At a time in which residential spaces are ceaselessly shrinking, and kitchen spaces increasingly assimilating with those designed for living, a house with three kitchens seems an unprecedented luxury. For the residents of River House however, it is an entertainer's dream-turned-reality.
Forget – at least for the moment – about its three luxury kitchens, and River House by KA Design Studio appears to be but a modest, contemporary single level dwelling. Once inside, however, it expands into a series of volumes, inching closer and closer to the Georges River, as urged by the rocky escarpment in which they are embedded. As the steep topography allows, each level (there are three) is slightly offset forward toward the view, creating a series of staggered, shapeshifting spaces.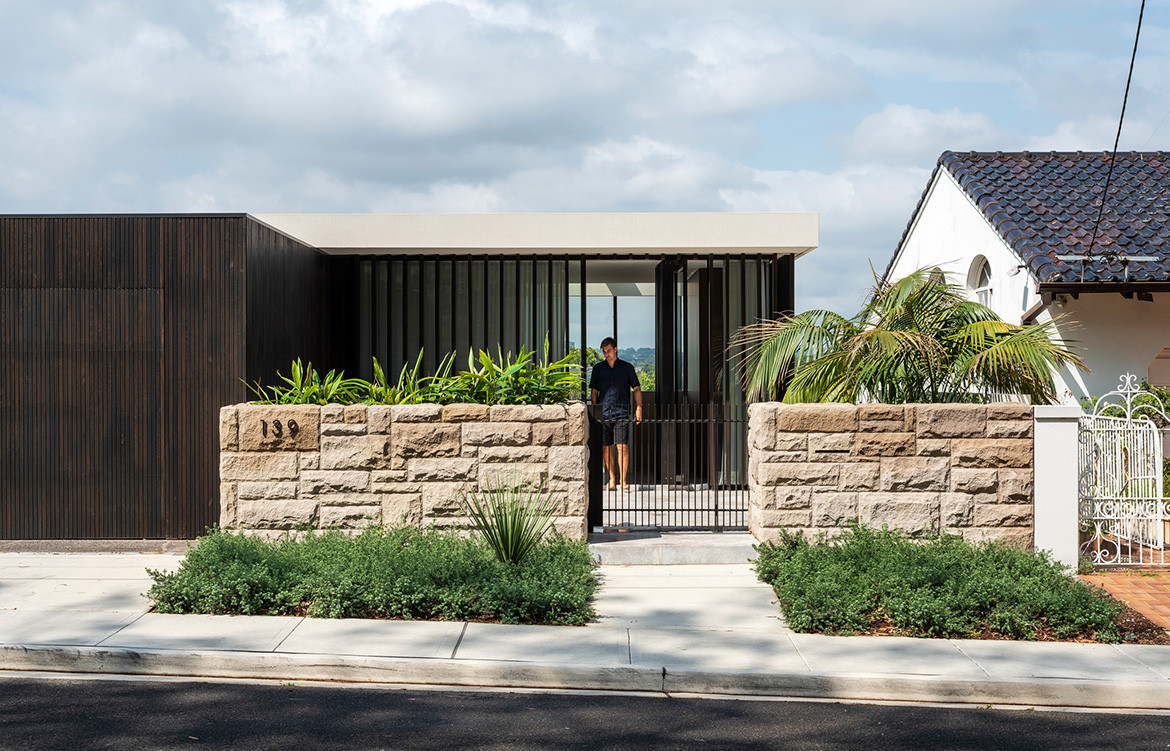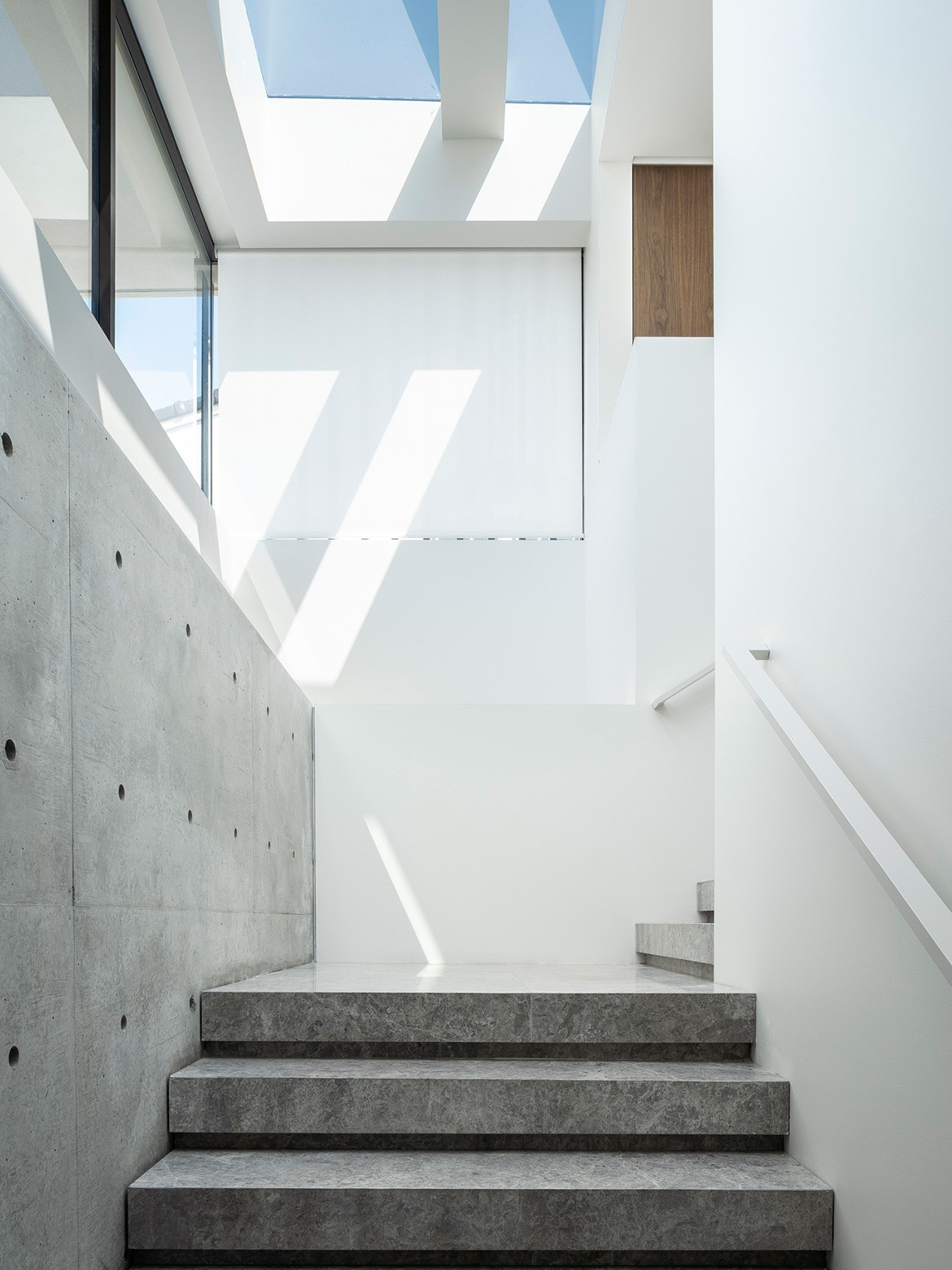 Contrary to its demure façade, a sense of monumentality pervades River House's interior. It streams in through windows and skylights in the expression of a calm and immersive connection to outdoors and reverberates off a palette of opulent materiality. Comprising an aesthetic too polished to be described as organic per se, the material palette of River House draws its tones and textures from the natural landscape and reflects them with finesse.
Off-form concrete, natural stone and timbers are used in a constant play of rough and smooth textures, warm and cool tones as experienced in the outdoors. "Through the use of a 'raw-state' material palette the interiors aim to elevate the sense of nature through the textures and tones harnessed in this rigorous contemporary design," says architect Sebastian Kaintoch of KA Design Studio.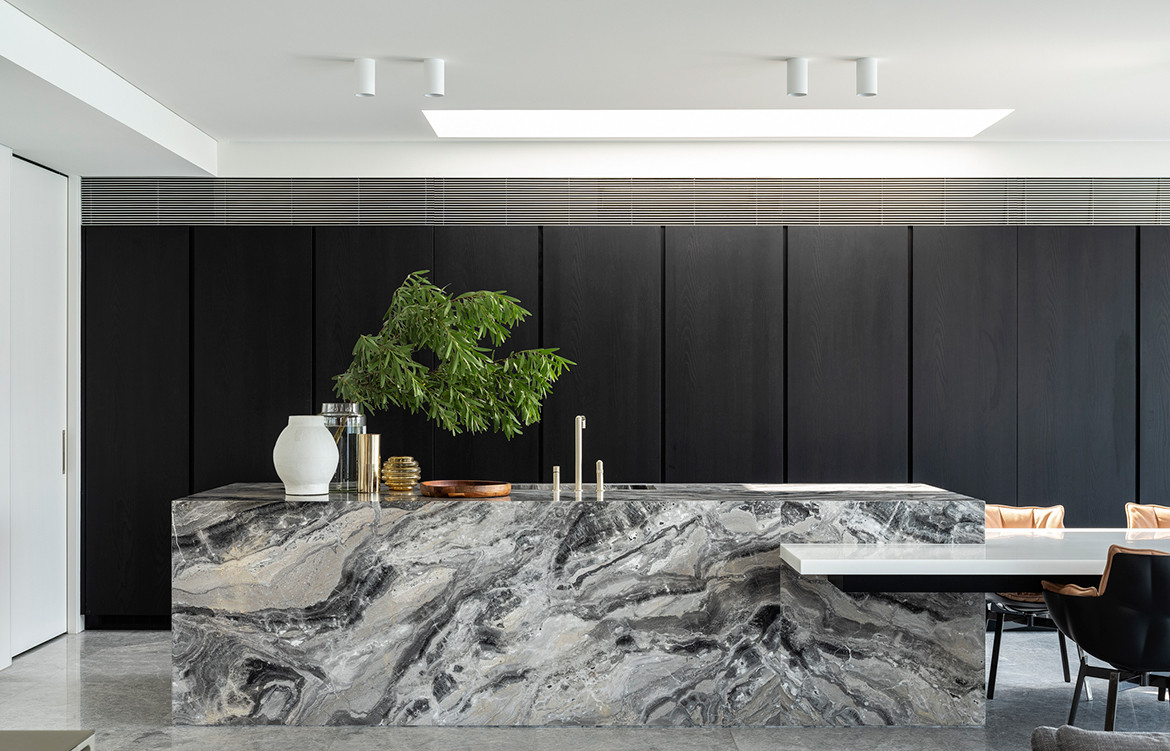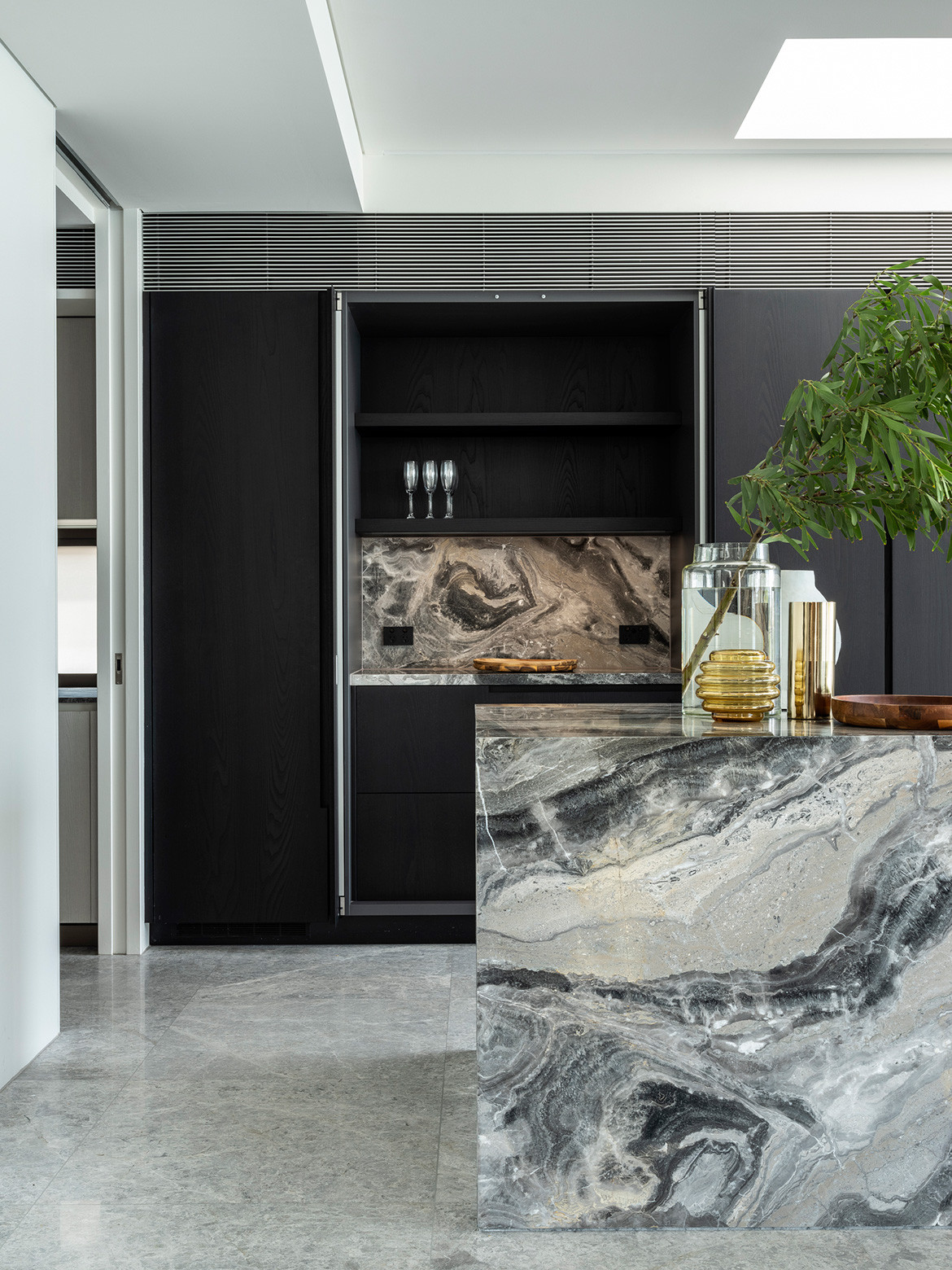 Housed on the first level of descent into River House is a large, open-plan kitchen/living/dining area that flows – visually as well as spatially – seamlessly into a generous balcony and the landscape beyond. Anchored by a monolithic marble island bench and backed by a working wall of dark timber cabinetry, this is just the first of River House's three luxury kitchens. Designed to be seen and not soiled, its utility is neatly concealed behind the closed doors of dark timber Poliform joinery. Meanwhile while its more pragmatic sibling – a scullery kitchen – resides adjacent.
Though profoundly more practical in function, the scullery kitchen is every bit the main kitchen's equivalent in elegance, many thanks to a meticulous collaboration between client, architect and supplier. "We worked very closely with the architects, the interior designer and the clients over many months, designing the mechanics of the kitchens and how they should function," says Cathie Noel, assistant manager for Poliform.
The benefits of this harmonious collaboration are not lost on River House's third and final kitchen downstairs. Finished in light terrazzo paired with white cabinetry, the third kitchen embodies the more summery, spontaneous spirit of the entertainer's kitchen above. The freshness and purity of the aesthetic is fitting for this intentionally more casual entertaining space, which opens out to a covered BBQ, alfresco dining, and pool area.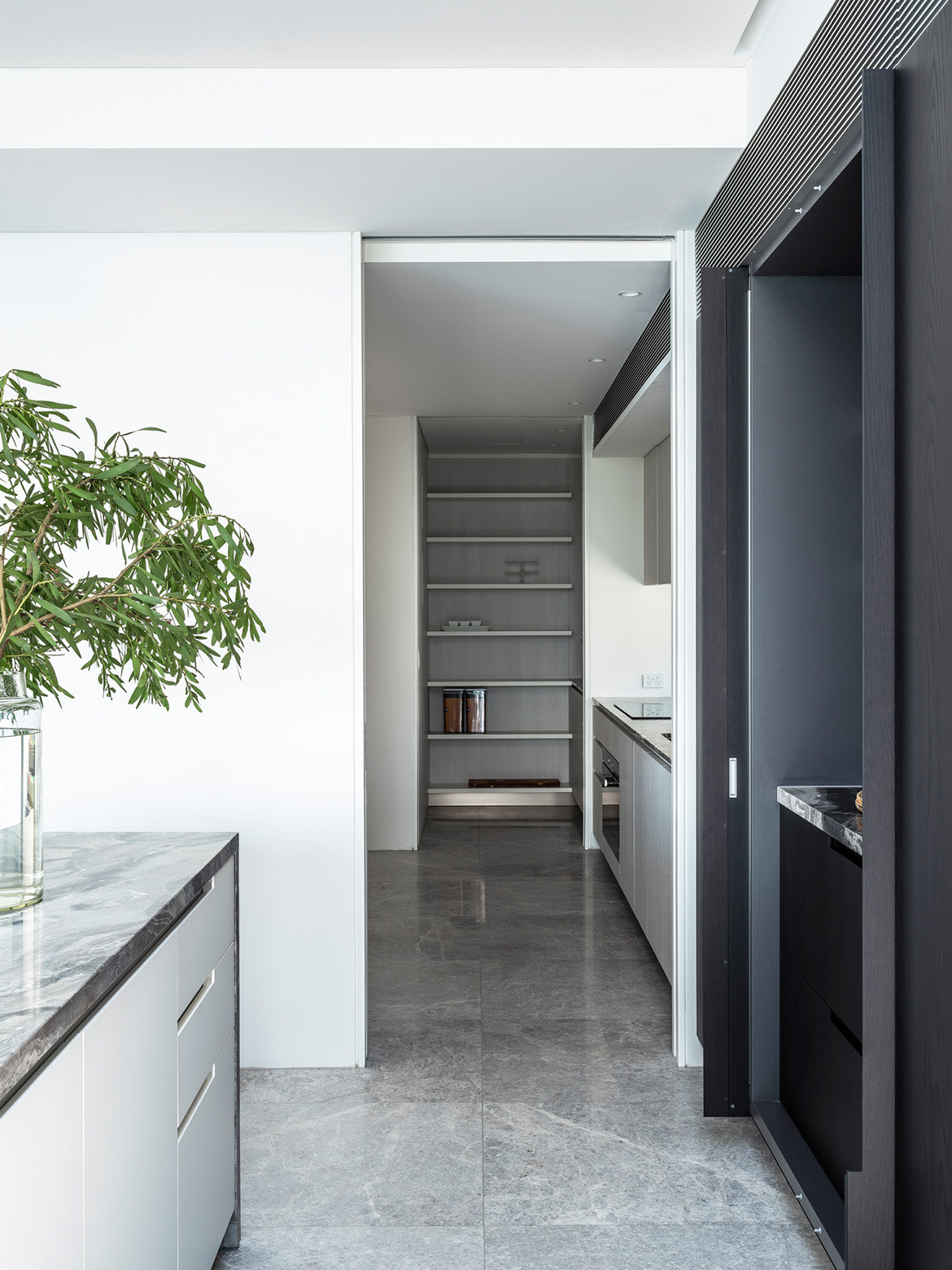 "Time was spent fine tuning the choice of finishes to be sympathetic to the architecture and materials, the spaces they were being designed for, and the client's sense of elegance and style," says Cathie. This sensitivity toward materiality and spatial intention is perhaps most profoundly evident upon entering the casual, lowermost level of River House, where it is plain to see past its hard, white austerity and conjure visions of abundant summer memories yet to be made.
Having called River House home for at least a few months now, its resident family can attest the inherent harmony between materiality, space and experience. "It's interesting how the calmness of the materials and openness of the living spaces allow us enjoy our environment more than we have ever experienced before," they say. And with their penchant for entertaining now serviced by three luxury kitchens, it's safe to say that they won't be alone in relishing the splendors of River House.
KA Design Studio
kadesignstudio.com.au
Photography by Tom Ferguson
We think you might also like Redfern Warehouse by Ian Moore Architects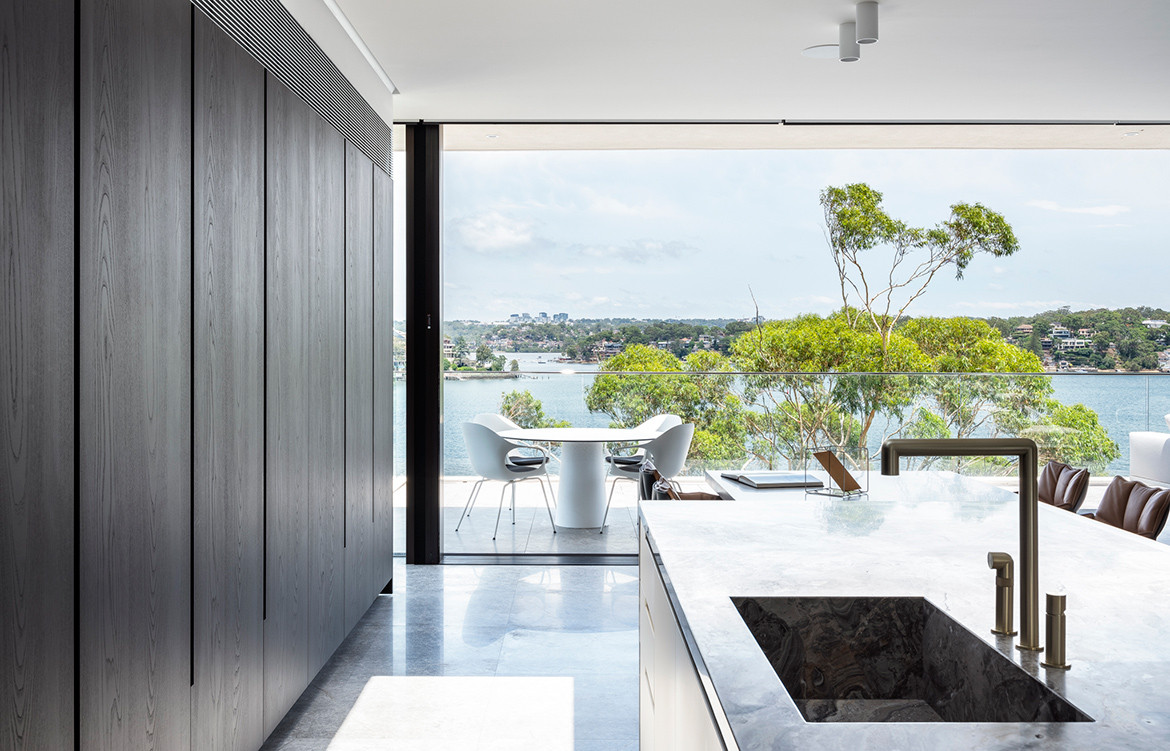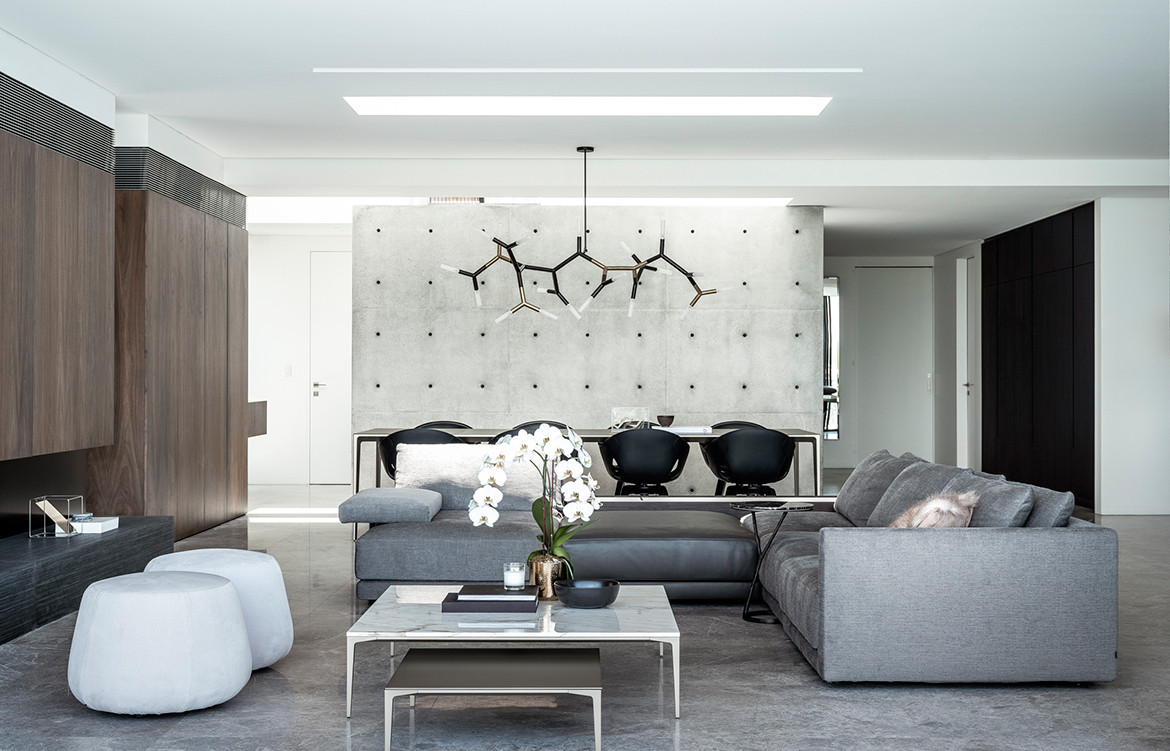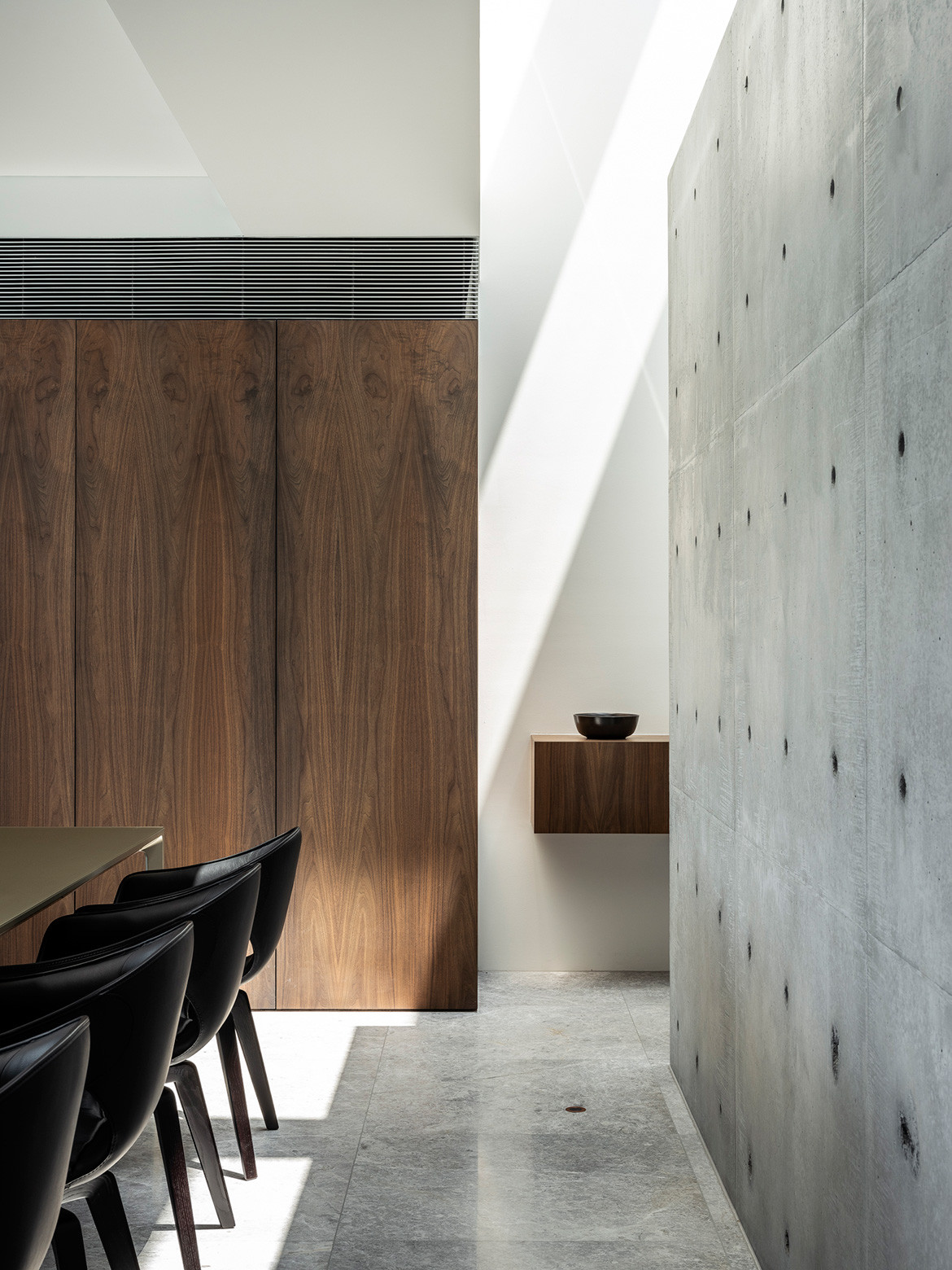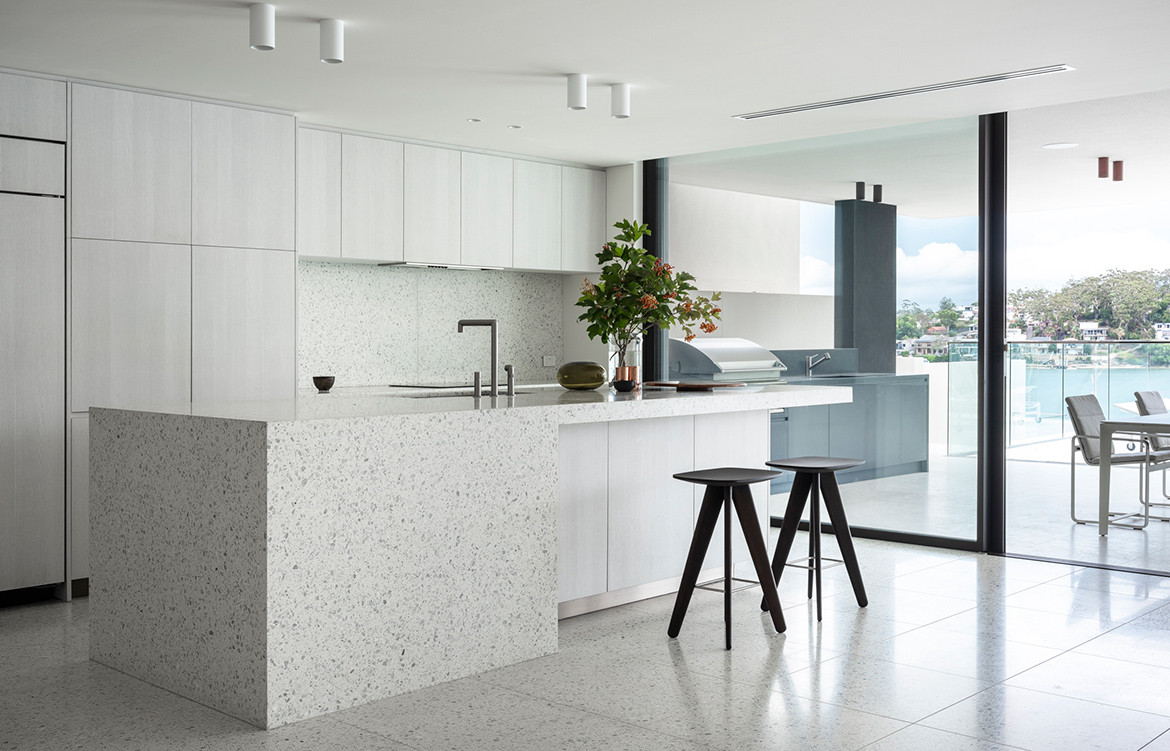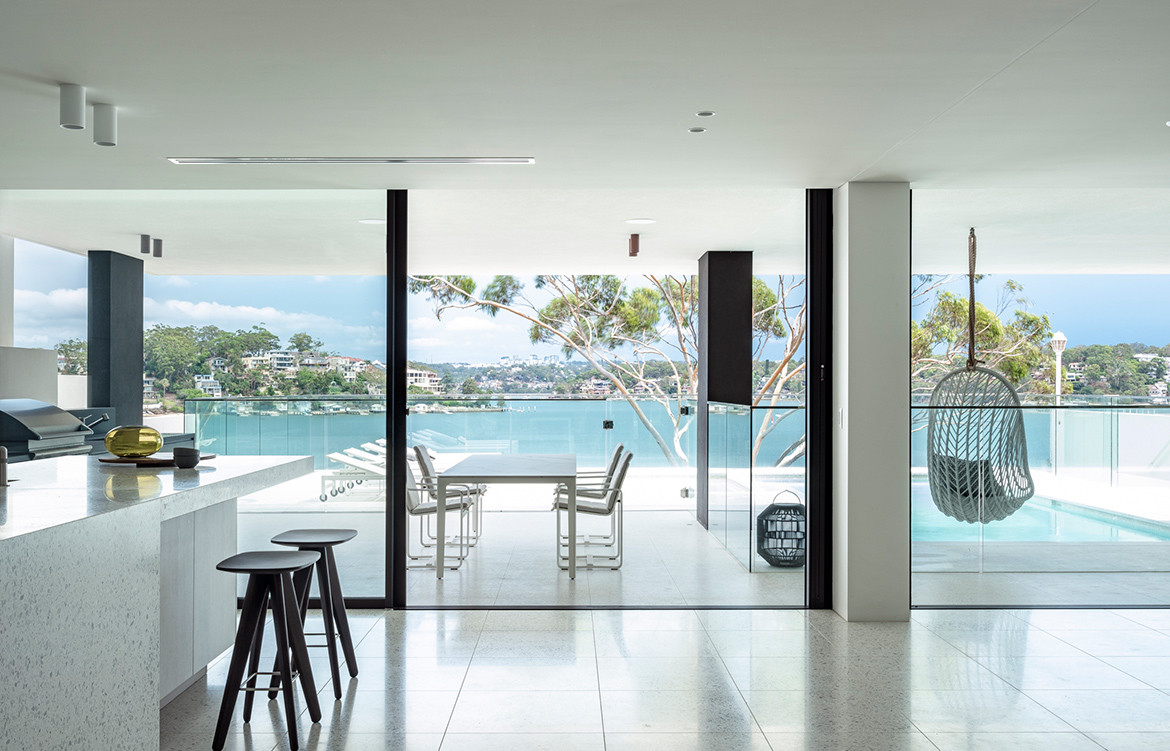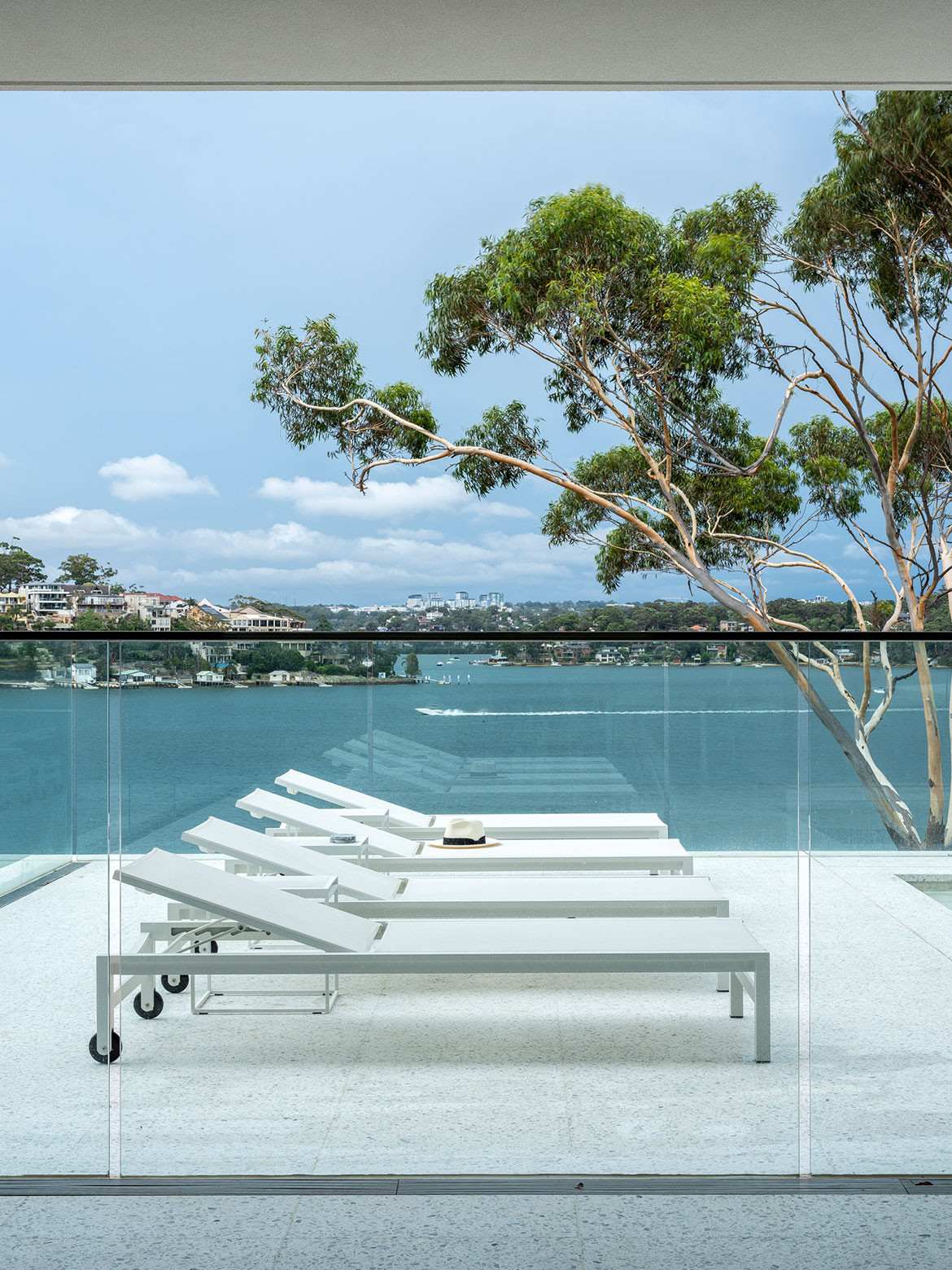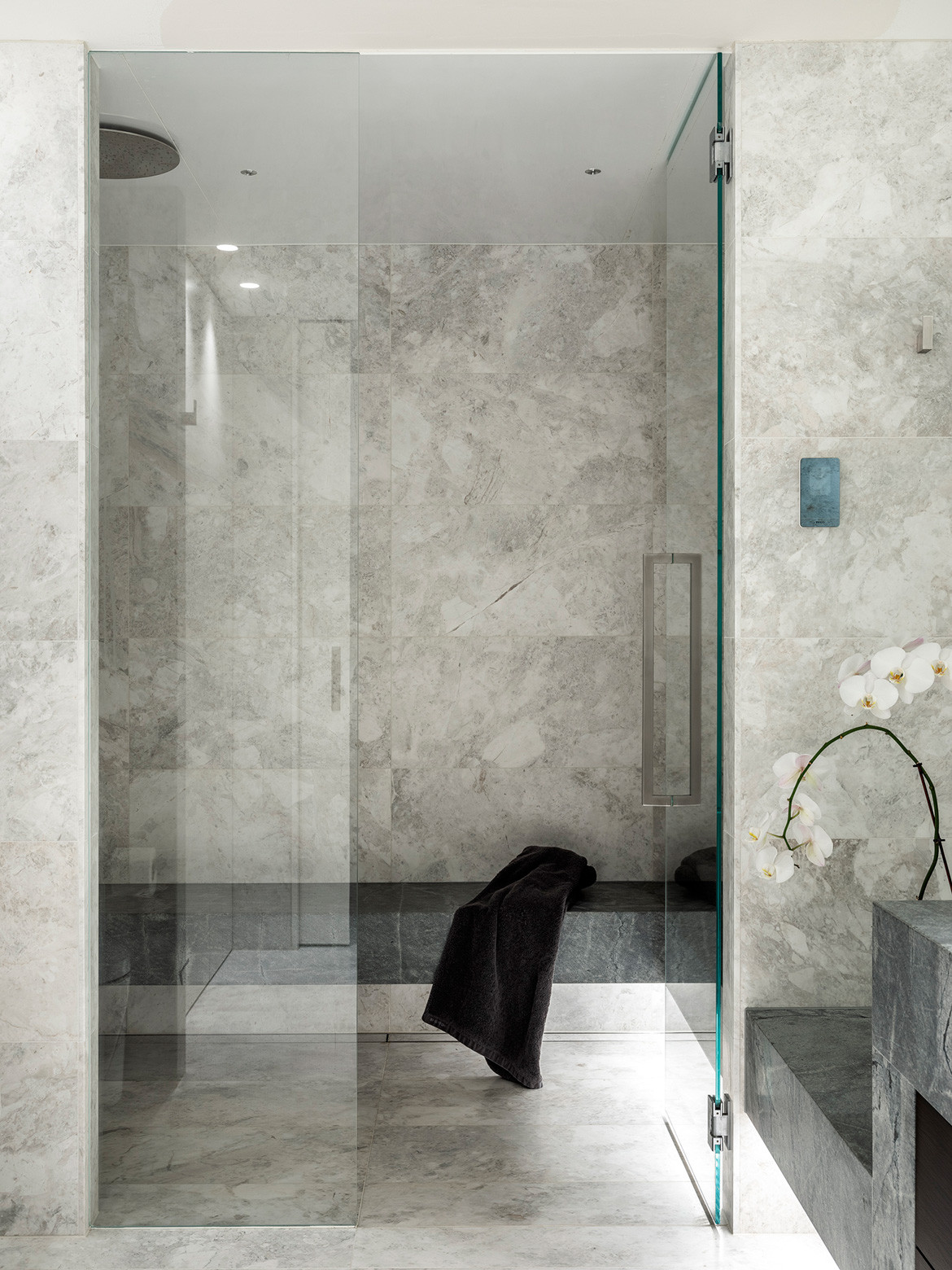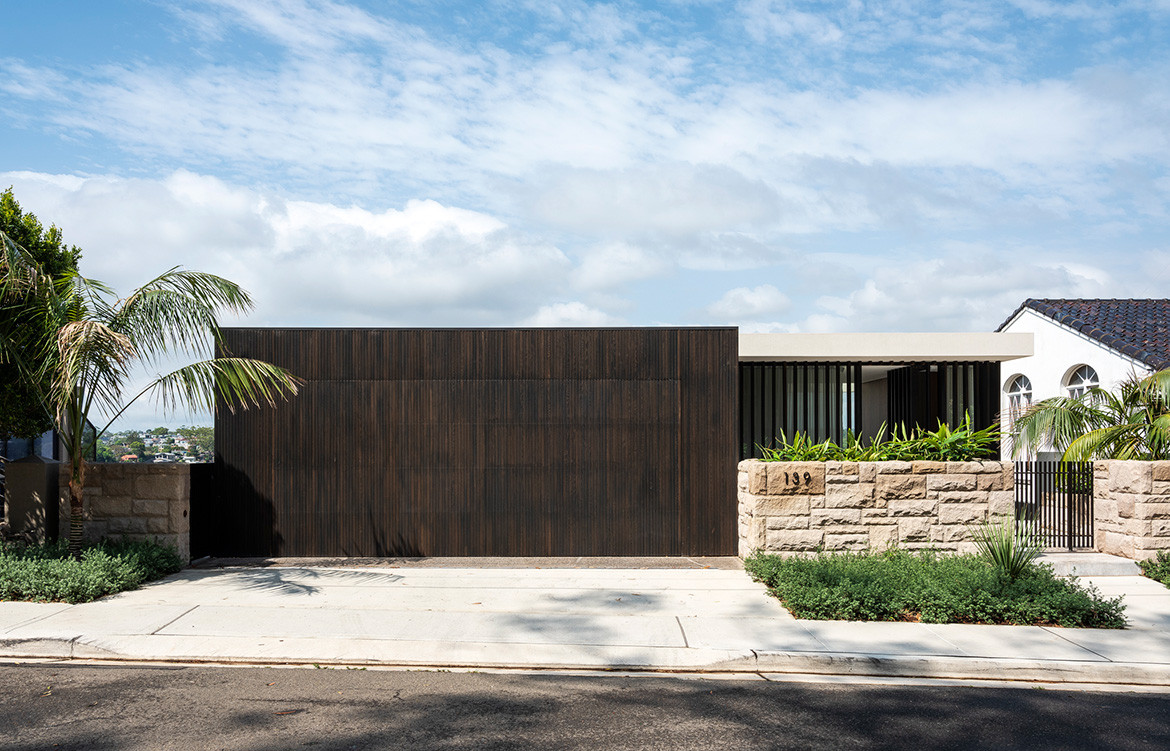 Tags: Cathie Noel, entertainer's kitchen, KA Design Studio, kitchen design, poliform, River House, Sebastian Kaintoch, tom ferguson, Vicki Wilson
---