Boundary Street House by Chan Architecture is undeniably striking. Its unabashedly angular composition sets up a bold but appropriate architectural tension with the adjacent Victorian Worker's cottage.
"The conceptual framework of the project was to draw inspiration from the industrial warehouse building type, and re-work it to suit a residential brief," explains Anthony Chan. "The project is unique in its context and so provided an opportunity for a distinctive design."
Bold, angled geometries define the façade which features recycled brickwork and black sheet metal cladding. "The façade was then 'peeled open' via the use of perforated mesh exposing the steel structure underneath," Anthony adds. "This created varying levels of transparency and privacy whilst allowing natural light into the entrance area."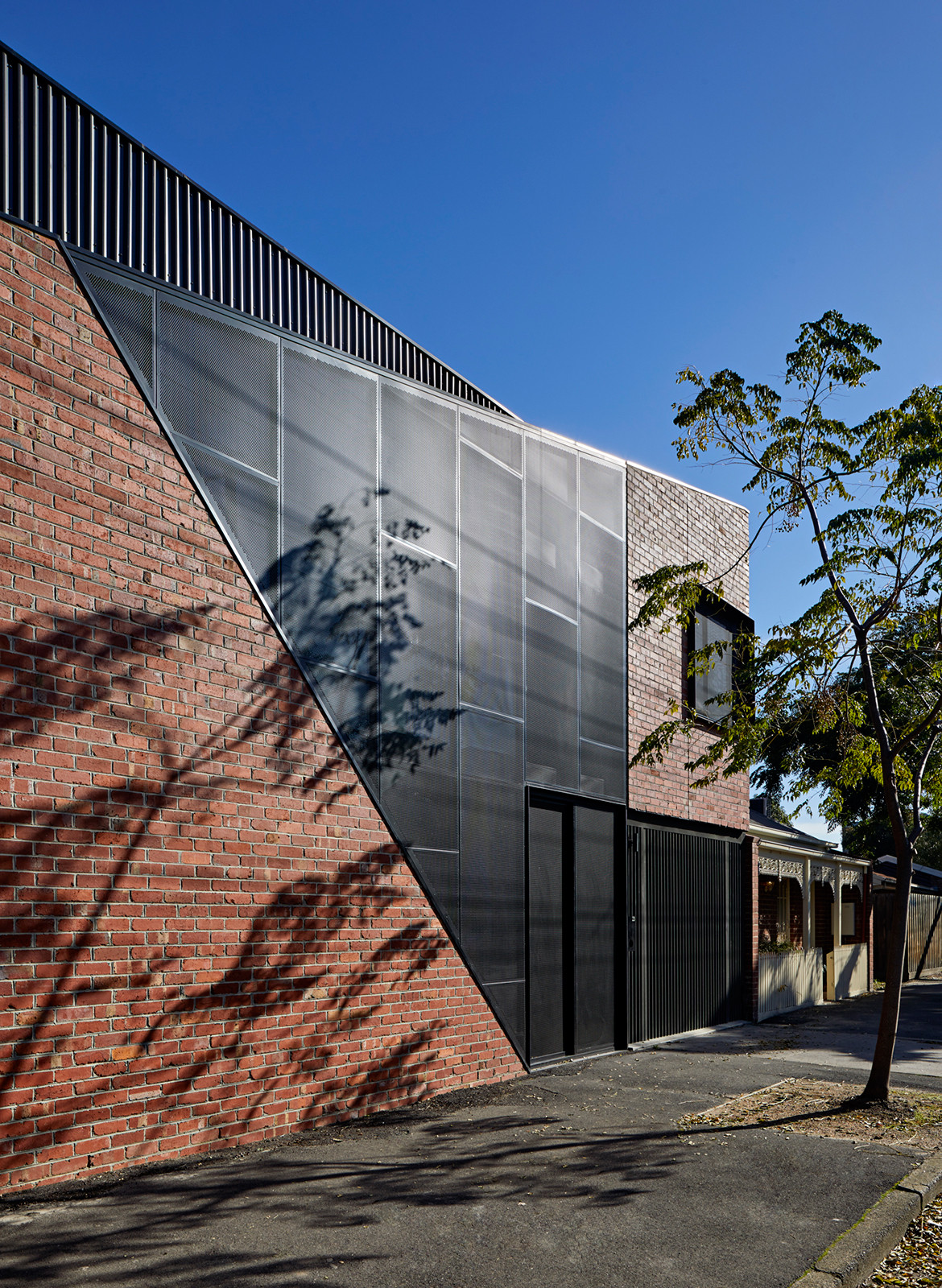 Anthony's clients sought a three-bedroom, two-bathroom house with flexible, open-plan, living spaces. The Chan Architecture team gained intimate understanding of how the clients planned to use each space in order to craft a fully bespoke response.
Despite the triangulated nature of the site, every living space benefits from access to sunlight and natural ventilation, ensuring a holistic level of comfort throughout the house. "Due to the passive design principles that we employed, the house is comfortable all year round, only requiring minimal heating and cooling," says Anthony. "In addition, the downstairs living spaces wrap around a north-facing internal courtyard, providing natural light and ventilation to the main living spaces and the double height entry area allows for hot air to be flushed out of the house during summer."
Other passive design principles that Chan Architecture adopted include the strategic positioning of living spaces and windows for solar gain in winter, and sliding doors for cross ventilation in summer. "Extensive brickwork was also used on the eastern façade to add to the thermal mass of the building in winter," continues Anthony. "This was all to minimise the amount of energy required to heat and cool the house throughout the year."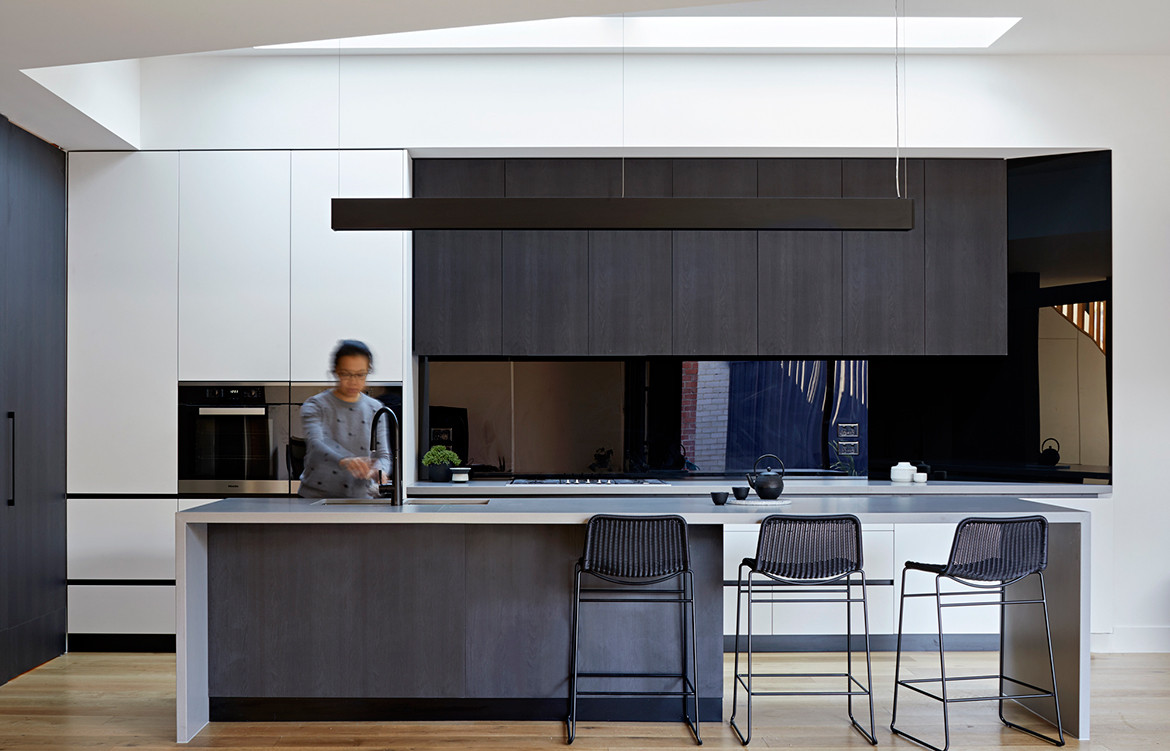 Overall, Boundary Street House proves what a thoughtful, valiant and holistic response to context, site and environment can achieve for its inhabitants.
Chan Architecture
chanarchitecture.com.au
Photography by Tatjana Plitt
Dissection Information
Recycled brickwork from Paddy's Bricks
Perforated metal from Locker Group
Tiles by Classic Ceramics
Stone tops by Caesarstone
Timber flooring supplied by Tait Flooring
Windows from AWS Windows
Appliances from Miele
Bathroom fittings from E&S Trading, Bentons, Rogerseller and Parisi
Carpets by Normal Ellison Carpets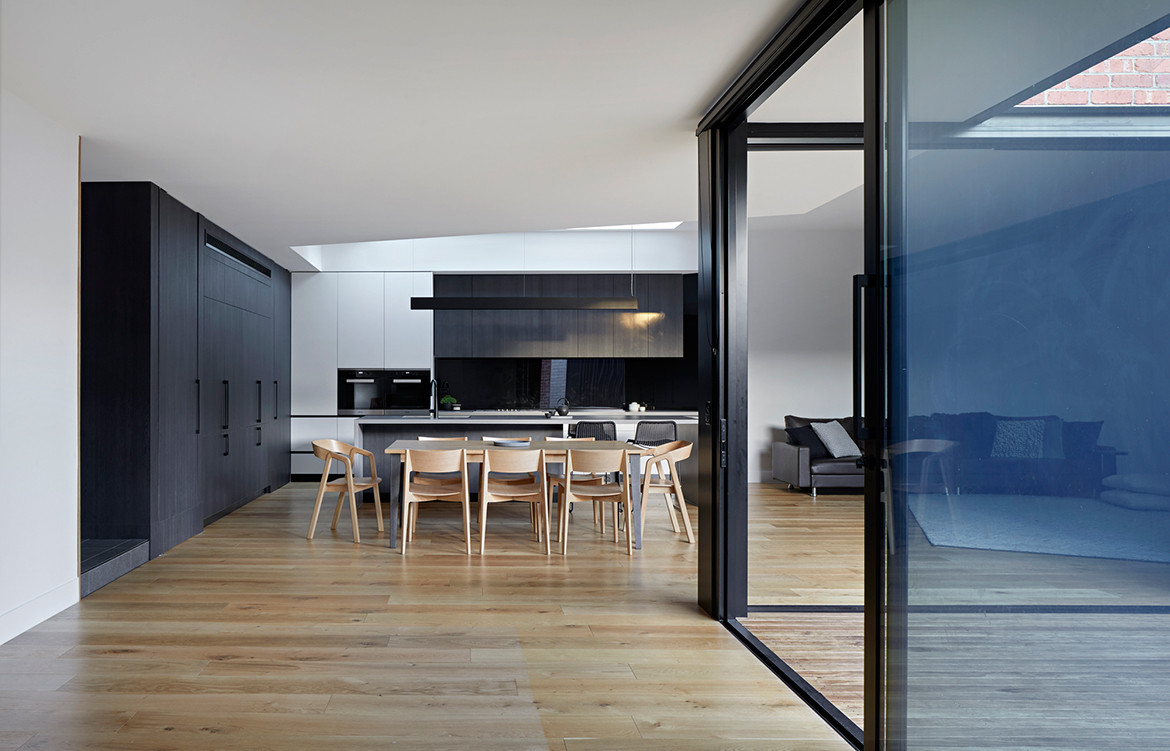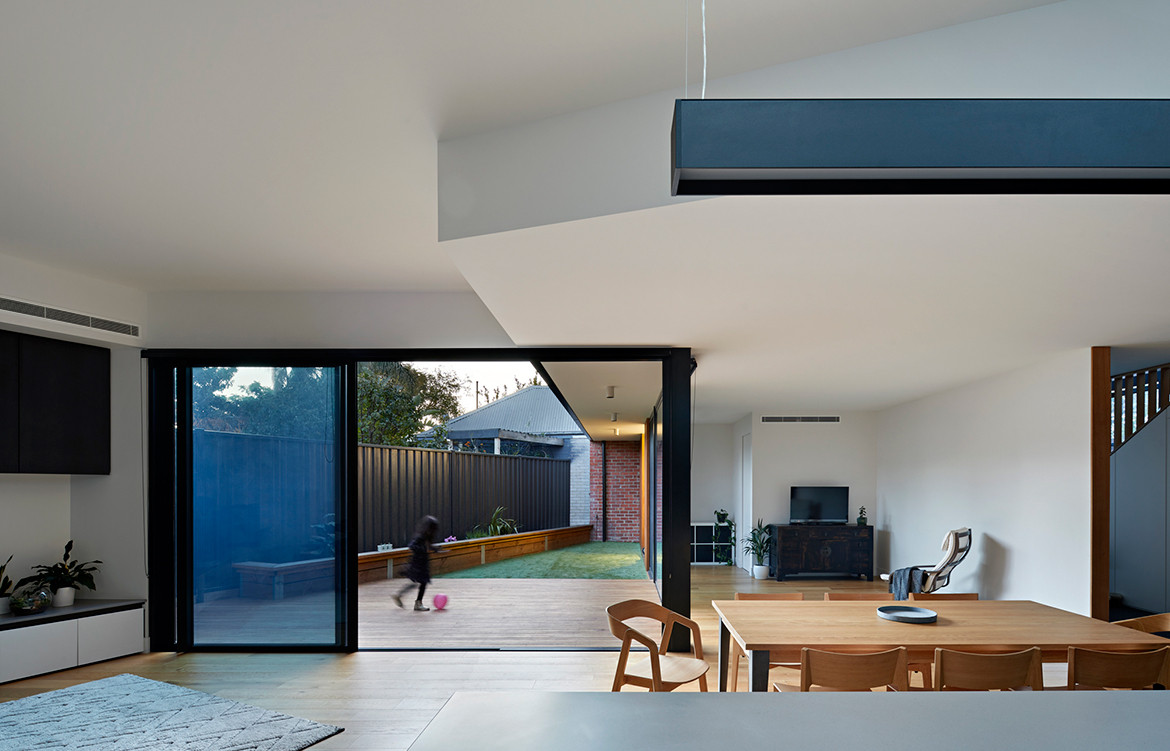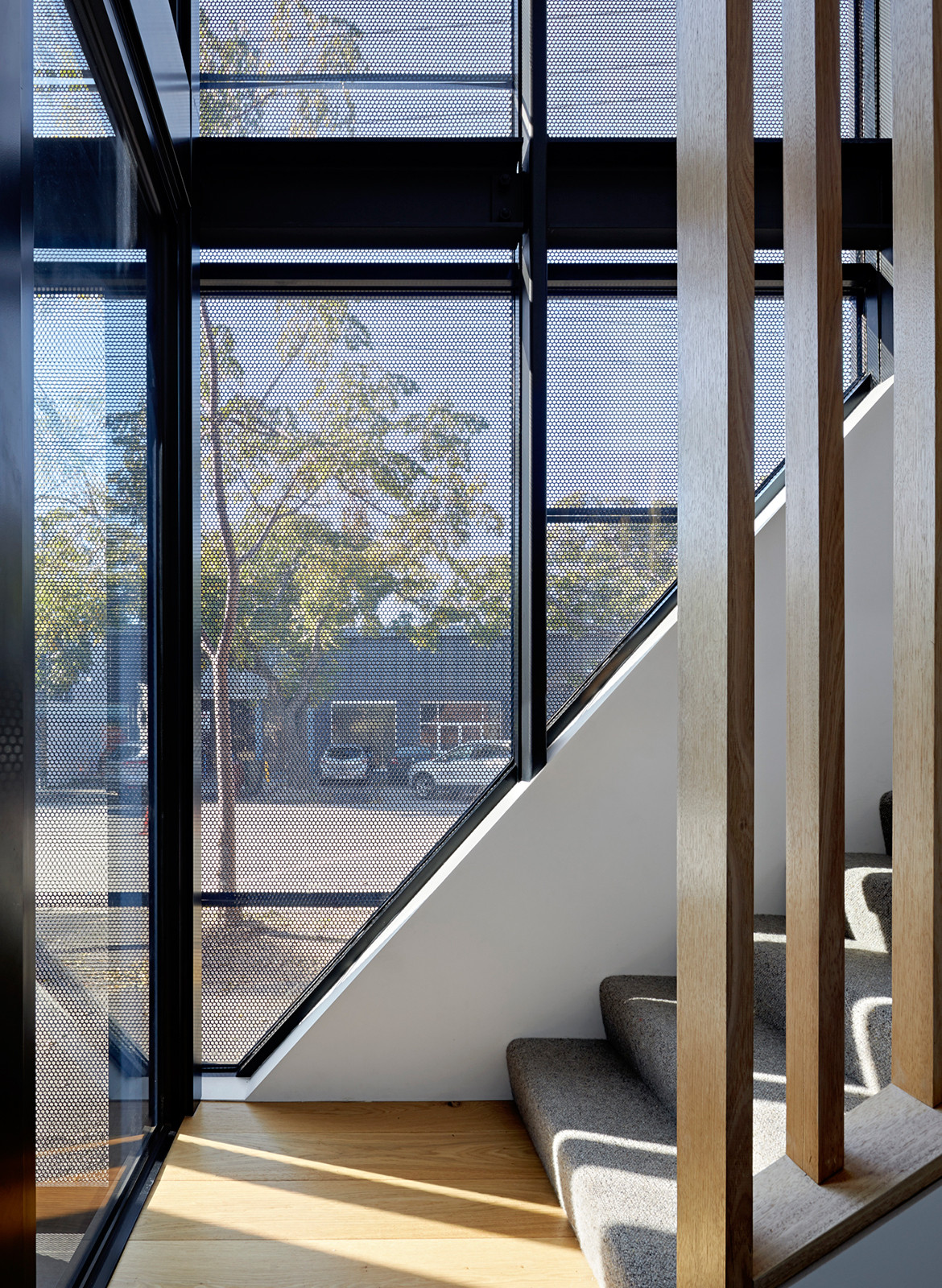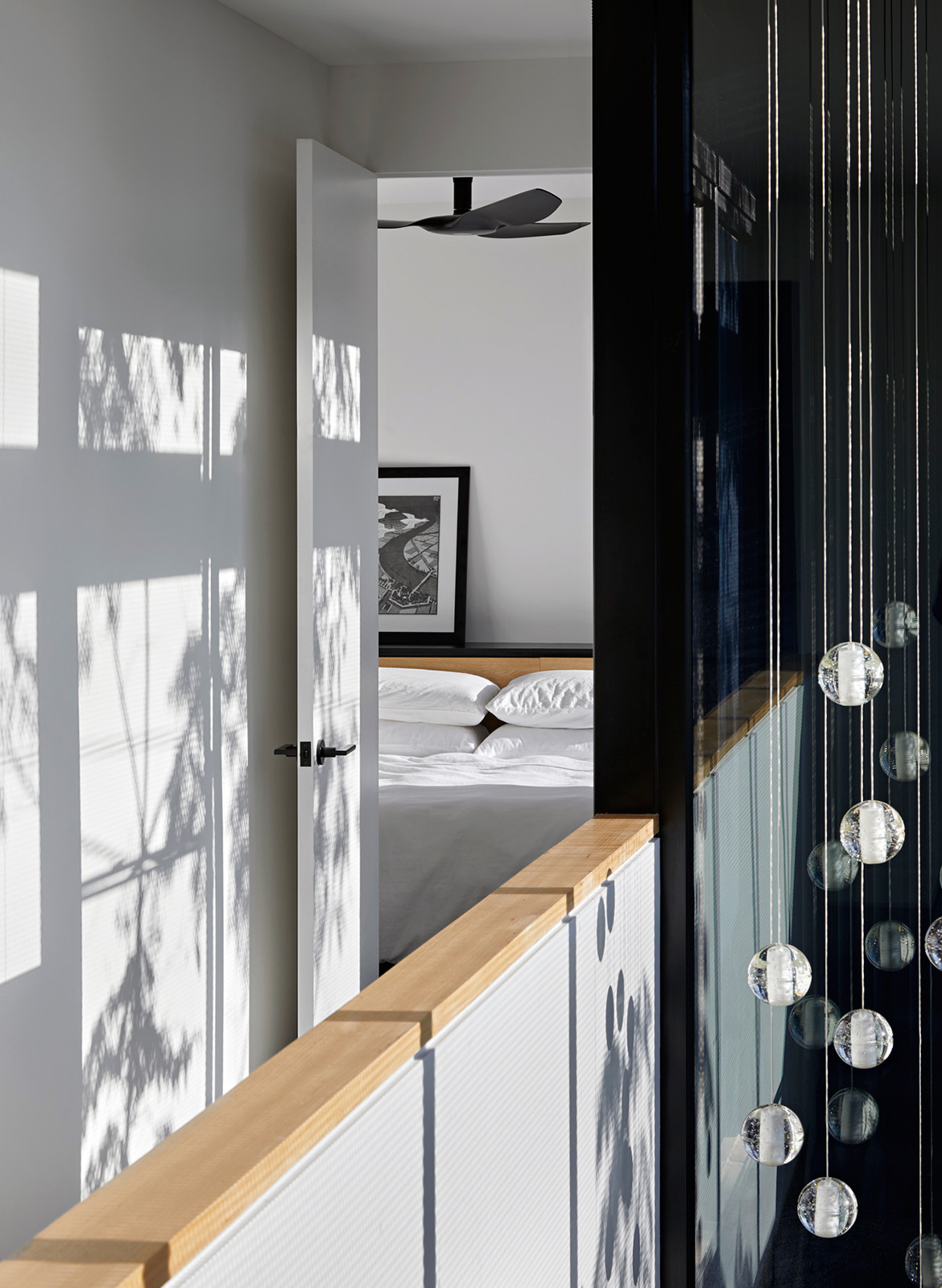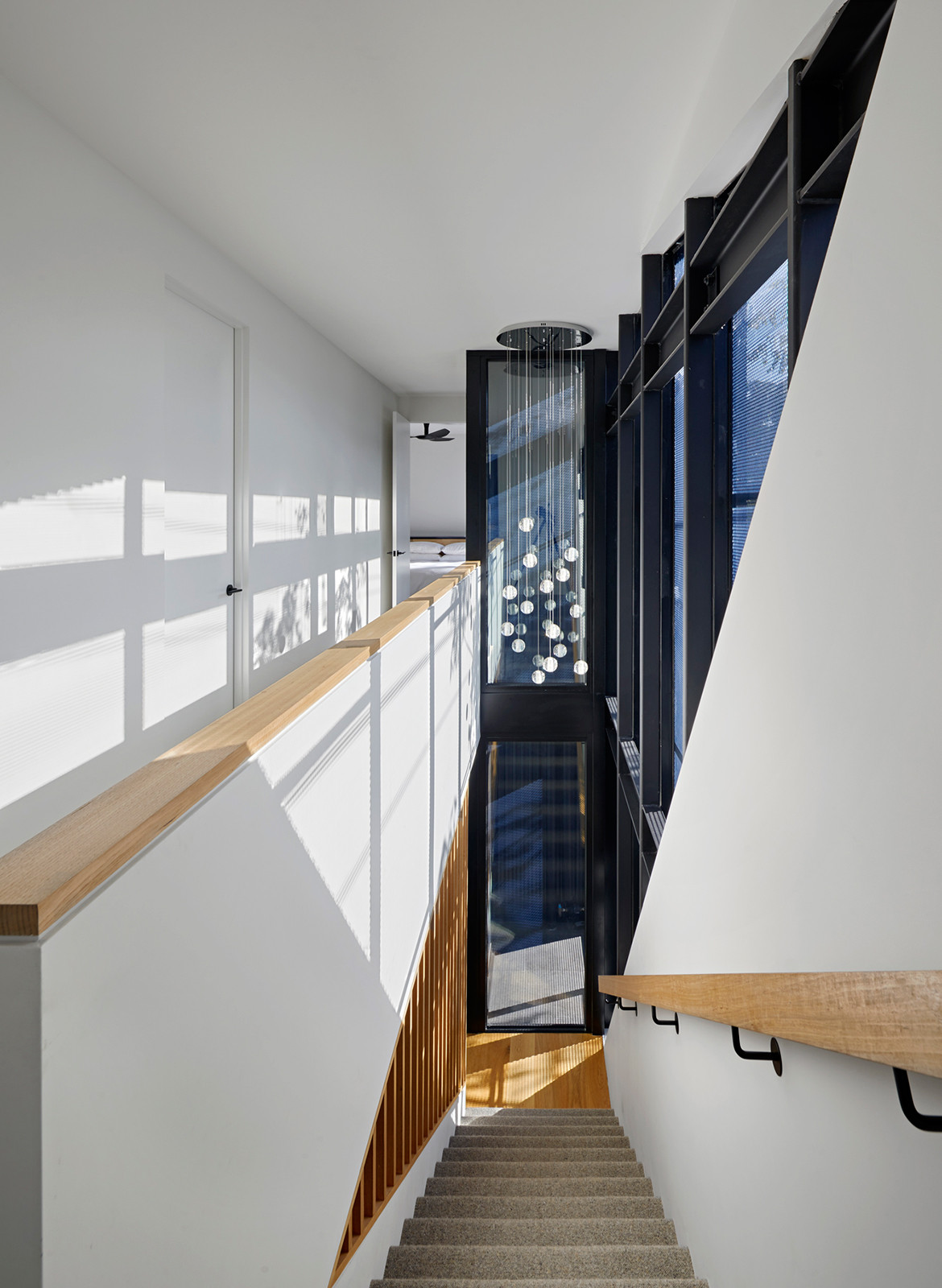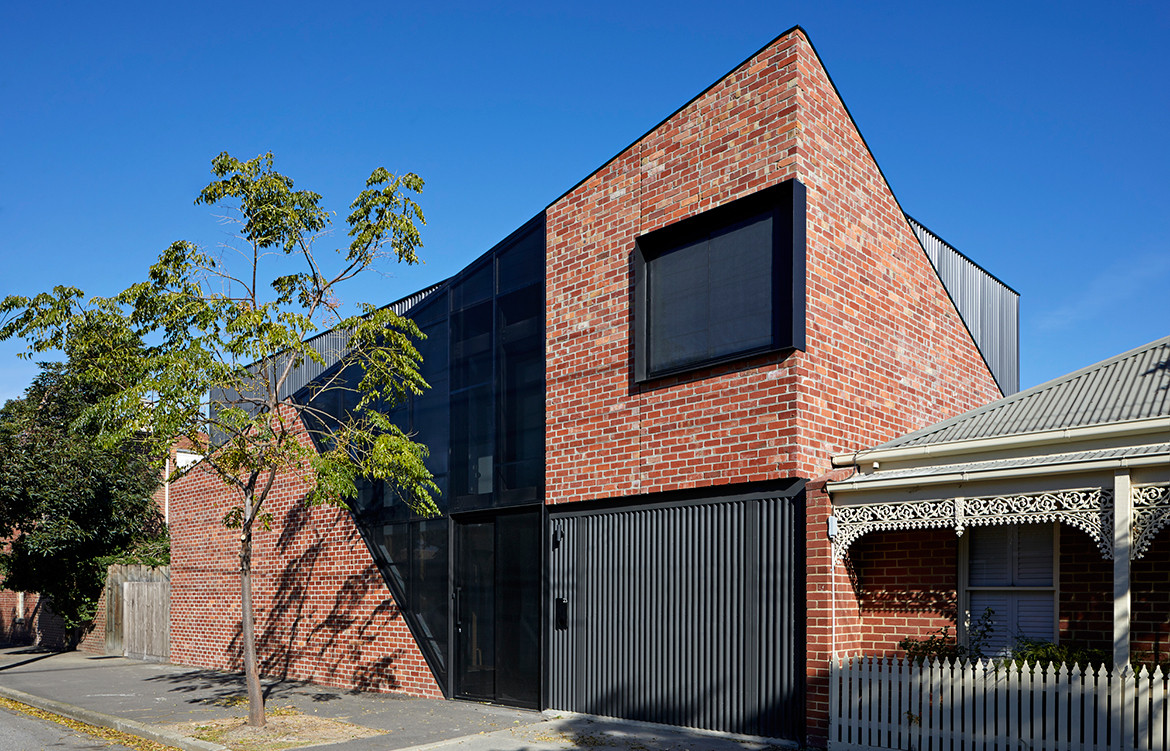 We think you might also like Frankel House by Aamer Architects
Tags: Anthony Chan, Australian Architecture, AWS Windows, Bentons, Boundary Street, brickwork, caesarstone, Chan Architecture, Classic Ceramics, E&S Trading, Locker Group, Miele, Normal Ellison Carpets, Paddy's Bricks, Parisi, Passive Design, Port Melbourne House, Residential Architecture, rogerseller, Tait Flooring, Tatjana Plitt, Urban Architecture
---