There is a mutually dependent relationship between light and materials. Light draws out textures and contrasts in materials, and the finish and colour of materials can affect the distribution of light in a room. Nick Bell Architects used a combination of warm and cold materials in Bronte House, working in harmony with natural light to create a warm and welcoming environment.
Bronte House is home to a family with three children. They returned to Australia after 10 years abroad and purchased a property in Bronte to be close to the beach. They engaged Nick Bell Architects to design a new house that would see the children through their teenage years and beyond, and accommodate their large extended family for entertaining and overnight visits.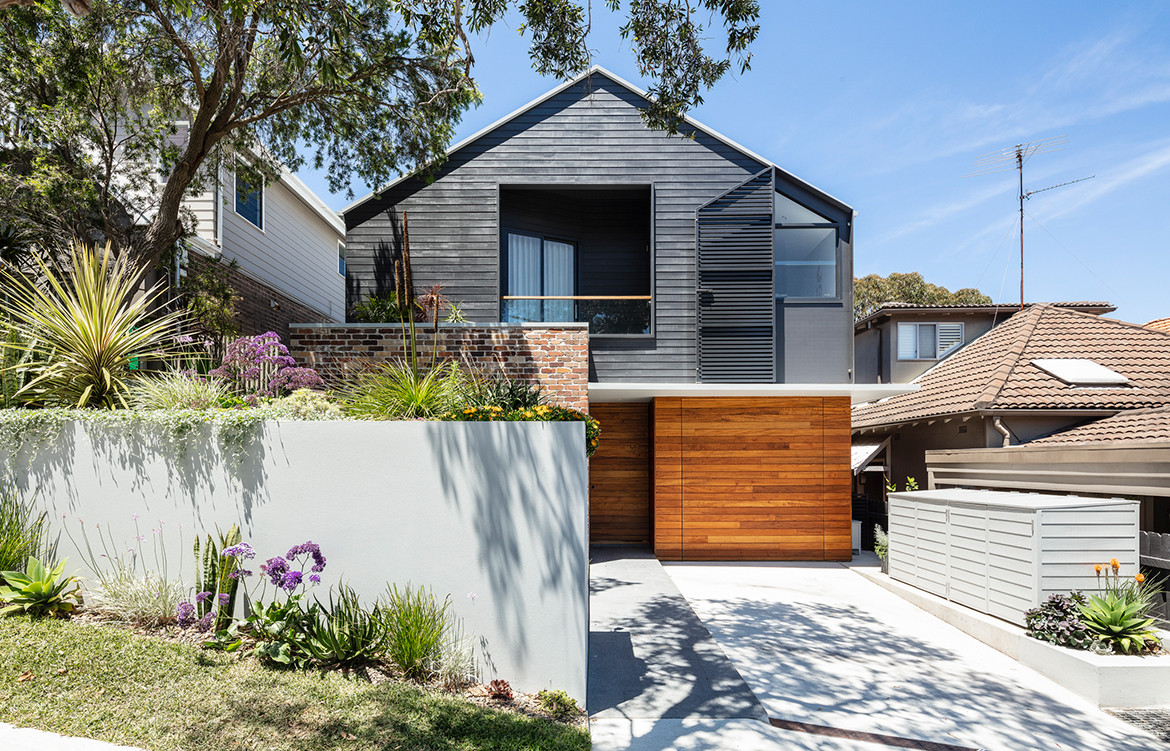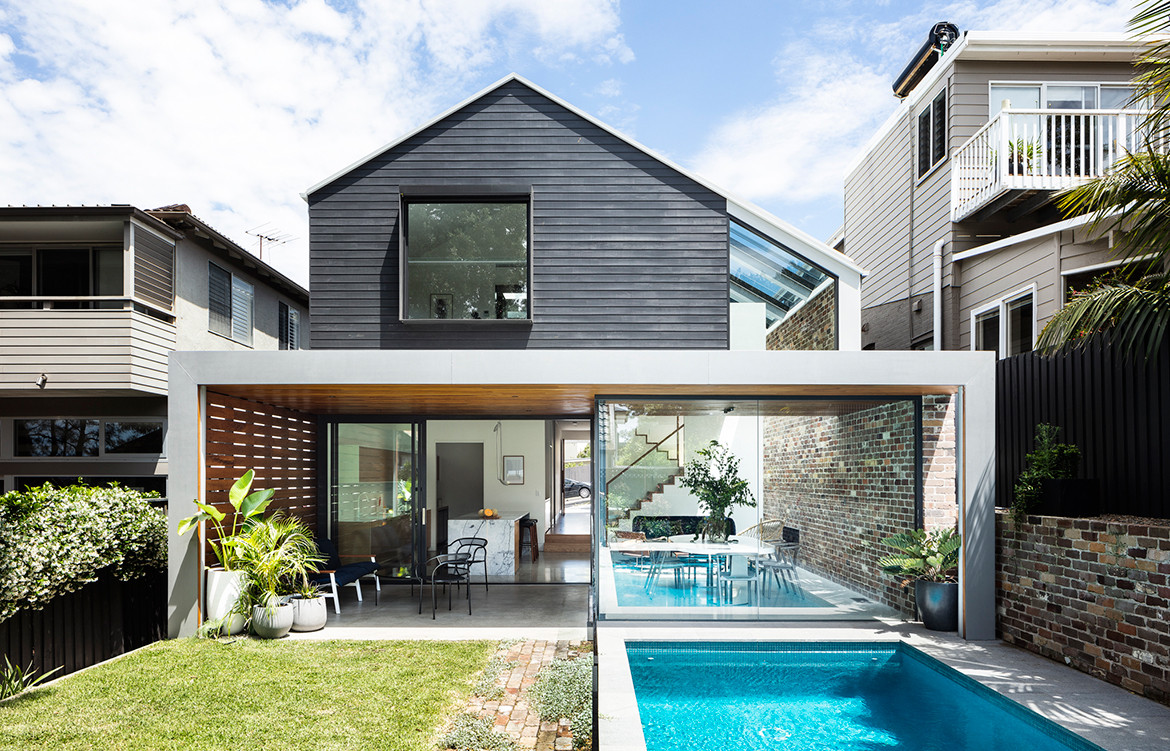 "I know the area well and was conscious of the context," says Nick, founder of Nick Bell Architects. "I wanted to develop a design that would sit comfortably in the streetscape, which features a lot of wide, gabled period homes and Californian bungalows." The design team, therefore, kept the house fairly understated with a gabled roof and dark cladding, and timber and bricks recycled from the demolition to add texture and colour. This form and palette informed the interior of the house, as did the need for as much natural light as possible, despite the constraints of the site.
The rear of the house faces east, and the property slopes from north to south with close neighbours either side. Consequently, the house to the north sits at a higher level, making sunlight, privacy and overlooking an issue. To resolve this, a double-height brick void extends along the side of the lounge and dining area, with large skylights on the northern edge and wrapping around to the east. This brings morning and all-day sun into the living area, as well as the upper-level study that floats above.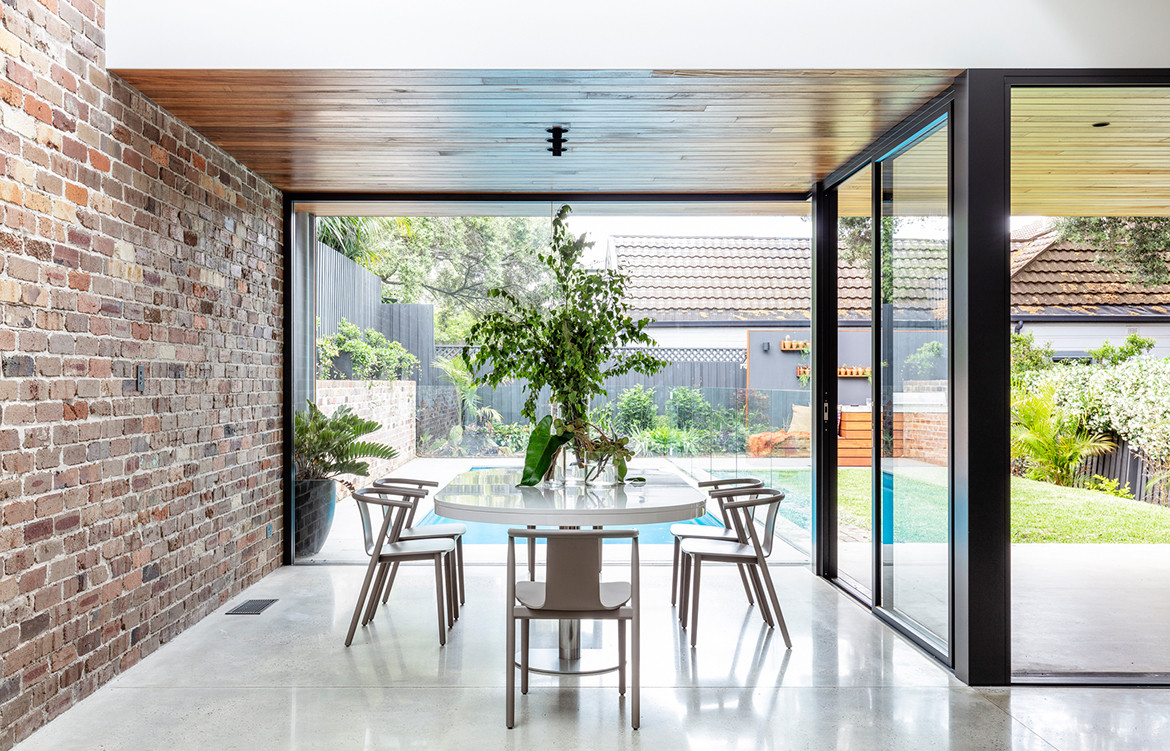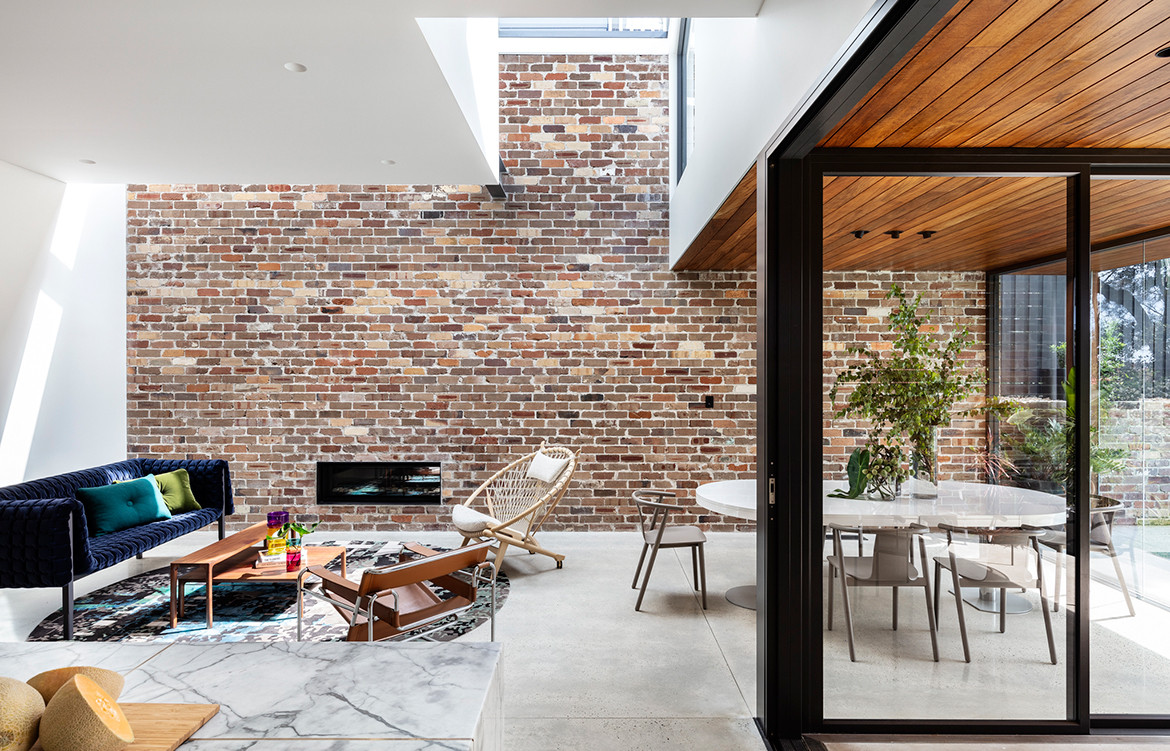 "The natural light washes the feature face-brick wall, creating different lighting effects throughout the day," says Nick. The light also reflects off the polished concrete floor, brightening the space and providing thermal mass.
The recycled bricks and concrete floor form part of a low-maintenance material palette that offers a complementary contrast of cool and warm surfaces. Timber joinery provides texture and colour in the kitchen, designed to be the focal point of the house for the family who enjoy cooking, and warms the cooler materials of natural stone, polished concrete, aluminium and glass. The timber-lined ceiling stretches across the dining room and covered courtyard, with a lower height and dark colour creating a more intimate sense of space next to the light and open lounge and kitchen. The timber and glass also blur the lines between interior and exterior space, as well as the face-brick wall as it extends the length of the backyard.
Nick Bell Architects
nickbellarchitects.com
PMD Build (builder)
pmdbuild.com.au
Photography by Tom Ferguson
Dissection Information
Carra marble tiles in Brass and Stone from Skheme
Rich Brilliant Willing Palindrom pendant from Koda
Ligne Roset Ruche Sette Sofa from DOMO
High utility barstool by Stellar Works from Living Edge
PP130 Circle Chair by Hans J. Wegner from CULT
Molloy coffee table by Adam Goodrum from CULT
Farfalla rug by Emma Elizabeth from Designer Rugs
Bel mirror from Jardan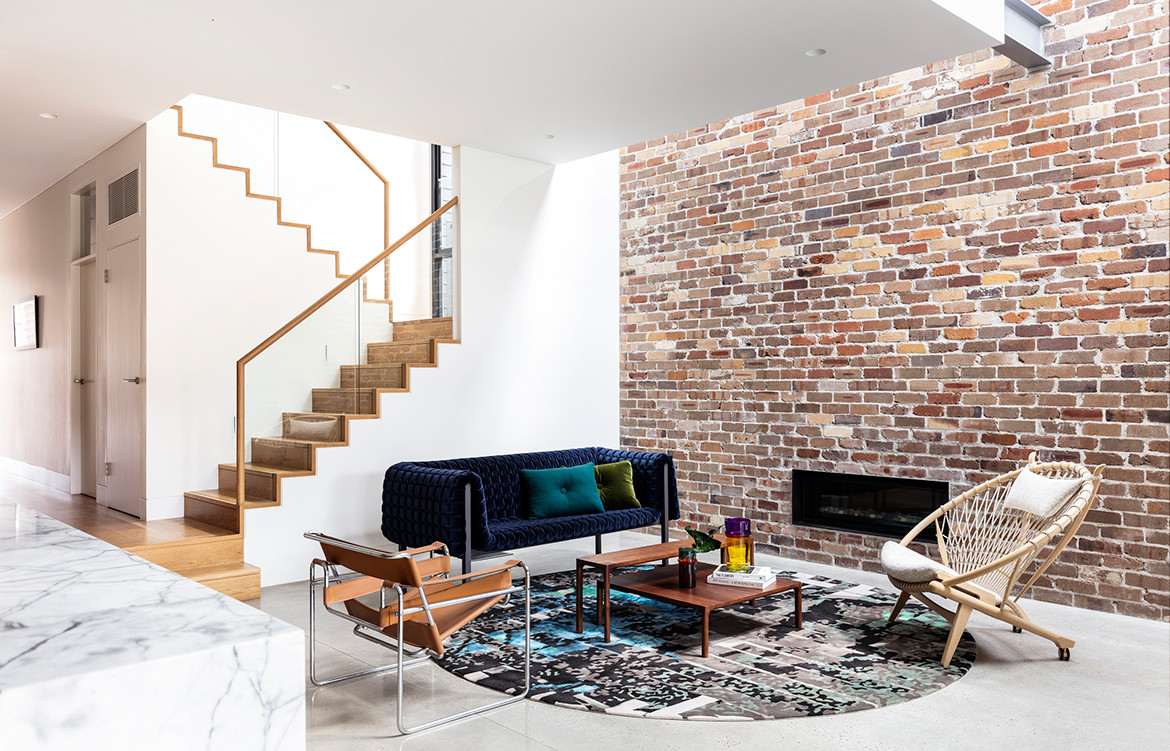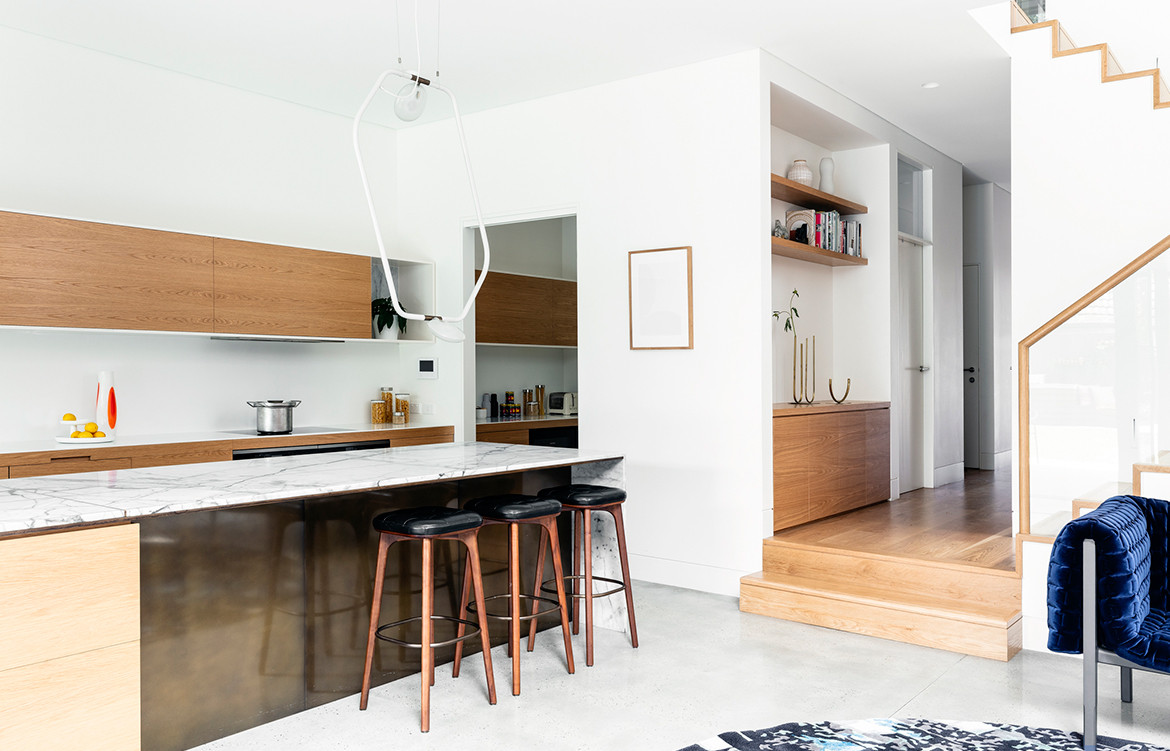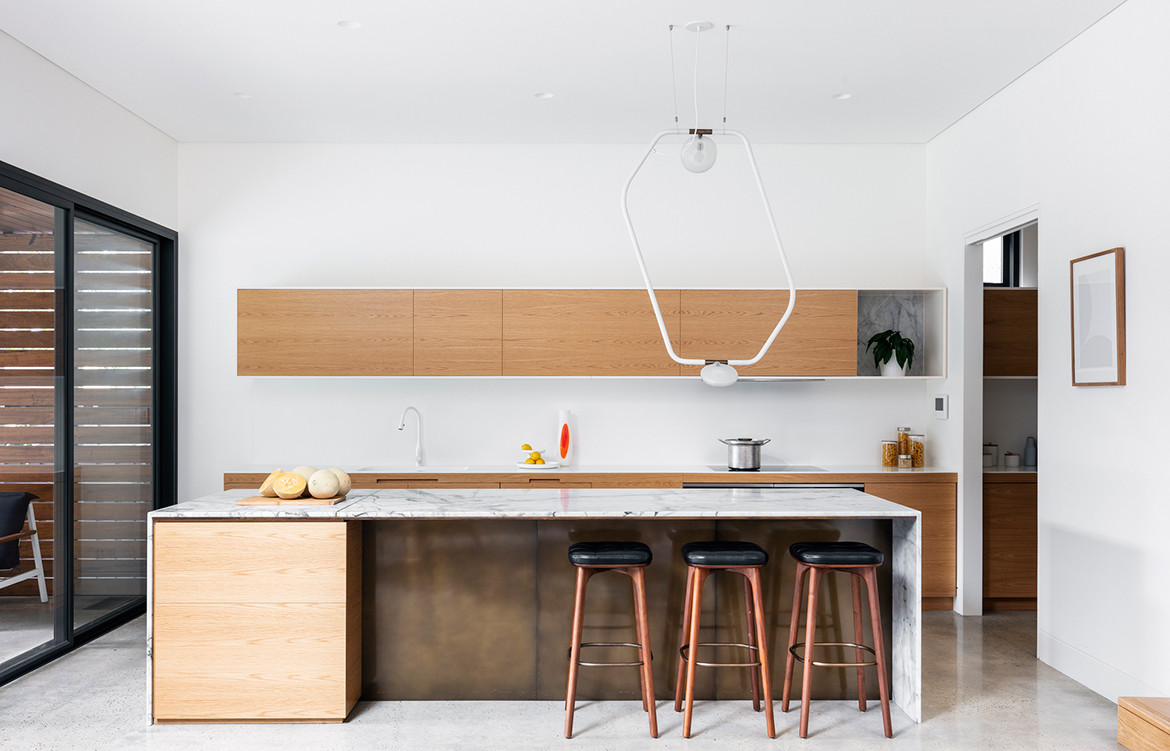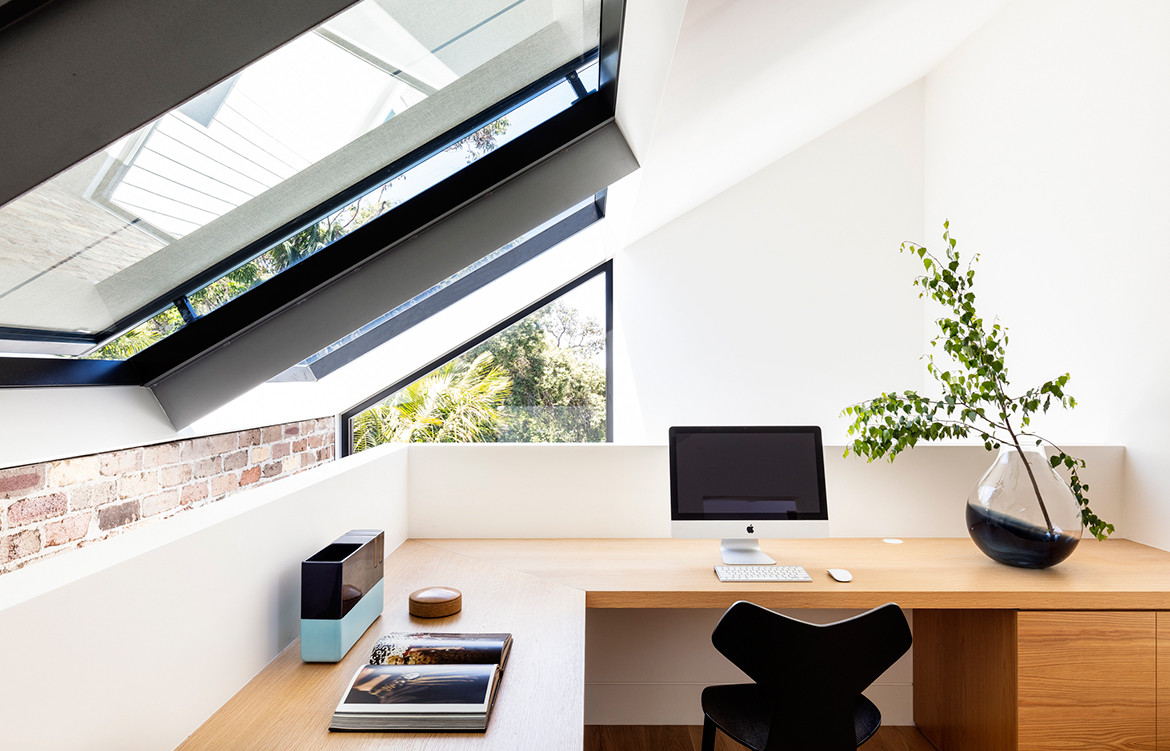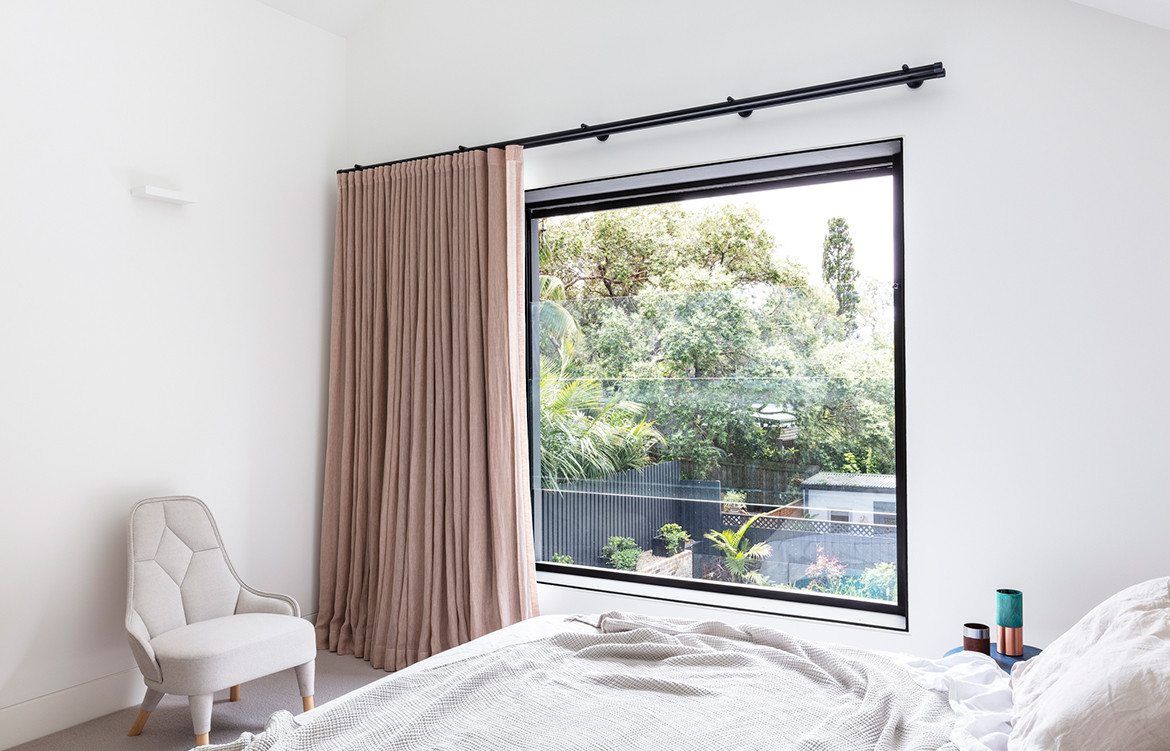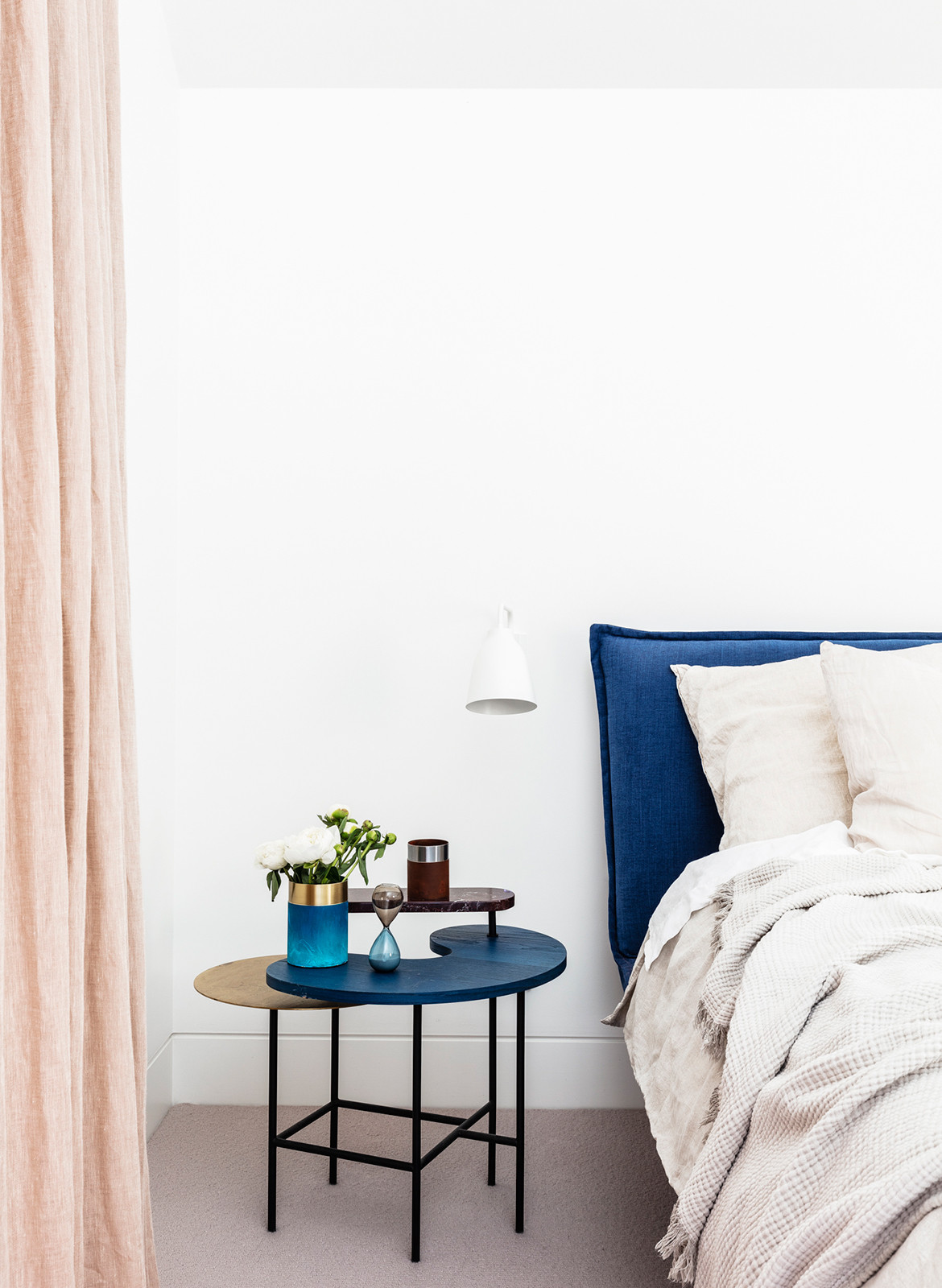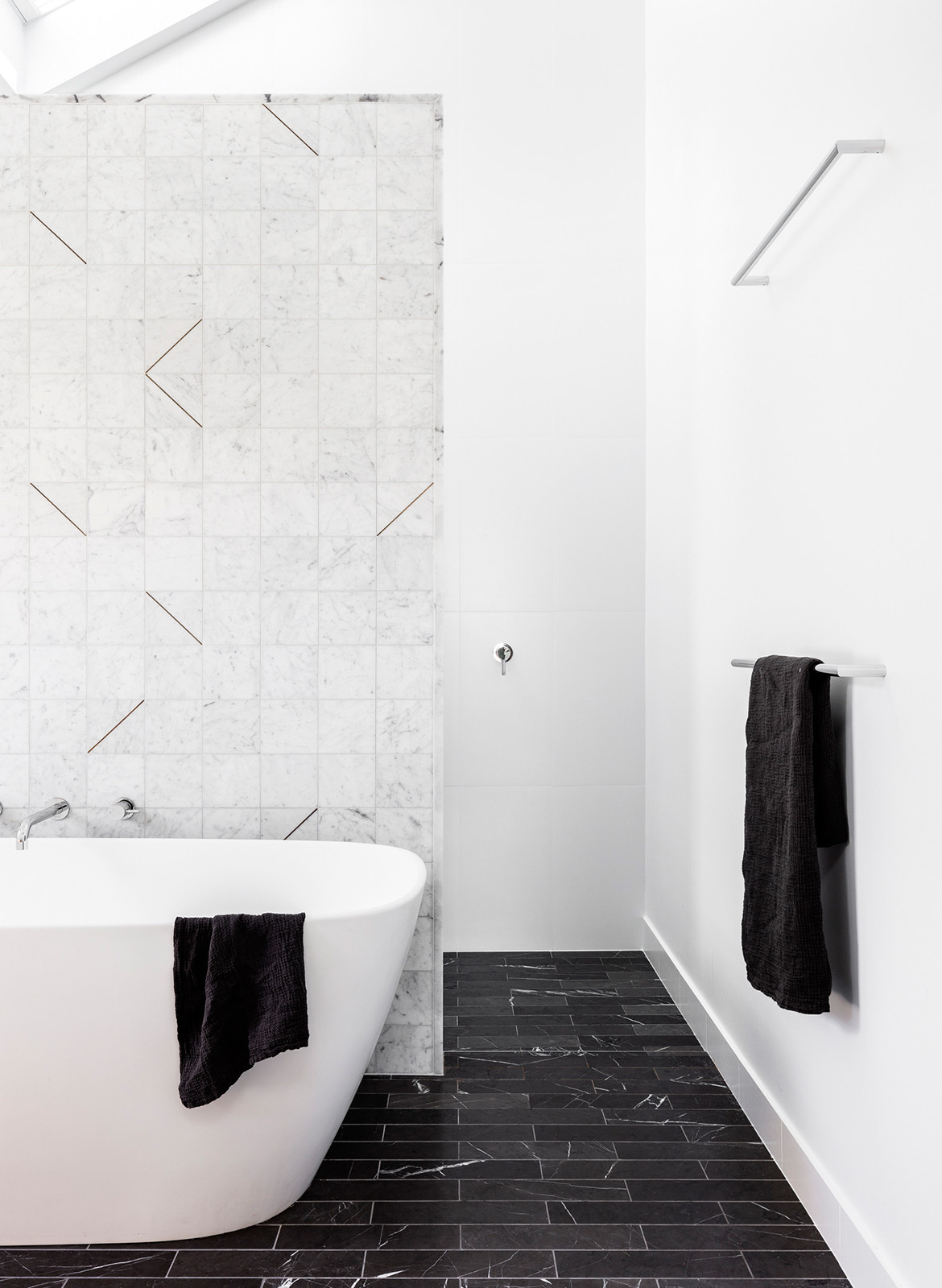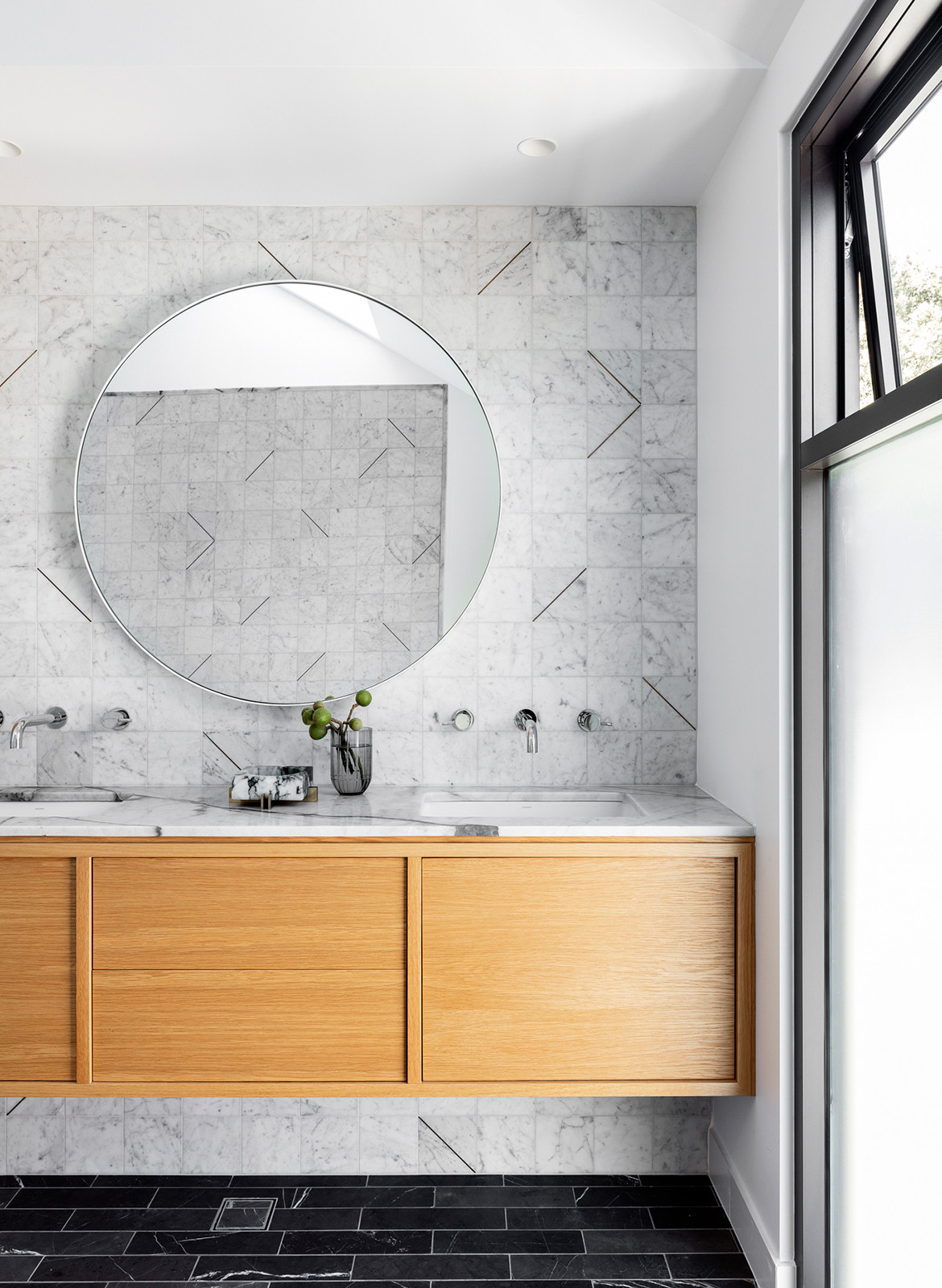 We think you might also like Split End House by Mártires Doyle
Tags: adam goodrum, Architecture, Bronte, Californian Bungalows, coastal, cult, design, Designer Rugs, DOMO, Emma Elizabeth, Hans J. Wegner, jardan, Koda, Living Edge, Natural Light, Nick Bell Architects, rebecca gross, residential, Residential Architecture, skheme, Sydney, tom ferguson
---