The word 'split' is generally used as a verb to describe the act of 'dividing or cause to divide something into parts or elements.' Split End House by Mártires Doyle uses natural light to demarcate and differentiate – or split – certain zones throughout the residence. Adding a cinematic appearance to the Melbourne house, natural light is also used to create a procession when entering the home. The interplay of daylight, natural materials and instinctive spatial design results in a family home like no other.
Informed by site, the narrow, north-south orientation of Split End House allowed the designers to take advantage of the northern light, ensuring that it penetrates into previously dark and poorly lit spaces. Highlights and beams of light – through the incorporation of new 'cracks' are thus reflected and recorded on the walls, changing with time and season – especially in cooler months when the sun rises and sets at a lower angle.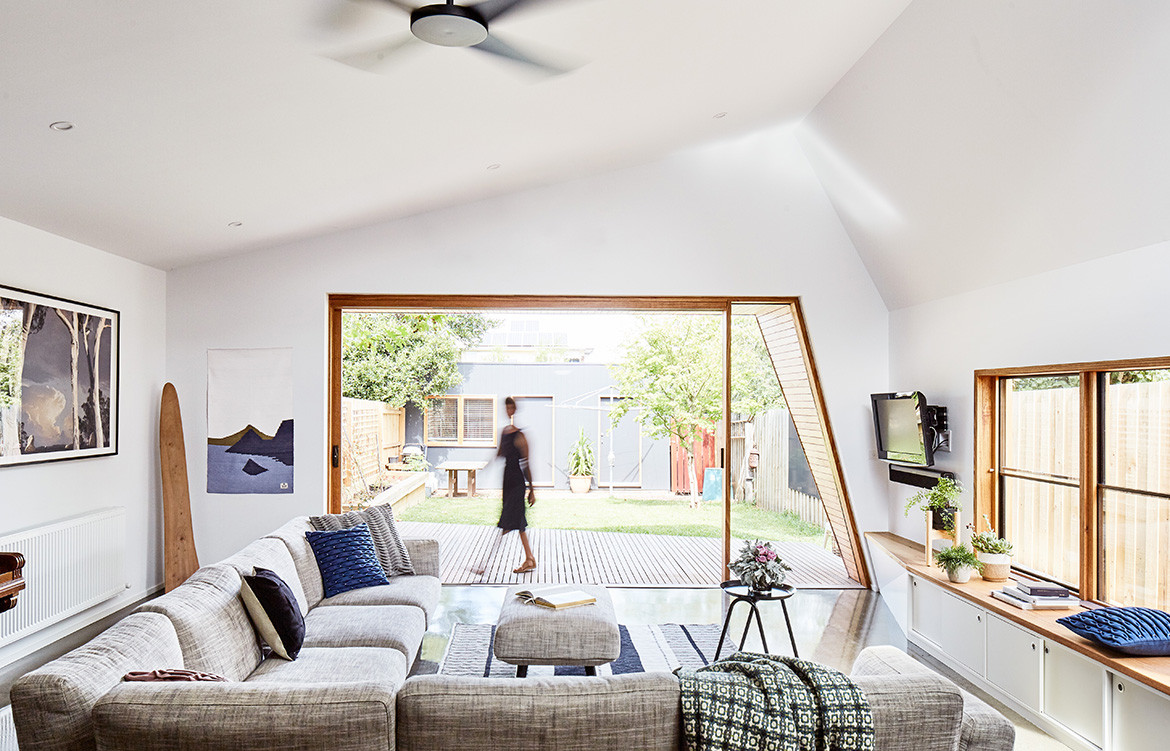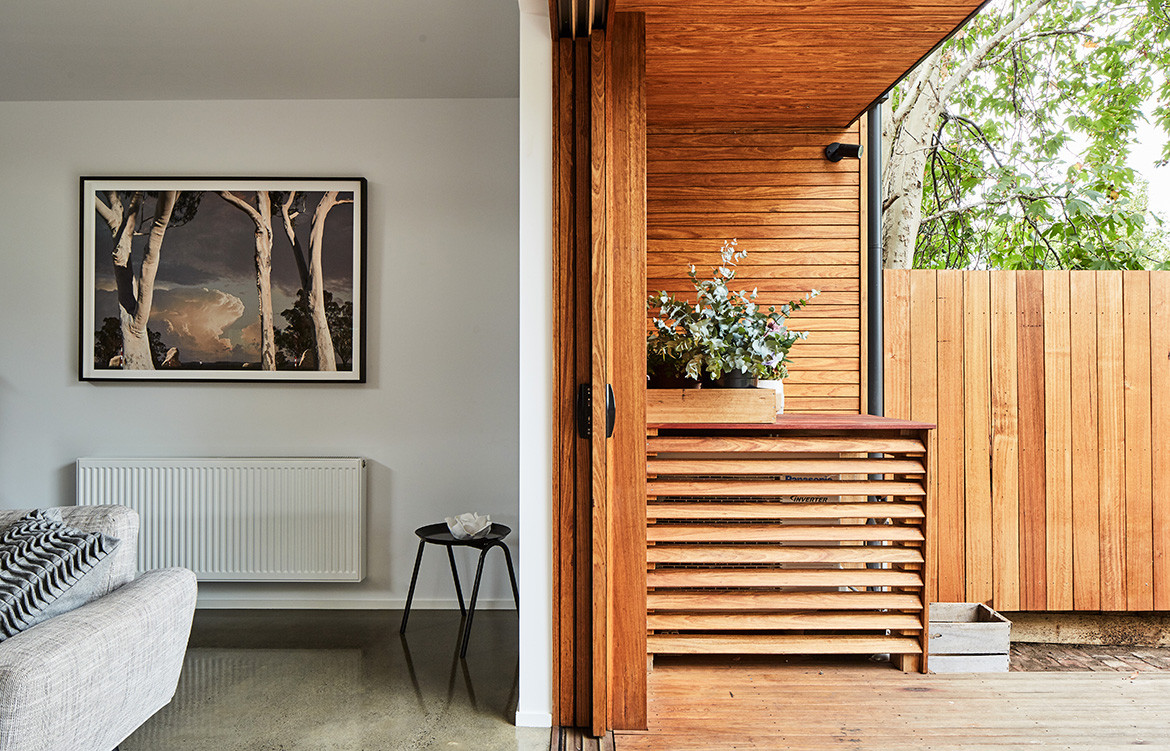 The brief, though simple, was informed by the structure's history and locality. Originally built on a midden during the early 20th century, the building process required the midden to be emptied and backfilled. After that, the alternation and addition process revolved around two main aspects; extending the house so that it can accommodate for social and family gatherings and blurring the indoor and outdoors to increase the amount of usable living space.
At the tail end of the house, Mártires Doyle has used natural textures and locally sourced Australian hardwoods. Not only does this emphasise the architects' commitment to designing sustainably, but it also reflects the clients' preference for timber.
To separate the public and private areas of the home and to increase the seamless transition between the indoor and outdoor space, the design team used timber and timber sliding stacking doors at the rear of the house. The doors slide into a completely concealed pocket and the timber decking flows seamlessly between inside and outside living areas.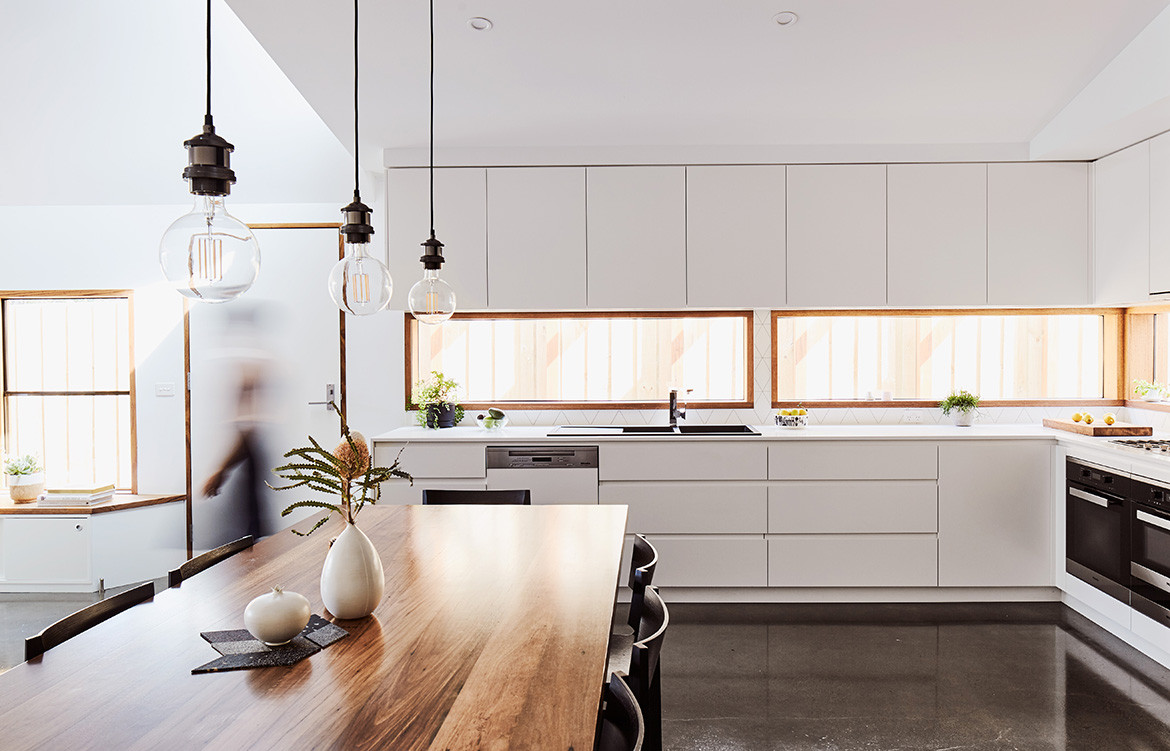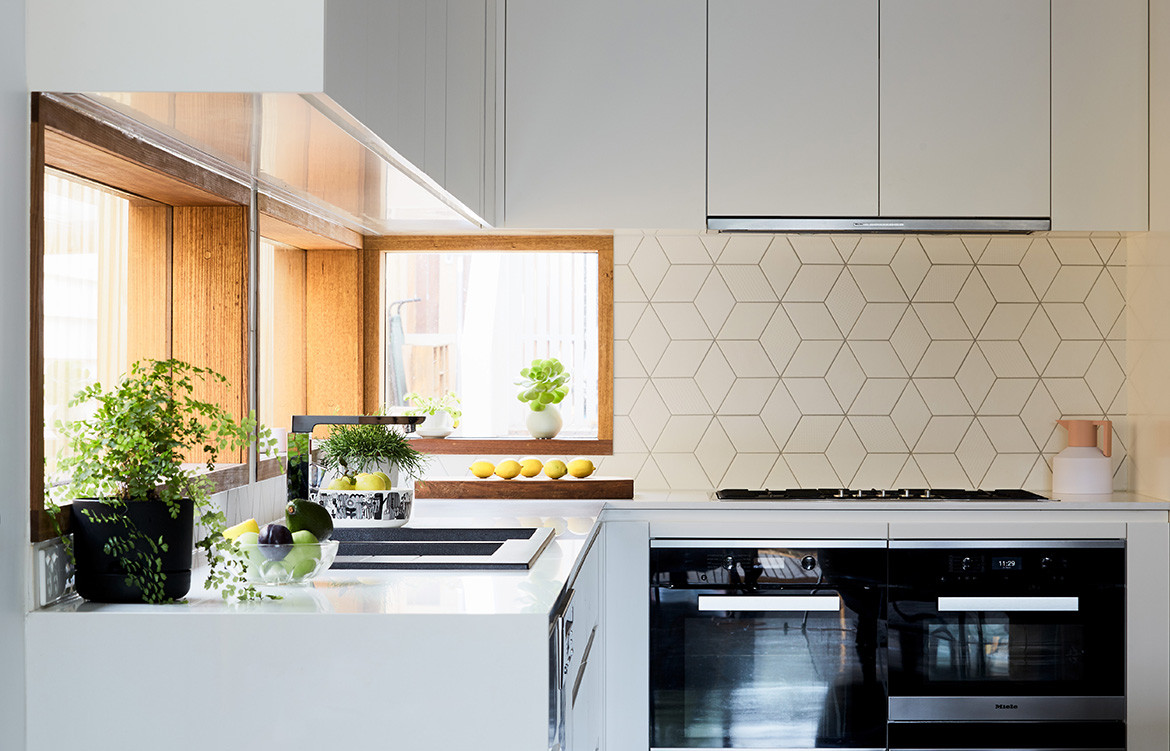 The individuality of each space, whether public or private, is due to the customised design details such as the fabricate kitchen dining table and the custom built bench seat in the living space that can also be used as storage and shelving. The amalgamation of adopting a flexible design approach, masterful custom furnishings and an abundance of natural light evident throughout Split End House showcases a level of perfect proportion and refinement for an inner city Melbourne family home.
The result of Split End House by Mártires Doyle is unique. Between the existing structure and its history, the new illuminated additions and the extension to the outdoors, architecture, interior design and the landscape becomes hard to distinguish… where does one end and the other begin?
Mártires Doyle
martiresdoyle.com
Photography by Jonathon Griggs
Dissection Information
Exterior Lining and Timber Decking by Radial Timbers
Mutina Tex tiles from Urban Edge Ceramics
Dishwasher, Oven, Steam Oven, Rangehood, Plate Warmer by Miele
White Magnolia Sculpture Side Table by Iva Viana Atelier
Playsage 3 Wall Art Rug by Ferreol Babin for GUR
Ants Boulevard Floor Art Rug by Mamama for GUR
Red and Bordeaux Throw by Azulejo
Cushions from Black Fragras
Middle Blue Cushion from Canais
Large Grey Cushion from Leivas
Dusk Pink Cushion from Leivas
Black and White Sofa Cushion from Cruz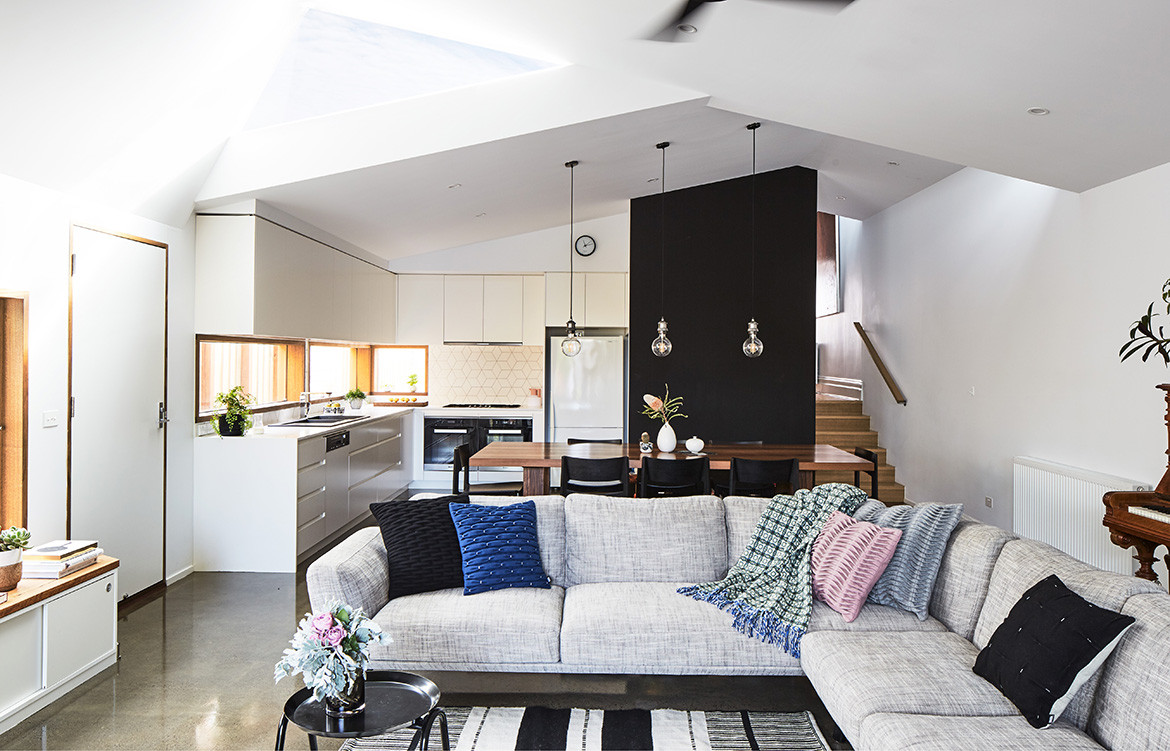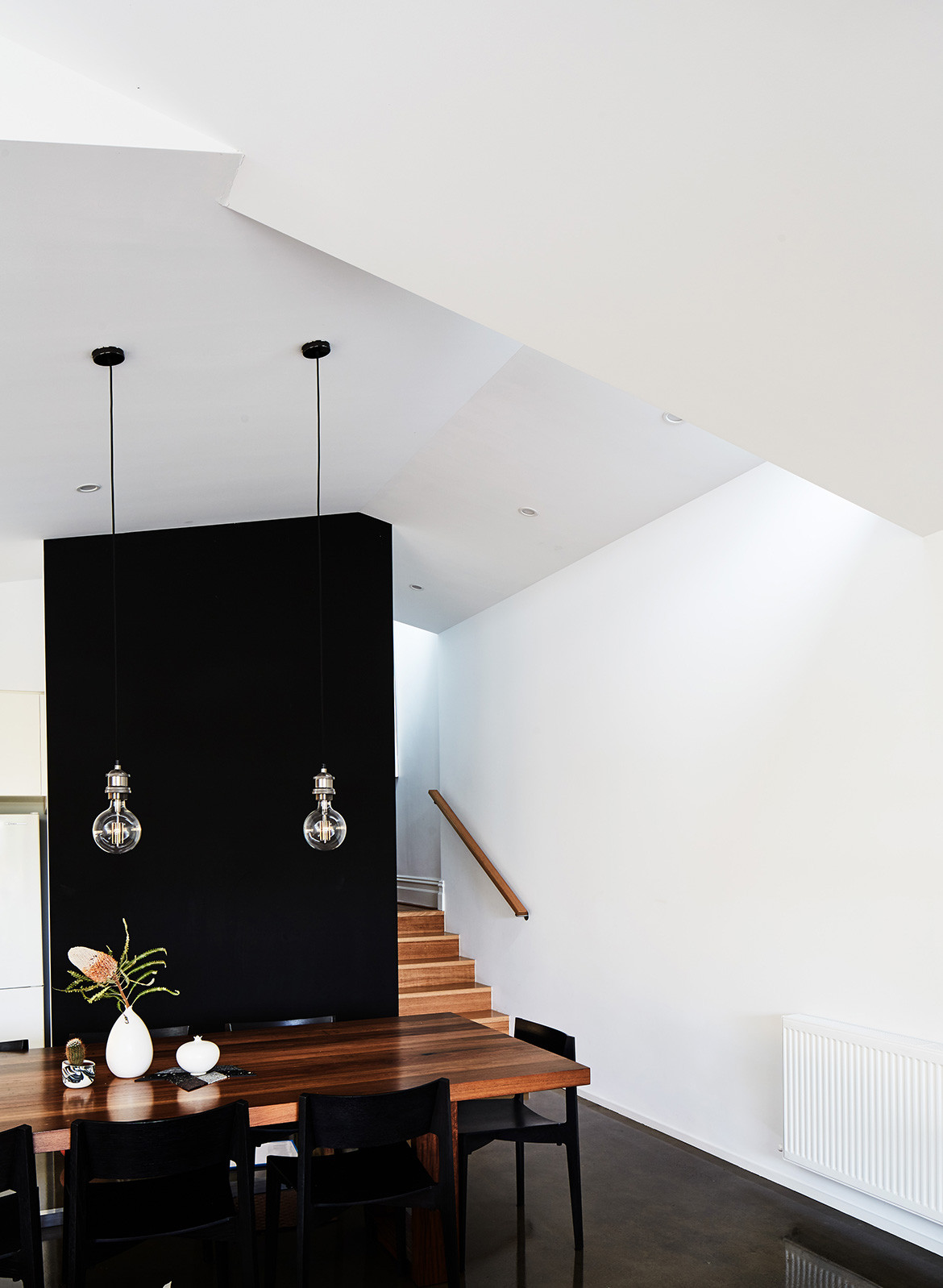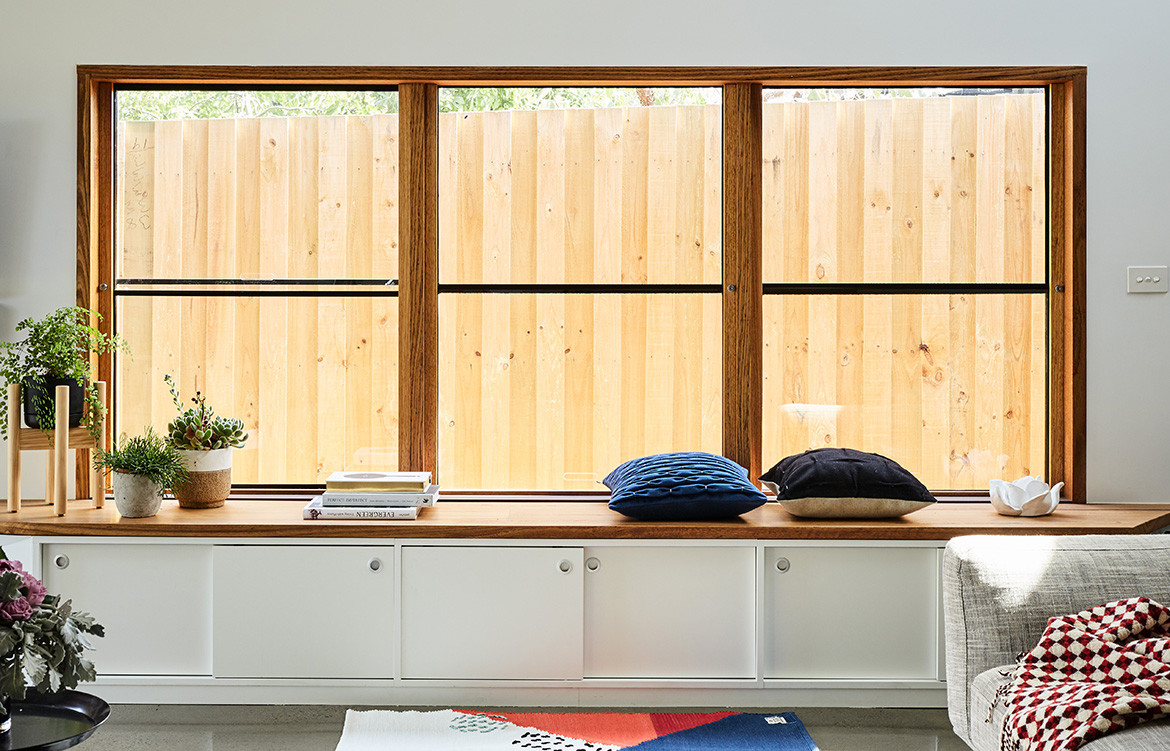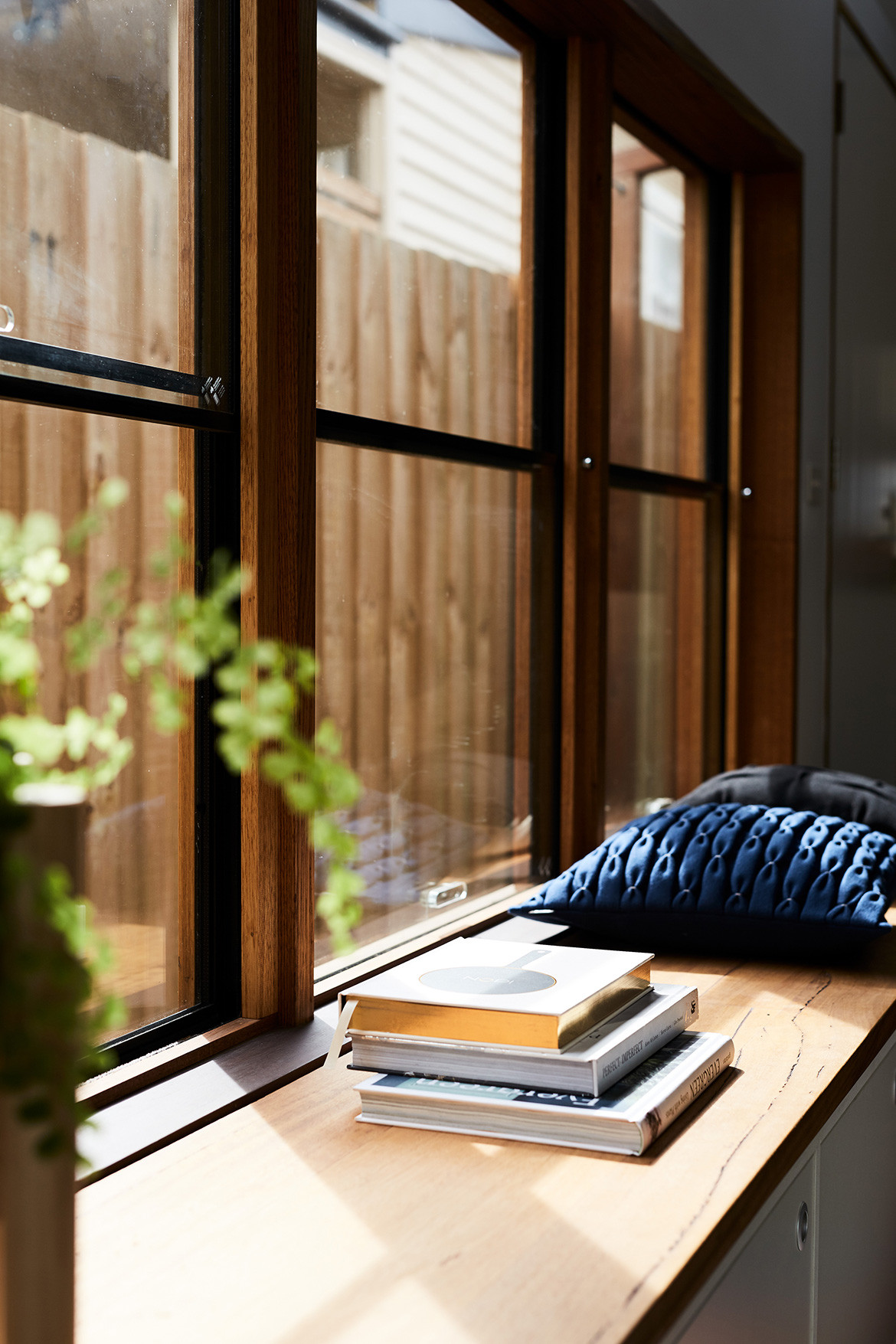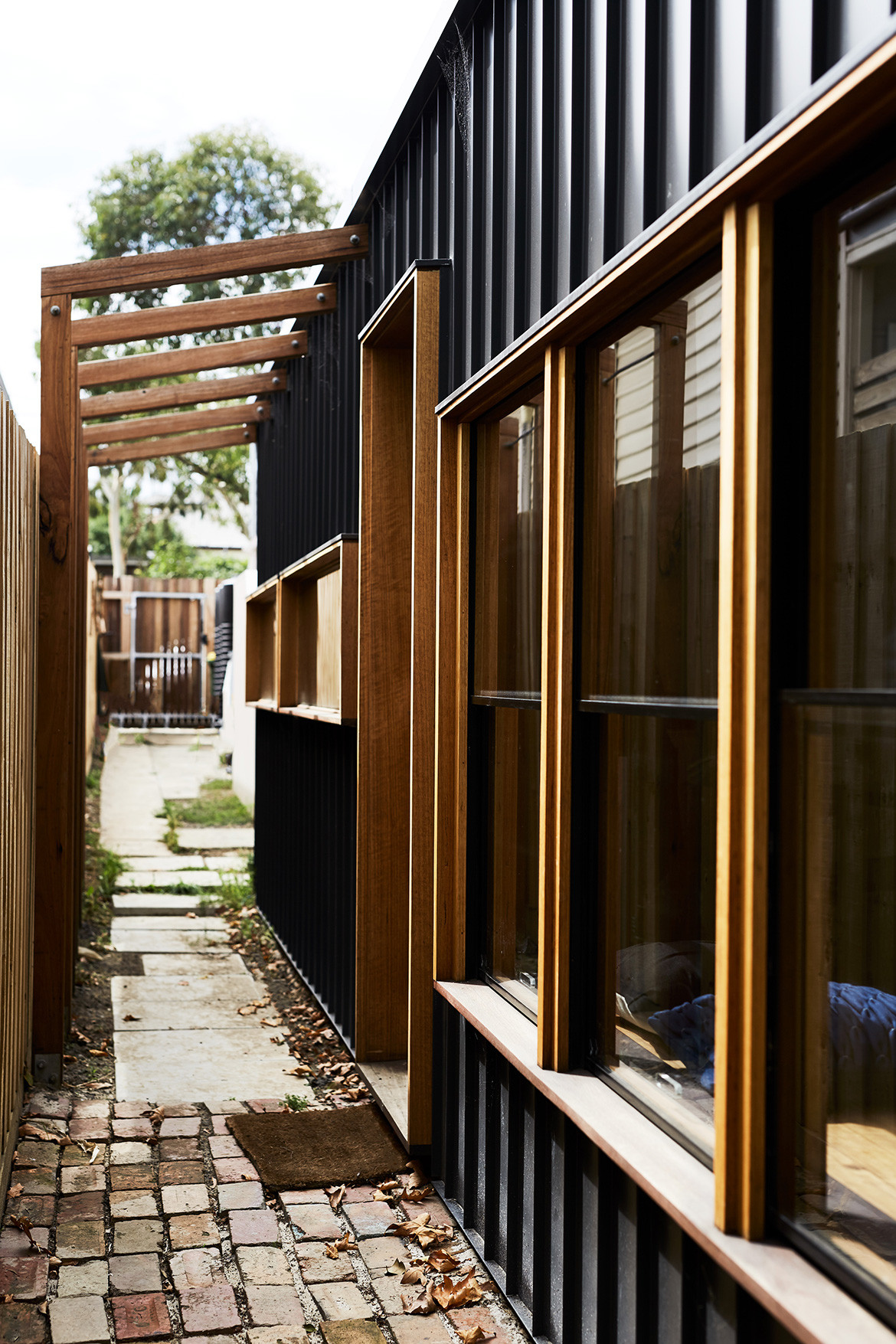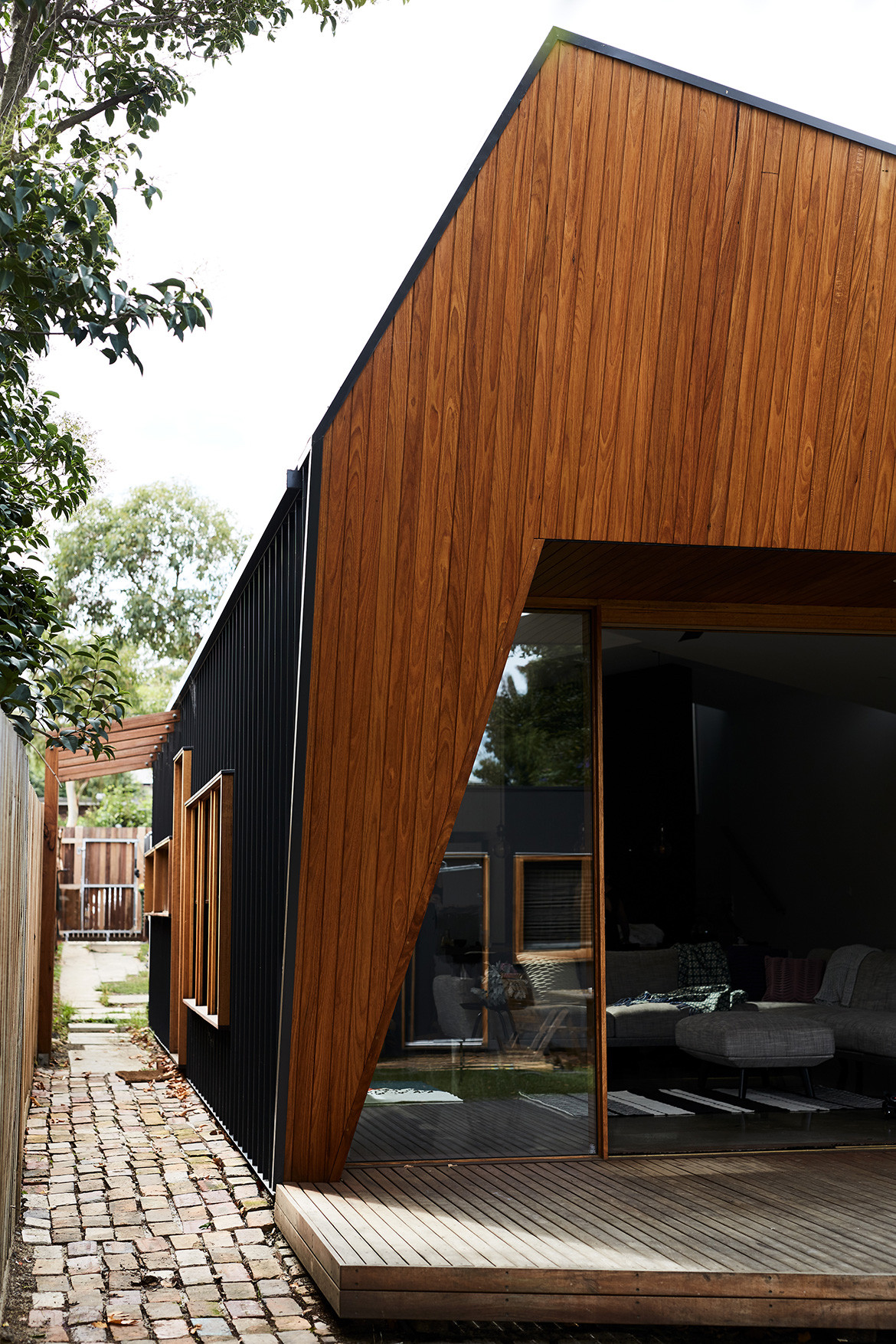 We also think you might like Alfred Street Residence by Studiofour
Tags: Architecture, design, family home, homes, Jonathon Griggs, light, Mártires Doyle, Natural Light, residential, Split End House, Thida Sachathep
---