The renovation of a house or apartment is often a result of the need to address our ever-changing needs as we move through the different stages and phases of our lives. "It provides an opportunity to create a built manifestation and realisation of a personal way of living," adds architect Thomas McKenzie of Melbourne-based Winwood McKenzie. The architecture studio has recently completed renovation works on Brunswick House, extending the back half of a Victorian cottage for a scientist and her two dogs.
A key component of the brief given to Winwood McKenzie was to extend the Victorian cottage to include new study and living zones into the garden without disturbing the existing natural, native garden. When the doors are open, "the living space effectively becomes a large verandah within the garden" care of the timber floor which extends from the inside living space to the outside deck. The architecture draws inspiration from the client's past while working towards enhancing her future.
"Traditional Scottish farmhouses with black pitched roofs and white masonry walls; a focus on the fireplace and bookcases; and rooms of a modest scale connect ideas and atmospheres to the existing conditions and location of the house," says Thomas.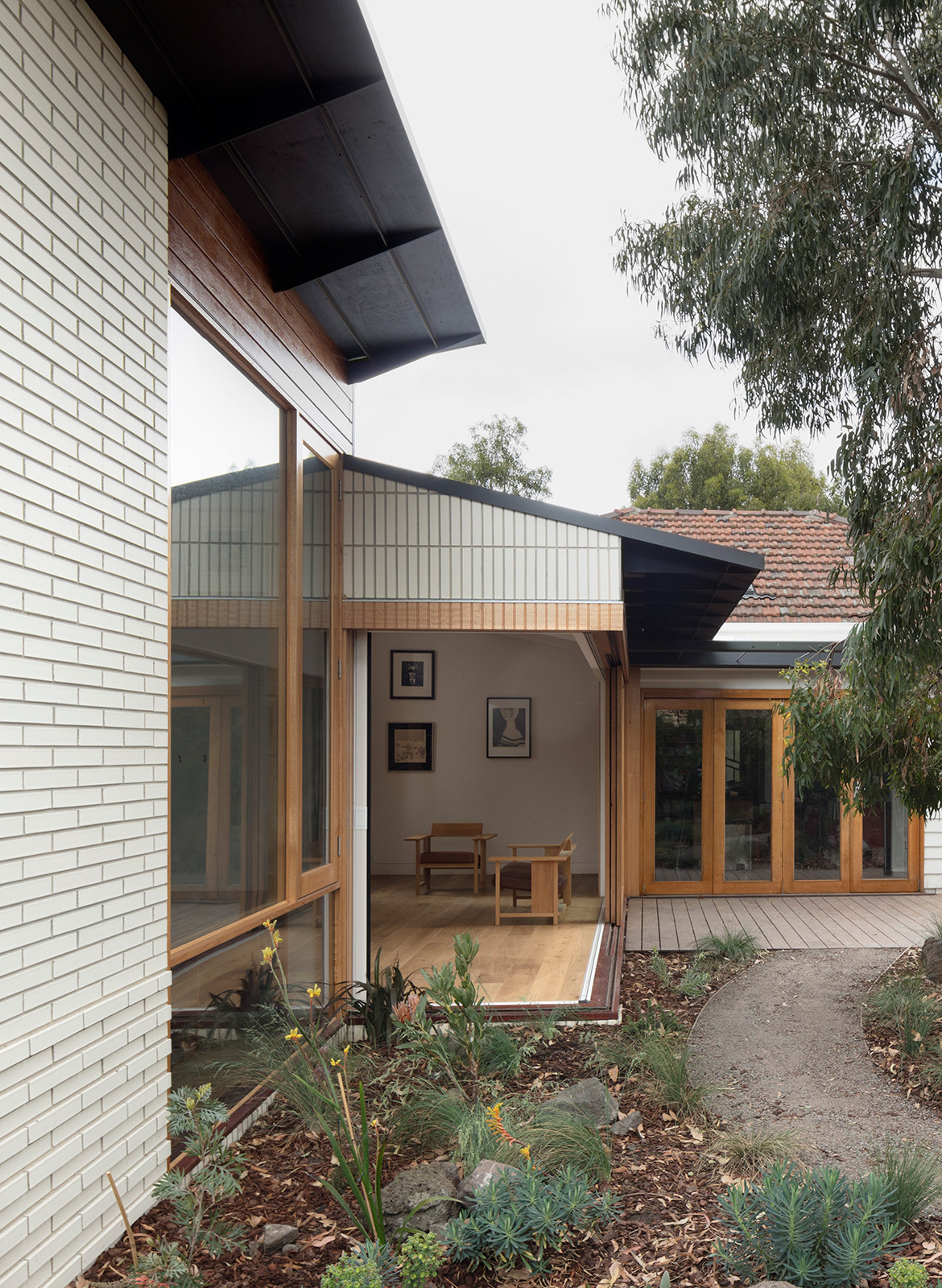 Large sliding doors provide protection from the outside and a barrier against the weather when necessary. Glazed glass works to ensure the temperature inside is affected as little as possible by the weather outside, aiming to insulate the warmth in winter and keep out the heat in summer.
The renovation to Brunswick House has been designed around passive design principles taking into account the natural ebb and flow of the Victorian climate. For example, the building's orientation allows the eastern and northern light to flow in.
On a more national scale, local and native materials such as eucalyptus timber veneer, Victorian Ash and bluestone inform the material selection, giving the residence a particularly Australian feel.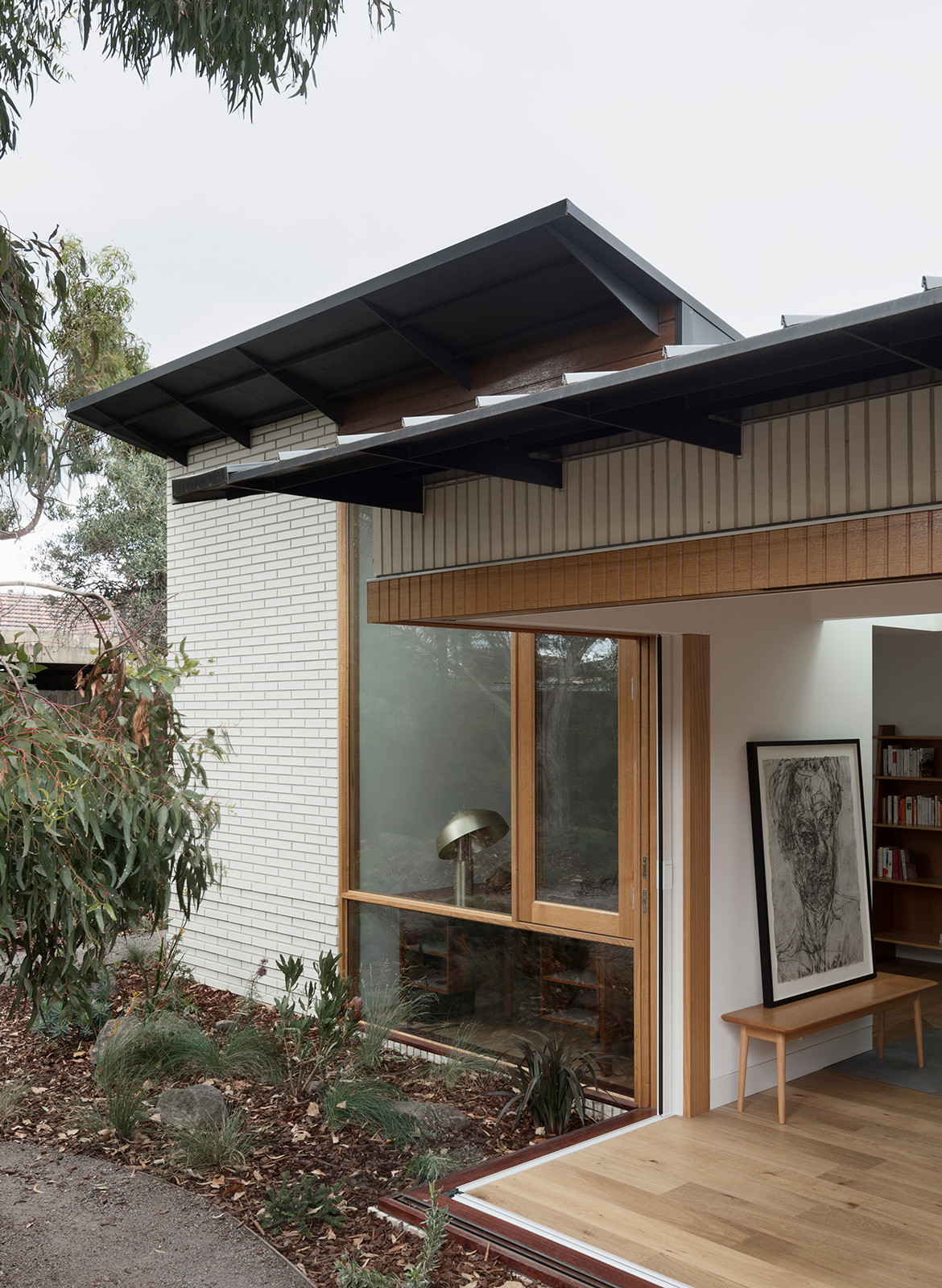 "The project considers notions of Australian domestic life providing an adaptive space that responds to the weather, time of year and different uses throughout the day," says Thomas. "A seemingly simple space provides for a diversity of atmospheres and activity."
Winwood McKenzie was meticulous in its attention to detail to ensure that the renovation was consistent with the existing building yet still had its own character. This is evident in the internal openings of the new living/study space, specifically orientated to afford an unobstructed line of sight to the kitchen.
Self-described makers of peaceful spaces, Winwood McKenzie's Brunswick House unites the interior and exterior spaces while, at the same time, ensuring they are reassuringly intimate and cosy.
Winwood McKenzie 
winwoodmckenzie.com.au
Photography by Benjamin Hosking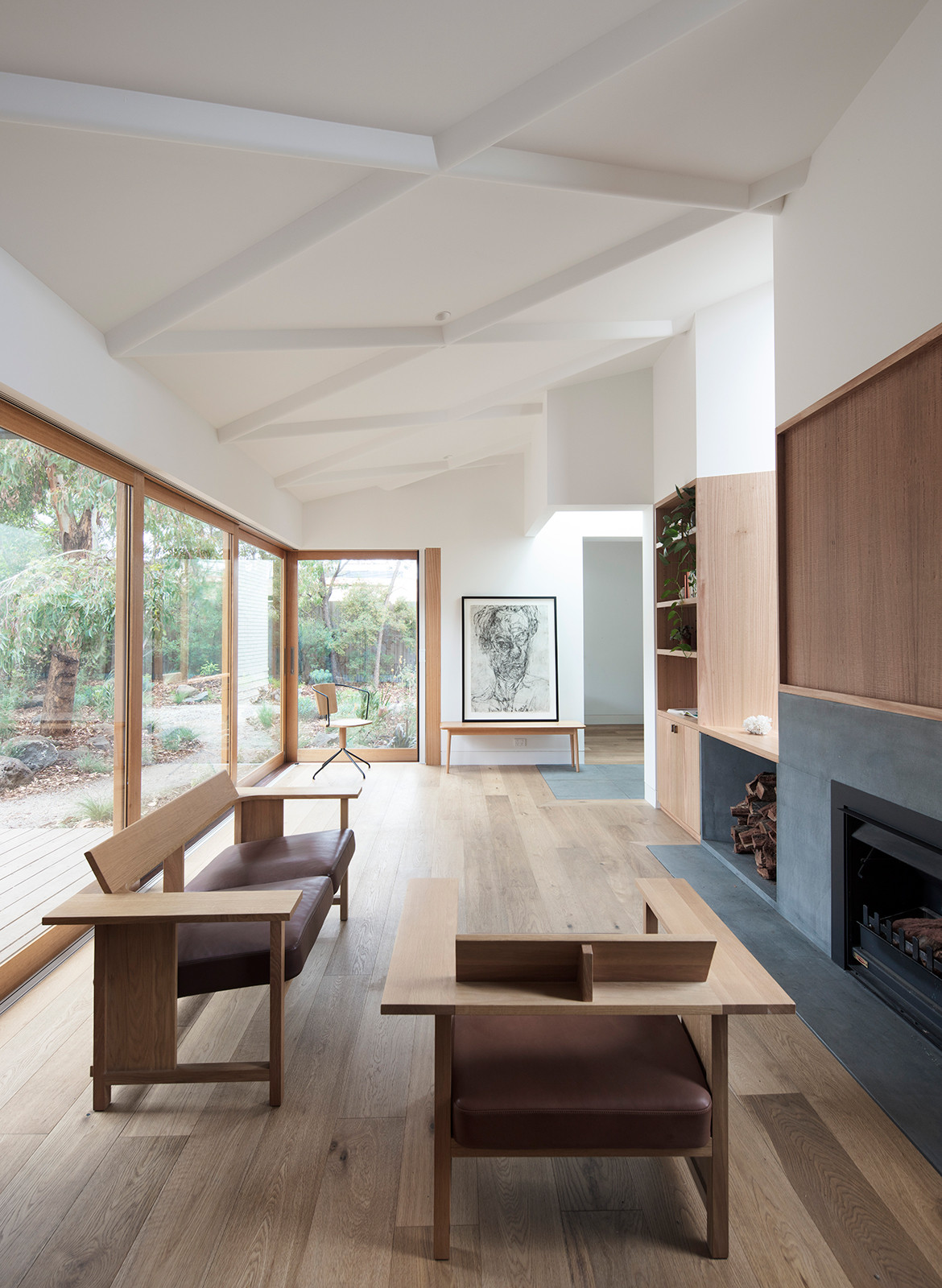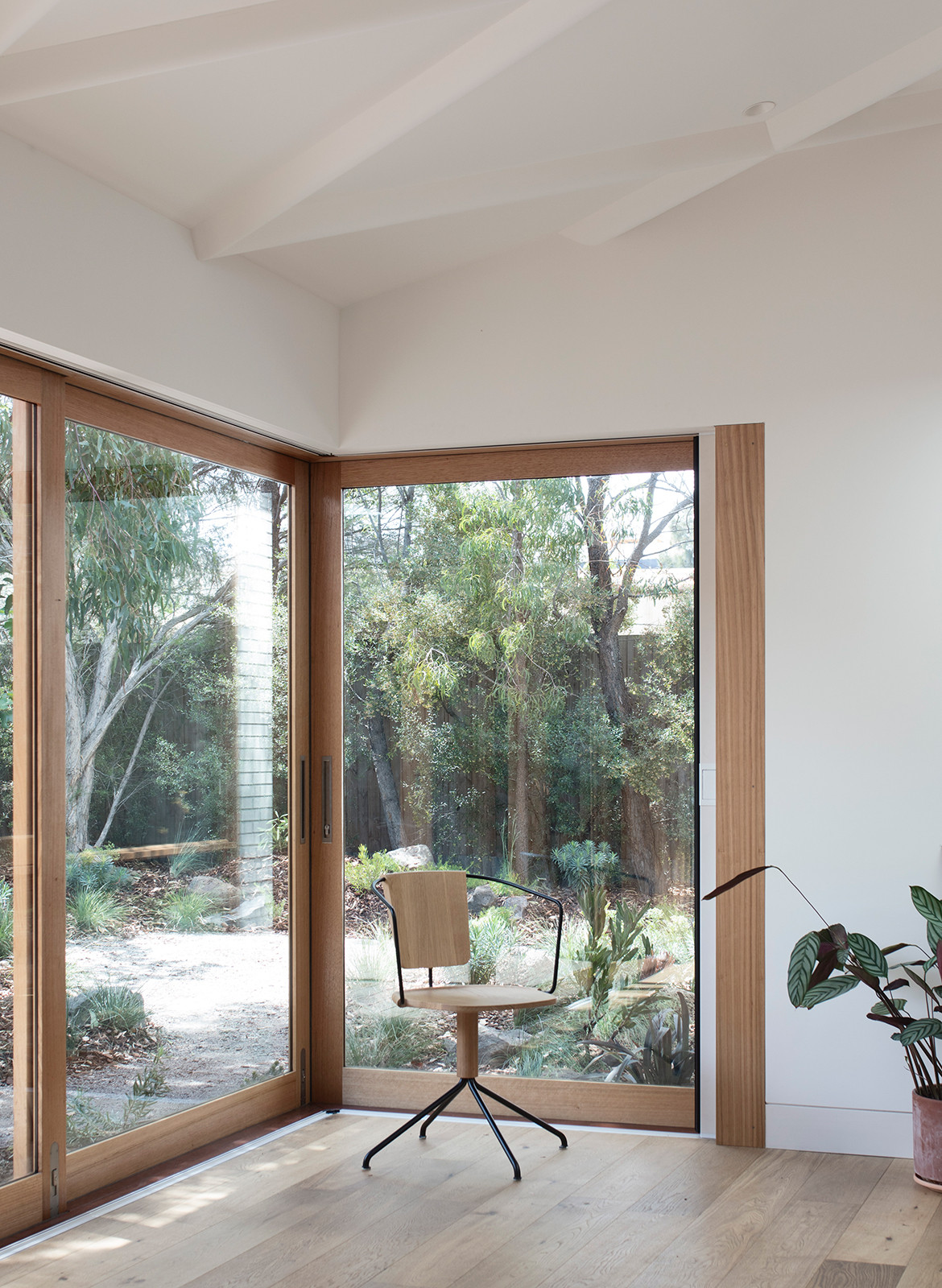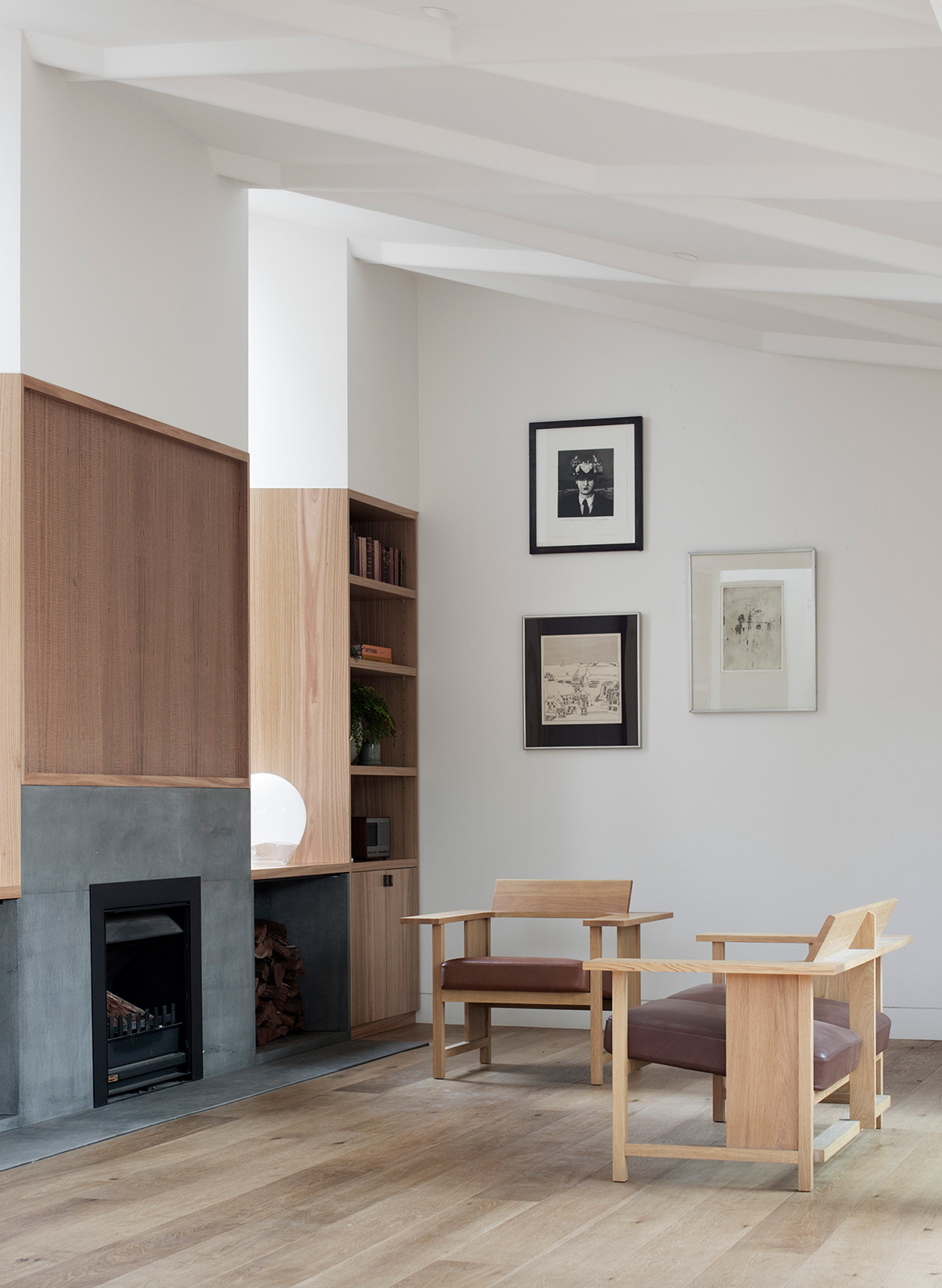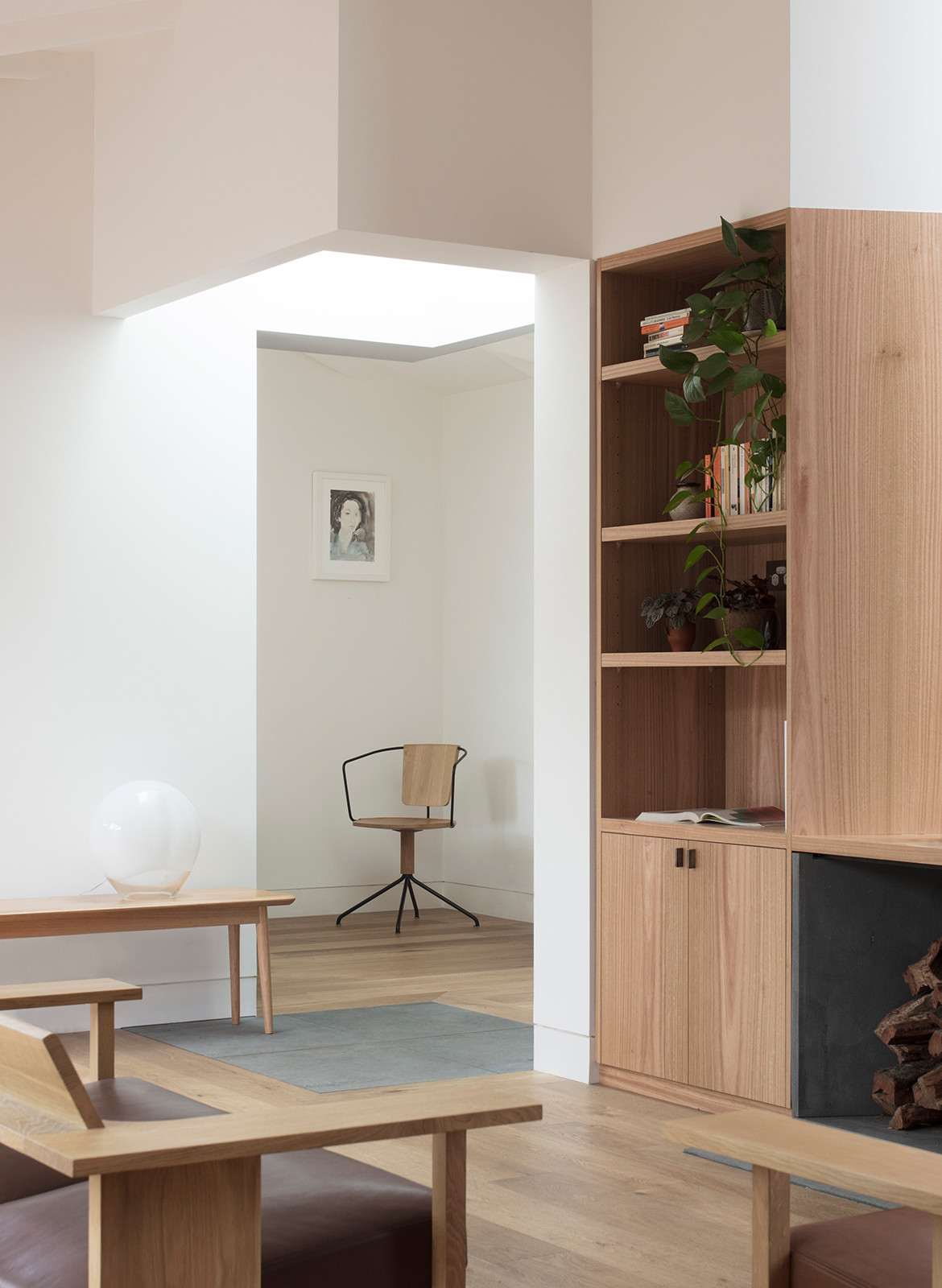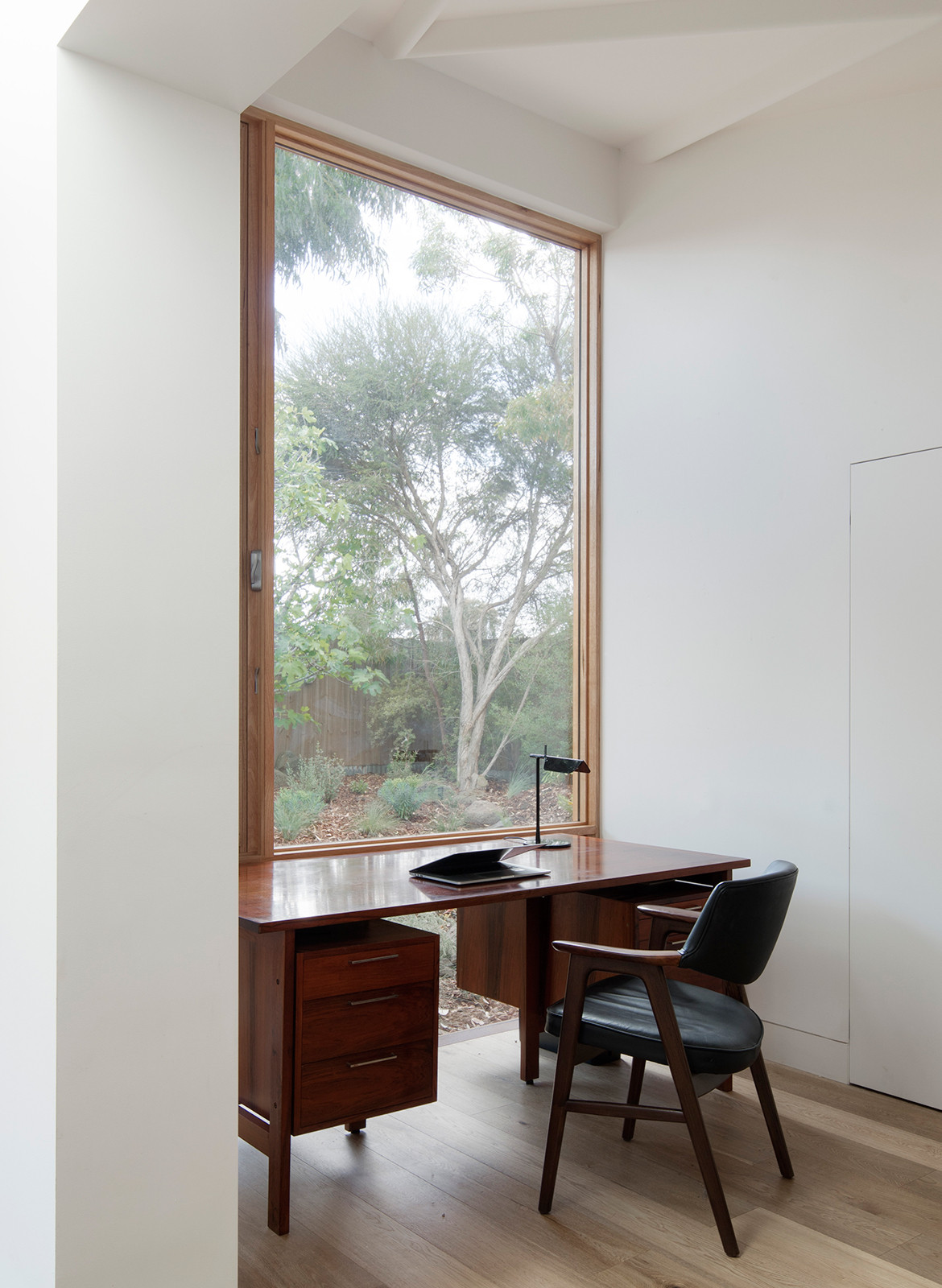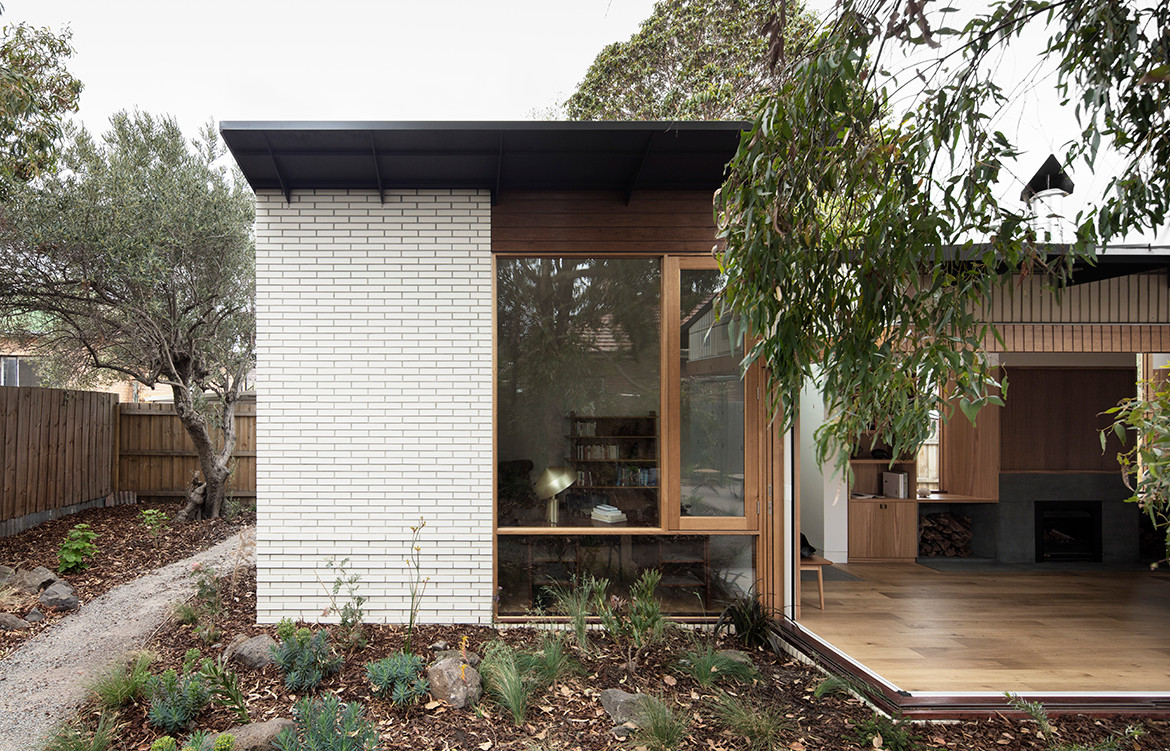 We think you might also like Bolt Hole House By PanovScott
Tags: Benjamin Hosking, Brunswick, Brunswick House, extension, Holly Cunneen, renovation, Residential Architecture, Thomas Mckenzie, Winwood Mckenzie
---