A young family from the Victorian suburb South Caulfield were initially unhappy about their Art Deco home inspired home because of the spatial limitations. While looking to buy another property with a bigger land size, the family sought advice from Melbourne-based interior architecture and design studio Pipkorn&Kilpatrick, who opened and extended the house to accommodate for more natural light.
By widening the residence to the entire width of the block, the family are now able to enjoy a more prominent entrance, a lavish master bedroom and ensuite, as well as a large social space that leads to the outdoors through an adjoining kitchen and separate barbecue area.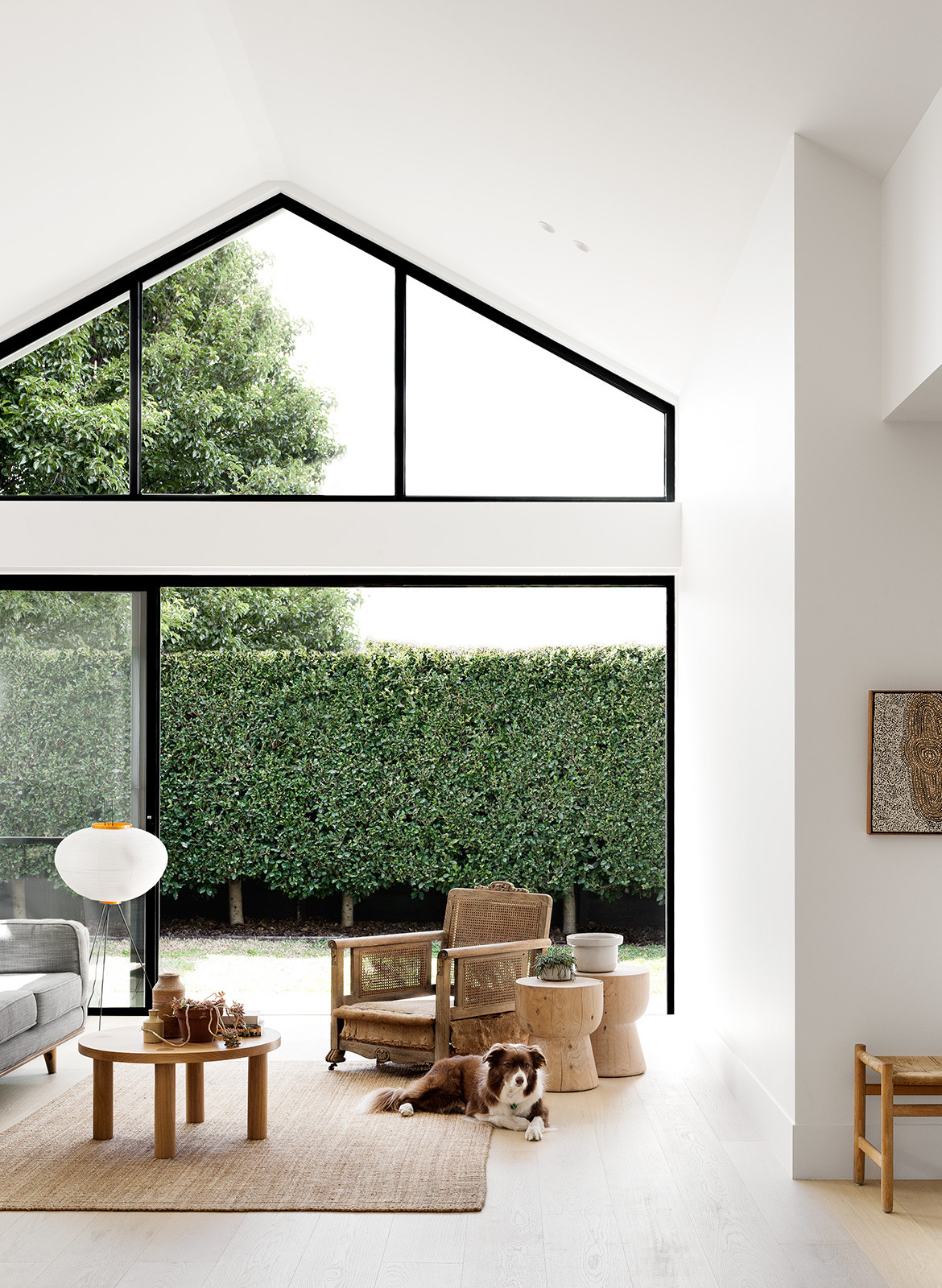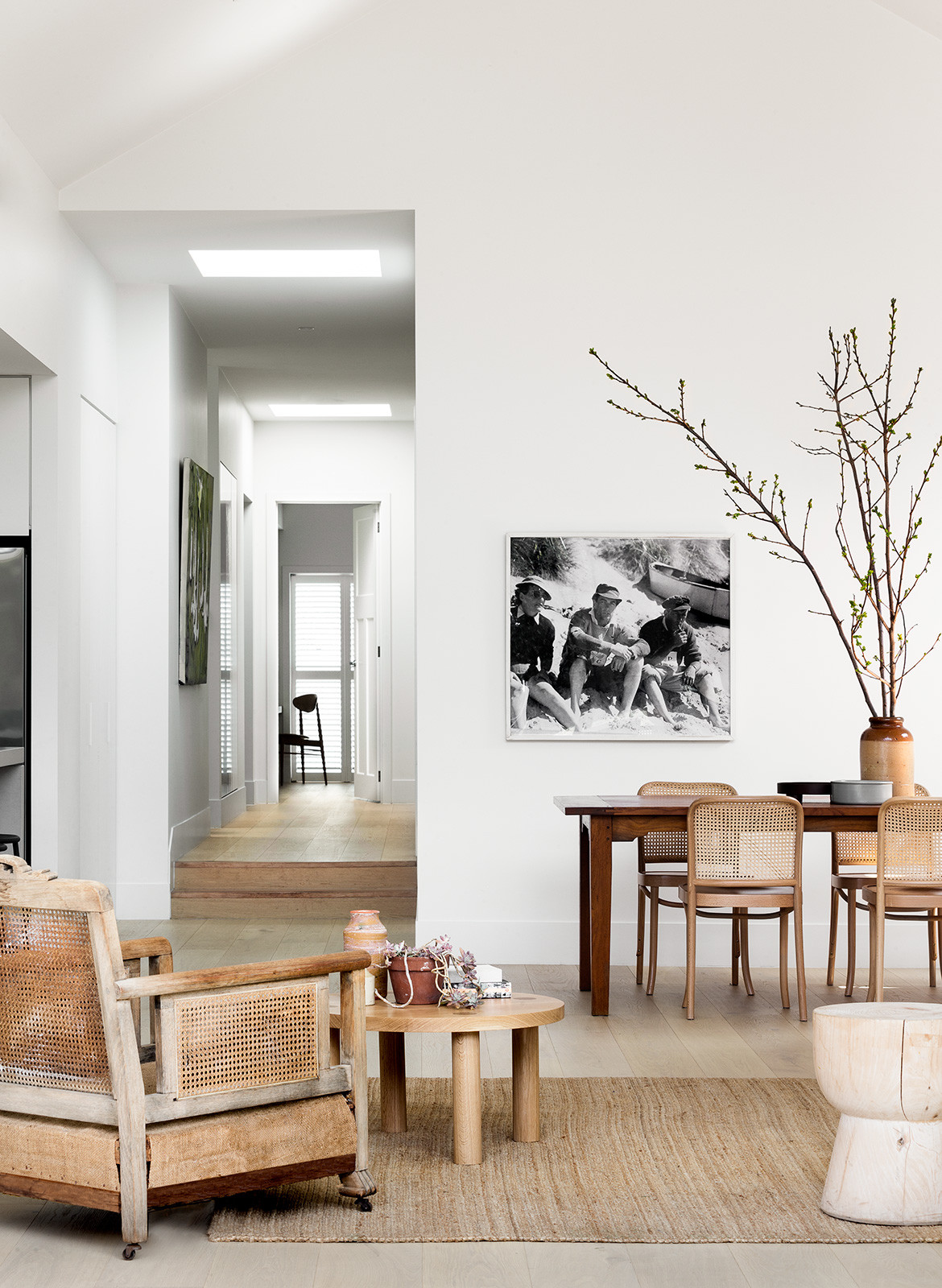 Generous proportions continue throughout the house. A double height 'A' frame roof within the main living space is exaggerated with triangular windows, and reinforces the relationship between the garden and skyline. With lifted ceilings and additional skylights, Caulfield House transforms into a spacious and airy residence.
"The clients wanted a clean and classic palette of finishes so the space could become a backdrop for their own artwork and furniture,"explains Anna Skermer (formerly Pipkorn) and Jane Kilpatrick, founders and interior architects of Pipkorn&Kilpatrick. The soft and delicate beauty of Carrara marble is featured as the kitchen benchtop and splashback, complementing the colour scheme in the rest of the house. An open plan with European Oak floorboards adds a sense of warmth.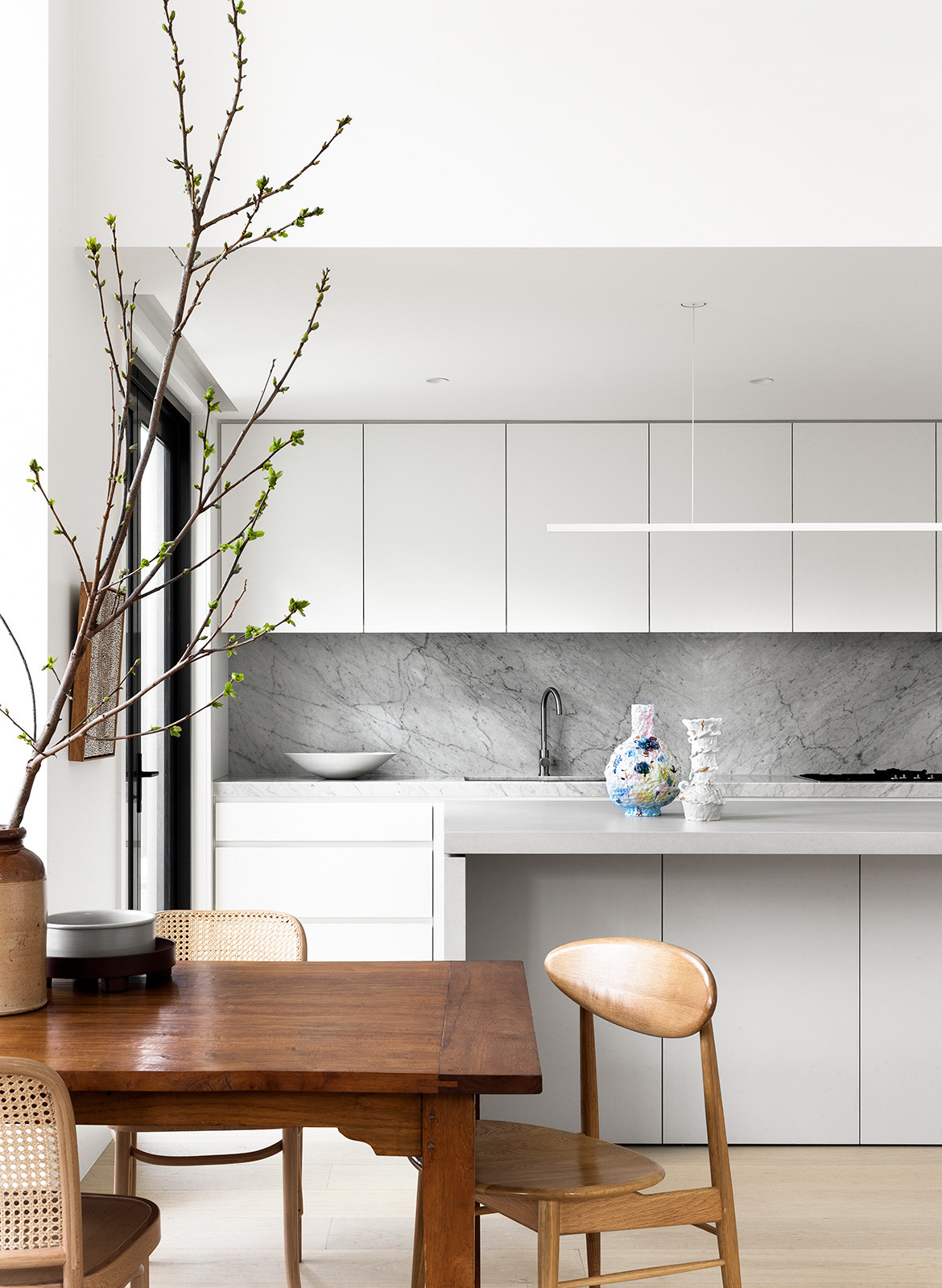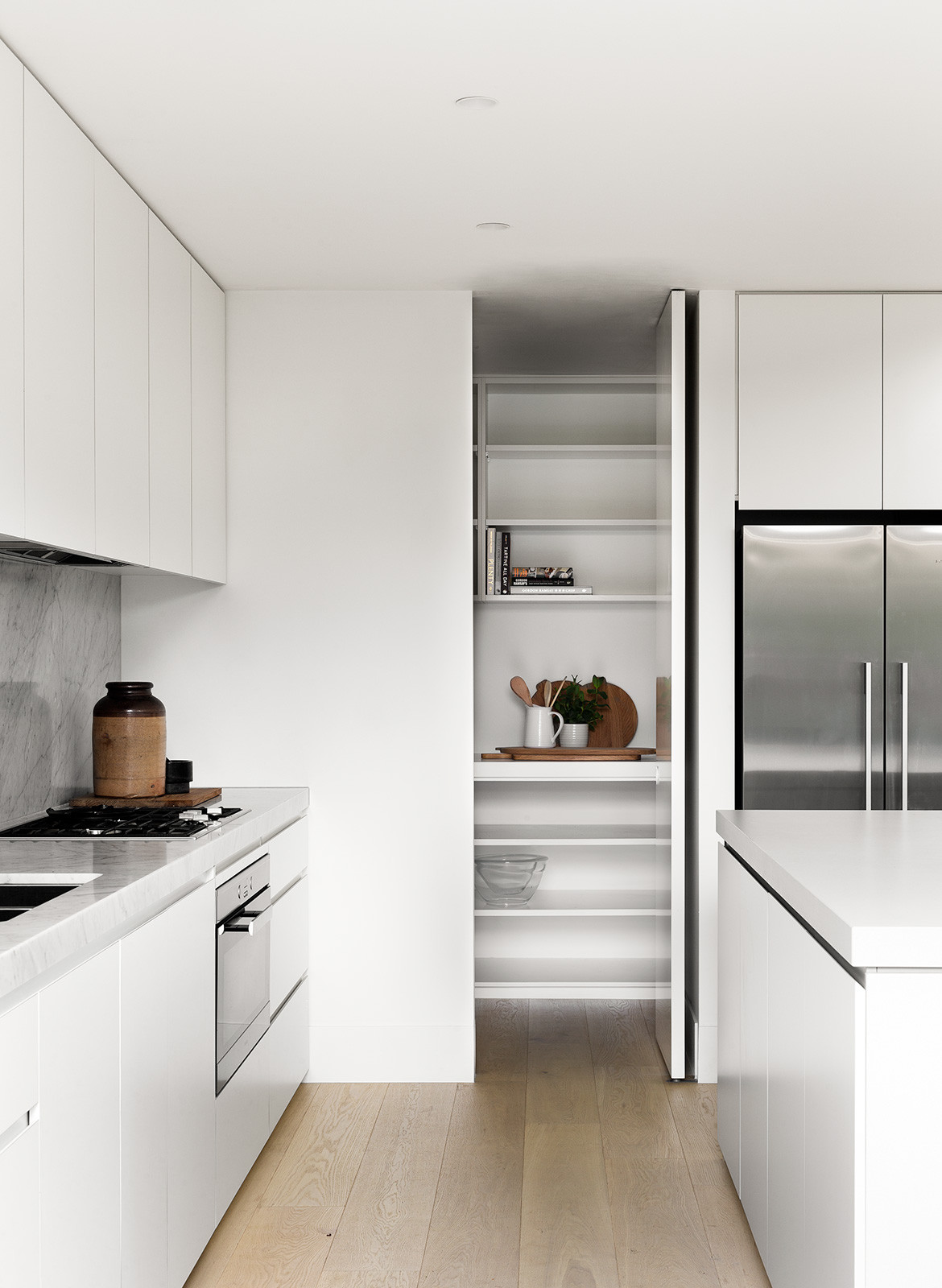 In order to continue the refreshing appearance of Caulfield House, Pipkorn&Kilpatrick retained the existing Art Deco features but revamped the space with a fresh coat of white paint.
Shielding the front of the house from the harsh western sun and opening up the rear for the morning sun through double-glazed doors reduces long-term energy costs. The open plan of the residence also works to ensure cross ventilation working once more to lessen the need for artificial heating and cooling.
Pipkorn&Kilpatrick
pipkornkilpatrick.com.au
Photography by Martina Gemmola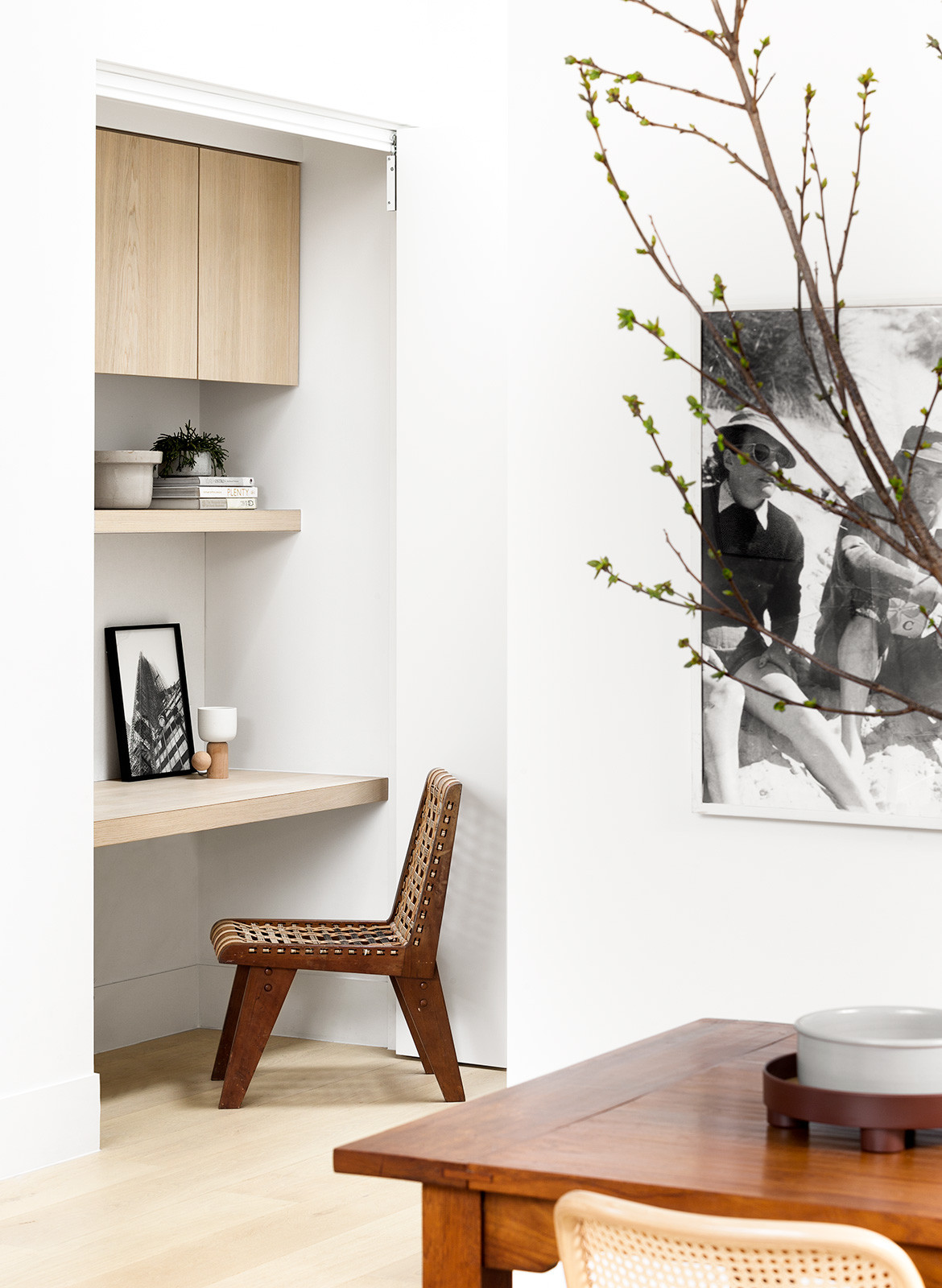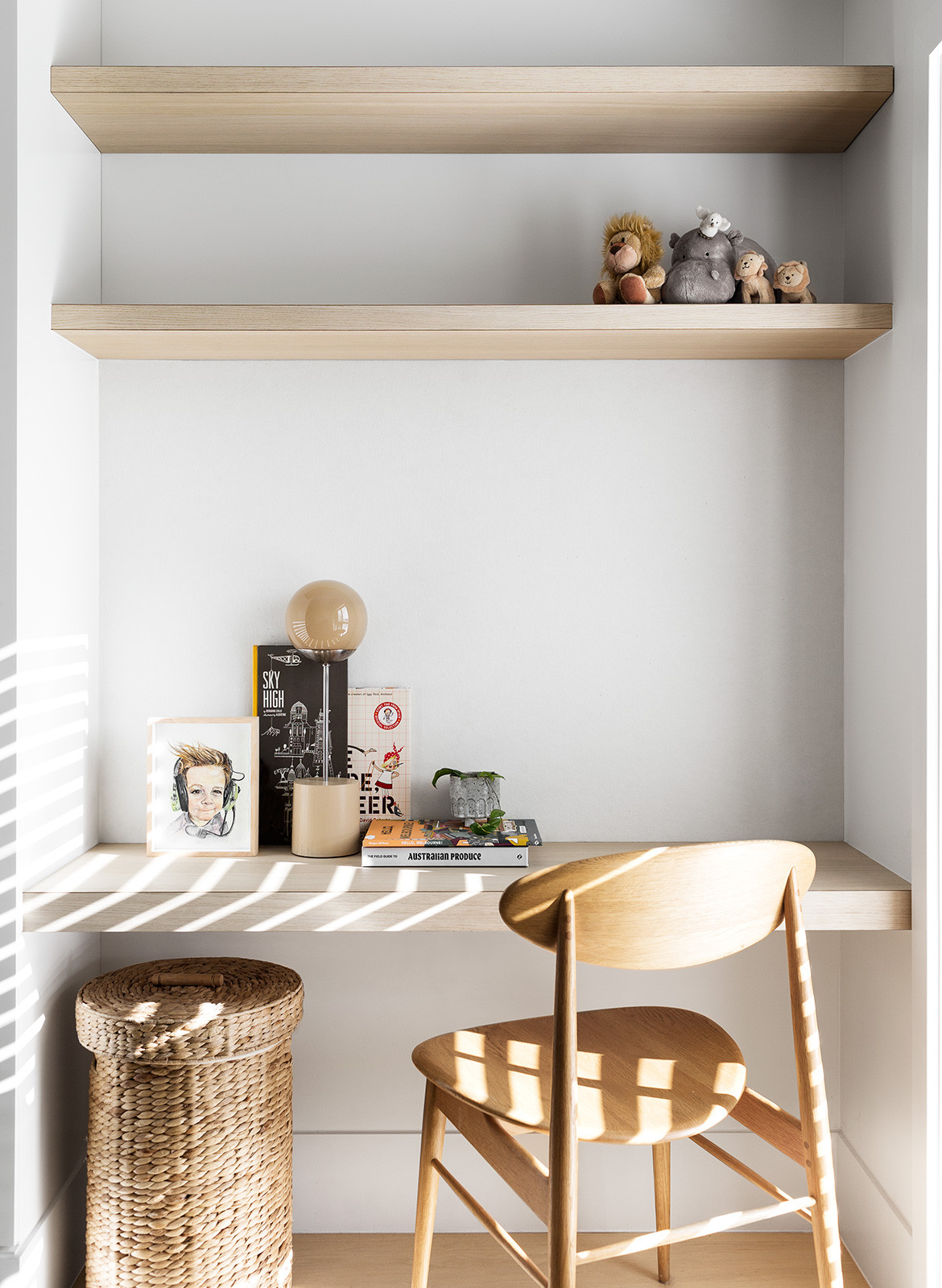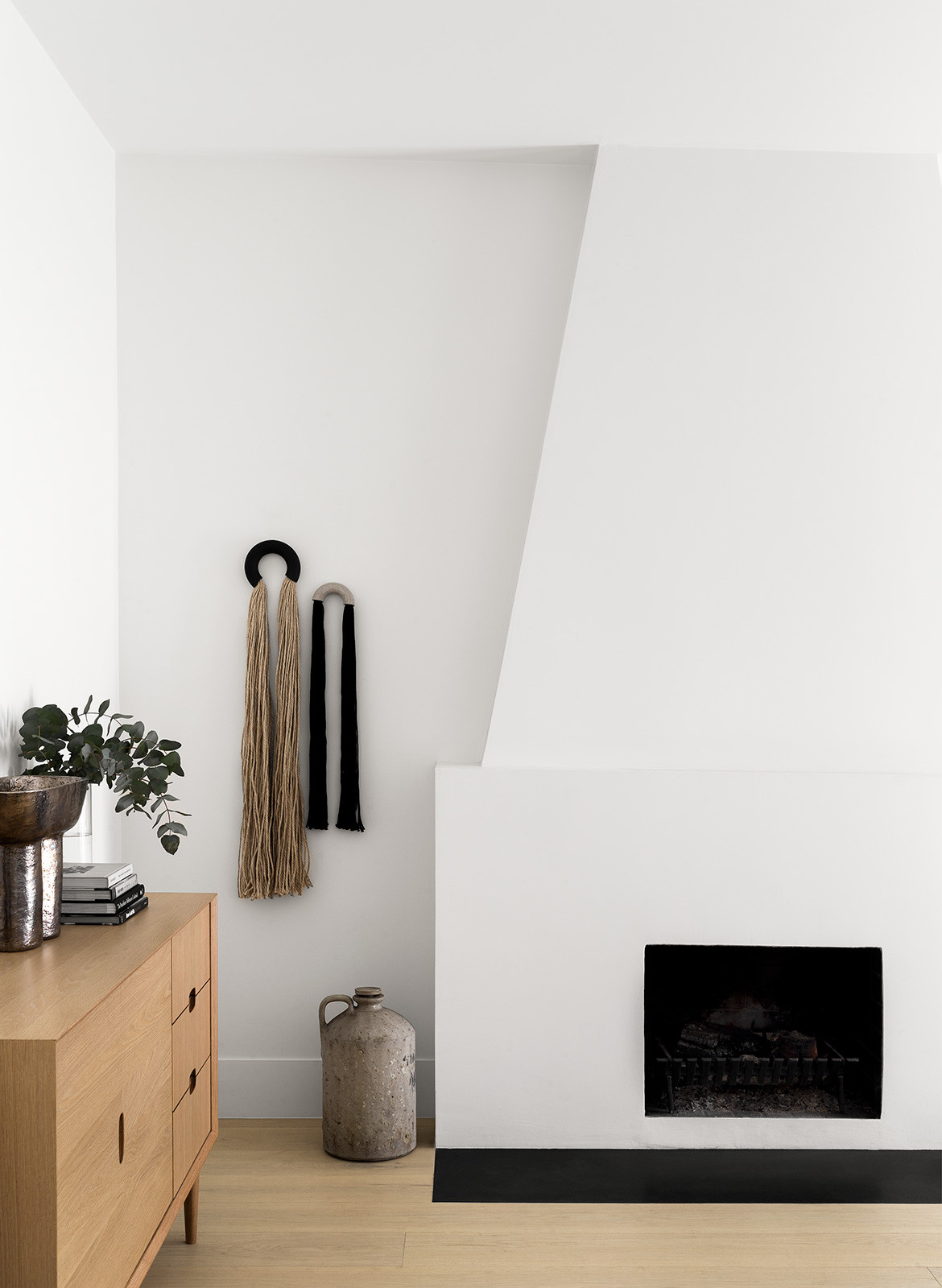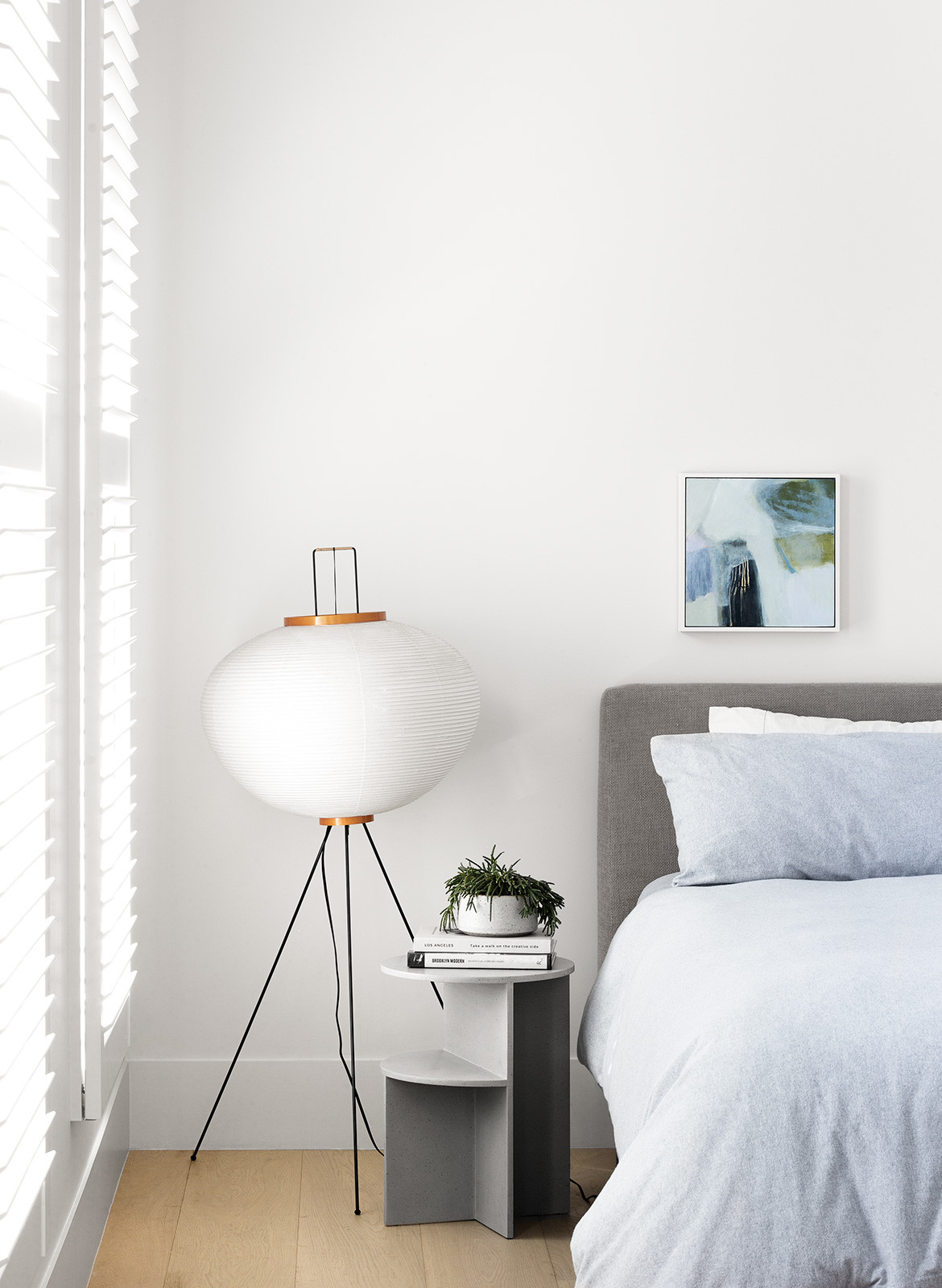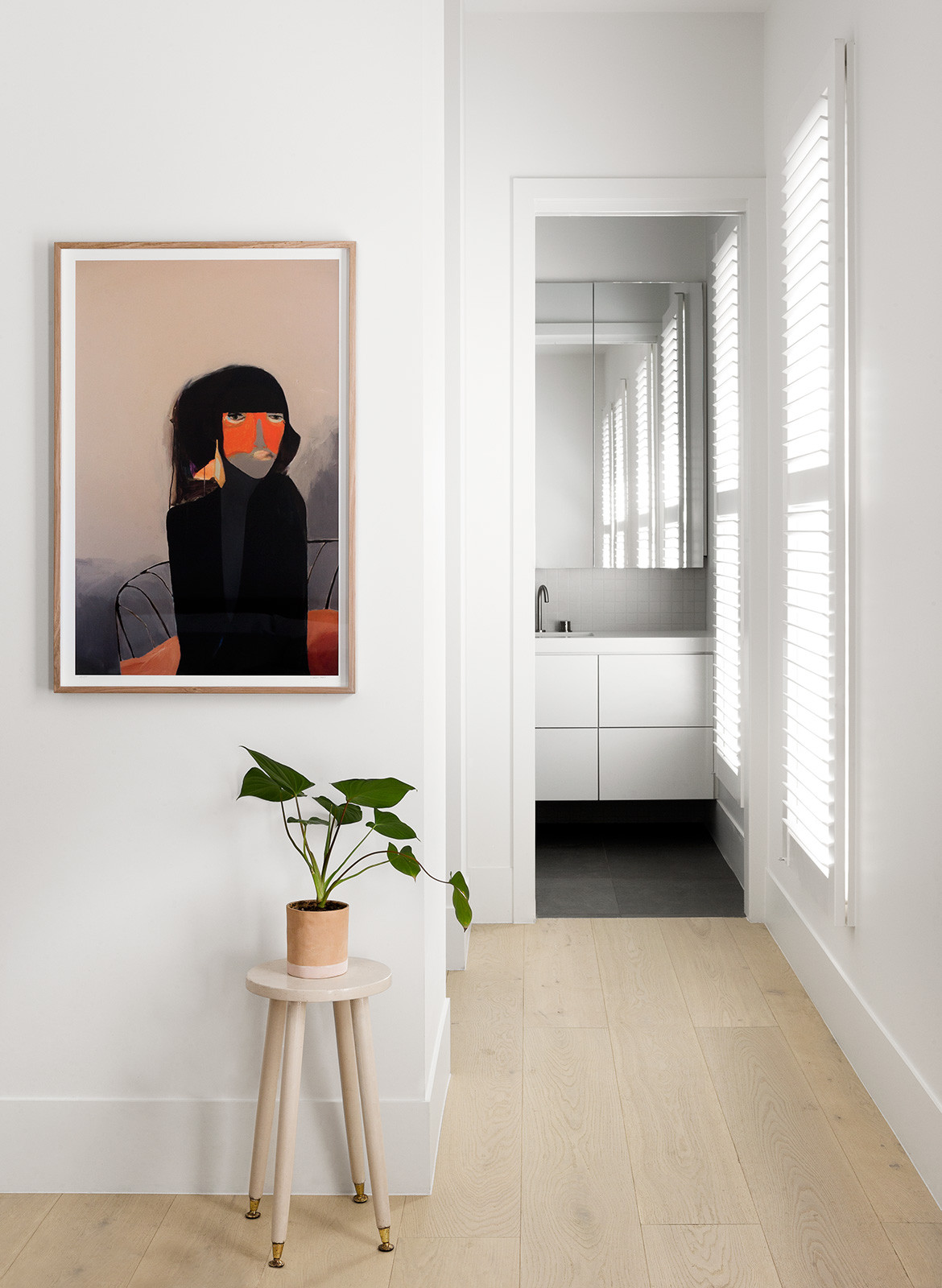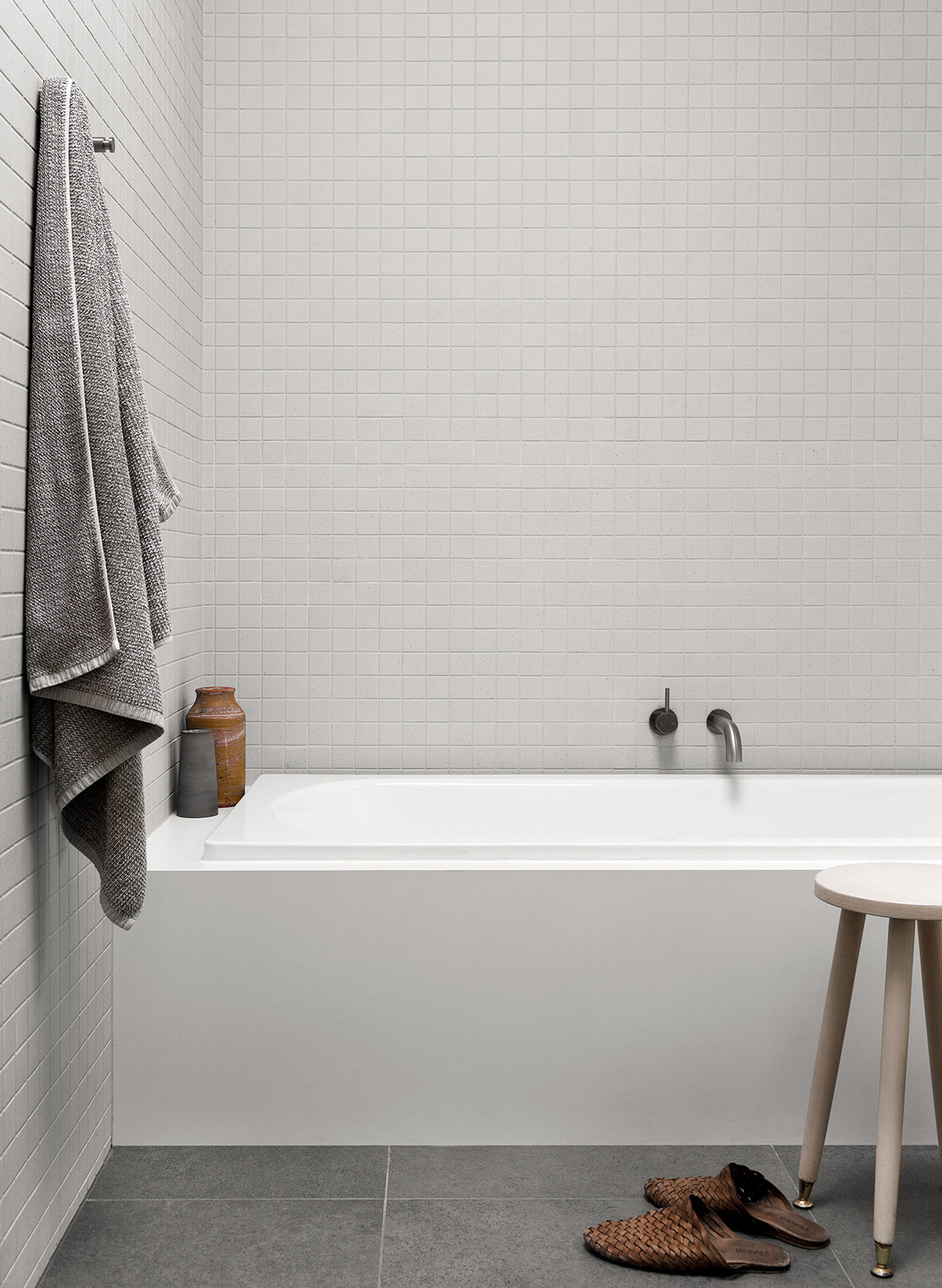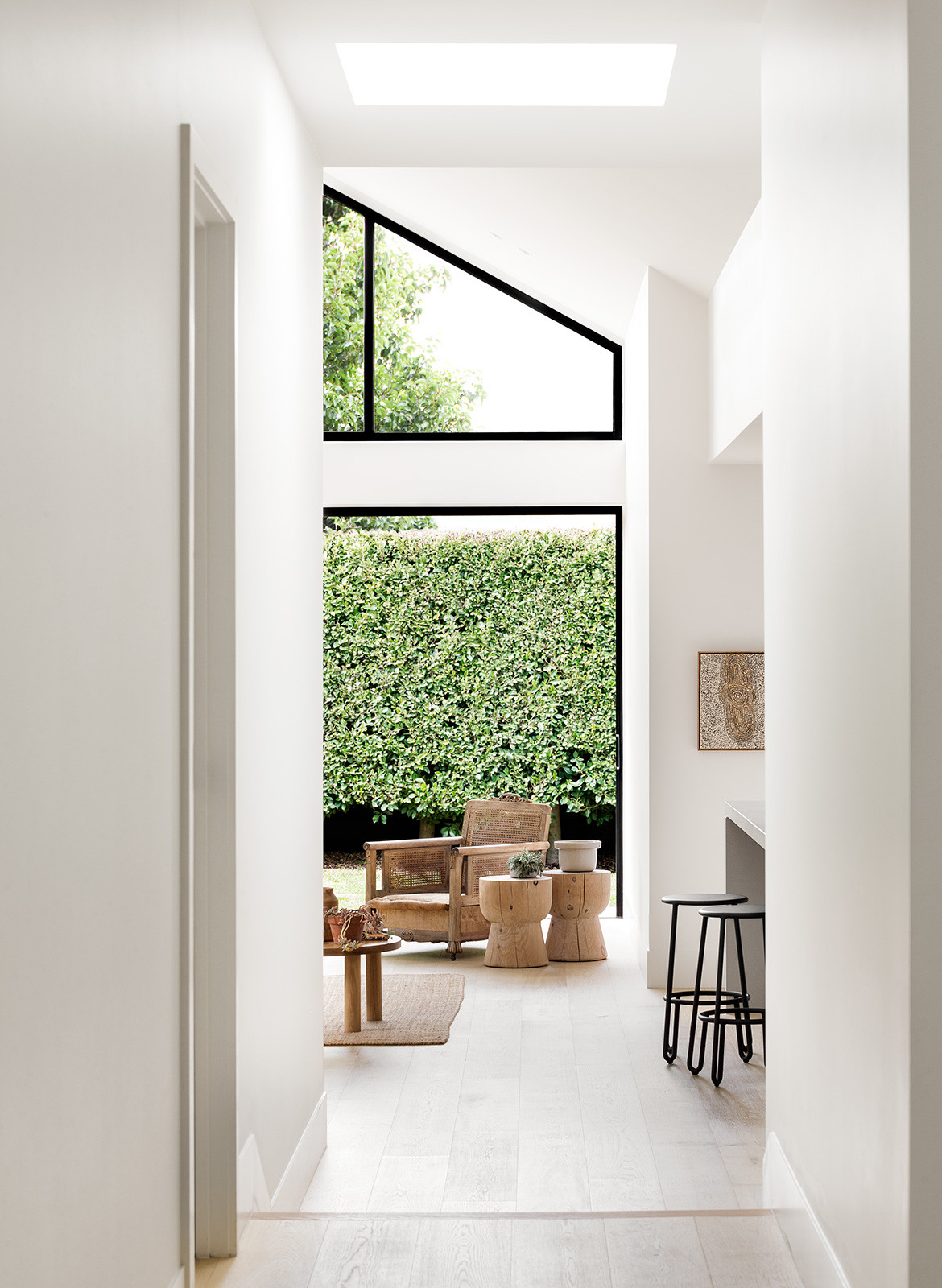 We think you might also like Connect Six by Whiting Architects
---