This Perth residence is cleverly divided into two. The front maintains its original architectural features, reminiscent of its Federation roots, while the back of the home boasts a contemporary extension with open plan living, clean lines and modern materials.
"We were careful to keep the old elements (which the owners love) as intact as possible, in contrast to the new elements, which are distinctly and unashamedly contemporary," explains architect Joe Chindarsi of Chindarsi Architects.
Nestled in the heart of Mount Lawley, Perth, the design brief was to cater for a young growing family, who required more space and a functional outdoor area.
The small block had limited outdoor space, so Joe wanted to enhance amenity for the home owners as much as possible.
The contemporary extension to the existing home incorporated a new open plan living, dining and kitchen area, as well as a garage, pool and a second level for the master suite, roof terrace, study and additional storage.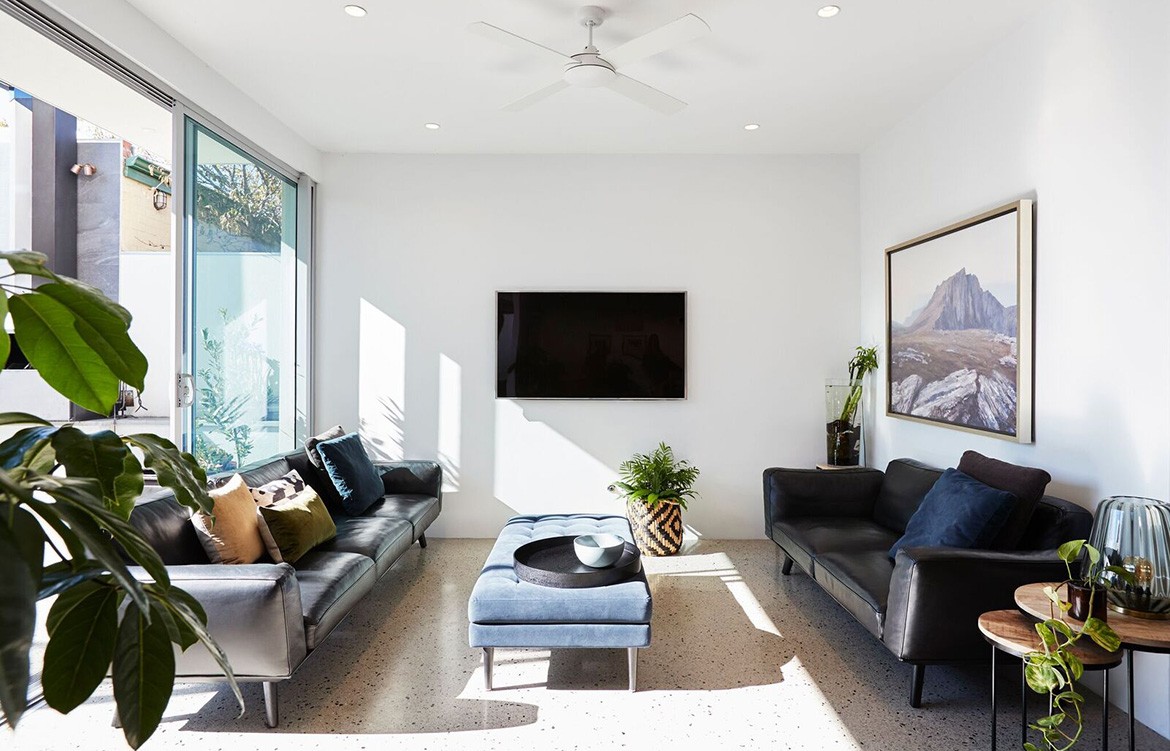 "The biggest challenge for the architectural team was probably planning approval, as there were some objections received during advertising around the modern roof form of the rear extension and privacy concerns from the raised roof-terrace over the garage, but we worked through the neighbours concerns and secured approvals fairly smoothly," Joe explains.
Joe says the connection from the ground up was the most important aspect; allowing connectivity between the inside and outside on both levels. This functional access successfully maximizes space and allows flexibility for entertaining.
"I love the roof terrace that has external steel stairs down to the pool, because of the way it connects the spaces and completes the 'circle' from the inside," he says. "I think flow is really important within and between spaces and we saw the roof terrace as an extension of the ground level courtyard space."
The upstairs extension and the roof terrace, also give the home owners access to views of the park and Perth city.
A mix of polished concrete, white cement and black aggregate, create a spacious aesthetic and are the perfect mix of minimal colour and texture. Warmth is accented throughout with Tasmanian Blackwood cabinetry.
"The modern materials contrast, so the old is old, but the new is modern and not trying to match. It is clear where the old stops and the new starts, it's the best of both worlds," says Joe.
Chindarsi Architects
Chindarsi.com.au
Photography by Chantel Concei
Dissection Information
Bianca Carrara marble benchtops (kitchen)
Dining Table from Angove Street Collective
Original Ceramics, Compact Series Porcelain Tiles (bathroom)
Composite timber decking
Aluminium frames with silver powder coat
Copper Fittings (outdoor shower and external lighting)
Tasmanian Blackwood cabinetry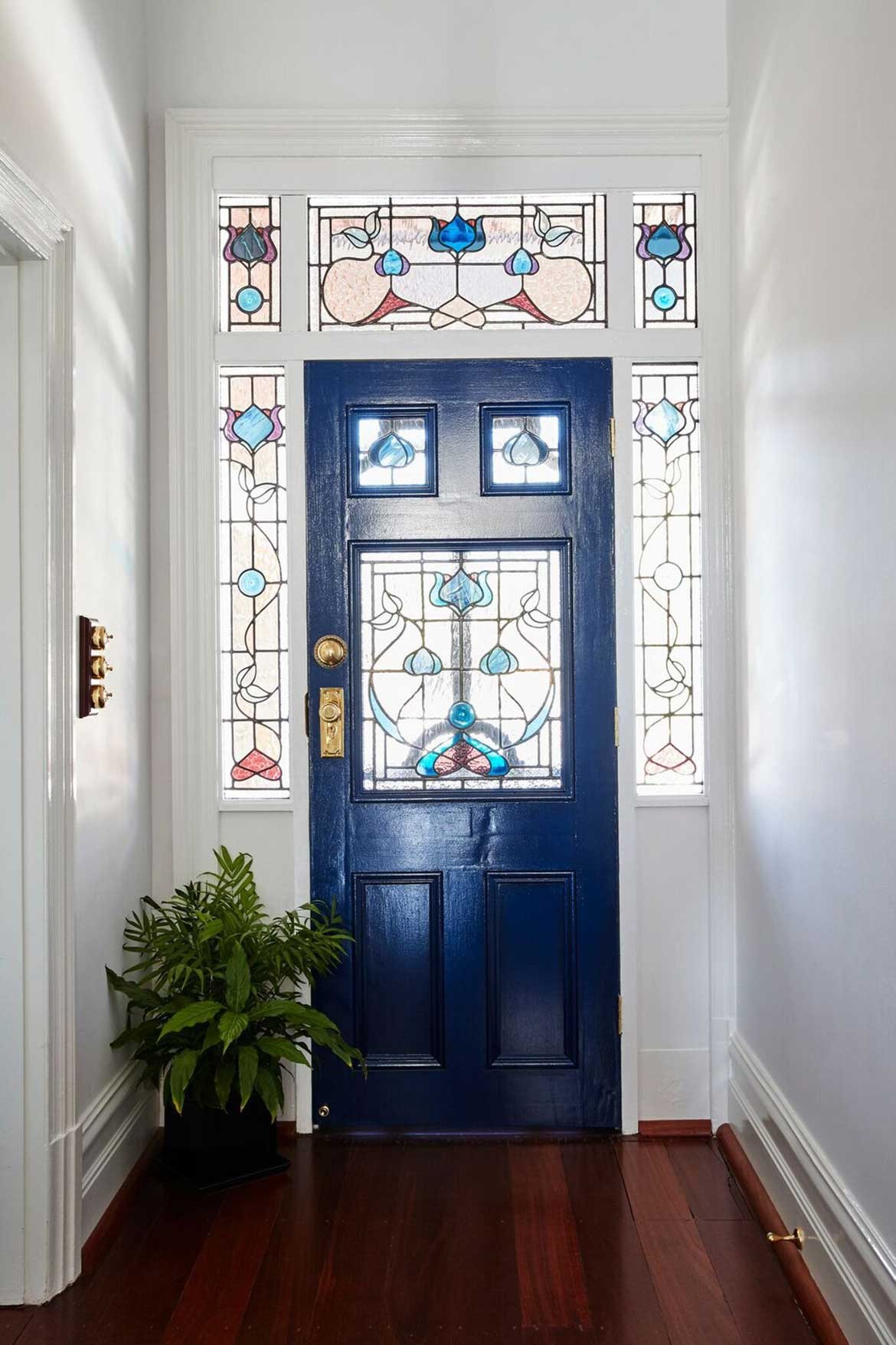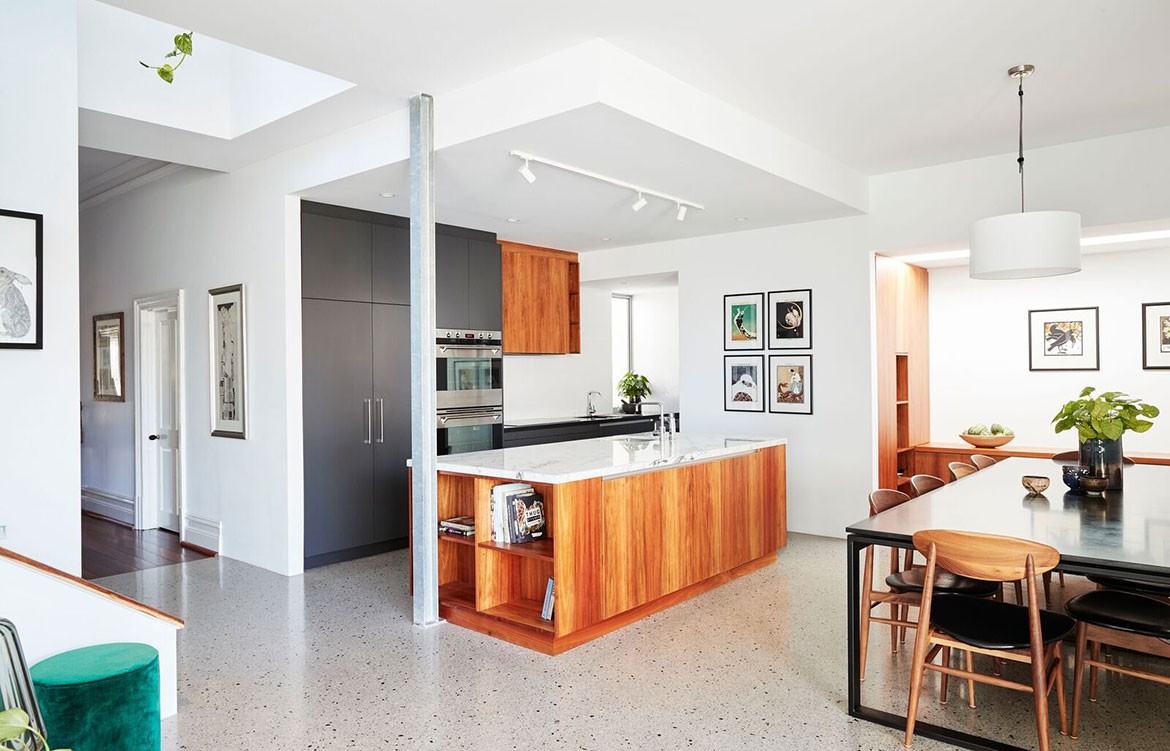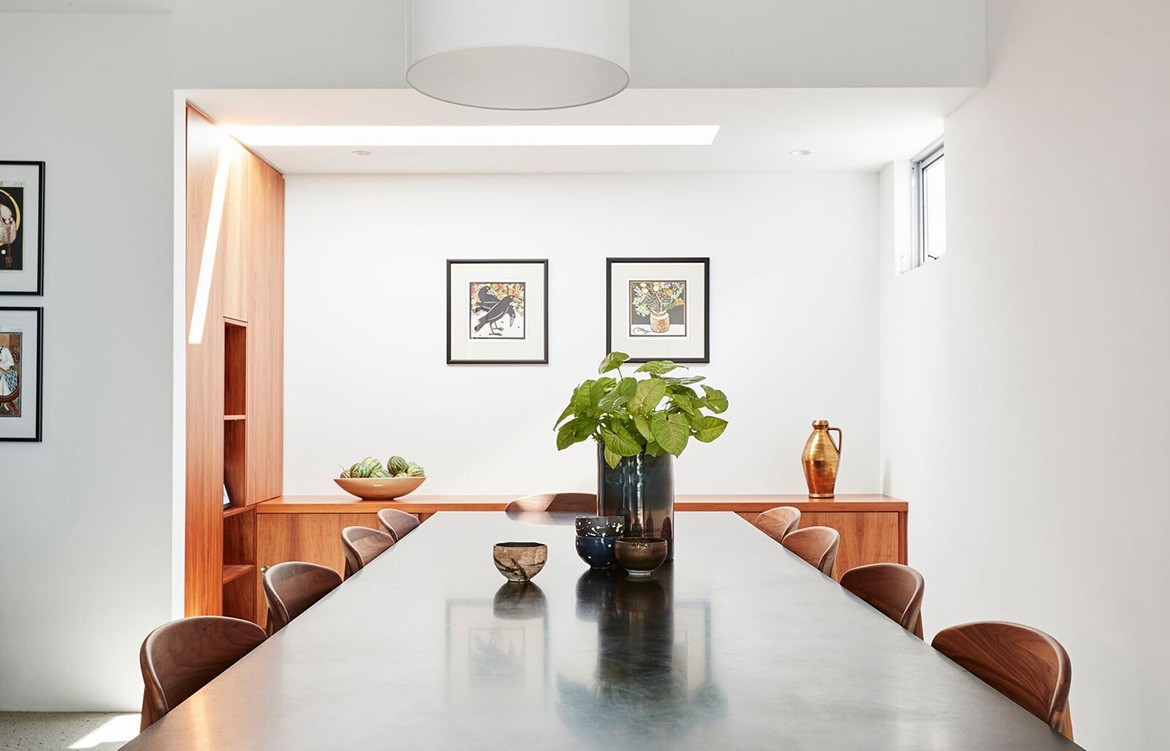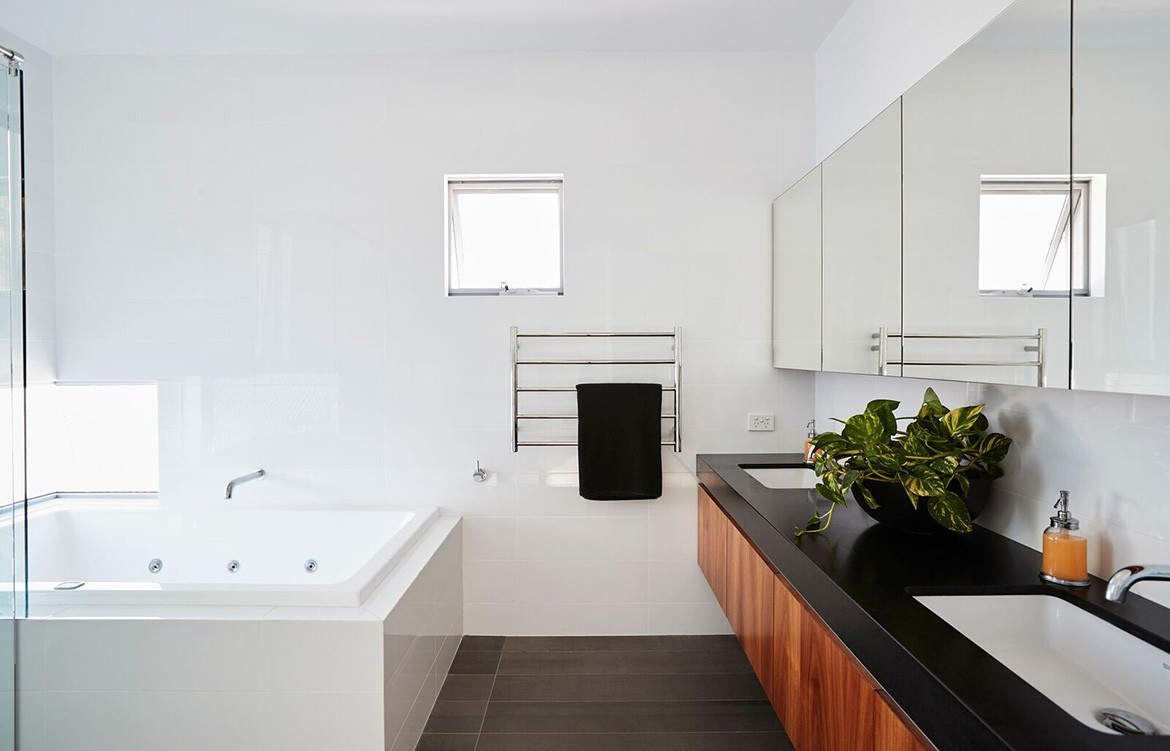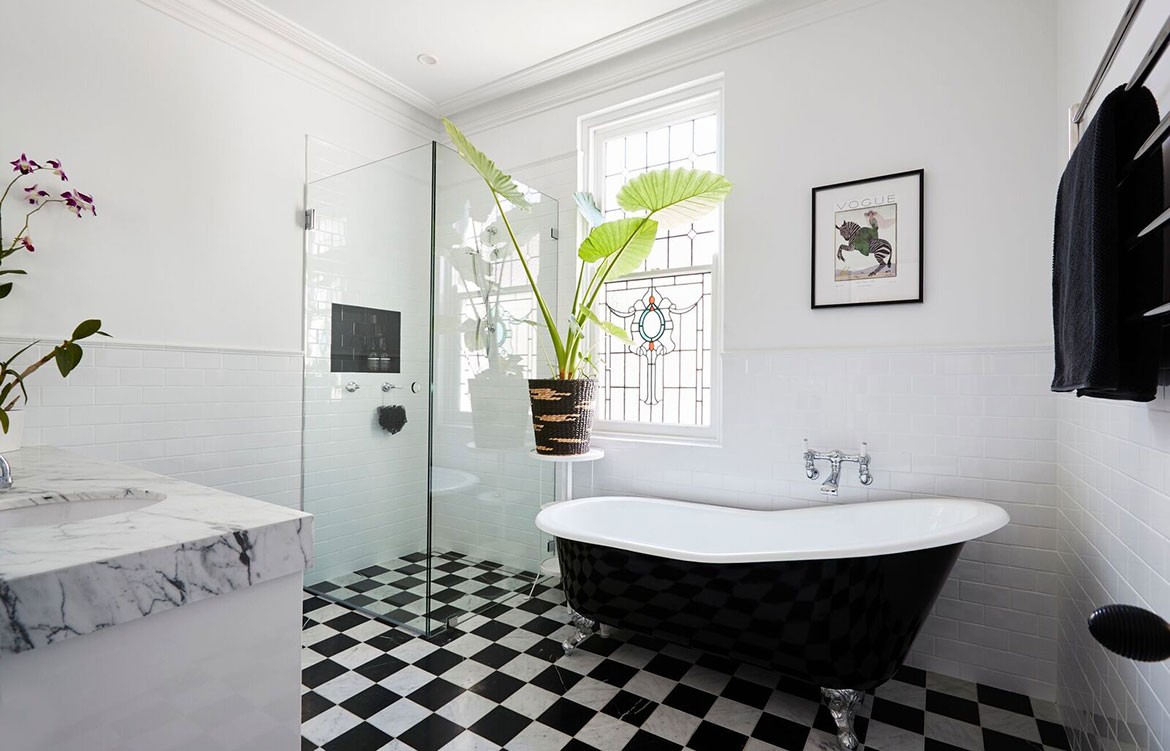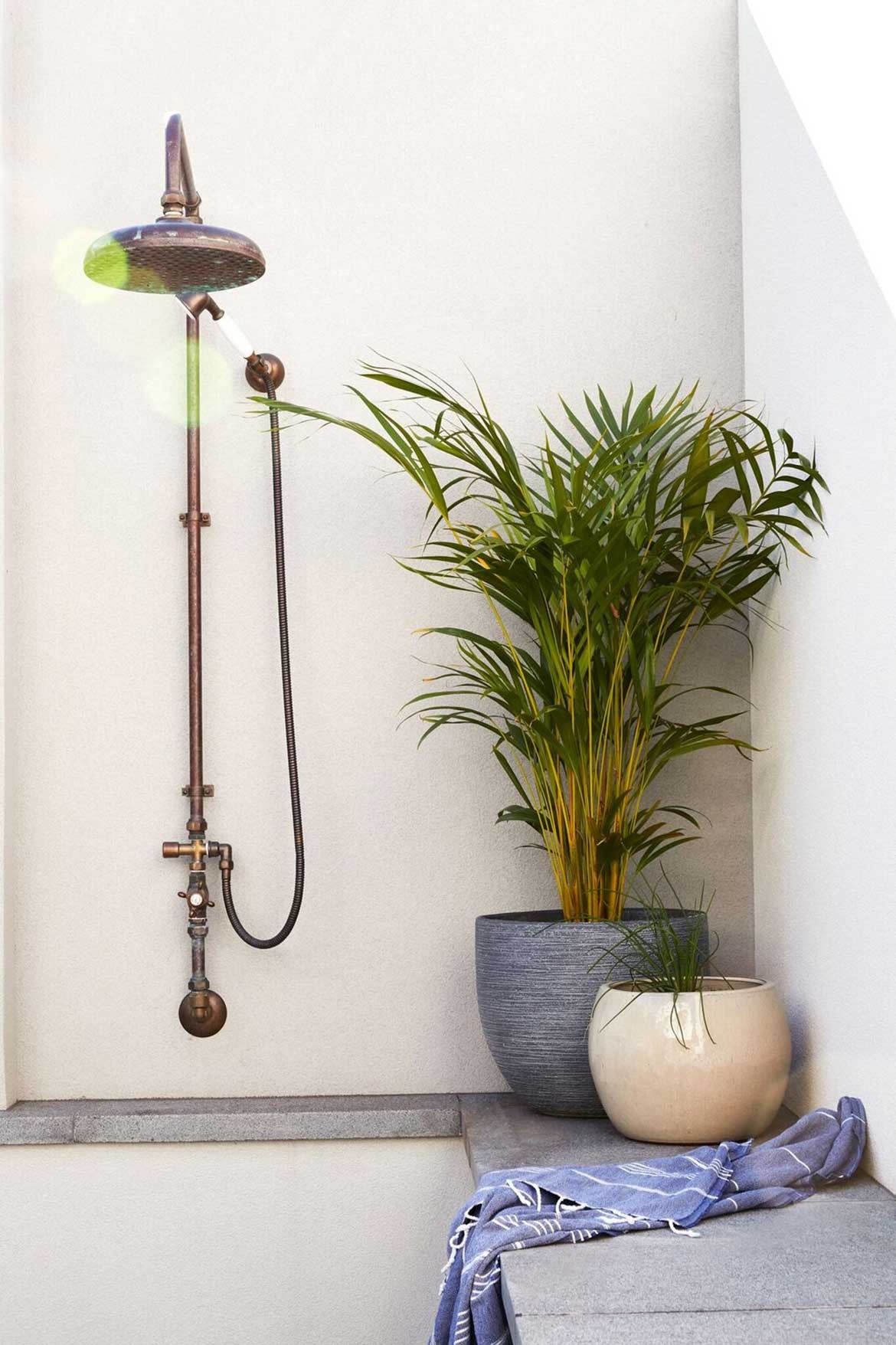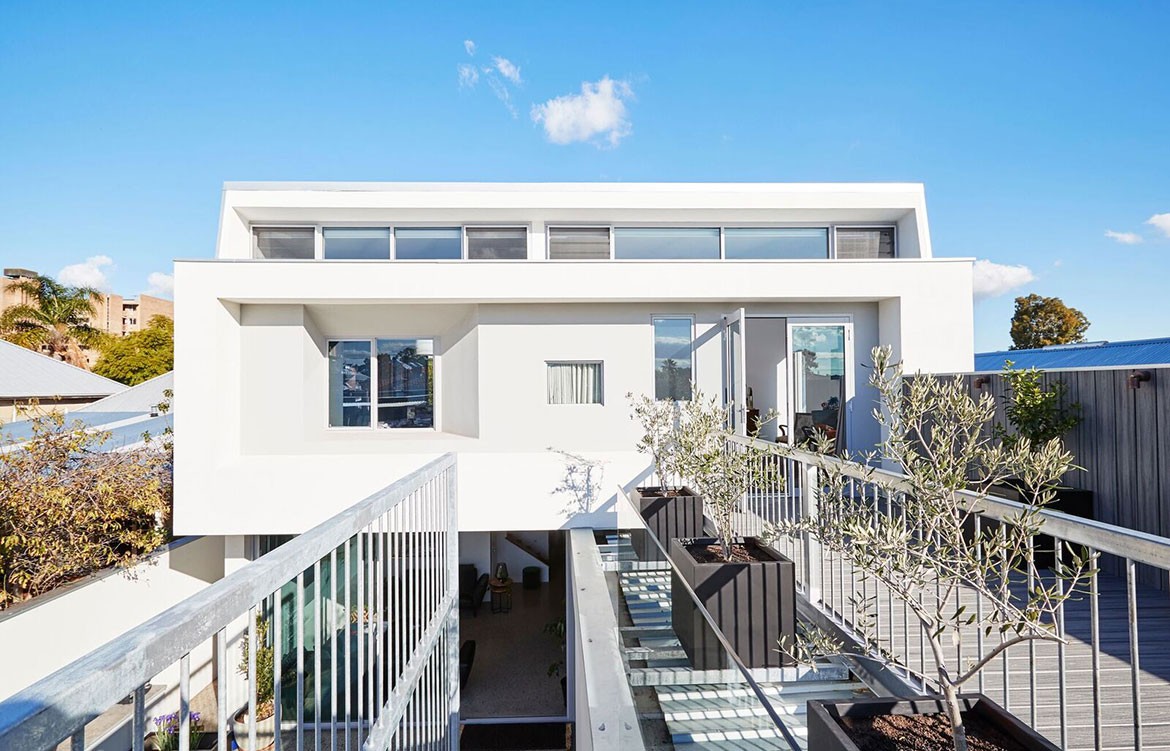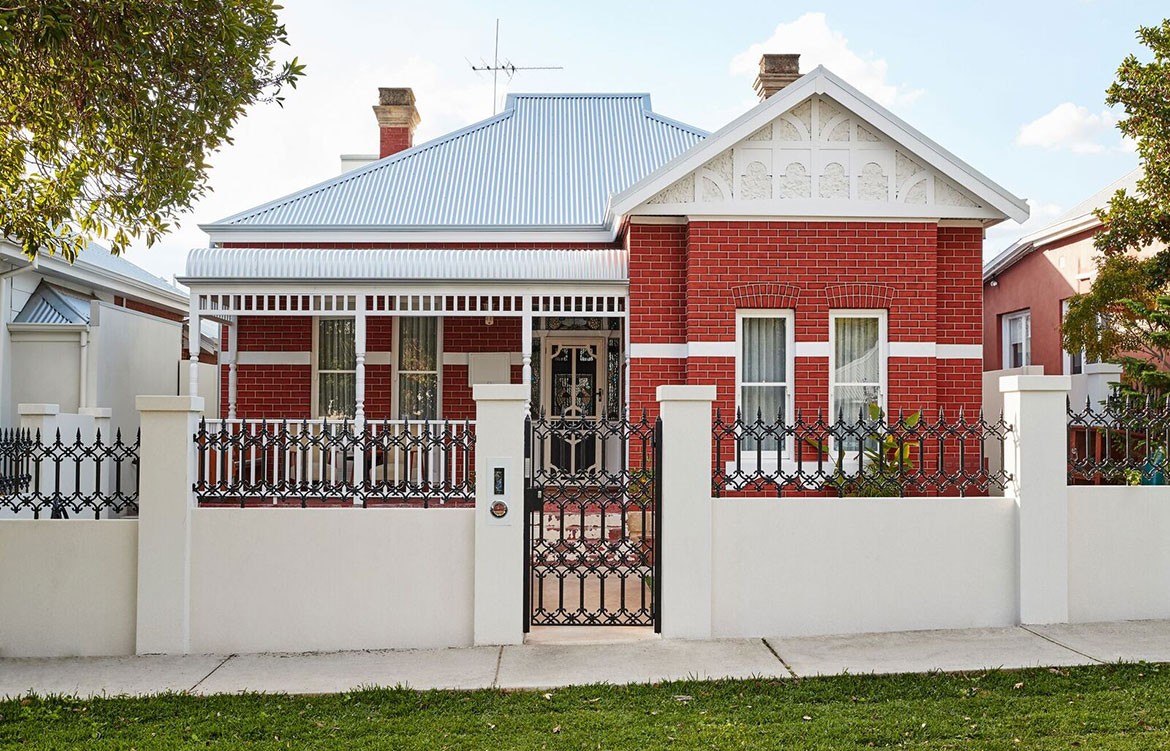 Tags: character home, Chindarsi Architects, Clare Ryan, concrete, contemporary extension, Federation-era, minimal, Mount Lawley, Perth
---