In this day and age it's all too easy to knock down a dilapidated building that's not heritage listed rather than spend the time and money restoring it. Problem is, no amount of hours or dollars could ever recapture the character of the original – or begin to evoke a similar sense of connection with the past, no matter how hard anyone tries.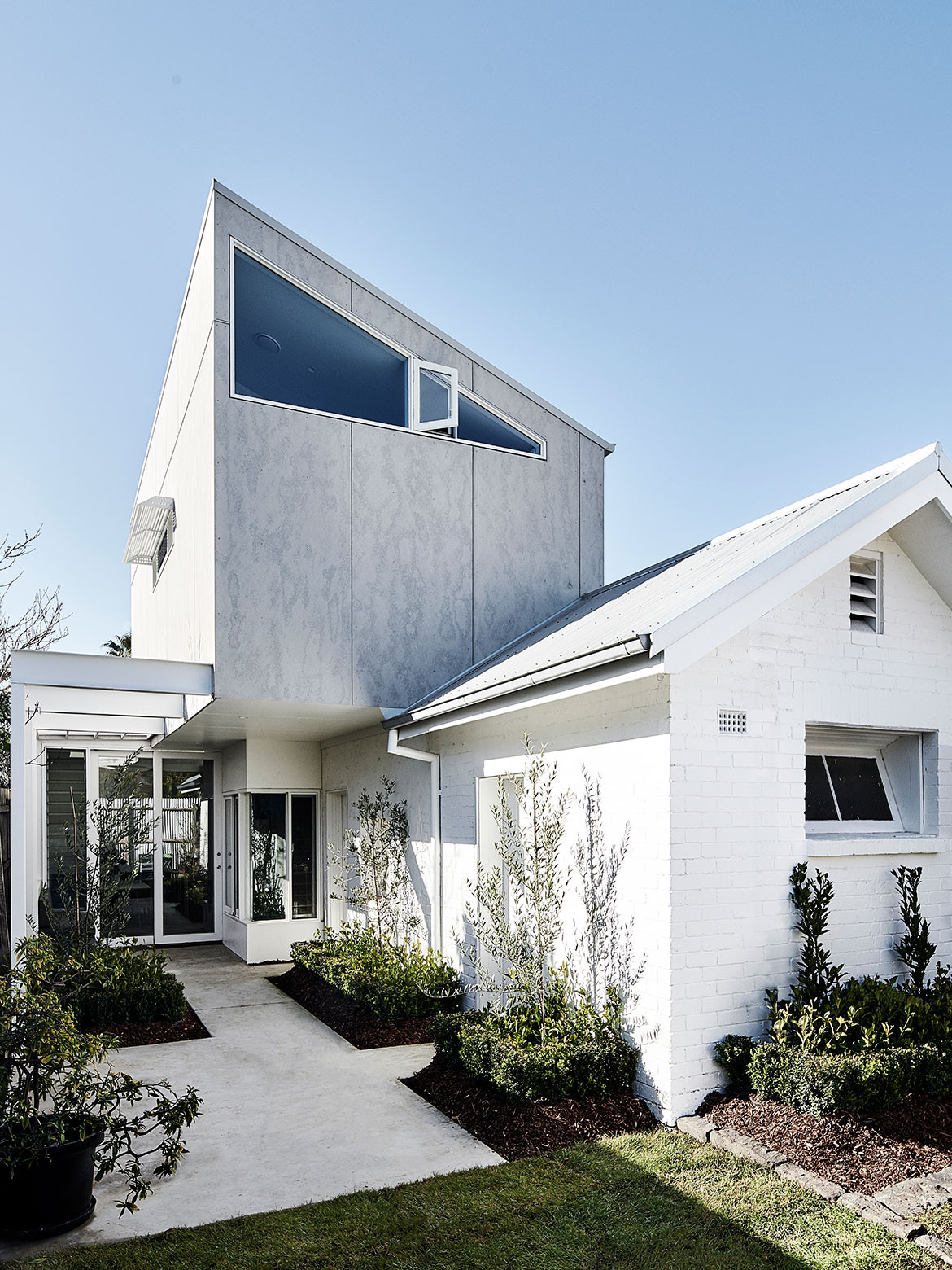 So when building and interior designer Dan Gayfer Design's clients approached the studio with a brief to extend their single fronted terrace, which included a ramshackle 125-year-old non-operational dairy at the rear of the property, director Dan Gayfer couldn't have agreed with their directive more. "They wanted the dairy to be the hero," says Dan, of the ambitious project in Melbourne's inner-west suburb of Footscray. "And not only did they want the structure retained, but they also wanted it to be clearly and strongly integrated into the scheme." His response involved linking the existing front three rooms of the house with the dairy by introducing a series of new living spaces.
A resulting stair void functions as the core, opening the plan up by providing visual access through the living areas and vertically into the first floor addition, which accommodates the main bedroom, en-suite and informal lounge. As Lewis Marash, who worked alongside Dan as the project designer, explains, "In terms of spatial layout, the sequencing was really important because it allows for easy movement between the rooms, which are all somehow connected yet still quite self-contained."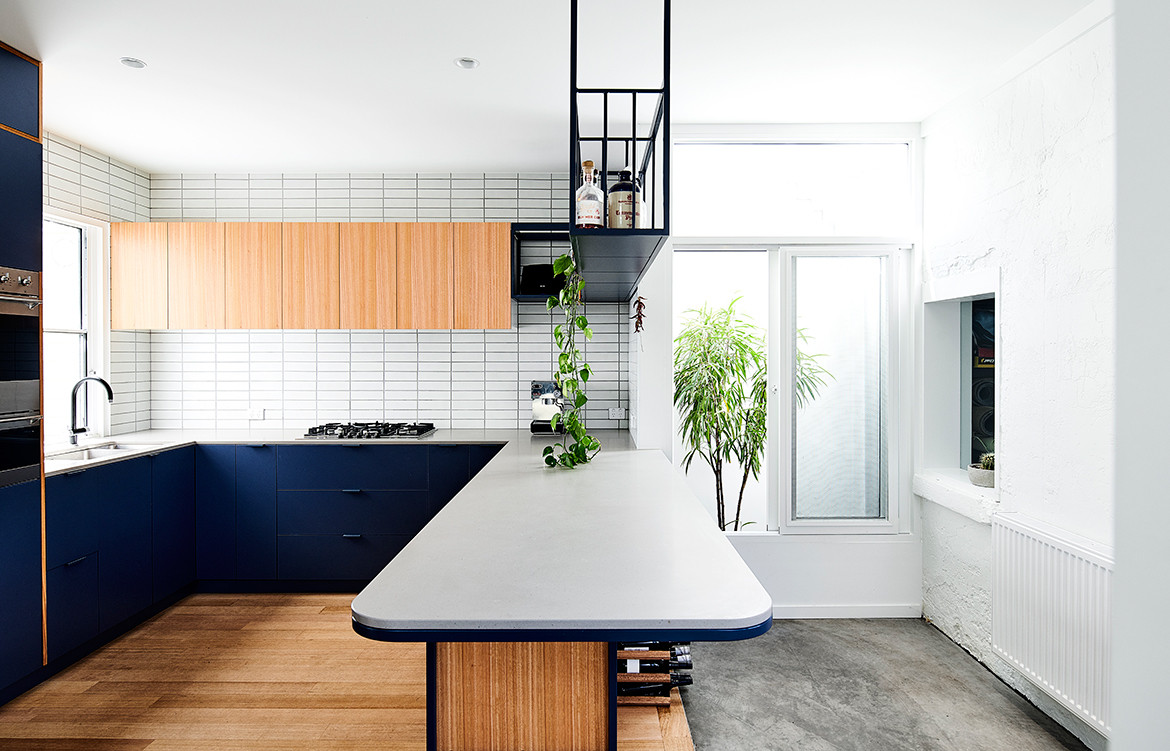 The dairy now serves as a music studio for one of the clients, a classical musician who needed a dedicated space at home from where he could compose and teach. Its original doors and windows have been restored and the structure's northern façade abuts the kitchen, dining room, and casual meals area. Even though the dairy's brick walls have been finished in a crisp white like all other wall surfaces, the juxtaposition between old and new is striking. Both Dan and Lewis wanted the dairy's brickwork to be experienced internally as well as externally and they've accomplished this.
Its character has been retained, although the overall outcome is thoroughly modern. Strategically placed windows let in plenty of light and ventilation, flooring is a combination of Victorian ash and burnished concrete and a neutral colour palette peppered by royal blue joinery and deep purple upholstery feels sophisticated, without taking itself too seriously. Ultimately, this is a highly functional home made all the more welcoming due to an unwillingness to compromise the property's history.
Dan Gayfer Design
dangayfer.com
Photography by Dean Bradley
Dissection Information
Victorian Ash floorboards
Barestone cladding from Cemintel
Engineered stone benchtop in Beton by Stone Ambassador
Piombo tile splashback by Academy Tiles
Mystere custom upholstery in Slate and Lavender by Warwick
Lumil no 10 pendant light in custom colour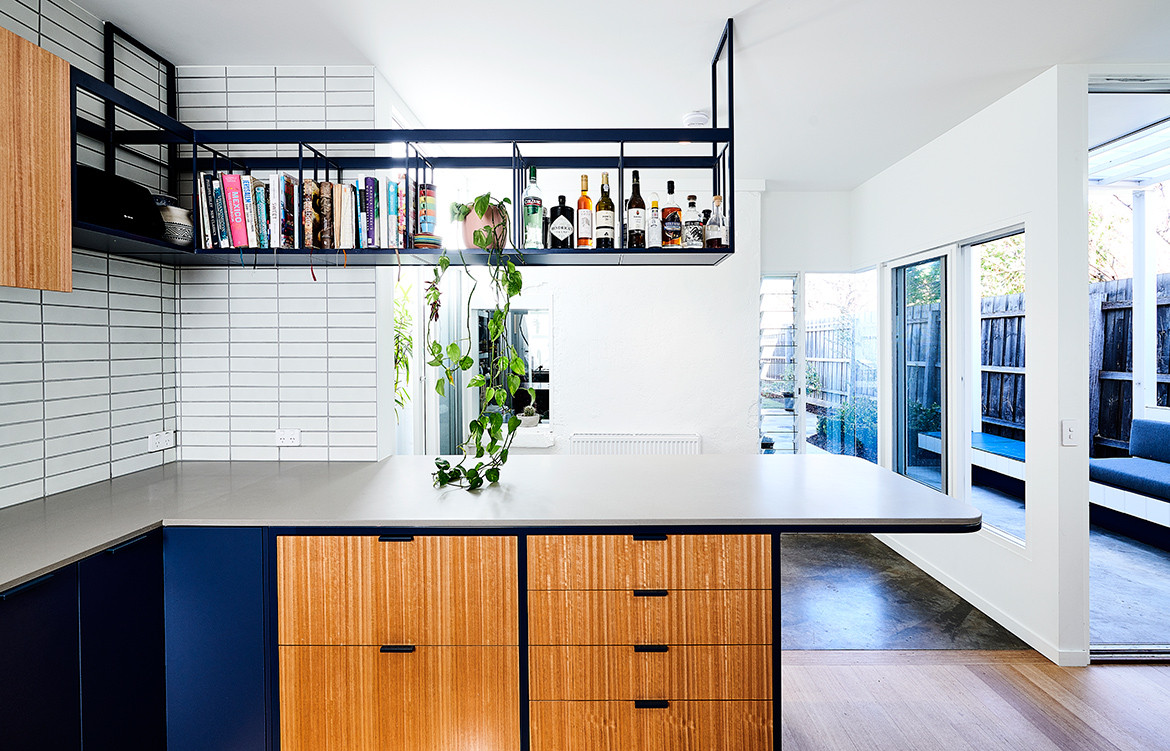 "The sequencing was really important because it allows for easy movement between the rooms."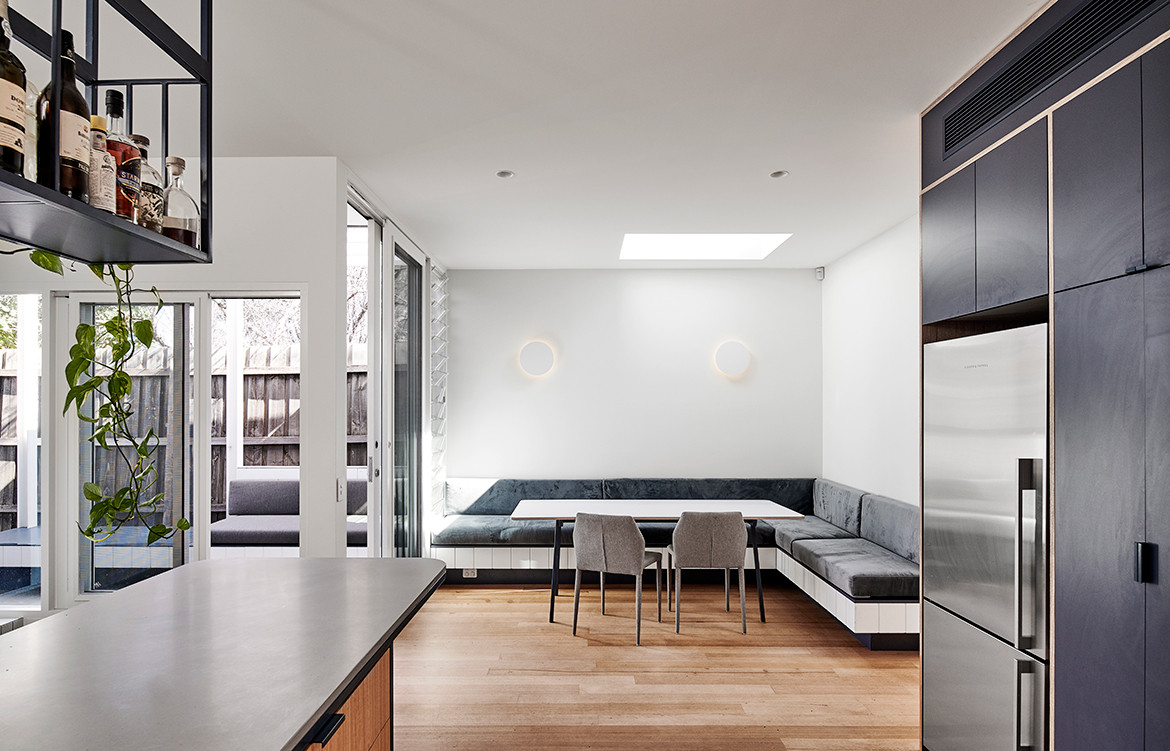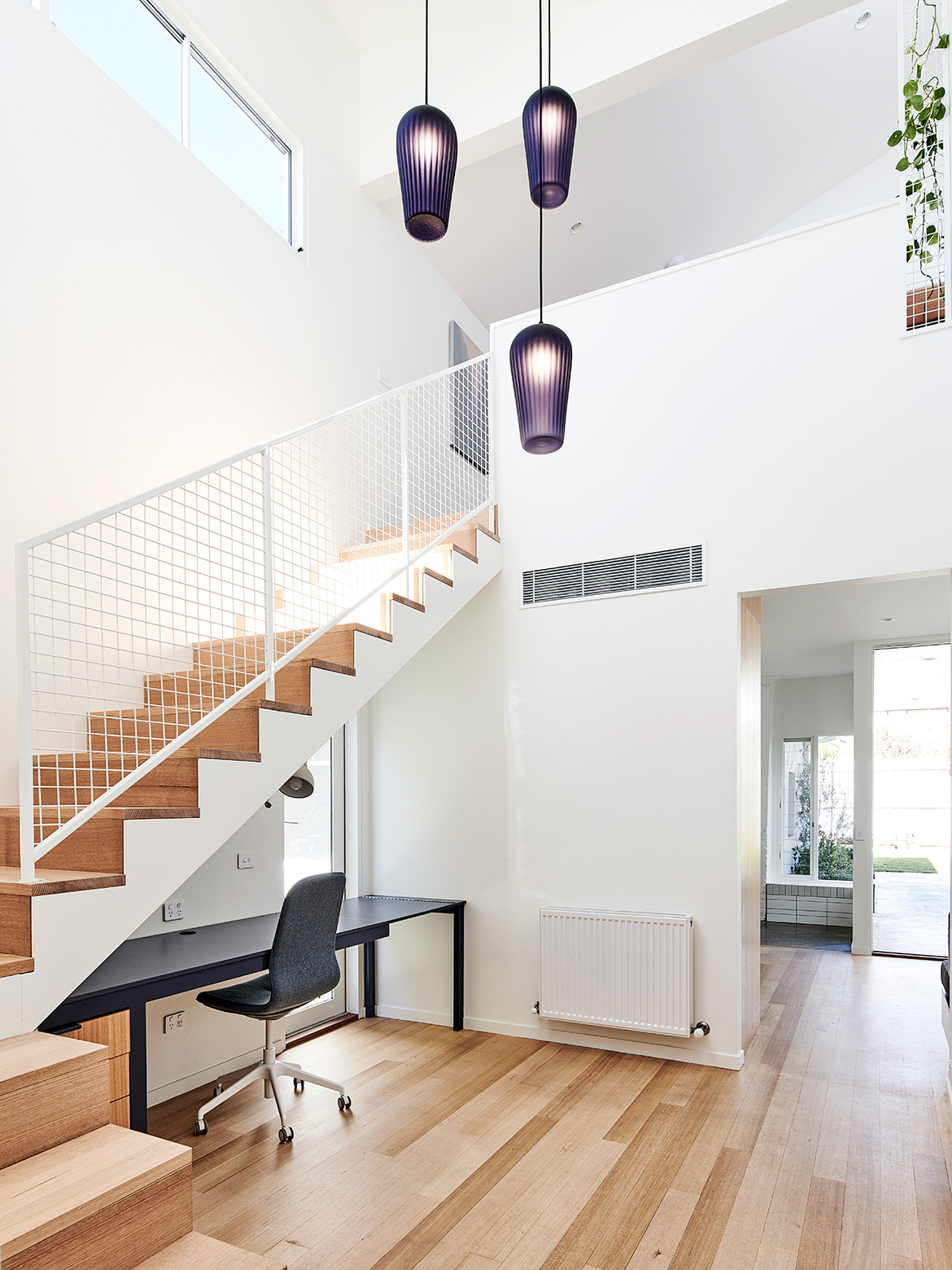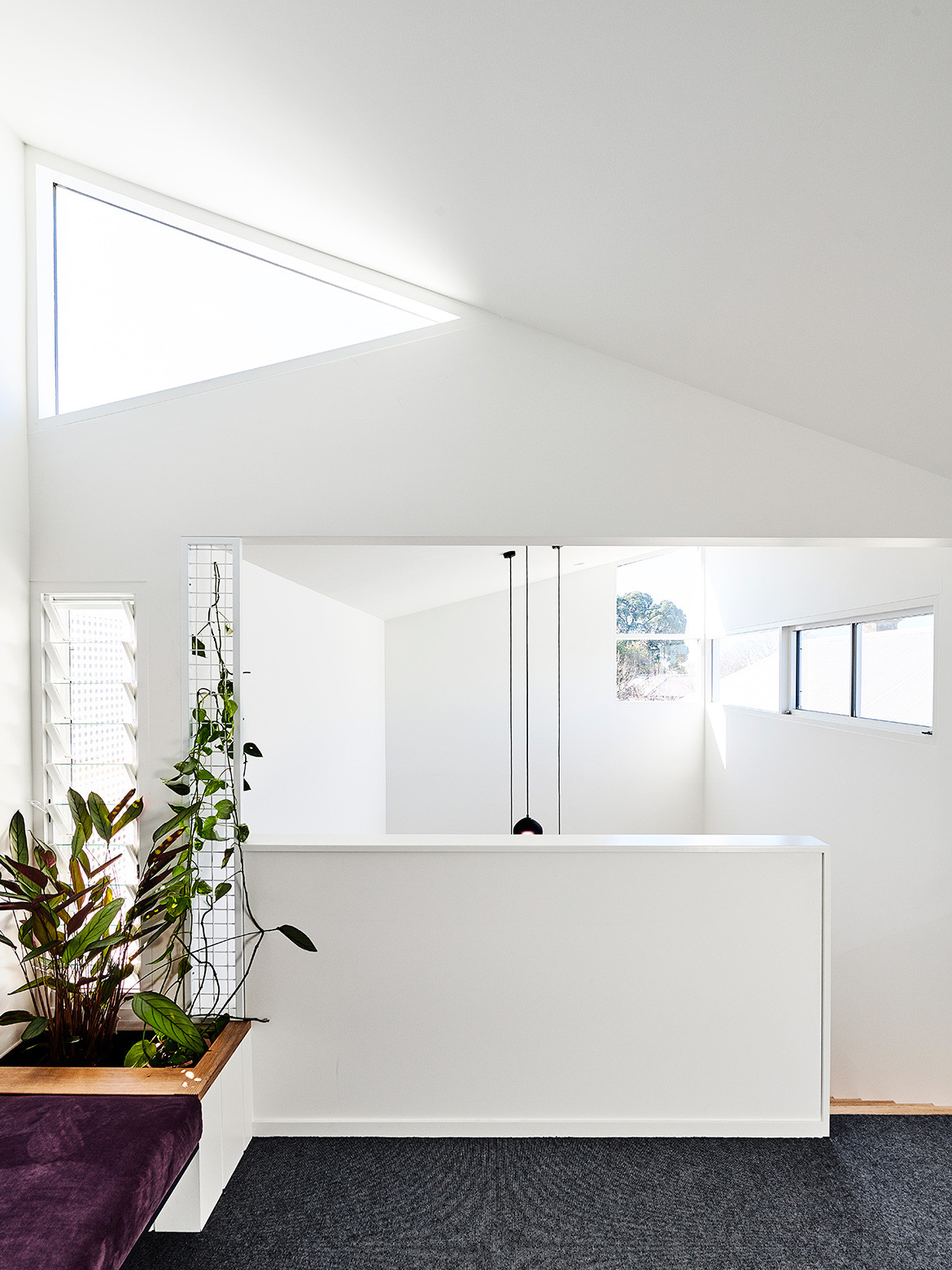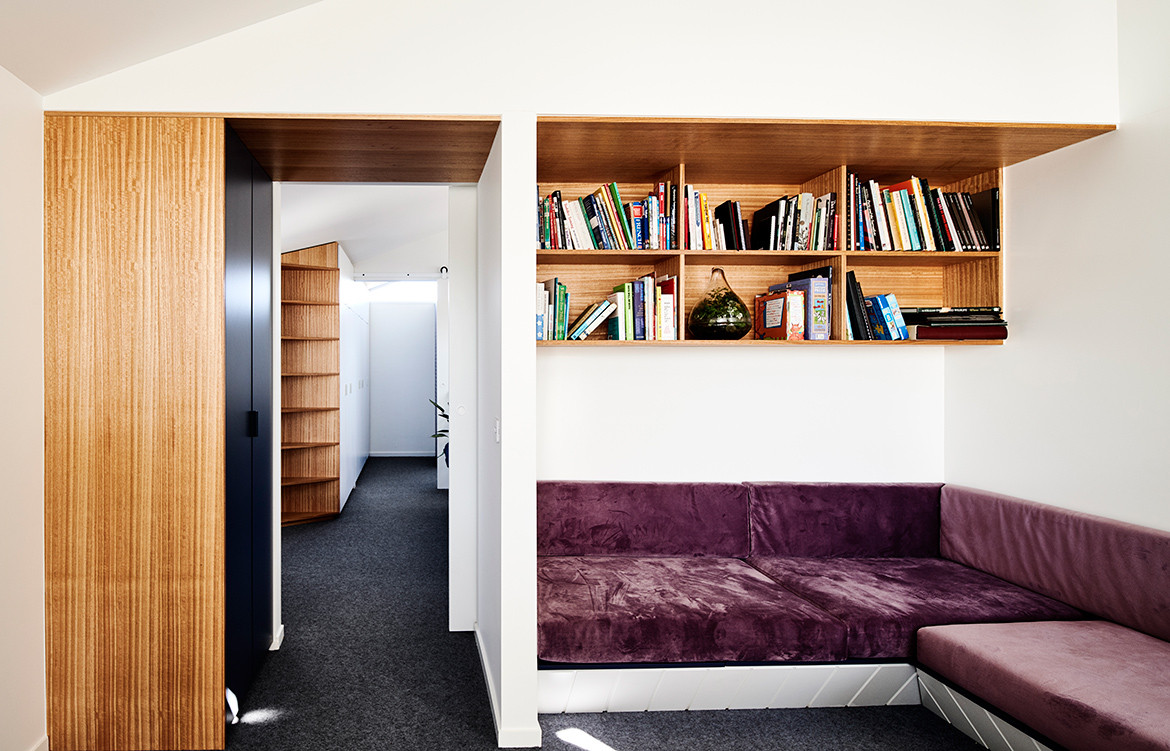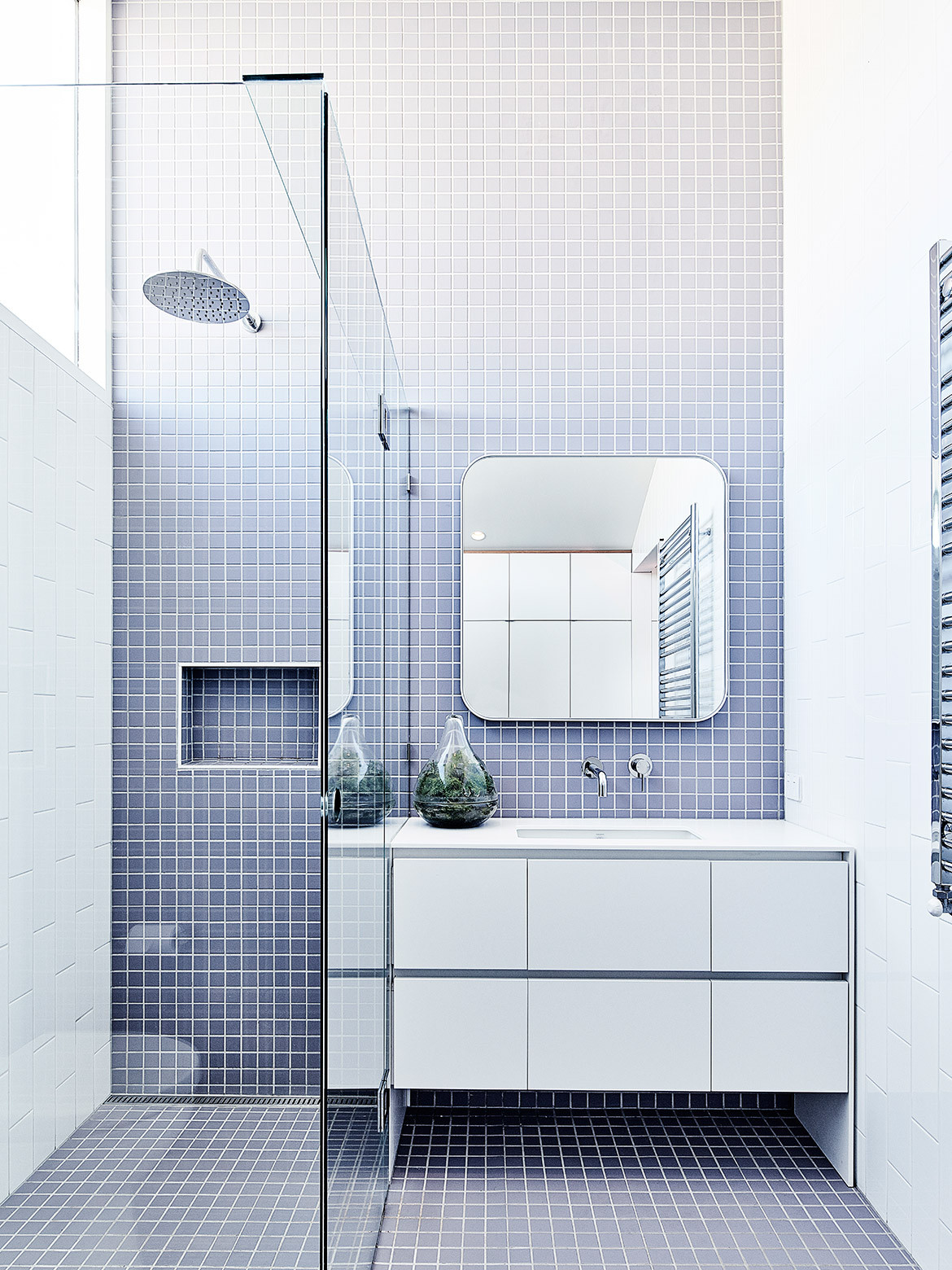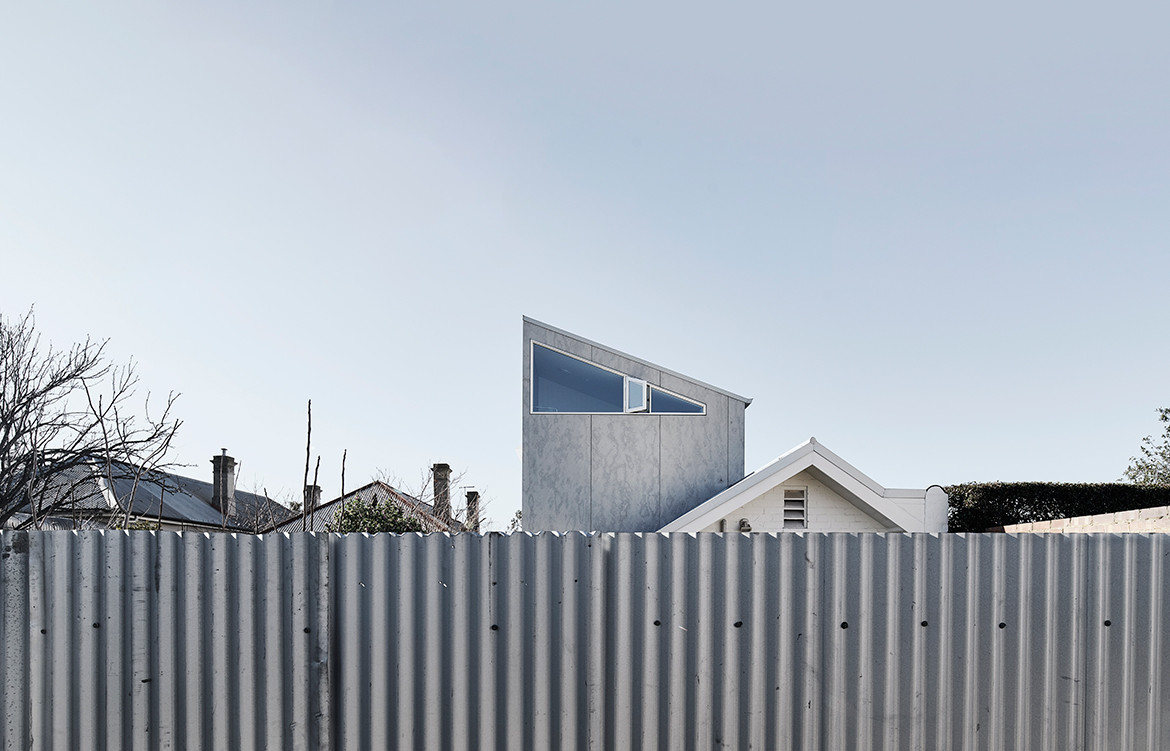 We think you might also like these five heritage houses made new
Tags: Academy Tiles, Alterations & Additions, Barestone, Cemintel, dan gayfer design, Dean Bradley, engineered stone, extension, leanne amodeo, Melbourne design, Residential Architecture, Stone Ambassador, Victorian Ash, Warwick
---