Set in leafy Essendon in Melbourne's northwest, amongst a melange of Victorian era, Californian bungalow and '50s brick neighbours, this heritage Victorian weatherboard cottage was becoming outgrown by the family within.
Design by AD was briefed to retain the original front rooms of the home and add a modest main bedroom, two children's bedrooms, bathroom, kitchen and living space. Preserving the historical shell while bringing a contemporary light, open extension, was a challenge within the constrained site, which necessitated extending towards the south.
Passing by, the original weatherboard façade is in keeping while the black angular extension respectfully hints at a more complex character behind. Maintaining the angles of the home, the bold black façade shields the main bedroom though it can opened onto the driveway. Towards the rear, original timber cladding was repurposed to knit the new extension and heritage build together.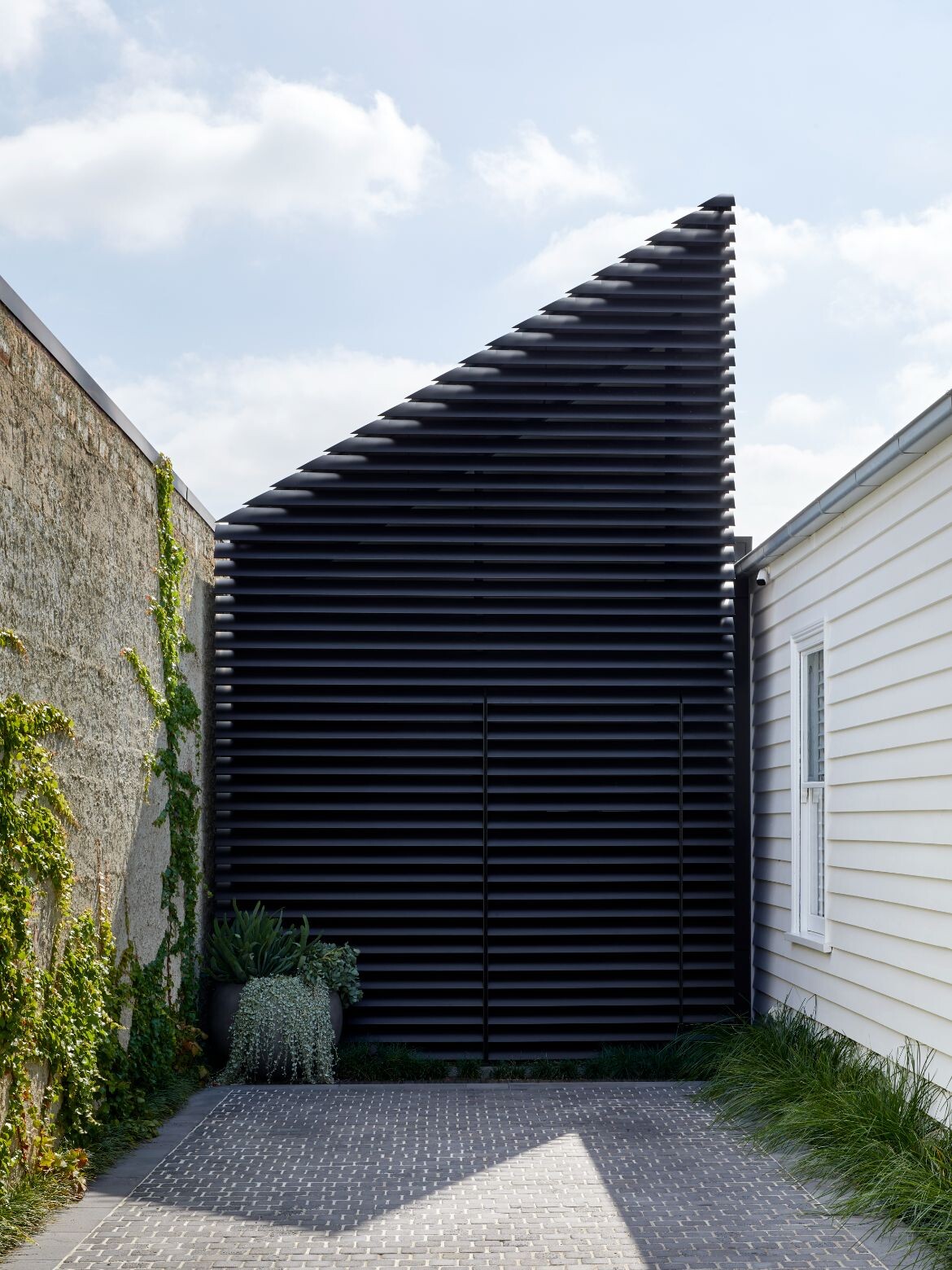 Inside, characterful light is introduced via the unconventional nooks of the strategic floorplan. A hallway of timber floorboards, snakes along one of these cut-outs that has been turned into a lush atrium. It's hugged by floor-to-ceiling glazing that connects the retreat-like front with the contemporary areas, and elevates internal natural light despite the south-facing site.
Skylights are cleverly incorporated throughout, introducing lively dimensions to materiality. Natural light bounces off polished concrete floors in the kitchen and softens the hard concrete brick of the bathroom, rendering it a softly lit sanctuary.
Entering via the timber hallway, the open living, kitchen and outdoor area unfolds as a set of versatile spaces. The dining seating is cleverly maximised by an L-shaped bench nestled into the corner. Glazed windows above the bench open to create an alfresco setting indoors.
A custom study nook is concealed behind cabinetry when not in use. Casual outdoor seating seamlessly extends from the living room, through floor-to-ceiling glazed doors and is naturally uplifted by fringes of shrubbery and a tree-lined perimeter. The outdoor area, with a cosy inset fireplace, is sheltered by a cantilevered roof, providing protection while preserving light.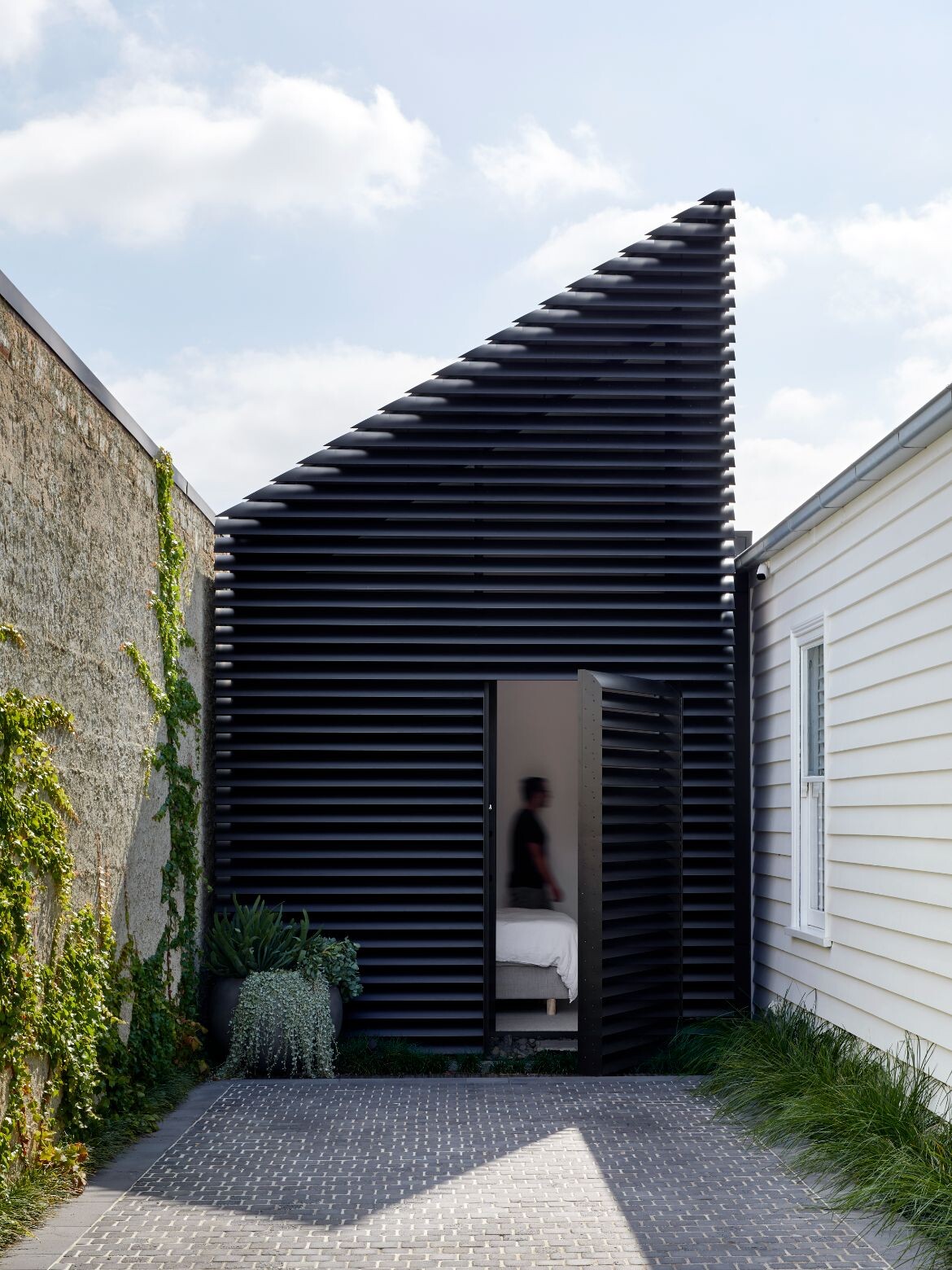 A patchwork of hard materiality, including painted brick, polished concrete and timber cabinetry, together deliver a tactile warmth. With subtle nods to art-deco qualities, the kitchen features a bold curved island bench, while bespoke joinery adds a handcrafted character — handles curl invitingly, appearing as sculptural leaves, dried, browned and arched by the sun.
McPhail House offers a humility that acknowledges that all that is beautiful should also invite use. Design by AD's approach to a constrained site demonstrates that a growing family doesn't necessarily need copious room, just cleverly designed space that allows a home to gently evolve. 
Project details
Design – Design by AD
Engineer – Divitaris Consulting
Builder – Align Concepts
Landscape – Kate Patterson
Photographer – Tatjana Plitt
RELATED: We think you might like this reinvented Californian Bungalow in Sydney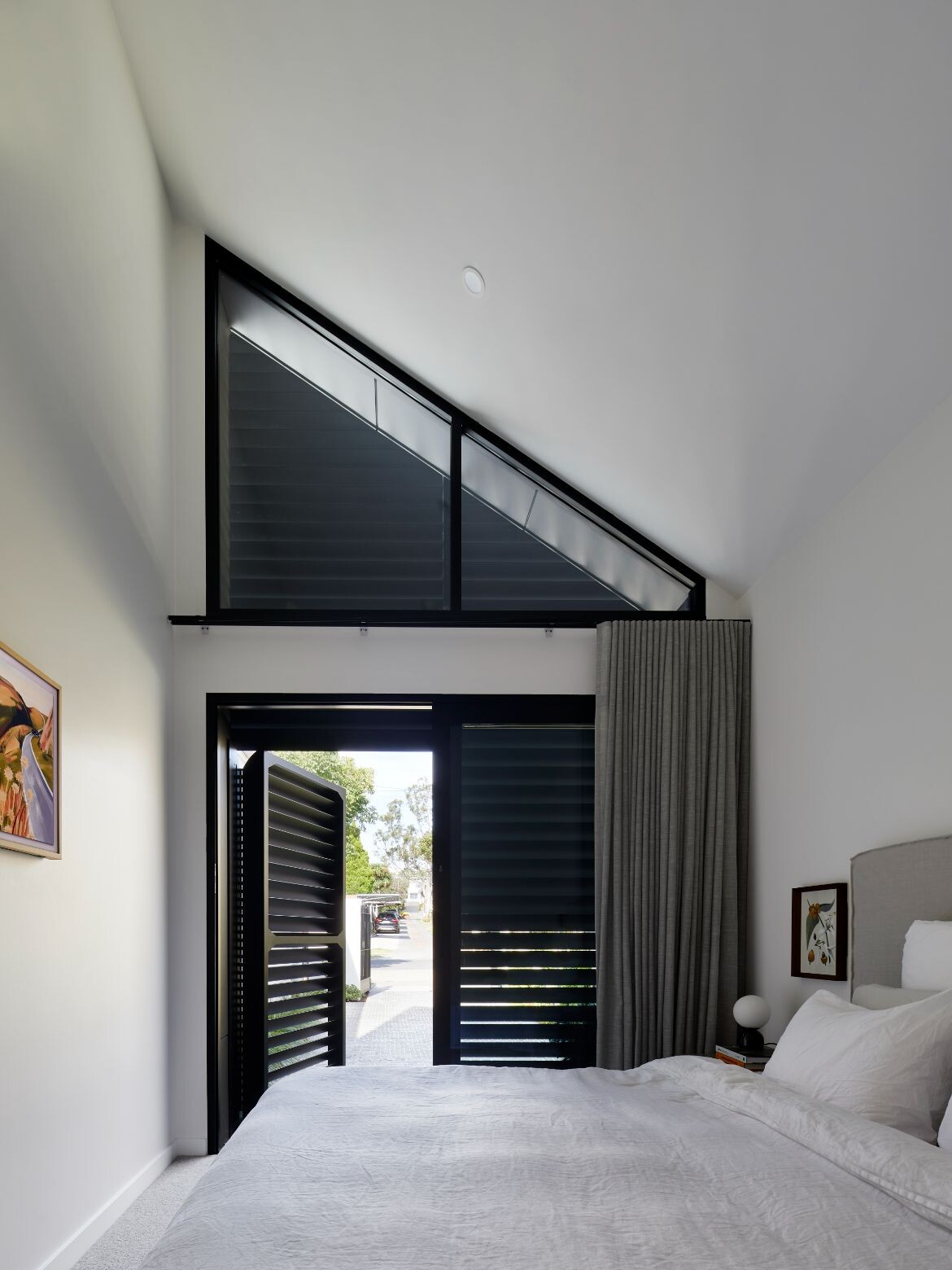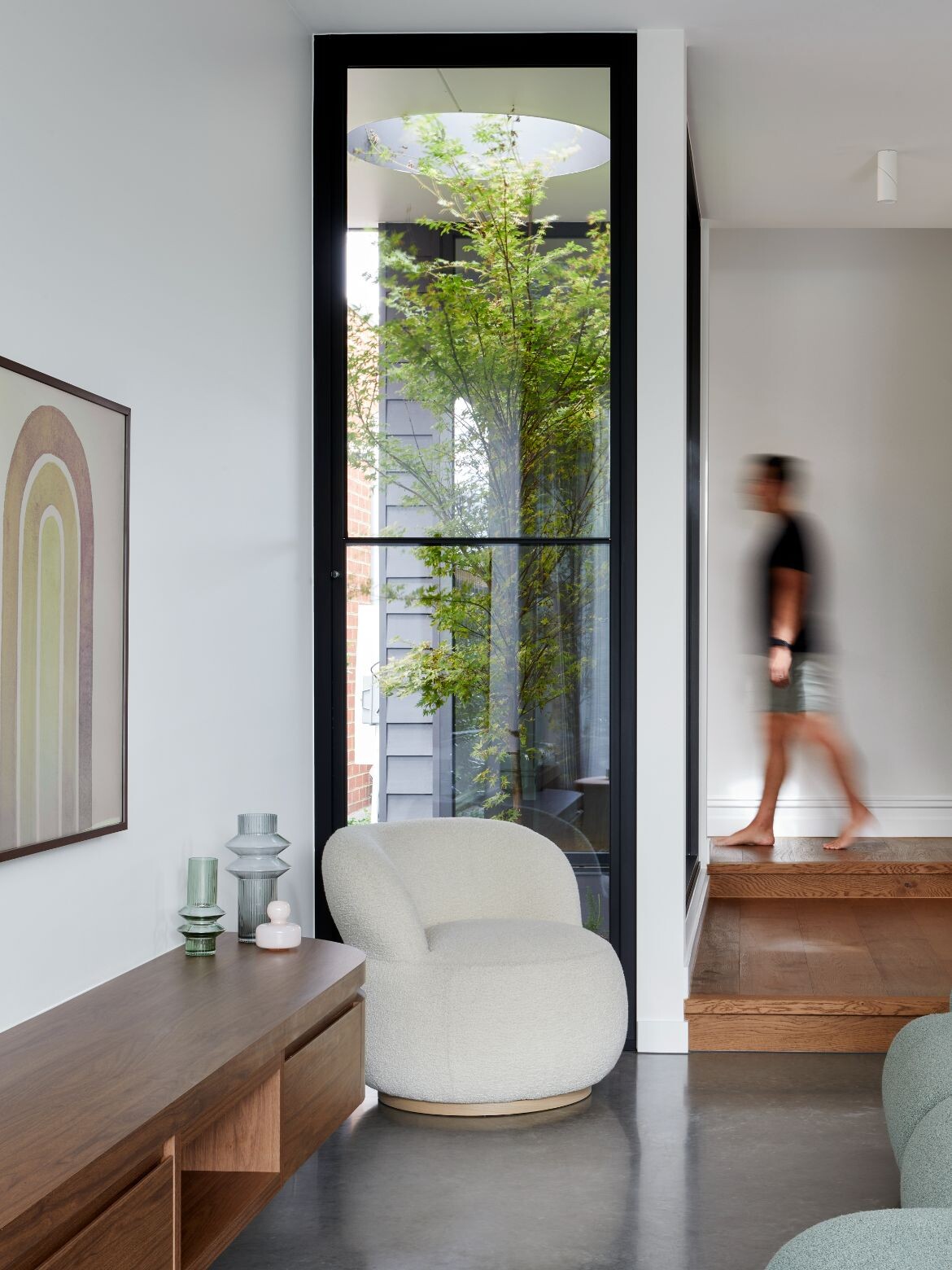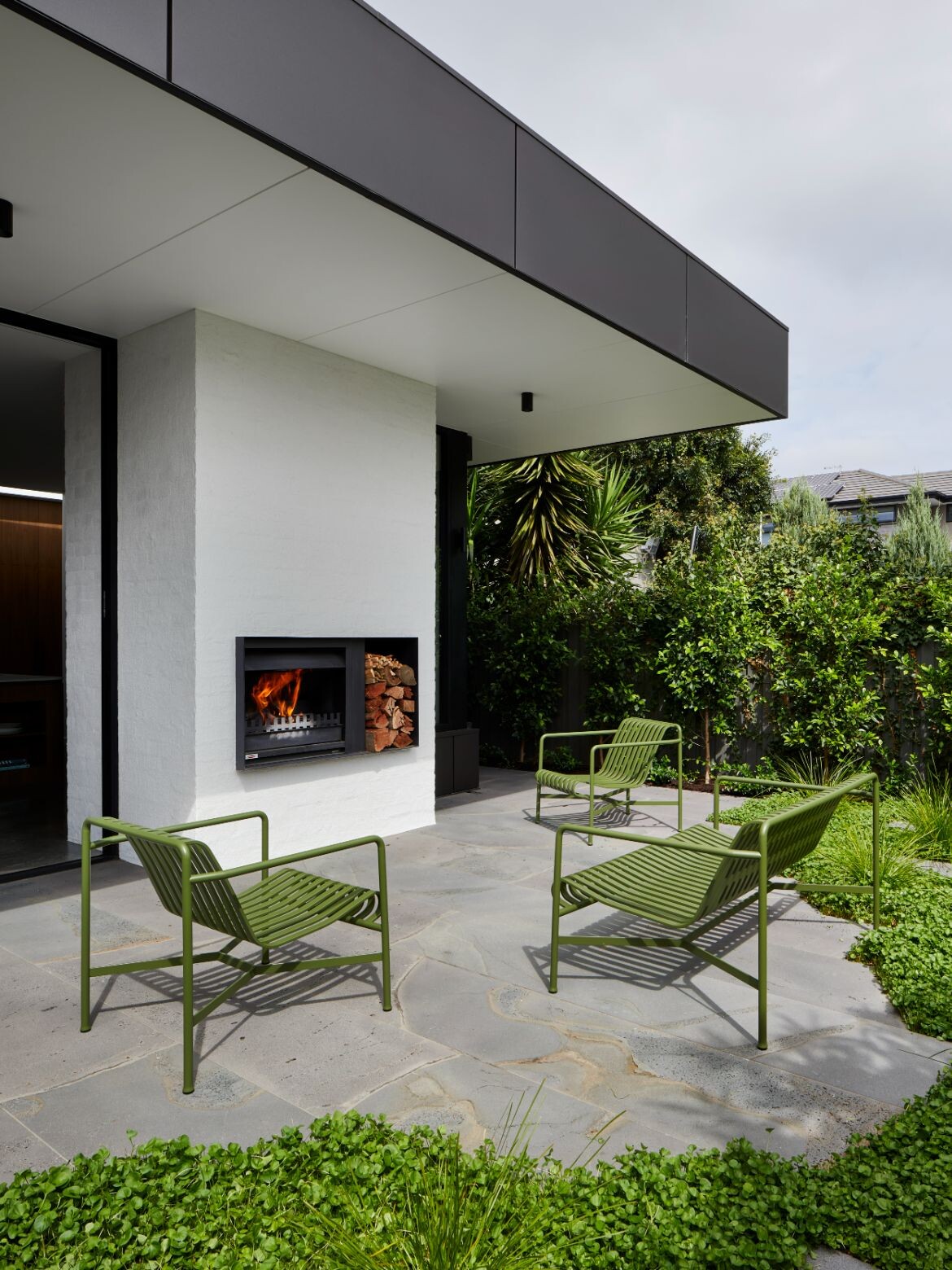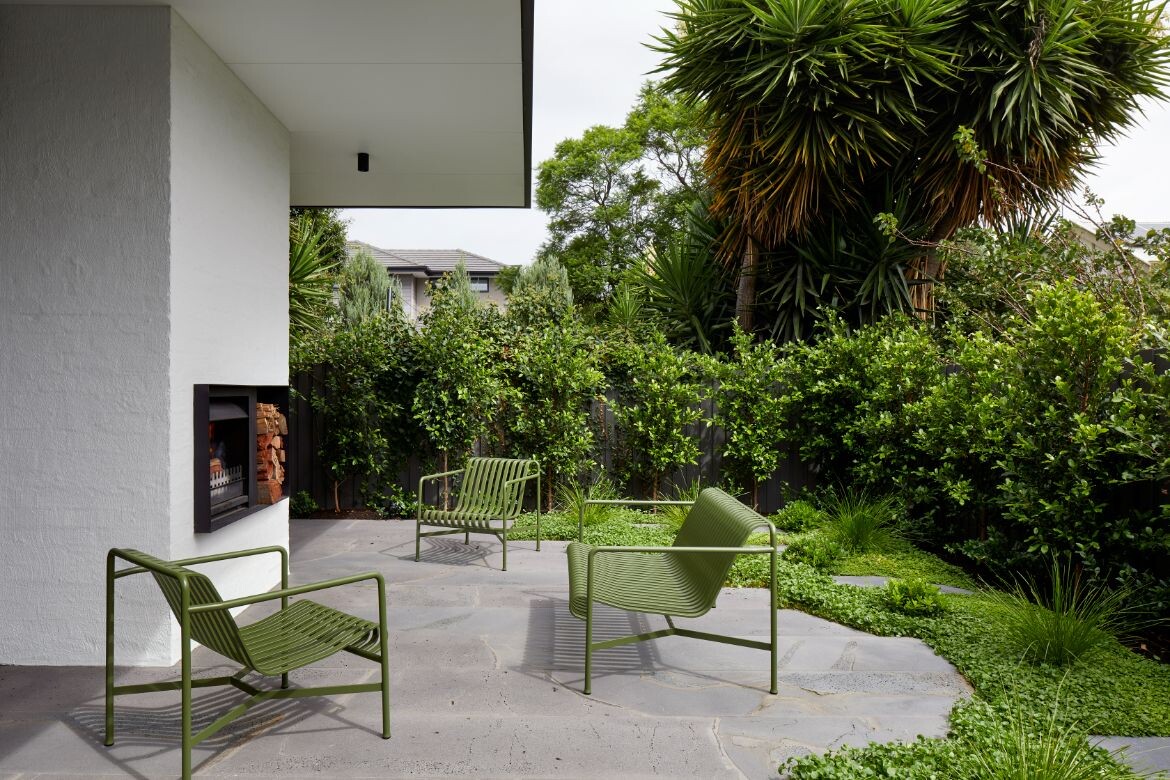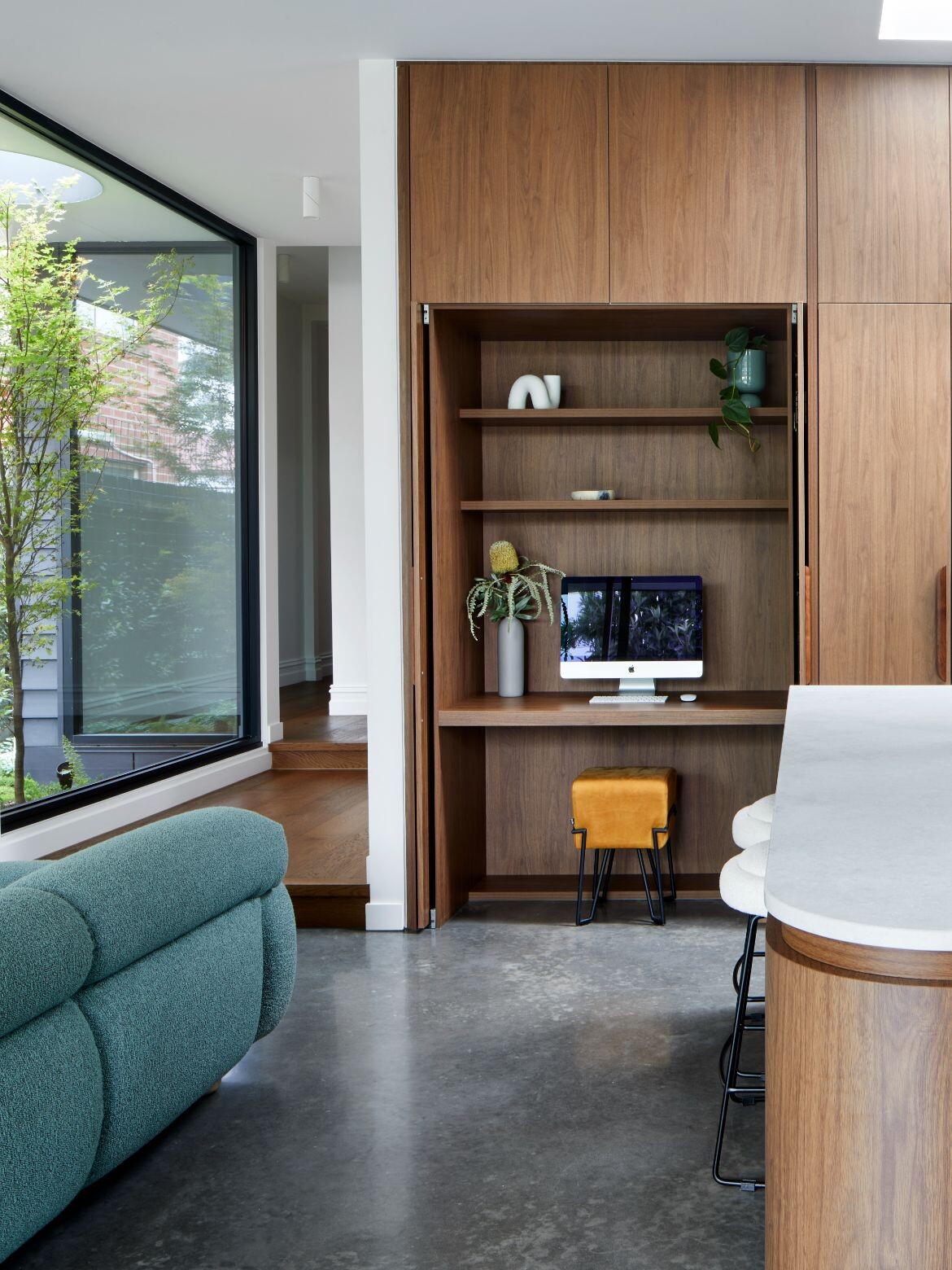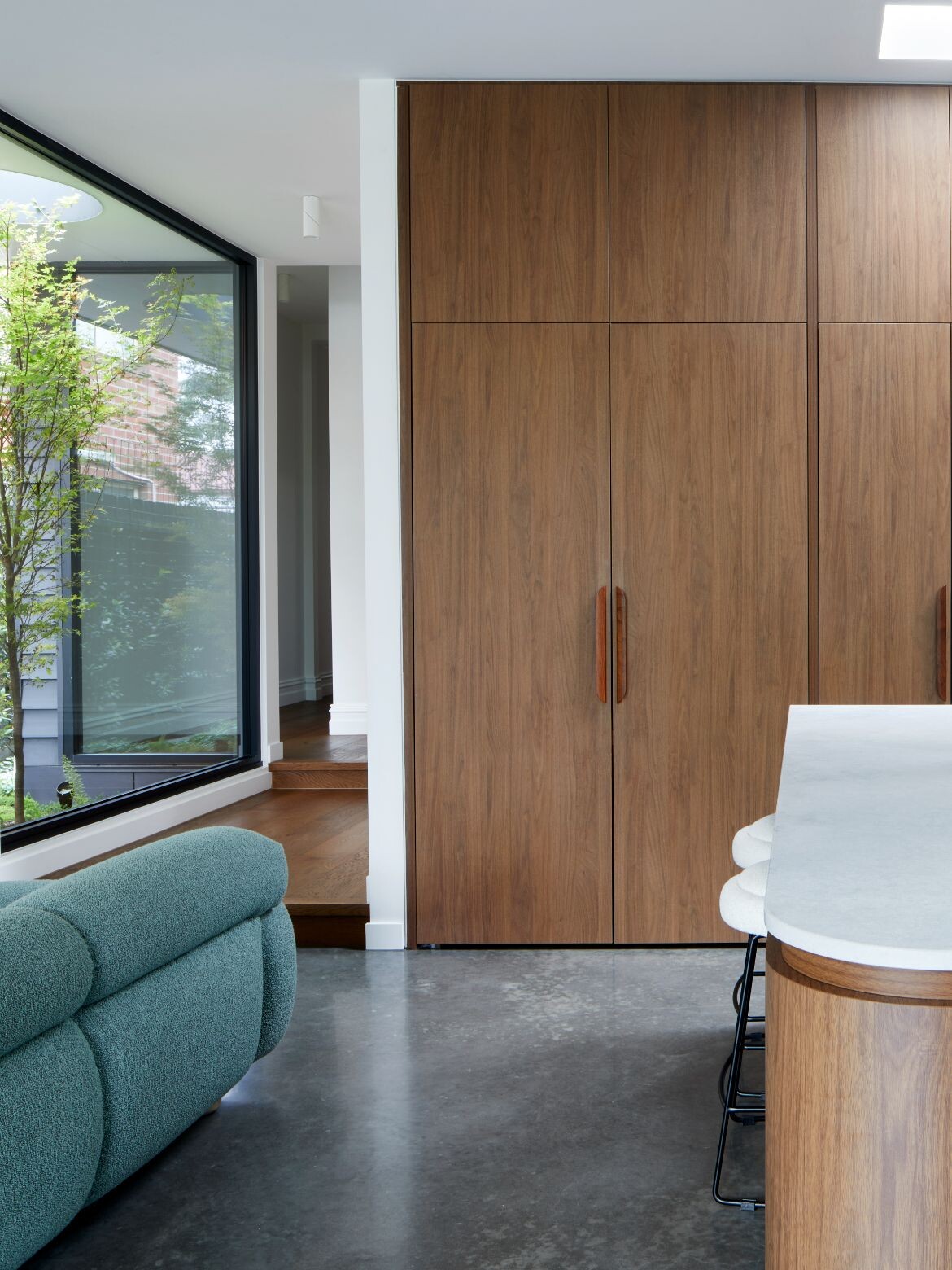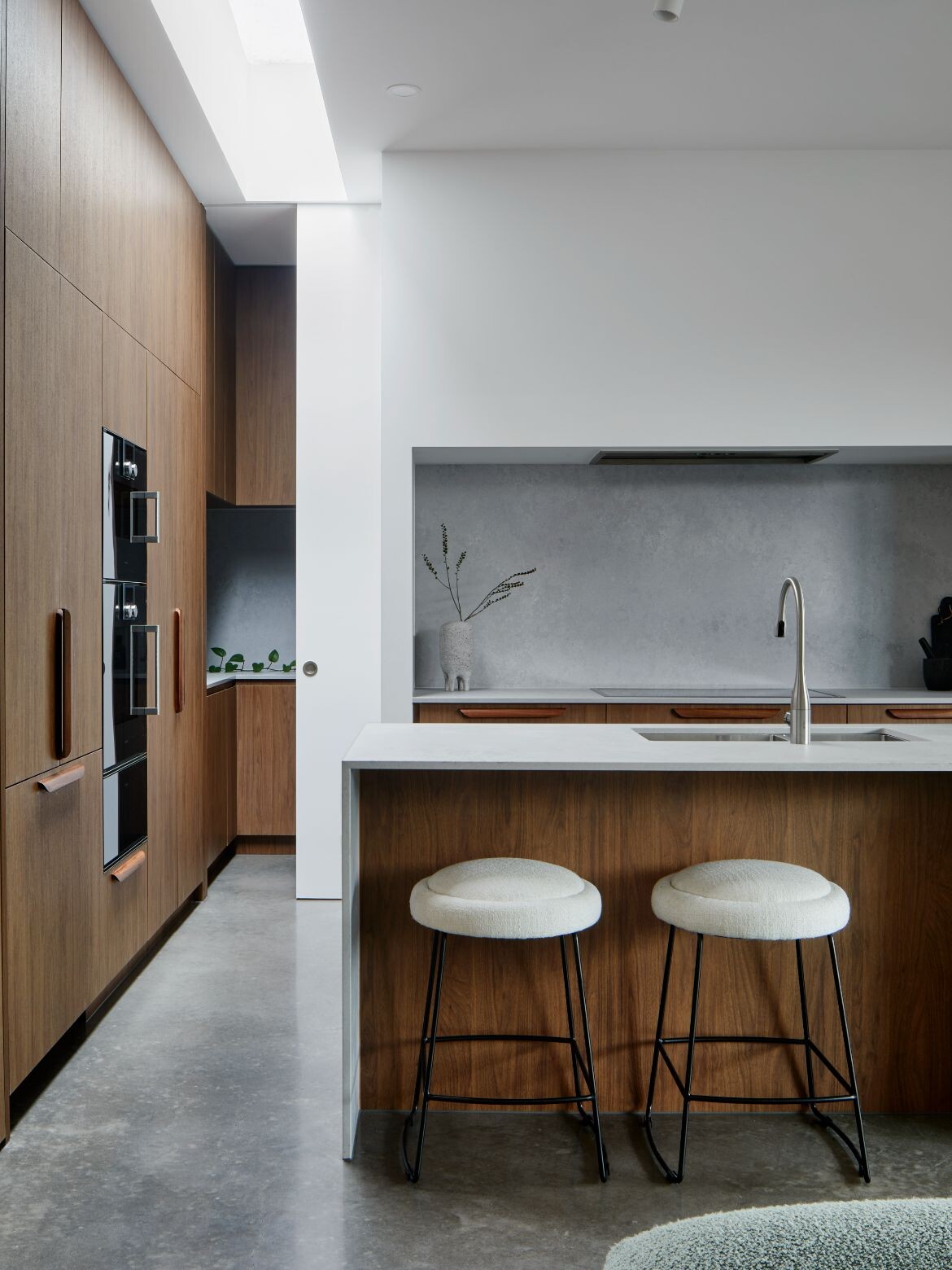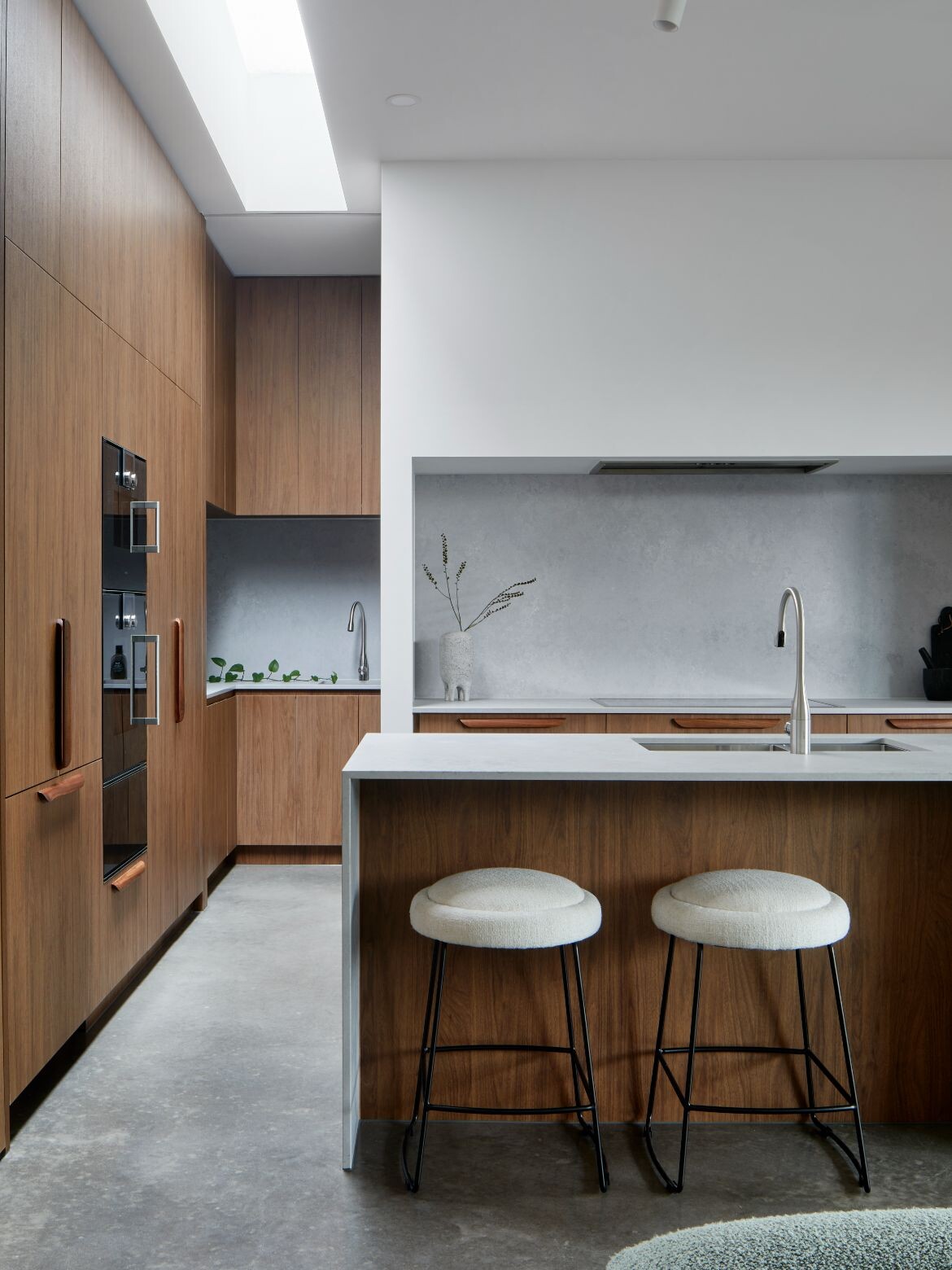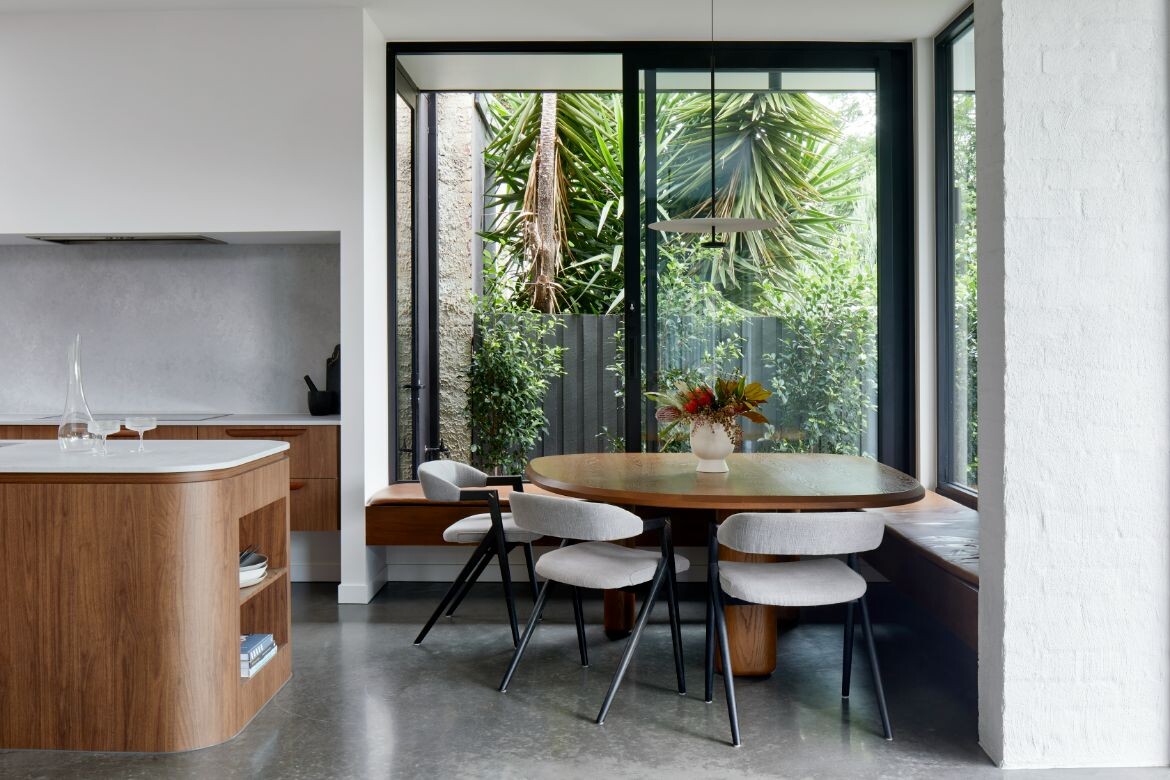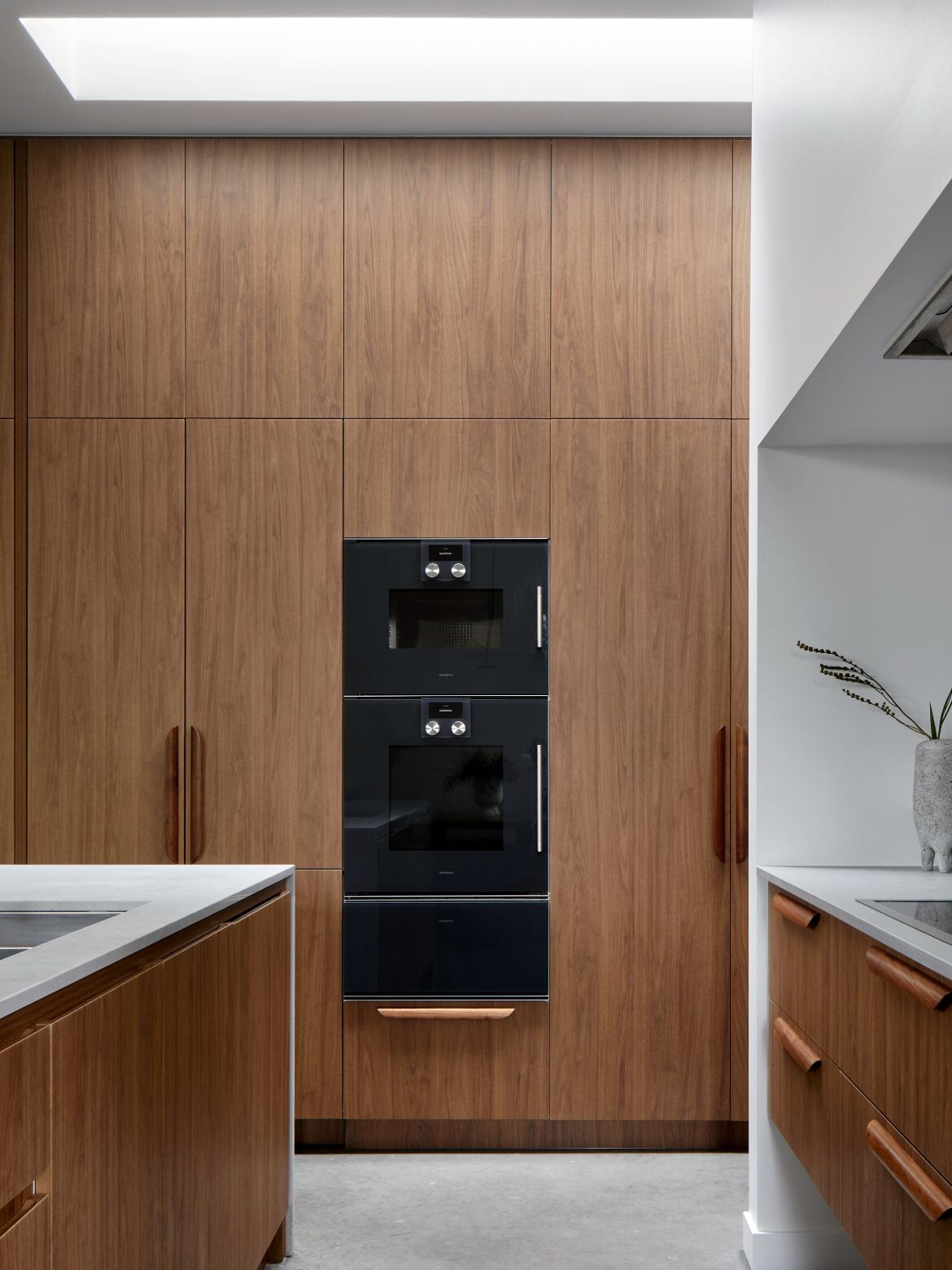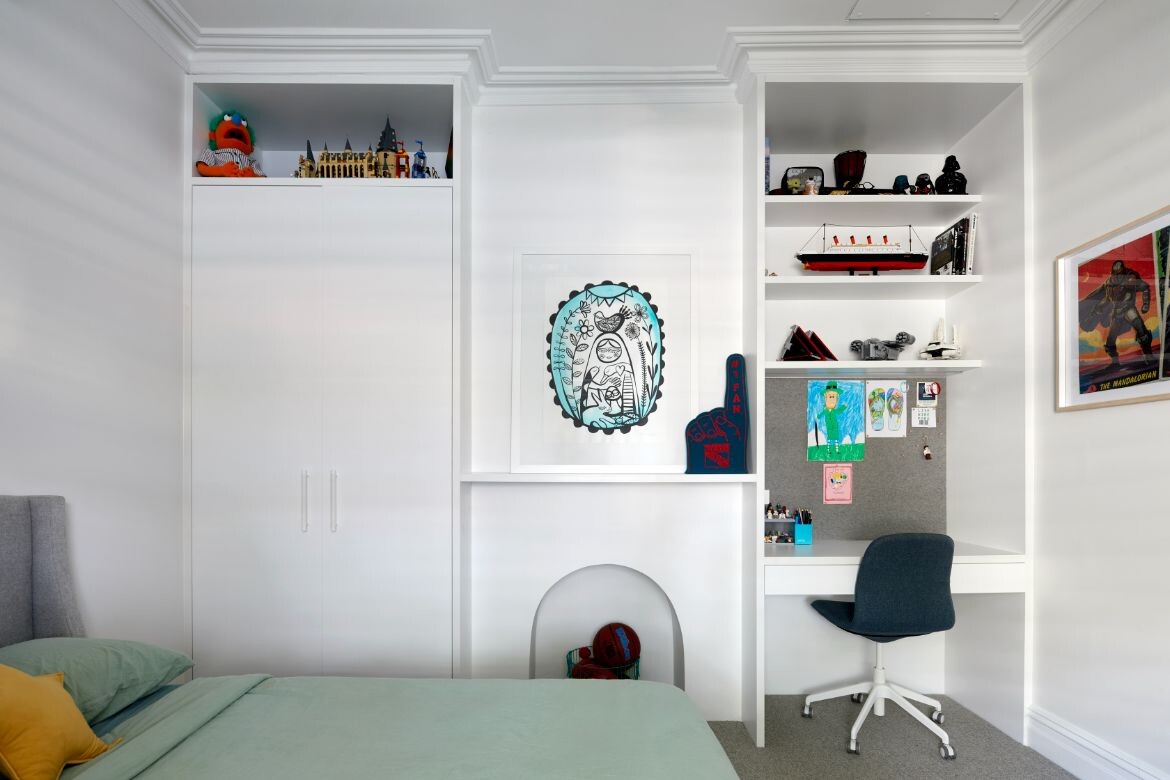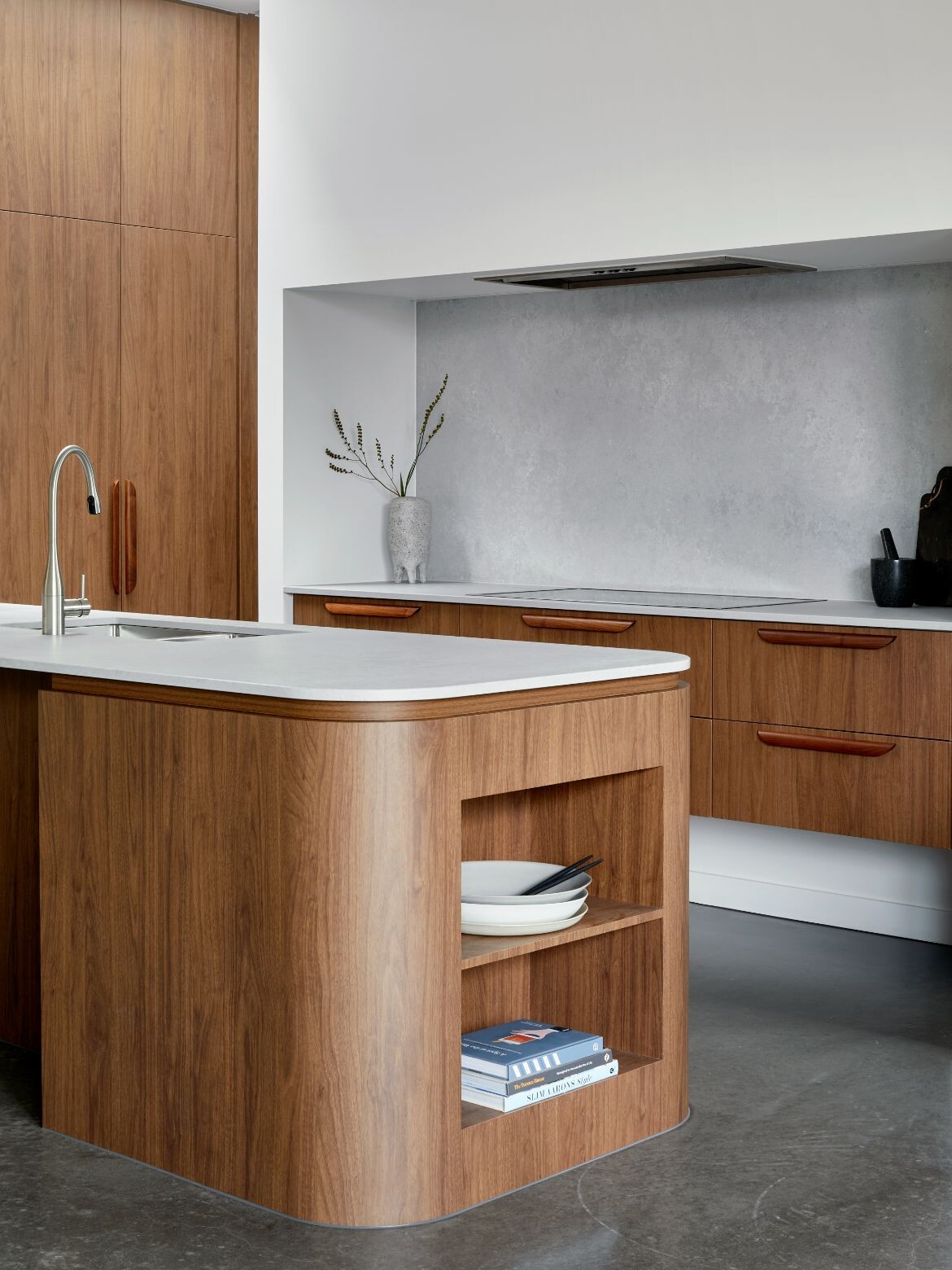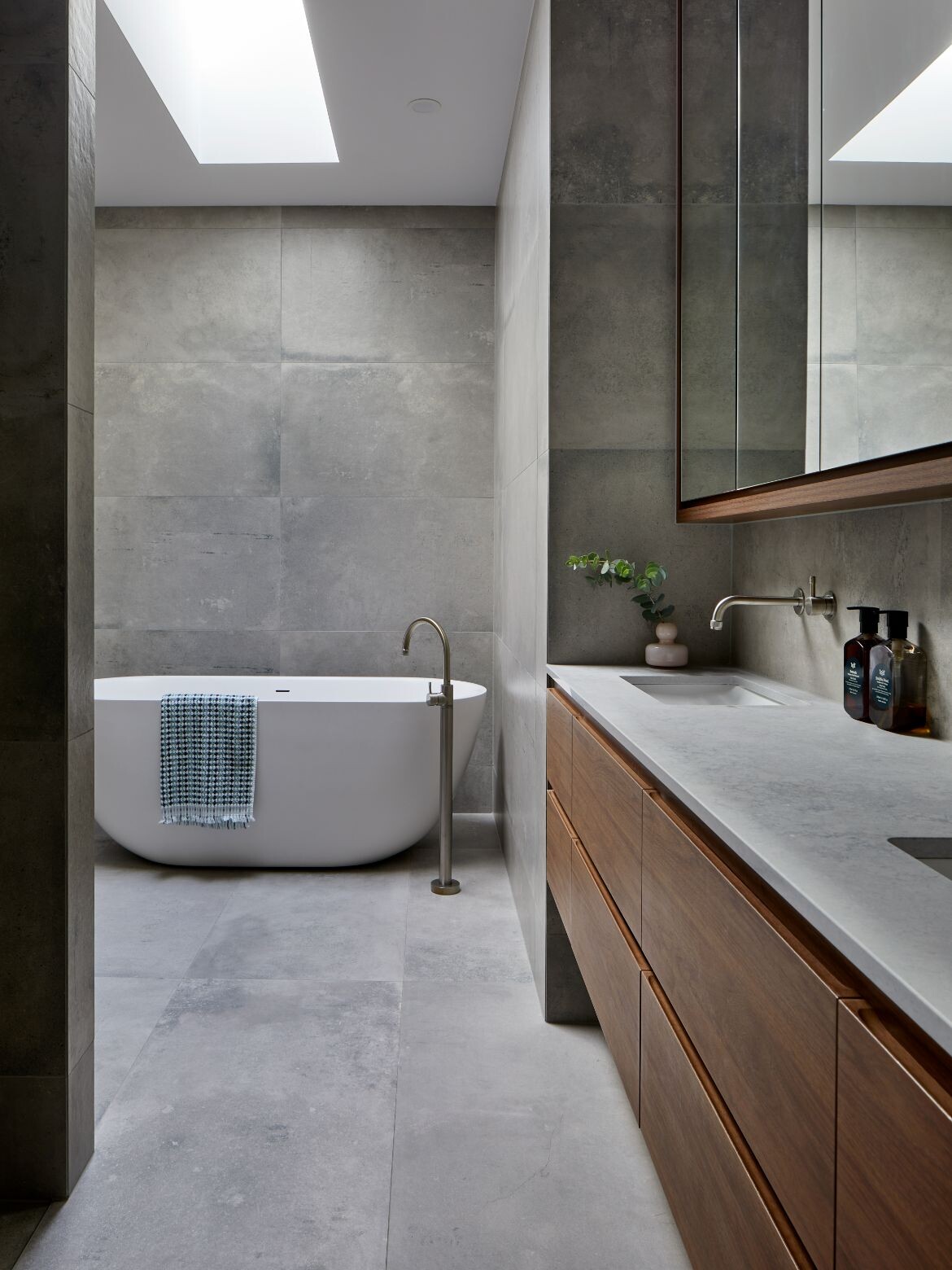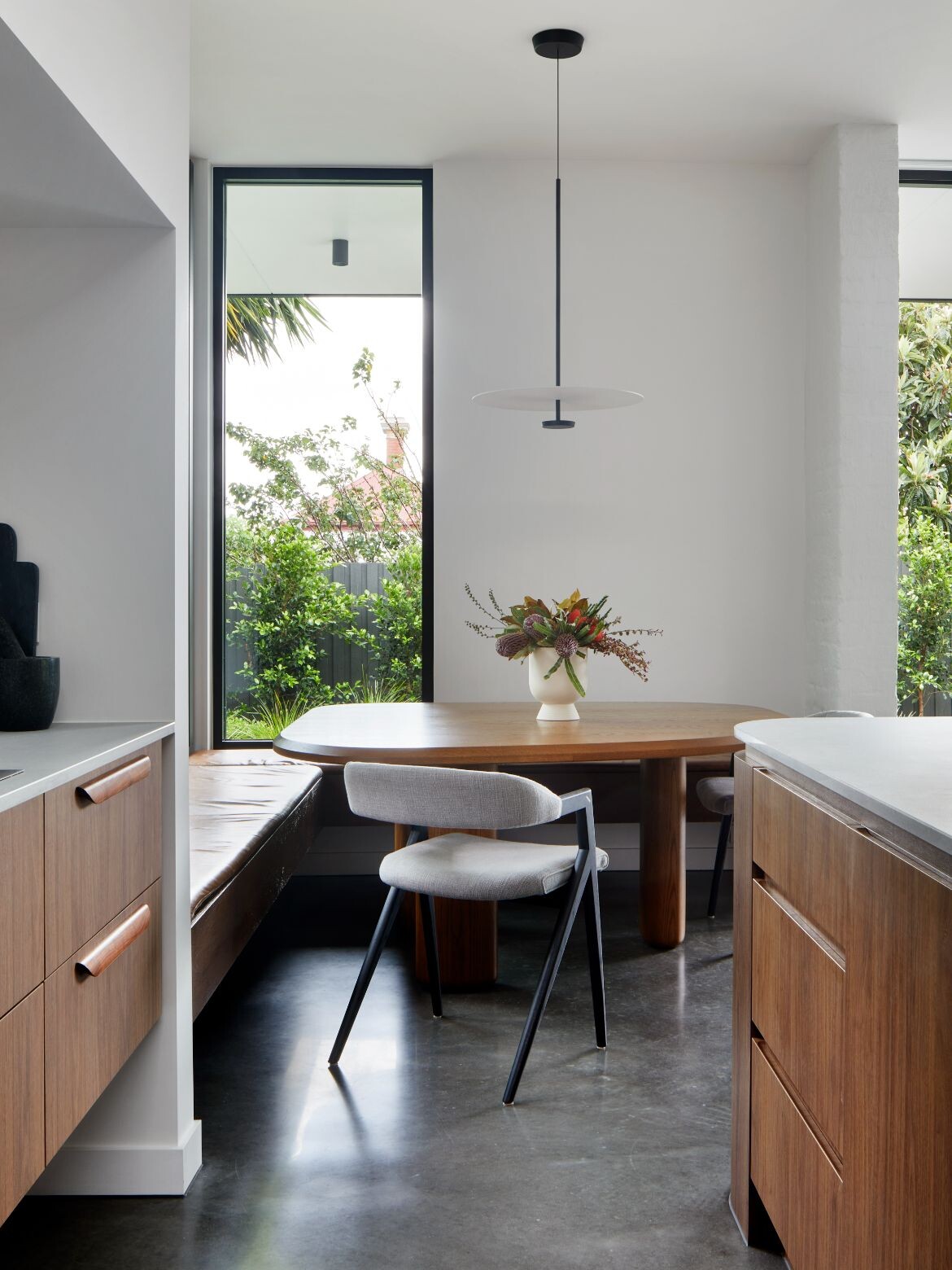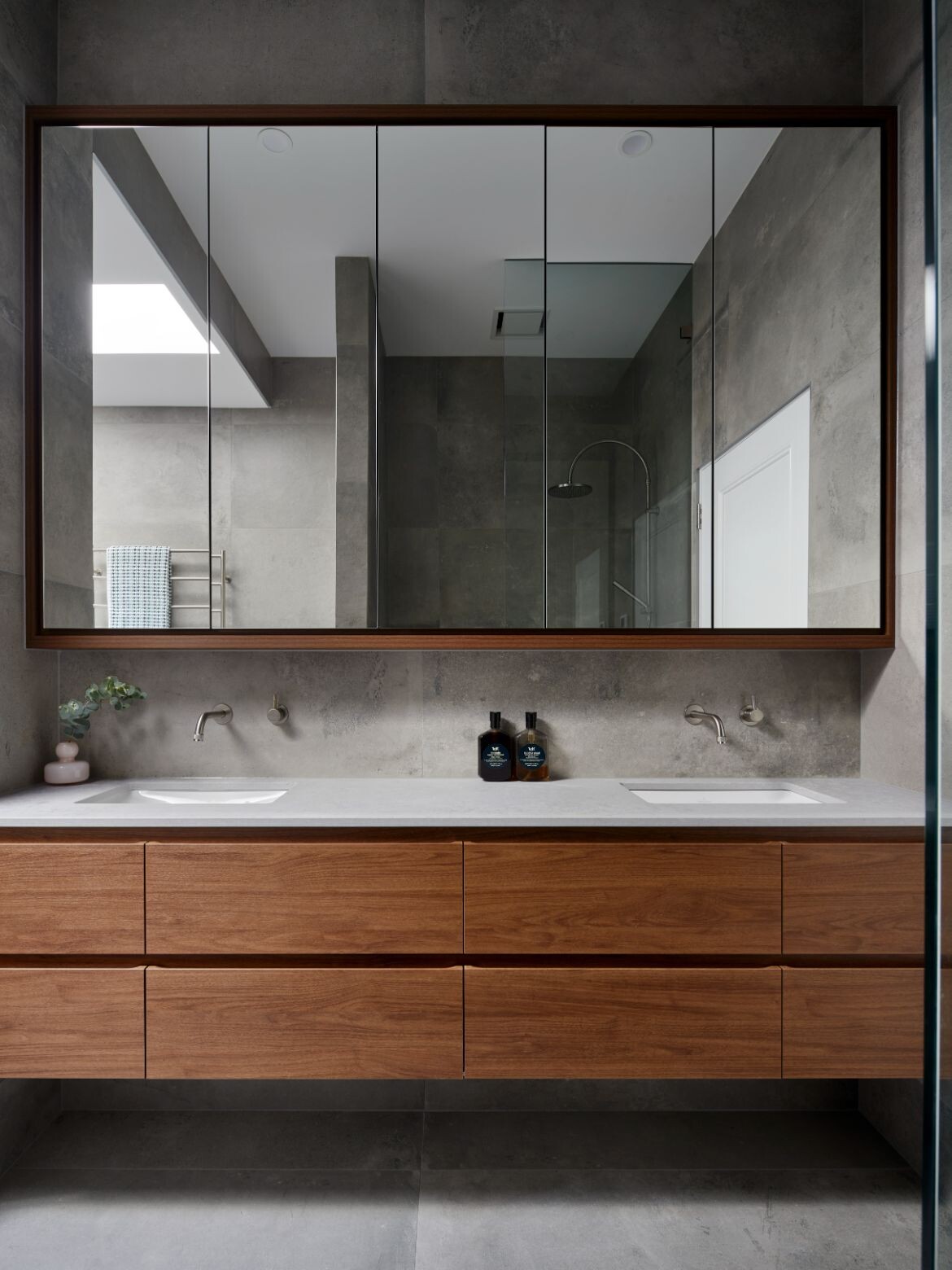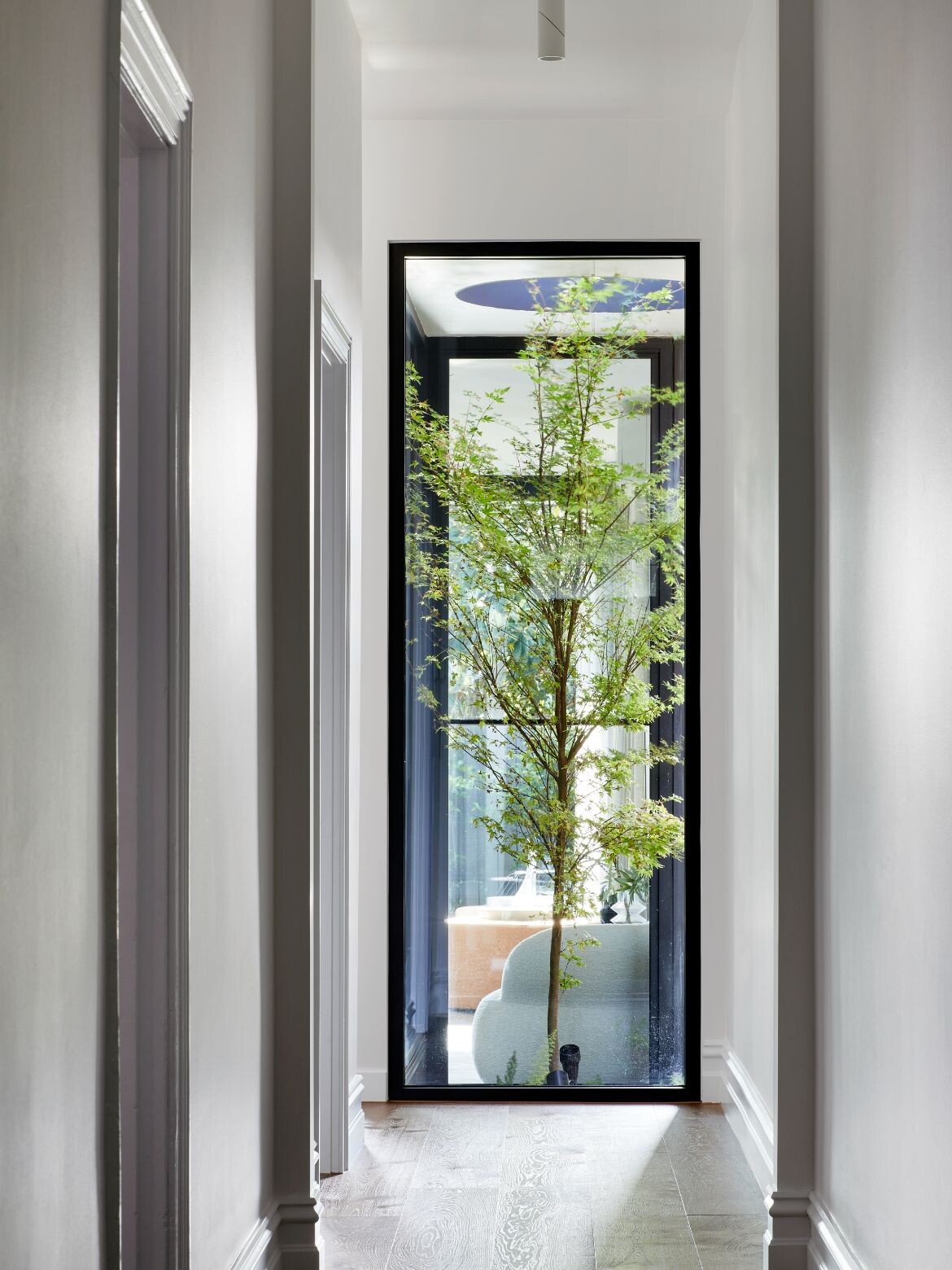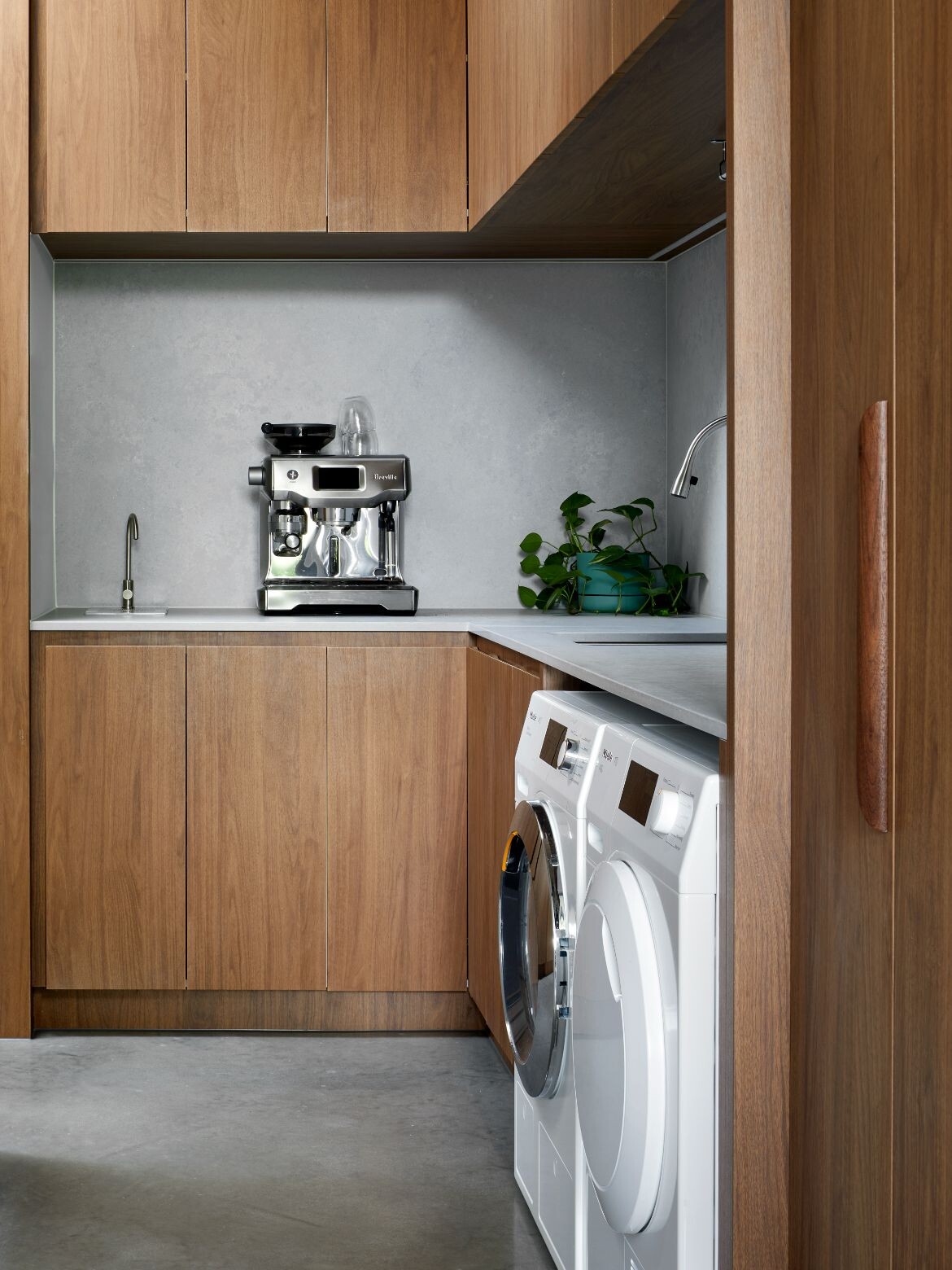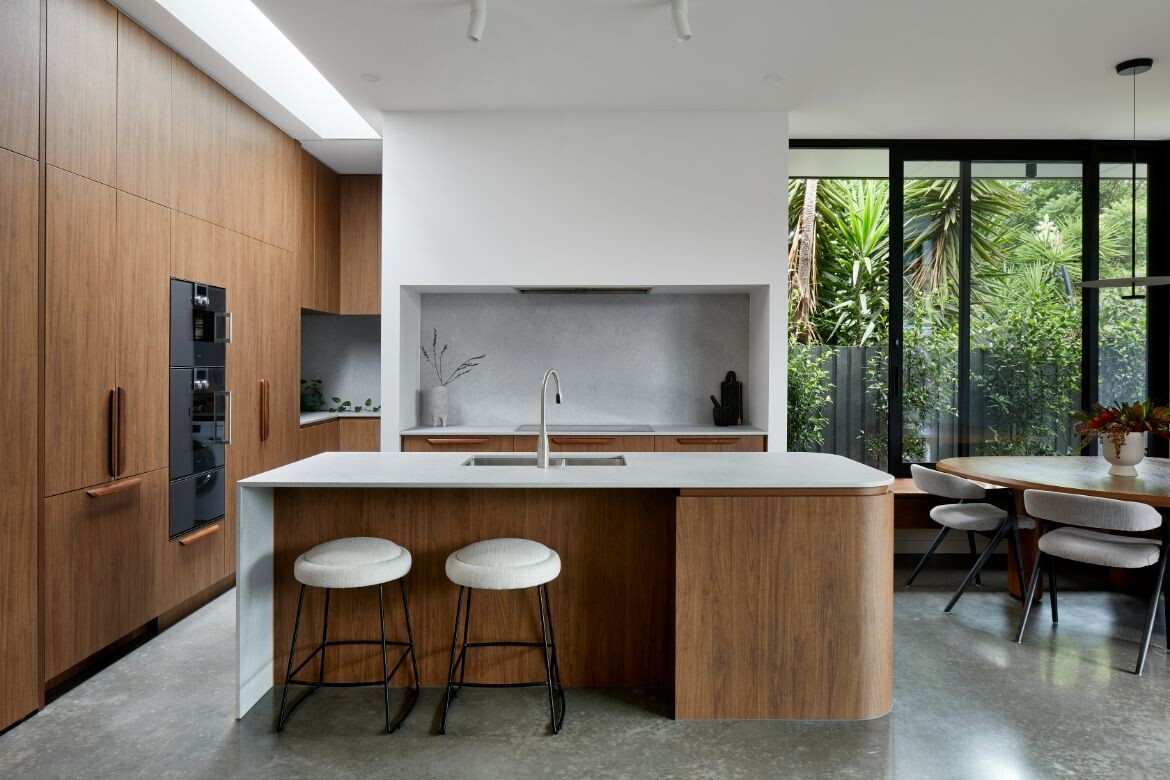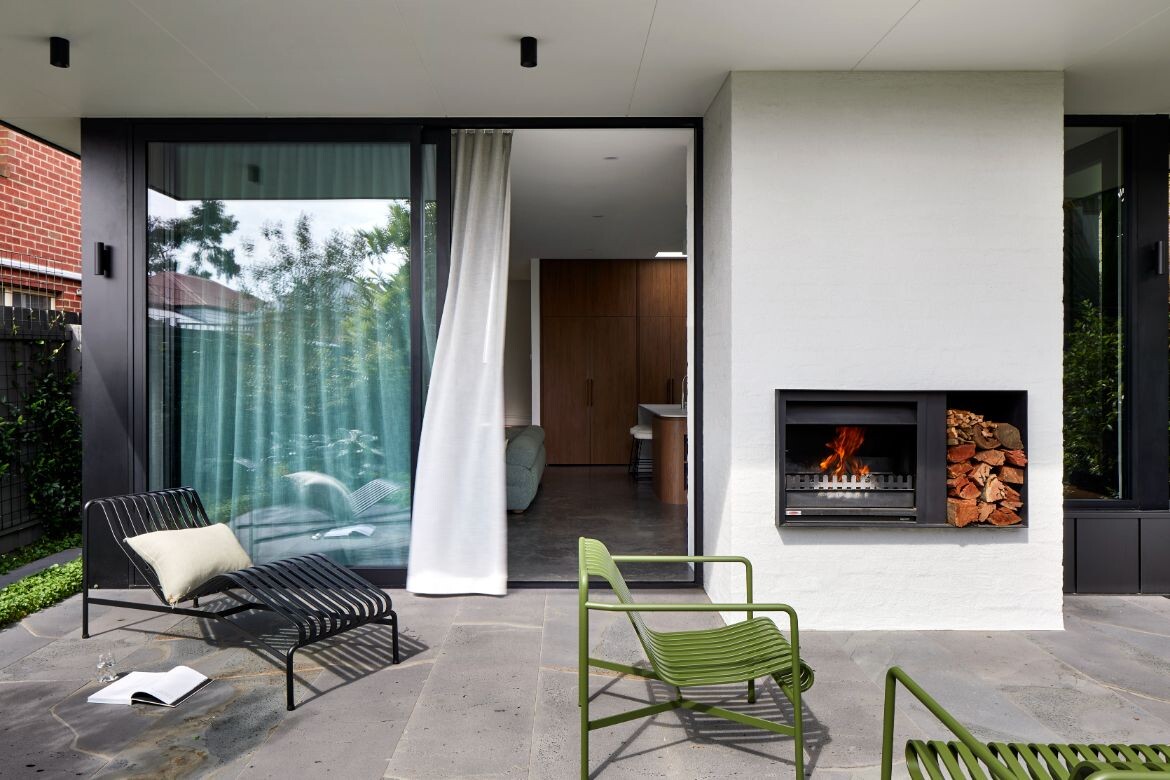 ---