Across Clarke Street are various terraces all from a similar era, yet one holds a magical secret. The restored heritage façade of the house teases what lies within with a hint of what lies behind peaking over the house's first floor. A shifting and angular roof reveals an upward opening where a second-floor engages with the city skyline.
The clients and their two growing young boys asked for a robust and simple home where the atmosphere is both modern and homey. From the client's brief, DKO and Slab Architecture took this to heart and created a home filled with warmth and cosiness.
A staircase showered in light makes for a welcoming greeting when entering the home, immediately drawing you upwards. The roof and walls reflect the inspiration of the northern light – hiding spaces and delights. The design on the second floor shifts seamlessly between living, dining and kitchen areas.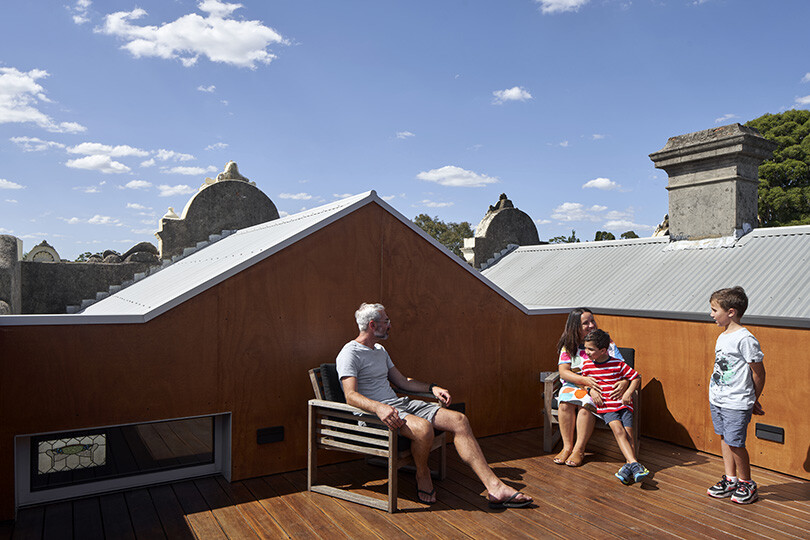 Large windows frame views and natural light, while the oversized channels provide space for herb gardens that cradle the skyline. Numerous skylights further flood the home with light, which makes the home feel spacious despite its narrow floor plan.
The kitchen is anchored by a sculptural island bench of natural stone. The dark cabinetry complements the light stone, sculpted and carved more like its own piece of furniture.
Two rooftop courtyards nestle among the terraced homes. Timber battens and timber flooring sweep across the floor and walls to create open rooftop zones and ample additional space.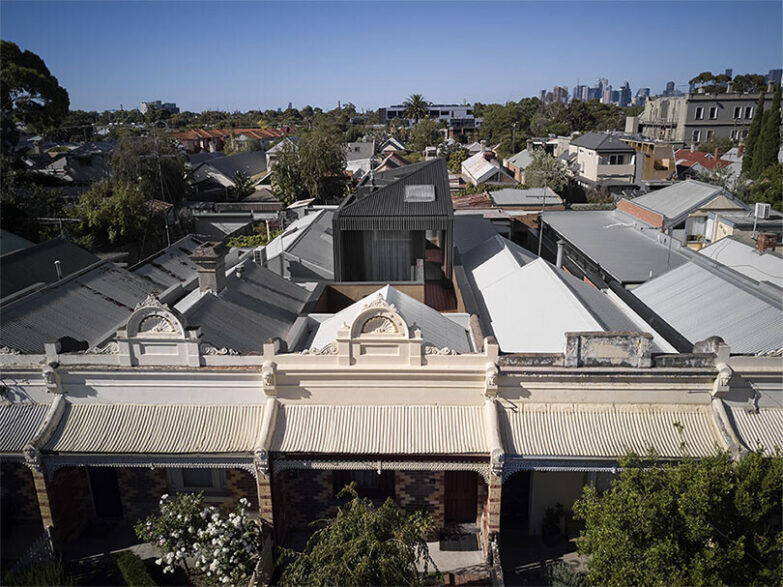 The ground floor holds the bedrooms using the house's structure to contextualise a sense of homeliness. A restricted palette of light and neutral materials in the bedrooms and bathrooms forms the base in these more private areas.
The culmination of monochrome shades soothes the eyes and heart – a robust, protective atmosphere that exudes texture and warmth.
Through its turns, corridors and rays of light, thoughtful details set this terrace apart from all the rest. Clarke Street holds moments of intrigue and delight, dancing between modernity and heritage.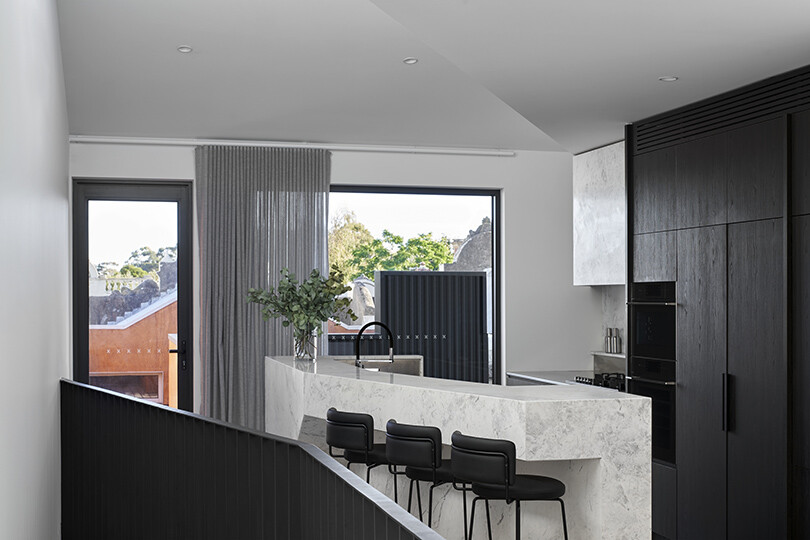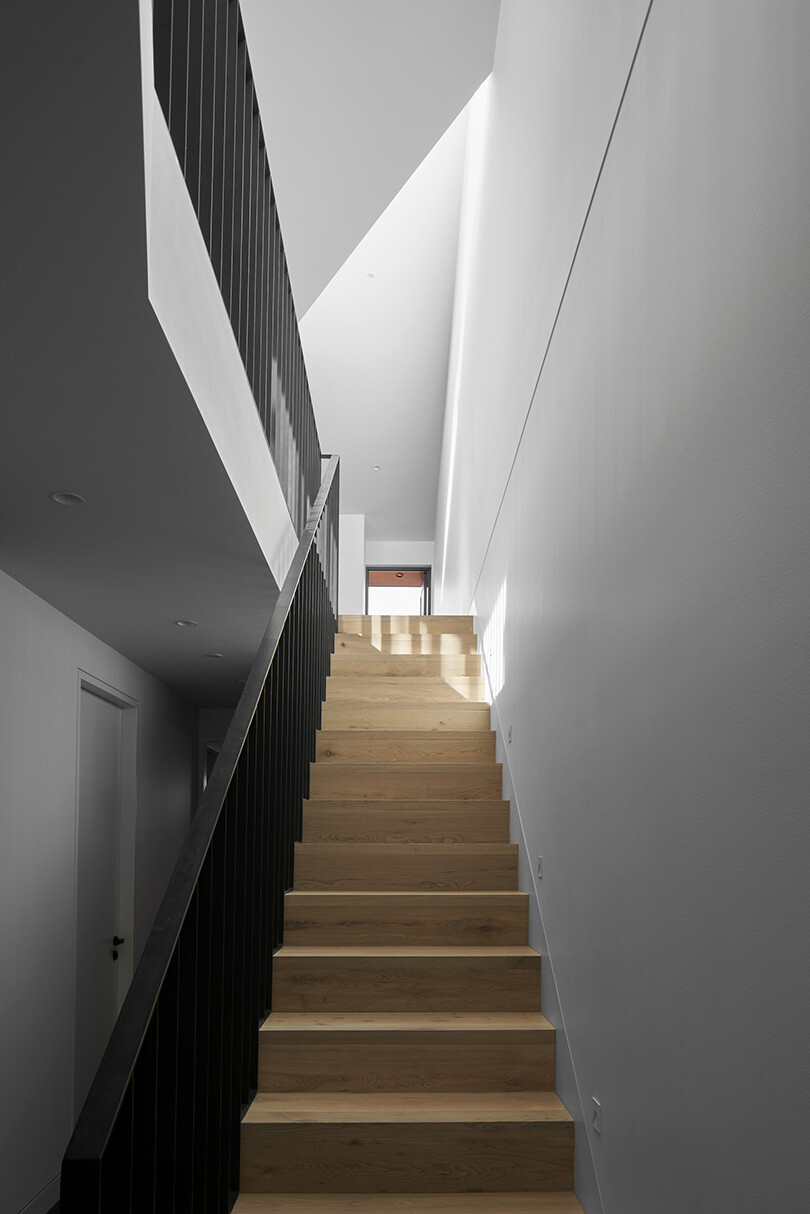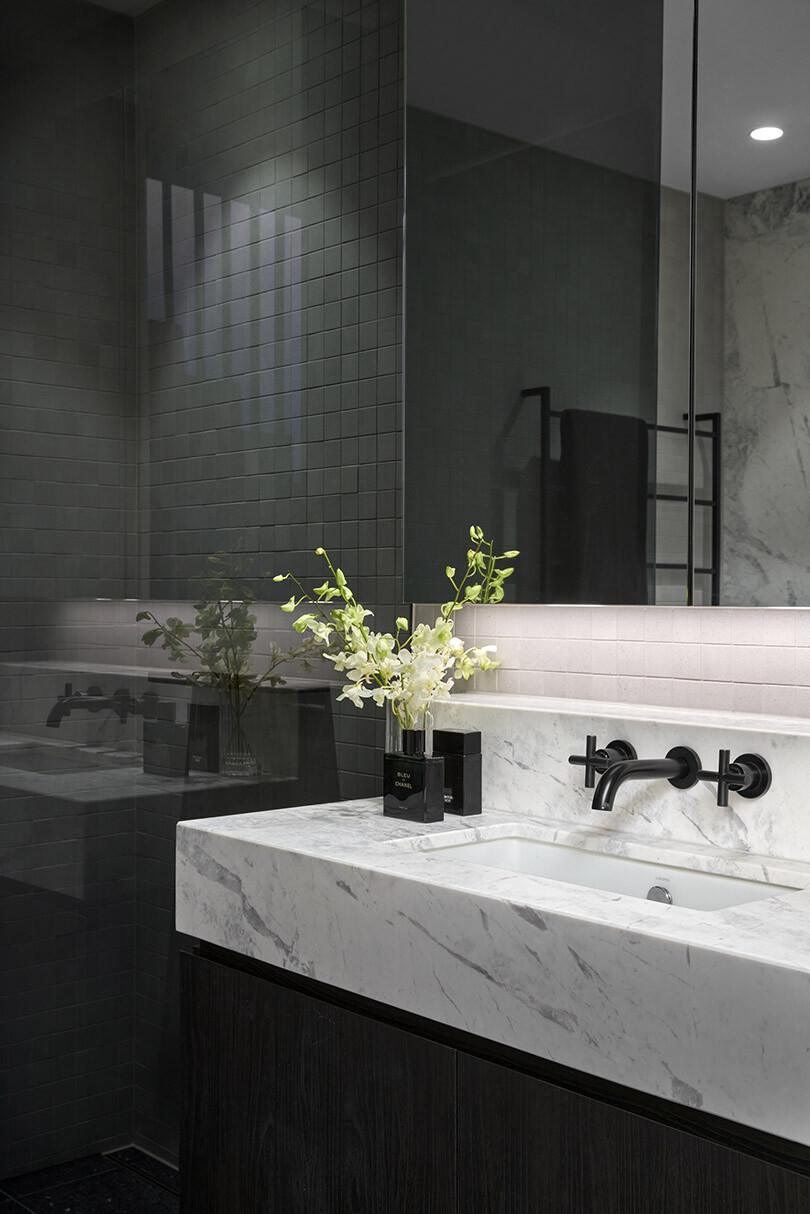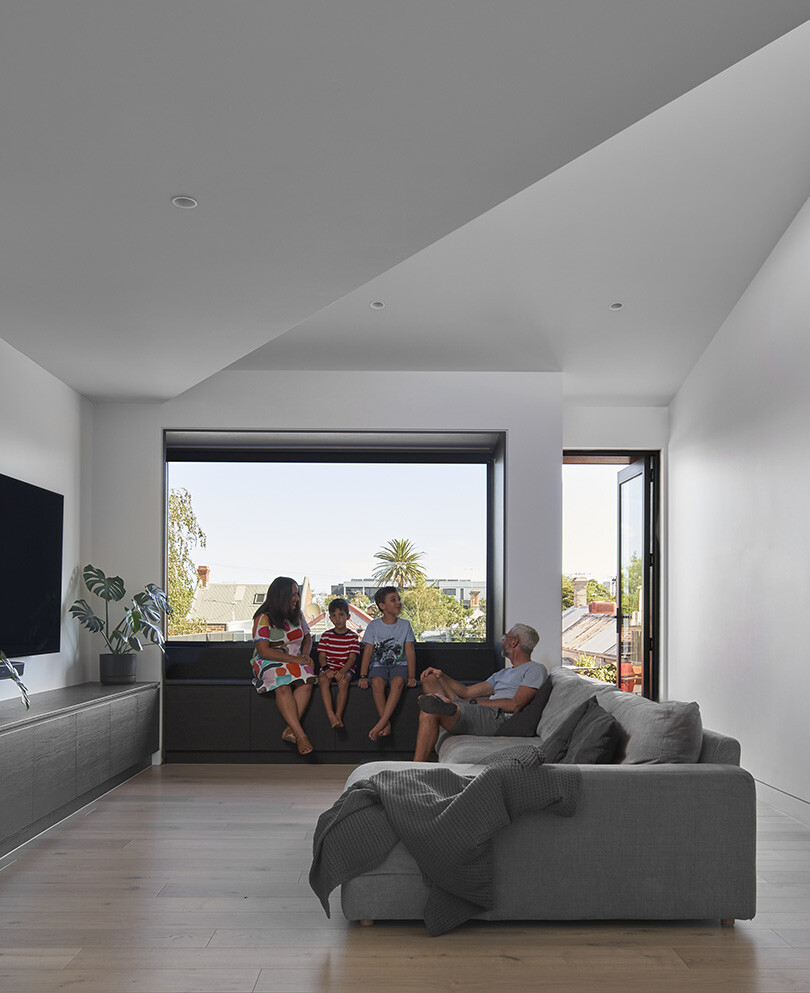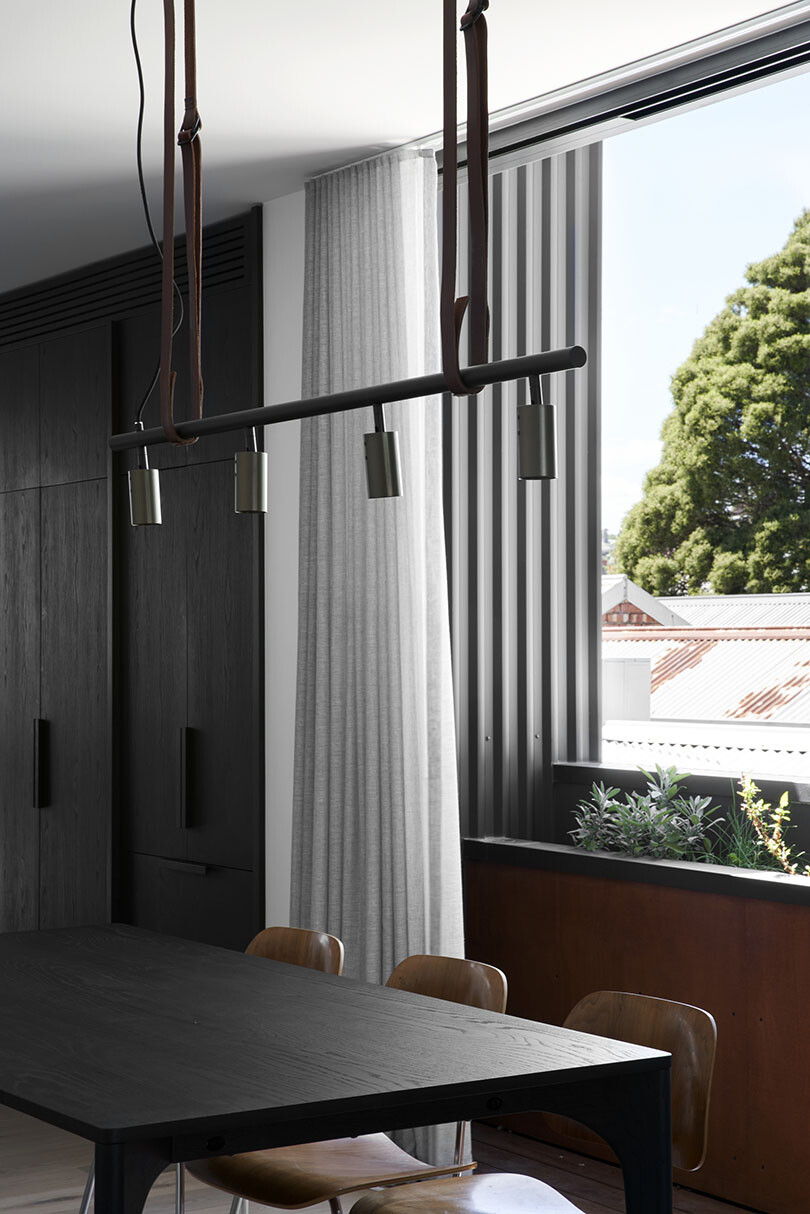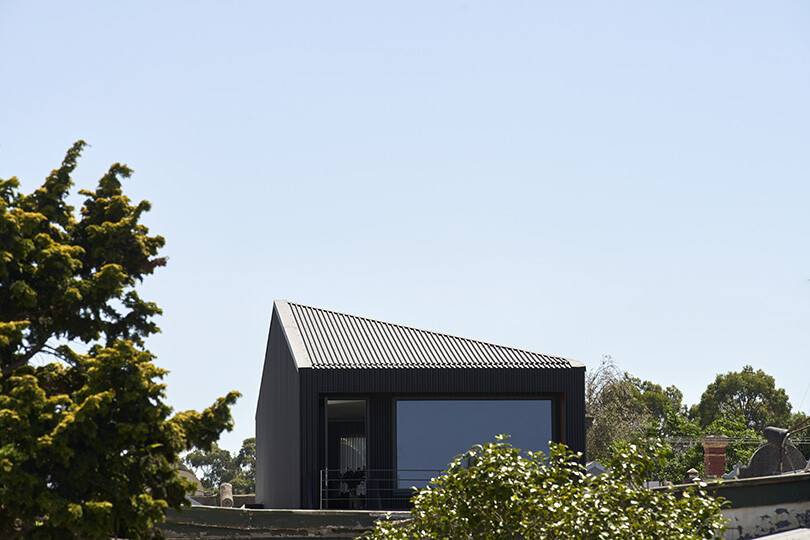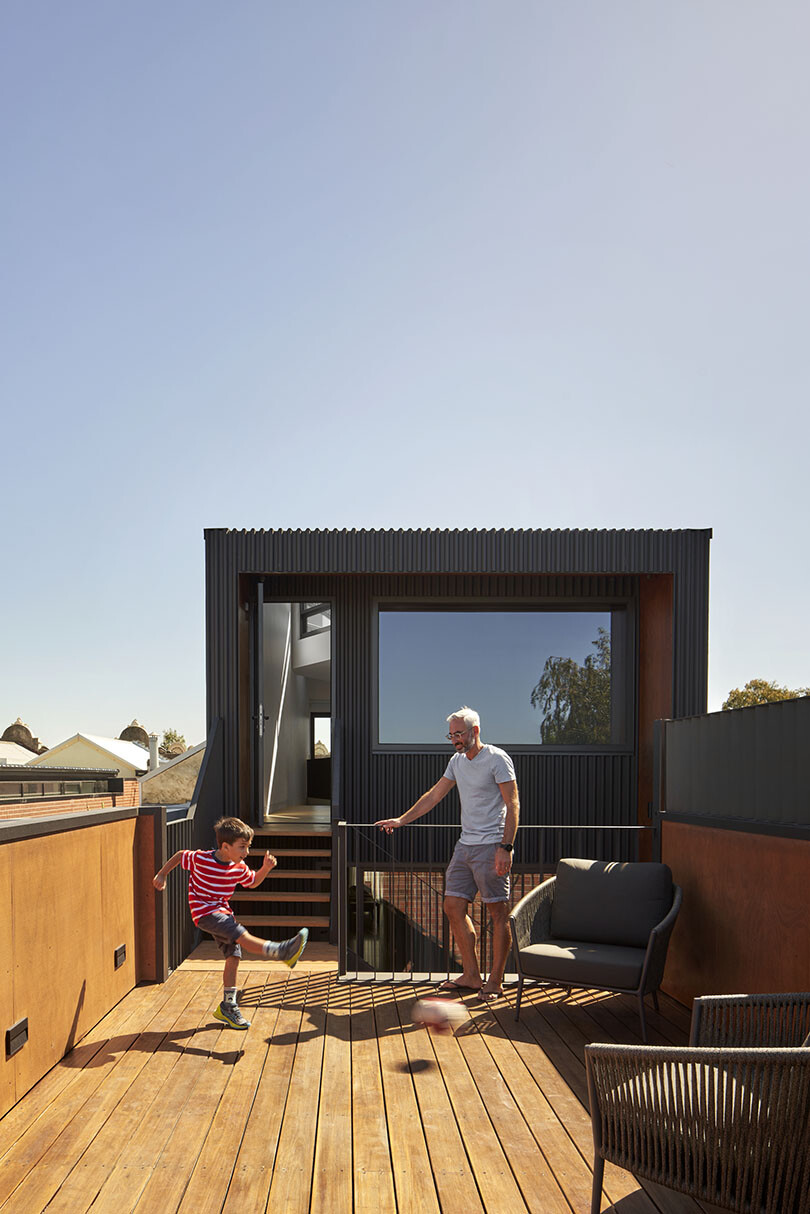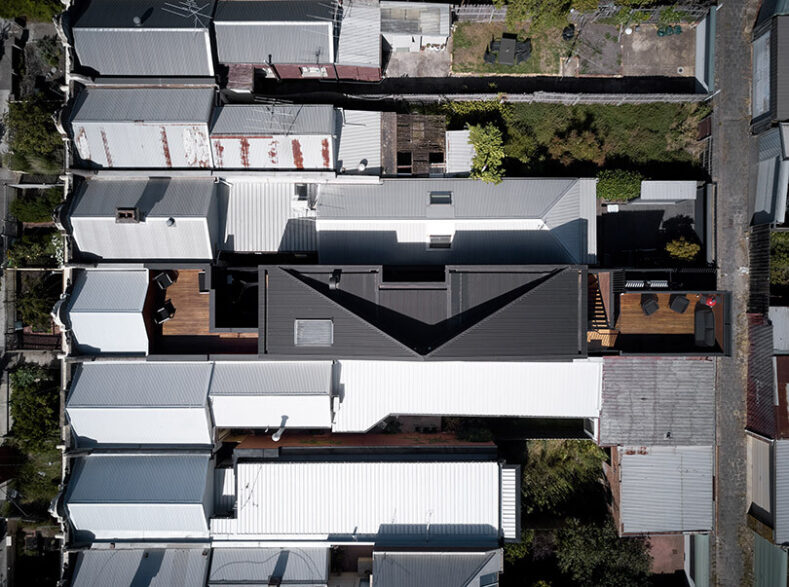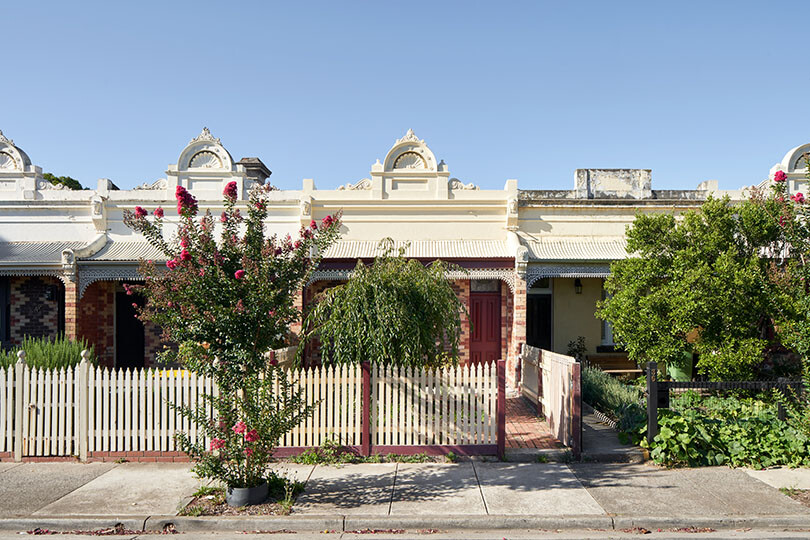 Project details
Architecture – DKO in collaboration with Slab Architecture
Photography – Damien Kook
We think you might like this story about another project by DKO and Slab Architecture – a multi-storey Collingwood townhouse
---