Home to a family of four the renovation of Elsternwick House is an exercise in nurturing.
Clients Pete (who happened to star in season two of MasterChef) and Erica have a love of food and this was key to the brief they set for architects Keen Architecture and interior design and decoration experts, Studio Esar.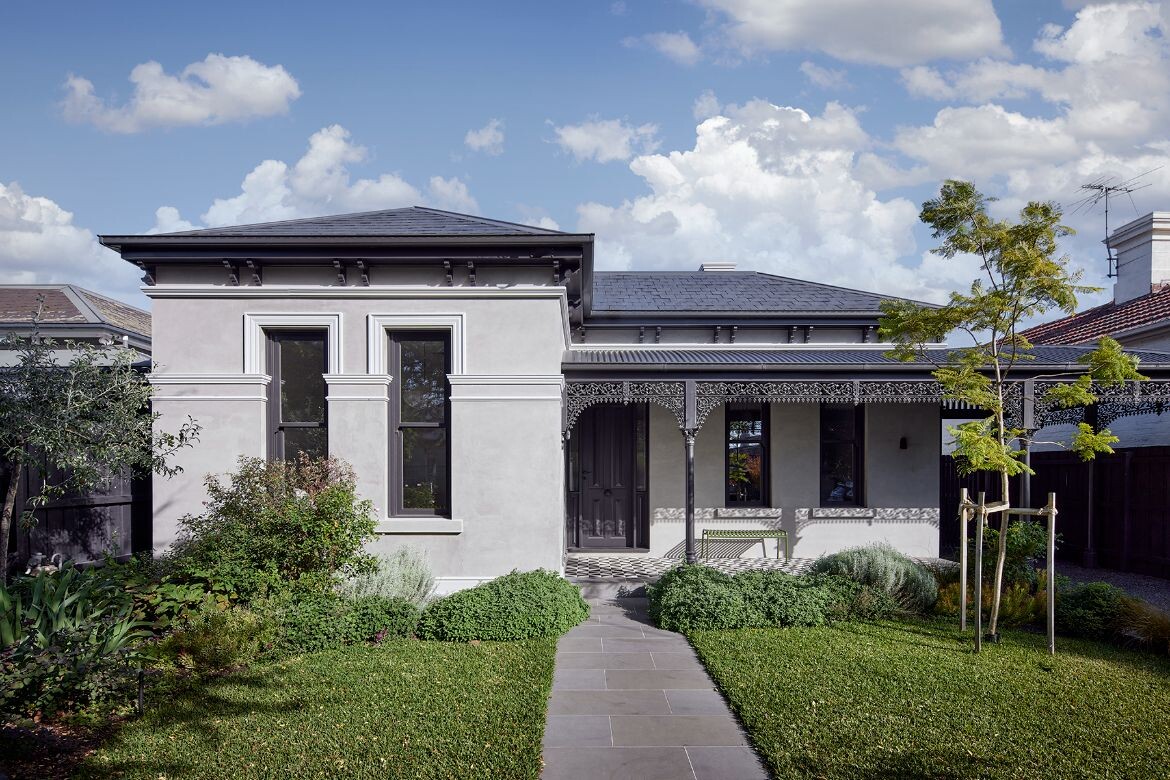 The couple, who also have two children, enlisted the two studios to convert their original residence (which they'd lived in since 2015) to marry its heritage and their obvious love of hosting.
The brief was straightforward in scope, asking the architects to blend in sympathetic yet modern upgrades while also removing the home's Greco-Roman features. The back of the residence would also undergo a rebuild to create a spacious and light-filled family living zone – where family life could play out comfortably, day-to-day.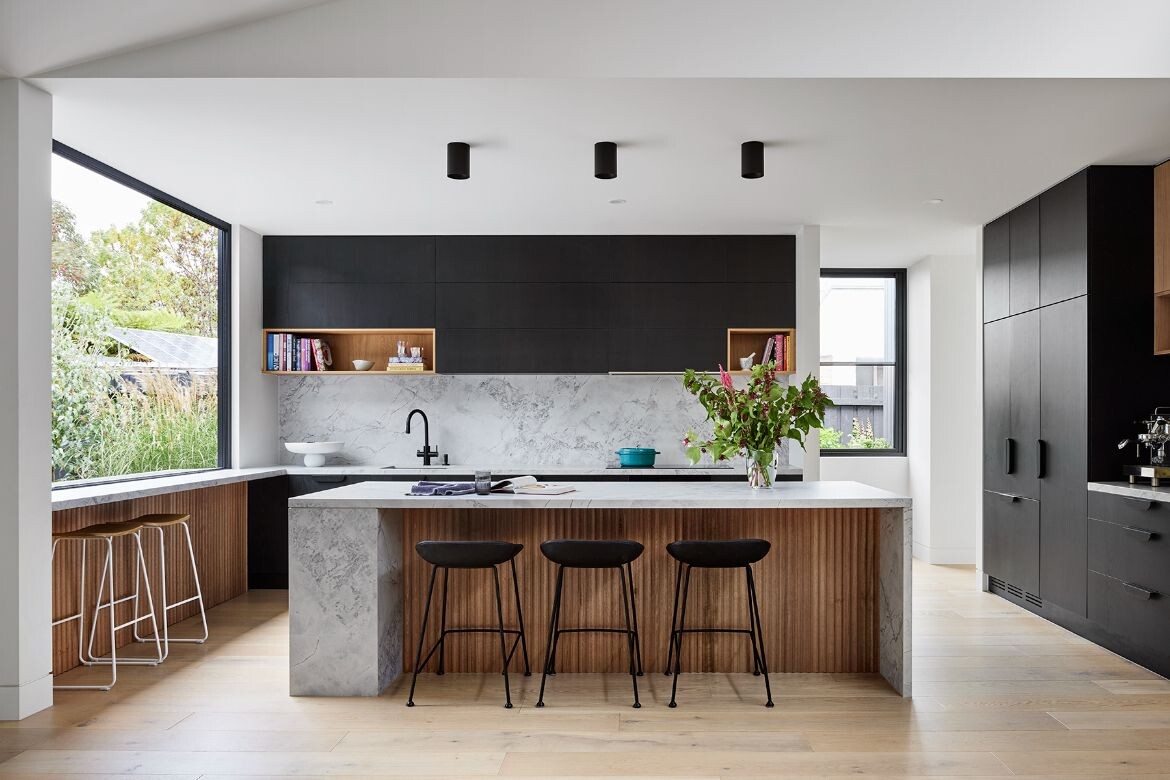 Building on an existing friendship founded on their shared love of cooking, the family approached Kris Keen, director of Keen Architecture, to lead the project. With cooking at the heart of this bond, the kitchen was approached with sanctity. The outcome? A kitchen designed to fulfil a meticulous home chef's wildest culinary dreams.
"I always judge the success of a project on whether or not you're invited around for dinner, and we've been back more than a few times," comments Keen.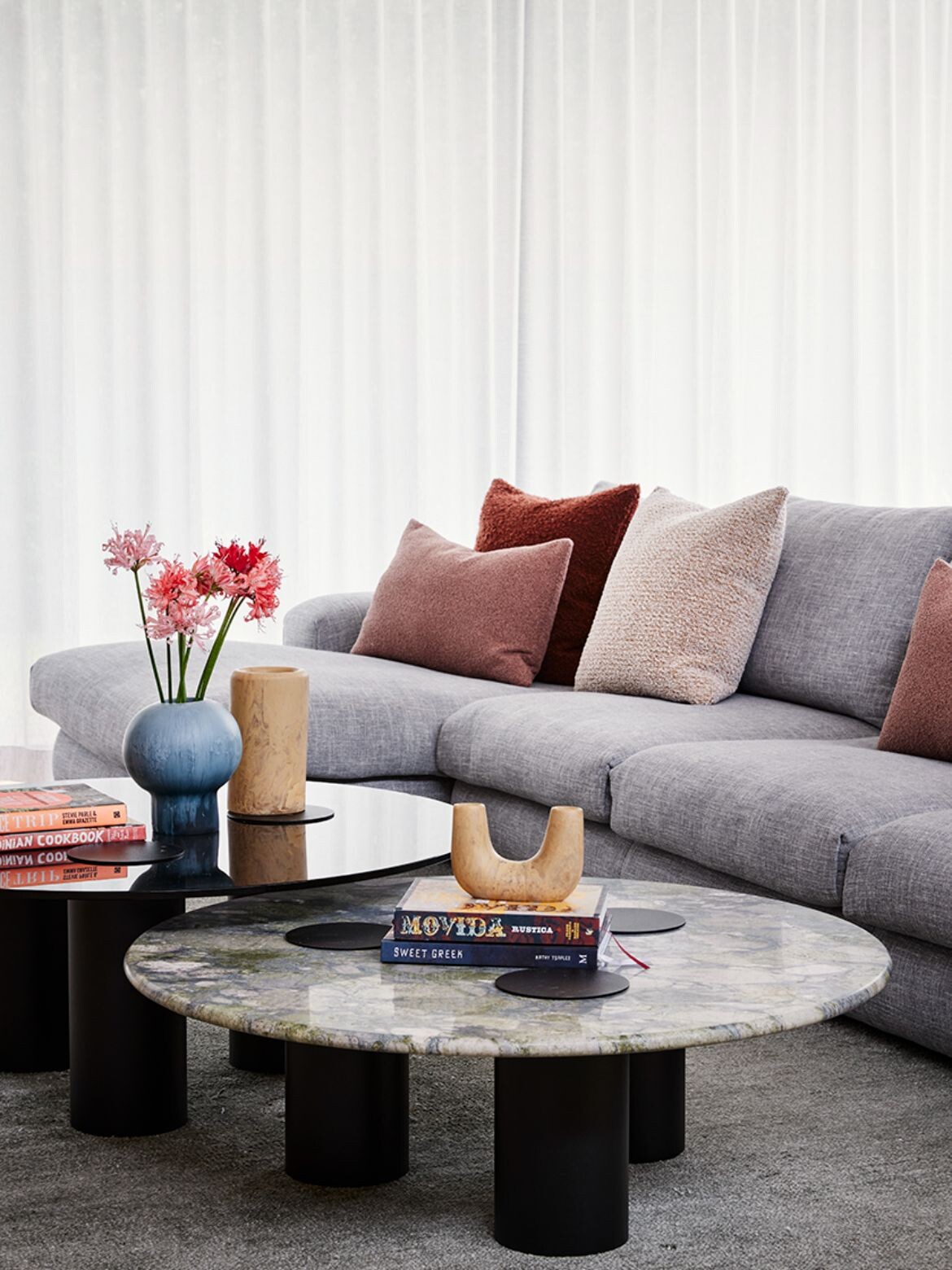 Complete with a scullery and custom herb box suspended outside the kitchen window, the house channels a spirit of hospitality that is held within the wider neighbourhood. One of the project's best-loved anecdotes belongs to a beloved neighbour who was known to sustain the builders with espressos and homemade pizzas, which they would drop off while the build (Tricastle Construction) was being completed.
Pete and Erica also worked with Silvia Roldan, principal designer of Studio Esar, to complete the interiors and furnishings. Roldan, whose studio is founded upon a philosophy of 'anything but beige,' took the clients on a journey of colour, while also carrying forward architectural themes of period details and fluting. You can see this detailing in the feature lighting selection and soft furnishings and decor.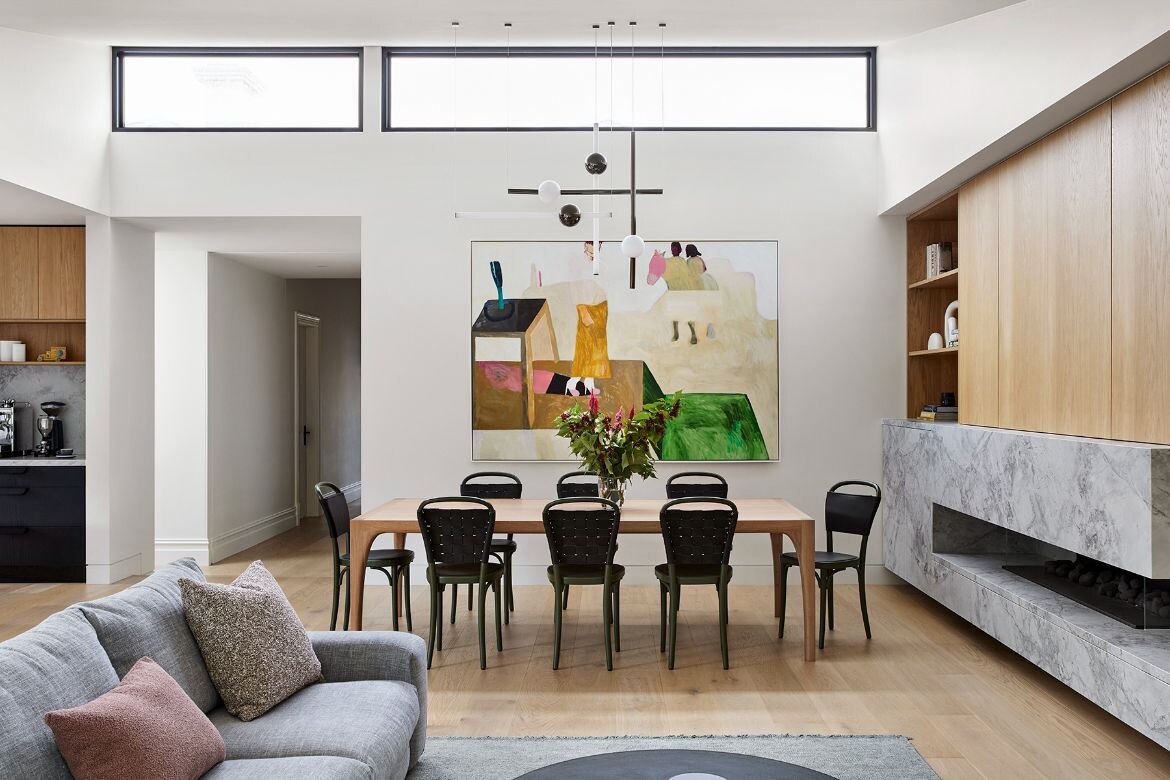 The home also features a medley of furniture, art, decor and soft furnishings designed to accent the backdrop of black and white. Highlights within the scheme include local furniture artisans and international designers such as Lee Broom, Gemla and Porcelain Bear, as well as art from Jean Paul Mangin, Claire Kirkup and Nathan Betts.
"The black and white architectural palette really gave us a blank canvas to curate with pieces that the family will own (and hand down) for many years to come," comments Roldan.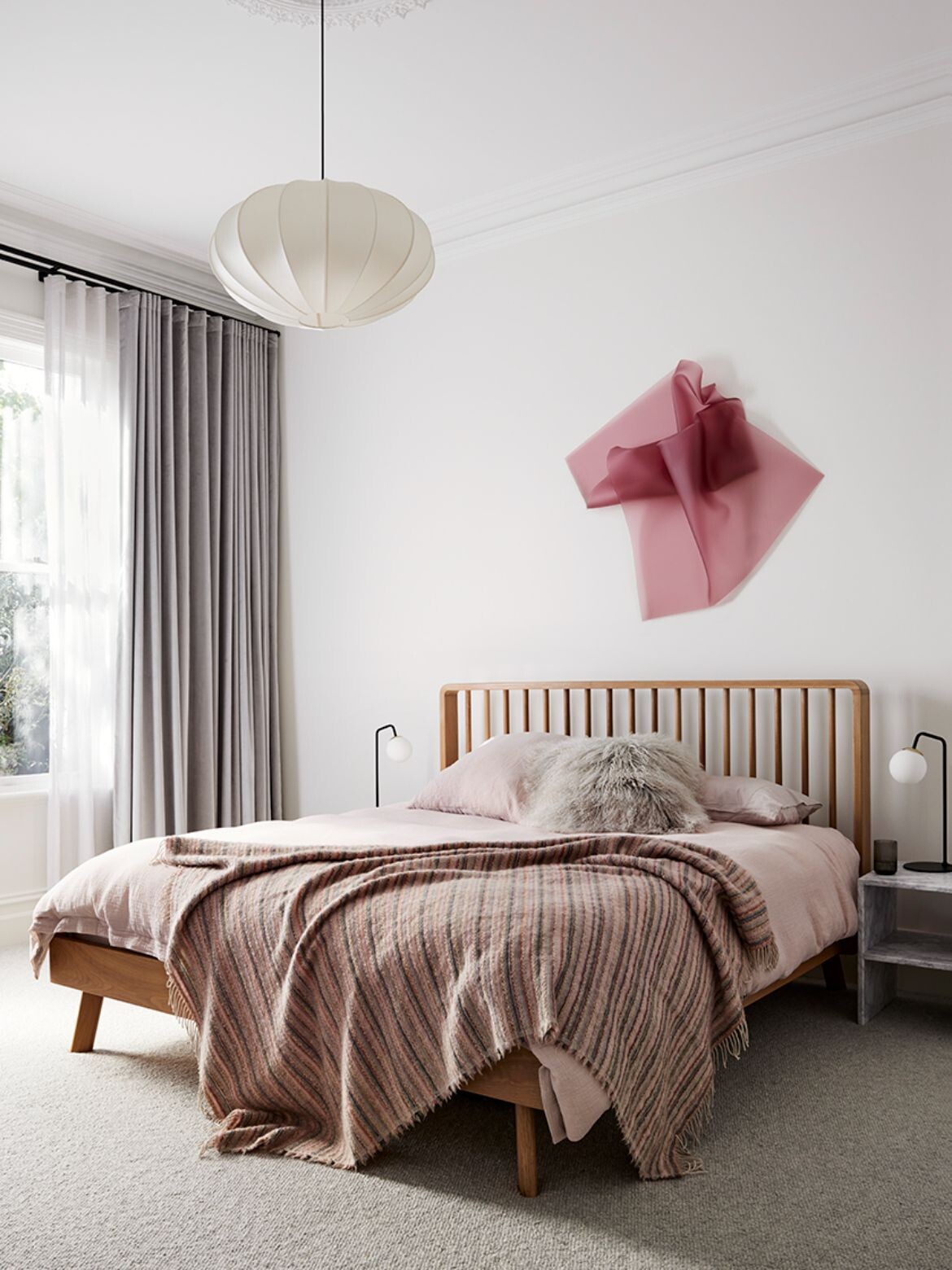 Project details
Architecture  and interiors – Keen Architecture
Furniture Curation and styling – Studio Esar
Photography – Tess Kelly
Builder – Tricastle Construction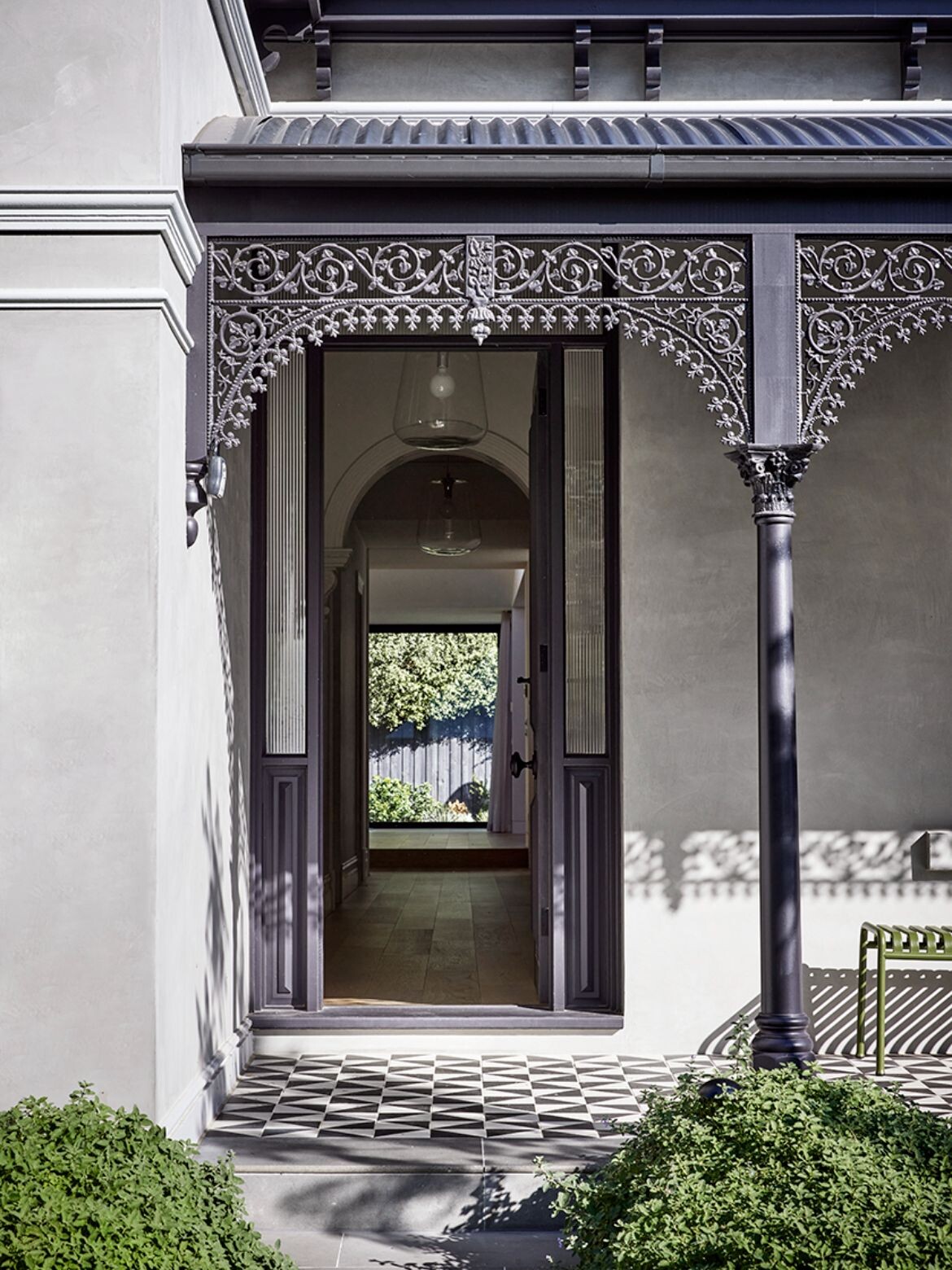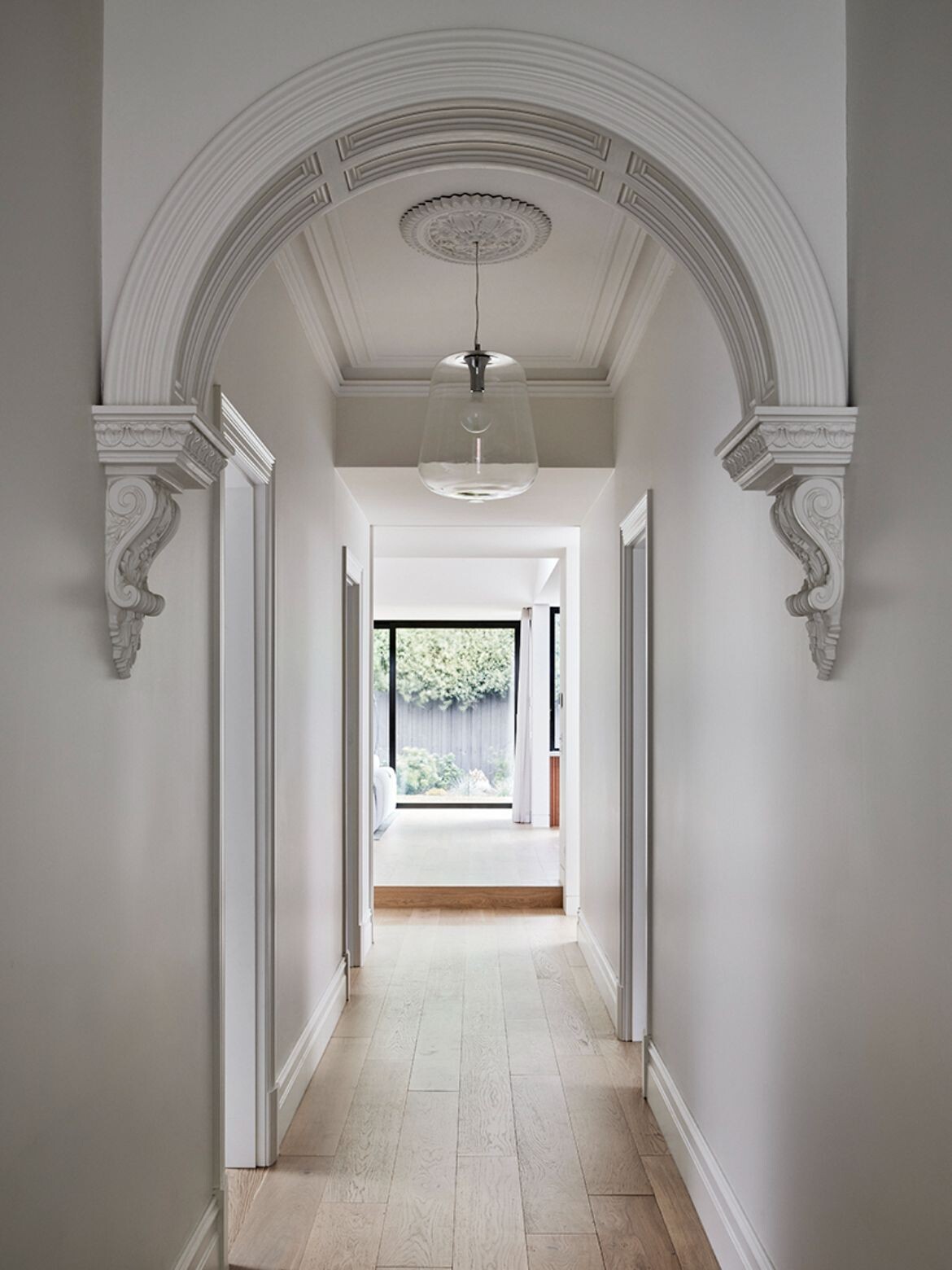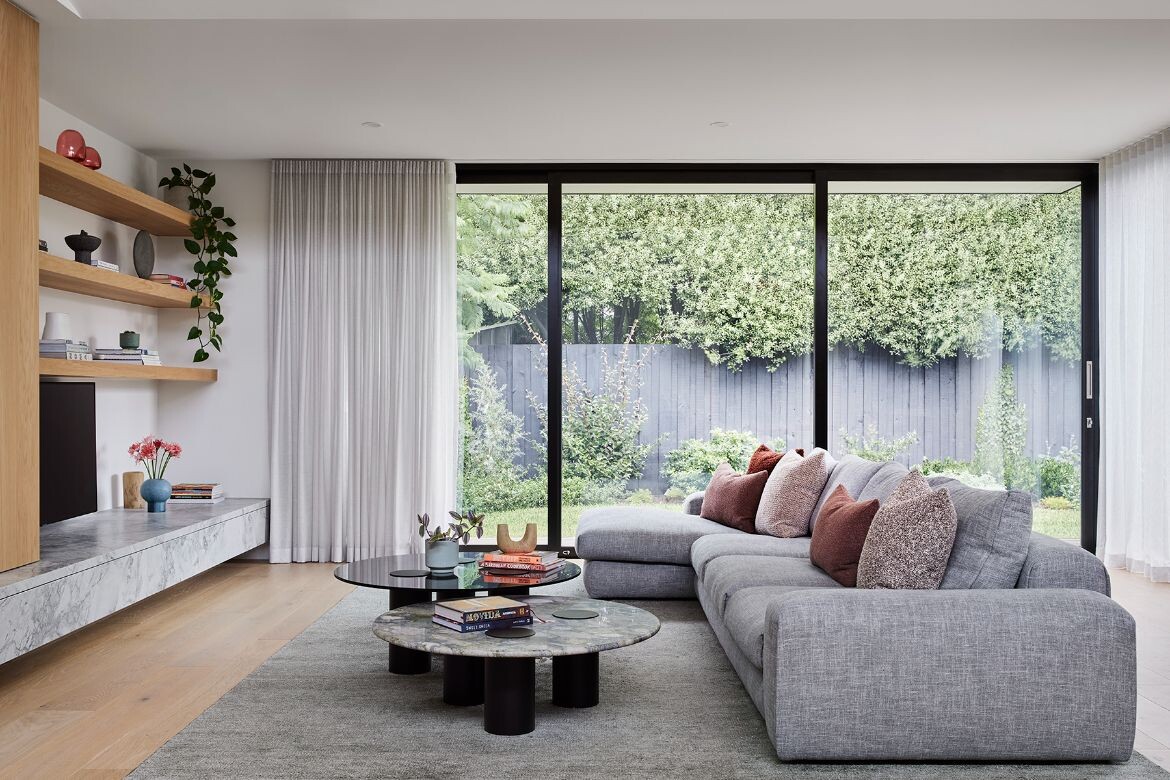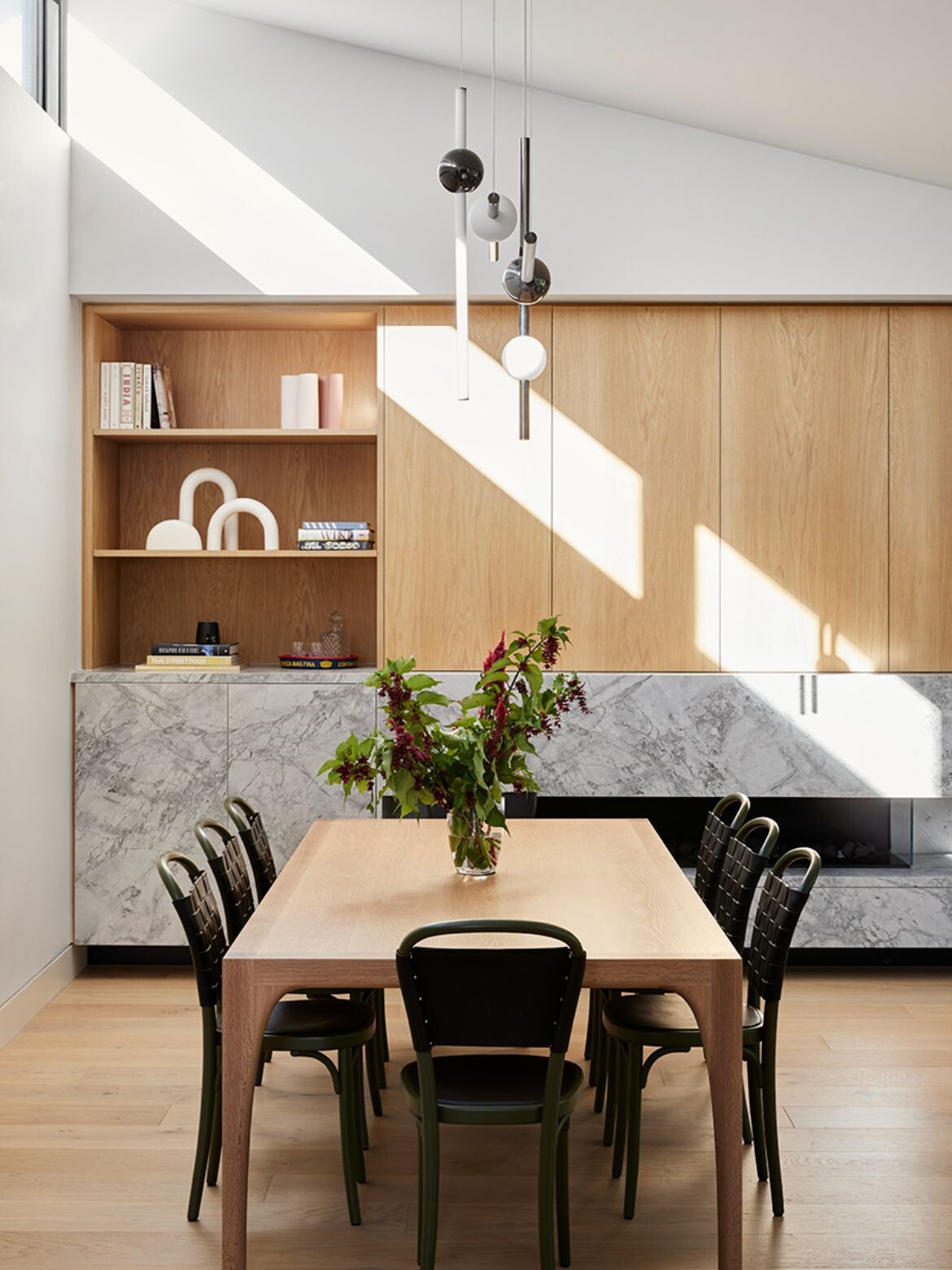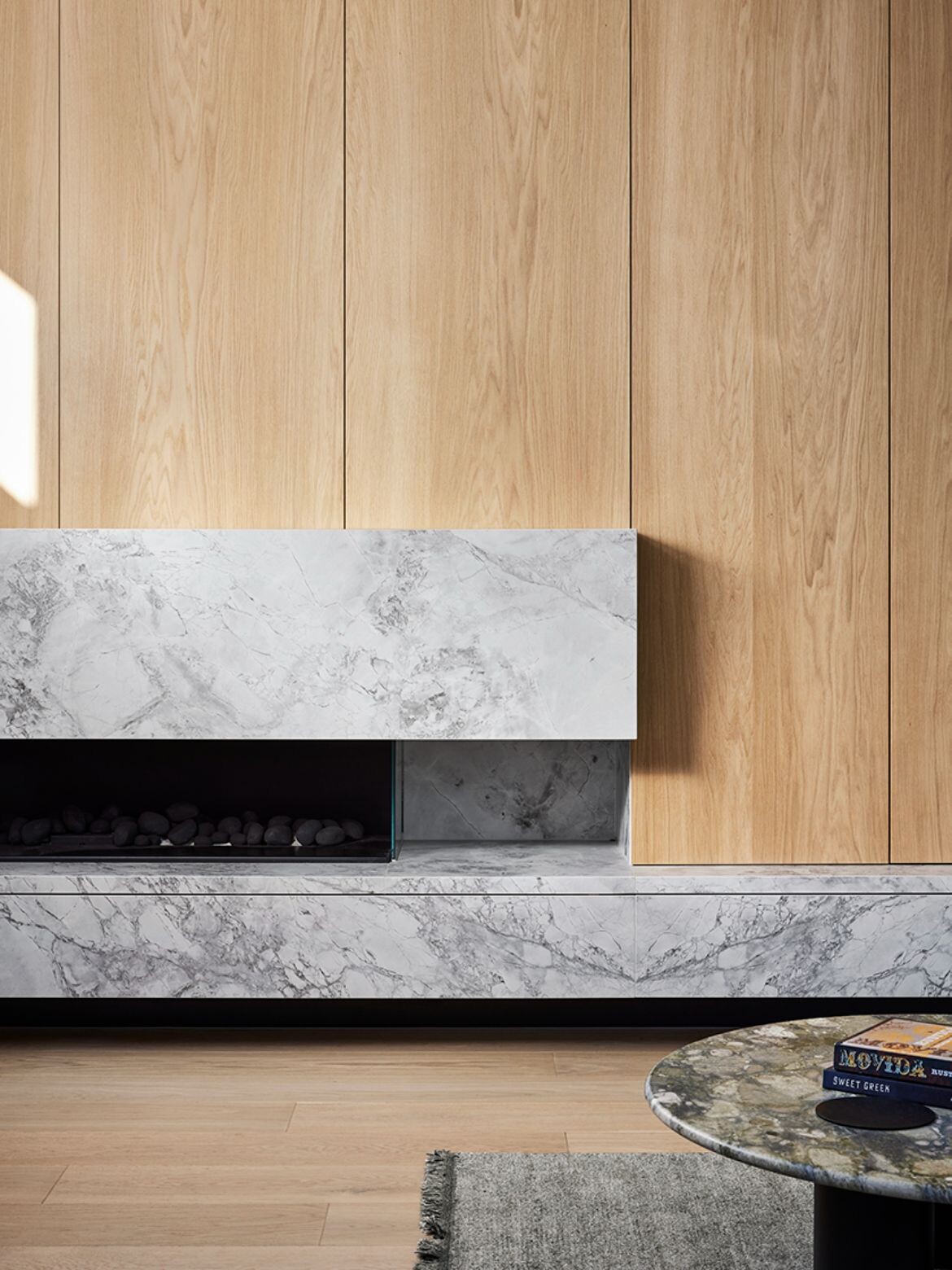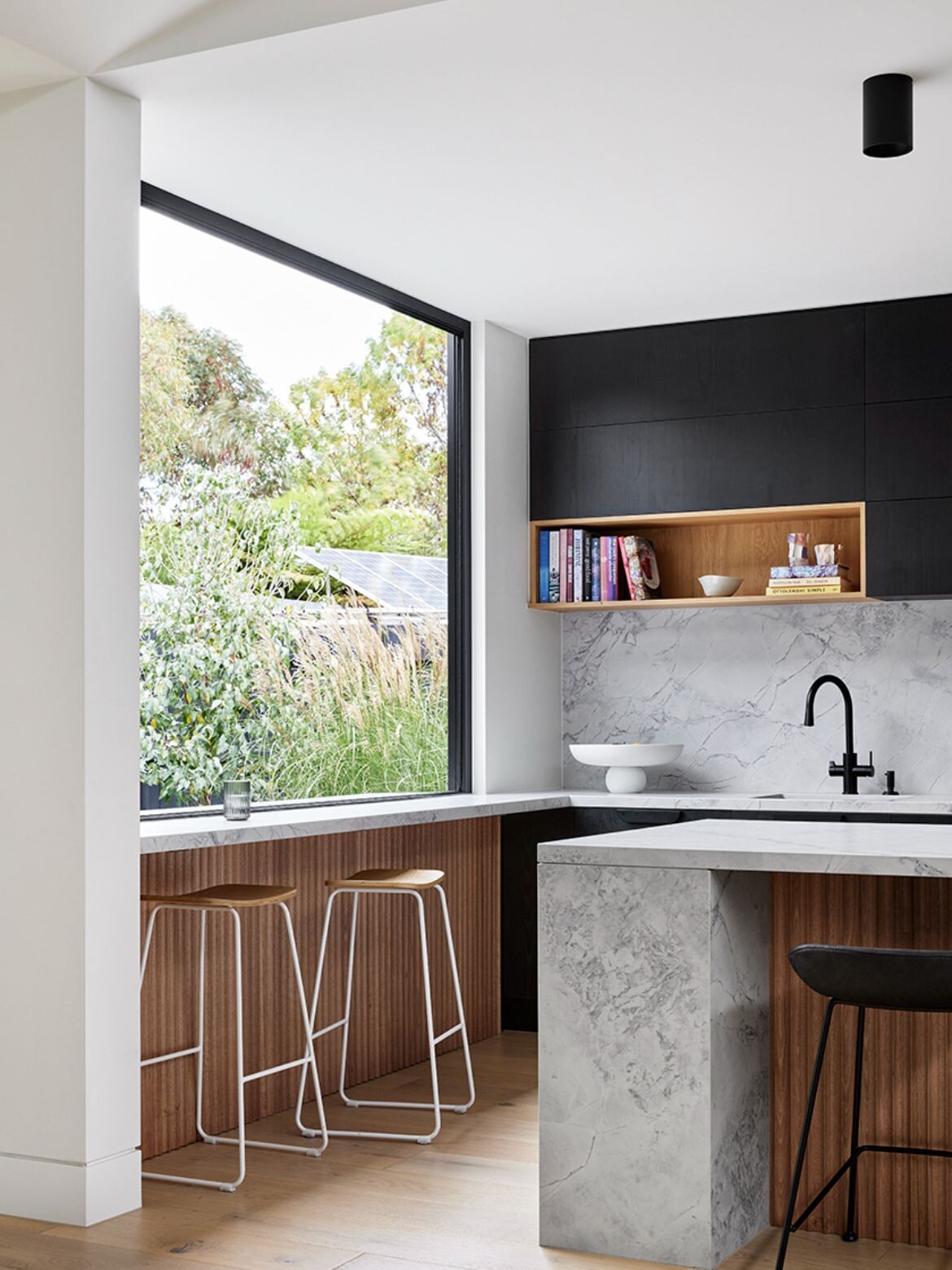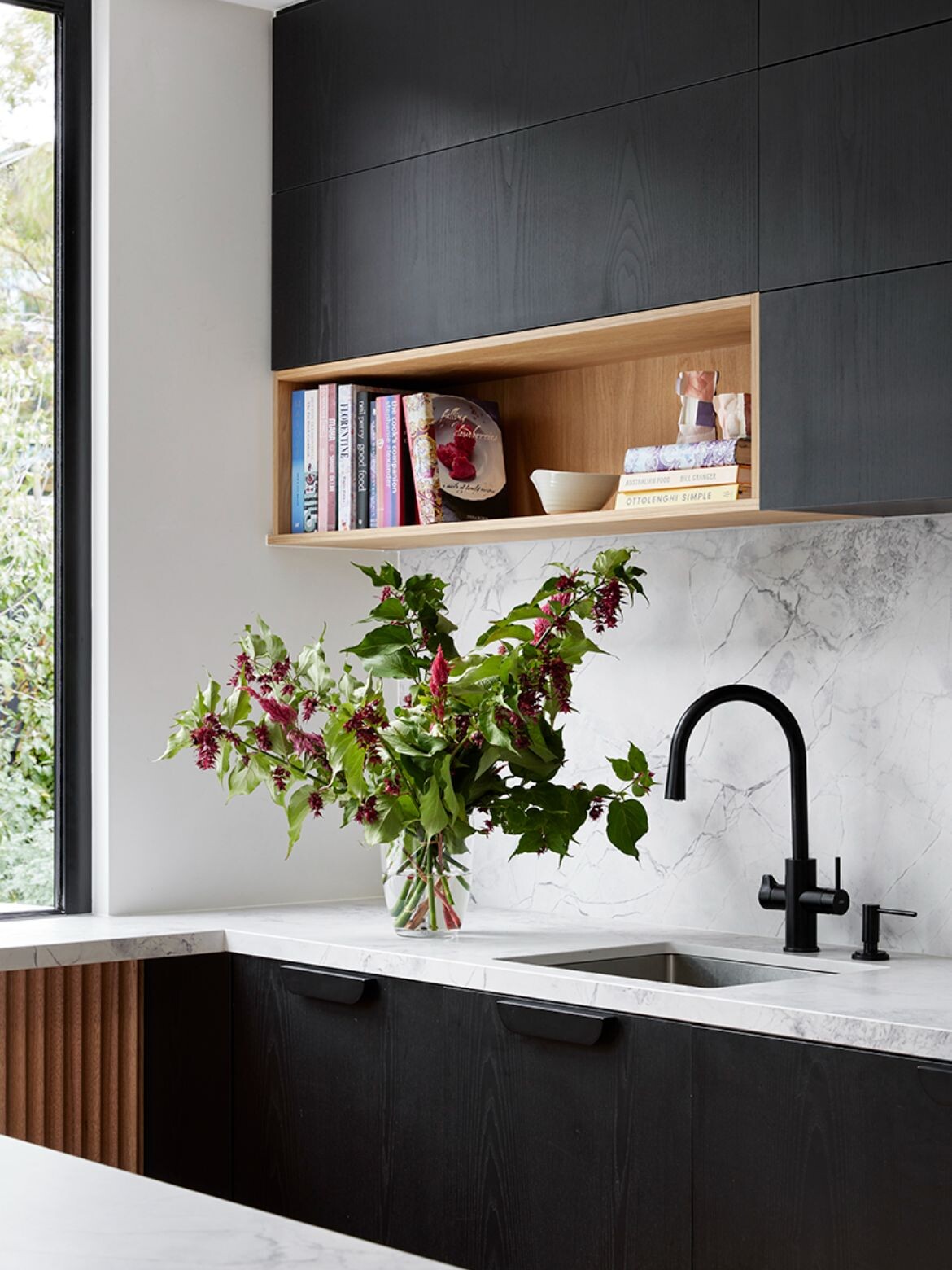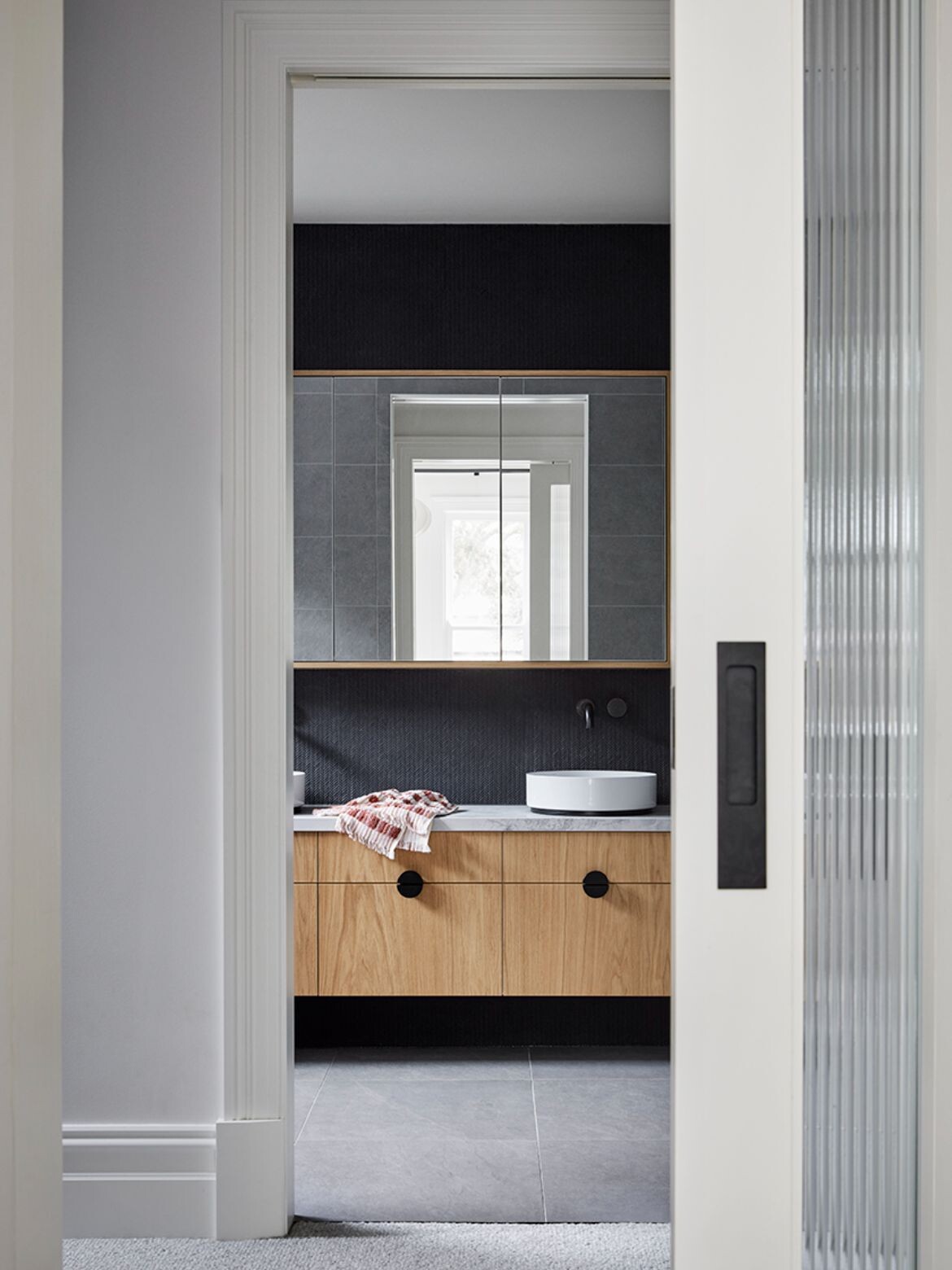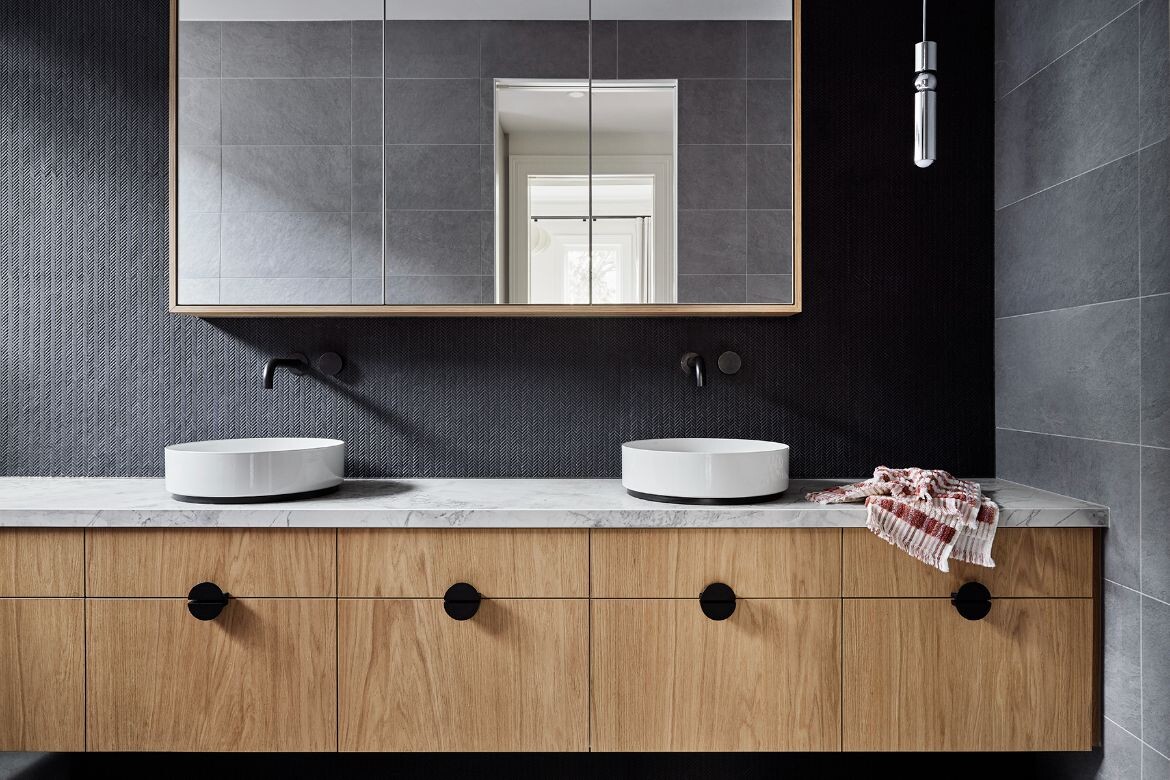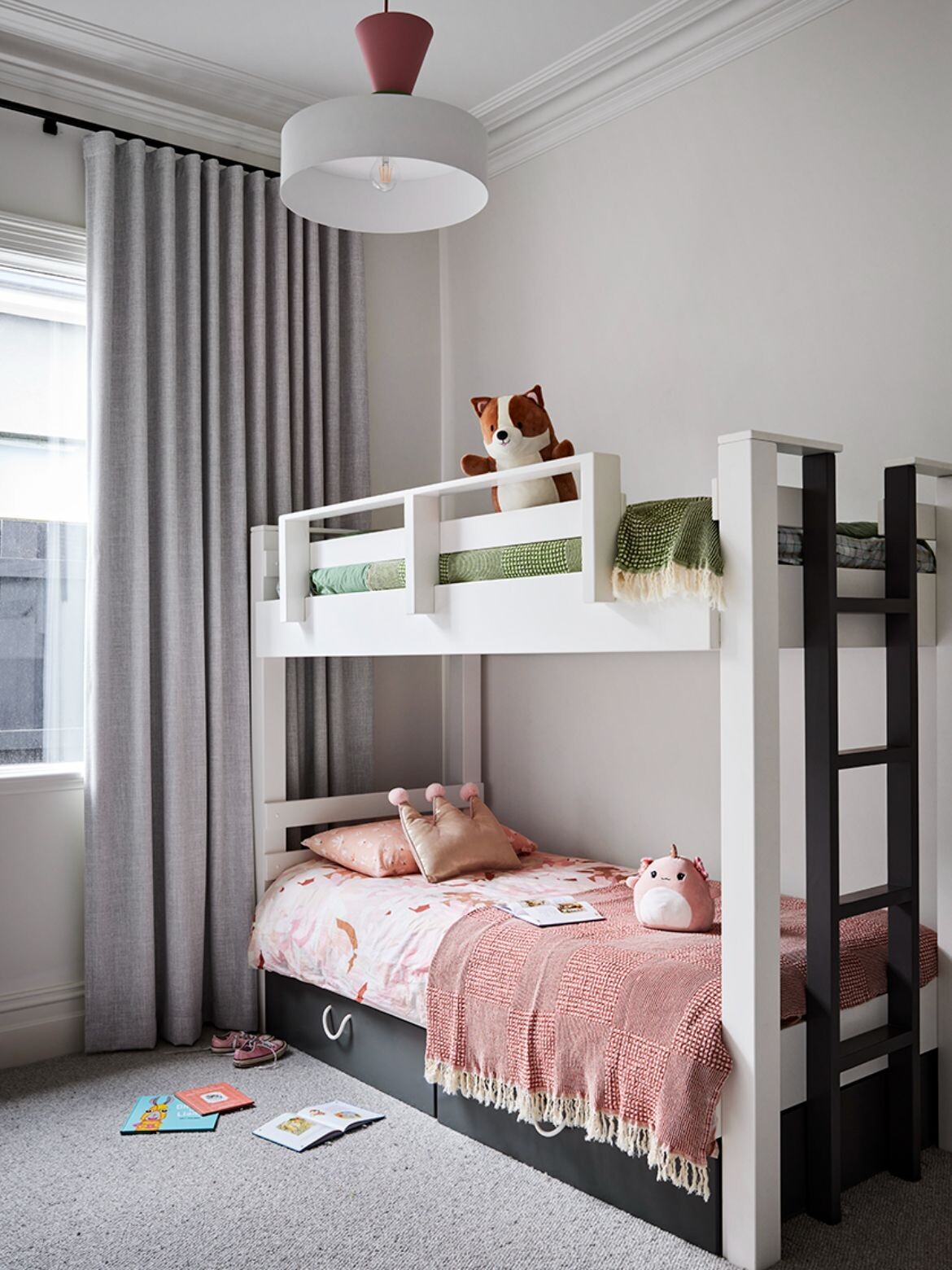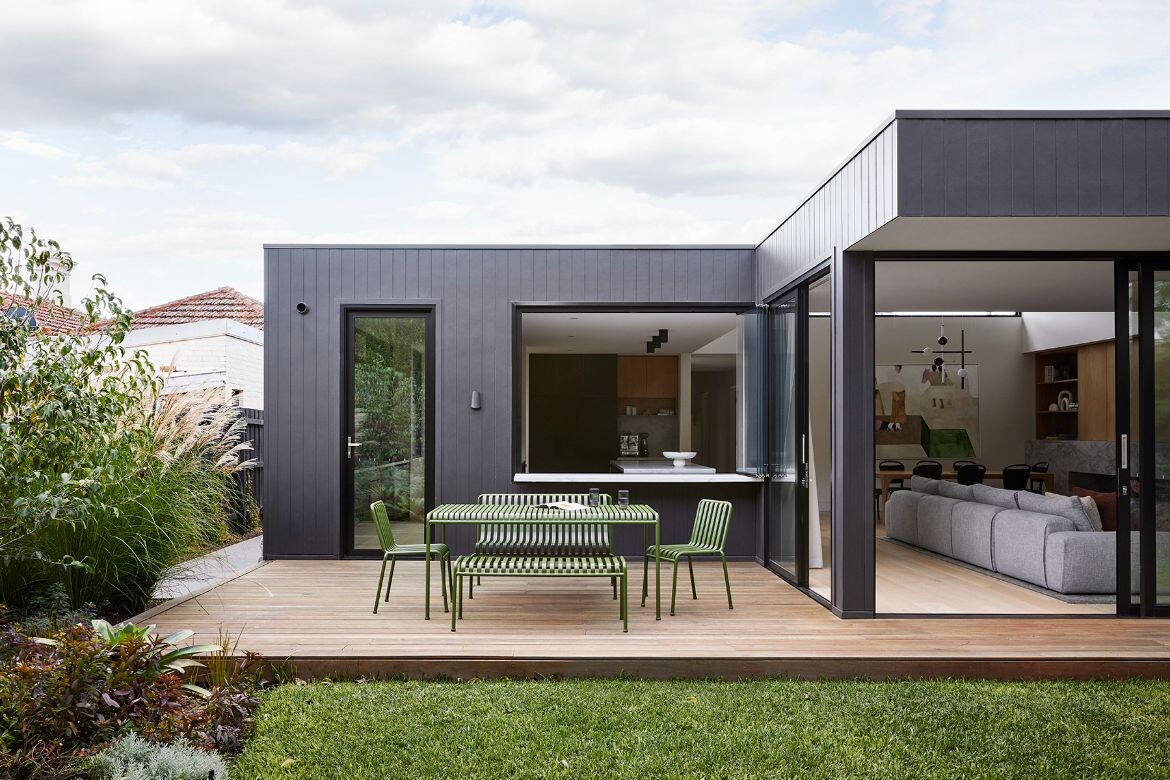 We think you might also like to read about a cottage that steps you back in time.
---