Exoskeleton House's owners – a creatively inclined couple with a sizable guitar collection, a love for cooking and entertaining, and two curious young children – purchased the generous property on the south coast of New South Wales a number of years ago. With the intention of adapting it to suit their needs as a young family, they sought a local practice that would understand the site conditions, and resulting requirements: enter Studio Takt.
In their initial brief, the clients approached the regional New South Wales-based practice, with a need for a strategic plan for the site. The scope for that strategic plan was a very broad alterations and additions brief, complete with the addition of a studio space; car parking space; an additional bedroom; a reconfigured living room; and better circulation throughout the house. The possibility of an entirely new build even got a mention.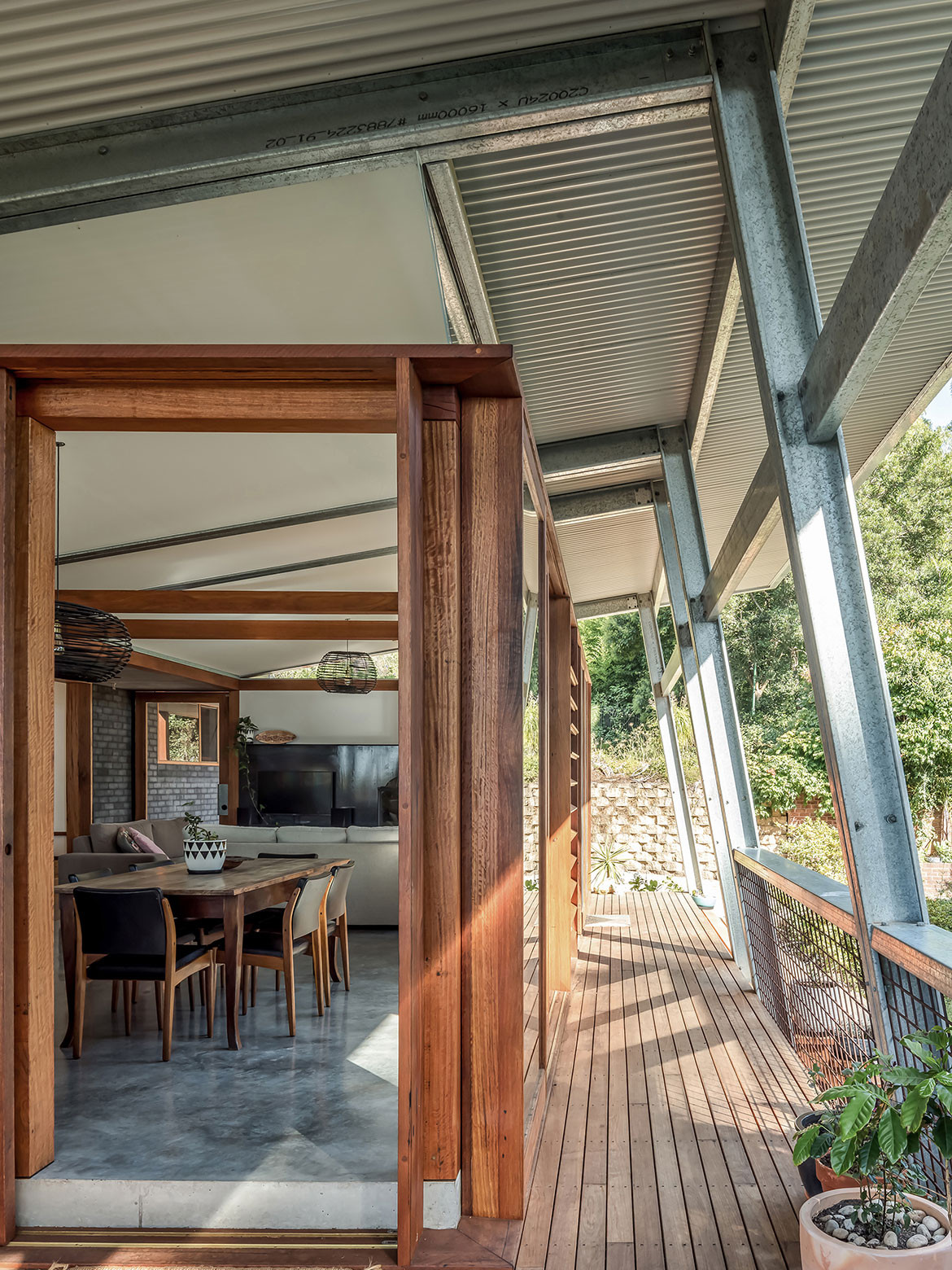 Studio Takt's intuitive response however was not to demolish and rebuild, but rather to seek an inherently more sustainable solution to adapting the existing building to suit new ways of living. "Very early on it was decided that although the existing house lacked northern light and felt dark and cramped, it still had great bones that should be retained and revived," say Brent Dunn and Katharina Hendel of Studio Takt.
"Very early on it was decided that the existing house should be retained and revived."
From there, the original brief was turned on its head. Scratching the concept of adding a bedroom, and instead reimagining the existing brick structure as a private retreat housing the residence's intimate spaces, and proposing a new living pavilion extending out to face north. The new addition effectively (and cost efficiently) opens Exoskeleton House up to embrace the northern light, connecting it to the serene surrounds of the Illawarra escarpment.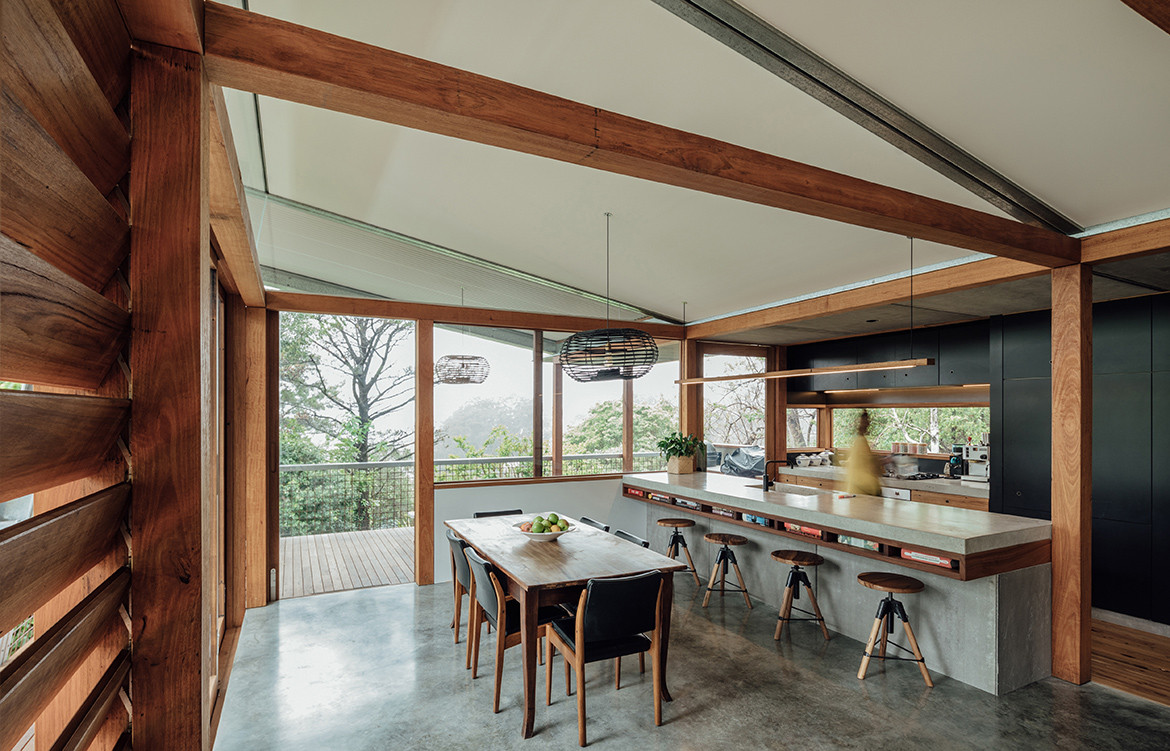 The robust structure of the new pavilion comprises of timber enclosed with steel; tough on the exterior, yet warmer closer to its core. Exoskeletal steel members protrude up and out, reminiscent of iconic Australian modernist architect Glenn Murcutt's Simpson-Lee House, to support an expansive roof, lifted to address the escarpment.
Beneath the steel exoskeleton of the house sits a more refined timber frame, enclosing internal spaces and offsetting the otherwise industrial aesthetic. Posts and beams form a grid, augmented to accommodate living functions. The new timber pavilion is structurally independent from its cranked exoskeleton roof, relying unusually on the extended jambs of the door system for its lateral stiffness. The gap between allows for a direct infill of unframed glazing, inviting plentiful views of the sky.
Set amidst the Illawarra landscape, Exoskeleton House's materiality is inherently considerate of its local context. Once dotted with modest cottages and bungalows built from the surplus materials of local steel mills and brick works, the recent uptake in the dense development of larger dwellings has bred discontent for some. In opting to reuse over rebuild, Studio Takt sets an example for sustainable development that keeps pace with changing was of living, while being sensitive to a place's surrounds. Rather than replacing everything, Exoskeleton House intentionally adds only the missing pieces of the puzzle; an open living space; connection to the landscape; and integration of passive design principles.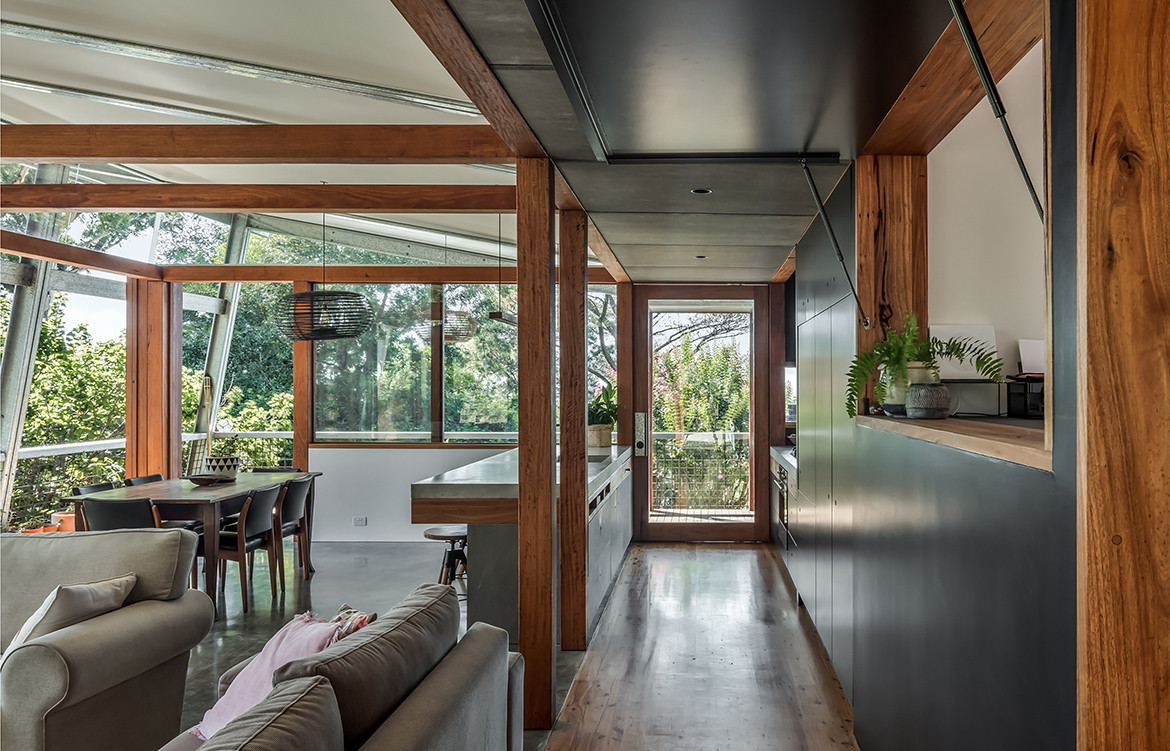 Having lived in their new home for just over a year, Exoskeleton House's young family have settled in with the rhythm of nature. During the winter, the fireplace and the sun-drenched concrete floors make for a cosy, warm atmosphere. Come summertime, cool north-easterly breezes flow organically through the residence. Holidays have seen inter-generational family gatherings spill across the kitchen, over the deck, and into the garden. Exoskeleton House is a true celebration of the life within its walls, and the life outdoors.
Studio Takt
takt.net.au
Photography by Shantanu Starick
Dissection Information
Engineering by Geoffrey Pryke
Construction by Jason Miles
Windows and doors by AHJ
Kitchen and joinery by Jason Miles
Bathroom joinery by Forest Furniture
Tiles from Kalafrana Ceramics Leichhardt
Living room pendants from The Lobster Shack, Wombarra
Saturn Pendant in Aged Brass from Anaesthetic for hall pendants
Wall sconce from One Forty Three
Bowl basin in mid-tone grey from Nood Co.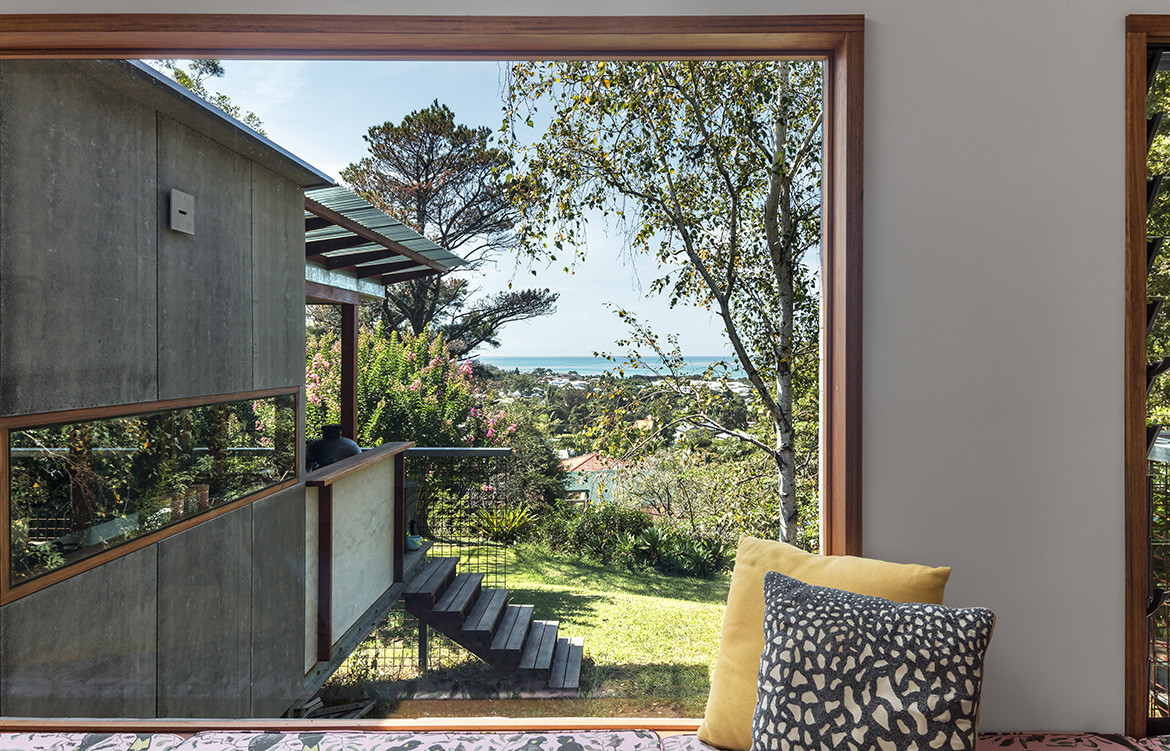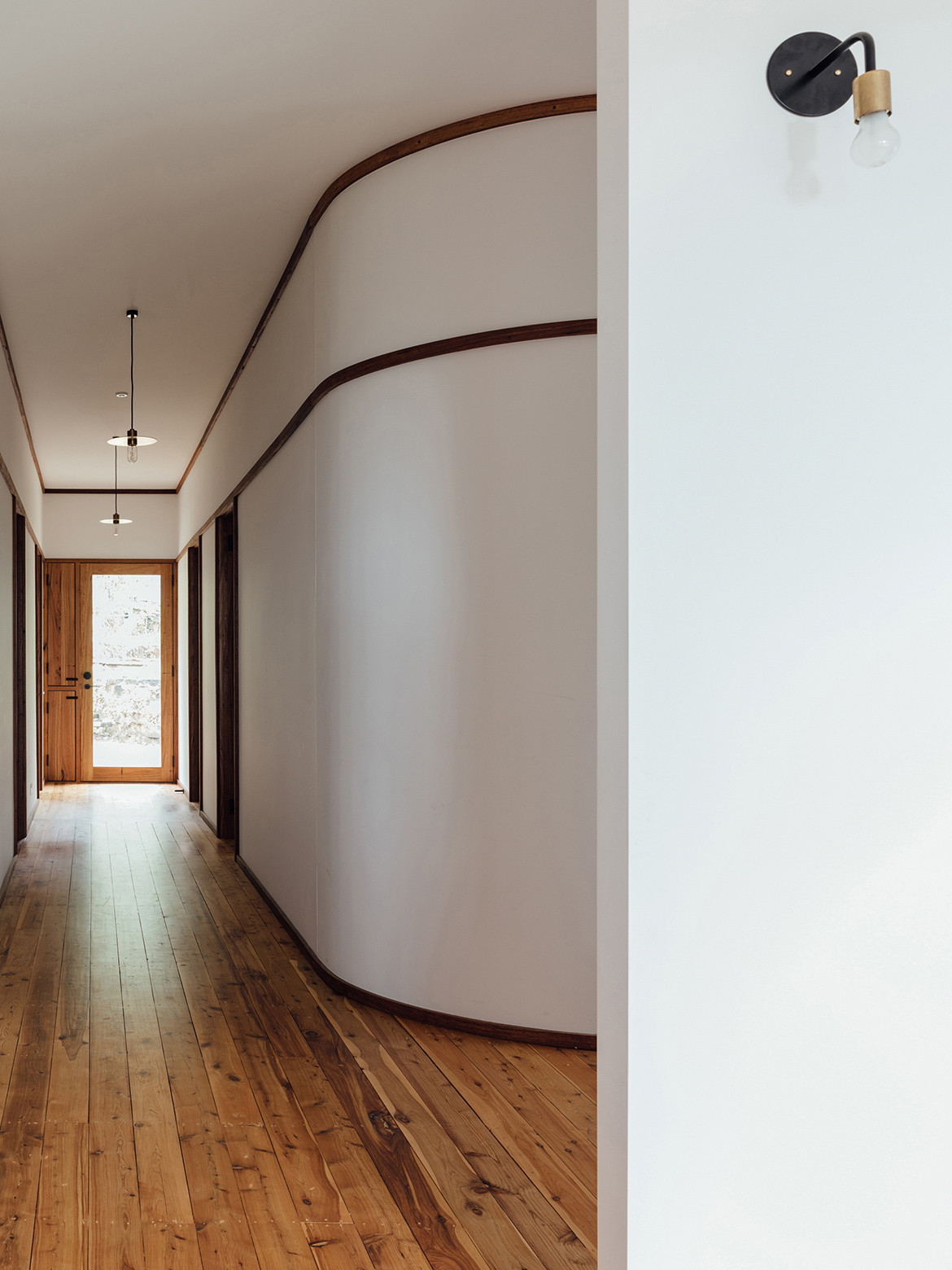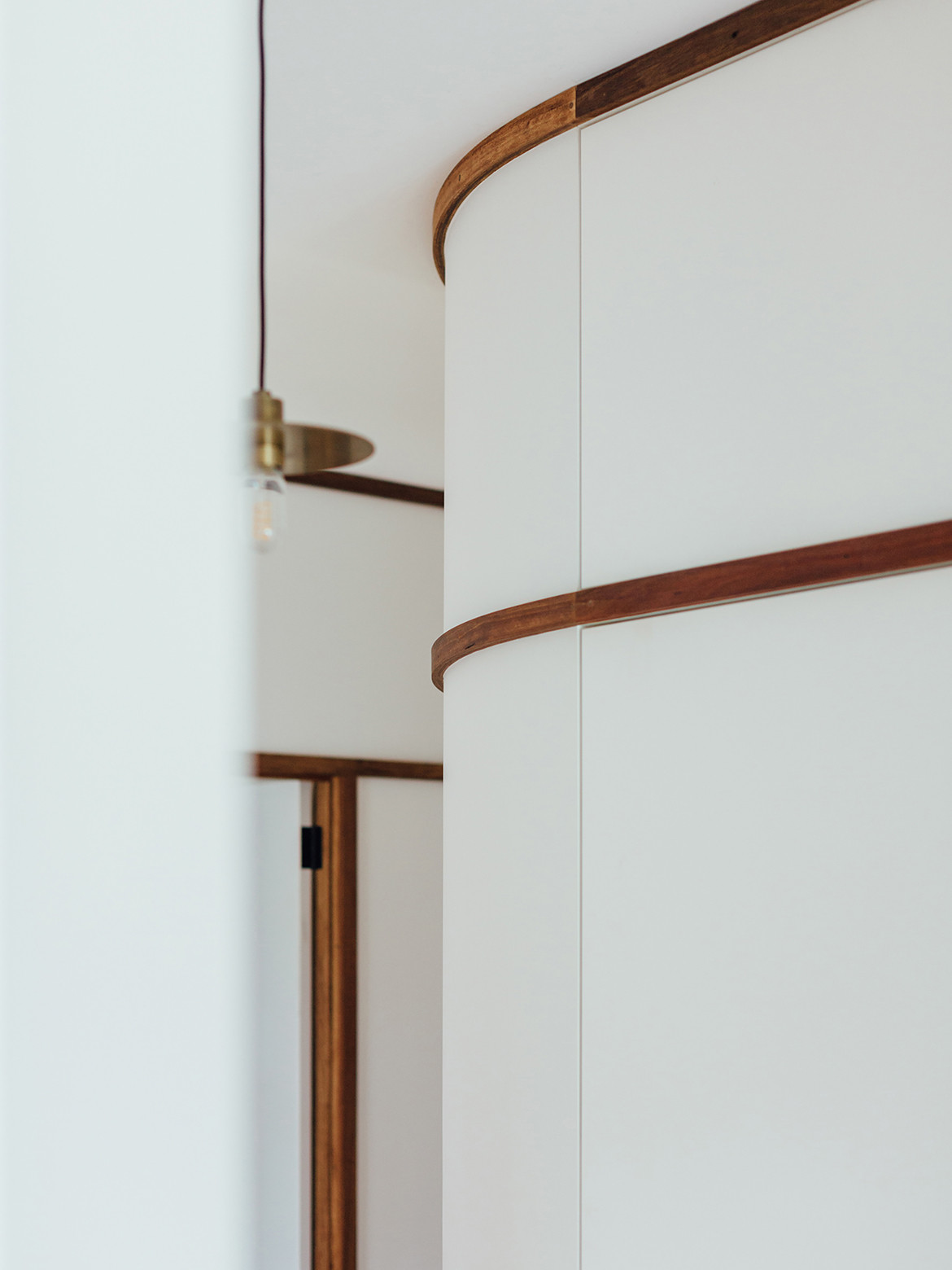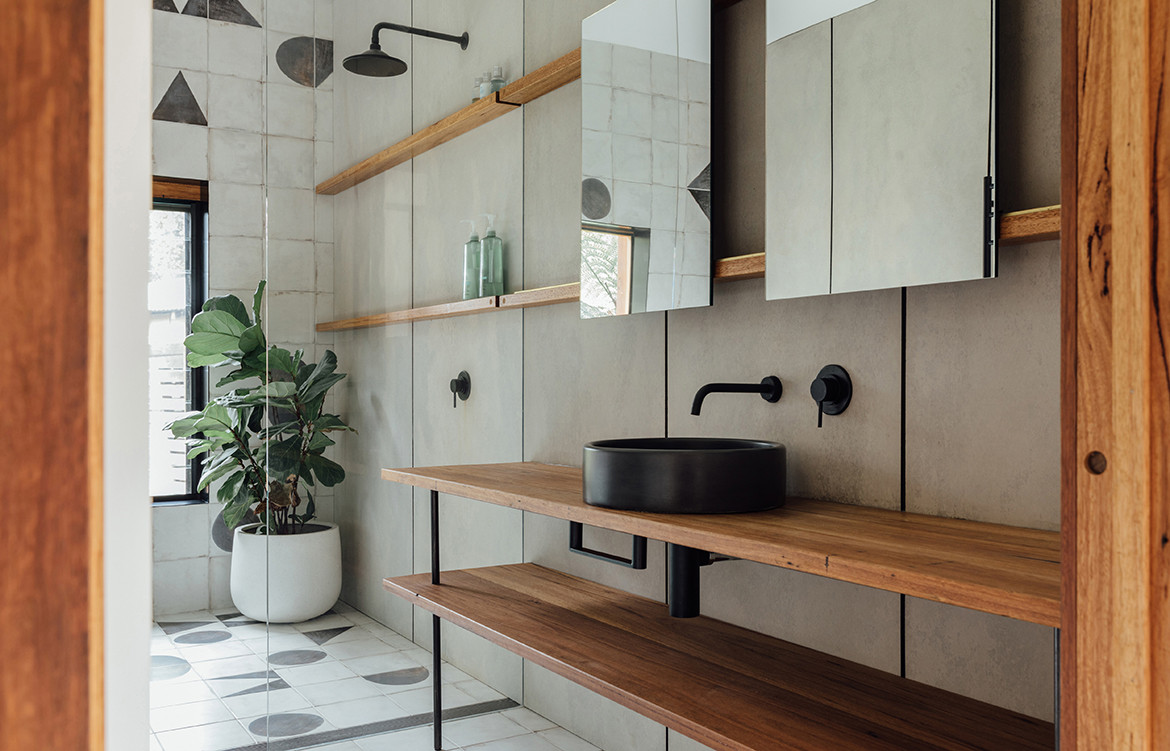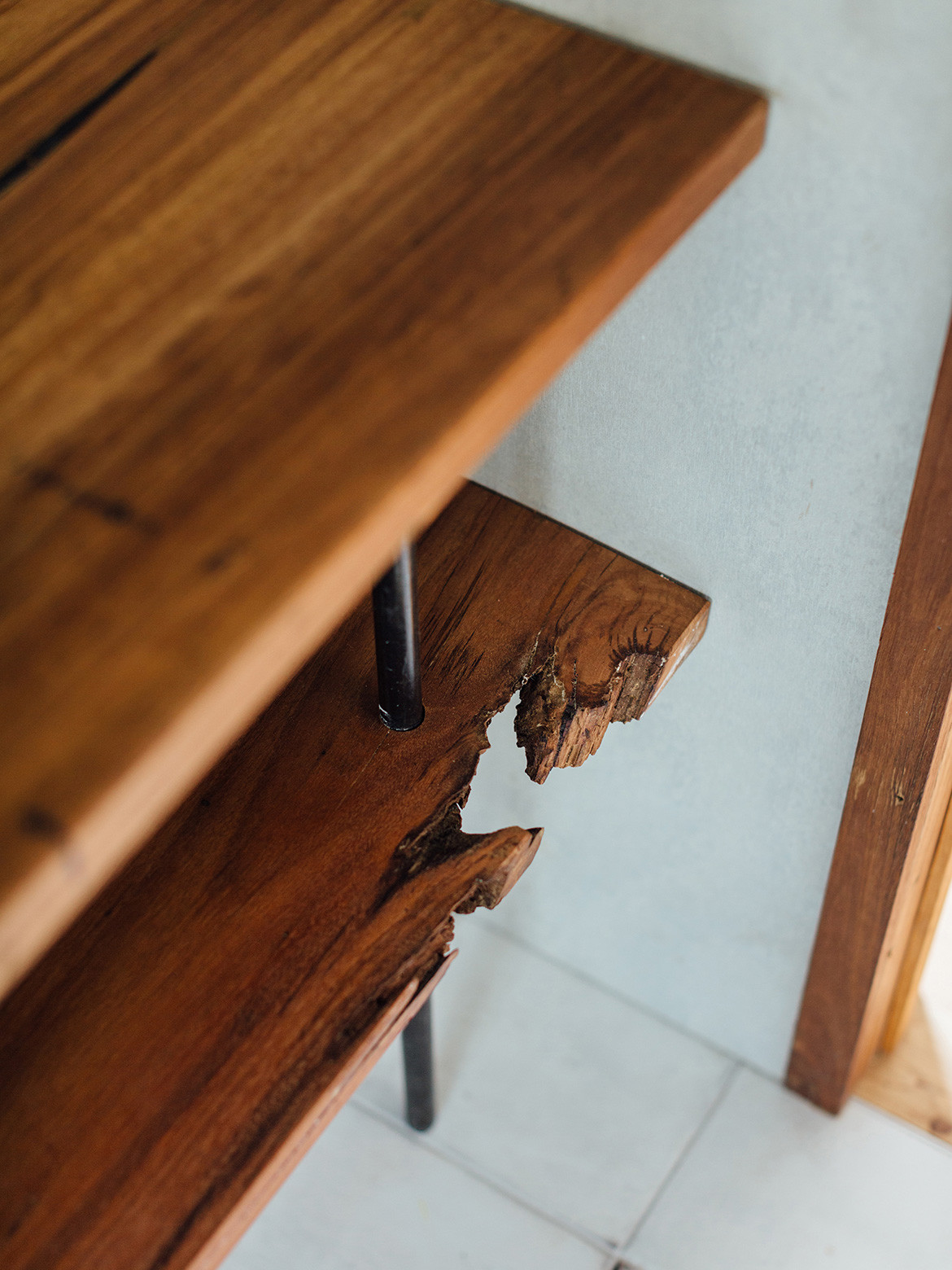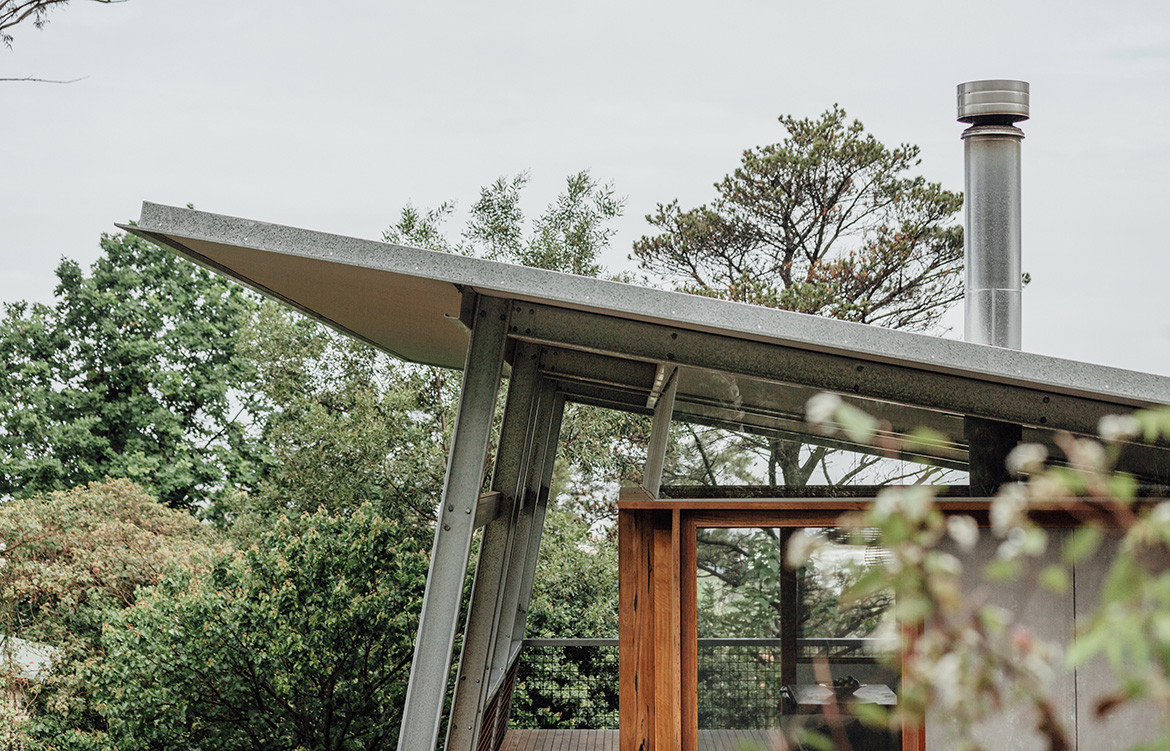 We think you might also like Skyline House by Lachlan Sheperd
---