Airport hotels don't have the best of reputations when it comes to design. However Fox Johnston Architects, which Space Control on the interiors, have combined their efforts to well and truly change such a perception for the recently opened Felix Hotel in Sydney.
Located in Mascot, just a stone's throw away from the Sydney international and domestic airports, Felix Hotel offers 150 rooms that each wholeheartedly embrace the location, albeit with a 1960s, 'golden era of air travel' twist.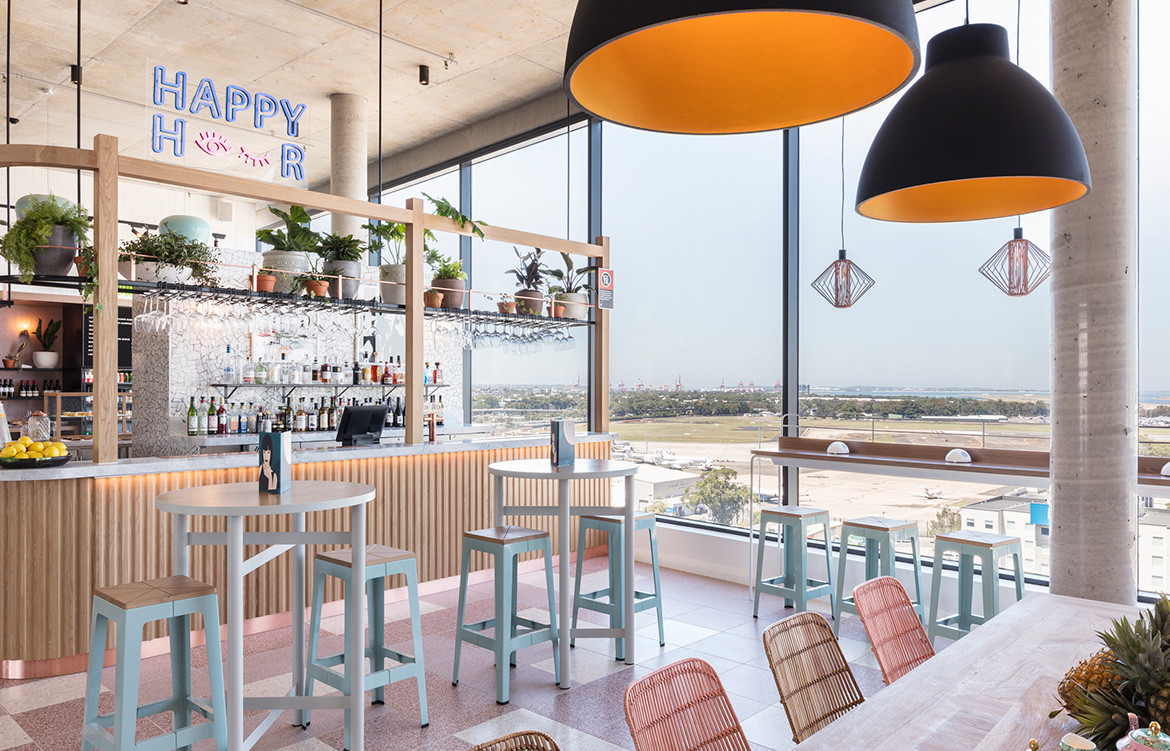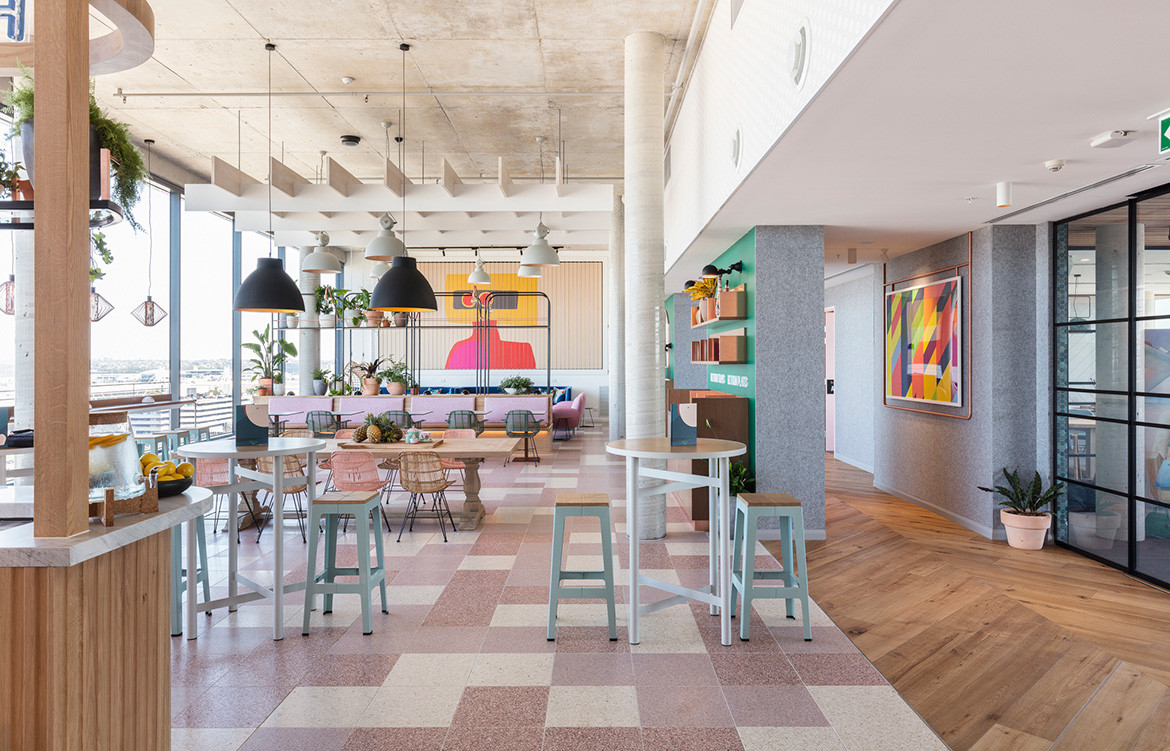 A double-heighted lobby greets travellers upon entry to the building, while to the opposing extreme, a rooftop or 'sky lobby', as it's referred to internally, sits atop the building offering expansive views south across Botany Bay and the airport, and north and east of the city. Conceived as a second place for occupants to socialise, relax or perhaps work as required, the sky lobby benefits from the complementary forces of naturally sun-drenched areas through out the day but also from full height controlled glazing.
Similarly, the suites, marked by colourful mid-century designs and furniture, maximize views of the runway, aeroplane hangars and taxiways, celebrating the locality rather than attempting to disguise it.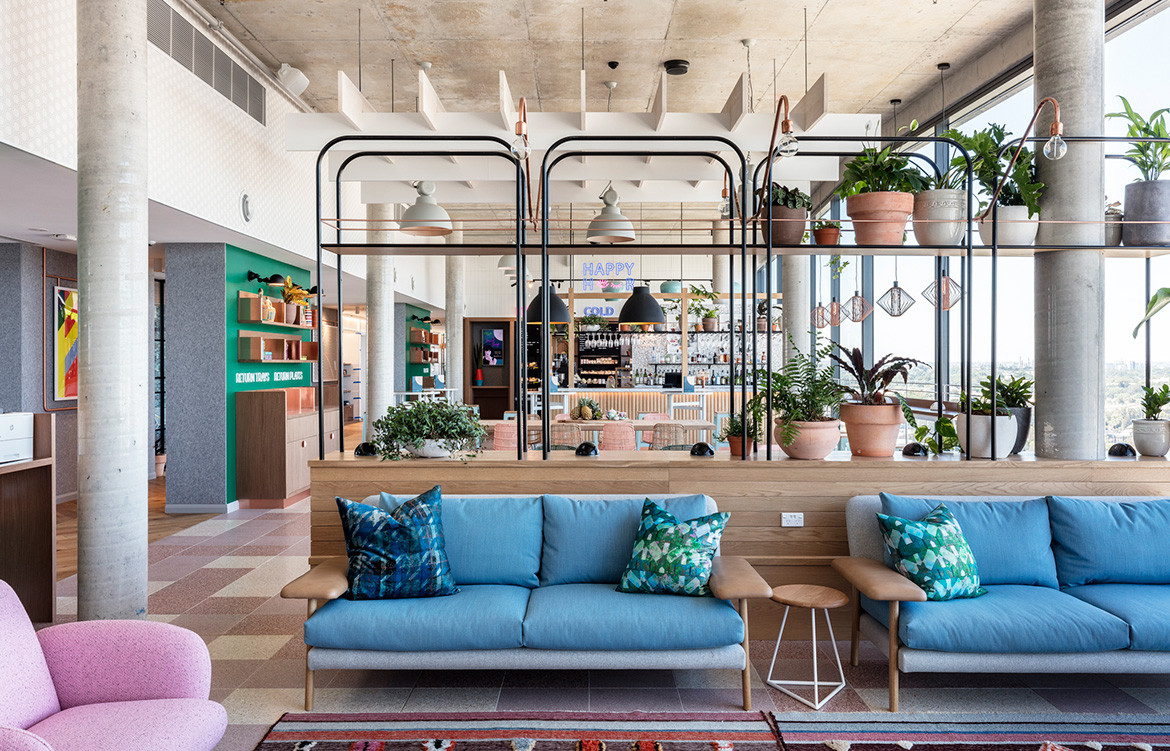 Photography by Brett Boardman
The building façades were carefully considered by Fox Johnston Architects in relation to the passive solar and ventilation principles of building orientation. In particular, heat build up on the west and north sides, and heat loss on the southern side, has been mitigated in the form of sun shading devices, double glazing and low-E glass.
So for a room like no other, in a location heralding convenience like few others, Felix Hotel in Mascot might just tip the game.
Fox Johnston Architects
foxjohnston.com.au
Space Control
spacecontrol.com.au
Felix Hotel Sydney
felixhotel.com.au
Photography by Tom Ferguson unless otherwise stated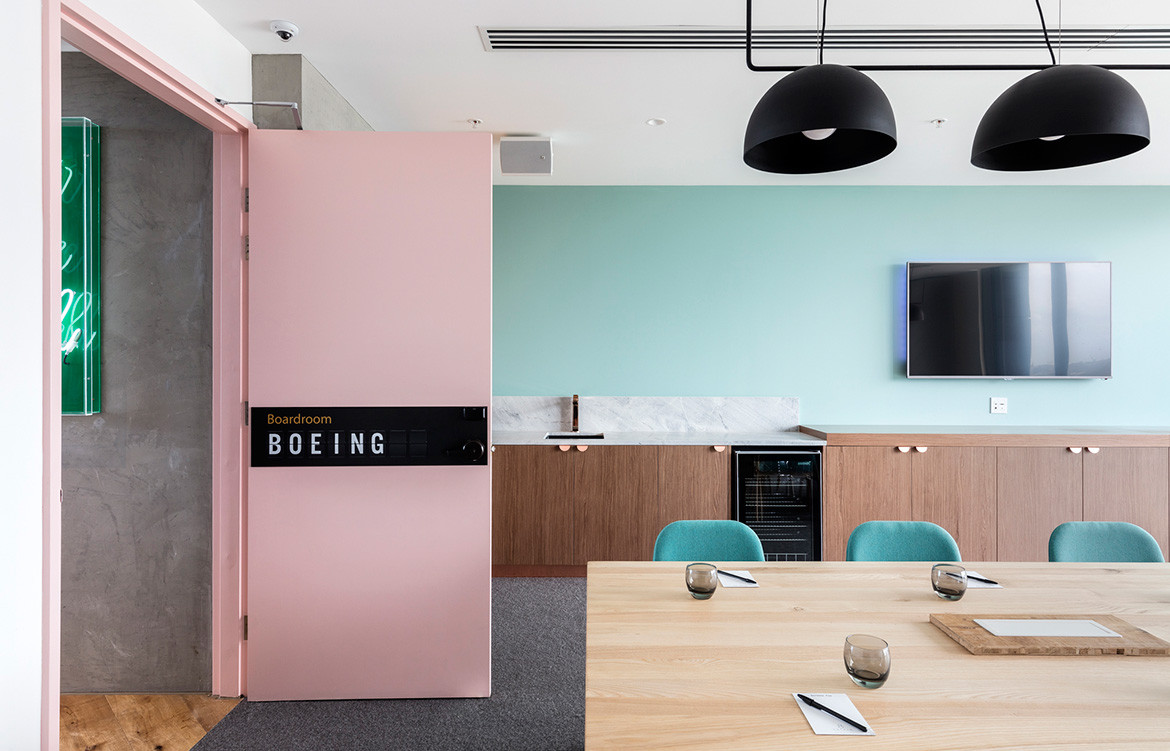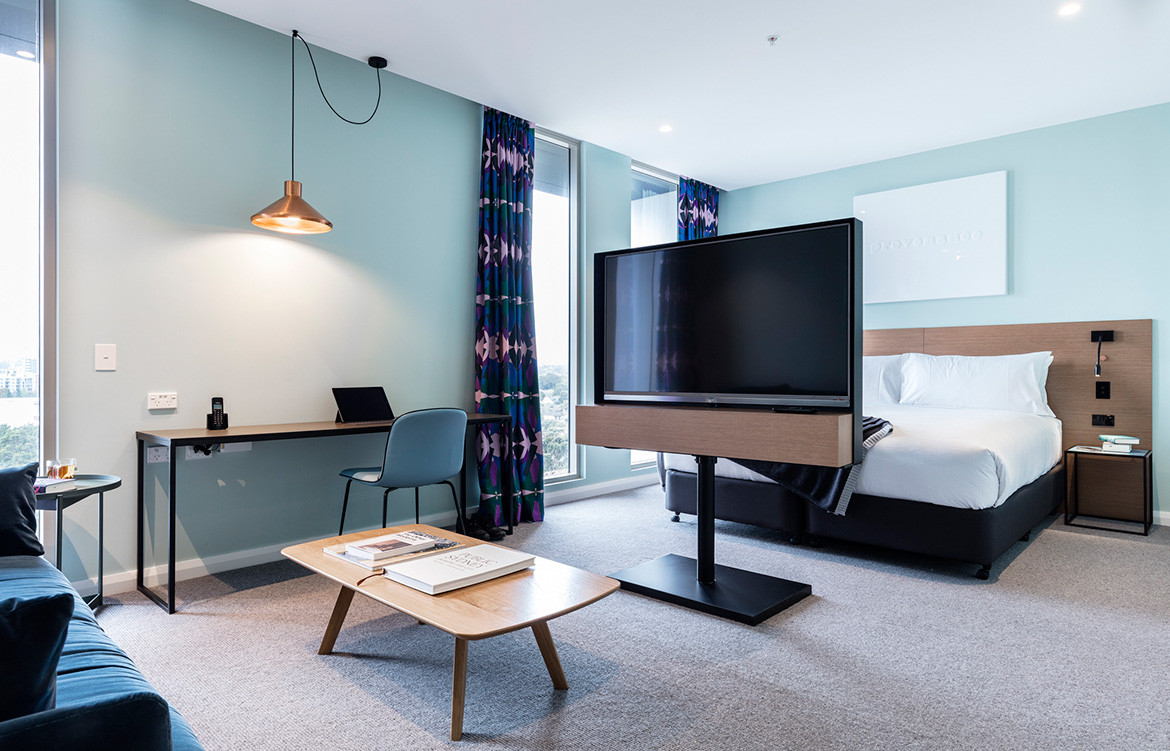 Photography by Brett Boardman
We think you might also like The Collectionist Hotel by Amber Road, Pattern Studio, Willis Sheargold and The World is Round 
---