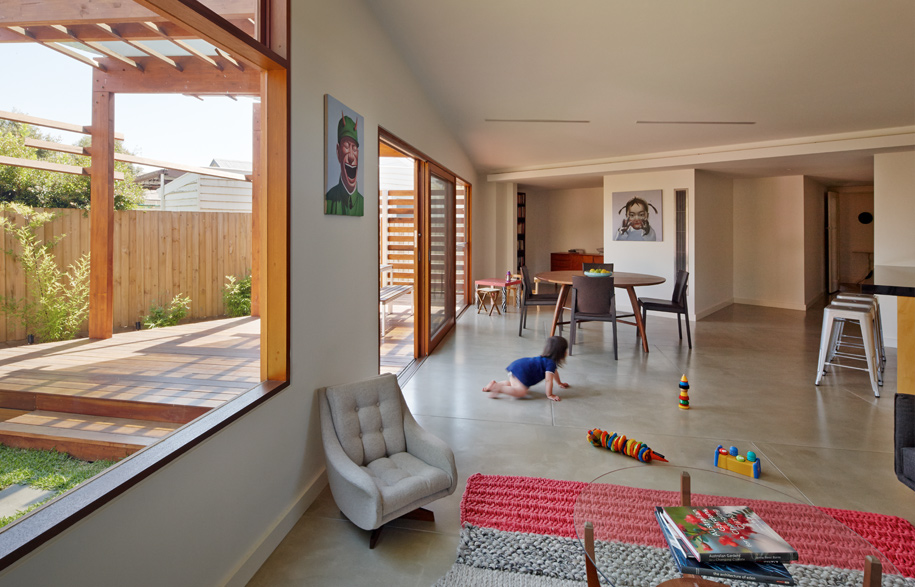 As the family expanded, the Hegartys wanted to stay put and build on the suburban home they had already created, rather than pack up and move to a new house. Their request to keep the backyard Fig tree then, sounds challenging, even unrealistic. But Windust Architects have made it work, accommodating both the family and the special tree. The result is a space that is practical and 'robust', as the family wanted, but also unique with its decidedly Japanese feel.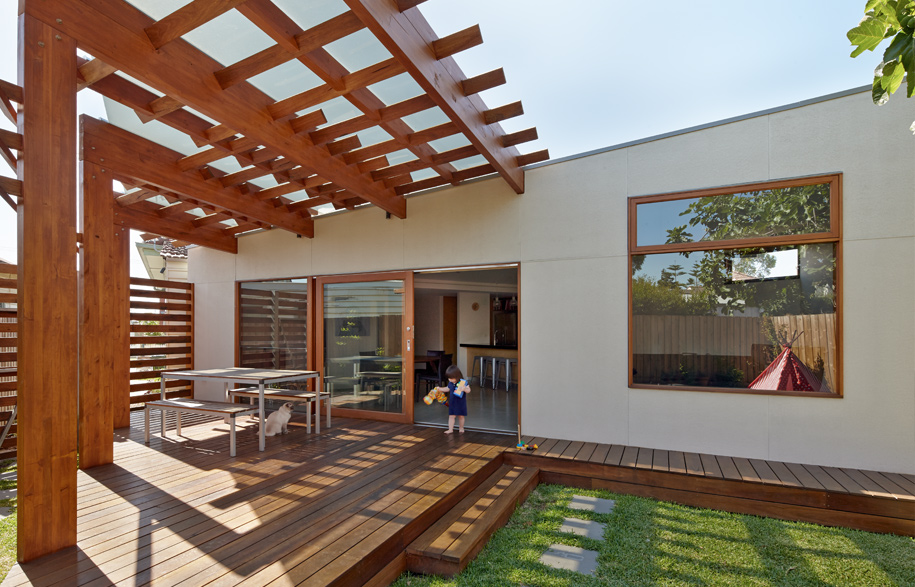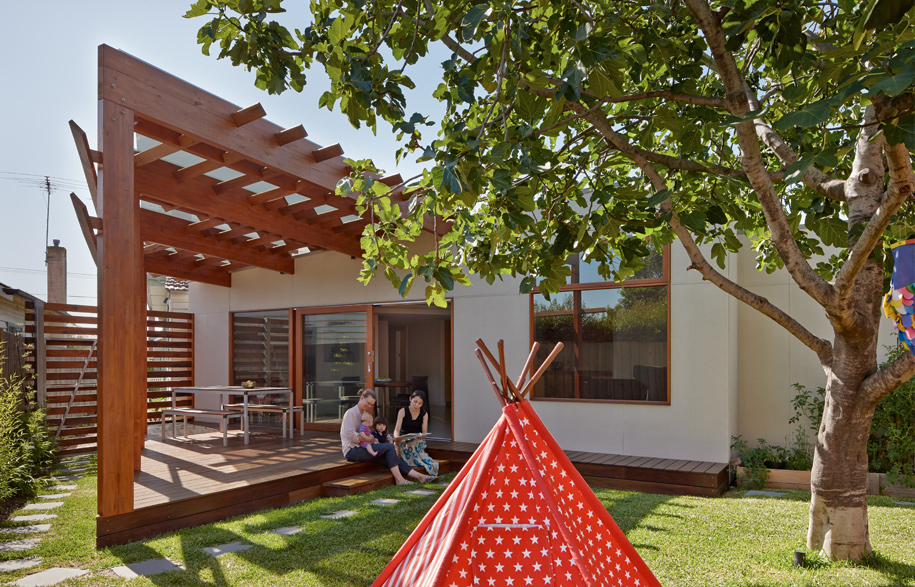 Taking shape from the rear of the weatherboard house, Windust Architects extended the space out in angles – which meant the tree could stay, and which also achieved a northern aspect. The polished cement floor sheeting i the extension highlights the angles of the extension, leading from the living area to the Spotted Gum deck and 'outdoor room'. As well as adding a new kitchen, bathroom, ensuite, dining and living room, the brief included this outdoor space so as to create a strong connection between indoor and outdoor areas. The family wanted room to "cook, work, play and come together at the end of each day," and central to that was this outside area.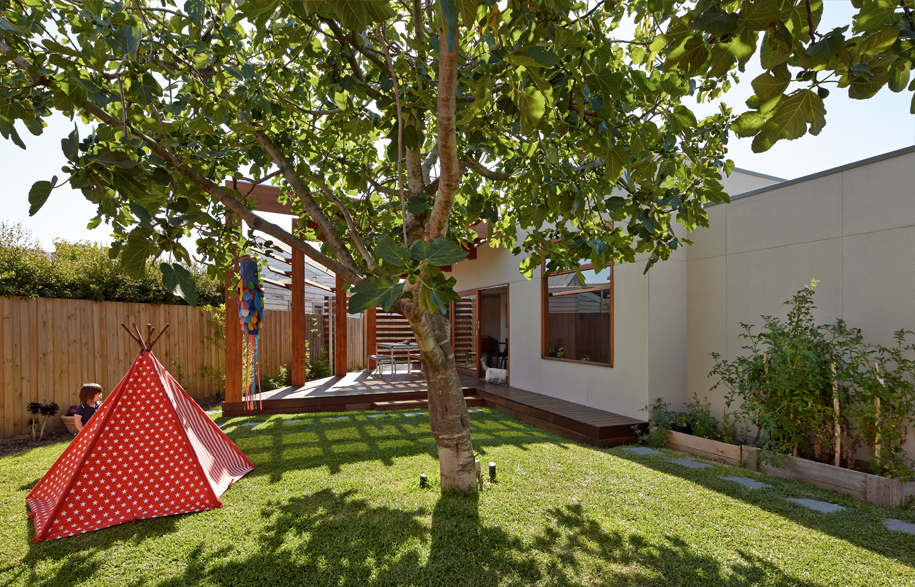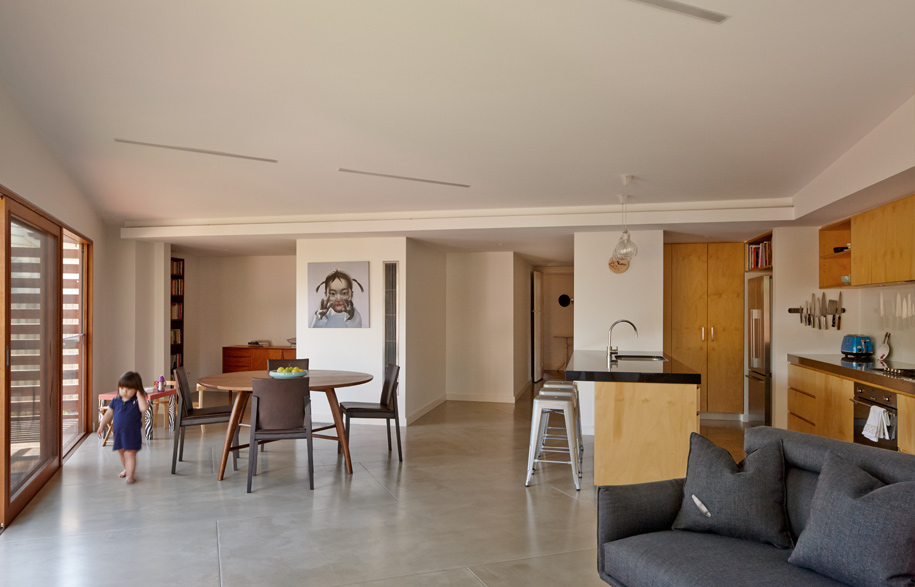 The introduction of an 'engawa' – a traditional Japanese deck or "a floor extension at one side of a house, usually facing a yard or garden and serving as passageway and sitting space" – was perfect. The Japanese-style verandah acts as an in-between space, to sit, play, and importantly blur the lines between in and out.
Not only does the space flow in a practical sense, the inclusion of a large picture book window in the façade at the end of the corridor lets you see directly out to the Fig, making a "strong visual connection" to the tree – and outside more generally – from the interior.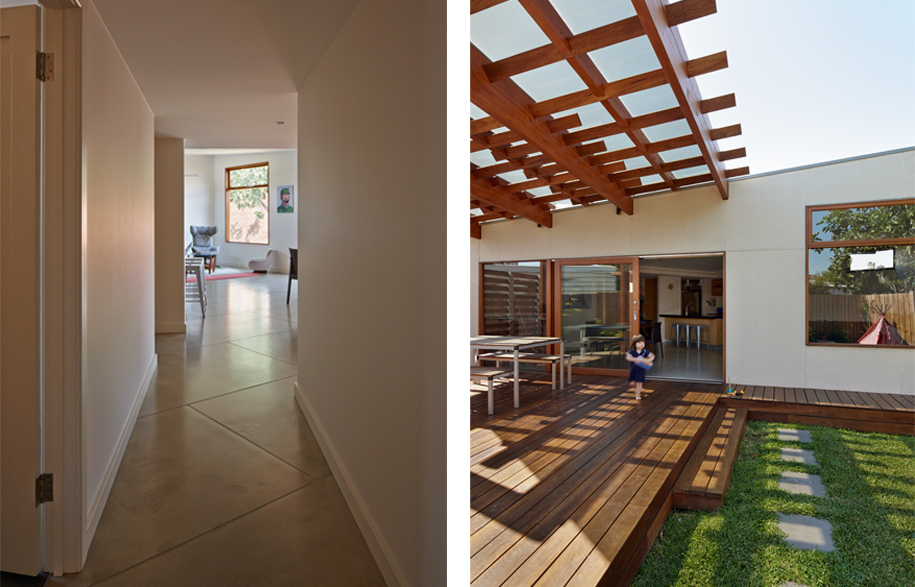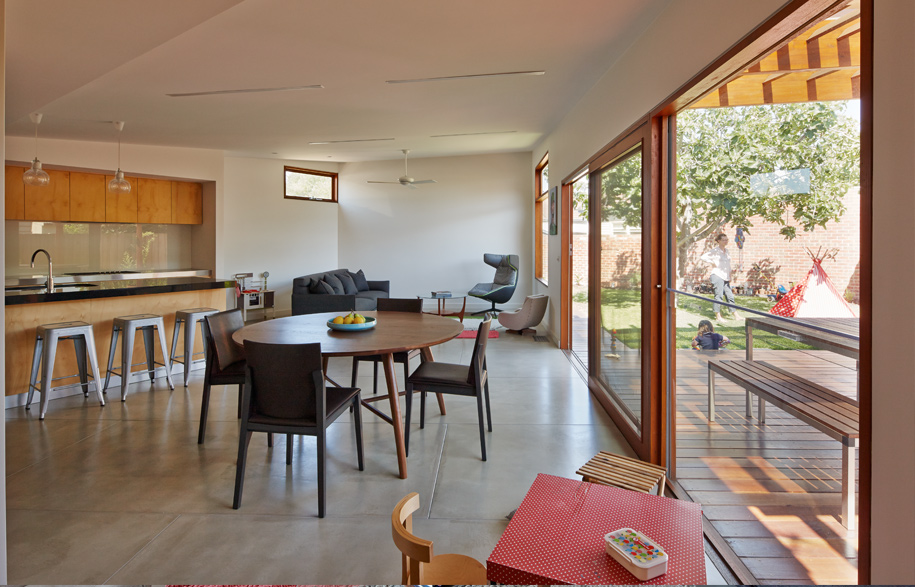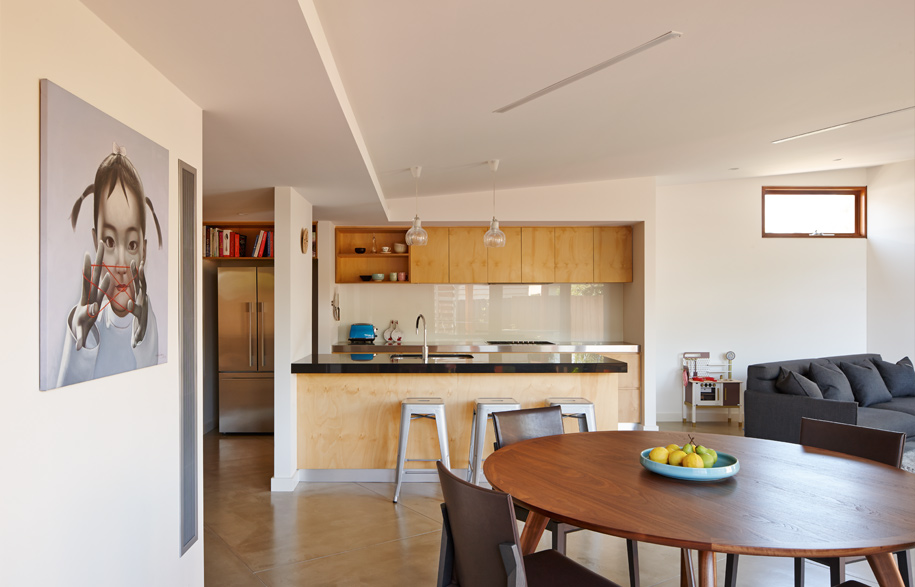 As well as the outdoor room and engawa, the Japanese influence is in the details. The notched timber work above the outdoor room, also made with reclaimed Spotted Gum, was inspired by Japanese timber jointing. This technique features a 'crib', being the lower beam into which transverse angled battens sit, and a 'chock', the beam that slides over the battens to secure everything in place. The technique needs minimal adhesion and mechanical fixings – fitting well with the other sustainable features such as the use of natural light, low-energy linear fluorescent and LED lighting system and cross ventilation of warm air flow to release windows, adding to the elegance of the room.
The technique inspired more than just the strategy for the outdoor room ceiling, the architects naming this suburban renovation 'Crib and Chok'. Along with the entire design, which has "exceeded all expectations," it is a stand-out feature, bringing a little bit of Japan to Victoria.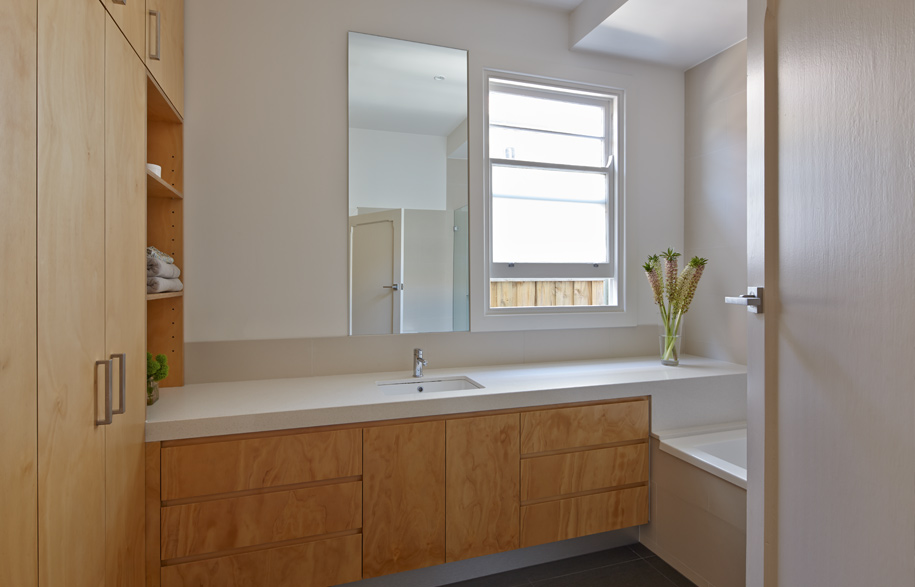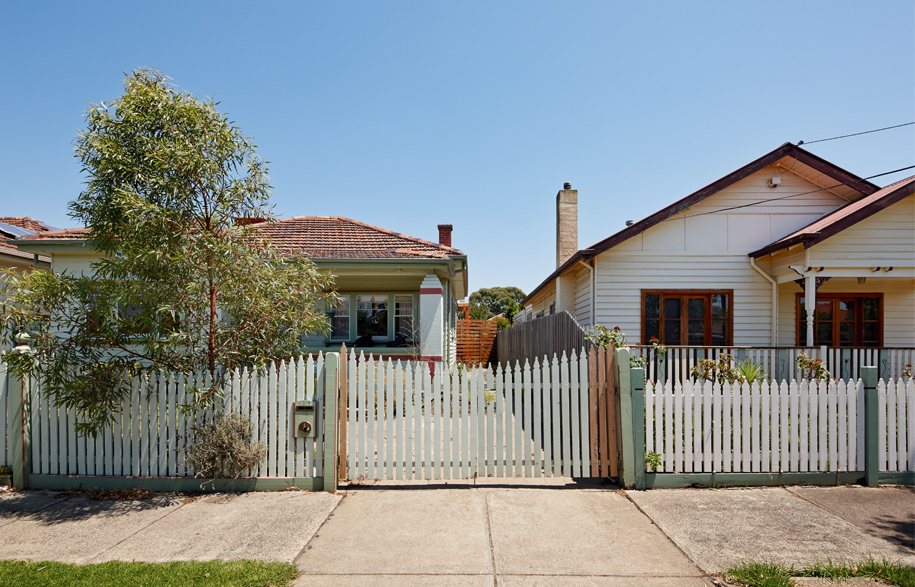 ---
Photography by Peter Bennetts

DROPBOX
---
ARCHITECT Windust Architects
INTERIOR DESIGNER Windust Architects
BUILDER Sinclair Constructions
STRUCTURAL ENGINEER Perrett Simpson Stanton
LIGHTING Light Project
FURNITURE Hub Furniture
Date of completion May 2013
Design time 6 Months
Construction time 6 months
Location Coburg, Victoria, Australia
---