Ray Dinh's first solo architecture project provides a retreat for a Melbourne-based family and valuable lessons for Ray and his eponymous studio Ray Dinh Architecture. "First Lessons House is an attempt to get the basics right, and to create a house that responds to its context and the owners' daily habits," says Ray. "The owners envisioned the house becoming a central meeting point to be shared and borrowed by extended family and friends. A place for retreat, barbeques and celebrations of all sorts."
Overlooking the Portsea Lagoon and Wildlife Reserve on Mornington Peninsula, the house sits at the back corner of the site amongst myrtle and tea trees, retaining as much outdoor space as possible and the existing bush character of the landscape. Its low L-shape opens up to the garden and views of the lagoon while taking advantage of the northern sun, tree canopy shade and prevailing winds.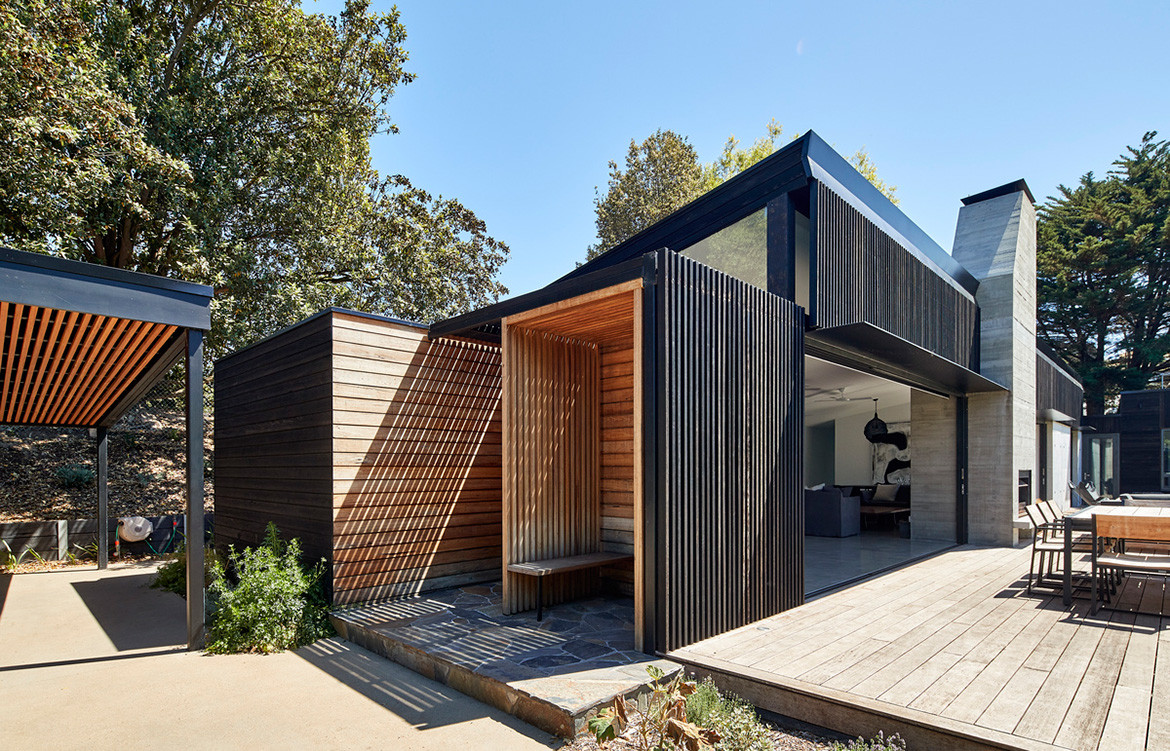 The open-plan living, dining and kitchen has large sliding glass doors, offering an uninterrupted view and seamless transition to the garden. The deck extends the living space outside with a timber-grained concrete fireplace and barbeque enclosure. "From spring to autumn, most dinners are outside, while cool nights are spent beside the comfort of the fire, watching the tea tree brush spark up the flames and listening to the calls of the nature reserve birds," Ray describes.
The parents' bedroom is adjacent to the living area, with four bedrooms in the second wing which culminates with the rumpus room at the far end. "Located far from the parents, it encourages mischief and separation from the main living space and has views to the lagoon," says Ray.
The robust and earthy material palette of charred blackbutt, concrete and corrugated iron complements the natural landscape and light. Windows above the sliding glass doors have charred timber battens to filter the northern sun, while the winter sun warms the concrete floor, creating a favoured spot for the cat to lie.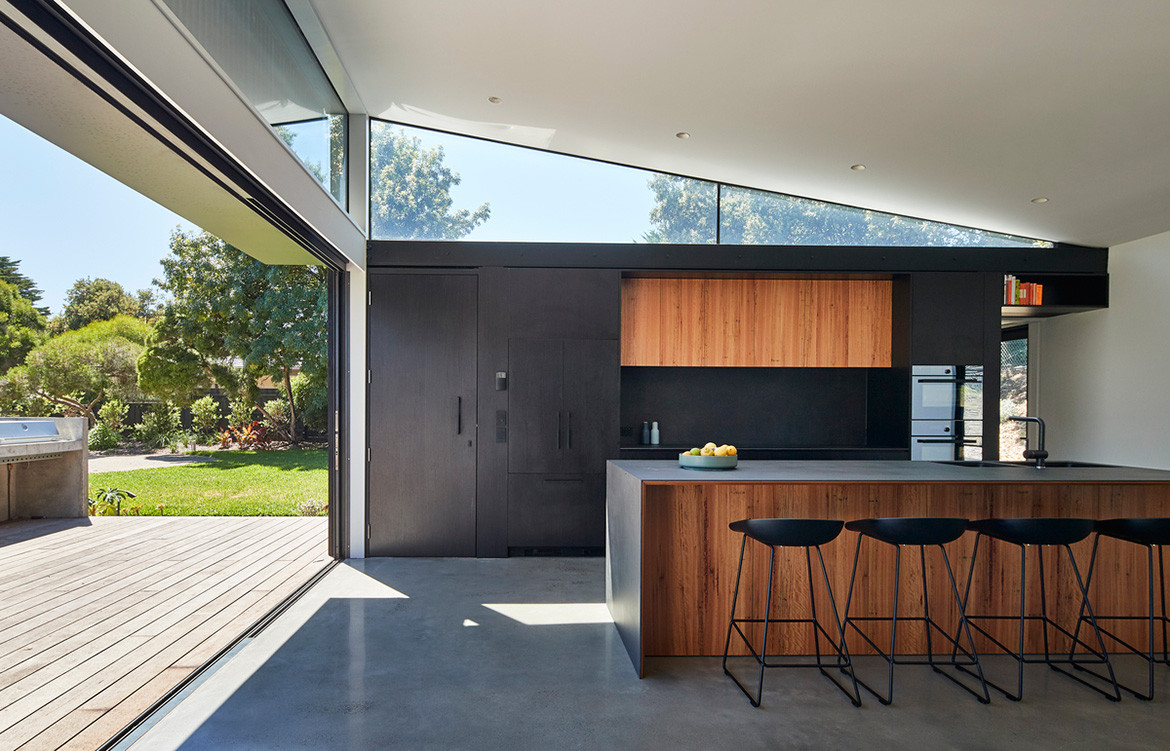 "This project was a huge learning curve for me," says Ray. "Being the first project of a young architect, gaining and maintaining trust was the biggest lesson. The initial relationship was a good start, but the informal setting of our meetings – basically conversations and sketches over dinners – helped to develop this trust."
Meeting the client brief and budget and seeing how happy the owners are with the final outcome has also been very gratifying for Ray. "It has already hosted family Christmas dinner, New Years' sit-down dinner for 45 people, their son's 12th birthday party and many family weekend get-togethers. It's a social house, where the inhabitants can counterbalance their urban lives with the pace and beauty of the lagoon-side landscape."
Ray Dinh Architecture
raydinharchitecture.com
Photography by Peter Bennetts
Dissection Information
Fridge and Freezer From Fisher & Paykel
Ovens and Cooktop from VZug
Dishwasher, Washing Machine and Dryer from Miele
Cemento Tiles from Kronos
Steel Fireplace Insert by Jetmaster
BBQ from Beefmaster
Corrugated Metal Roofing from Colorbond
Aluminium Doors and Windows from AWS
Charred Timber Cladding and Battens from Eco Timber
Bathroom Vanity and Mirrors from Disegno Casa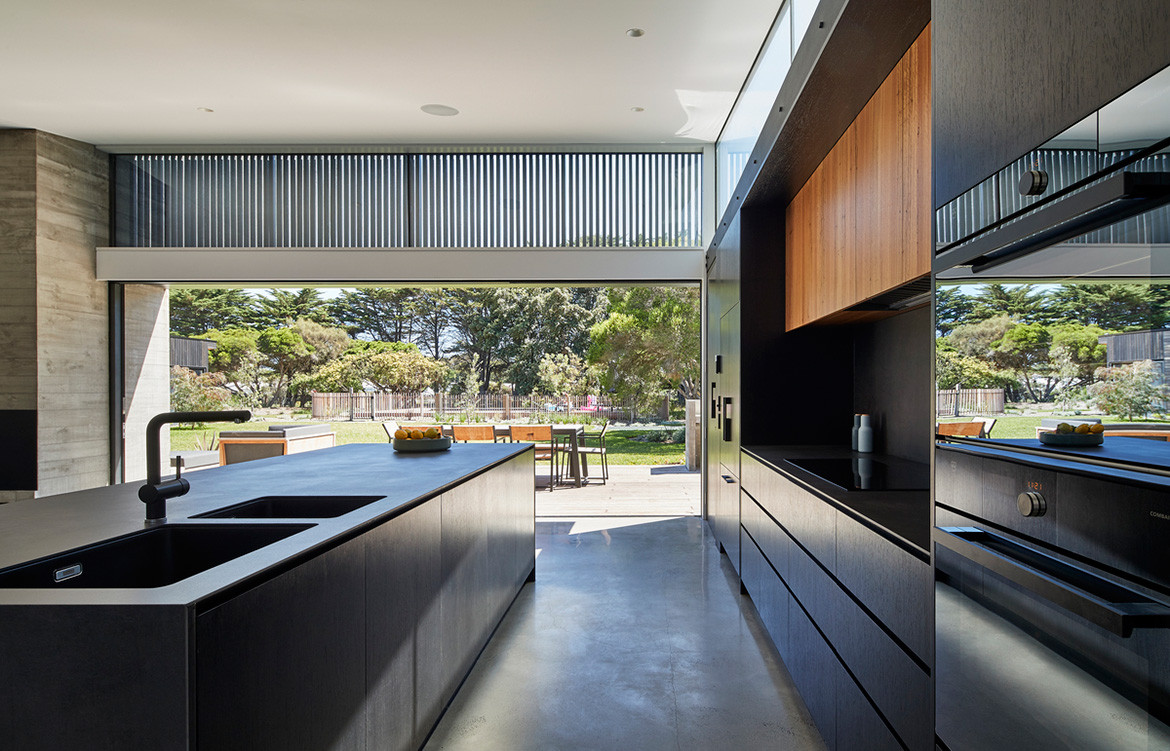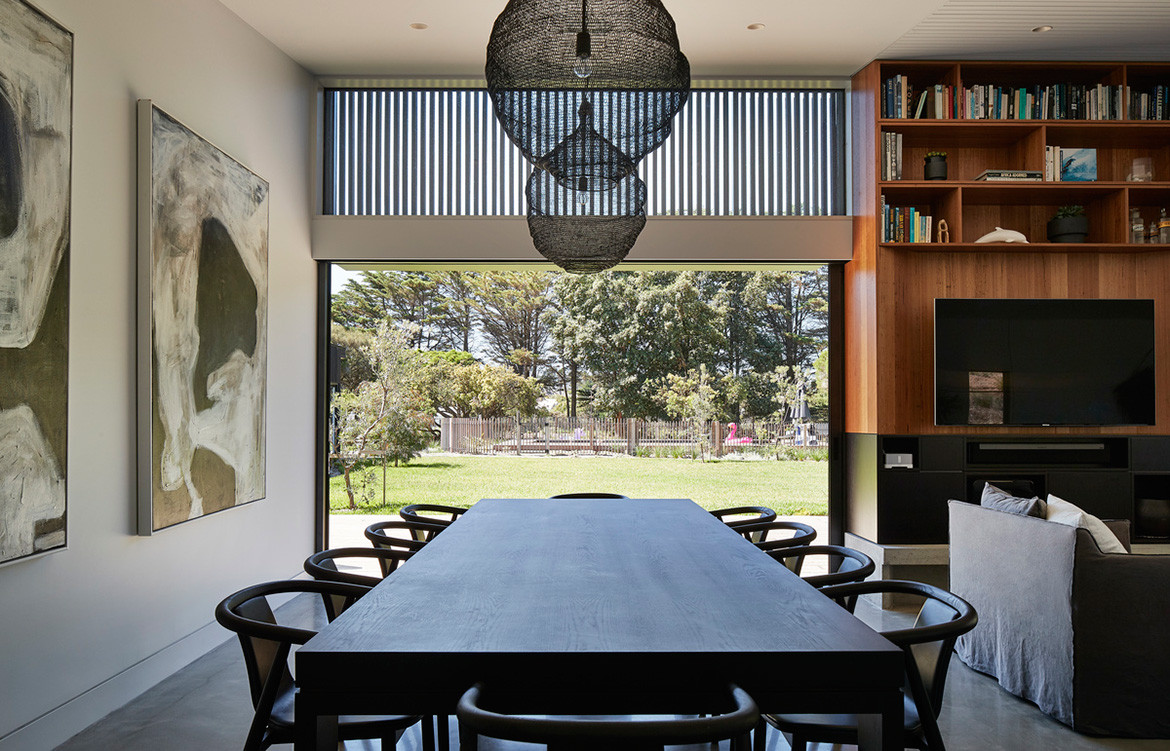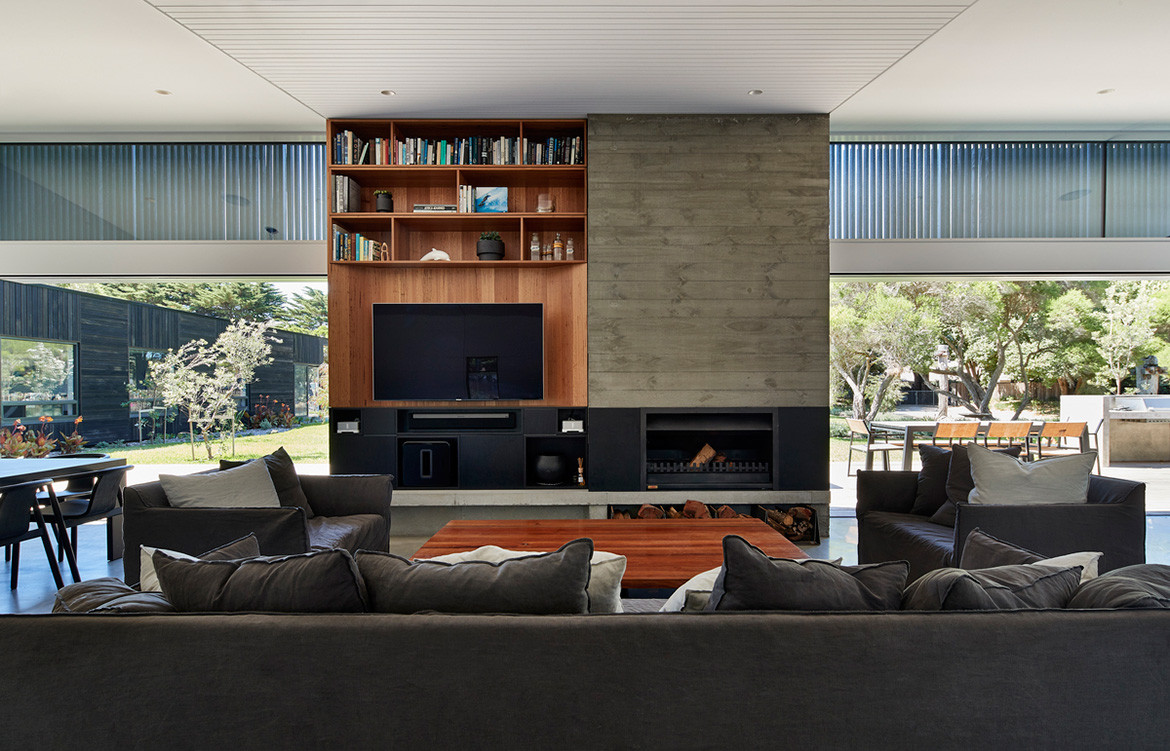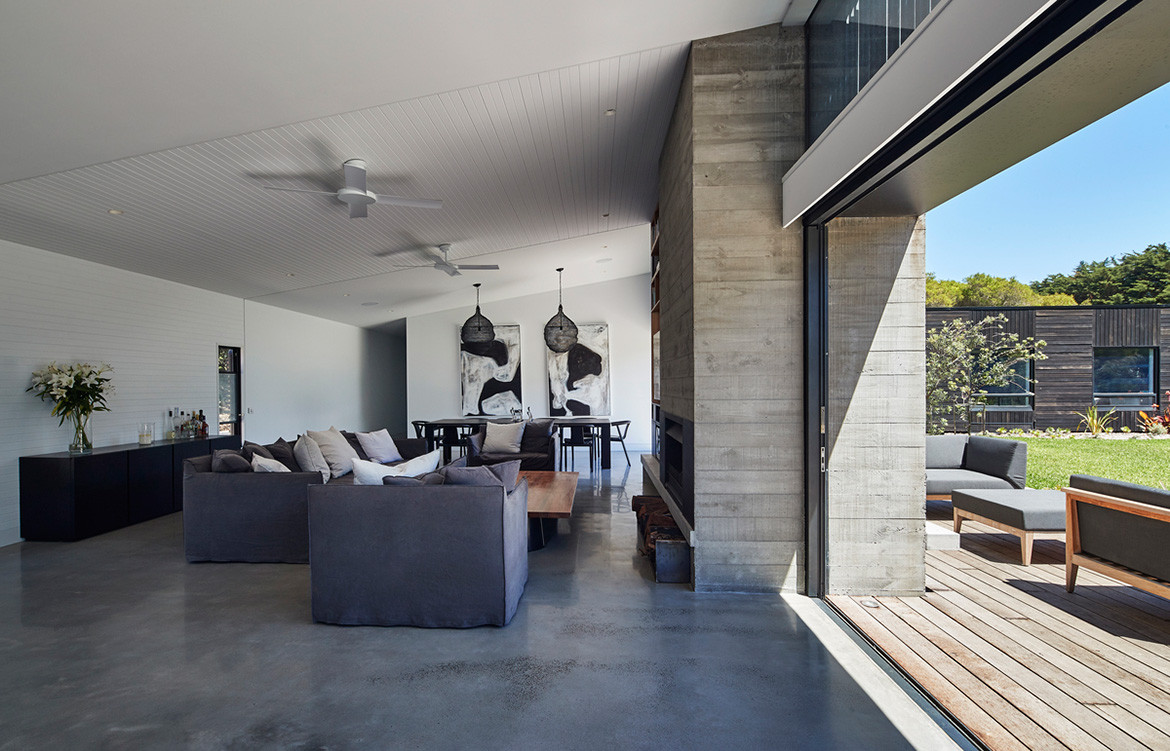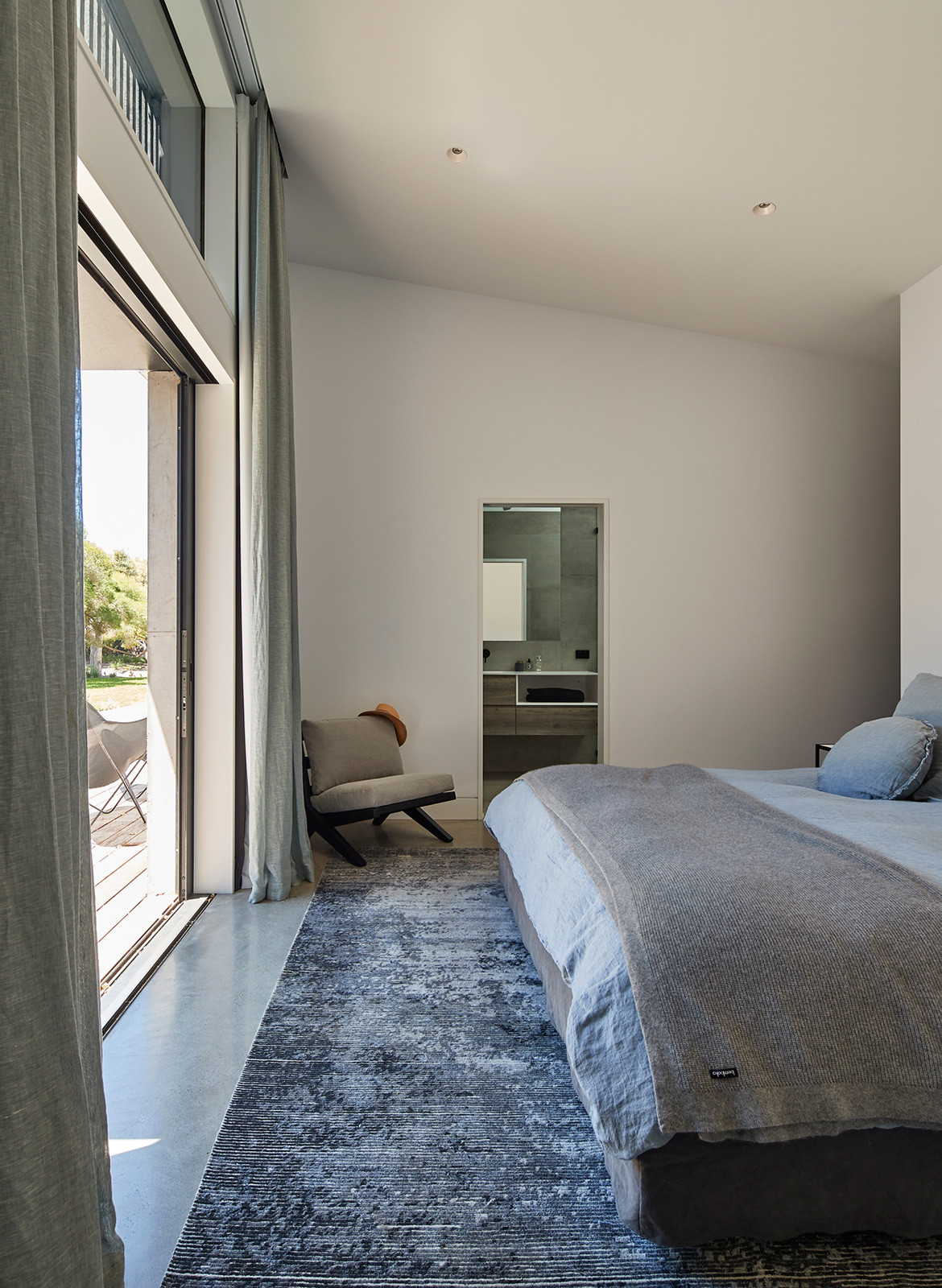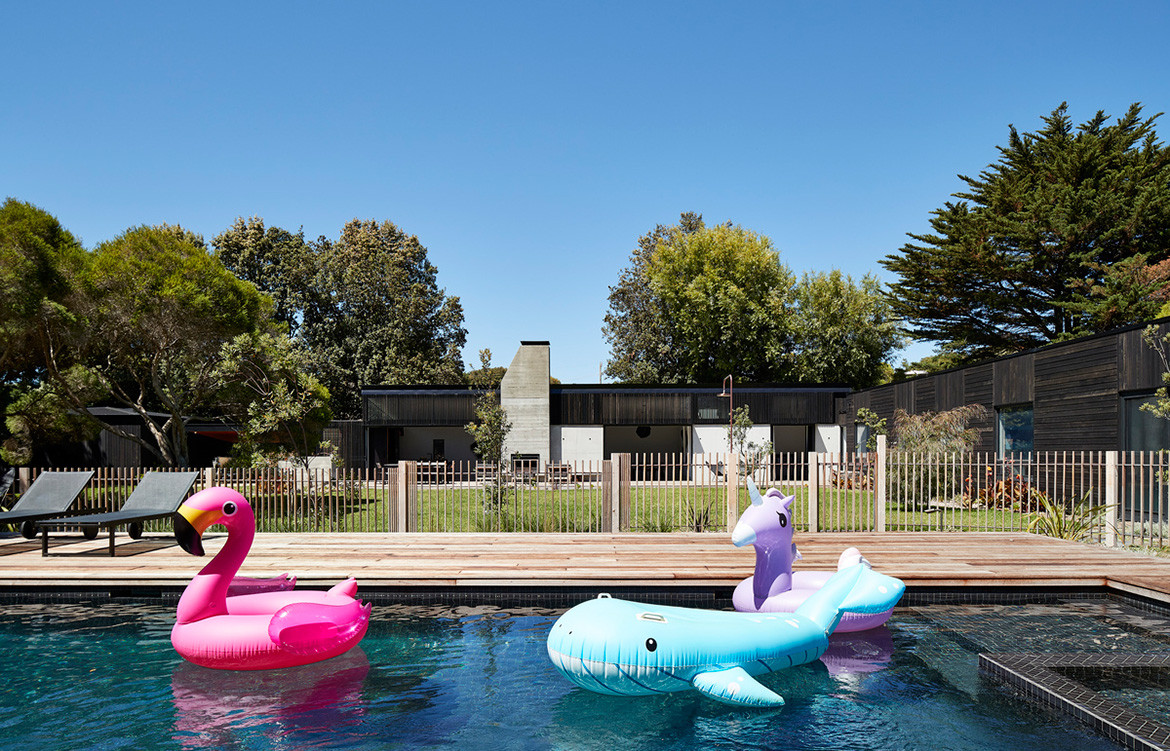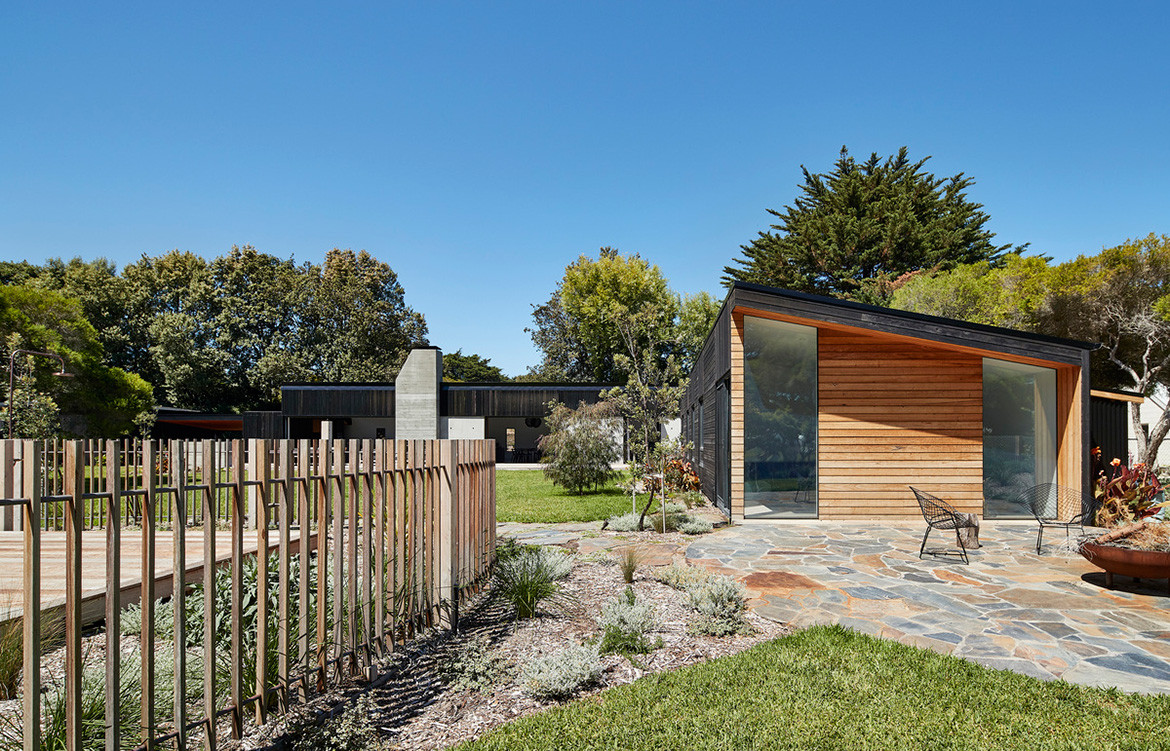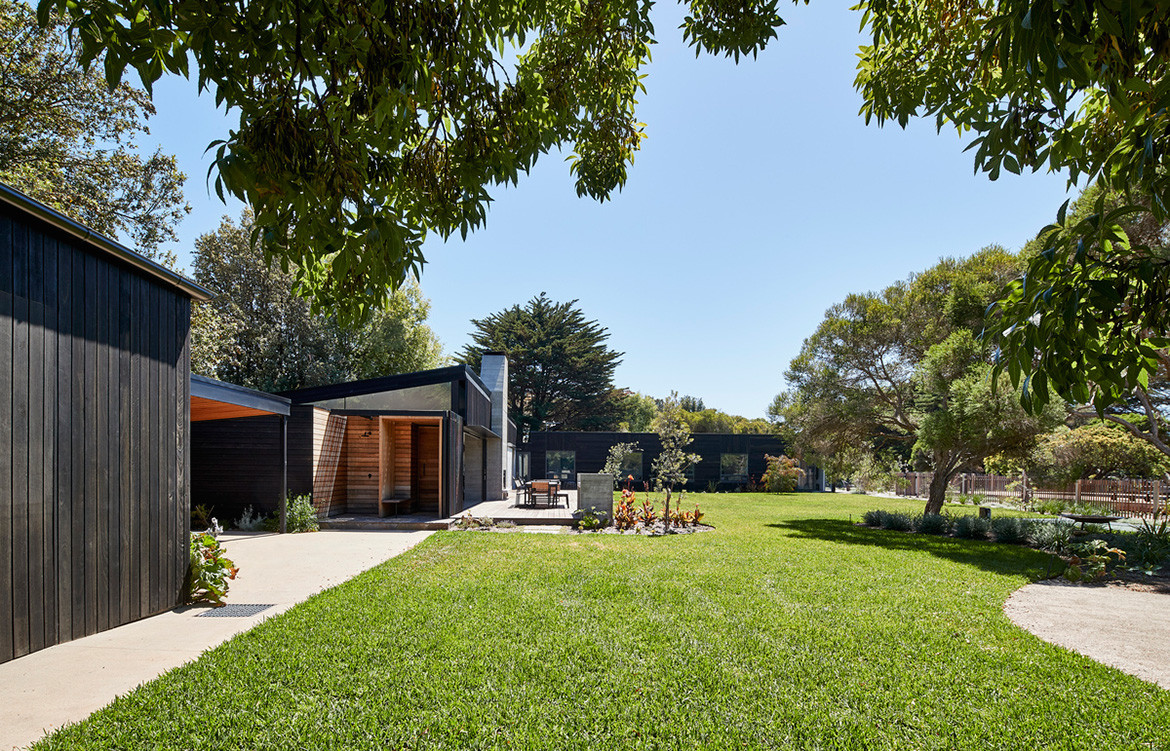 We think you might also like Gable House by Sheri Habi Architects
Tags: AWS, Beefmaster, colorbond, Disegno Casa, Eco Timber, First Lessons House, Fisher & Paykel, Jetmaster, Miele, Mornington Peninsula, Peter Bennetts, Ray Dinh, Ray Dinh Architecture, rebecca gross, Vzug
---