The brief to Taylor Knights this project was nothing new. If you're from – or familiar with – Australia, the name Fitzroy Terrace pretty much says it all; a terrace in one of Melbourne's grittier inner-suburbs in disrepair, with a need of being brought up to speed with its resident's modern lifestyles and expectations. Part in parcel, of course, is the task of tackling a deep, narrow site, locked on both sides by double-height party walls, and inherently plagued with issues of darkness, dampness, and poor ventilation. It's an all-too-familiar brief for anyone operating in Australia's architecture and design fields. What's intriguing about this archetypal terrace alts and ads project however, is Taylor Knights' response.
Behind a very traditional façade, the residence's interior spaces have been inverted; flipping the original arrangement by lifting the living spaces to the upper floors in a deliberate play of thresholds and journeys through spaces. These ideas of discovery and arrival are best described by the concept of the stair as one navigates the stacking and shifting floorplates; it is the experience as one emerges into an expansive upper level with filtered light from an unknown source overhead, contrasted against the immersive descent into the sunken lounge.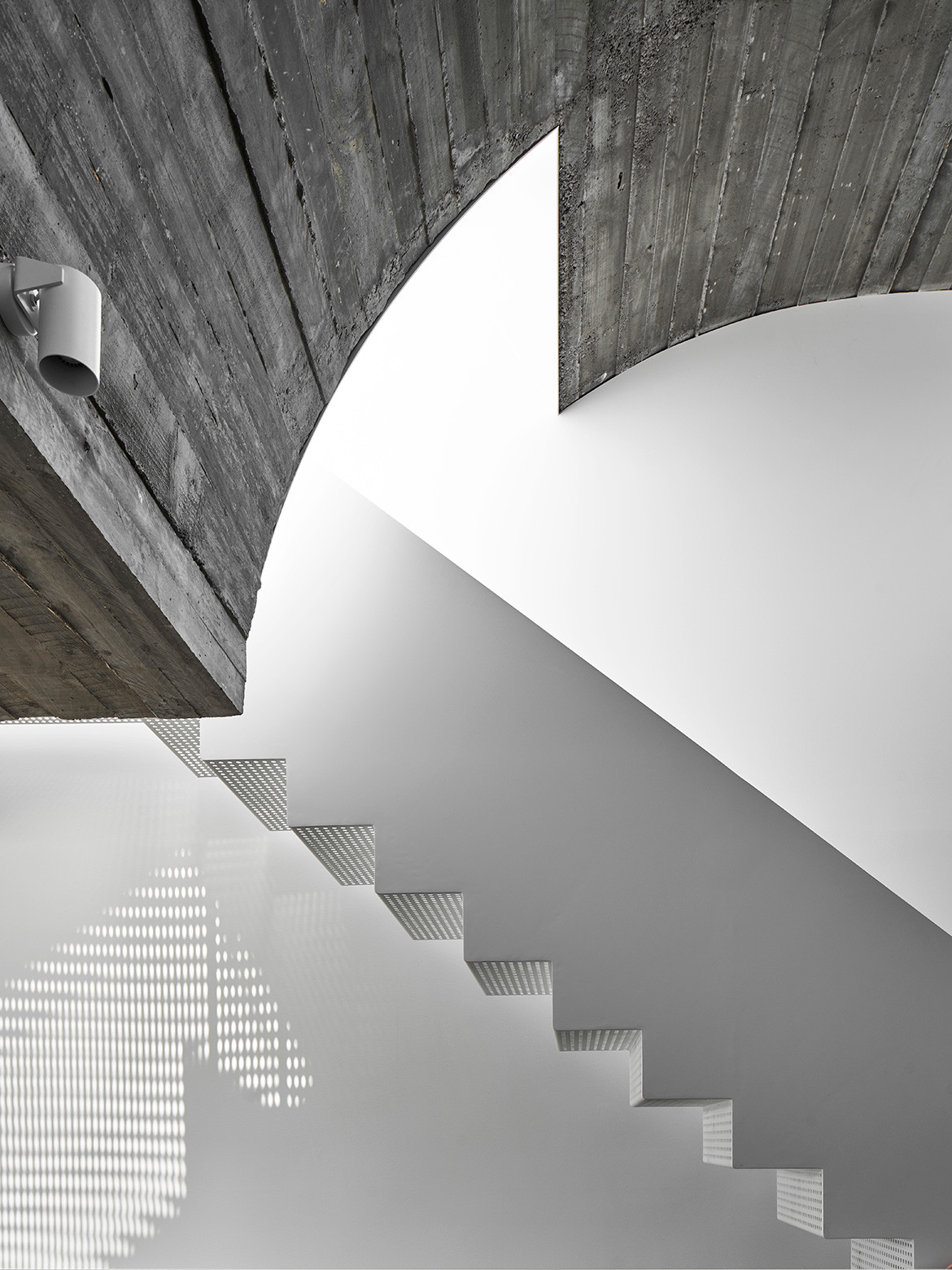 The layering of spaces throughout Fitzroy Terrace's interior serves the dual purpose of controlling the house's microclimate, as well as accommodating for both moments of privacy and stillness, and times shared with treasured family and friends.
In elevating the living spaces onto the first floor, Taylor Knights has exponentially increased the accessibility of natural light and ventilation, meanwhile making the best use of the valuable aspect to the north. "Our approach quickly focussed on injecting light deep into the footprint of the home through a series of light-catching volumes and openings…" say Peter Knights and James Taylor of Taylor Knights, "by removing walls, stepping the levels and elevating the roof we created greater control of the passive environment." Apertures to the interior are deliberate and controlled, allowing gentle washes of light in certain spaces throughout the day, while others reveal themselves only fleetingly.
There is an increasing awareness of – and expectation for – highly considered, aspirational design within residential architecture.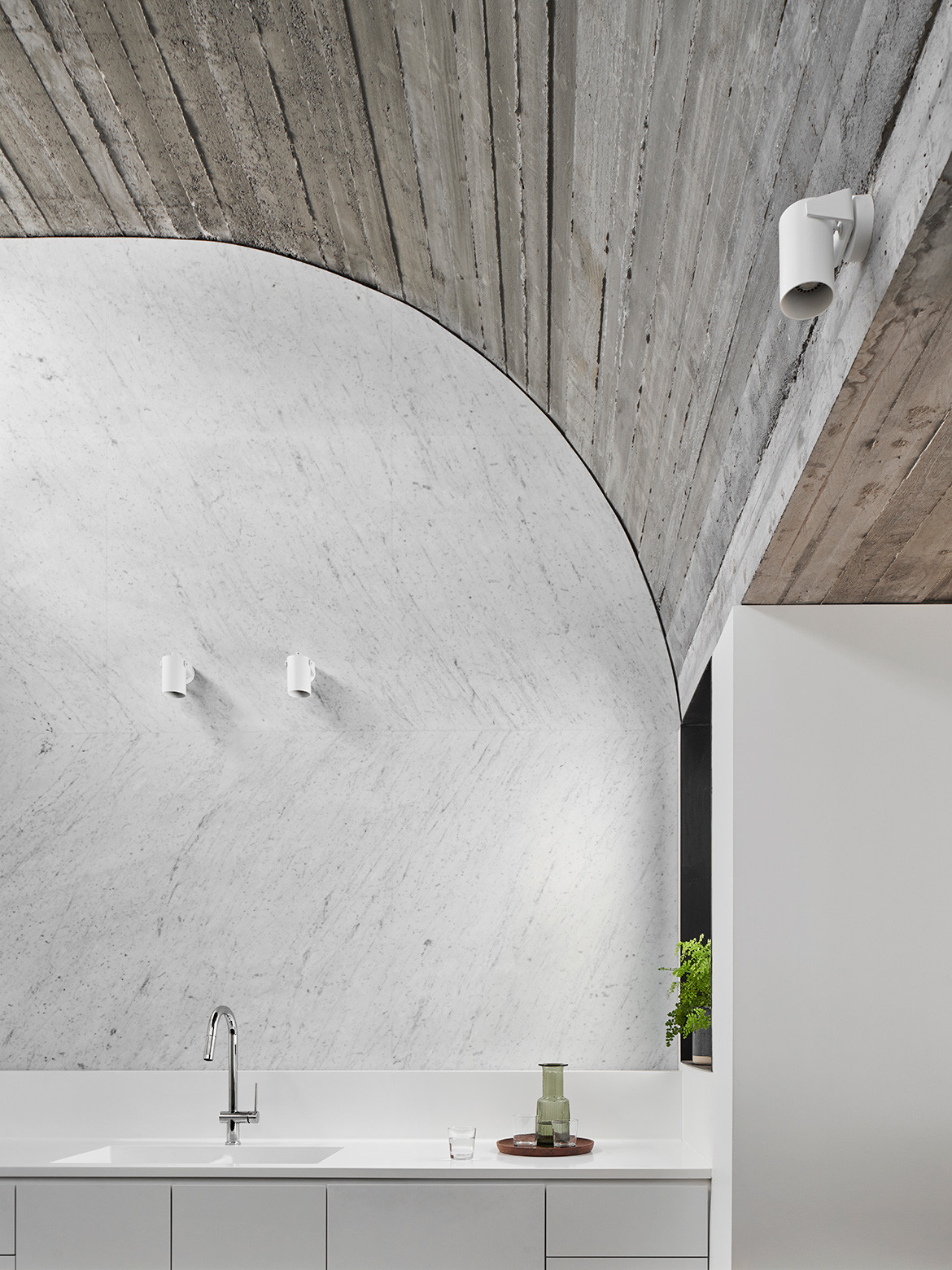 Also inherent in Taylor Knights' thoughtful rendition of Fitzroy Terrace are notions of longevity and sustainability. "A sustainable building to us is one with great longevity, a clever program and a variety of spatial complexity. A building which uses materials with high embodied energy needs to work harder spatially to outlive its less considered opponent," say Peter and James. "From the outset, our preference was to opt for traditional materials that would stand the test of time. We wanted to explore how simple materials such as concrete and brick could be used to catch light and tie the contemporary form into the existing dwelling – hoping to last another 100 years."
Not ones to take all the credit for themselves, Peter and James note, "this complex interplay of form, pragmatism and craft has made the project a rewarding experience to work on with our valued consultants and tradespeople." But perhaps even more pivotal to the success of this project was a client well attuned to the relationship between the built environment and human wellbeing.
Apertures to the interior are deliberate and controlled, allowing gentle washes of light in certain spaces throughout the day.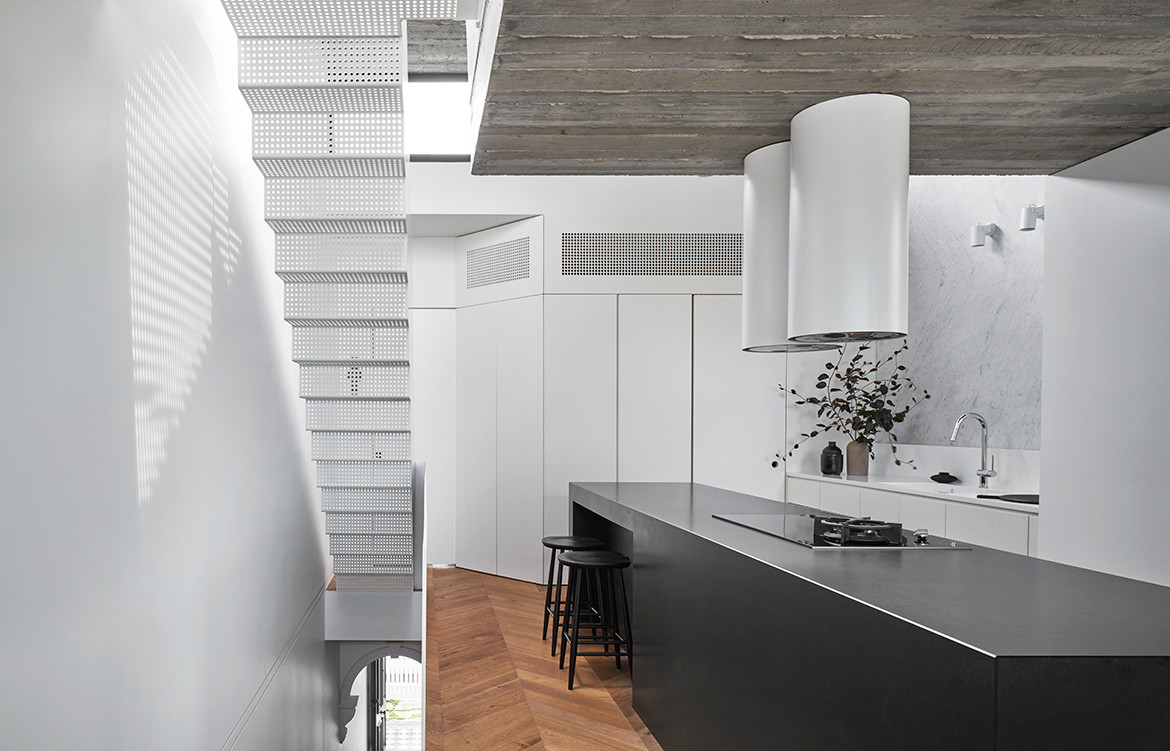 "There is an increasing awareness of – and expectation for – highly considered, aspirational design within residential architecture," say Peter and James, "the client was also acutely aware of the positive impacts that visual access to nature can have to one's sense of wellbeing. This project is a true reflection of society's collective yearning for architecture that elevates our everyday experience."
Taylor Knights
taylorknights.com.au
Photography by Peter Clarke
Dissection Information
Engineered timber floorboards from Tongue n Groove
Endicott Crazy Paving from Eco Outdoor
Recycled bricks from Paddy's Bricks
Sashless sliding windows from Dayview Window Company
Painted steel window and door frames with shroud by Tescher Forge
Timber doors from Steptoes
Designer White kitchen benchtop from Corian
Kitchen island bench in black granite
Elba stone bathroom benchtops from Artedomus
Oak veneer bathroom cabinetry by Tescher Forge
Terrazzo tile in bathroom from Signorino
Inax Biyusai tile from Artedomus
Rugs from Halcyon Lakes
Cooktop from Asko
Rangehood from Smeg
Fridge, dishwasher and oven from Miele
Wine cabinet from Vintec
Gessi tapware in kitchen from Abey Australia
Bathroom tapware from Astra Walker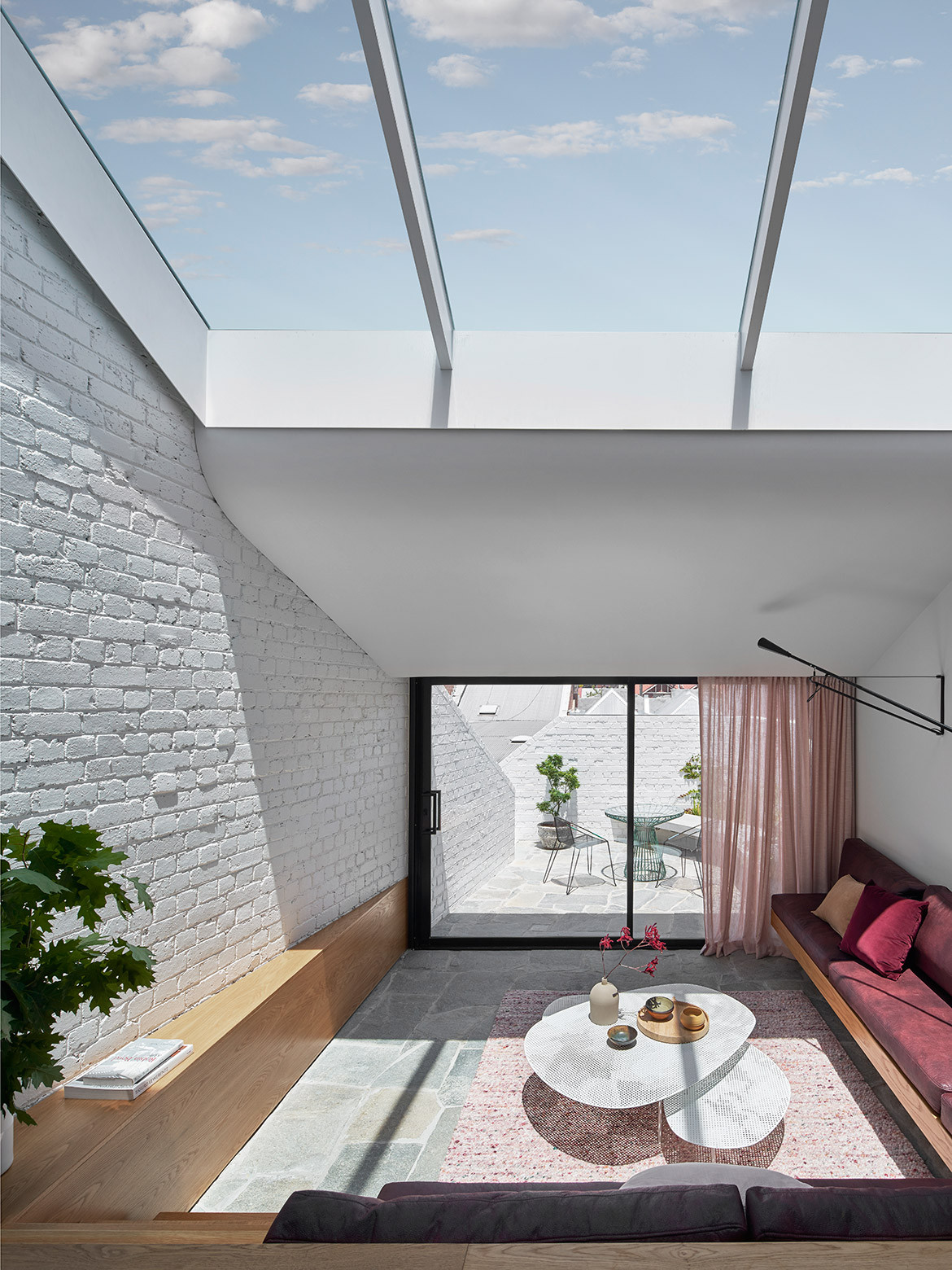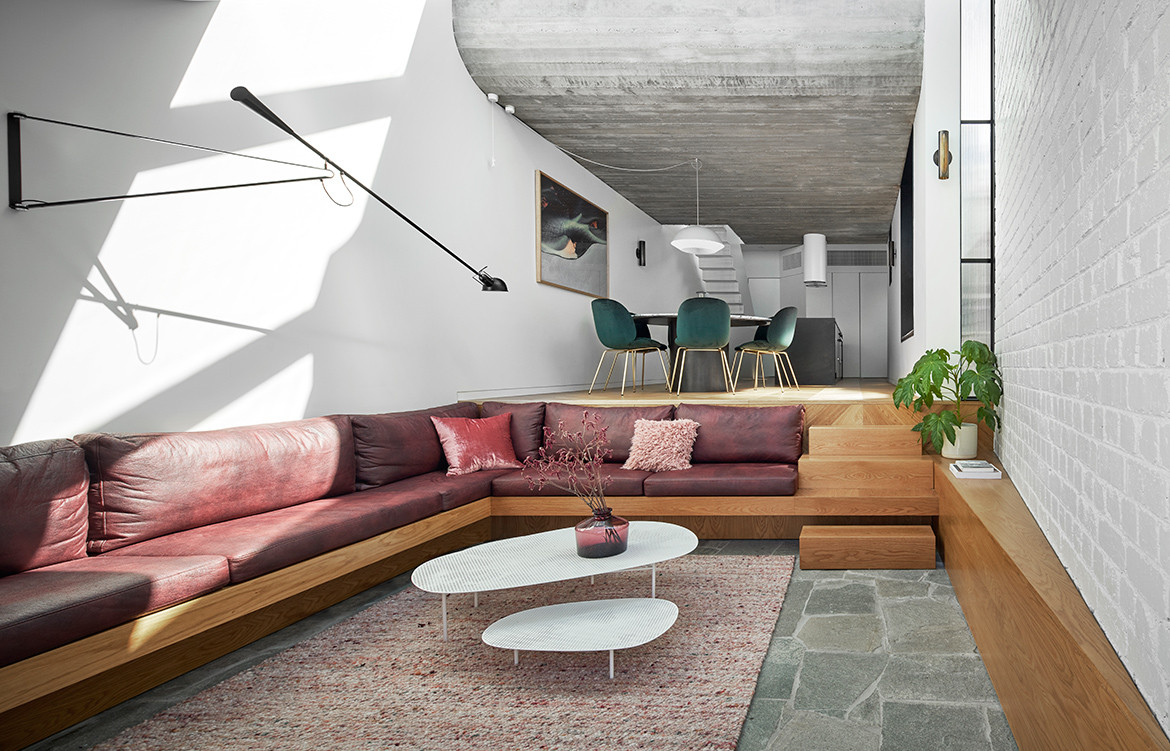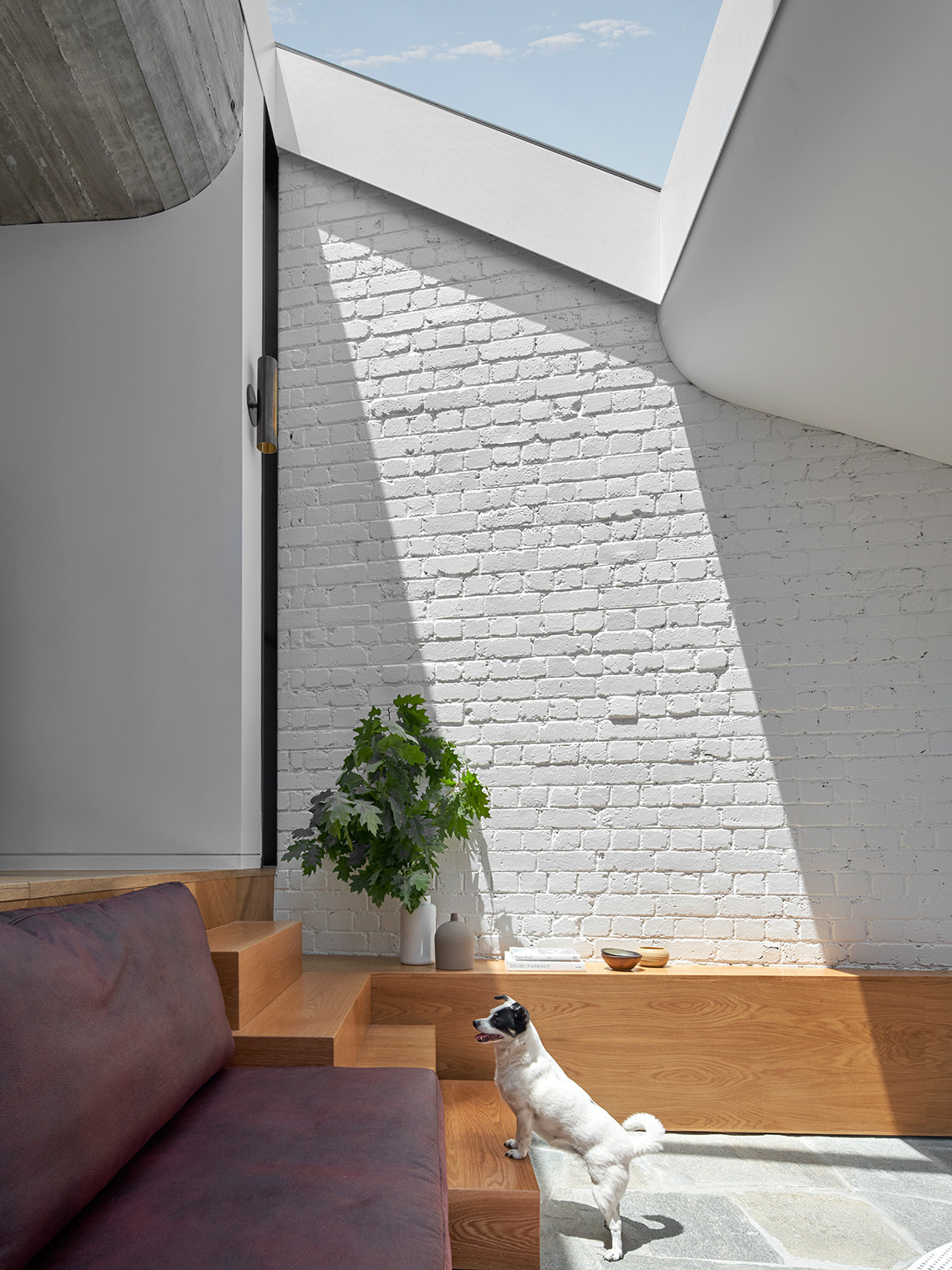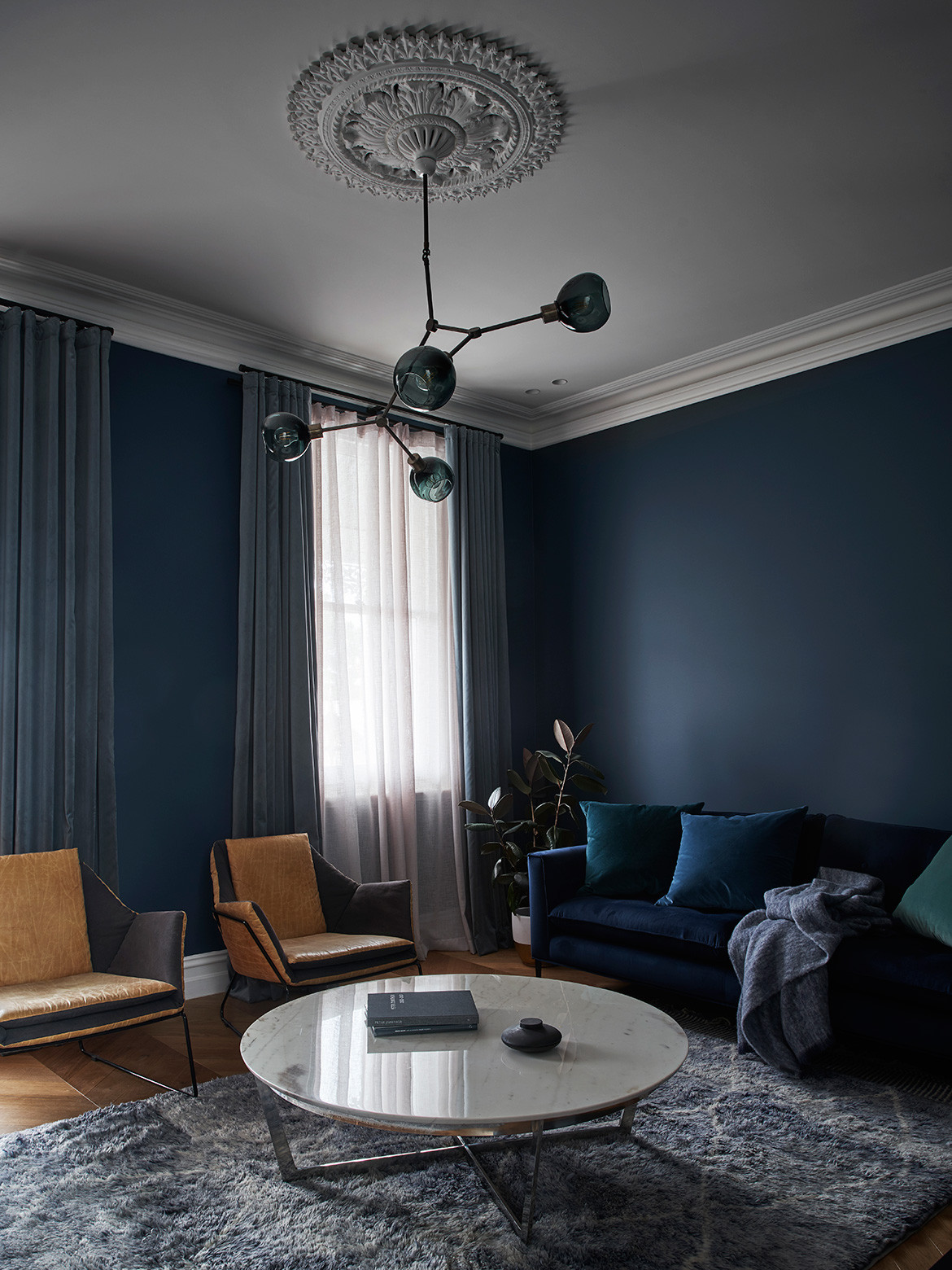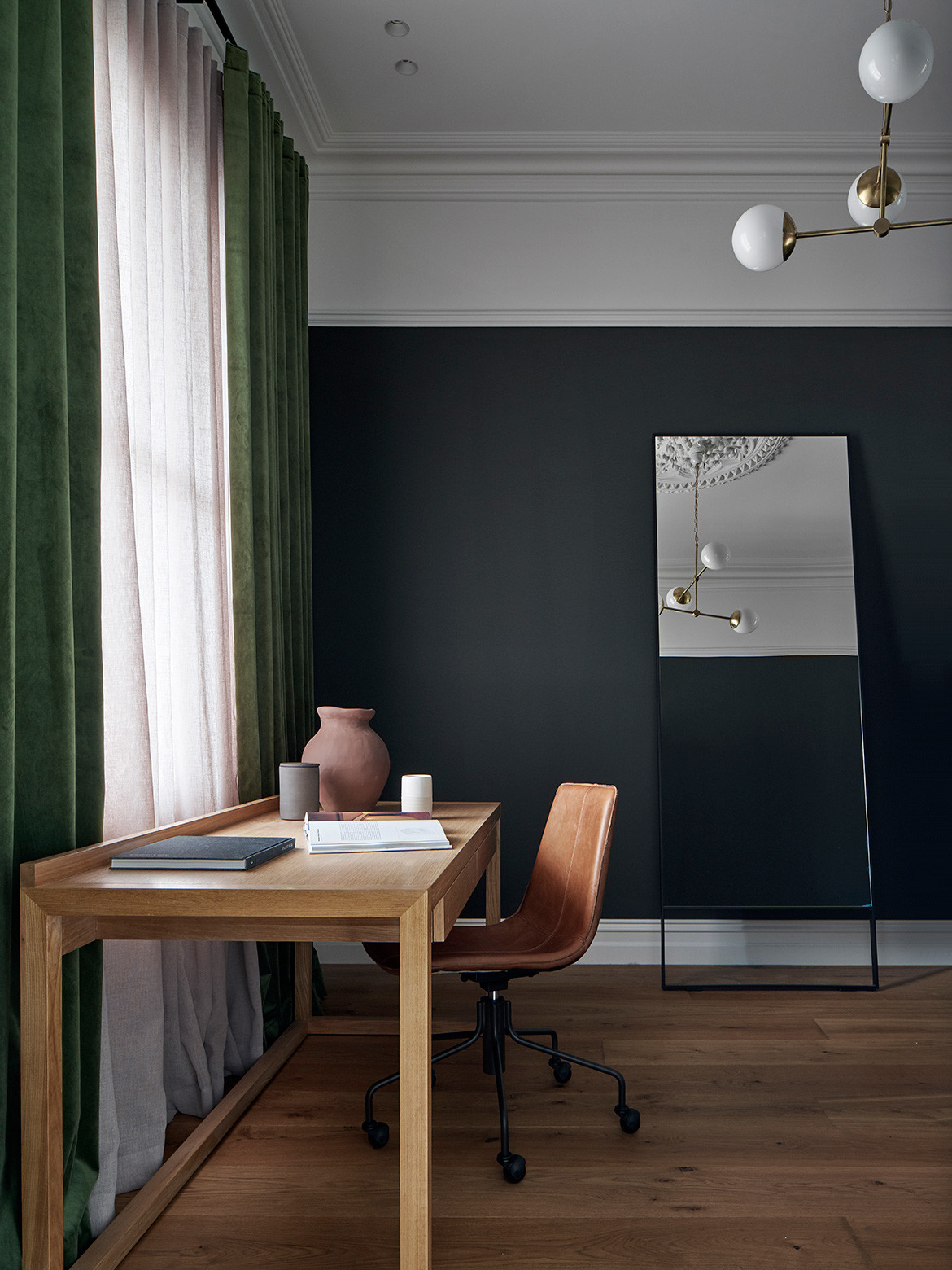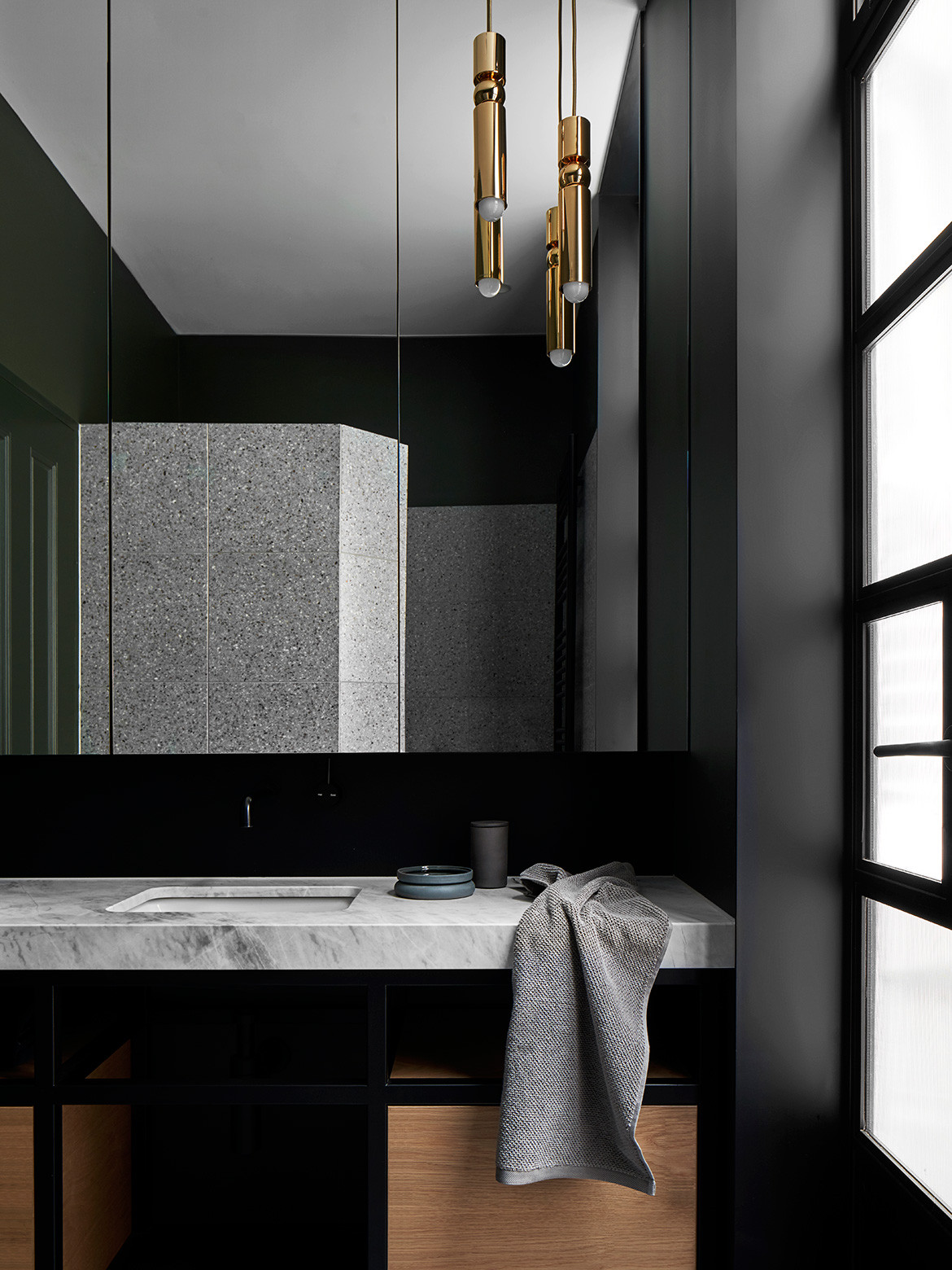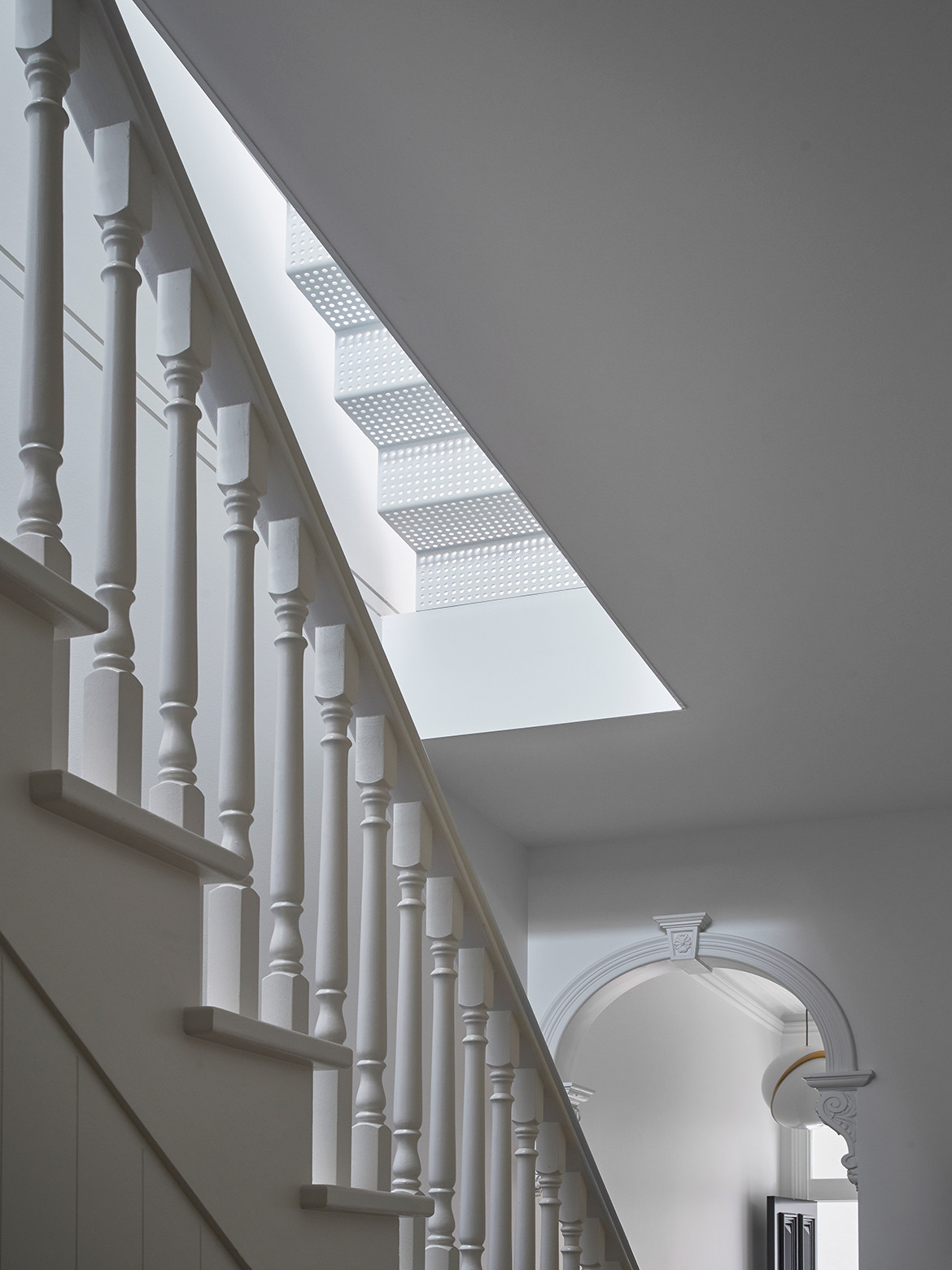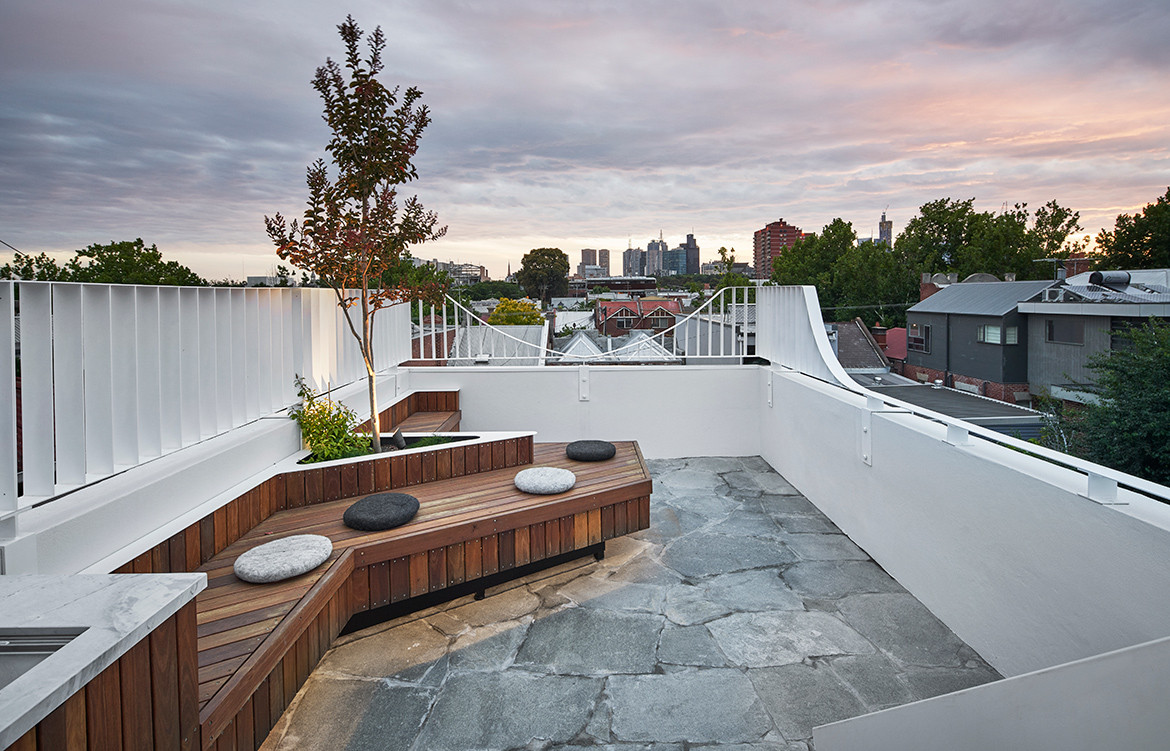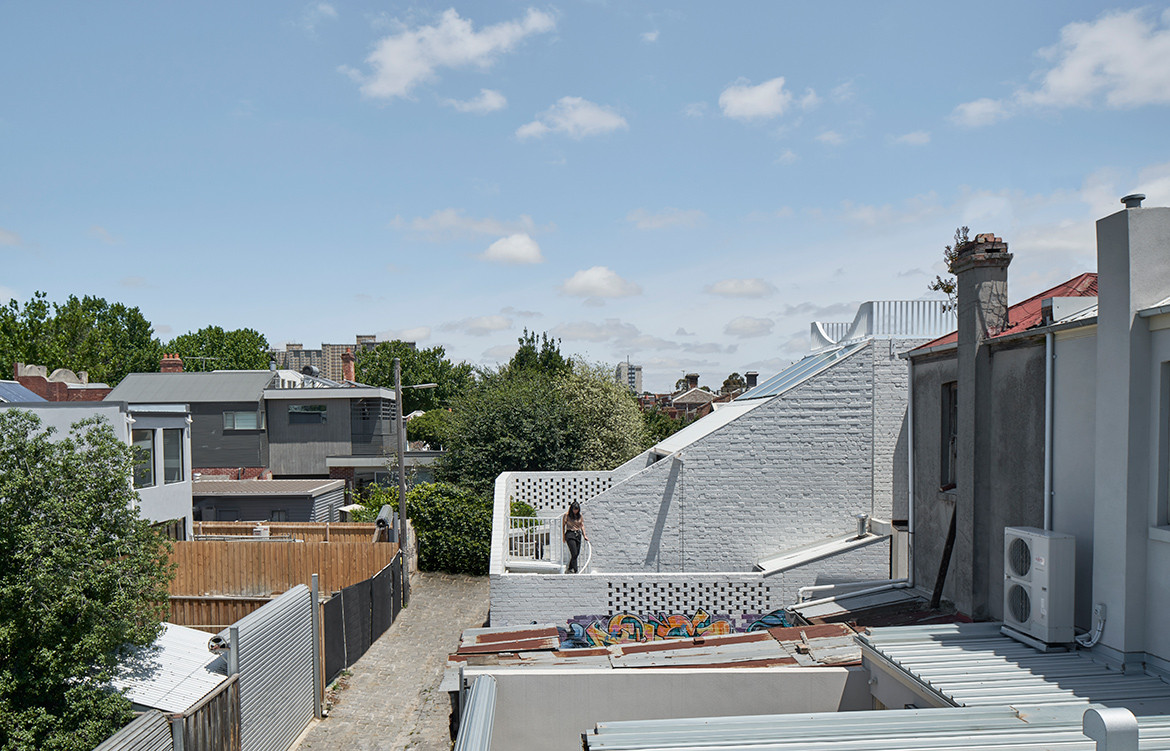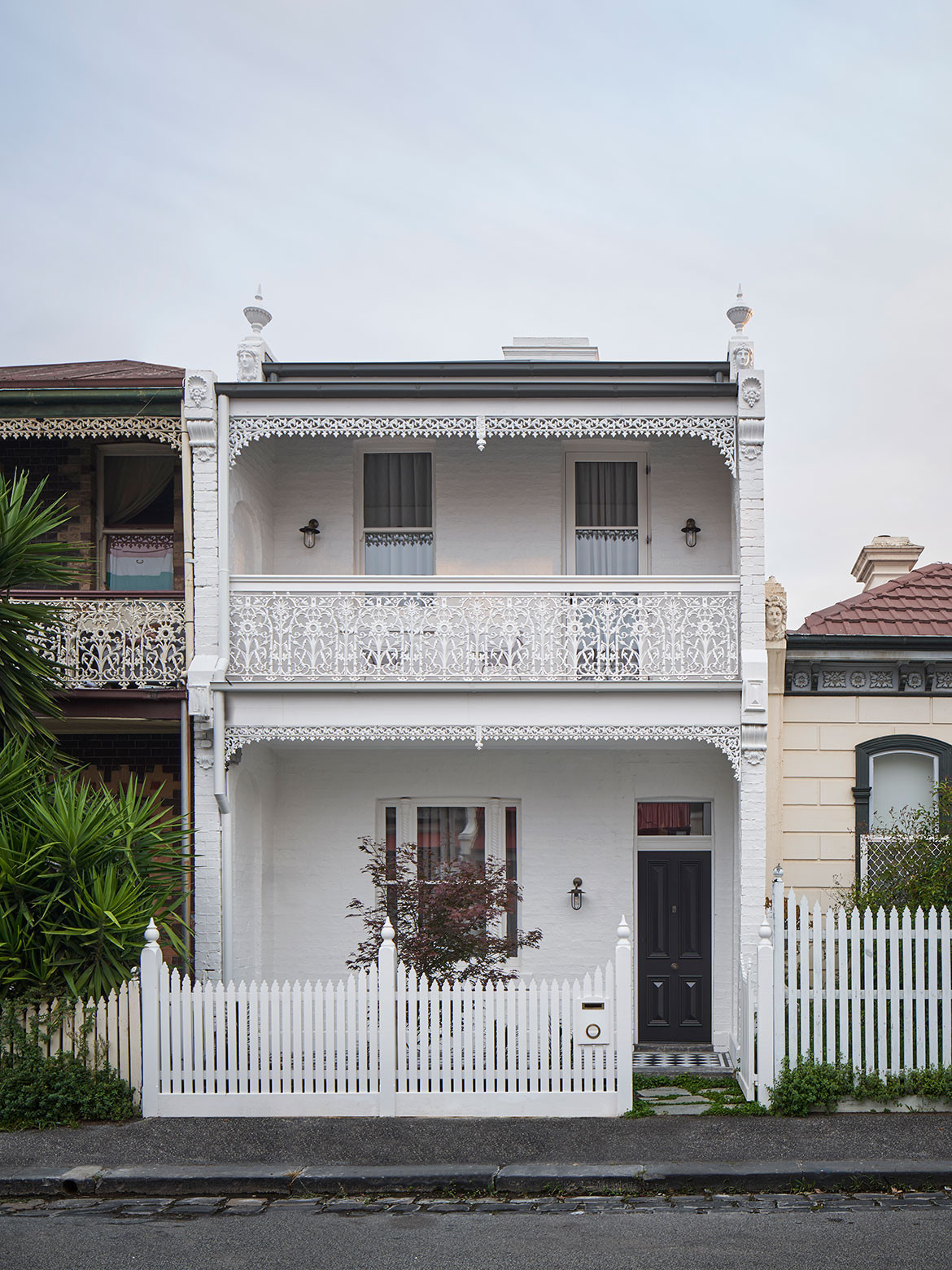 We think you might also like Storybook House by Folk Architects
Tags: abey, Alterations And Additions, Artedomus, artemide, asko, Astra Walker, brick, concrete, corian, Douglas and Bec, Eco Outdoor, euroluce, Flos, Gessi, Great Dane, INAX, inverted living, Lysaght, Miele, Passive Design, Peter Clarke, Signorino, Smeg, Spiral Works, Taylor Knights, terrazzo, Tescher Forge, Tongue n Groove, Vicki Wilson, Victorian terrace, Vintec
---