Storybook House by Folk Architects is a study of inner city living, optimising the existing building footprint to create a functional family home with a series of multi-use spaces. The site itself is typical of a Victorian-period, single-fronted terrace: a small house on a compact lot flanked by linear party walls. As such, an extension to the original building had to be carefully organised, Christie Petsinis and Tim Wilson of Folk likened the configuration process to piecing together a puzzle.
Their clients had lived in the house for some years before deciding to extend rather than relocate. Initial discussions were a simple exercise in weighing up the clients' goals against what Folk thought would be possible.
Programmatically, the clients wanted an extra bedroom, open plan living spaces, and a few anecdotal additions such as a sunken lounge, fireplace, laundry chute and a double shower. Functionally, they wanted better access to natural light and airflow. They also wanted to feel connected to the environment outside, even when they were inside.
The extended layout captures as much natural light as possible.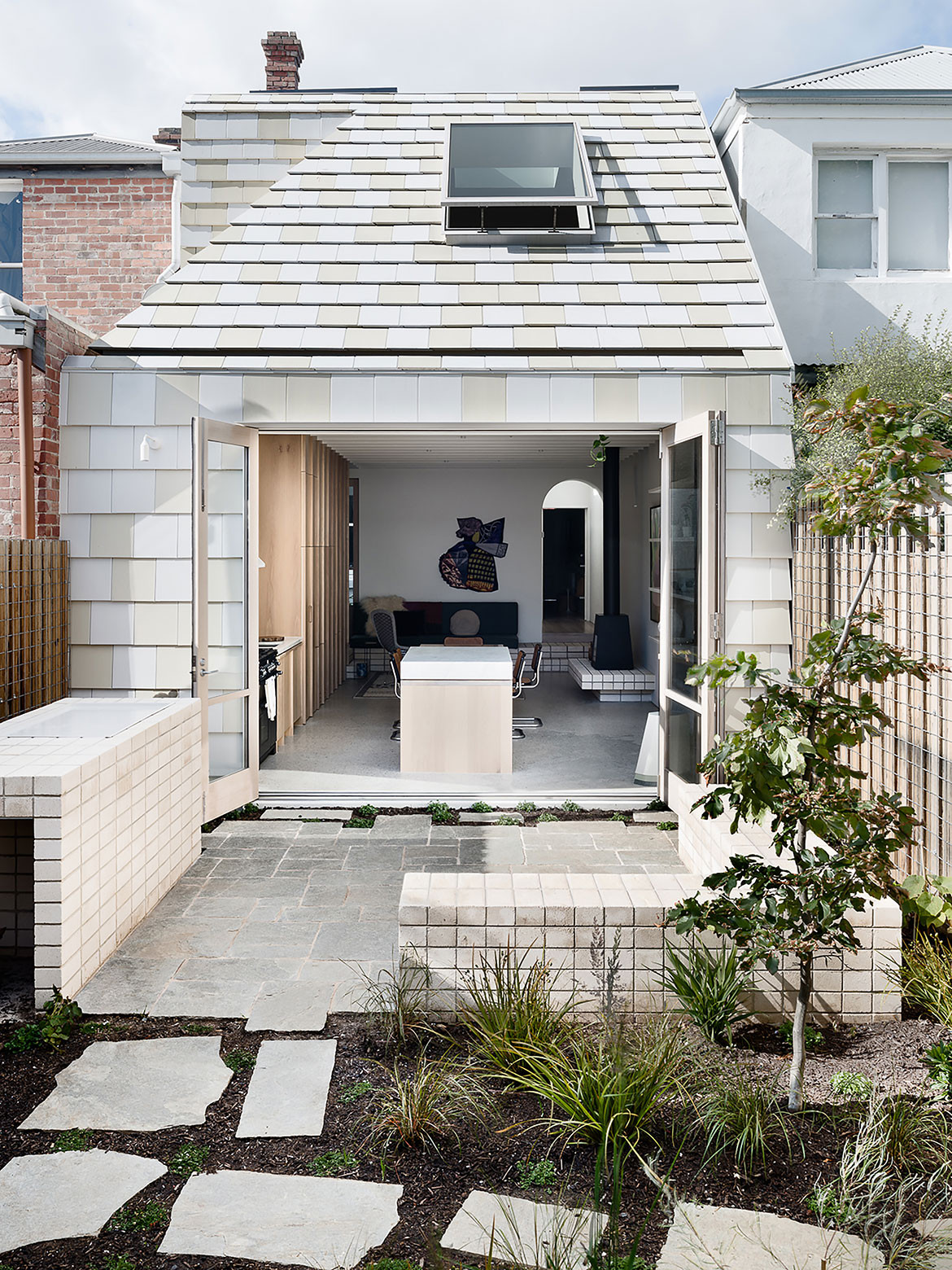 Folk Architects asked their clients to put together a compendium of how they liked to live; what is important to them as a family and as individual people. In response, the clients made note of activities they enjoyed such as singing and shopping at farmers' markets. This information provided insight into the residents' personalities as well as needs, subsequently influencing the architects' design decisions.
"Statements like, 'I like singing at all hours without anyone hearing me' suggested a need for distinctive zoning in the house," says Tim. "We provided hidden nooks for concealed storage and utility to free up planning and create flexible and functional space."
Likewise, the clients' penchant for shopping at farmers' markets and preference for natural cleaning products suggested the use of healthy building materials would be paramount.
The implementation of passive design principles was also crucial. Consistent with the residents' wishes, the extended layout captures as much natural light as possible, reducing the need for artificial lighting. It also maximises natural ventilation, this atmospherically enhances the interiors and encourages hot summer air to move through the house. "White / beige roofs and glazed terracotta tiles reduce urban heat sink and heat transfer internally," adds Christie. There are solar panels with micro-inverters on the new roof and a large water tank in the garden.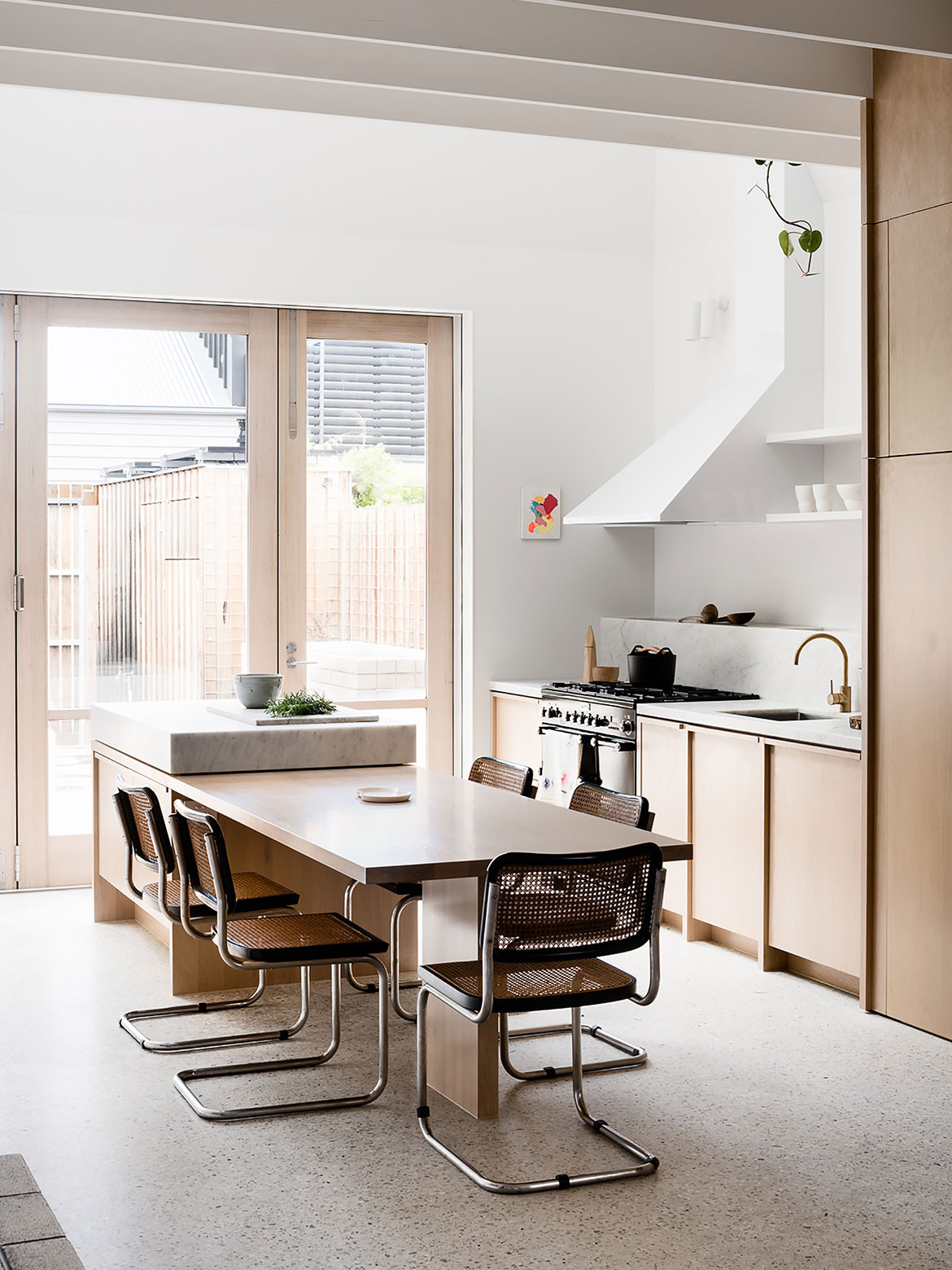 Having moved in now more than 12 months ago, the residents have experienced a full cycle in their updated home, and are well acquainted with the new addition. The biting cold for which Melbourne winters are infamous is no match for the extension's thermal performance and central fireplace. Furthermore, the residents are learning how to heat and cool the house passively.
Like many terraces, the bedrooms (in this case two) formed the front of the house running the length of the hallway. Between the bedrooms and the new open plan living/kitchen/dining zone that spills out to the courtyard and rear access, there is a shared bathroom adjacent to an internal courtyard. Upstairs is the parent's main bedroom linked to a small terrace, private ensuite and study.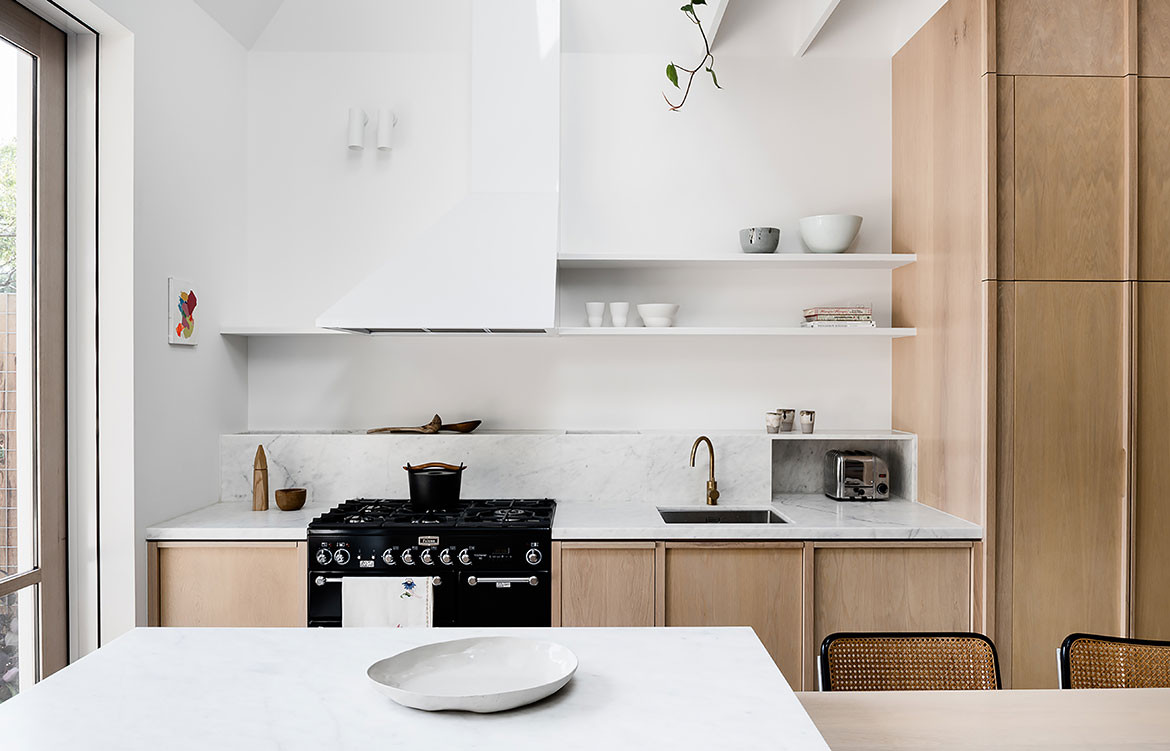 "The functional planning is tight however the ceiling heights, mezzanine levels, [and] active circulation spaces that conceal laundry, services, kitchen and storage under an in-built sofa help to create the perception of a larger volume that is efficient and pragmatic," says Christie. And yet, despite this ultra utilitarian approach, there are architectural elements throughout that are as whimsical as they are functional. Hidden vestibules, for example, are both pragmatic and playful note the architects.
Through Storybook House, Folk Architects reference an ongoing interest in international models of small footprint living. Here, they were inspired by the Japanese methodology of not wasting any space or surface. And yet there is a distinctively Australian casualness, desire for flexibility, and aversion to being boxed in. The new addition is compact and clever yet not prescriptive. "While there are efficiencies and very deliberate spaces for utilities, [the residents] have commented that is it still flexible, allowing them to personalise details and adapt spaces and uses to suit [their needs]," concludes Christie.
Folk Architects
folkarchitects.com
Photography by Tom Blachford
Despite an ultra utilitarian approach, there are architectural elements throughout that are as whimsical as they are functional.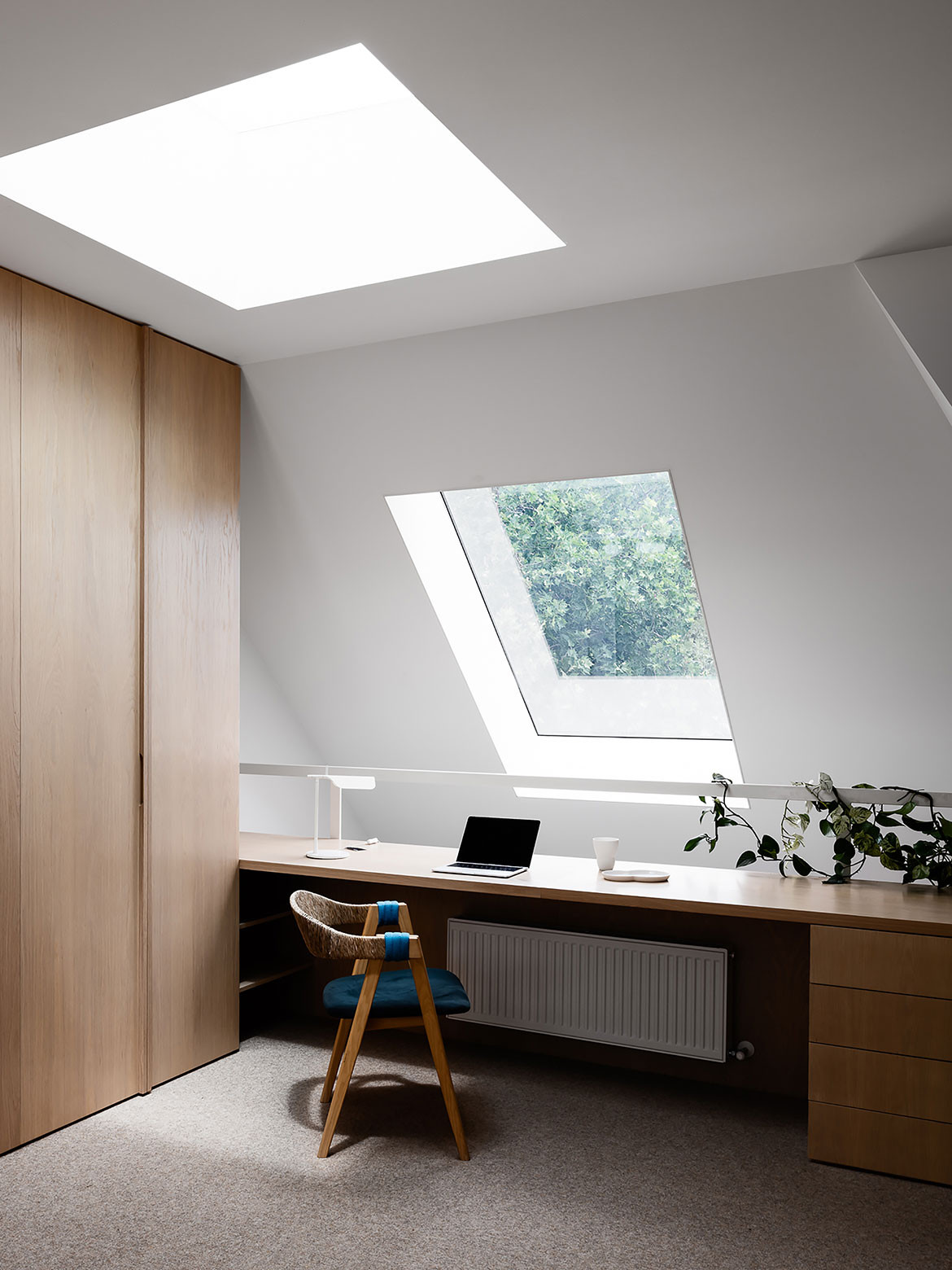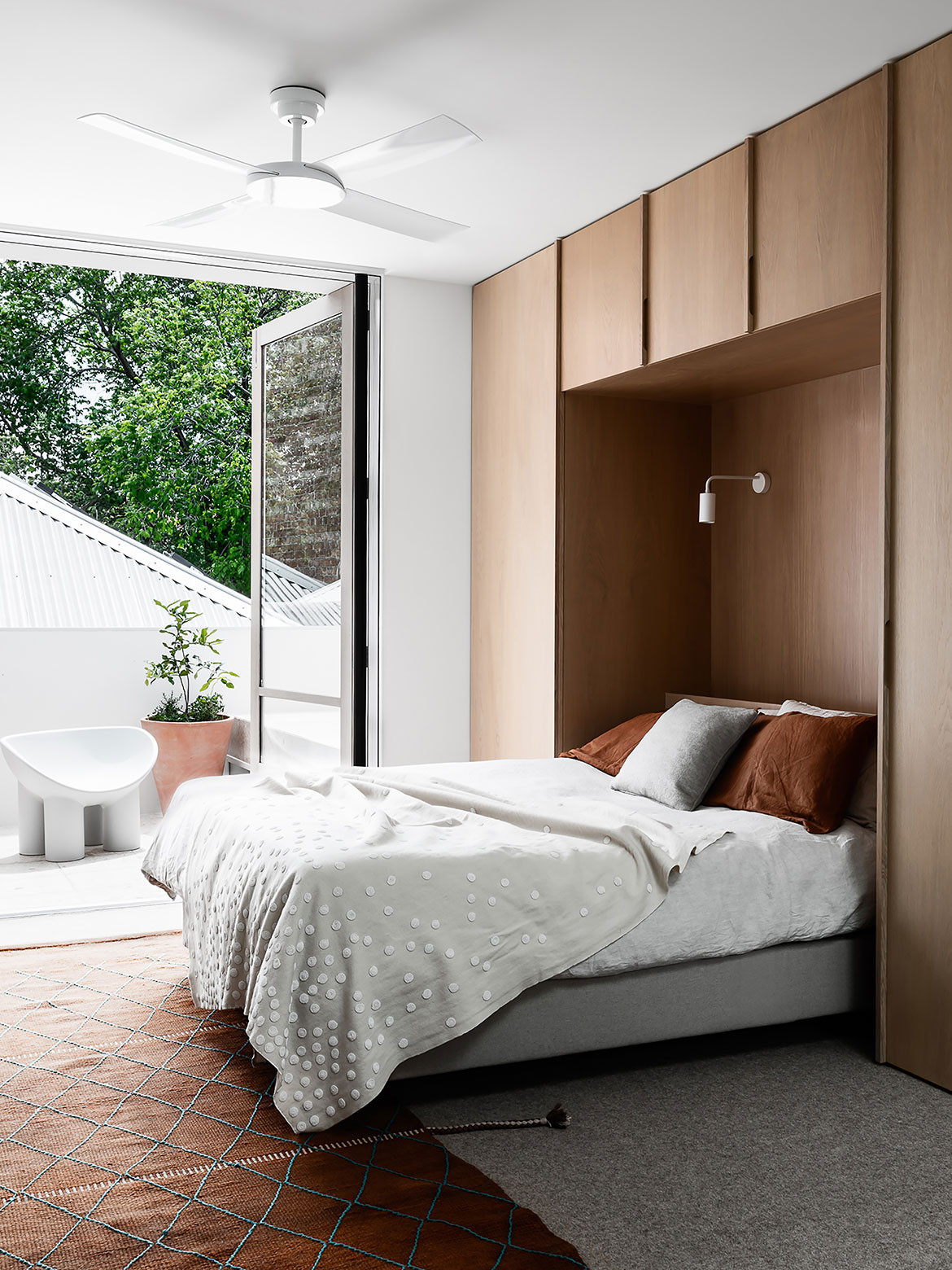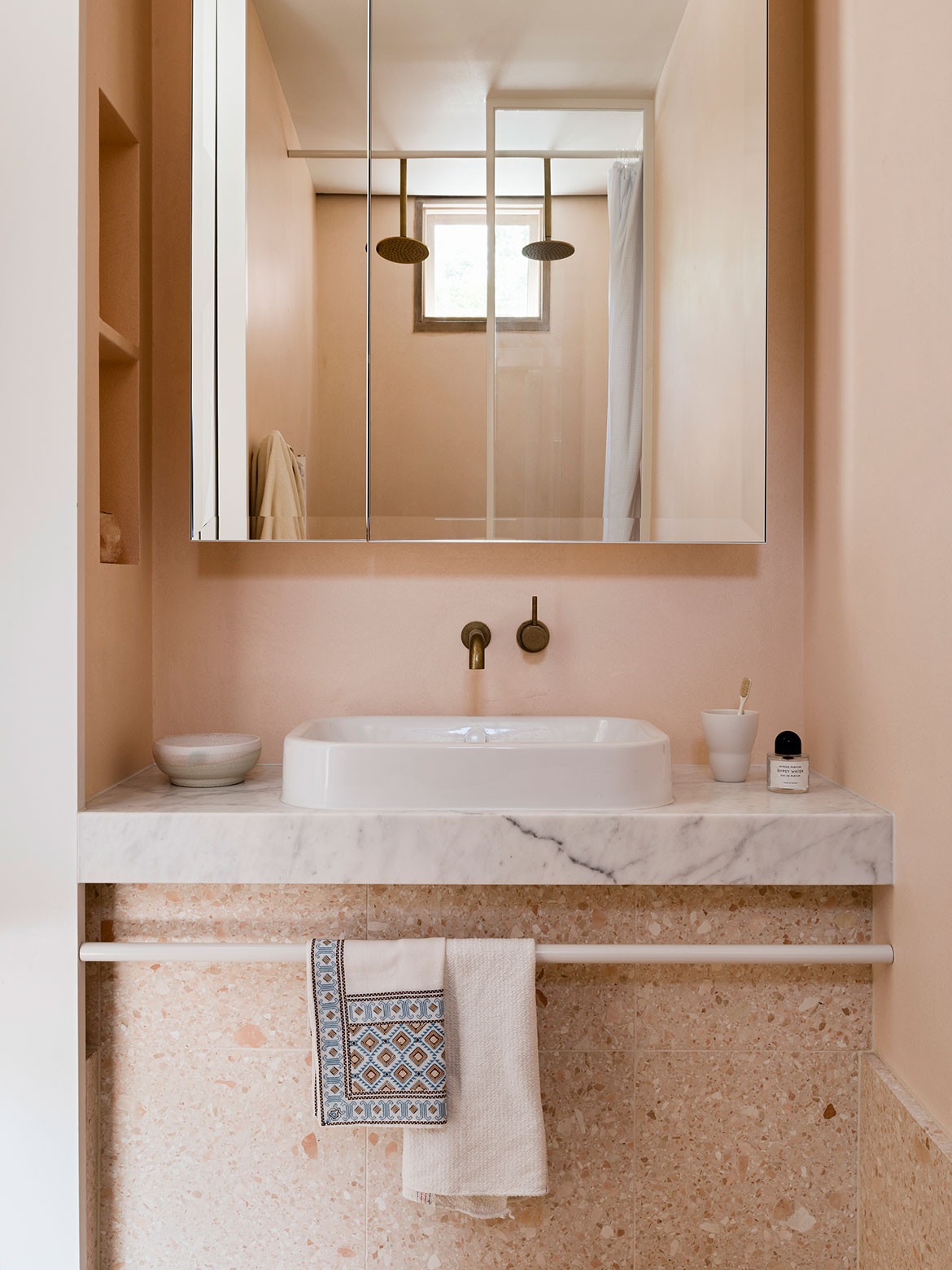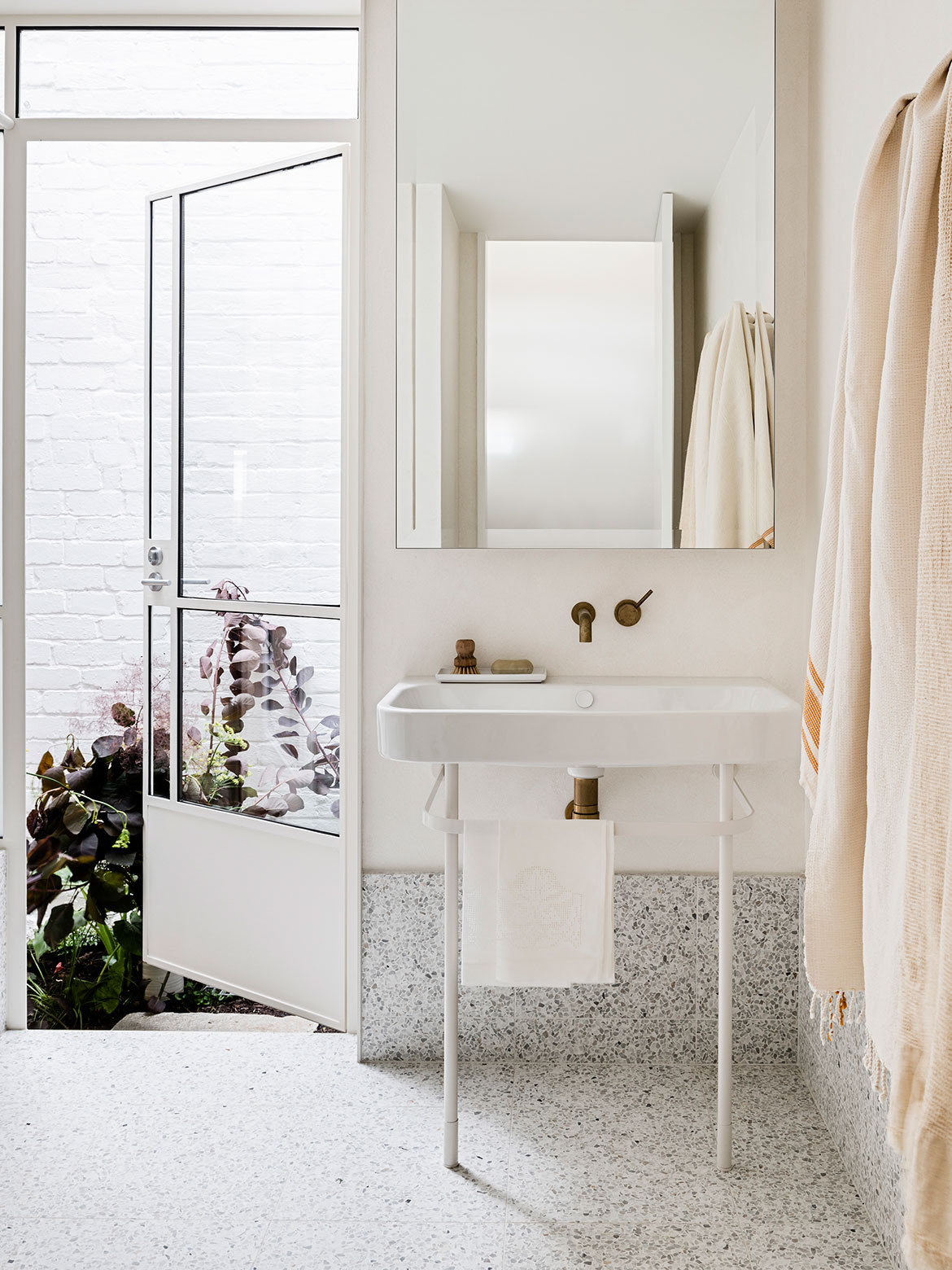 We think you might also like Caufield House by Pipkorn & Kilpatrick
Tags: Alterations And Additions, Folk Architects, Holly Cunneen, Natural Light, Natural Ventilation, Passive Design, Solar Panels, Storybook House, terrace house, Tom Blachford
---