There are strong futuristic and ceremonial elements in your design. What is the primary design concept?
The design concept is 'Machine For Living' which has been explored through efficiency, ritual and order between human and machine. Our intent is to refine the typical cafe experience to create a place where patrons are greeted by a finely tuned production space – a micro factory for all things coffee. There's also a nod to the spirit of modernism [and routine] captured in John Brack's fabled Collins Street, 5pm, But also to Japanese efficiency and their celebration of the ceremony present in everyday rituals such as the morning coffee.
How does the spatial layout differ to 'standard' coffee shop planning?
Sensory Lab is a contemporary café space and follows the Modernist doctrine "form follows function". Functionality and efficiency is at the core of workflow, and at the core of Sensory Lab's design. A clean, crisp and structured design, Sensory Lab is the result of efficiency, subtle use of technology, minimalism and allowing coffee and tea to be the hero of the design.
What design tools have employed to create this sense of order?
Line and grid are important elements in the arrangement of space. Clean lines and visible dimensions mark purpose and place and aid occupancy. These elements help mediate perceptions and orientate both patron and staff within the space. This organisation through line and grid is emphasised further through primary and complimentary materials such as concrete, cork and marmoleum.
How have you fused your modernist approach with the use of natural materials.
On entering, patrons are greeted with a façade of vignetted windows that evokes a 20th century electronics lab. On the inside, the scene is one of a finely tuned coffee production space. Here, like an altar, the central work bench is the focal point of café, surrounded by a variety of seating areas to accommodate patrons and varied use throughout the day. Materials that represented 'high tech' in modern times like stainless steel, Tyvek and linoleum marry 20th Century ideas with the new and low tech with high tech.
What is the primary design element in the space?
A gleaming stainless steel counter top. Here, the Sensory Lab team prepare espresso and filter-based coffees, teas and a selection of toast from the city's best bakers. The large, conveyor belt style toaster was sourced by Foolscap Studio specifically for the project and was customised to fit the counter. Cork wall finishes and marmoleum flooring complement its clean, efficient lines and enhance its mid-century feel.
You've artfully combined technology with a refined selection of furniture and accessories.
Yes, a series of iPads integrated into the central floating bar allows customers to get their daily news digitally, in addition to a newspaper rack at the counter's end. Utilitarian furnishings including stools and tables each adhere to strong form-follows-function approach. Foolscap studio also worked closely alongside Sensory Lab across all customer touch-points, including crockery, cutlery, staff uniforms and merchandising of the retail area.
Ultimately, this space and design seems to work on so many levels.
Foolscap Studio's design response and integrative approach have made for an aesthetic outcome, where functionalism is indissoluble to aesthetic and site consideration. For, although coffee making and efficiency are central, the café offers opportunities beyond this requirement. It offers a space for reprieve and exchange, within its high foot traffic CBD location.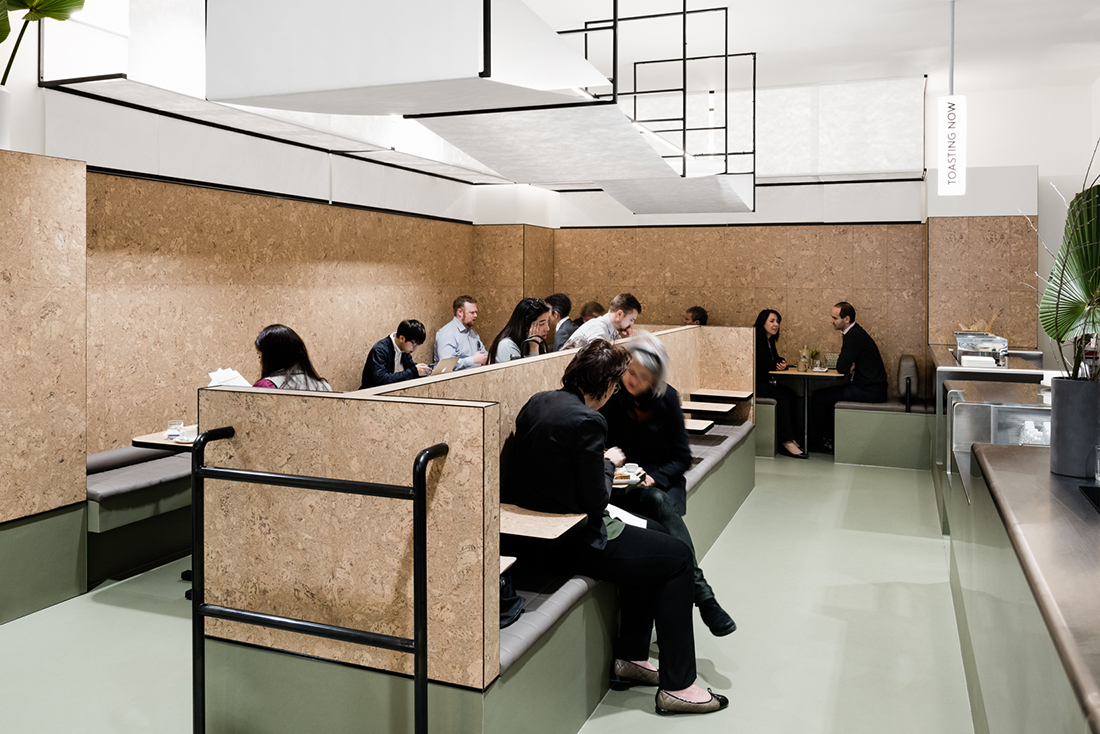 Want more about the Sensory Lab by Foolscap? Here's a super quick snapshot…
Activating ground plane at the Collins Street site, the design responds to the ritual of the morning coffee in the context of the modernist architecture of the site. The concept is a 'deconstructed' yet refined experience that diverges from the standard coffee shops of Melbourne.
In the spirit of the history of the site, here the aim is to create a sense of order between human and machine – patrons are greeted by a finely tuned coffee production space, a micro factory for all things coffee. A nod also to Japanese Modernist efficiency and the ritual of ceremony.
Reminiscent of a 20th Century electronics lab, the exterior vignetted windows form the point of service where staff and customer interact. However inside the 'vending machine' facade a human element is revealed, bringing analogue language to the customer interaction. The production line style counter serves speciality toast, teas and of course coffee recalling the ideals of maximum efficiency that modernism stood for, all within a simple and warm architecture.
Materials that represented 'high tech' in modern times like stainless steel, suspended translucent canopies and marmoleum marry 20th Century ideas with the new; the low tech with the high tech. Clean, strong and utilitarian furniture maintains a form follows function approach. The clean, crisp and structured design result creates efficiency through technology. Here the design brings a new take on Melbourne coffee through the Sensory Lab experience.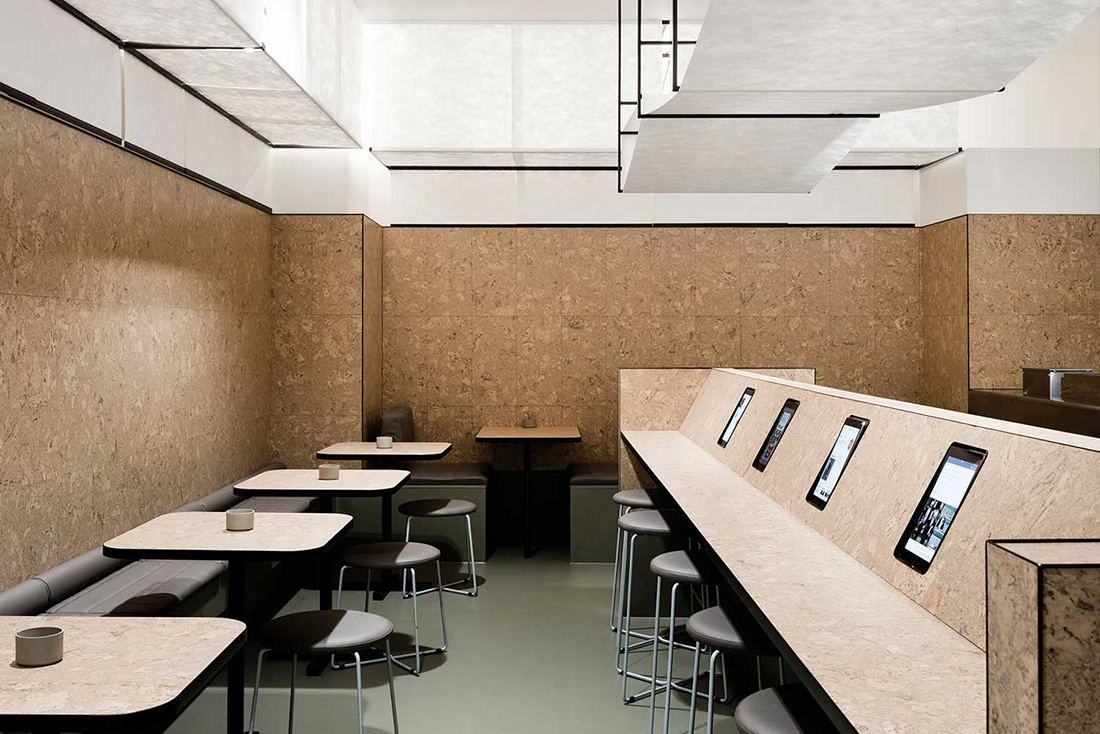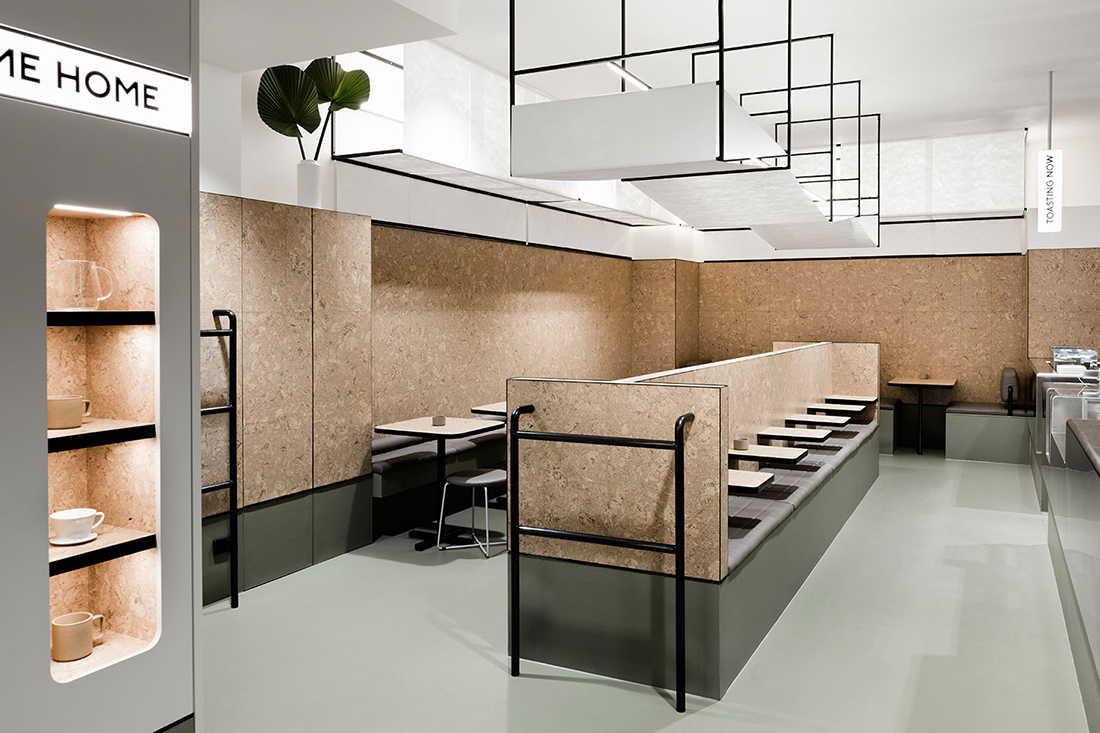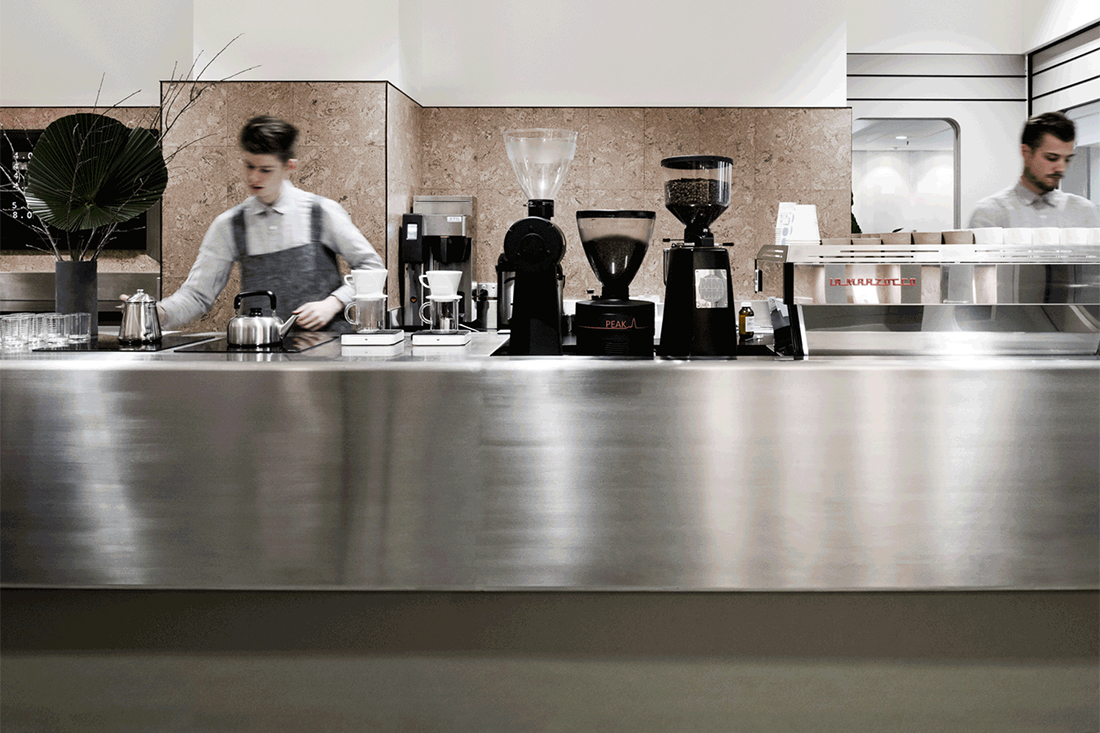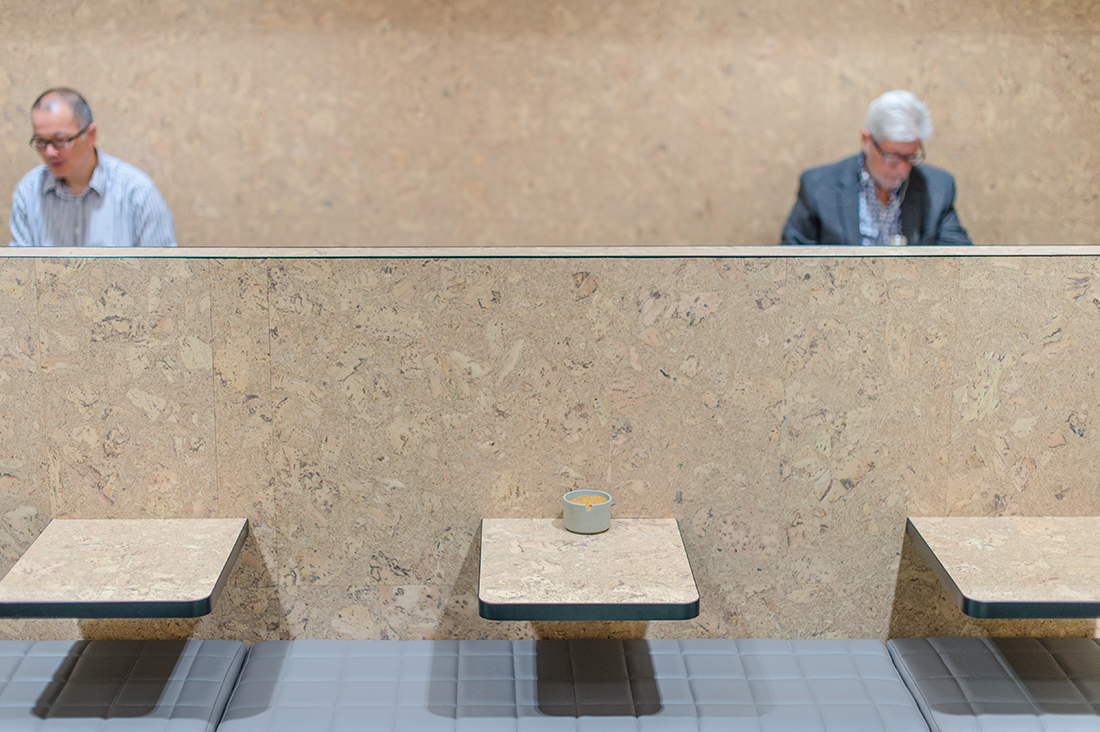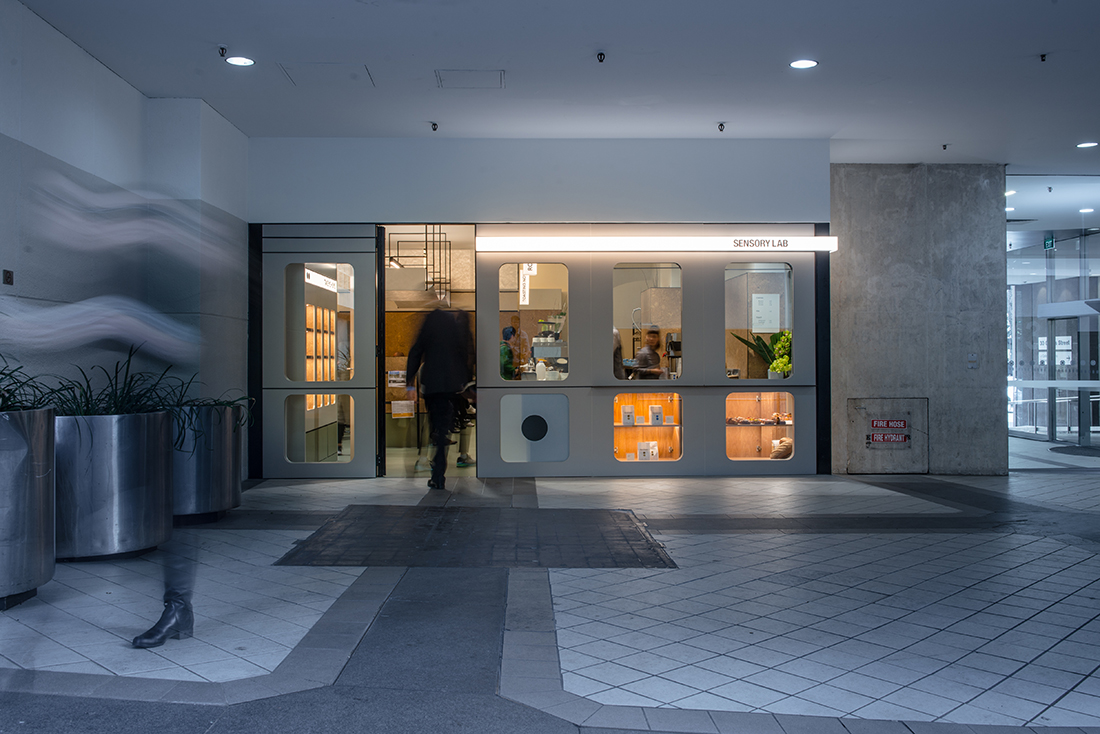 Tags: Adele Winteridge, Elana Castle, Foolscap Studio, Sesnory Lab
---