You can't miss this modern Mount Claremont home. It's the only minimal and bold two-story project, on an established street the boasts homes from a variety of design eras.
"The home is a very modern architectural design with its cubic exterior," says Kylie Petrou of Axon Homes. "It's in an area where there is a mix of exterior elevations, so its unique form does stand out, but not in a way that is offensive to the overall street scape. In fact, the client was very certain that he wanted a modern home and not a copy of what already existed."
The contemporary aesthetic of the exterior continues inside with high ceilings, concrete floors and an exposed commercial air-conditioning, evoking a raw and industrial style.
The client, who wanted a new build, commissioned DMG Architects to design and produce working drawings, while the construction and design details of the residence were executed by Axon Homes.
"The owner met with us to discuss the design inspiration for the residence, coincidentally he showed us an image of one of our previous projects, in which the master bedroom wall and hidden pivot door was clad in timber veneer. This was the springboard for us to start the methods for a tailored outcome," says Kylie.
The 550-metre-square block caters for the 300-metre-square two-storey home that showcases a balanced blend of modern materials, textures and geometric architecture. Internally, the residence's open space living area features custom joinery with warm timber accents.
Upstairs, the three bedrooms run off a long hallway with the master bedroom taking advantage of the second level views. Oversized windows seamlessly run from the bedroom into the master bathroom, where the bath is positioned up against the glass.
"It's a blend of strong geometric spaces that are offset with soft timber surfaces and gentle tiling textures and tones," Kylie explains. "After handover from the architect, the client instructed us to value engineer selected materials and finishes, to bring the project in on budget without spoiling the design appeal. For example, traditional timber veneer joinery material was replaced with a pre-finished timber veneer product, which was a significant cost saving for the client."
Axon Homes
axonhomes.com.au
Photography by Dion Robeson
Dissection Information
Dining table and chairs from District
Outdoor setting from Embassy Home
Lounge and coffee table from Empire Homewares
Beds from Bedshed
Artwork from Linton & Kay Galleries
Kitchen benchtops by Caesarstone
Bathroom and laundry benchtops by Bernini Stone & Tile
Tiles by Myaree Cermaics
Cabinet Maker by Histonium Furniture
Joinery Maker by New Age Venees NavUrban
Custom track lighting, kitchen pendant and LED down lightings by Corsa Lighting
Tapware by Phoenix
Sanitary ware by Seima and Caroma
Appliances from Bosch
Fireplace by Fireplace Corner
Concrete Floor Finishing Trade by Shine-It Systems
Door hardware by Zanda
Windows and sliding doors by JGS Windows
Paint by Dulux
Metal work by Bespoke Metal Industries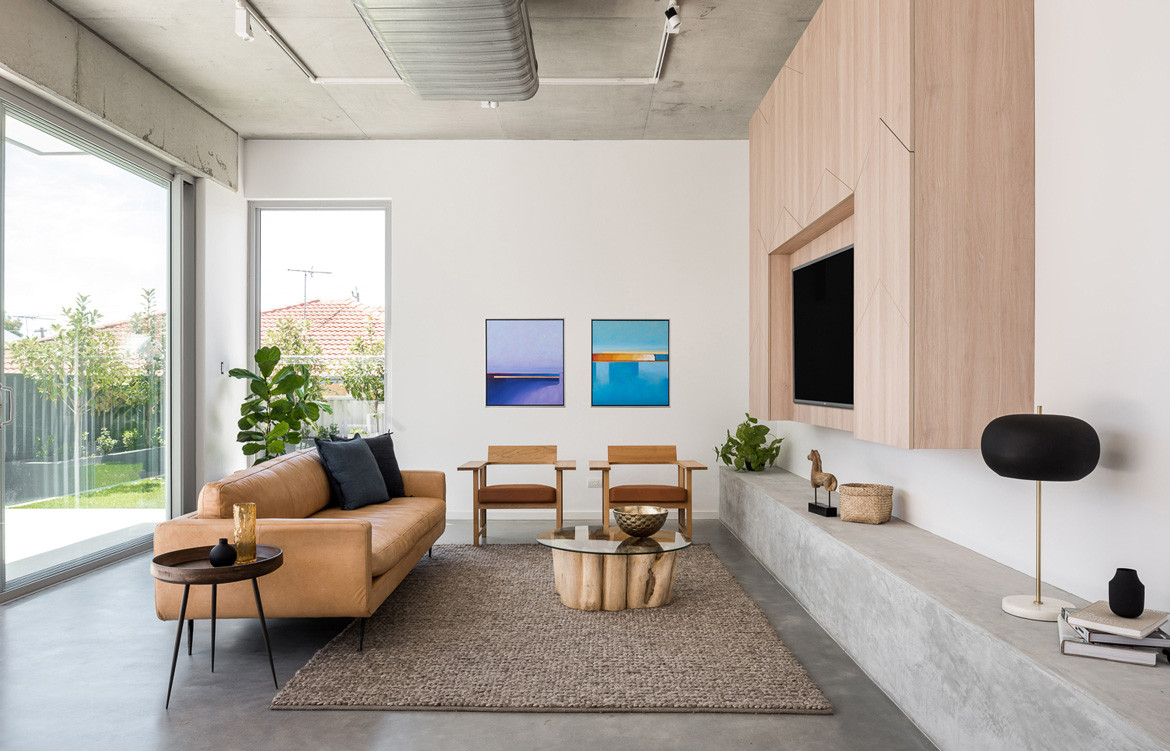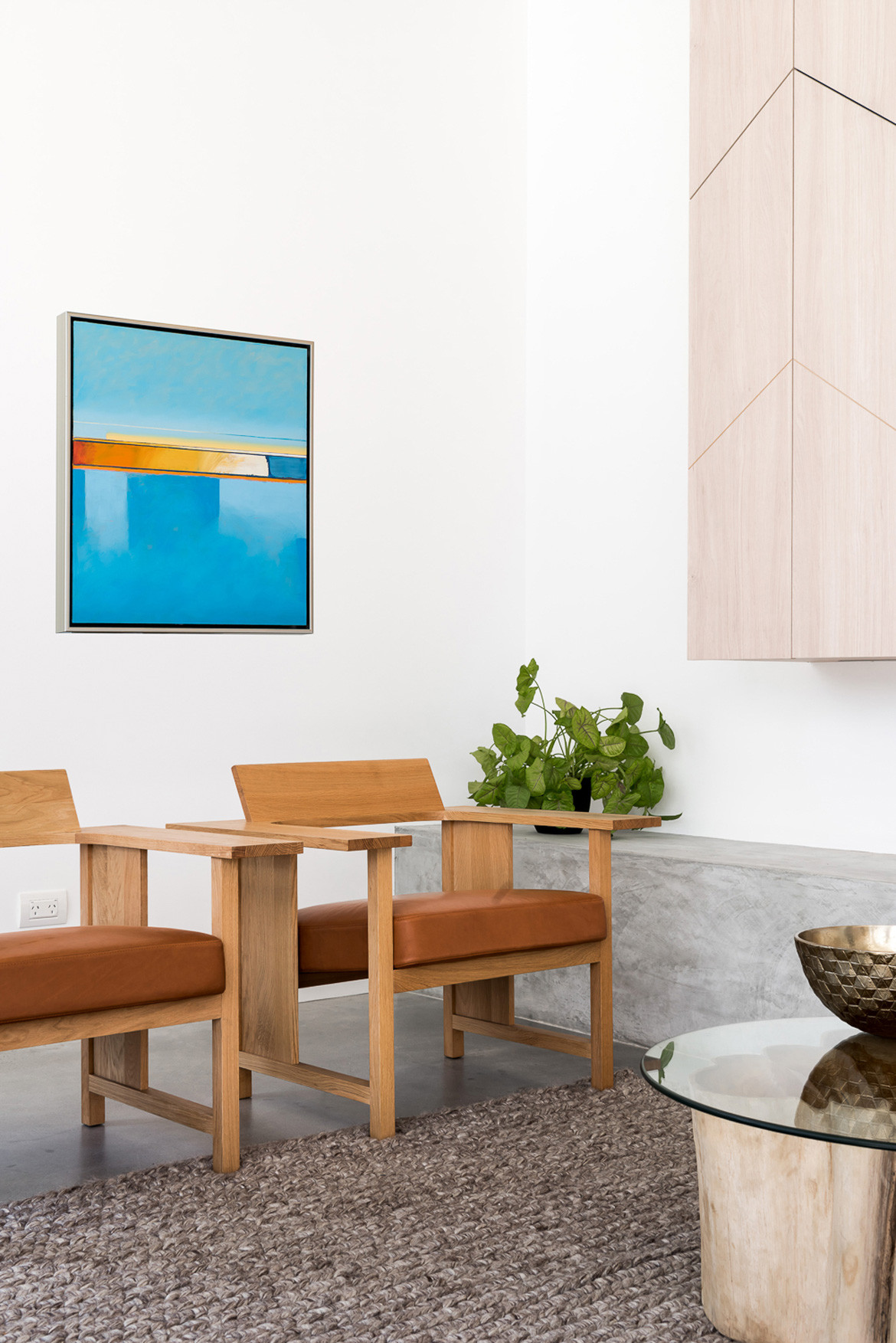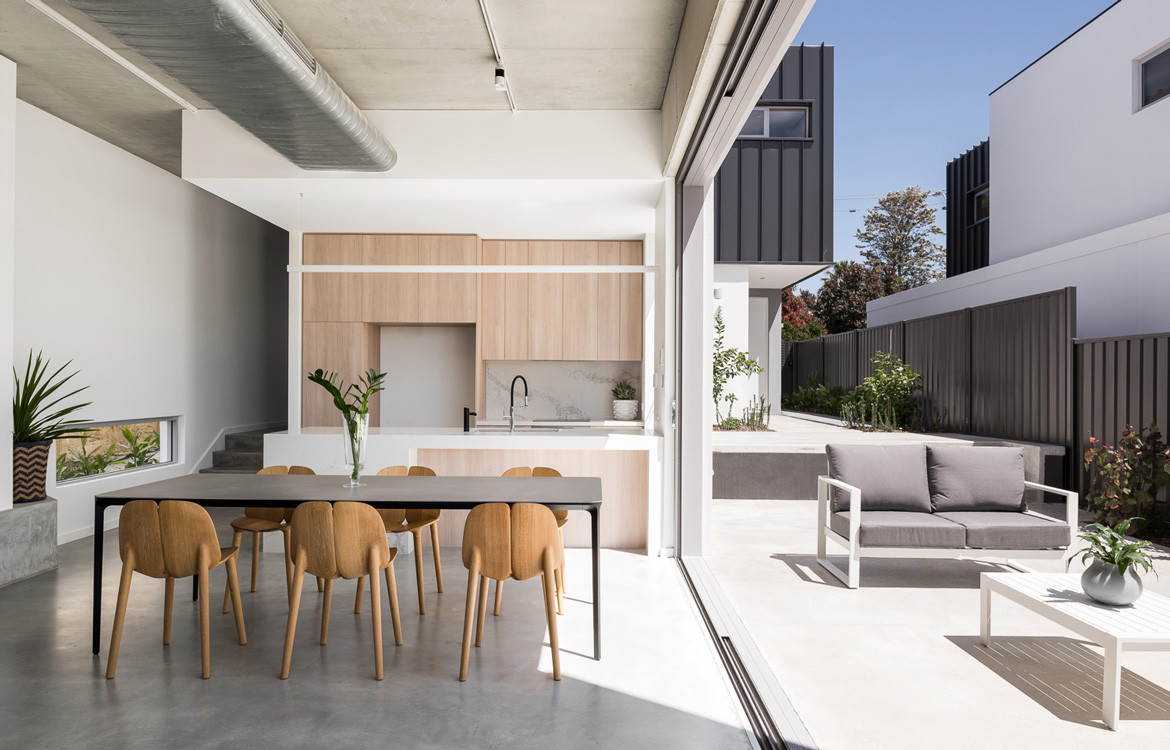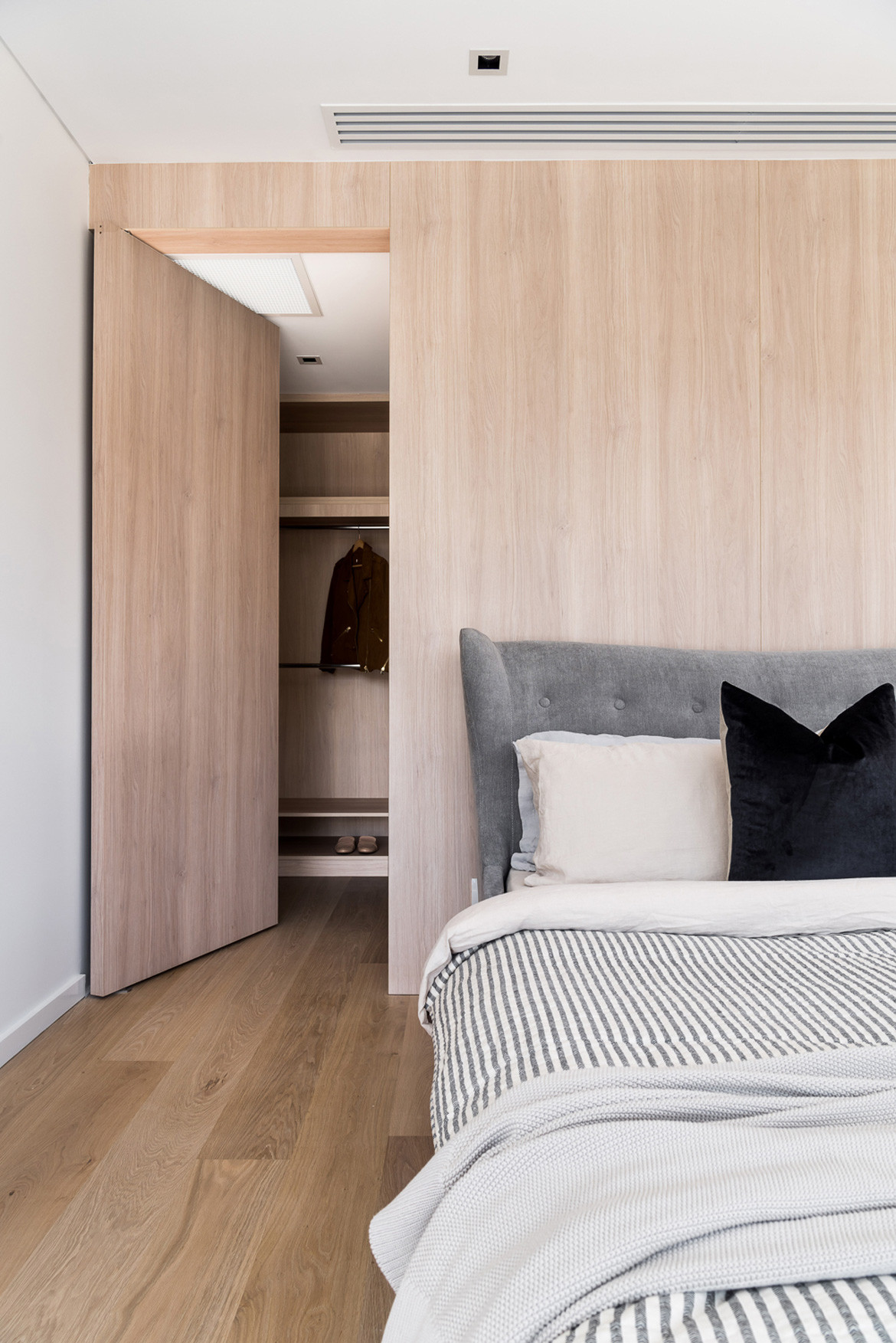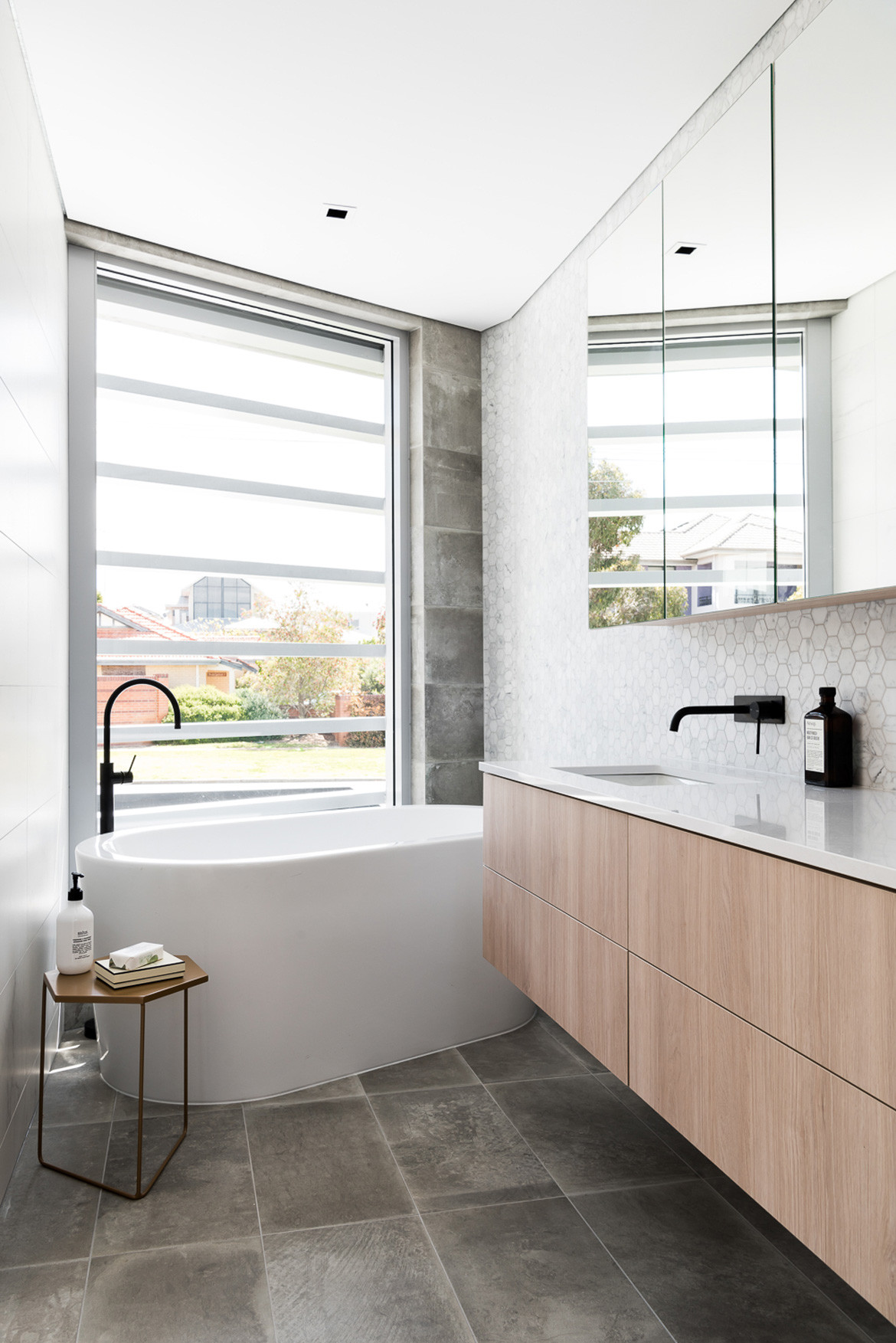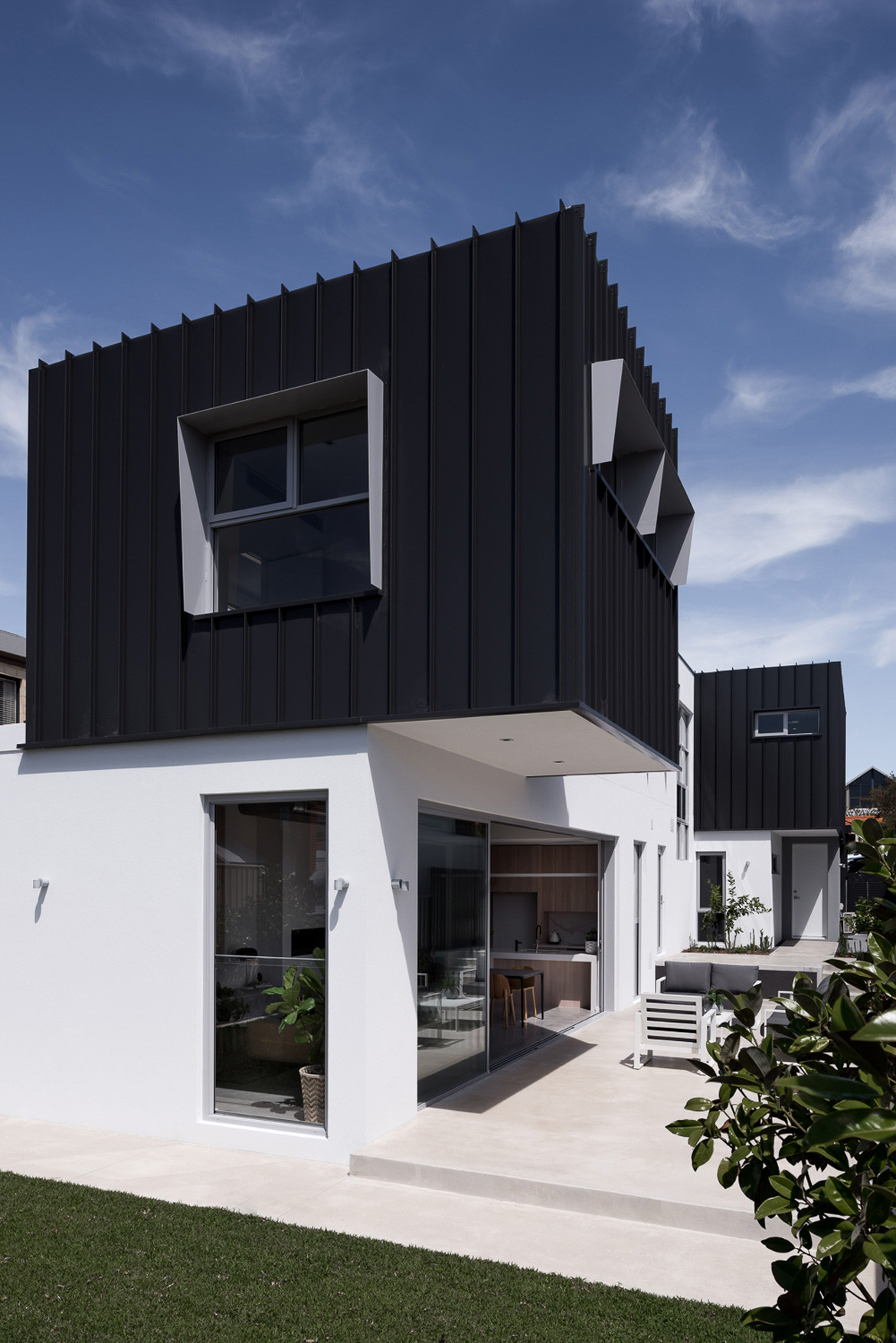 We think you might also like Triangle House by Robeson Architects
Tags: Axon Homes, bosch-home-appliances, Caroma, Clare Ryan, Dion Robeson, district, Dulux, geometric, industrial, modern, Mount Claremont, Perth
---