Rather than retreating to a downsized lifestyle, the now retired clients of Glen Iris House opted to have a home that would welcome their grandchildren to play, and the kids to come and go whenever they please. Spacious and welcoming were key to their brief, with a wish to host many family gatherings. Luckily, the right firm was on their mind.
Luke Fry Architecture and Interior Design was brought into the clients' lives with full creative rein to make their dreams reality. And what they delivered to this period home was a clever spin on the contemporary, hidden behind the original period façade.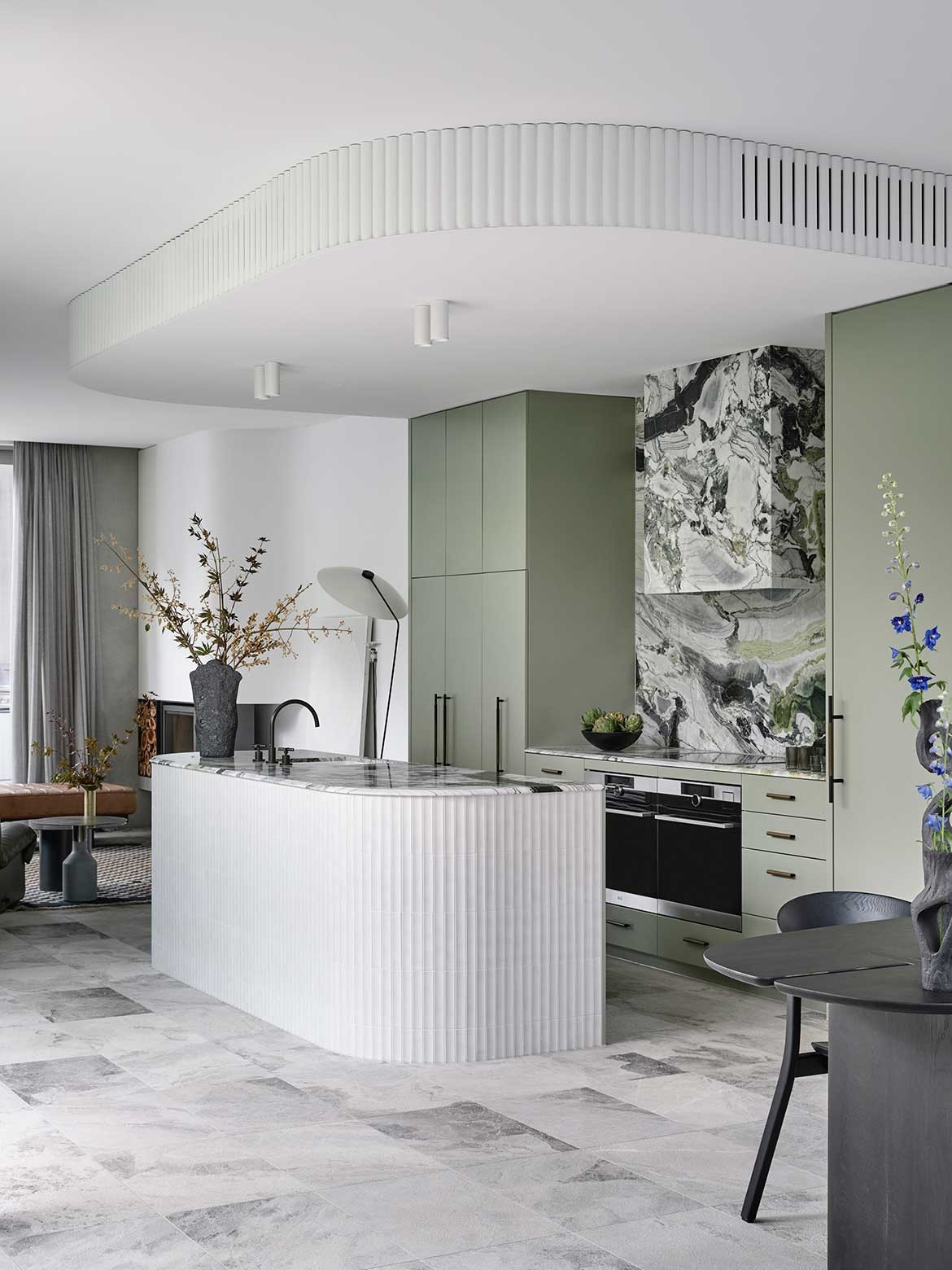 In fact, that is all that remained of the original home, and behind the period veneer lies the trademark of Luke Fry. Known for its signature pared-back design, Luke Fry Architecture responded to the house's context with the updated design that interconnects the period home and the new pavilion via a weaving glass link.
"The glass link allows the period home and the new pavilion to co-exist respectfully on the same site. The pavilion hugs the southern boundary, which maximises the northern light into the home and landscaped areas, including the pool," says director and founder Luke Fry.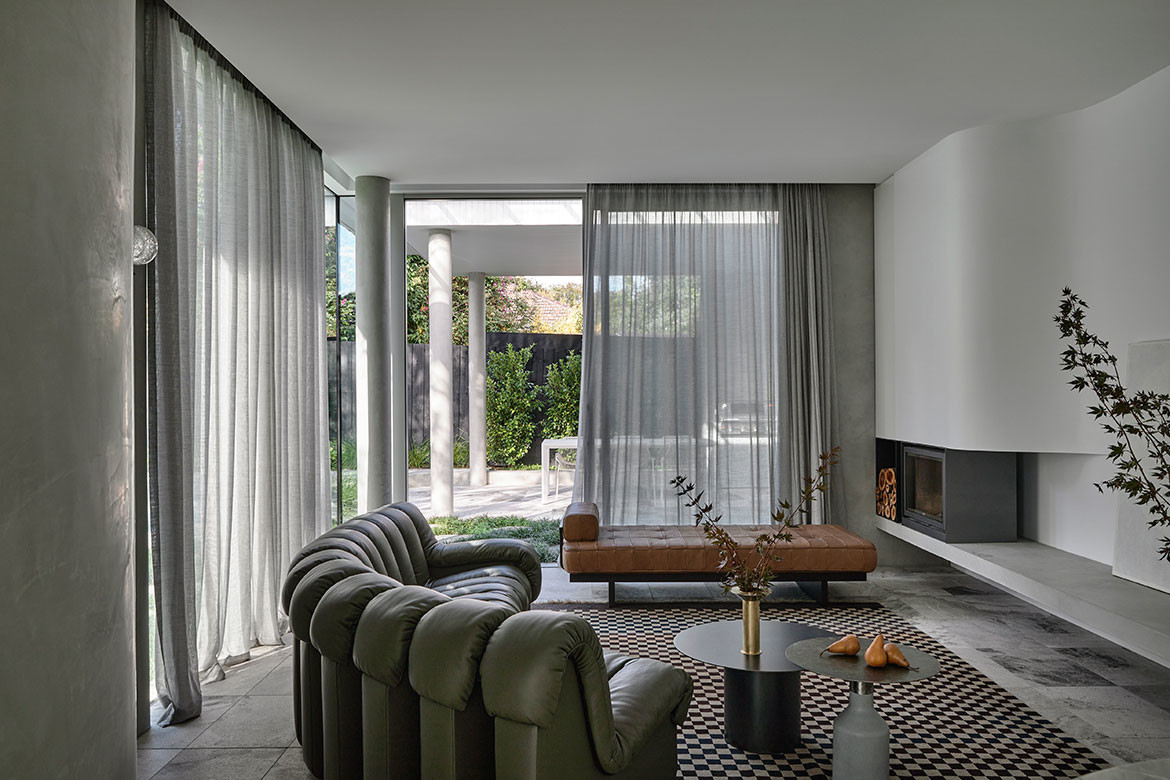 Edited spaces feature simple forms, and the staple piece of the home — the rear pavilion — curves into the garden with inspiration driven by the home's existing arches. The concrete rendered walls hugging the southern boundary embody the design's connection to curvature.
The palette and materiality reflect the architectural forms of the home, encouraging movement of not only the eyes but also the body. A key feature is the kitchen, in muted green and swirling Signorino natural stone benchtops.
"My favourite element of the project is the curved concrete rendered walls of the pavilion, and in particular the bullnose rounded corners, which gives an incredibly soft language to an otherwise solid construction," shares Fry.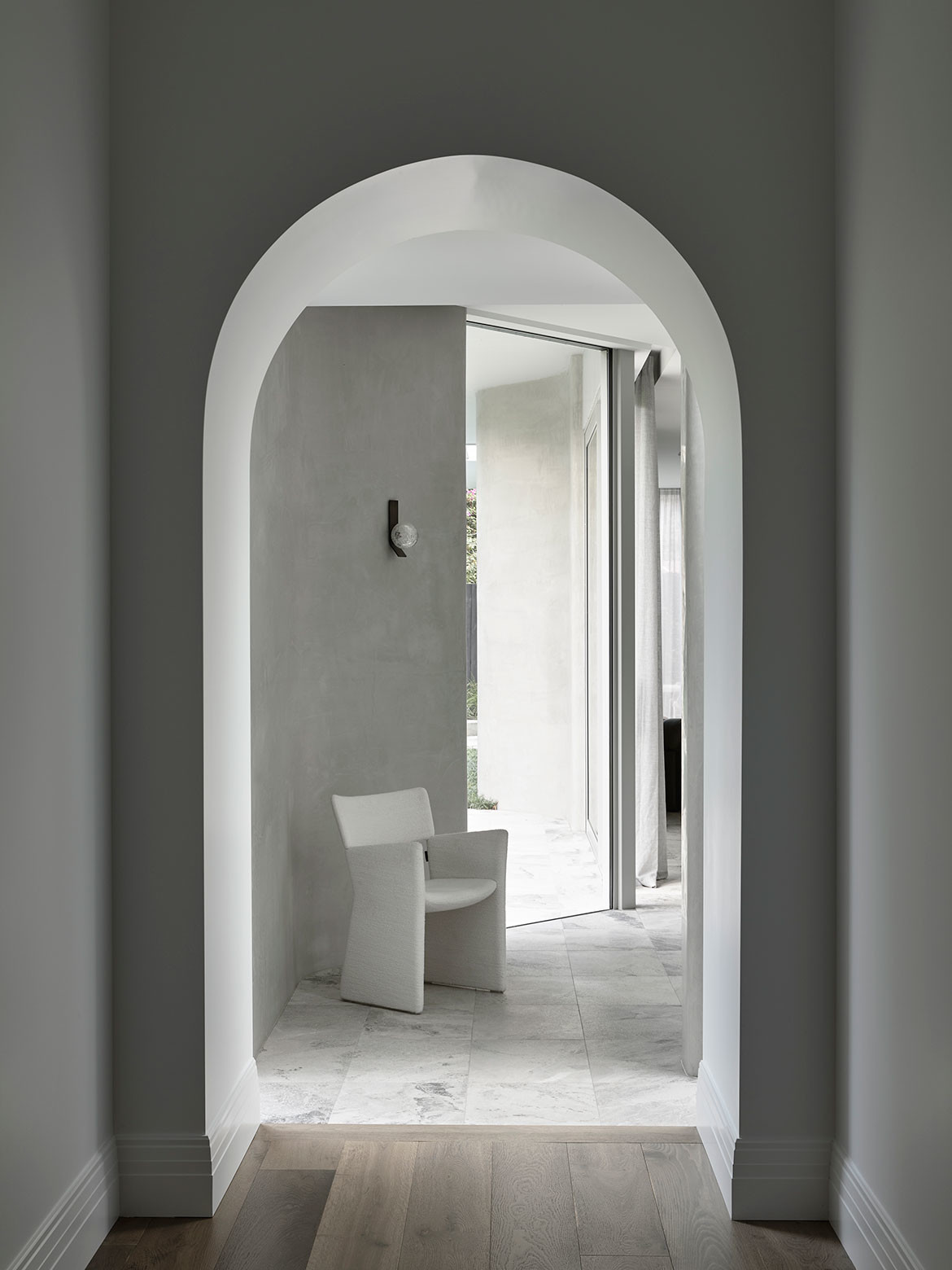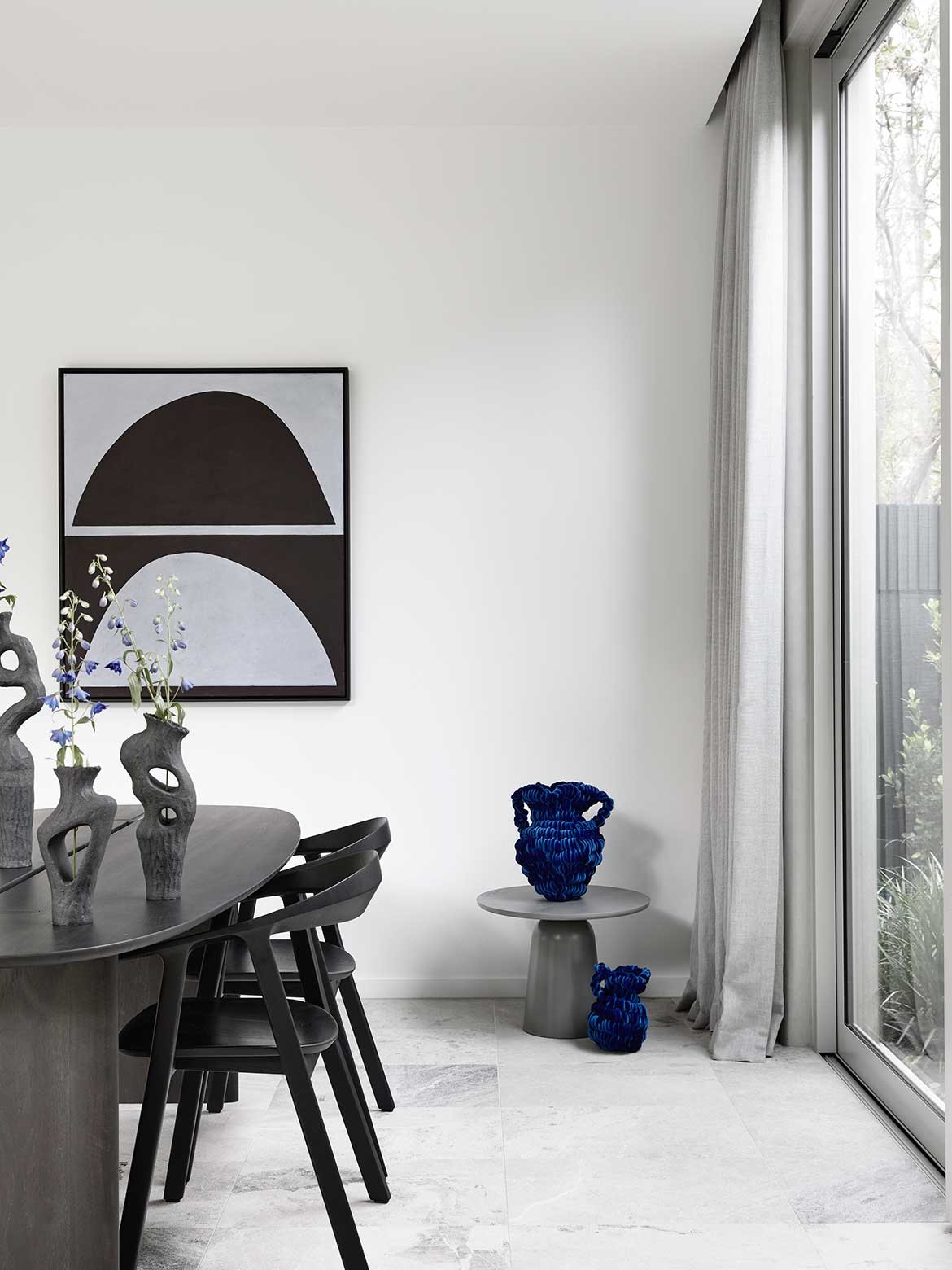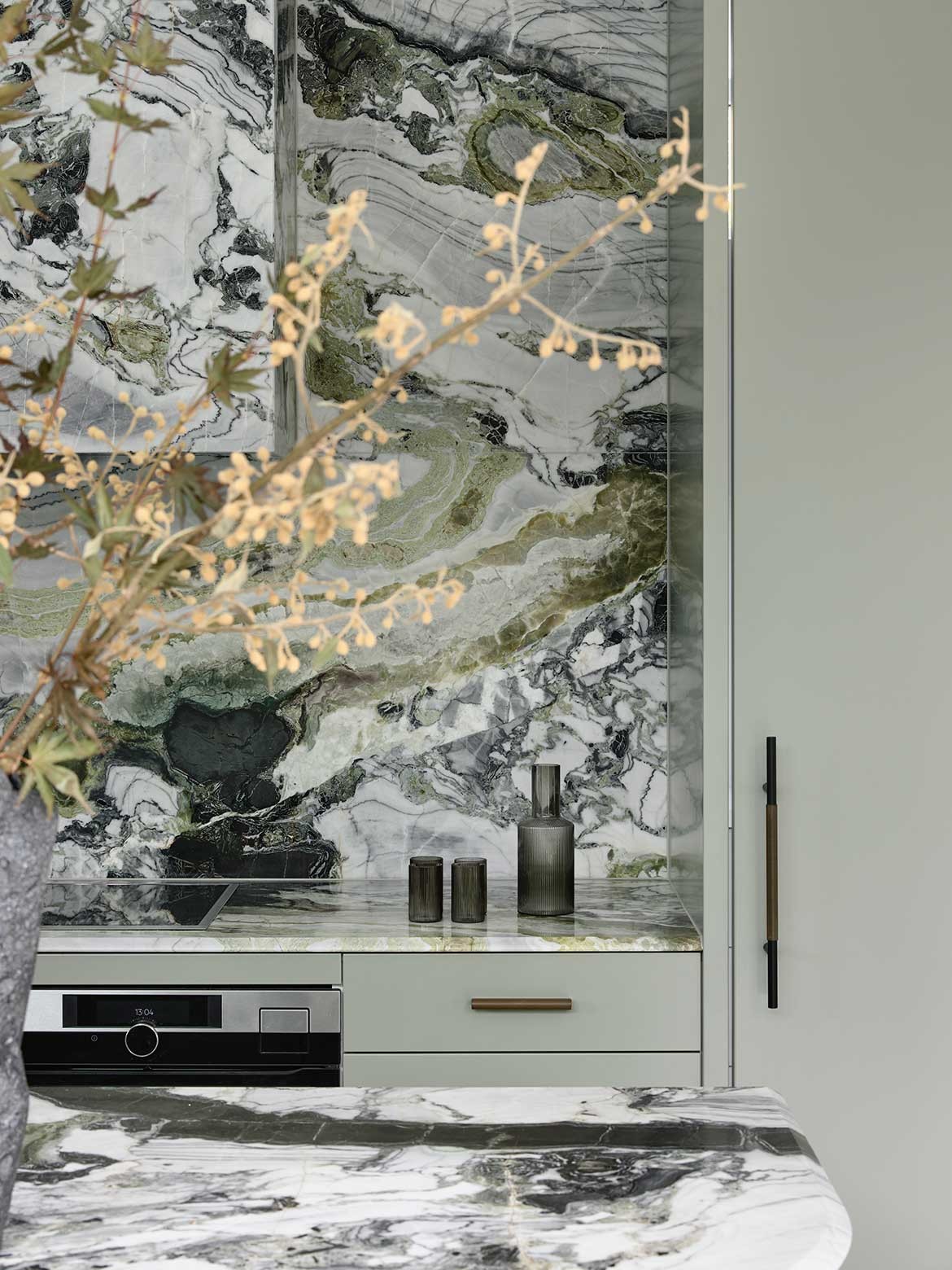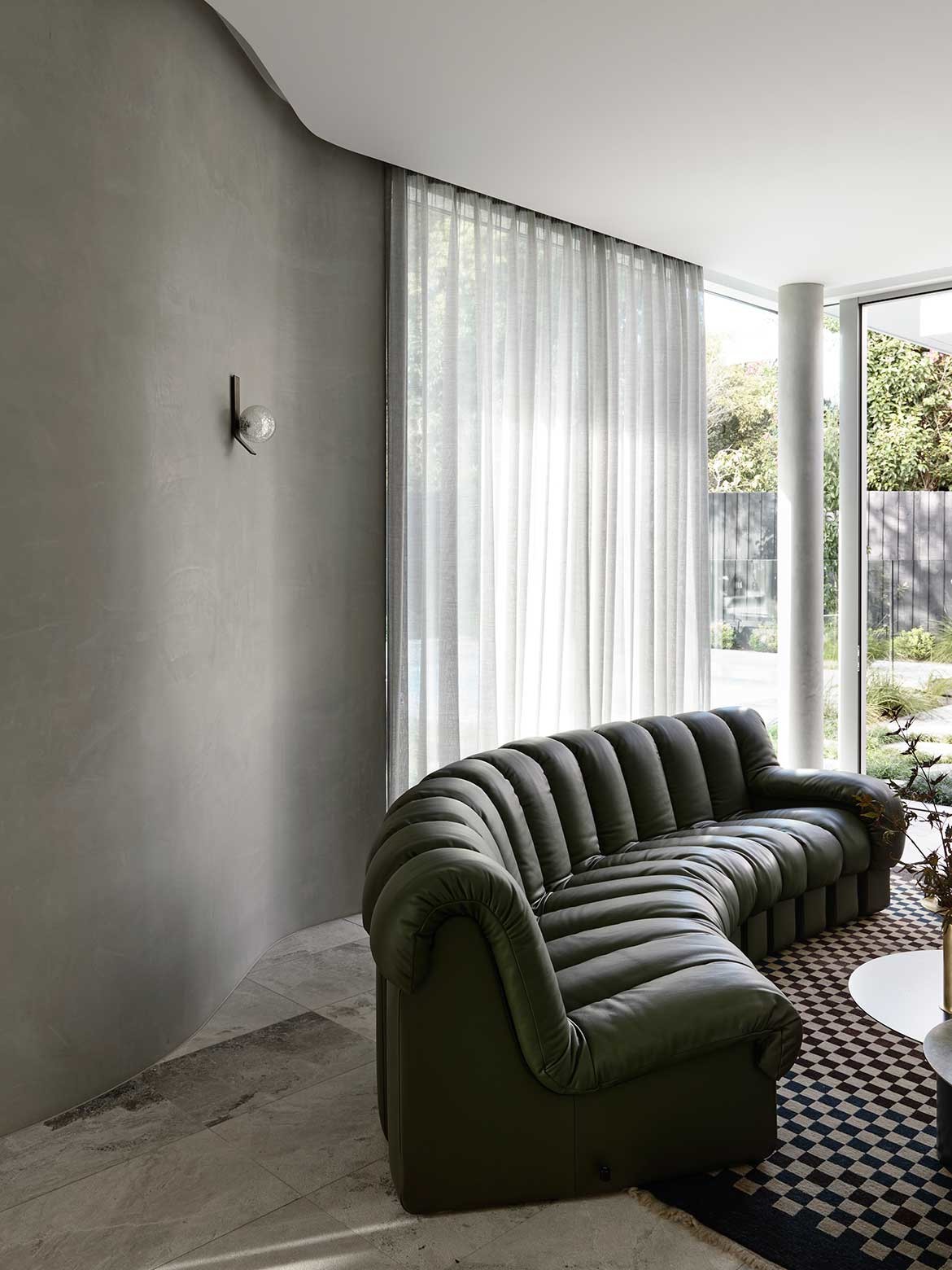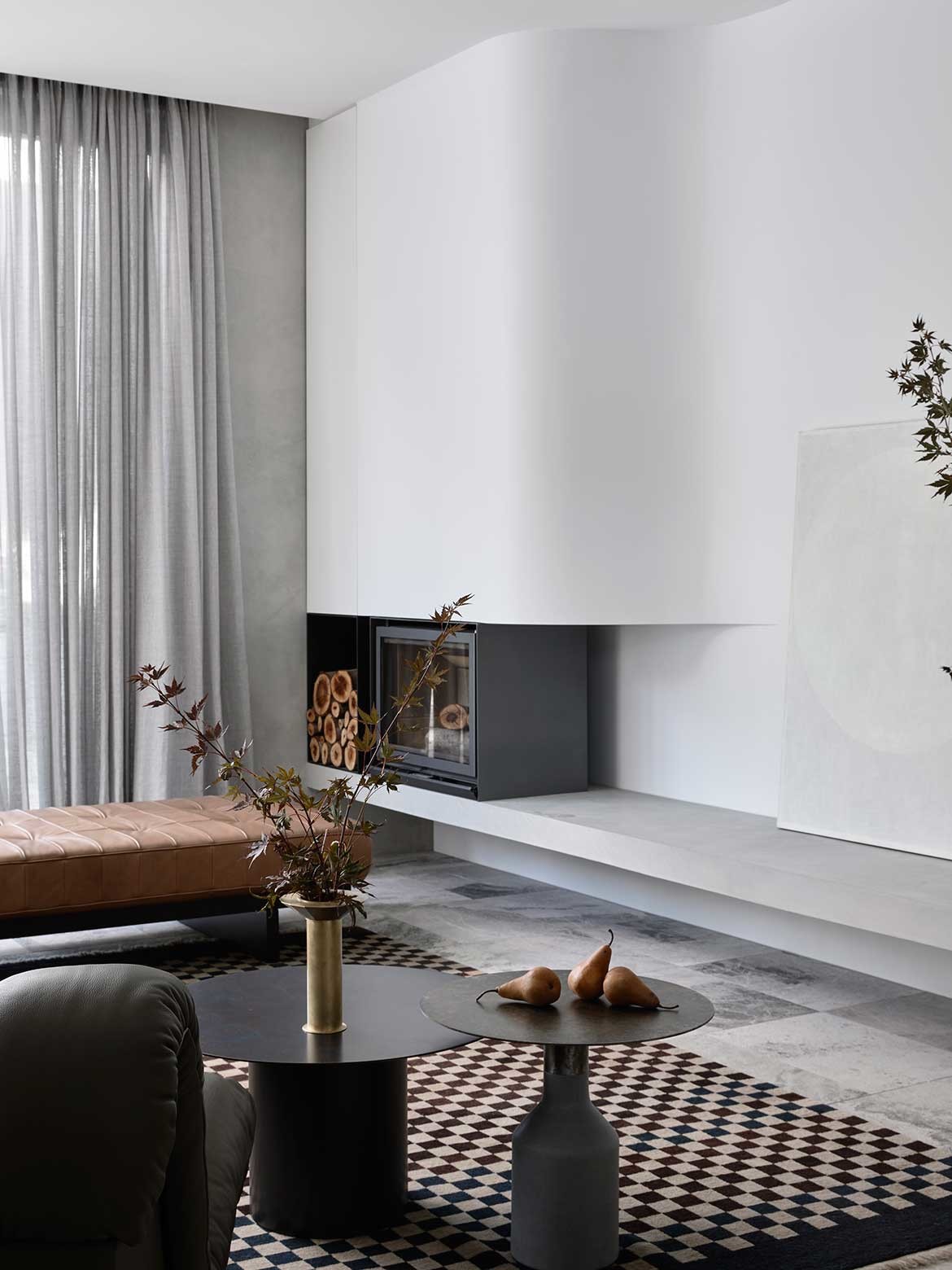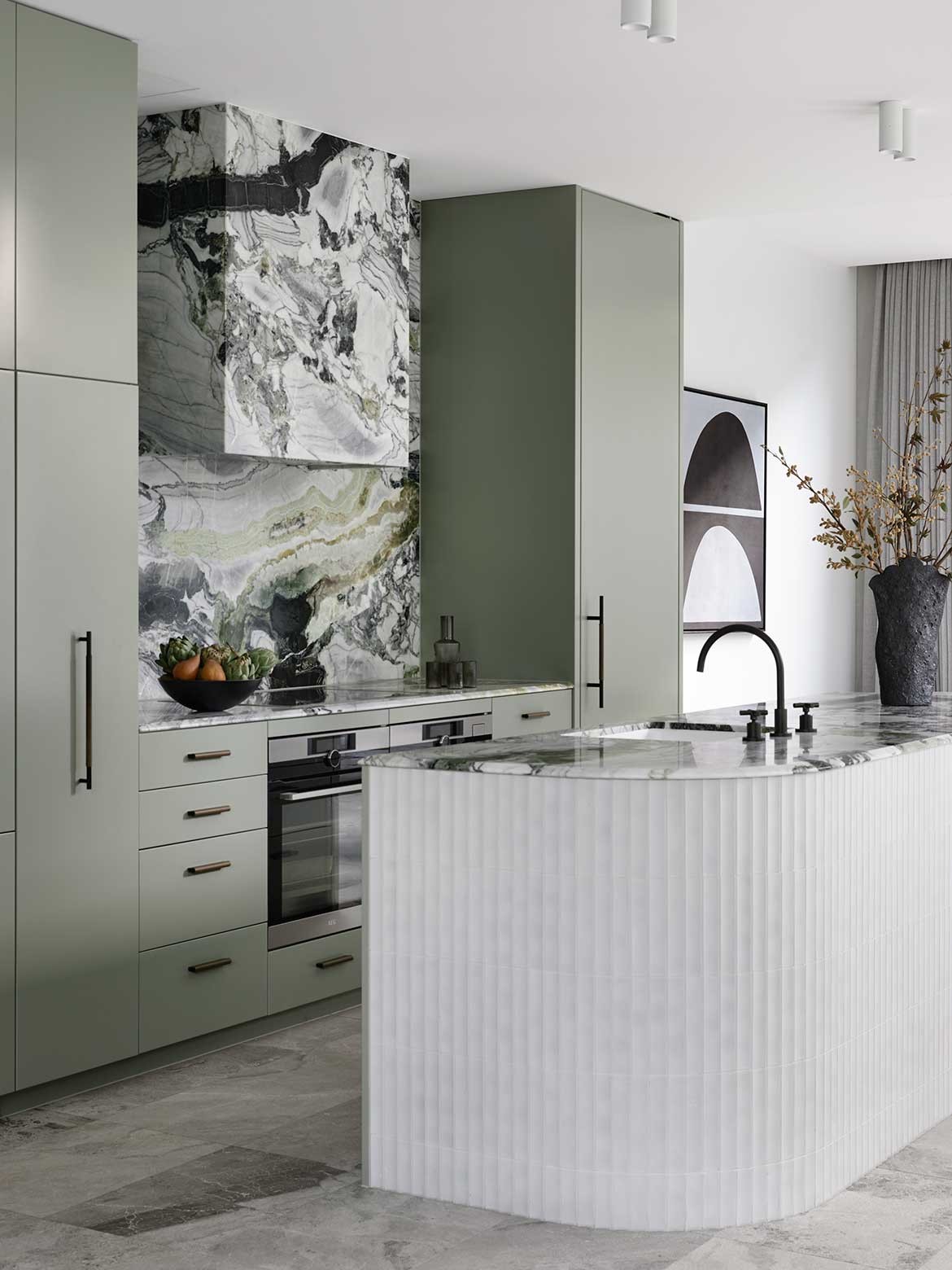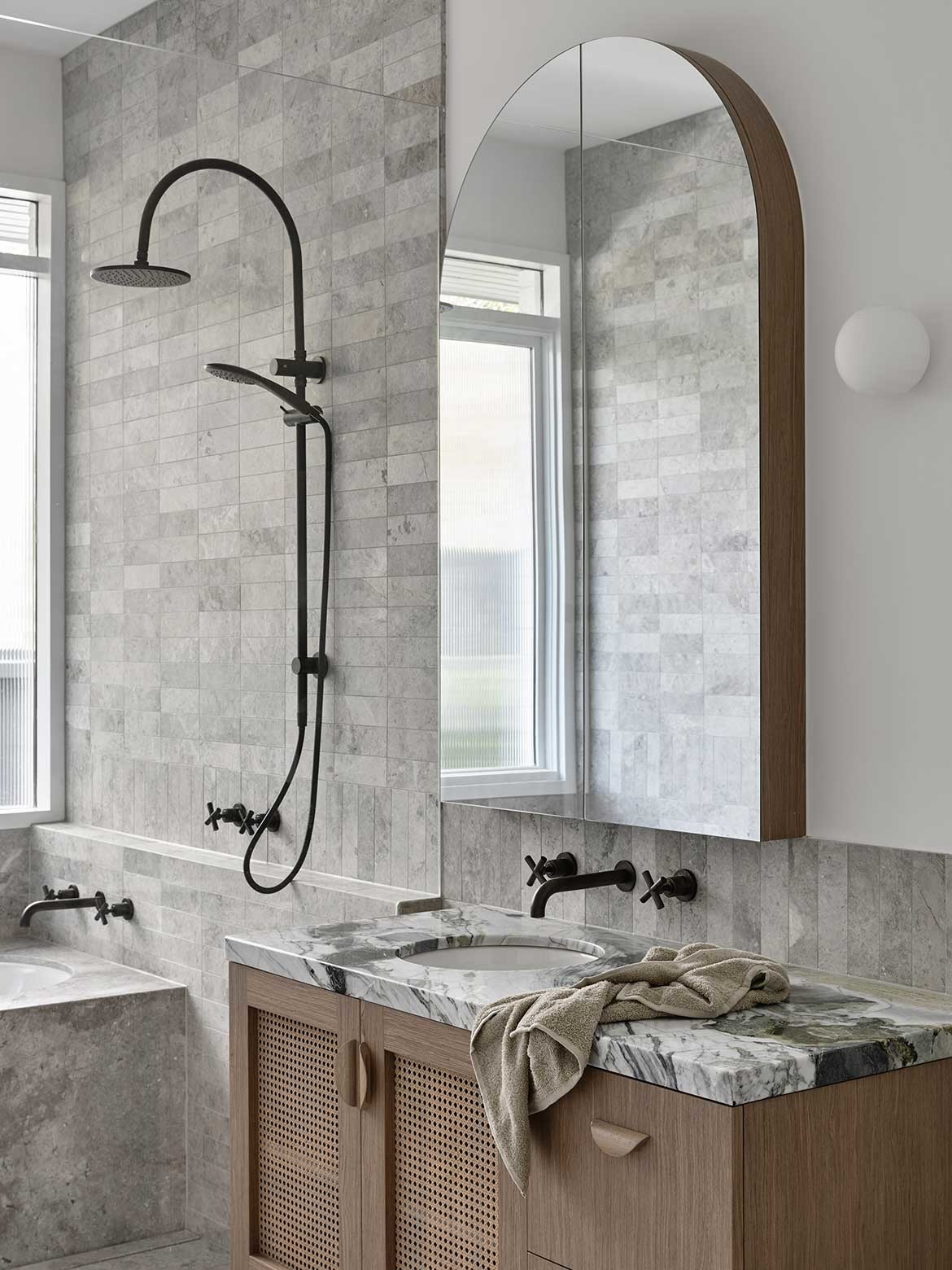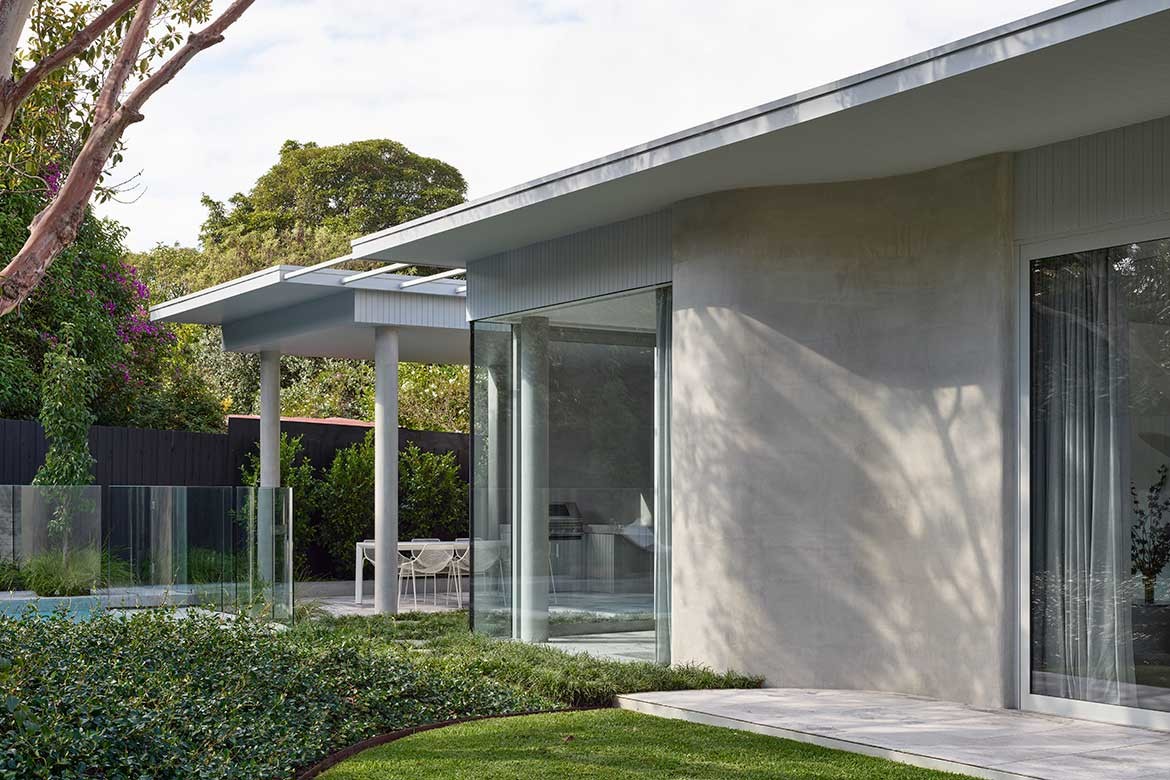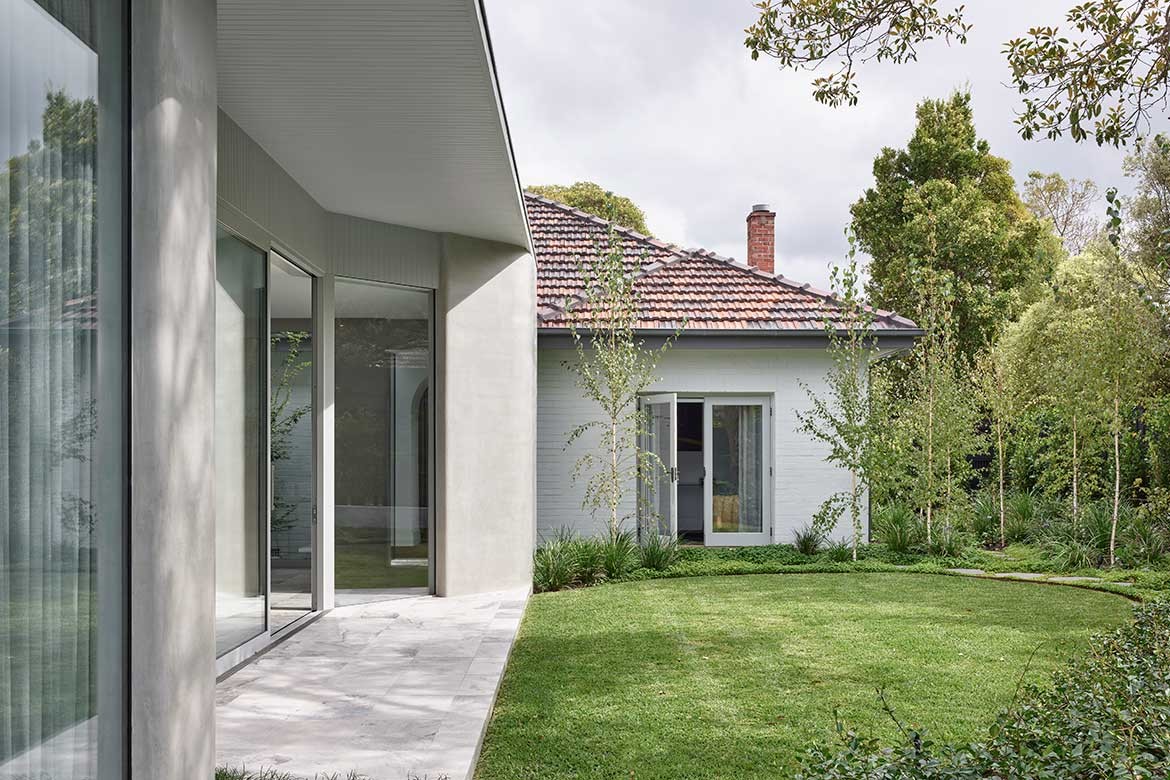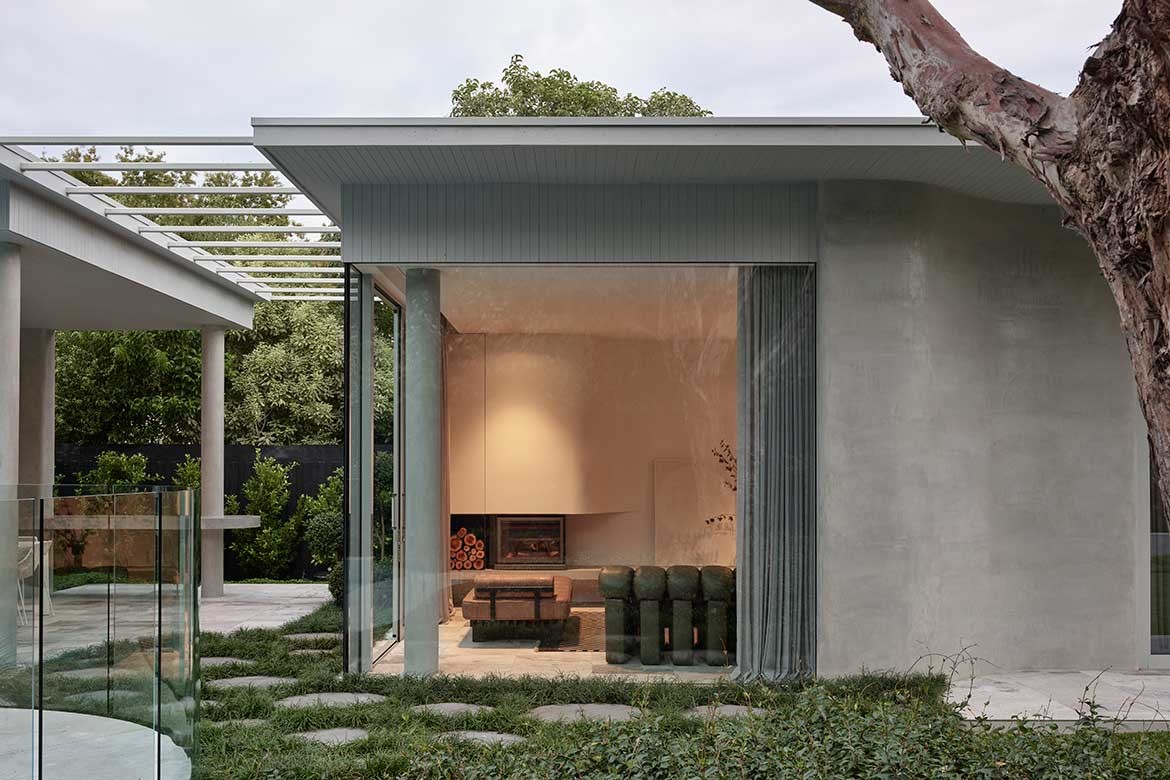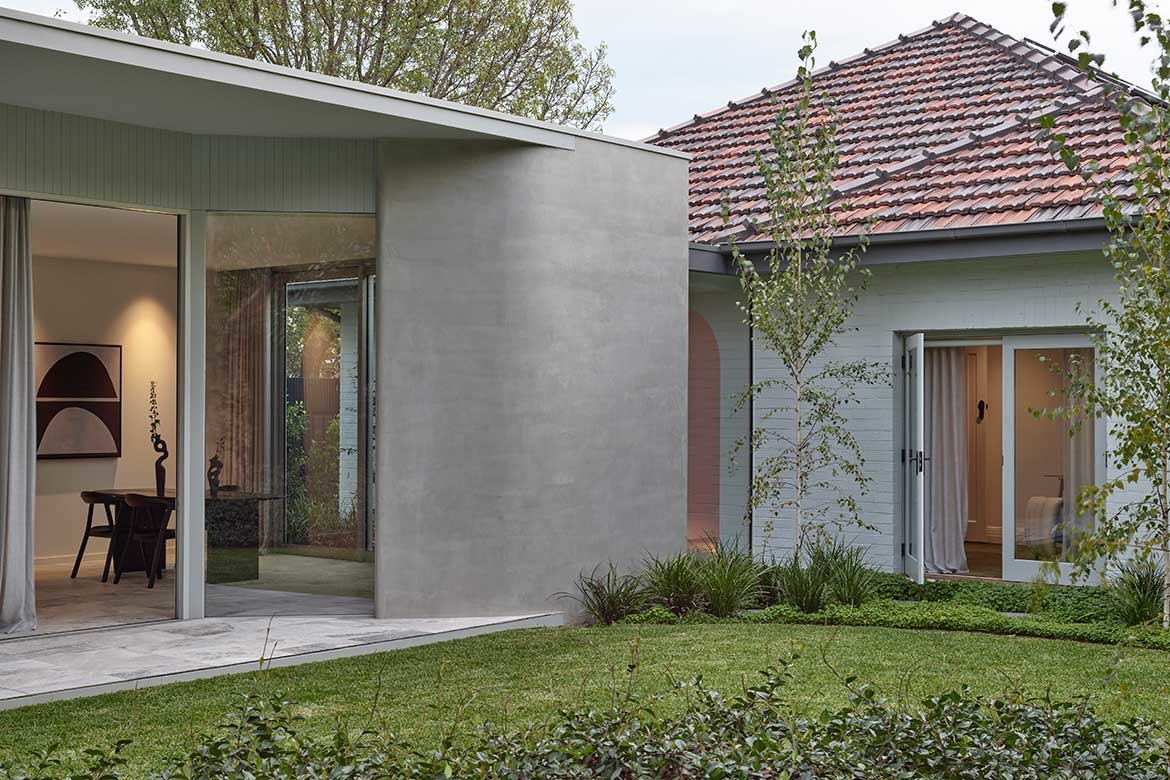 Project details
Architecture and interiors – Luke Fry Architecture and Interior Design
Photography – Derek Swalwell
We think you might like this Art Deco home, also designed by Luke Fry
---