What was once a working-class suburb in Melbourne, Fitzroy is now recognised as one of the city's most popular inner-city neighbourhoods. Quintessentially cool and old school, Fitzroy became a crucible for Melbourne's bohemia. The house on George Street is thus considered an adaptive reuse of a former factory – one that is classified to be 'Individually Significant.'
With offices in Hong Kong and Melbourne, the architectural studio HOLA Projects recently transformed this factory that used to house the Federal Trolley and Truck Company back in 1920, into a family residence. Considered as a heritage property because of its Art Deco-inspired façade with stepped parapets and a unique corbelled brick decoration, the architects retained the original brick shell in collaboration with structural engineers.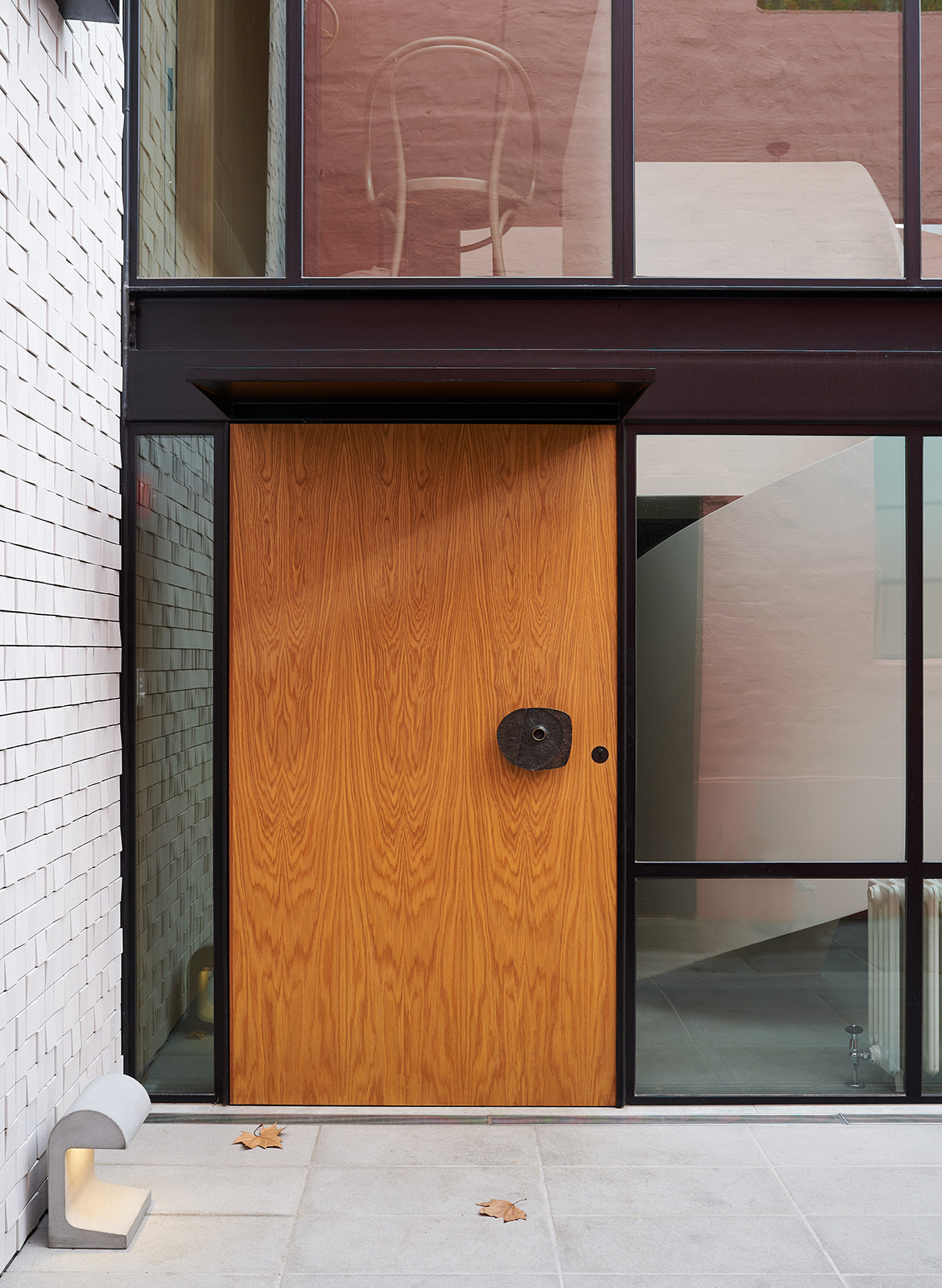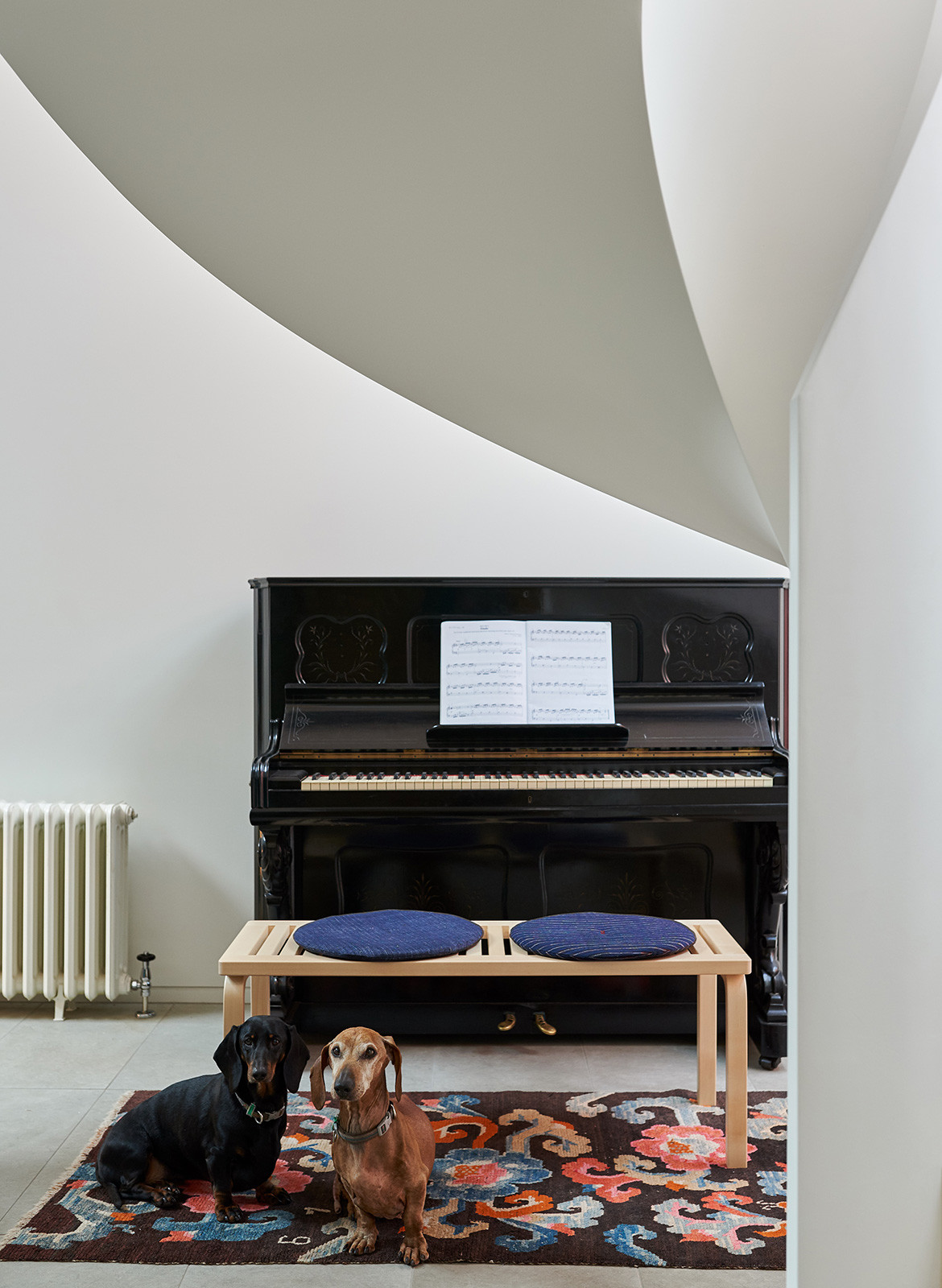 Though the depth of the building posed as a challenge with a lack of natural light and poor spatial planning, the HOLA project team resolved this by introducing three glazed courtyards with enclosed steel frames and bespoke bronze hardware to allow for natural ventilation, sunlight and thus – to turn the existing factory warehouse into a solitary retreat. The existing building also had poor thermal performance, so the addition of courtyards and glazed windows, the new dwelling is highly insulated and achieves a reduced running cost.
Despite its similar functionality, each courtyard serves a different purpose; the entry court acts as a buffer or transition space between the interior and exterior, the kitchen courtyard towards the back of the house with diffused sunlight and cool or warm breezes, and the central courtyard with a compact pool that bisects all the common areas of the home.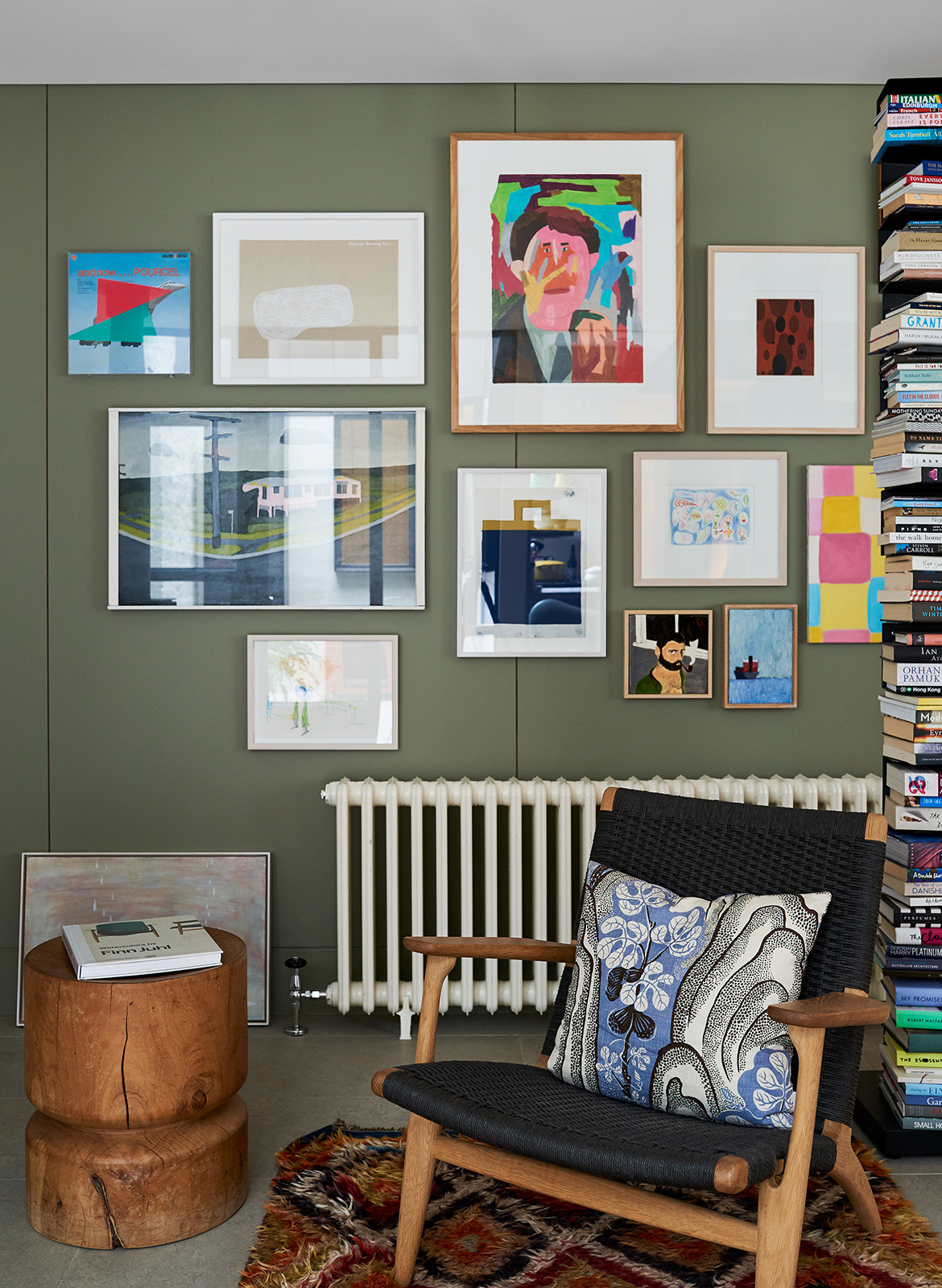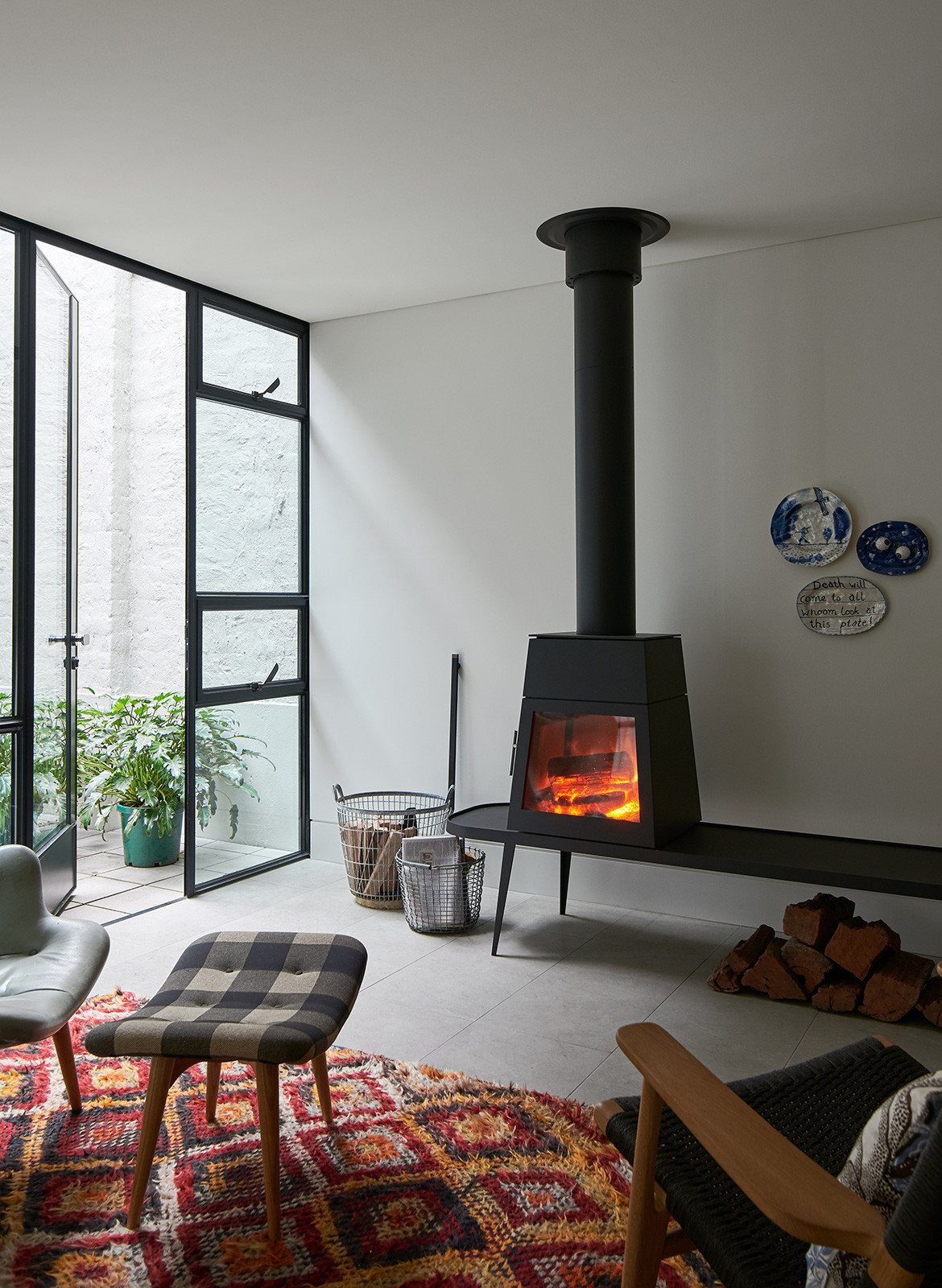 Steel frames are a dominant feature throughout the project. Not only nodding to the building's past but also serves as a reinforcement of the building's existing shell as well as support for the staircase and upper levels.
The sensibility of design that belies the complete interior transformation was inspired by the owner's affinity for European modernism. As the industrial references juxtapose with modern features and the material and colour palette, the neutral, white plaster walls subtly contrast with solid timber floors and use of natural stone. The modern aspect is further enhanced through a Le Corbusier-like staircase, an eclectic furniture collection, and the owner's extensive art collection and vintage carpets that add splashes of colour.
HOLA Projects placed great emphasis on craftsmanship and is evident through the Japanese elm cabinetry and custom laid marble mosaic in bathrooms. Adding to the project's quality and longevity while paying homage to the building's former purpose, Hello Fitzroy not only boasts the excellence of past manufacturing in Melbourne but also the adaptive nature of architecture.

Hola Projects
holaprojects.com
Sub-Zero & Wolf
subzero-wolf.com
Photography by Daniel Aulsebrook
Dissection Information
Bronze door furniture by Marcos Davidson
Custom Japanese Elm cabinetry
Tapware and sanitary ware from Agape and Vola
Akari lamp from Noguchi
Washing machine and dryer from Vzug
Ghost sofa from Gervasconi
Stools from Artek
Artwork by Angela Brennan
Oven by Wolf
Refrigerator by SubZero
Fireplace Shaker by Skantherm
Ceramics by Stephen Bird
Carrara Marble downlight by Terence Woodgape
Hanging Chair by Nanna & Jørgen Ditzel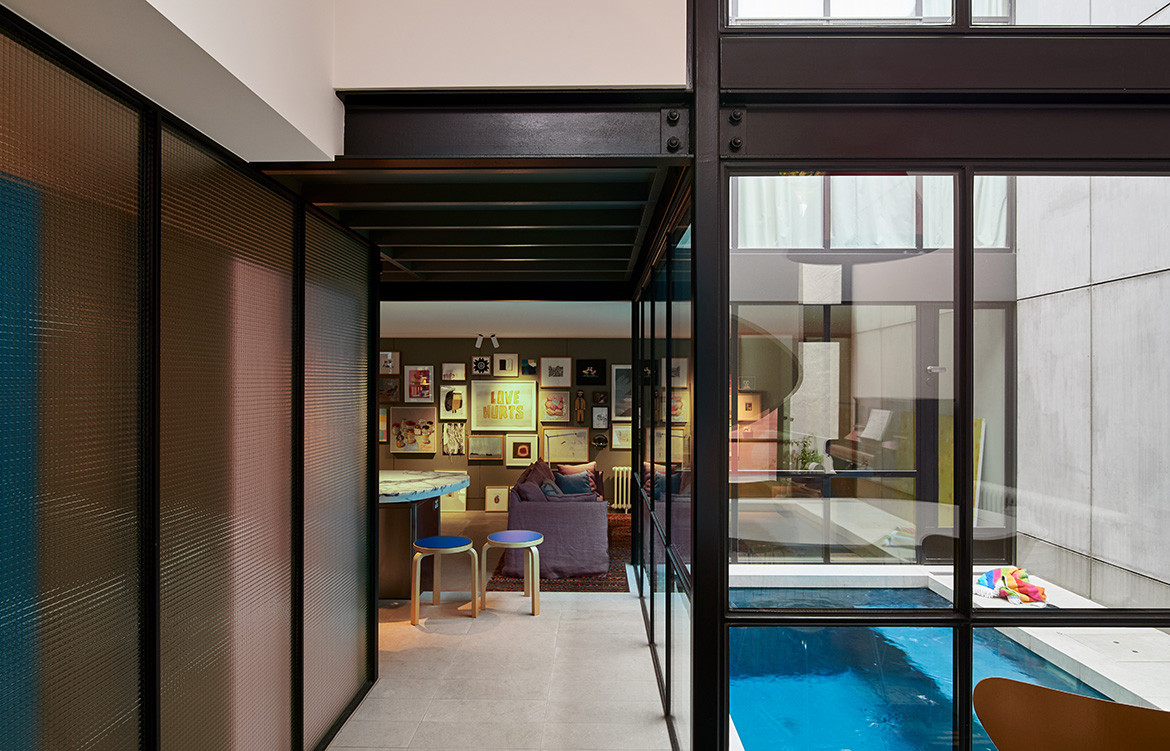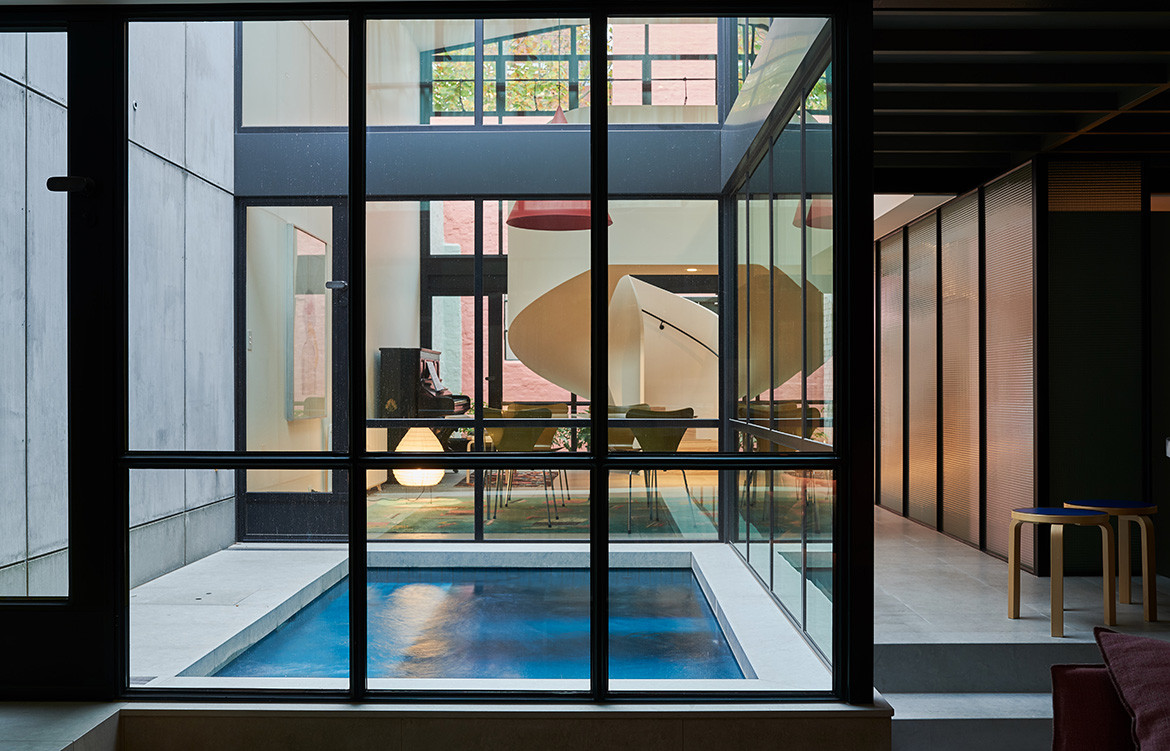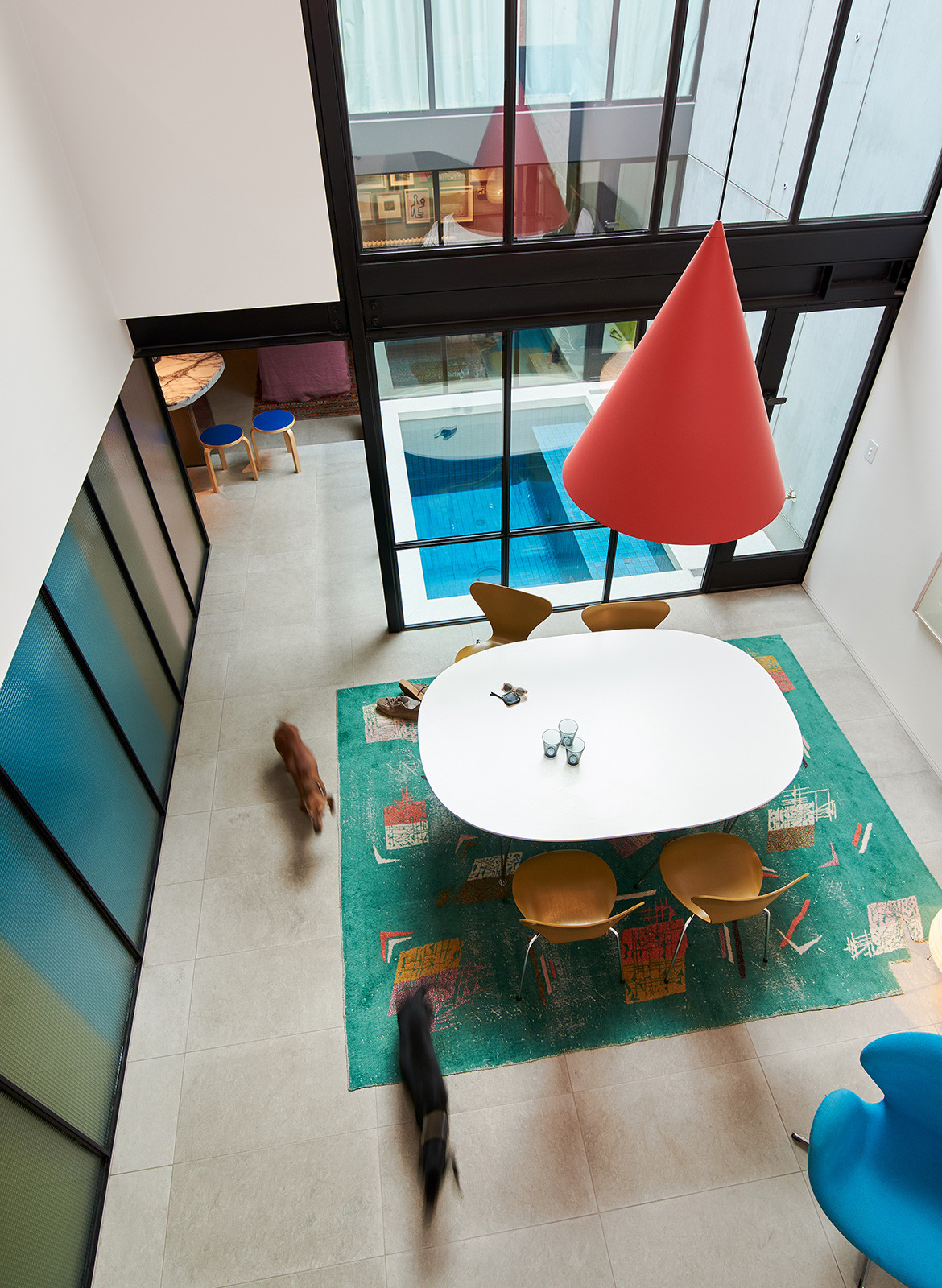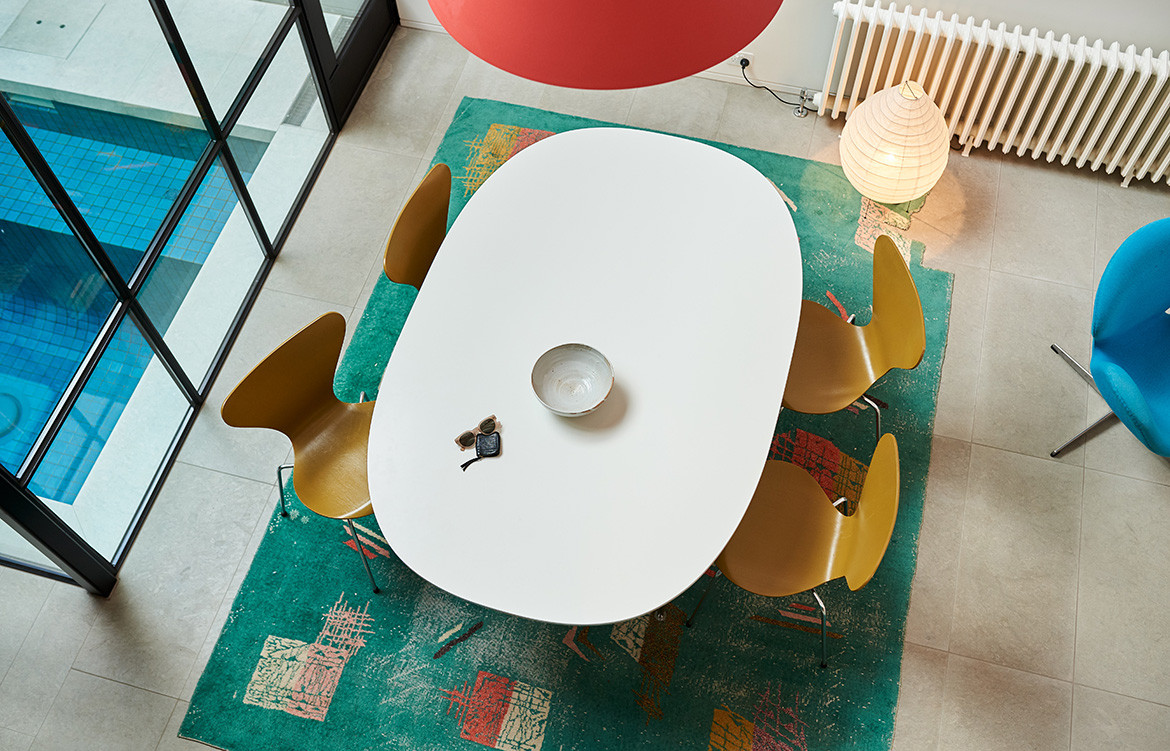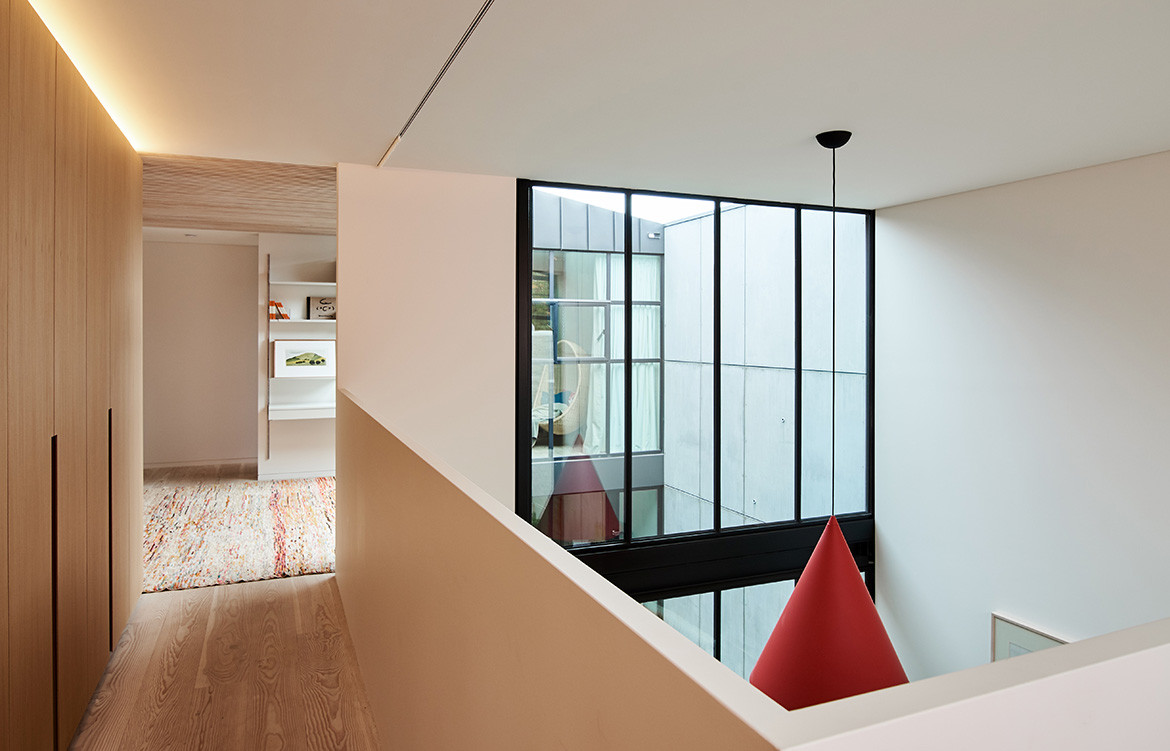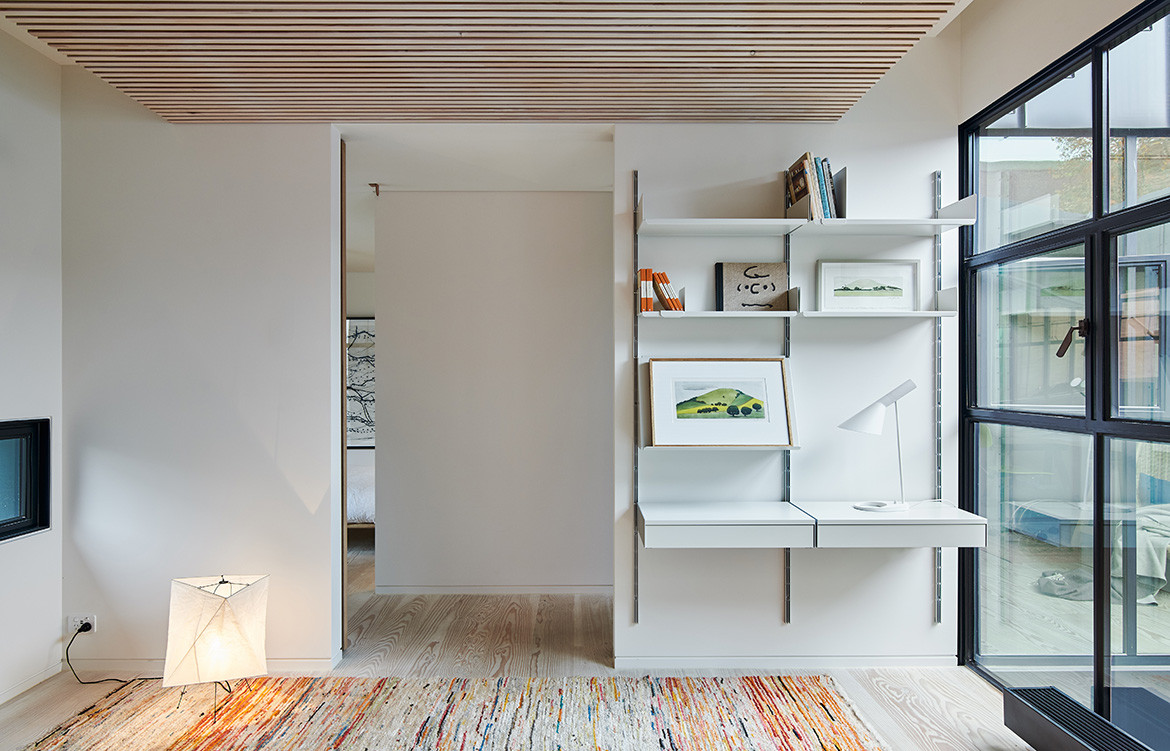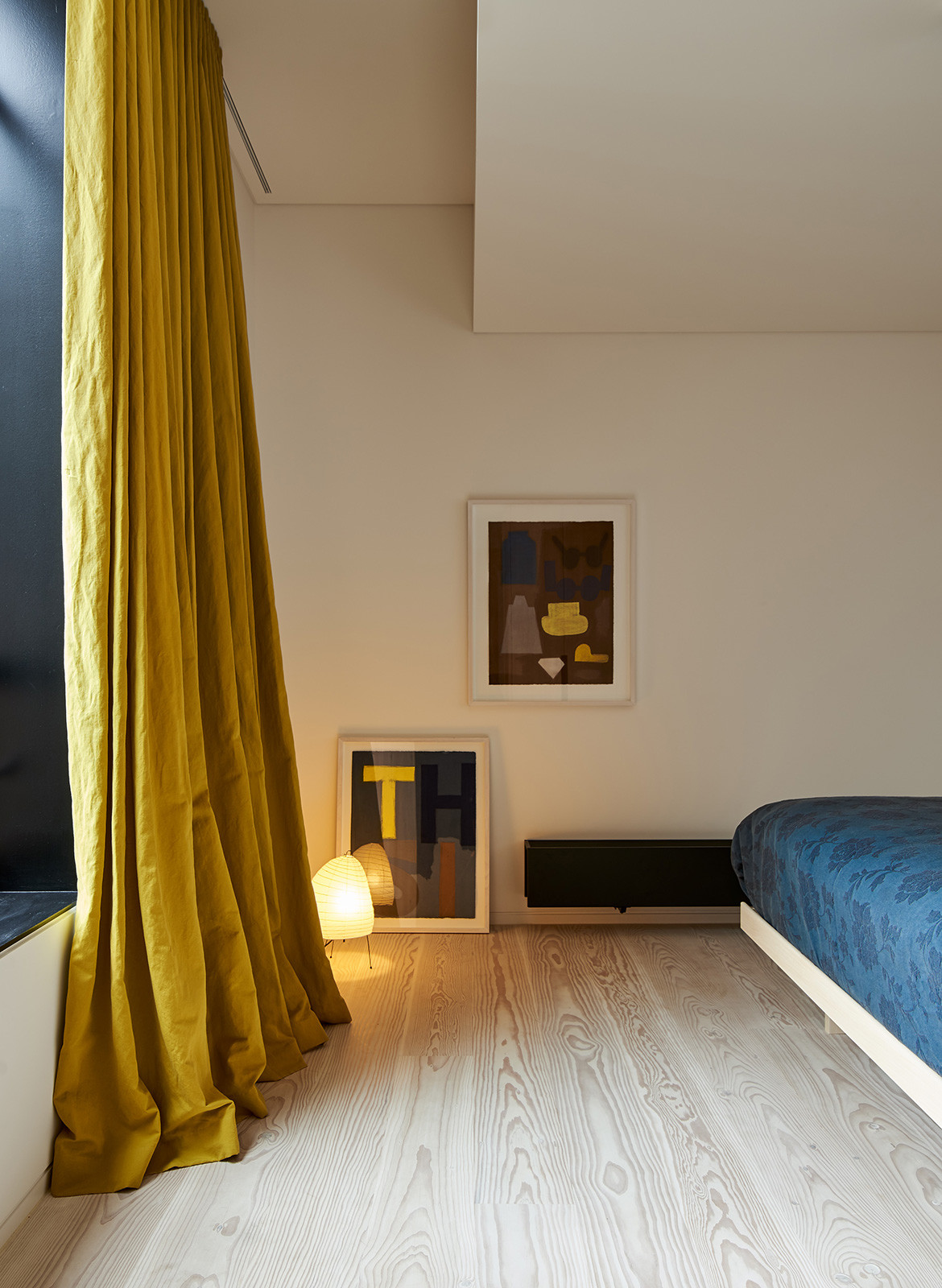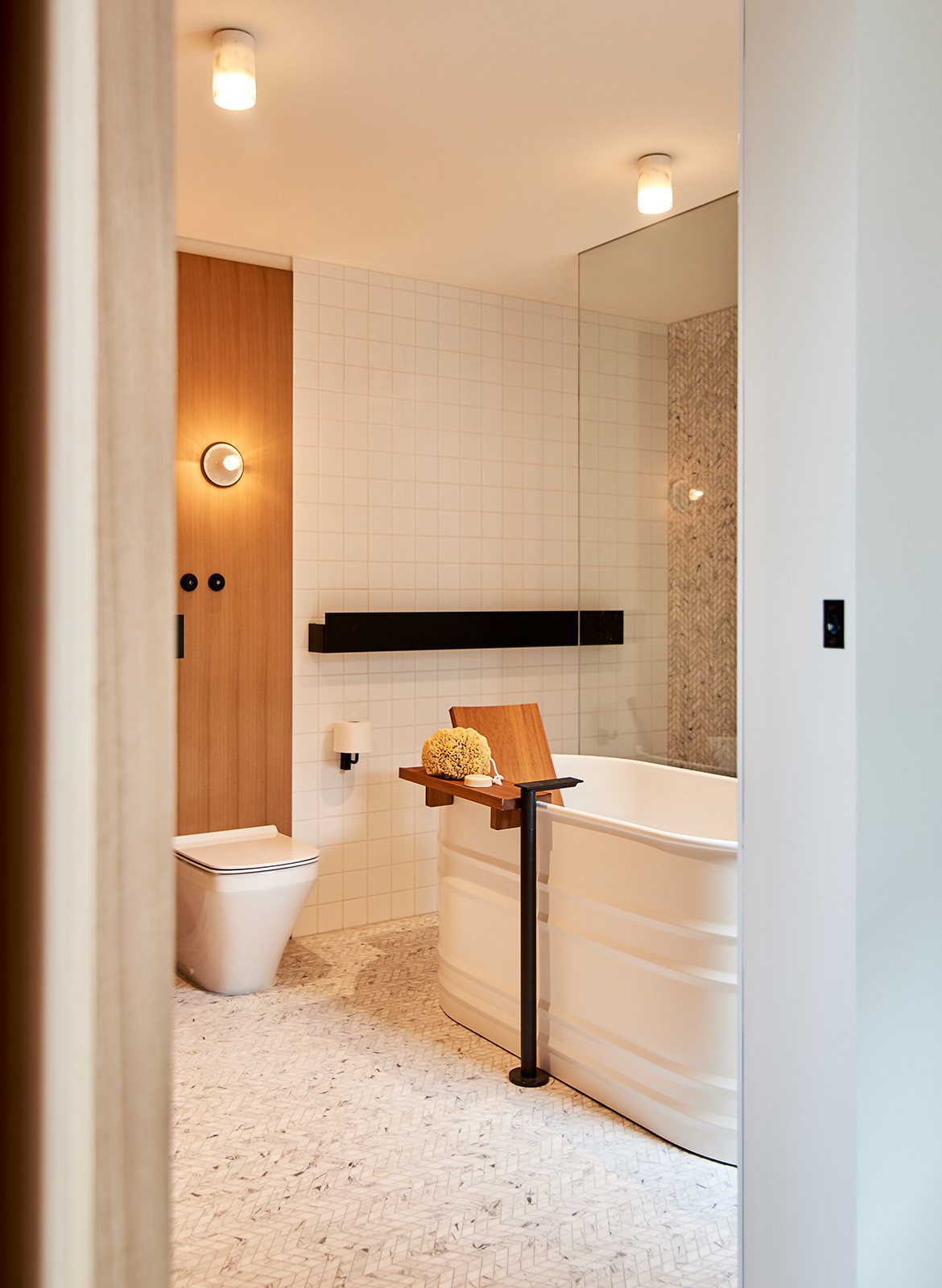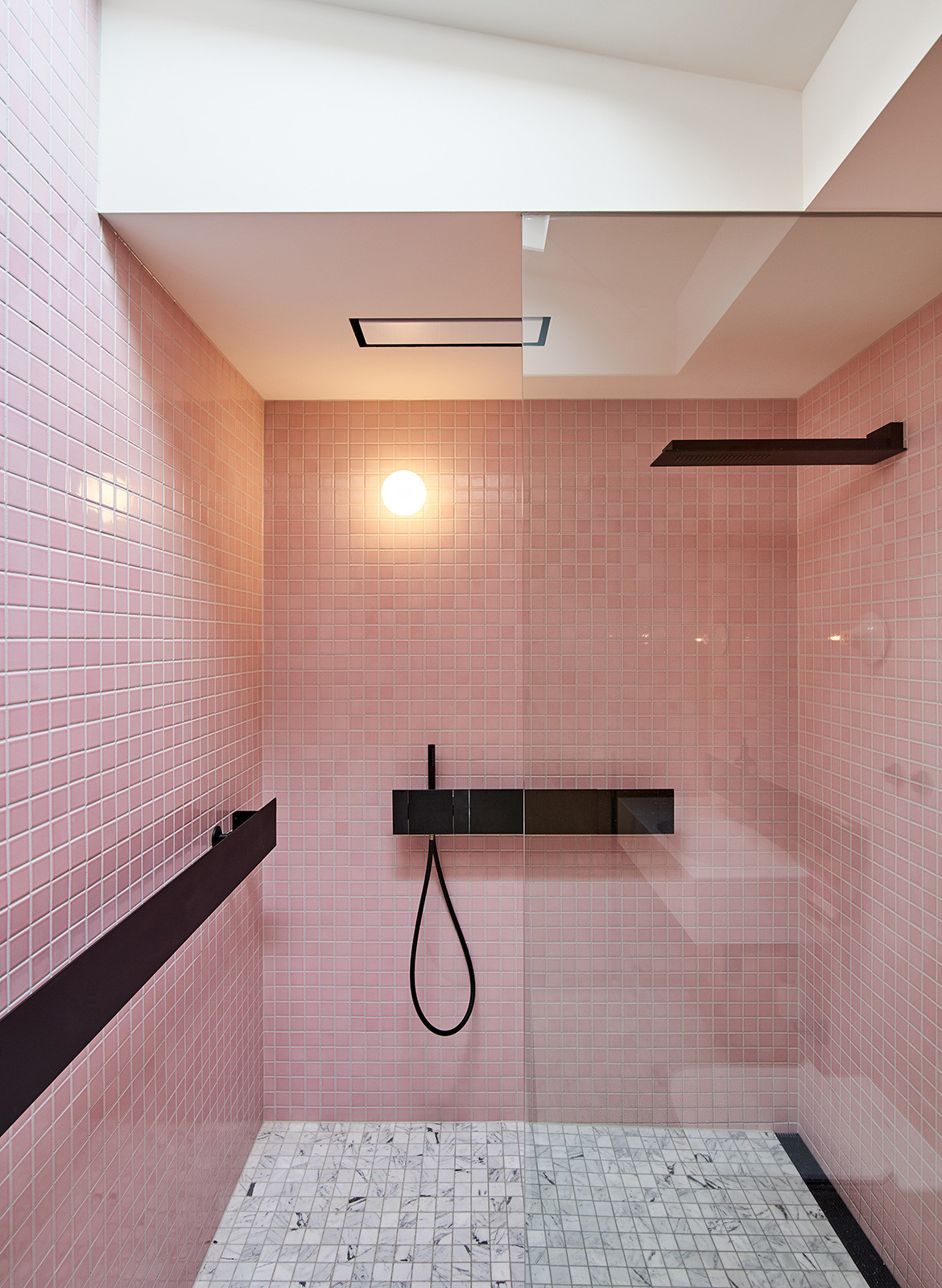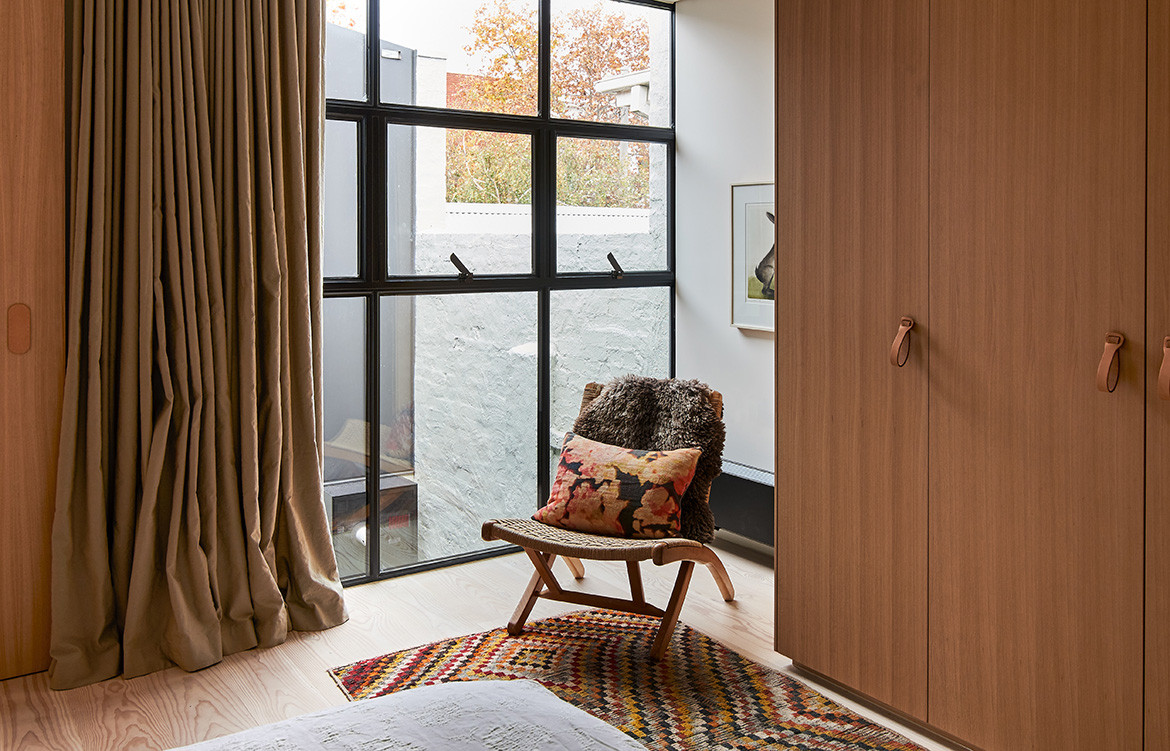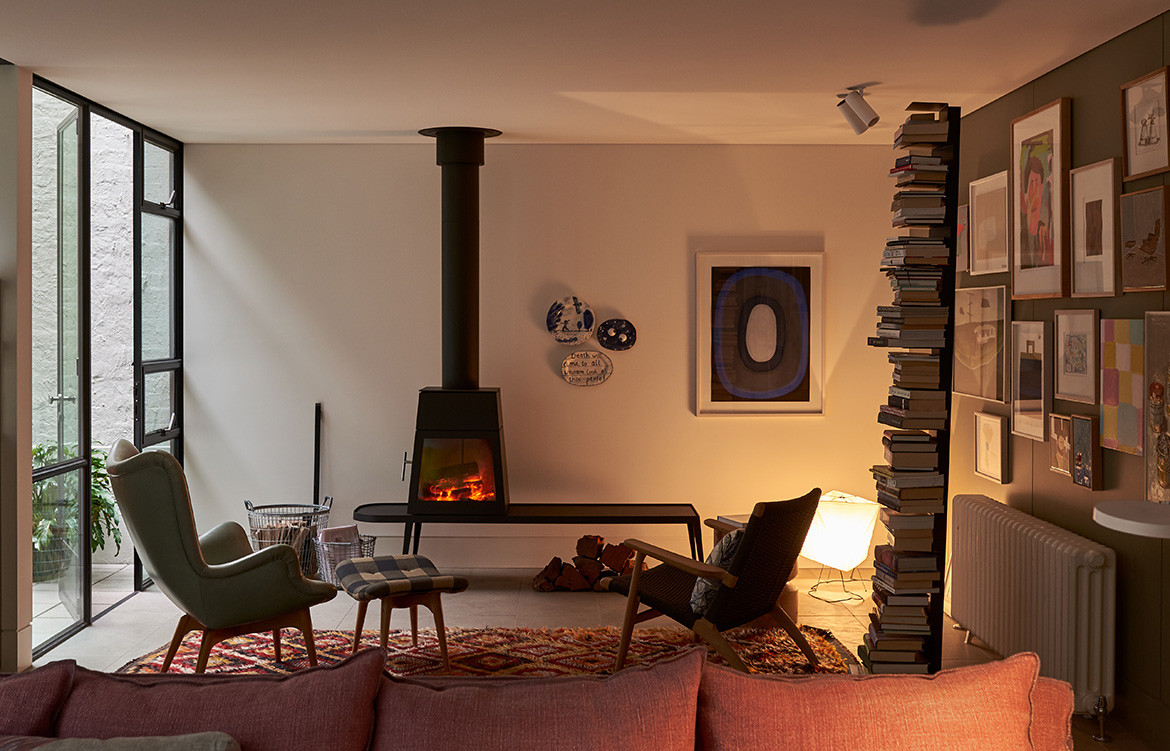 Tags: Architecture, Daniel Aulsebrook, Factory, Fitzroy, Hello Fitzroy, HOLA Projects, interior, Melbourne, Residential design, Sub-Zero Wolf, SZW, Thida Sachathep
---