At face value, a three-storey residence in Melbourne's inner suburbs sounds a dream. However, this interwar duplex fronted by a distinctly 1930s exterior façade wasn't without a unique set of challenges. Nevertheless, Foomann Architects and their clients saw potential in the building.
The floor plan over the three floors was complex and the basement completely detached. Recognising what they didn't appreciate in the existing structure helped the clients identify what was important to their way of living. First and foremost was a spacious and cohesive new layout. "The primary requirement was creating connections. We needed to de-tangle the interior," says Foomann co founder, Jo Foong.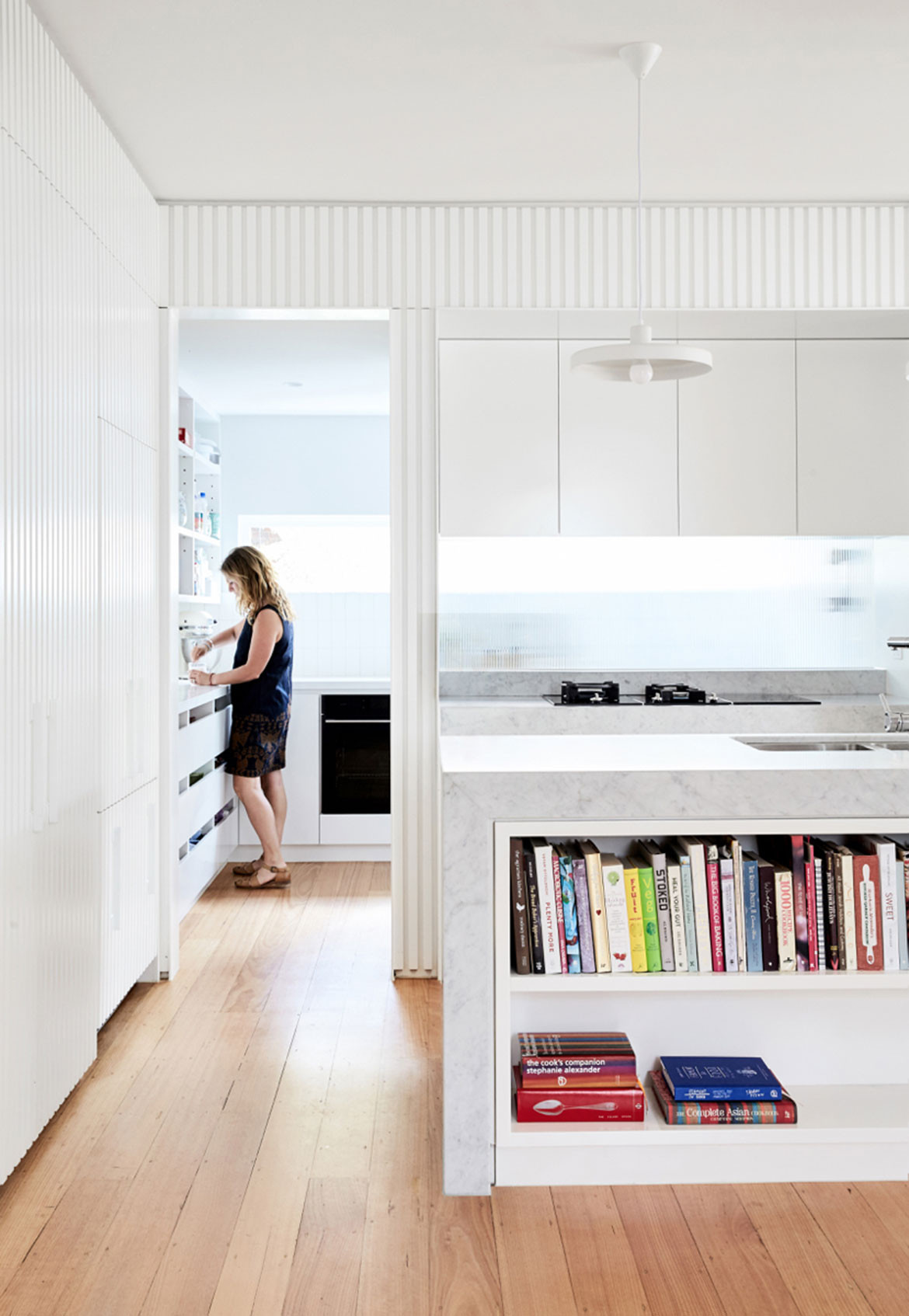 The only way to do this was by demolishing some dividing walls and removing some floors to open up the communal and transitional spaces. This would allow the clients' three children, plenty of room to play and be active with their young Border Collie indoors and out – another important element to the clients' brief. "The basement garage was connected through a new staircase and re-purposed as the kids' play area," adds Jo.
Above the entry a central void was created to visually link the three floors, creating drama and offering visual clarity to the new arrangement of spaces. Outside, the strong presence amongst the streetscape and visual weight of the original building was preserved and reflected internally through the use of curved details and materials designed to emphasise mass.
Among the challenges of the project, there were also some perks. For example, the building's steep elevation atop a sloping site afforded excellent views. And a pre-existing relationship between clients and architects saw the entire project sail smoothly from concept to design and renovation. "The relationship with both clients had an ease and openness that made the process a pleasure," says Jo. "There was great mutual understanding."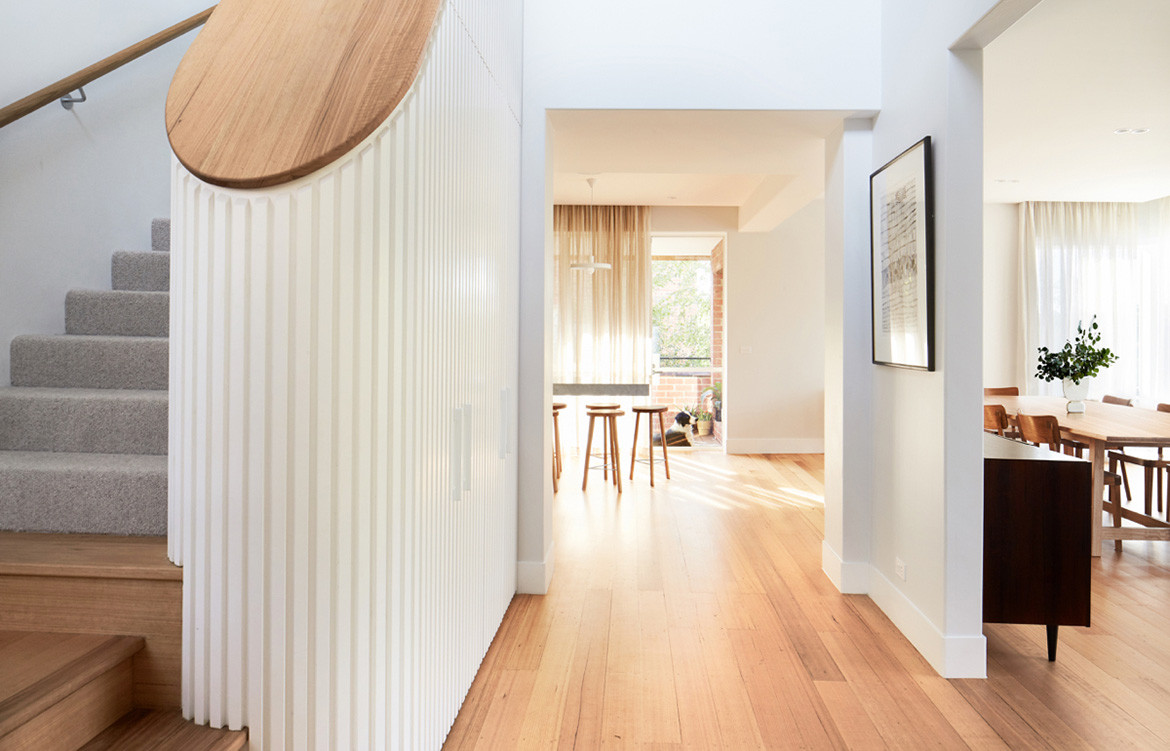 Six months since completion and the clients are taking up residence and by all accounts the entire family are loving their new home: "It's a brilliant entertainer and the kids are running wild," concludes Jo.
Foomann Architects
foomann.com.au
Quadro Constructions (builder)
quadro.com.au
Photography by Willem-Dirk du Toit
Styling by Esme Parker
Dissection Information
Pare table lamp from Douglas and Bec
Beni M'rirt 1 rug from Halcyon Lake
Coffee table and armchair from Modern Times
Painting by Fred Fowler
Dining table by Dave Frankel
Integrated fridge from Fisher & Paykel
Stools from Pop and Scott
Arch vanity chair from Douglas and Bec
Ames rug from Halcyon Lake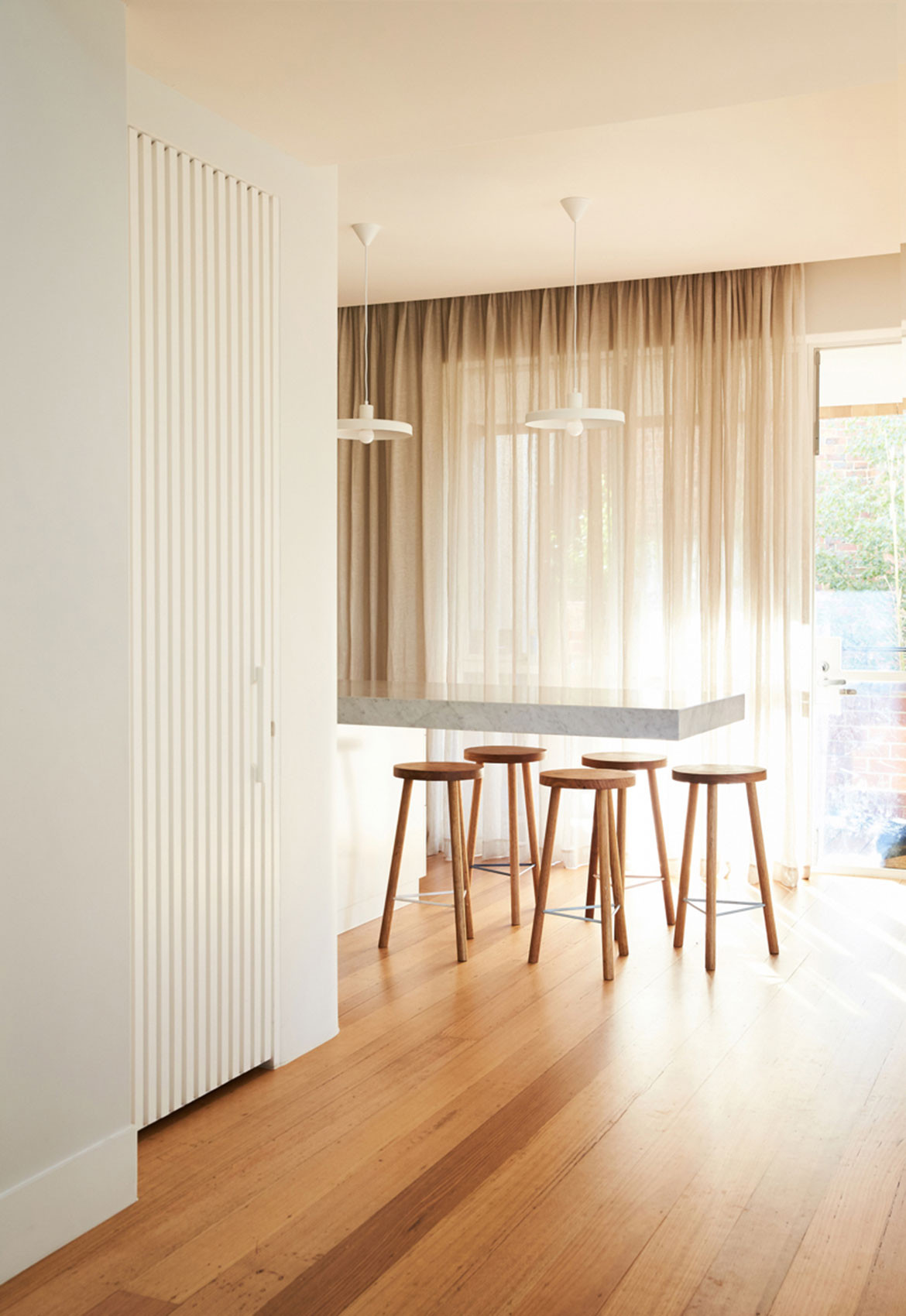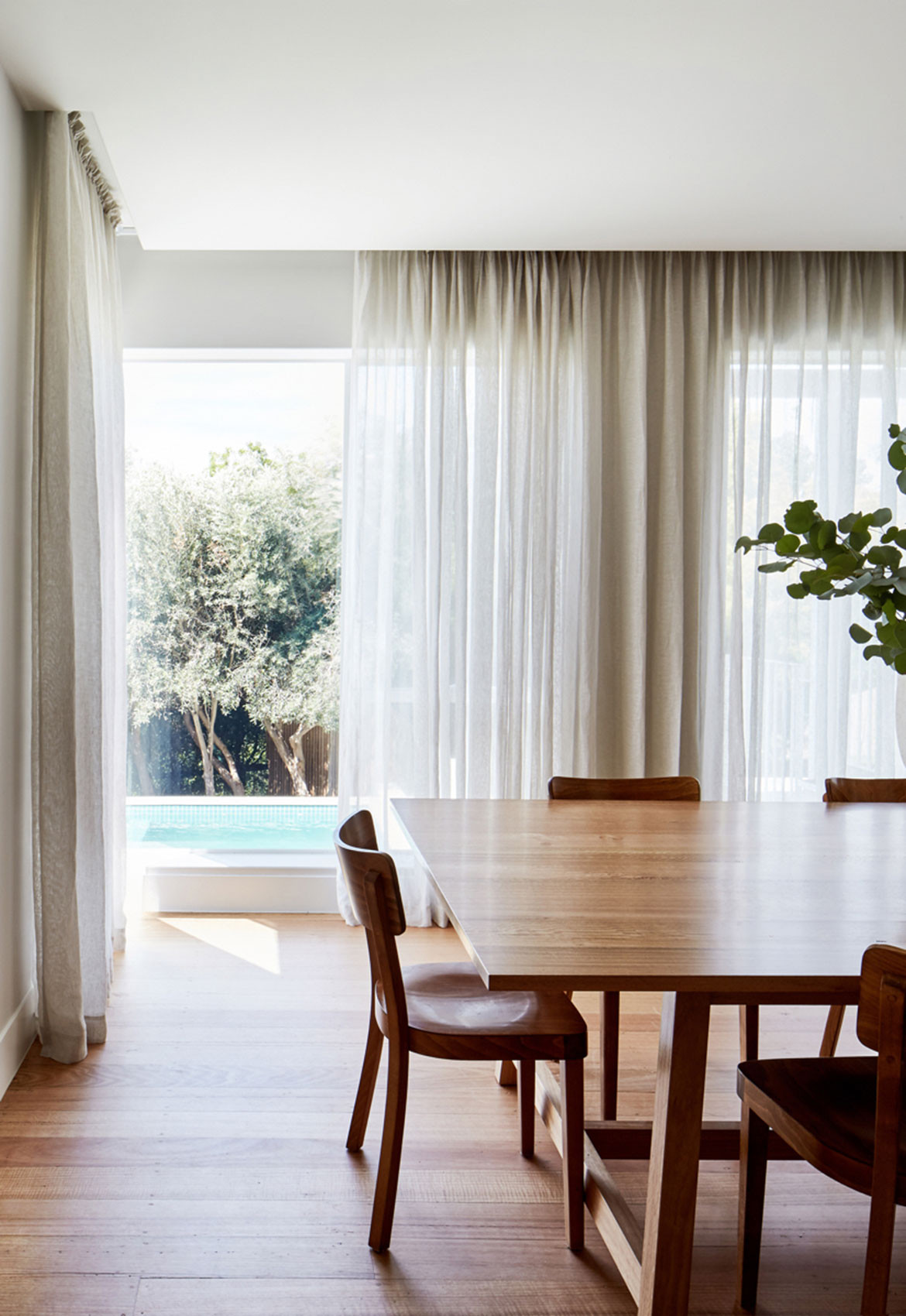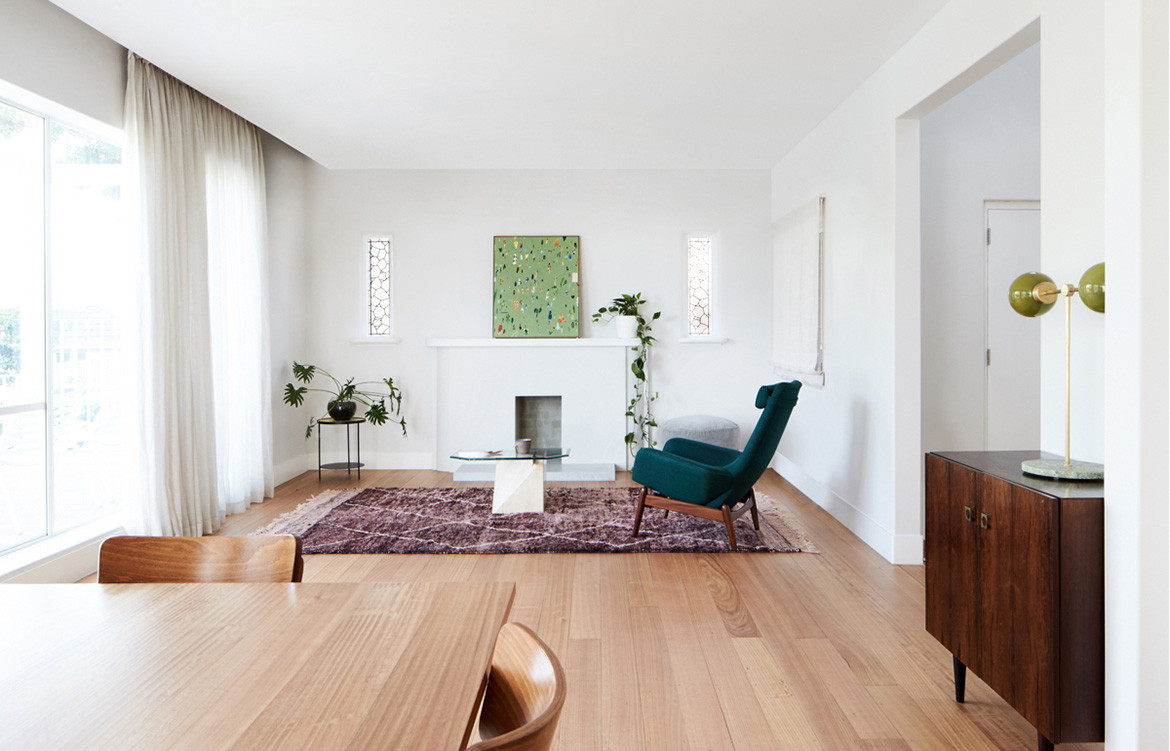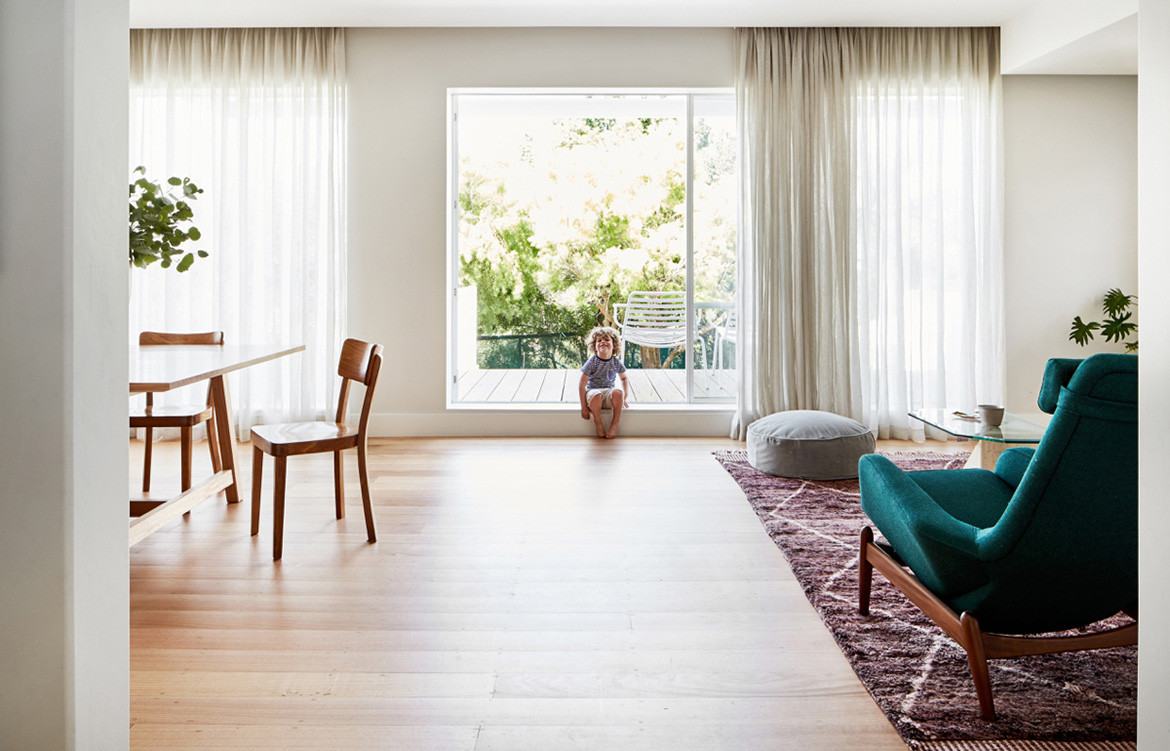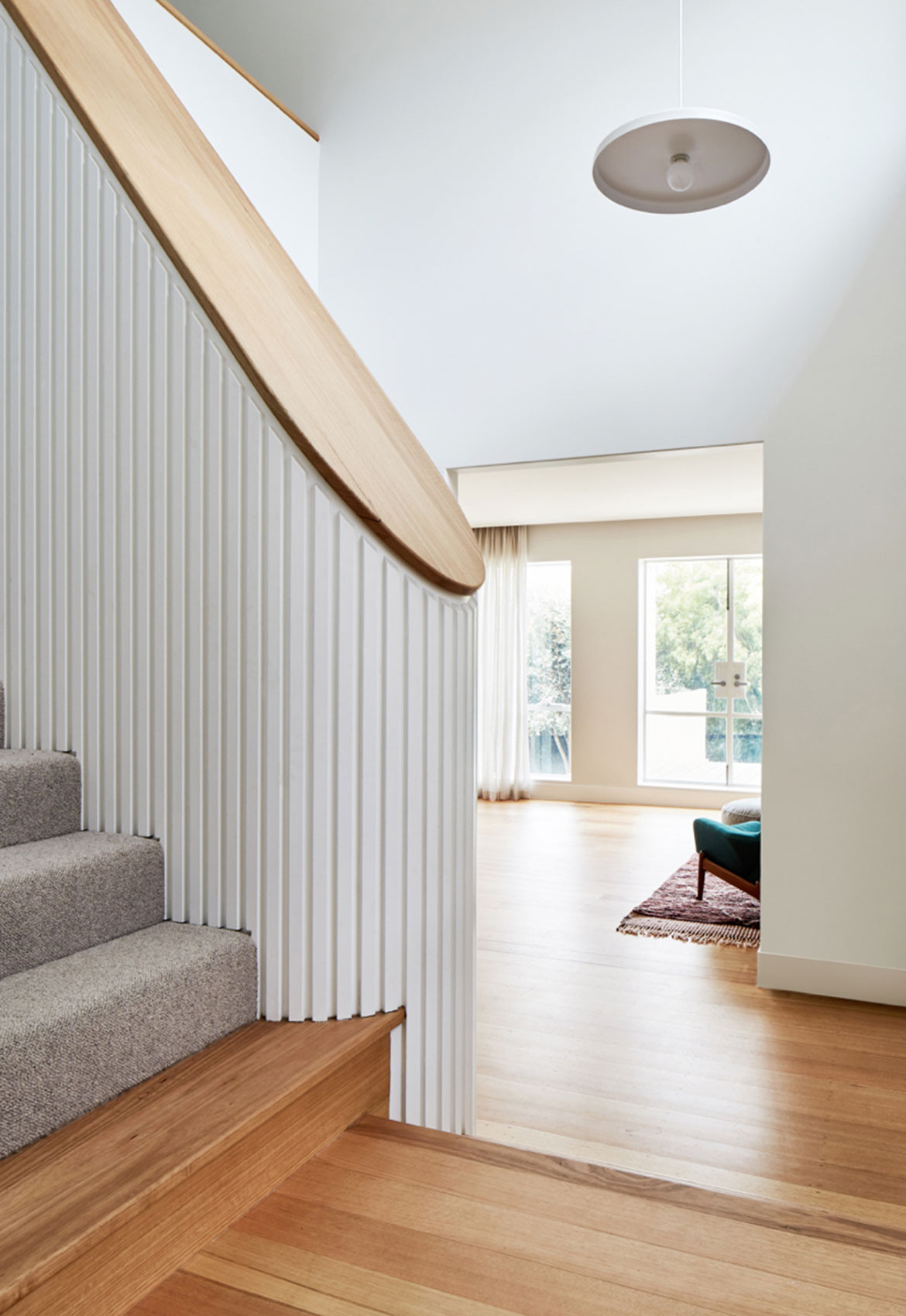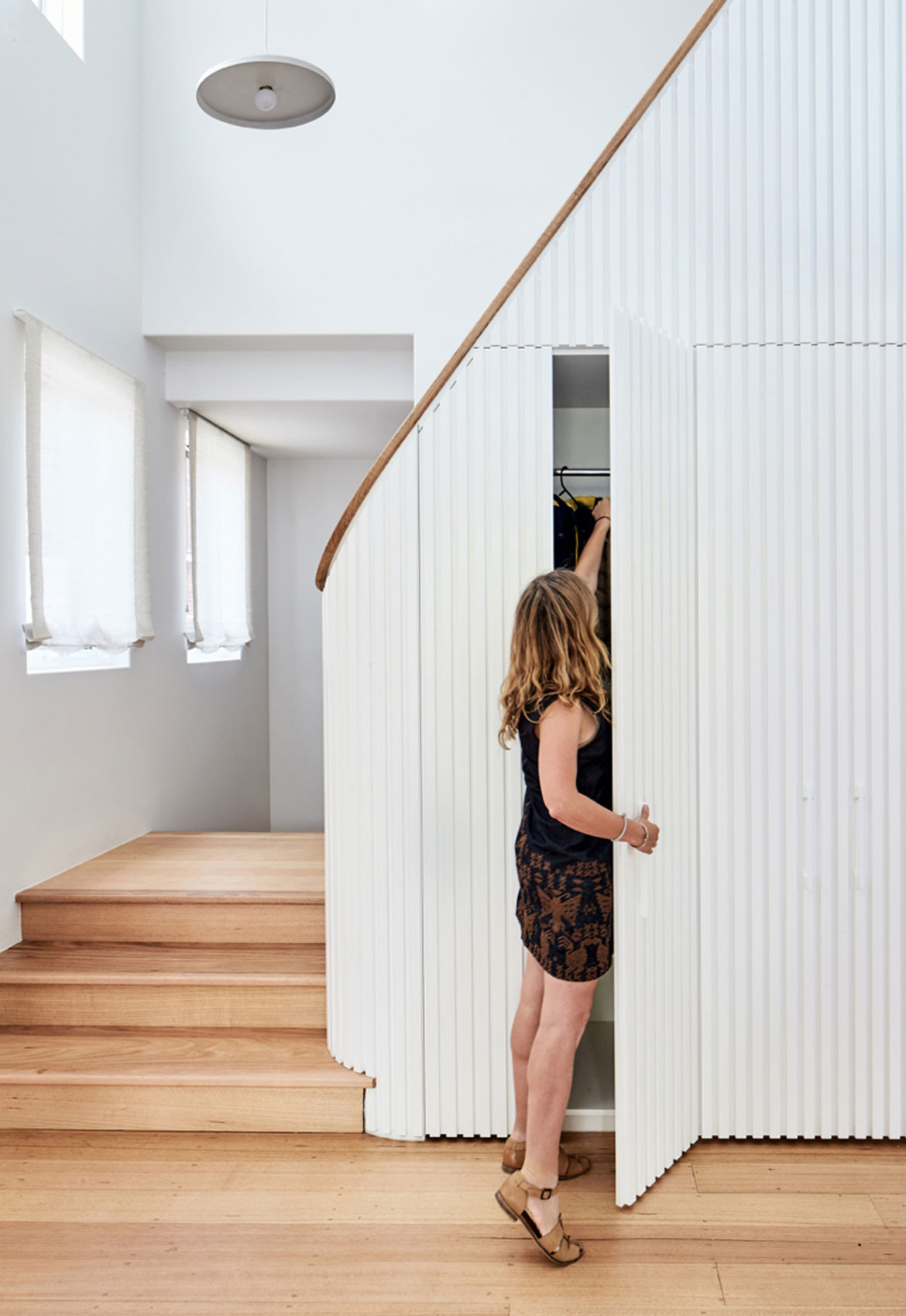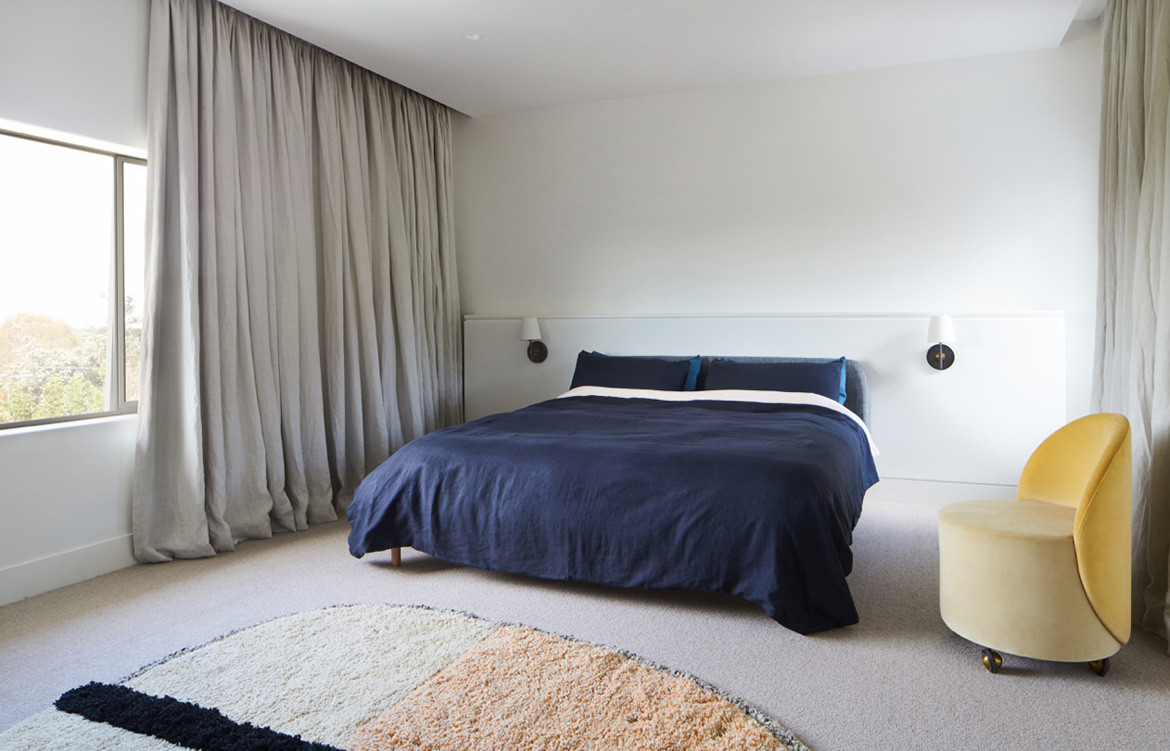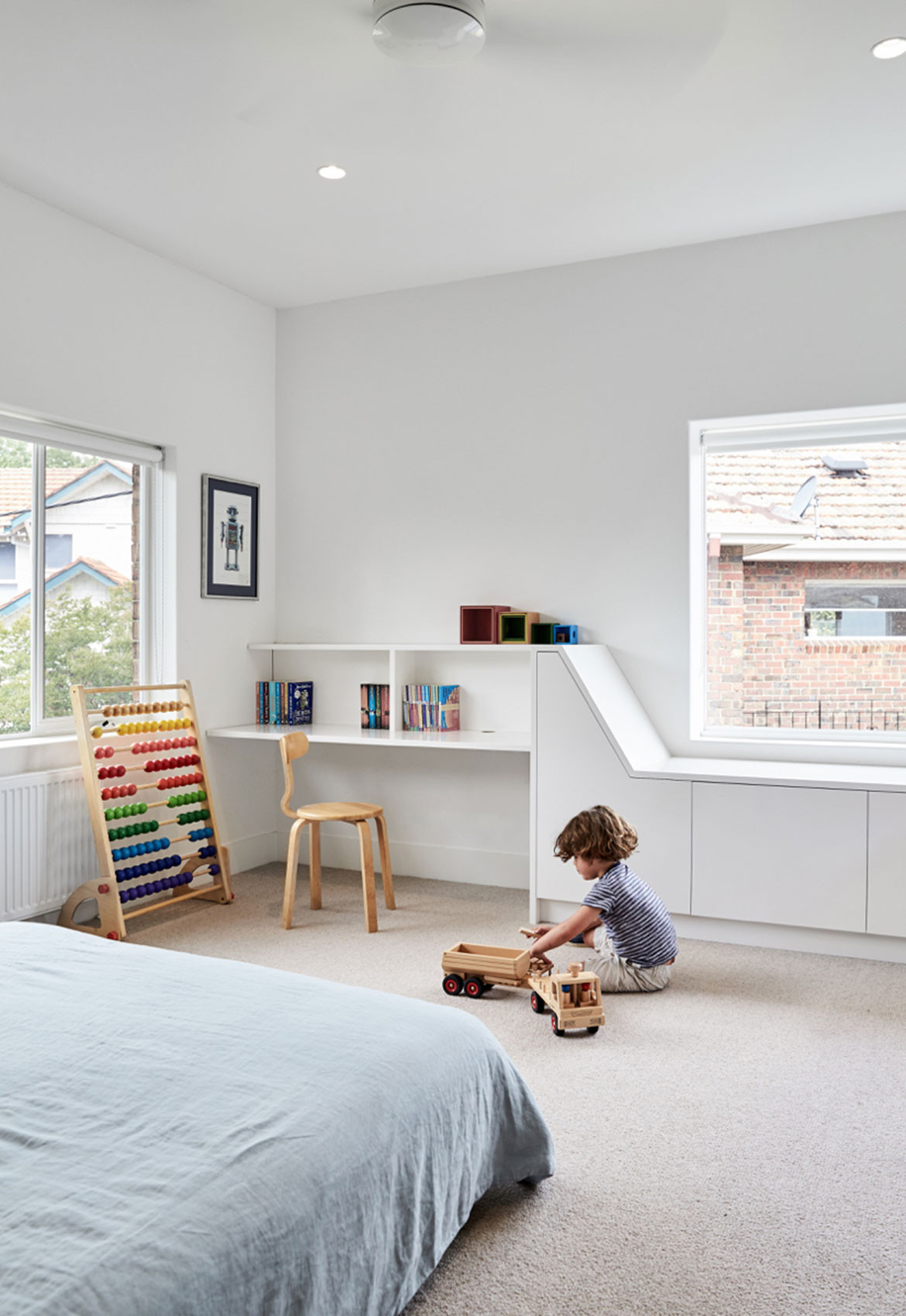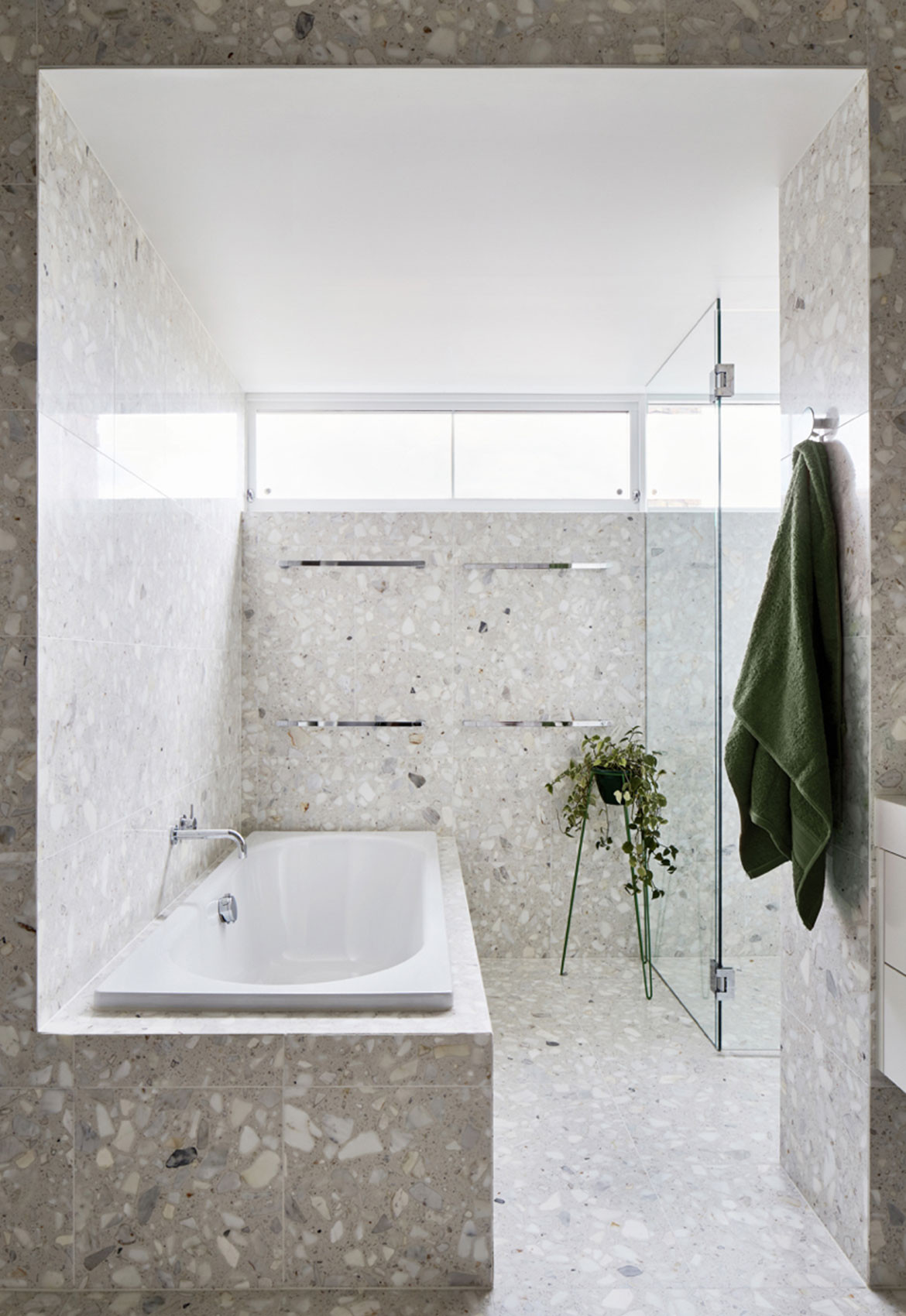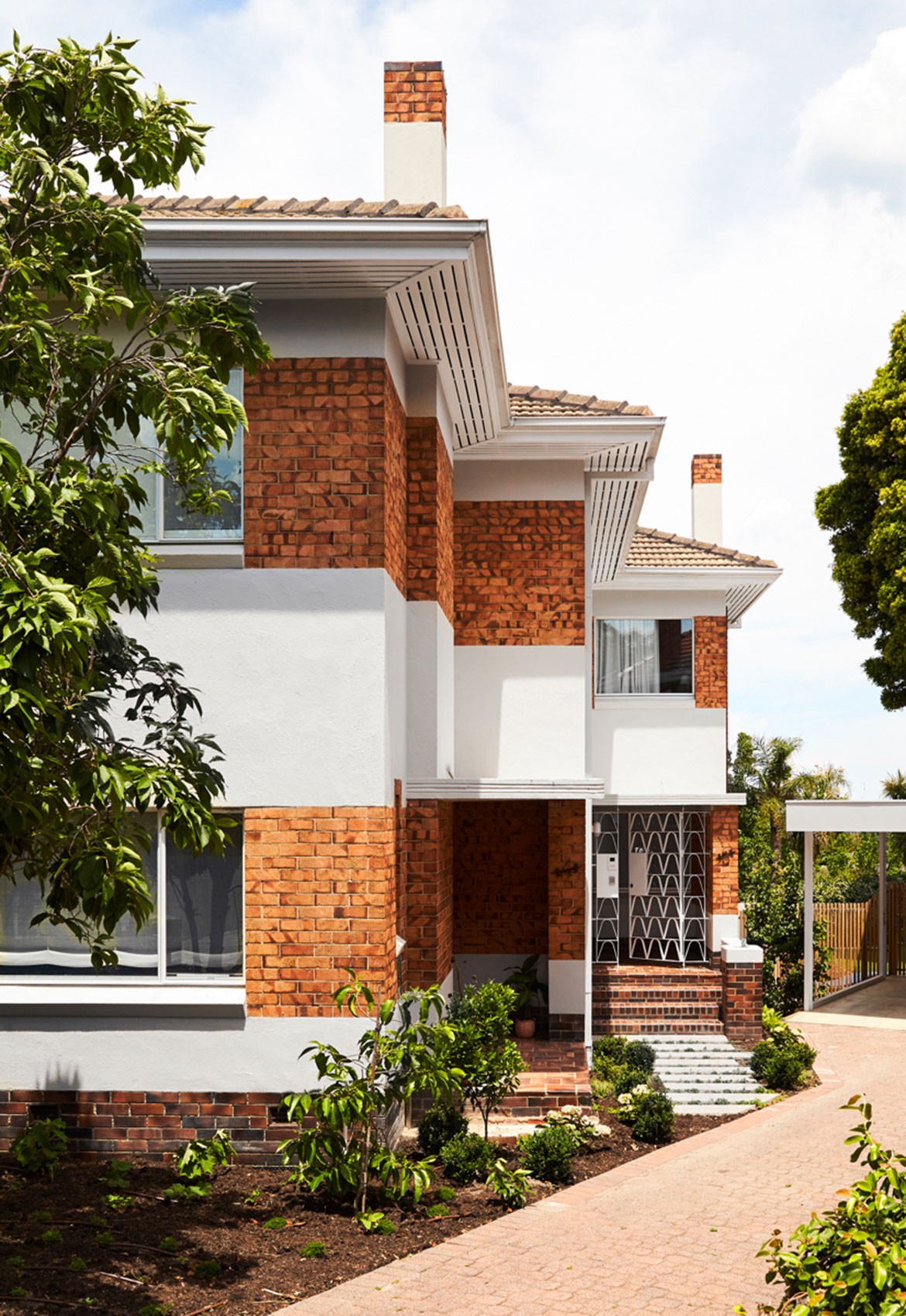 We think you might also like Update and Extend by Foomann Architects
Tags: 1930s, art deco, Beni M'rirt, Dave Frankel, Douglas and Bec, Esme Parker, Fisher & Paykel, Foomann Architects, Fred Fowler, Halcyon Lake, Holly Cunneen, Holroyd Court, Interwar Duplex, Melbourne, Pop and Scott, Willem-Dirk du Toit
---