Not all of us can be afforded the luxury of living across the street from parklands and wide-open, green spaces. Regardless of economics, logistics just doesn't allow it. Fewer still have the added luxury of a neighbouring natural environment mirrored in the interior design of their home. But for the couple residing in Ang Mo Kio Residence and their two young adult children, that's exactly what their relationship with their home entails.
Designed by atelier here, the three storey single residence in Singapore is anchored by a predominantly white colour palette in order to visually bring in the lush greenery from outside. In search of a similar effect, the living room boasts a unique atrium that extends up from the ground floor. Here, a purpose designed white veil of gridded sunscreen fragments the park foliage into constant – yet varying – glimpses of green.
Likewise, the first floor is heroed by a U-shaped balcony that atelier here have cantilevered out and over the street to further unite the lush foliage opposite and the interior design of the house. Raintree canopies frame the study to a peaceful, and work-inducing effect.
The rear of the home features an open back terrace in appreciation of the hilly forest behind the house. The interior design that opens to the natural environment both in front and behind Ang Mo Kio Residence effectively create an internalized private 'climb' from the park to the hill. This passage forms the main spine around which the rest of the domestic spaces are arranged.
atelier here have employed the use of skylights, sunscreens and expansive windows not only to invite the natural environment in, but also to capitalize on as much natural light as possible, at all times of day.
atelier here have responded to a client brief in a way that respects their routine and functional needs, all the while using architectural cues to enhance a life lived through design.
atelier here
at-here.co/
We think you might also like Radiator House by Hiroshi Nakamura Architects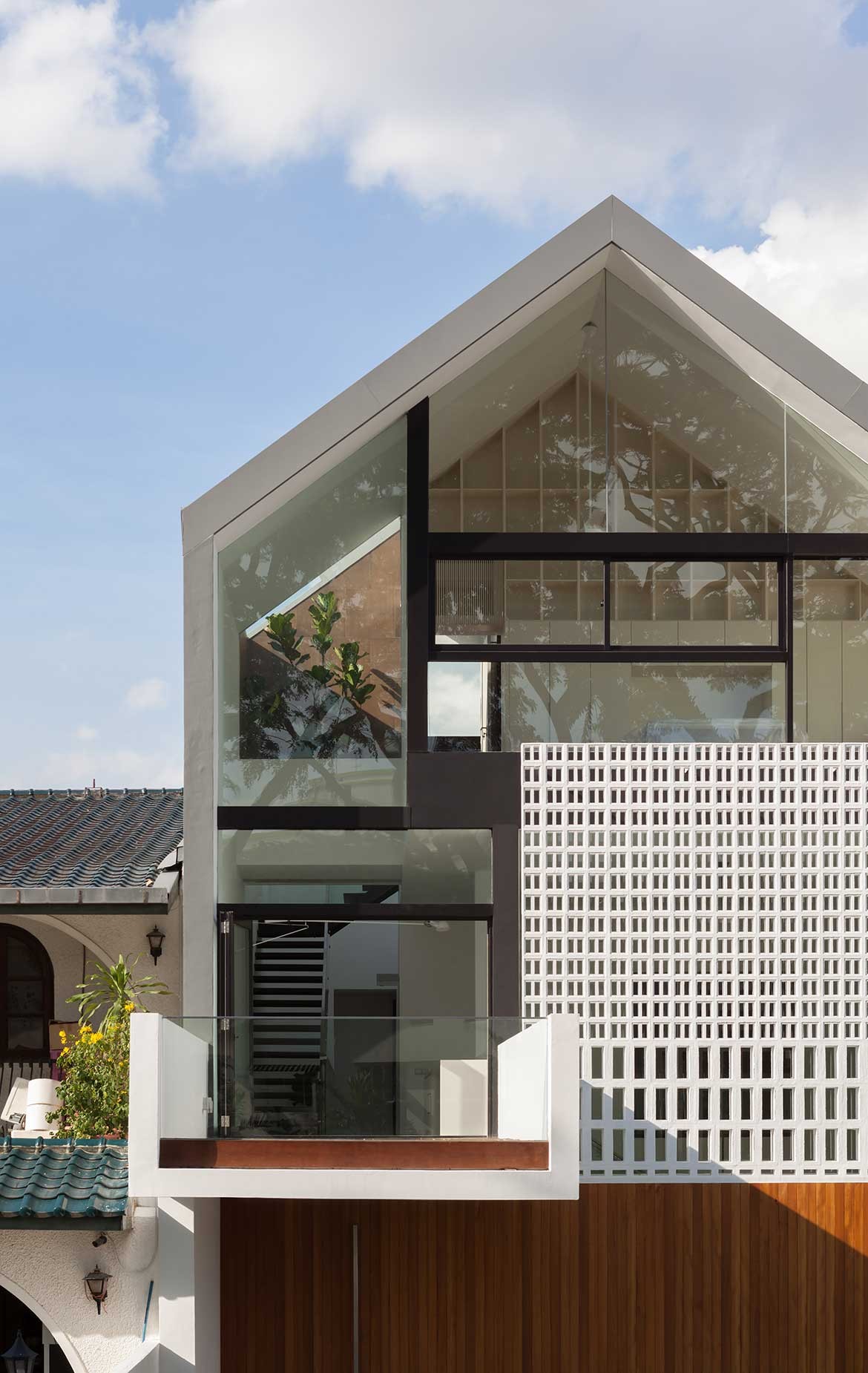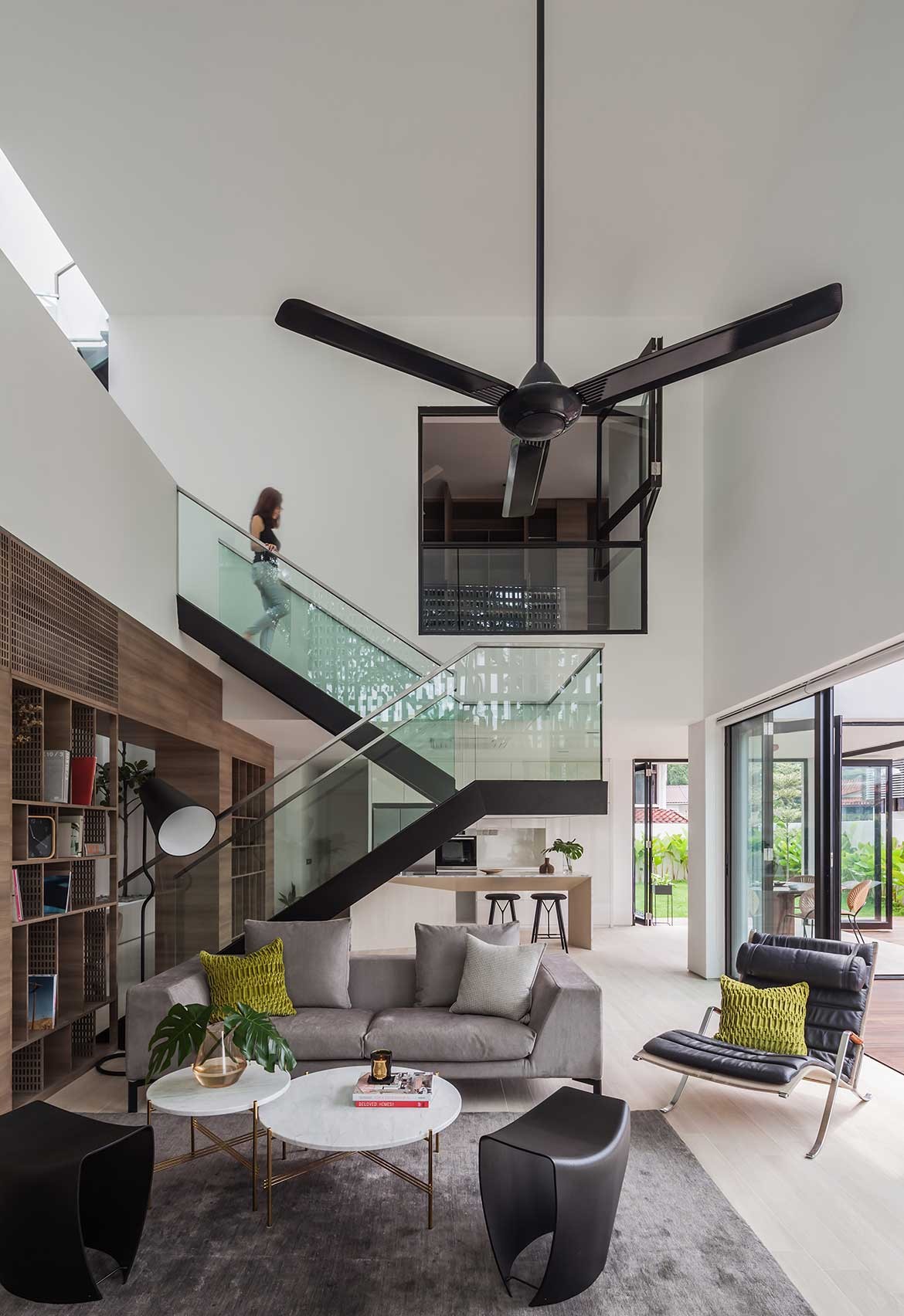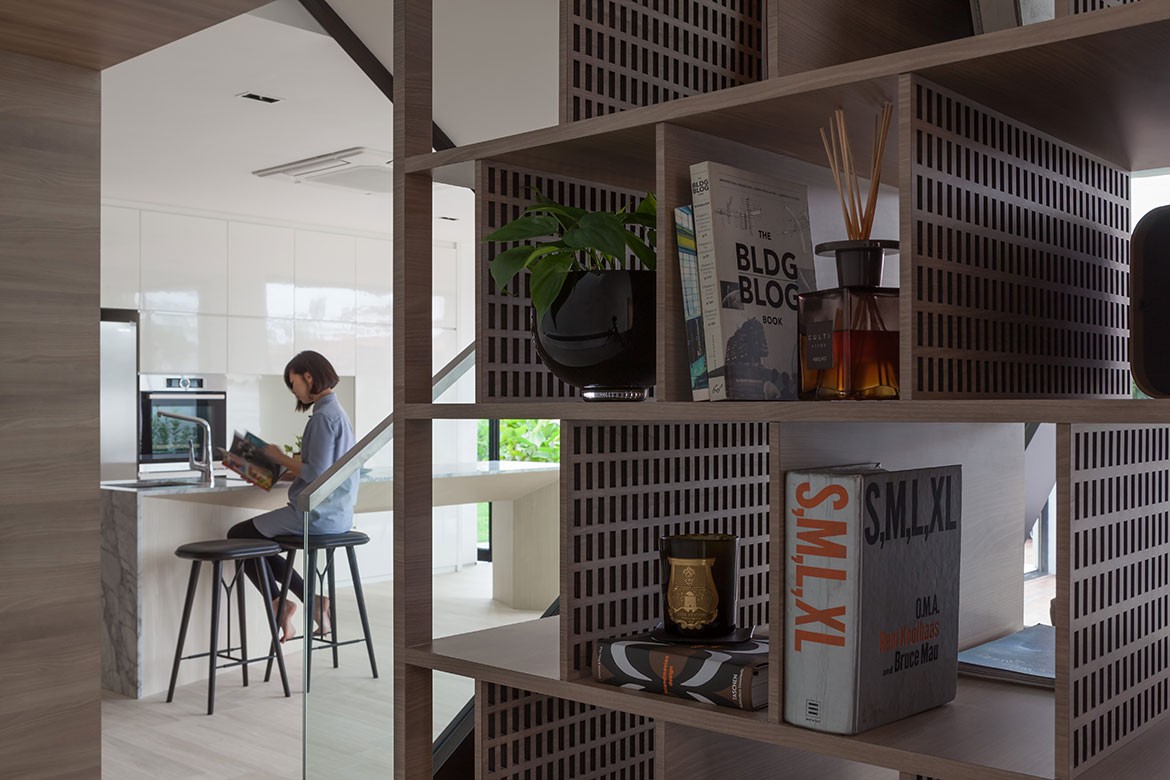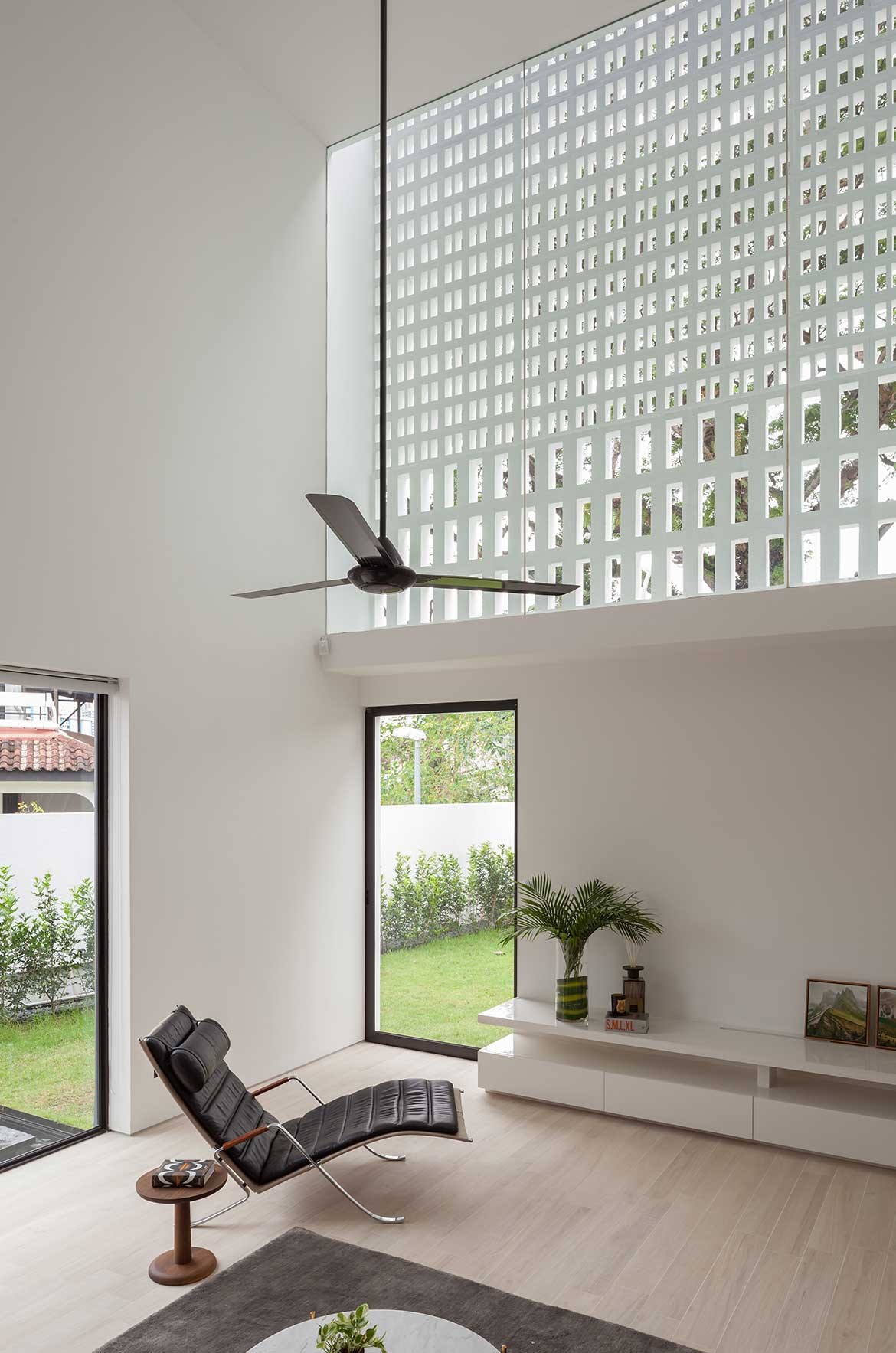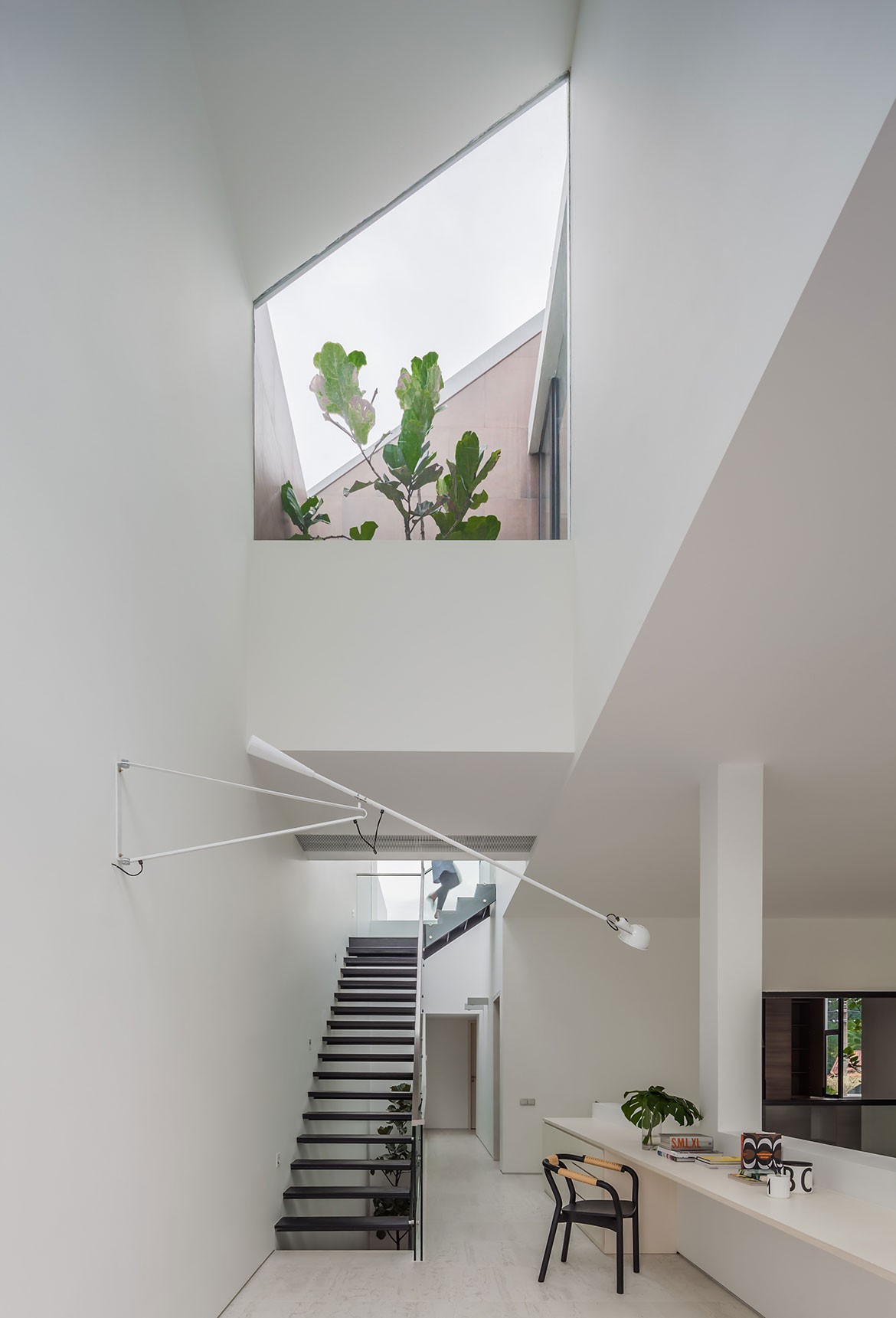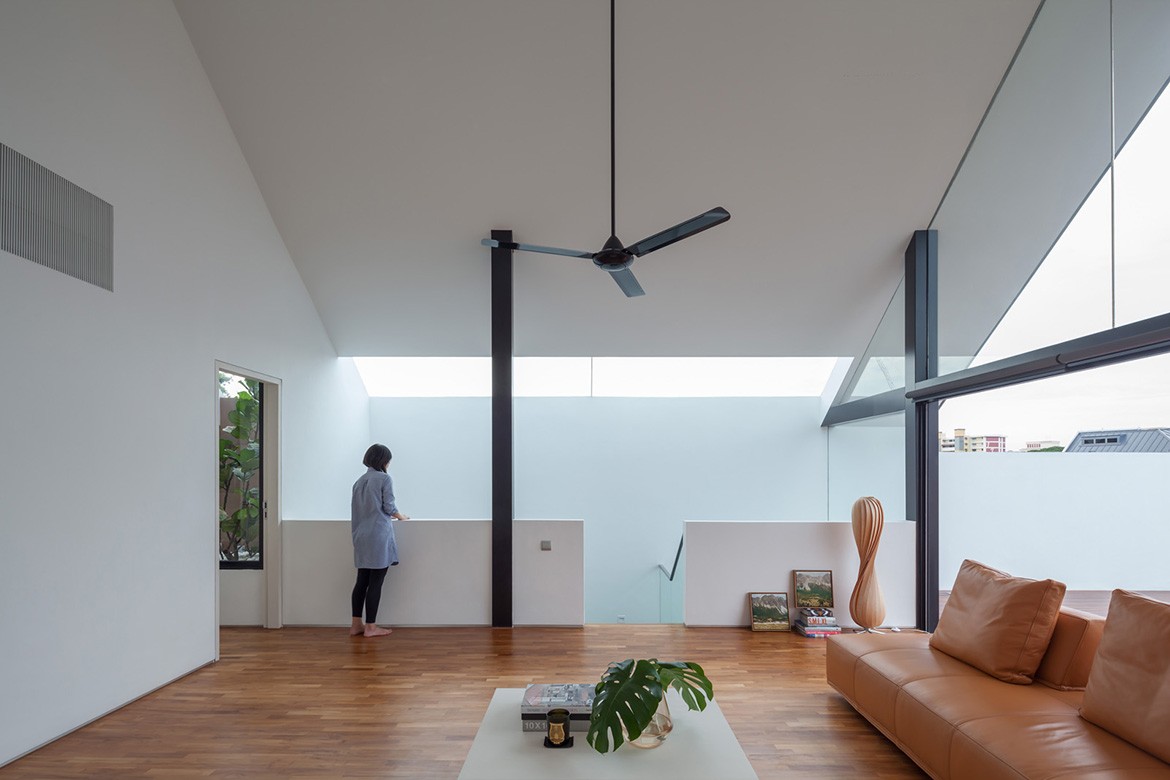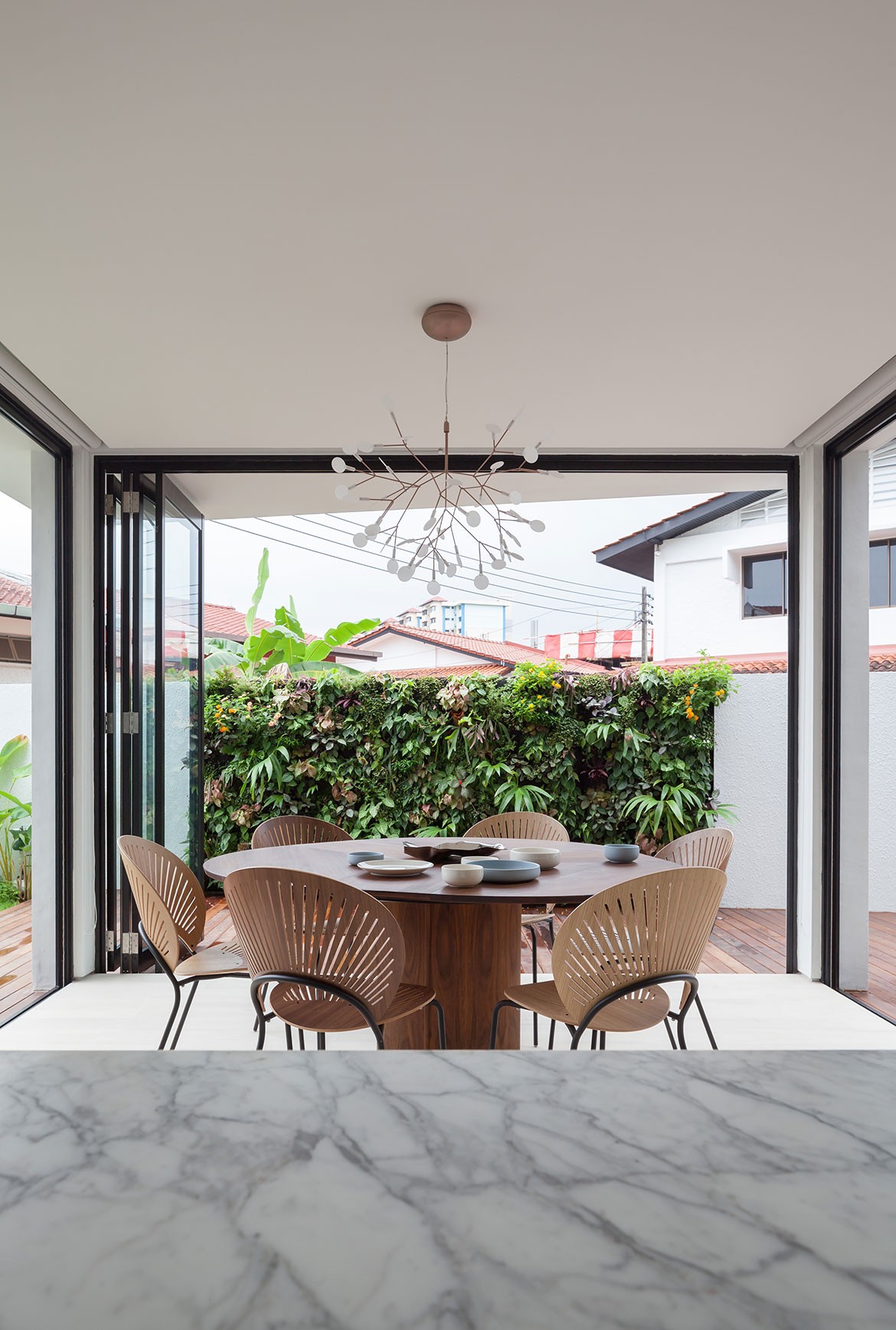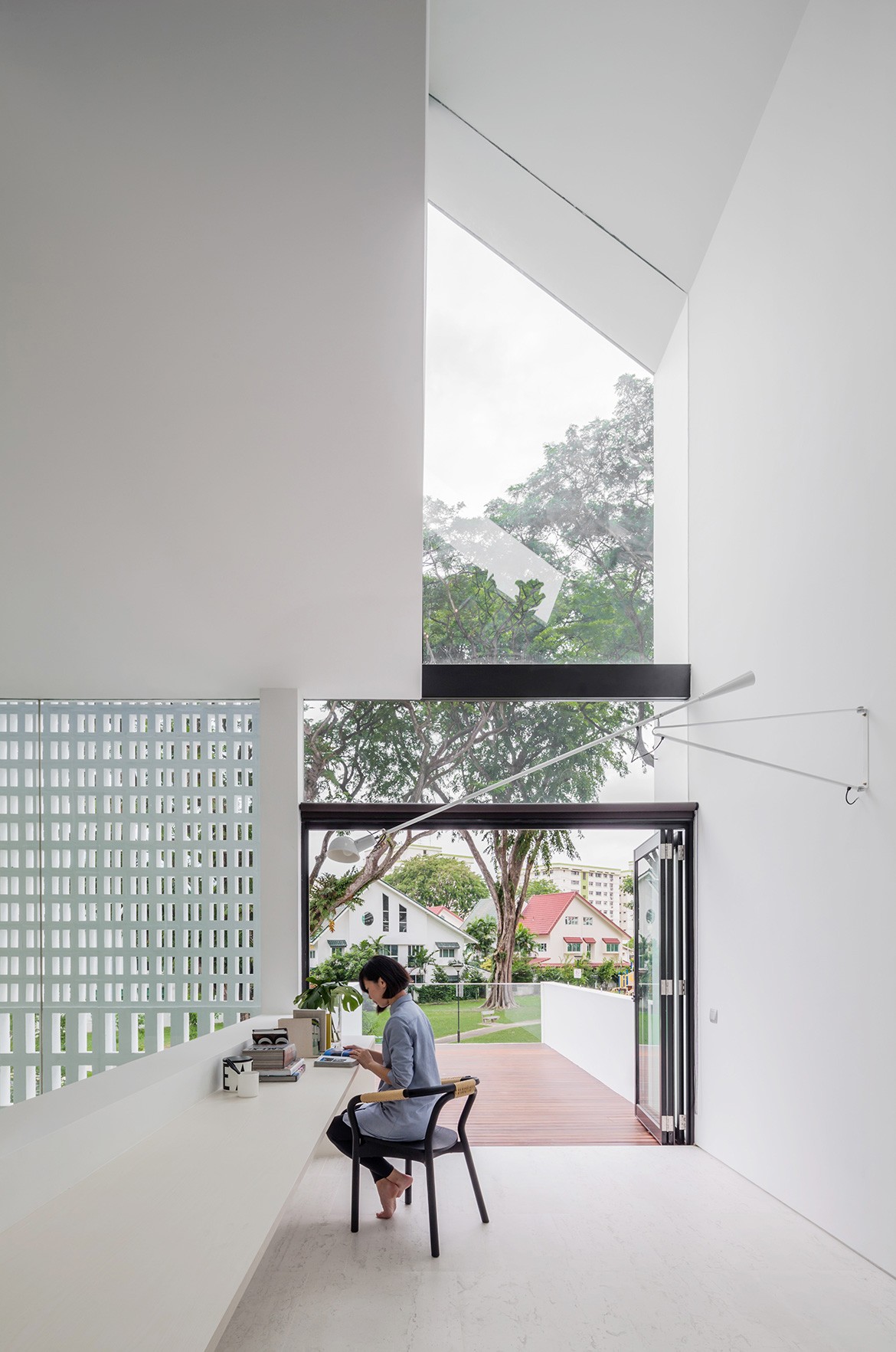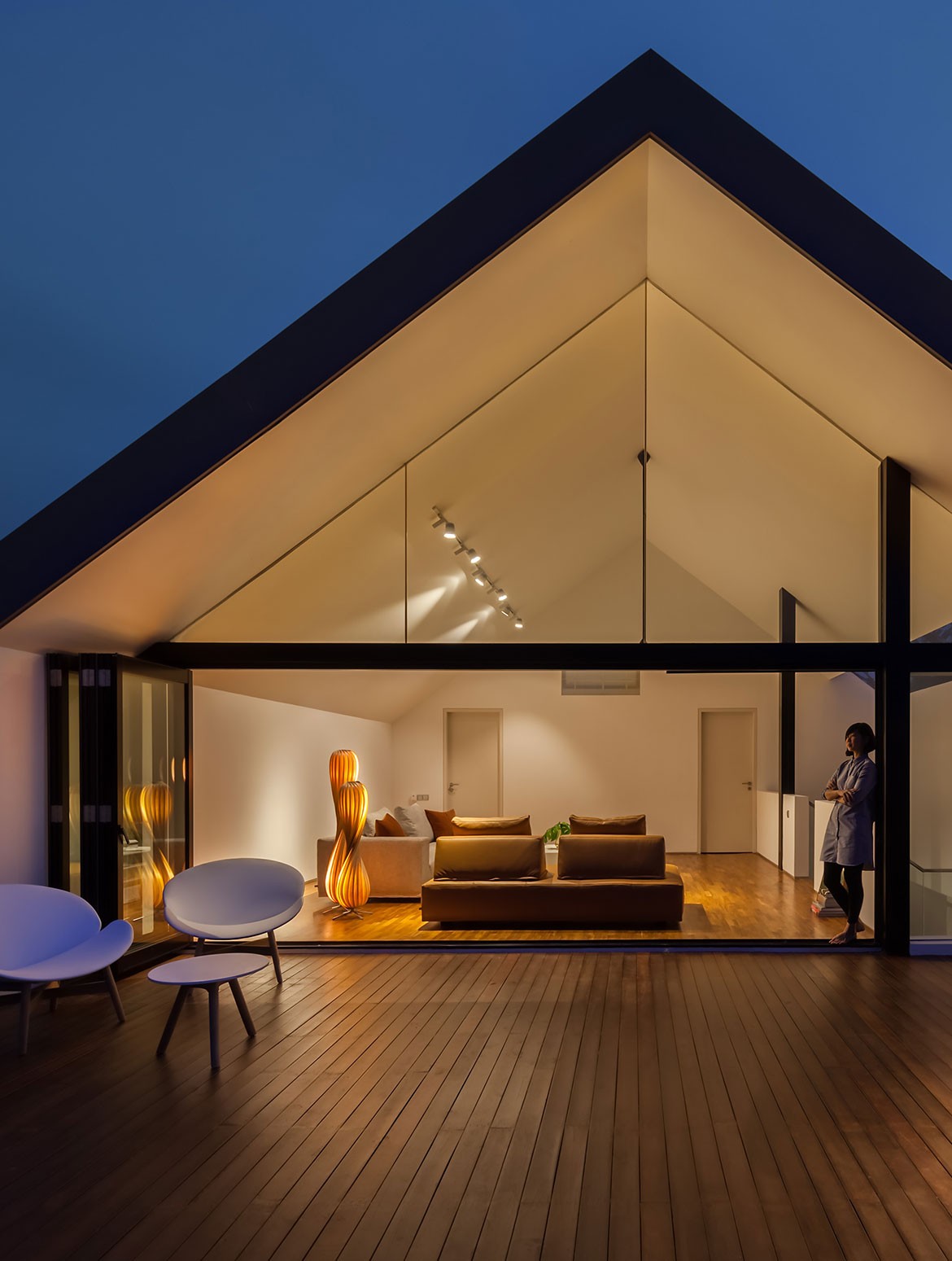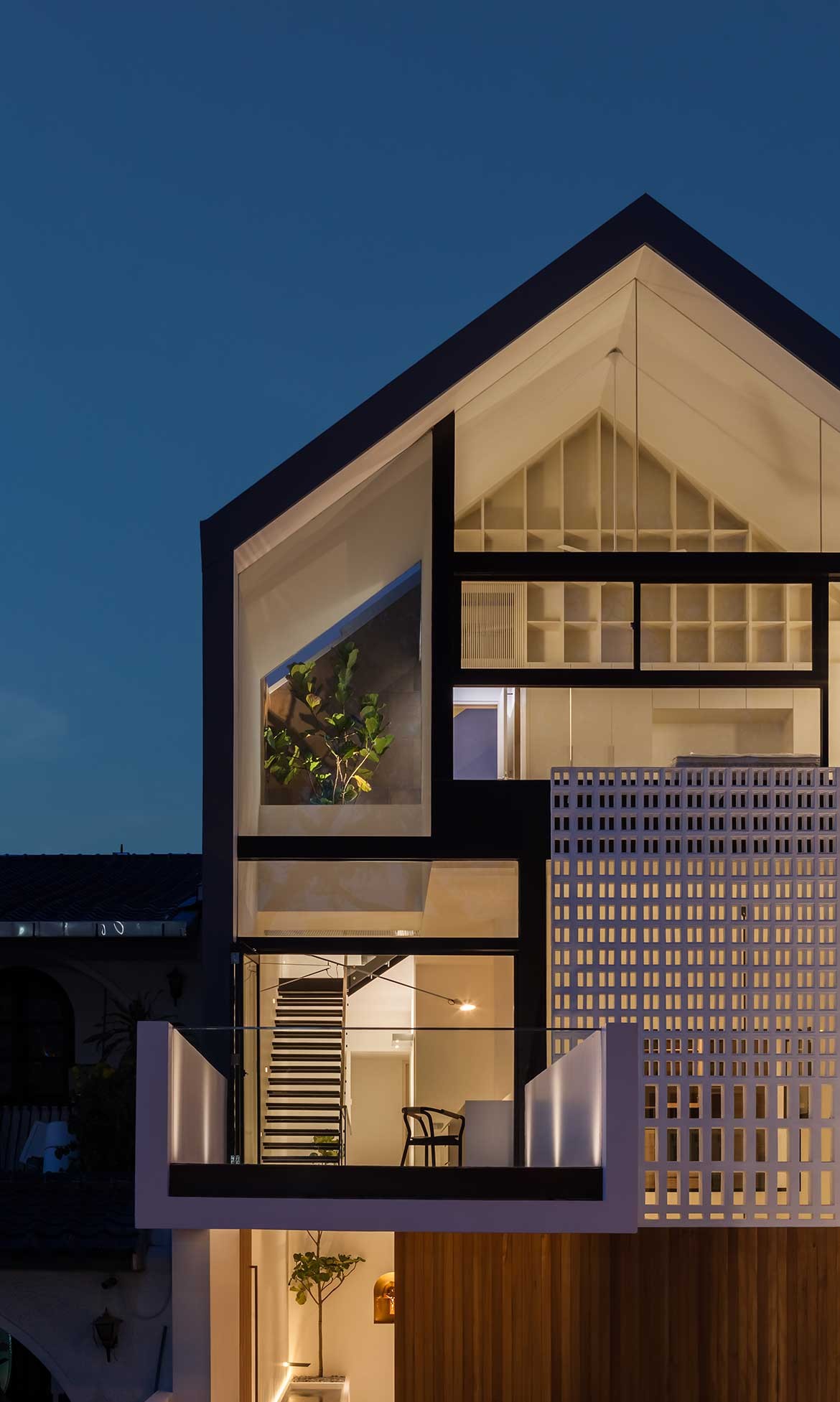 Tags: Ang Mo Kio Residence, Holly Cunneen
---