In a quiet yet condensed residential neighbourhood in Osaka, House in Konohana is easily recognisable due to its striking, double-arced concrete façade. Designed by FujiwaraMuro architects, the single-storey three-bedroom residence created for a family of four is an exceptional example of public and private space that is both segregating and inviting.
Situated on a considerably large site area of 247square metres, the single-storey house features a vast front area that has been intentionally reserved for use as a three-car public parking lot by the owners. To create enough separation between the house and carpark, the architects erected two external concrete curved structures to provide both privacy from neighbouring properties and initiate walkway navigation towards entrance of the house, whilst responding to public􏰂 zone and private zone areas that were a central theme of the project. One of the arced walls extends inside the residence, doubling as an interior dividing wall leading towards the open living-dining-kitchen area and courtyard area. "The walls do not segregate public, private, outer, and inner zones, but instead guide the movement of people through the space, alternately blocking and inviting lines of sight, and exist as an integrated component of daily life," note the architects.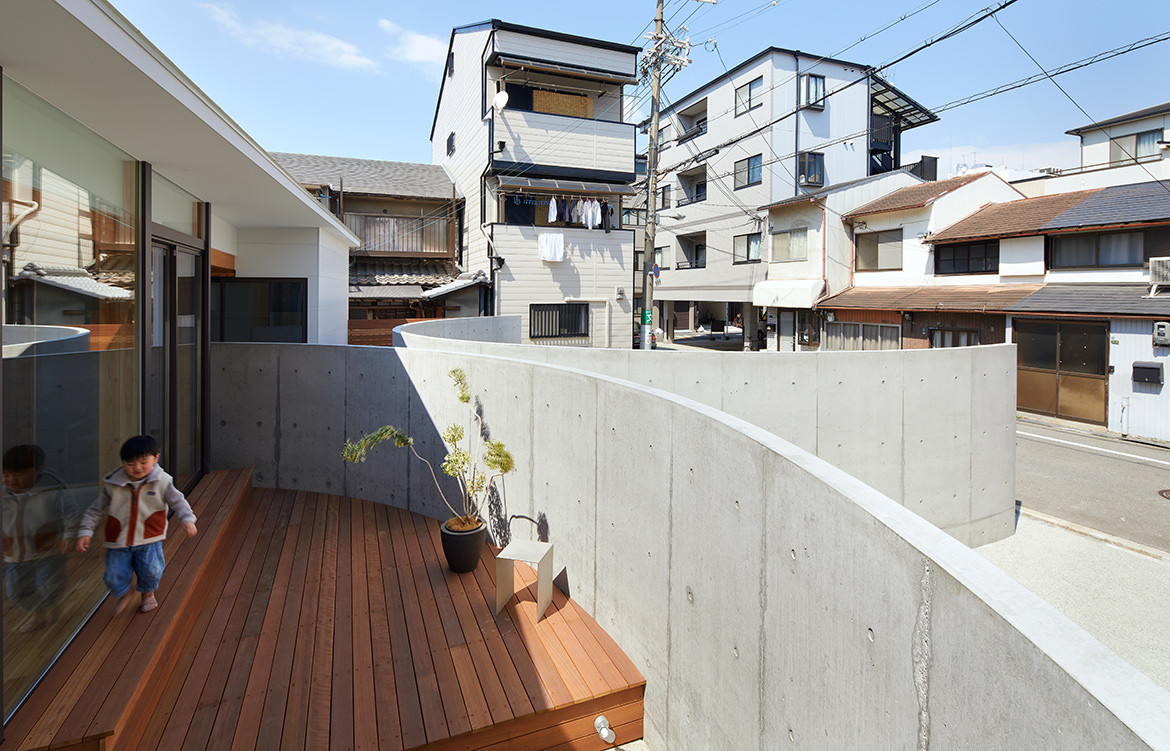 After being introduced to the owner through a former client, the architects responded to the owner's brief for the site while also creating a "well-designed form that proposed an attractive way to enclose/disclose the site from/to the street". Mirroring each other in size and curvature, the double-arcs are designed with exactly the same radius – a suggestion from the constructor in an effort to enhance the sustainability and efficiency of the project by using the same framework to cast both walls.
The residence's timber structure and entire glass front façade provides a warm contrast to the stark concrete forms. FujiwaraMuro architects note, "The site is surrounded by two-three story buildings standing very close to the site so that it is hard to get direct sunlight. Therefore, we put big glass wall on the street side of the house to get indirect sunlight."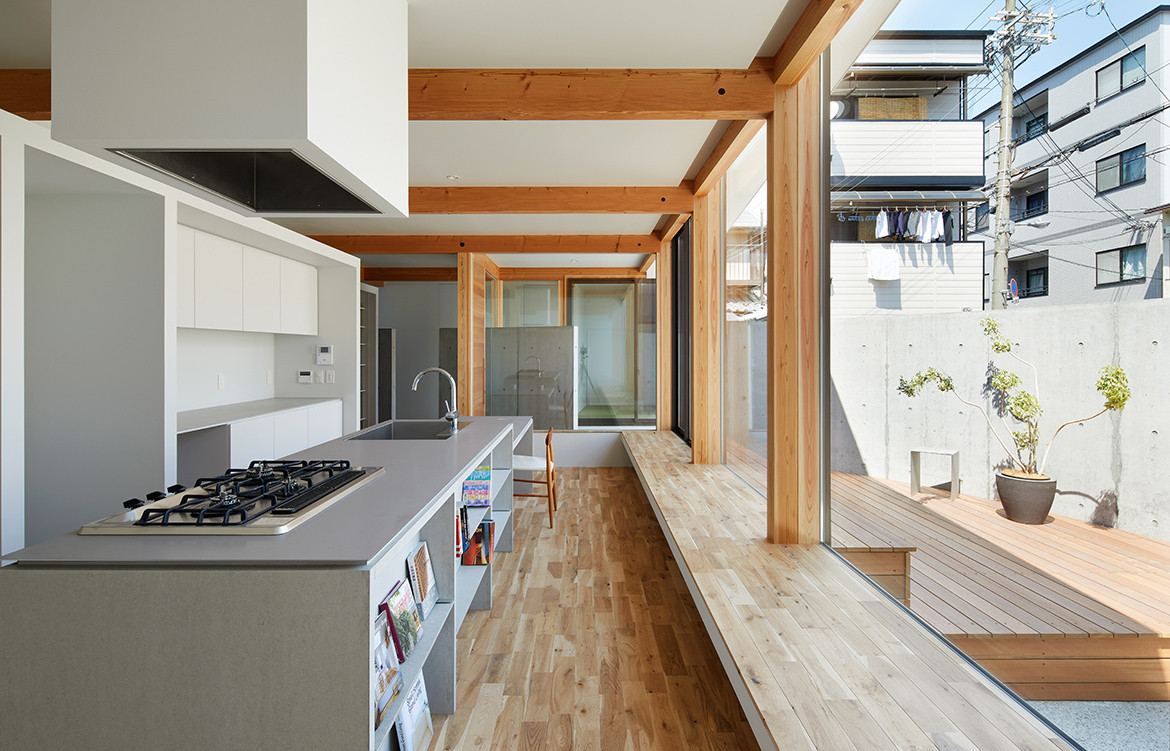 Working with local materials, the timber was sourced from a neighbouring prefecture in Osaka. Whilst the house features a prominent concrete façade, the residential structure itself is made of wood. Red fir was used for internal beams with Japanese cedar for pillars, both selected for their structural strength and tension. The residence's base is entirely comprised of Japanese cypress, selected for its resistance against water and termites. Externally, the structure's Japanese Lime timber exterior was painted white, featuring indoor flooring made from Japanese oak particularly selected by the owner for the timber's "calm and gentle feeling."
House of Konohana's curved wall forms are an example of unconventional boundaries creating more peripheral living spaces.
FujiwaraMuro Architects
aplan.jp
Photography by Toshiyuki Yano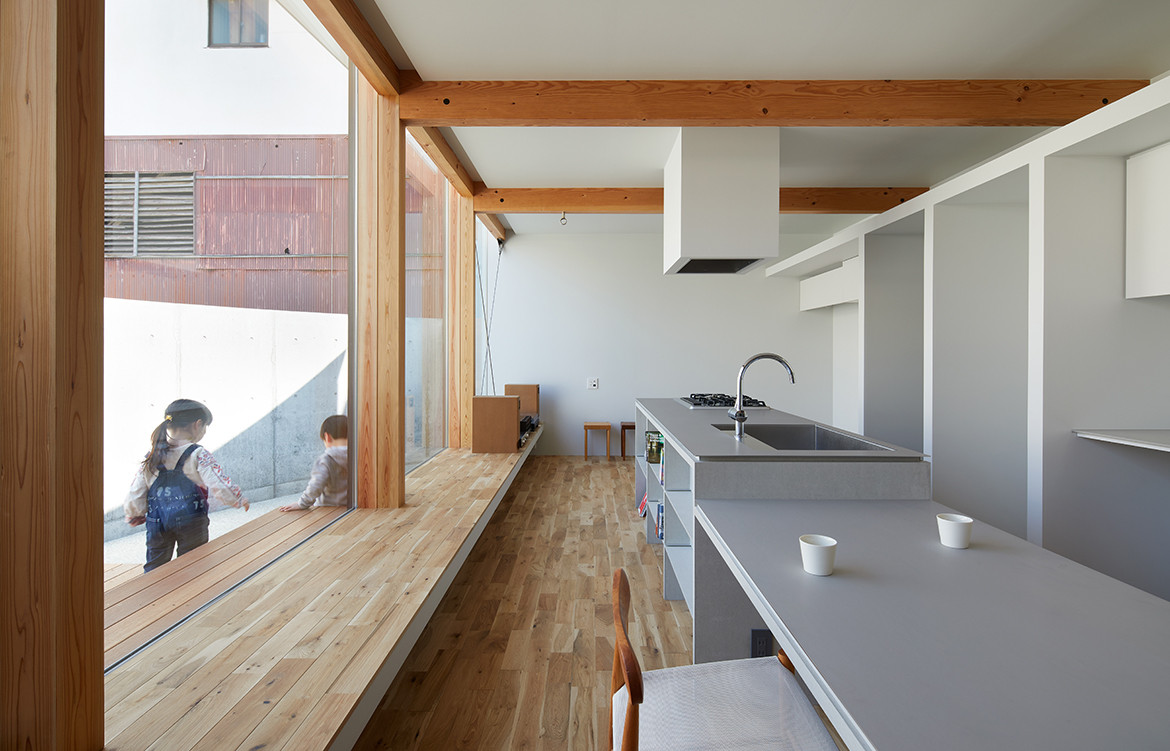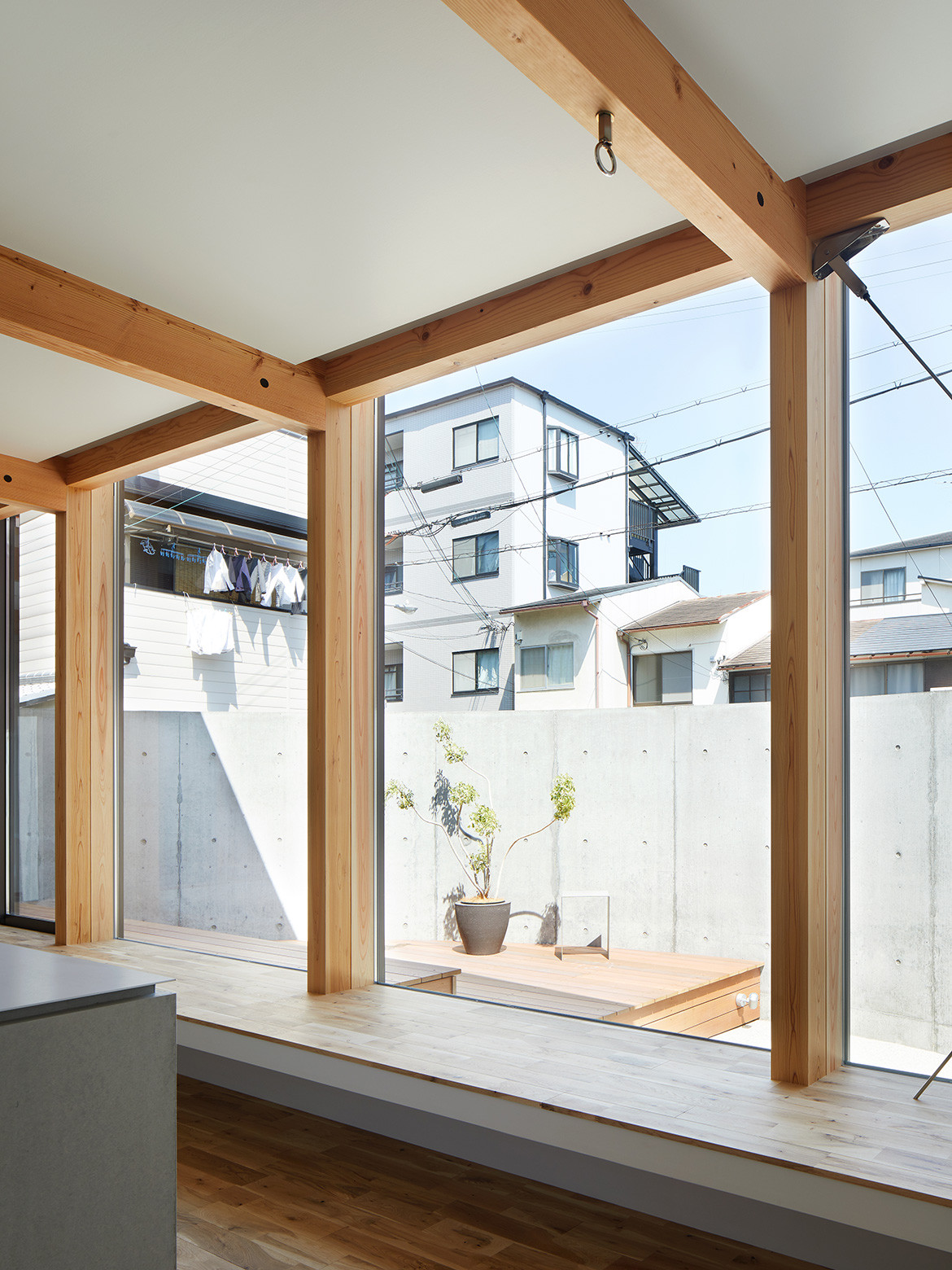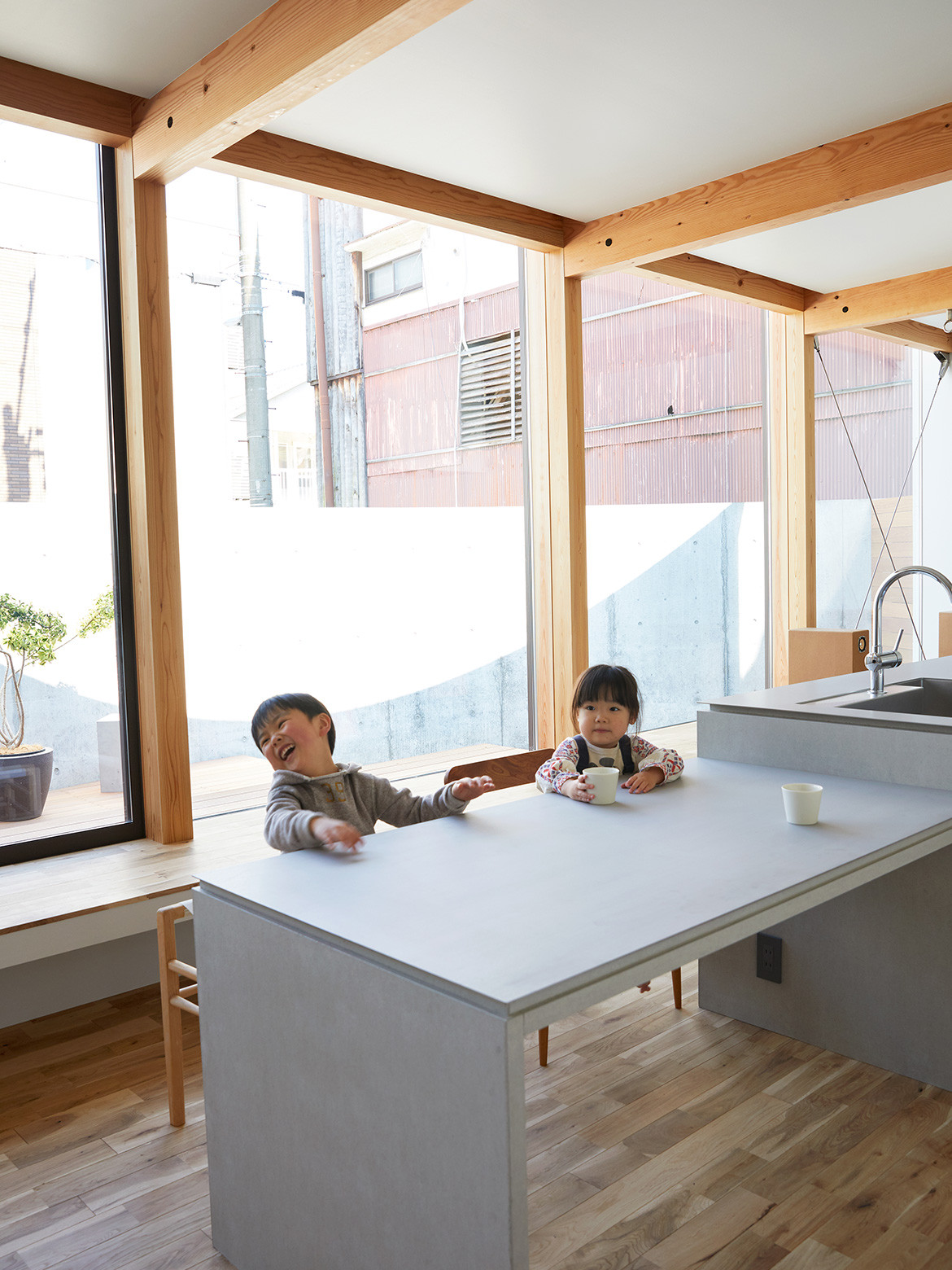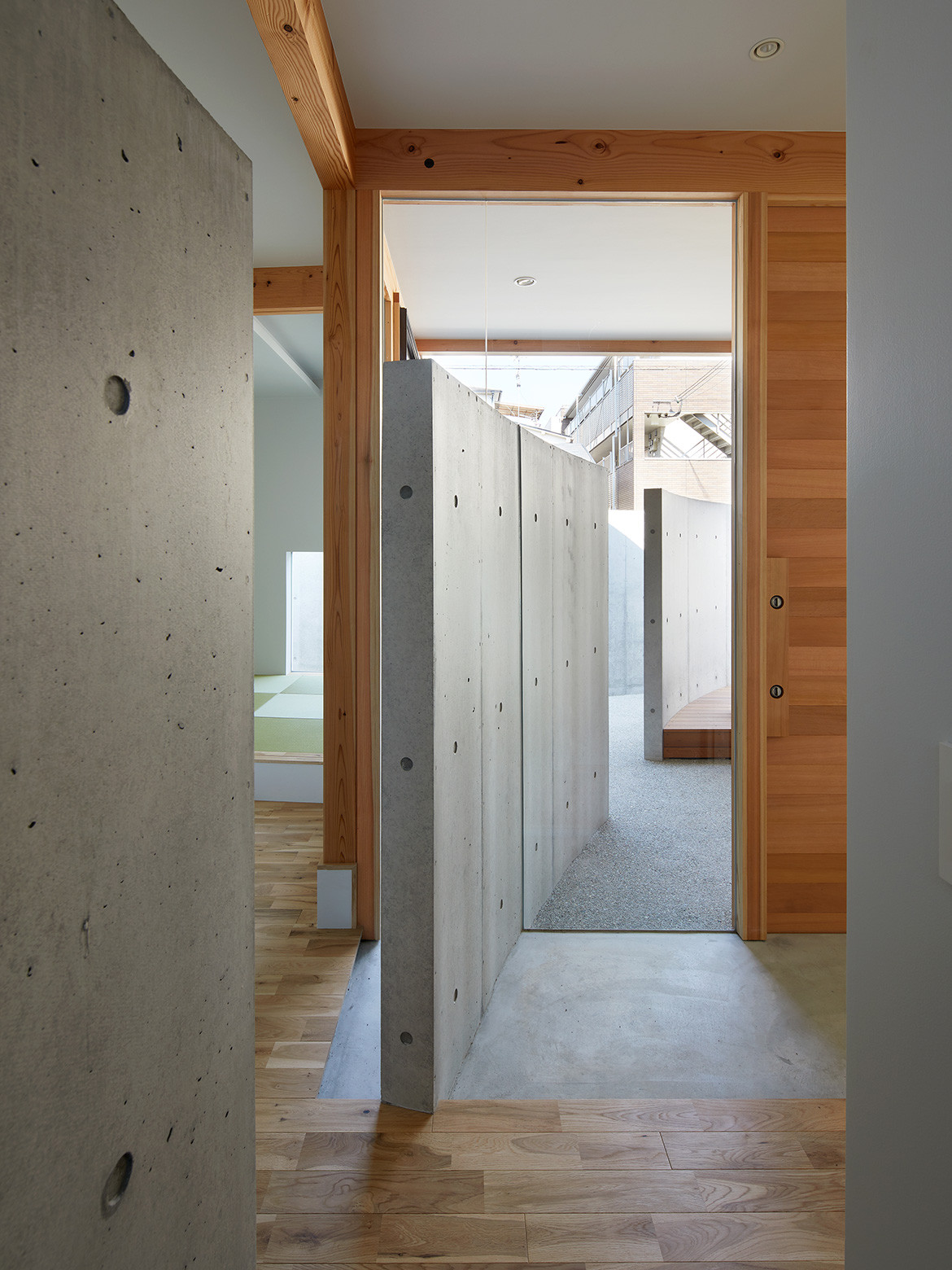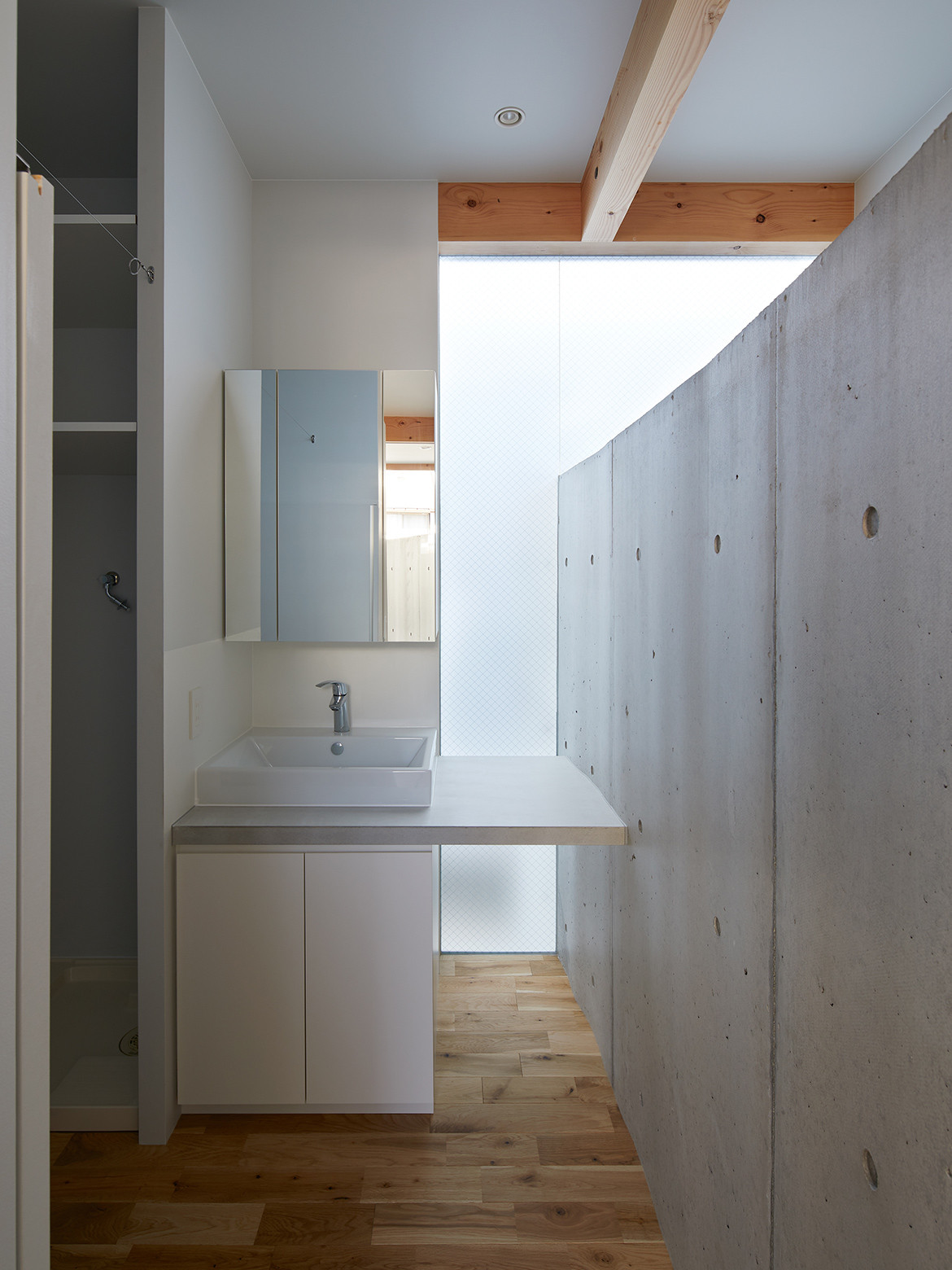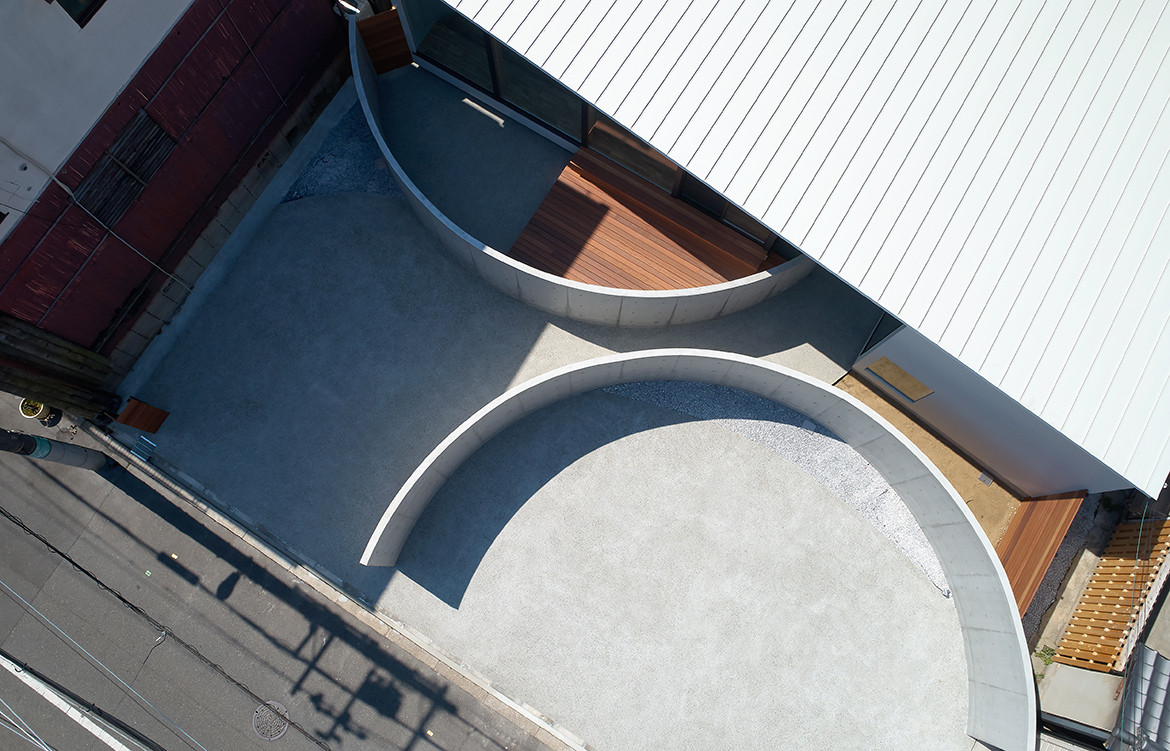 We think you might also like Radiator House By Hiroshi Nakamura Architects
Tags: Concrete House, Family Residence, FujiwaraMuro Architects, House in Konohana, japan, Japanese cedar, Japanese cypress, Japanese Lime timber, Japanese oak, Joanna Kawecki, Konohana, Osaka, red fir, Toshiyuki Yano
---