Conceived as a bespoke residential apartment project, Huntingtower Road Apartments feature striking arches accompanied by lush verdant greenery. Developed by Orchard Piper and designed by Jolson Architecture and Interiors, the 10 apartments are set on a leafy street in Armadale.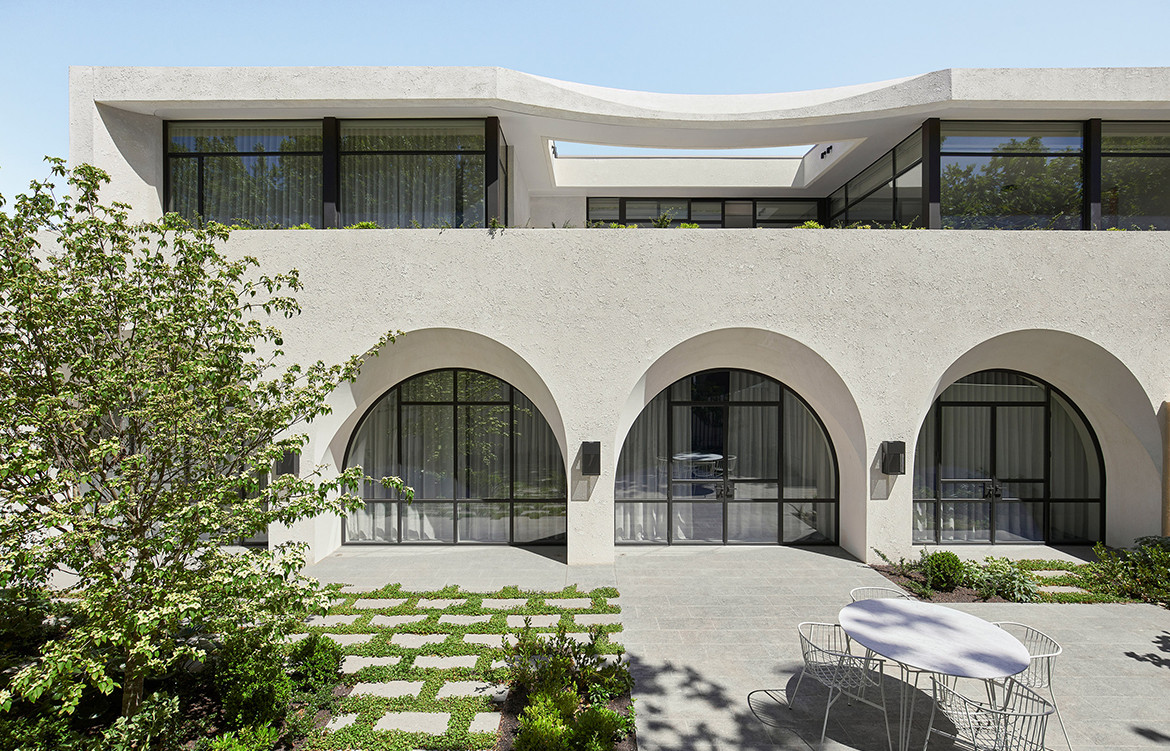 The aesthetic sensibility of the project is a response to the vernacular of the suburb, which includes many large period homes. Huntingtower Road Apartments have been purposely designed to read as a single volume, much in the same way as the houses along the street. The gardens and the arched structure create a holistic and all-encompassing feeling.
Deep arched windows and doors open out to a colonnade, while the form alludes to an Italianate Villa. Orientation and views have been considered for each apartment, optimising light and aspect to the surrounding trees.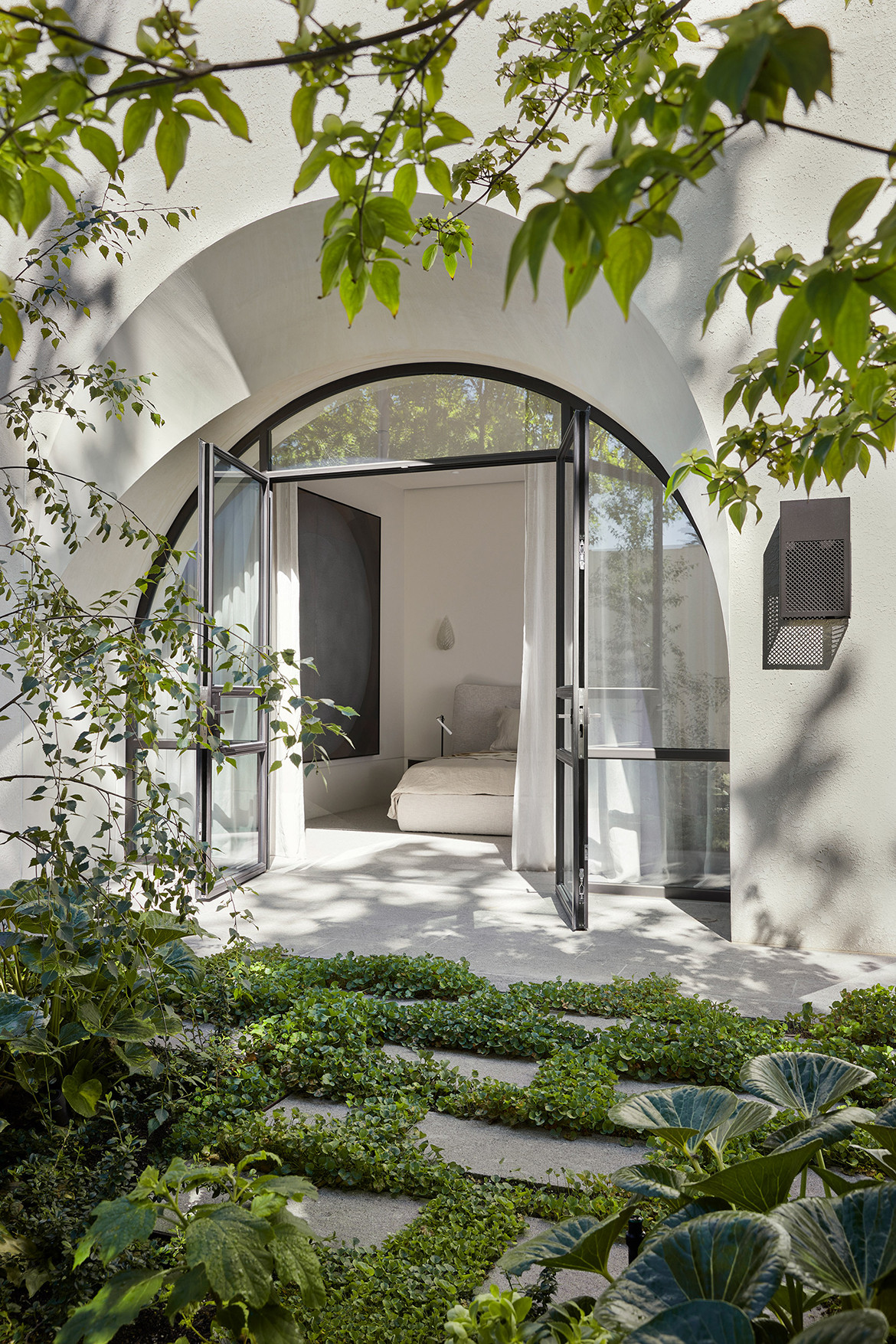 While a strong aesthetic choice, the arches also provide a sculptural veil for the residents, adding a layer of privacy. Over time plants and vines will cascade, adding an additional element of greenery and privacy.
The interiors feature stone fireplaces and marble benchtops, while voluminous space has been factored in with two living areas and three-metre ceilings in the larger apartments. The curving design language seen on the architecture has been carried through to the interior detailing, on the curved vanity pulls for example.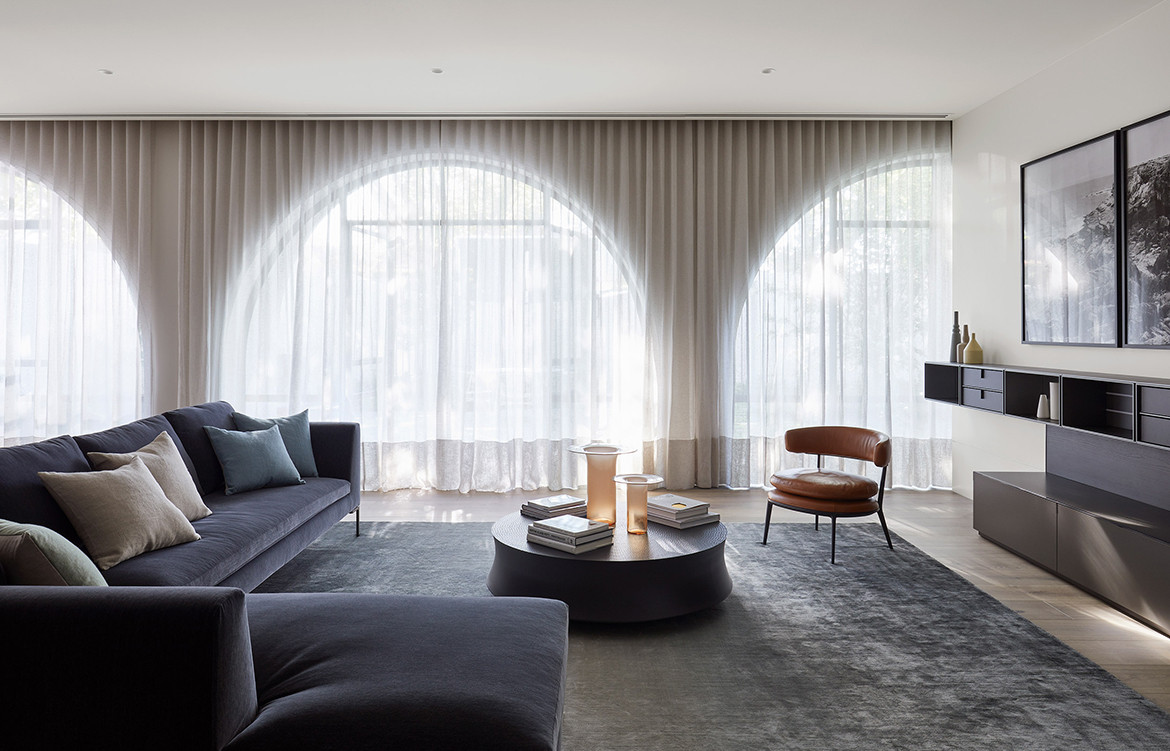 Sculpted forms and highly handcrafted elements all come together to make a series of homes that preference natural light and abundant greenery.
Jolson Architecture and Interiors
jolson.com.au
Photography by Lucas Allen
Styling by Swee Design
We think you might like this family home in Auckland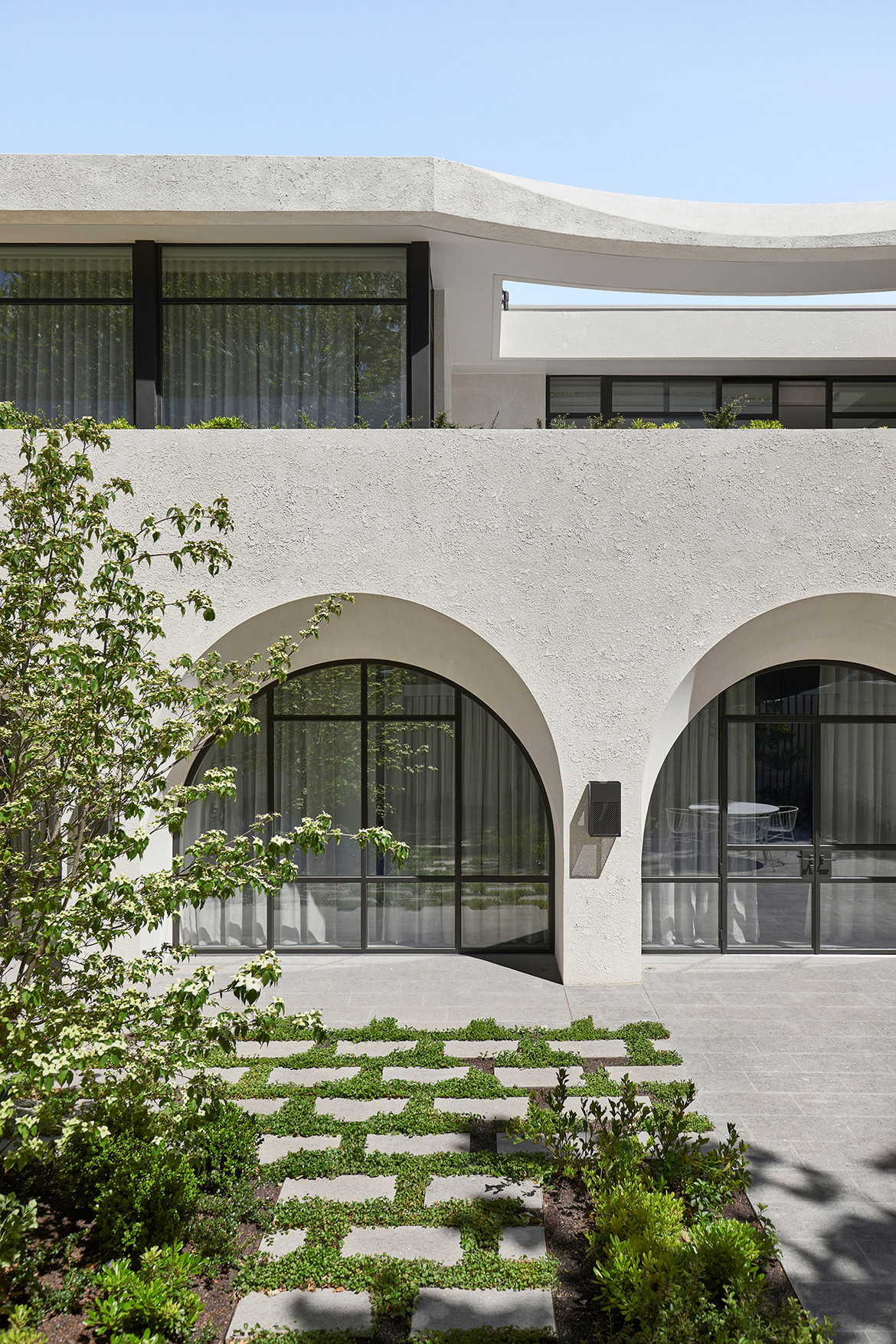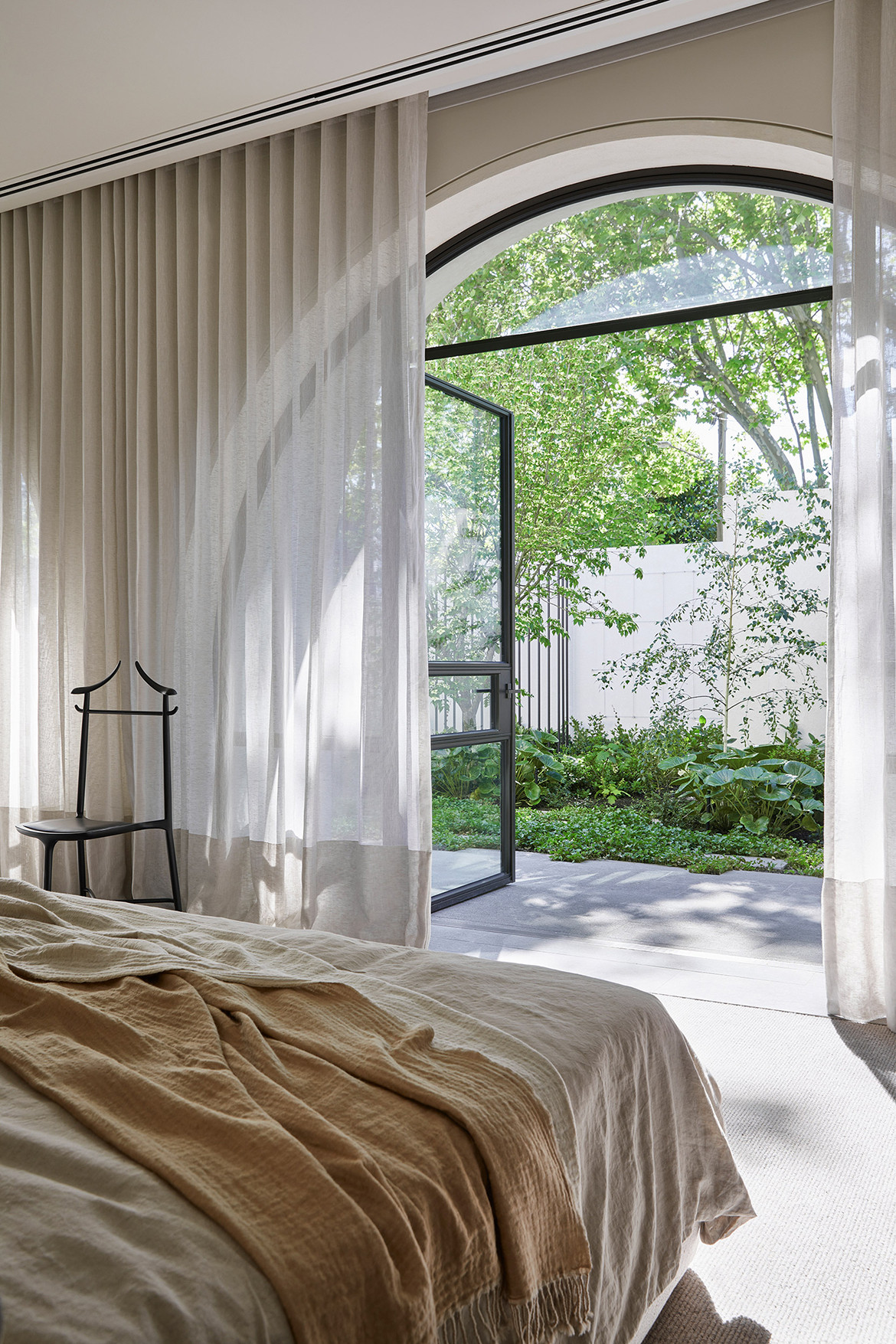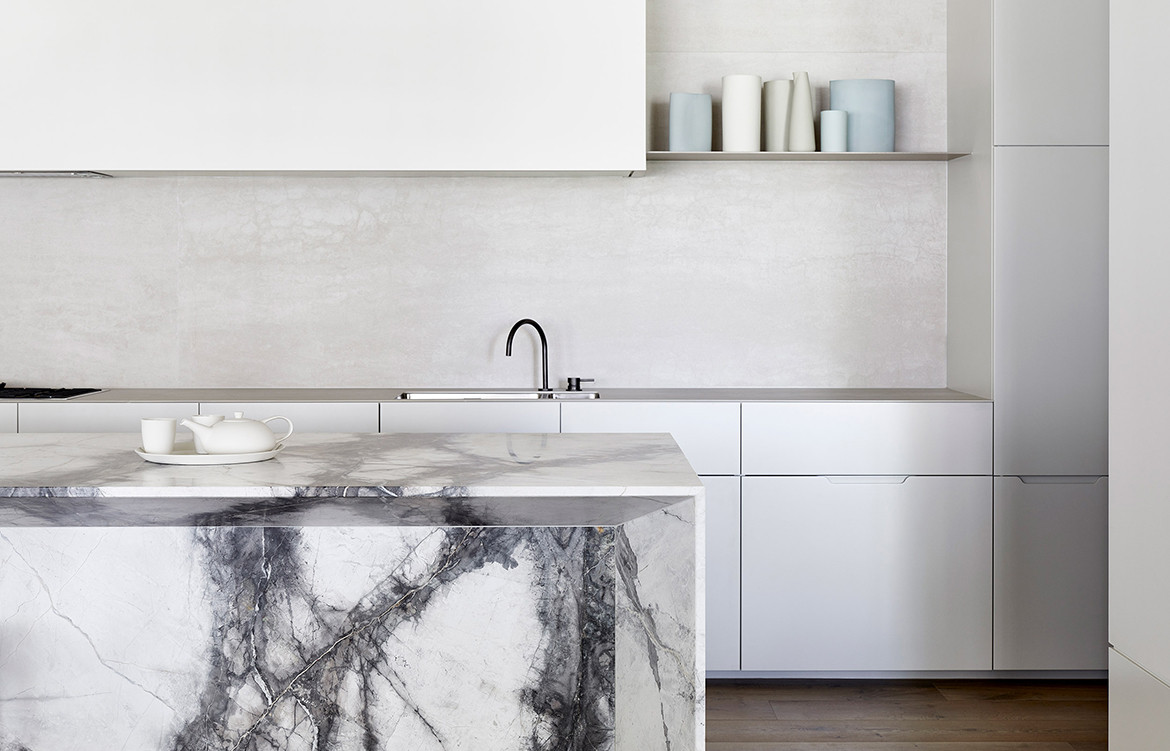 ---