Walking into the new IN BED flagship store along Sydney's Oxford Street strip mall in Paddington is like catching up with someone with whom you share regular email correspondence – but for the first time in person. Henry Wilson's Sconce Light, the Anglepoise Type 75 mini desk lamp, Gidon Bing's ceramic citrus juicer, the Lemnos alarm clock, Iris Hantverk dish brushes and, of course, the main attraction, the IN BED [bedroom/kitchen/sleepwear] linen: they're all faces you recognise oh so well yet haven't actually met.
Unspoken yet intentional, this sense of casual familiarity is something founder Pip Vassett holds on to as part of the brand's DNA. The Journal section of her eCommerce site, one that profiles creatives across the globe of varying fields and shows them in the context of their own home, was initially conceived as a way to illustrate the IN BED products in their natural and intended environment.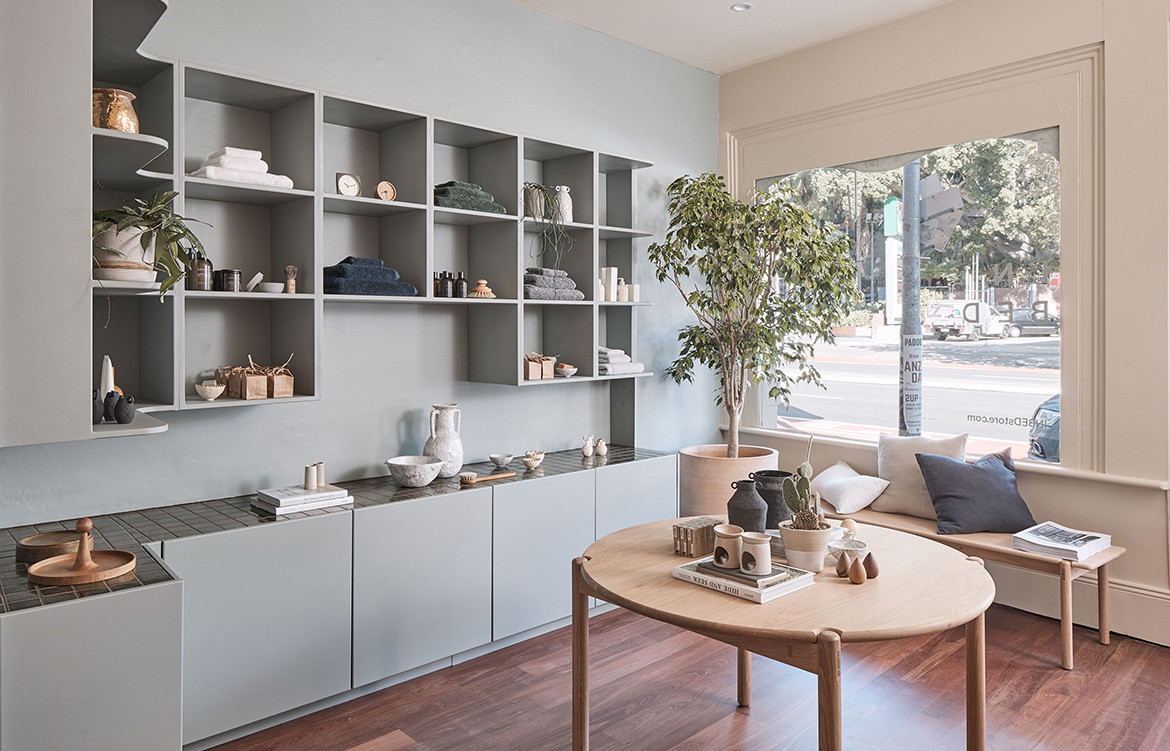 And as you enter Pip's first foray into a permanent bricks-and-mortar store, you get that same sense of being welcomed into someone else's home. 'Welcomed' being the operative word. Regular collaborators Christina Symes and Jessica Stewart of We Are Triibe designed the space to a specific brief that drew as much from this idea of creating a warm and welcoming space as it did from homes previously featured on the Journal. "That was a big driving force [for the physical space] and what's been the inspiration behind IN BED in general: the creative people's home, how creative people create a home," says Pip.
"The intention was to create a space that felt more residential [than] retail," continues Christina. "We divided the store into 'home' themes, whereby we created a bedroom area, kitchen area, living and dining area and an area for sleepwear items, which allows the customer to better visualise those items in their environment."
The single floor space is layered with different iterations of dark timber to a striking and distinctive effect. There's no Scandinavian blonde wood in sight. Custom joinery by Exit Eighty Six runs the long side of the interior in amongst dark wall panelling and furniture. "Taking inspiration from the IN BED Journal and their overall brand aesthetic, we created a palette of natural and warm tones through layered materials," says Christina.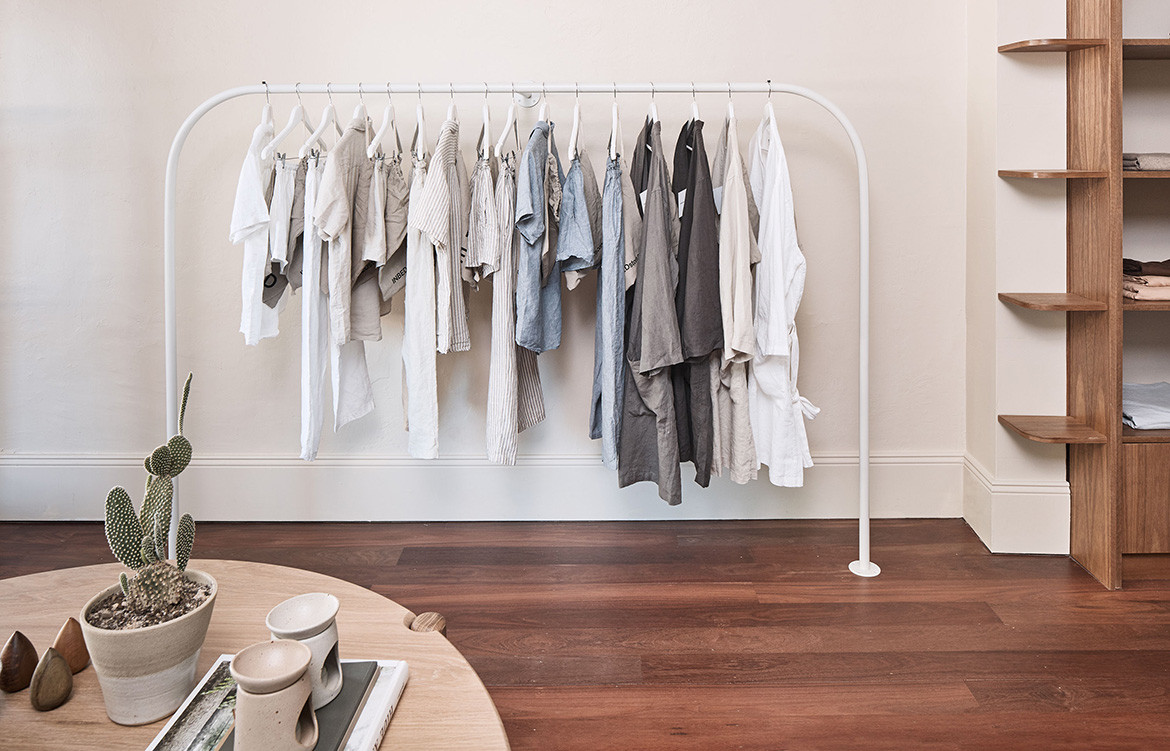 Upstairs, you can find Pip, her husband/ IN BED General Manager Eddie and the rest of the tight knit team. Pip, however, might be downstairs 'on the floor' more often than not: meeting her customers, establishing herself and her brand in this new iteration, and making herself available. Not because that's the smart thing to do, but "because I want to".
IN BED
inbedstore.com
We Are Triibe
wearetriibe.com
Photography by Terence Chin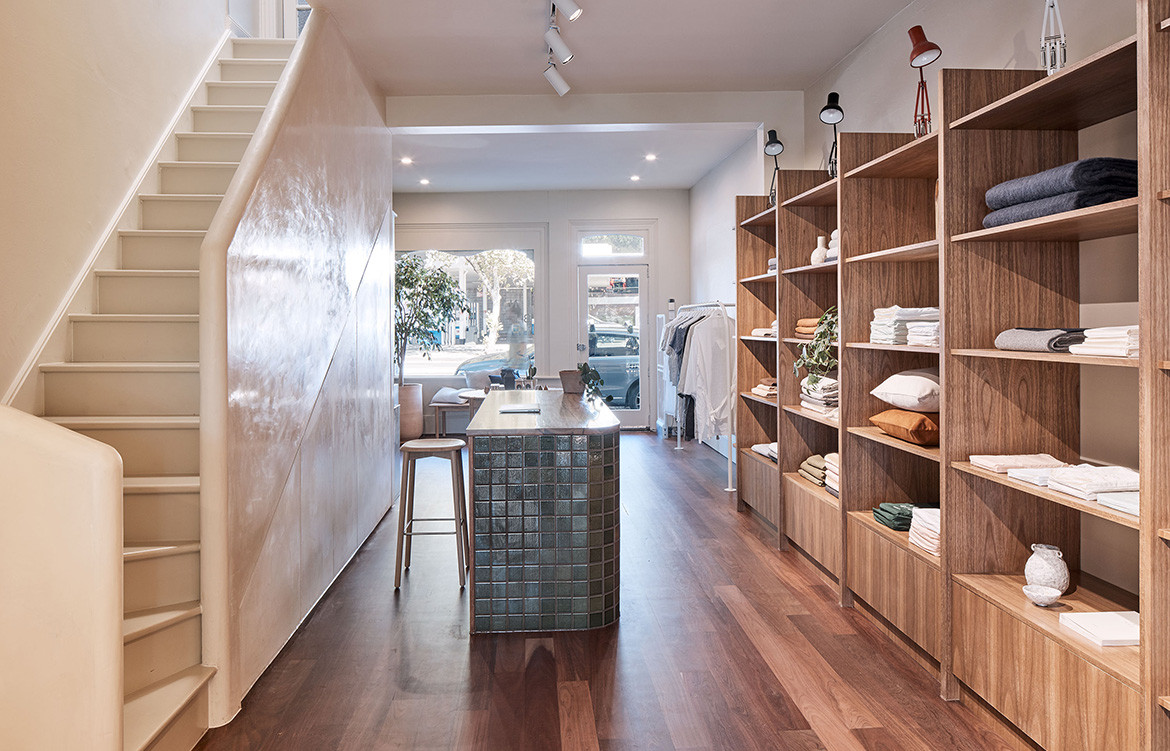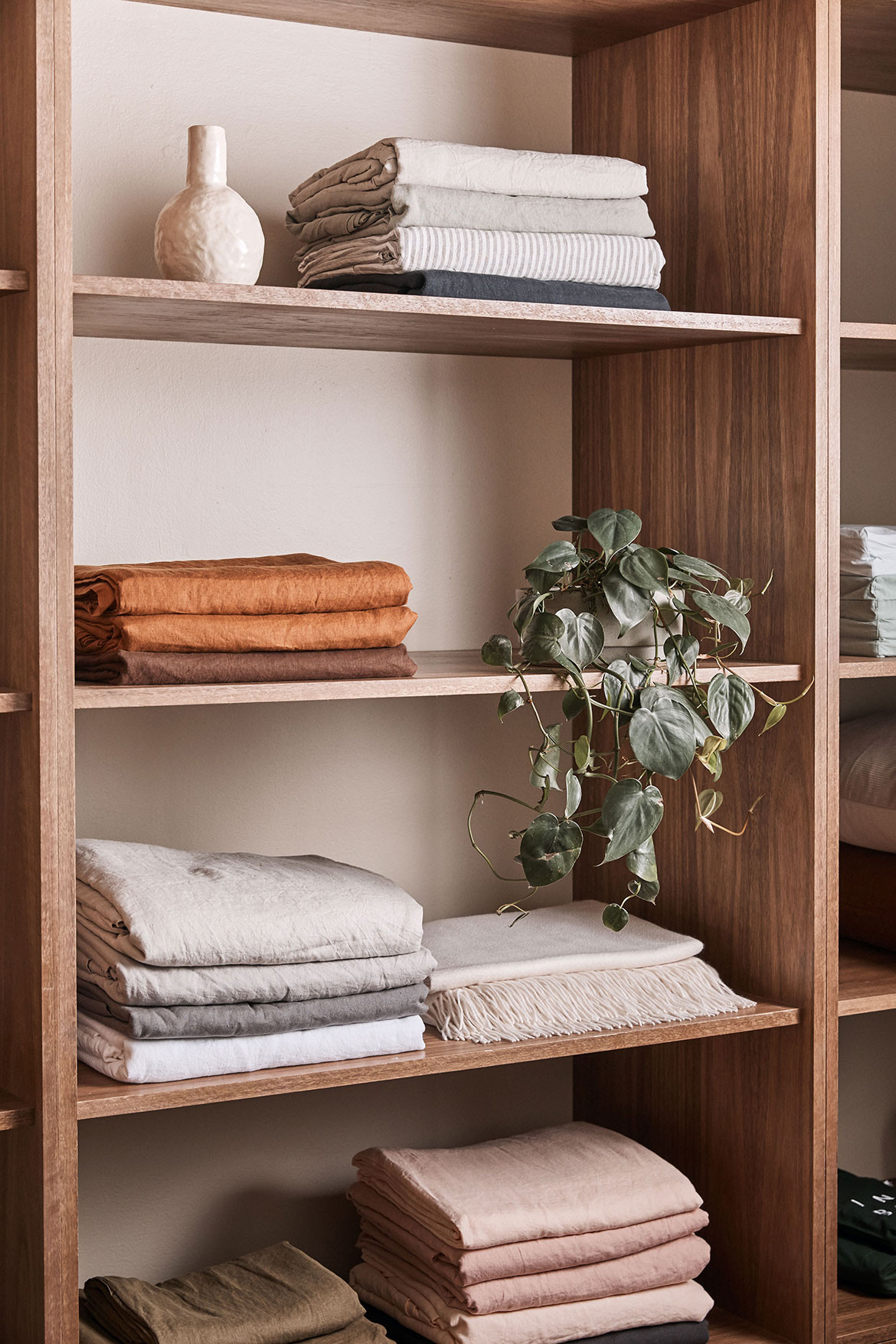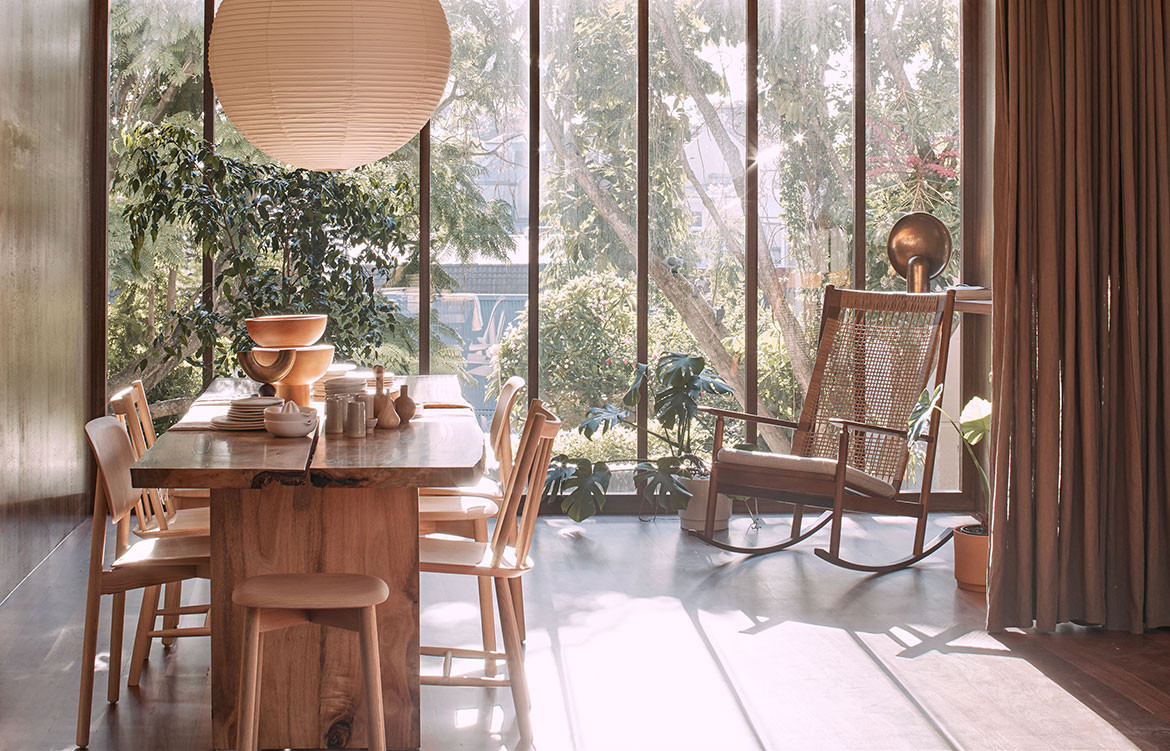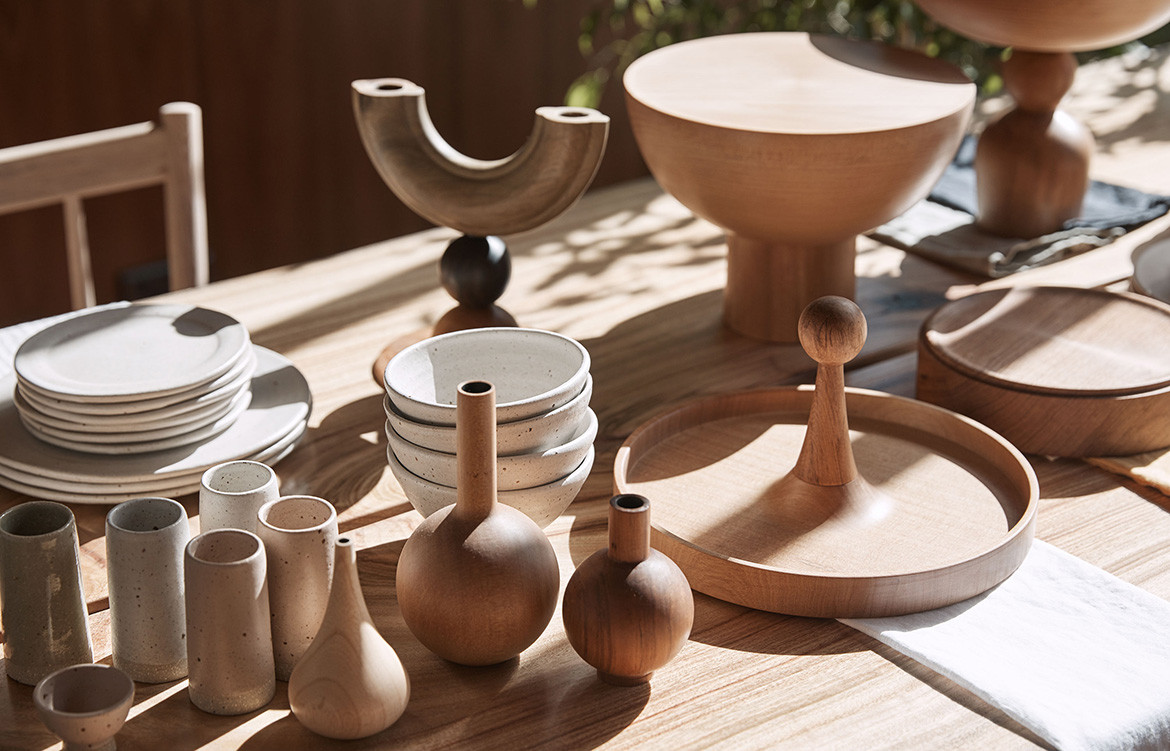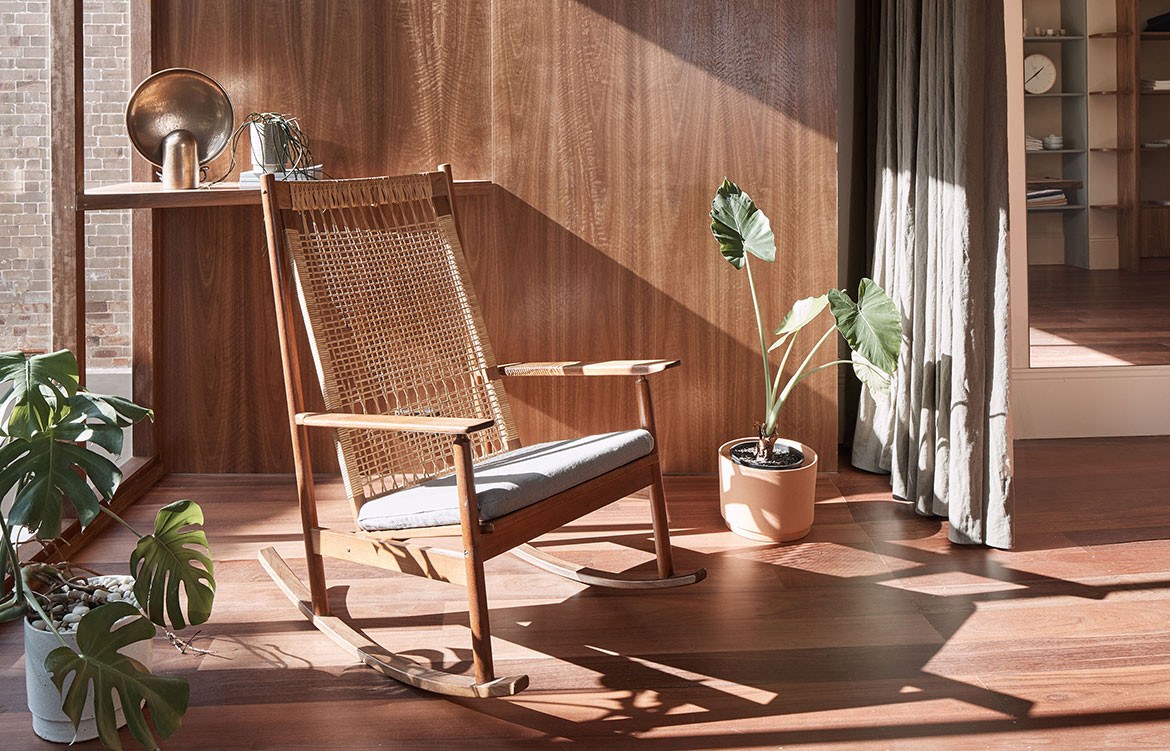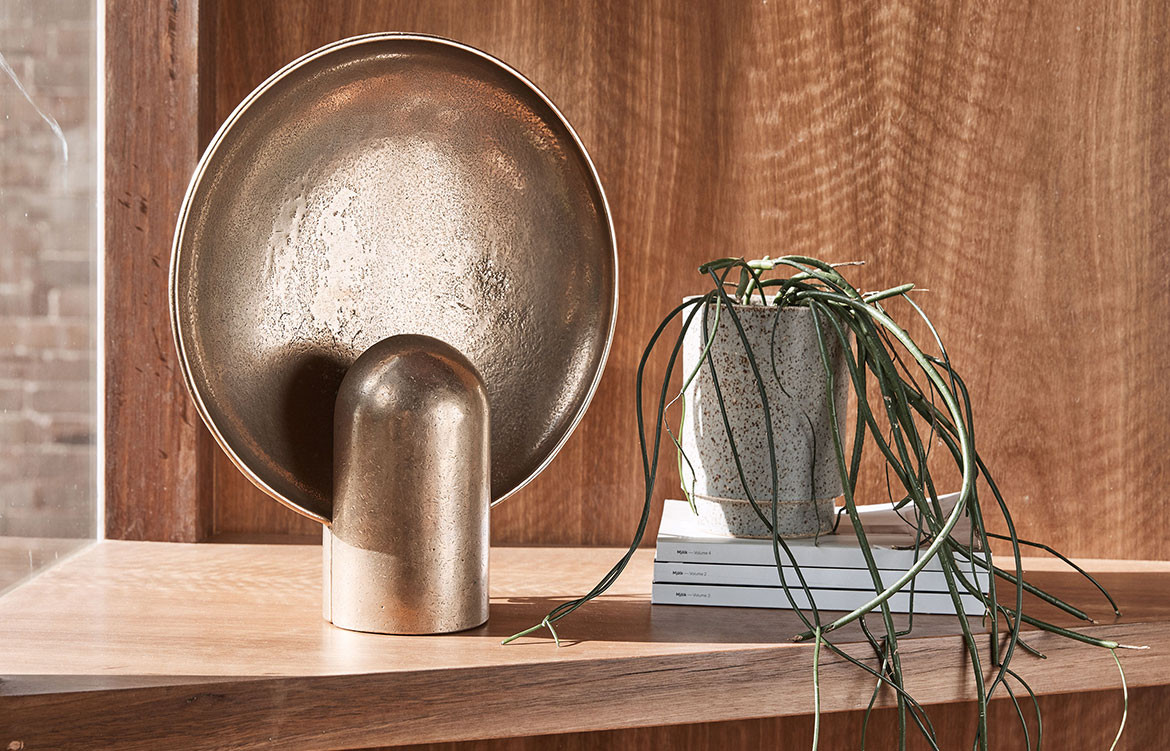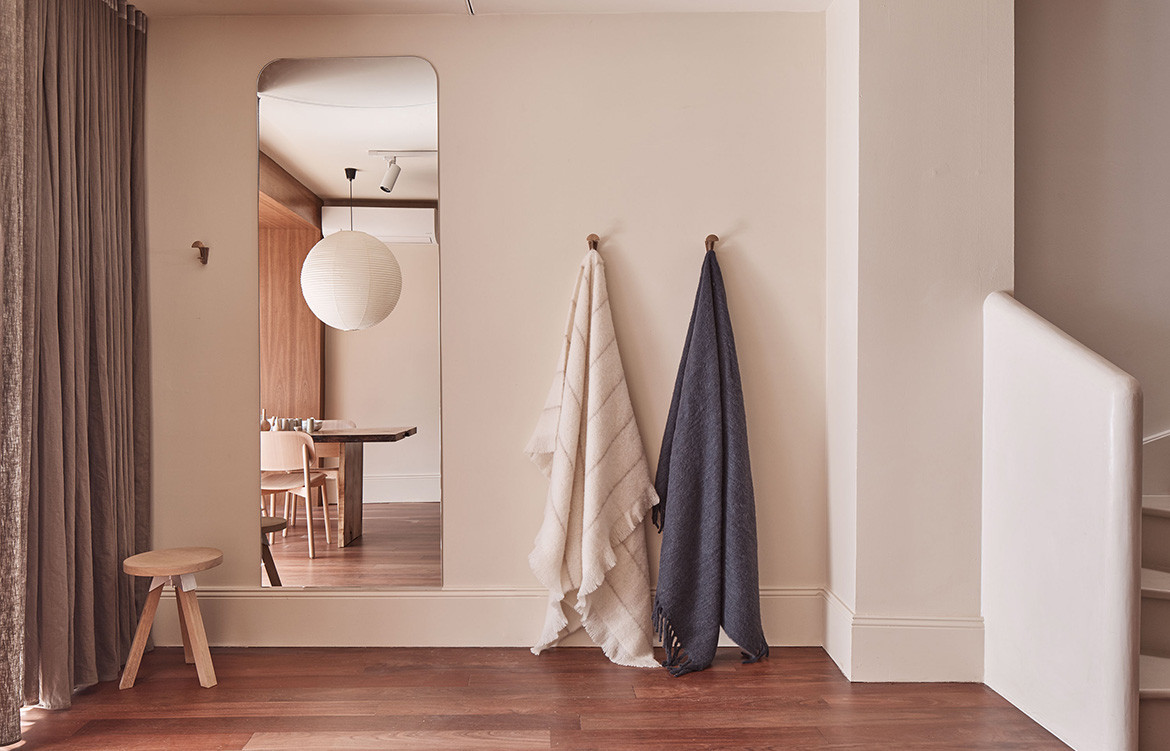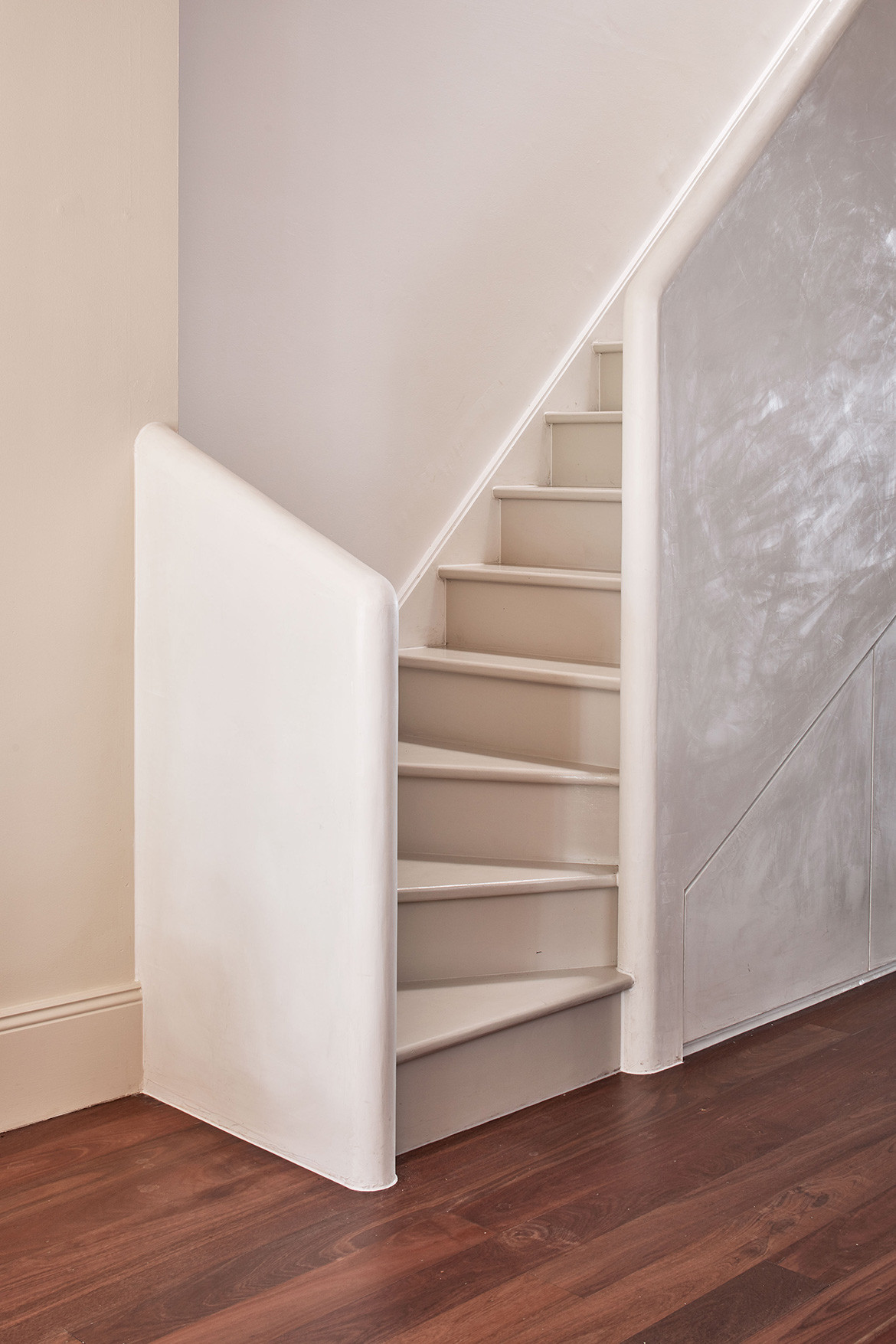 We think you might also like bassike, Paddington, by Akin Creative
Tags: Anglepoise, Christina Symes, Exit Eighty Six, Flagship store, Gidon Bing, henry wilson, Holly Cunneen, IN BED, Iris Hantverk, Jessica Stewart, Lemnos, Paddington, Pip Vassett, Sydney, Terence Chin, We Are Triibe
---