"'To knock down and start fresh or renovation?' was the constant debate from the beginning," begins John Liu, the lead architect on the project. The original home was built in the 1970s with seven bedrooms, four bathrooms, and a pool across two stories. While the number of bedrooms at the time Kew House was originally built is remarkable and would have accommodated an extremely large family, the occupants note wryly that the bedrooms were "the size of modern day closets."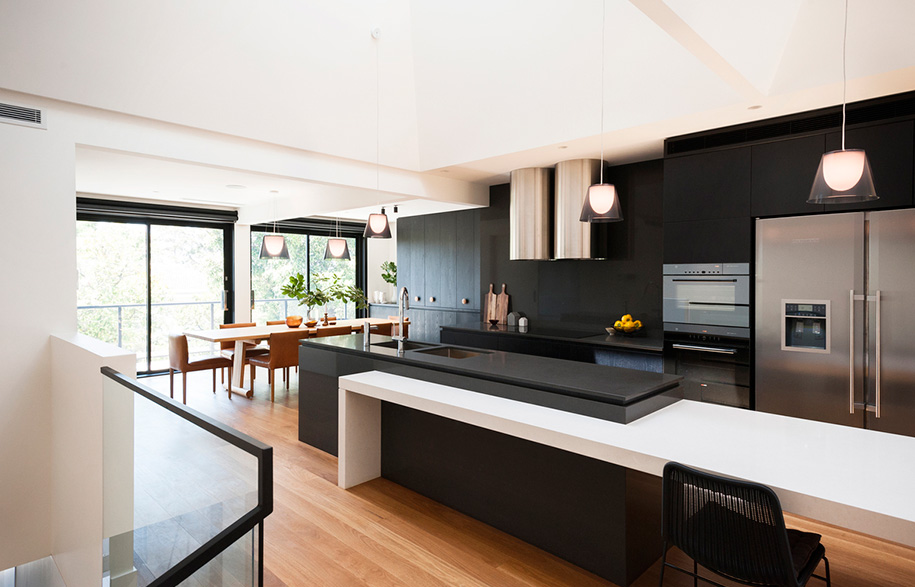 "Cosmetically, it had a very 70's appearance; depressingly dark, stuccoed ceilings, with grandma's bathroom tiles and arches. Functionally the spaces were small, fragmented, visually disconnected, and disorientating," he continues. Purchased in 2011 by a young family of four, InBetween Architecture were directed to renovate the house with a focus on natural light, space, and modernisation.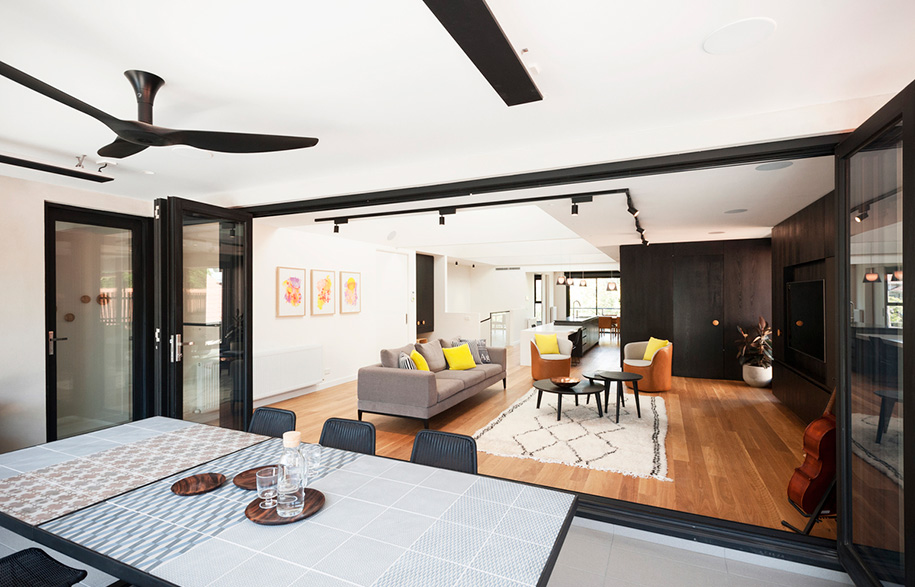 Previously, the original Kew House had been designed with bedrooms and bathrooms on the upper storey, with communal spaces on the ground floor. Flipping this design layout around, InBetween Architecture proposed that the private spaces be placed on the ground floor, with the living room and kitchen above. A feature staircase invitingly encourages occupants and guests to wander upwards, and also allows natural sunlight to enter both floors with the aid of three new skylights set above both the stairs and the living area.
"Our favourite part of the renovation is without question the soaring cathedral-like skylights, which not only bring light in, but create space above without impacting on the roofline – we wanted a minimalistic design," enthuse the owners. The result of inverting the internal layout of the home is a residence that consistently makes the most of natural resources.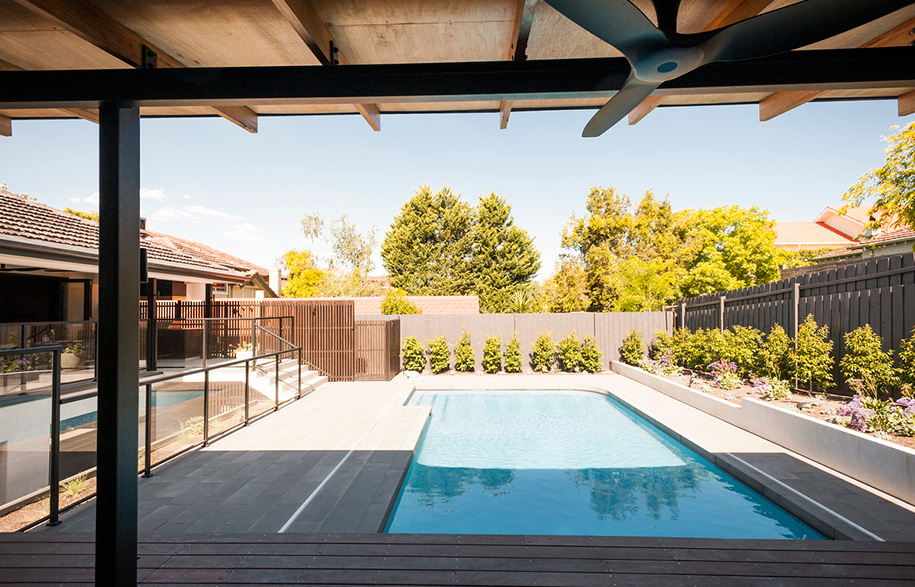 Another highlight of Kew House is the sumptuous backyard pool, which InBetween Architecture creatively sought to make more accessible for Summer lounging. Liu notes that, "for the backyard [the owner's] wanted a pavilion that could help with easing the harsh, high summer sun so they could enjoy the pool more frequently."
InBetween Architecture
inbetweenarchitecture.com.au
Photography by Nick Stephenson.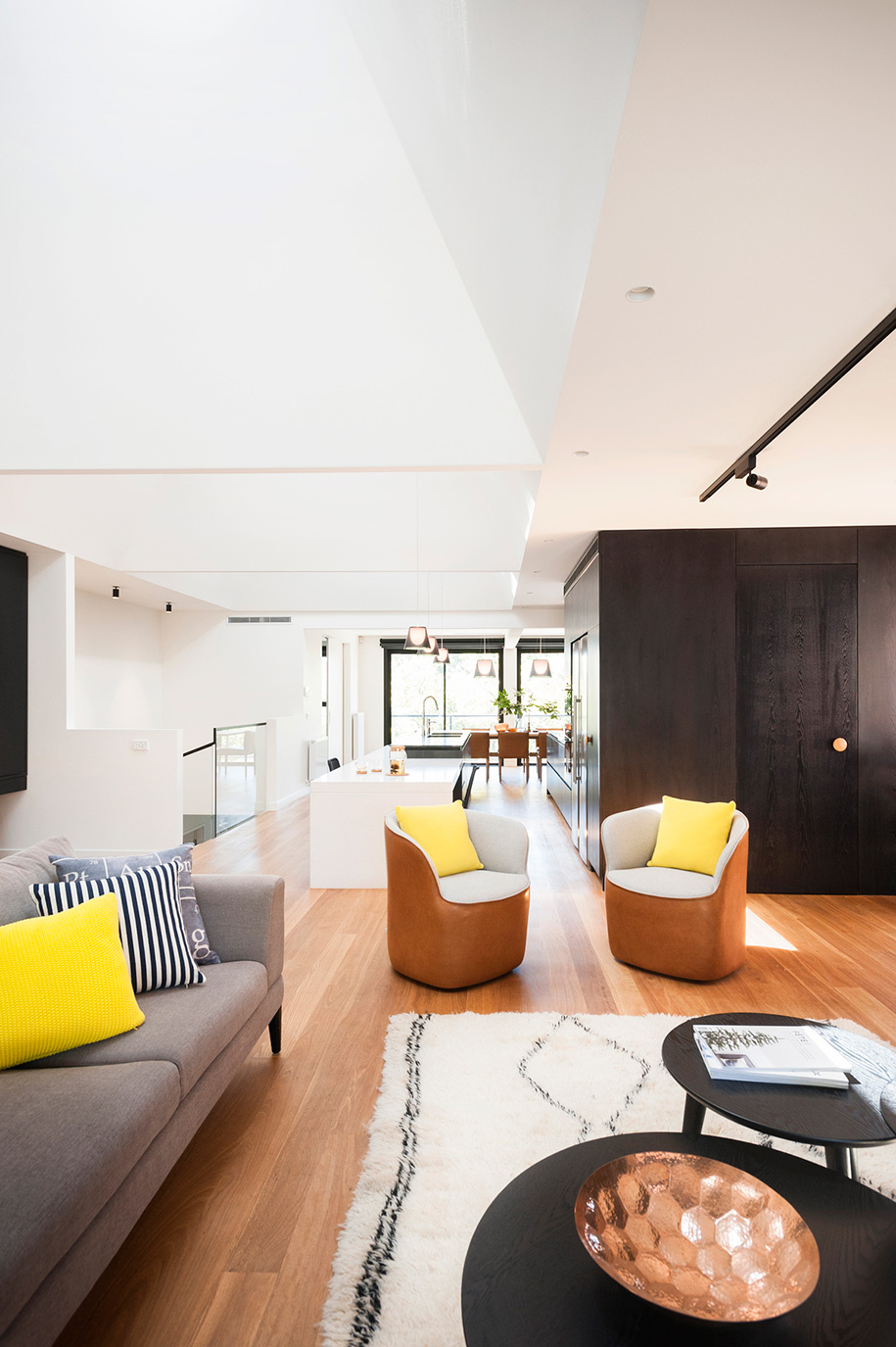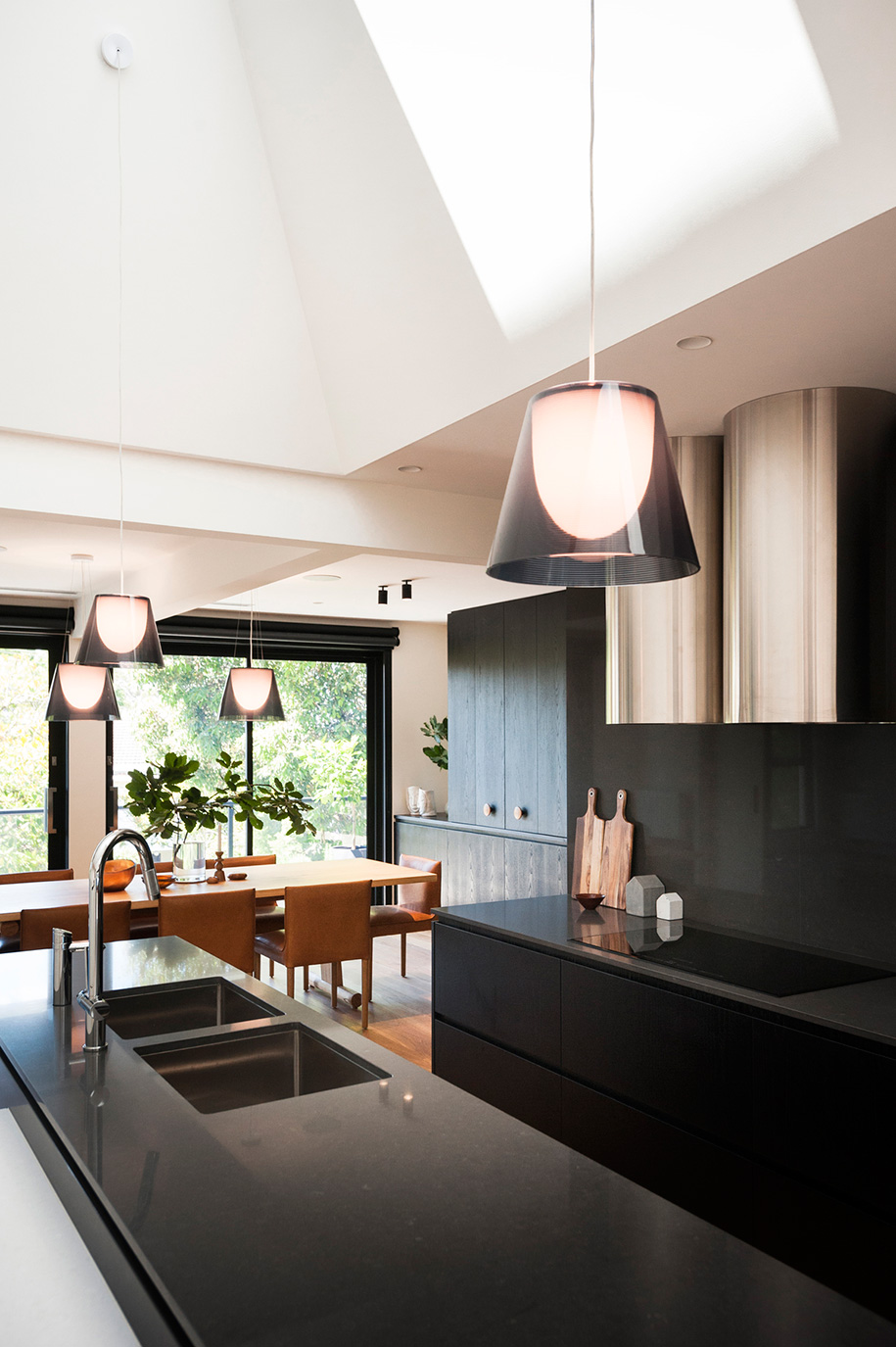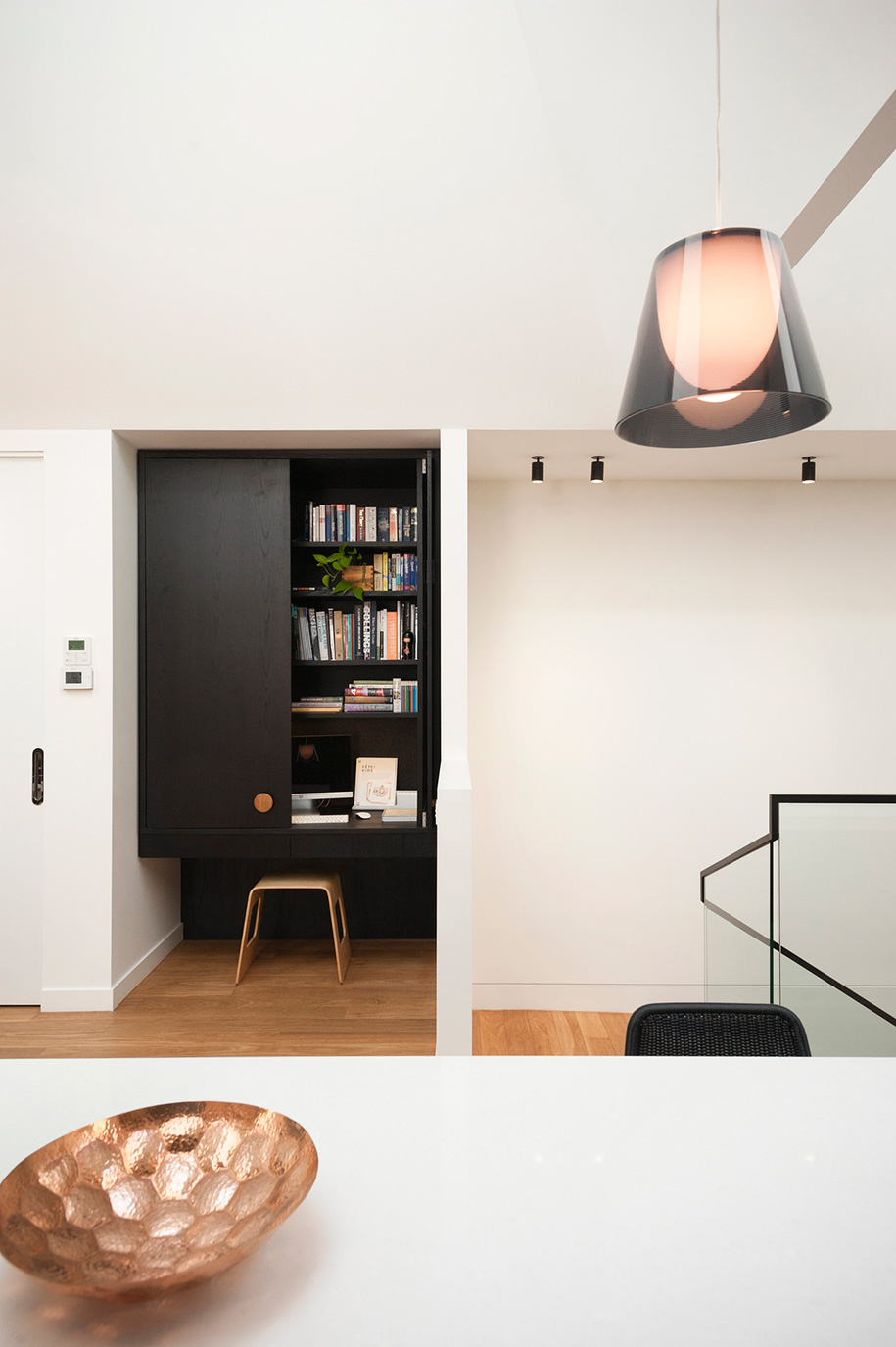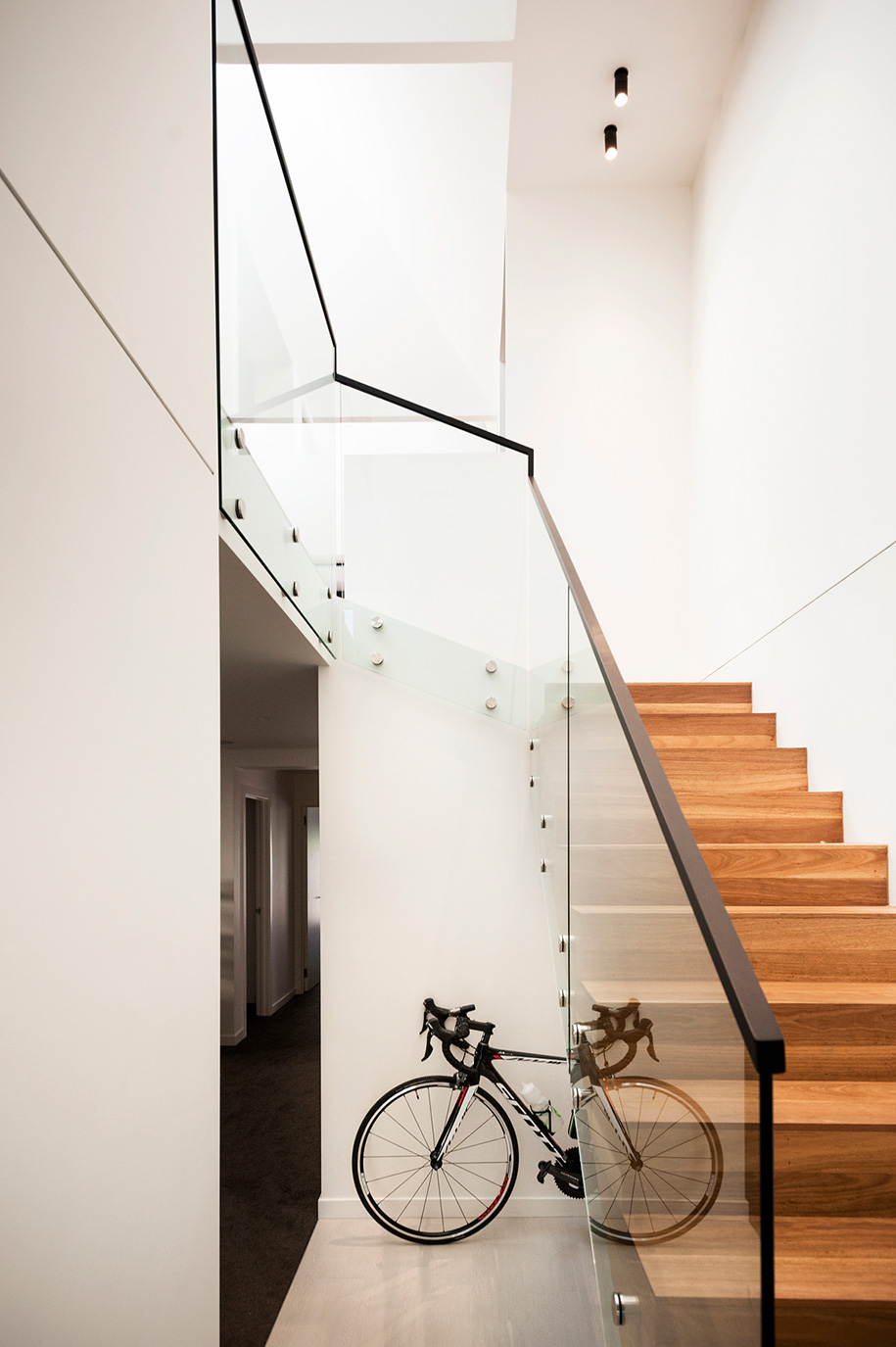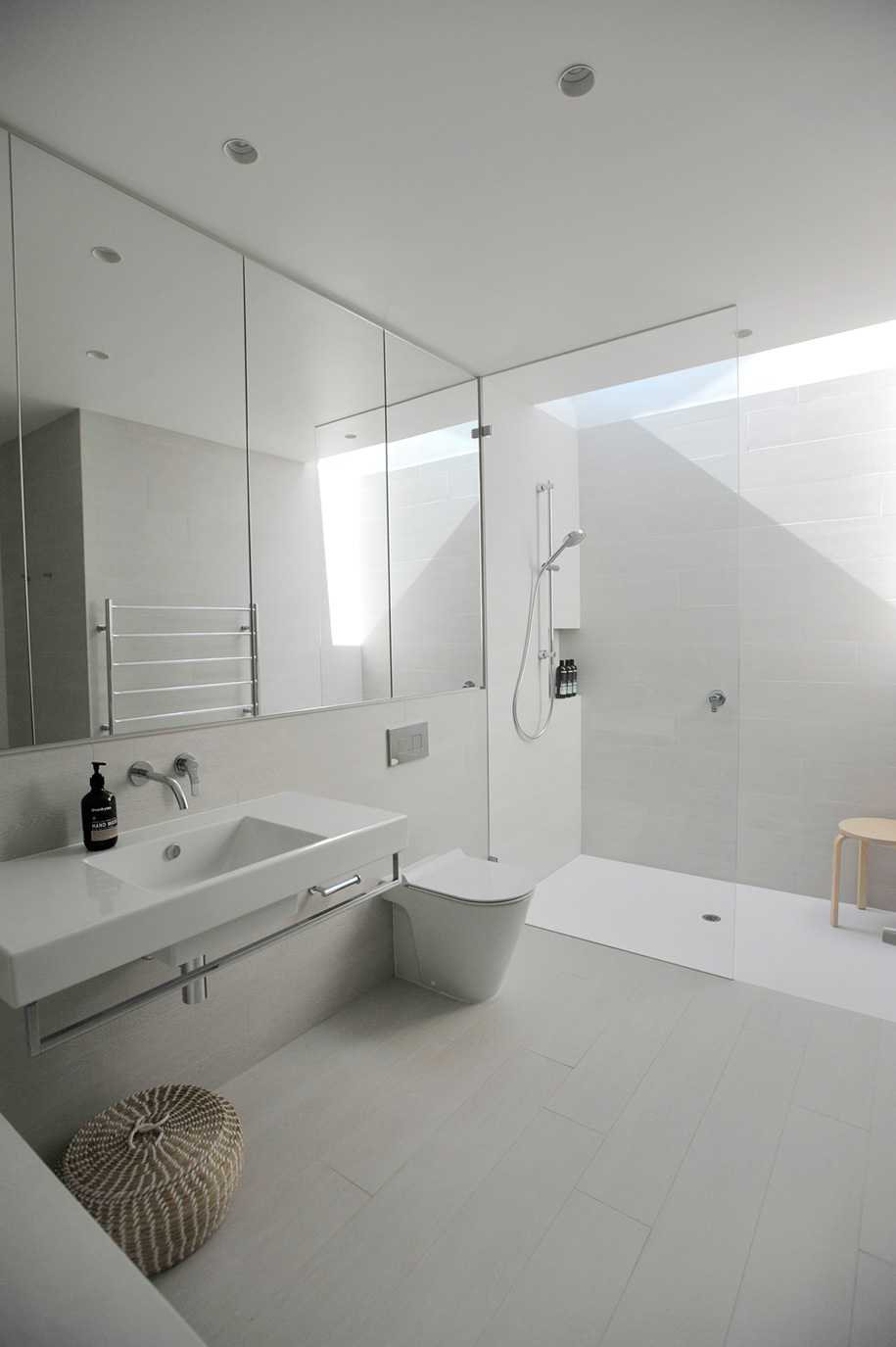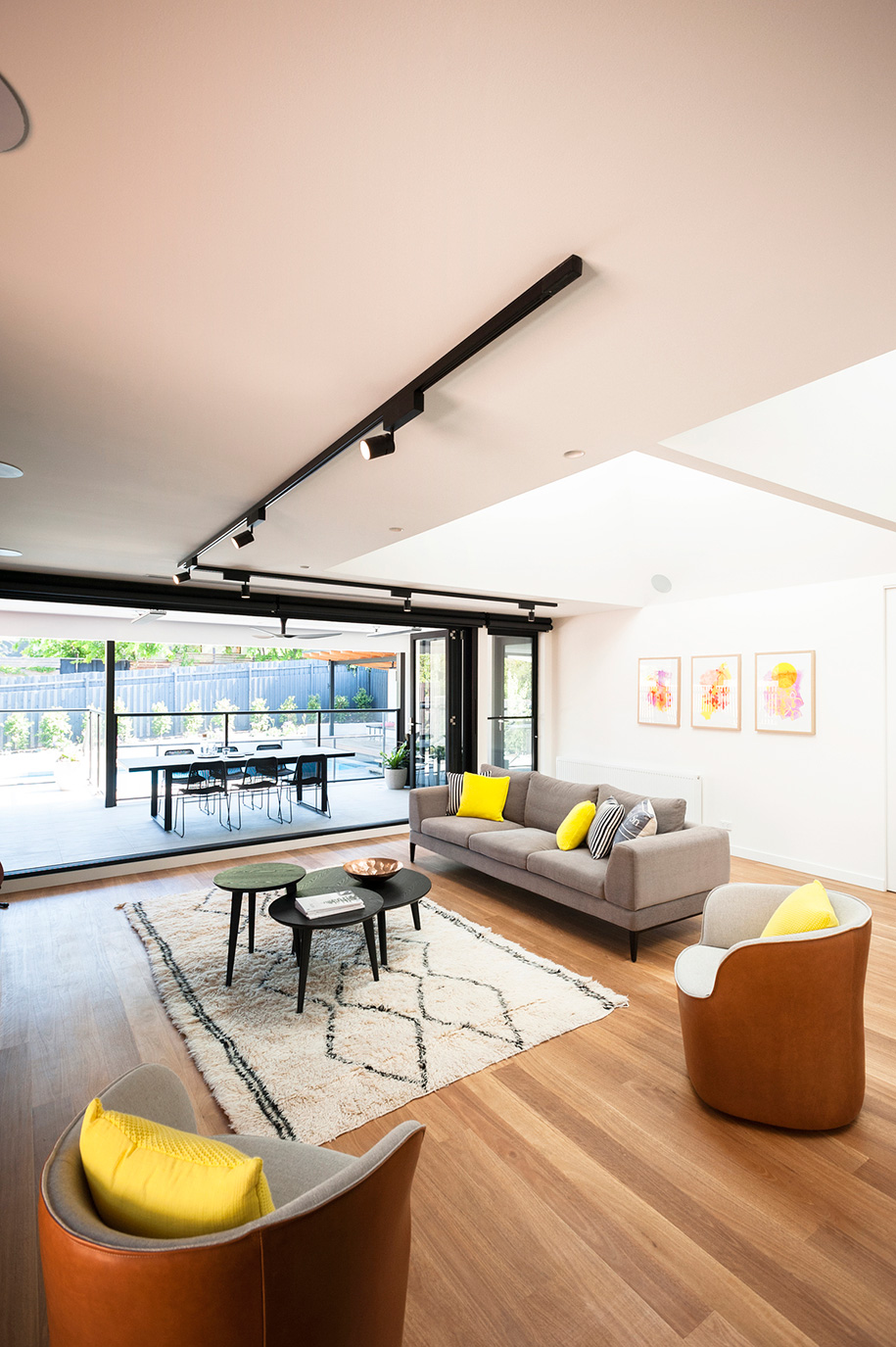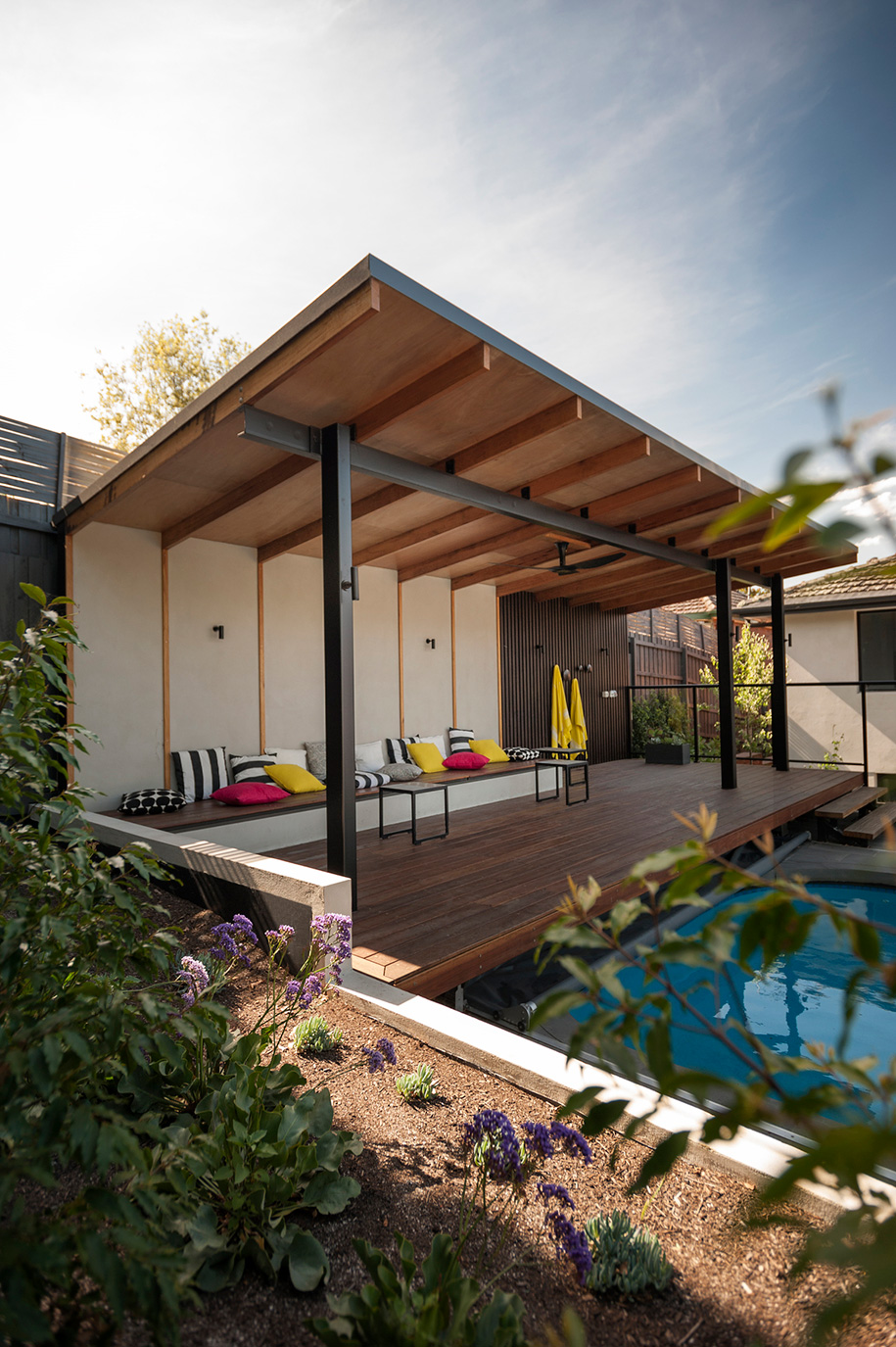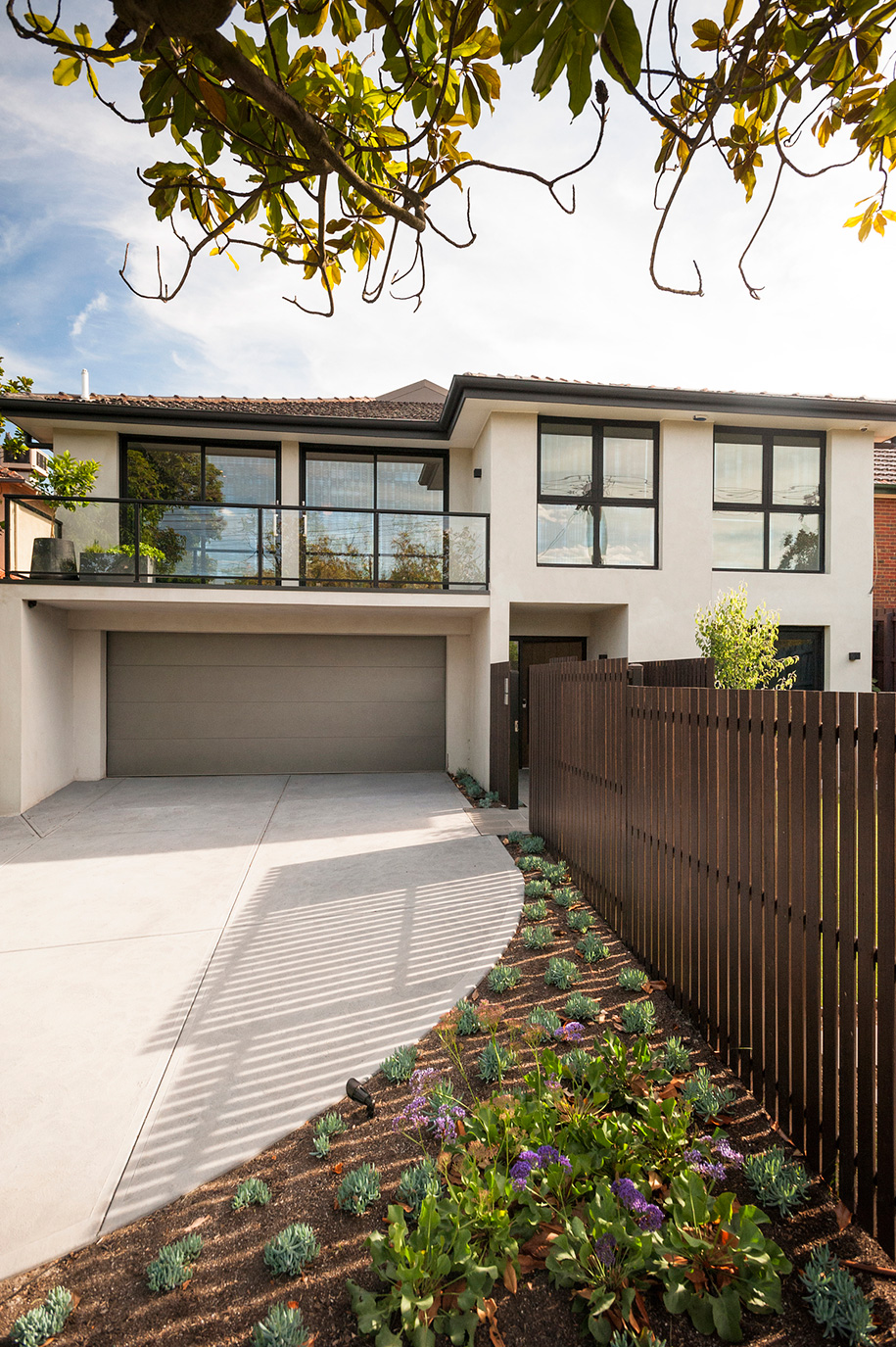 Tags: Home Architecture, House Architecture, inbetween architecture, Melbourne, residence, Residential Architecture
---