The celebrated interior architect Annu Bains is also the mother of restaurateur Ganeev Bains and together, celebrating their Indian heritage, they have pieced together the latest destination restaurant – ISH –  in one of Melbourne's finer culinary precincts, Gertrude Street in Fitzroy.
ISH is a modern Indian restaurant that effortlessly balances a tightrope between east and west, old and new – both in terms of culinary and interior design. Ganeev and his head chef, Sainyam Kapoor, bring a sophisticated edge to the Indian food palette we all know and love.
Annu took on the interior design. Having begun by studying art, design and interior architecture in both India and America, her career was kick-started by designing resort hotel rooms in India. Since then, she has gone on to complete work in residential, commercial and food and beverage spaces like ISH.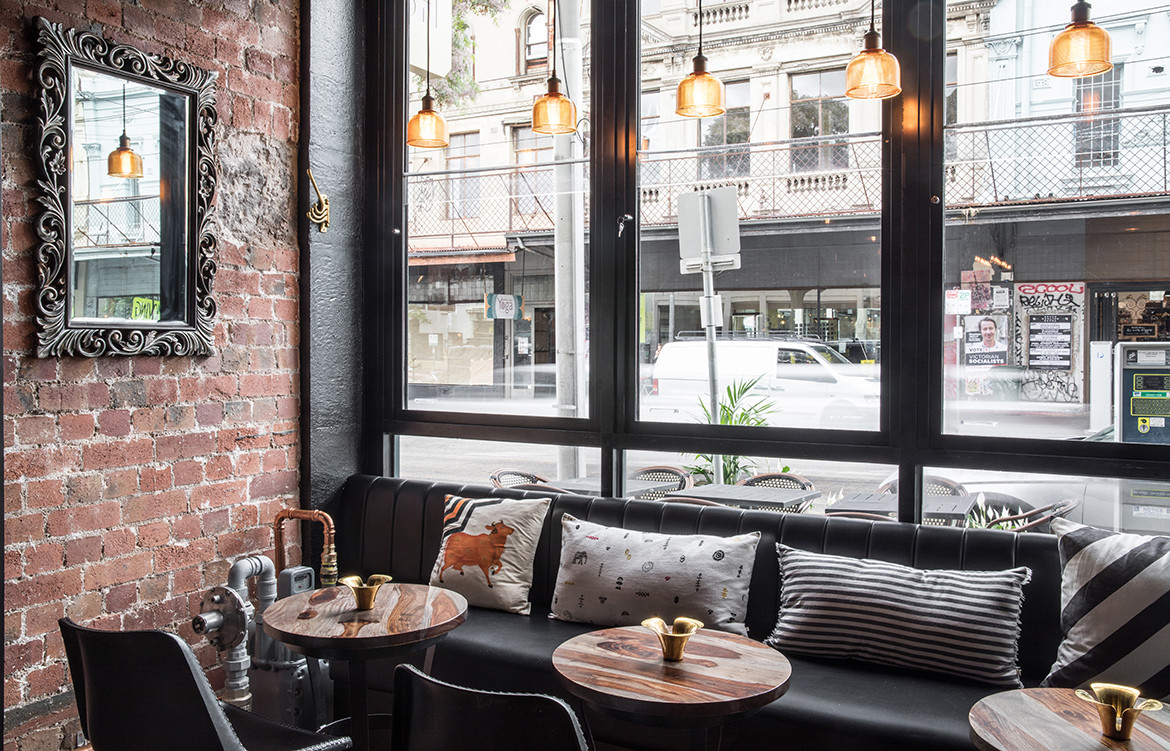 "Taking cues from the site's heritage status, the design for ISH reflects a traditional and modern sensibility with a nod to our Indian heritage," says Annu.
Upon entry guests are greeted with a dark and moody atmosphere, communicated through an exposed brick wall, custom black leather banquettes designed by Anna, tanned timber, and accents of brass. The brass is a reference to India's ancient heritage, yet modernised taking the form of bespoke decorative plates and light fittings.
The brass-striped bar is another custom design by Annu, made from stained oak veneer. It works well spatially with the large communal table it diagonally faces, and the black and white-striped pews.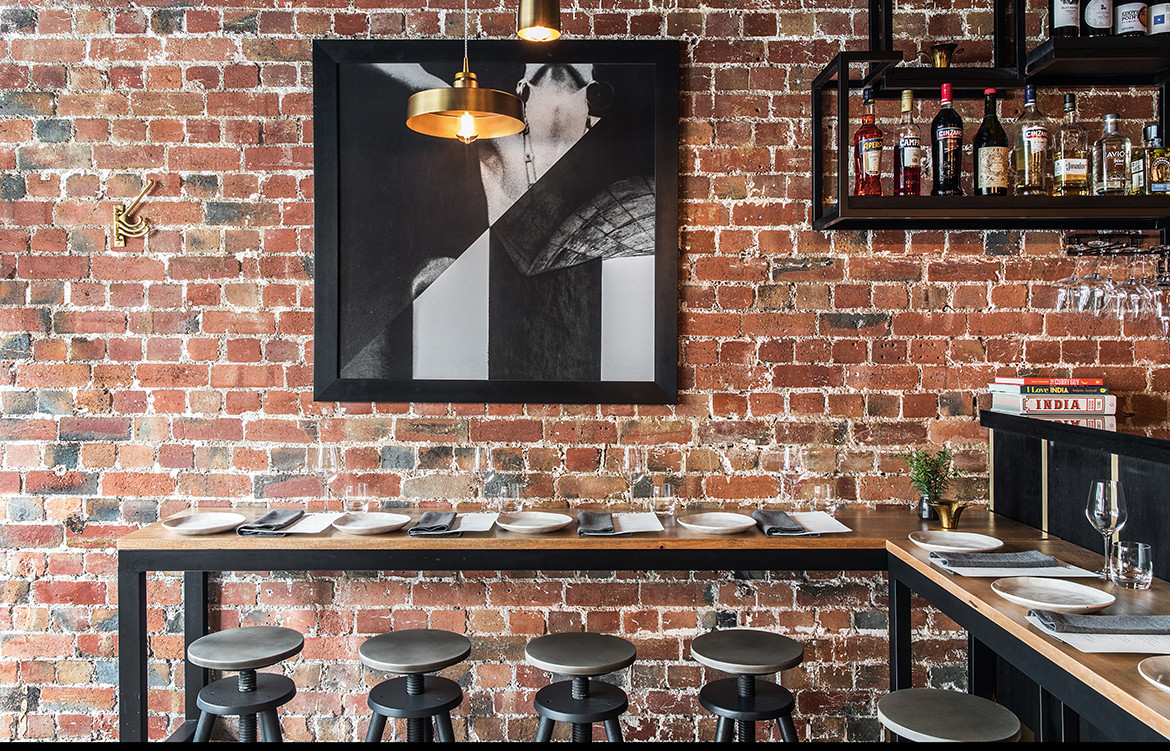 Split across two floors, upstairs ISH takes on a slightly lighter aesthetic with white walls to counterbalance dark timber flooring. The leather banquettes are repeated, lining the walls and complemented by an eclectic mix of leather, timber and brass chairs and circular and rectangular tables.
Along the walls upstairs and down is a unique selection of artworks. Some were created in collaboration with Melbourne's famed design studio, Studio Round, others are pieces from Annu's personal archives. "In the upper hallway, small framed illustrations and painting depict traditional Indian fables, while monochromatic prints were made from original photos showing vignettes of Indian life I captured in India while scouting locations for a documentary," she says.
Photography by Rhiannon Taylor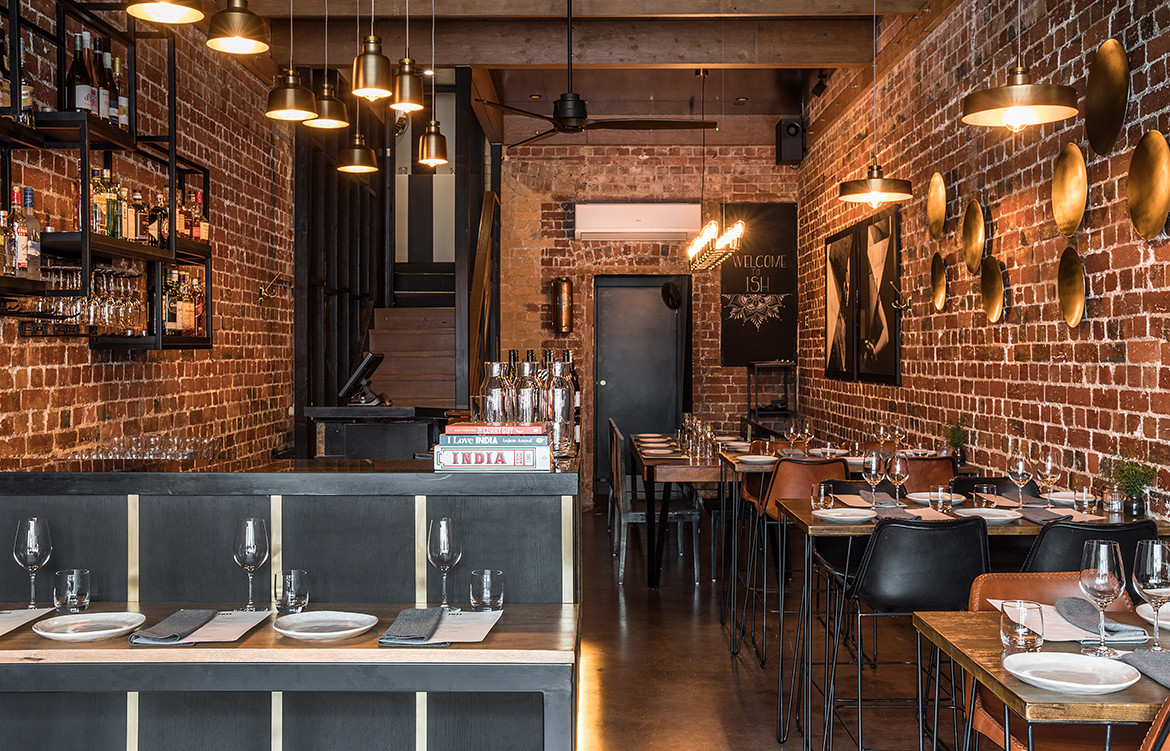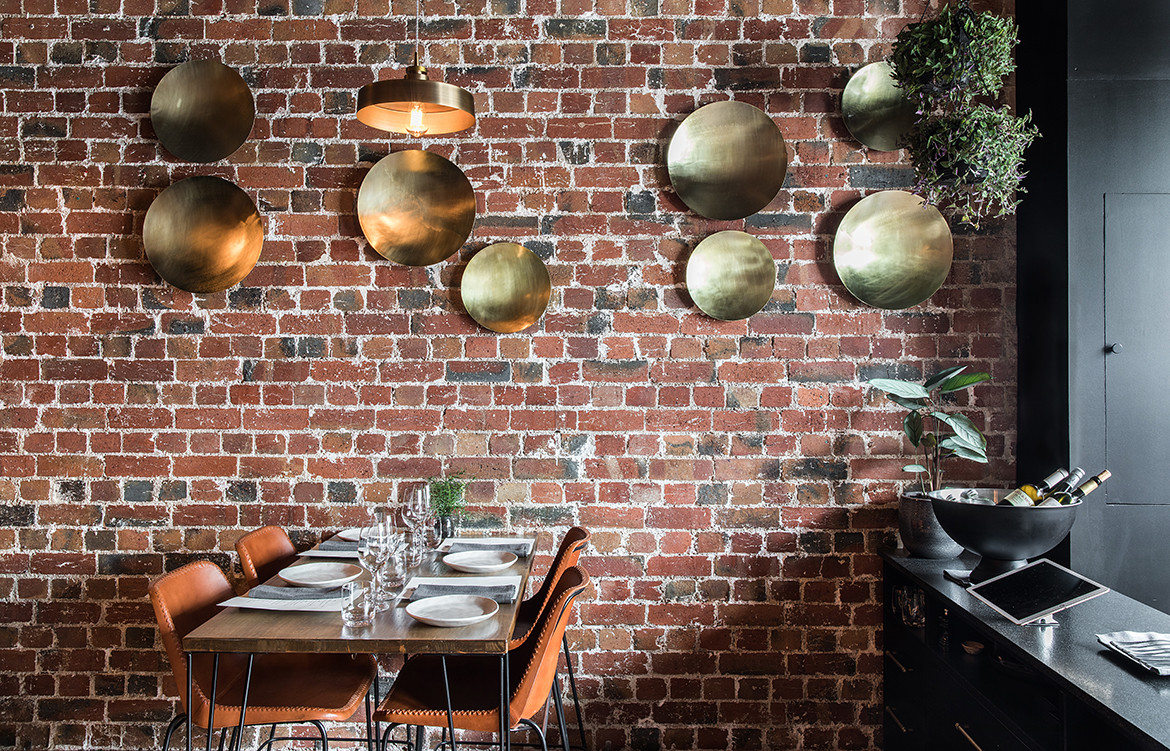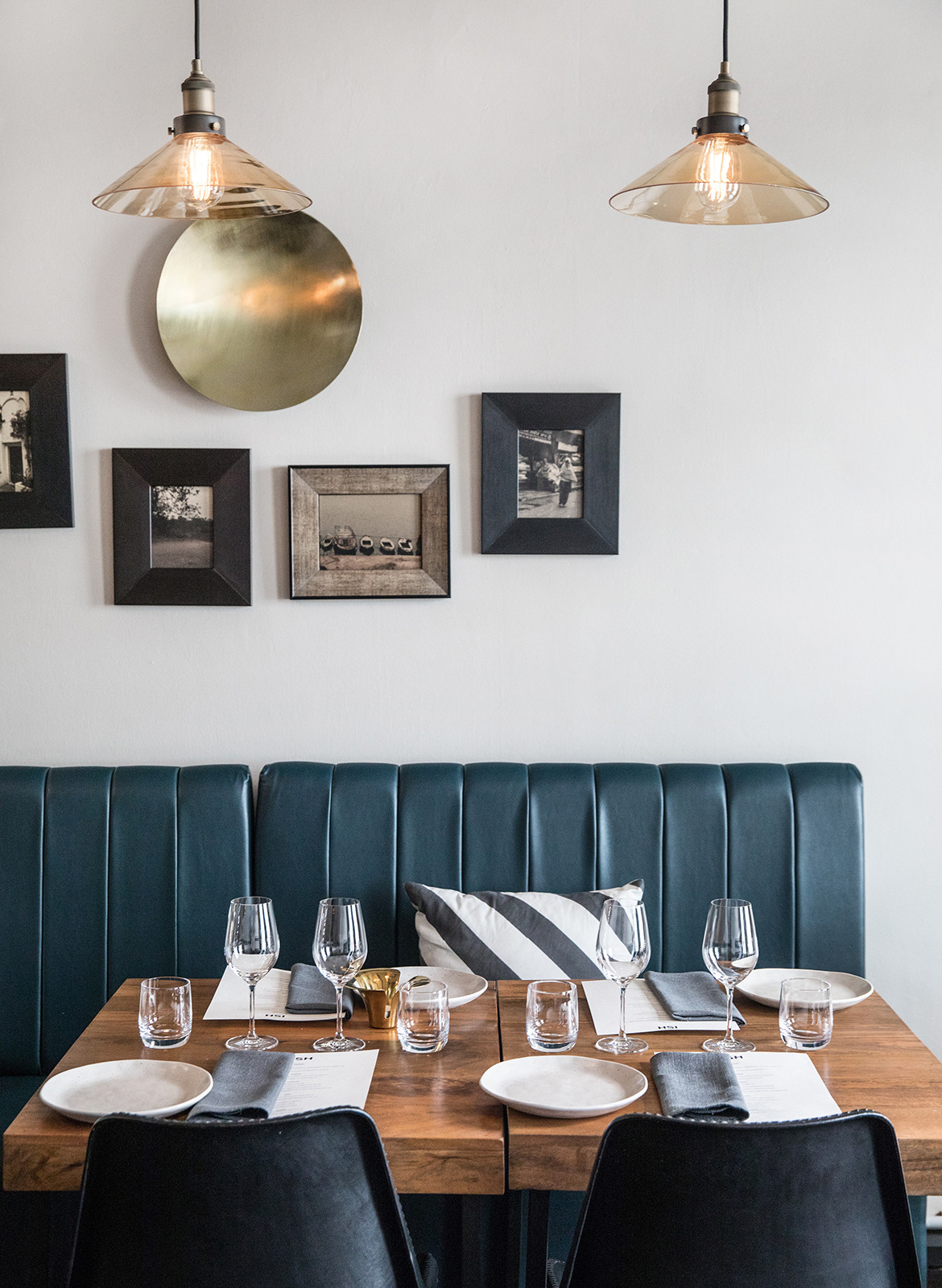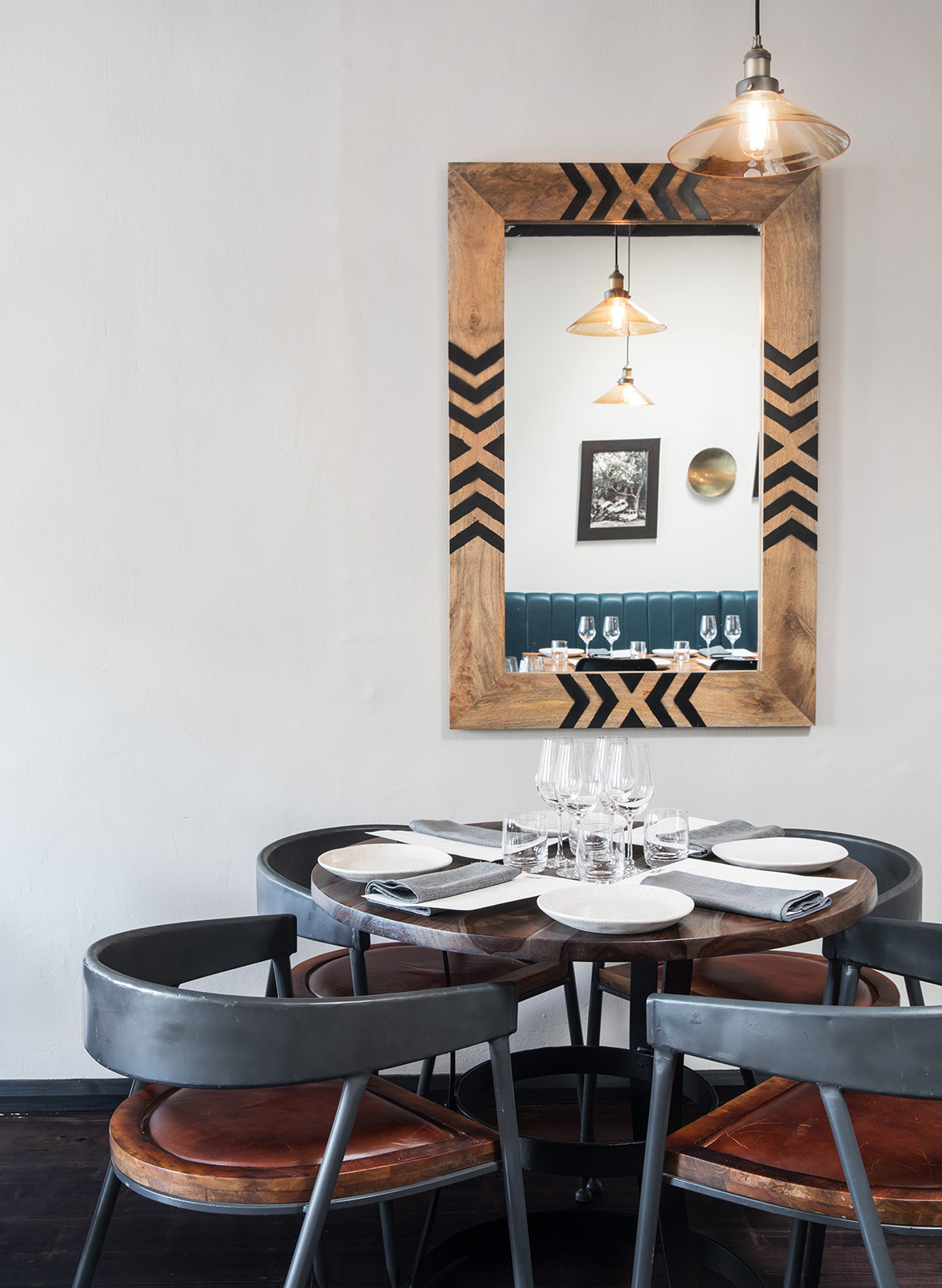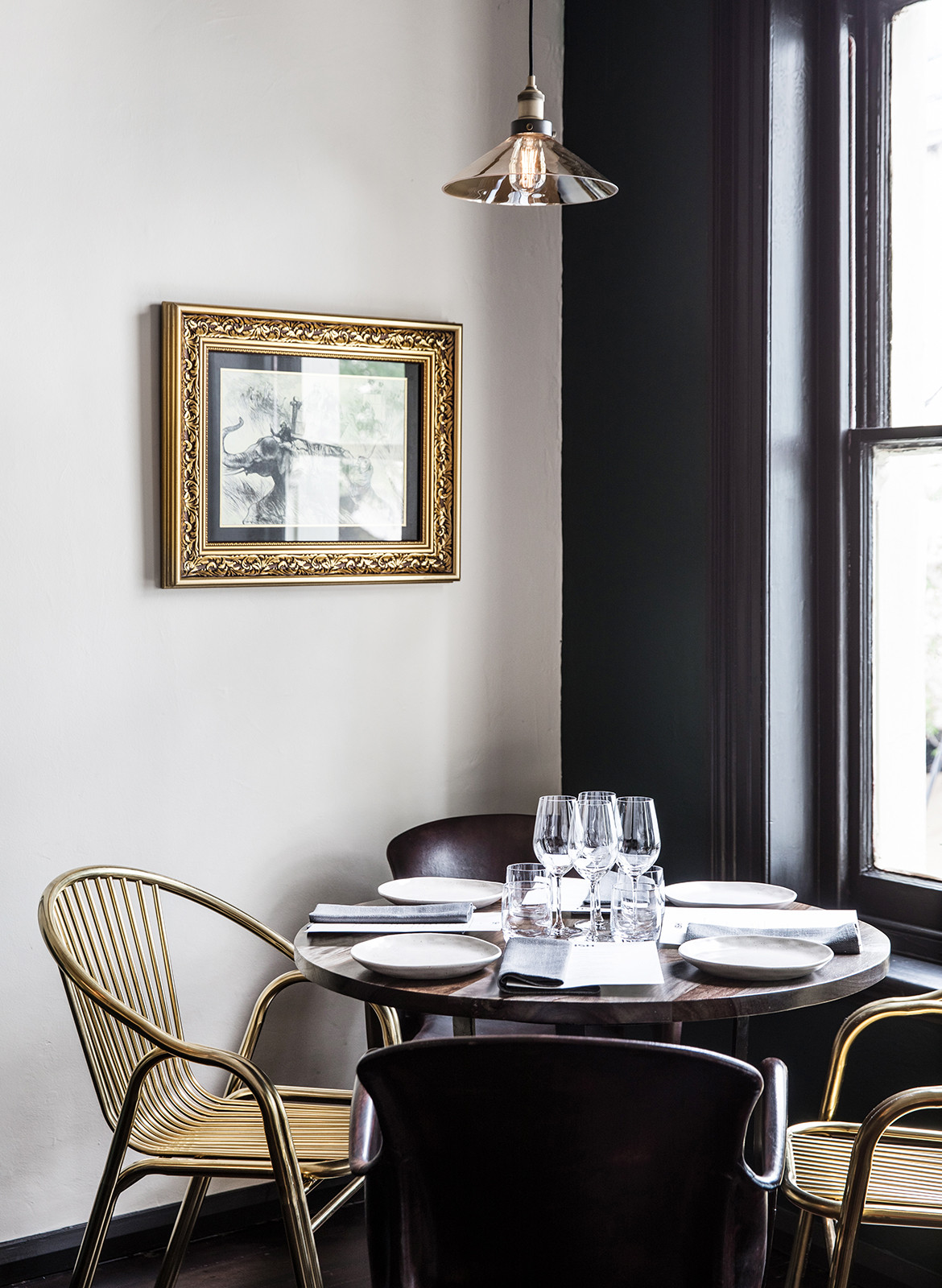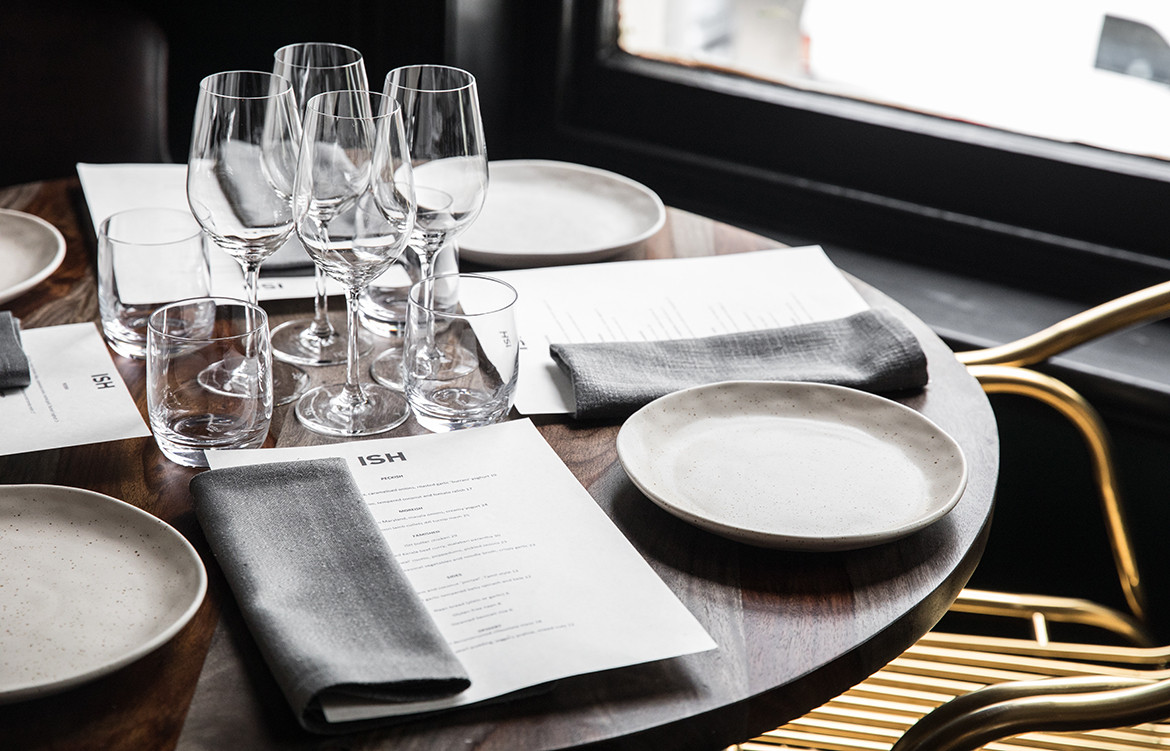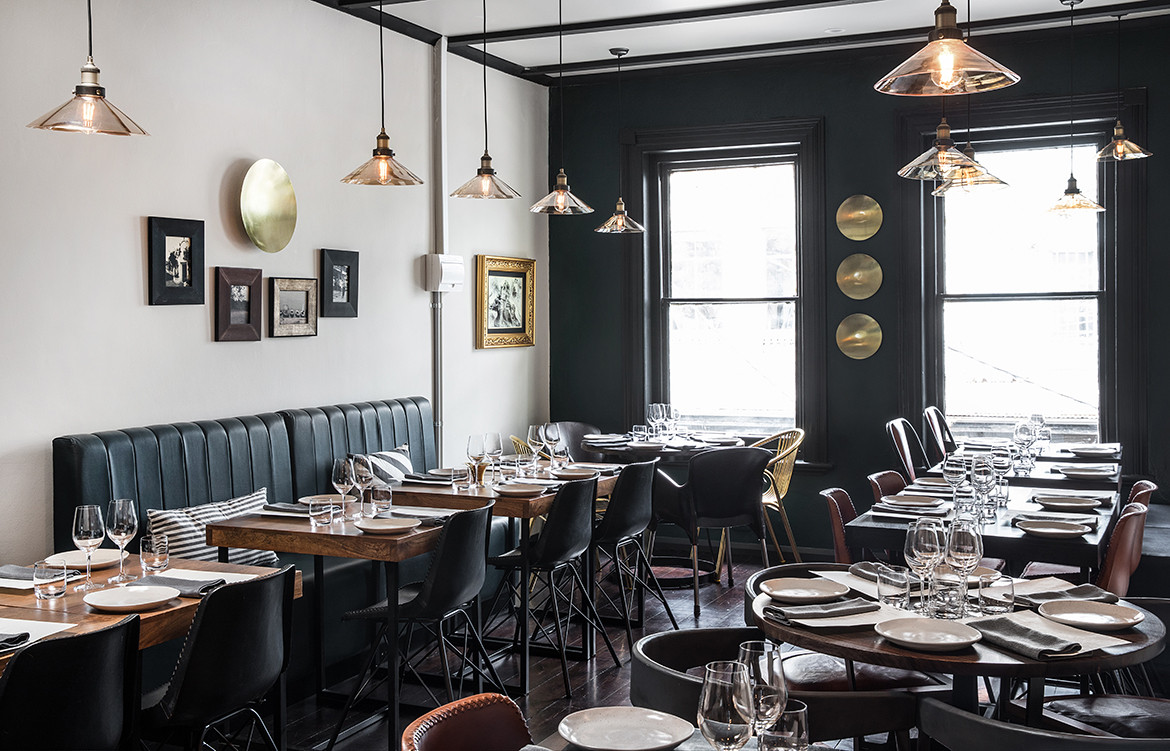 We think you might also like Piccolina Gelato Store by Hecker Guthrie 
Tags: Annu Bains, Architecture, brass, Custom Furniture, Ganeev Bains, Gertrude Street, Hospitality Design, Indian, Interior Architecture, leather, Melbourne, Modern Indian, restaurant design, Rhiannon Taylor, timber
---