The Kirribilli Bungalow presents an intriguing blend of 1886 architecture and innovative design. Under the guidance of architects Howard Tanner (a Habitus House of the Year judge), Sidney Rofe, and Mary Dewar, the home has been subtly reconfigured to usher in a sense of spaciousness, suffused with soft light, courtesy of distinctive timber-framed roof lanterns.
The original intention was to expand the existing bungalow, offering more generous spaces while respecting the property's heritage setting. The architects' response is a tactful transformation, that expands the house into the garden. This allowed for a more harmonious connection between the interior spaces. The planning draws inspiration from the existing built form to create dramatic, pitched ceilings with an expressive structure.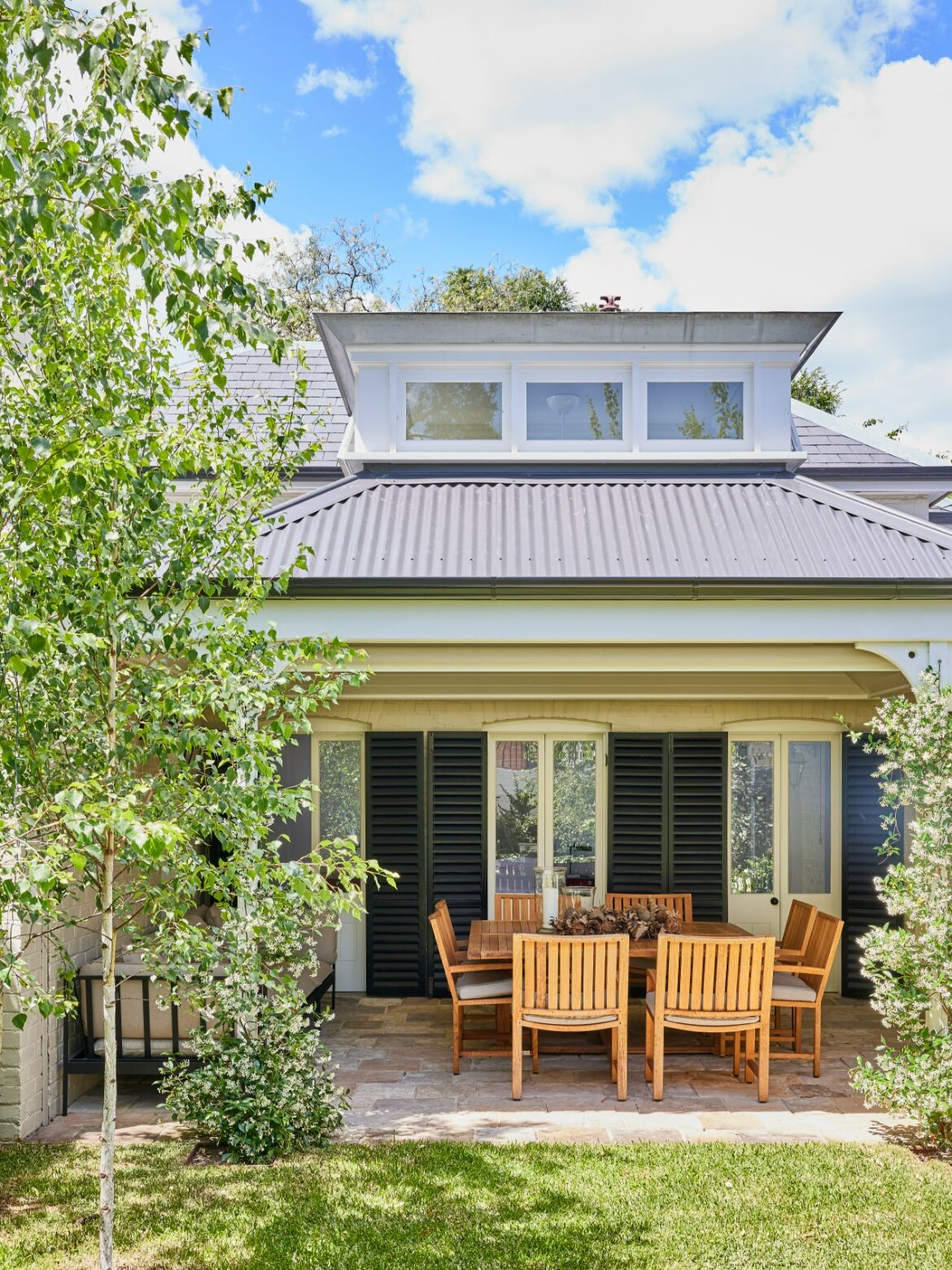 An understated yet effective aspect of this project is the architectural sleight of hand — while creating a physical extension, it also aesthetically blends the inside with the outside, forming a cohesive design language that dances between traditional and contemporary.
This seamless blending of spaces is not the only successful union in the project. A careful selection of materials and finishes is a response to the history. Welsh slate, sandstone paving, and bagged brick dress the exterior, lending a sympathetic language to its 1886 frontage. Internally, it's a story of detailed craftsmanship and material harmony. Blackbutt joinery, black marble floor tiles with silver rose limestone, Japanese Inax wall tiles, and mahogany-hued timber flooring – all come together in a delicate dance of tones and textures.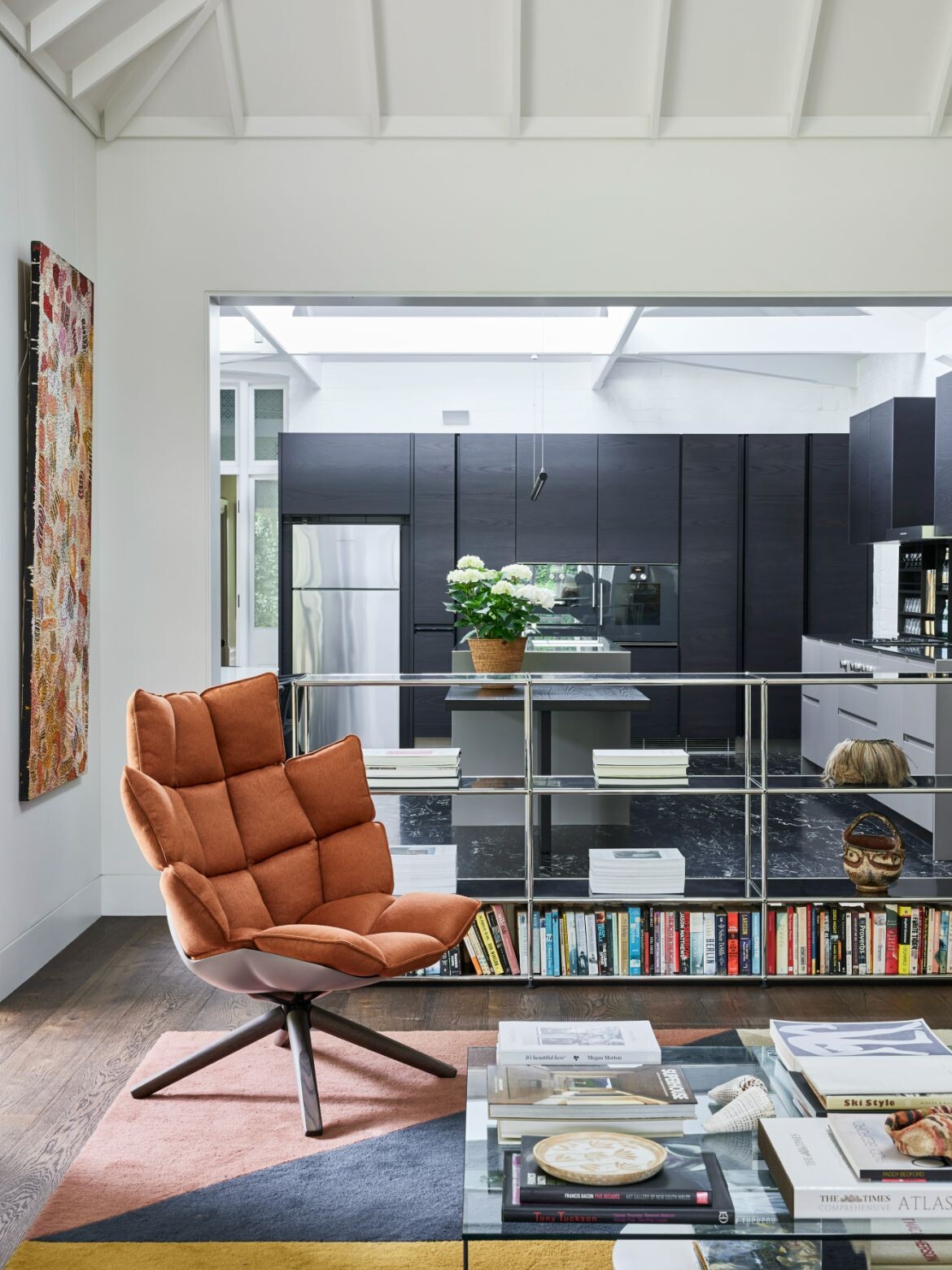 The distinct roof lanterns draw in ambient light and offer natural ventilation all year round. These skylights not only help maintain a comfortable indoor environment but also play a pivotal role in establishing the airy, inviting ambience of the interior.
The kitchen is defined by its dark depth. Distinctive black cabinetry is modernised with a wafer-thin stainless steel countertop. Positioned underneath the pitch of the roof, this all-important room in the house feels spacious and bright, despite the moody kitchen colour palette. A single linear light over the counter speaks to the contemporary tone without feeling out of place, grounded with the stone floor.
Elsewhere furniture is used to delineate, a USM low-line book shelf separates the kitchen and living zones, while allowing a flourish of personality to shine through.
Kirribilli Bungalow shows that a house, irrespective of its age, can embrace change while honouring the past.
Project details
Traditional Custodians – Cammeraygal people
Architecture – A collaboration between Sidney Rofe, Studio Dewar and Howard Tanner
Builder – Boon Building
Photography – Pablo Veiga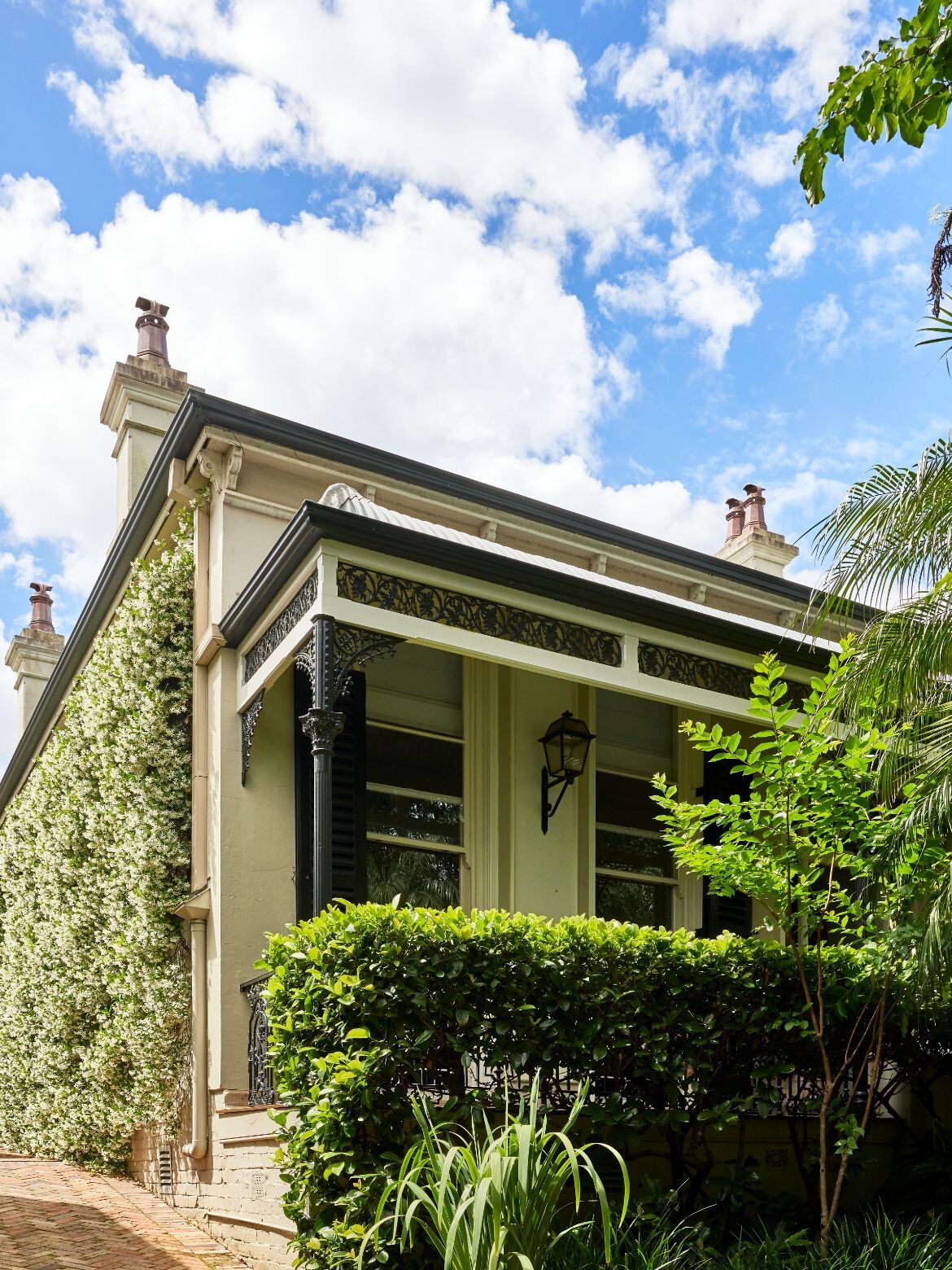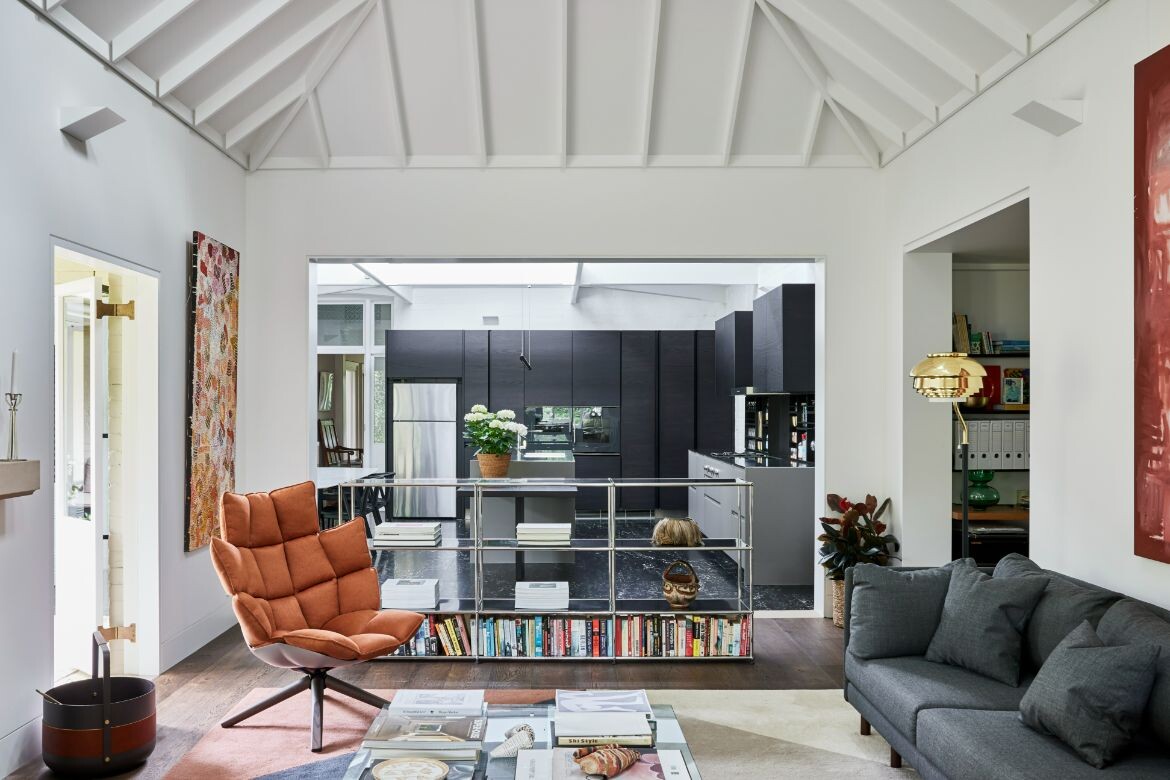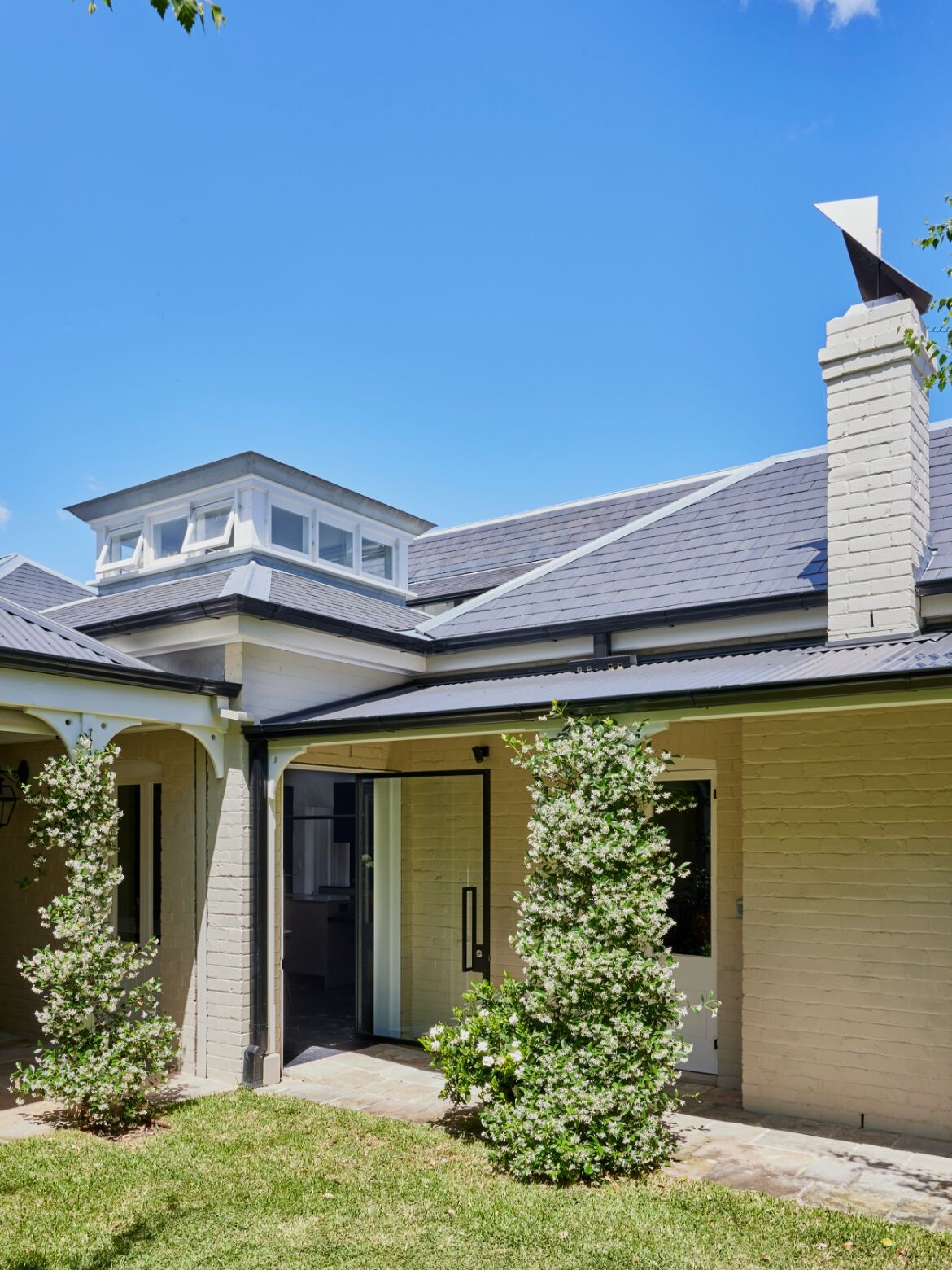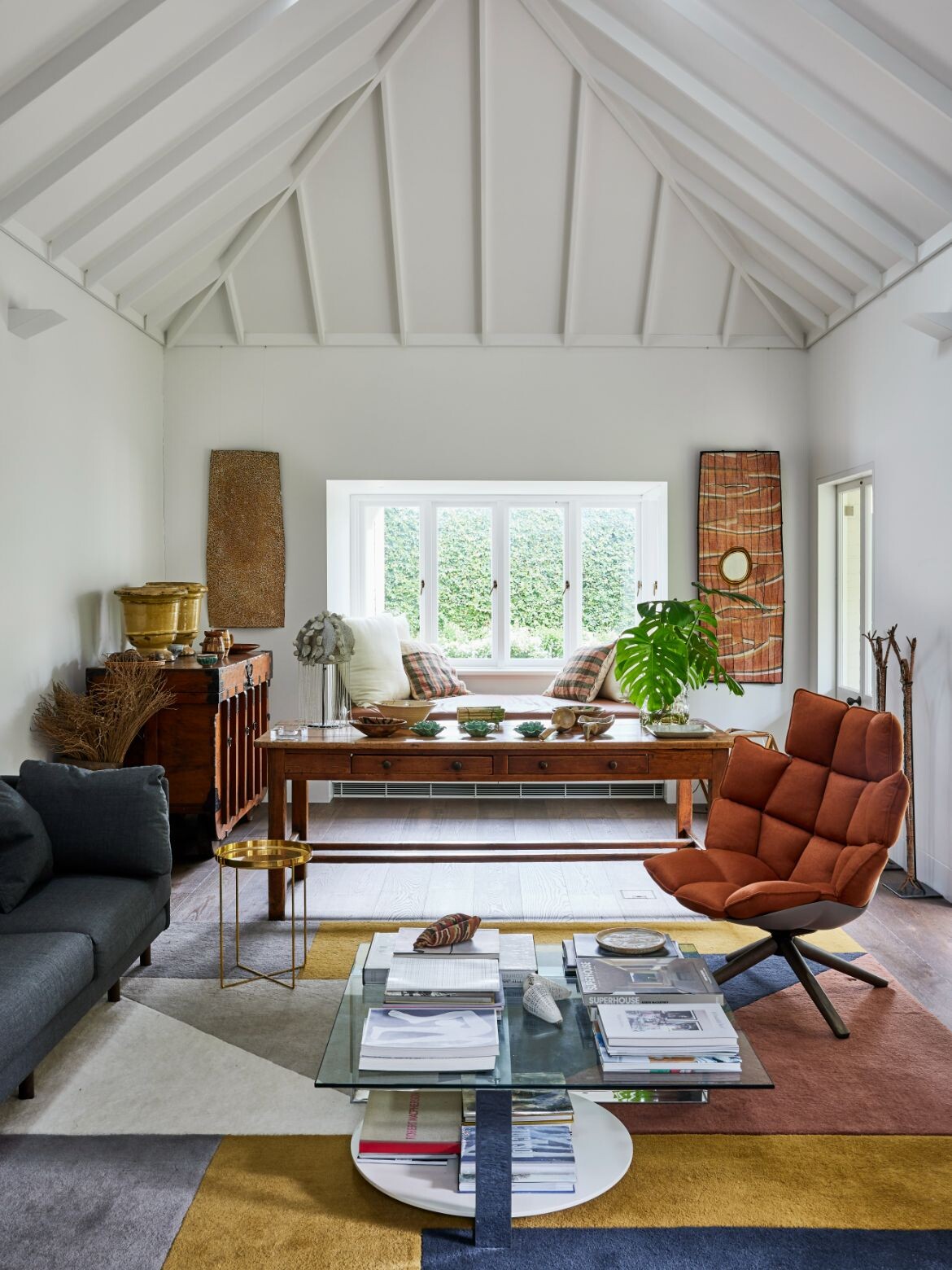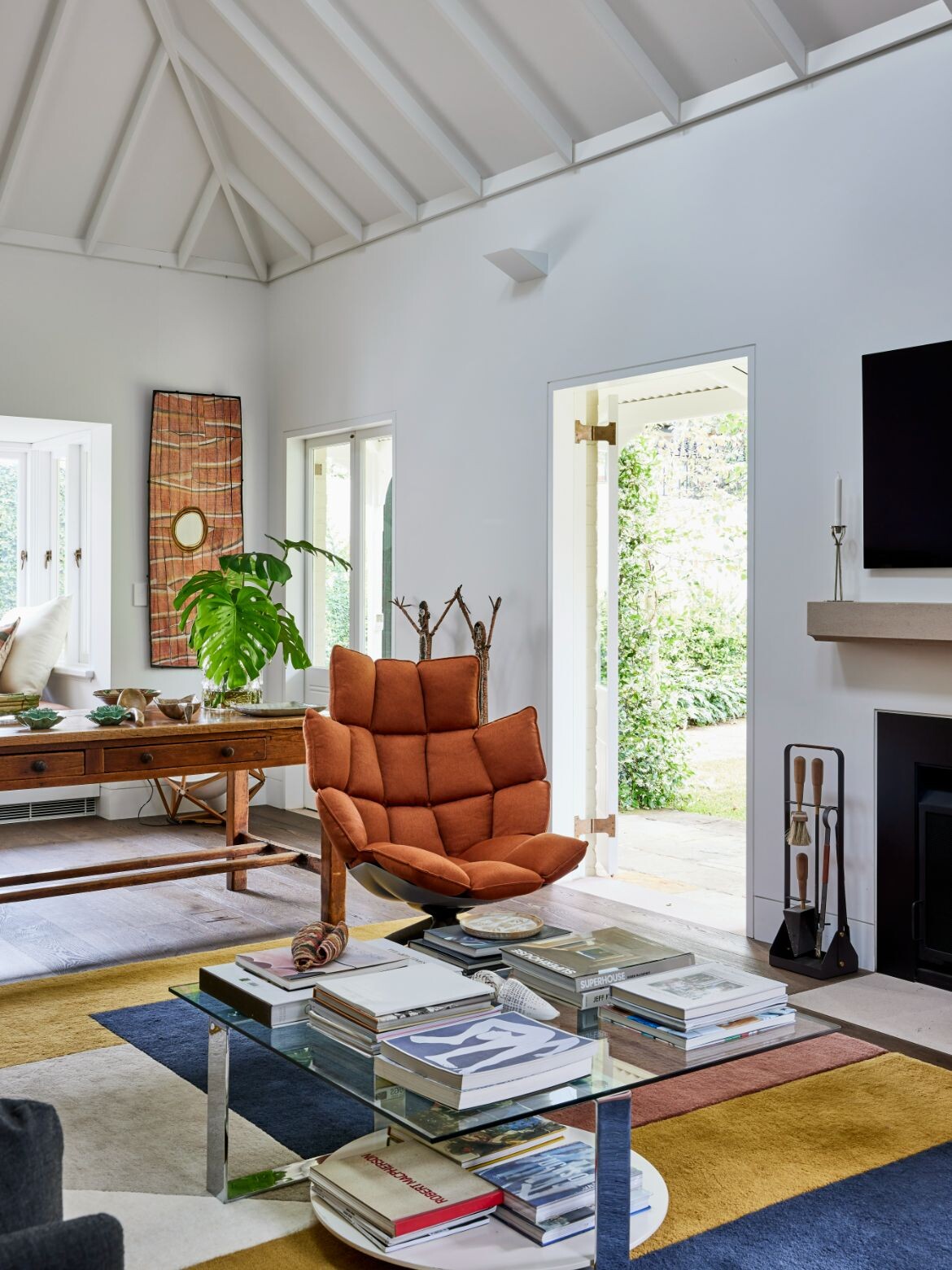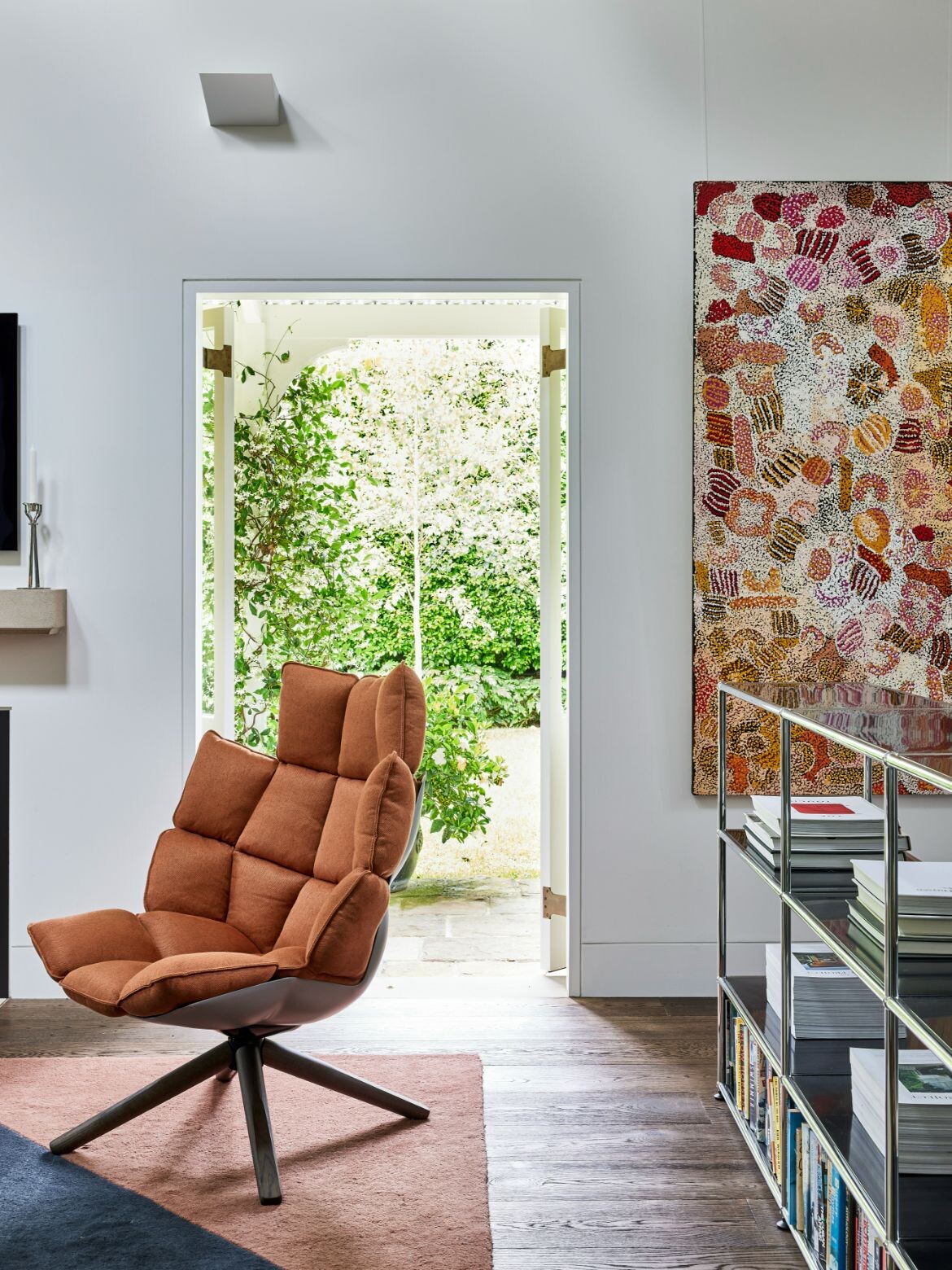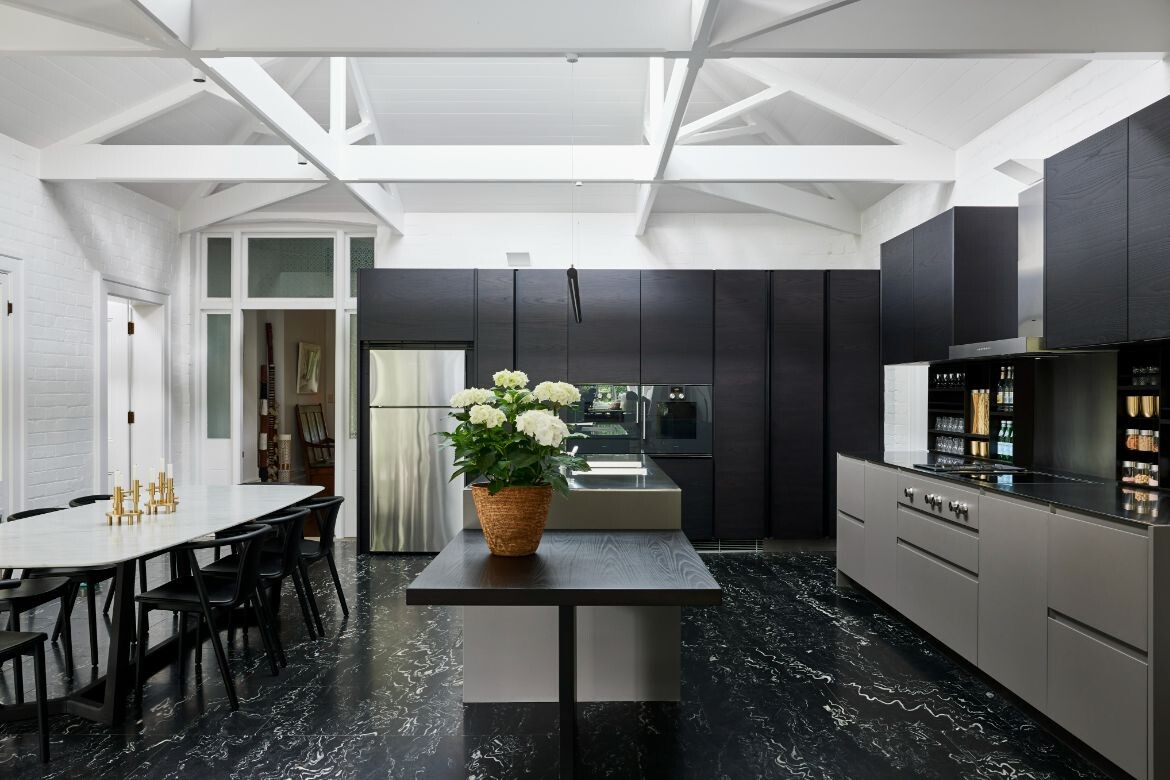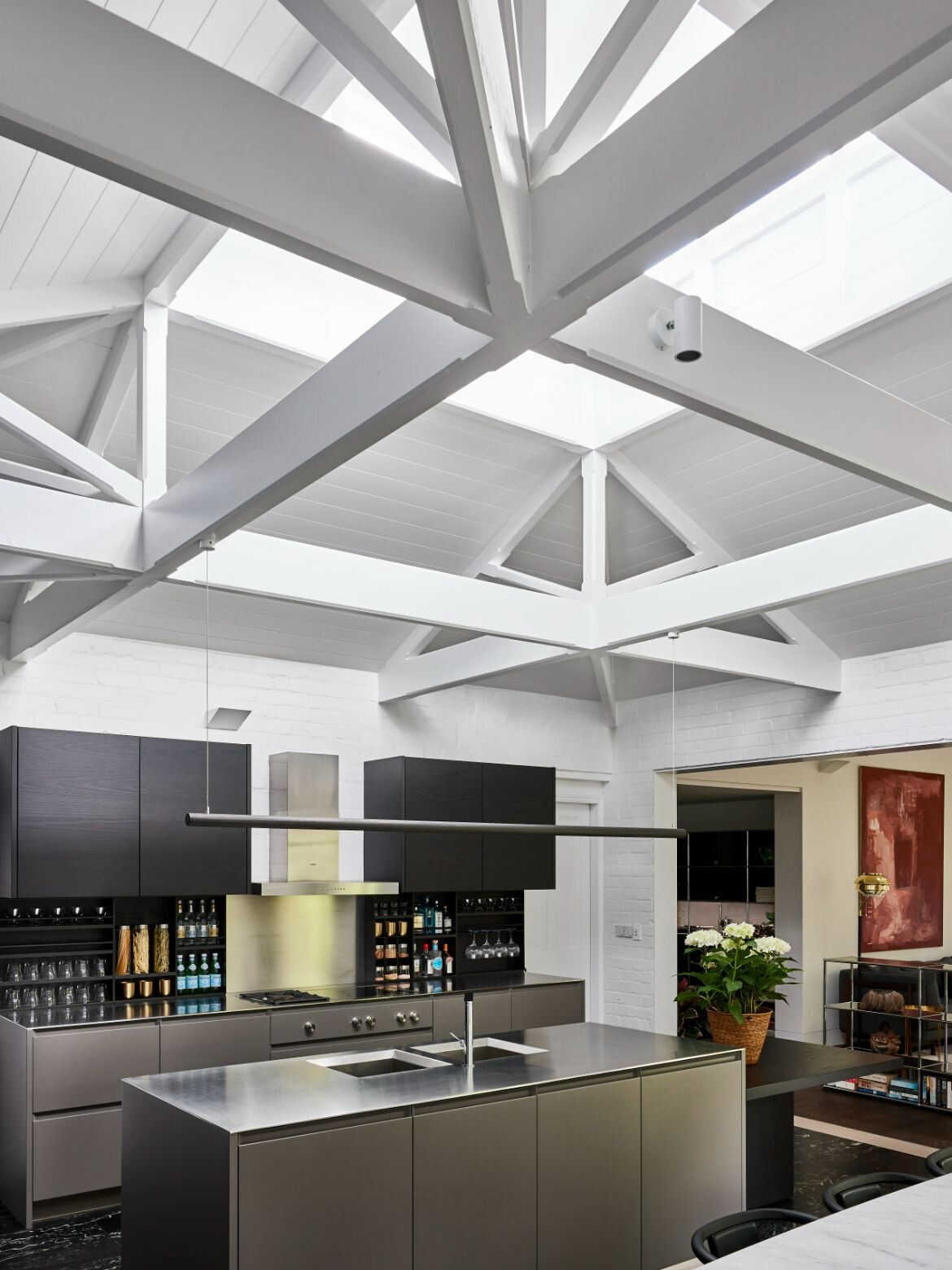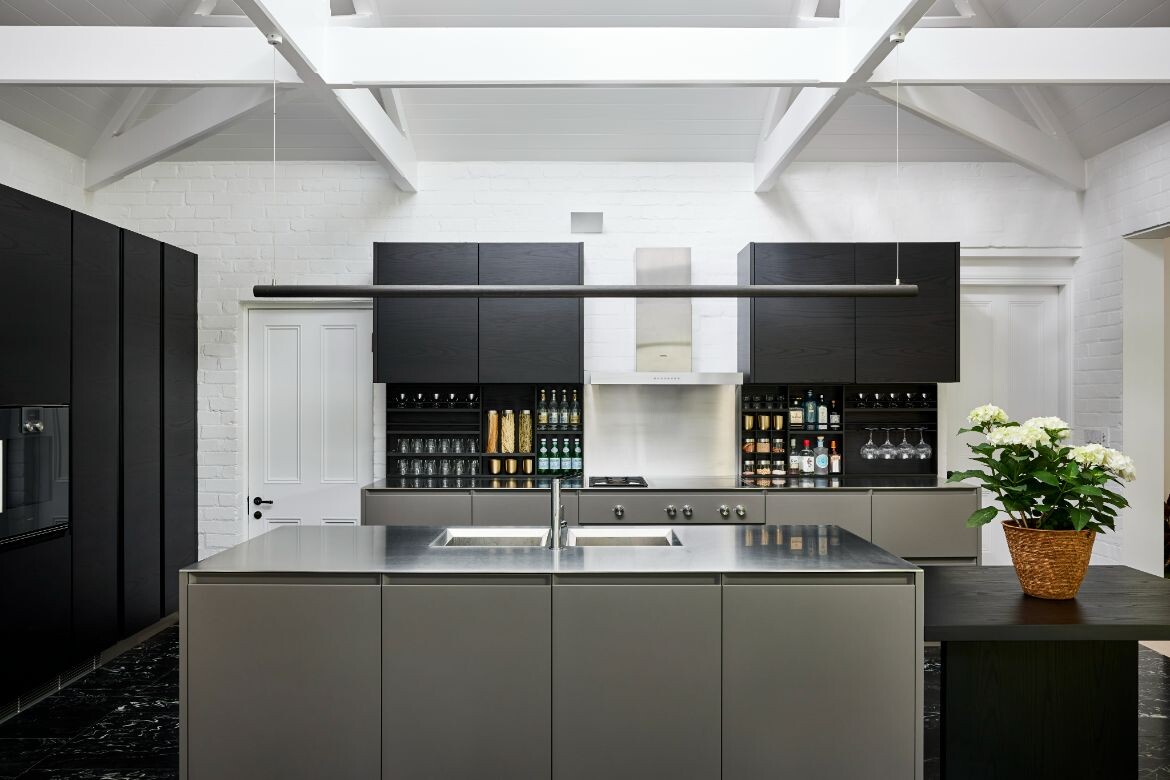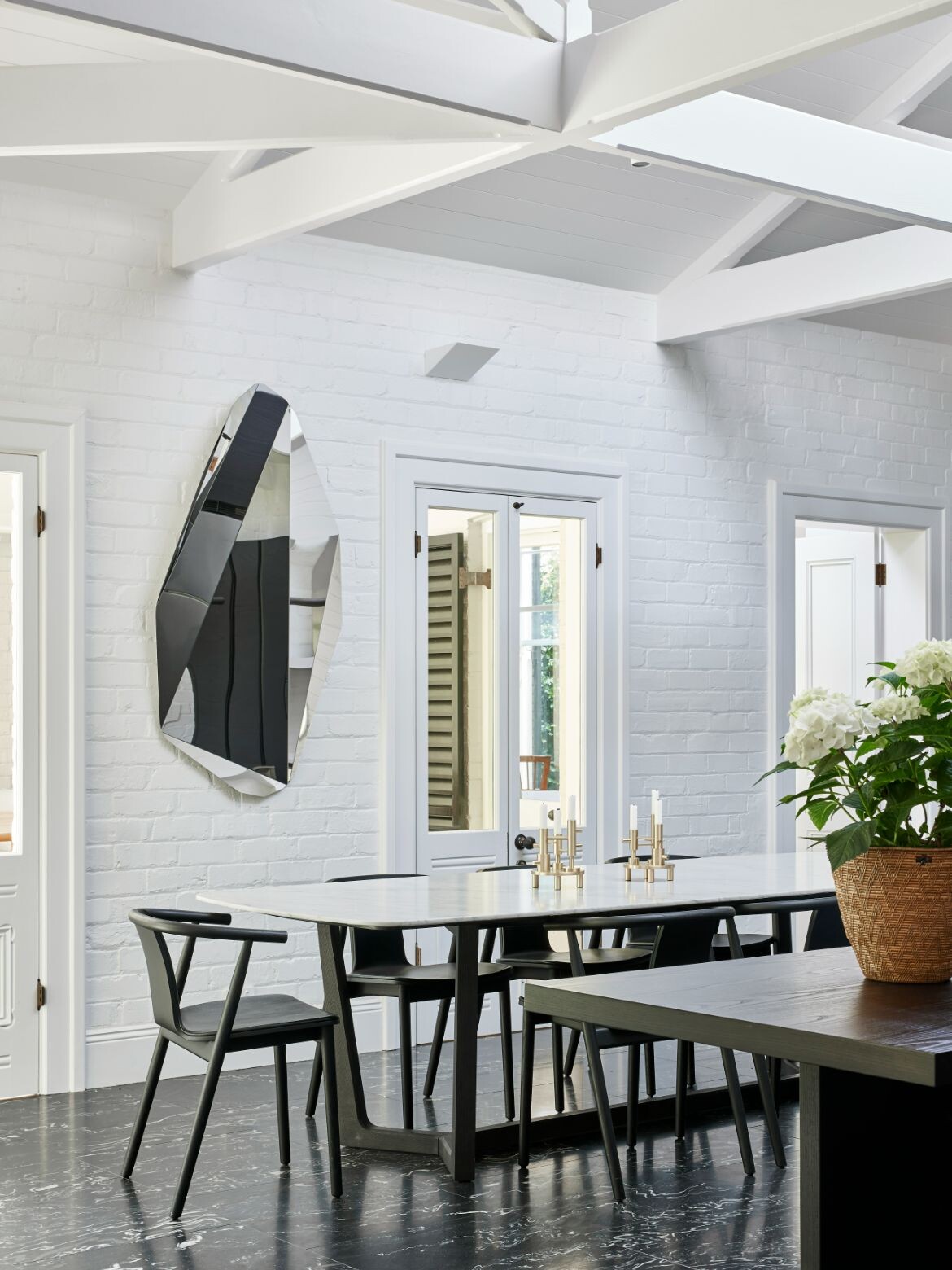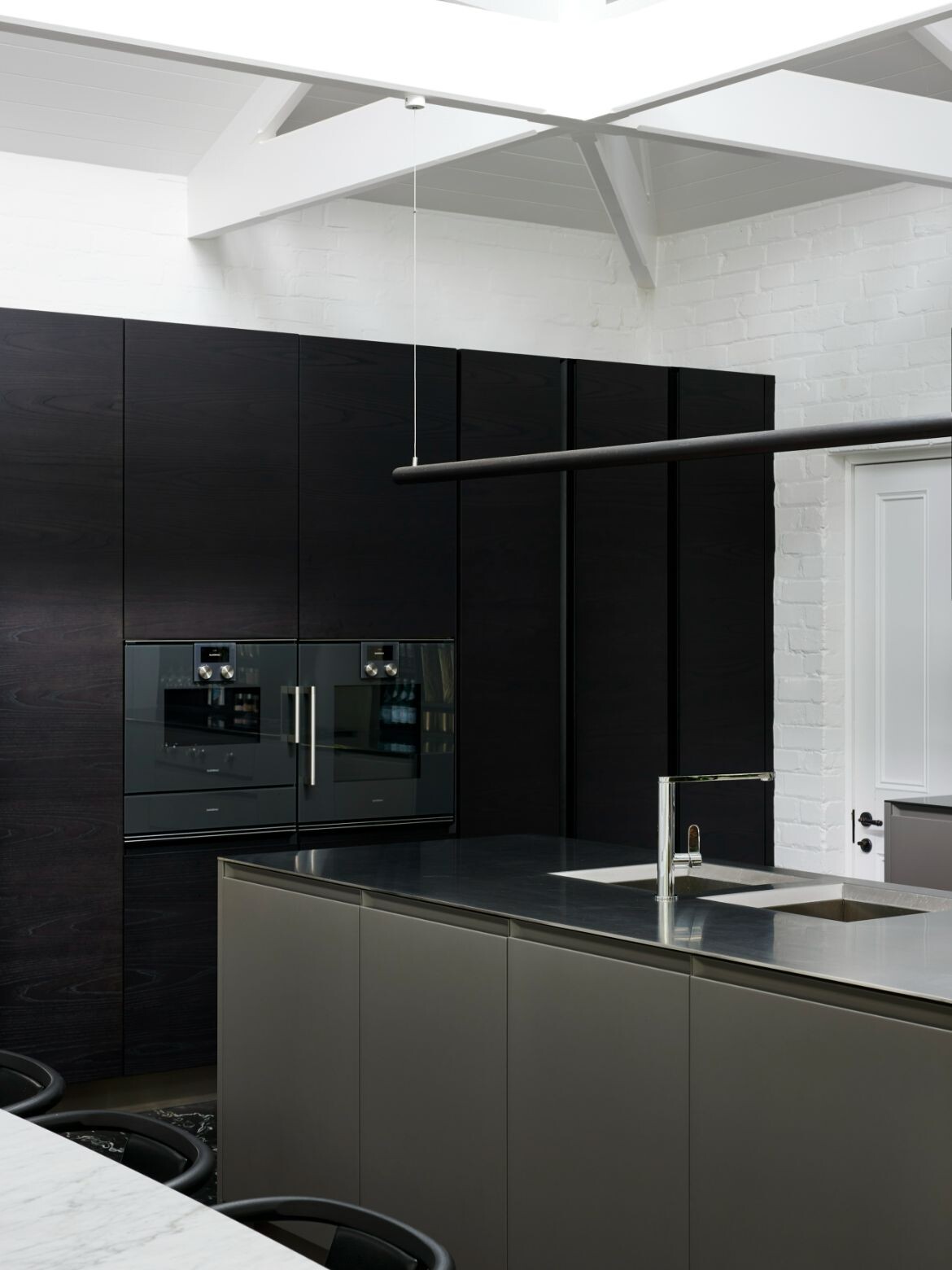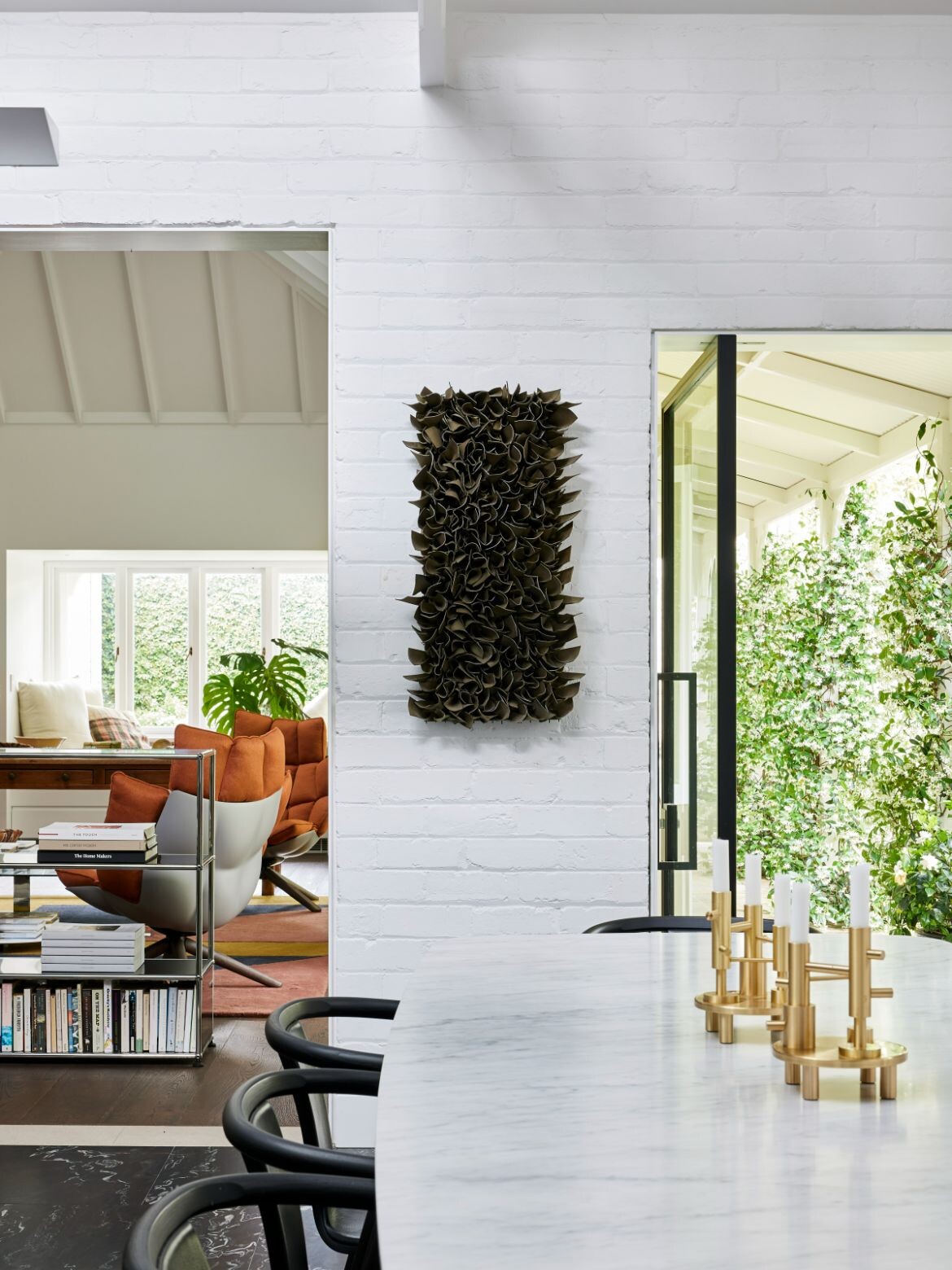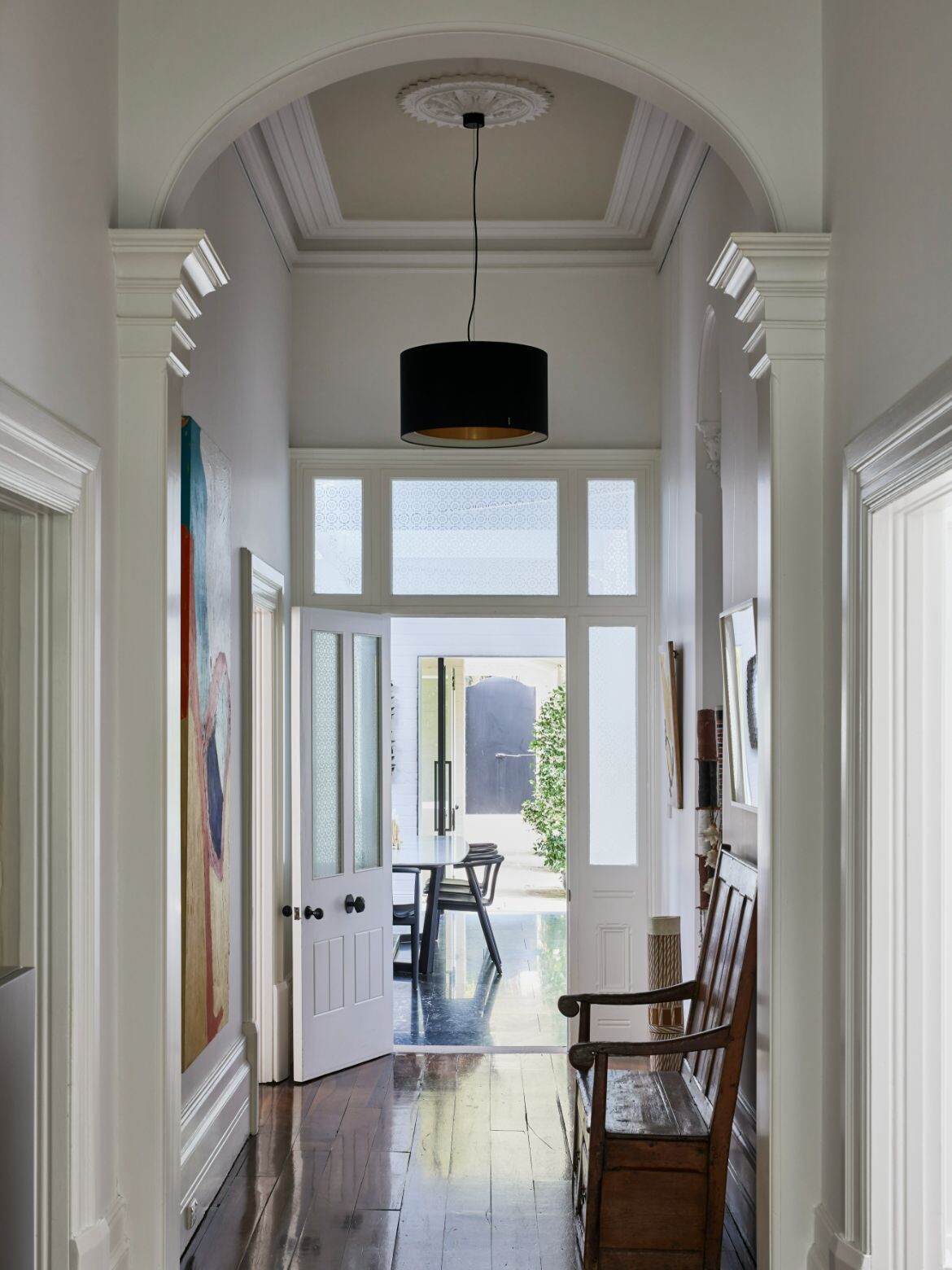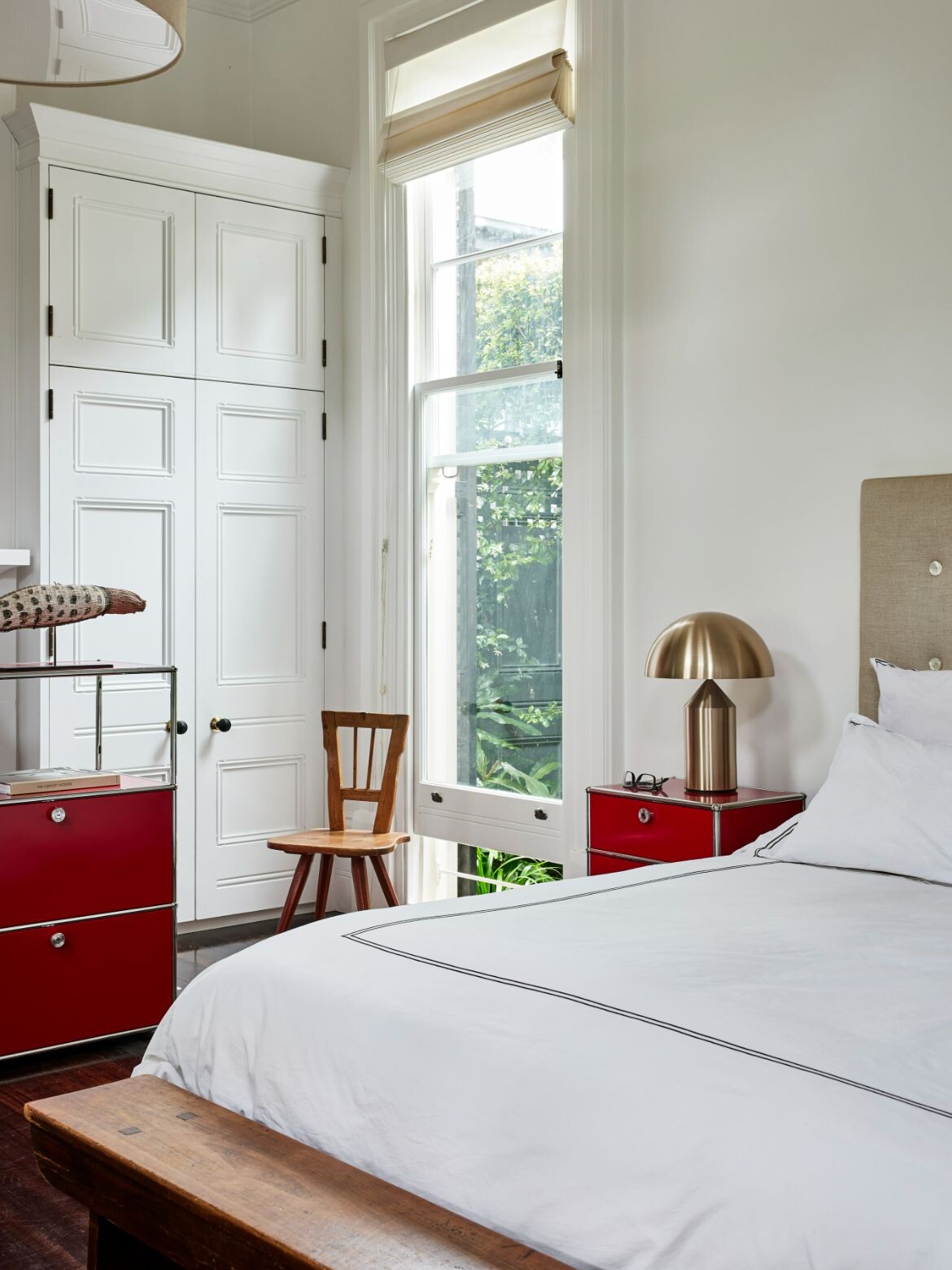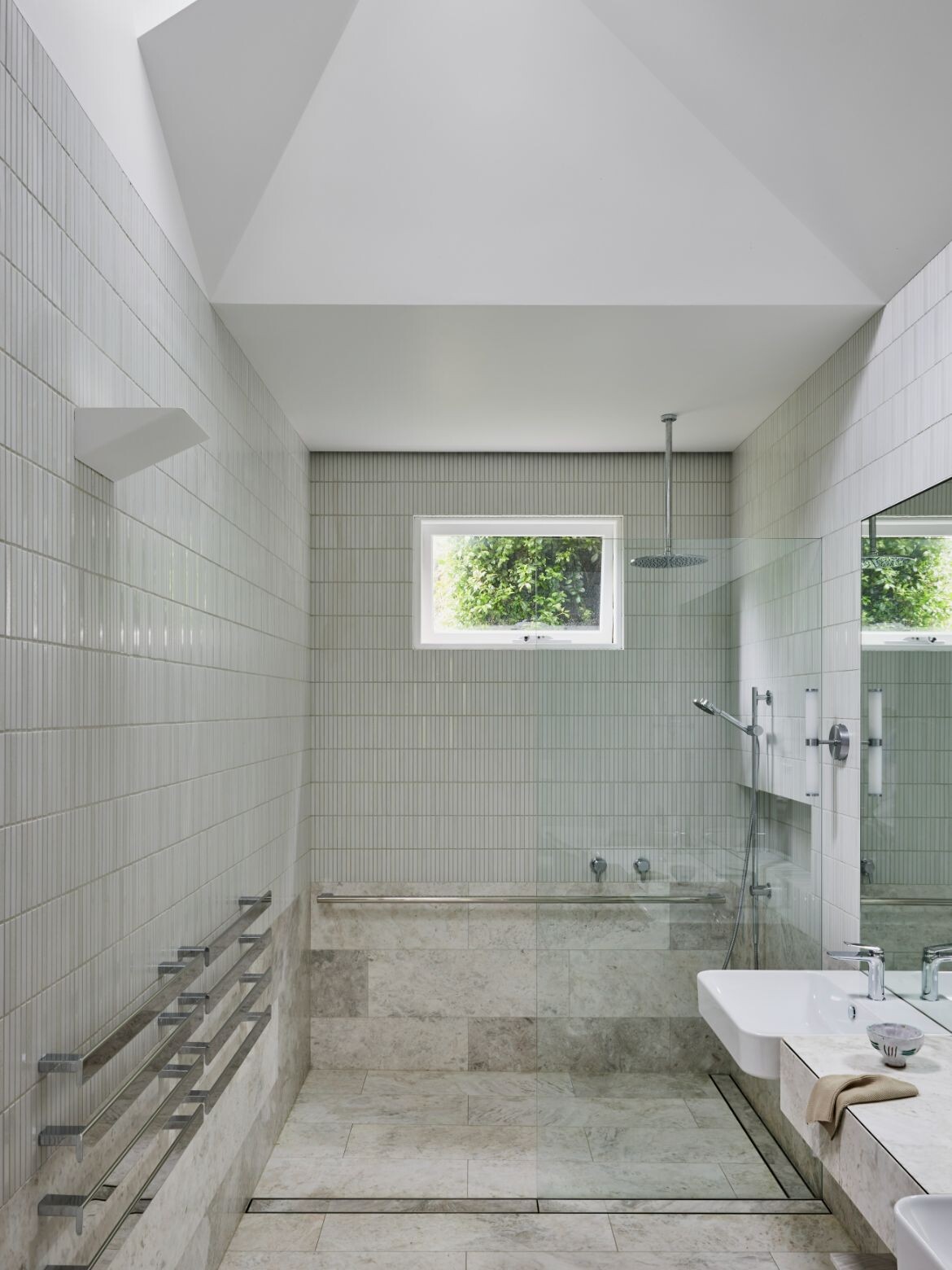 ---