There's no shortage of new hospitality venues in Melbourne winning awards for outstanding interior design. The city boasts some of this country's most dynamic fit-outs and Biasol Design Studio's contribution to the distinct design landscape of what is Australia's fastest growing capital, has been nothing short of potent.
The Prahran-based practice's most recent fit-out for Little Hugh cafe in Nunawading allowed Principal Jean-Pierre Biasol to collaborate with a previous client, the team behind modern eatery Hutch & Co. In wanting to give the community "something to call its own", Biasol took inspiration from the eastern suburb's notably industrial character. "It was an opportunity to experiment with new technologies and fabrication methods that reference Nunawading's manufacturing history," says Jean-Pierre.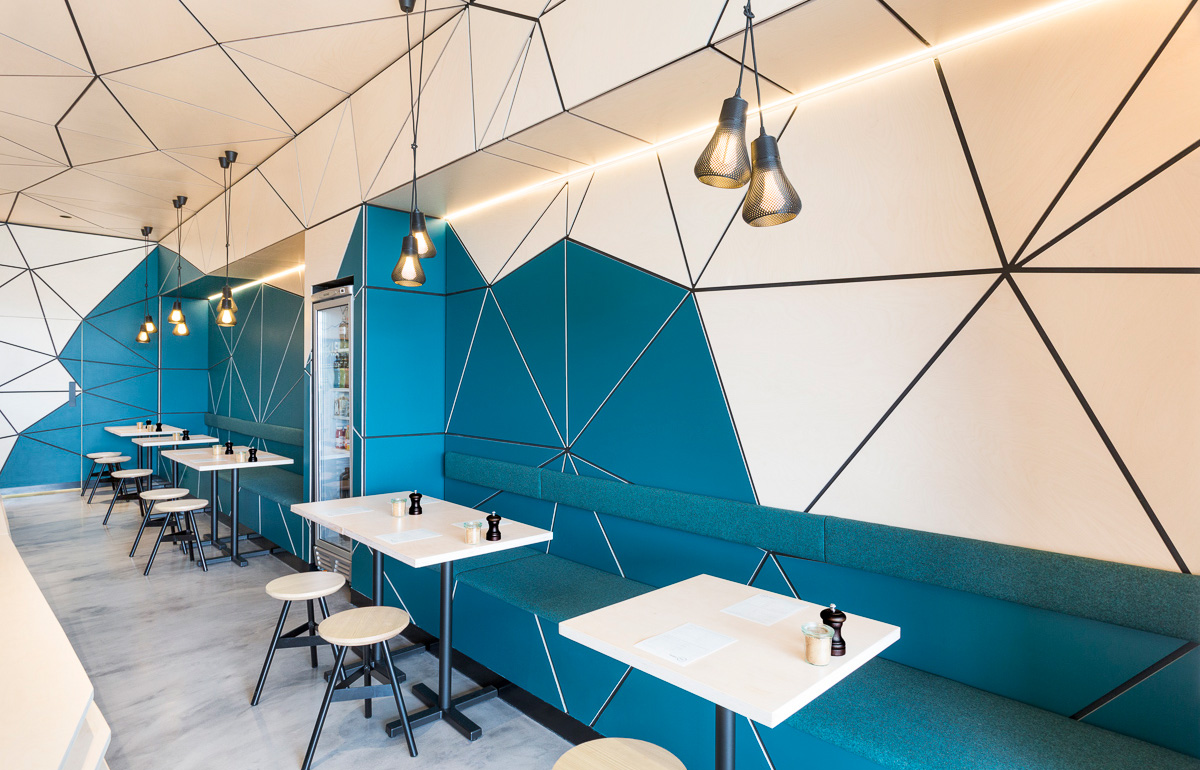 Biasol's design concept is based on computational geometry informed by Delauney triangulation. And his resulting scheme features a bold series of tessellated panels wrapping the walls and ceiling, making for an experience that's as immersive as it is visually stimulating. The arrangement of interlocking panels was configured with digital modelling and CNC routing was used to produce a meticulous outcome that lends the 110sqm space a decorative, textural element. Despite the complex detailing, the overall effect is one of restrained elegance due in no small part to Biasol's pared-back styling and minimalist furniture selections.
Little Hugh's only colour accent is a flourish of deep teal on a corner wall section and banquette seating, as well as on the coffee machine. It breaks up the lightness of the panels, concrete flooring and lime-washed birch counter by creating just the right amount of visual contrast. As Jean-Pierre explains, "The fit-out's material palette actually centres around this pale timber and by pairing it with such a rich teal, we accentuate the geometry of the interior surfaces."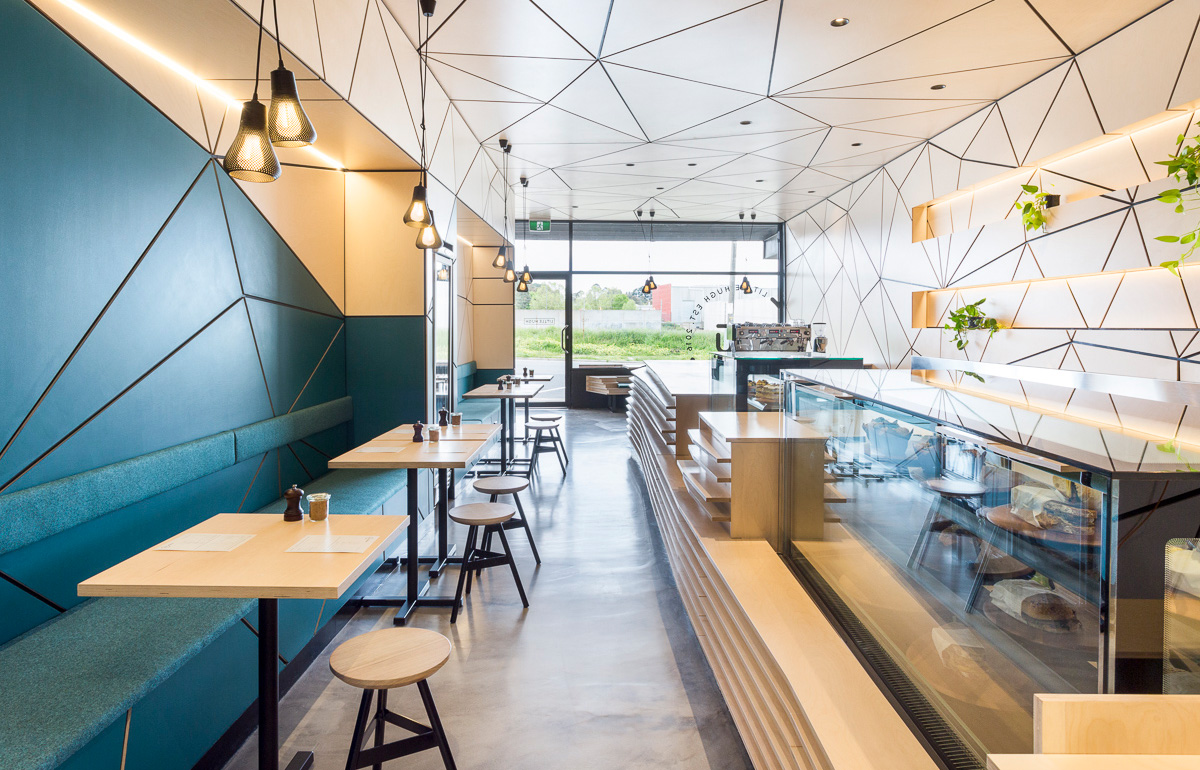 Interestingly, the counter is constructed from stacked sheets of timber angled to complement the patterning of the walls and ceiling. While the generously sized structure's form echoes those of the tessellated panels, its bespoke shape softens the geometric features of the fit-out by introducing a handcrafted sensibility. This sense of balance is what ultimately defines the interior design and makes the long, narrow space so undeniably striking and alluring.
Biasol Design Studio
biasol.com.au
Words by Leanne Amodeo
Photography by Ari Hatzis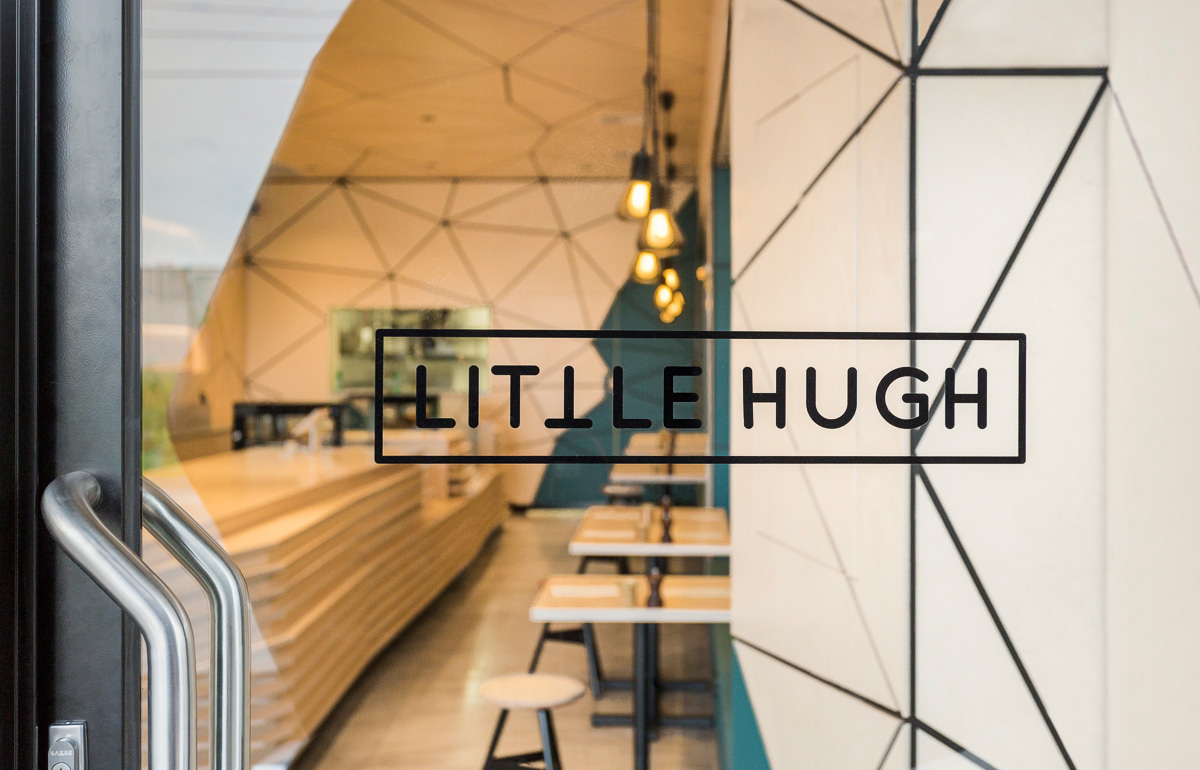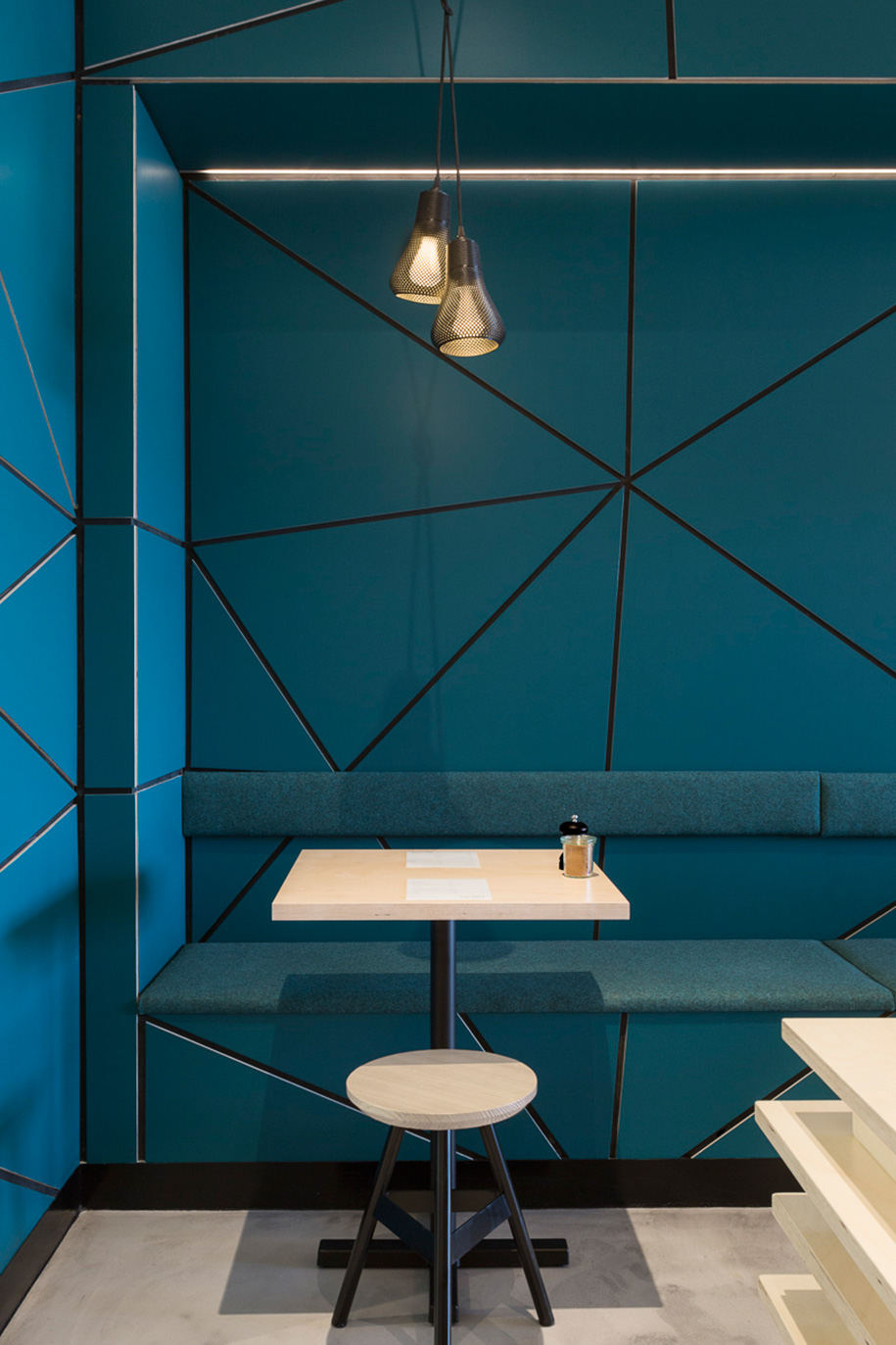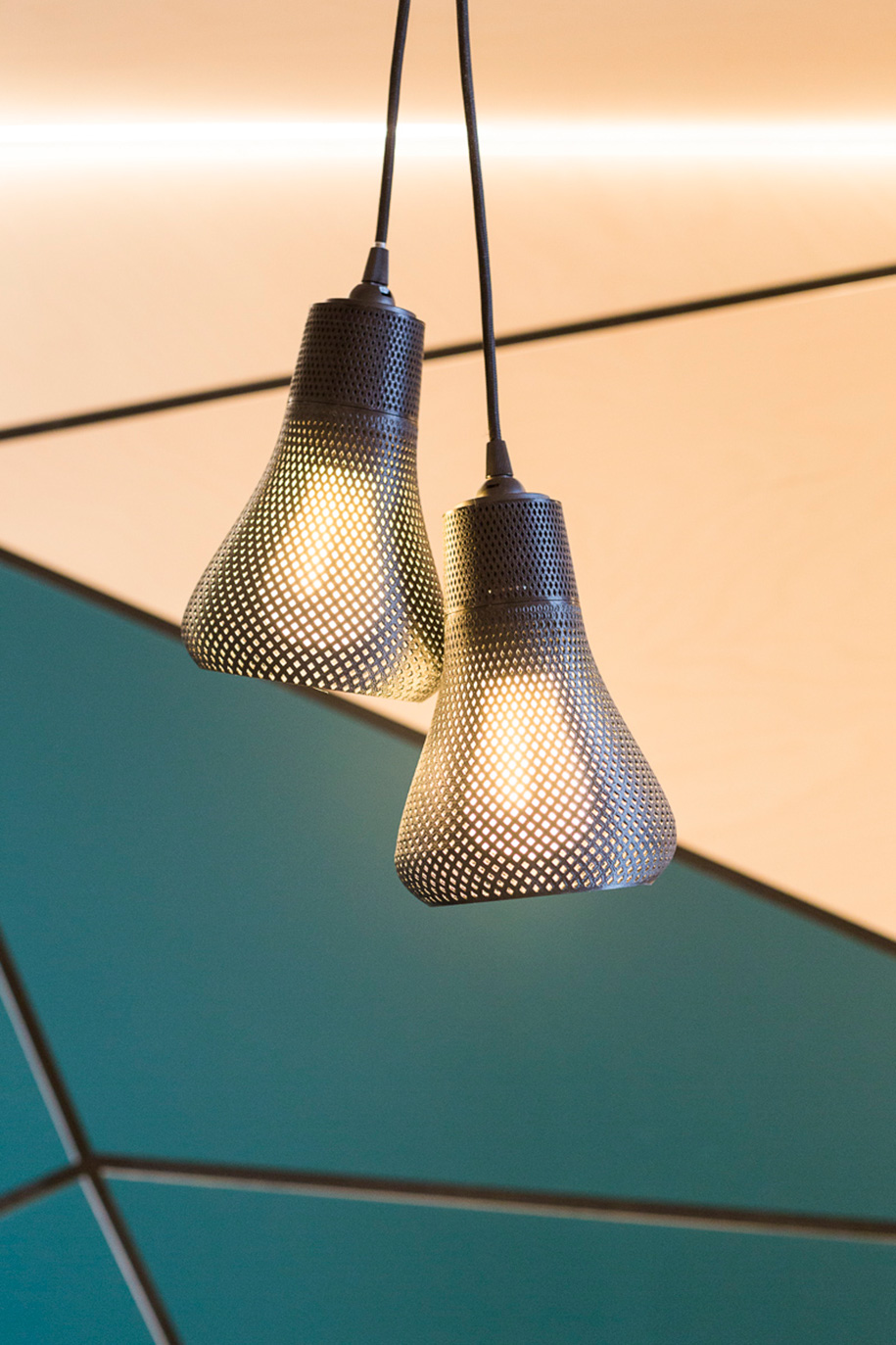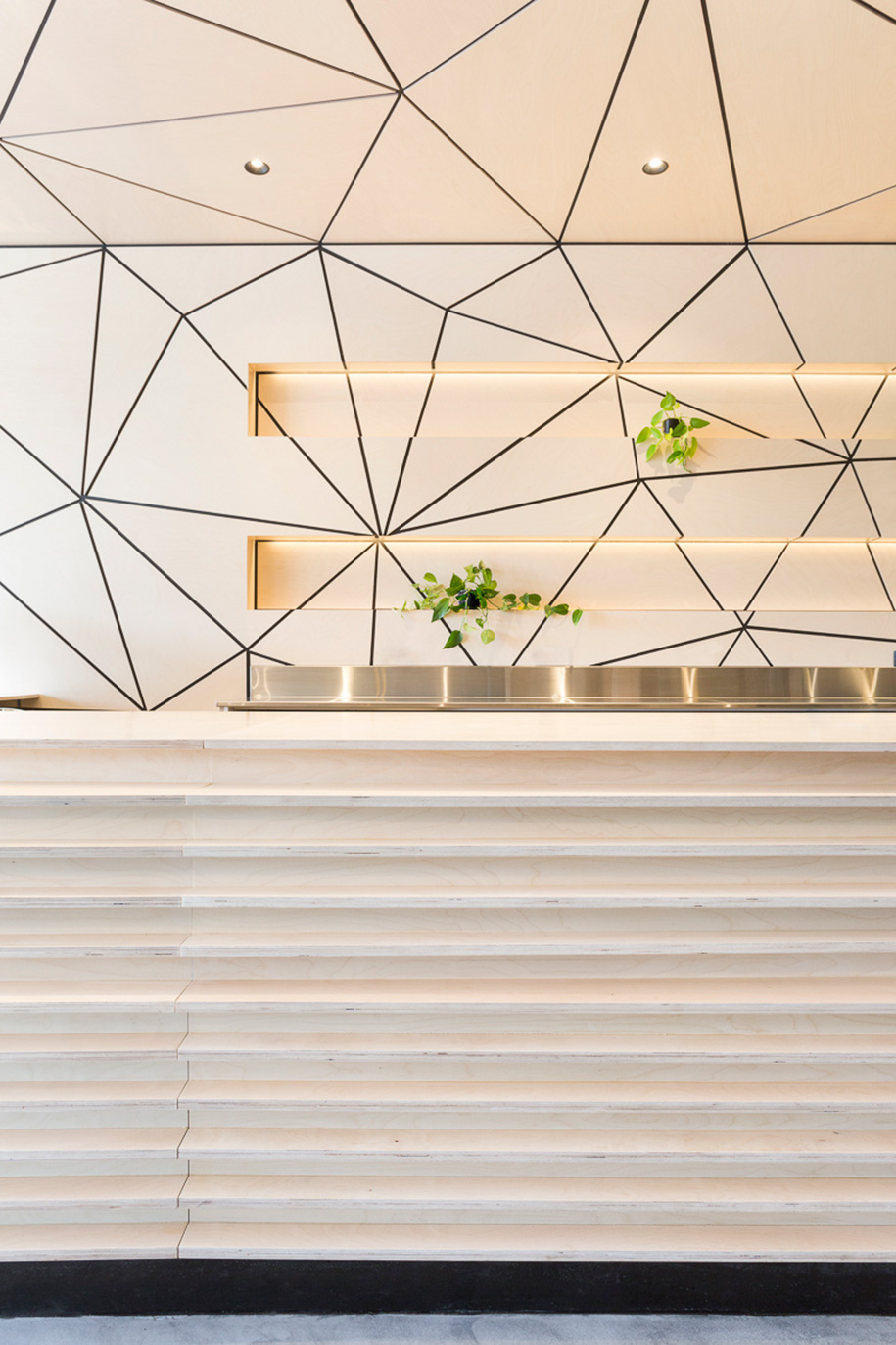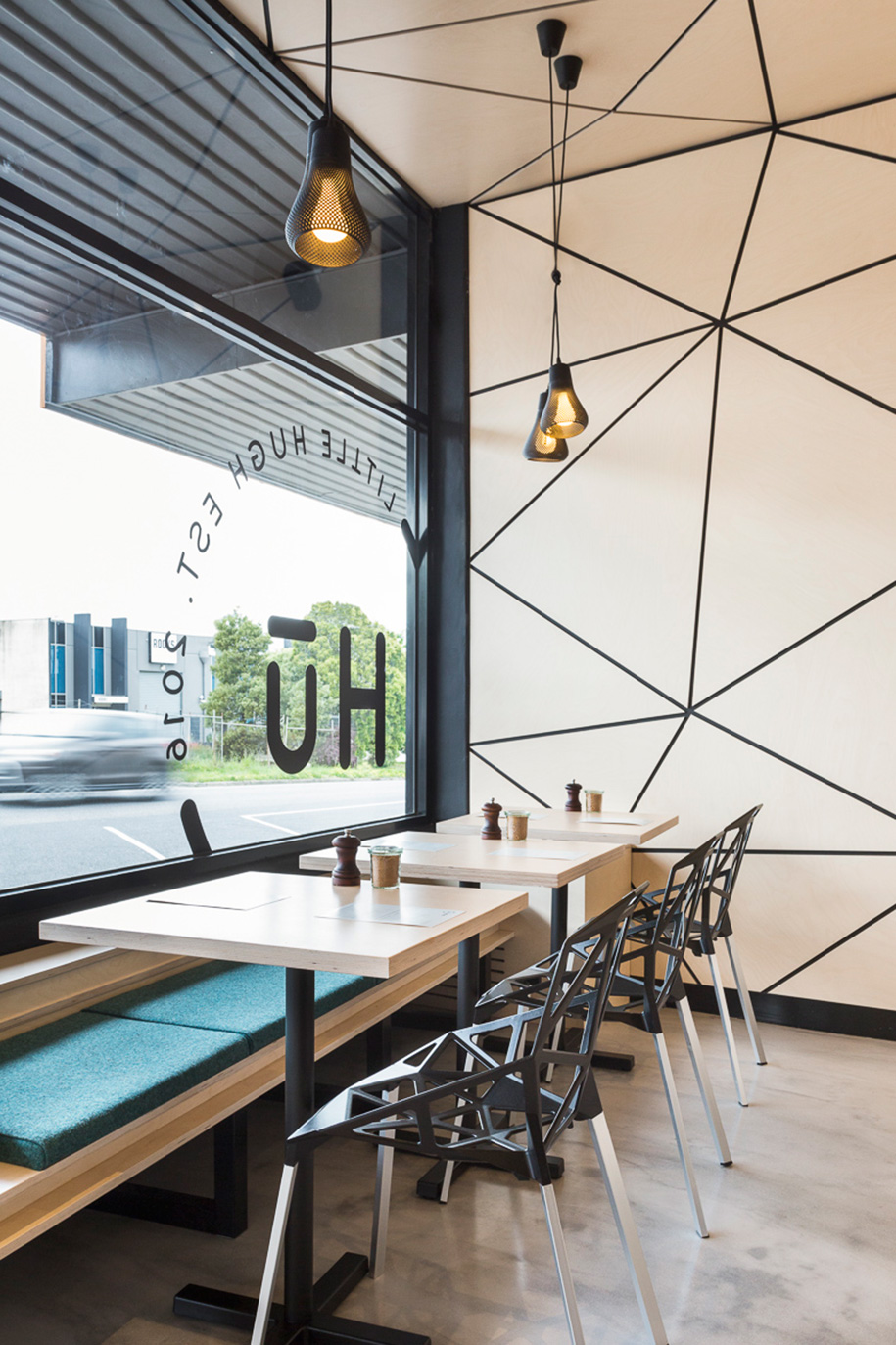 Tags: Ari Hatzis, Biasol Design Studio, leanne amodeo, Little Hugh, Nunawading
---