The serene and dramatic landscape of South Lombok in Indonesia remains relatively untouched by the slew of developments that have reached the country's more populous areas in recent years, and much of the local population likes it this way. So when the local villagers bestowed the name Maleo Residence on a seven-bedroom home perched amidst the secluded hills of Jabon – maleo meaning "local bird of Indonesia" – it was a sign that the design had been with great sensitivity to the prevailing beauty of the site.
The architect behind Maleo Residence, Australian-trained, Hong Kong-based Mitchel Squires, was particularly awed by the local setting and cultural resonances of the elevated South Lombok site overlooking Selong Belanak Beach. Knowing the local antipathy towards insensitive modern interventions, he wanted Maleo Residence to establish a precedent for future buildings in the area.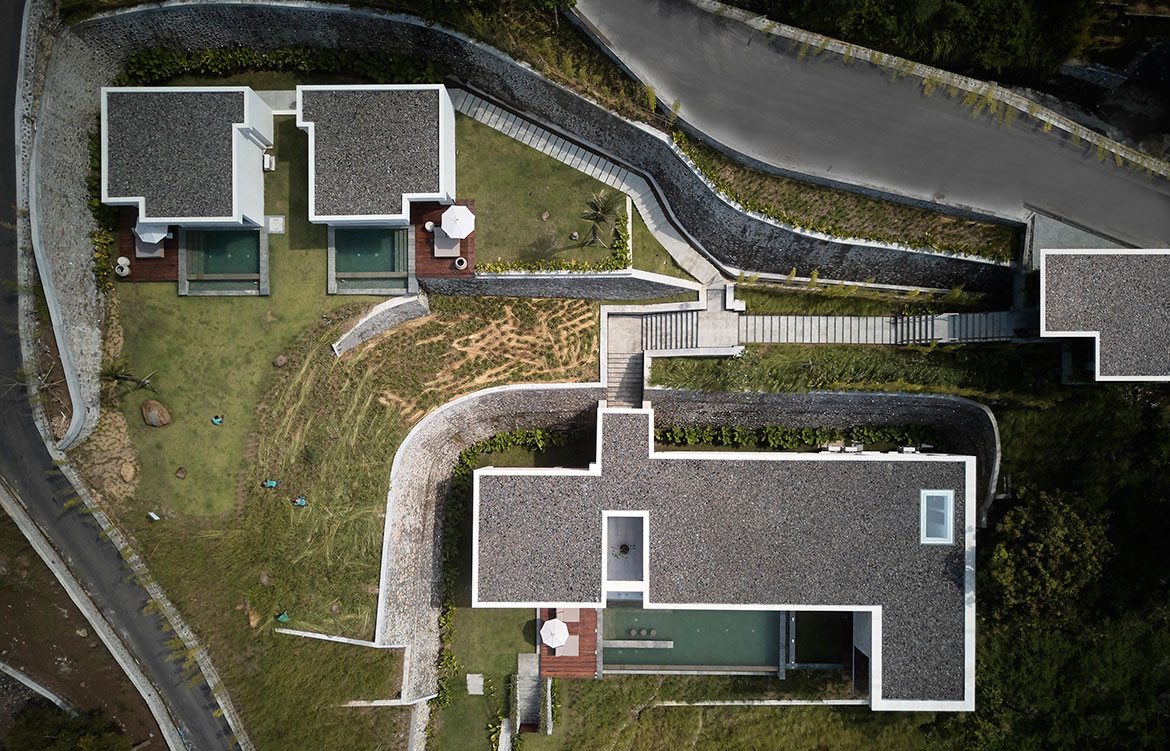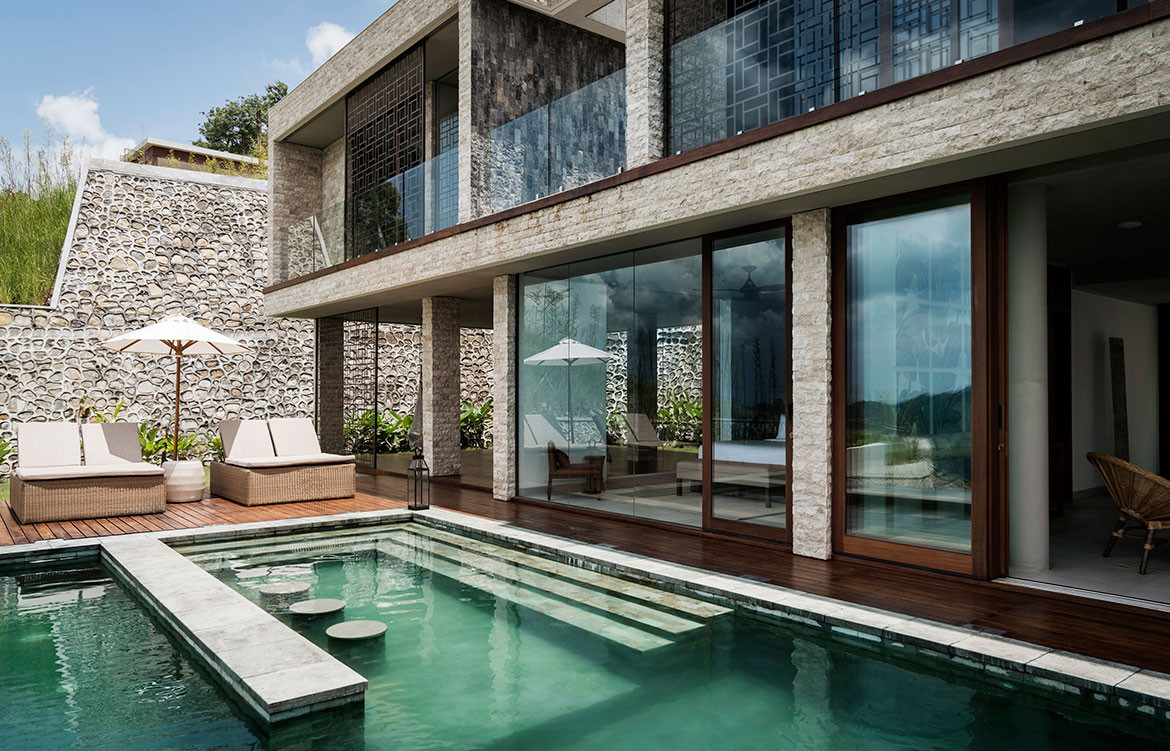 "I was really taken by its surroundings. In fact, many parts of South Lombok are fairly untouched and local villagers were watchful of the new developments," says Mitchel. "I wanted to set the tone for properties in the area. I was conscious to build something that blended in with the landscape seamlessly by using local materials, cultural notes and even local talent."
The resulting family home is something of an architectural millefeuille, composed of layers of textural local materials – such as a palaman limestone façade – made into a geometrically pure composition of elongated box shapes. By eschewing lavish and unnecessary flourishes, the home manages to sit discreetly amidst the rolling hills, maintaining a simultaneous mix of privacy and openness with its clever arrangement of solid and void spaces.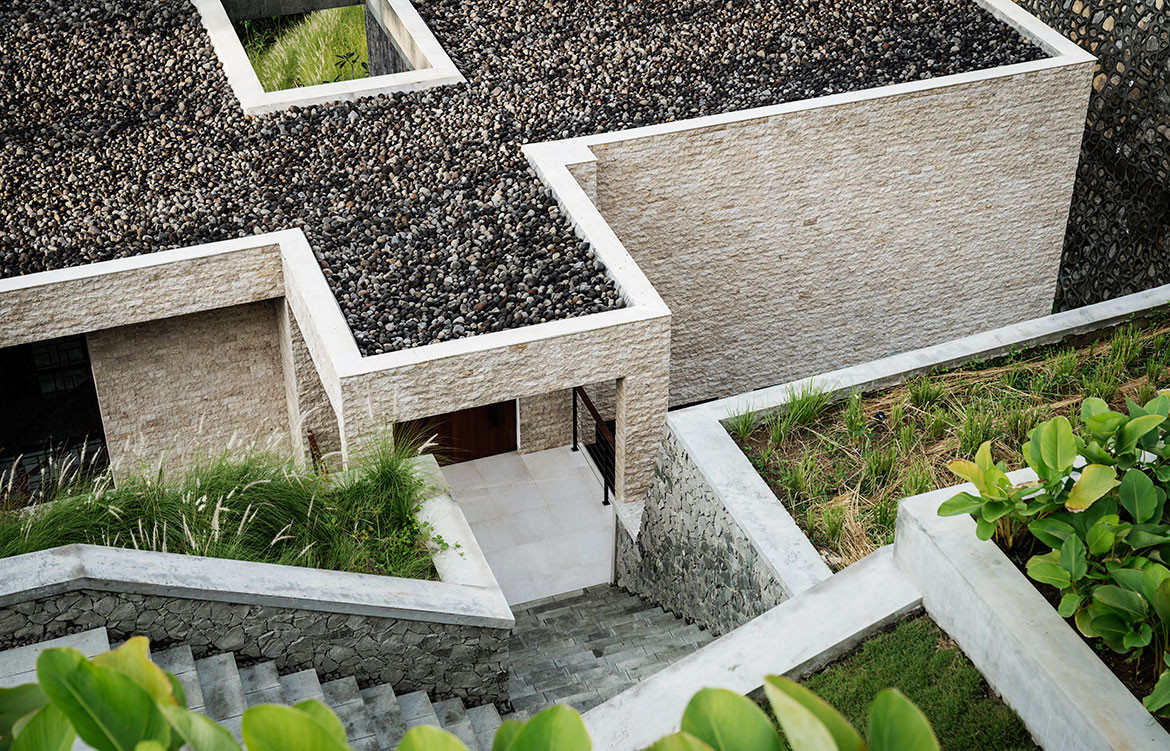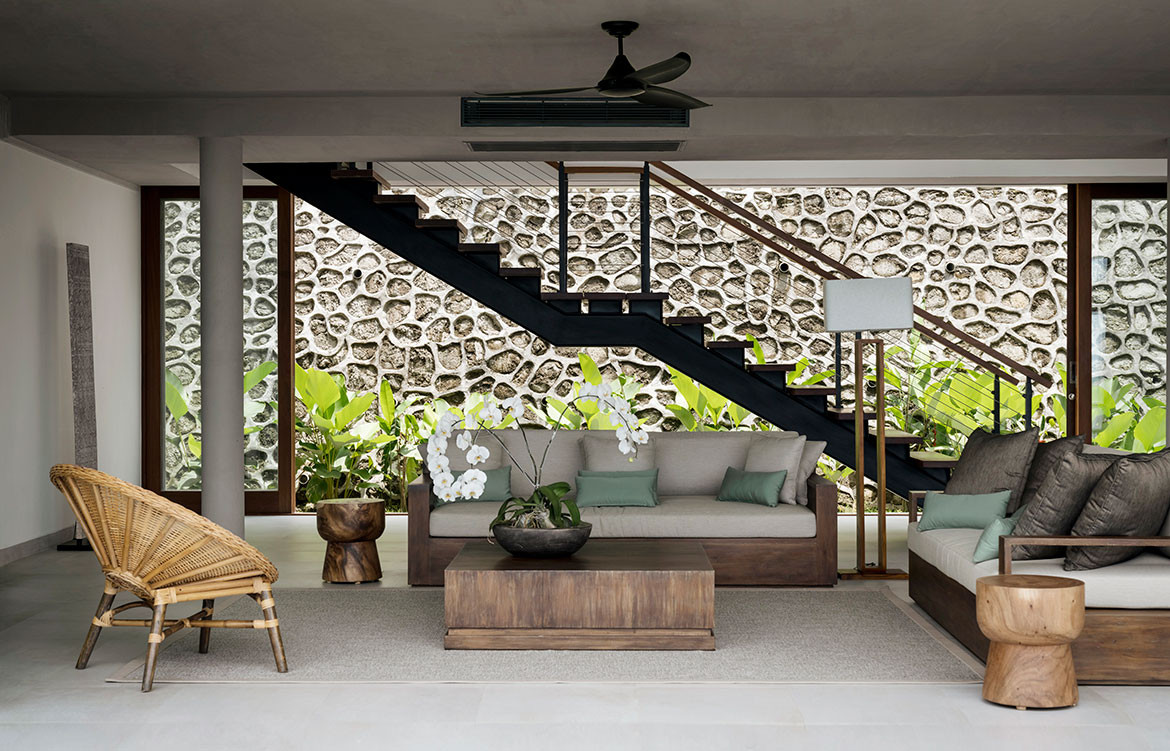 Inside, Bankiray timber flooring, doors and windows continue the theme of a natural, sustainable materiality. Throughout the home local flora has been sowed, after having been cultivated especially for the residence in a nearby greenhouse.
As well as connecting Maleo Residence to its surroundings, the solid-void composition helps to connect the exterior to the interior. A long, transparent façade with operable sliding doors on both sides provides a direct connection with the garden below, while two closed stone blocks at both ends demarcate the private living space. These "solid" book ends add warmth and intimacy to what is otherwise a completely light and open living area. Through this clever transition from public to private, the protected yet transparent space is able to fully connect with the landscape as it changes throughout the seasons.
Mitchel Squires & Associates
mitchelsquires.com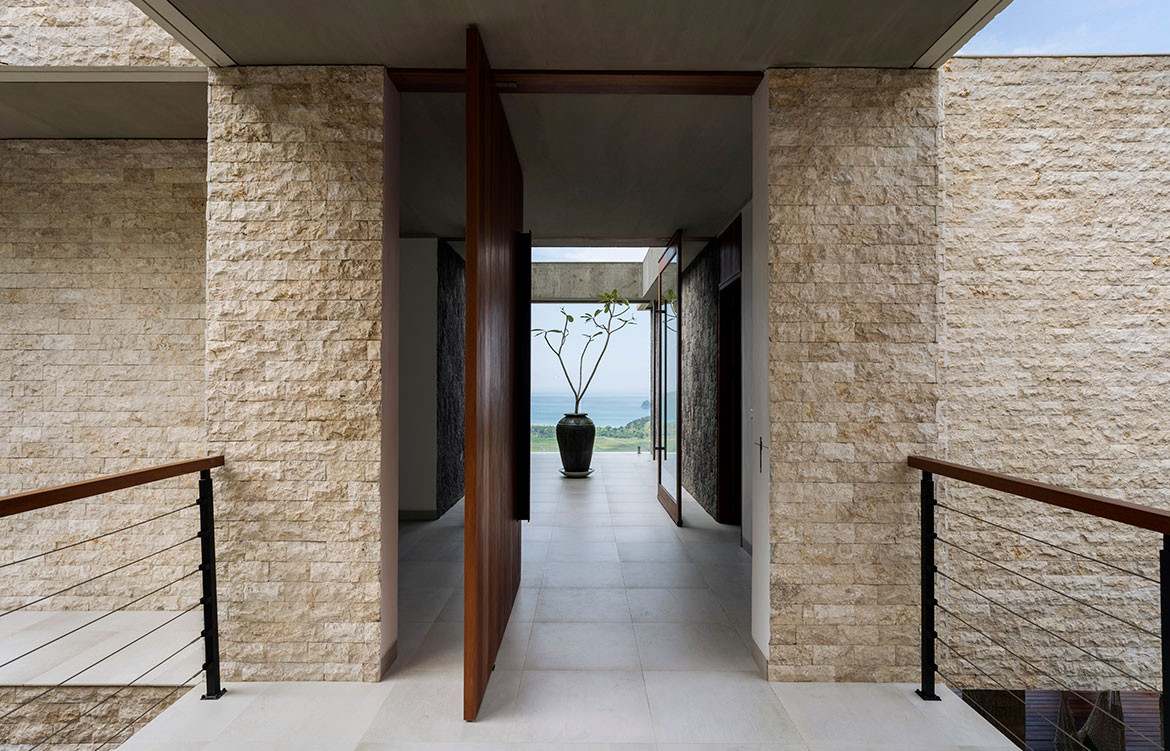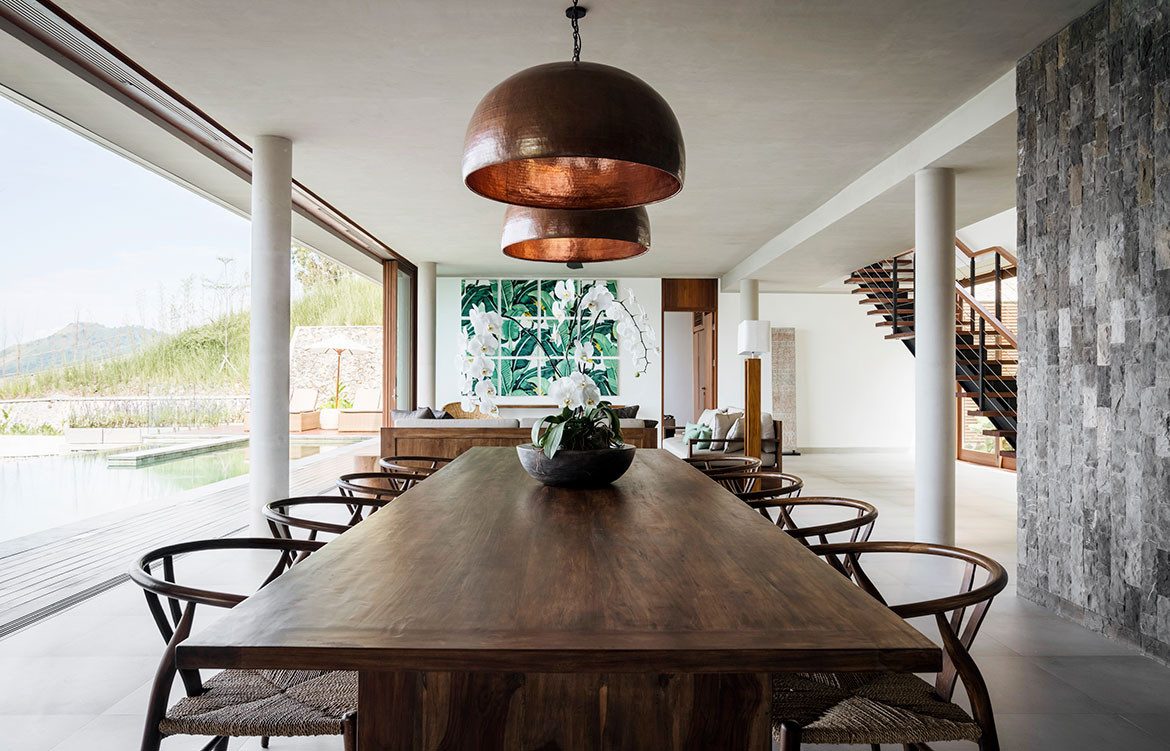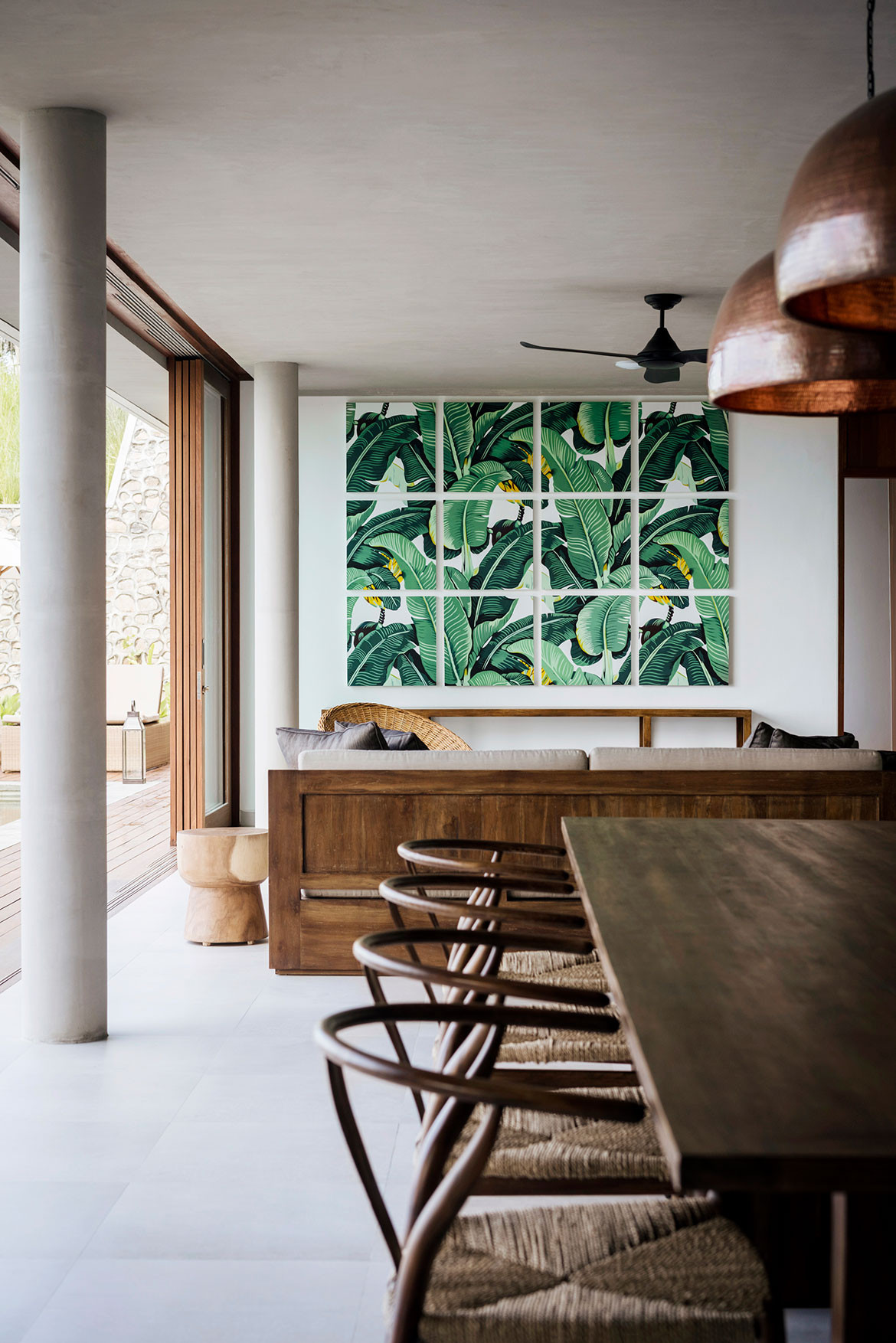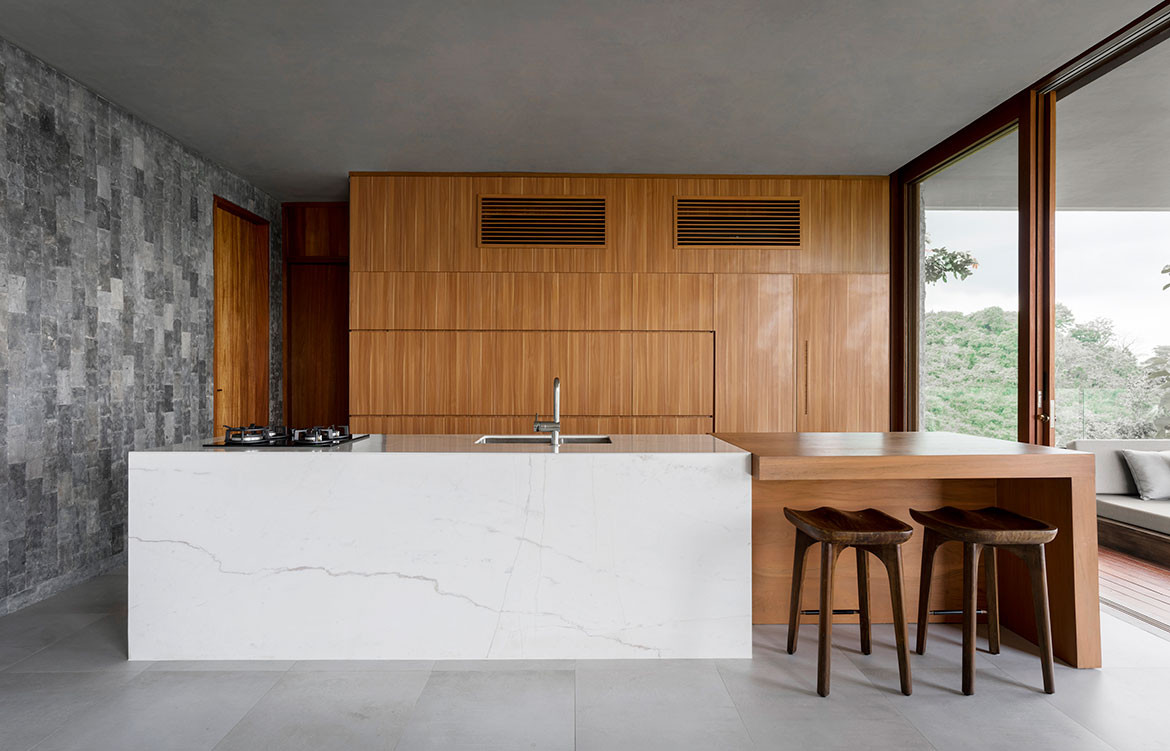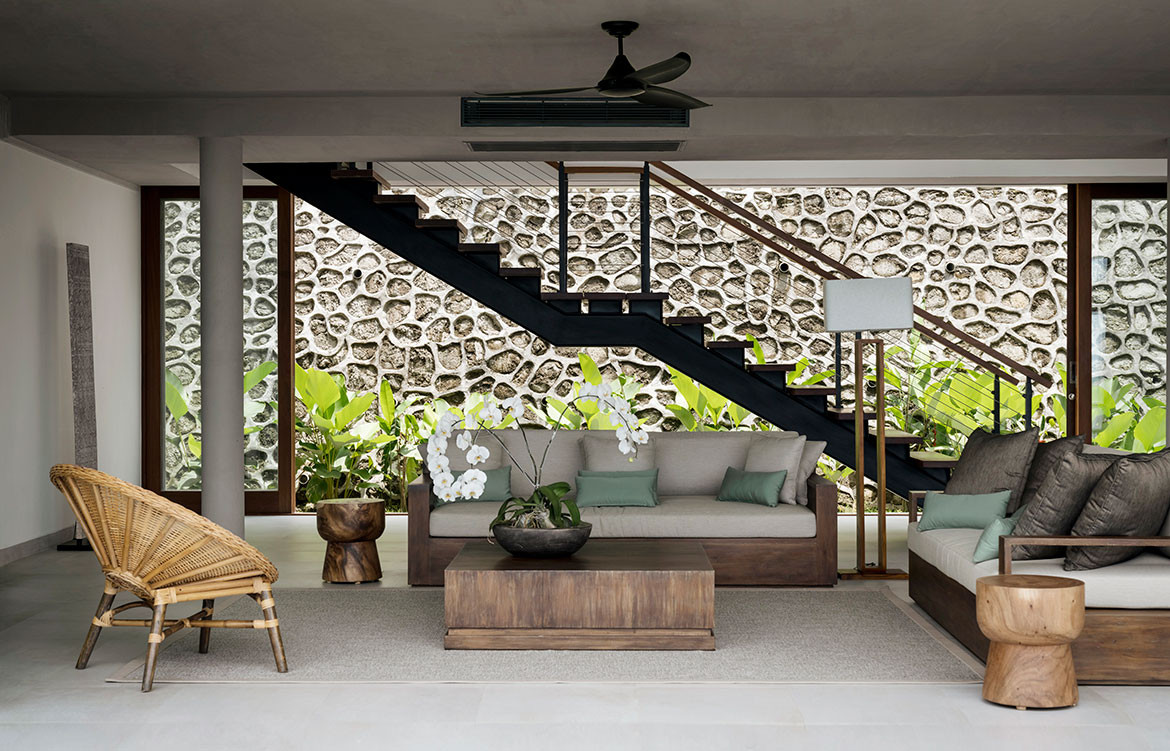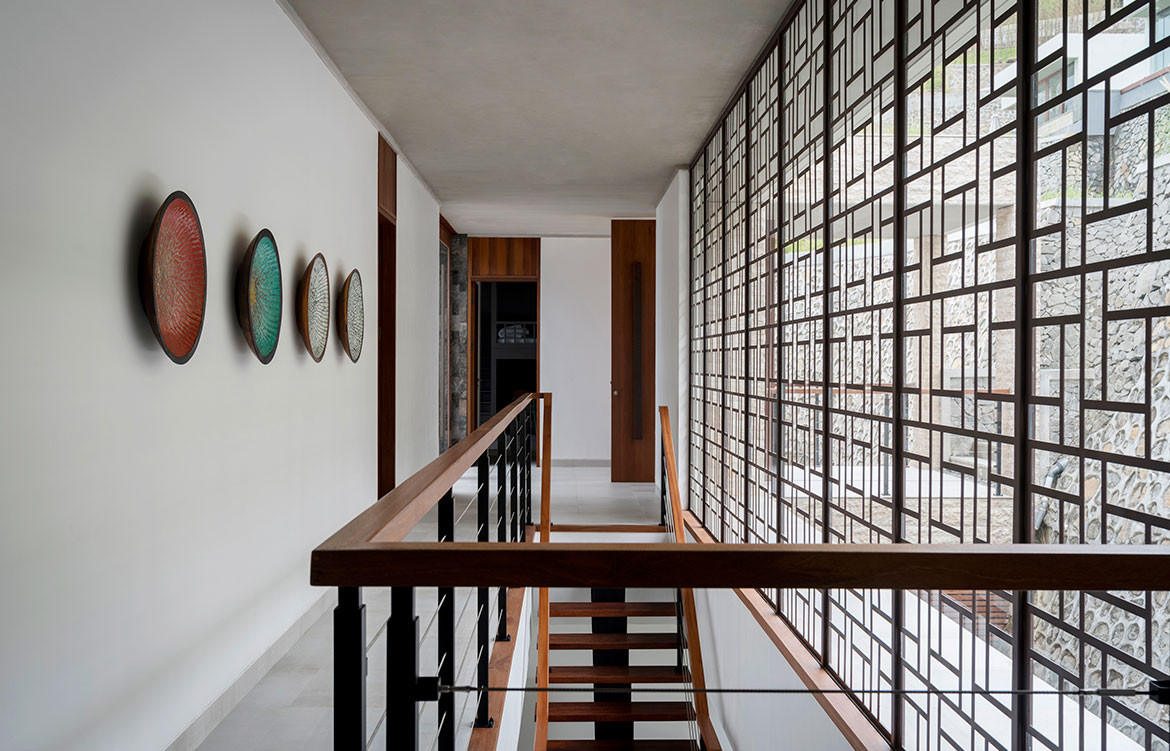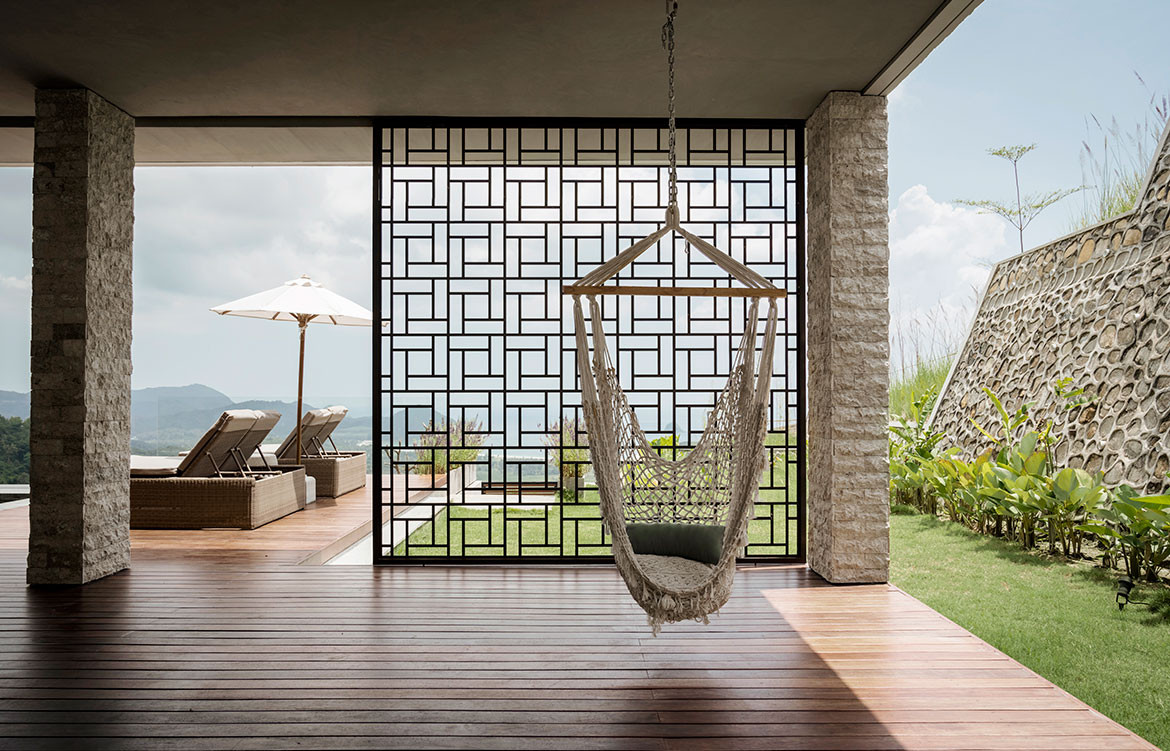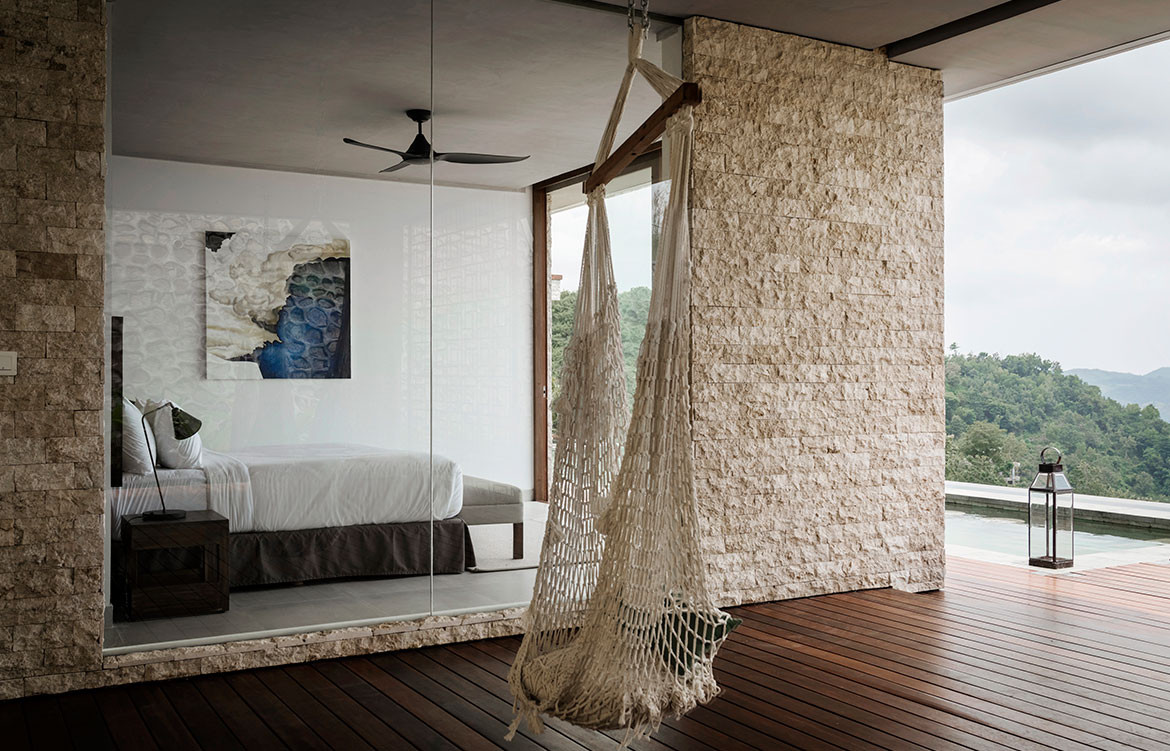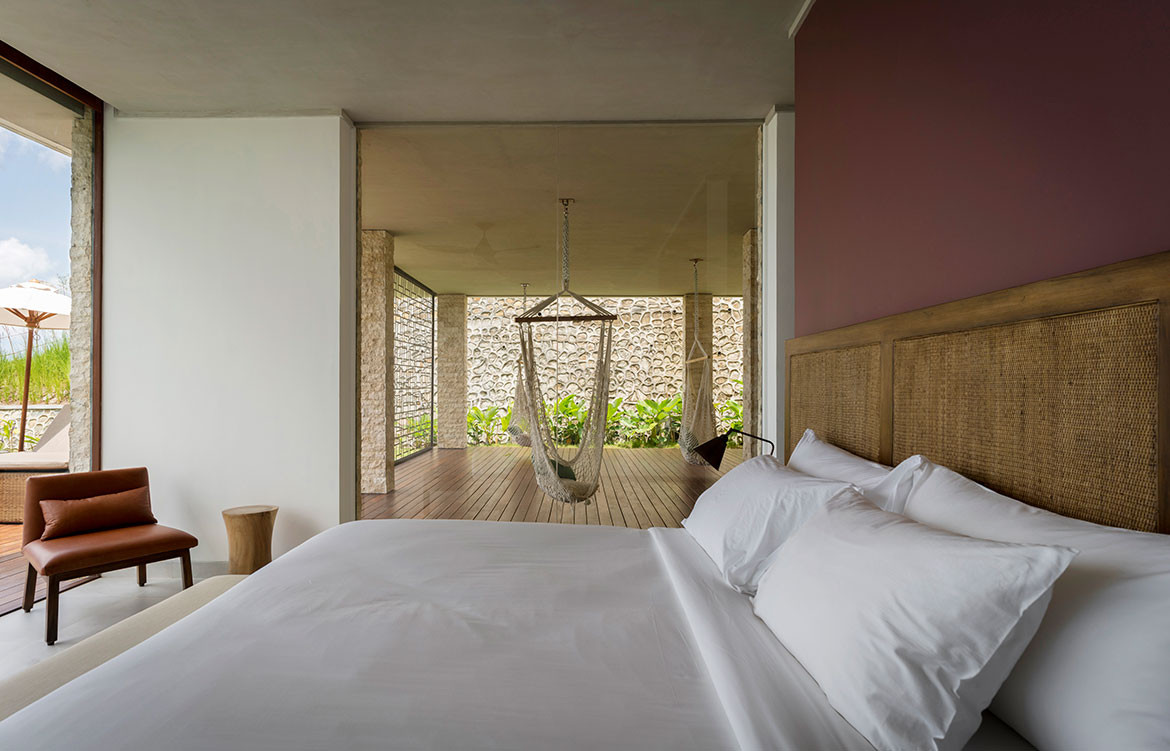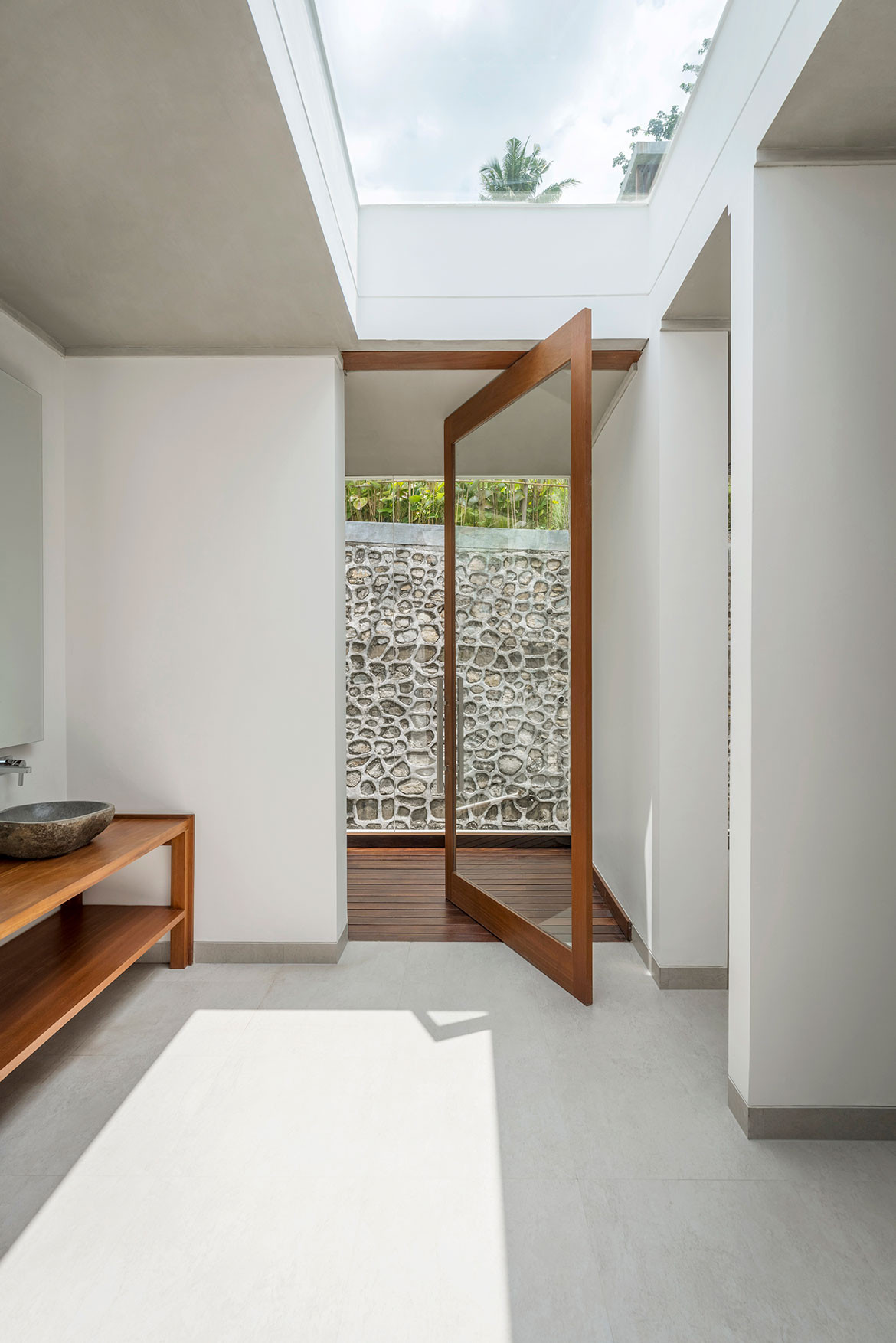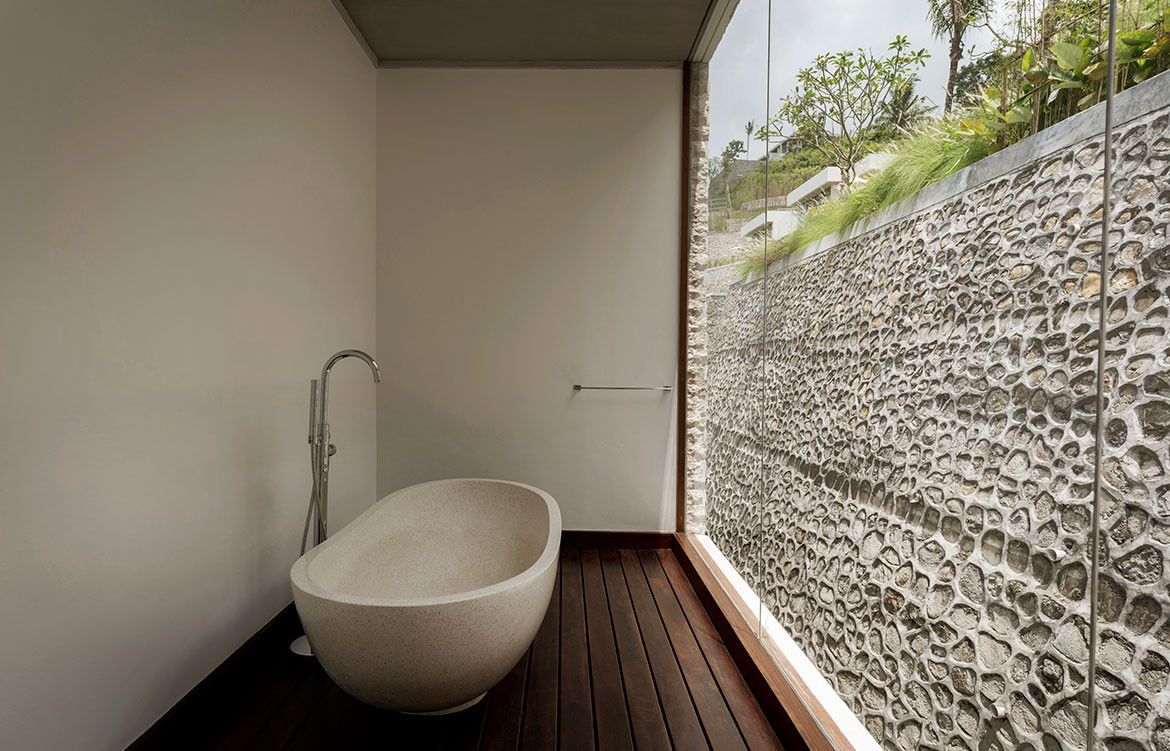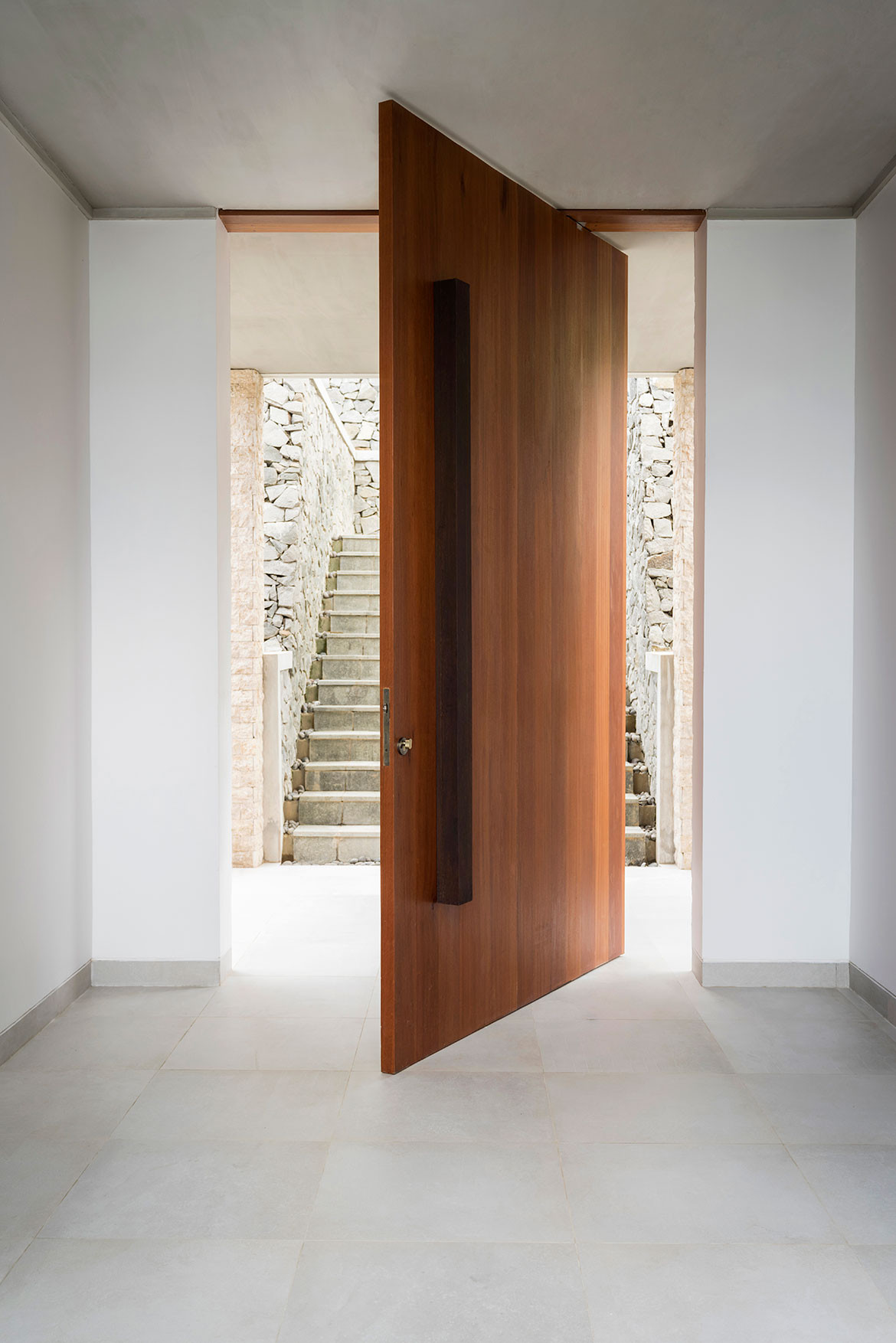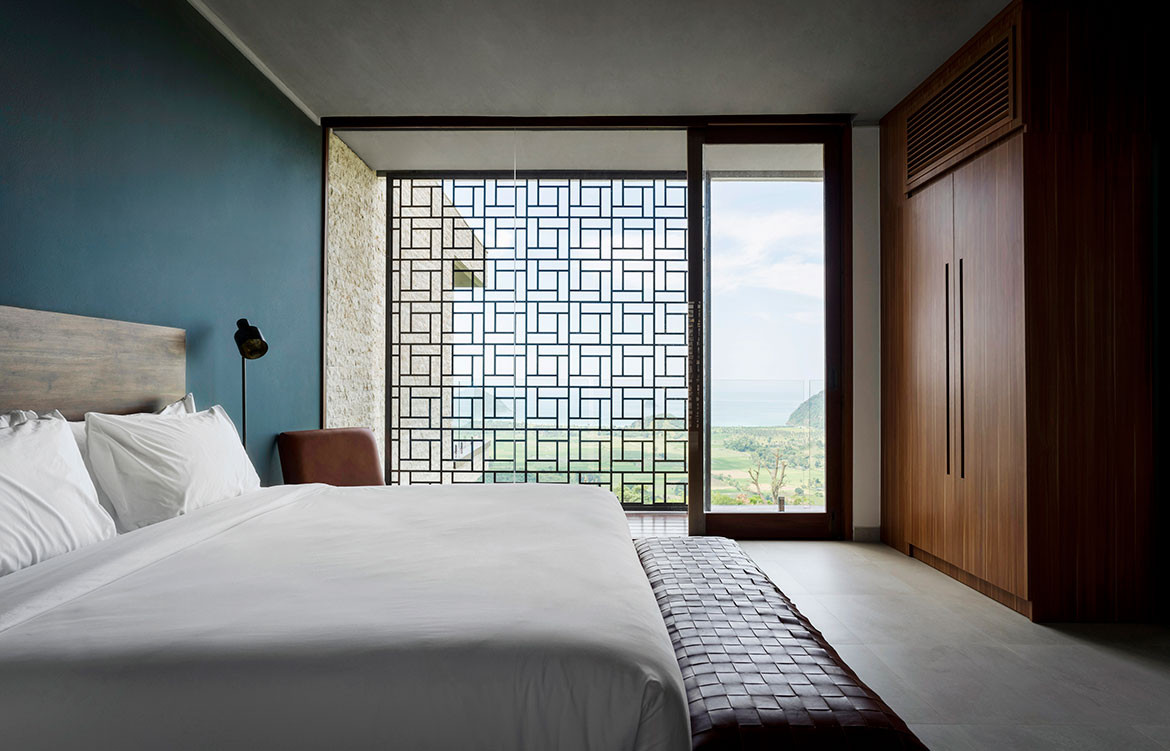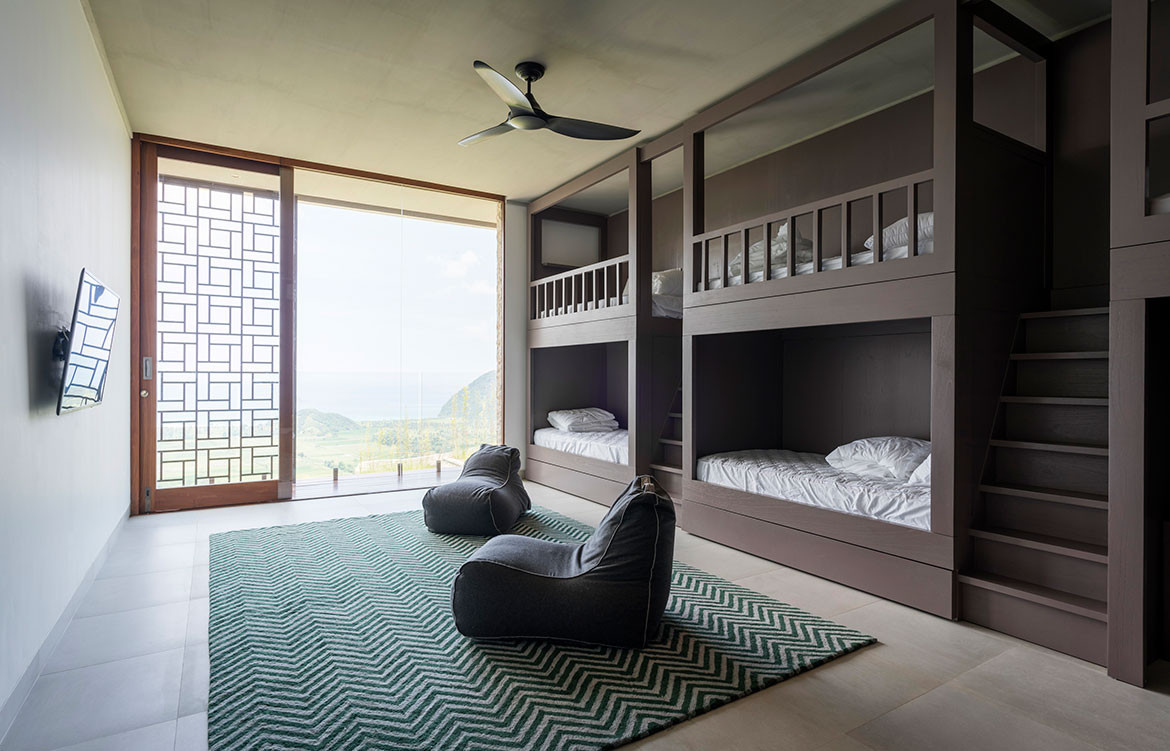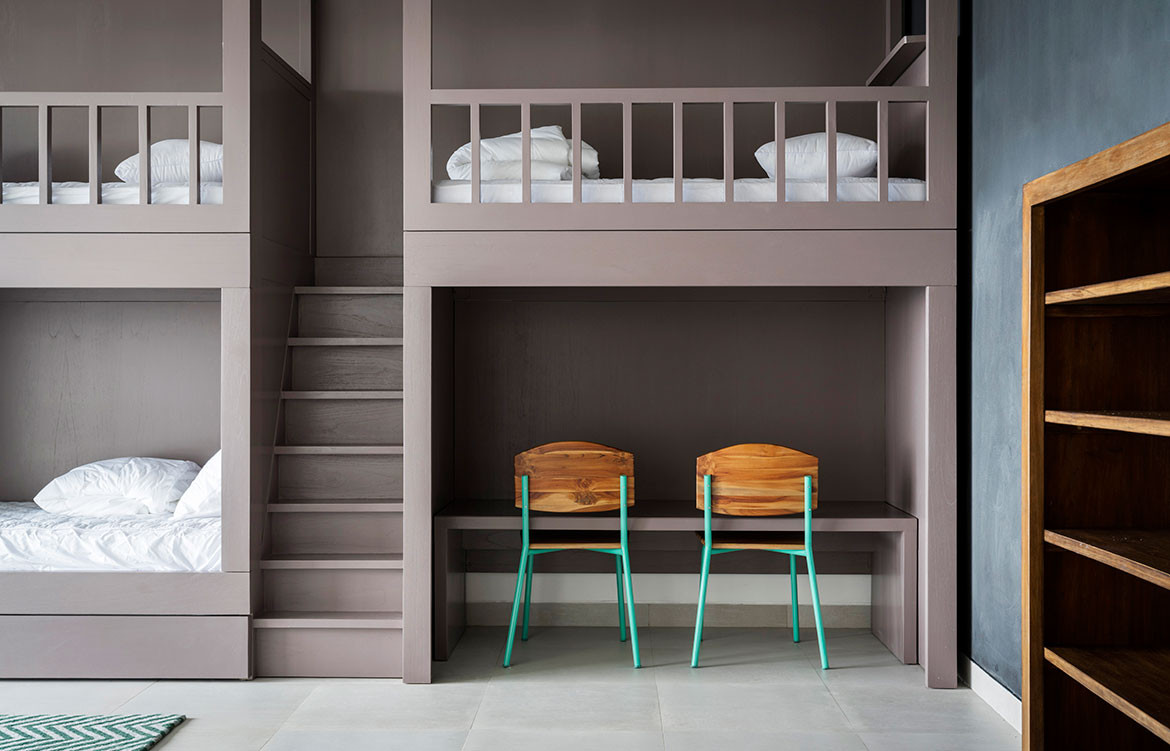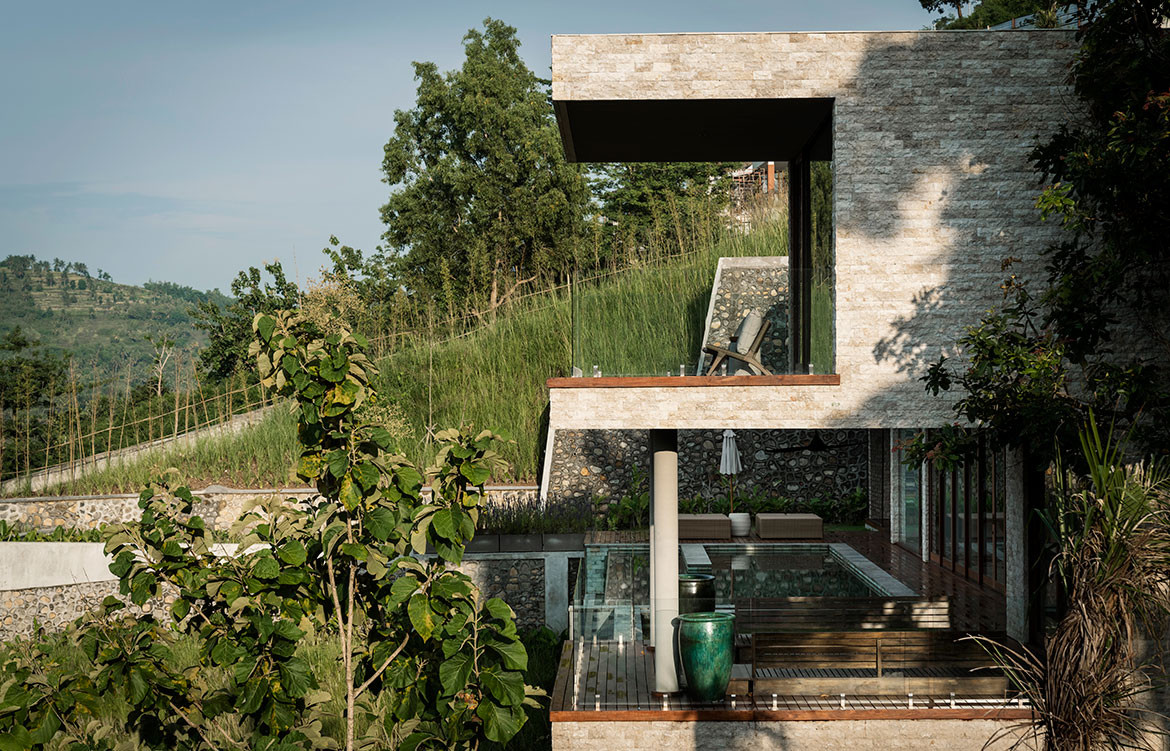 We think you might also like Karensui Hotel by Yiduan Shanghai Interior Design
Tags: indonesia, landscape, local flora, Maleo Residence, Mitchel Squires & Associates, South Lombok, sustainability
---