Two Angle House, designed for two expats (and their family and friends) takes its name from the contrast of "two angles" in the residence's architectural form and material palette. "Being on a corner site, there was an opportunity to justifiably break away from the prevailing pattern of development of the surrounding neighbours," explains Christopher Megowan, director of Megowan Architectural. "The main spaces were cranked off-grid to better orient to the views and sun. From there, the design resulted from contrasting the two angles internally and then setting up a contrasting but almost thematic material palette – cold concrete contrasting against warm timber."
Two Angle house sits snugly in the landscape, cascading down a sloped site. "The stepped or split configuration of the floor plates helps the house move down the hillside less abruptly than if we have had designed each level without steps," adds Christopher. "Given the rigidity of many of the architectural elements, the brief to the landscape architect, John Patrick, was to use softer forms, curved planter beds and rustic timbers to act as a counterpoint against the structure."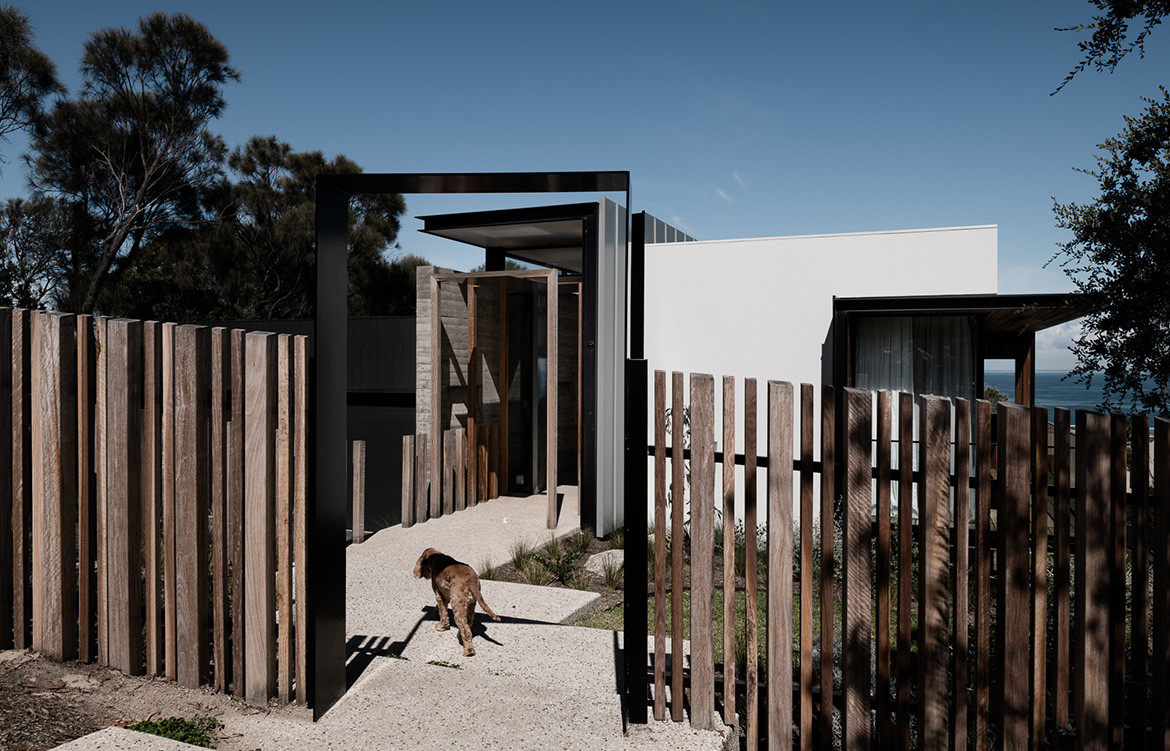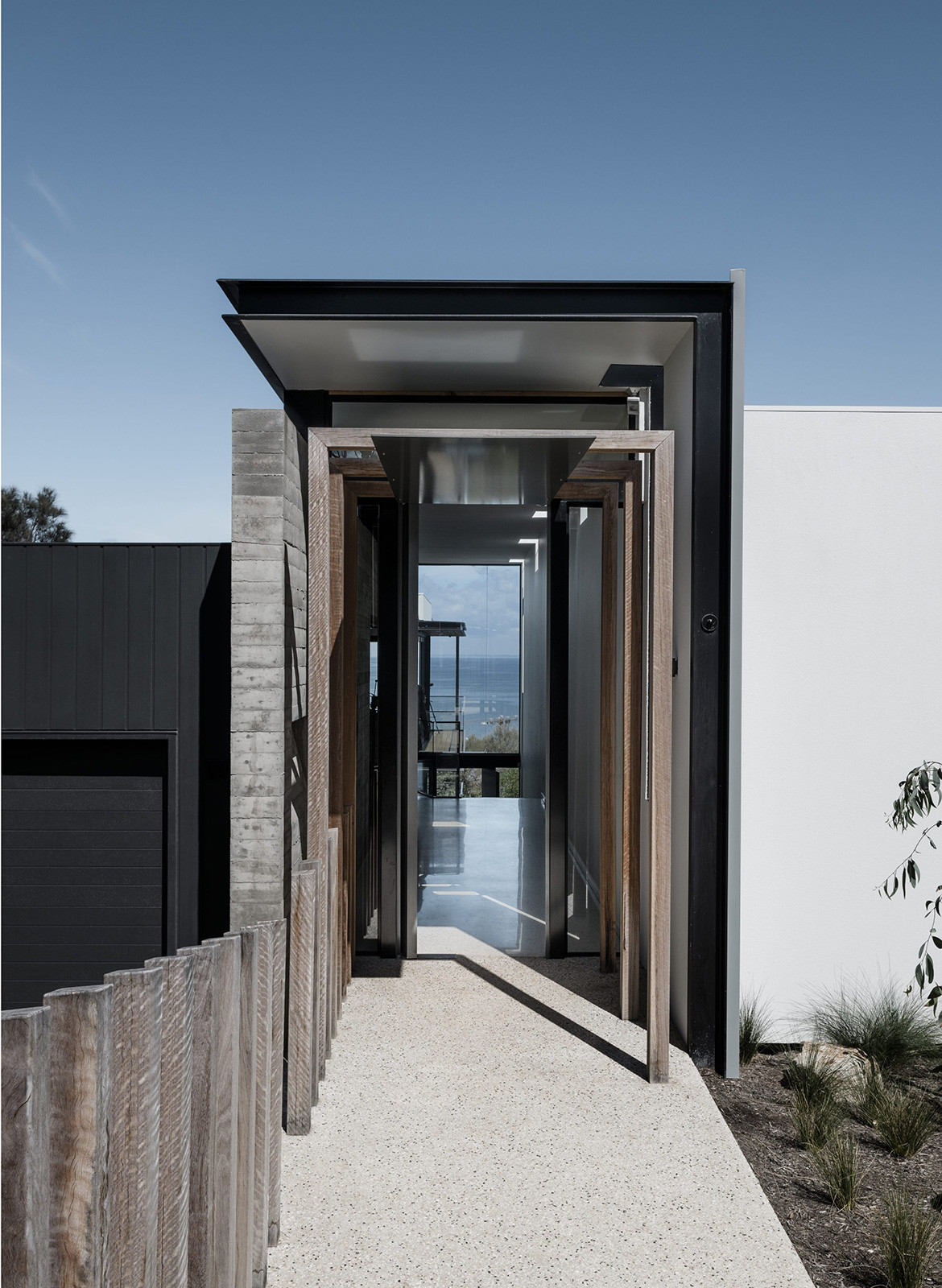 The principal areas of Two Angle House occupy the top (second) floor, allowing the clients to live predominantly on one level (and to enjoy the best views), despite the hillside nature of the site. The master bedroom, oriented to the north and east, draws in the morning sun and opens up to spectacular views across the bay and beyond to Melbourne CBD. The kitchen living and outdoor terraces are oriented to the west and north, maximising views and the majestic sunsets.
Two Angle House also expertly manipulates domestic scale in the sense that it appears small but is undeniably grand in scale. "The house presents to the street as a modest single-family home in scale with many of the older post-war homes which exist in the area," explains Christopher. However, it is only upon entry that the true scale of the house becomes evident. "The hillside context worked in our favour in this regard, as the entrance is at the highest point of the site, therefore reducing the scale from the street," he adds. "We used this aspect of the context to our advantage by designing a massive board formed blade wall which starts at a single storey scale and then extends down a double height stair void and ultimately ends up nearly three stories tall at its western extent."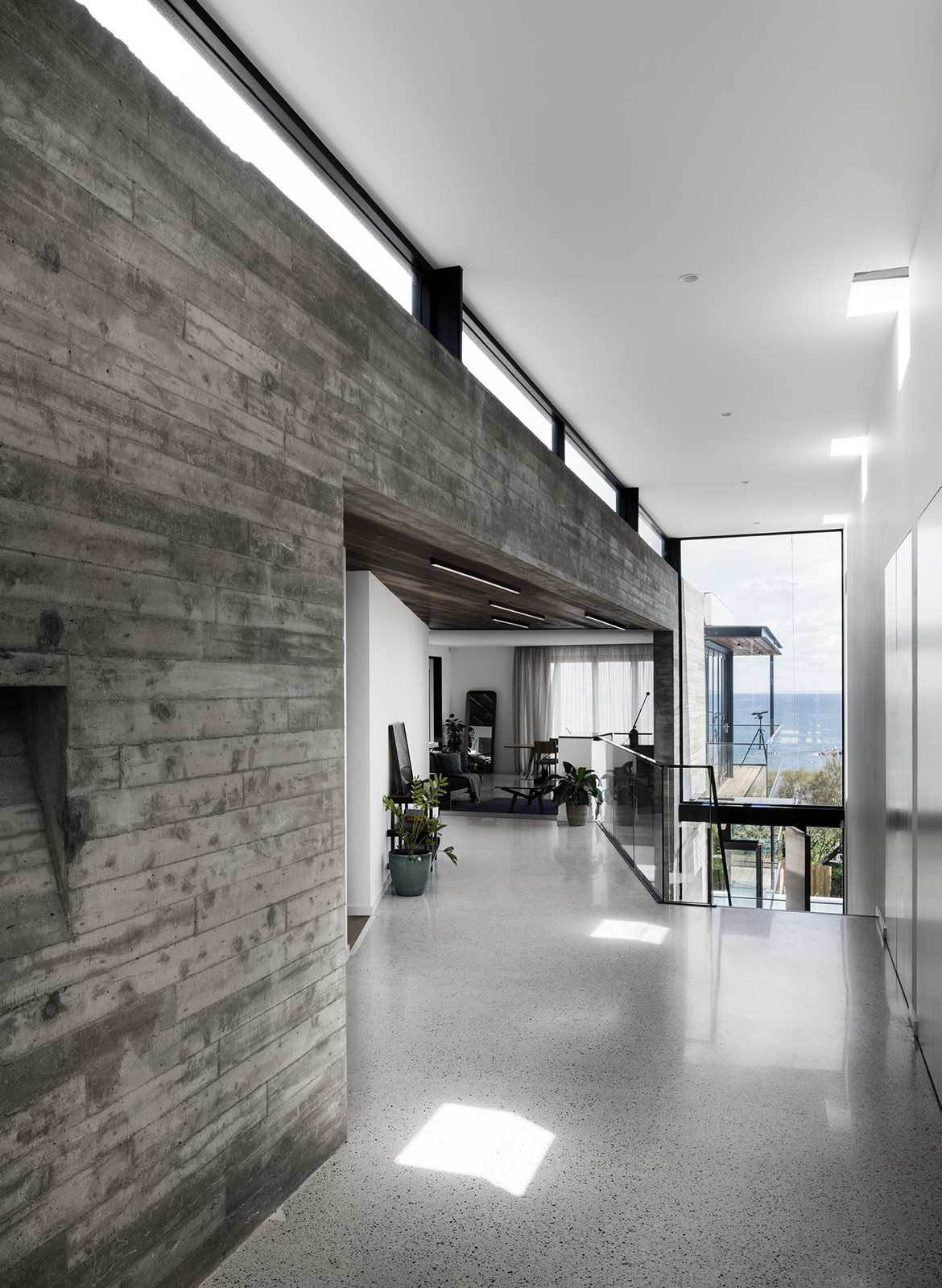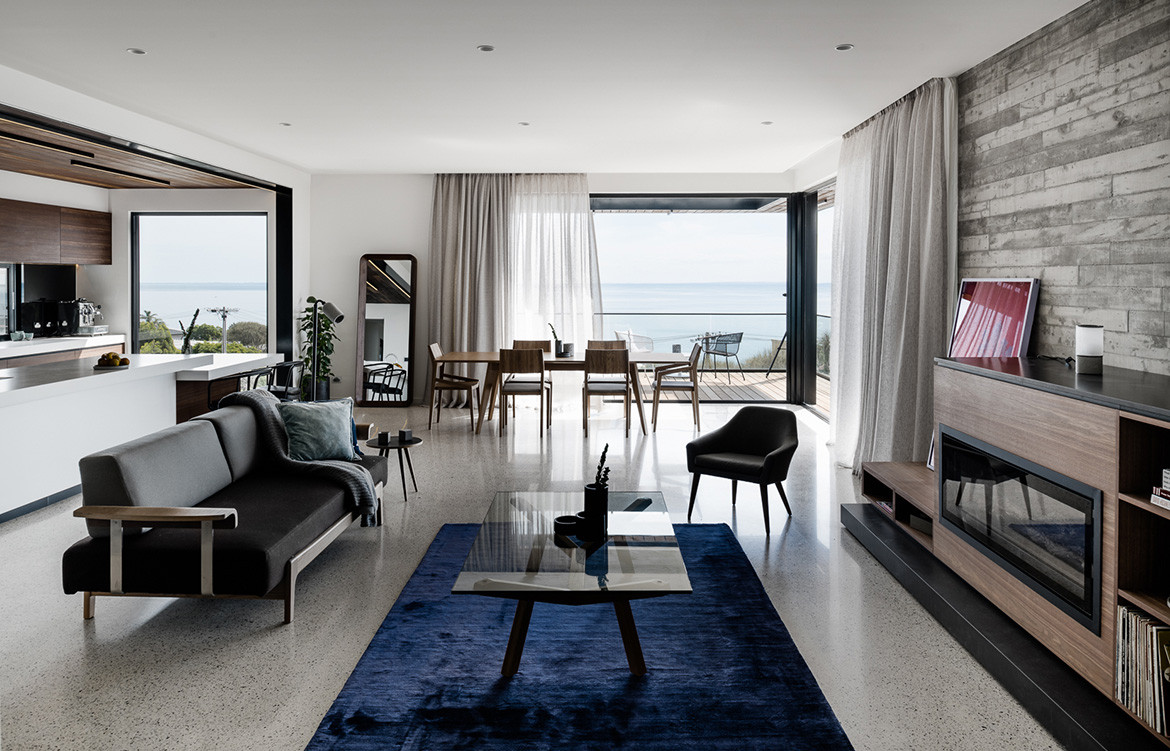 It's remarkable to note that Two Angle House was ultimately completed as the early construction process was fraught with significant challenges. "Leading up to the start of construction, everything was sunshine and rainbows. Great site, great clients, great design (we thought!)…what could go wrong? We even had Grand Designs Australia interested in featuring the build, but after several interviews, their producer determined that there wasn't enough inherent drama in the project…everything was a bit too tidy."
As it turns out, the producers missed out on a dramatic turn of events. "The initial builder did just about everything wrong that he could," explains Christopher. After numerous episodes demonstrating severe lack of judgement, the first building contract was terminated and Kabsav Projects was brought in to rectify the problems and rebuild most of the house. "They did an incredible job and really pulled the rabbit out of the hat on this one.
"What's interesting is that so often we see these stunning homes in magazines and online, but there's almost always a struggle (even on the so-called "smooth" projects) to bring a building, especially ambitious ones like this one, to life."
Megowan Architectural
m-a.com.au
Photography by Tom Blachford
Dissection Information
Benchtops from Newform Concreting
Bath tub by Kado Luxe
Bathroom basins by Kado Luxe
Tapware from Milli Edge
Appliances supplied by Miele
Fireplace from Heatmaster
Skylights by Belle
Yuki Border tiles form Artedomus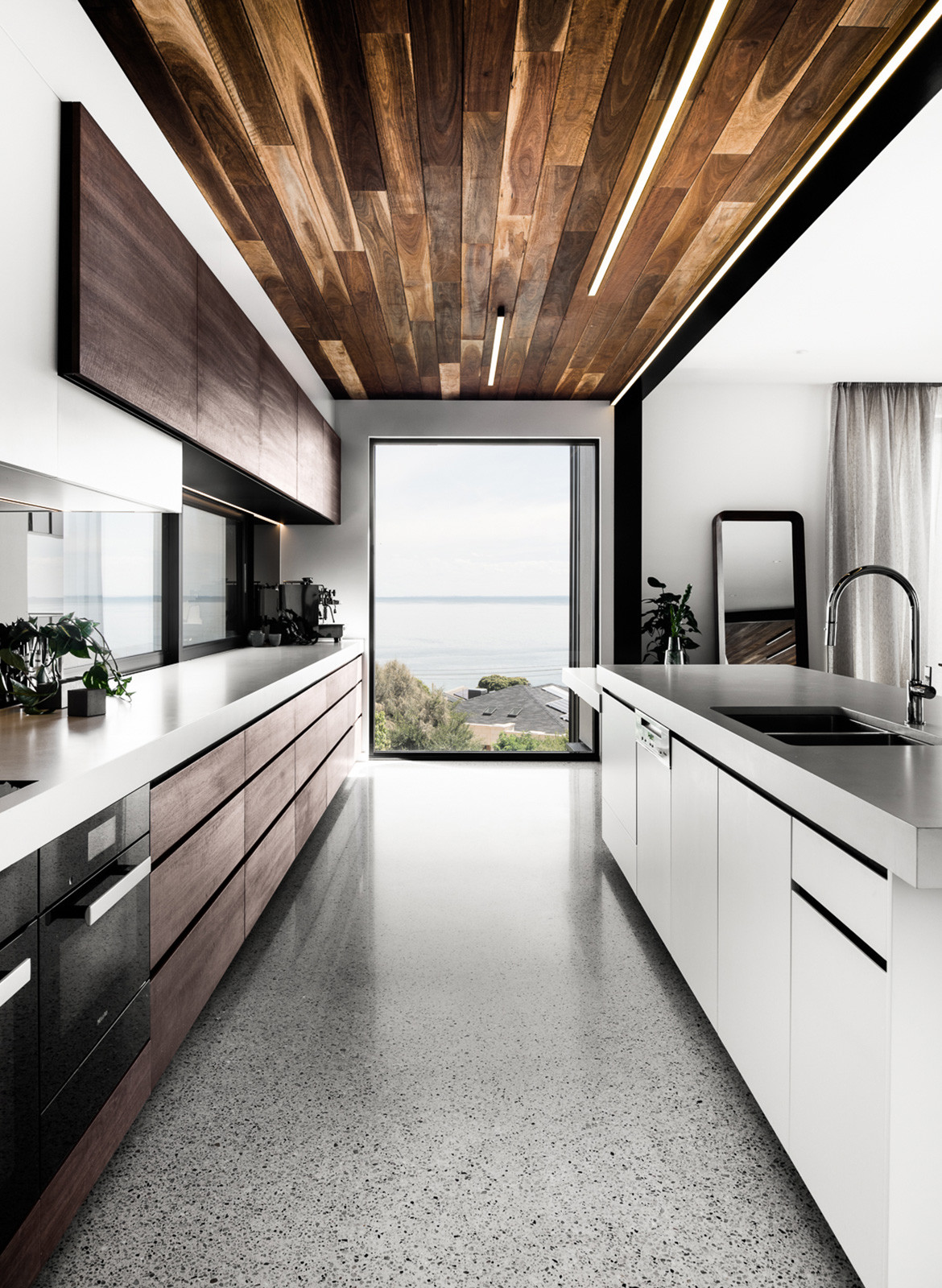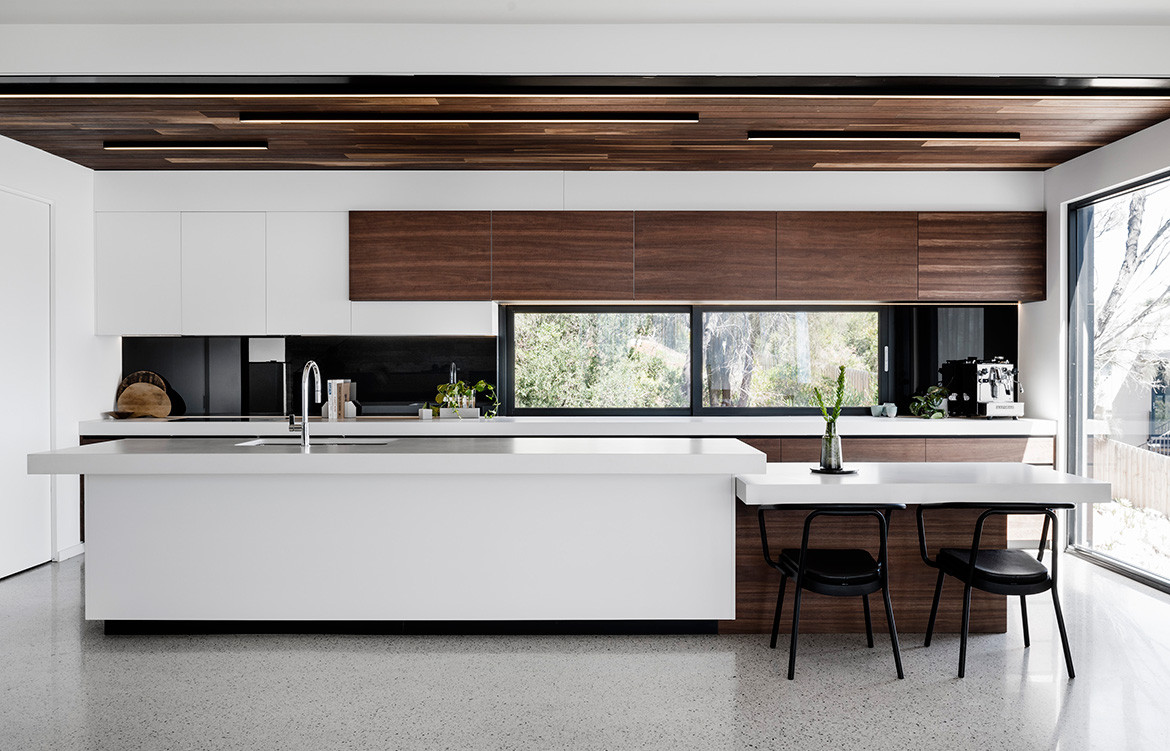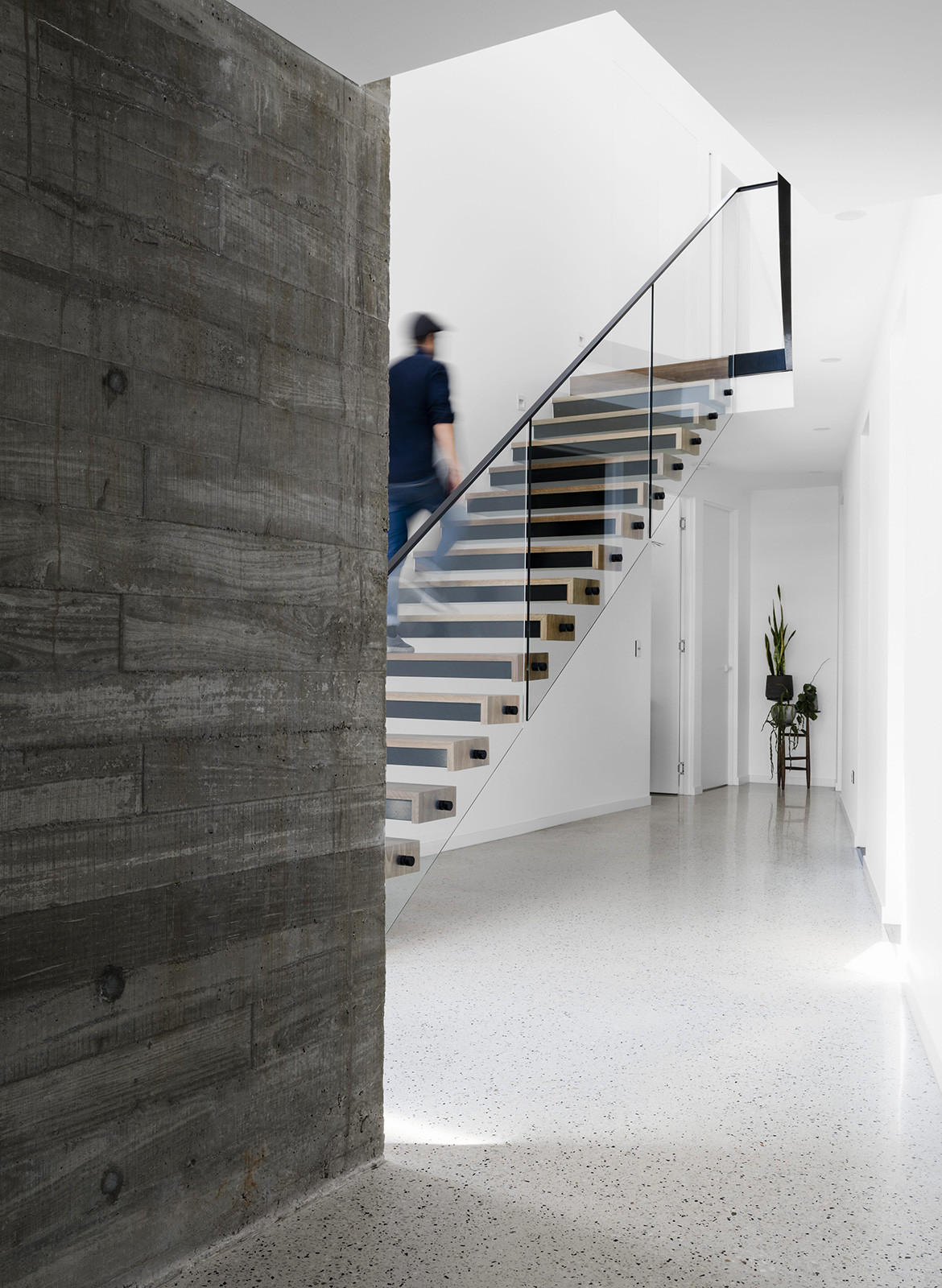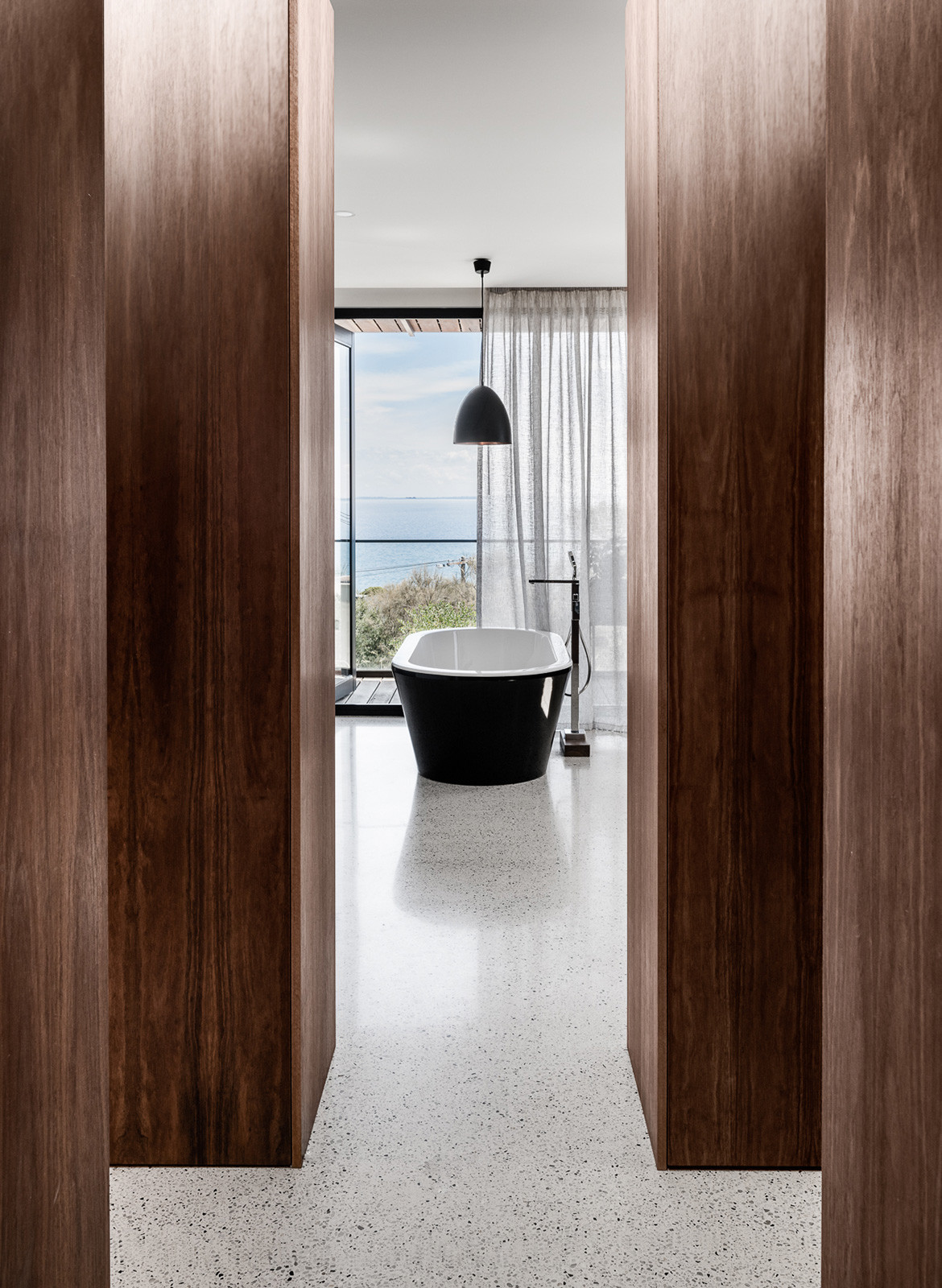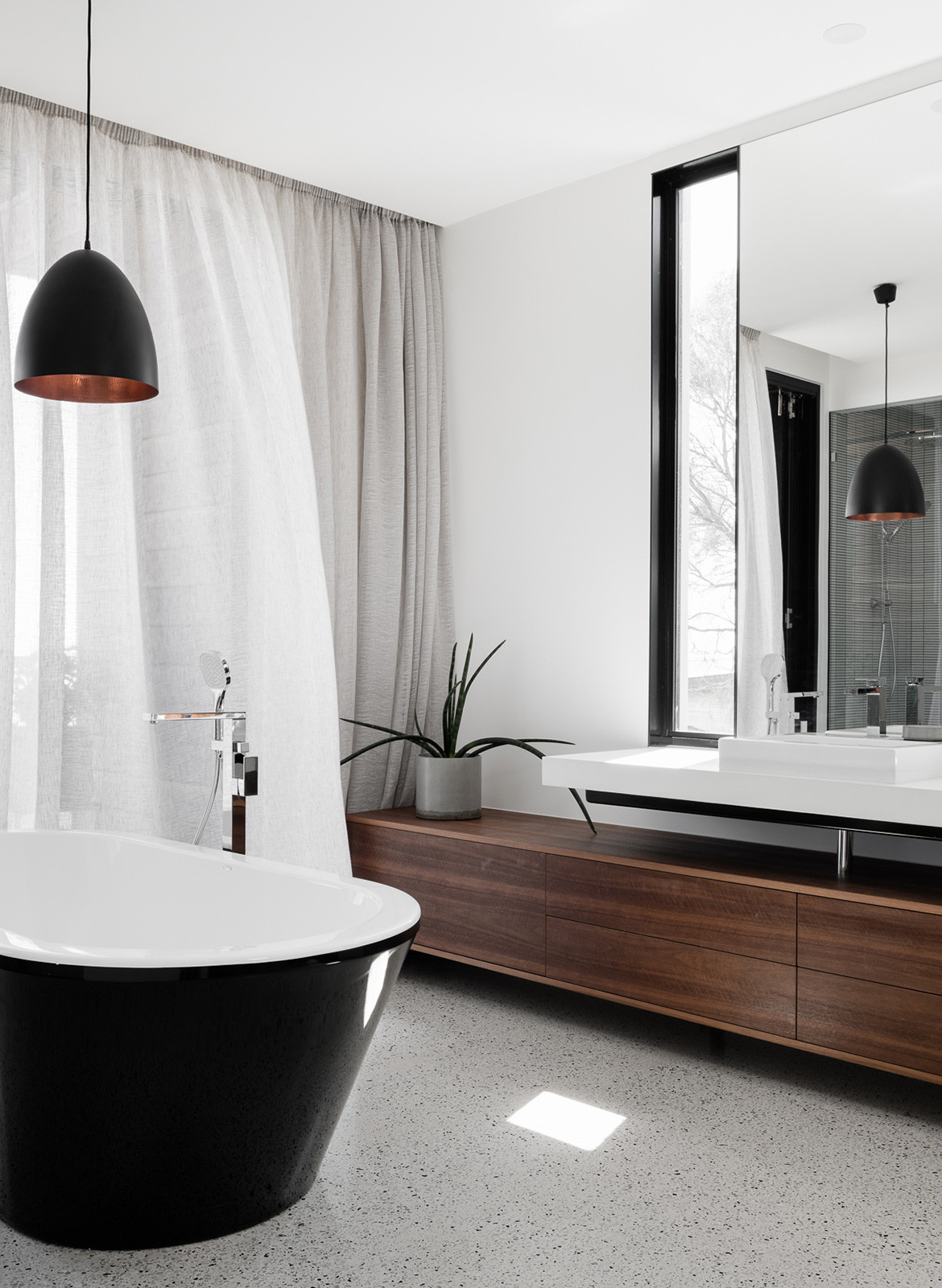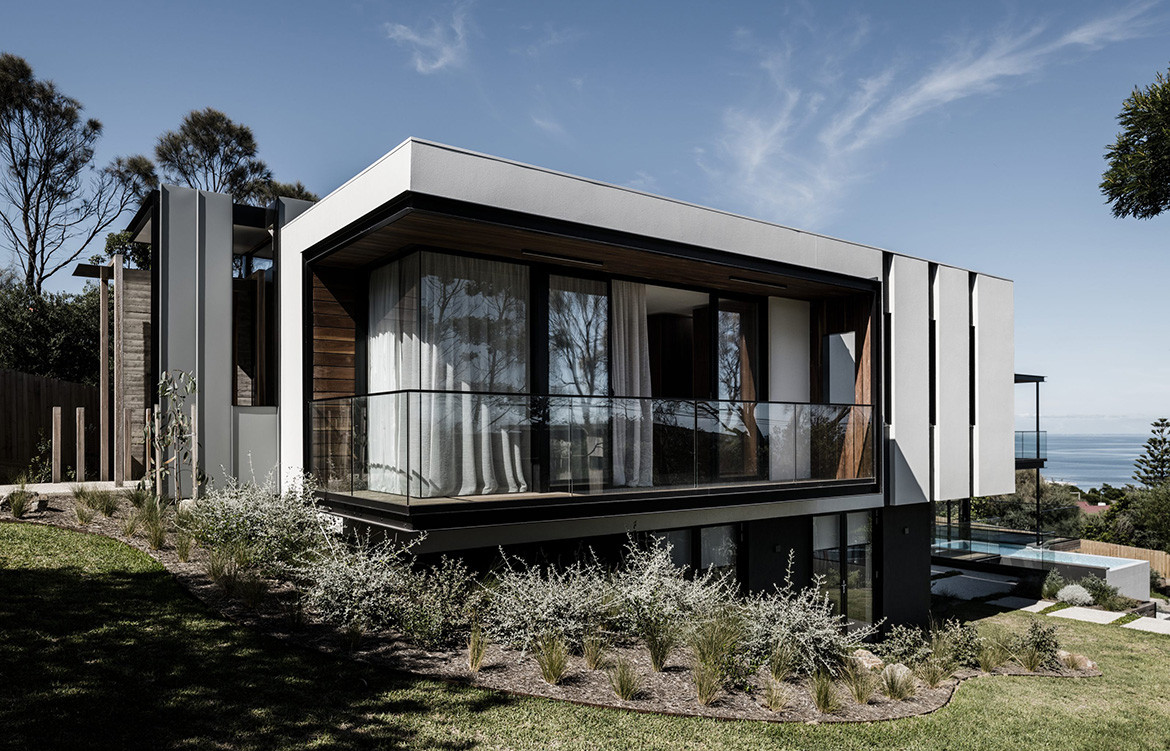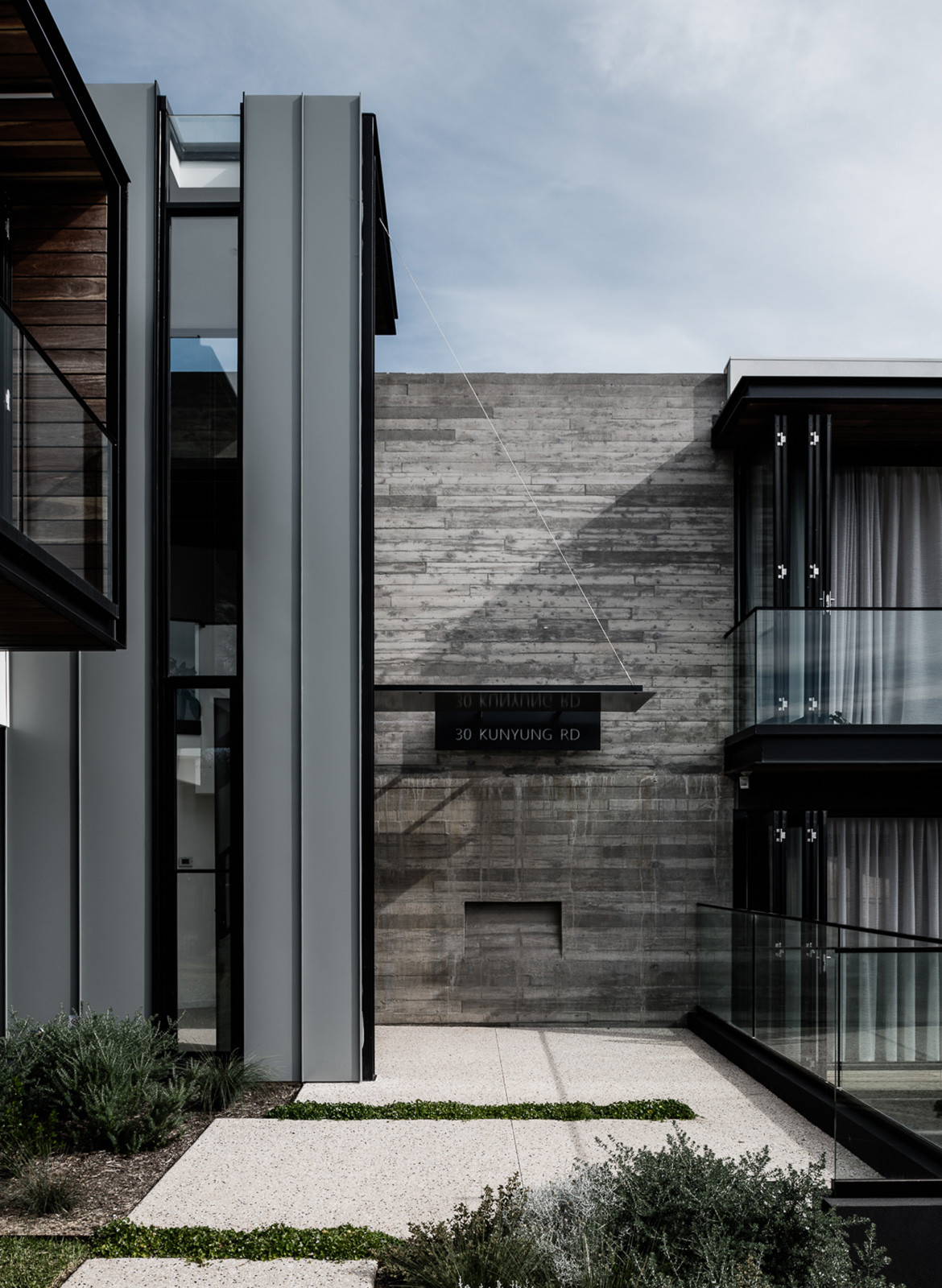 We think you might also like Church House by DAH Architecture
Tags: Architecture, Artedomus, Belle, Christopher Megowan, colorbond, Elana Castle, Heatmaster, Kado Luxe, Megowan Architectural, Miele, Milli Edge, Mount Eliza, Newform Concreting, Tom Blachford, Two Angle House, victoria
---