Opened in 2018 in Ho Chi Minh City, Vietnam, Dear TeaHouse is a modern take on a traditional teahouse that takes the best of both worlds – and the first of its kind in the country. Located in a densely populated city its purpose is to provide patrons with high-quality teas sourced from east Asia in an environment that offers peace, pause and a place to repose. The design and purpose is intended to cater to generations young and old.
In September 2019, the modern concept teahouse launched an immersive tea art experience called Mekong. Inspired by the culturally rich and inspiring landscapes of the Mekong Delta region nearby, Mekong Delta is a maze of rivers, swamps and islands – and the homeland of the Dear TeaHouse co founders. The area is known for floating markets, Khmer pagodas, and rice paddies. Adjacent to Ho Chi Minh City, tours of Mekong Delta region will often start from Vietnam's largest city.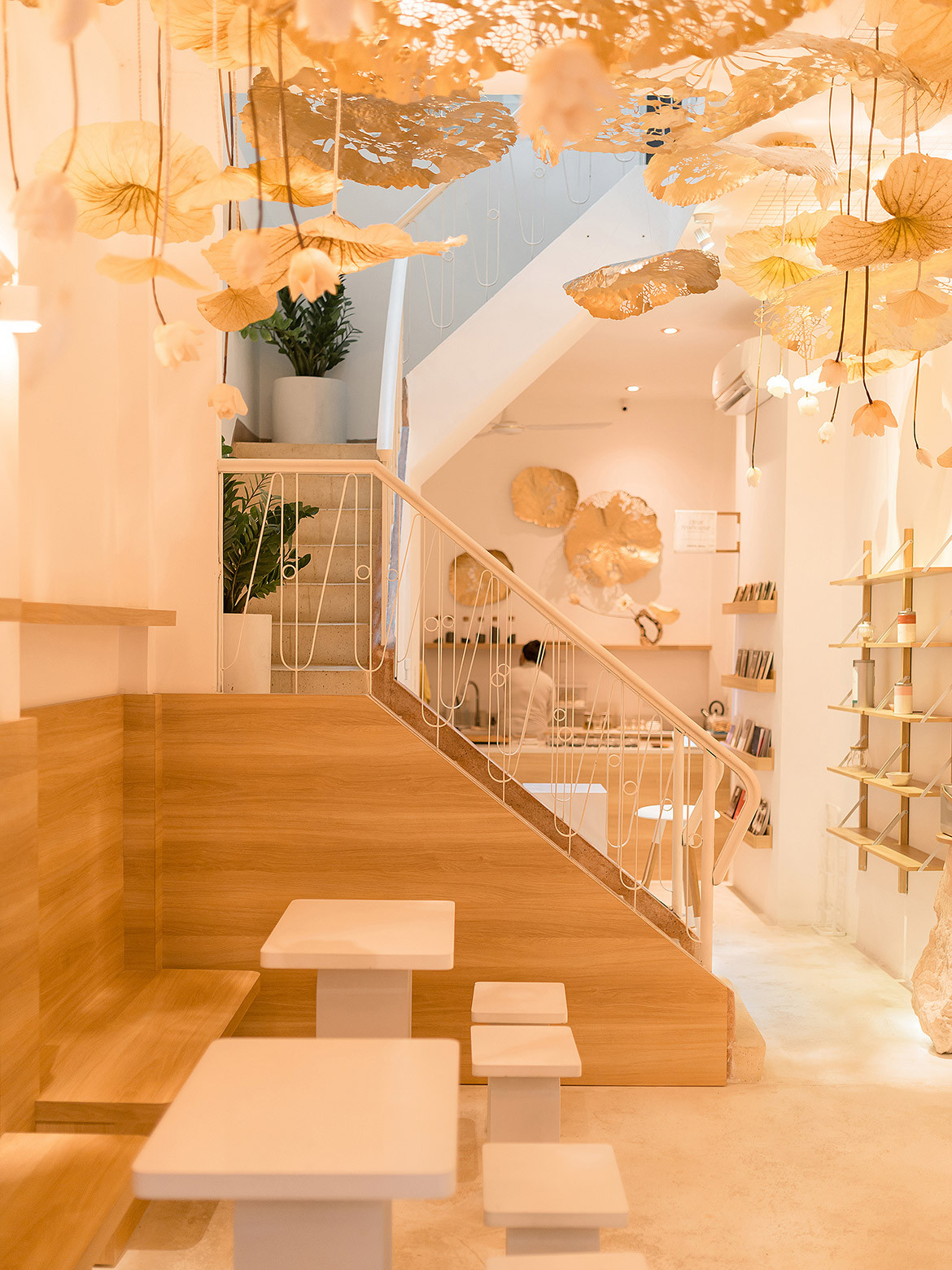 A coming together of Ecolotus and Dear TeaHouse, a major part of the experience is possible through Ecolotus's variety of products, including dried lotus flowers and leaves. Mekong is open to residents of the city and tourists alike, and is an interactive and educational experience to arouse patrons' senses and enrich them with a deeper understanding of the Mekong Delta region.
"By taking inspiration from the image of a sunset down in the Mekong river, we seek to construct an immersive tea-art experience where people can experience the feeling of being Alice in Wonderland by drinking tea amid a virtual lotus pond the moment they step through the door," says Danh Le, co-founder of Dear TeaHouse.
The two experiences especially devised in the theme for visitors are:
MAJESTIC MEKONG
The unique installation art produced exclusively for Dear TeaHouse taking inspiration from the image of "lotus pond", designed and handcrafted from a total of more than 250 lotus-related products from 8 categories from Ecolotus by local artisans under the direct supervision of artisan Thien Nguyen of Saigon-based Dem Trang Studio.
LOTUS FLOWER TEA
With special Lotus Flower Tea from Ecolotus, handmade in Dong Thap, Vietnam for Dear TeaHouse. Accompanying this are four signature teas selected for their artisanal, fragrant, and health-nourishment quality that are extremely beneficial for tea lovers.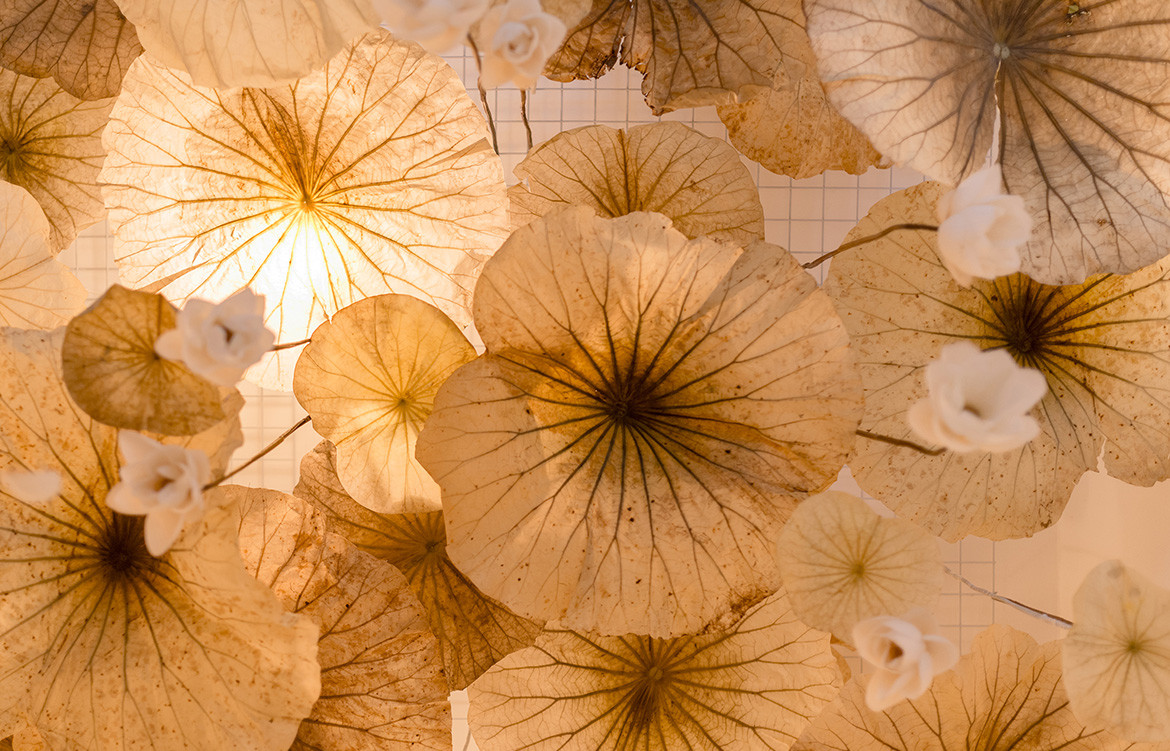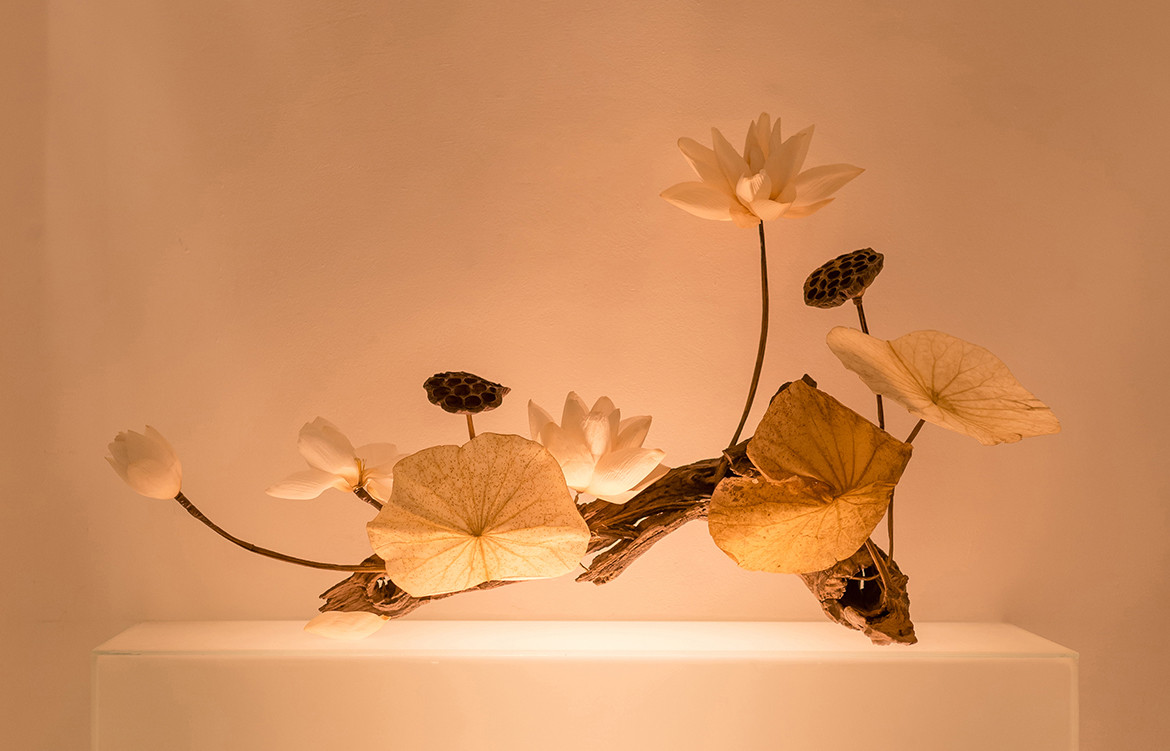 The intention is that in pausing for the ritual they will see the benefits of pausing – by extension – in daily life, especially given the normalised chaos of modern, urban life.
Mekong is the second in a series of installations and interactive experiences planned for Dear TeaHouse. The first, Hanami, took inspiration from the unique ritual of flowering viewing in Japan and was likewise a co-production between Dear TeaHouse and Ariyasa (concept).
Dear TeaHouse
dearteahouse.com
Ecolotus
www.ecolotus.vn
Photography by Marc Tran
Dissection Information
Concept: Phu Nguyen Ariyasa
Art installation: Thien Nguyen
Flower Arrangement: Phat Tran
Tray Design: Tap Decor
Graphic Design: Danh Le, D4nh
Architecture & Furniture: Yen Nguyen, Seven Studio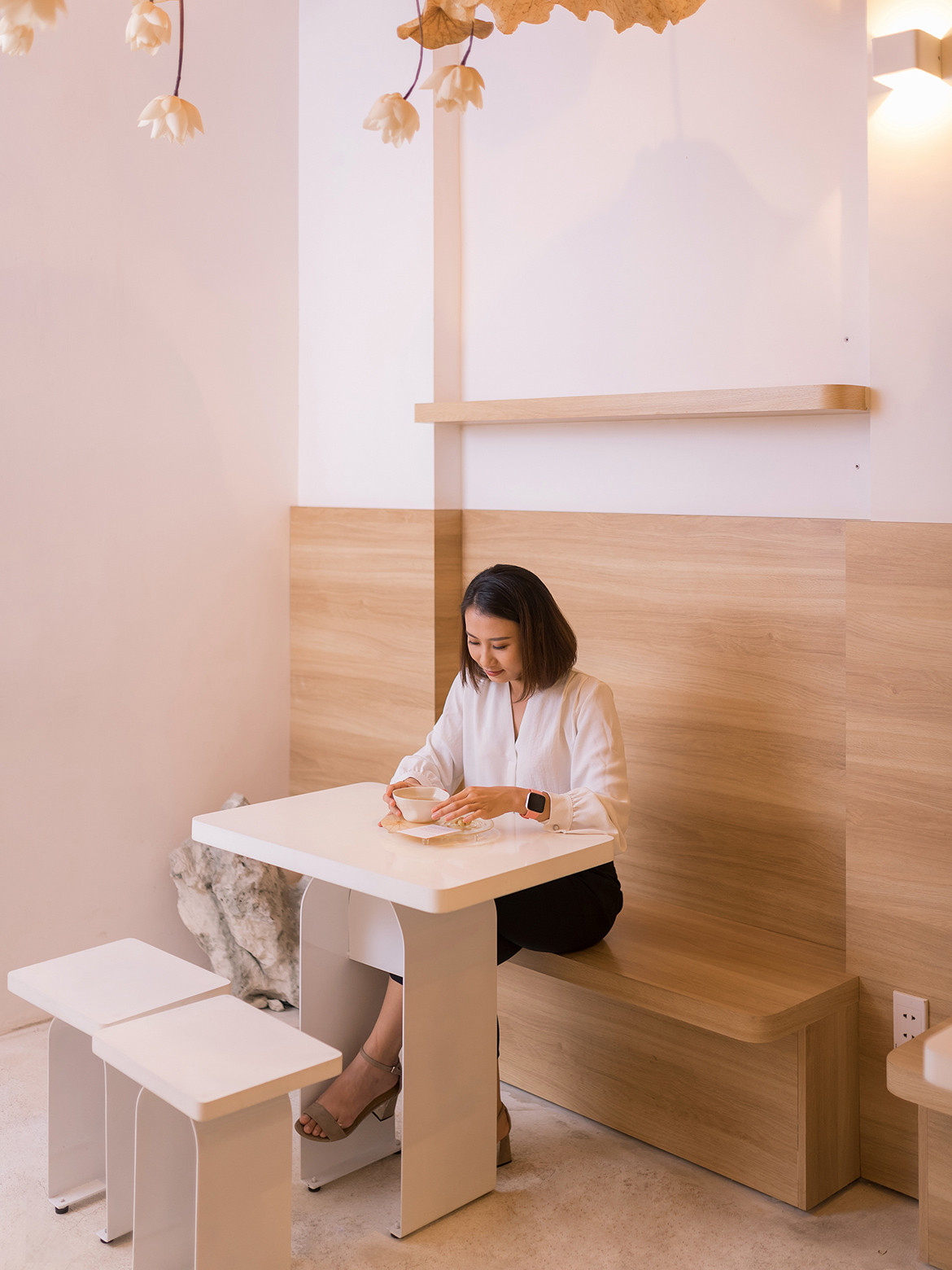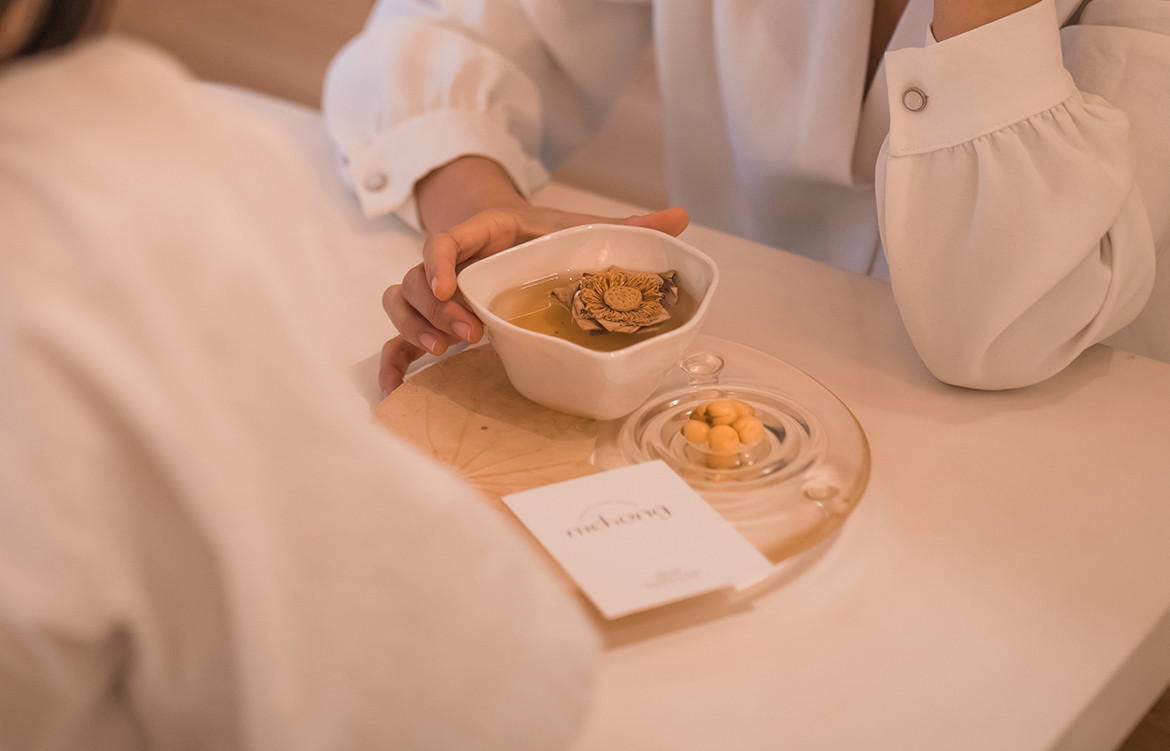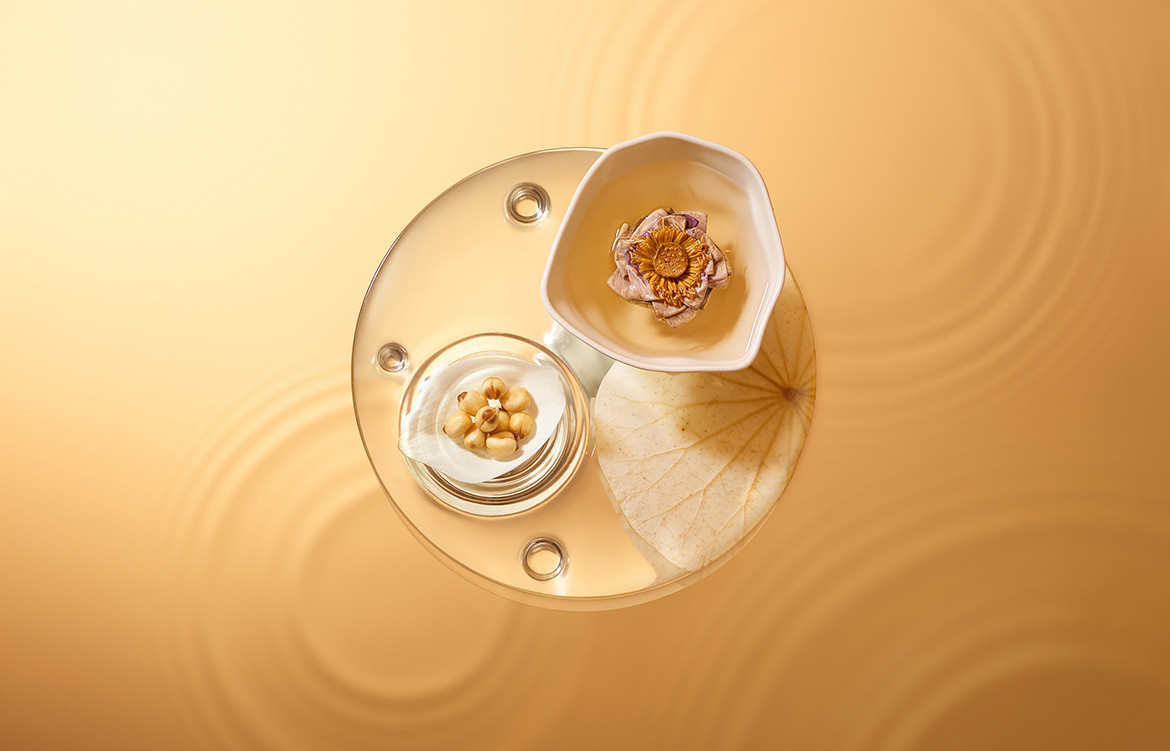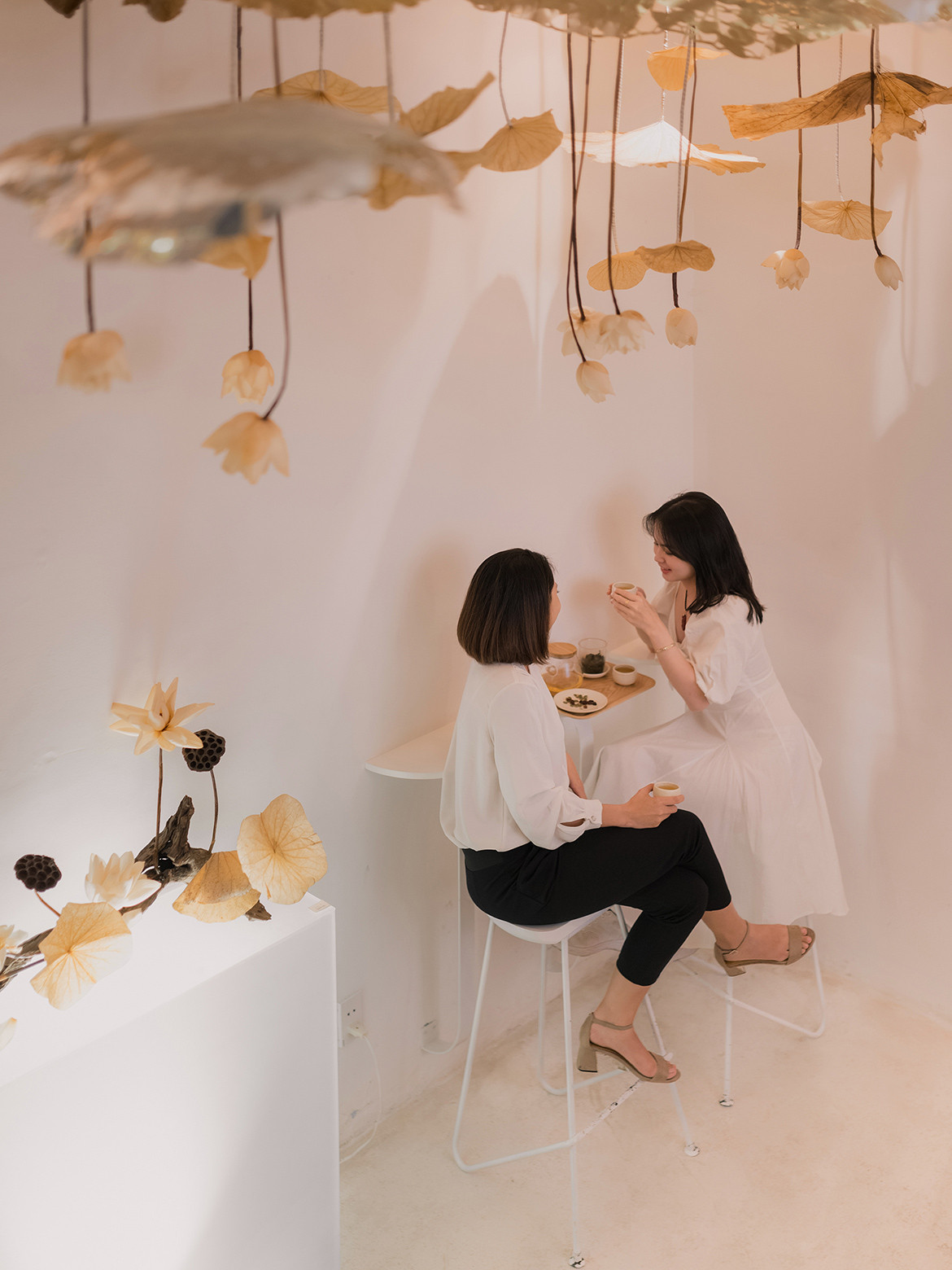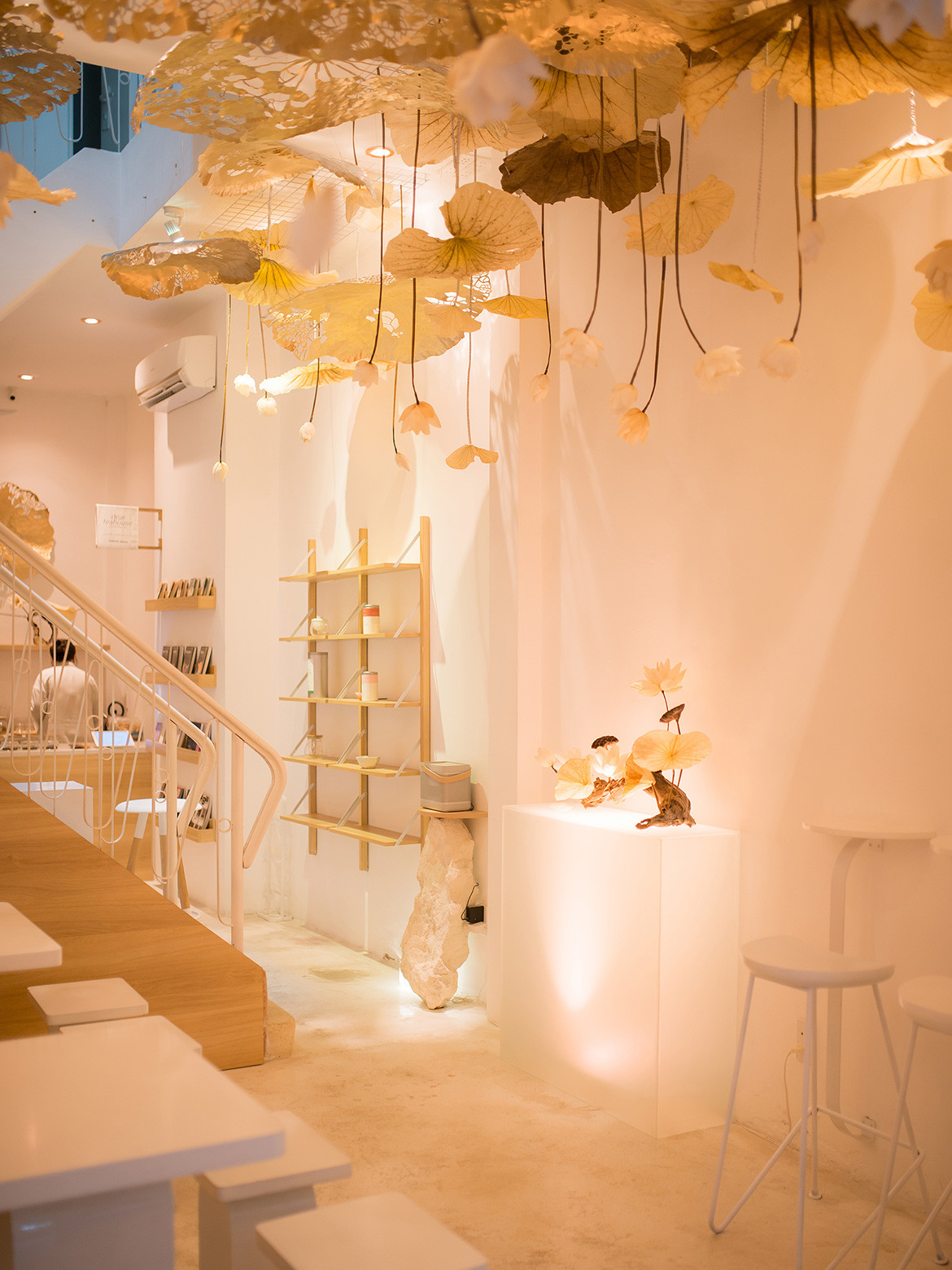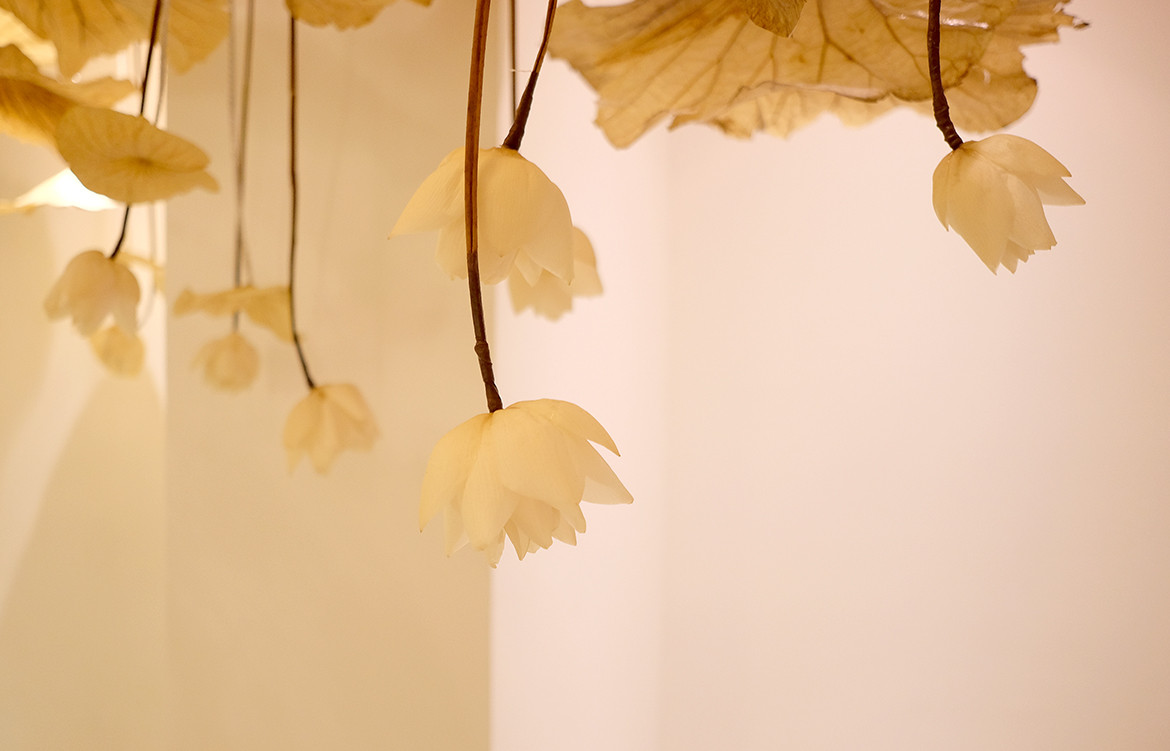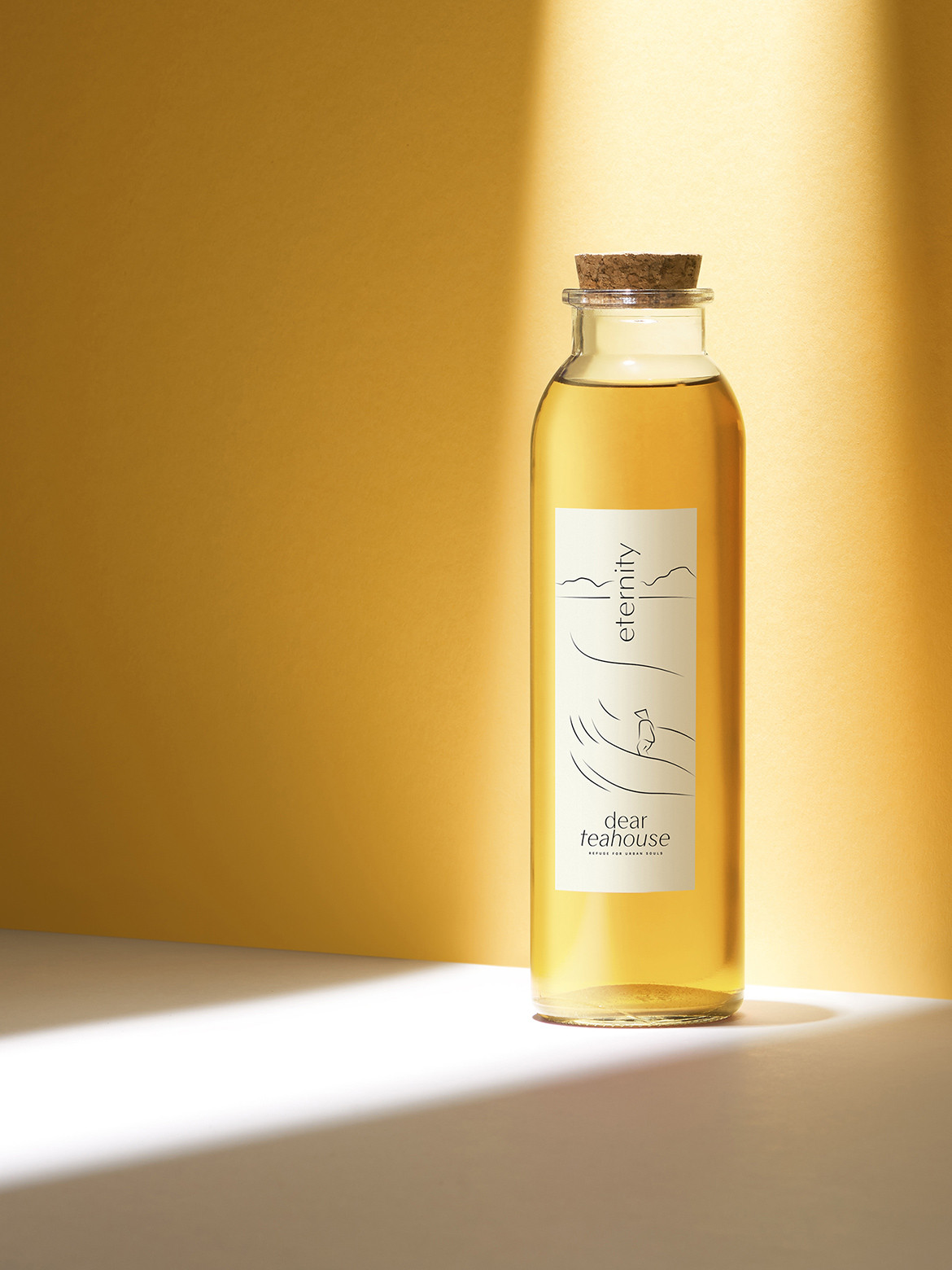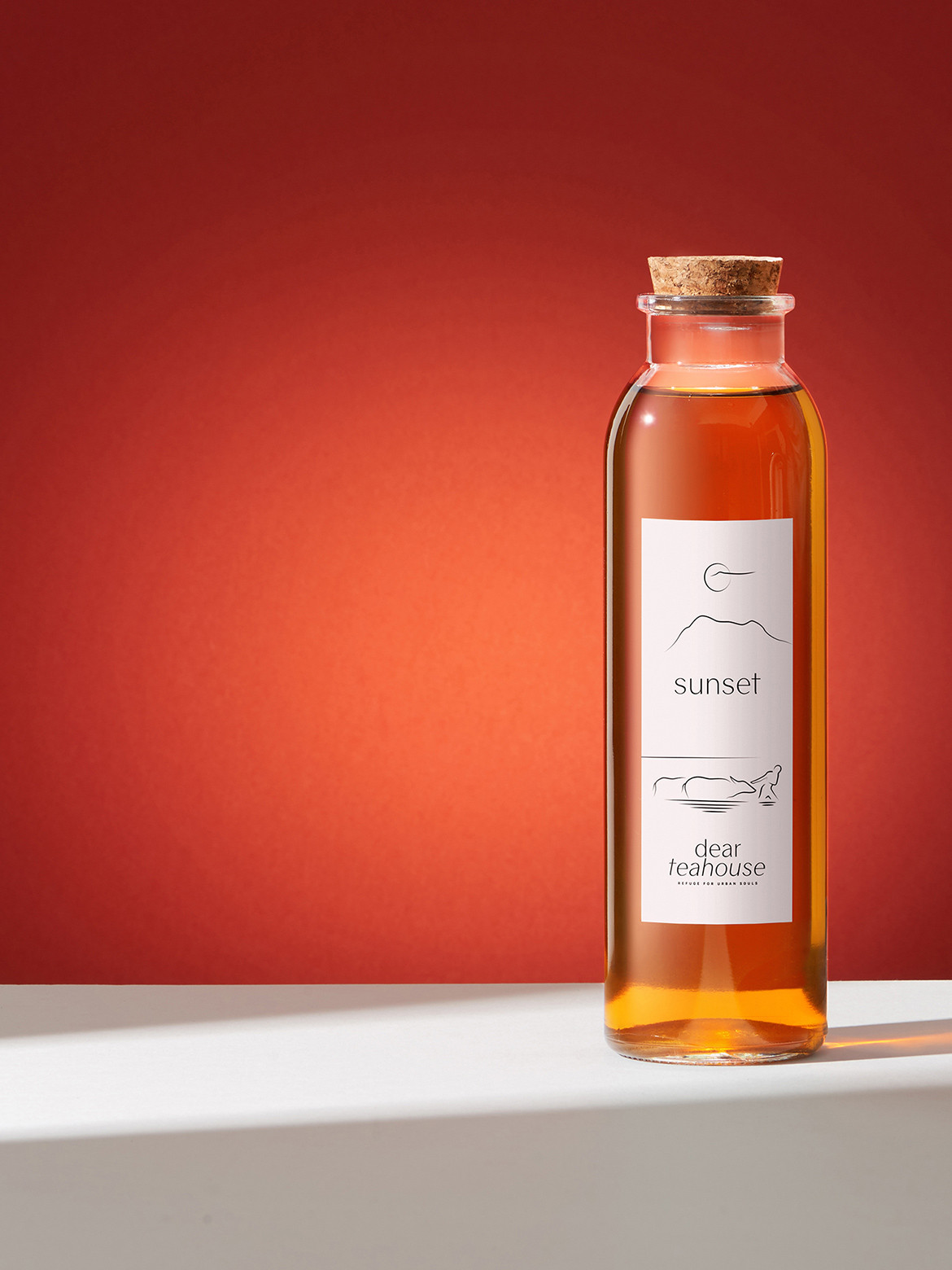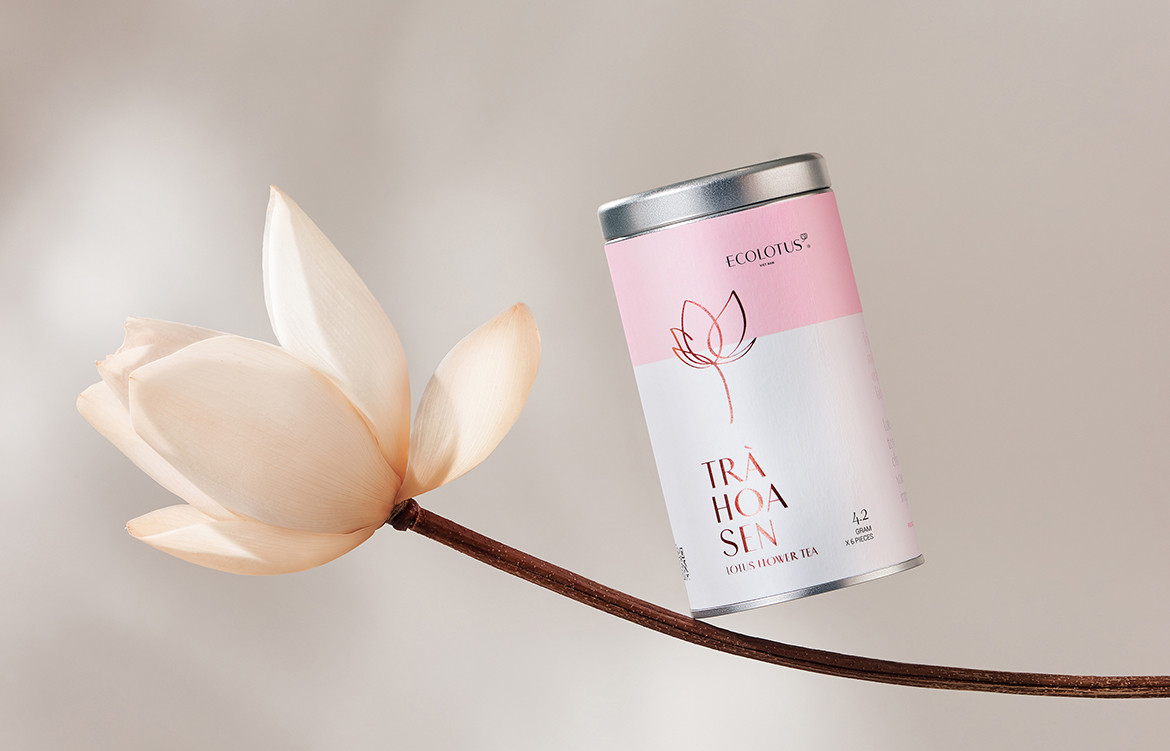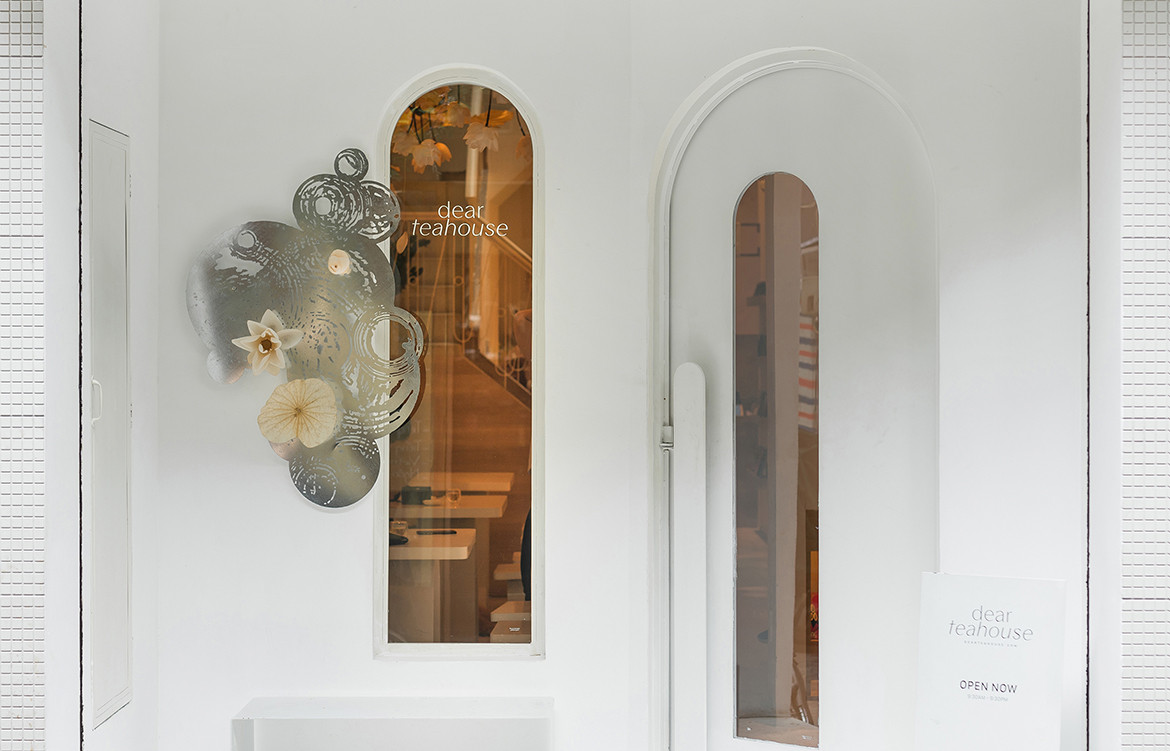 We think you might also like La Chansonnière by GB Space
Tags: D4nh, Dear TeaHouse, Ecolotus, Ho Chi Minh City, Holly Cunneen, installation art, Marc Tran, Mekong, Mekong Delta region, Phat Tran, Phu Nguyen Ariyasa, Seven Studio, Tap Décor. Danh Le, Tea Art, Thien Nguyen, vietnam, Vietnamese Architecture, Vietnamese Design, Yen Nguyen
---