Kyneton House by Moloney Architects is located on what was once a tennis court, a piece of land that had been subdivided off from the property of a Victorian-era home in the historic town of Kyneton.
"A flat piece of land flanked by a steep excavation into the hillside; the site created a great way to return wayward tennis balls," laughs Mick Moloney, director of Moloney Architects, "but for our purposes, the high retaining walls gave the new building an excellent sense of privacy."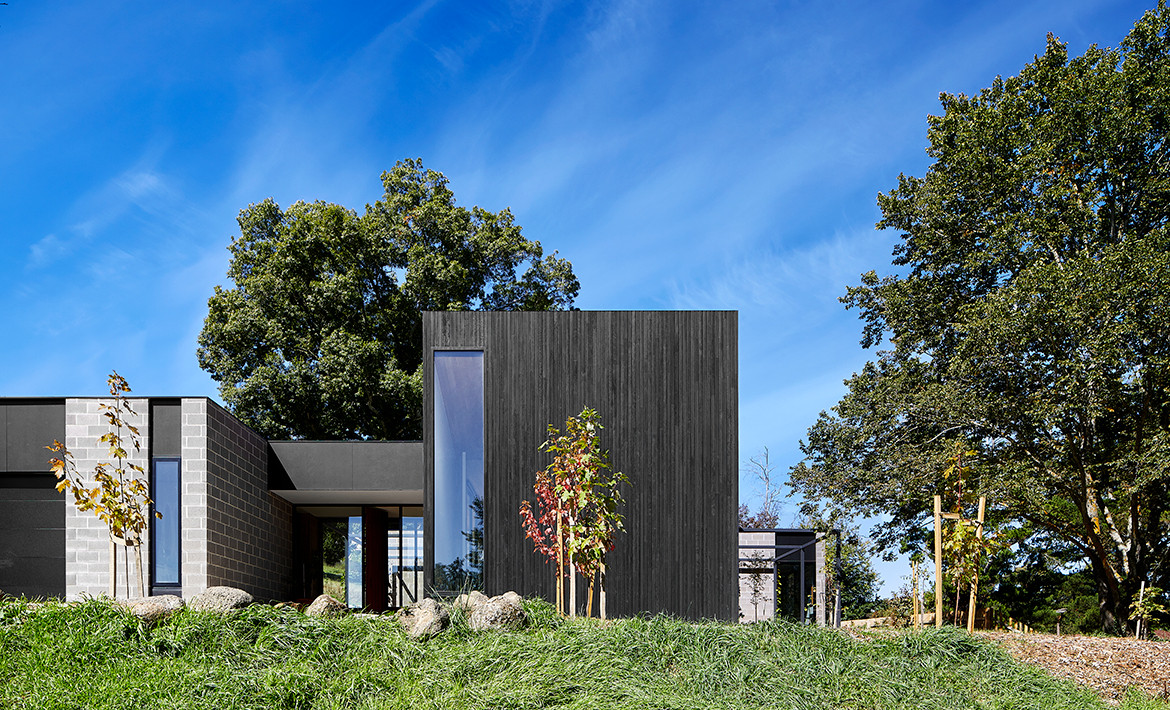 After following the studio for some time on Instagram, the clients approached Moloney Architects to create a contemporary home with a close connection to the landscape. With the site fronting a wide public reserve and the adjacent Campaspe River, the team elected to set the house back from the edge of the reserve to provide additional privacy and expanded views.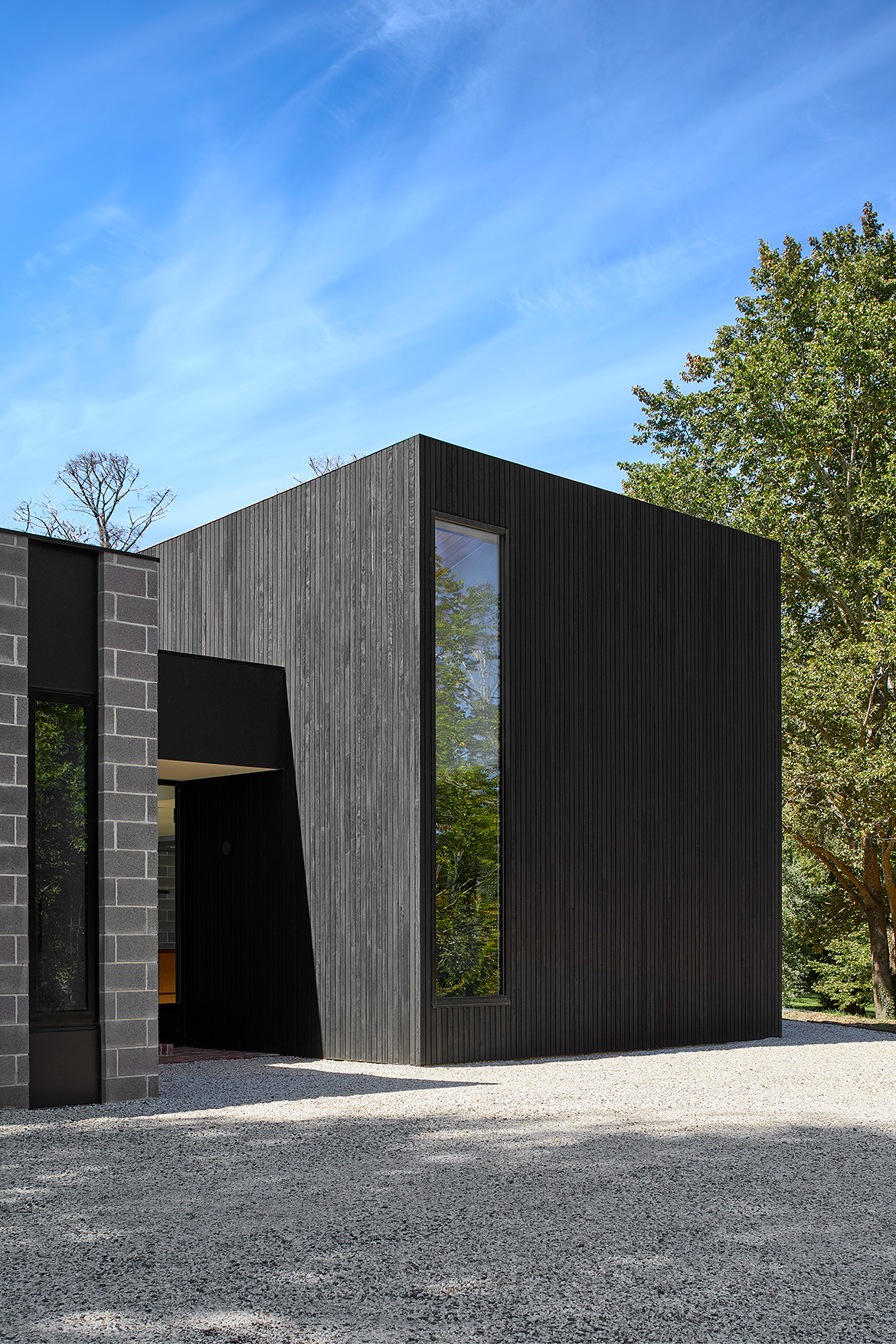 The hulking new structure, defined by concrete and blackened timber, is strongly anchored to the site and sited to leverage light and view access. "The services and sleeping wings, constructed out of concrete blockwork, book-end a lightweight timber and glass living pavilion, providing privacy and protection where it's needed and a connection to the views and landscape where it's desired," adds Mick.
As expected the service and sleeping pod have been designed as "cloistered spaces", expressed in solid masonry with smaller windows, with the living pod designed as a much more open, glazed element featuring lightweight timber cladding. In creating the wings, the architects have also created two courtyard spaces, connected by the main living area which is glazed on both sides. "The spaces are intended to be 'landscape rooms' that can be inhabited depending on the time of day, winds, and sunlight," adds Mick.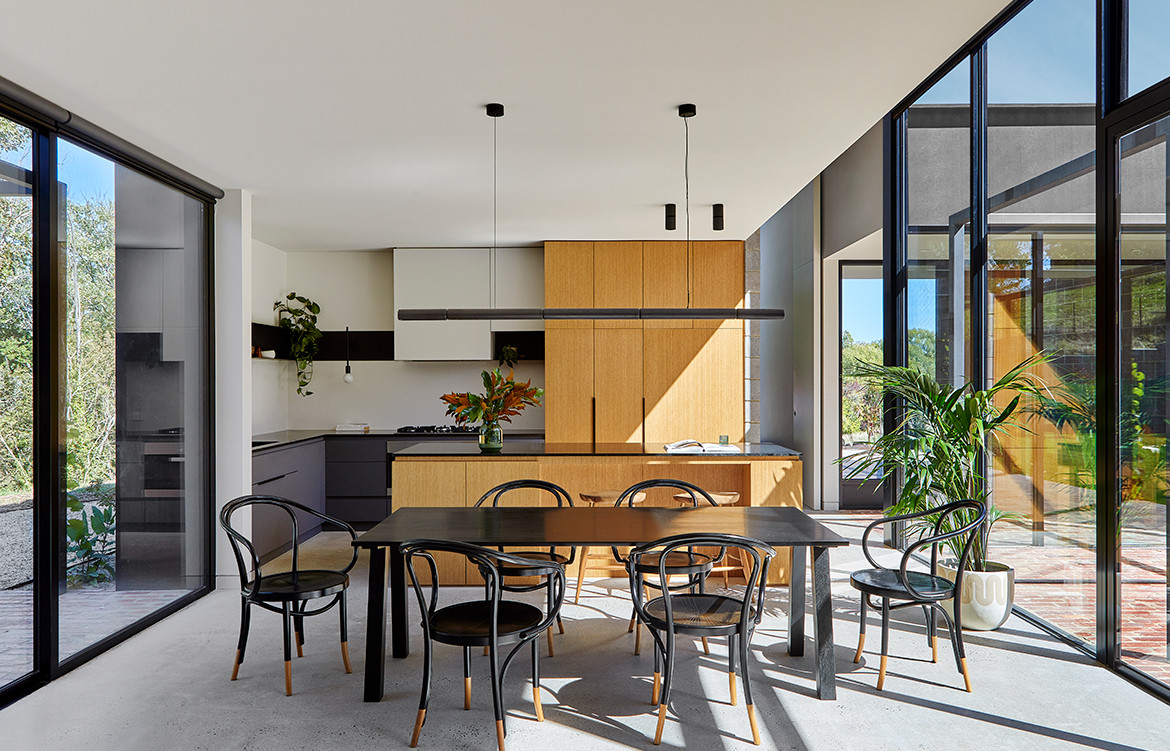 The interior scheme follows the cues of the exterior materials with the concrete blockwork making a seamless transition from outside to inside. Lighter, honey-hued timber, as seen in the joinery components and furniture selection adds warmth to the palette.
Kyneton House employs a number of passive solar principles with high thermal mass provided by the concrete slab, concrete hearths, and internal concrete blockwork. "Its narrow plan provides for excellent passive ventilation and, being in a cold climate, the home is also designed to be highly thermally insulated," adds Mick.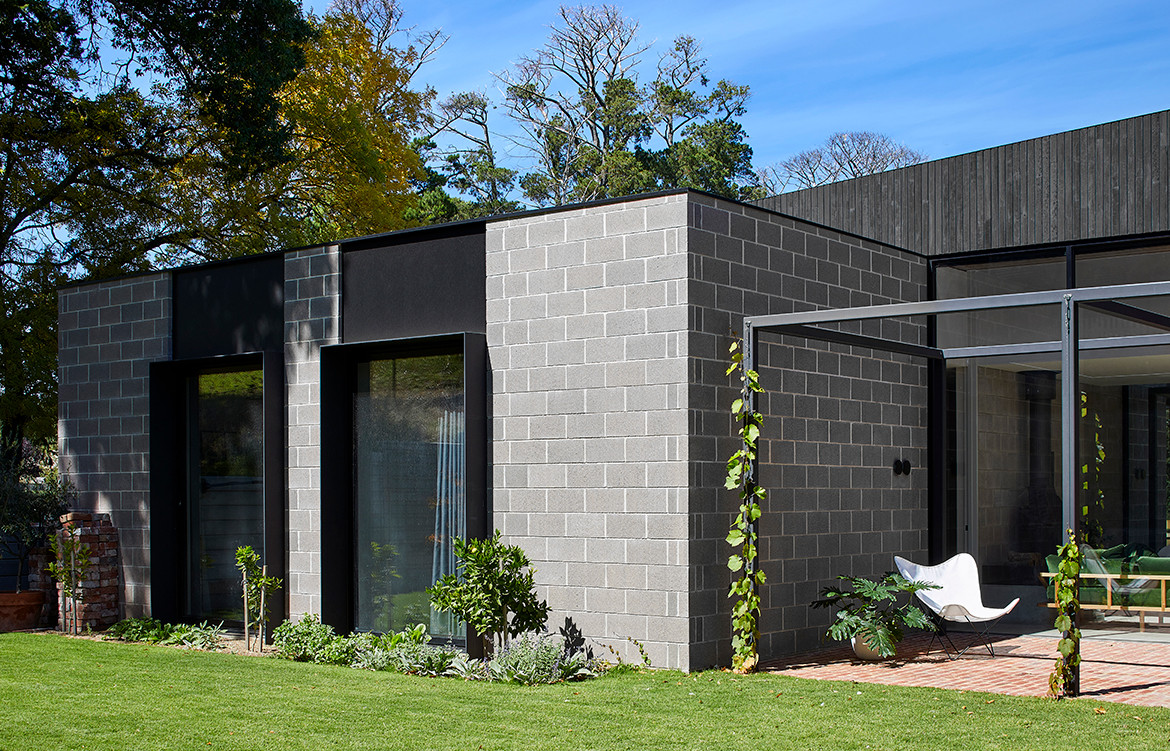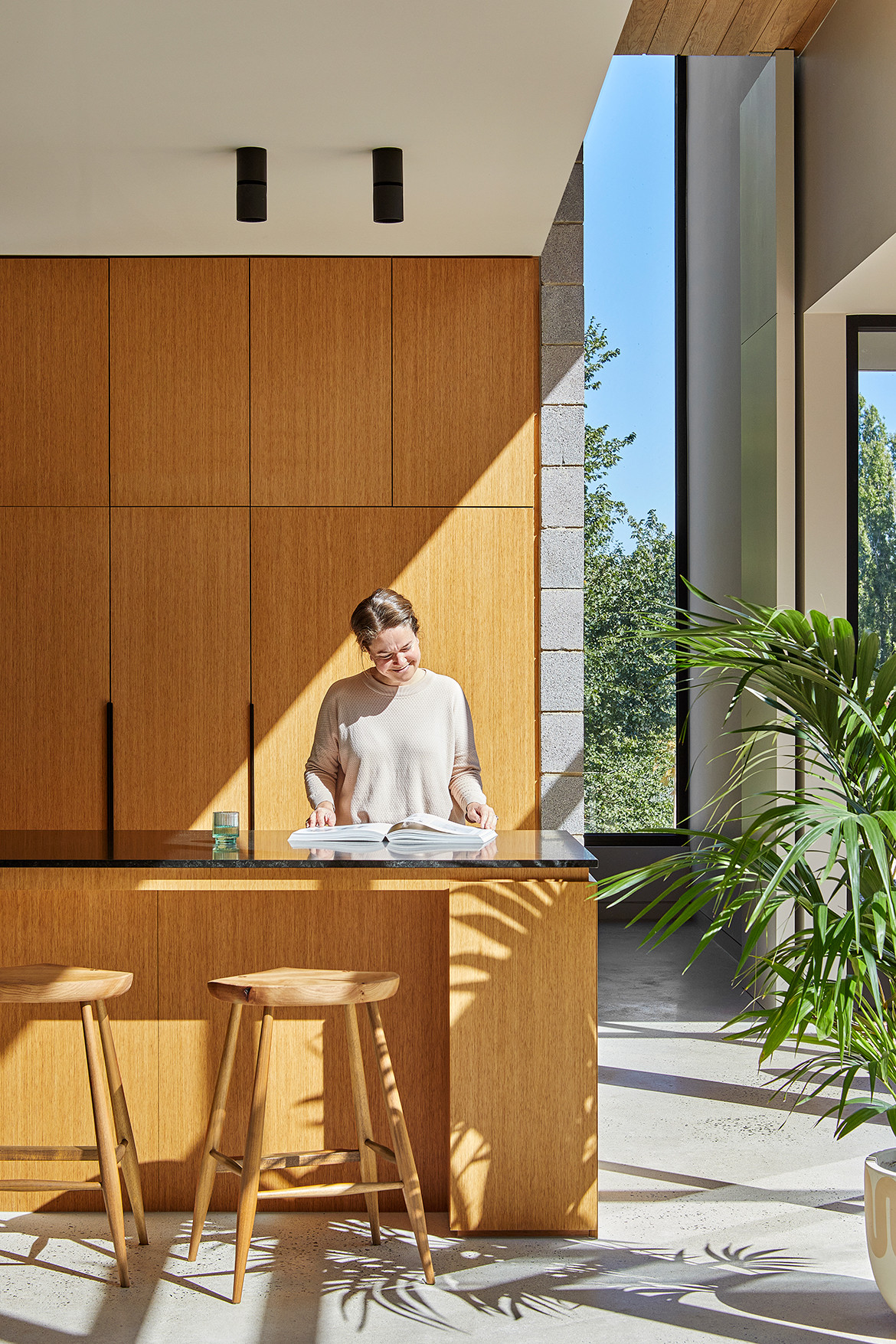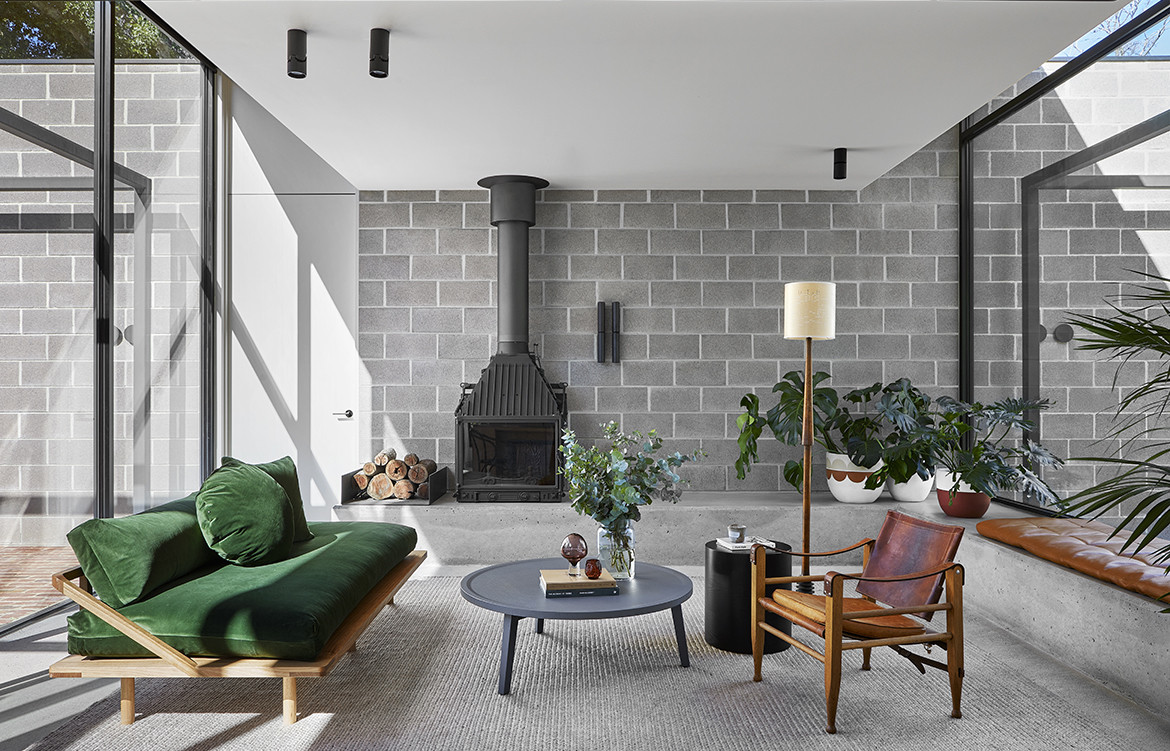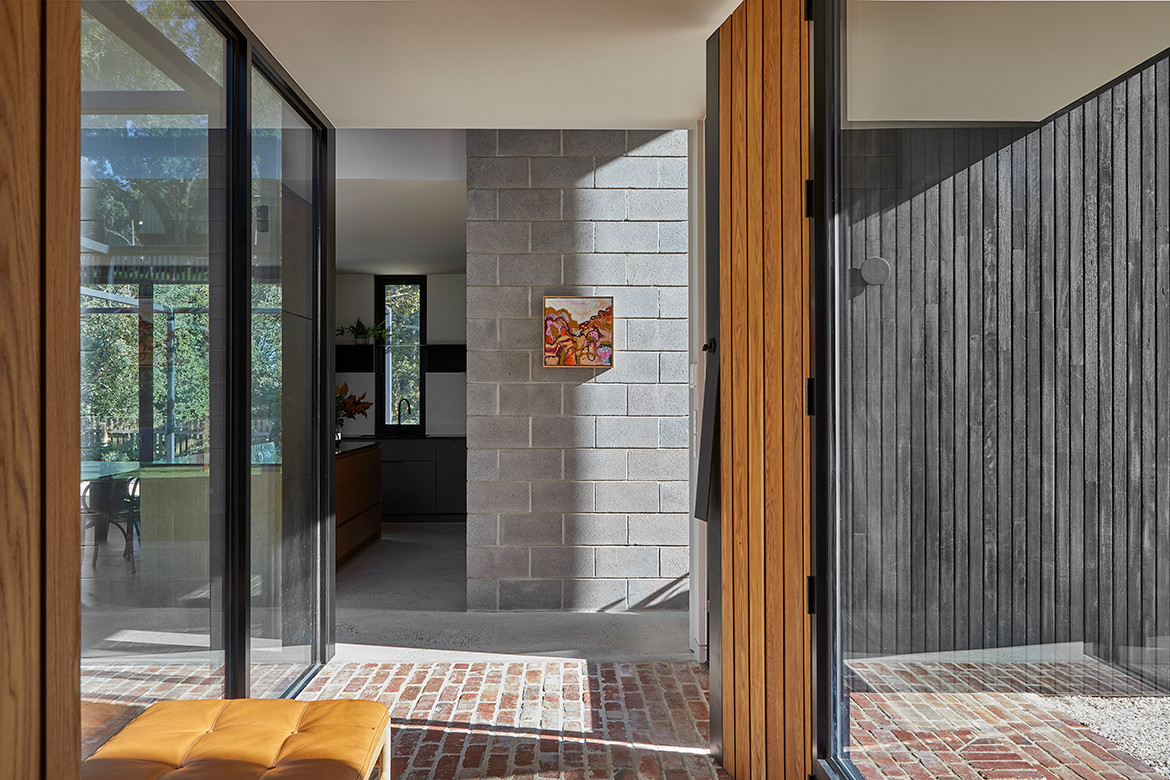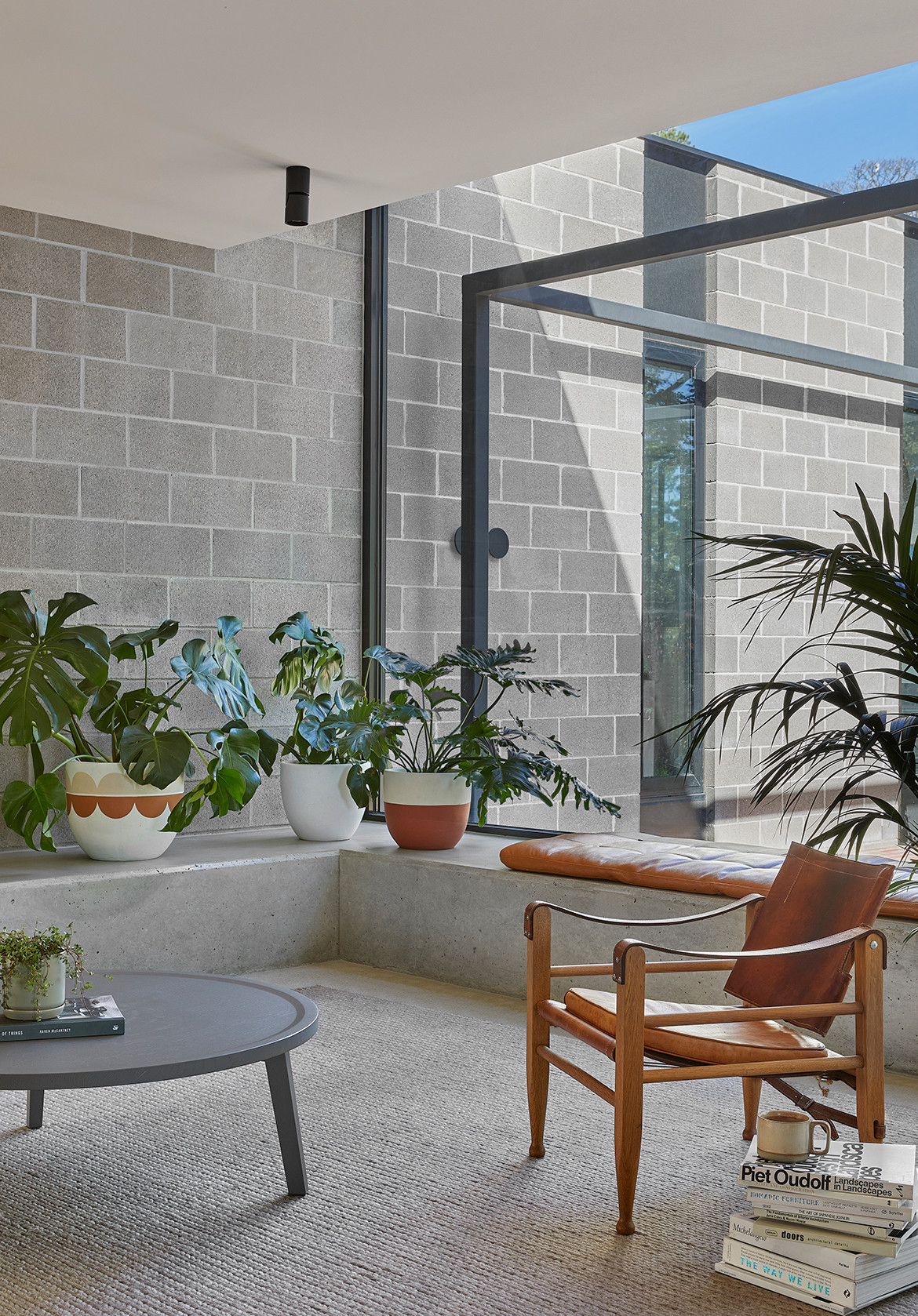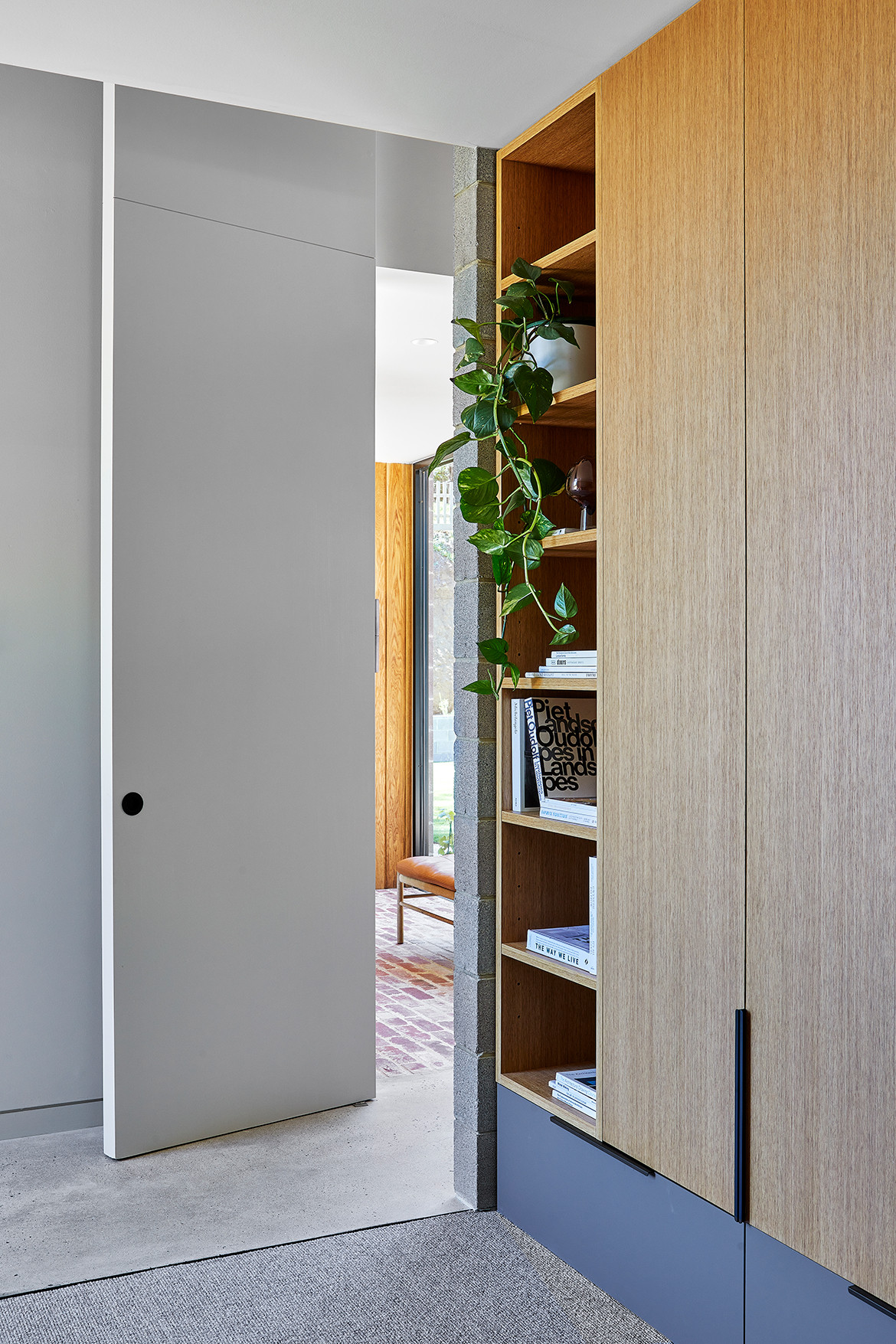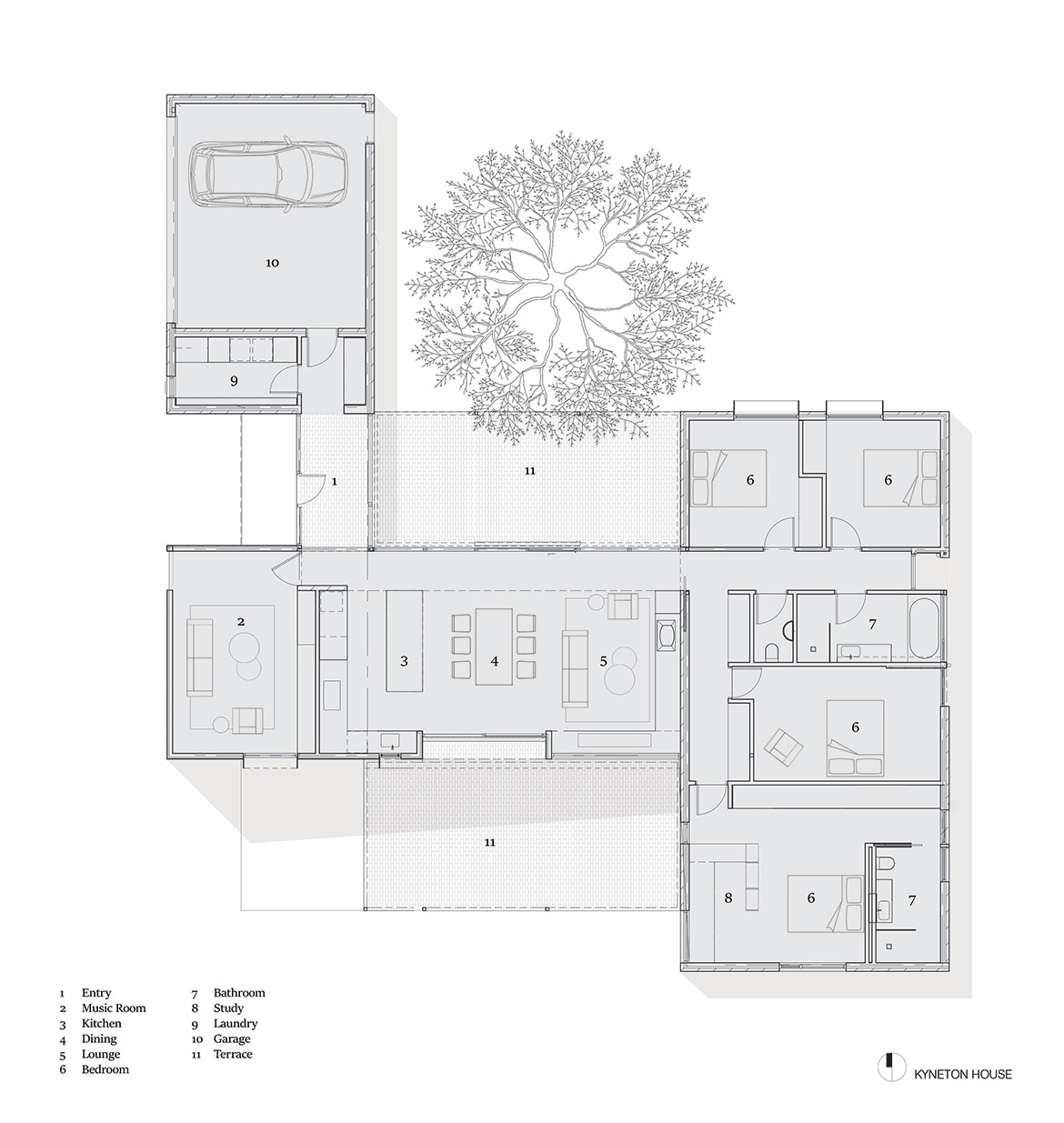 Project details
Architecture and interiors: Moloney Architects
Photography: Dave Kulesza
Why not explore Invermay House, also by Moloney Architects
Tags: Australian Architecture, modern architecture, Moloney, Moloney Architects, Regional Design
---