The client's brief to Alexander and Co. for this alts and ads project in Mosman, Sydney, was not too prescriptive, but pointed enough. It requested a residence – part cottage, part garden pavilion – with a swimming pool and ample freedom and capacity to accommodate the ever-changing needs of a growing family.
The original cottage that Alexander and Co. had to work with was quaint yet plagued by the traditional spatial limitations. On the bright side, there was at least one thing for the original property to boast: its large plot and expansive lawn had plenty of potential.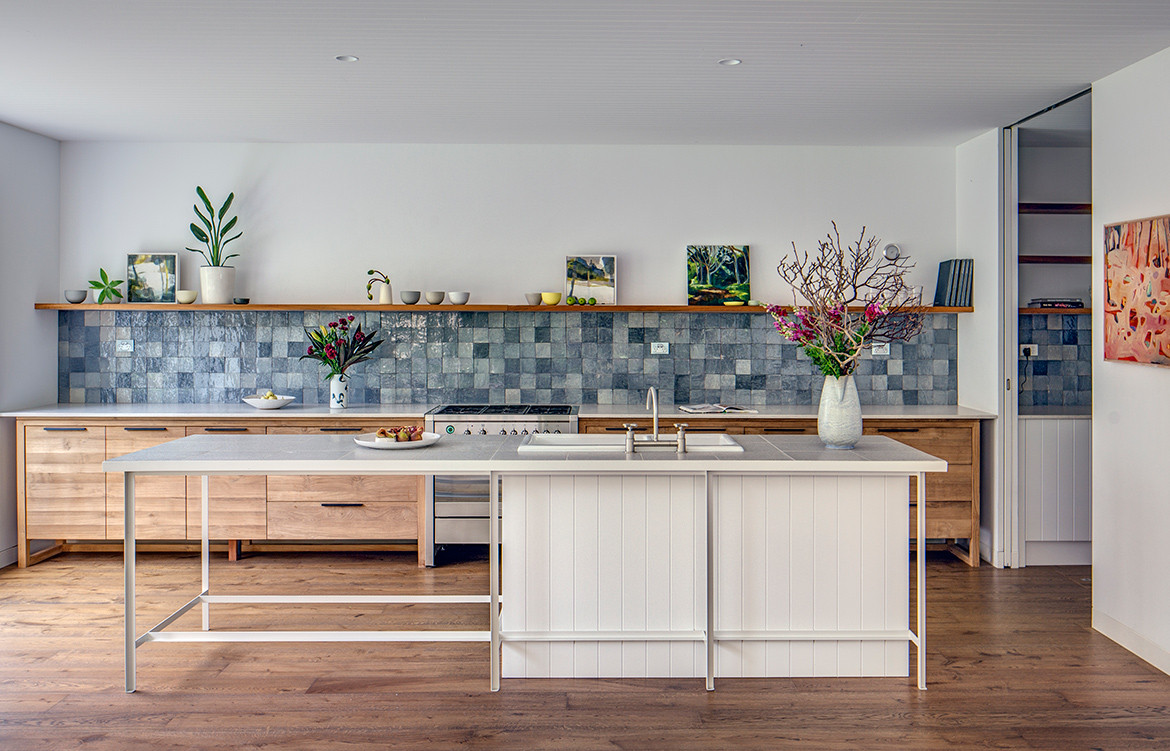 Presenting to the street as the original, single level dwelling, the contemporary rear addition to Mosman House opens up across two levels, spilling out on to the lowered garden. Balancing weightlessly on a single, barely visible, steel column, the upper level comprises three bedrooms, an ensuite and walk-in-robe, bathroom, and internal courtyard balcony.
The lower garden level is home to shared family spaces and amenities such as the kitchen, living, dining, spare bedroom, bathroom, laundry and cellar. Large format sliding doors spanning two walls of the lower floor make for flexible boundaries between indoors and out.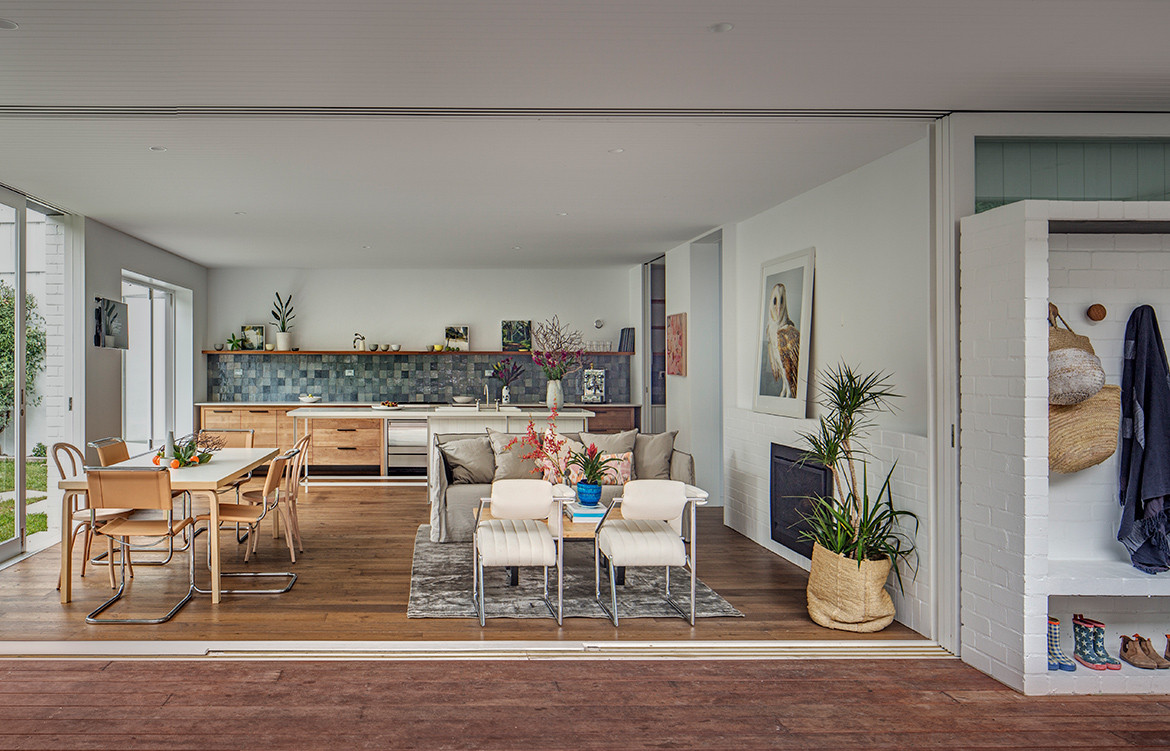 The new house is an abstraction of the original form. Solid walls have been replaced with operable ones; transparent and gravity defying in appearance. The newly added volumes of painted brick, weatherboard, and timber work extrude from the older, traditional form, unfolding around the pitched roofed cottage. The interiors are a collection of found joinery, traditionally lined ceilings and walls and exposed brickwork; robust, textural and personal.
Alexander and Co's renovation of and extension to Mosman House has strengthened its sense of connection between old and new, indoors and out. A contemporary case study for the quintessential Australian family residence, Mosman House expresses the quirks of a young family as well as the great antipodean love for the outdoors.
Alexander & Co.
alexanderand.co
Photography by Murray Fredericks
Dissection Information
Dining table and chairs from Anibou
Sofa and occasional chair from Anibou
Corbusier chair from Thonet
Large jute basket with plant inside by J'Jute from Dunlin
Artwork 'Prey' by Leila Jeffreys
We think you might also like Rose Bay House by Ricci Bloch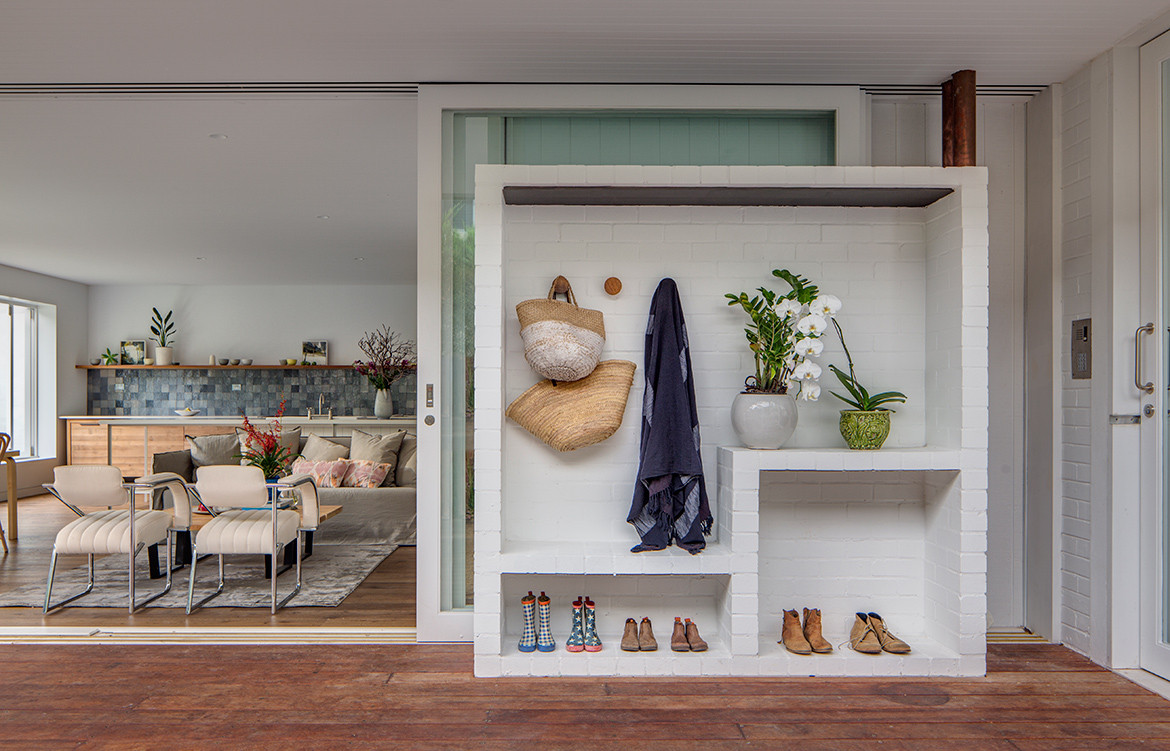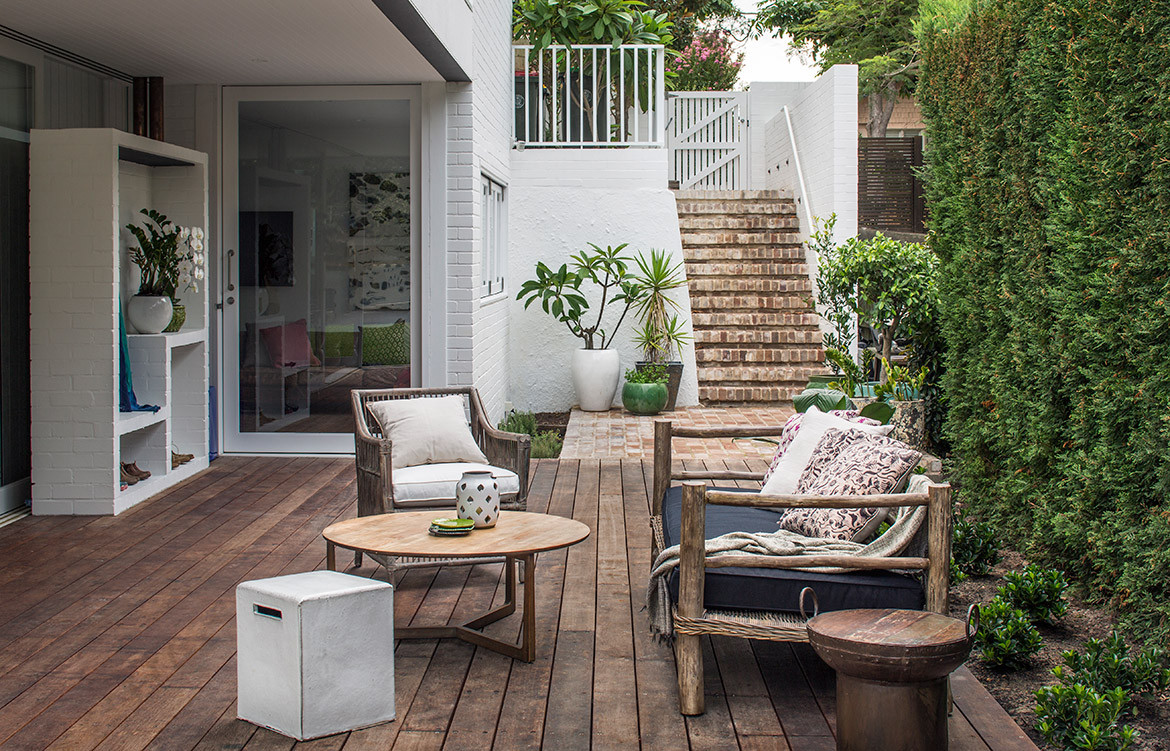 Tags: Alexander &CO, Alterations & Additions, Alts and Ads, Anibou, Dunlin, extension, Family Residence, Jeremy Bull, Leila Jefferys, Mosman, Murray Fredericks, Sydney, Thonet, Vicki Wilson
---