Newtown Lighthaus by Sandbox Studio is located in the densely populated Newtown area of inner west Sydney. Given its patchwork urban location, the design of the modern addition was carefully planned to blend seamlessly with the collection of historic homes in the area. To this end, the architects conducted an extensive study of the established built form and architectural urban language to ensure the new works were integrated sensitively.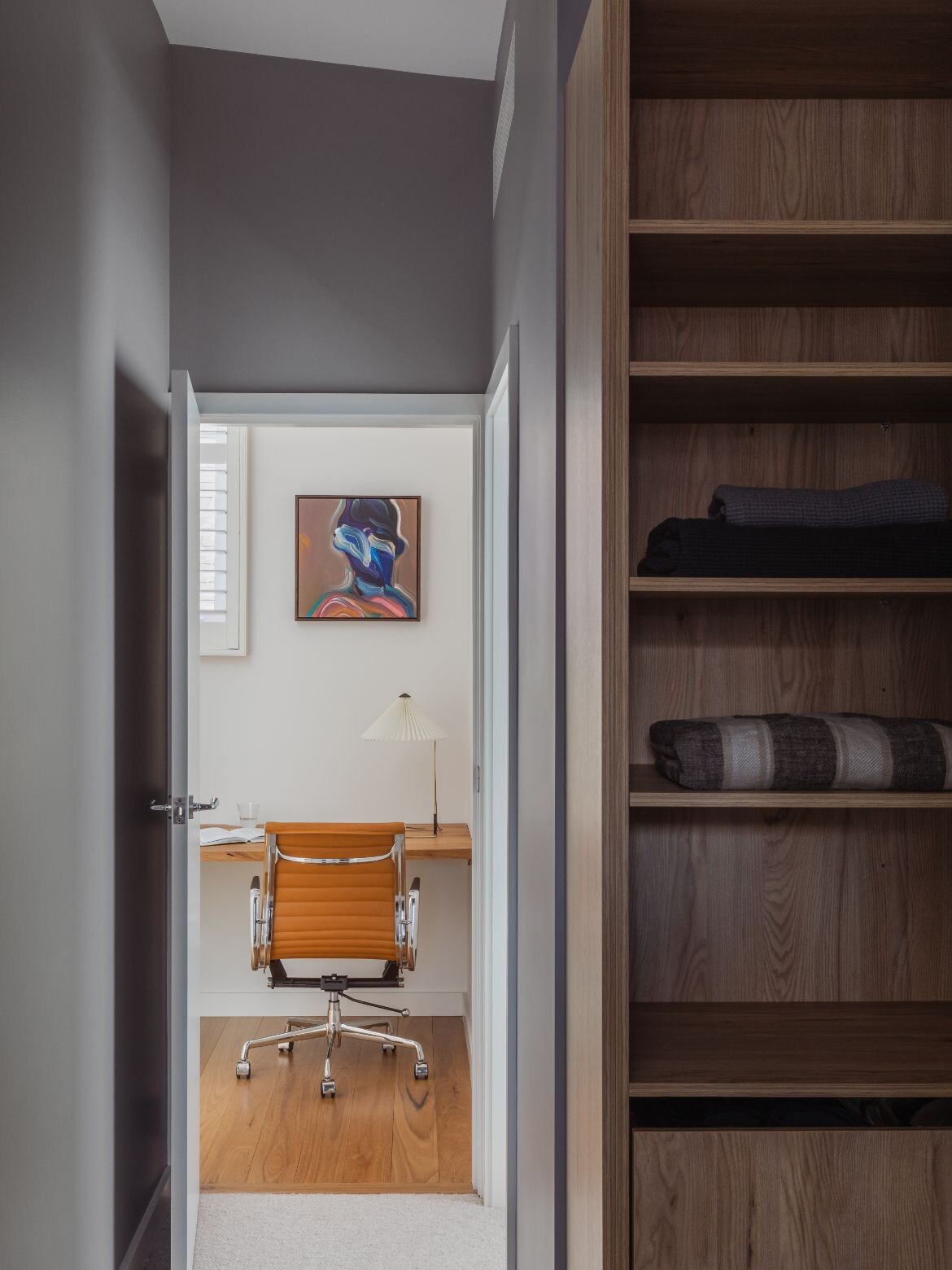 The original Federation-era cottage remains at the front of the residence, with its frontage restored to its former glory, highlighting the original detail and ornateness of its masonry and timber elements. The more dramatic and transformational elements occur beyond the original cottage, with an addition that spreads over multiple levels.
The main spine corridor draws movement through the home and out into the lofted shared space. The designers ensured an open lightness throughout, seamlessly intertwining old and new elements.
The home has been conceived as a place of recharge and retreat, and features a palette of muted and neutral tones. These finishes and textures carry throughout the old and new elements, binding the eras together while maintaining their references to time. Light wells and windows bring natural light into the home, while warming timber elements balance the cooler whites and natural stone tones.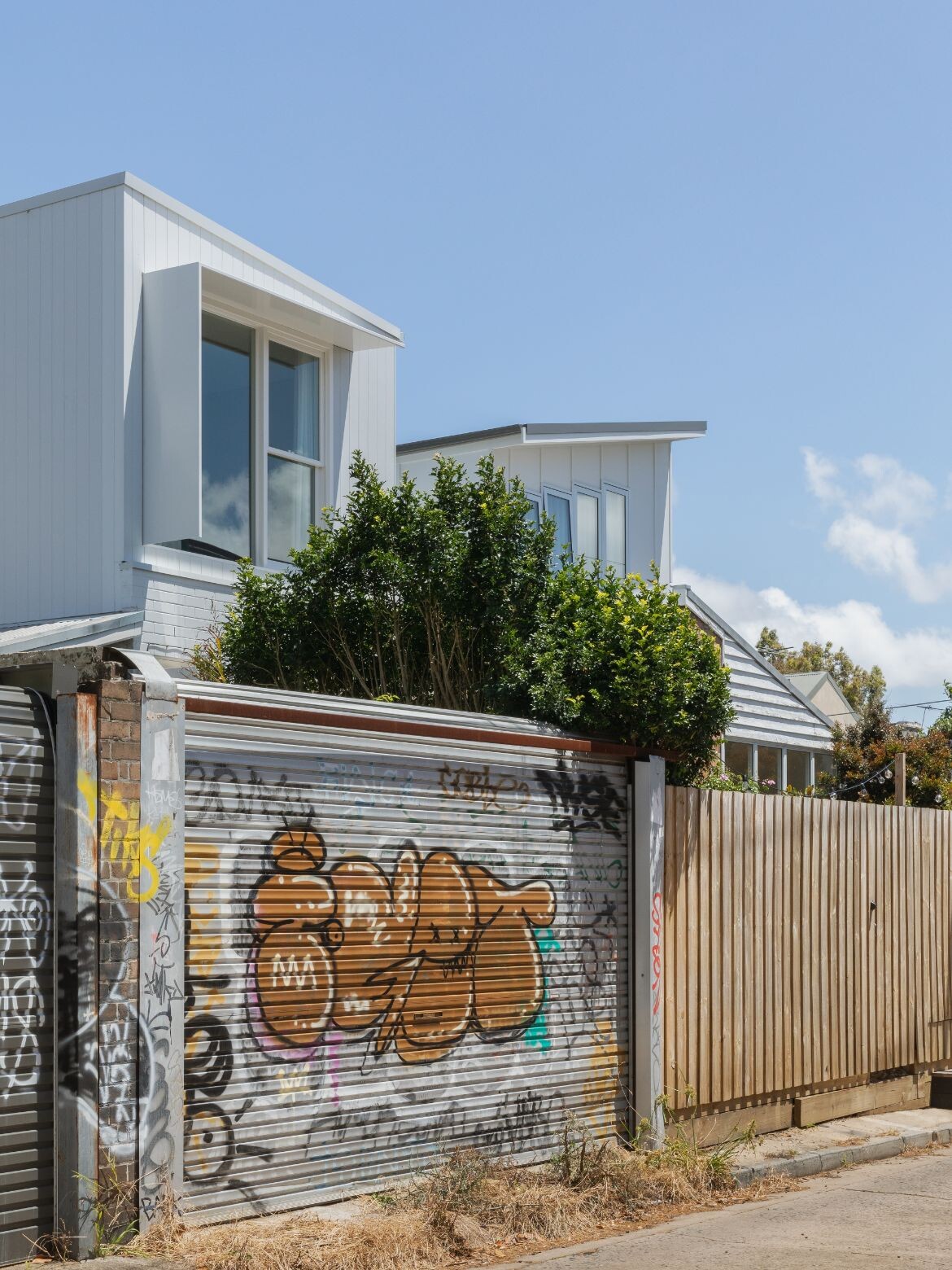 The new multilevel addition sits to the rear of the original dwelling, breaking up the overall form, while timber cladding on the upper level creates a lightweight appearance. This screening element provides solar and heat gain control and adds interest and depth to the rear elevation.
Architecturally it was critical that this addition acknowledge the diversity within the streetscape, and thoughtfully add to the eclecticism of the neighbourhood.
Project details
Architecture – Sandbox Studio
Photography – Kat Lu
We think you might like this house, which is also in Newtown, Sydney.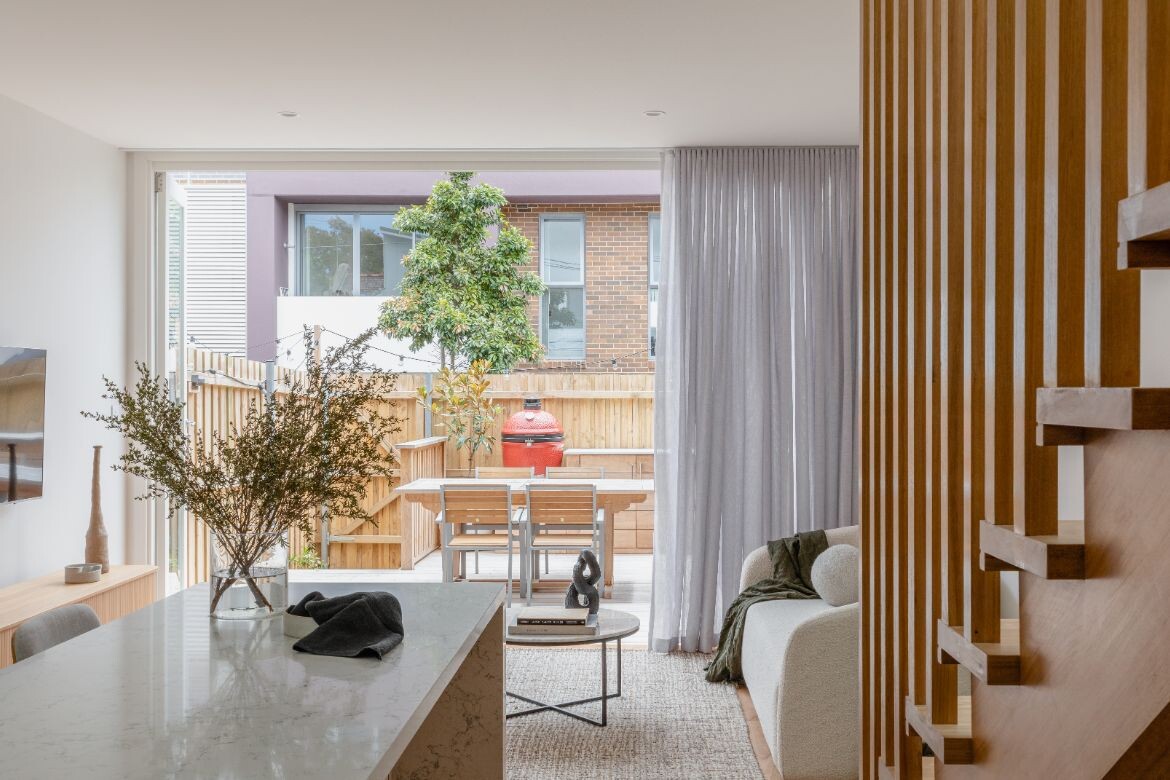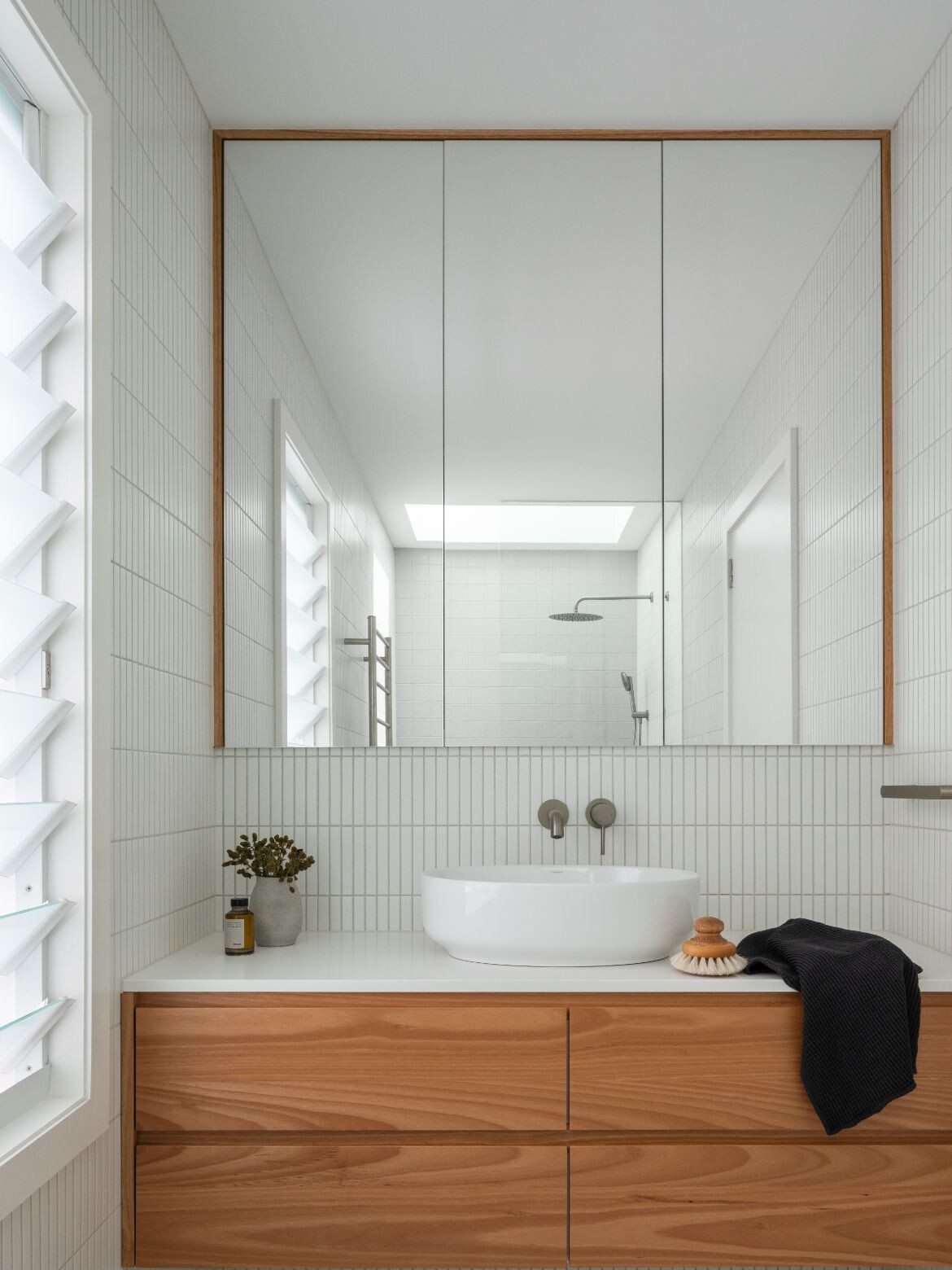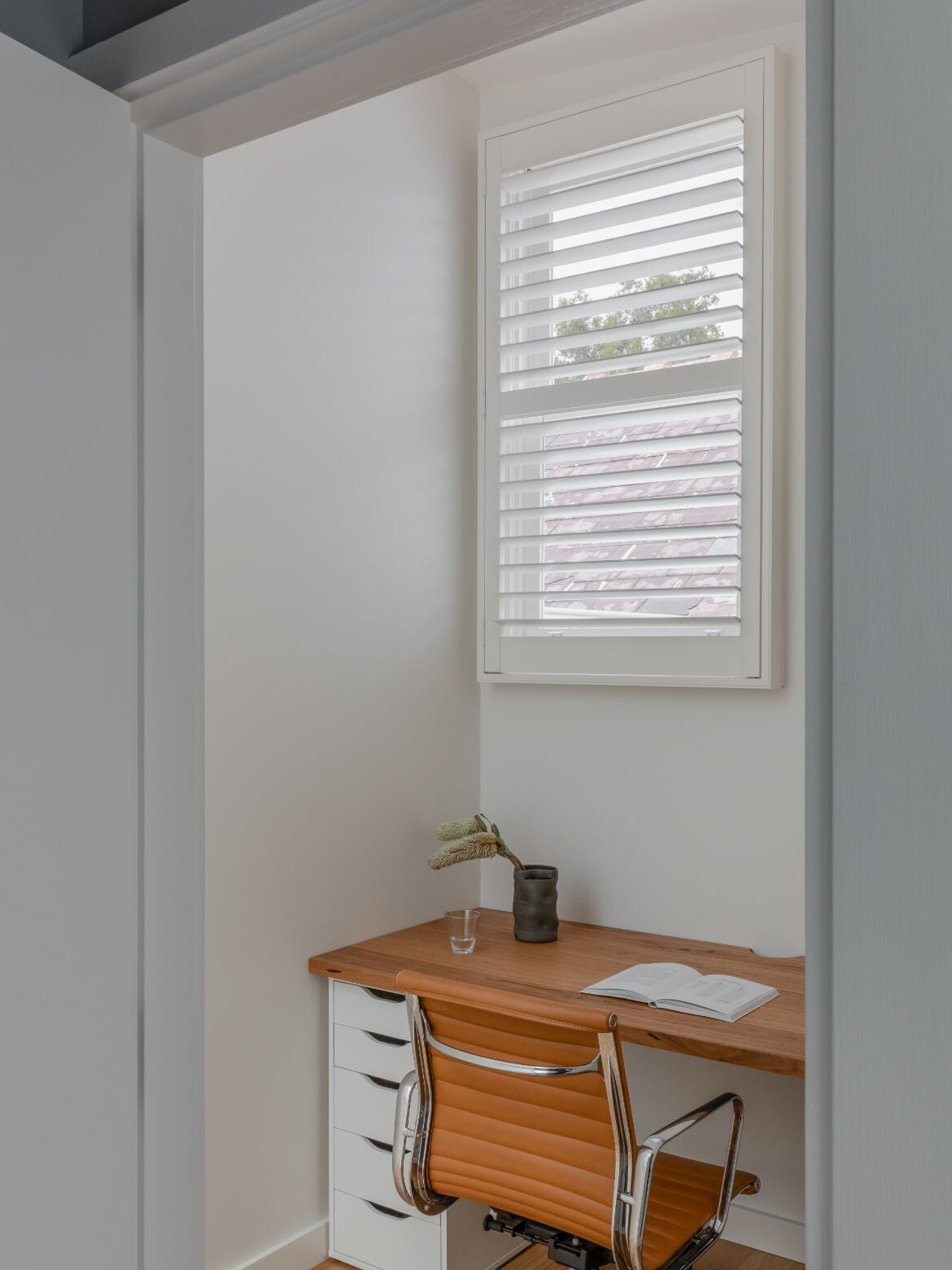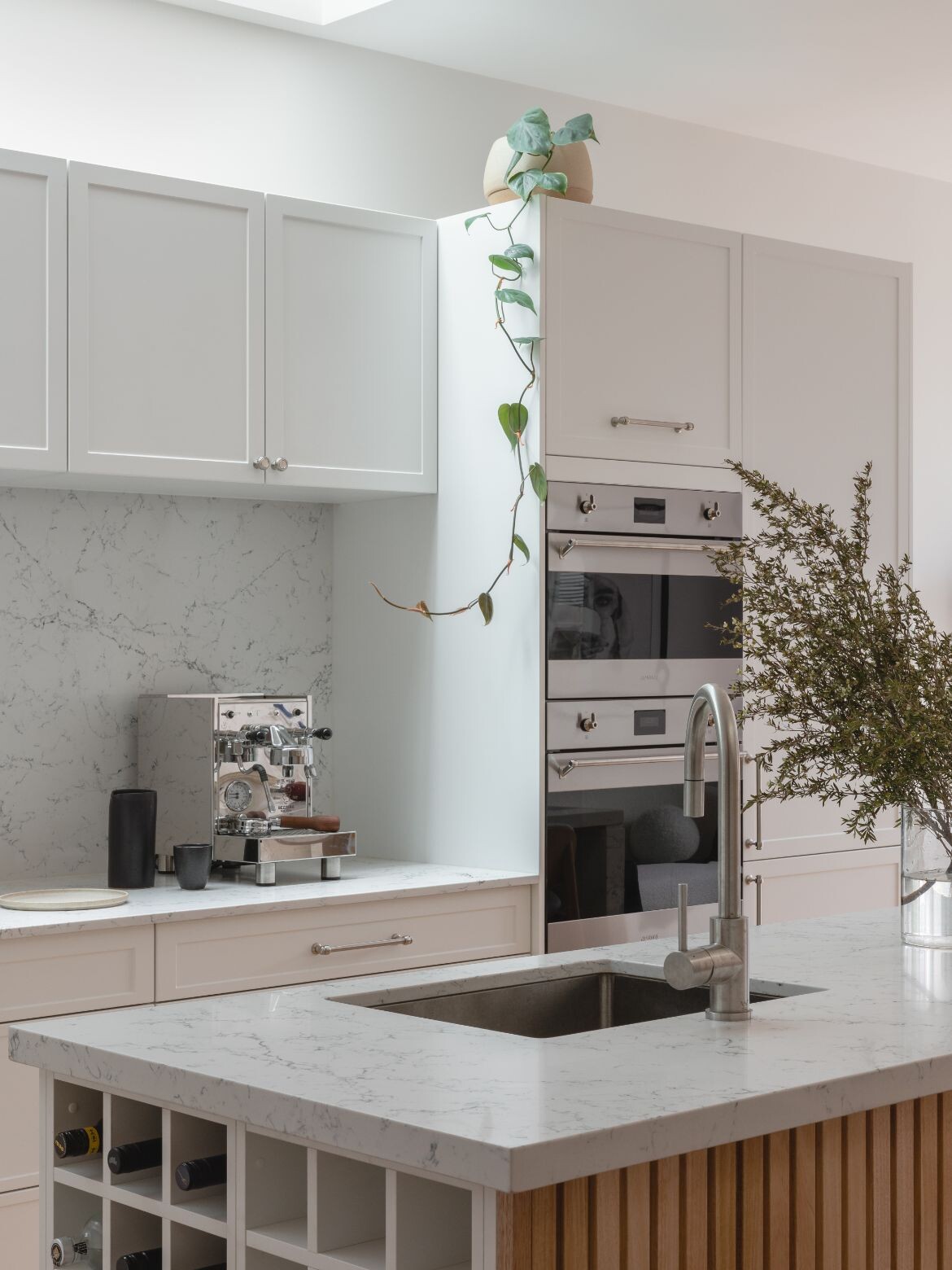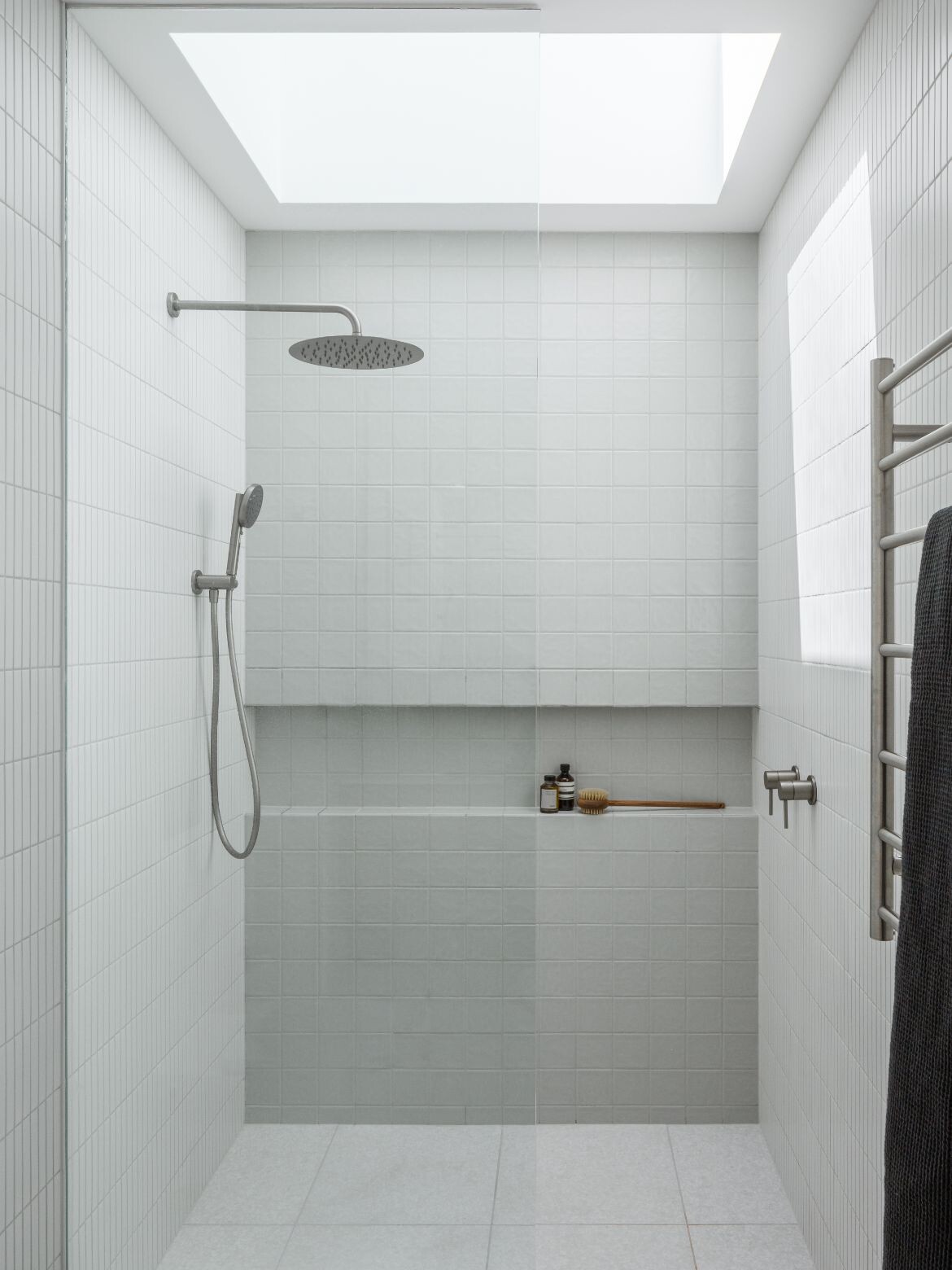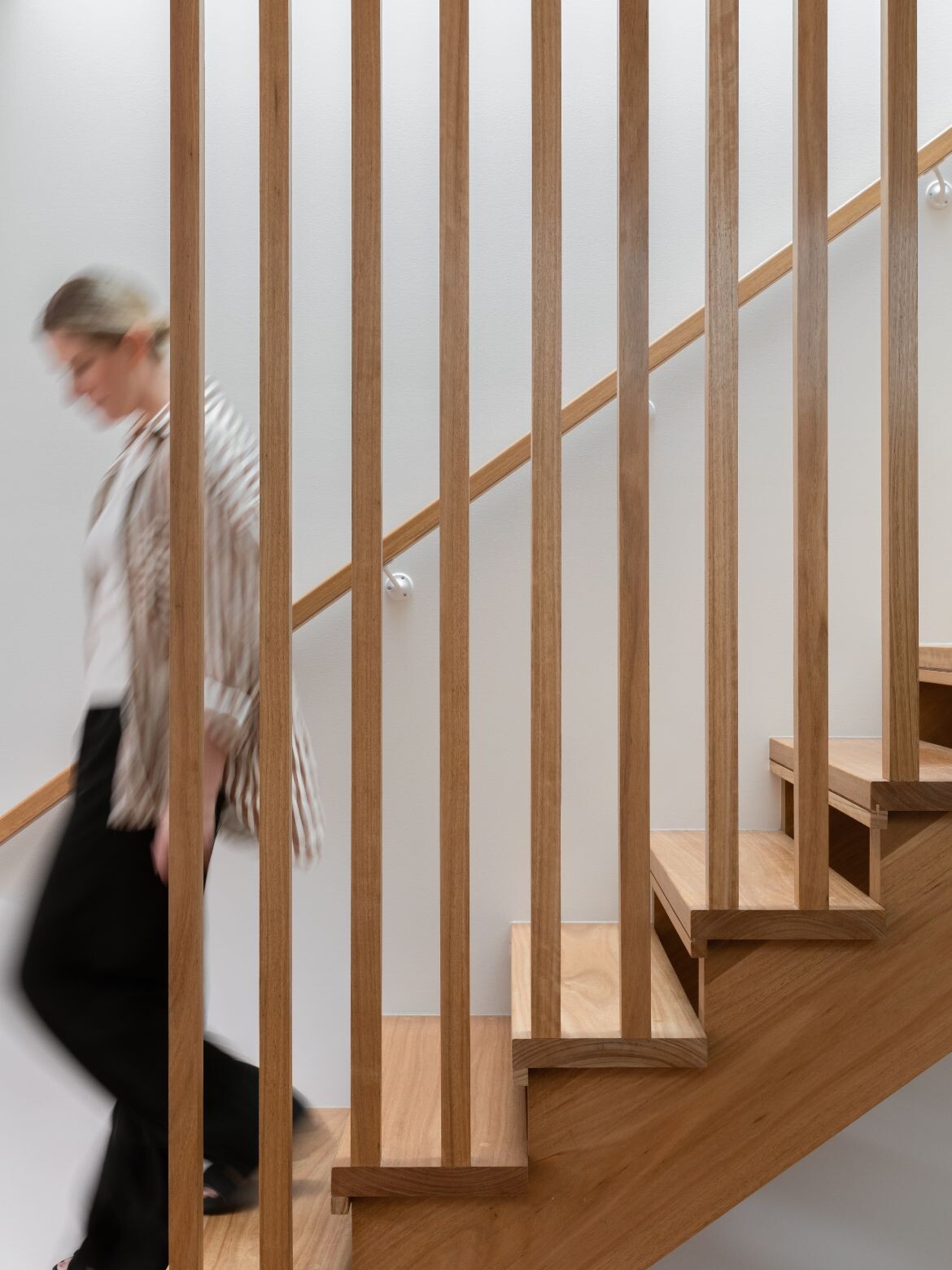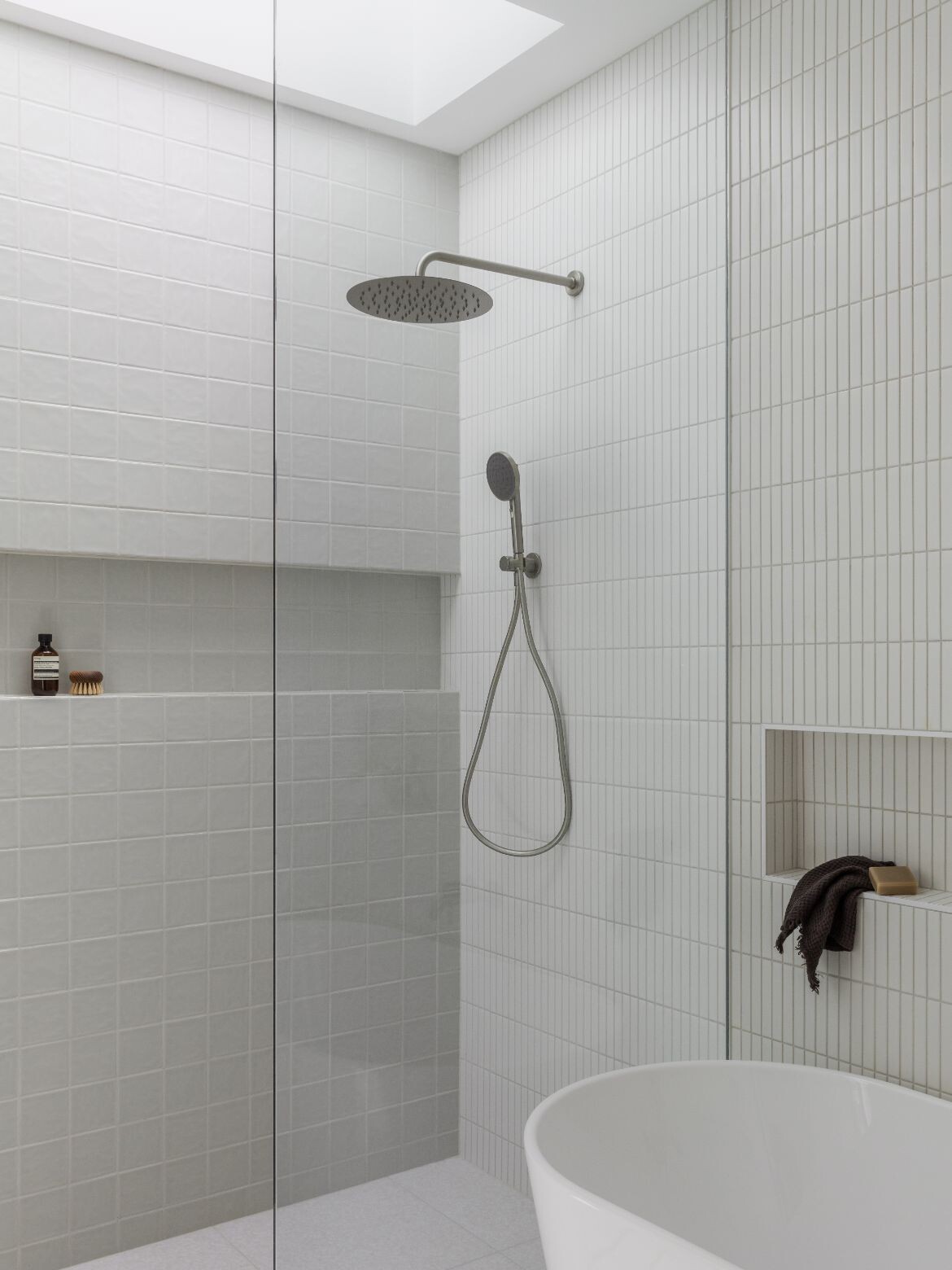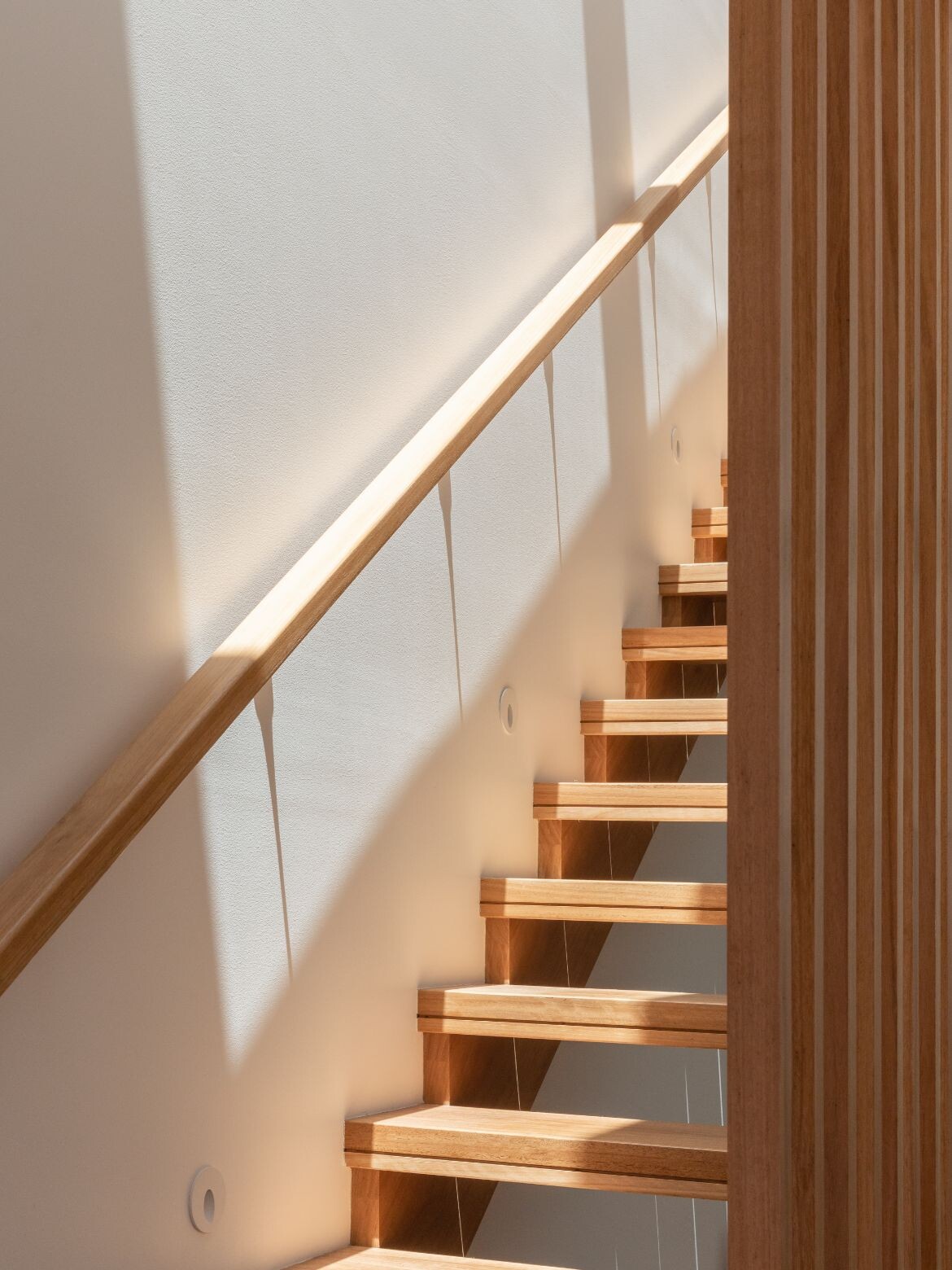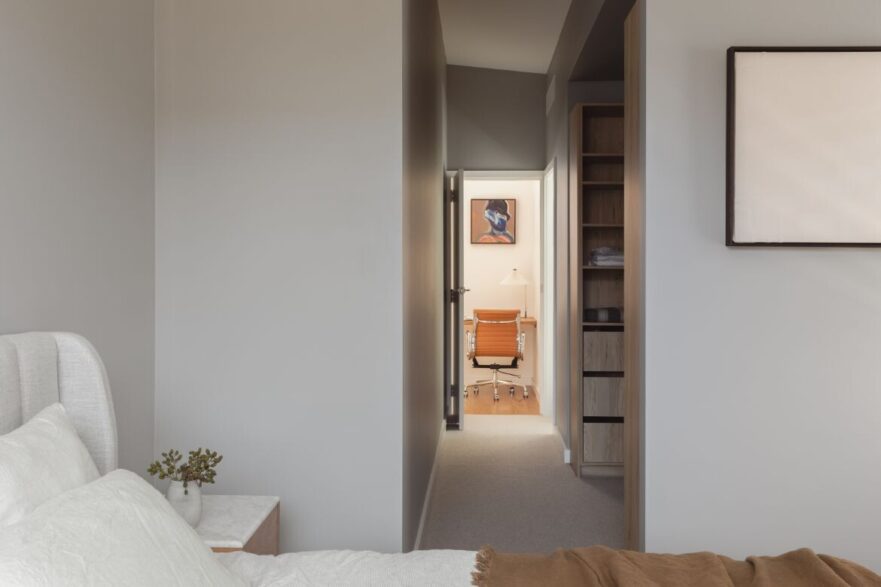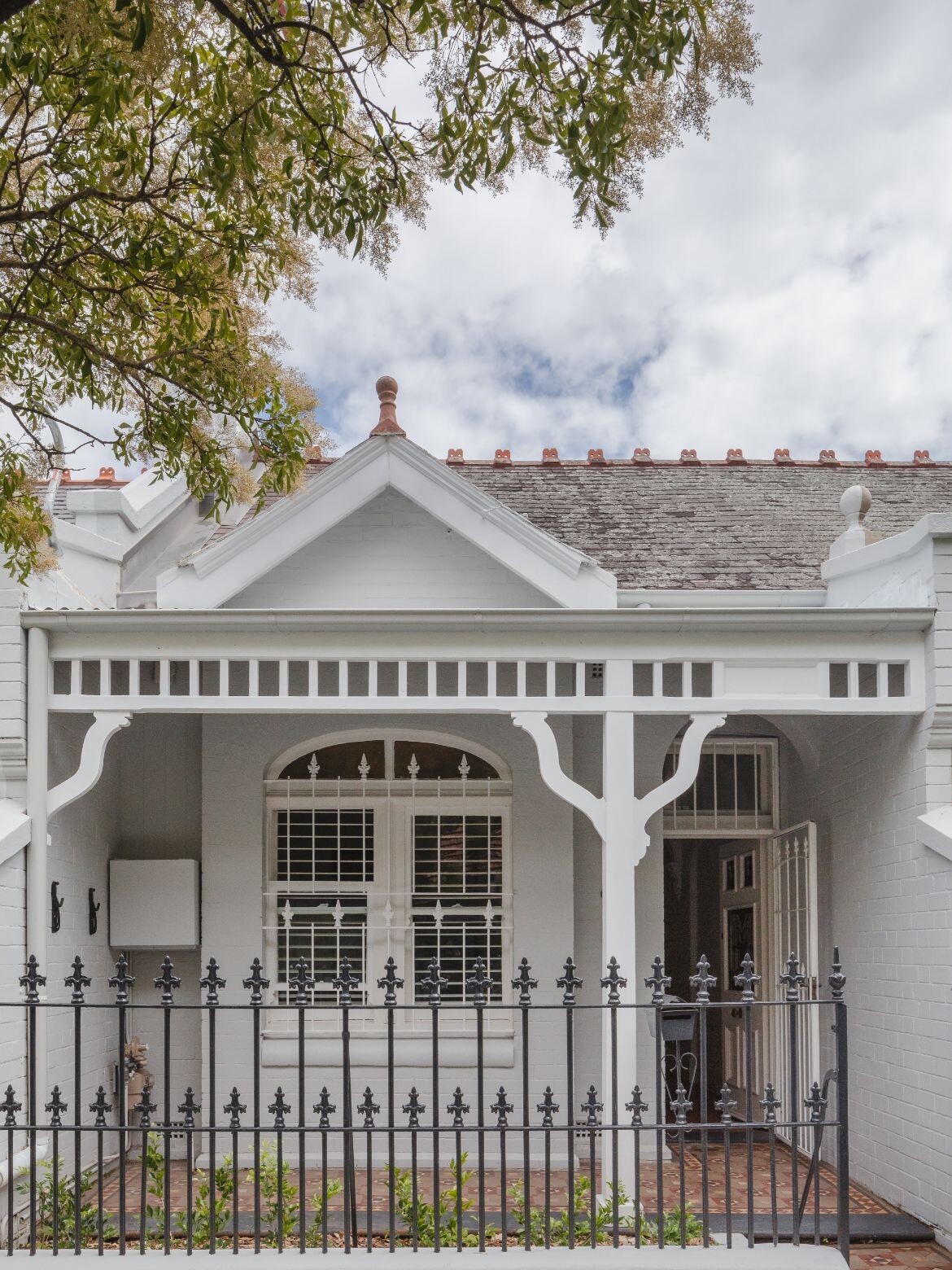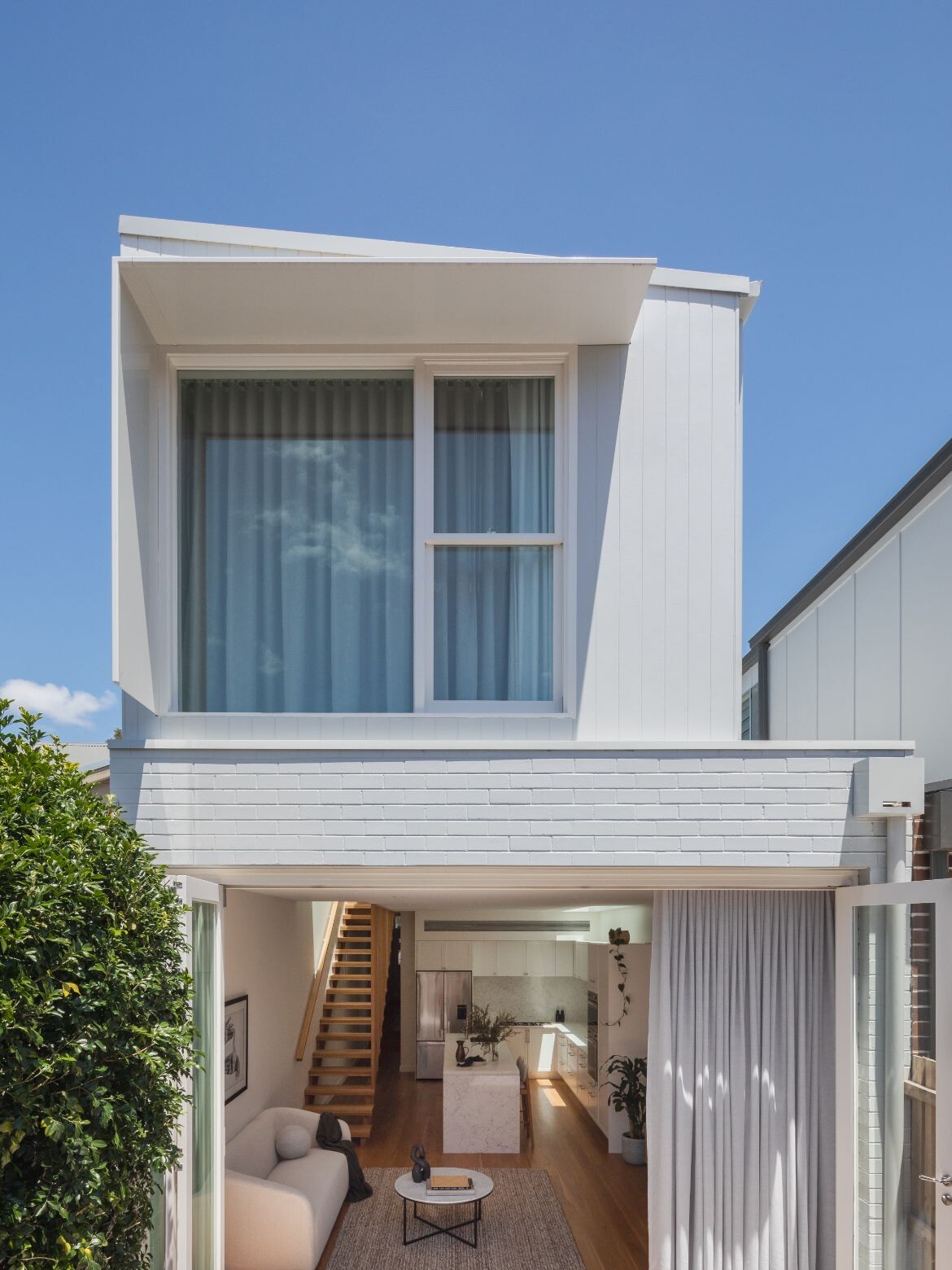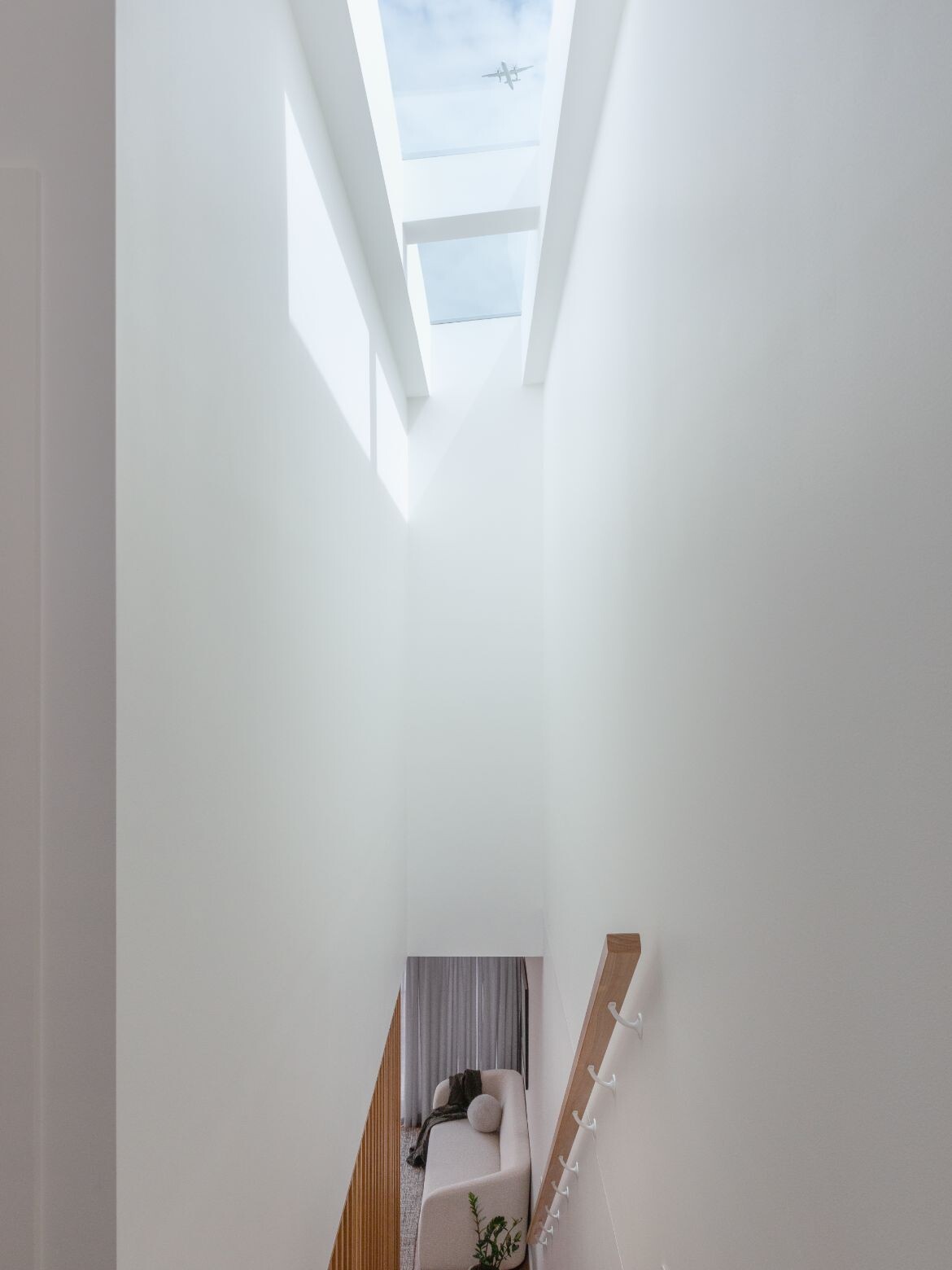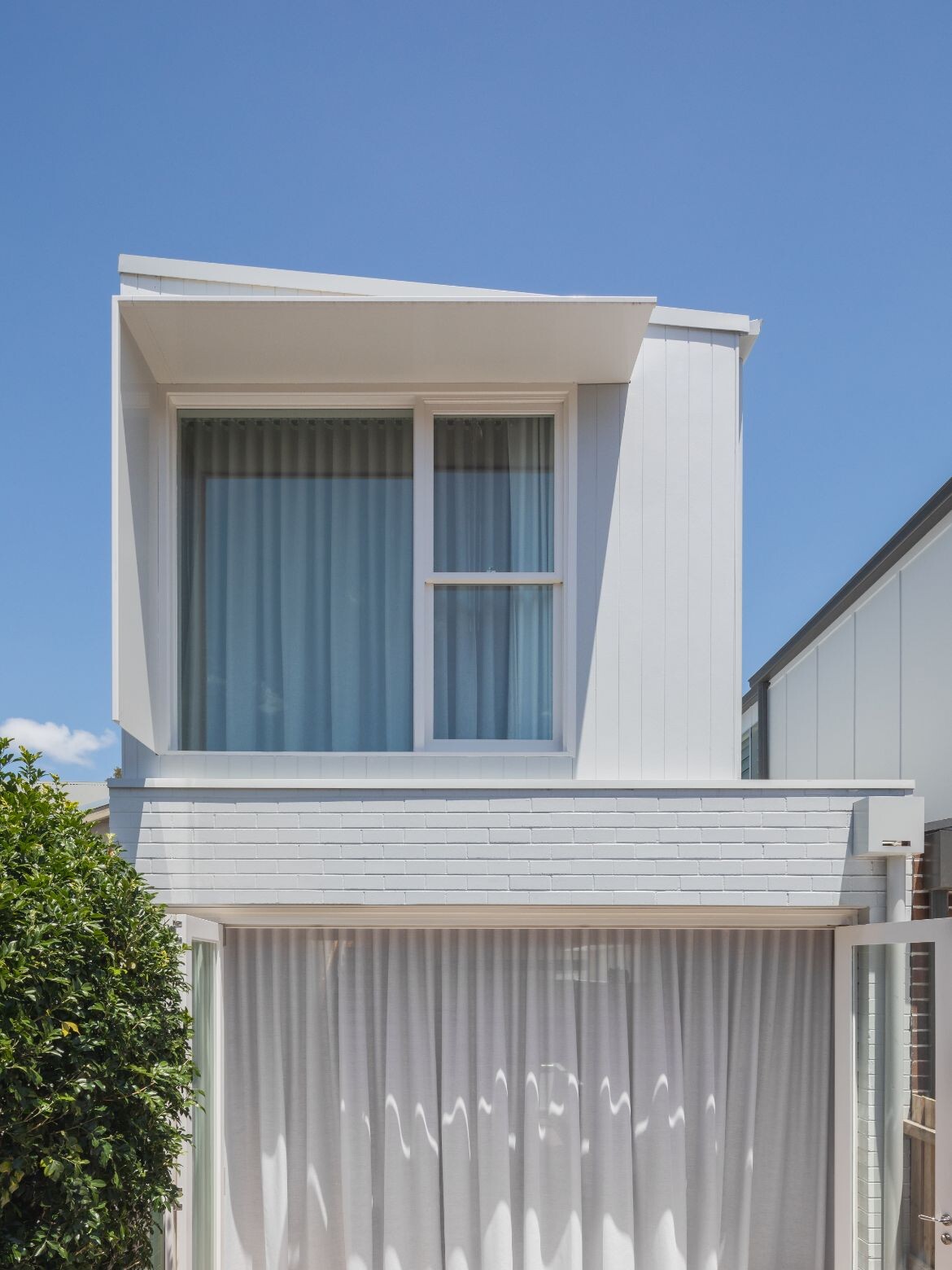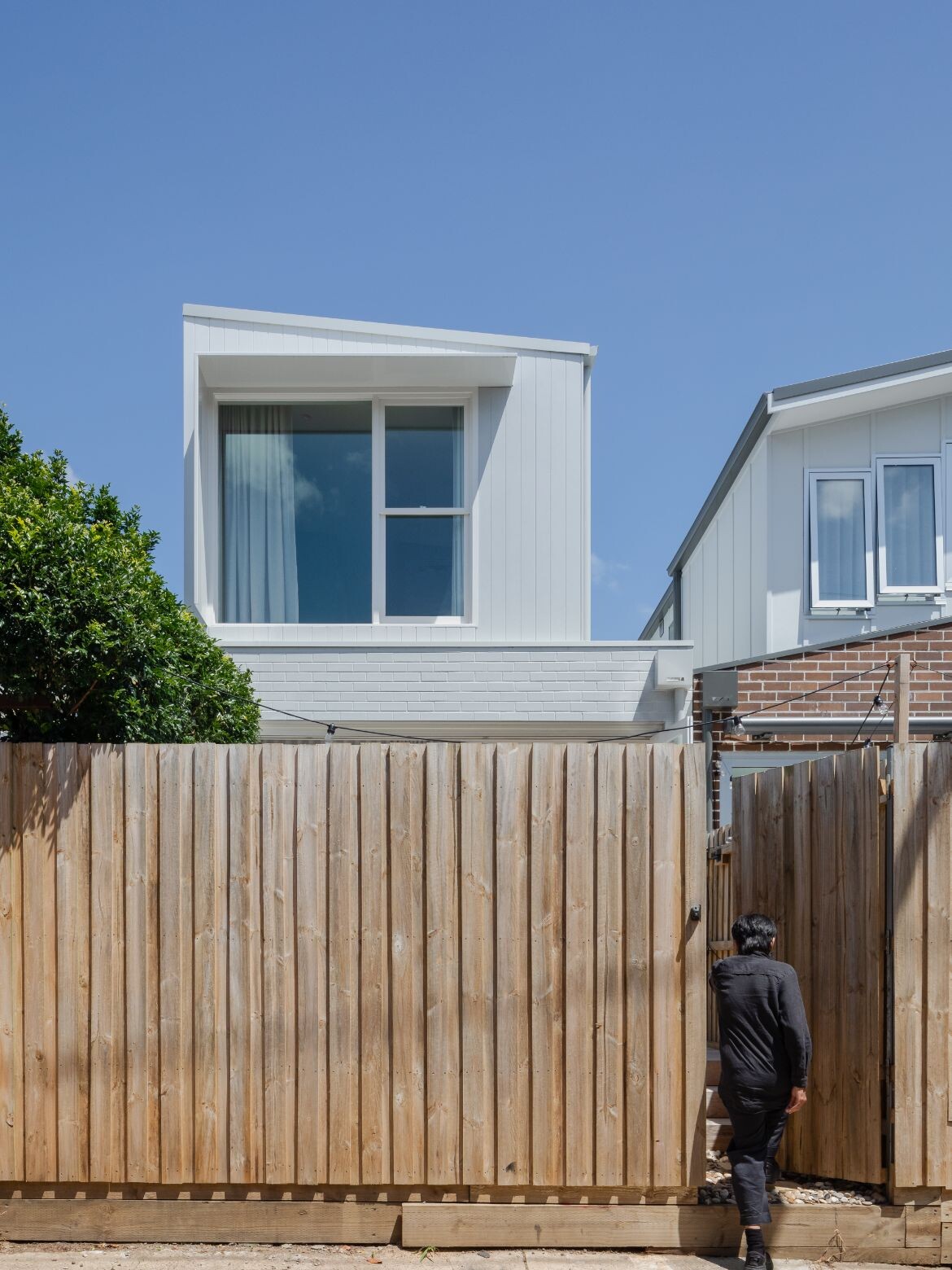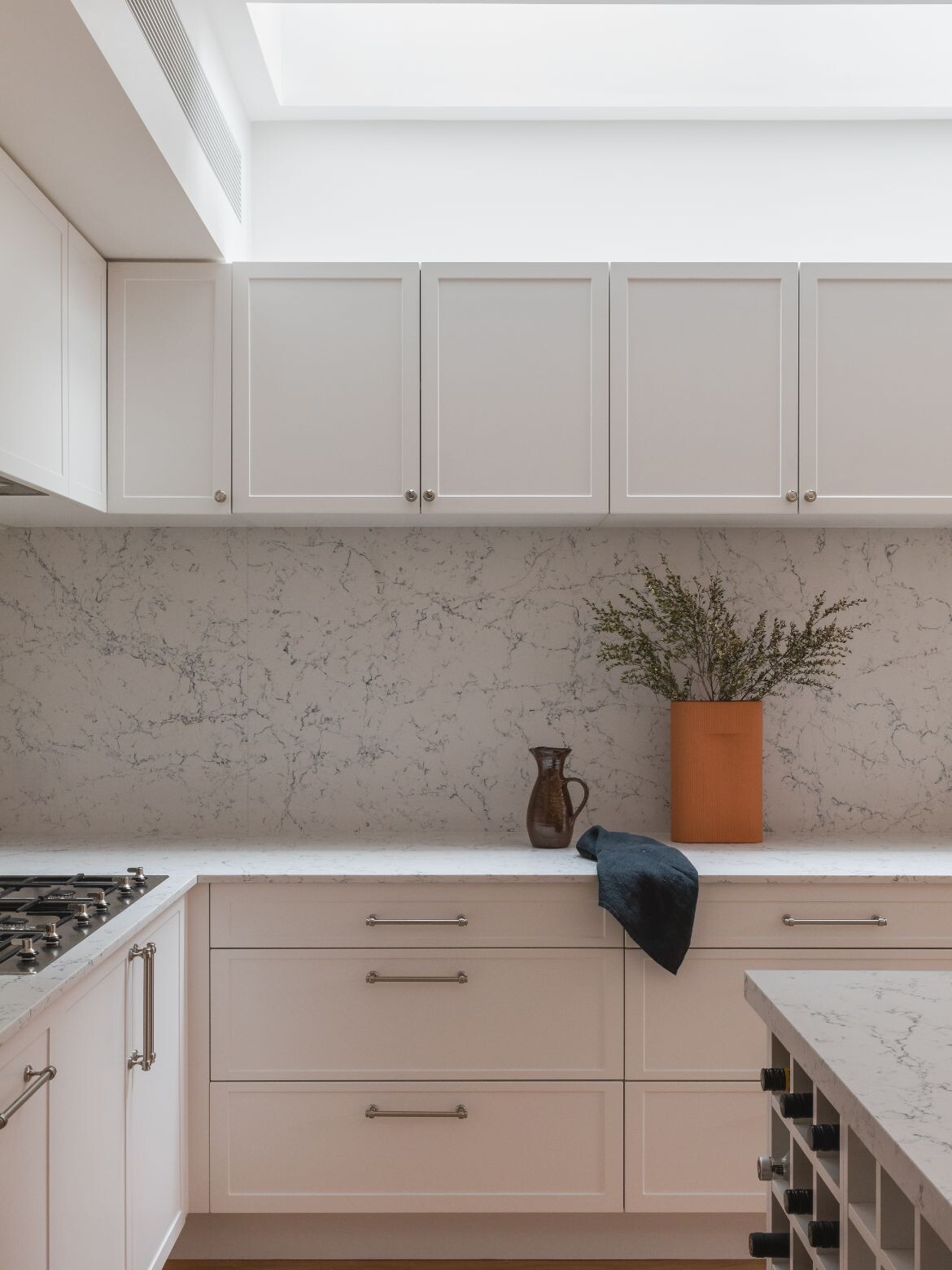 ---