What does it mean to live off-grid? In practical terms it means living without public utilities, such as electricity, gas and water. But there is also a spirit of living off-grid: a self-sufficiency, freedom and autonomy, and a romantic notion of living in harmony with nature. Elemental House designed by Ben Callery Architects captures both aspects of what it can mean to live off-grid. Perched on the precipice of a steep hill in High Camp, Victoria, Elemental House is designed for its climate and landscape, with a desire for simplicity and to weather the forces of nature. "We wanted to pursue an architecture that feels elementally of this country," says Ben.
The clients, Jim, recently retired from the Bureau of Meteorology, and Sue, a travel writer, wanted an off-grid retreat to escape the city for long weekends. "They wanted it to be modest in scale and finishes and provide only the essentials – as is a traveller's way," says Ben. "They also wanted it to engage with the elements, reflecting their deep affinity with the landscape and the broader environment."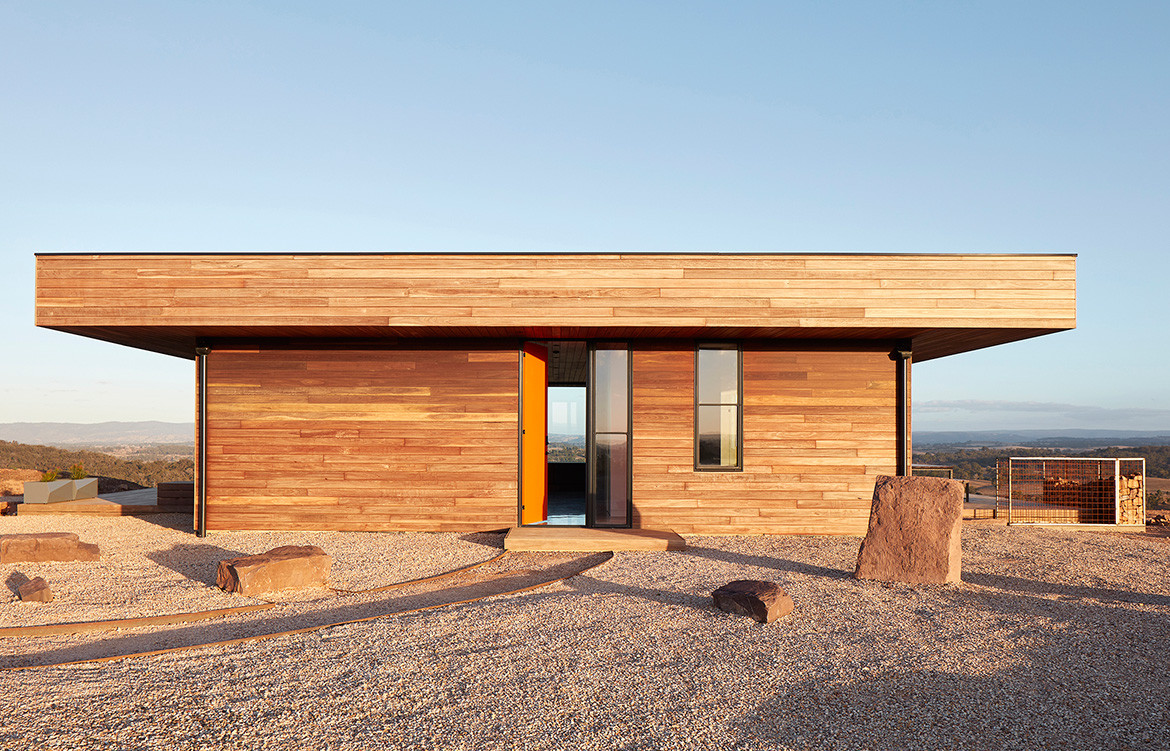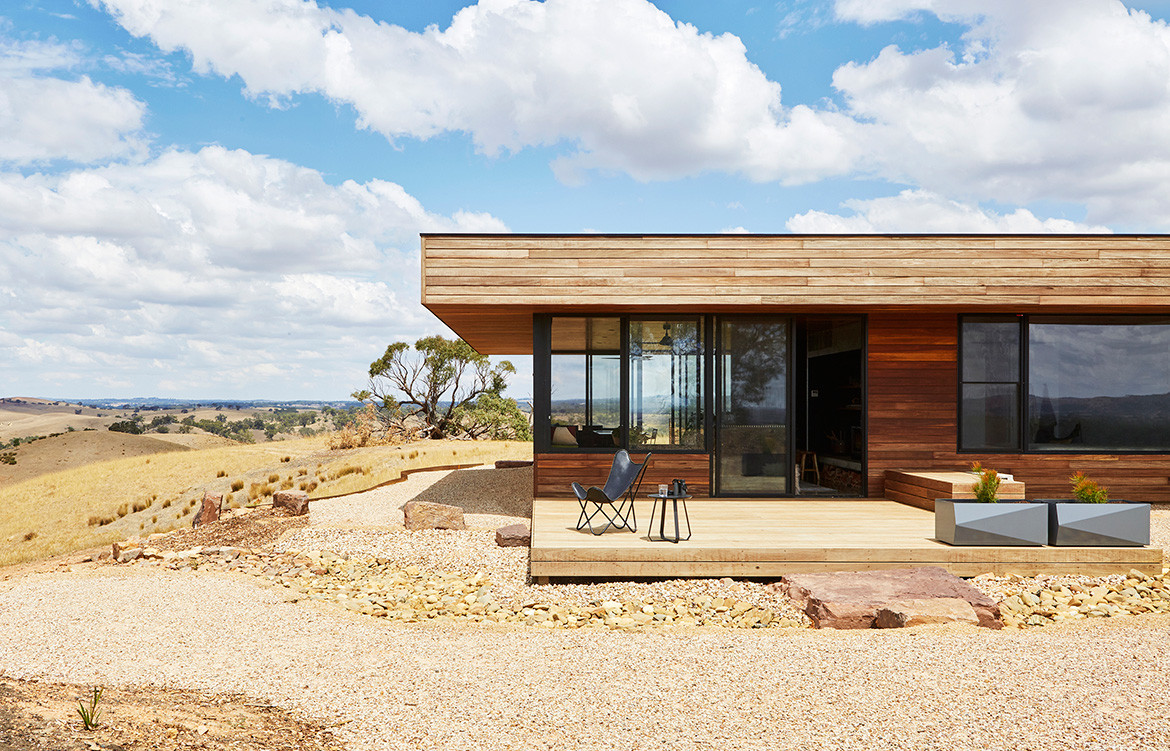 Being on a high, exposed site, the house is subjected to hot summer sun, cold winter winds, extreme gusts and the threat of bushfire. To its benefit, however, the northern sun enables passive solar gain in winter, and the southerly breezes provide natural ventilation in summer. The square, squat profile of the building counters this harsh climate: its low-slung form is braced for impact against strong winds, and its deep, chunky eaves provide summer shade and withstand the gusts. Meeting BAL-29 requirements, spotted gum timber clads the walls and eaves, and lines the ceiling and soffit, as if creating one large canopy over the house. "It is an elemental expression of what we crave out here – shade," says Ben.
On a high, exposed site, the house is subjected to hot summer sun, cold winter winds, extreme gusts and the threat of bushfire.
The house has a 10-metre-by-10-metre footprint and simple layout. The entry and hallway align with the easterly view toward Mount Piper, drawing people into the kitchen, dining and living area oriented along the ridgeline. Panoramic windows take in the breadth of the landscape, and decks to the north and south provide alternatives for outdoor sheltered space. The bedroom faces north and the bathroom looks south. Both are more intimate in scale with views through the picture-frame windows of distant gnarly trees.
The material palette reflects the raw, subdued nature of the site, while dark, shadowy colours evoke a sense of shelter. Burnished concrete provides thermal mass and increases ambient light; spotted gum brings a sense of warmth and amplifies the views; and oriented strand board is painted charcoal grey to maintain texture on the internal walls and cupboard fronts.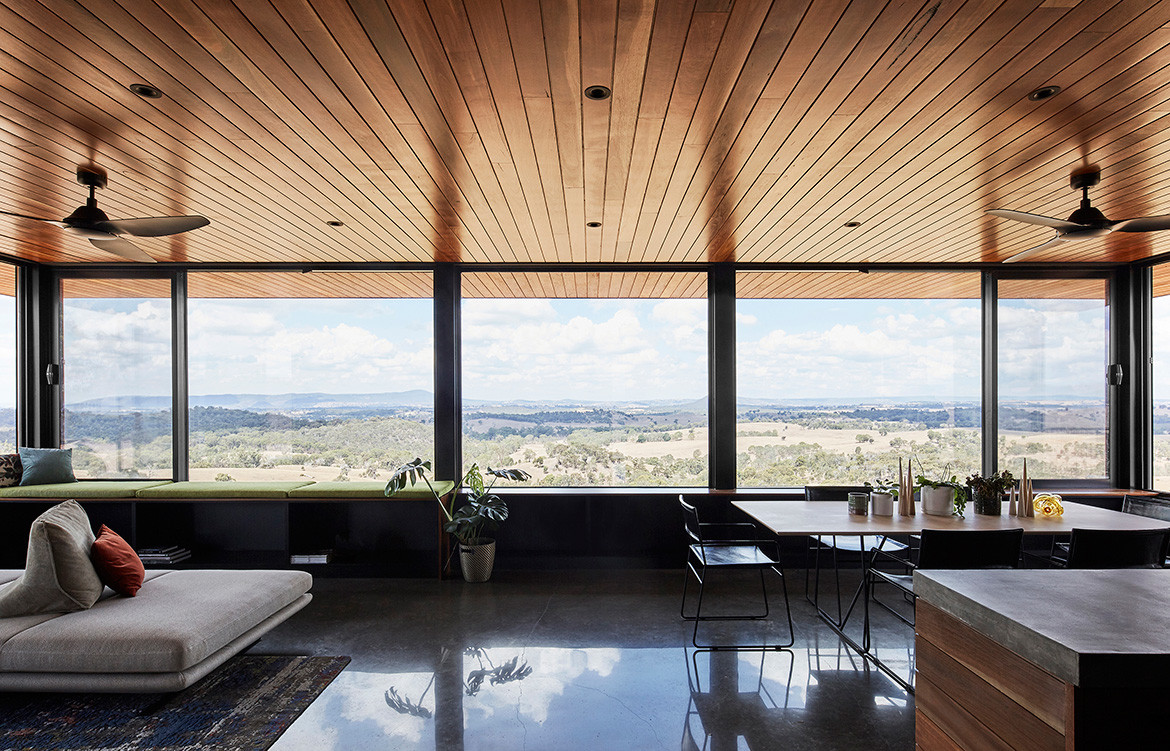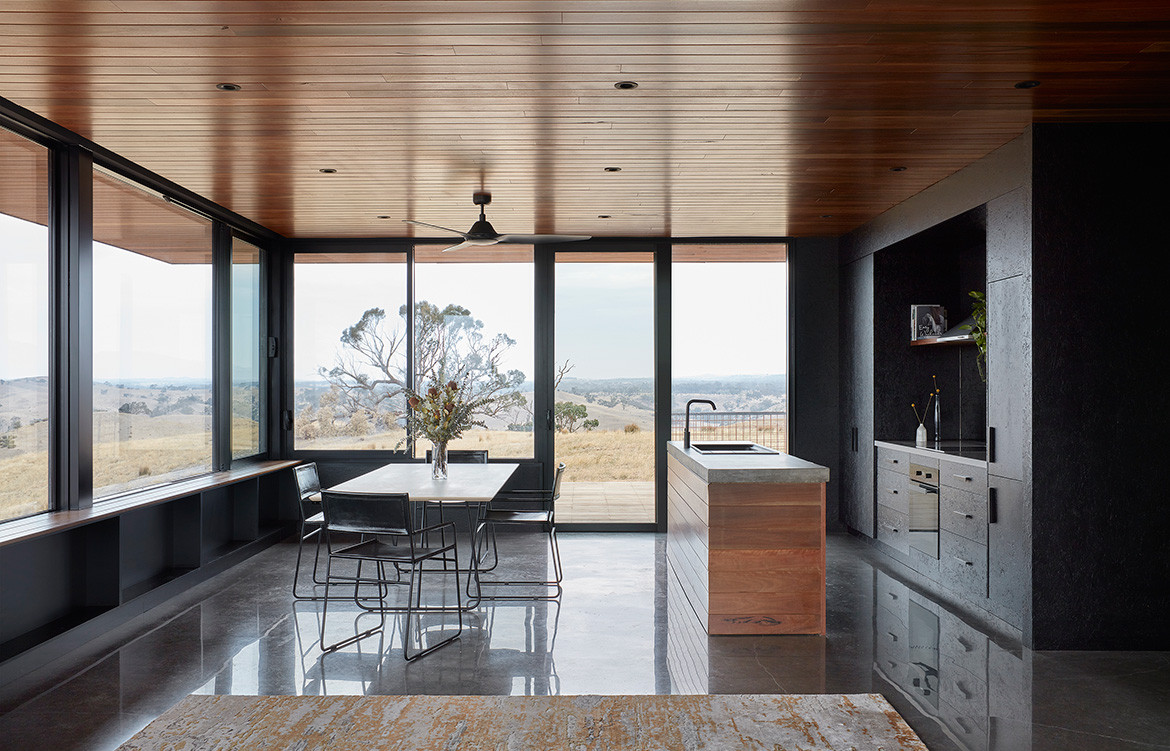 Elemental House produces its own power and water with 24 solar panels and a 20,000-litre rainwater tank. It uses no gas, and heating is provided by a single wood fire and a reverse-cycle air conditioner. An experimental heat-shifting in-line fan shares heat between rooms, and high levels of insulation, double glazing and thermal mass help maintain stable internal temperatures.
"[The clients] wanted it to engage with the elements, reflecting their deep affinity with the landscape and the broader environment."
"This building achieves the practical and pragmatic requirements of being completely off-grid and self-sufficient. But more so, it captures the spirit of what it means to live off-grid," says Ben. "It embodies a sense of freedom and adventure. The form confronts the elements but also works with them to make a naturally comfortable home."
Ben Callery Architects
bencallery.com.au
Photography by Jack Lovel and Dave Kulesza
Dissection Information
Wood fire from Stovax
Sanden Heat pump
Solar panels from Envirogroup
Integrated fridge from Fisher & Paykel
Oven and cooktop from Miele
Bath from  Moda Lucia
Sink from Franke Impact
Spotted Gum timber cladding and decking from Hurford
Aluminium windows from Rylock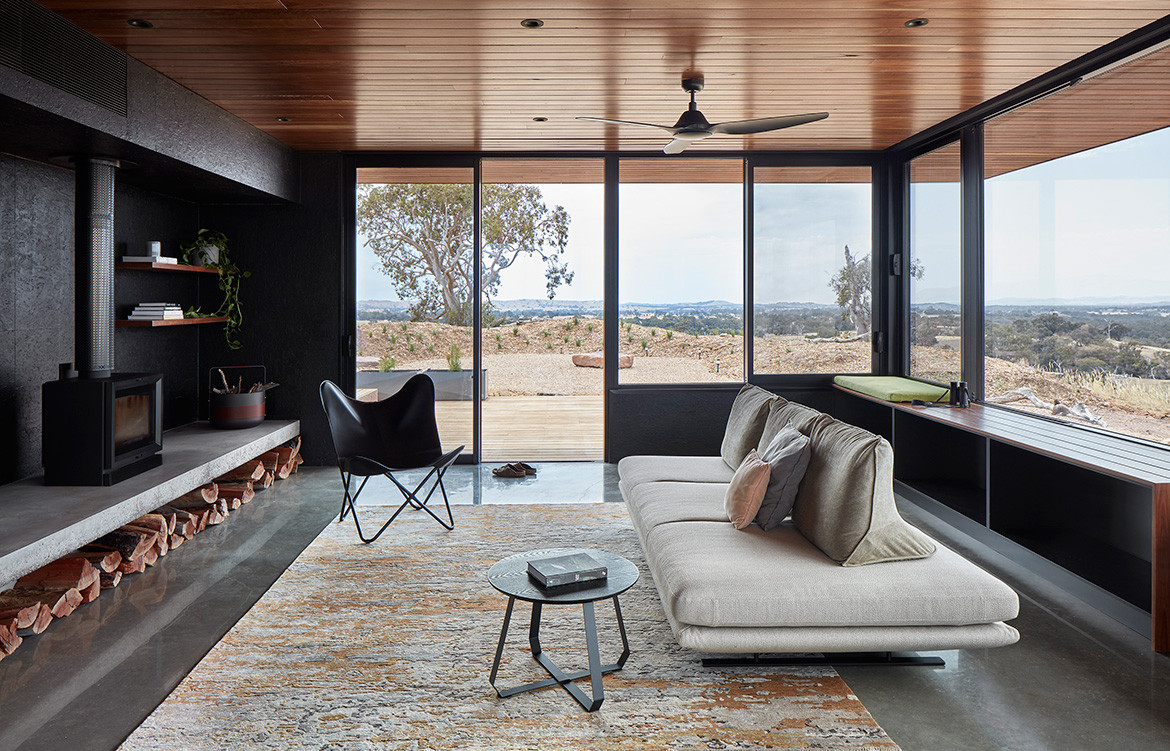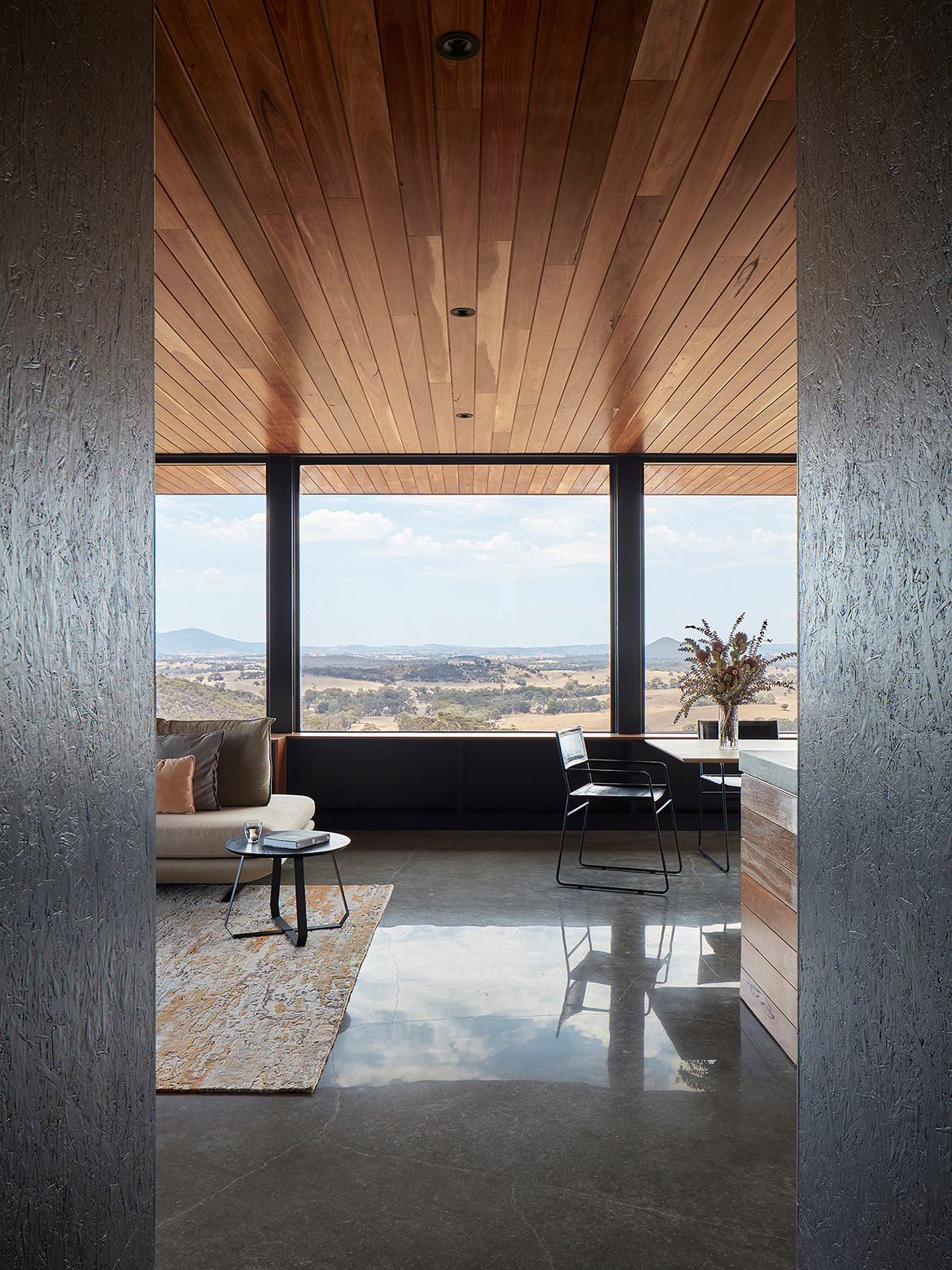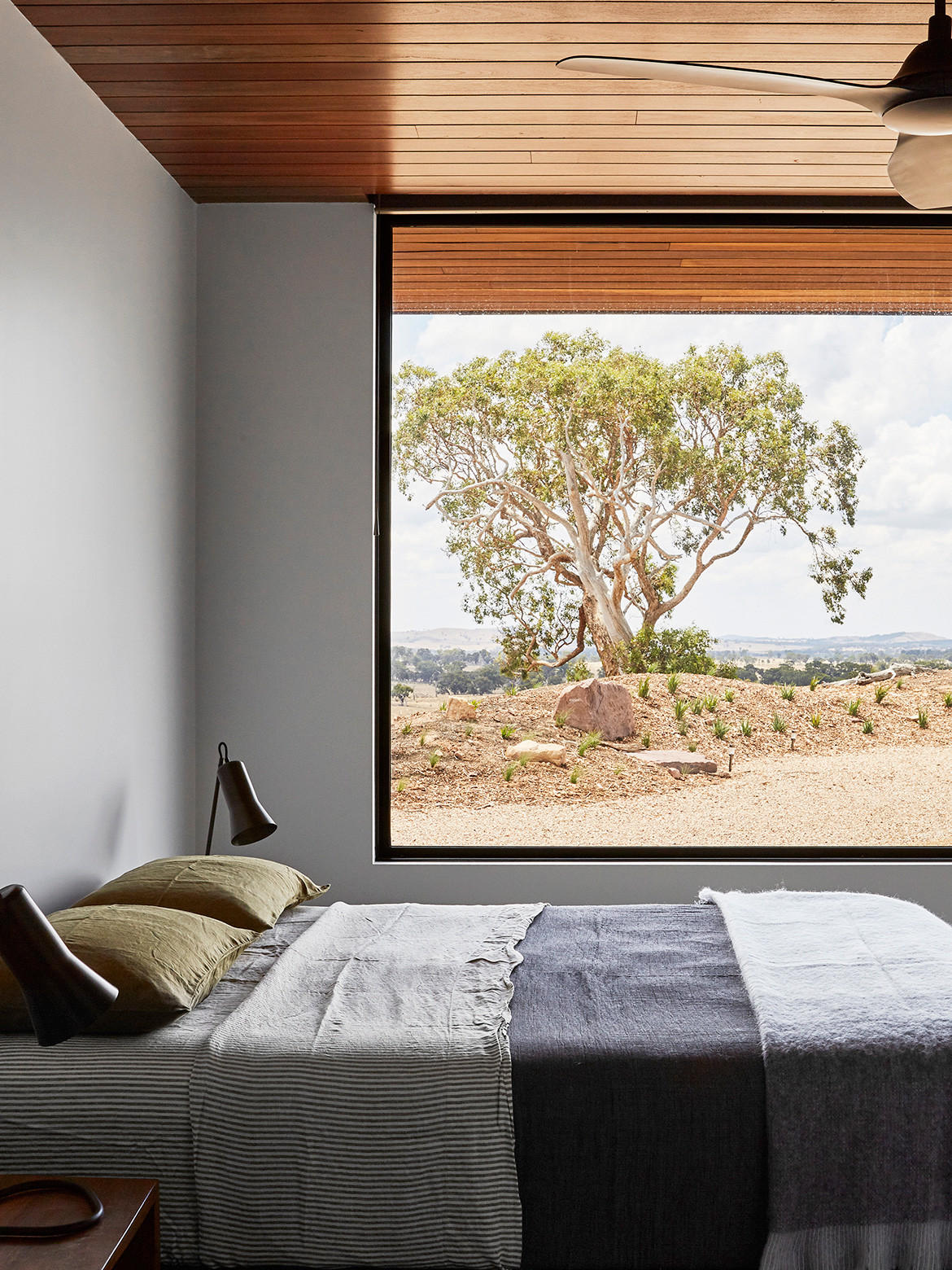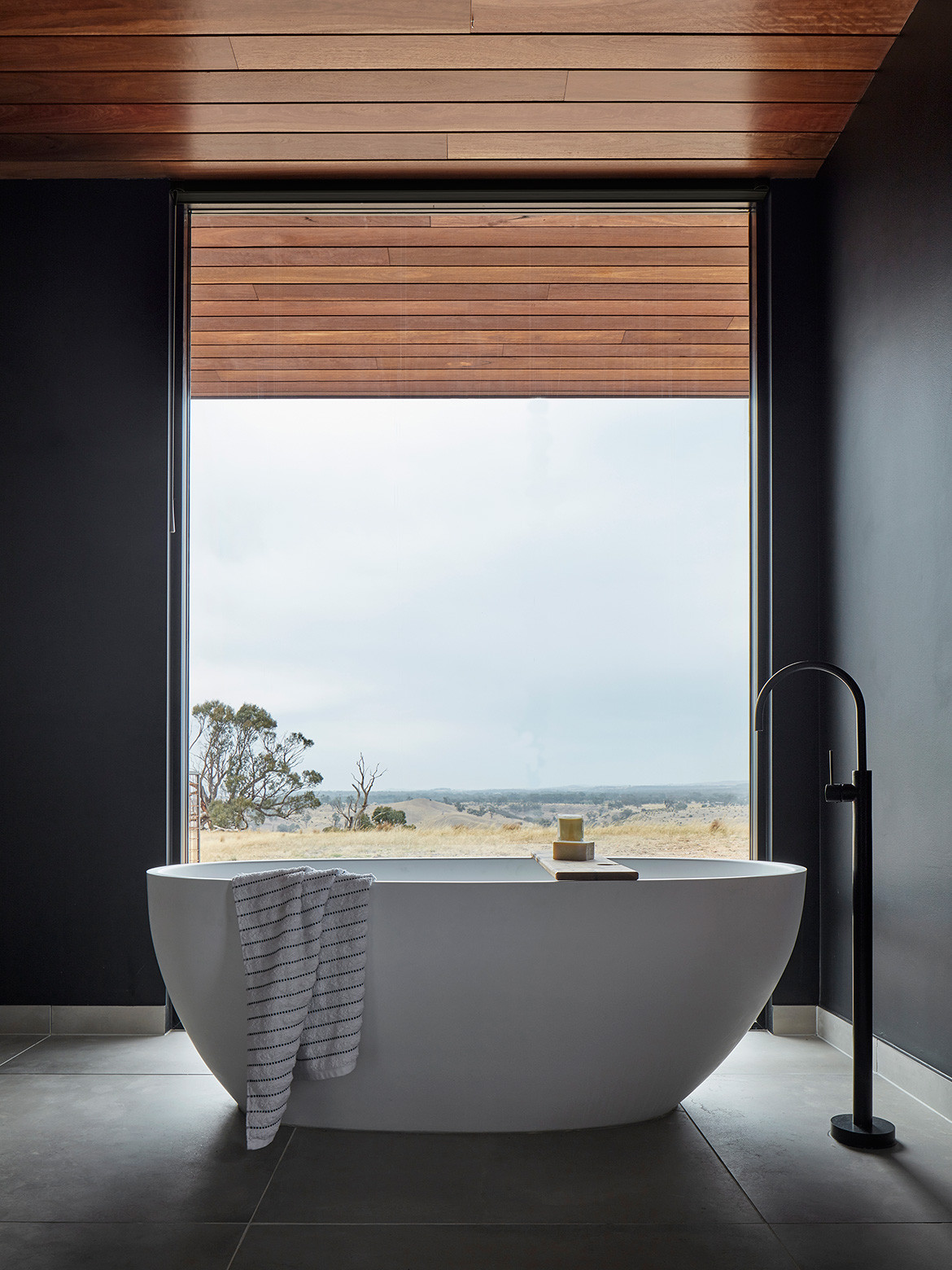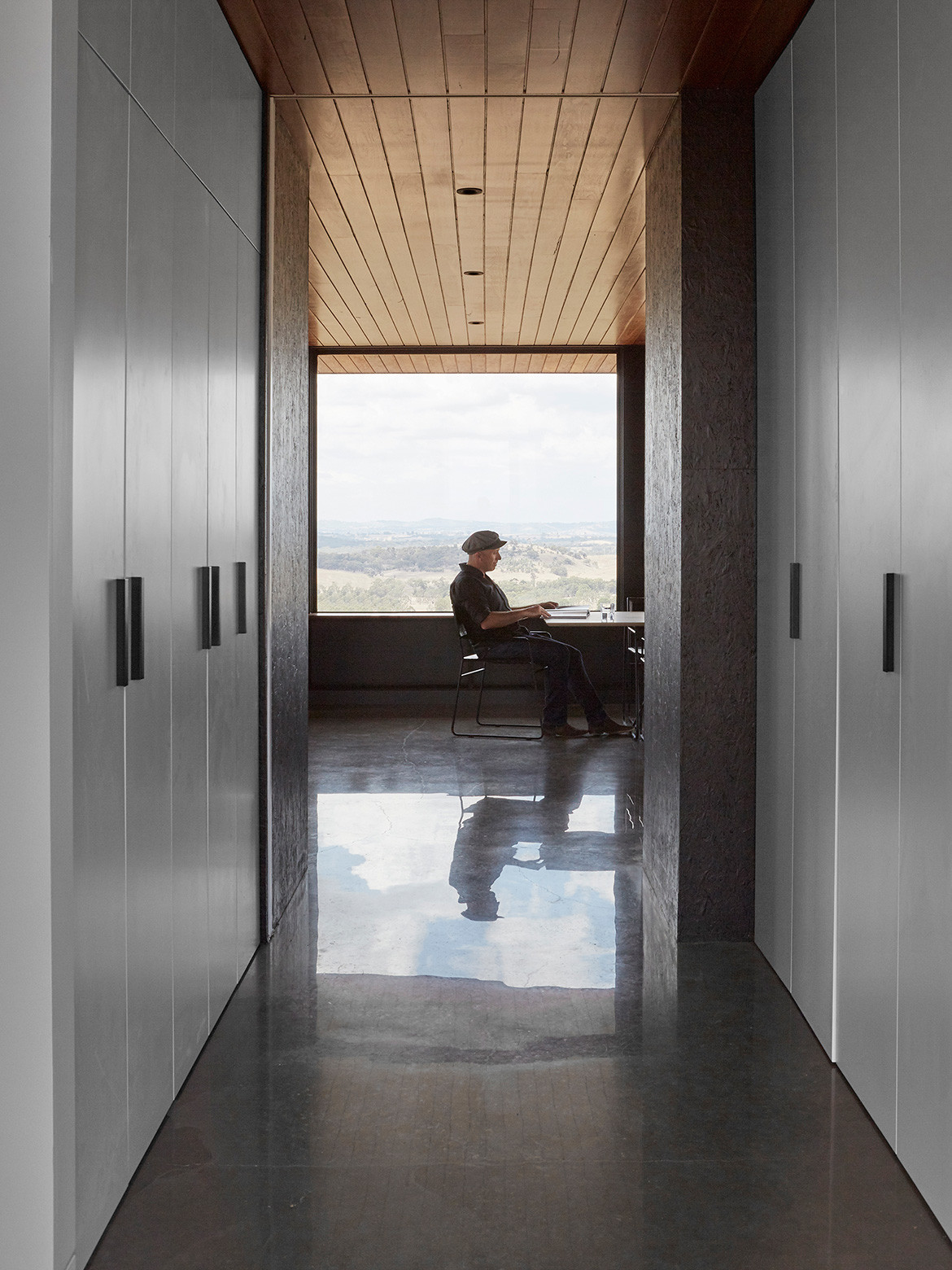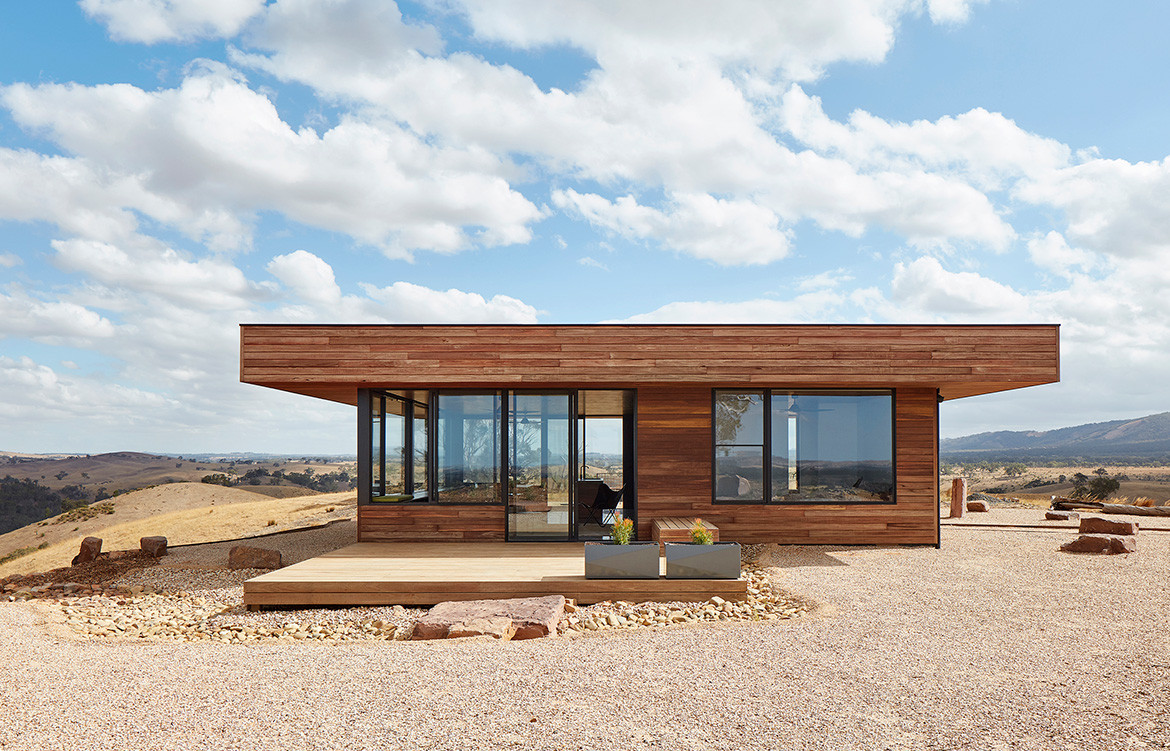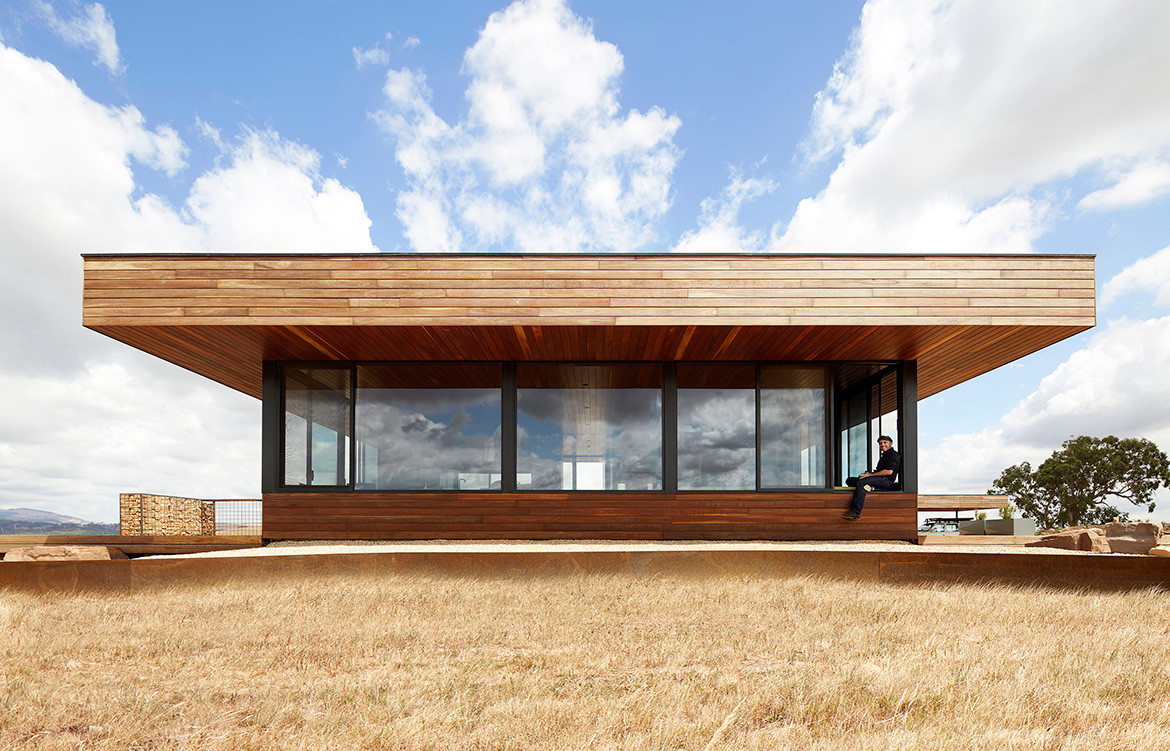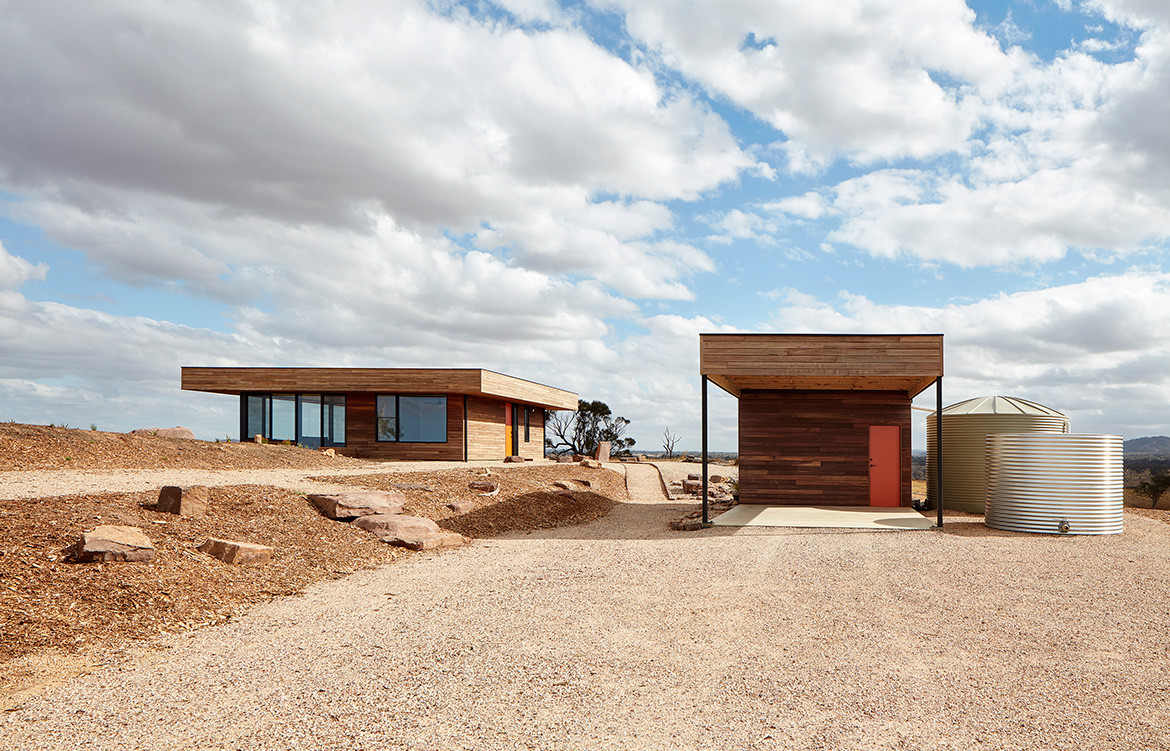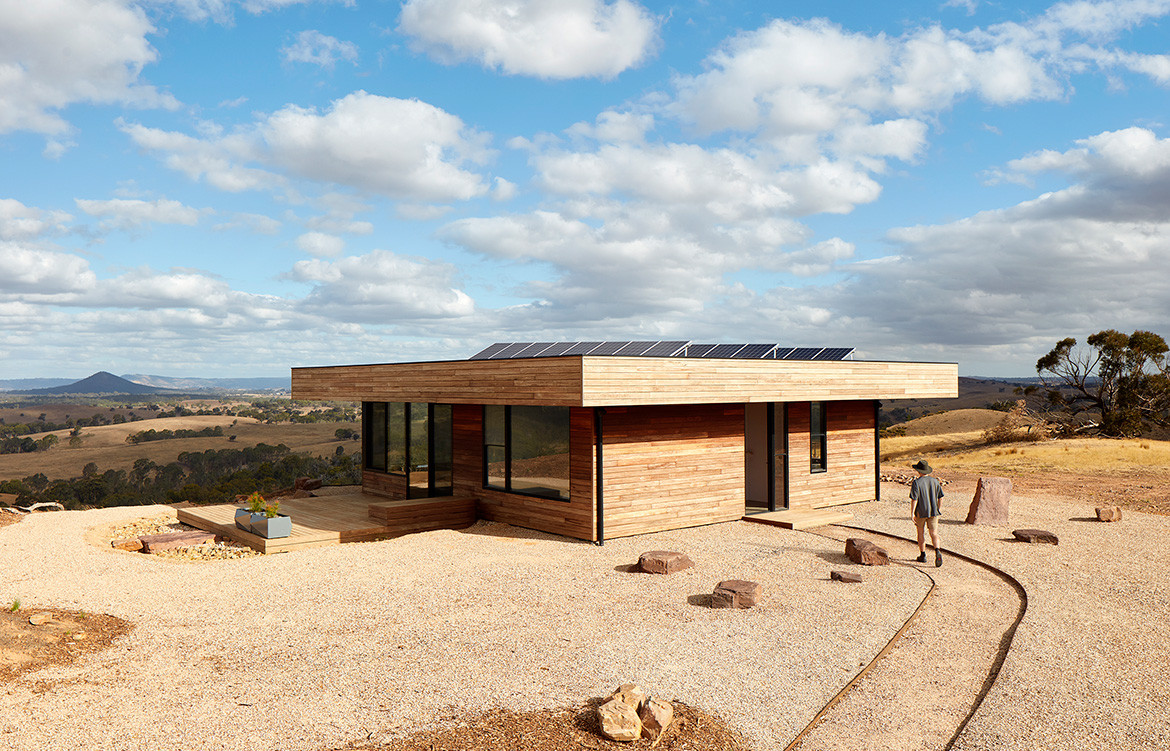 We think you might also like Nulla Vale House & Shed by MRTN Architects
Tags: Architecture, Ben Callery Architects, climate, Dave Kulesza, design, Elemental House, Envirogroup, Fisher & Paykel, Franke Impact, Hurford, Jack Lovel, landscape, Miele, Moda Lucia, Off-Grid, passive solar, rebecca gross, remote, residential, Retreat, Rylock, Sanden, Stovax, sustainable
---