The desire by homeowners to spend more time outdoors is certainly not a new one, but the manner in which designers seek to interpret the relationship between the internal and external components of a home has become more nuanced. As urbanisation has accelerated, homeowners are seeking additional ways to find calm and serenity within their homes.
The act of alfresco dining has become more popular as an alternative way in which to spend time outdoors. As a result, we are seeing not only a new level of sophistication when it comes to outdoor apparatus but modulation in the external architecture itself.
At Villa Tan Dinh, a monolithic residence situated in the busy metropolis of Ho Chi Minh, chief architect Manh Nguyen Hoang of MIA Design Studio has created a home that both provides incredible outdoor privacy in a highly dense urban setting, as well as one that actively flirts with the urban context. "The façade of Villa Tan Dinh features a thin steel film, creating a feeling of privacy while still being able to clearly see out to the street," Nguyen Hoang explains.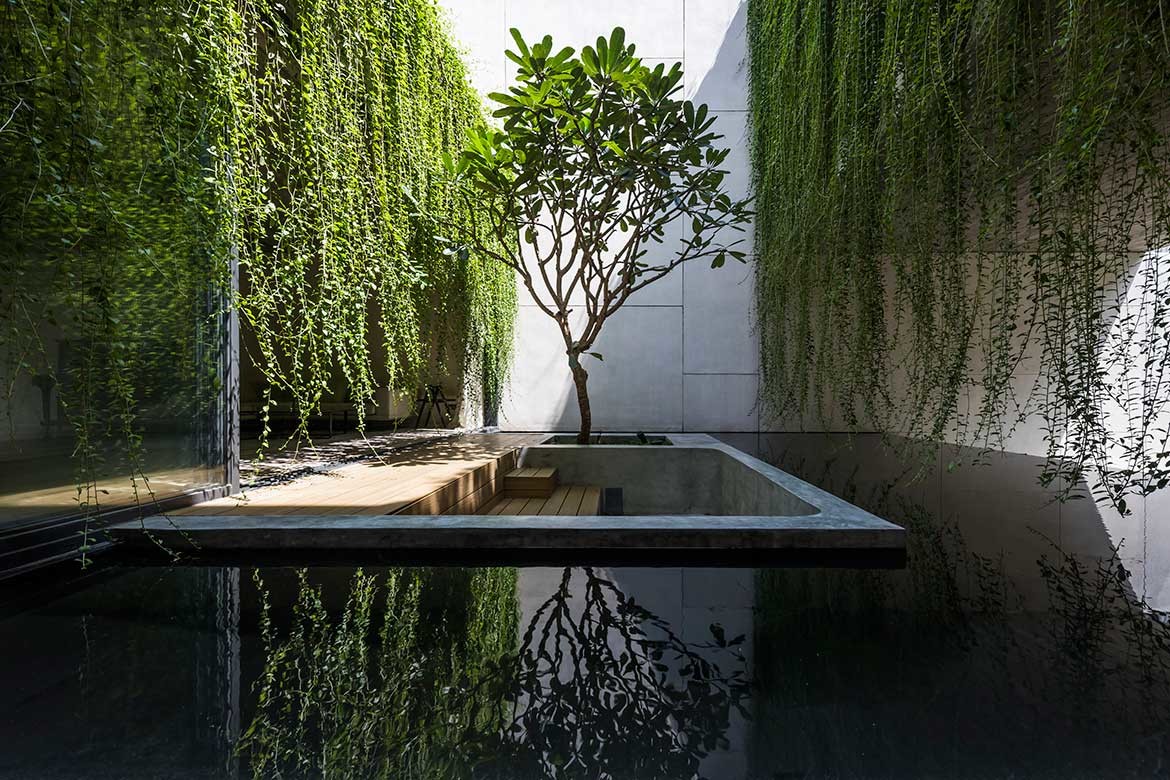 A bird's eye view of the house shows a pocket of green sandwiched between a dense sea of concrete, a scenario in which indoor and outdoor spaces are only separated via a roller shutter system, thereby breaking down any separation between outside and inside.
"The owner wanted a comfortable, private home with lots of trees," adds Nguyen Hoang. "These desires have been met through a large floor space in between the house, designated as a landscaped water feature, which also provides a cooling effect." Greenery flowing between inside and out creates an outdoor space oftentimes indiscernible from the interior.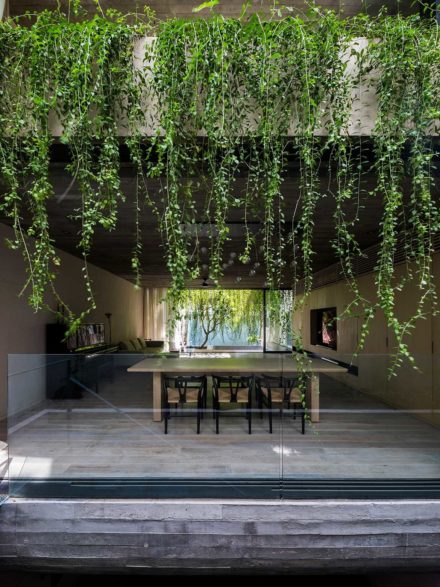 Given the high levels of shade and ventilation, the homeowner is able to spend extended time outdoors when the weather is hot. Dining outside is therefore oftentimes favourable to dining inside, the latter offering an experience of physical comfort and connection to the energy of the city.
An understanding of climatic conditions is undoubtedly a major factor in ensuring outdoor living and dining is both practical and comfortable. Shaun Lockyer, director of Shaun Lockyer Architects in Brisbane, most frequently works in the region's subtropical climate, which offers about seven to eight months of fairly benign weather.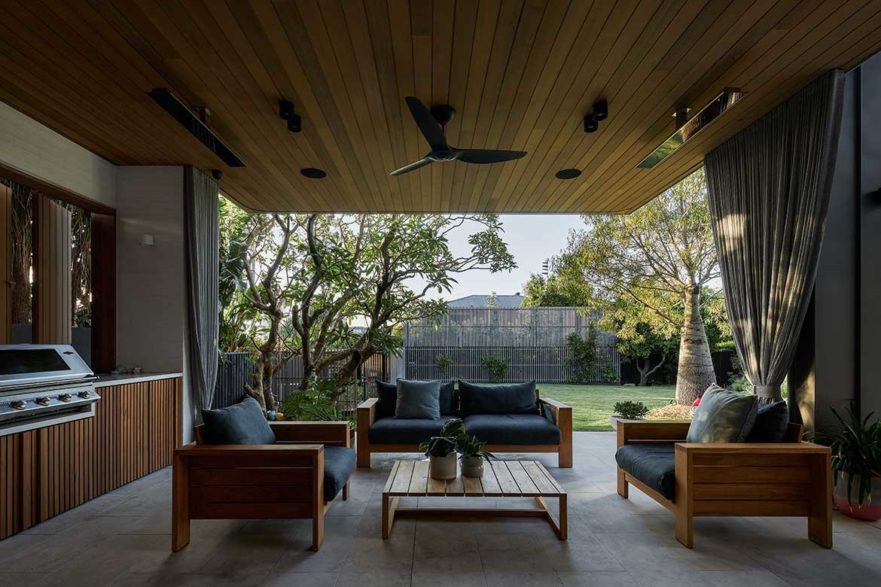 "This gives us an opportunity to create outdoor spaces that can be used most of the year," explains Lockyer. "By understanding climate and context, by approaching the design of a house as an environment that constantly mediates between exposure and complete containment, by thinking of outdoor spaces as ancillary as opposed to 'added-on', we can ensure successful outdoor environments for our clients."
At House Tamrookum, Lockyer has leveraged the orientation of the home to create three distinctly different outdoor zones. The long axis of the house faces north, with the backyard hugging the southern boundary, thereby opening up to the northern elevation, "We were faced with the classic Queensland challenge where the northeast gets very hot in the summer months," explains Lockyer.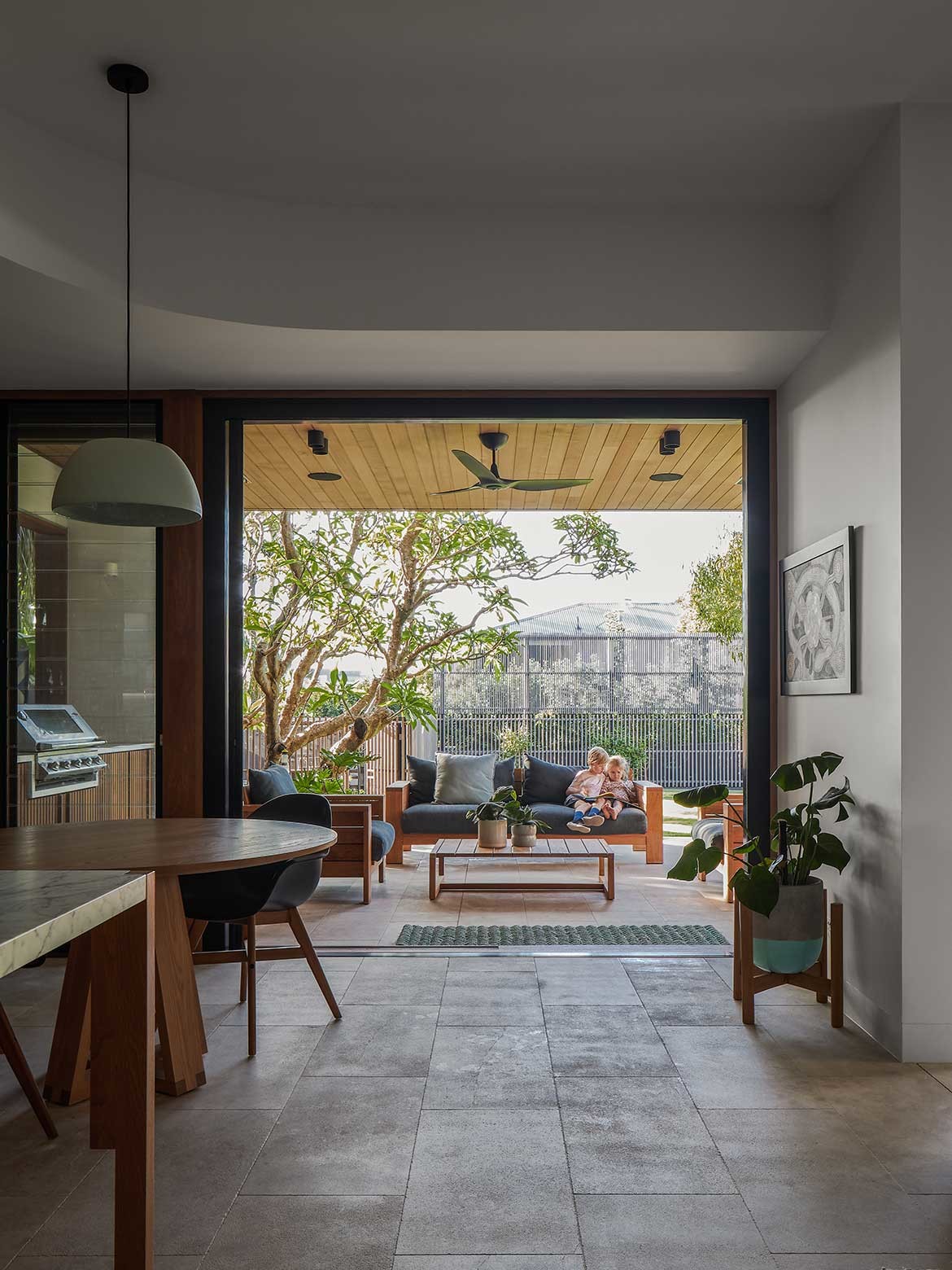 "Our response was to modulate the three spaces so that they responded to their north and west orientation in a way that resulted in comfortable and usable spaces. In addition, we always approach each space differently in terms of their containment, volume, texture and materiality."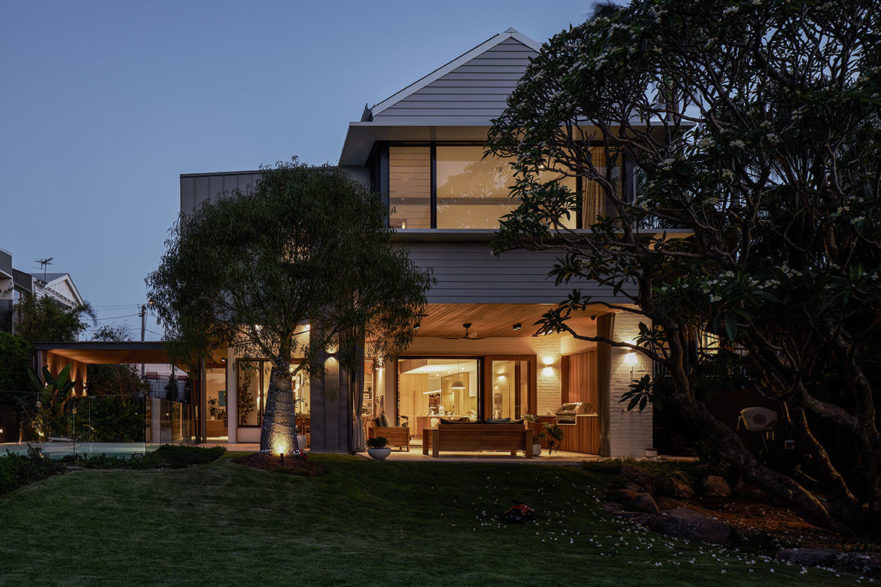 House Tamrookum photography by Andy Macpherson
Villa Tan Dinh photography by Hiroyuki Oki
This article originally appeared in issue #51 of Habitus, subscribe now to receive copies straight to your doorstep
---