If you haven't heard of CLT yet, it's time to start listening. Cross Laminated Timber (CLT) is fast becoming the go-to for designers and engineers who wish to build structurally sustainable projects. Due to the material's strength, it can be used to replace typical structural building materials such as concrete, even in large projects.
In 2019, Voll Arkitekter made history by using the material for Mjøstårnet, the world's tallest timber building, coming in at 85.4 metres. By 2025, Sydney is expected to be home to the world's largest hybrid timber tower, the Atlassian Sydney Headquarters, a 180-metre-tall skyscraper that will be partially constructed from CLT.
Differentiating it from standard timber, CLT's structure is engineered by glueing together layers of wood at perpendicular angles to make a panel, giving it properties similar to reinforced concrete, with generally much lower energy consumption than the production of steel and concrete.
While CLT is clearly becoming essential in commercial construction, in the last couple of years, the uptake in residential architecture has also been growing – in part because it is one of the most sustainable materials that can be used structurally, but also because of its aesthetic appeal. Comparable to the uptake of steel and glass as mass production expanded in the 19th century, leading to the modernist movement, there are whisperings that cross-laminated timber, in a similar fashion, will determine the future of our homes and become a signifier of our times.
CLT House | Ecobuild Design
Maianbar, NSW
Recognised as Australia's first CLT house, Ecobuild's house in Maianbar makes the most of the timber's light weight, allowing for elevation and cantilevers that fit the site's slope. According to the beach house's owners, the timber has greatly improved the thermal efficiency of the home, which requires no cooling and minimal heating.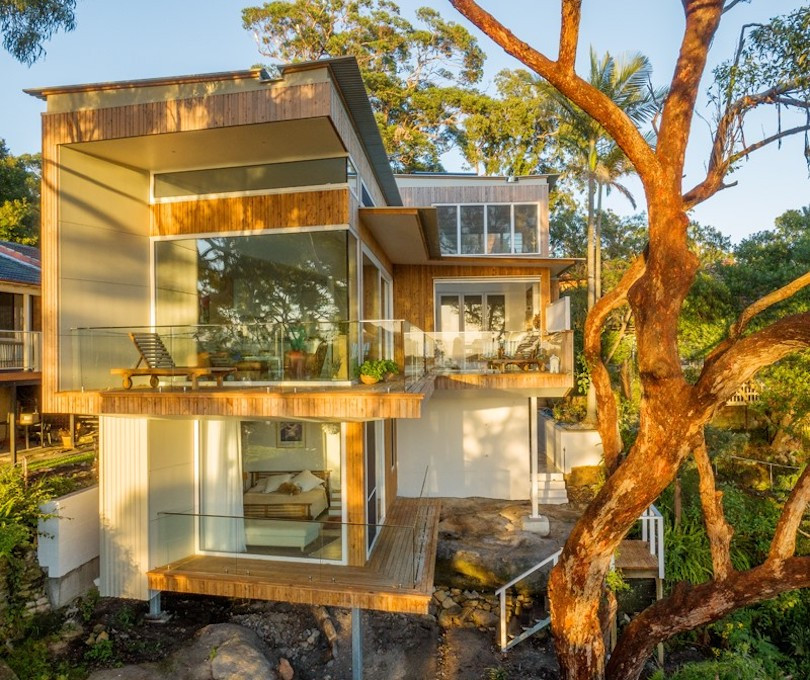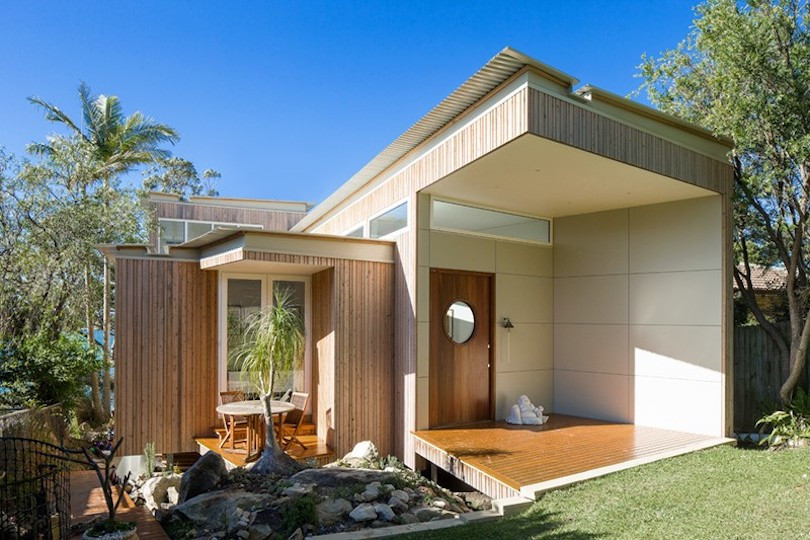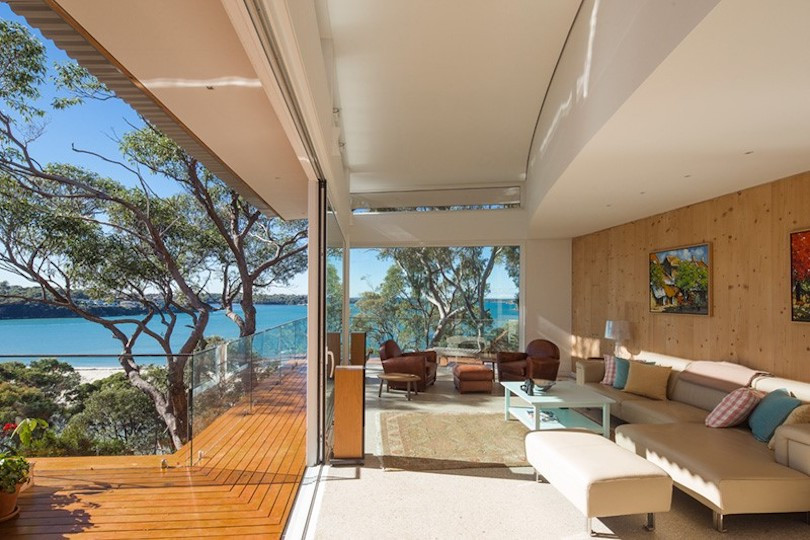 ecobuilddesign.com.au
Photography by Marian Riabic.
Seed House | Fitzpatrick+Partners
Castlegrag, NSW
Nominated for the 2019 House of the Year awards, Seed House is an expansive home made primarily of CLT sourced from New Zealand. Tucked away in Sydney's North Shore, the sprawling home is predominantly constructed of CLT, including a cantilevered living space. Other woods, including Huon Pine, Blackwood and Celery Top Pine line the home, thanks to the owner's love of Tasmanian timbers.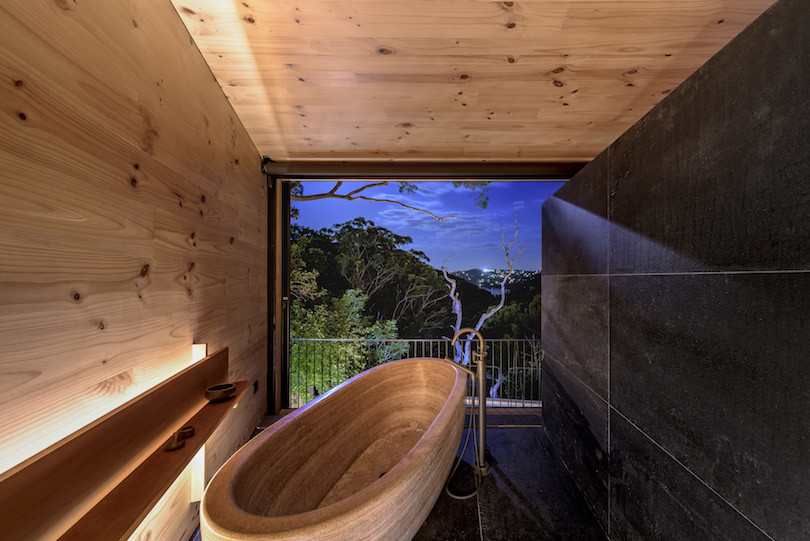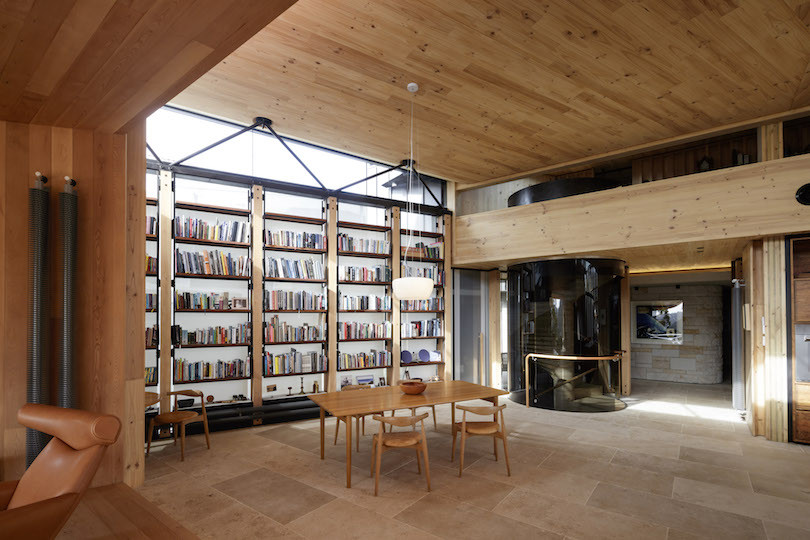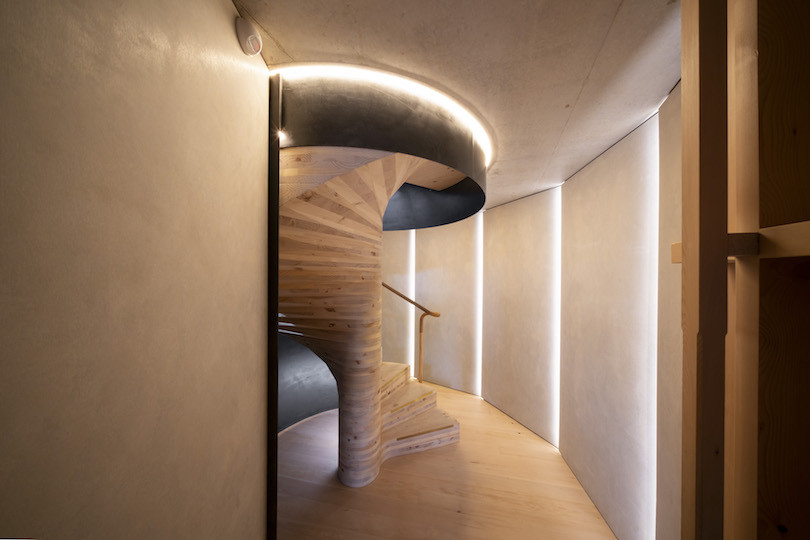 fitzpatrickpartners.com
Photography by John Gollings.
CLT Passivehouse | betti&knut architecture
Balgowlah, NSW
Betti&knut's CLT Passivehouse is an affordable solution to sustainable, architecturally designed housing. The building is listed in the international passivehouse database as one of less than 25 houses in Australia, made possible by the home's airtightness and high level of insulation, which render artificial heating unnecessary.
CLT House | Emma Mitchell Architects
Angelsea, VIC
A coastal home that embraces whimsy and comfort, Emma Mitchell Architect's CLT House was the first of its kind made with Australian CLT. Composed of cross laminated timber, which is exposed internally, concrete block, red brick and clad with cement sheet, the home prioritises natural and sustainable materials. Meanwhile, the L-shaped plan allows for protected outdoor spaces and a strong sense of connection to the garden.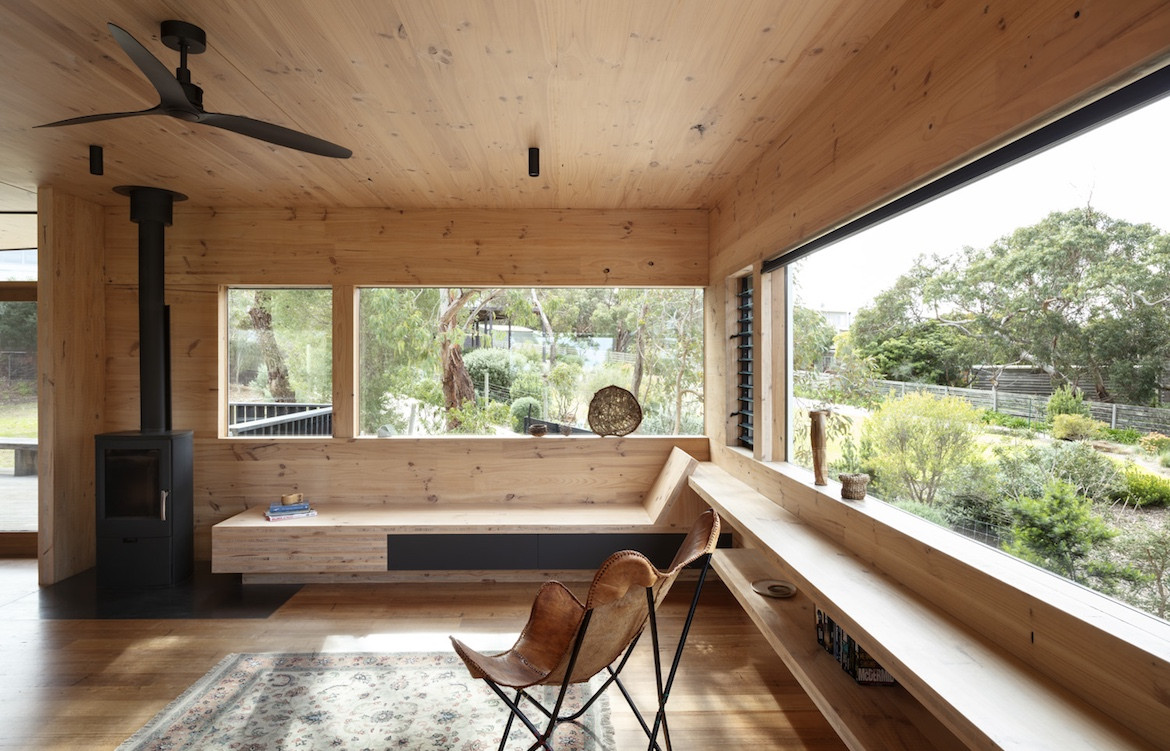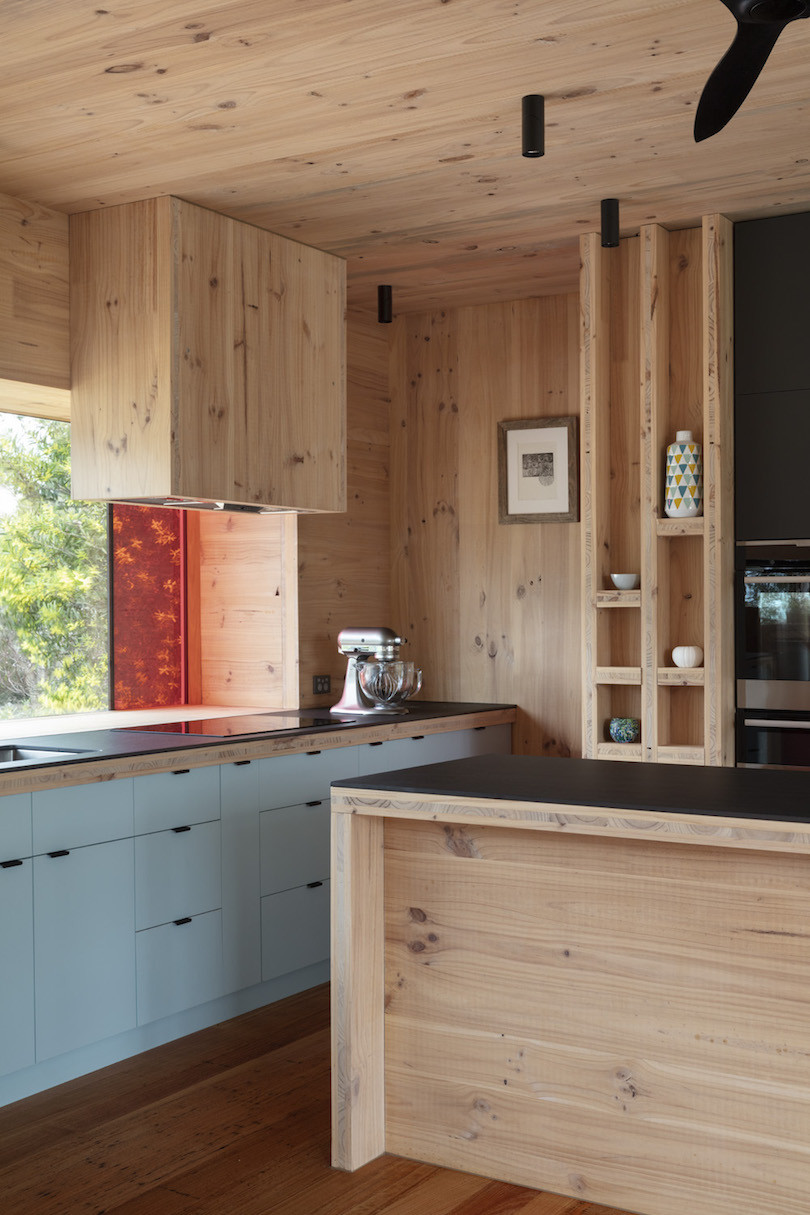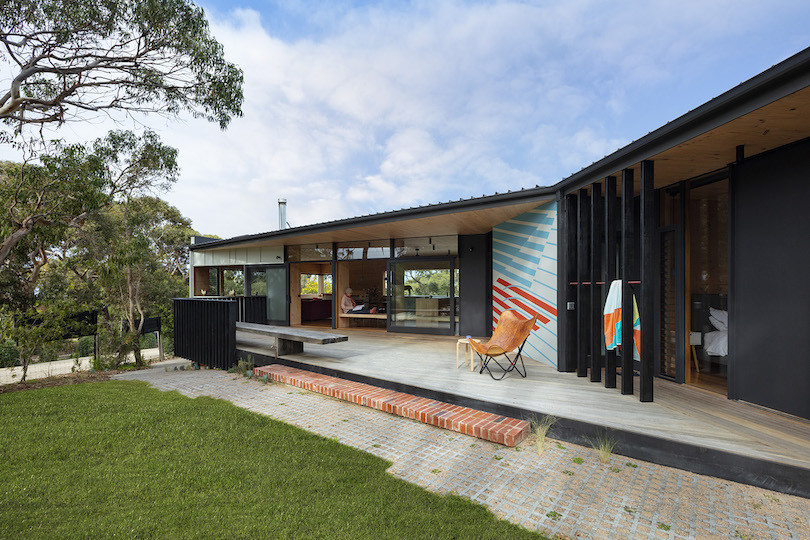 emmamitchell.com.au
Photography by Dianna Snape.
CLT House | FMD Architects
Mornington Peninsula VIC
Bridging exceptional architecture with sustainable thinking, CLT House by FMD Architects is a true celebration of the material. The engineered timber makes up the home's columns and beams in an effort to minimise steel in the design of the house. CLT is used in significant proportions – one wall is composed of a three-metre high beam of the material. The saw-tooth roof of the home allows copious light in while hosting solar panels that power the house. CLT House was in Habitus House of the Year in 2020.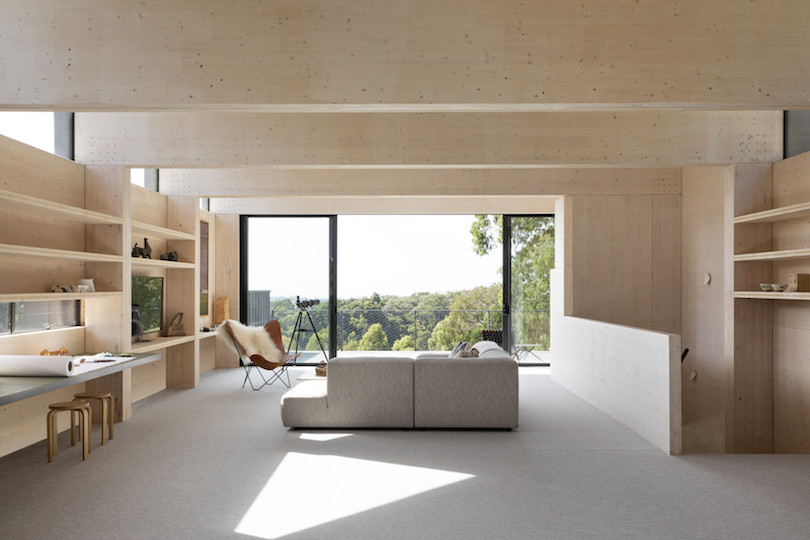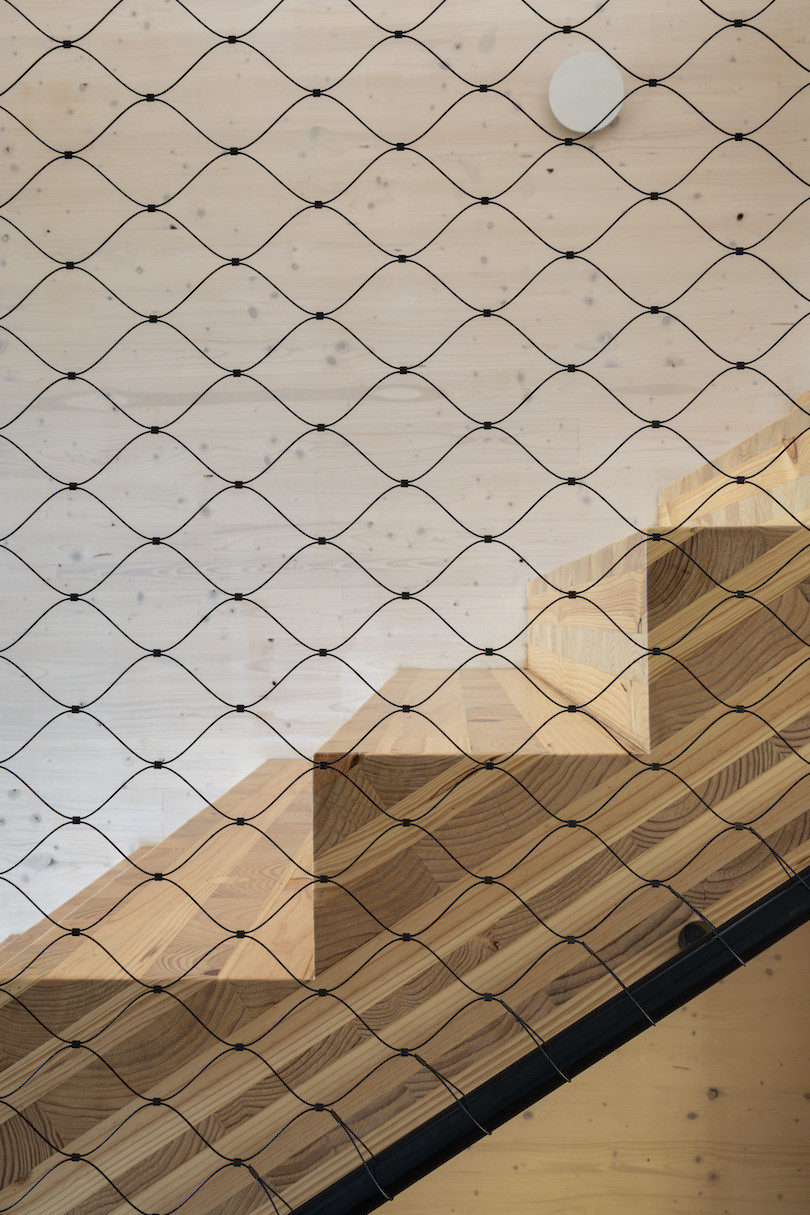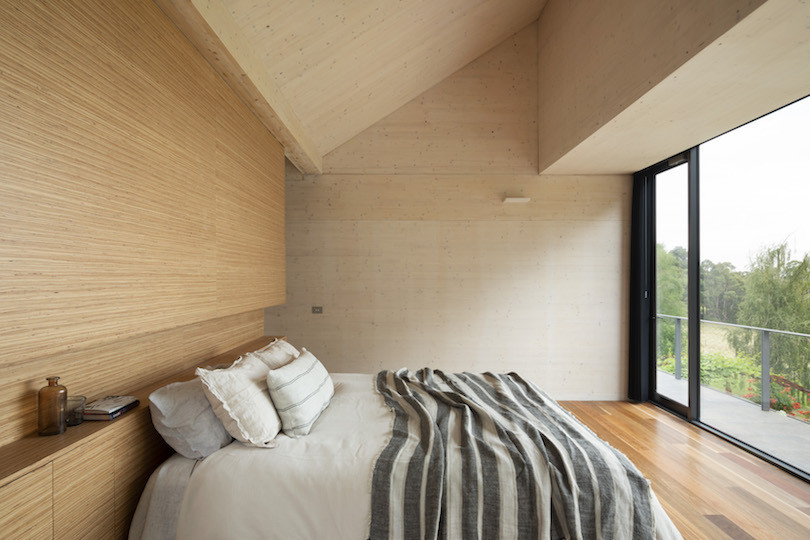 fmdarchitects.com.au
Photography by Dianna Snape.
Torea Studio | Tennent+Brown Architects
New Zealand
A little further afield, Torea Studio is a residential extension. The add-on features folded CLT panels that were precisely cut from a computer model and covered in charcoal zinc. The resulting structure is sculptural and kite-like, forming cave-like rooms inside and protected outdoor spaces.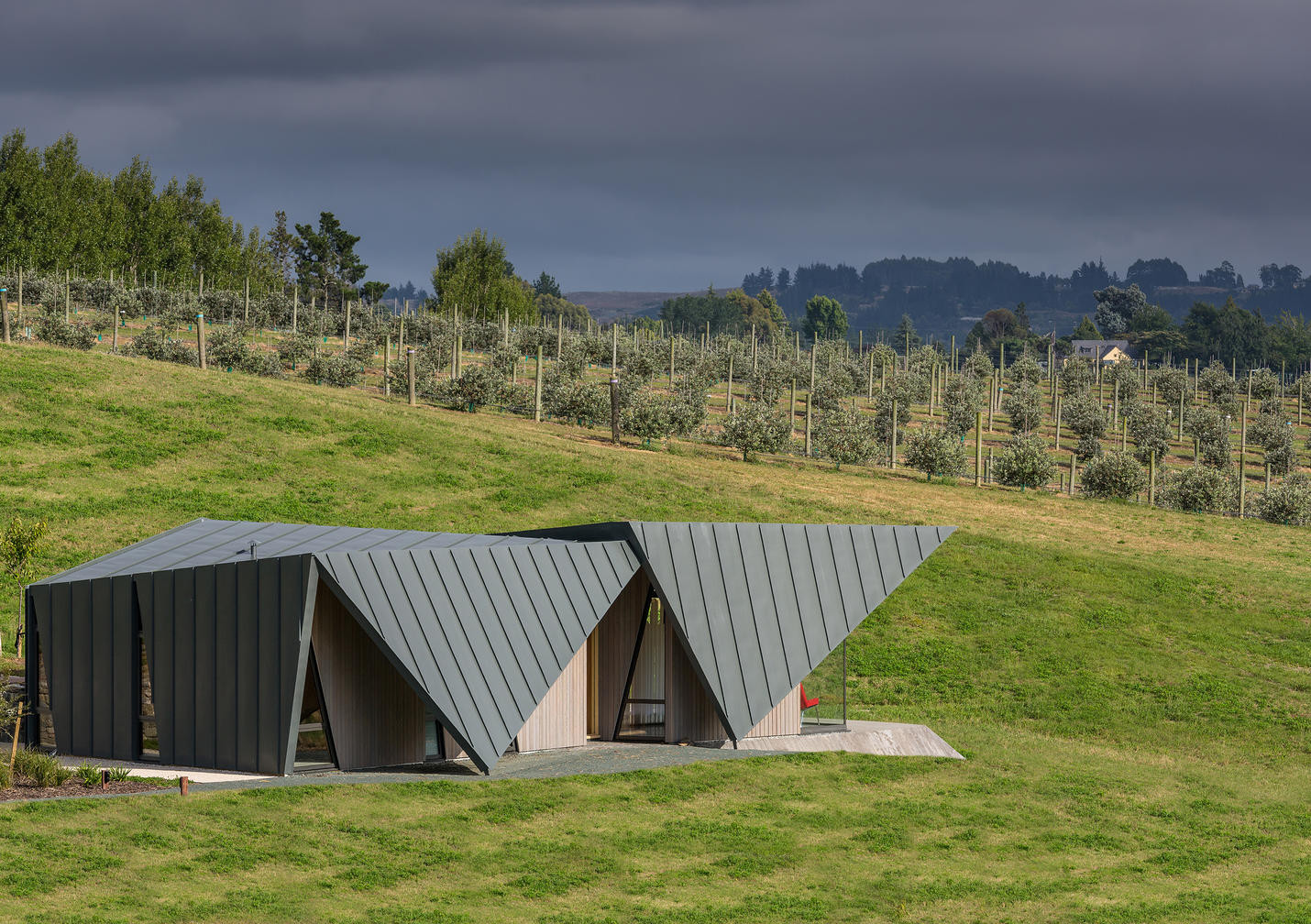 tennentbrown.co.nz
Tags: CLT, Cross laminated timber, Ecobuild, FMD architects, Residential CLT
---