Located in the bayside suburb of Port Melbourne, this is home to architect Dominic Pandolfini and his family of four. Dominic, the founder of Pandolfini Architects, transformed the worker's cottage into a family home filled with natural light and spaciousness despite the confines of the long narrow site and strict heritage and planning controls. Spliced with skylights and courtyards, the house has a series of surprises beyond its traditional façade.
The century-old house had been largely untouched when Dominic purchased it. He carefully restored the front with a crisp, light palette, and designed a two-storey extension that's not visible from the street. A courtyard in the middle of the house separates the old and new forms, reducing the visibility of the extension from the street and bringing natural light into the centre of the plan. The extension consists of a double- and single-storey volume spliced by a large skylight that spans the width of the building.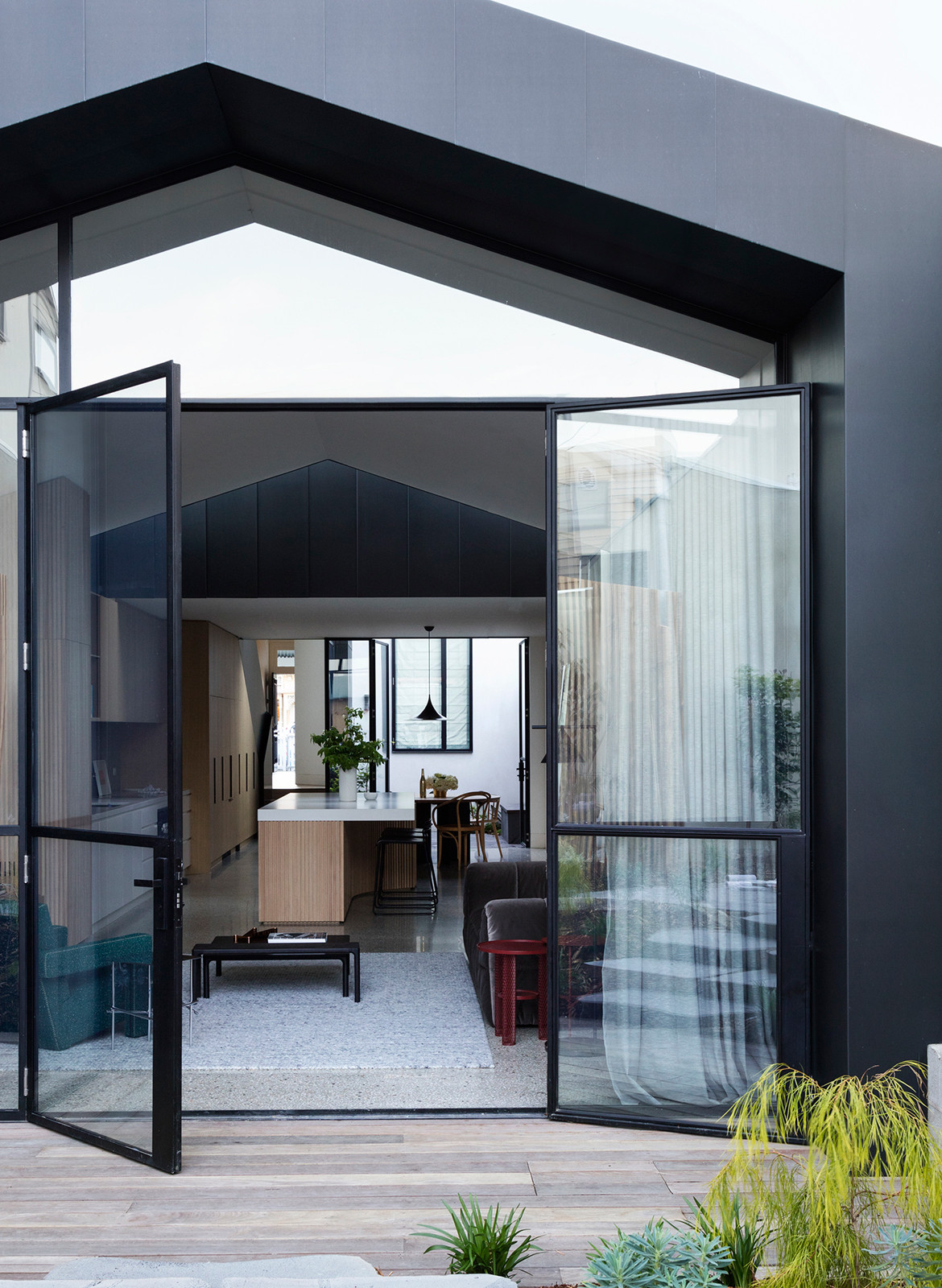 A change in ceiling height helps to define the kitchen and dining from the living area, above which a gabled roof enhances the sense of volume. The gable is a nod to the traditional pitched roofs of the heritage houses, and its form is emphasised at the rear of the house where black zinc cladding frames full-height glazing. The upstairs bedroom also has a gabled roof, and a wall of joinery separates the bedroom and bathroom, mimicking the pitch of the roof and playfully highlighting its triangular form.
Like these cupboards, materials are used throughout the house to define elements. American oak cabinetry extends beneath the stairs and along the wall of the kitchen and living area providing cupboards and drawers. The refrigerator and kitchen island are clad in detailed timber; the bannister is a black steel plate, and the walls of the skylight are clad with black zinc to accentuate the gabled form. "External materials of black zinc and textured concrete render are used internally to reinforce the sense of exiting one space and transitioning into another," says Dominic.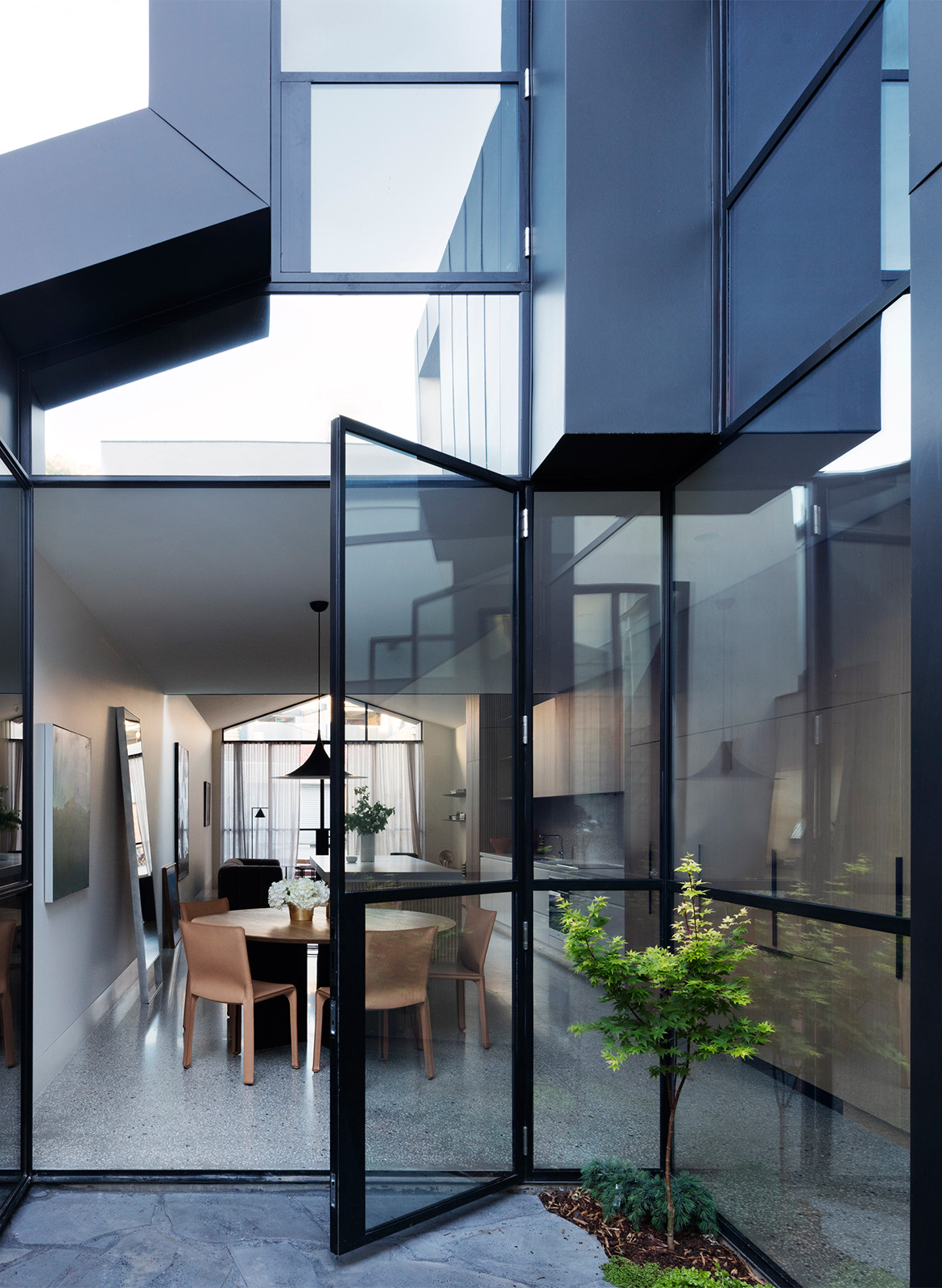 "The alterations and additions to this once dark and cramped terrace house have successfully created spaces full of natural light and with unexpected volume that is typically found in much larger, less confined projects," says Dominic.
Pandolfini Architects
pandolfini.com.au
Photography by Rory Gardiner
Dissection Information
Kitchen and bathroom terrazzo tiles by Signorino Tiles
Euroluce downlights and wall lights from Flos
Boci pendant light from Hub
Semi pendant Gubi by Criteria Collection
Sanitaryware supplied by Roger Seller
Timber veneer in Oak Rift by Fethers
Oven, cooktop and dishwasher supplied by Miele
Integrated fridge from Fisher & Paykel
Engineered timber floors in Pale Oak by Woodcut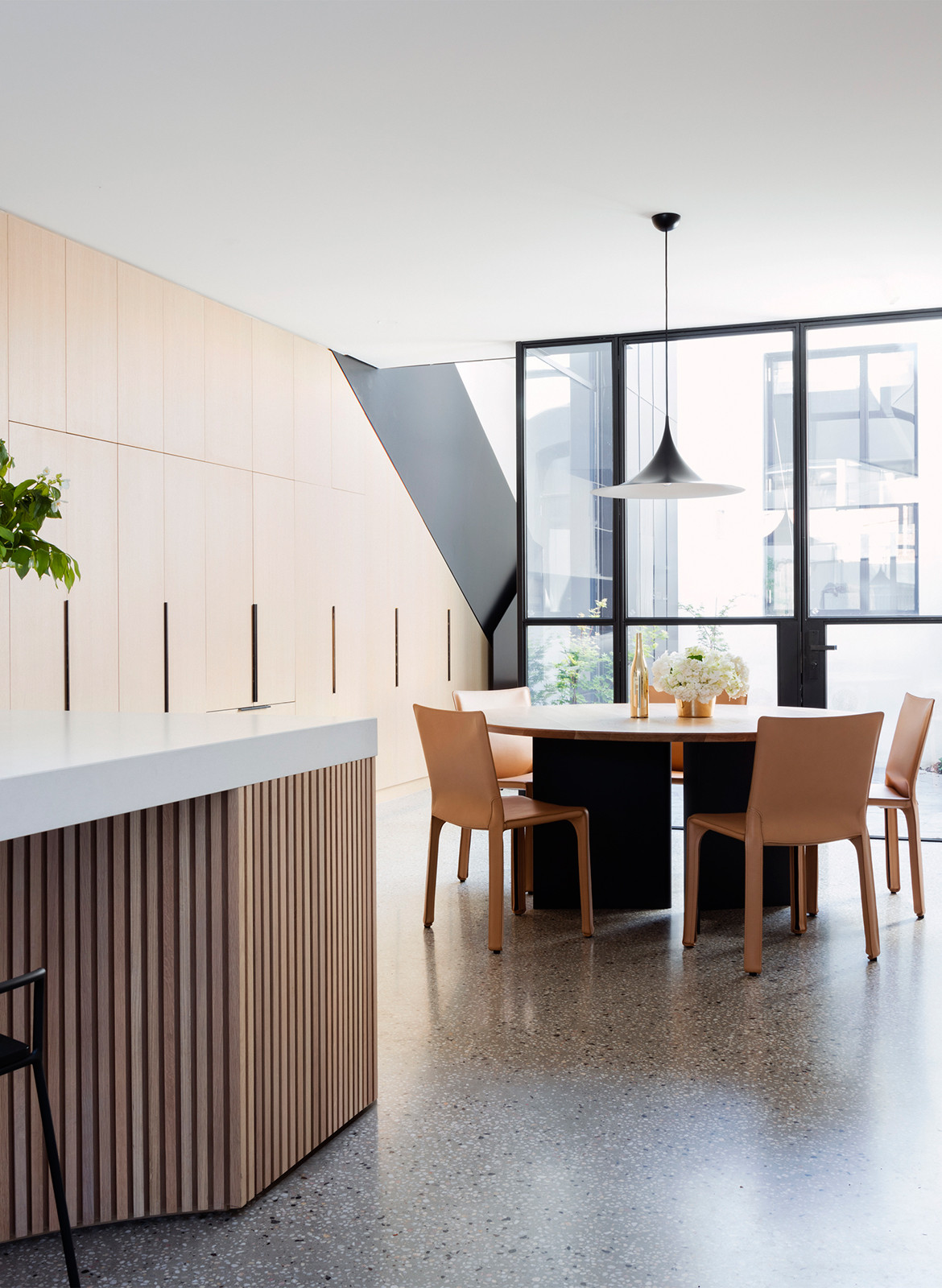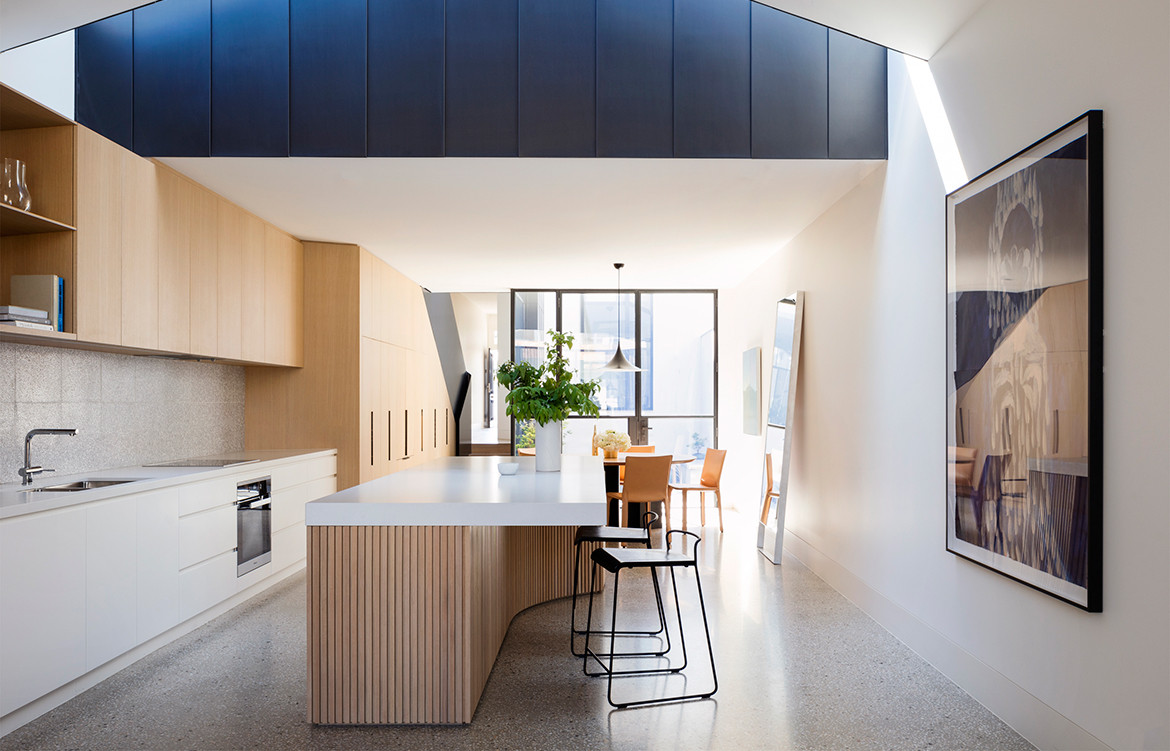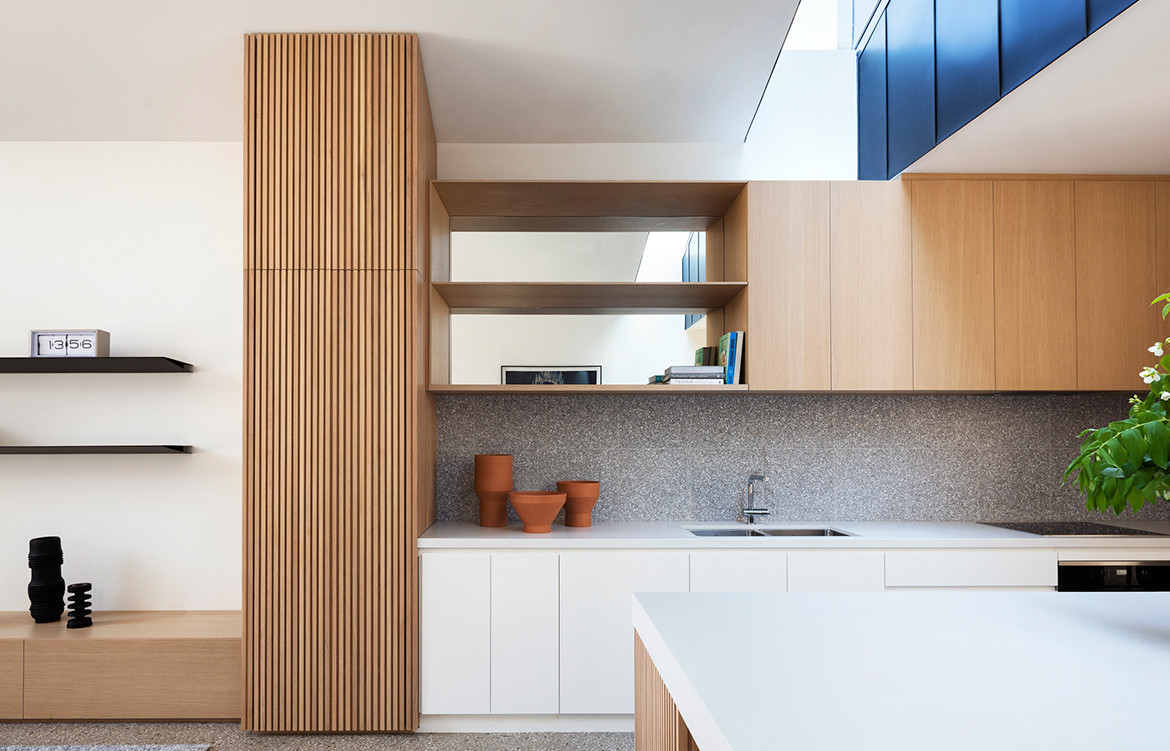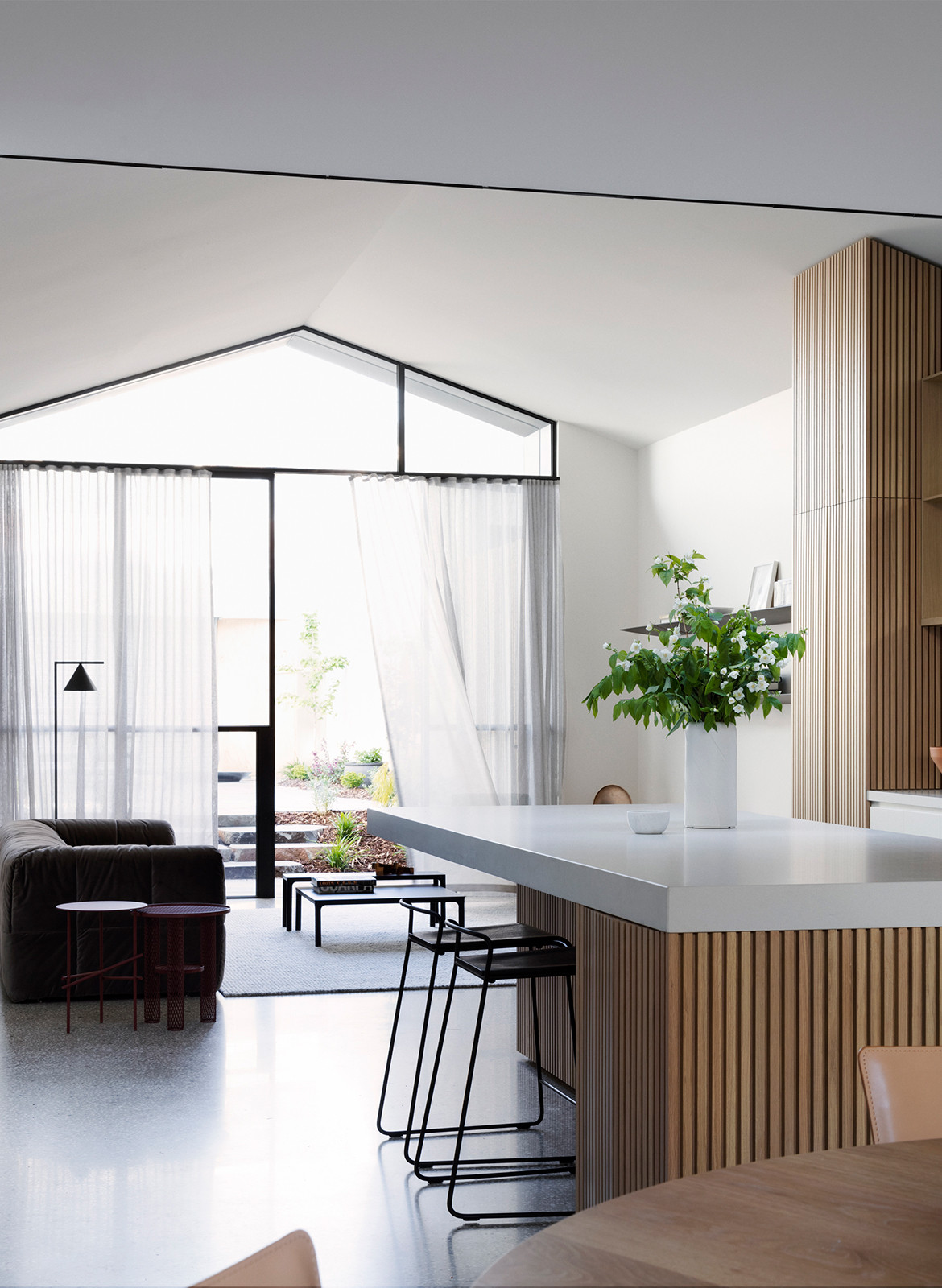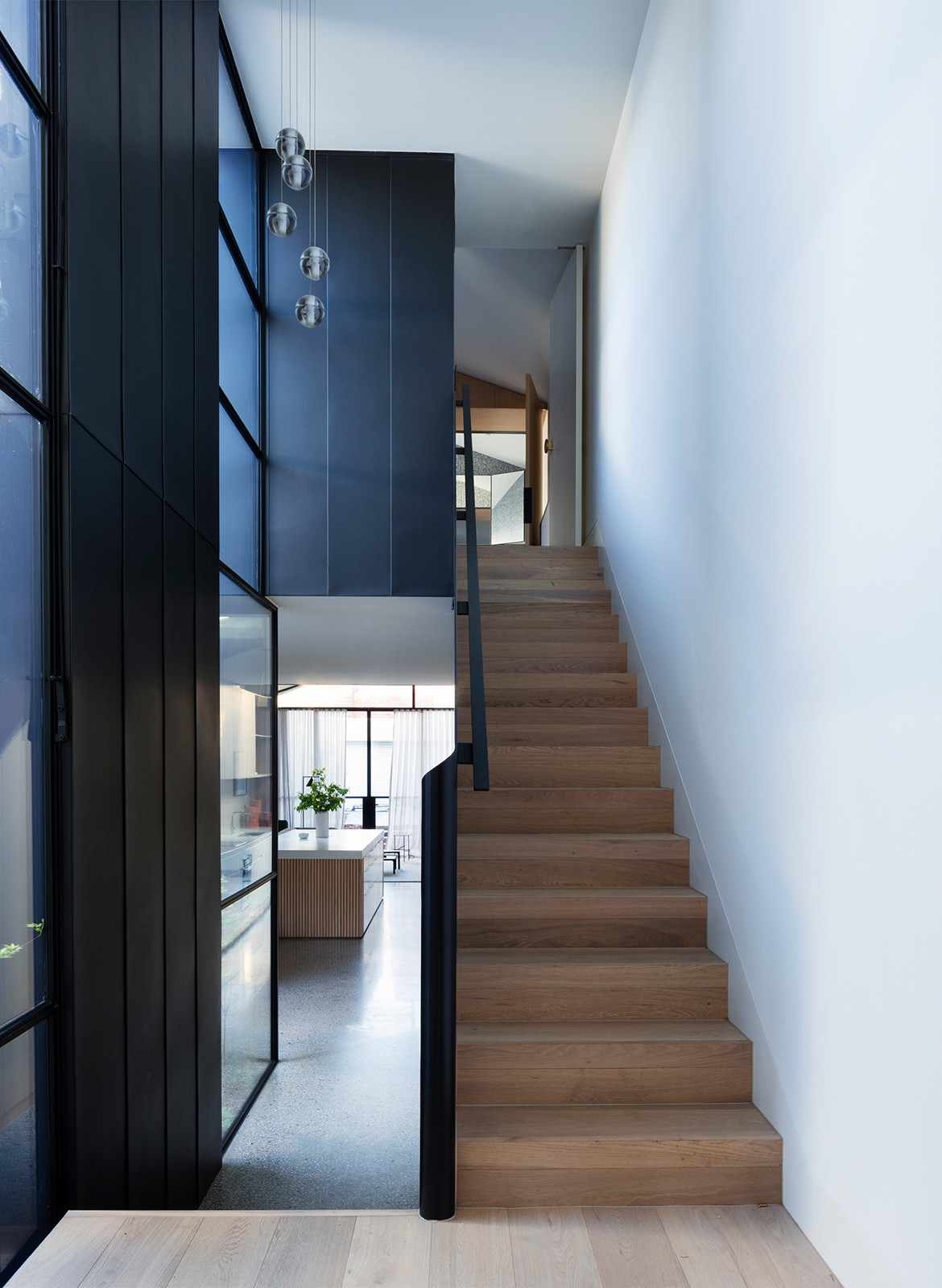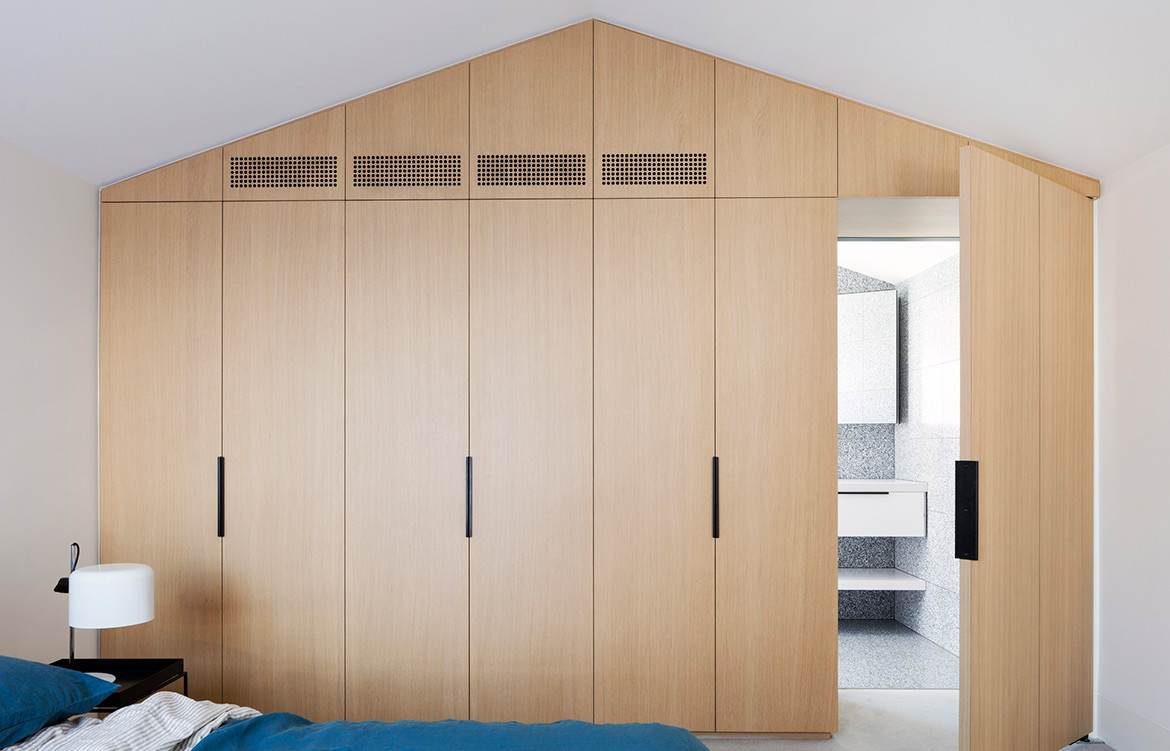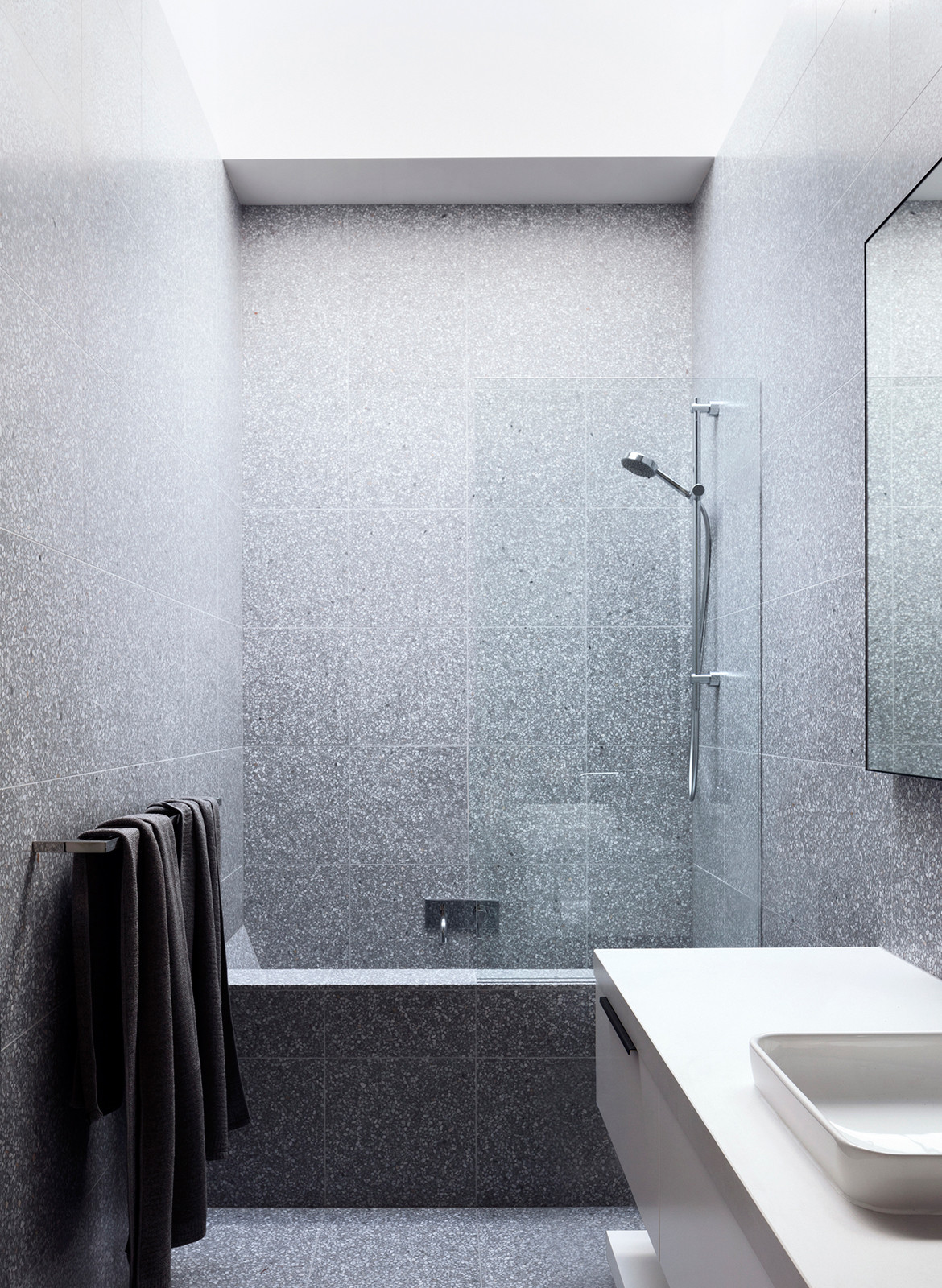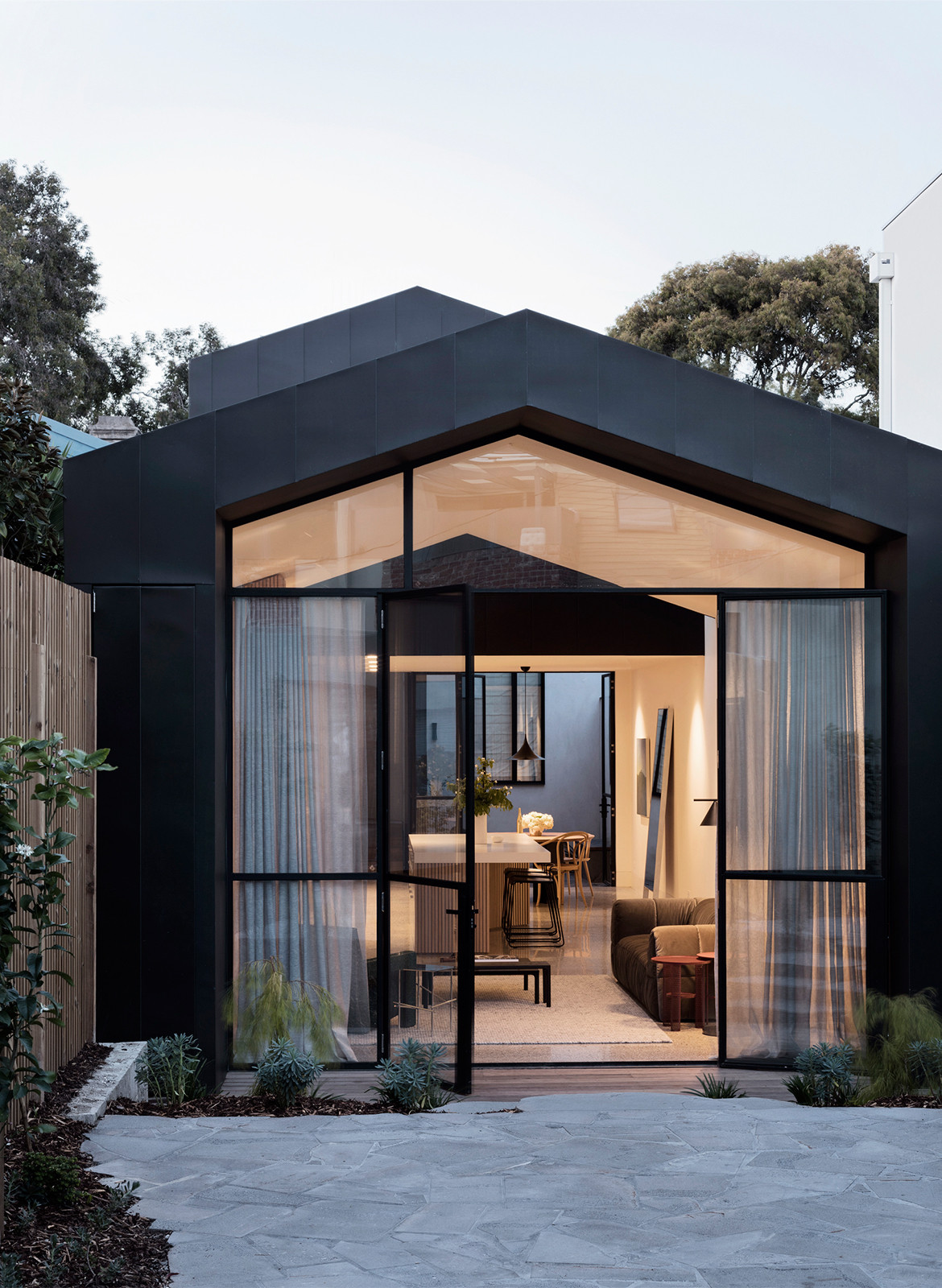 We think you might also like Triangle House by Molecule Studio
Tags: Alterations & Additions, Criteria Collection, extension, family home, Fethers, Fisher & Paykel, Flos, heritage, Hub, Meile, Narrow Site, Natural Light, Pandolfini Architects, Port Melbourne House, rebecca gross, Residential Architecture, roger seller, Rory Gardiner, Signorino Tiles, Skylights, Woodcut, worker's cottage, Zinc Cladding
---