Austin Maynard Architects was commissioned to transform two houses into one family home, for a couple with young children. Two sizeable plots next to each other are extremely rare to find, particularly in an inner-city area such as North Fitzroy, where Rae House by Austin Maynard is located.
Now, the two plots are one. One of the original homes was a modest Victorian cottage requiring a considerable amount of work. The other dwelling was much larger but in dire need of a floor plan reconfiguration for contemporary living. The dilapidated cottage is now a shell of its former life with just the one room retained and now used for an office. The rear was demolished to make way for a garden, a sizeable one at that – also rare for this neighbourhood. The main house, which now opens to this garden, was completely reworked.
"We only retained the front façade and a side wall of the larger house," says Mark Austin, a director of the practice. The 1930s steel-framed windows were also retained. "We've kept some of the former detailing, even though this would have been added to what was once a Victorian home," says Mark. As well as removing walls, a second level was added with a main bedroom, dressing area, and an ensuite bathroom. The children have their own wing, their bedrooms located above a rumpus room to the rear of the property.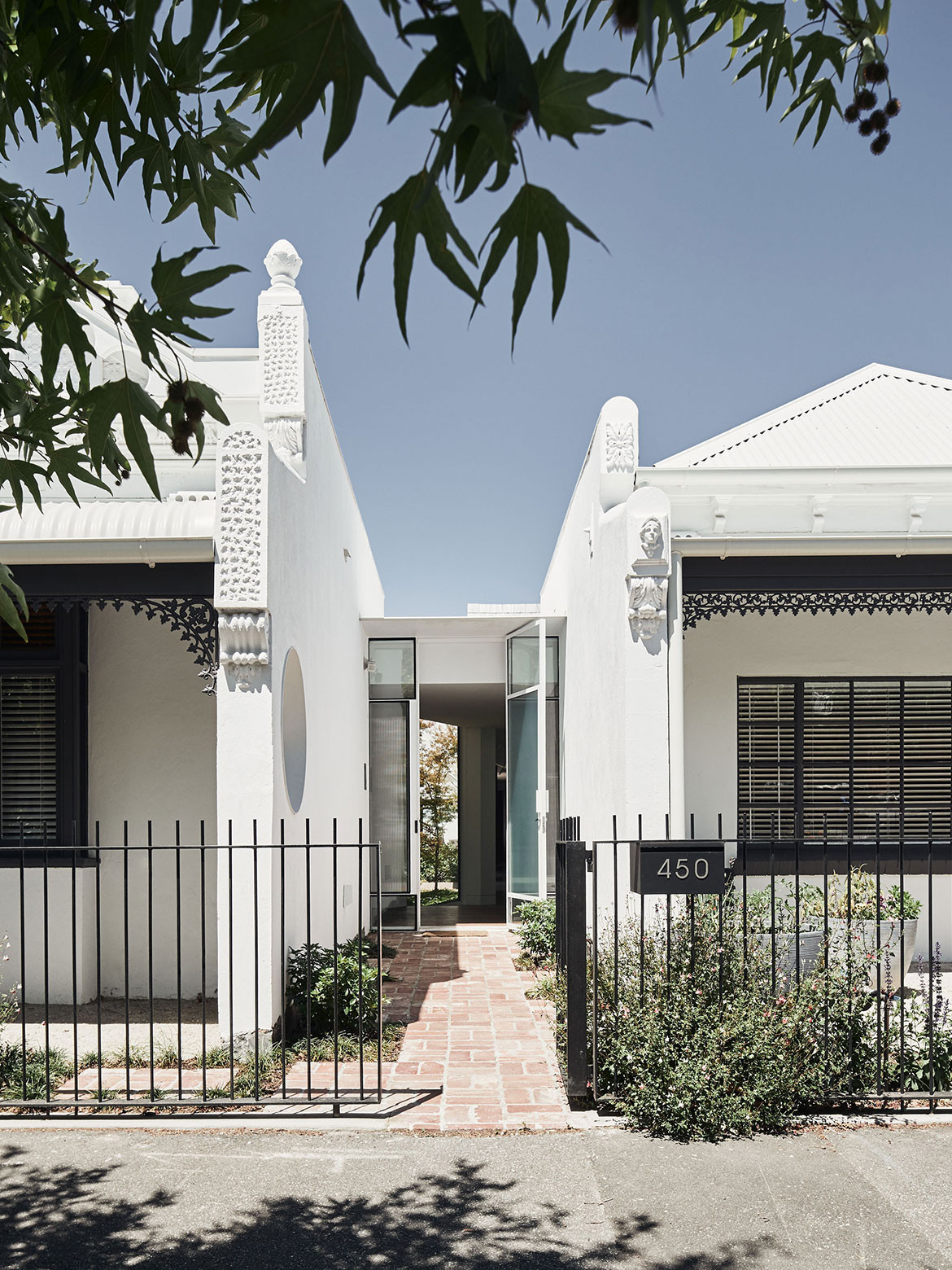 Unlike many inner-city homes, restricted by space, the new format allows for two separate living areas, a large open plan kitchen/dining area and a garage accessed from a rear lane. New glass windows to the north in the larger of the two houses were installed adjacent to the garden to ensure even light throughout the day. Austin Maynard Architects also loosely delineated each space with strongly defined pitched-shaped slate roofs, many of which, such as the parent's bathroom and walk-in dressing room feature skylights. "The pitched roof forms (six in total) were also seen as a way of ensuring the neighbour to the south didn't receive diminishing light with this project," adds Mark. And although the two homes have different profiles, the front door/glazed link, with its reeded glass, now clearly defines these two homes as one.
Austin Maynard Architects
maynardarchitects.com
Photography by Peter Bennetts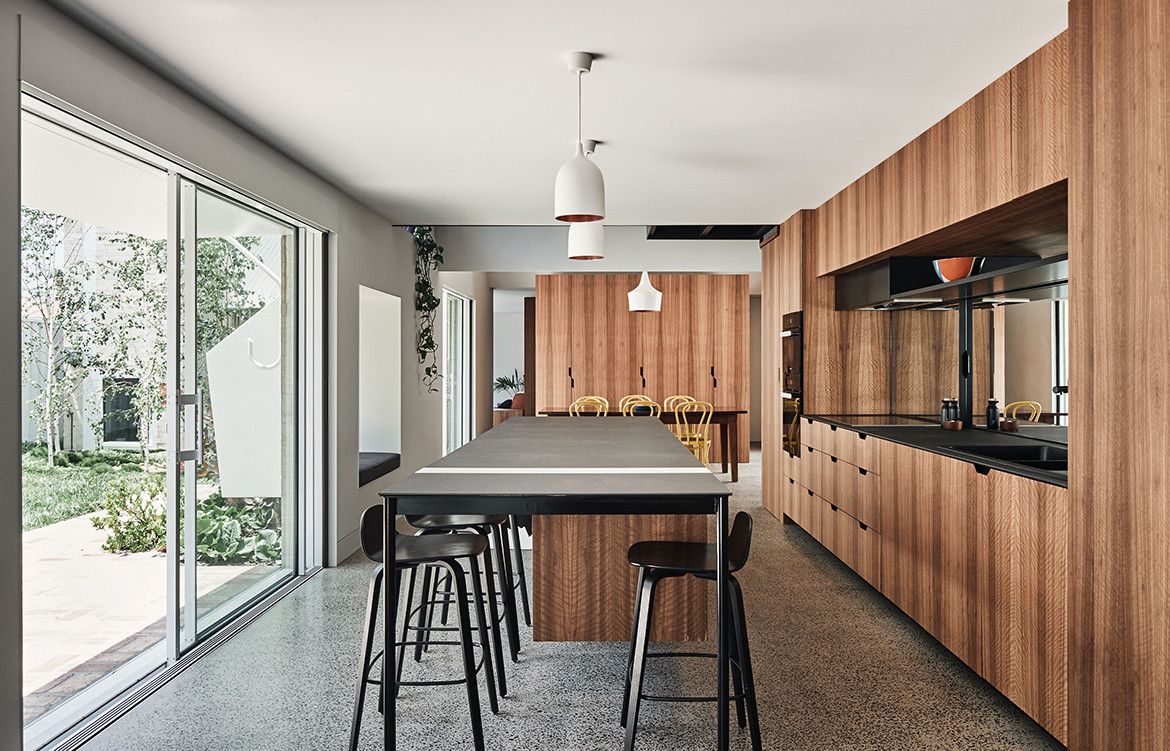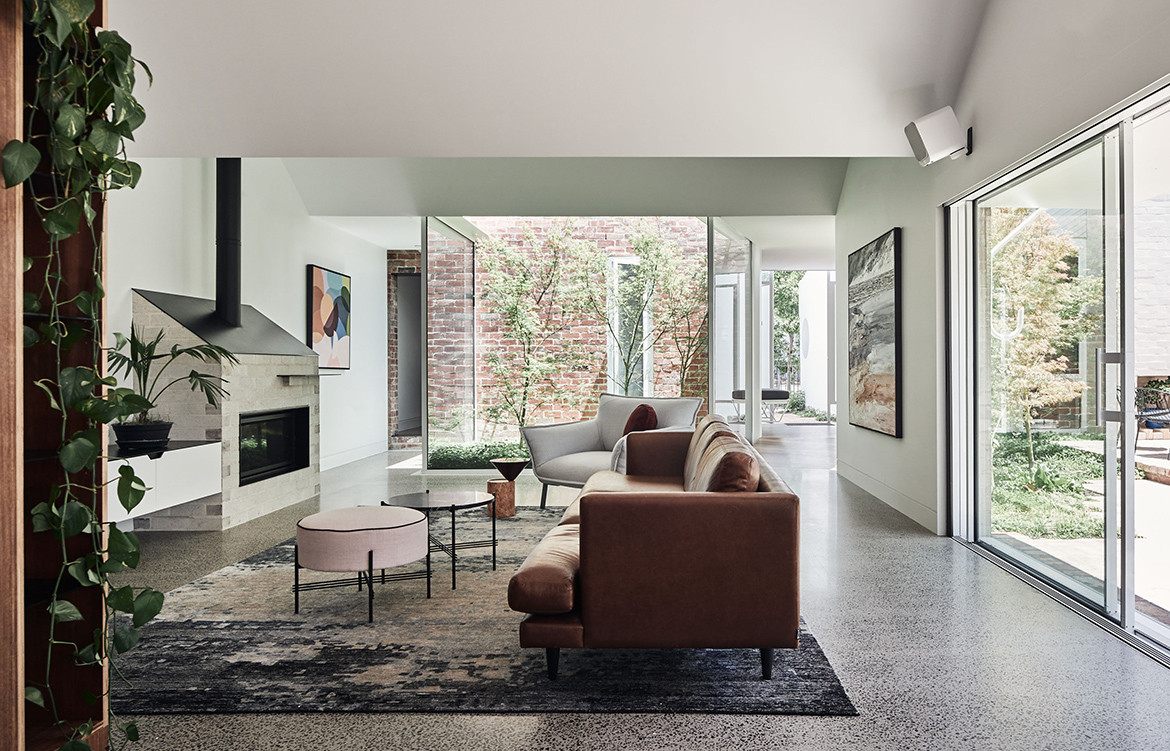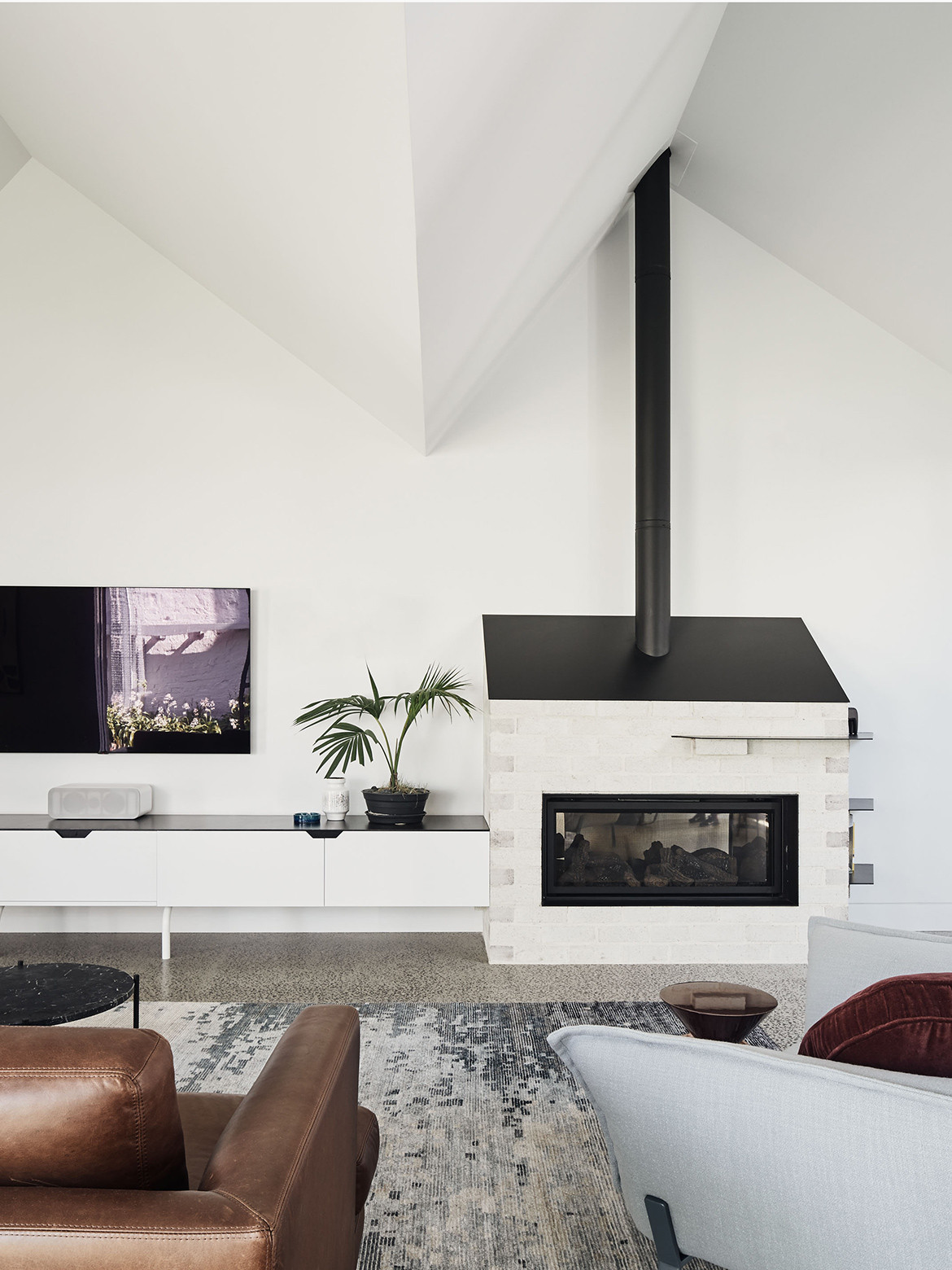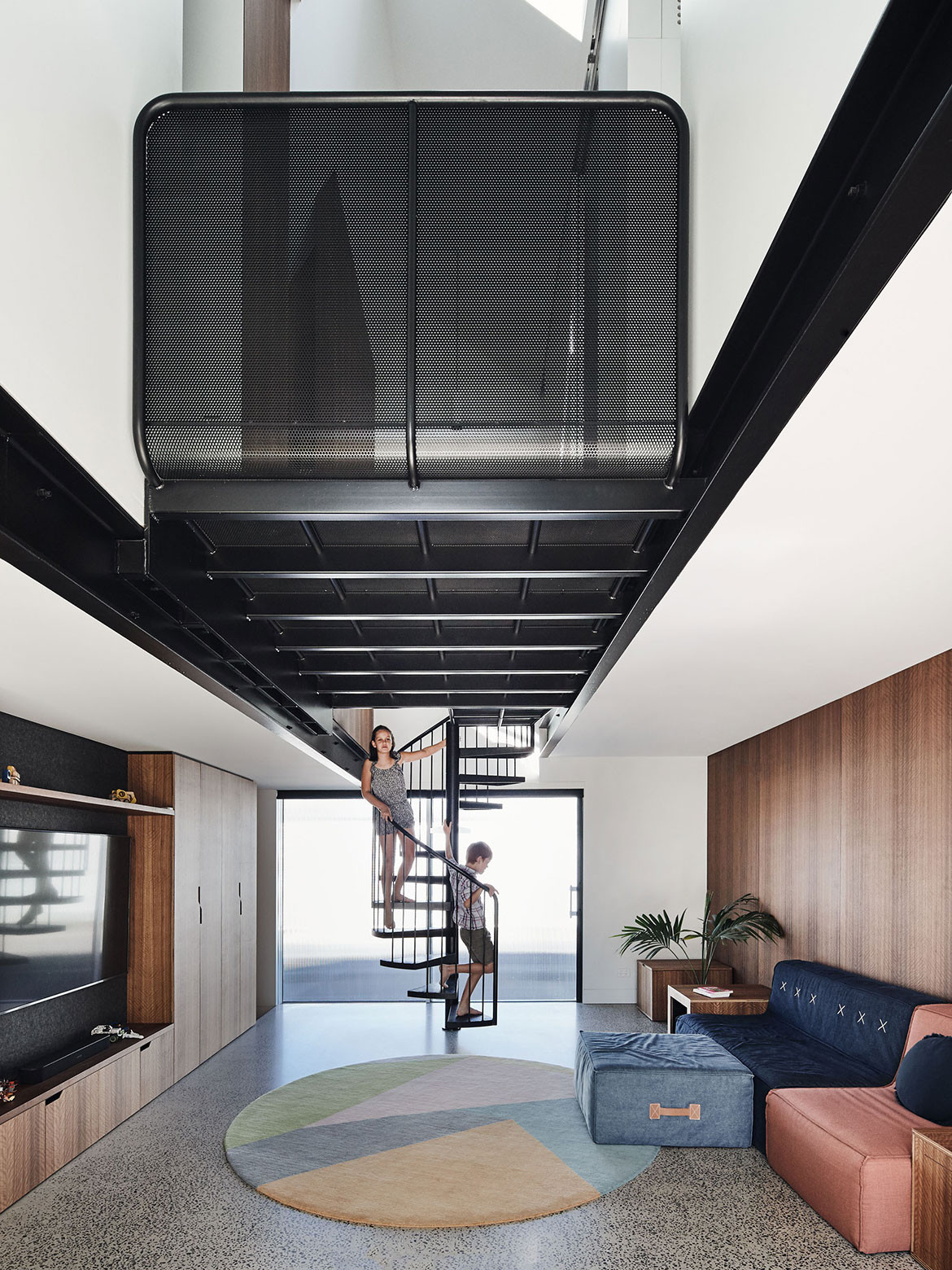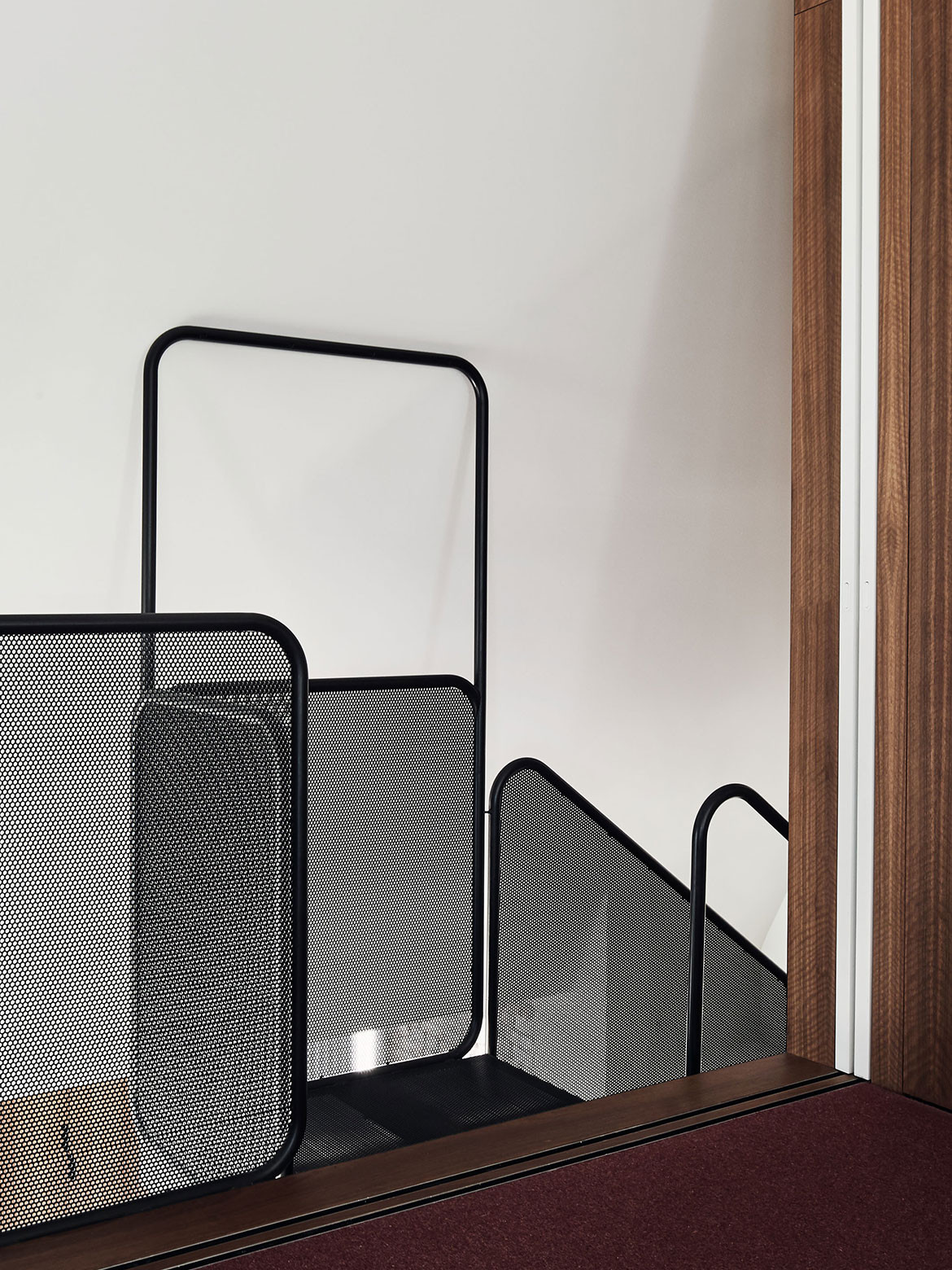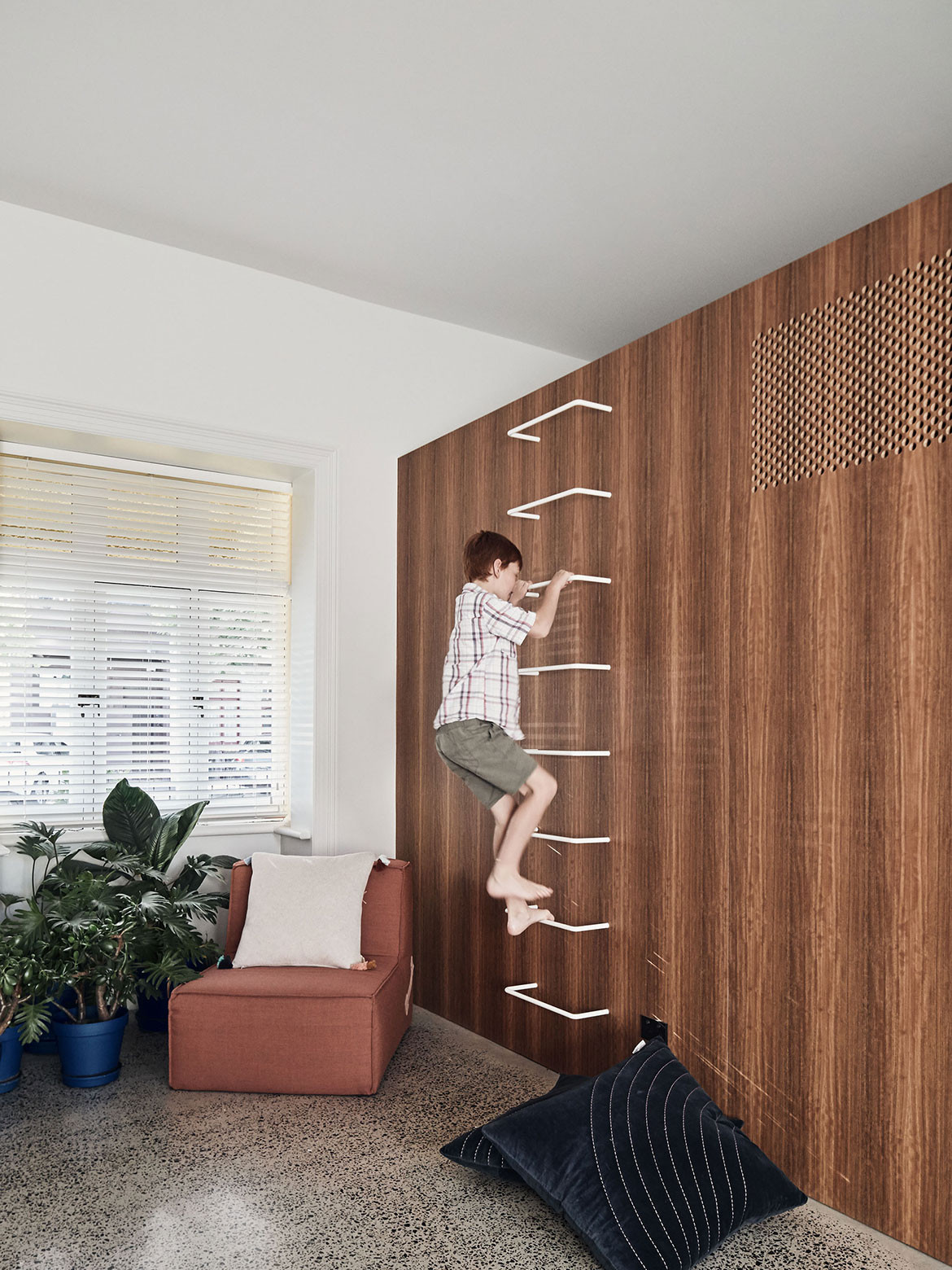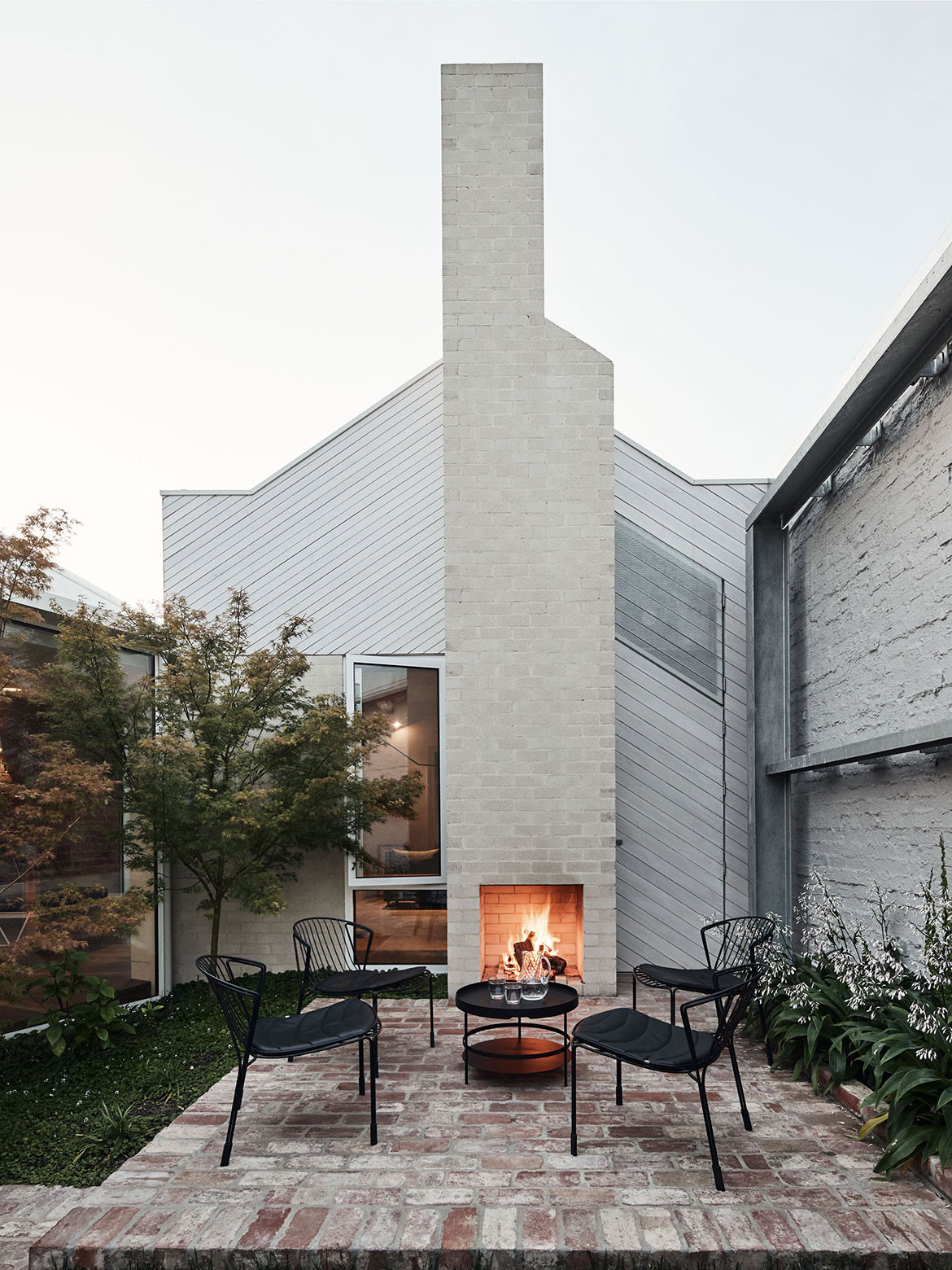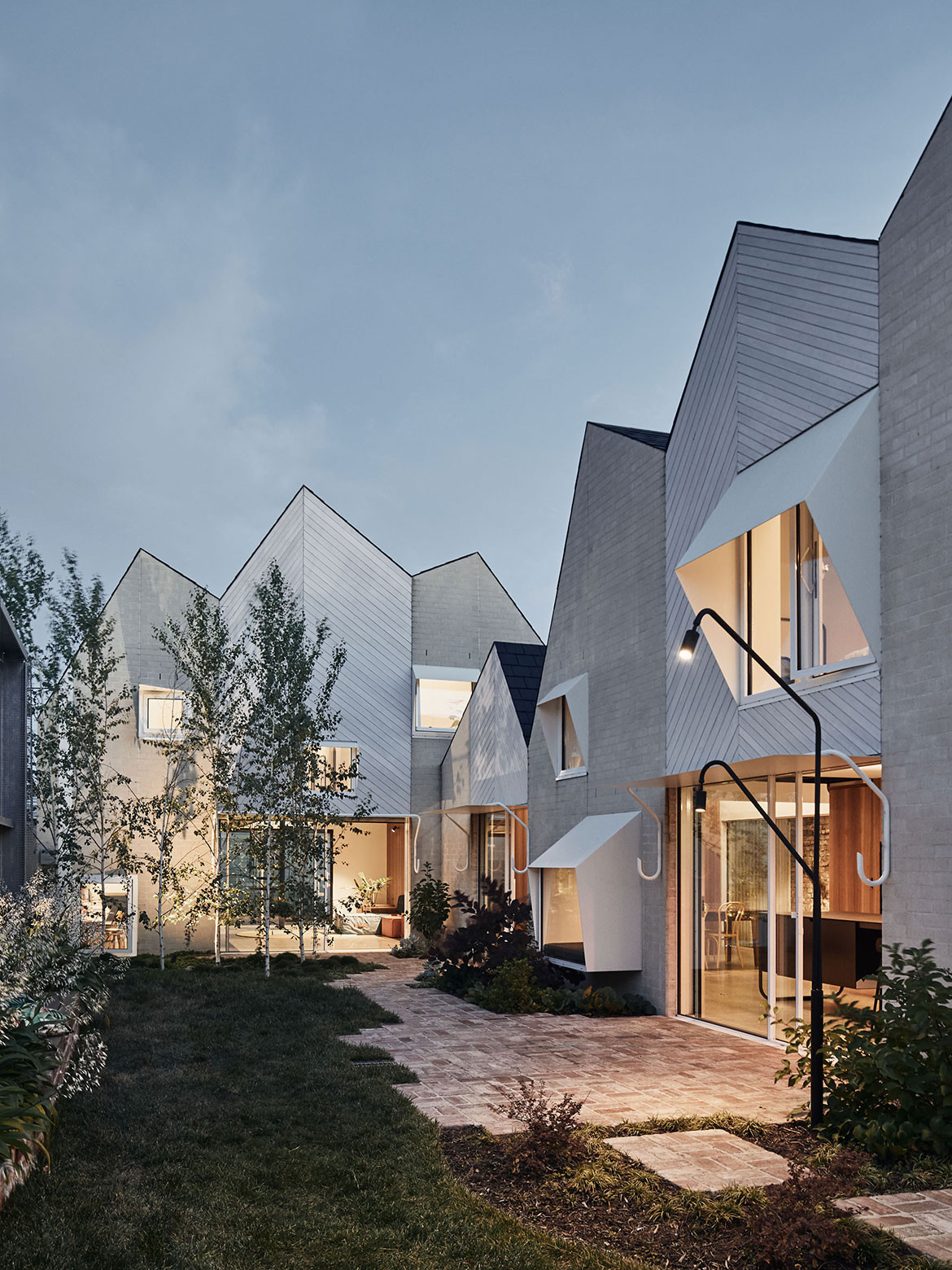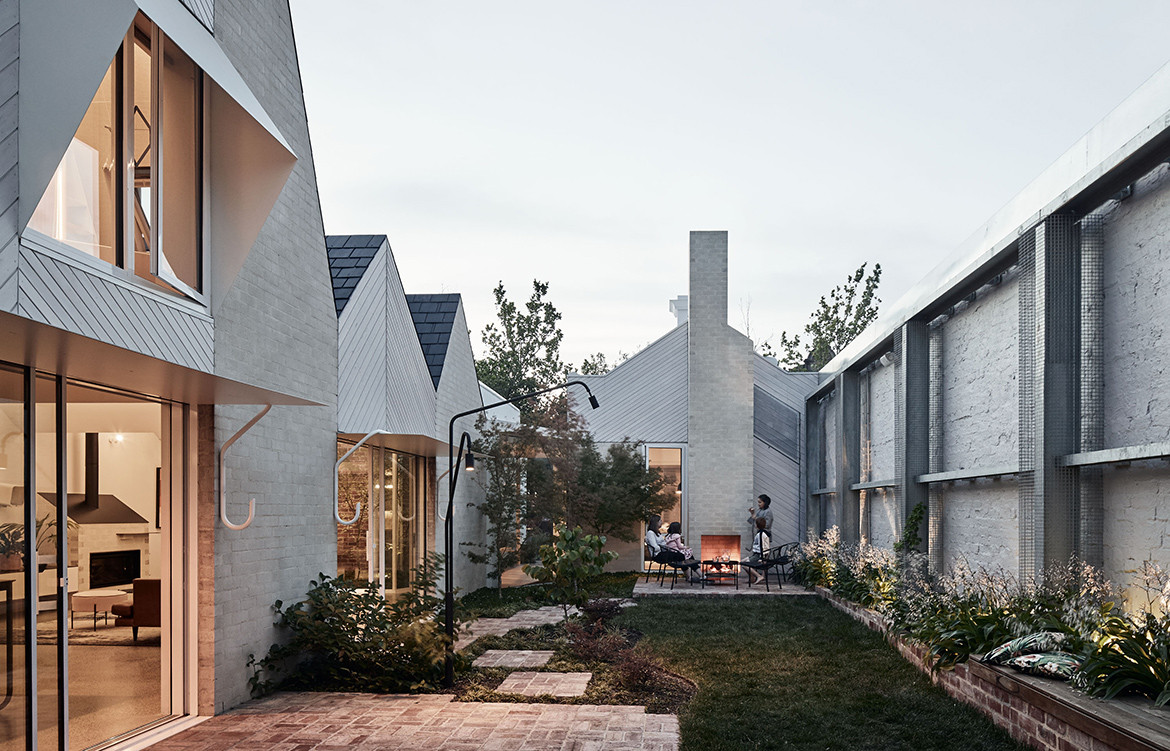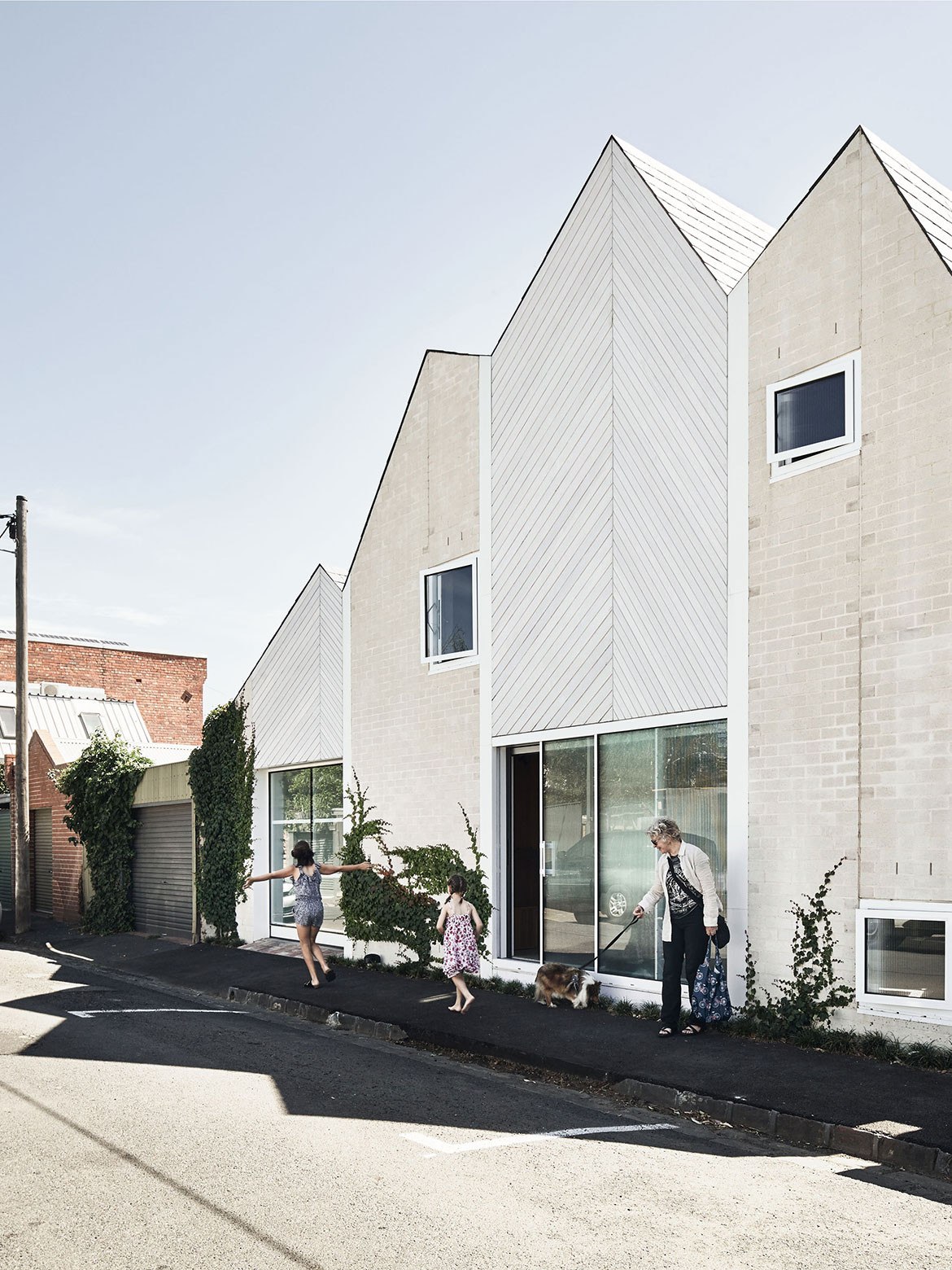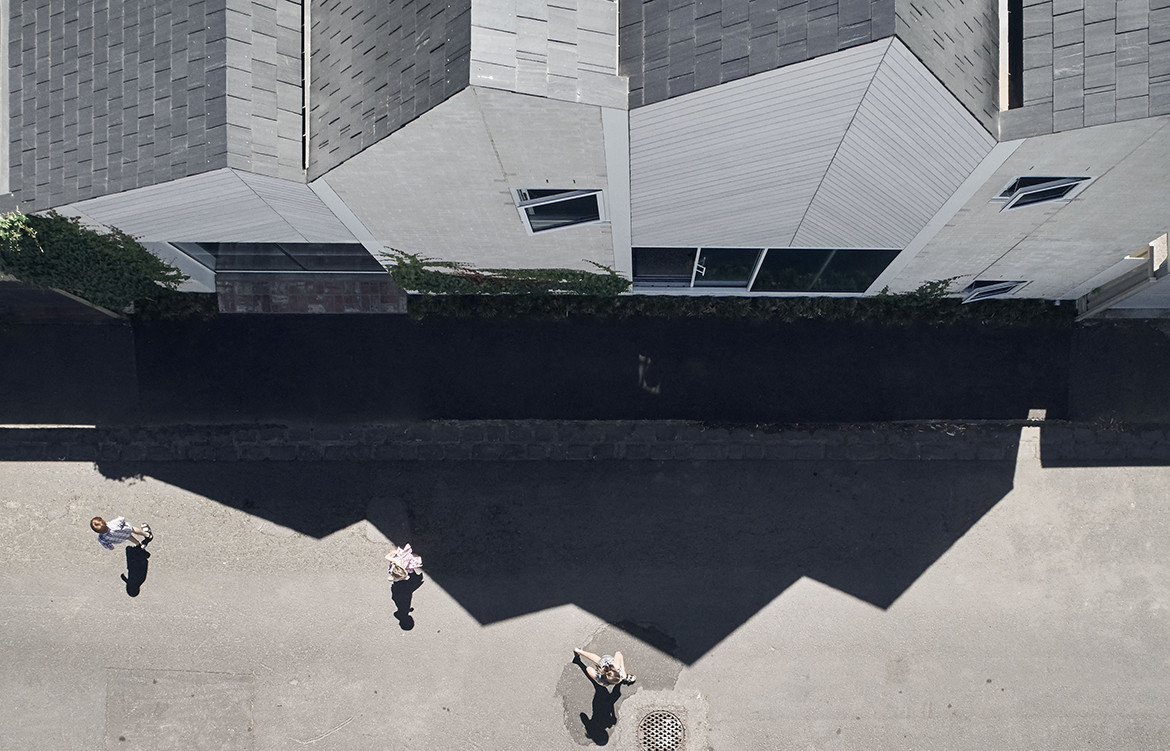 We think you might also like Paddington Courtyard House by Aileen Sage Architects
Tags: Alterations & Additions, austin maynard architects, Family Residence, Fitzroy, inner-city living, Mark Austin, Melbourne residence, Peter Bennetts, renovation, Residential Architecture, Stephanie Rooney, Stephen Crafti
---