For New Zealand architect William Samuels and his Australian partner Hannah D'Arcy, the desire to own their first home led to disconnecting the house value from the land value.
They have designed and built a modular, relocatable home on leased land. Sized to meet their needs today, the structure can be adapted, extended and relocated as their circumstances change.
"We were living in Melbourne and in 2018 decided to move to my hometown of Nelson," says Samuels. "Building and land costs were high, so we looked at leasing land from family for security of tenure.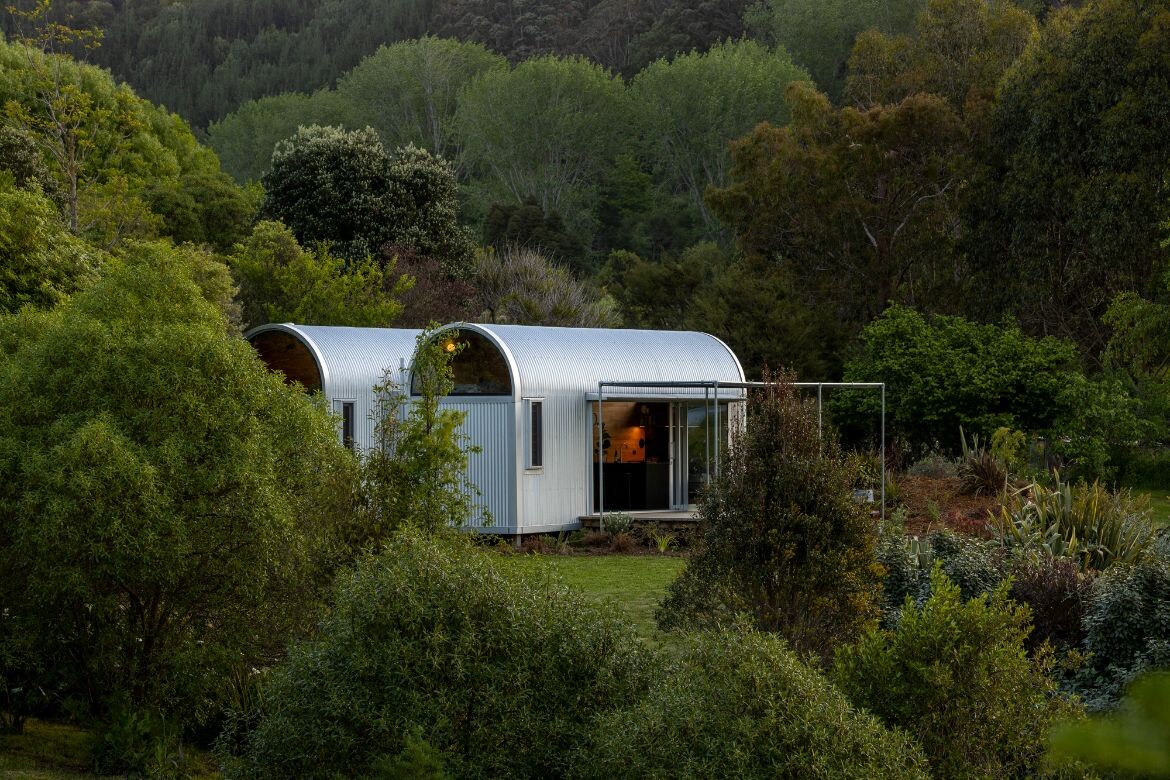 "In the short term, we could avoid the inflated land prices and invest in the house structure instead, putting our money into quality design and materials. But this required that the house be relocatable to another site if the lease came to an end or we chose to purchase land in the future."
Measuring 42 square metres in total, the barrel-vaulted design is the size of a one-bedroom studio apartment. Using space-saving ideas from apartment planning and fit-outs, the interior is immensely livable for two and can be added to when they start a family.
"This idea emerged from the belief that architecture should not be static, that it should be malleable and adapt over time." The couple can add extra modules at a later date, expanding functionality incrementally as funds allow.
For Samuels, "an uncomfortable truth we face as architects is that private residential work is usually accessible only to the wealthy few. Yet good design should be accessible to all of society. This project is driven by a desire to show how good architecture and sustainable design can be made affordable by building small, smart and modular, and by using different land tenure models."
Although the house was designed for this particular site, it also needed to have a layout that could easily adapt to other locations if moved in the future. Each module is sized to fit a trailer, with a maximum width of two and half metres.
Currently, the house is made up of two 19- square-metre modules connected via a central spine form.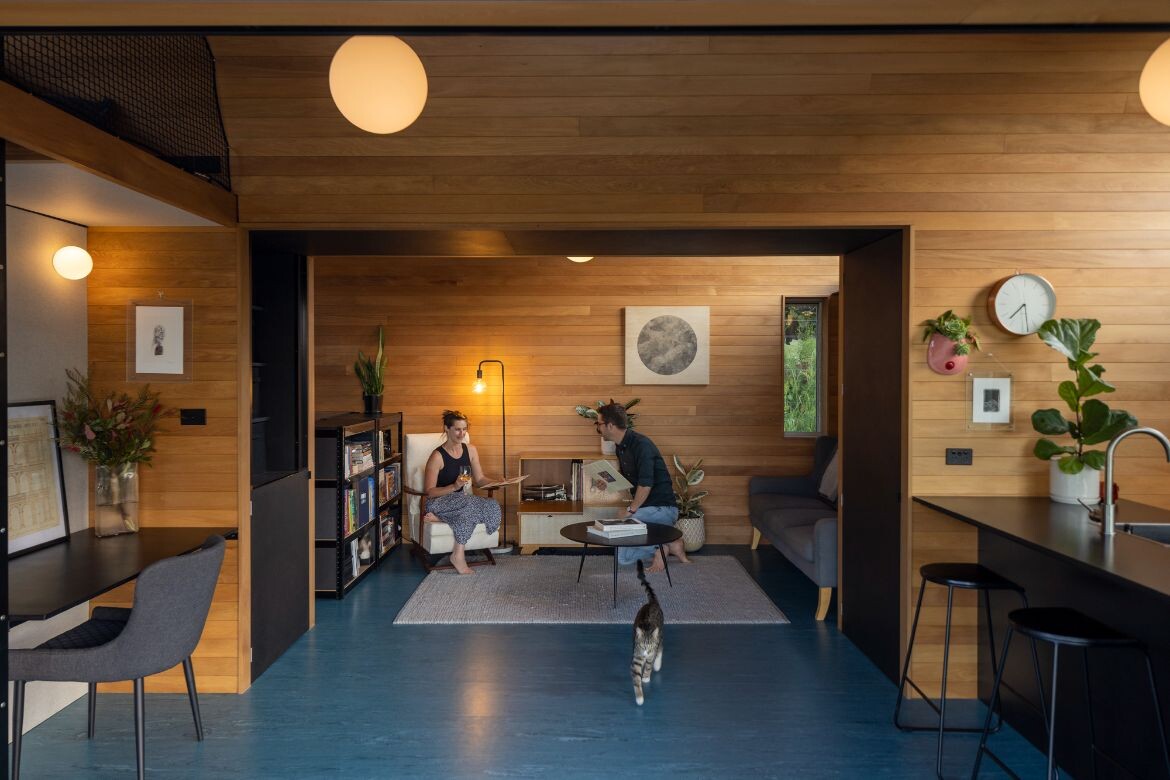 All of the main rooms – bedroom, kitchen, living, study — are connected, but feel spatially distinct by being slightly offset from each other and with varying ceiling heights.
Underlying the work produced by the practice is a passion for refined design, captivating spaces and purity in both materials and detailing.
Here, the architect has maximised interior volumes by forming gentle barrel vaults and large-format curved windows at each end to bring in high-level light and outlook, while maintaining privacy each side. A loft above the bathroom provides a secondary living space – a cosy reading room or guest room, with a leafy outlook.
The long elevation is oriented north towards the coast, with a large opening onto a covered deck that serves as a stage to host concerts, movie nights and theatre performances.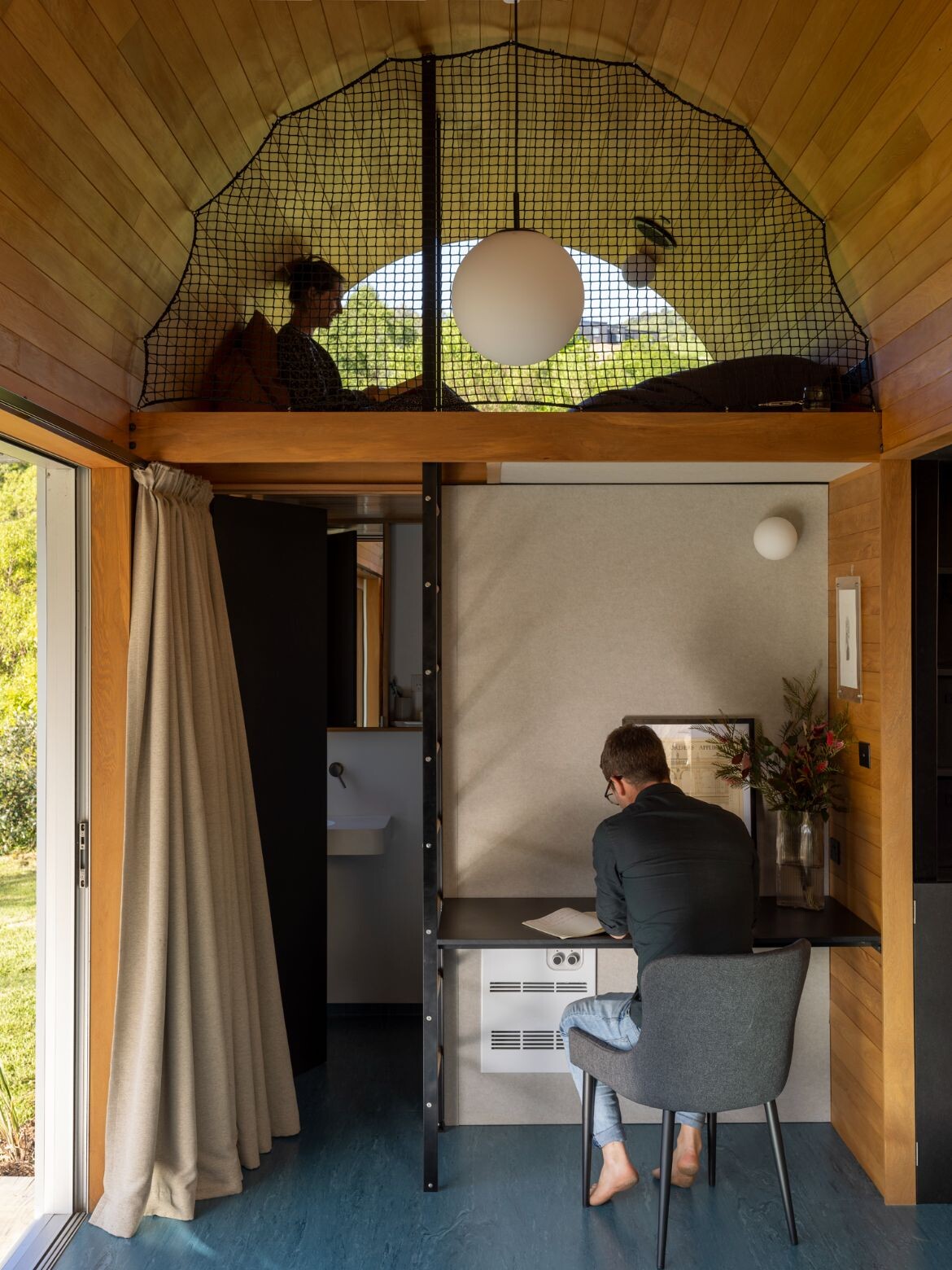 "For small interior spaces, the relationship with the outside becomes really important," notes Samuels. "The deck is an extension of the living area, sheltered by a canopy made with a simple steel frame and industrial fibreglass grate to provide soft dappled light in summer."
Restricting the material palette has created continuous, minimal surfaces inside and out: native Rimu for the interior walls and ceiling, and raw Zincalume roofing iron wrapping the exterior. All interior cabinets are made with black MDF. With these prefinished and natural materials, no plastering or painting was required.
To cut costs and to bring new knowledge and techniques into Samuels' architectural practice, the couple did most of the construction work themselves, with some help from family and friends. "It meant the project took longer, as we could only build on weekends, but it brought the construction costs down to NZ$150,000."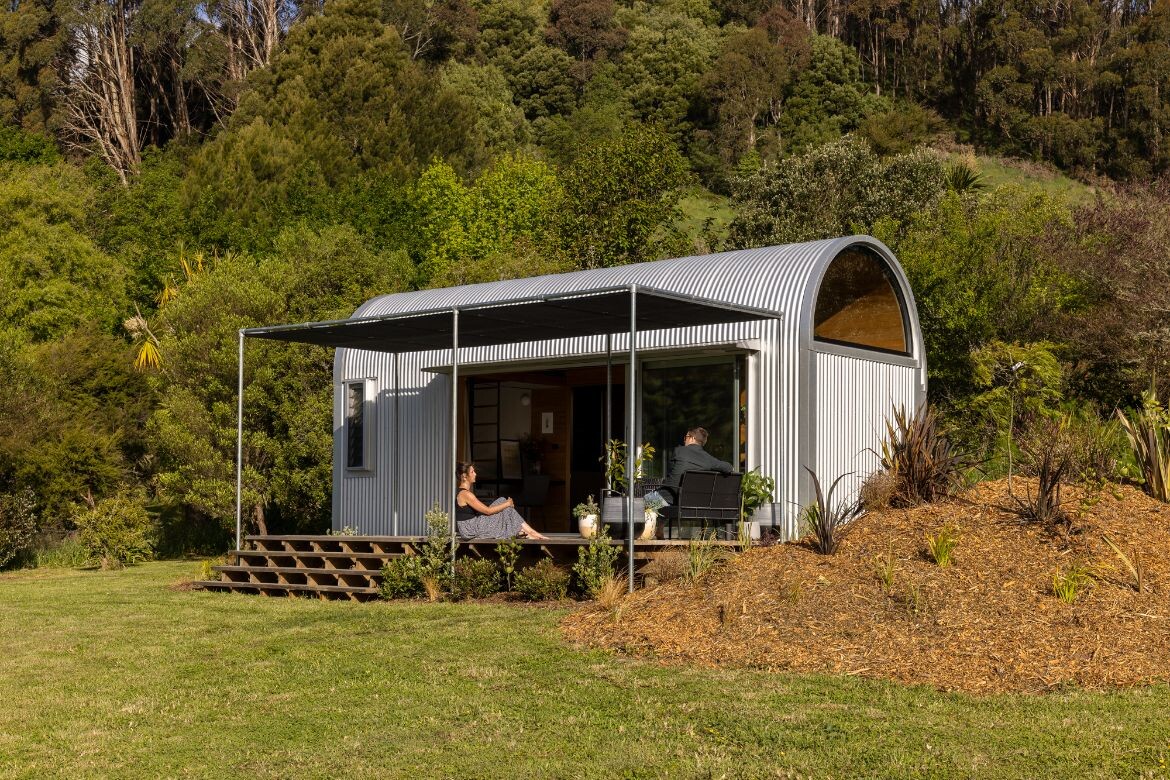 Though small, the Studio House tackles some big ideas. "As an exploration of an affordable path to home ownership, a more sustainable approach to building, and a testament to the liveability of smaller spaces, the house serves as a model for an alternative mode of living and as a radical departure in how we think about 'home'," notes Samuels.
"As architects we should be demonstrating that there are ways to live well without needing to build to excess. Our place has been an exercise in designing a small home to be as – if not more – comfortable, liveable and desirable when compared to traditional builds. Not just for affordability, but also for sustainability."
Project details
Architecture – William Samuels Architect
Photography – Simon Devitt
This story originally appeared in issue #56 of Habitus – the Coastal Living issue, subscribe now to receive copies straight to your doorstep.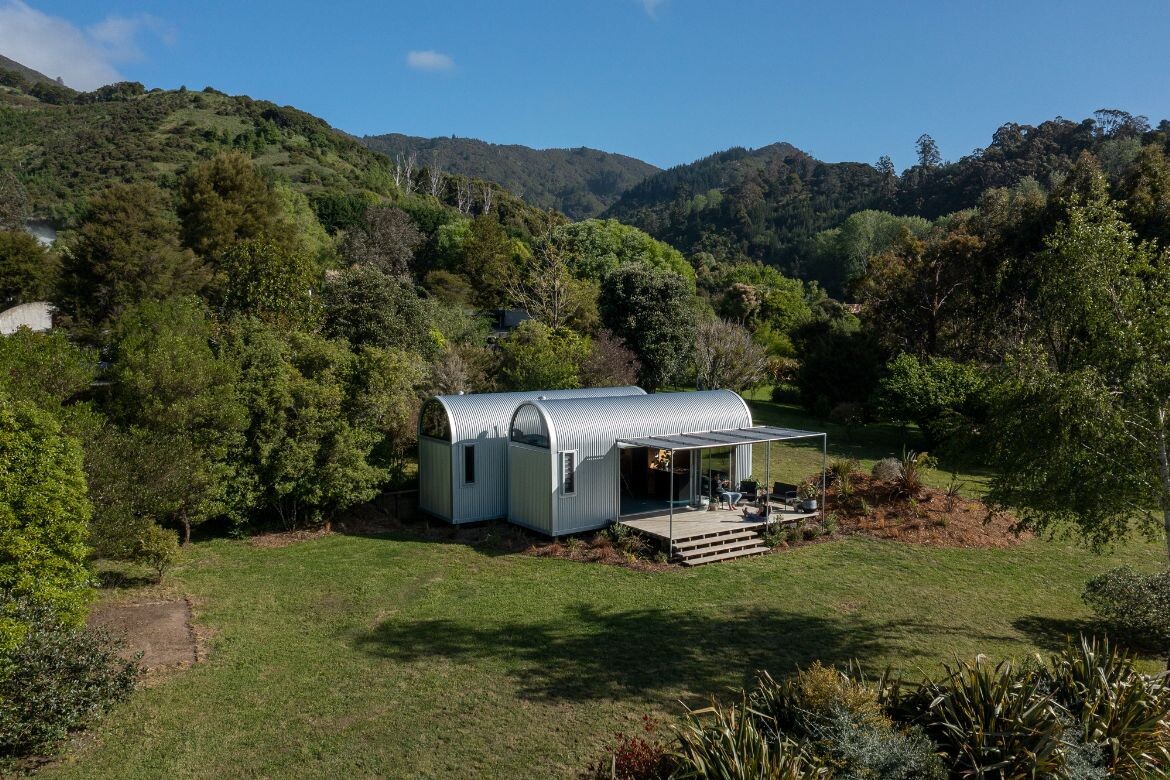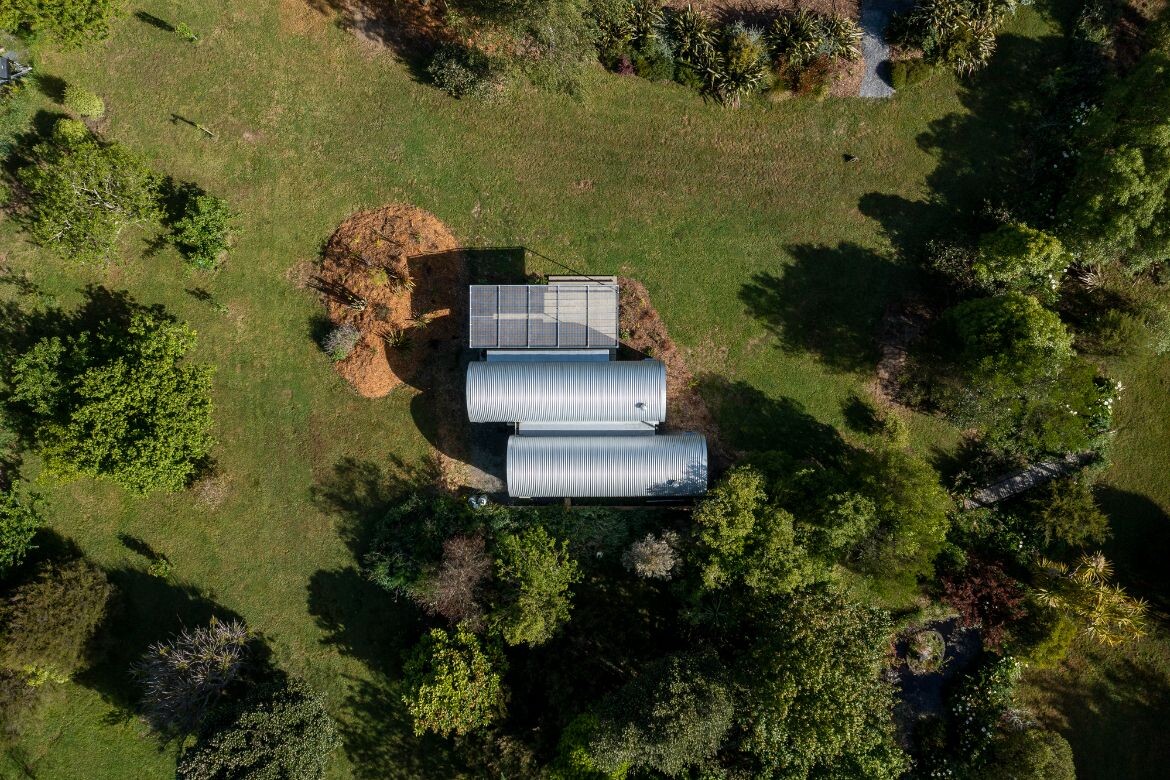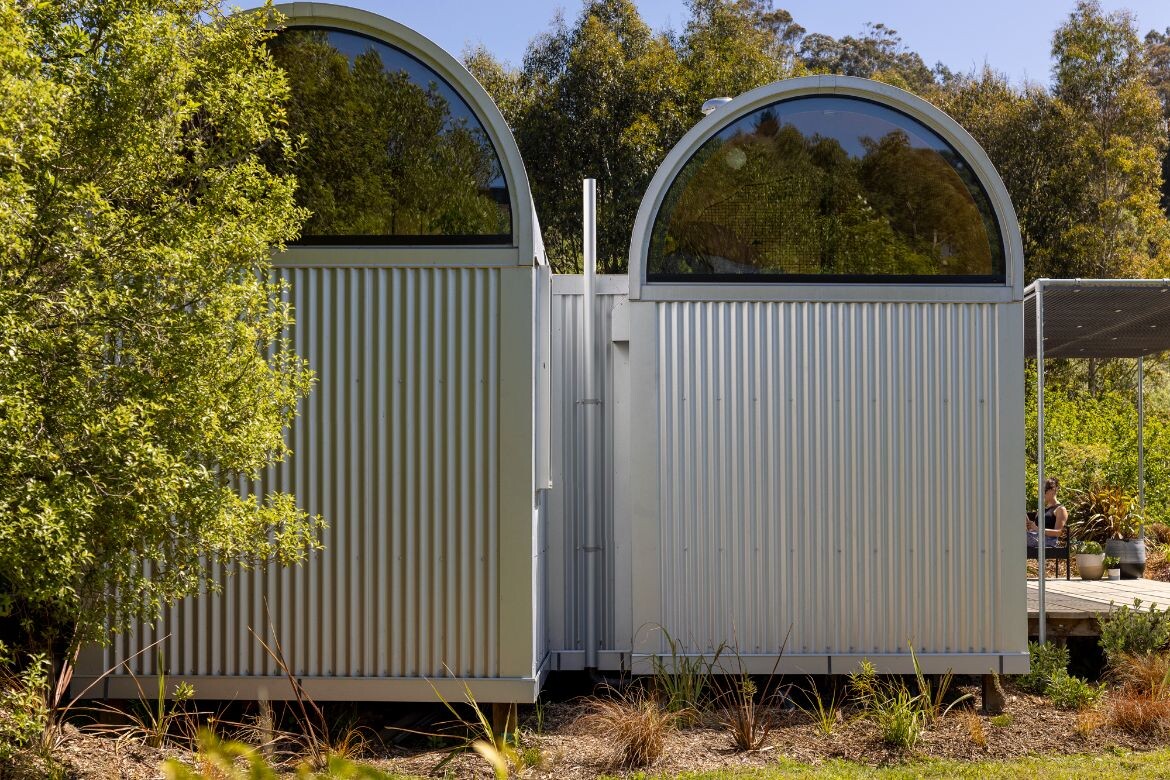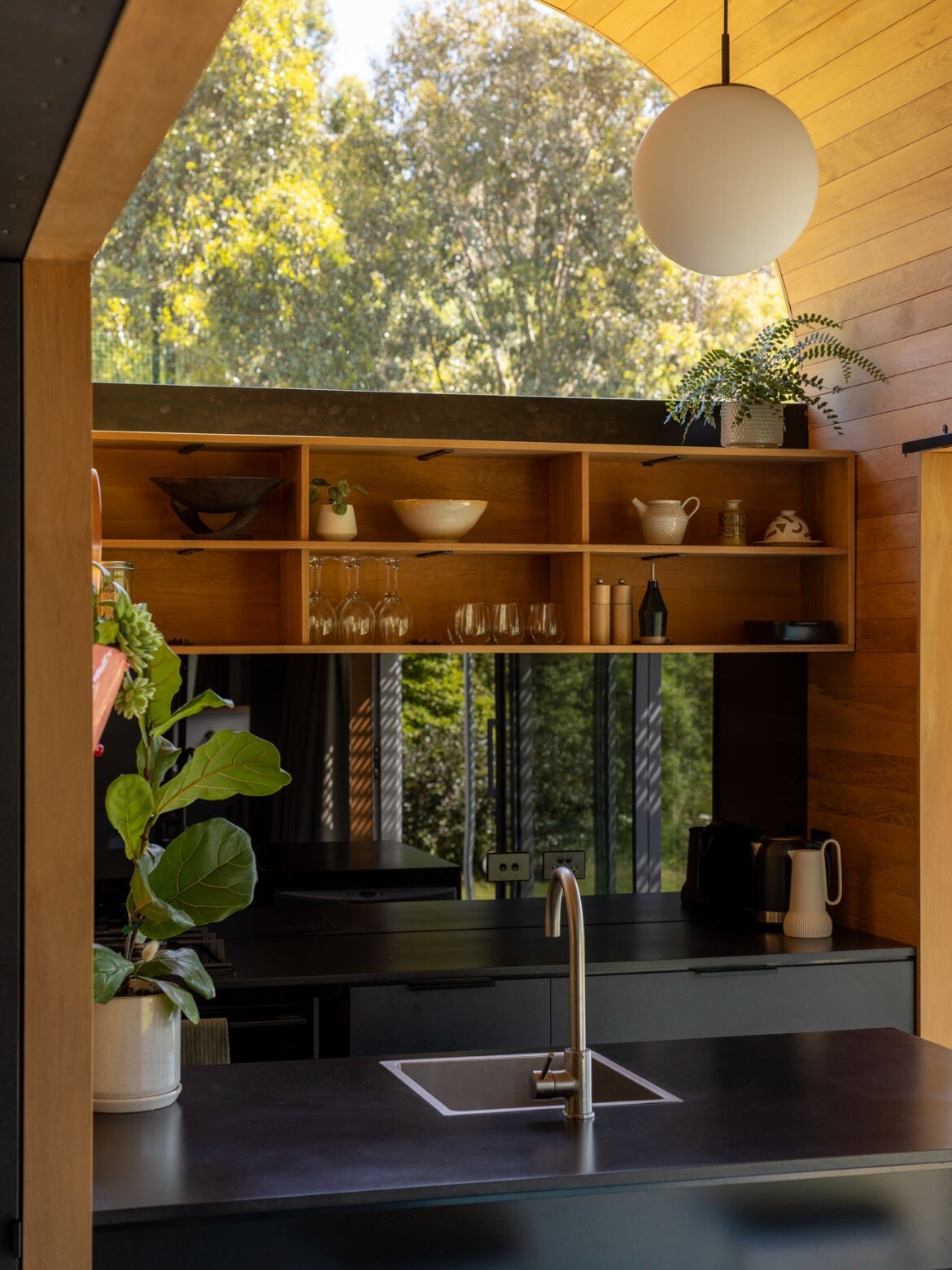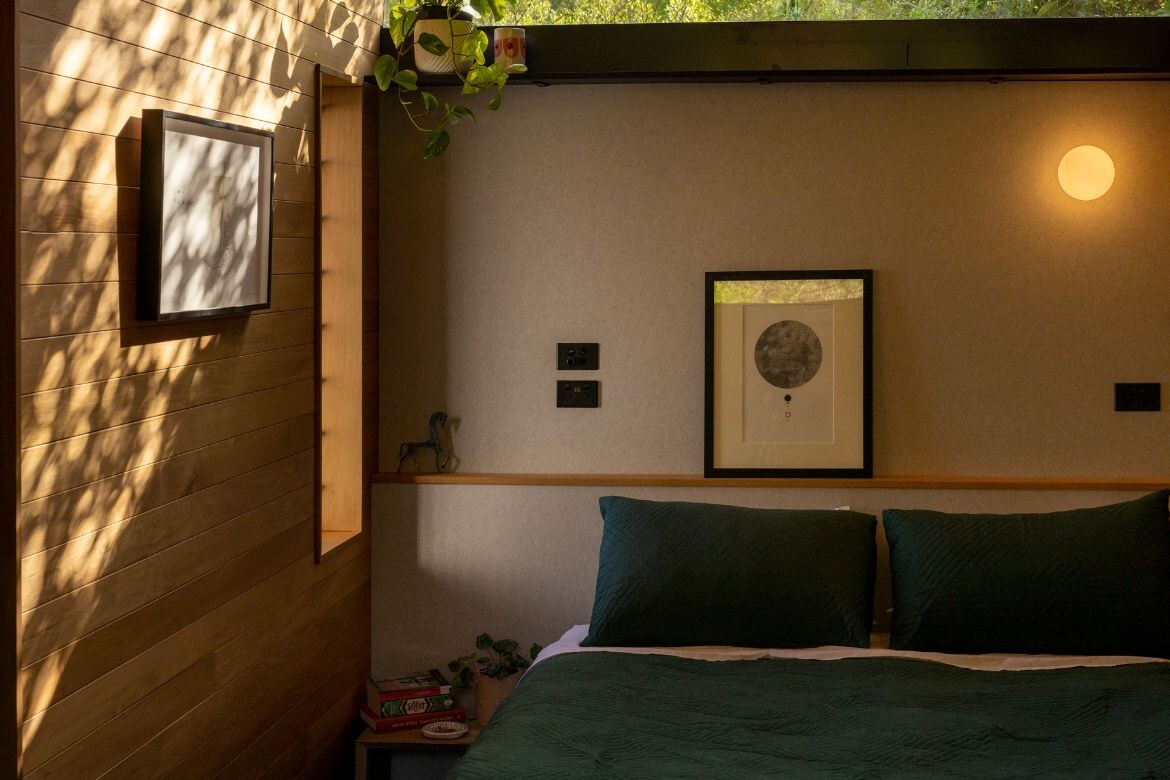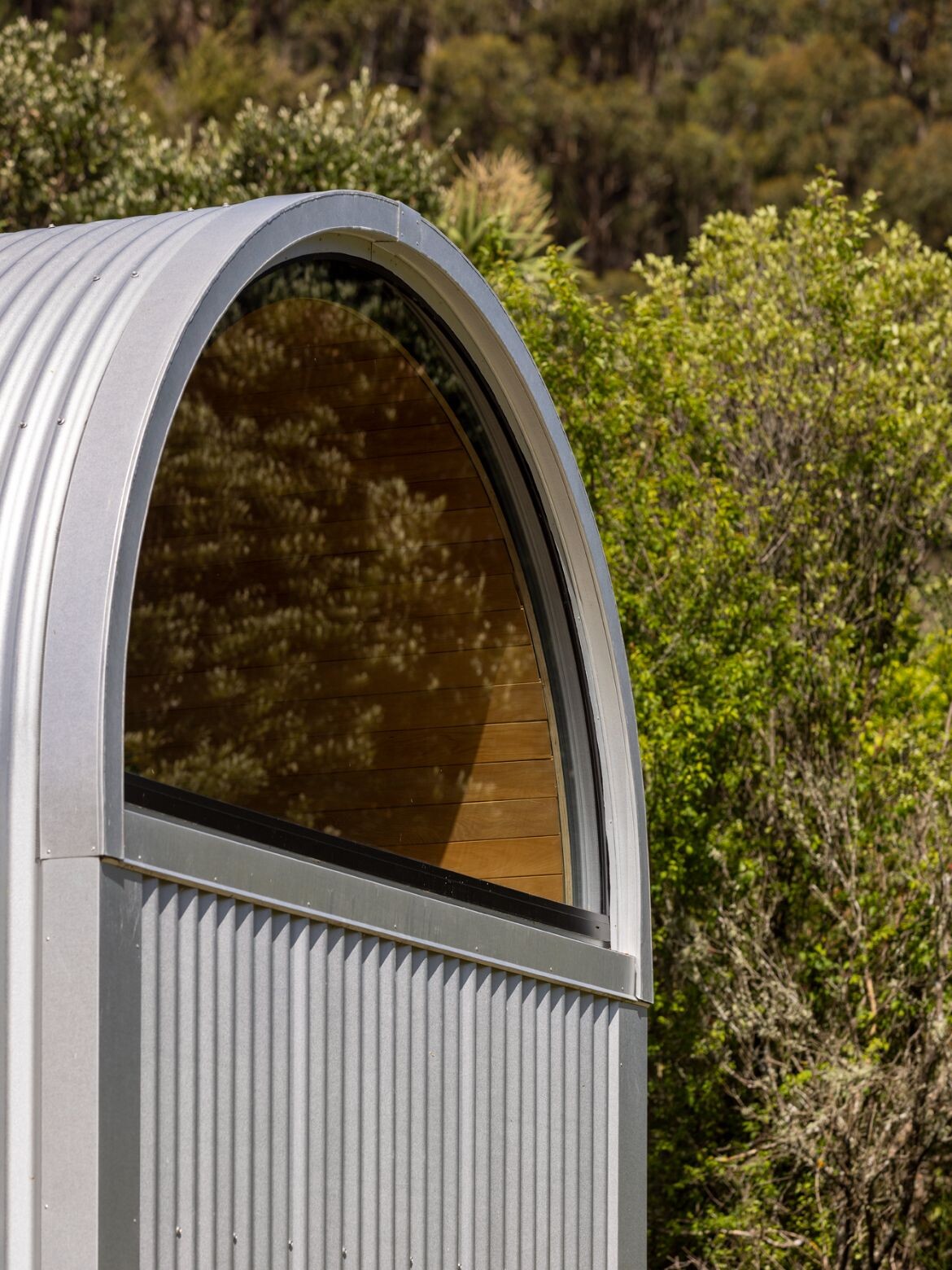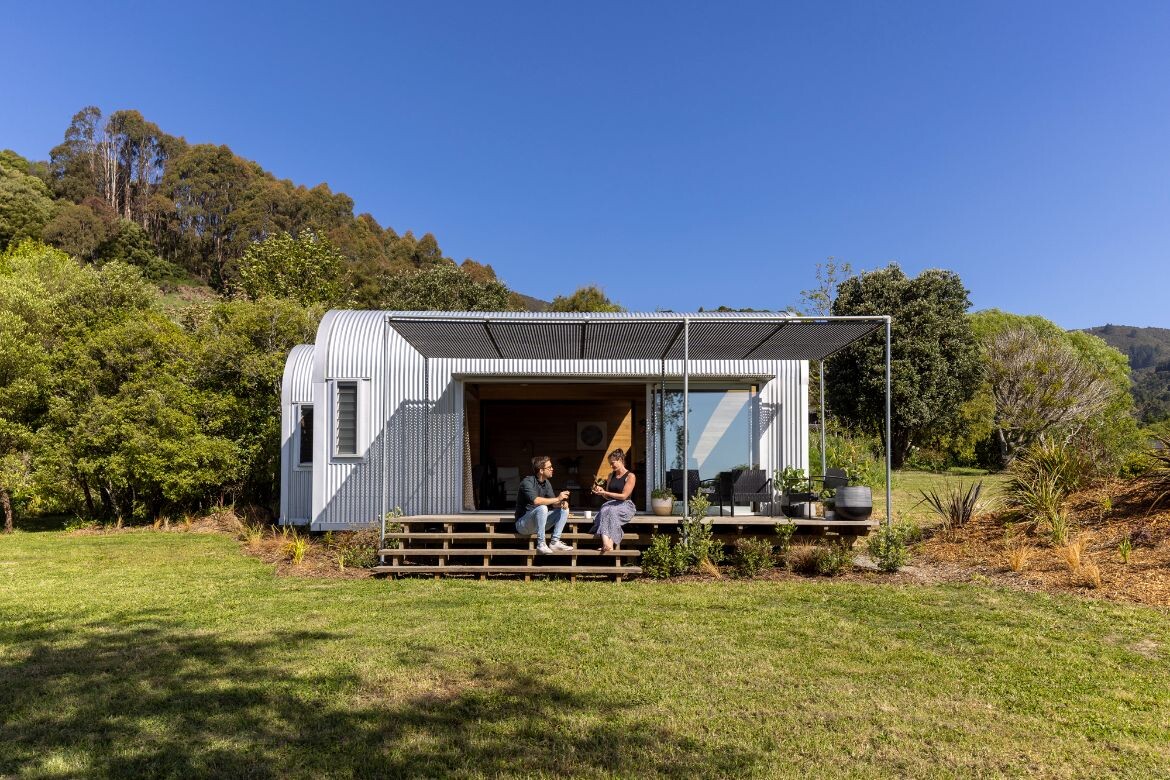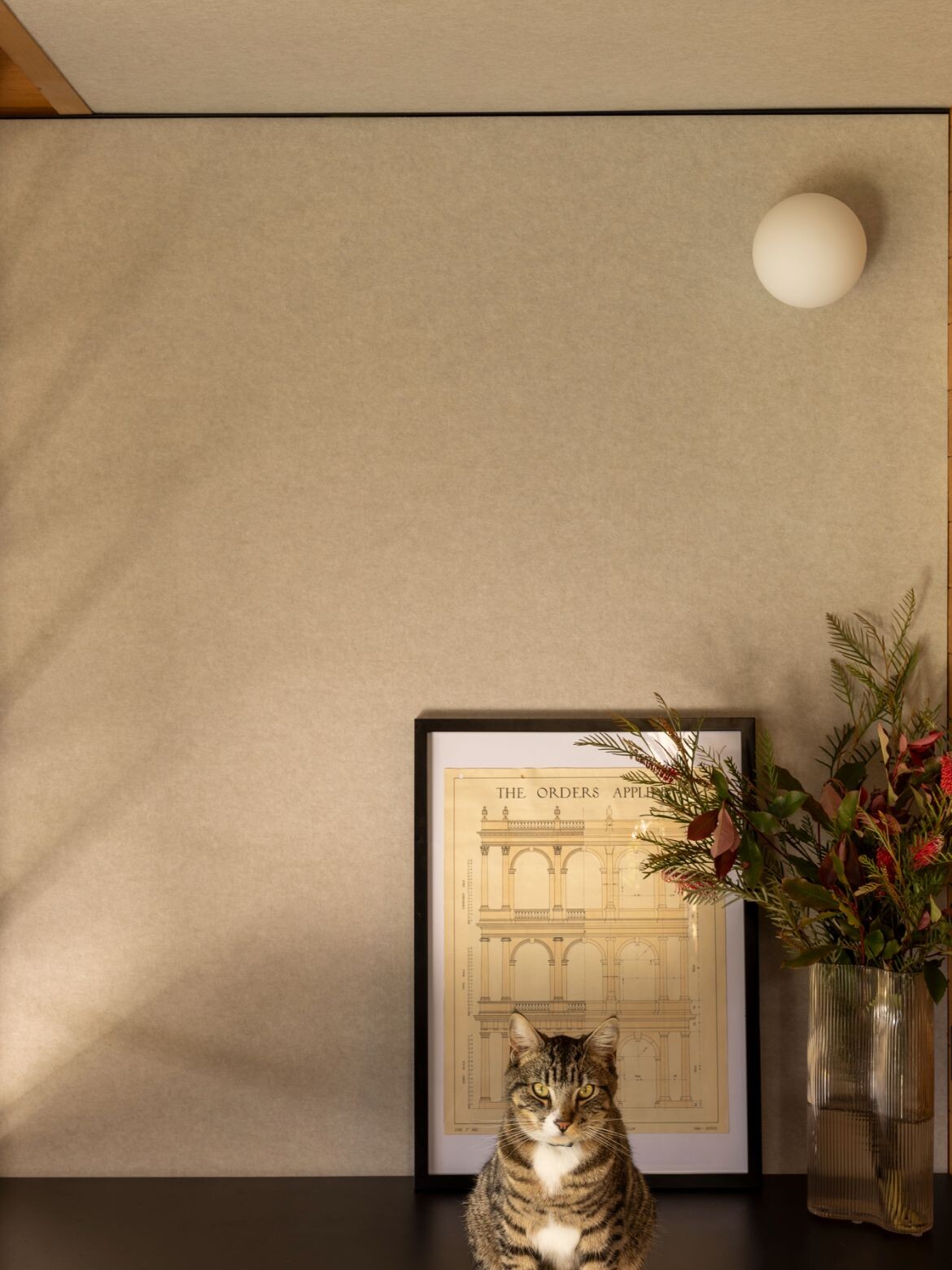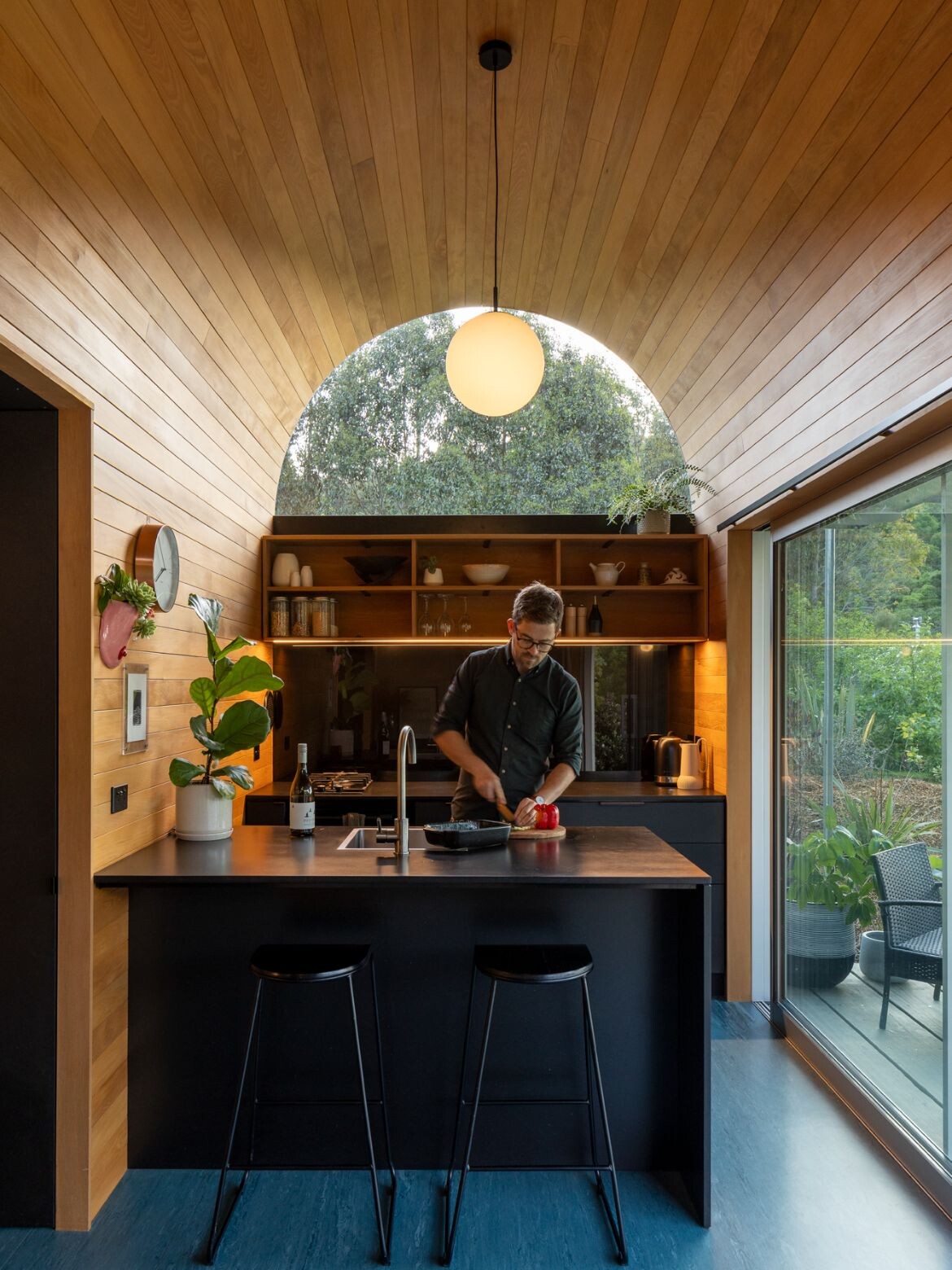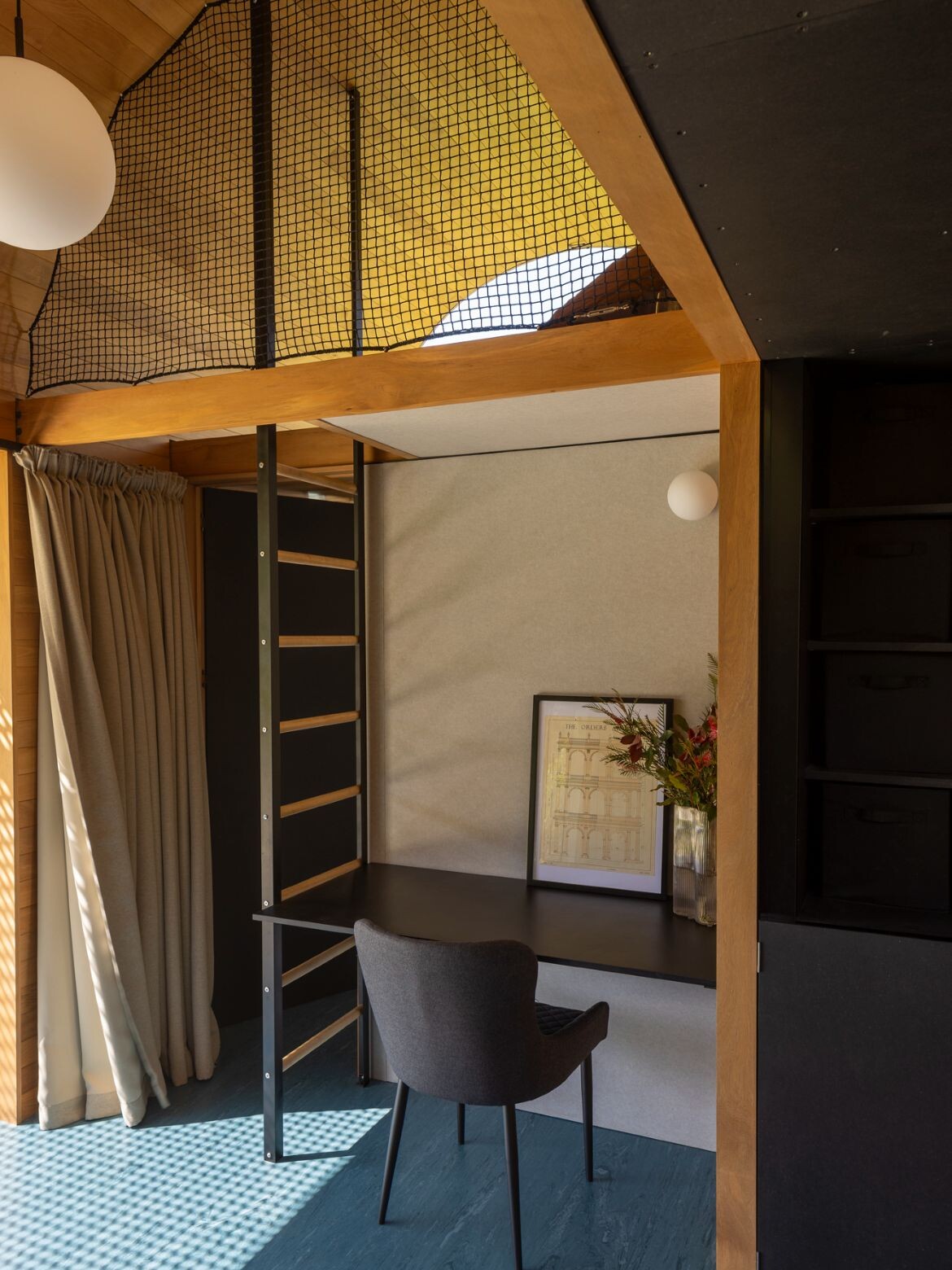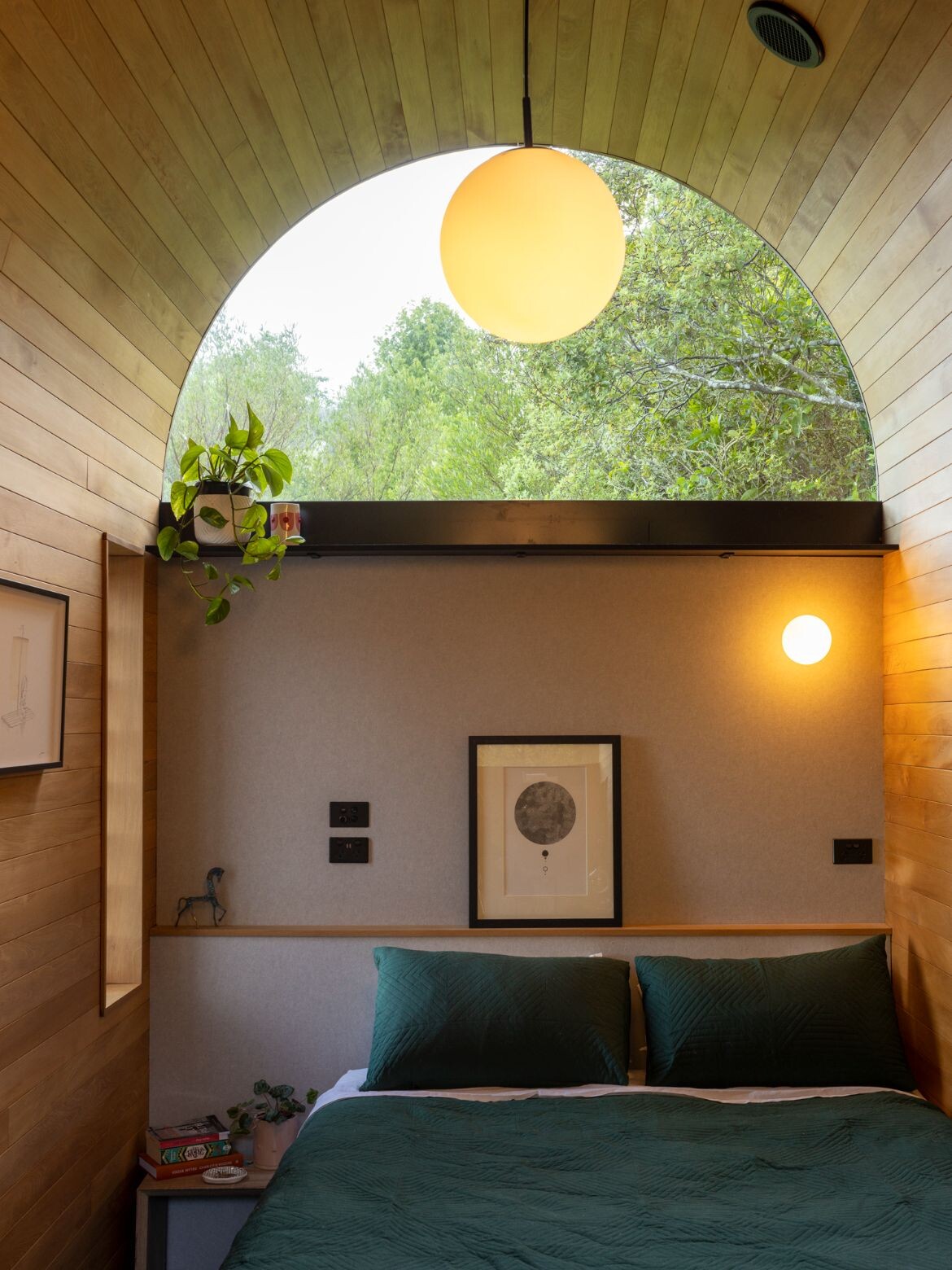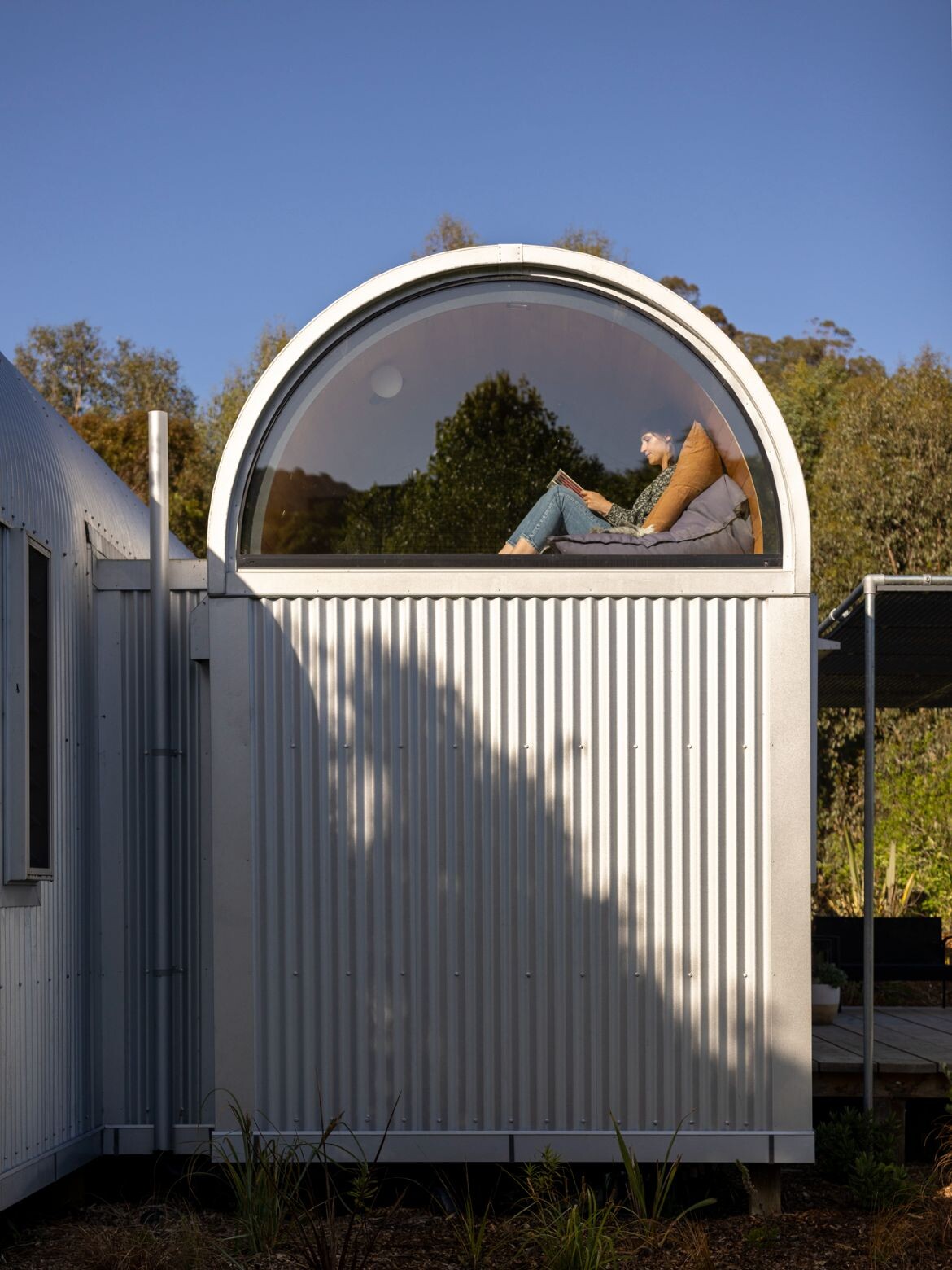 ---