Nature undoubtedly has benefits for our health and wellbeing, yet in modern life we spend about 90 per cent of our time indoors. Sahi W&D is a homestay for tourists visiting Huế in Vietnam, and it is designed to physically and figuratively break down the barriers between people and nature. With minimal walls and translucent materials, it dissolves the boundaries between in- and outdoors.
Sahi W&D House is only four kilometres from the centre of Huế, but it feels a world away. Nguyễn Hữu Son Duong of SILAA Architects designed the homestay to encourage engagement between people and their setting. "Guests have the experience of living in a garden atmosphere, while also having more enclosed, private spaces," Nguyễn explains.
Guests feel part of the natural world rather than the suburban streetscape.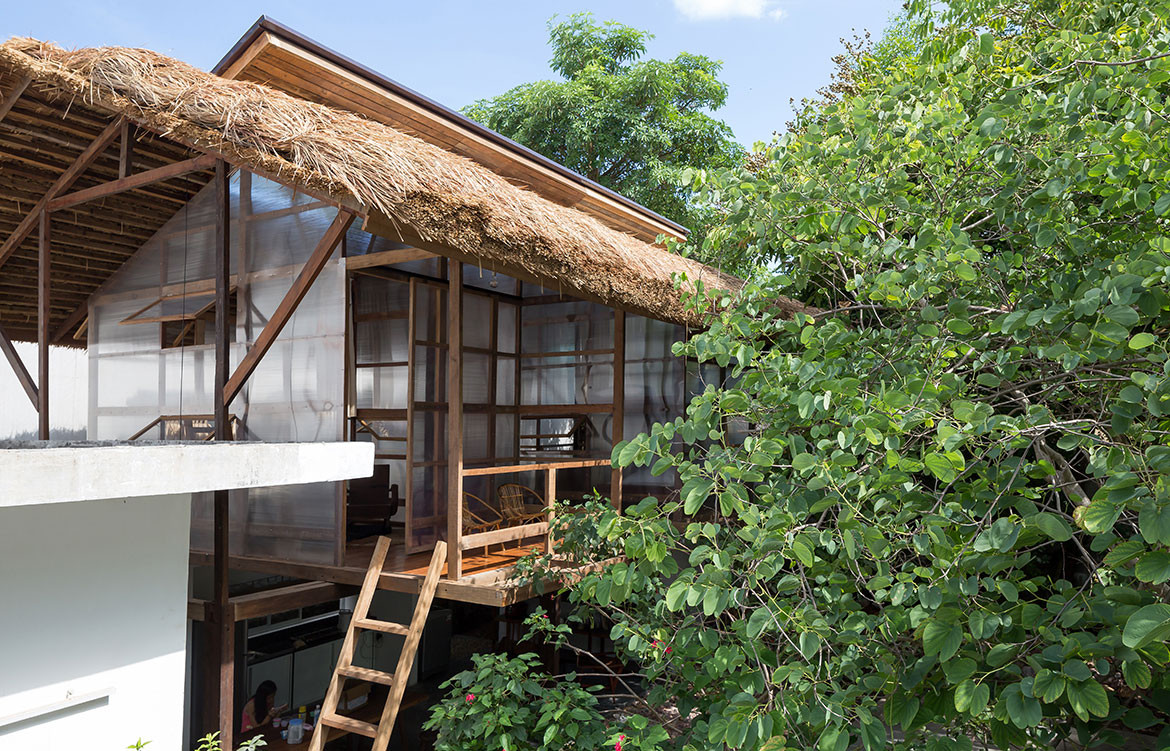 He created this experience by reducing the timber structure to its essentials, blocking views of the neighbours and focusing sightlines on the trees so that guests feel part of the natural world rather than the suburban streetscape.
The communal kitchen, dining and living area is on the ground floor, and there are no walls so that it opens directly to the garden and outdoors. The first floor, accessed via ladders, is a series of timber boxes with dorm-style accommodation to sleep six people. The boxes are alternated with voids, which provide terraces and common areas to encourage interaction between guests and with the surrounding environment.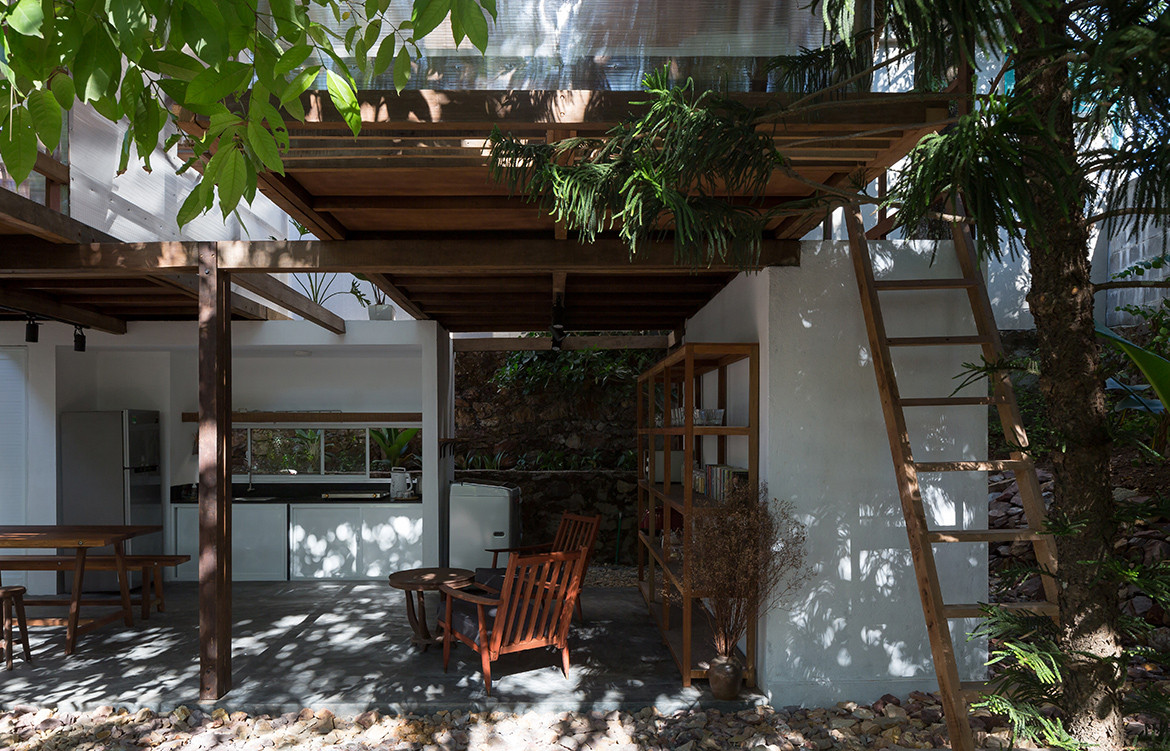 Polycarbonate panels on the walls of the timber boxes blur the boundaries of the hut and garden and allow an opaque view of the tree canopy. "This material provides a translucent barrier that connects the interior spaces with the exterior garden and brings in natural light and colour, yet keeps the spaces closed and private," says Nguyễn. It also reflects light and colour to create an almost kaleidoscopic perspective in places.
Taking an environmental and economical approach to the build, Nguyễn used an easy, low-cost construction process and recycled, recyclable and natural materials, such as stone, terracotta blocks and reclaimed wood from old buildings in the city. The large sloping thatch roof caters for Huế's tropical climate, providing protection from harsh summer sunlight and heavy winter rain. Void and windows allow for natural ventilation in high humidity, and bamboo curtains protect against the cold wind in winter. "Sahi W&D adapts to the local climate and allows guests to connect each another and with nature, whether they or inside or outdoors," Nguyễn says.
SILAA Architects
silaa.vn
Photography by HoangLe Photography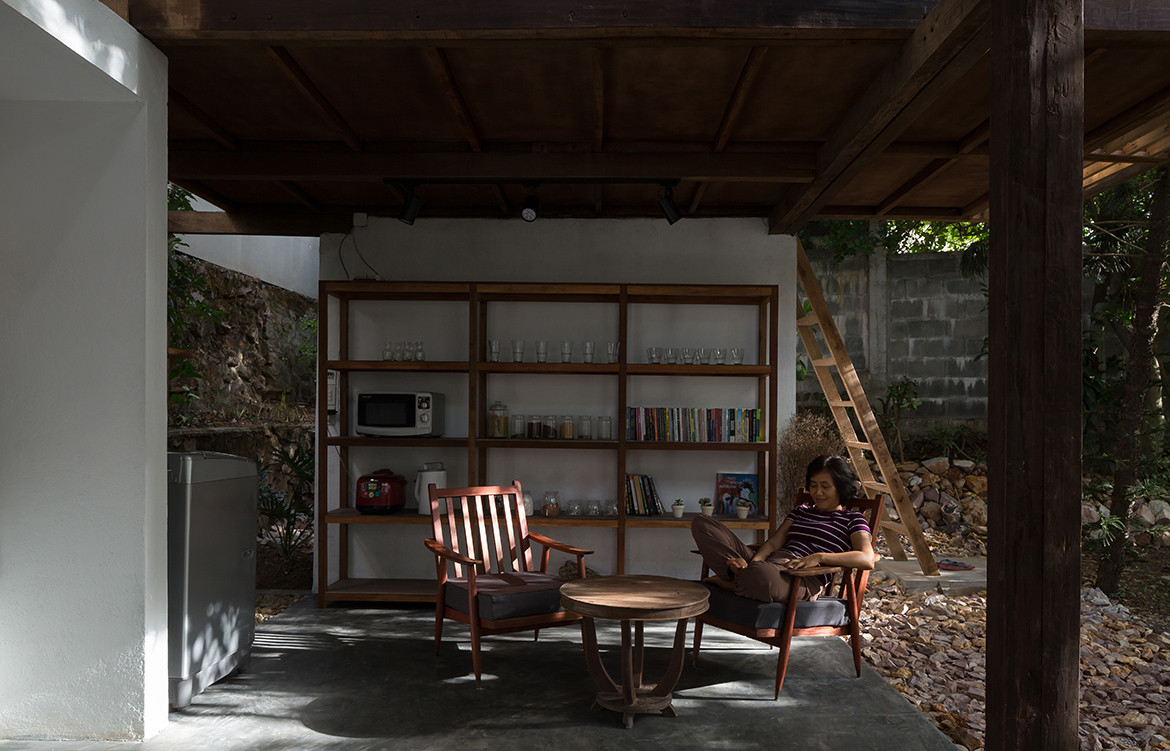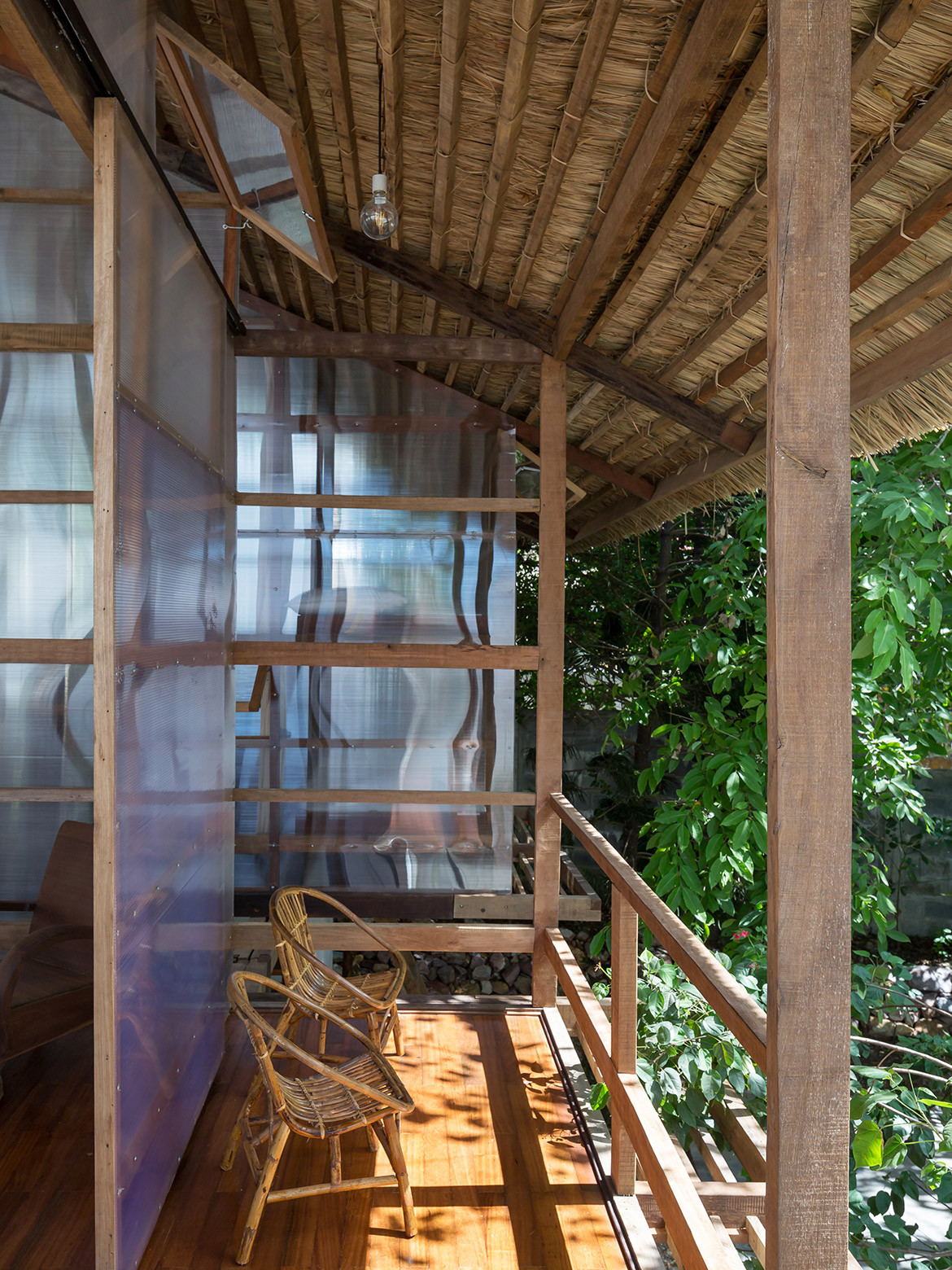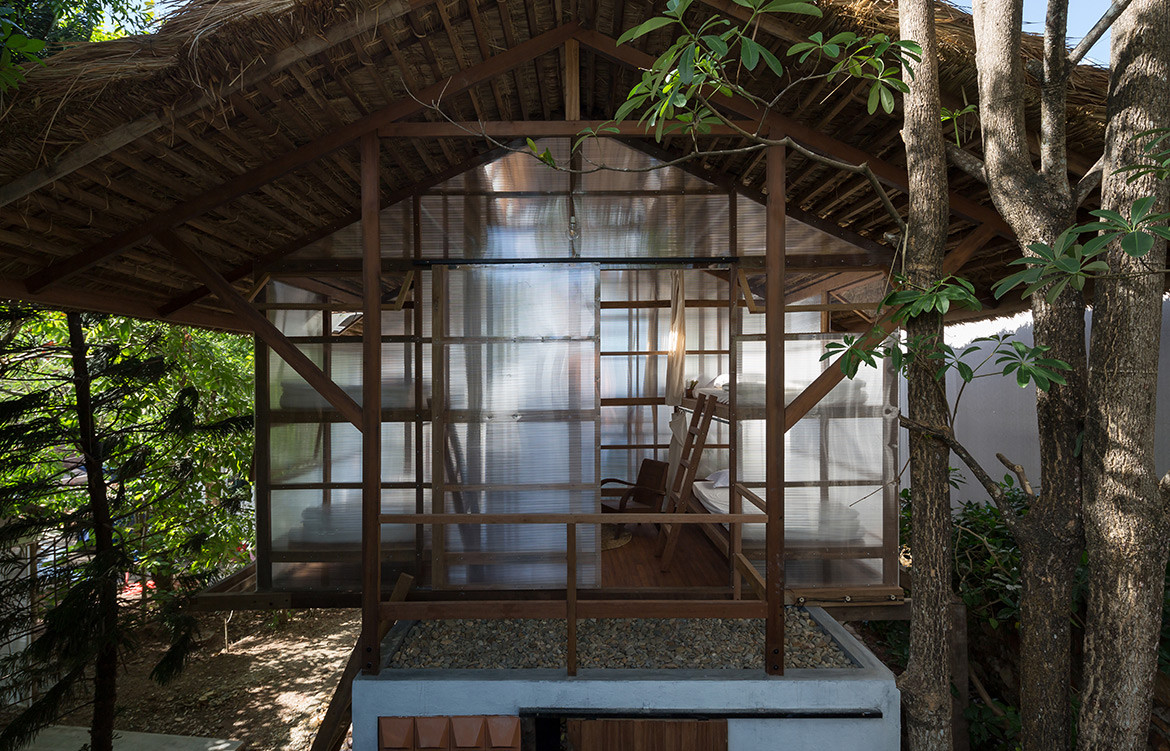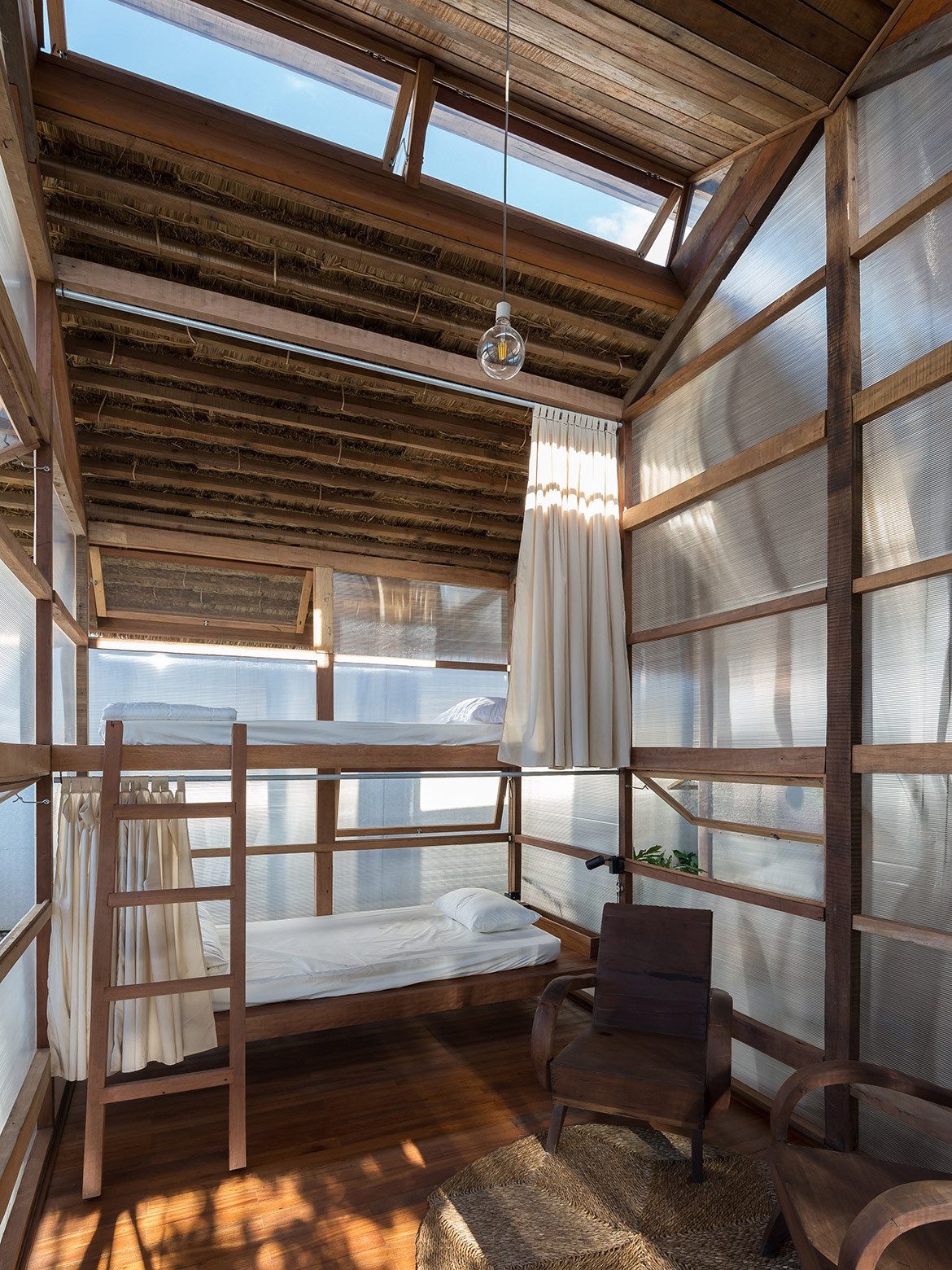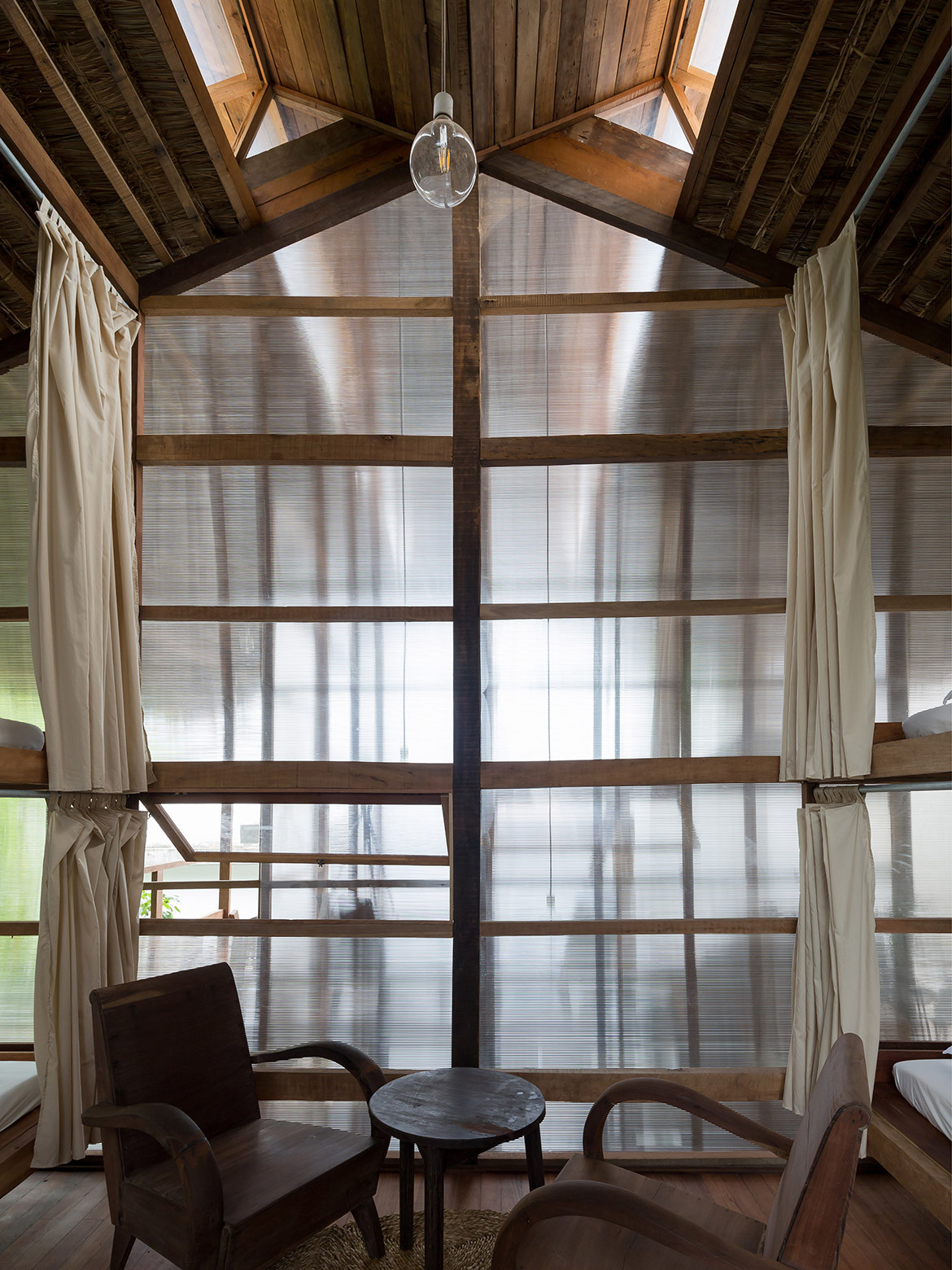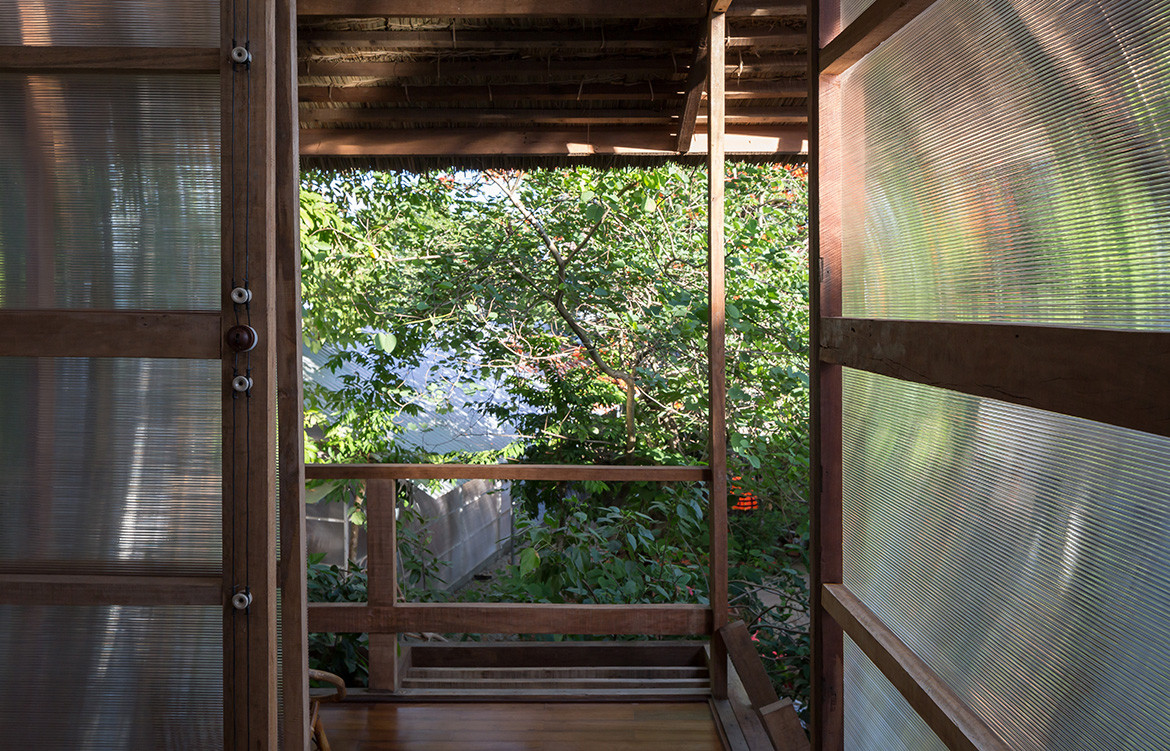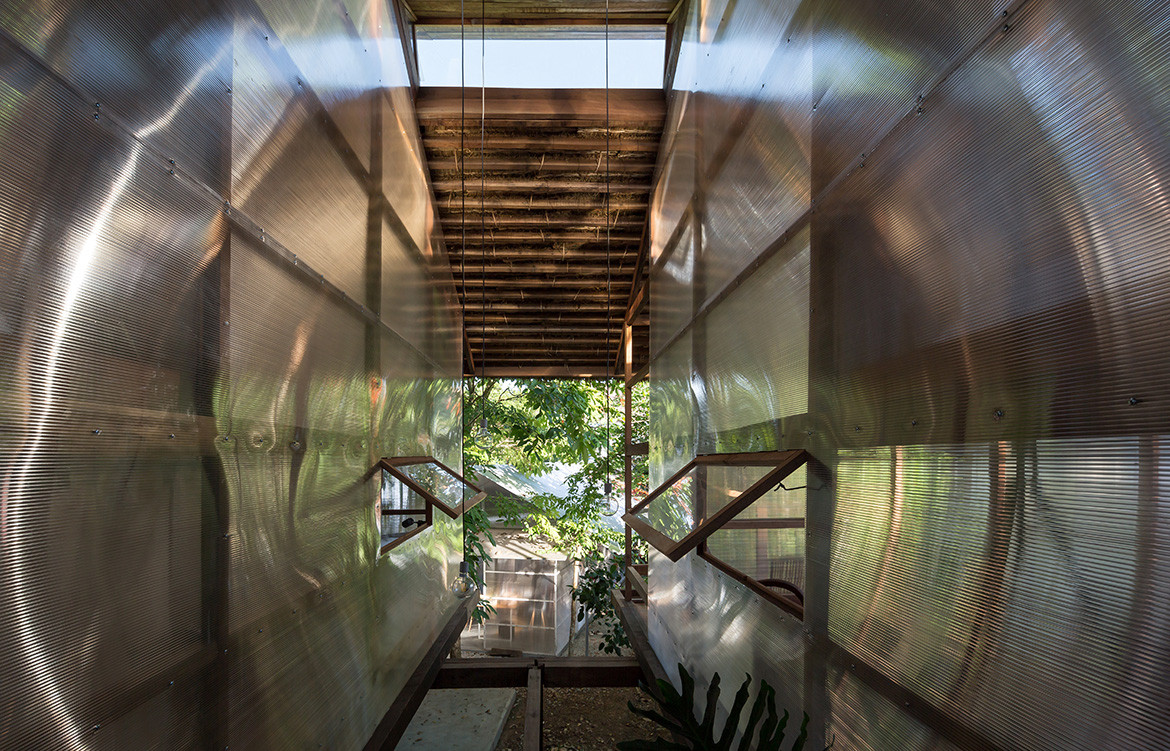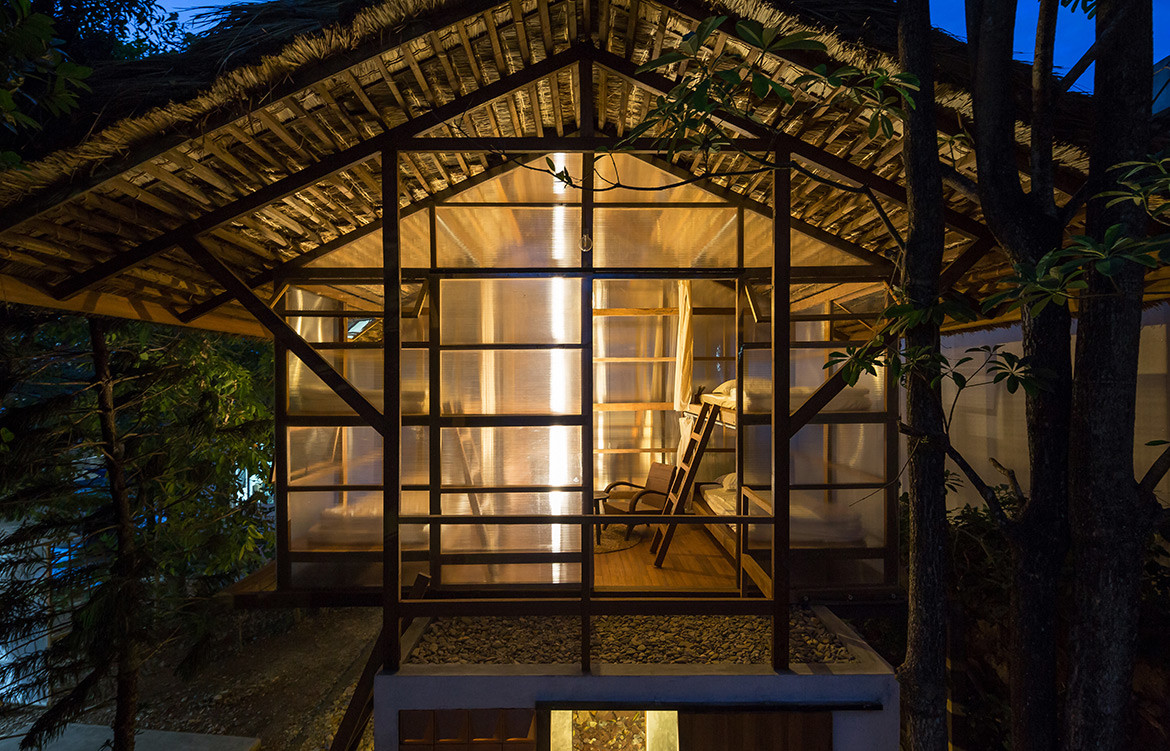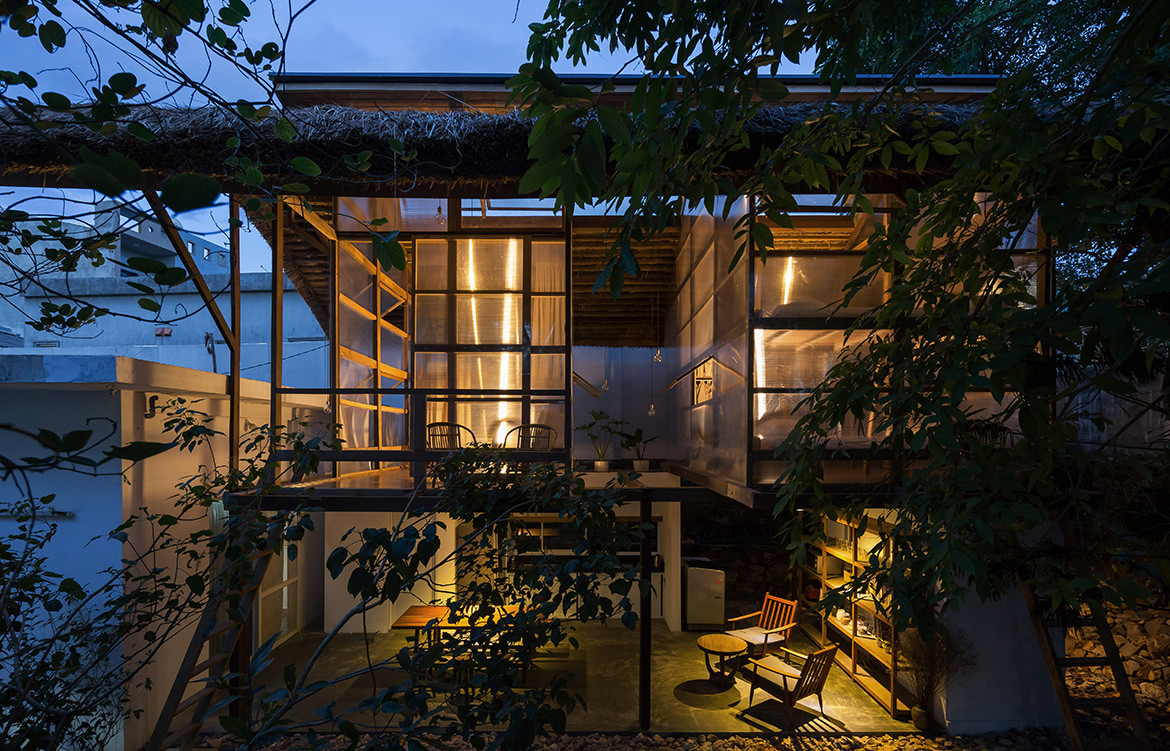 We think you might also like Four Leaves Villa by Kentaro Ishida Architects Studio
Tags: Architecture, design, HoangLe Photography, homestay, hospitality, nature, outdoors, Sahi W&D, SILAA Architects, vietnam
---