Nestled into the countryside in Birregurra, along the Great Ocean Road of Victoria, Brae restaurant is not located particularly near to anything. You really have to travel to get to it. Or, better yet, make a weekend of it and stay in a coastal town nearby.
Headed up by chef Dan Hunter, this relatively new restaurant is located on 30 acres of highly productive land. The food eaten by patrons is grown, selected, picked and then prepared by the very staff who serve it up.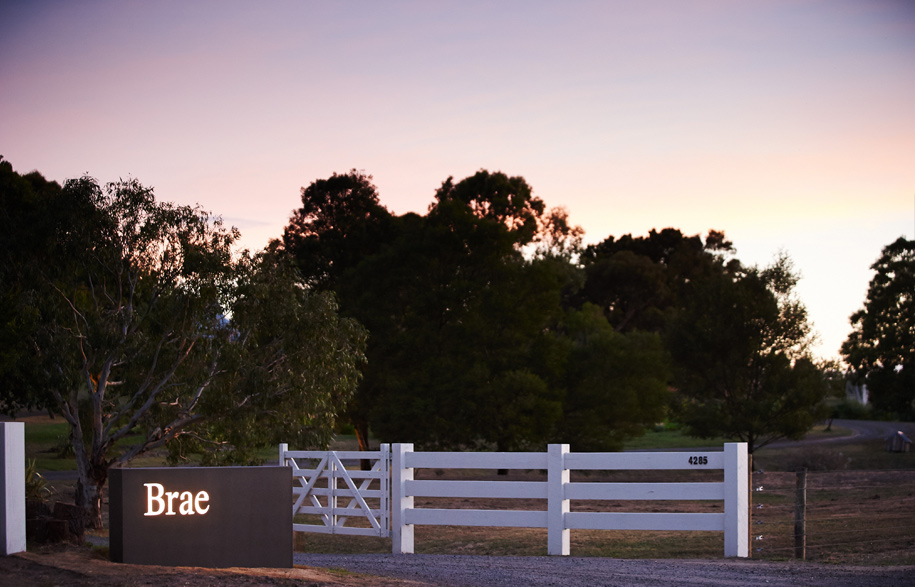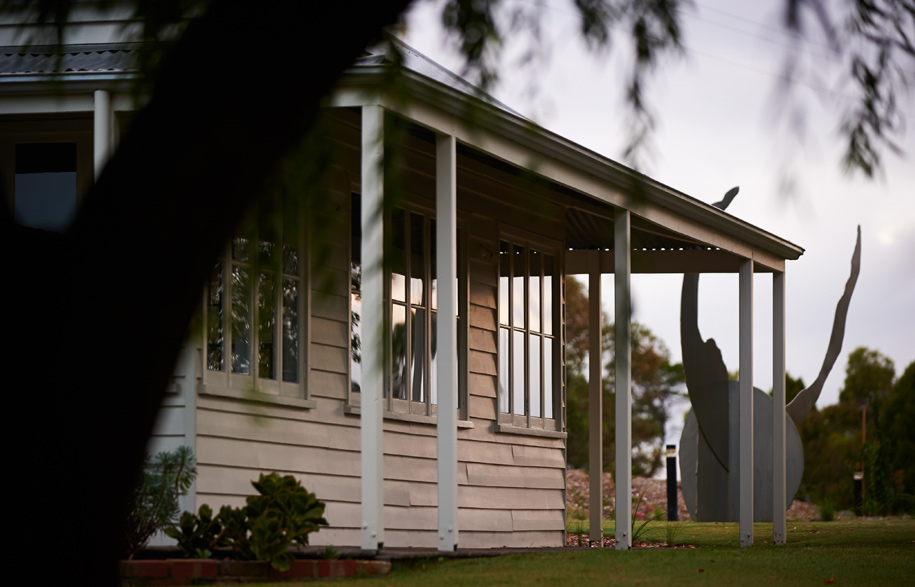 But none of this is particularly obvious, there's no sign pronouncing the 'freshness' or organic 'goodliness' of each ingredient. Rather it is felt, first-hand, as one samples, tastes and touches (yes you can eat with your hands!) the food.
For Hunter it's more than just food on the plate. "For a long time we've been ready to run our own business, to have more of our personalities [expressed] through different mediums within the business," he says. And that is what Brae does.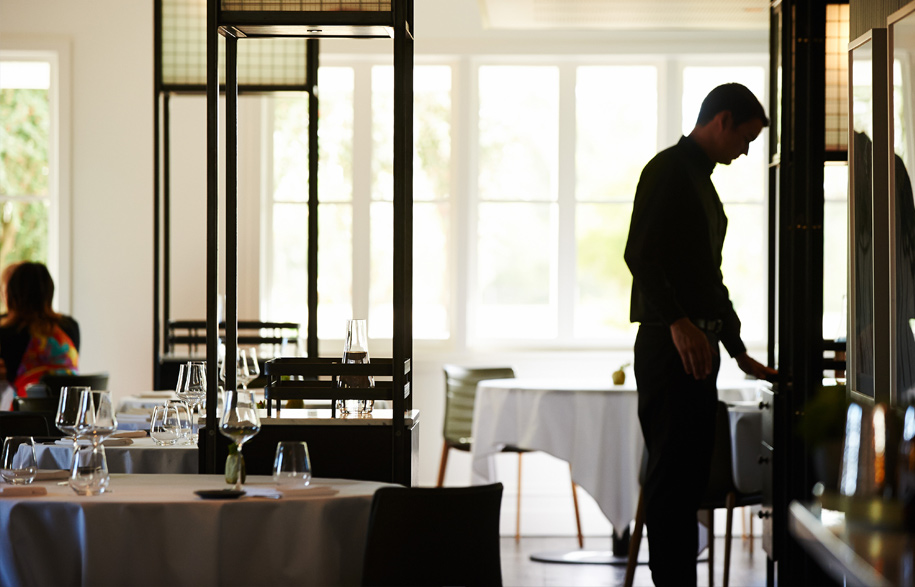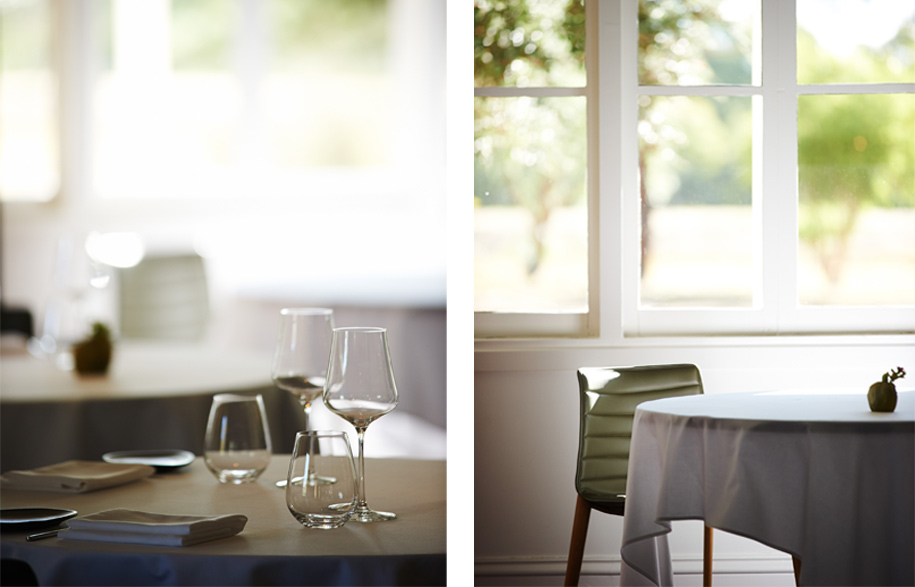 "We wanted to establish something that you have to travel for, and once you arrive there, time stops for a little bit, your cares are taken care of," says Hunter, of the temporary sojourn that most people experience while leisurely making their way through a multitude of delectable courses.
Hunter and his tight-knit team place a strong emphasis on process, from the growing of the food, right through to bringing it to the table. Because "so much is lost between purchasing food and serving it. To be more connected… there's more of an implication there," says Hunter.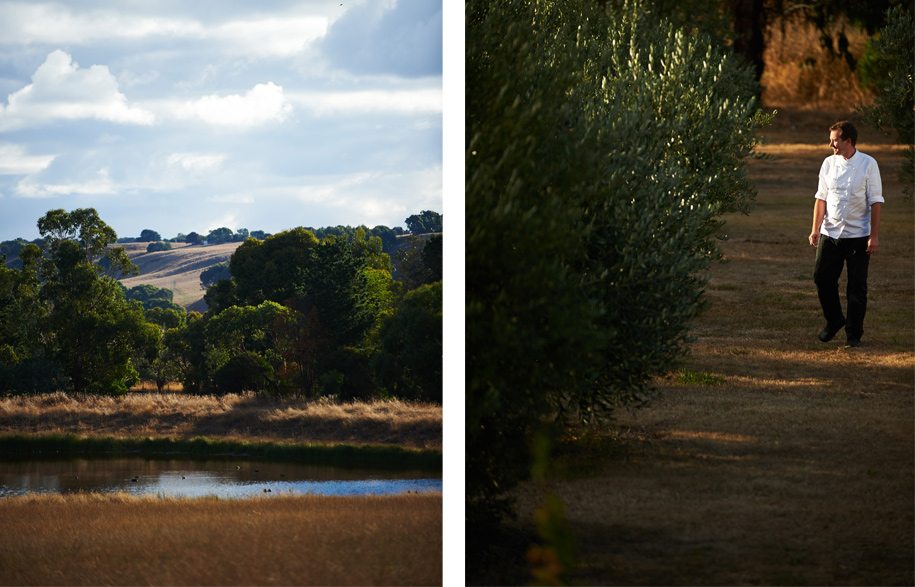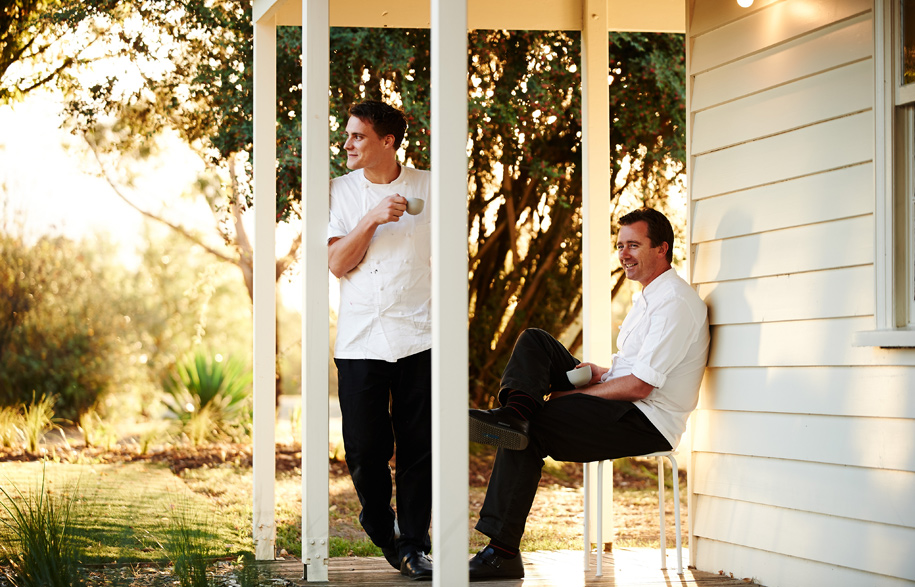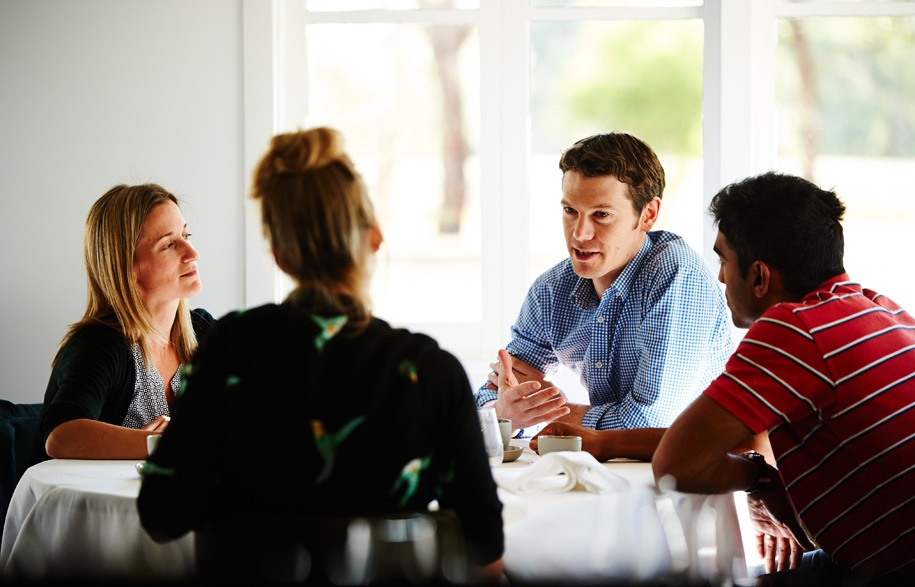 What appears to be a hillside farmhouse is home to a simple, intimate and very thoughtfully executed fit-out by Hunter with Six Degrees Architects. "The minute you walk in the door, you can't see anything else but 200 bottles of high-end seasonal alcohol," says Hunter.
If that's not invitation enough, then there's also the dining area, with its super comfortable Catifa chairs, all arranged facing the glassed-in kitchen where Hunter and his colleagues industriously prepare the food.
A few key features, Hunter points out, allow the Brae style of service to be easy and free-flowing. Freestanding waiters stations are dotted around the room, allowing for guests to feel cosy and secluded within the open-plan space.
The kitchen, encased in glass, establishes an inviting connection between dining and preparation area. There's something of Hunter's family values in this, as if he has invited his friends home for a meal. "We wanted to replicate that at a level that was mindful of the detail we wanted to achieve," he says.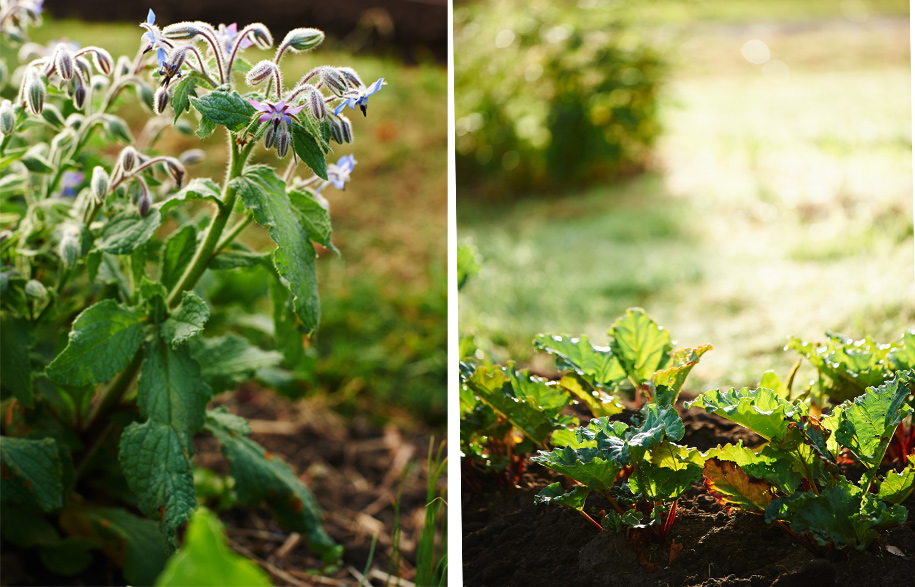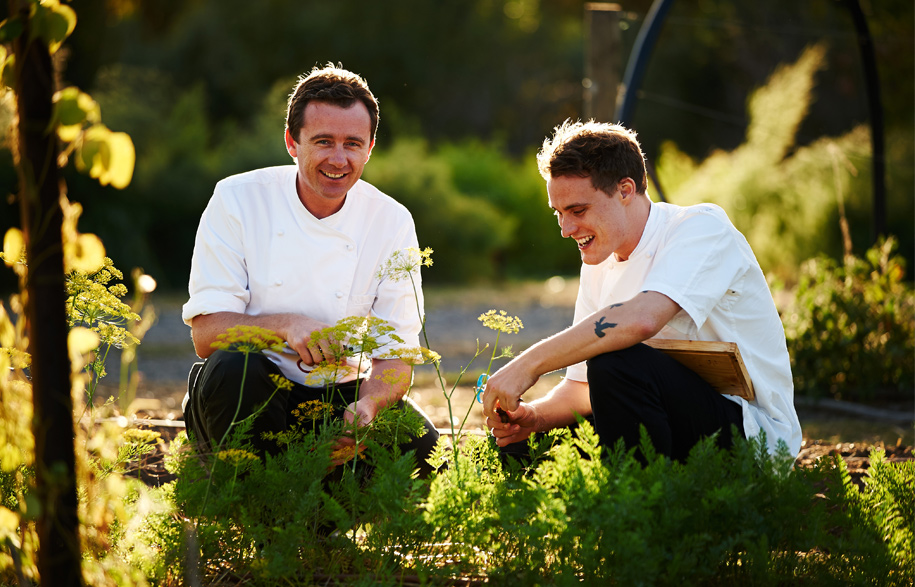 The use of raw materials throughout – glass, steel, timber and aged brass – pays homage to the food itself. "We wanted raw materials and ingredients to be a theme throughout." Particularly as the food, when served, is very exposed, allowing the ingredients to stand out, alone.
Craftsmanship too is a strong theme. The food, the structure of the wine list, the service: "We wanted craftsmanship to be noticeable," says Hunter. Right down to the beautiful studio round-designed menus and business cards.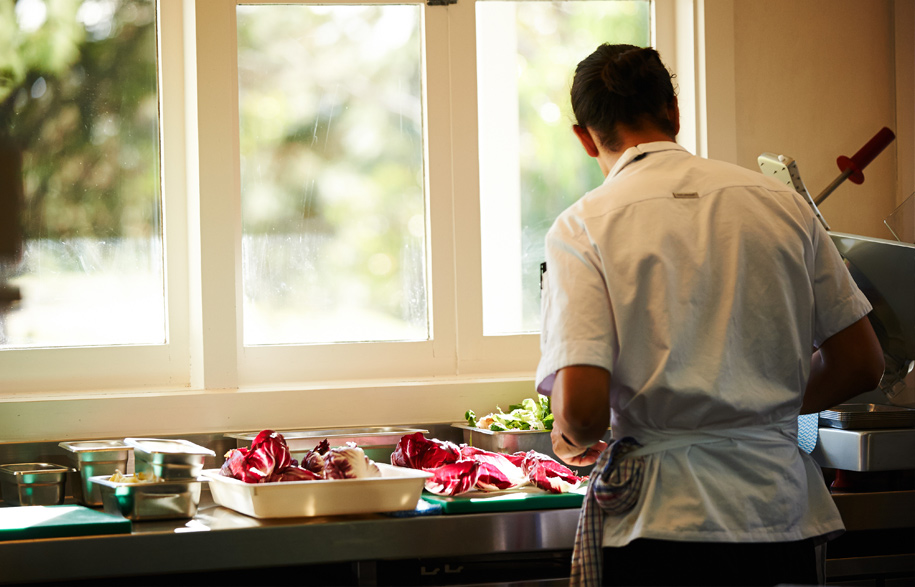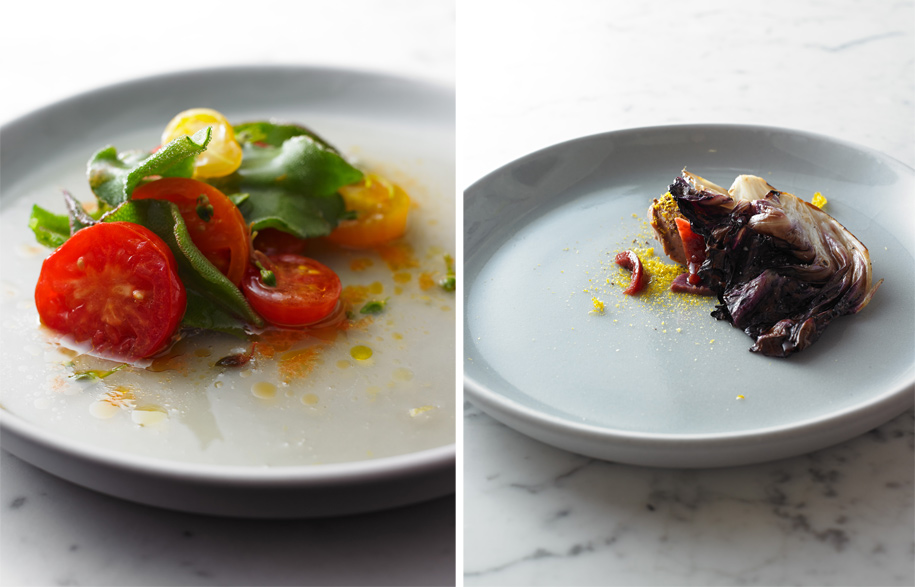 "We live in a very fast paced time, where things come in and out of fashion quickly," reflects Hunter. "I still think there's a strong connection for 'old fashion values': of time going slow, sharing, community and enjoying someone's hospitality." These are key philosophies that are inherent in every facet of the Brae experience.
But it's not all so serious. After all, you can eat with your hands! "It's a festival. We get so sterile and clinical and intellectual about what is essentially a recreation, we want to try and have those things involved in the dining experience," says Hunter.
Brae Restaurant
braerestaurant.com
Studio Round
round.com.au
Six Degrees
sixdegrees.com.au
Photography by Colin Page
colinpage.com.au
Tags: Australia, Interior Architecture, Interior Design, restaurant, rural
---