"This house reminds me of a refined motorcar," says Rob Mills, principal of Rob Mills Architecture & Interiors. "They are pure in form, beautifully built, restrained in their detailing and they last for years." The residence in Brighton, Melbourne, is home to an ambitious and successful couple that appreciates well-designed, well-built objects, and wanted a house that inspired and challenged them. Rob designed the house, a feat of sculptural architecture, like a contemporary version of a grand villa with pure and simple forms, strong geometries and a connection between indoors and out.
The house is set back from the street with a forecourt in between. "All the grand houses have forecourts; it's an idea used again and again throughout the history of architecture," says Rob. The walk to the entrance also sets the tone for the experience of the house, and beyond the bronze front door the ground floor opens to a double-height entrance and long corridor with glimpses of the garden beyond.
To the right is a sculpted, sweeping staircase ("the cylinder", Rob calls it, aligning it with luxury car design), with a circular skylight above. The stairs lead down to the garage, cinema and cellar, and up to the bedrooms and bathrooms.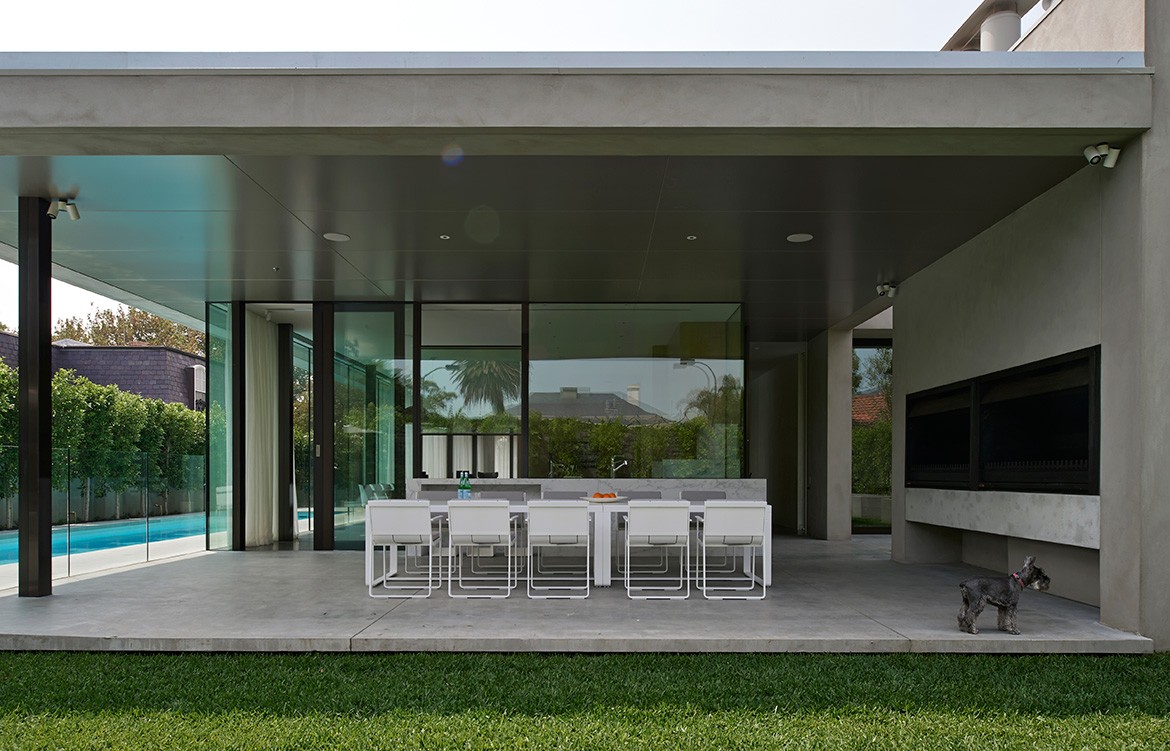 The living, working and entertaining spaces are configured along the western side of the house with a formal sitting room, study, and informal open-plan living, dining and kitchen area. Timber joinery partially divides each space and sliding walls allow for flexibility; opening and closing to separate or connect rooms. The western façade is glass and the living spaces look out to the surrounding garden and swimming pool, meeting the clients' desire to feel part of the interior and exterior simultaneously.
The pure, sculptural architecture of Brighton Residence is derived from the use of concrete, which contributes to the durability and performance of the building. Natural light enlivens and accentuates the architecture and interior spaces, and joinery and furnishings, such as Zaha Hadid's undulating sofa, echo the forms of the house.
Rob describes the home as masculine and powerful, and as with many grand houses it's a house to be experienced. "It takes a strong character to live in this house," he says. "But it is also calm and much gentler in person."
Rob Mills Architecture & Interiors
robmills.com.au
Photography by Earl Carter
Dissection Information
Zaha Hadid sofa from Space Furniture
Lowe Furniture Timber dining table from Hub Furniture
Flow Dining Chair By Mdf Italia from Hub Furniture
Bocci light in stairwell from Hub Furniture
Polished Concrete flooring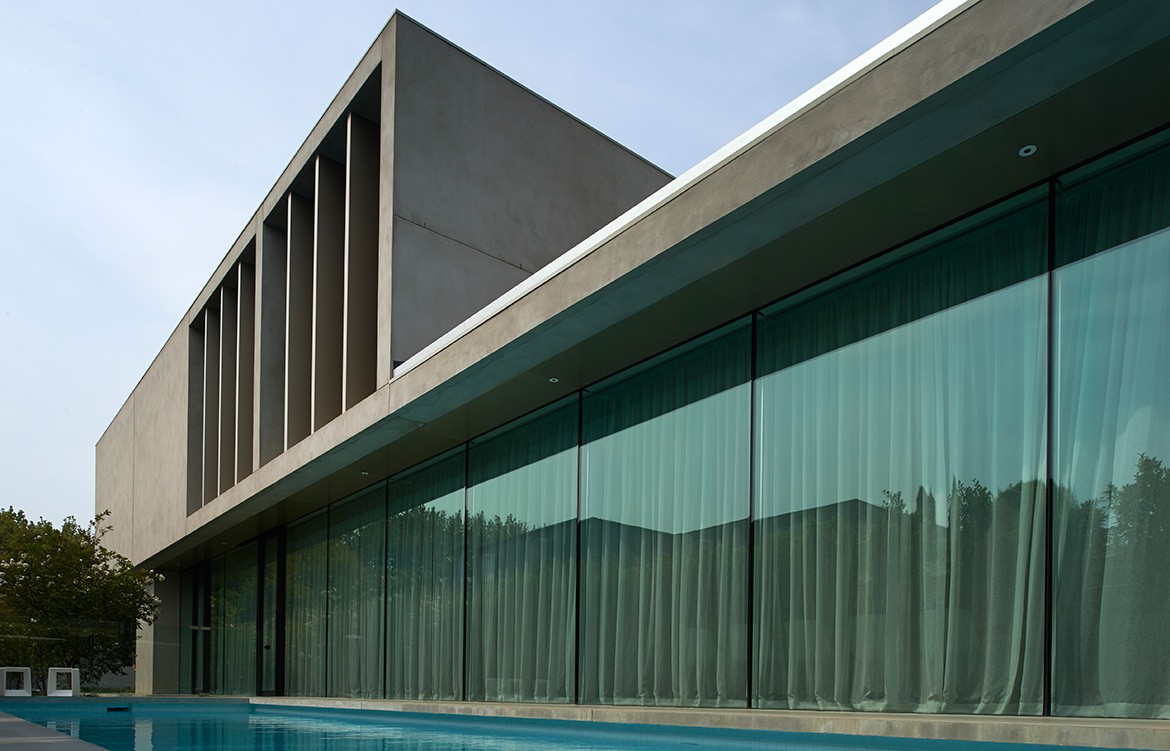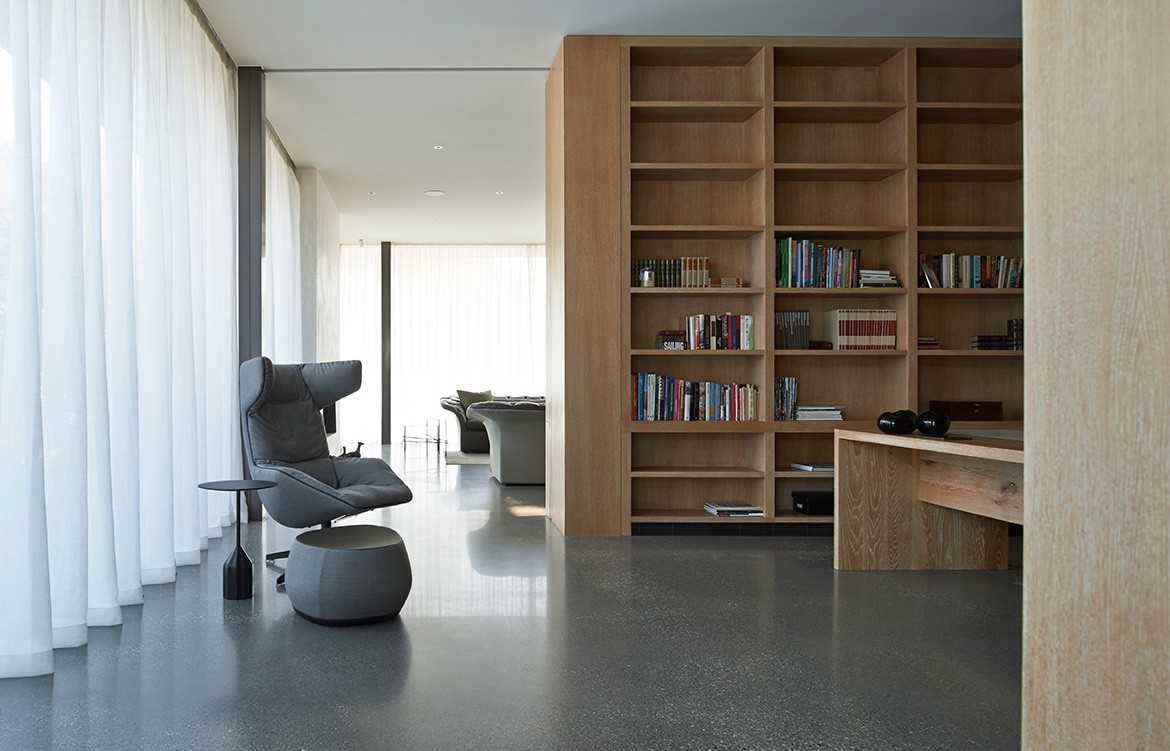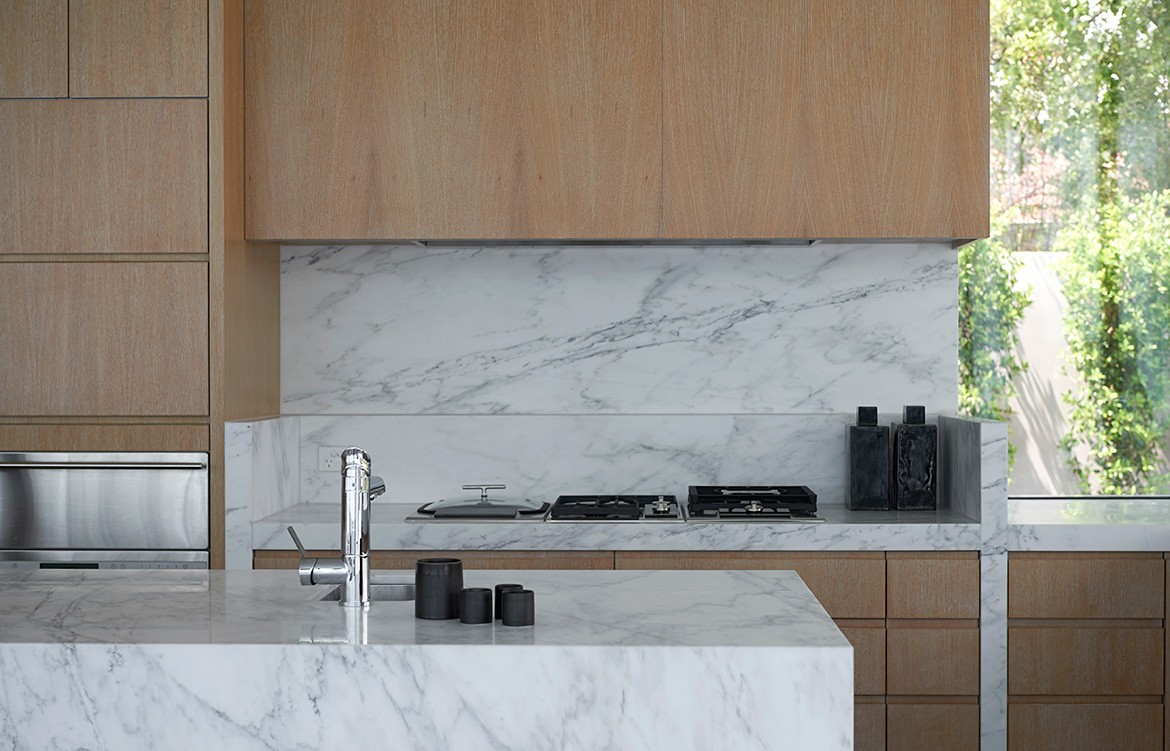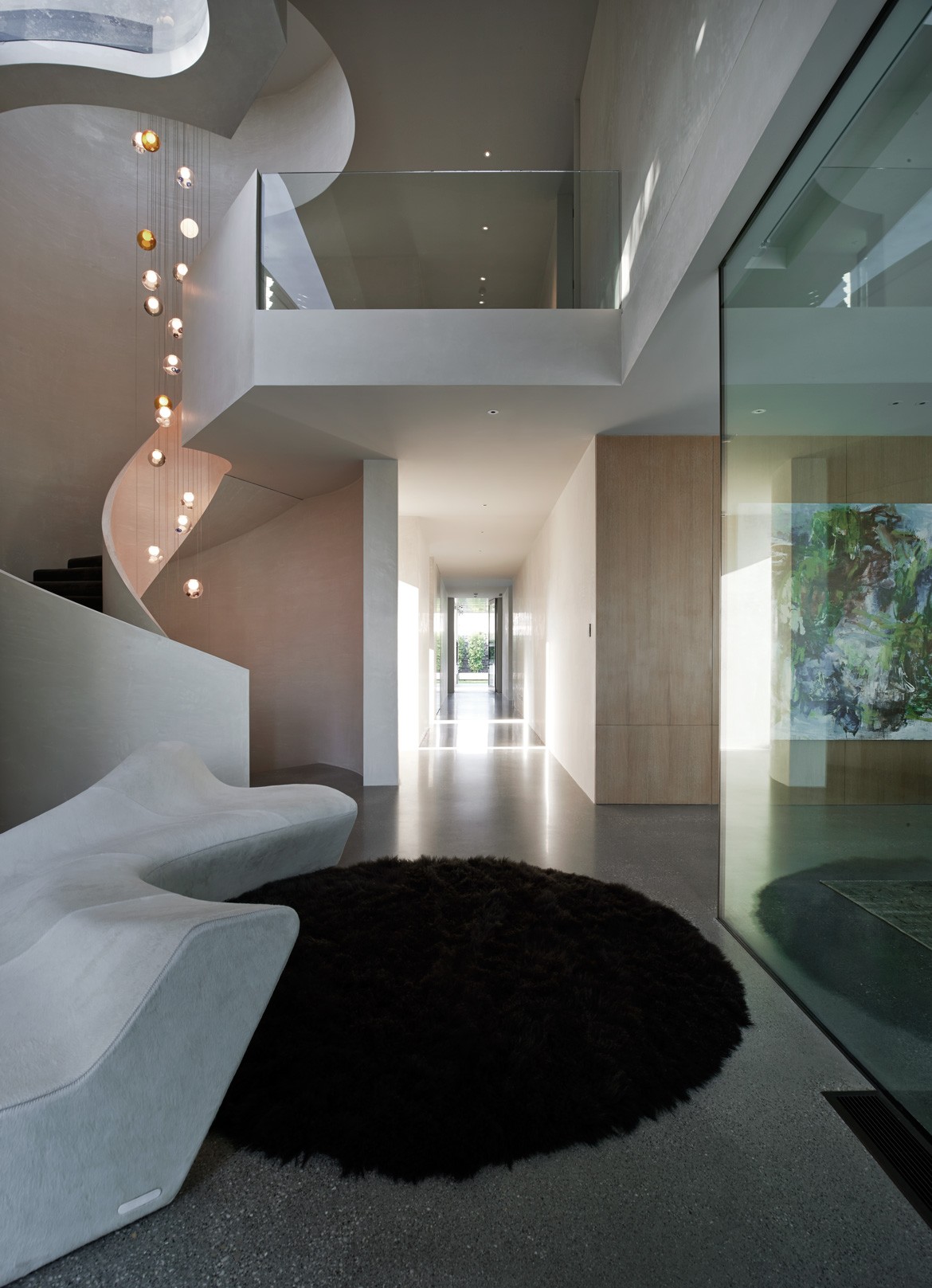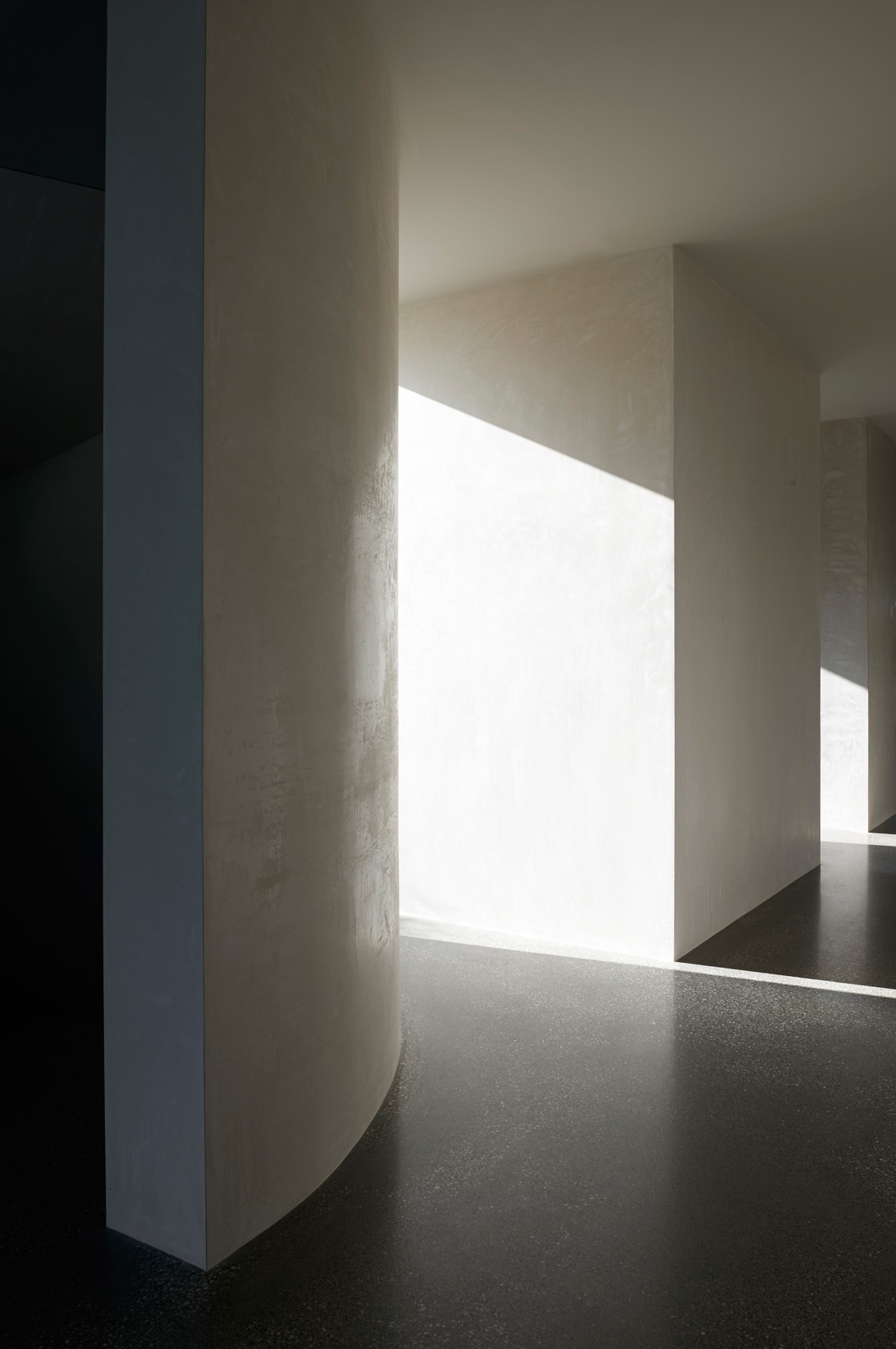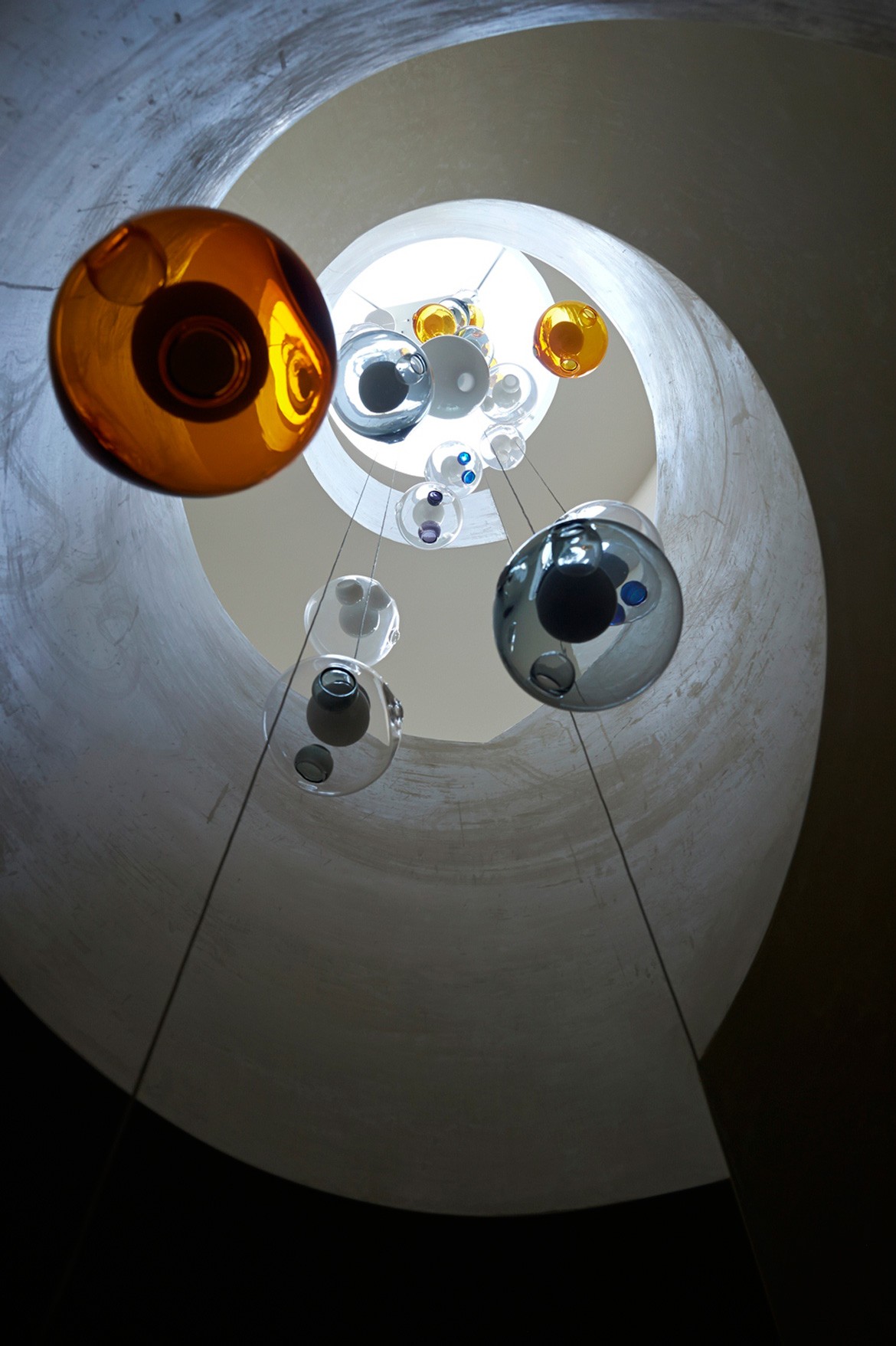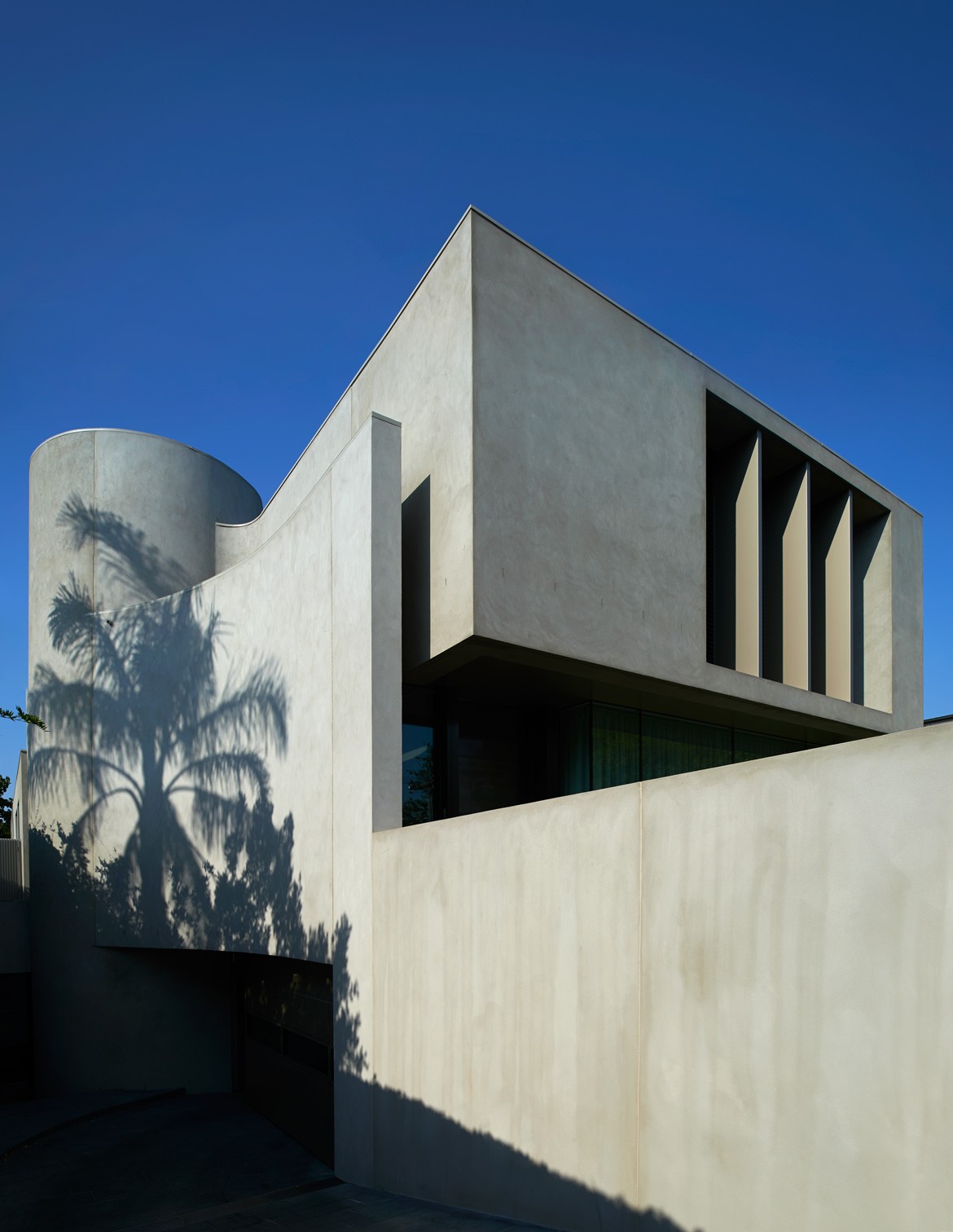 We think you might also like Portsea Guesthouse by Mitsuori Architects
Tags: Architecture, Brighton, design, Earl Carter, hub furniture, Melbourne, rebecca gross, residential, rob mills, Rob Mills Architecture & Interiors
---