"It was made fairly clear that this house was special and that the only path forward was a sympathetic extension – or no works at all," explains architect Nic Owen when asked about the process of crafting an extension to the O'Brian house, A.K.A Shadow House, in the Melbourne suburb of Richmond. Graded "A" by the City of Yarra (the highest rating from council level), the house bears its own citation which includes a detailed description of its distinctive gable and hipped roof, its Moderne-style stucco, unusual brick window hood details and curved entry porch.
Nic's clients desired a modernised city pad (they live in a larger house outside Melbourne), with an additional first-floor bedroom and bathroom; an update to the existing bathroom; and an improved inside-outside connection.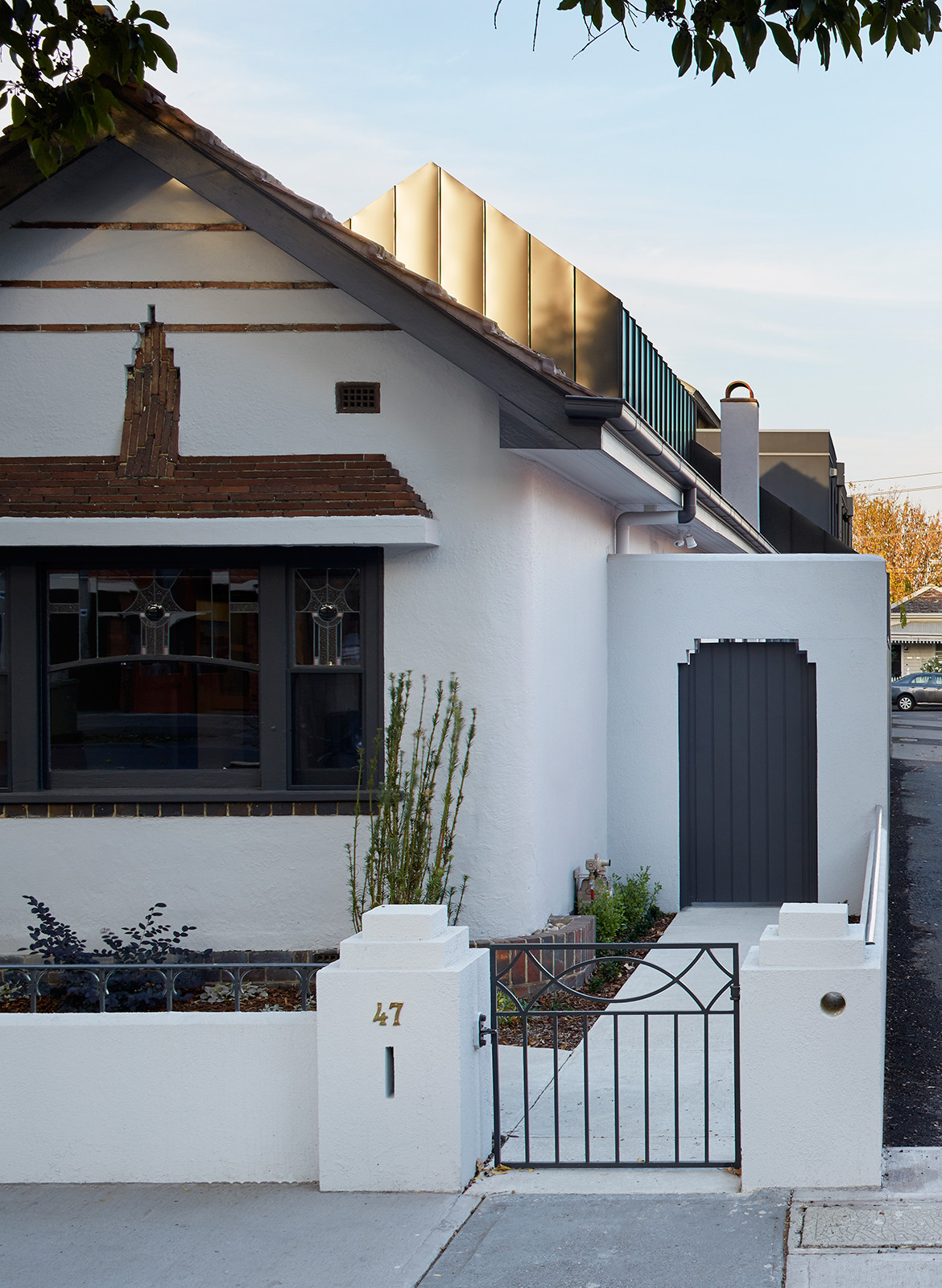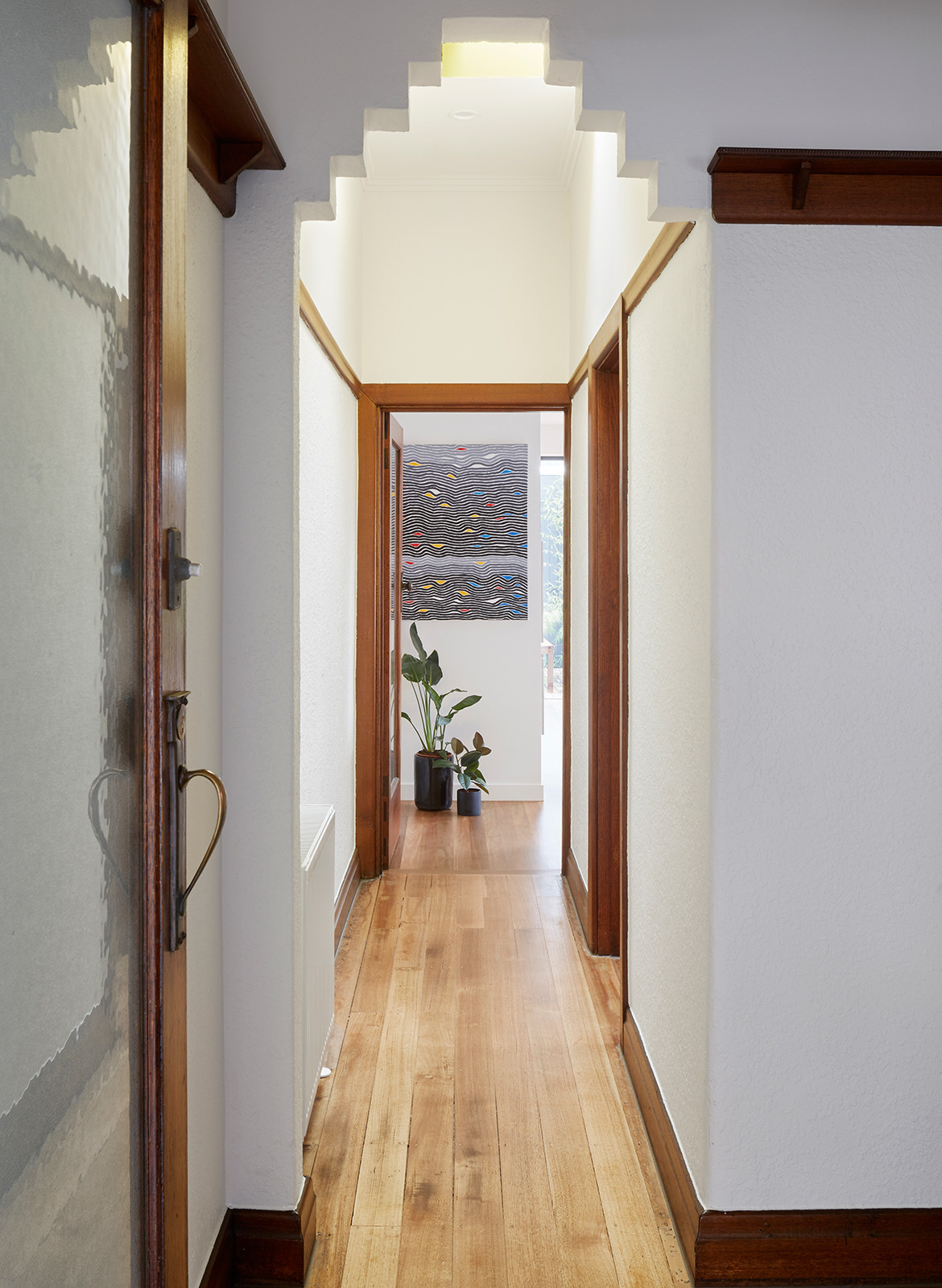 Whilst the architectural concept was to "mimic the existing form", the architects have been able to translate this idea into a contemporary architectural solution. "Roof forms and pitches play a very important visual role of any building, and this was particularly important with this historic house," explains Nic. "The name, Shadow House, came from copying the existing roof pitch as a starting design approach and trying to achieve an outcome which was simple, a modern interpretation of the past. Using the same material for the walls and roof helped with minimising visual noise and making the extension seem smaller than it actually is." Nic is referring to his use of 'capping-less' steel cladding, which undeniably bold, avoids overpowering the intrinsic quality of the original architecture.
The home's interior layout is equally pragmatic, with a light-filled open plan kitchen and living area to the rear of the house. Because privacy from the side street was a concern, there are no first-floor windows located along the south side. In their place, a north-facing, full-length skylight draws light deep into the first floor.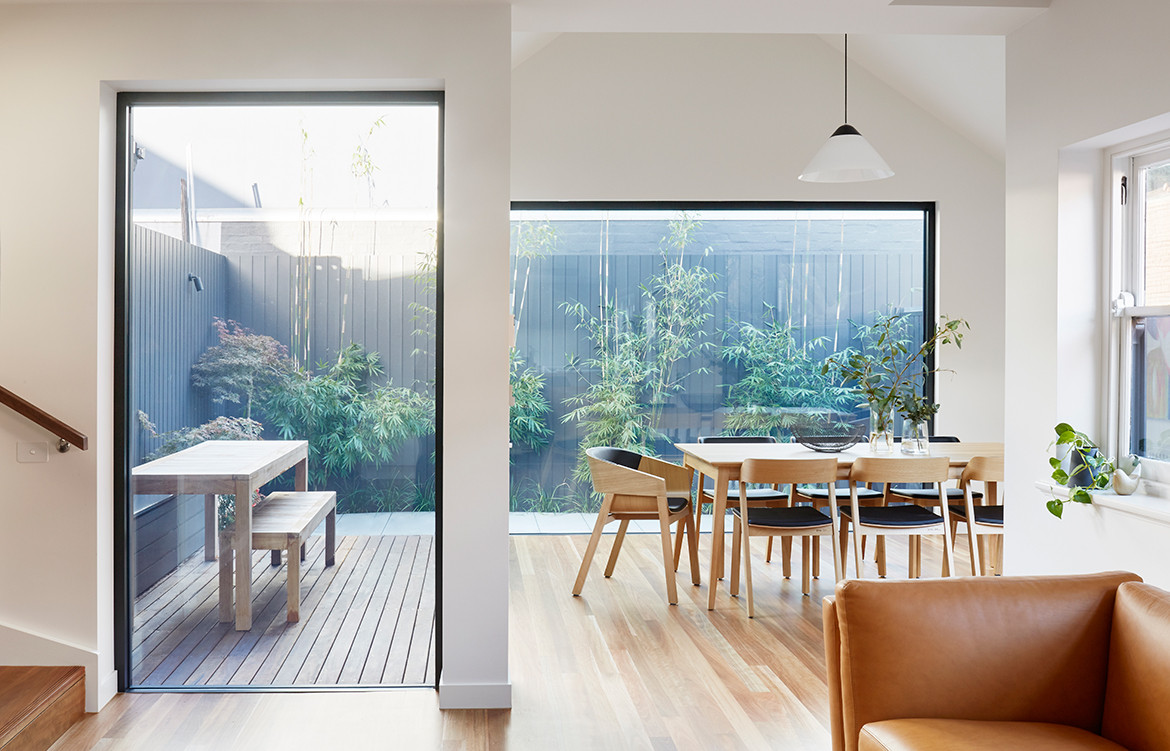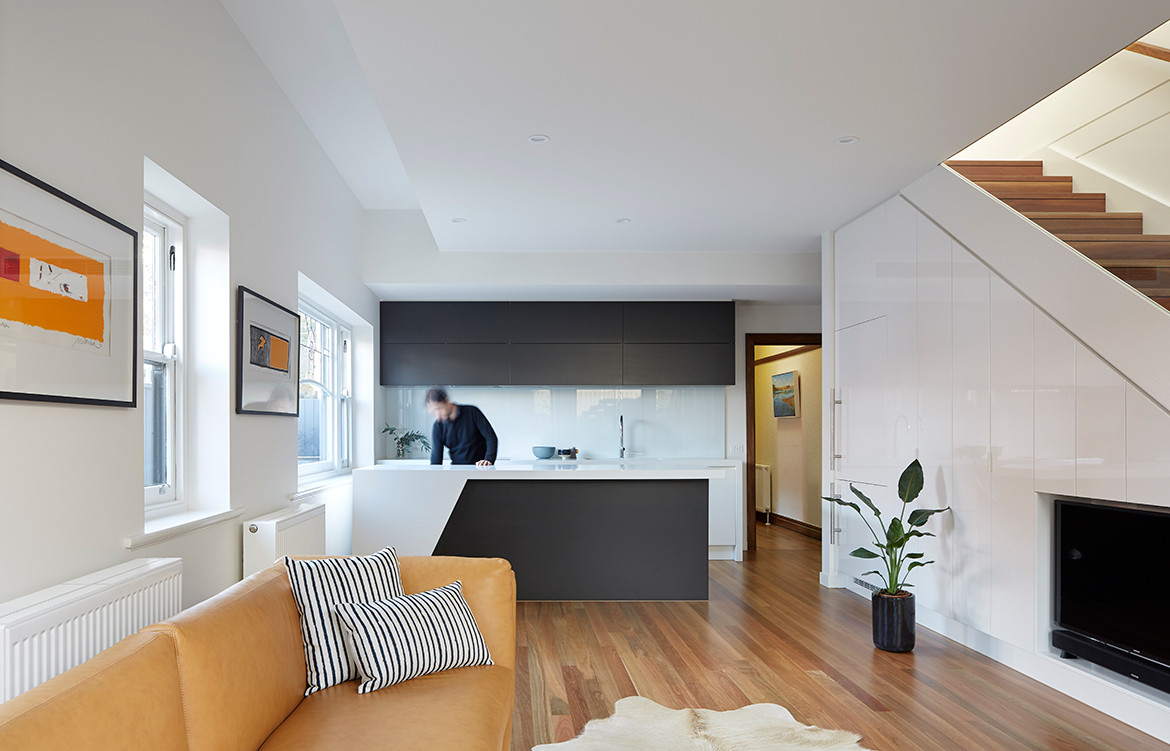 A pared back interior scheme has been employed throughout the house in keeping with the restraint exercised over the external materials. "We believe that with smaller spaces keeping things simple can greatly increase the feeling of space. The owners can add their own colours with artworks etc. Therefore white and black are the only colours – with a new hardwood floor and hoop pine plywood joinery adding a feeling of warmth," adds Nic.
An additional challenge the architects encountered was the restriction by the council on off-street parking. "We really wanted to hide the fact there was off-street parking and we also did not want a large car access door visible in such a prominent place. Therefore having the side 'fence' tuck back into the building fulfilled this requirement. The builder did an excellent job in making this happen. Once closed no one would know that it was a gate."
Nic Owen Architects
nicowenarchitects.com.au
Photography by Christine Francis
Dissection Information
Retractable shades SL from Luxaflex
Kitchen appliances supplied by Miele
Integrated fridge from Fisher&Paykel
Basin from Kado
Tap, toilet and bathroomware from Roca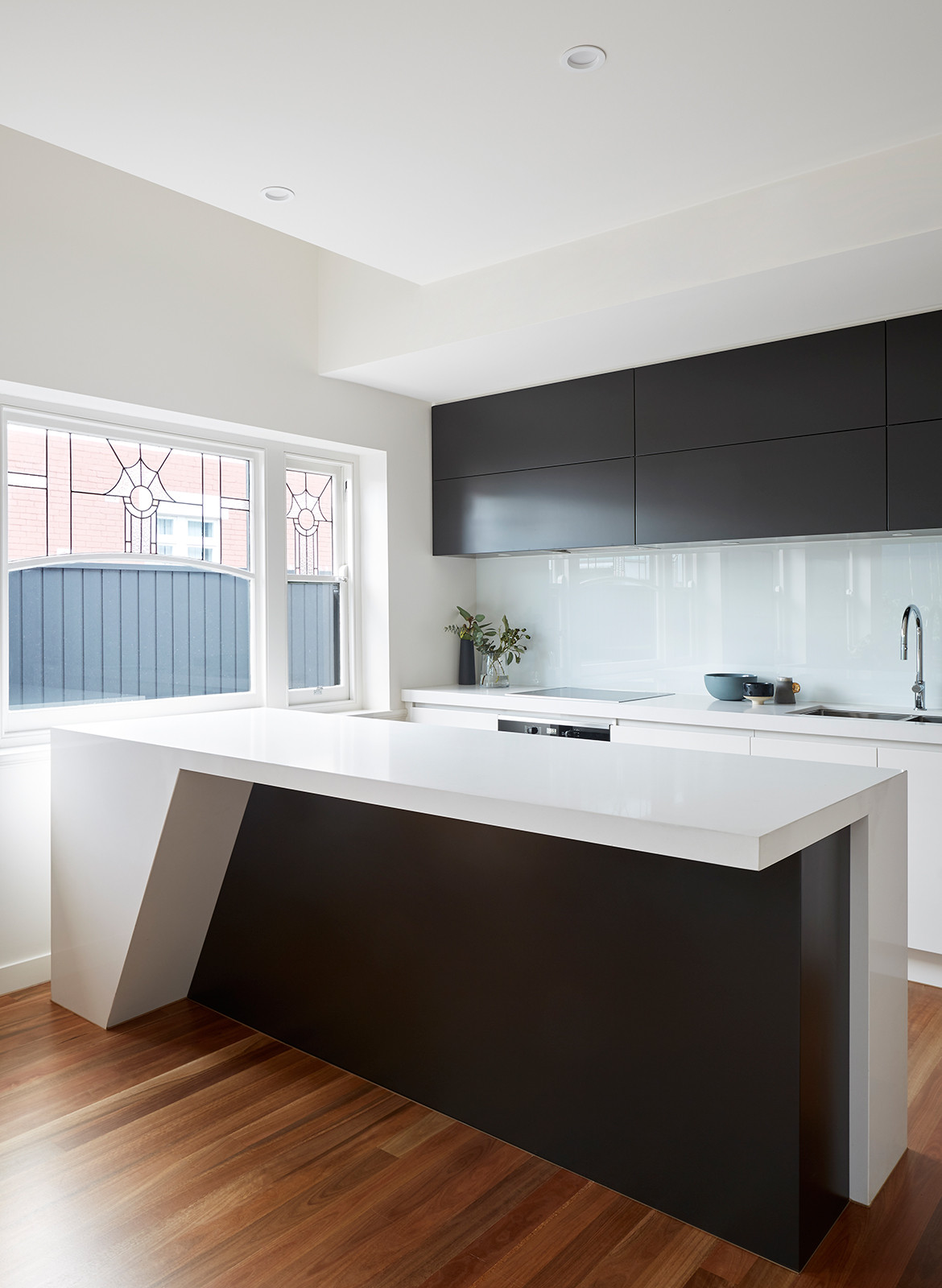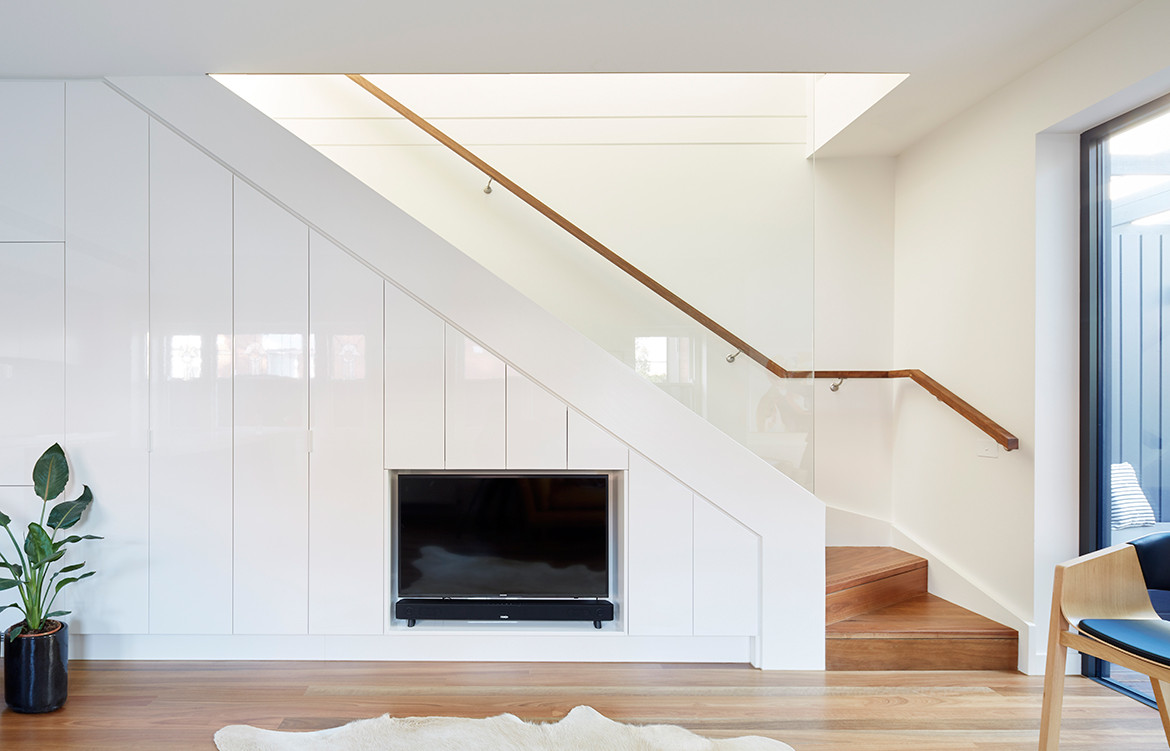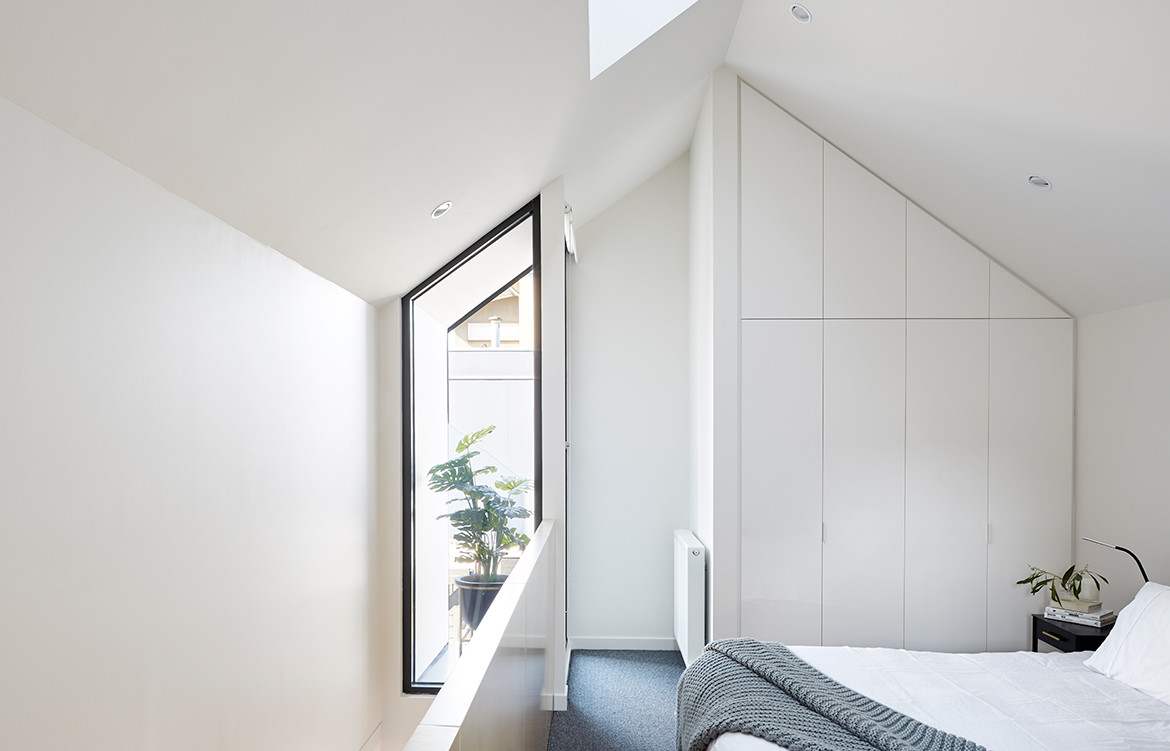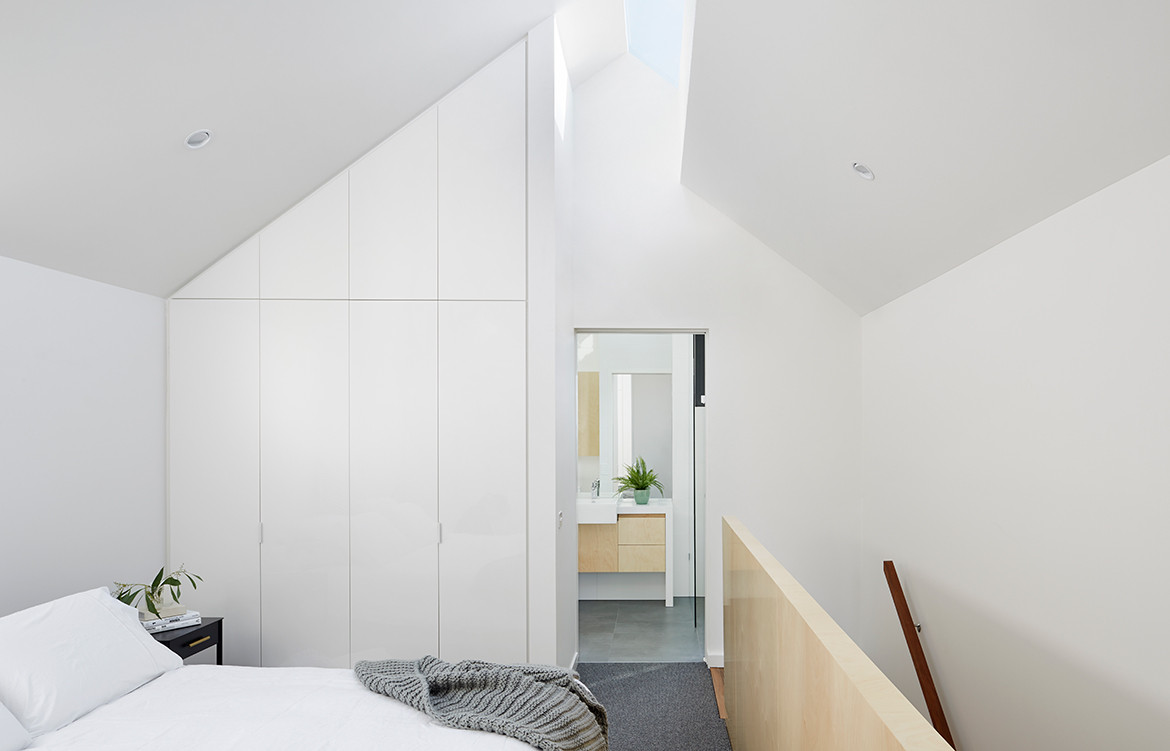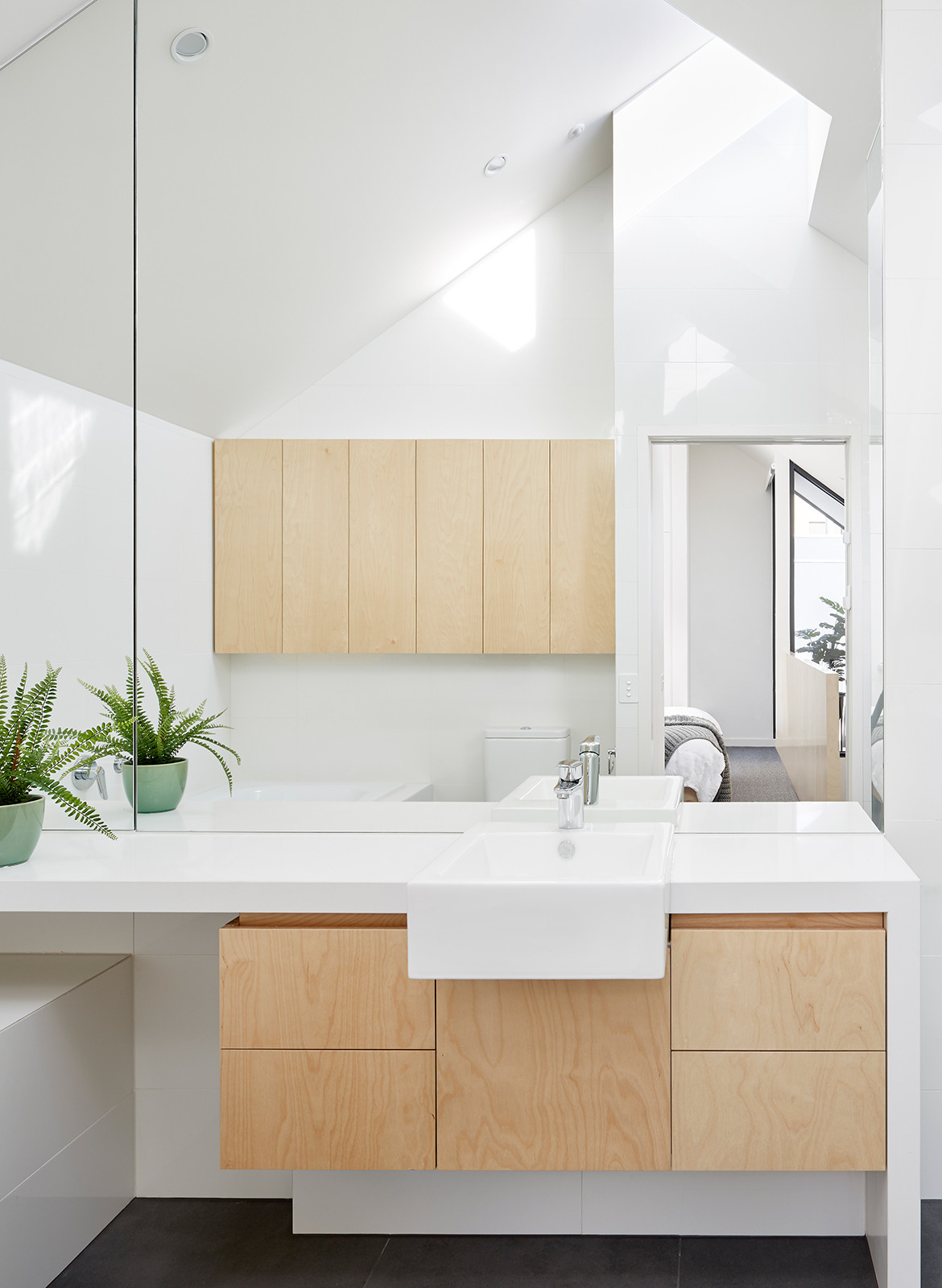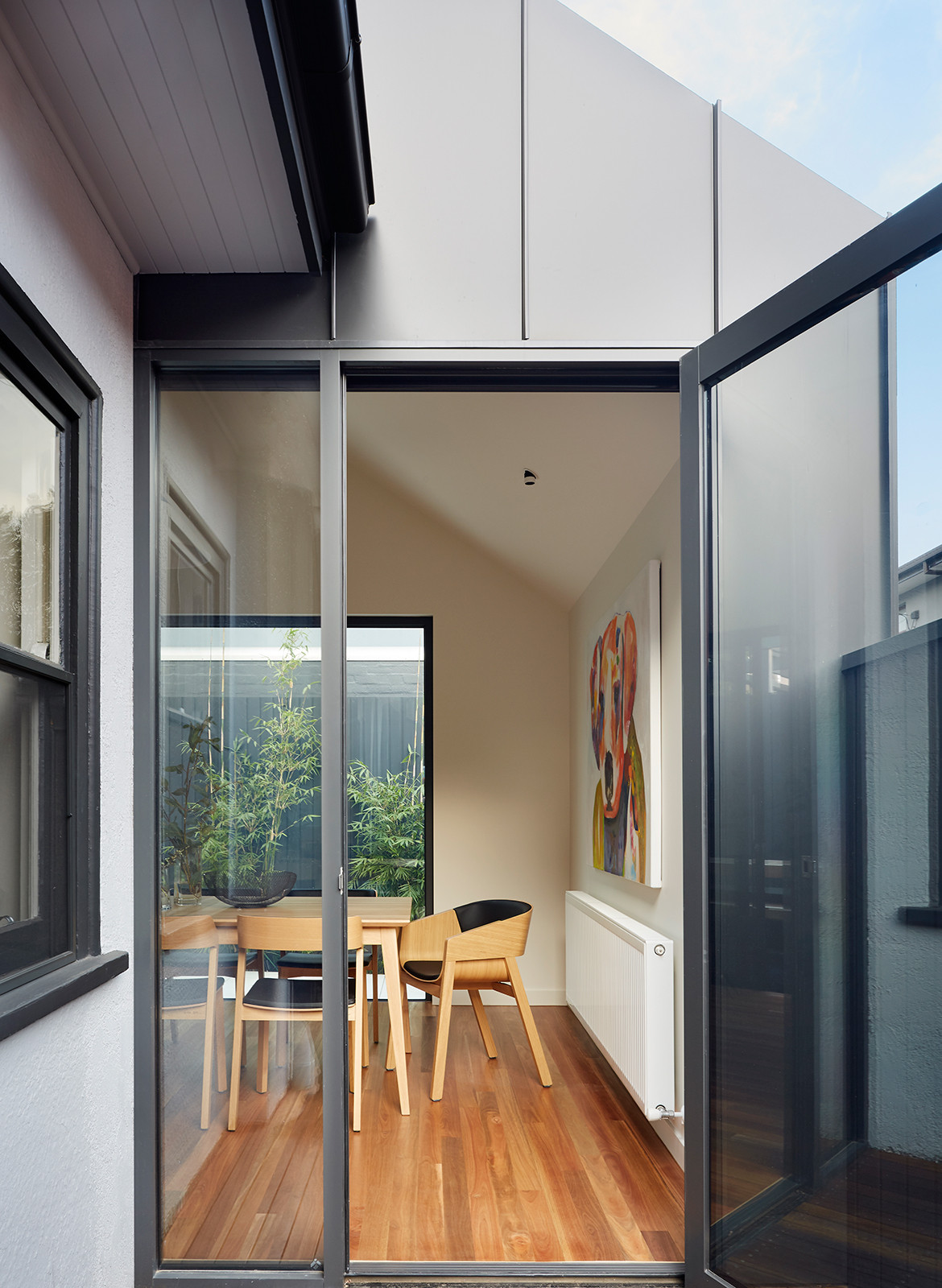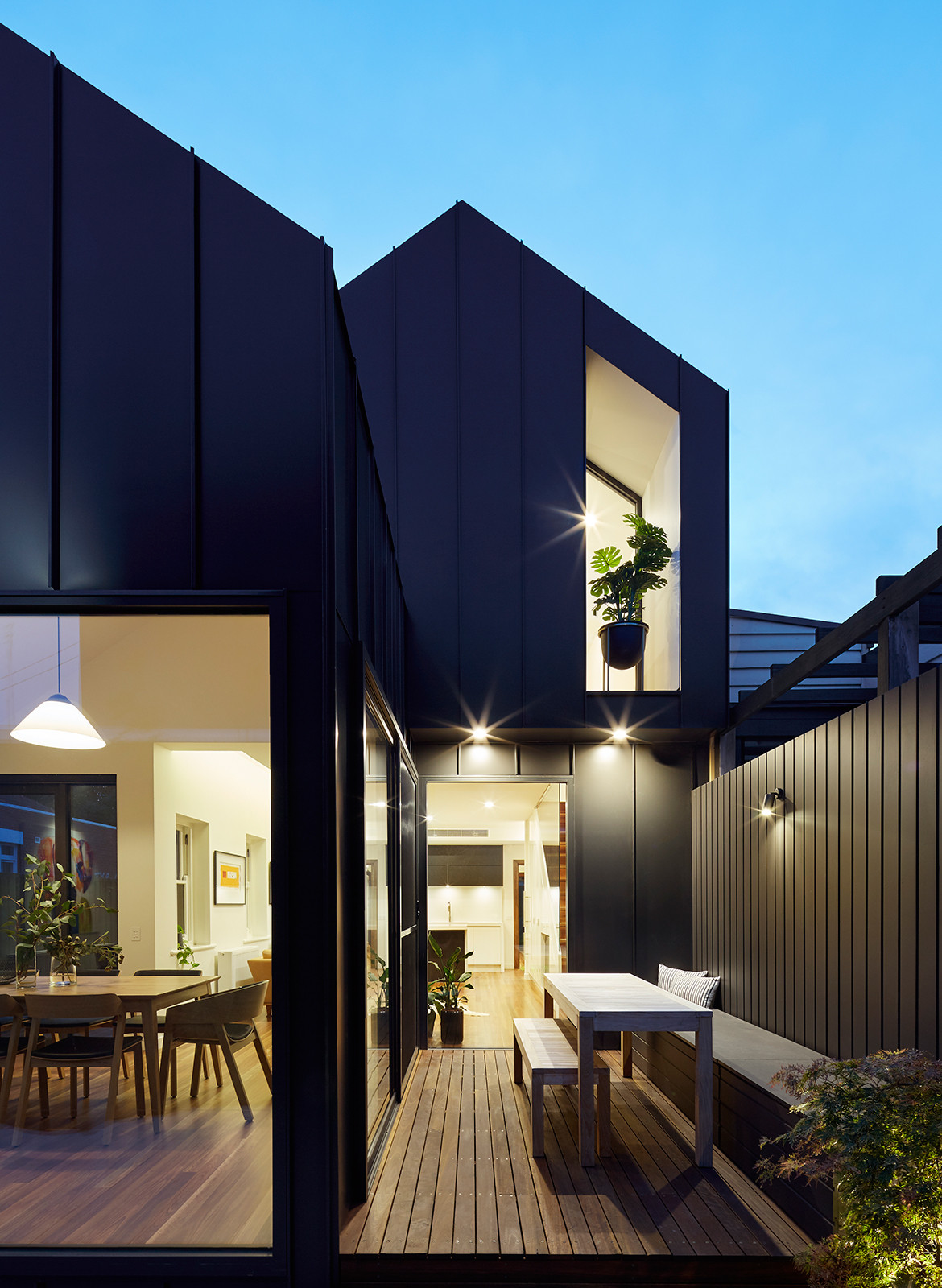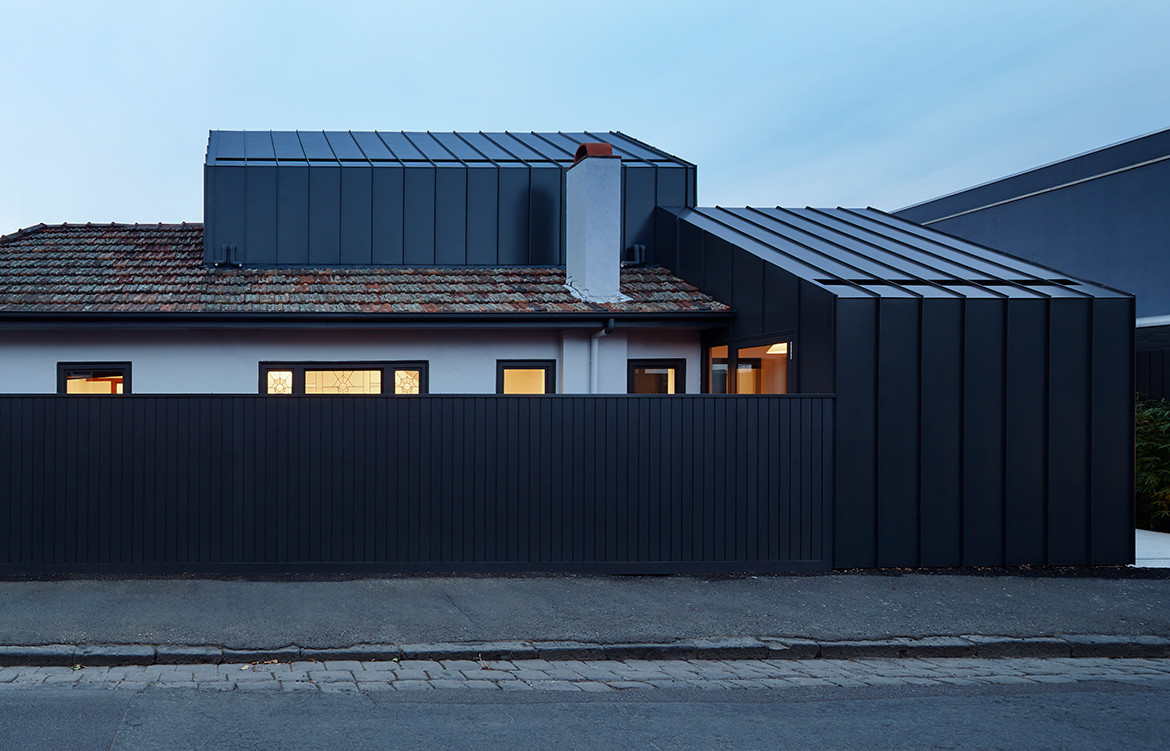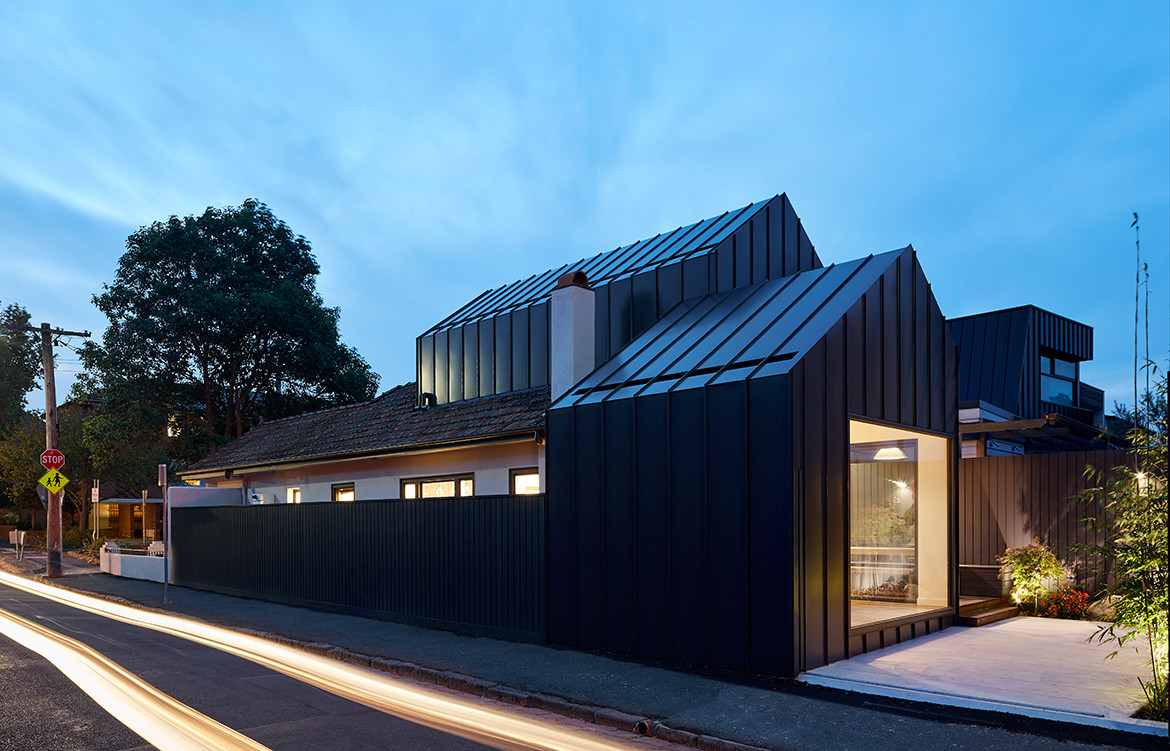 We think you might also like Pond House by Nic Owen Architects
---