In the reimagining of this 1990s ill-defined home, Skye Residence emerges as a considered and restrained response to heritage through a deeply personalised approach. With a focus on warmth and enriching layers, a textural rigour brings elements from the home's past together with an emotive and sensory immersion within space.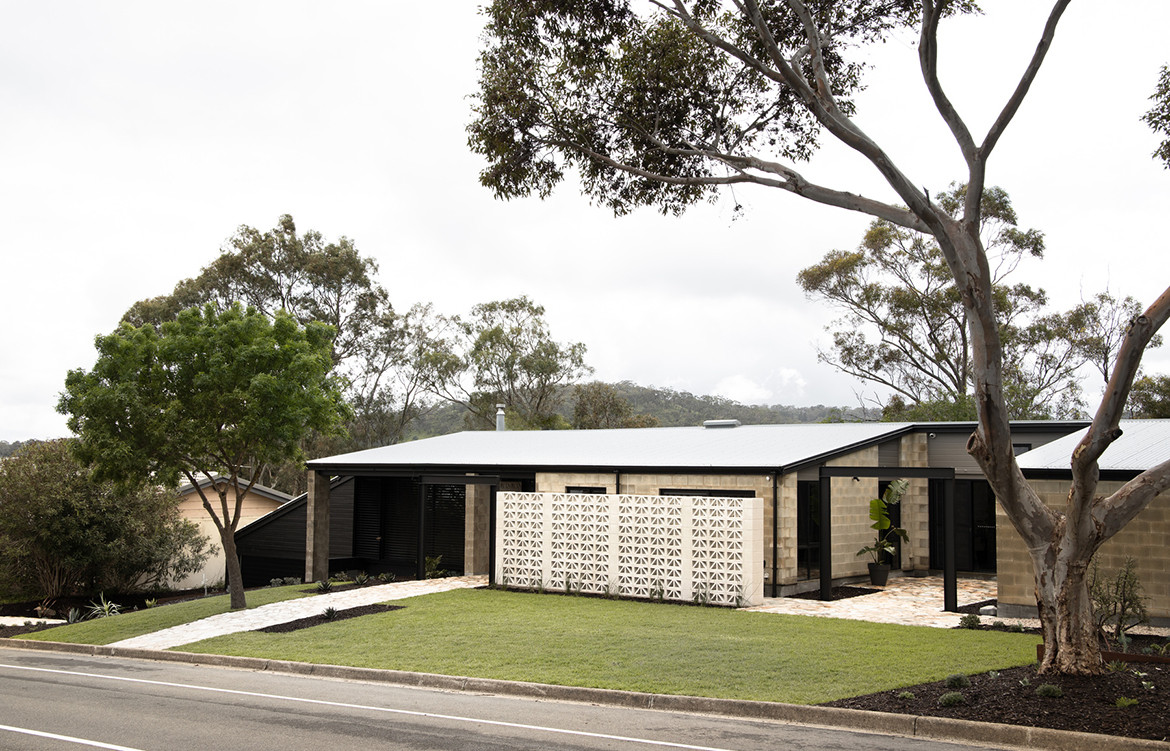 The celebration of the everyday unfurls through curated vignettes, acting as snippets of current projects and thinking. Located in the Adelaide Hills, in the same-named Skye, the home openly embraces its surrounding aspects, as its form reaches out toward the lush and natural native landscape views below, and beyond.
While the end result is innately connected to its owner and feels deliberate in its engagement with its site, the original inherited home was anything but. The existing structure, and its blockwork encasing form, was likened to an unimaginative incinerator with little to no personality. Infusing character becomes a key focus to the exterior, however, all additions were considered through a veil of purpose. Nothing was added without a direct impact on the sustainability or improved quality of light or access to the incredible views.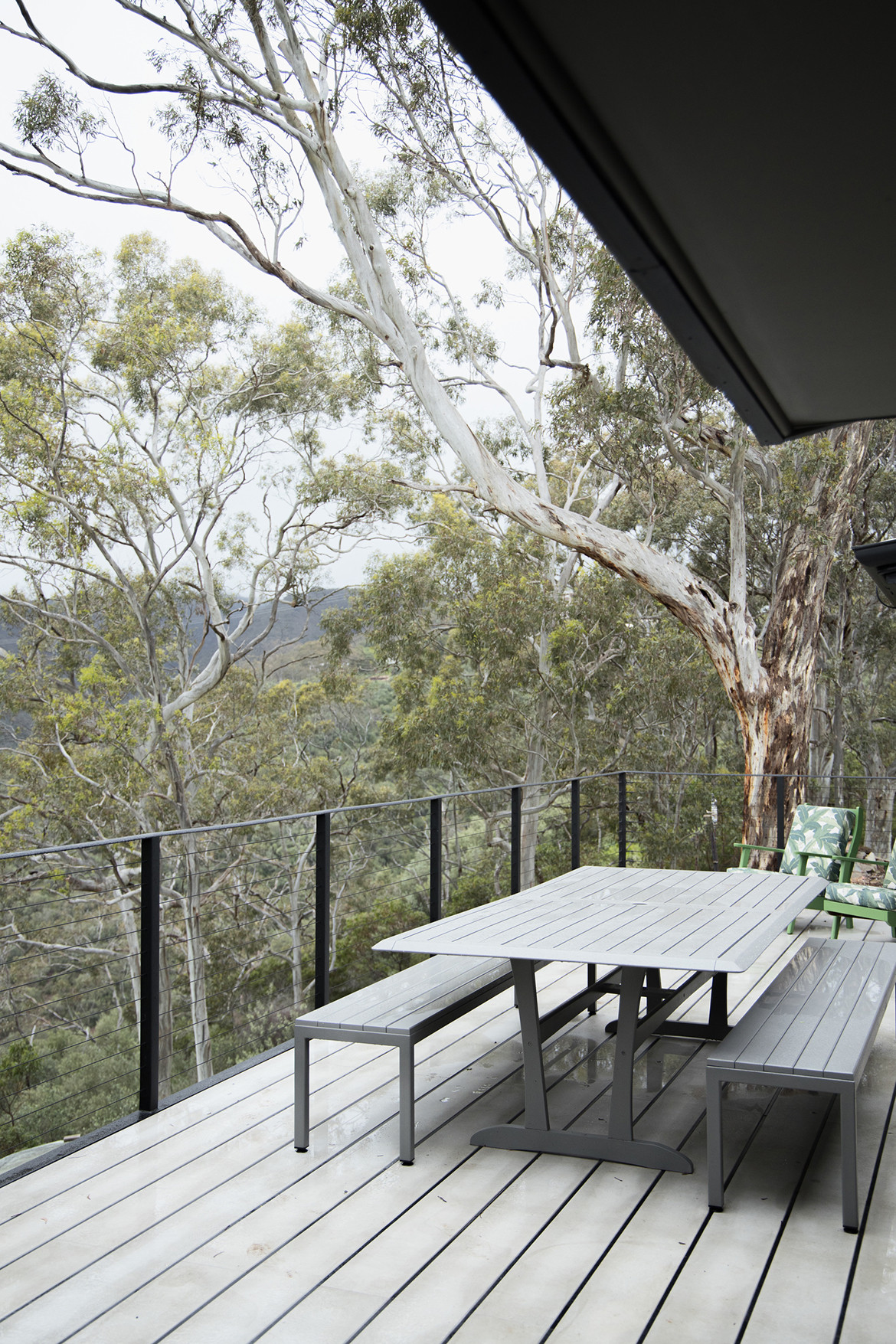 As homes become the ultimate expression of their occupants, allowing visitors to experience a small part of them, that experience of being within the space becomes incredibly intimate. There is a story to the journey created and the stories told through the placement and curation of those spaces, and most definingly, as an expression of the curious ways in which we live.
While Skye Residence was acquired for its potential and for its vantage points, the architecture then became the moulding agent, sculpted to suit the climate, the site and to create a unique sense of place within its setting.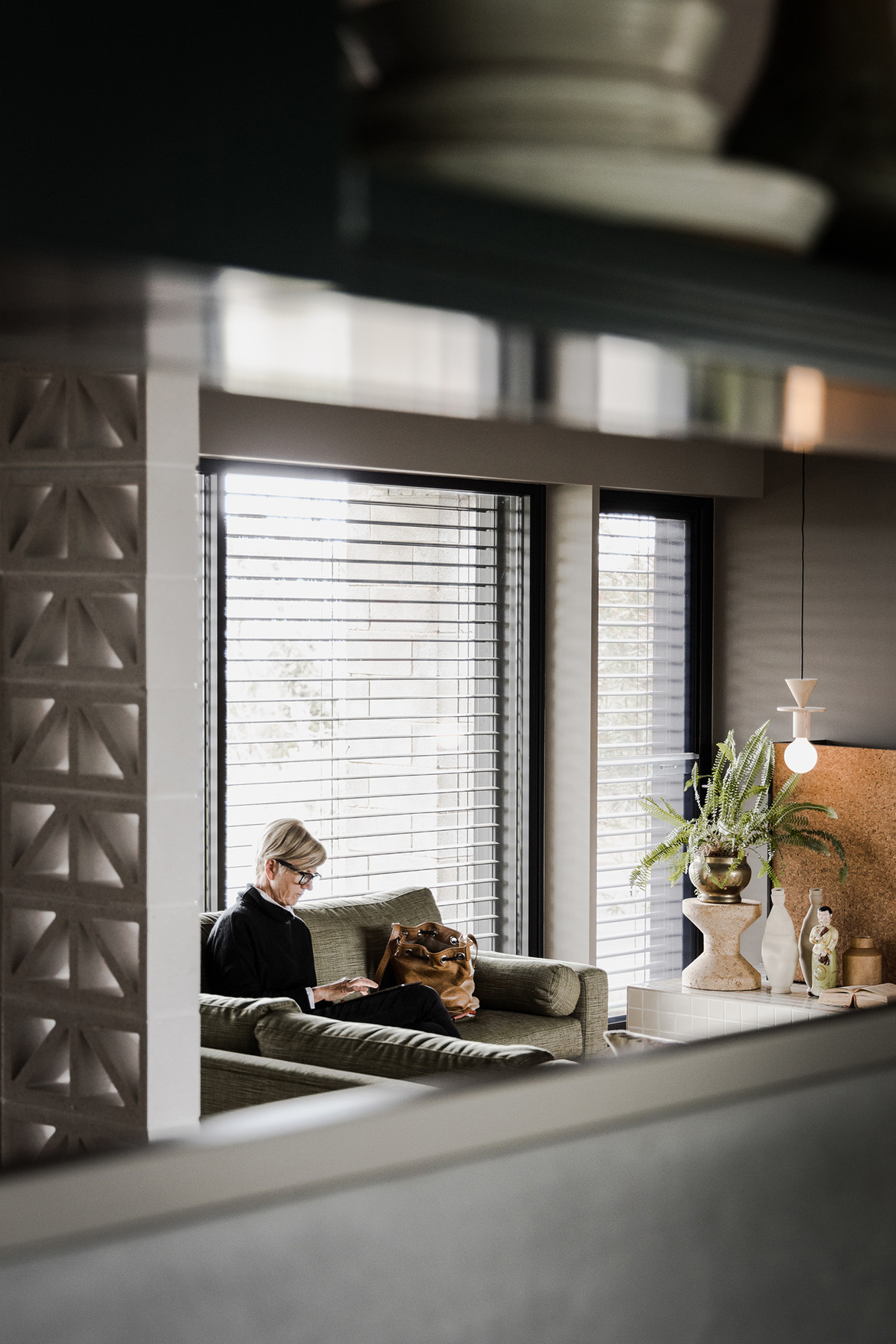 The exterior and its re-sculpting allowed for a clearer definition of form, with the newly defined openings enacting a large part of that reinvigoration. Deep portals and reveals both play with and alleviate unwanted solar gains, channelling focussed views and sightlines, while also articulating the façade.
Existing nods to modernism were then further explored and emphasised internally as well as externally, opening up the home and infusing an inherent connectivity. Inserted joinery becomes furniture, subtly signally at function, and adding elements of curiosity with which to engage.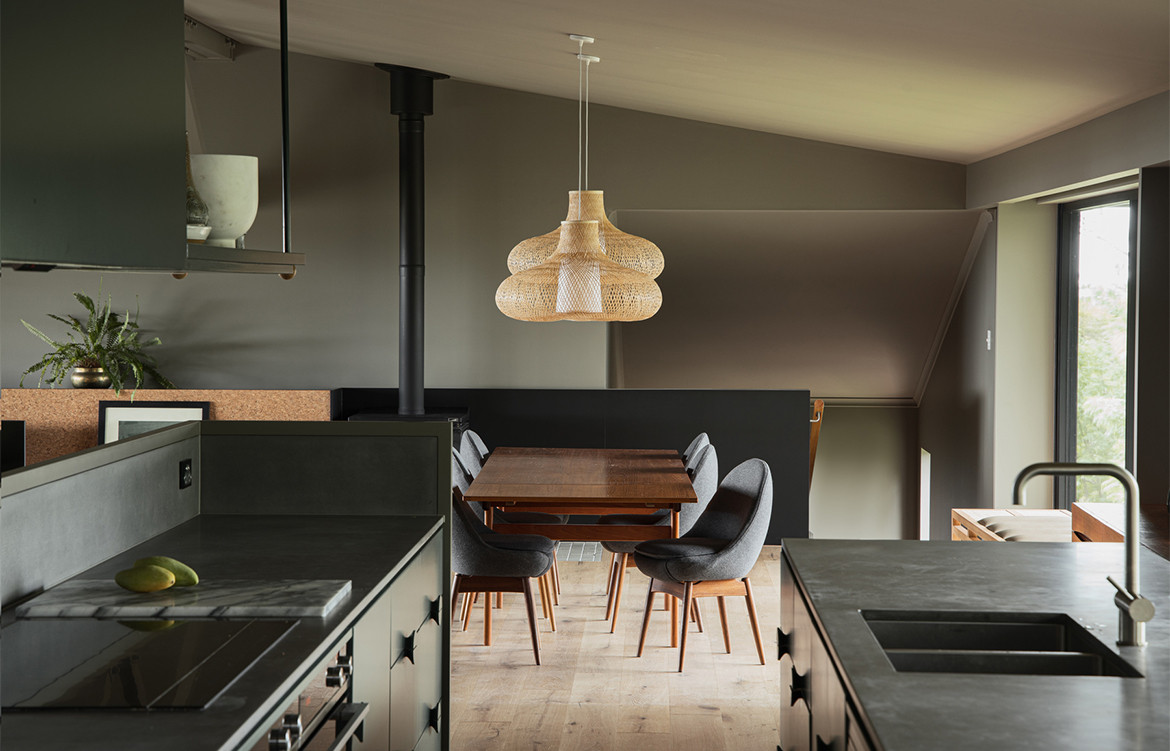 Through a considered weaving of elements, Skye Residence brings both the personality of its owners and the unfilled potential of the existing home into due light, seeing Williams Burton Leopardi craft their own specific and intuitive response to the unique site.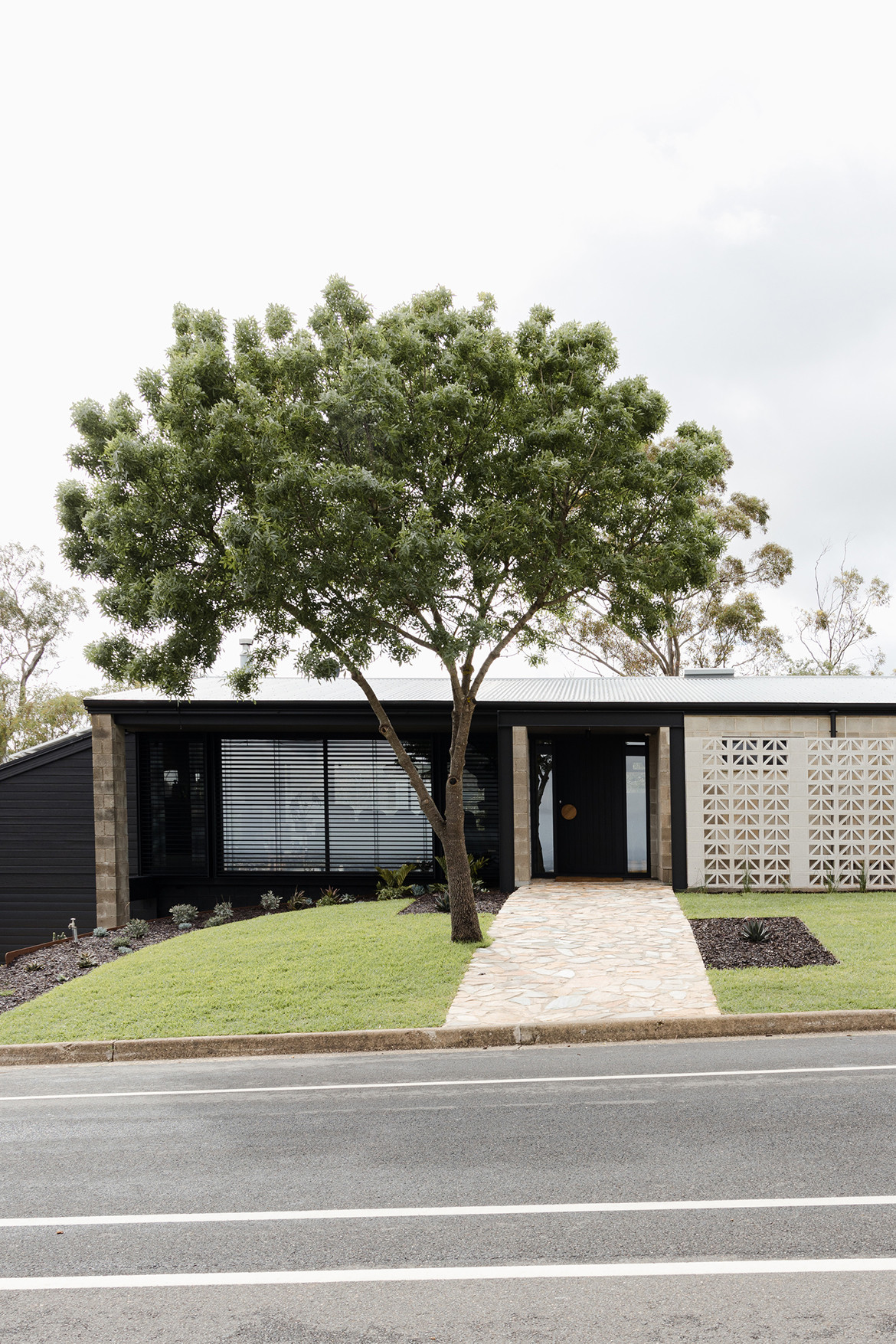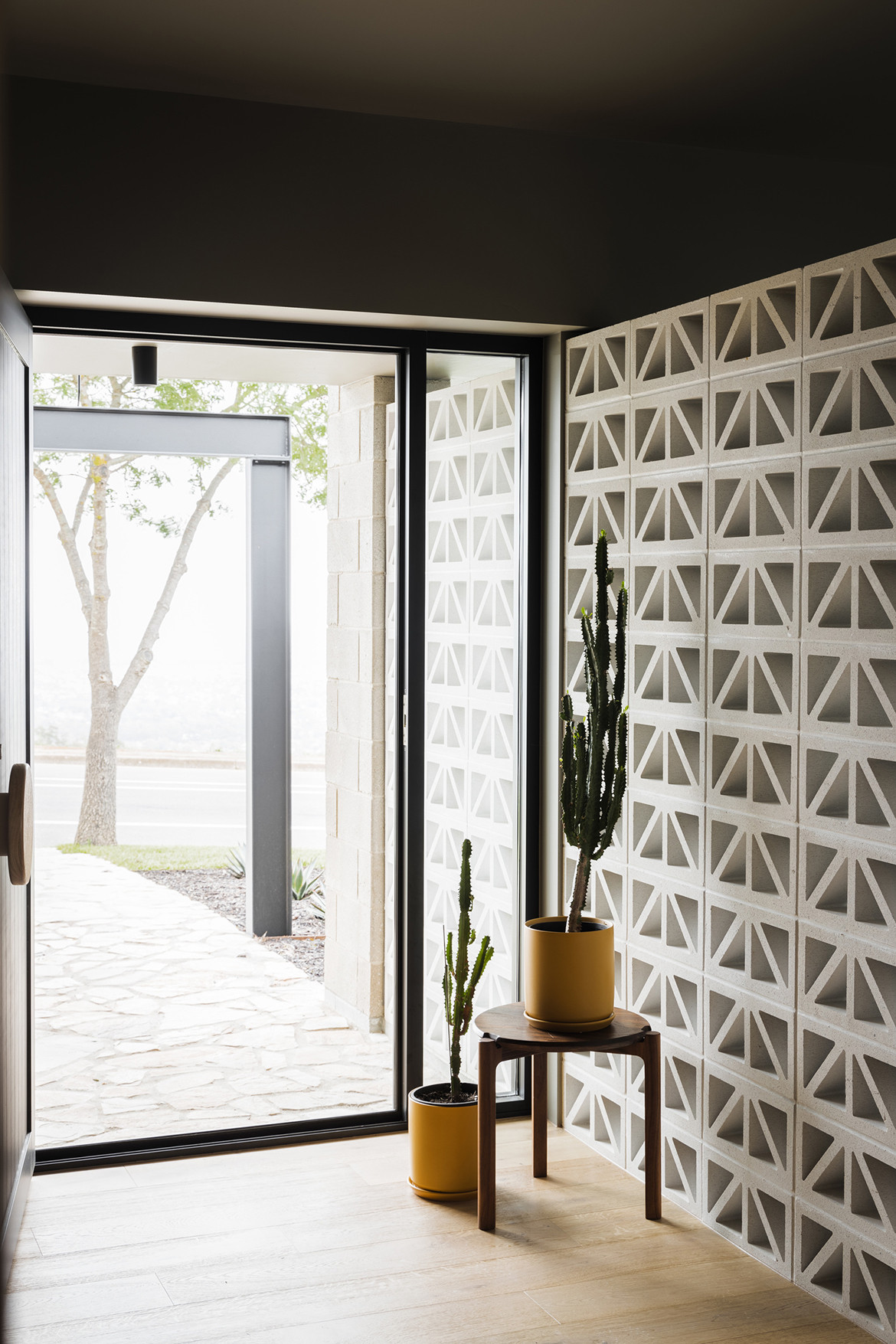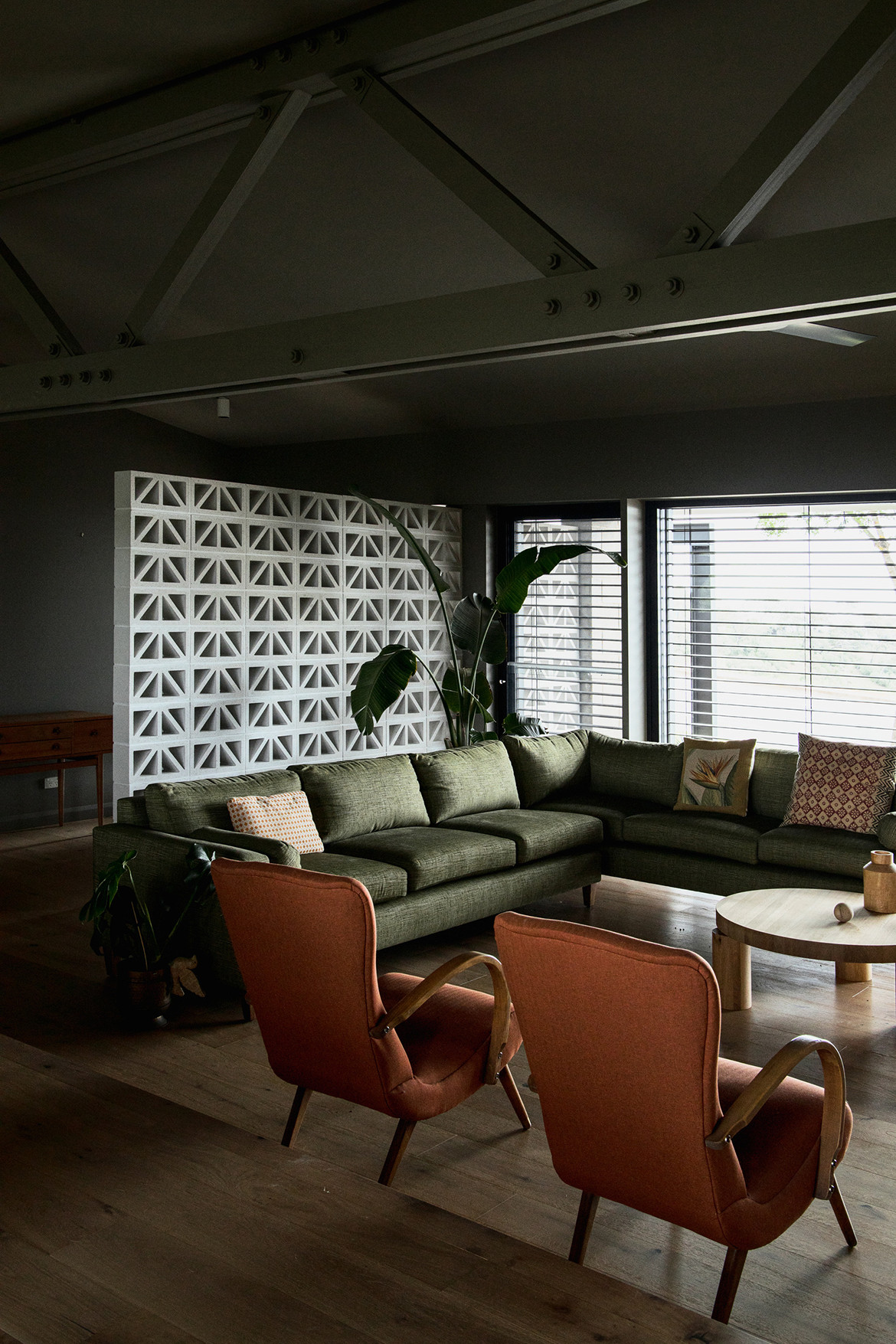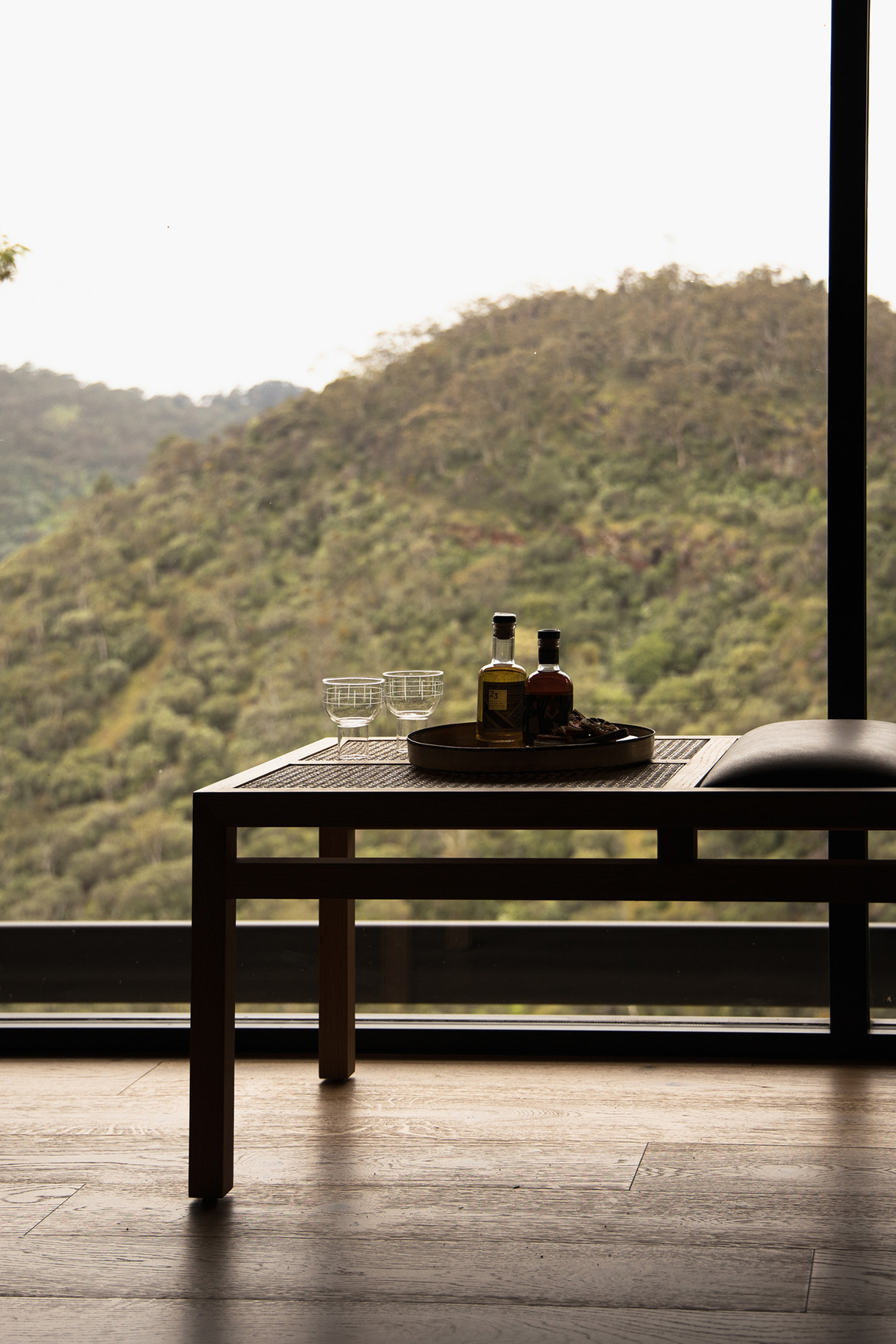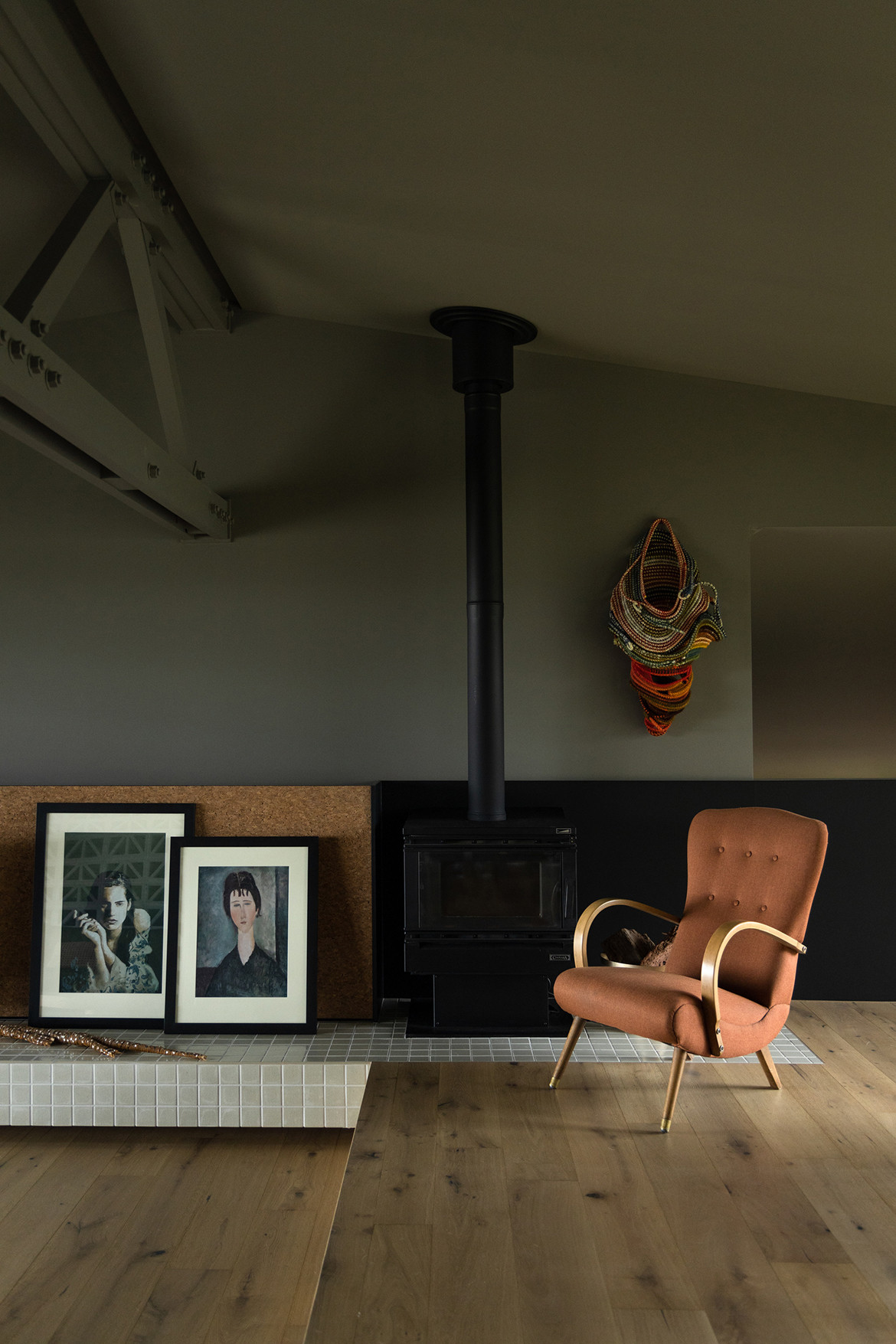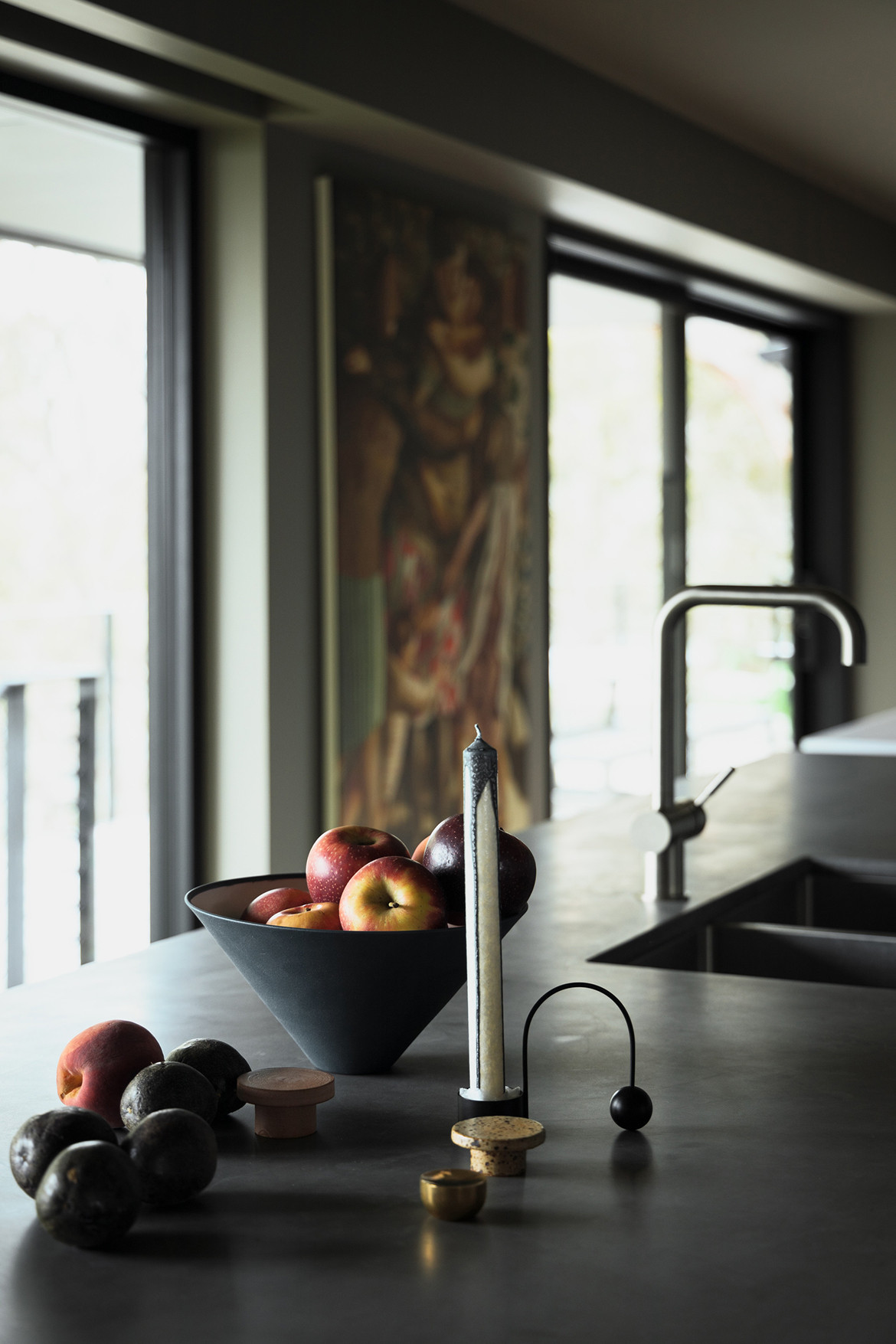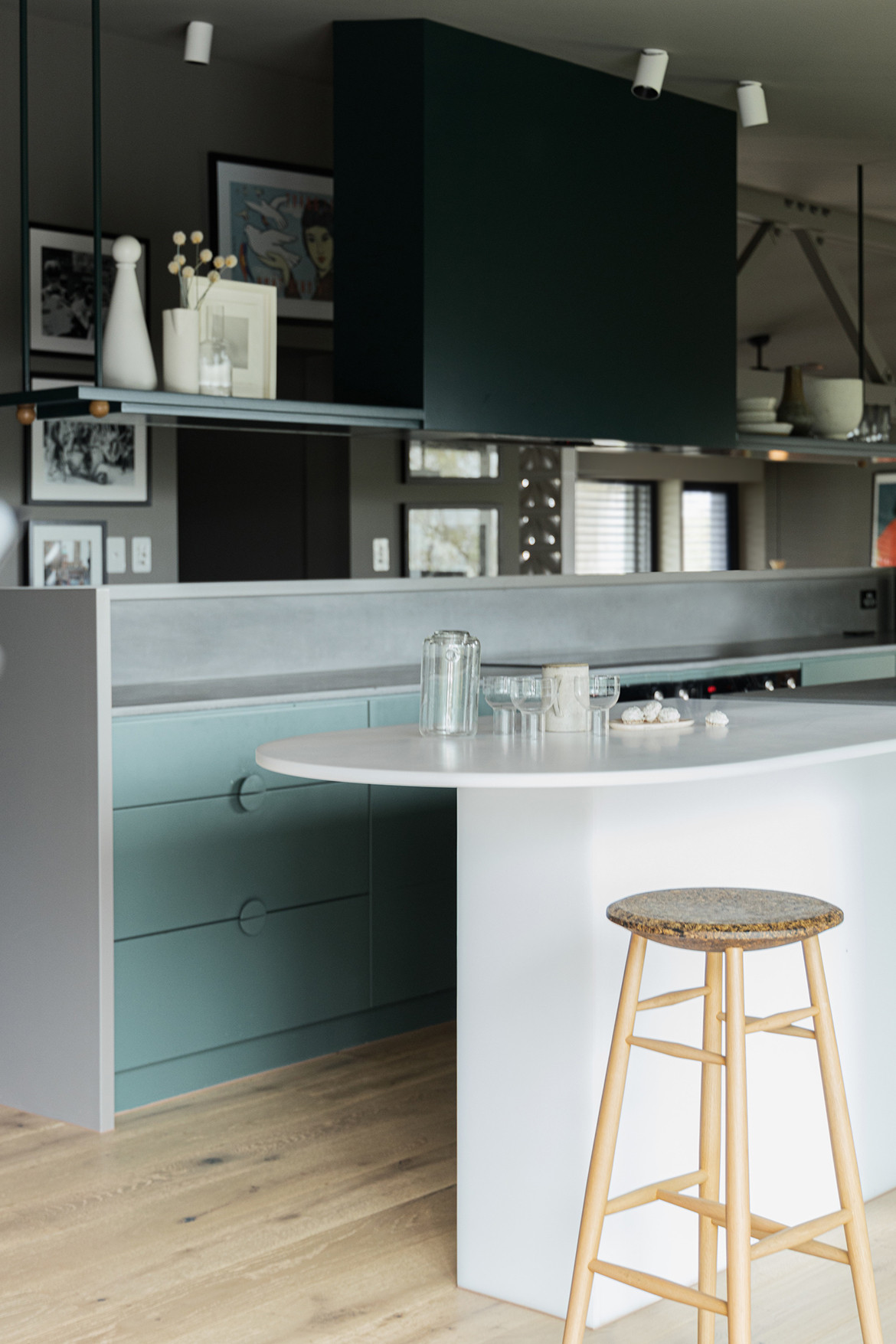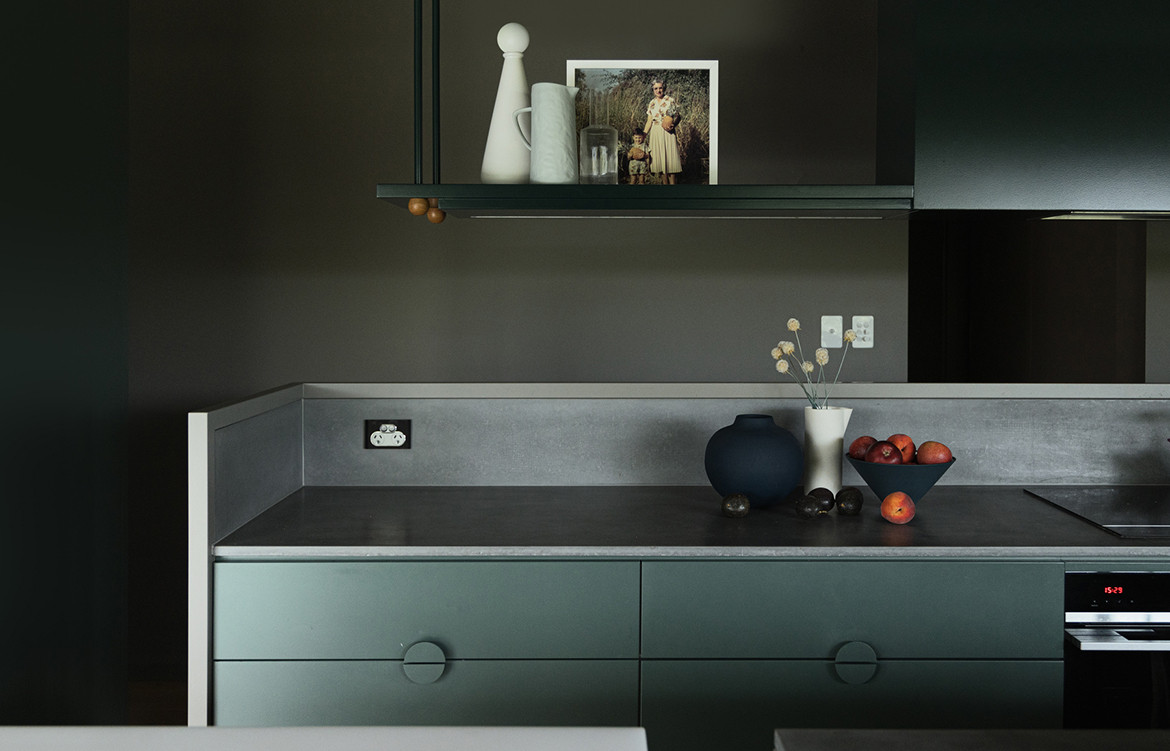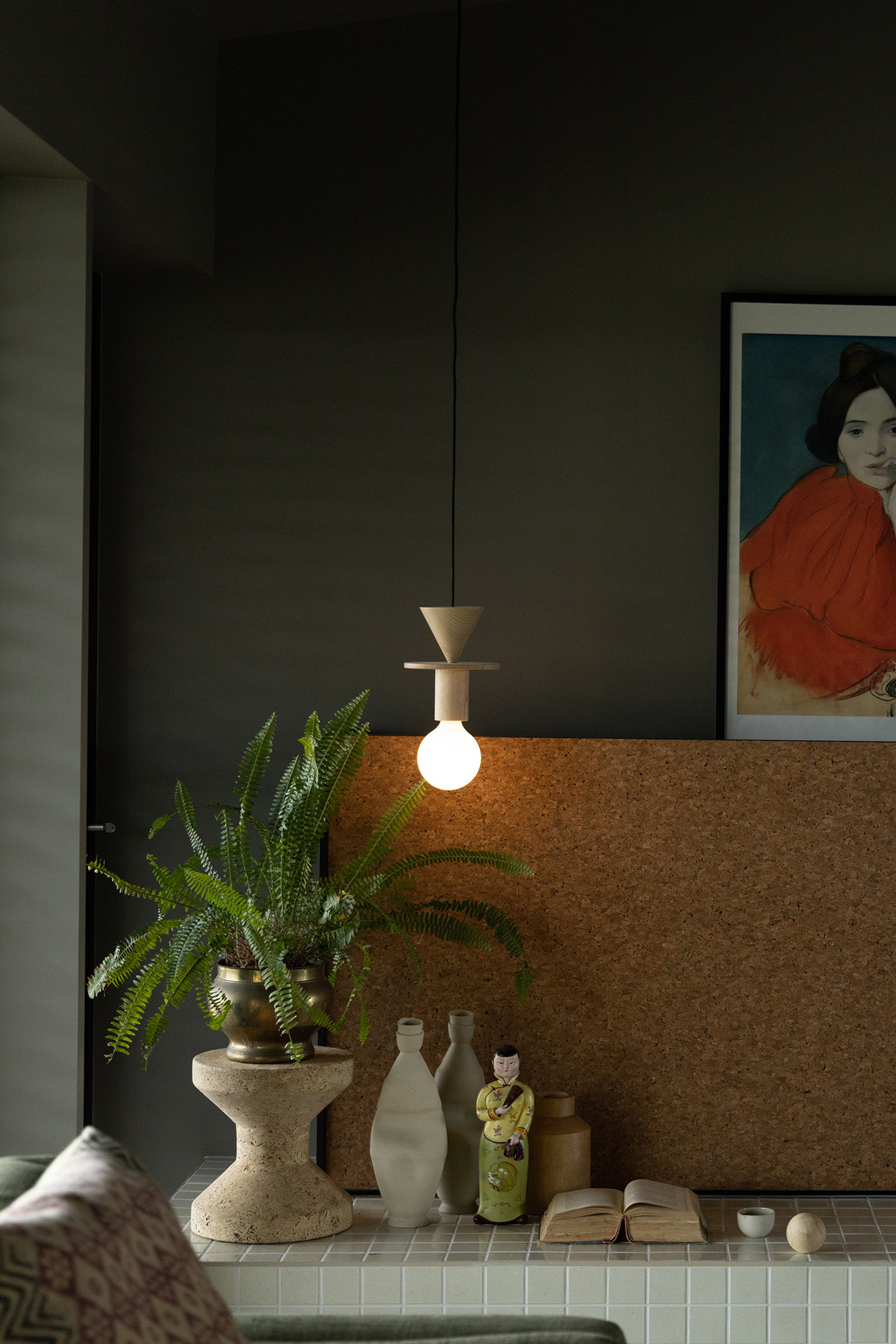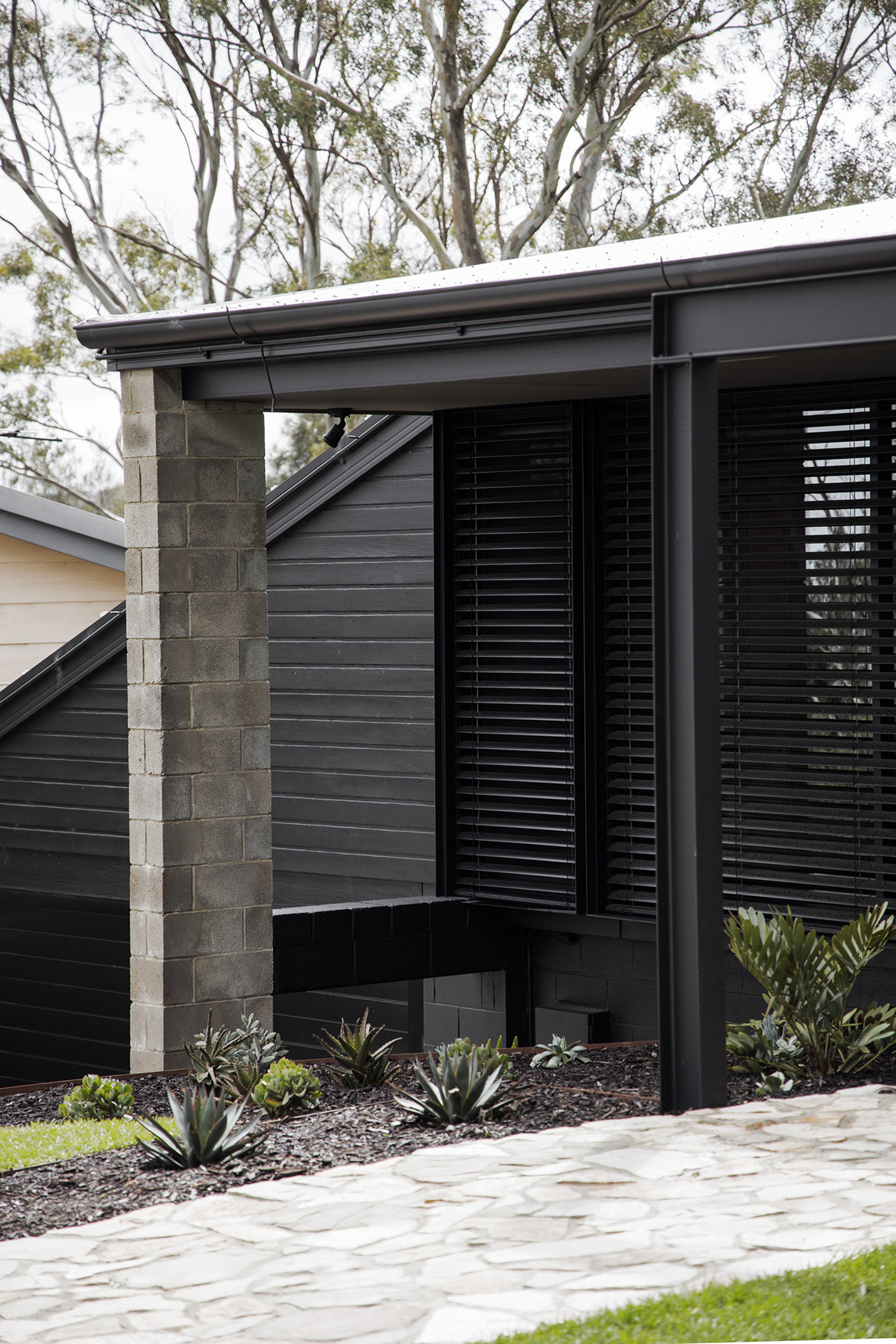 Project Details
Architecture and interiors – Williams Burton Leopardi
Build – Wetherward Construction
Landscape – Lee Gray Landscape Design
Photography – Caroline Cameron
We think you'd enjoy this story about a renovation in Sydney by Plus Minus Design
Tags: Adelaide Hills, breeze block, heritage, mid-century, Modernist, Williams Burton Leopardi
---