In a densely populated New Delhi neighbourhood, Stacked House presents a new paradigm for compact living. Situated on a west-facing site with no set backs and enclosed by buildings on three sides, the residence has been positioned on a spatial footprint of just 200 square metres. However, through the design, city living is enhanced with style and every practical requirement.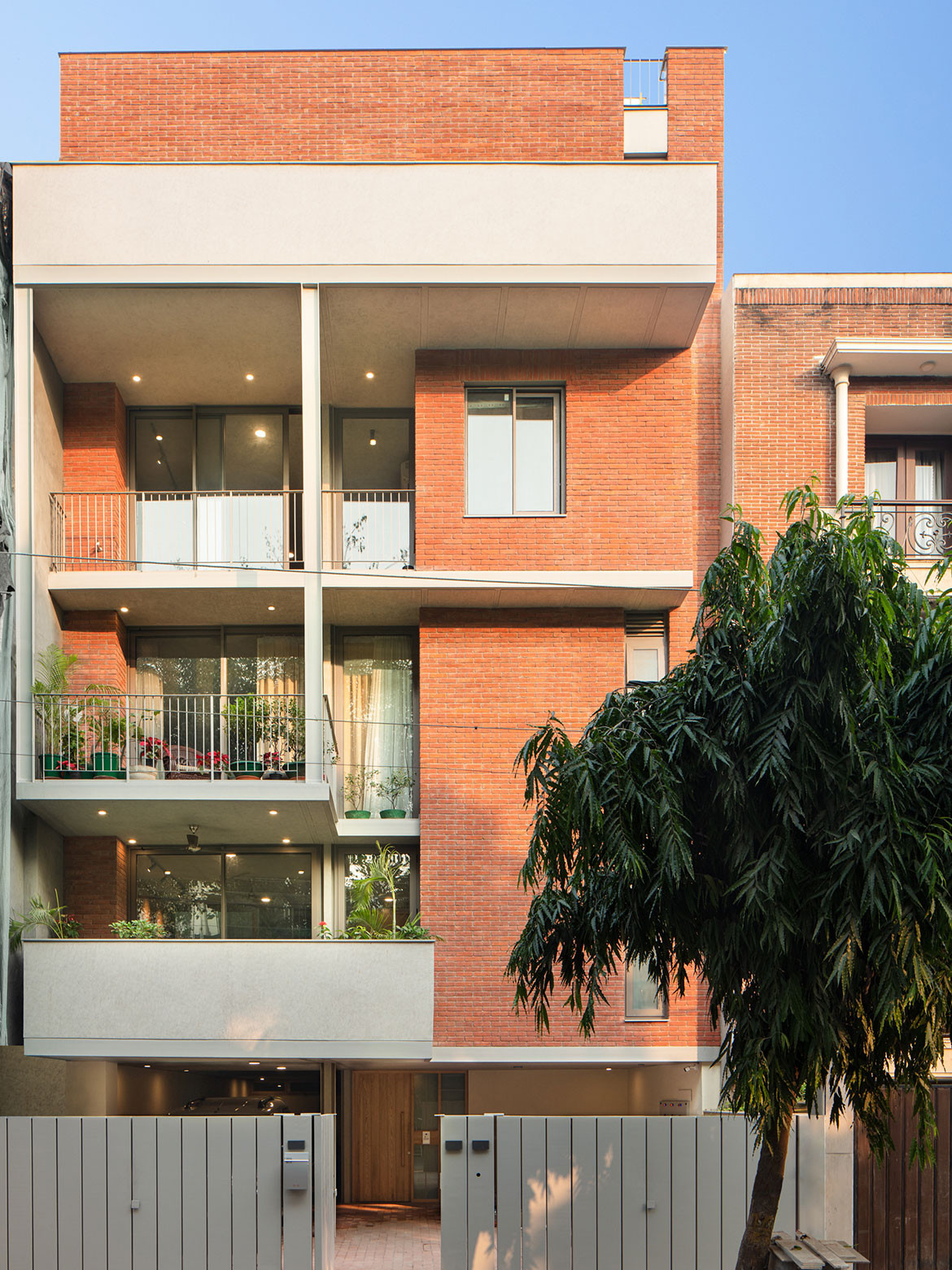 Designed by Studio Lotus, Stacked House is the latest project from the multi-disciplinary practice that was established in 2002 in New Delhi, India by Ambrish Arora, Ankur Choksi and Sidhartha Talwar. The practice is acknowledged throughout the country as a thought leader, with a particular focus on architecture and spatial design, and has completed a multitude of commissions that span the genre of residential, institutional, cultural, hospitality and hotel sectors.
Stacked House comprises of two interconnected duplex apartments linked by a central atrium. As a vertical, four-story home the challenge was to provide enough light and ventilation within the compound. This was achieved by creating a central courtyard and void and a 'ventilation chimney' that draws hot air up and out above the roofline.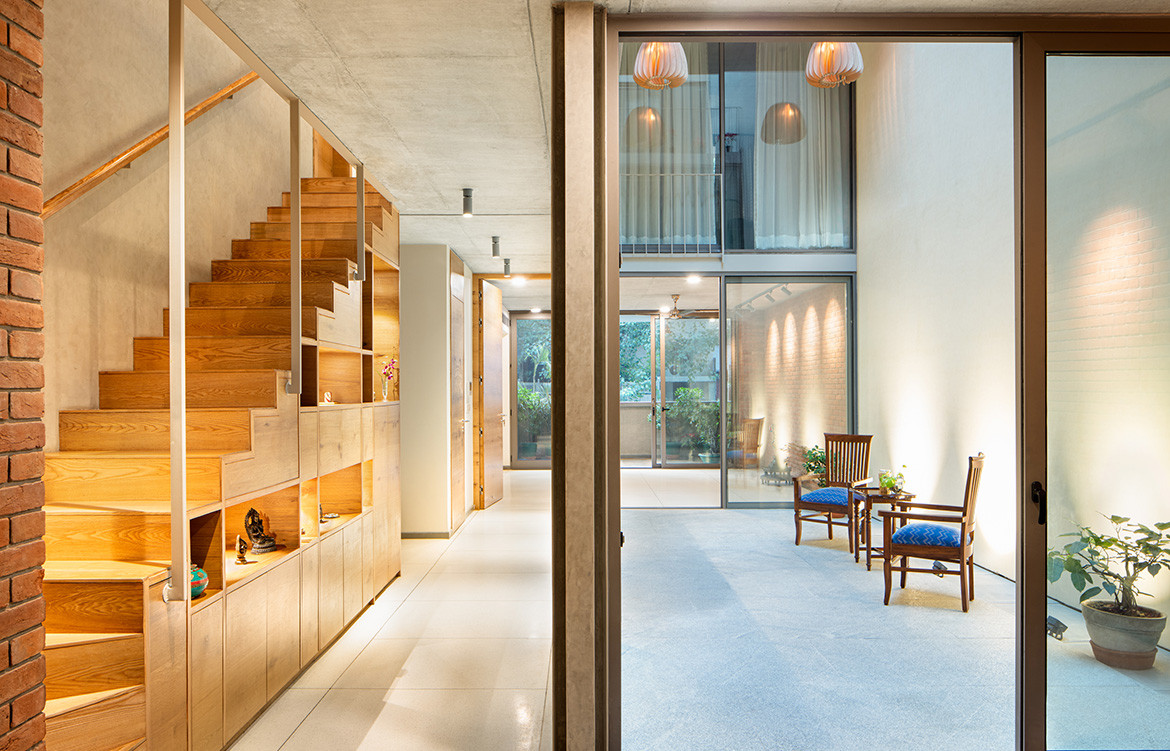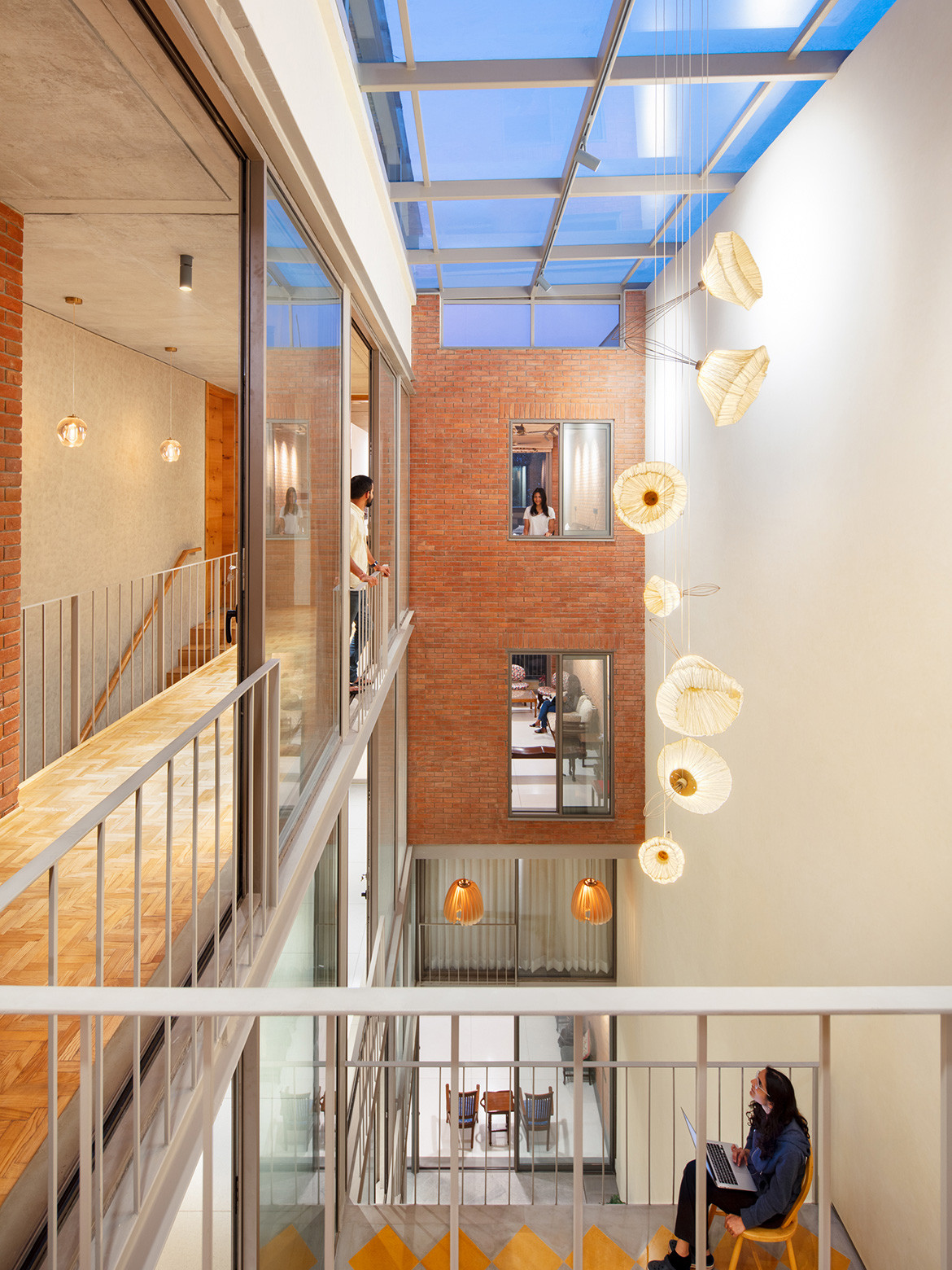 There is also a triple height, light coloured wall at the side of the courtyard that acts as a reflector of south light into the home and multiple small verandahs that extend outside life and provide more intimate places to gather. With plentiful natural light throughout, temperatures are also moderated and, in a city where 90 degrees Fahrenheit and over are the norm for more than half the year, life in Stacked House is enhanced.
A particular feature of the design is the staggered placement of the buildings around the central void that also helps with ventilation. This creates interest but also establishes a journey through the two duplexes that is unique.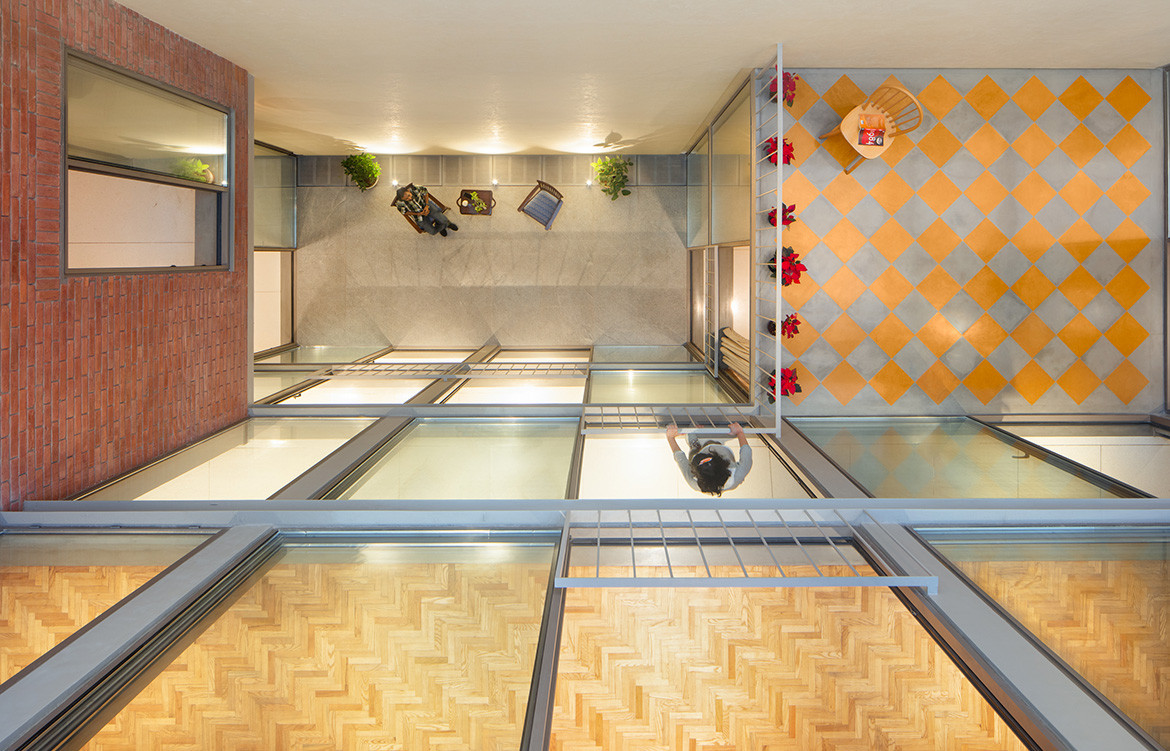 The materials complement the design and inform the interior colour palette with red brick used on the exterior and interior, timber as a feature, sliding glazed doors, white plastered walls, white terrazzo flooring and exposed metal work. Furnishings are contemporary and appropriate and pendant lighting has been used to great effect within the internal void.
The architecture and the interior combine to realise a new design for inner city residential developments in Indian cities and 'row' houses such as this. Stacked House incorporates traditional building patterns but through an innovative interpretation and the integration of modern technology, it becomes an exemplar of its type.
Studio Lotus
studiolotus.in
Photography by Studio Noughts & Crosses LLP | Andre J Fanthome
We think you might also like Soul Garden by Spacefiction Studio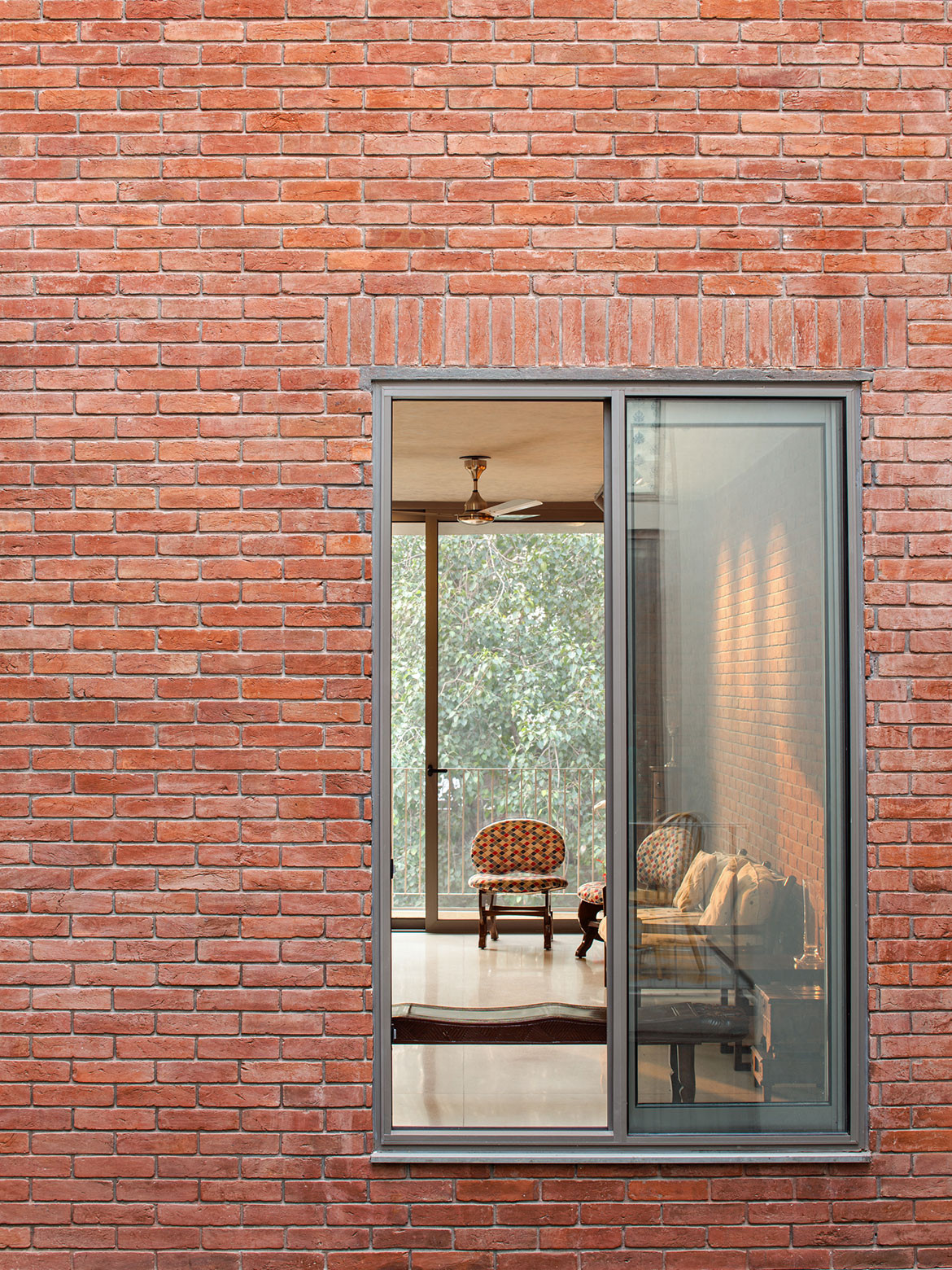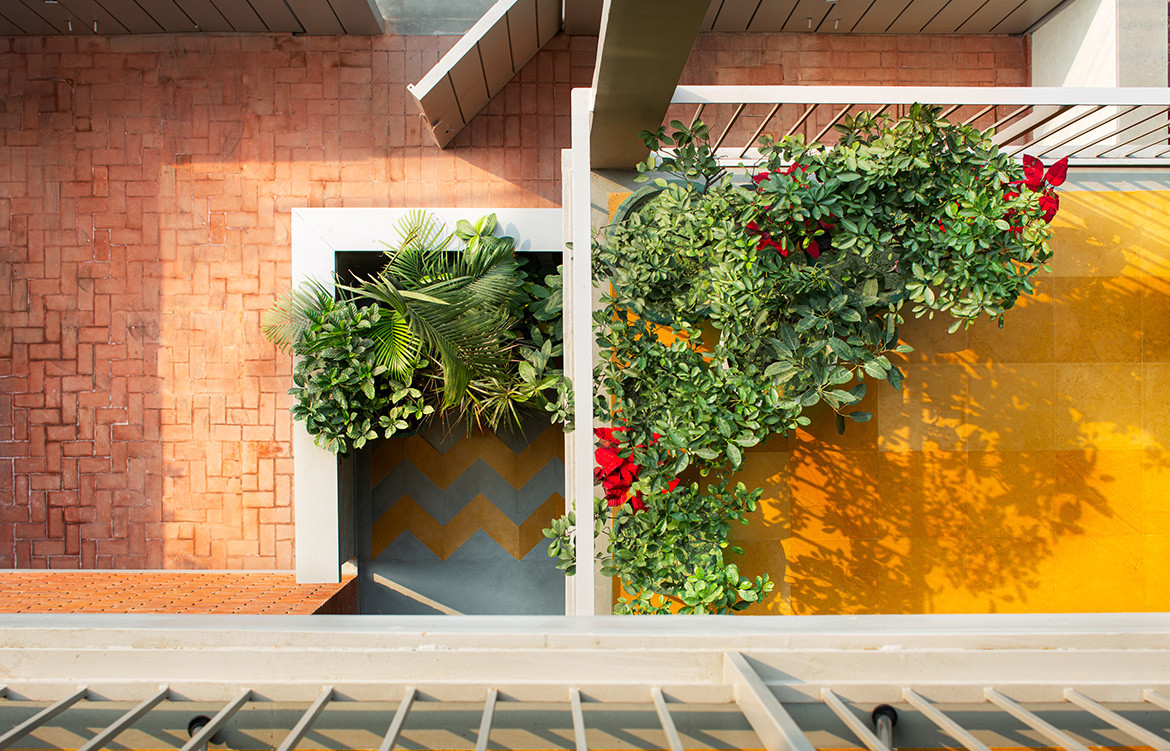 Tags: brick houses, Compact design, compact living, high density living, Indian Architecture, Studio Lotus
---