Some say that an action, even at a small scale, has a possibility to have a ripple effect that can affect a greater change. With no such lofty expectations but with a challenge to disrupt the design mindset of one city – Ho Chi Minh City in Vietnam – where greenery comprises only 0.25 per cent of its rapidly changing urban landscape, Stepping Park House by the local firm VTN Architects (Vo Trong Nghia Architects) presents a response to a larger topic of environmental impact and usage of renewable resources in a dense metropolitan context. A part of a series of residential projects titled "House for Trees", aimed to provide comprehensive low-tech residential solutions for sustainable development in tropical countries, Stepping Park House serves as a viable new approach to urban living in Ho Chi Minh City, providing a contrasting model to aggressive urbanisation strategies that have been dominating Vietnam's urban development policies in the recent years.
Envisioned as a living extension of its surroundings, as a continuation of a park on its northern edge, Stepping Park House brings the lush external greenery into its internal spaces, creating a blurred condition between the outside and the inside, allowing the park to seemingly extend into the residence. Incorporation of greenery and passive environmental strategies works seamlessly and hand-in-hand with programmatic considerations to merge aesthetics, functionality and sustainability effortlessly within the dwelling. Via a strategic cut in the building's volume, the house gently steps back on each level to create a large central void connecting different common spaces for family members to gather, while introducing vegetation to the very heart of the building's infrastructure.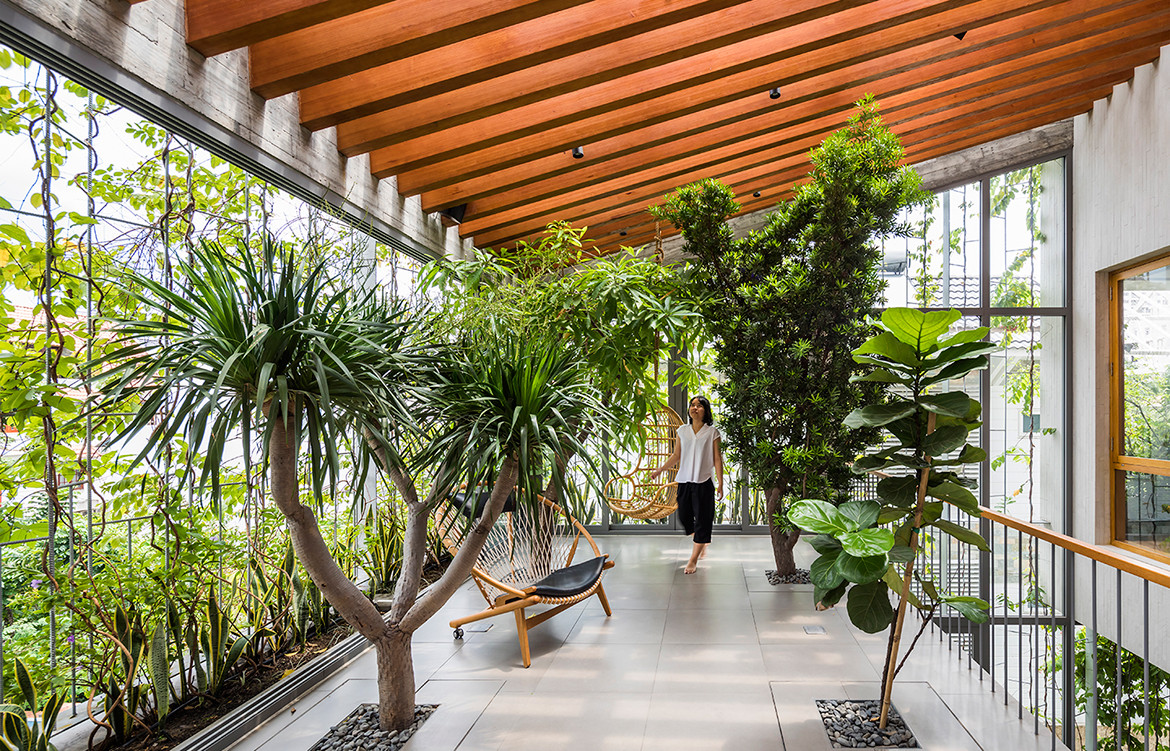 "Greenery is seen as the most important material in the house," said VTN Architects. "Various local species were selected for different ways of greening: indoor plants, creepers, outdoor plants, according to different environmental conditions. This strategy seeks to preserve and enhance the regional biodiversity."
The inclusion of vegetation within the dwelling does not simply represent a landscape gesture but also functions as a passive energy system within the house. The ivy covering the façade of the house, together with layered glazed sliding doors diffuses the harsh sunlight and helps to filter out the air pollution, while indoor vegetation helps in reducing heat gain internally and cools the breeze from the outdoor spaces. The diagonal void penetrating the house also aids in bringing natural ventilation in, ensuring steady air movement through the spaces and minimising the use of air conditioning.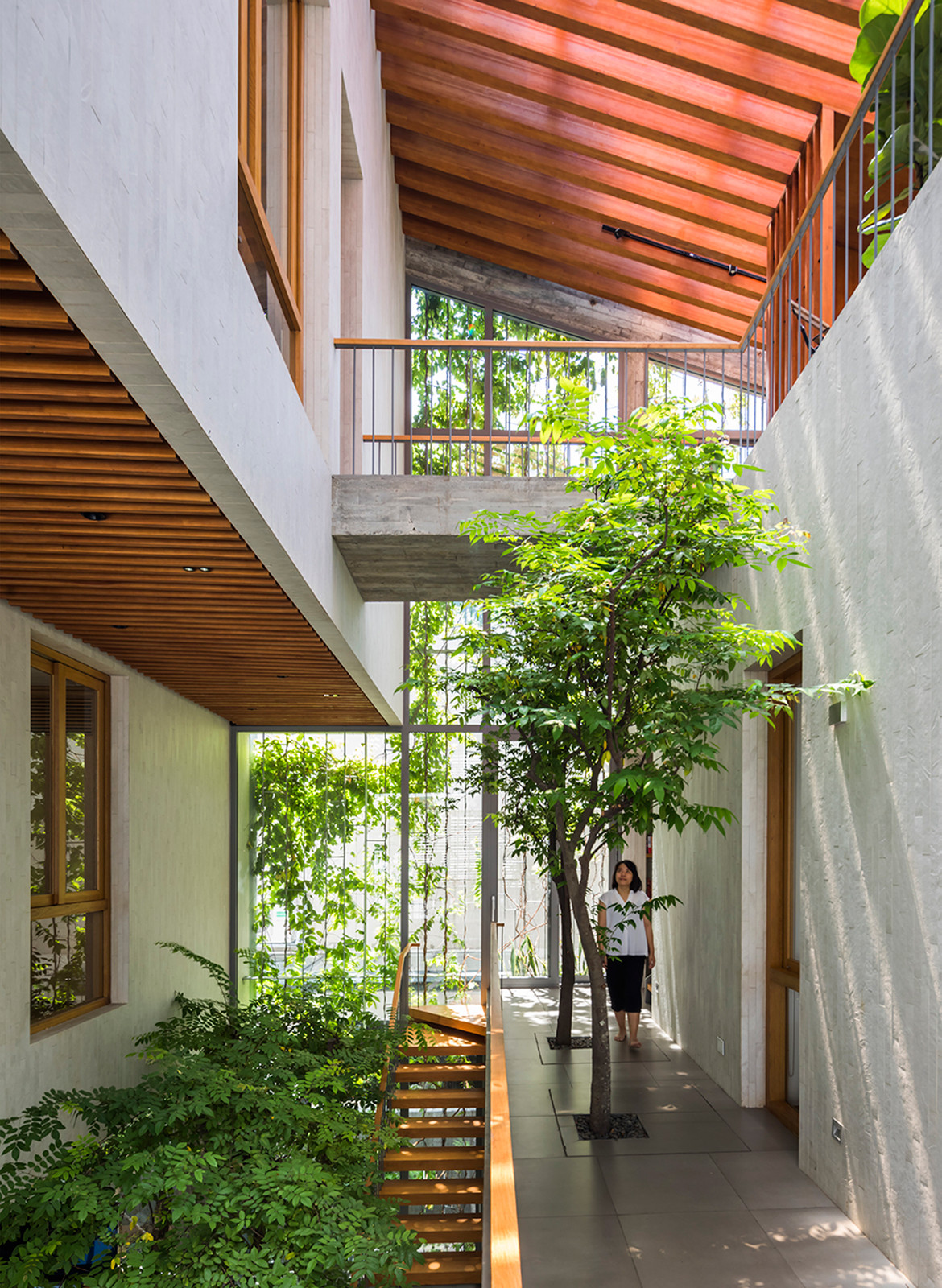 The latest instalment in the "House of Trees" series, Stepping Park House is a step in the right direction for urbanisation-driven Ho Chi Minh City. With this residence ,VTN Architects hopes to begin the transformation of the cityscape into a more sustainably-minded environment. "The lack of greenery generates many problems including increasing air pollution, inability to retain rainwater, insufficient amount of green space to cool the streets, and human inactivity overtime," says the studio. "Stepping Park House was our rare opportunity to create a sustainable response next to a green space in the city and we wanted to take full advantage of that."
VTN Architects
votrongnghia.com
Photography by Hiroyuki Oki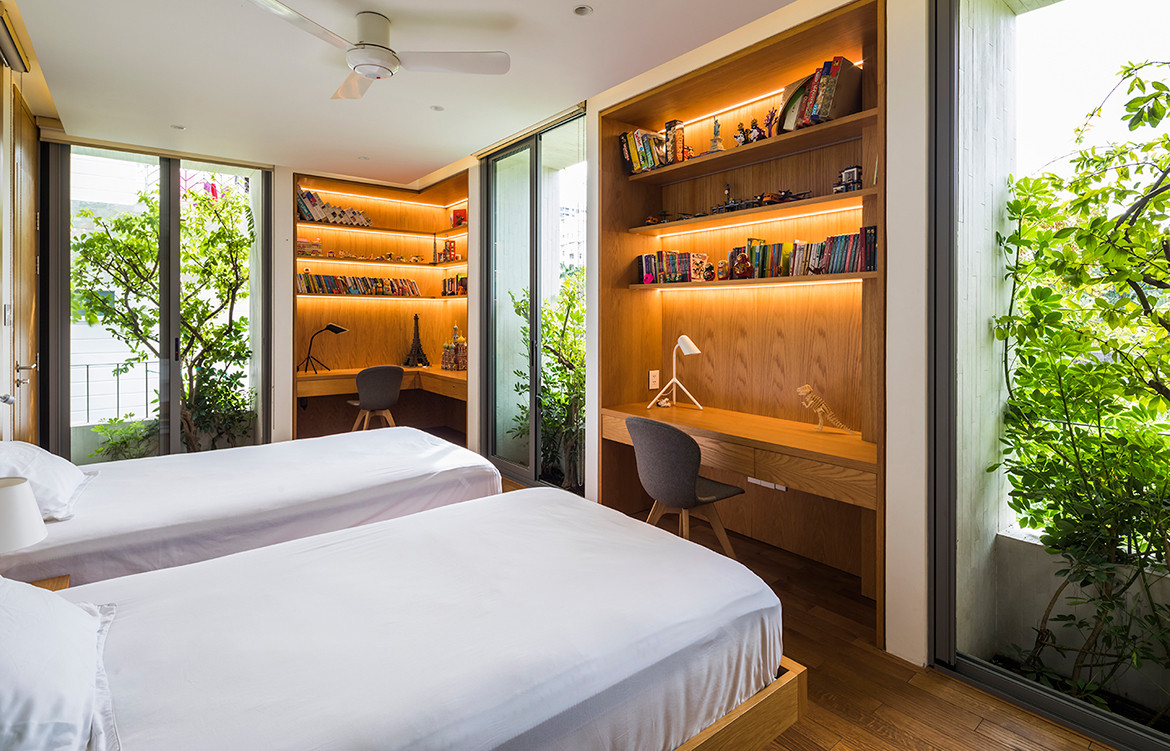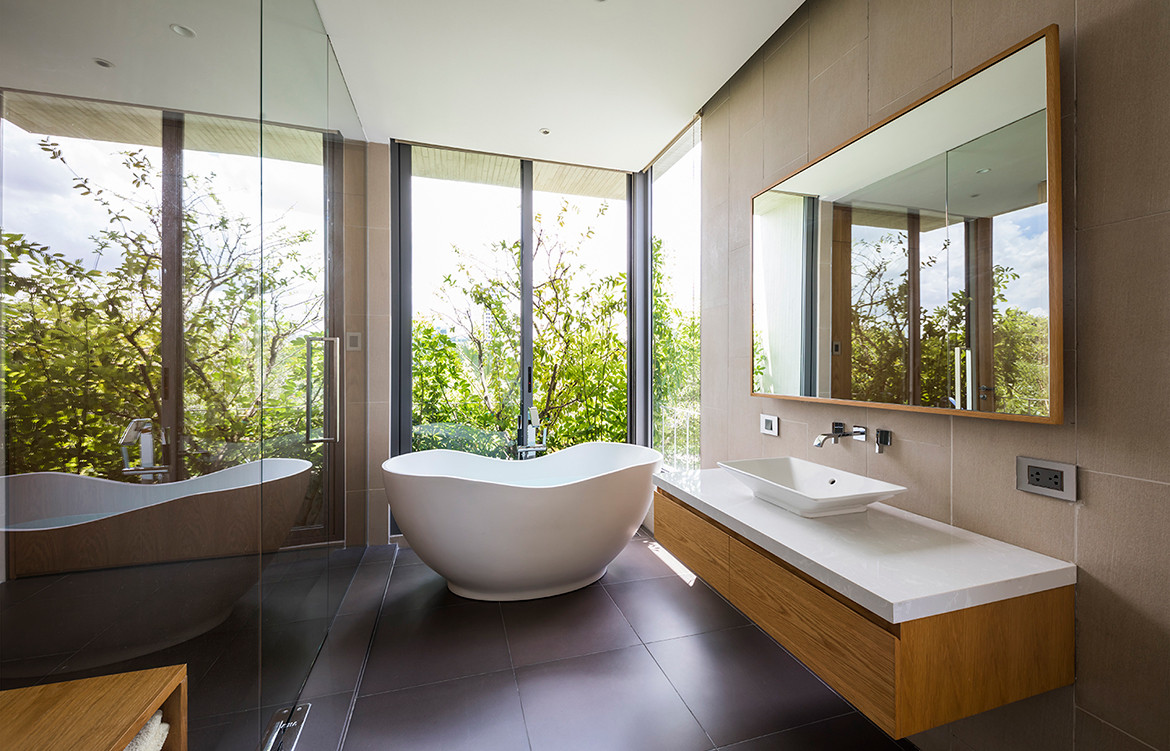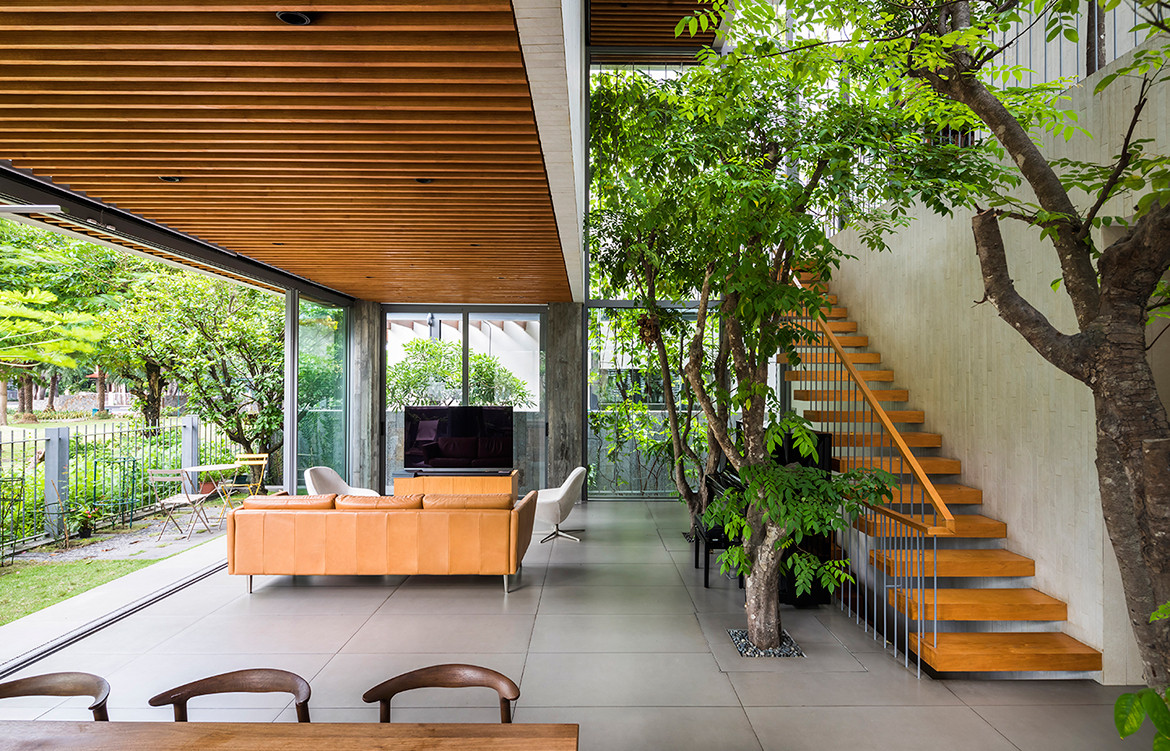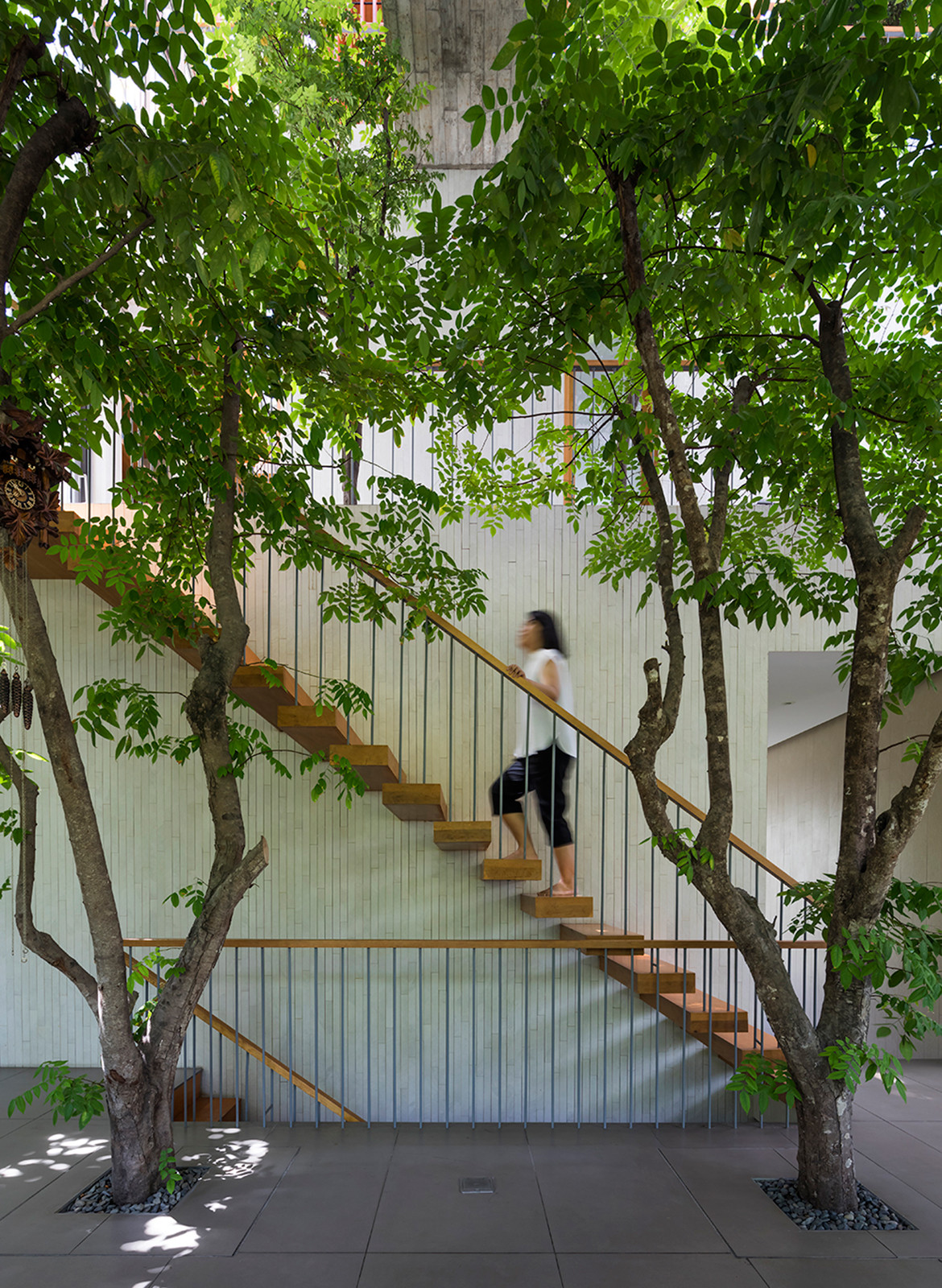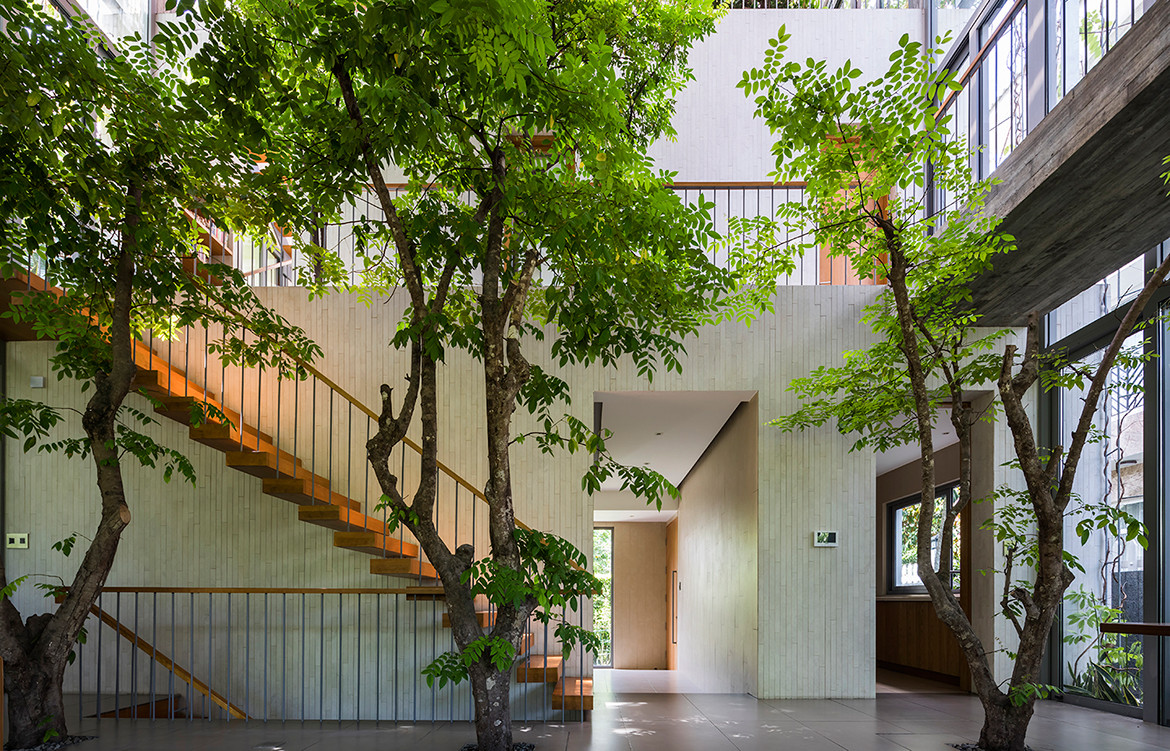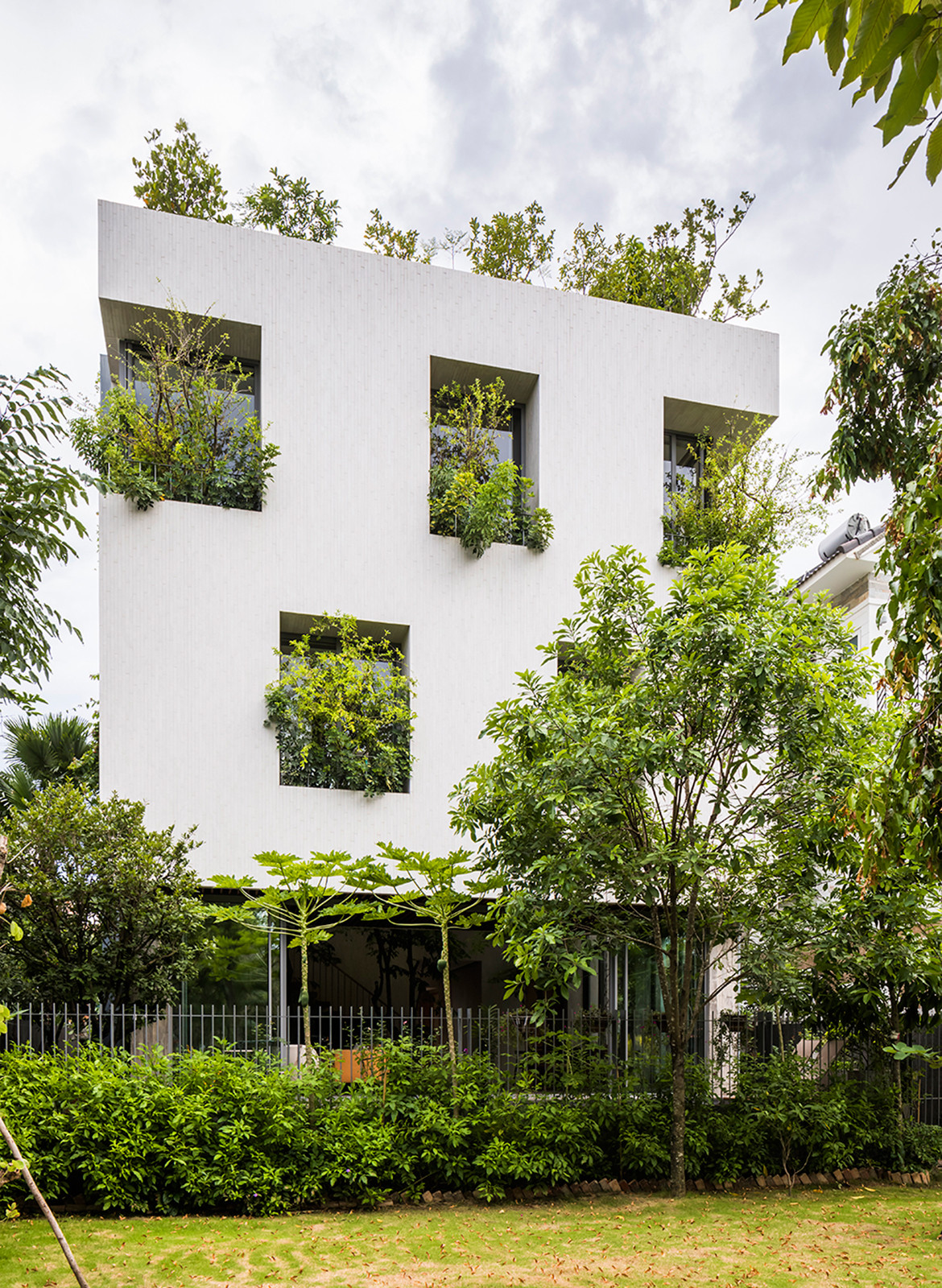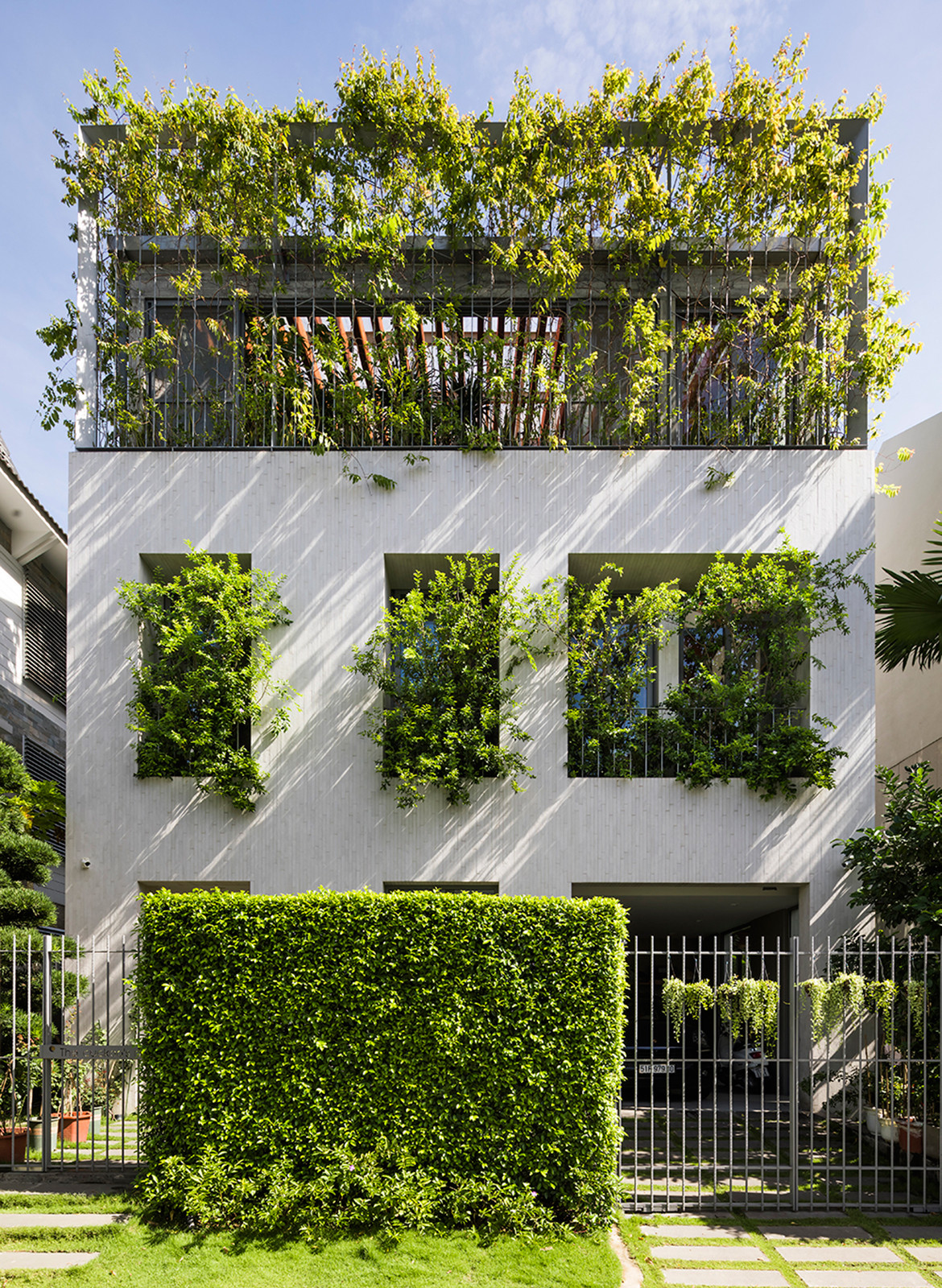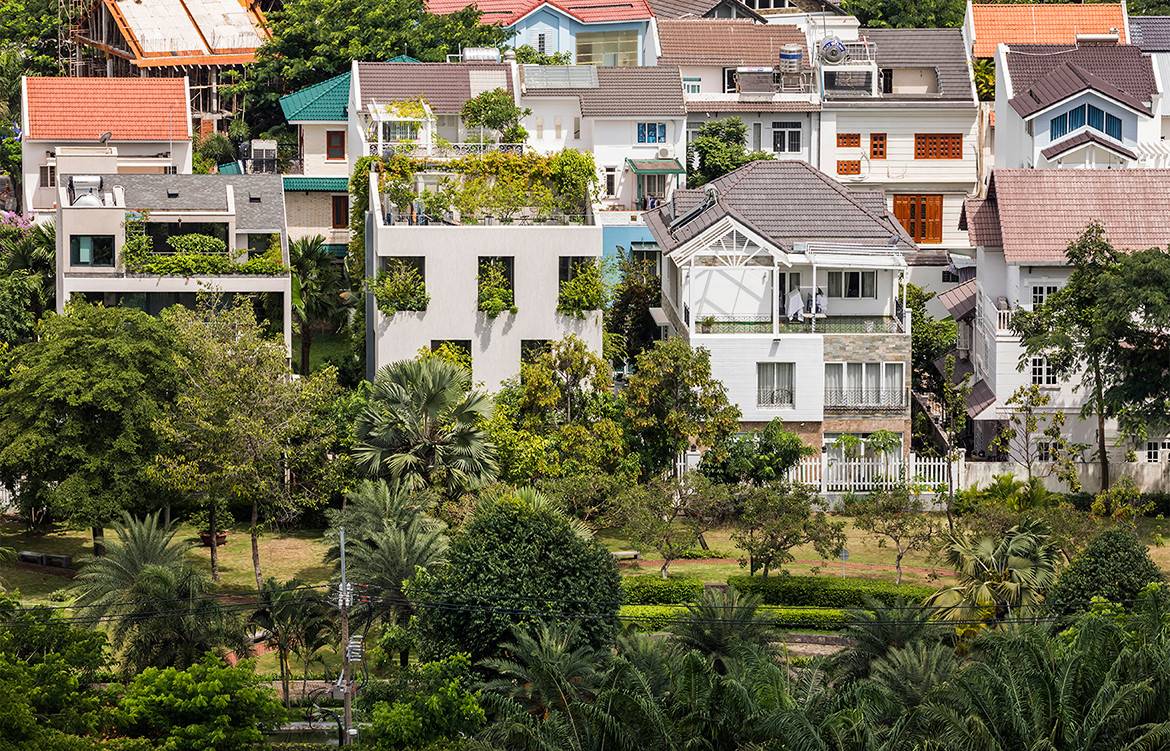 We think you might also like Four Leaves House by KIAS
Tags: environmental strategies, Hiroyuki Oki, Ho Chi Minh City, indoor vegetation, Olha Romaniuk, Passive Design, Residential Architecture, Stepping Park House, urban development, urbanisation strategies, vietnam, Vo Trong Nghia Architects
---