Located in Brunswick, rich with architectural features from the Edwardian era, the Stewart Street residence recently received a new kitchen system – one that references modernist Australia. Earthy tones, complemented with black sculptural elements subtly contrast with the abundance of natural light that showers into the space.
Designed by Cantilever Interiors in collaboration with Stavrias Architecture for George Stavrias, his wife and two kids, the project involved the renovation and extension of an existing residence with a heritage overlay. George notes that his grandfather was a cabinetmaker, which has influenced his appreciation of a well-designed kitchen. With a primary focus on a natural material palette with spotted gum highlights and a transformation of the kitchen, the residents also wanted to repurpose and reuse timber from the demolished portion of the house.
The K2 Kitchen System by Cantilever Interiors, chosen for its adaptability, encompasses a stone benchtop, veneer and two pack cabinetry fronts with various handle options.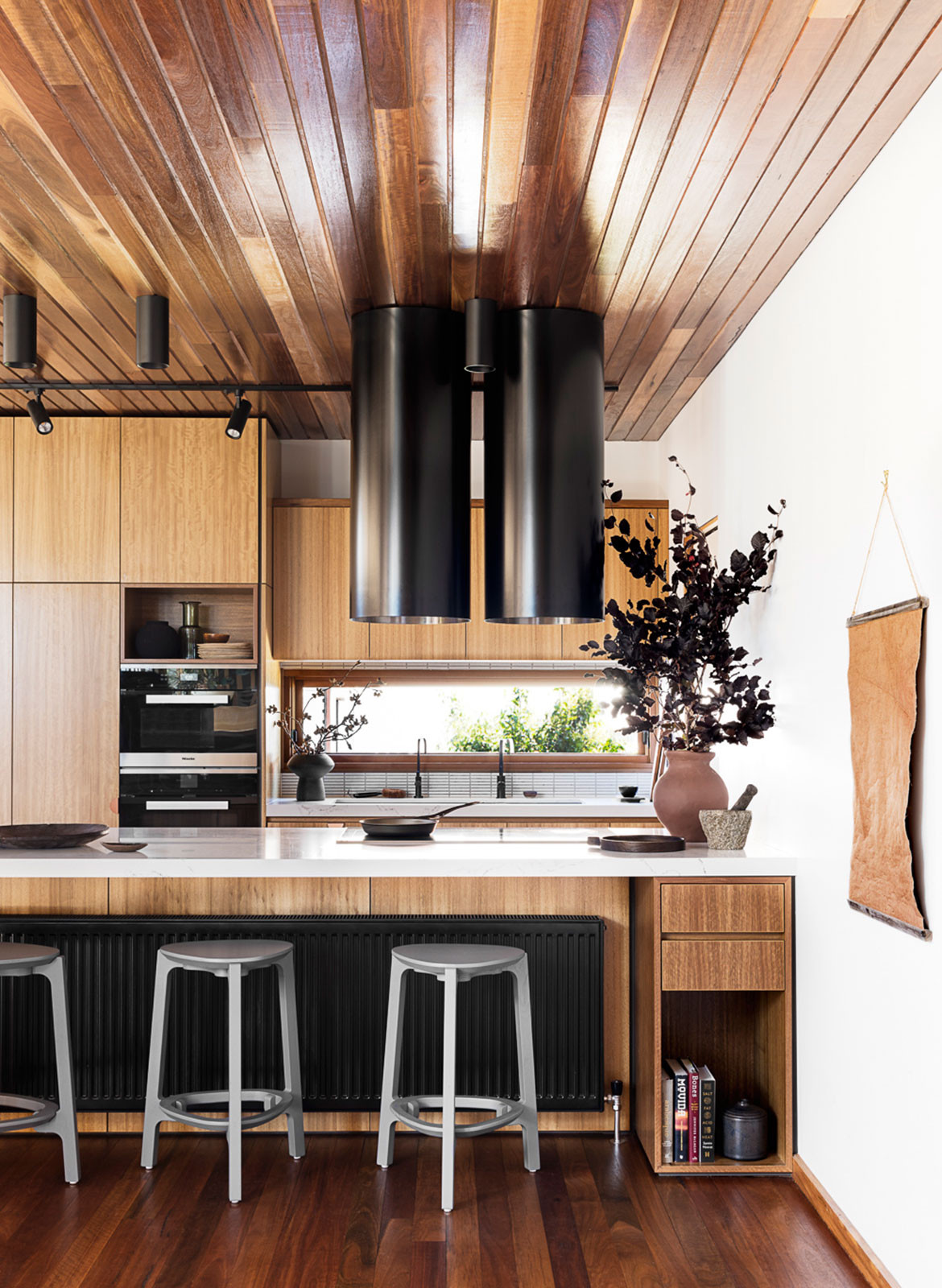 Habitus recently spoke to Travis Dean, co-founder of Cantilever Interiors about the advantages of including the K2 Kitchen System in this renovation.
What was the brief for the Stewart Street residence?
The client came in with an overall schema of timbers and natural tones, including a benchtop from Caesarstone. They were happy to leave the resolving of details with Cantilever and take on suggestions, which led to the use of Blackbutt veneer cabinetry.
George notes that his grandfather was a cabinetmaker, which has influenced his appreciation of a well-designed kitchen.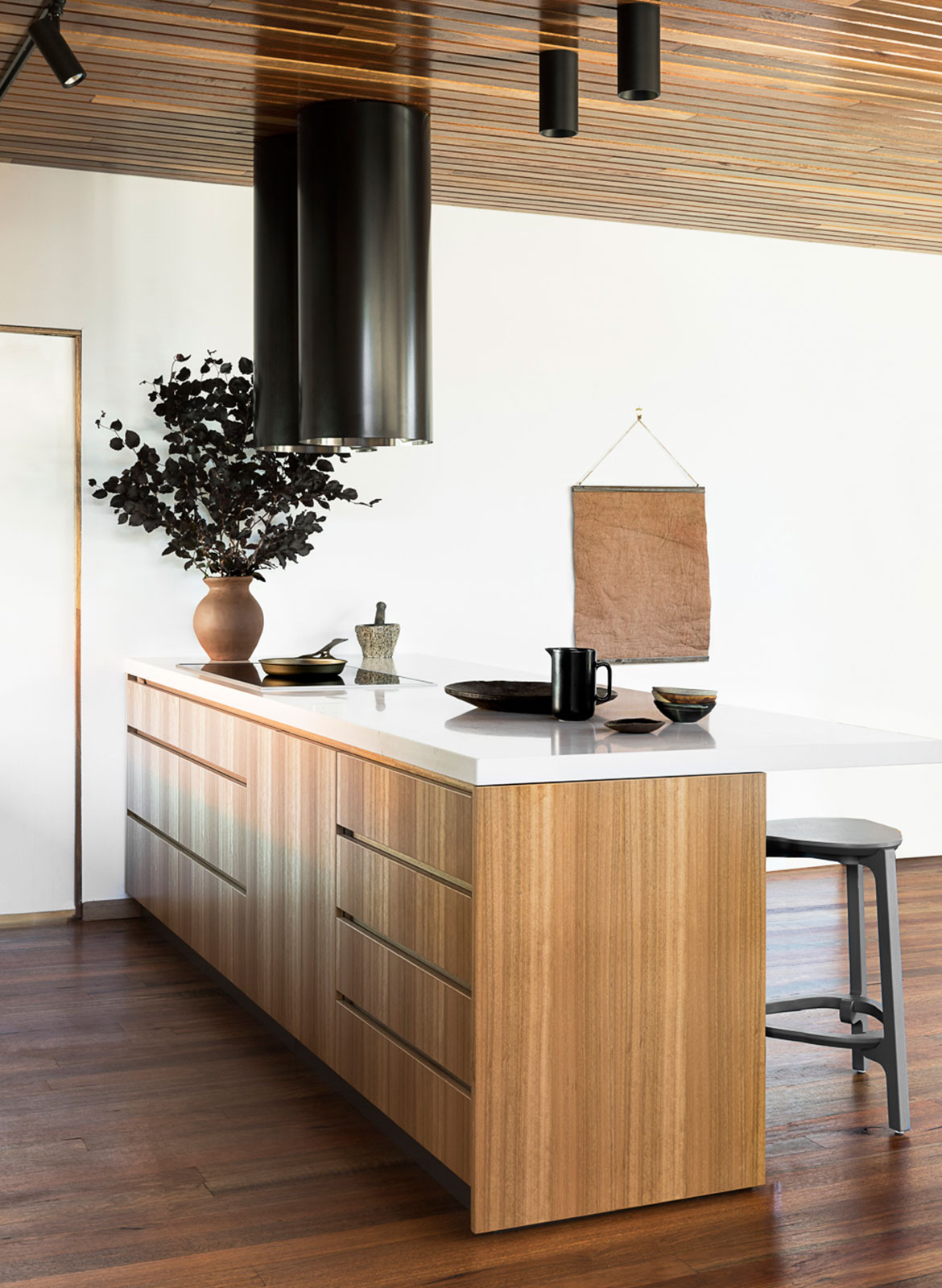 How did the K2 Kitchen System from Cantilever Interiors fit in with an Edwardian home aesthetic?
The extension has been sympathetically designed to 'stand-alone' and differentiates the old and new with linking elements of timber between. A warm and inviting space, this project shows how textures and tones can be applied to the K2 Kitchen System. The kitchen system embodies the value they place on local and hand-made design.
What are some of the advantages of using the K2 Kitchen System?
The K2 System offers the most flexibility when it comes to developing a palette, making it a good fit for architectural projects where an overarching schema needs to be expressed throughout the joinery. Stavrias Architects specified the K2 Kitchen System for this project to meet the design layout and appliance selection with particular attention to K2's built-in palette flexibility.
Cantilever Interiors
cantileverinteriors.com
Stavrias Architecture
stavrias.com.au
Photography by Martina Gemmola
Styling by Ruth Weslby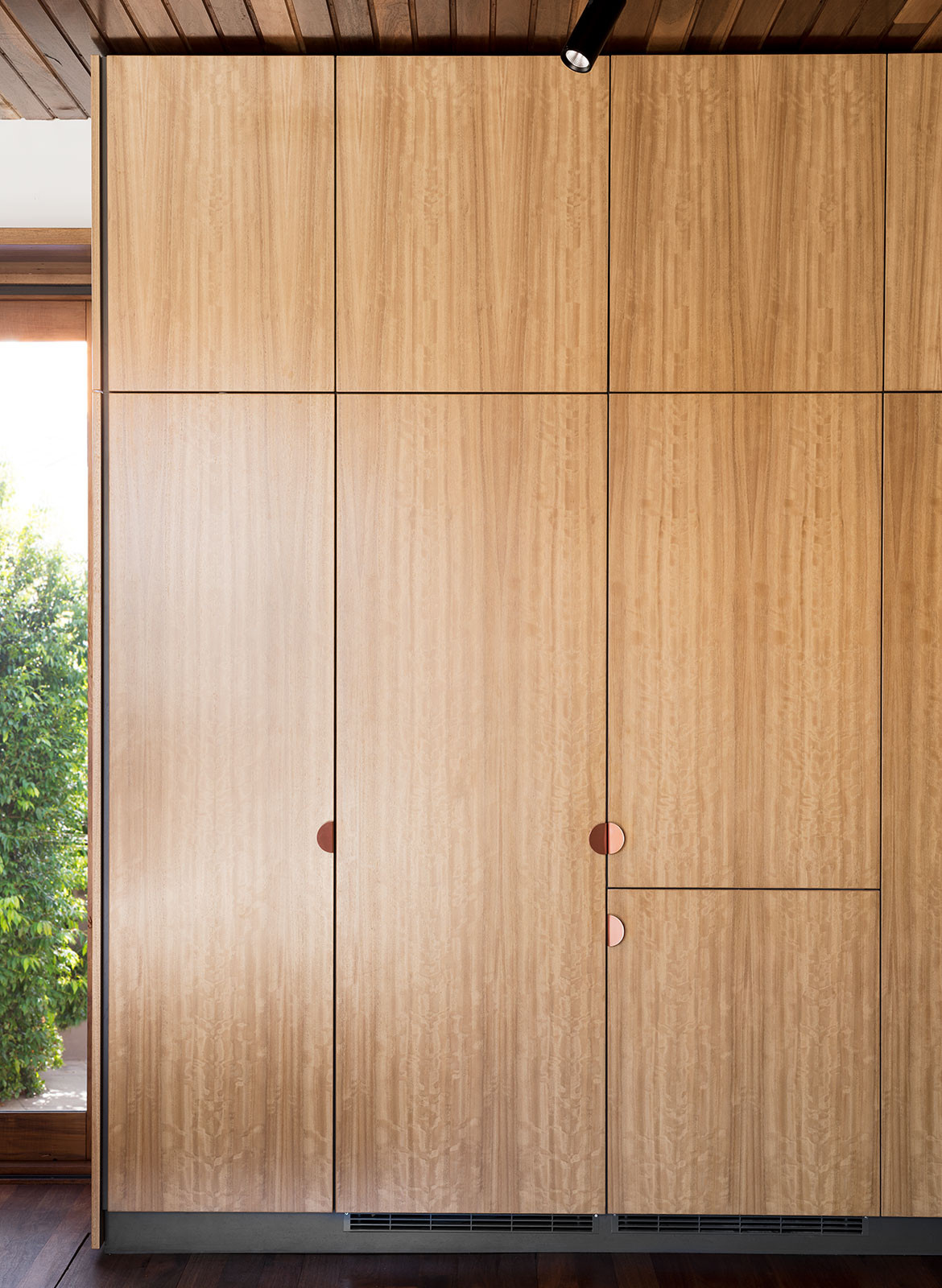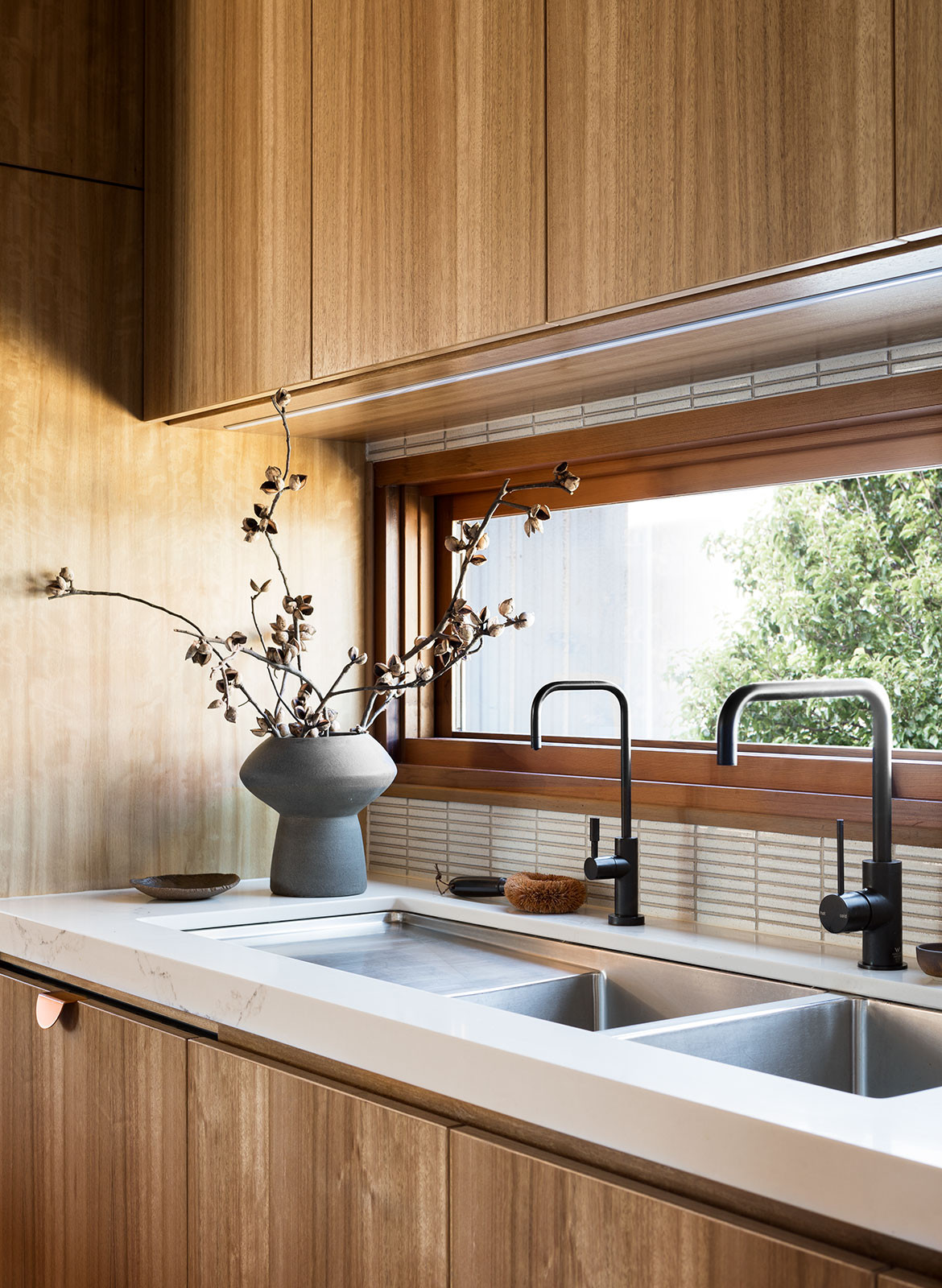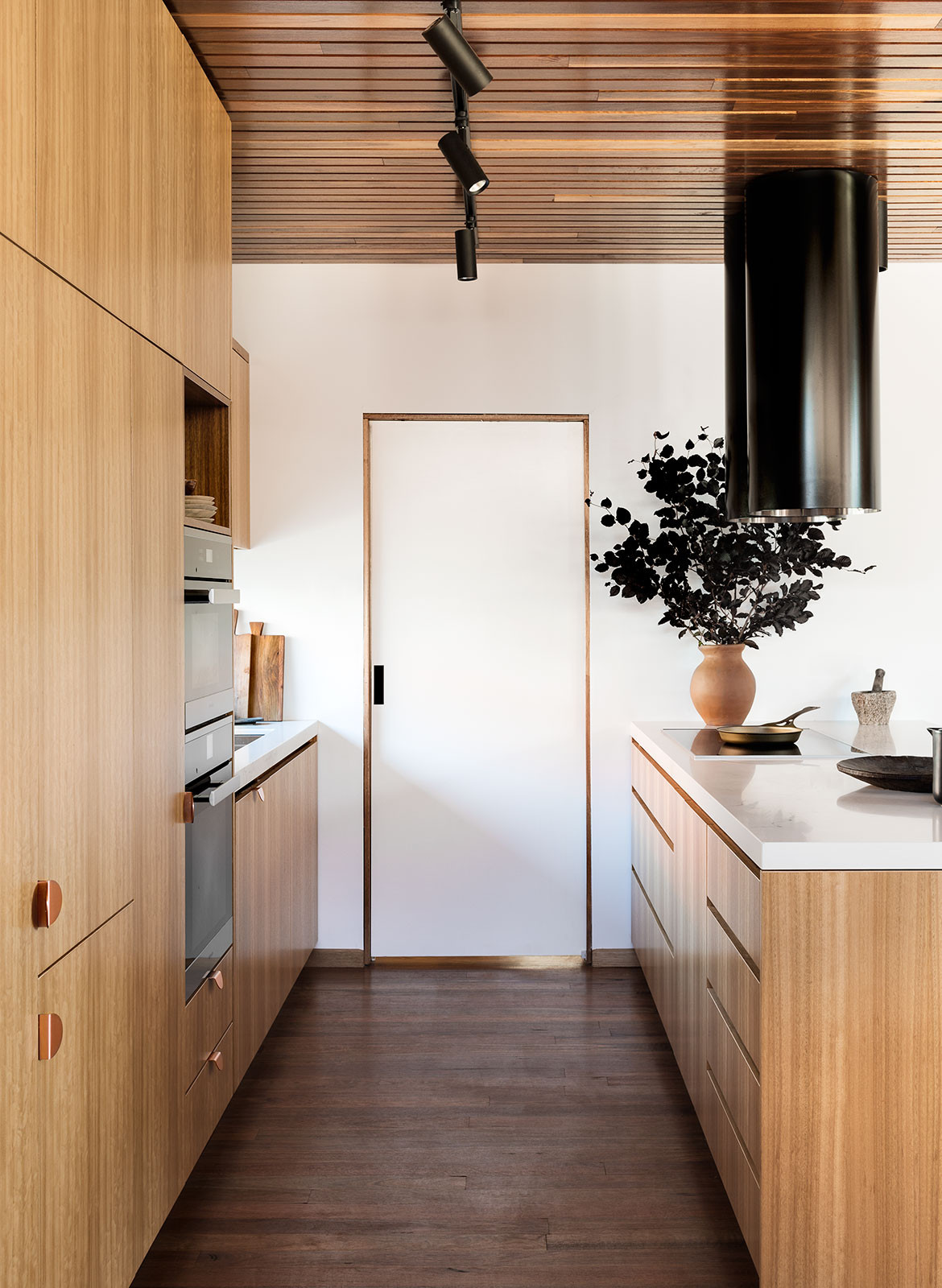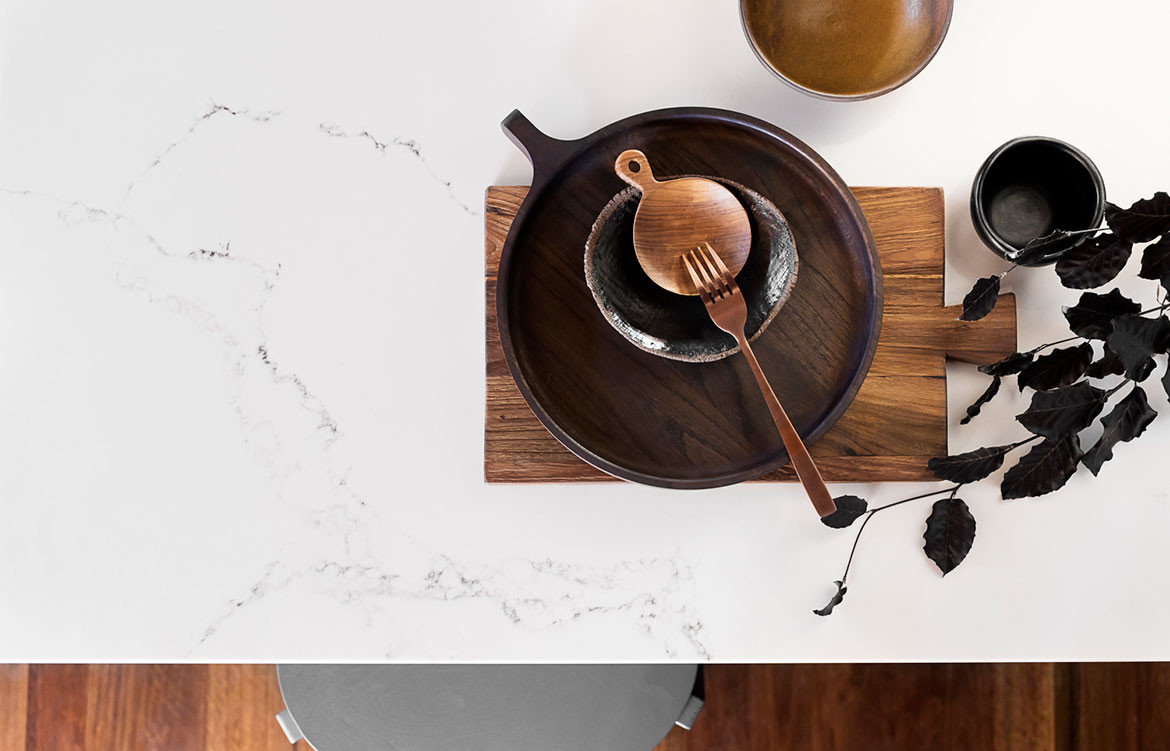 We think you might also like The Hybrid Kitchen
Tags: Architecture, Australia, Brunswick, caesarstone, Cantilever Interiors, George Stravrias, K2 Kitchen System, renovation, residential, Stravrias Architecture, Thida Sachathep, Travis Dean
---